45

min read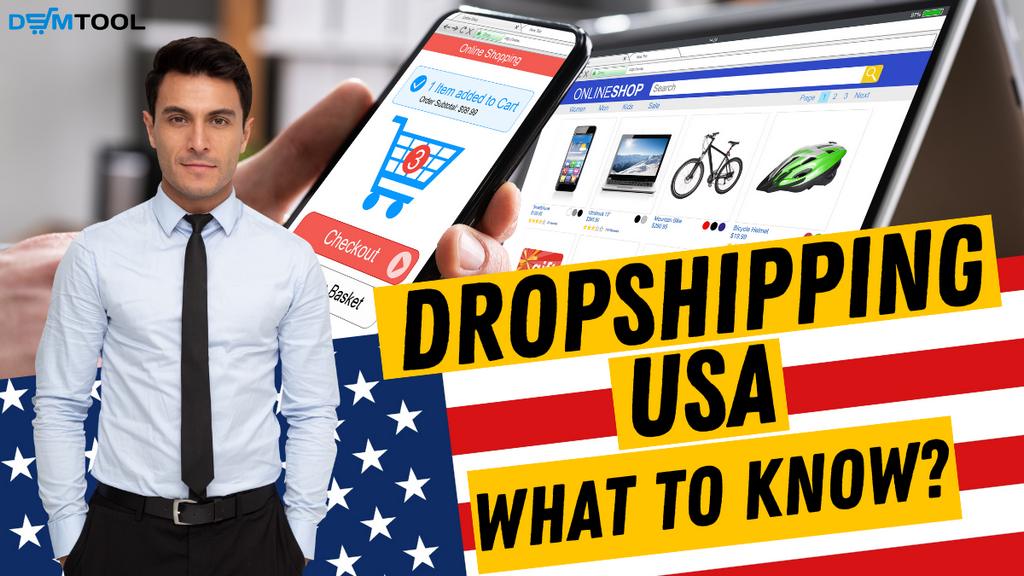 Are you thinking about starting USA dropshipping business? Not surprisingly – the US dropshipping market is among the most attractive. But how to start? How to become one of the successful dropshippers USA? How to find dropshipping suppliers USA?
Nowadays, people cannot be 100% sure that tomorrow their salary will stay the same or they won't lose their job at all. The global economy has been suffering from long Covid, add here the problems caused by Russia attacking Ukraine and you'll get less stability in business no matter where you are. The beauty of dropshipping is that it's a very low-risk business and has few upfront costs. If you want to create an additional way of income or change your work direction you have come to the right place to explore and learn.
In this article, we're going to highlight some of the most informative options and ways to open, to improve your dropshipping business in the USA. We will discuss the following questions:
Is dropshipping legal in USA?
How to start dropshipping in USA.
How to find dropshipping suppliers in USA.
Best dropshipping suppliers USA.
What is the first step? The answer is learning as much as possible about USA dropshipping in general.
What is Dropshipping? 
This business model is a type of order fulfillment where sellers like you (or future you) don't manage their own inventory which they sell on different marketplaces (e.g. eBay, Amazon, Shopify, etc.). Instead, dropshippers buy the products from a third-party supplier who fulfills customers' orders for them. The buyer purchases from you and you then place the order directly to your supplier with your client's information (name & mailing address) and they'll ship out the order to your consumer's doorstep.
So, you're simply the middleman between your client and the supplier you choose to source from.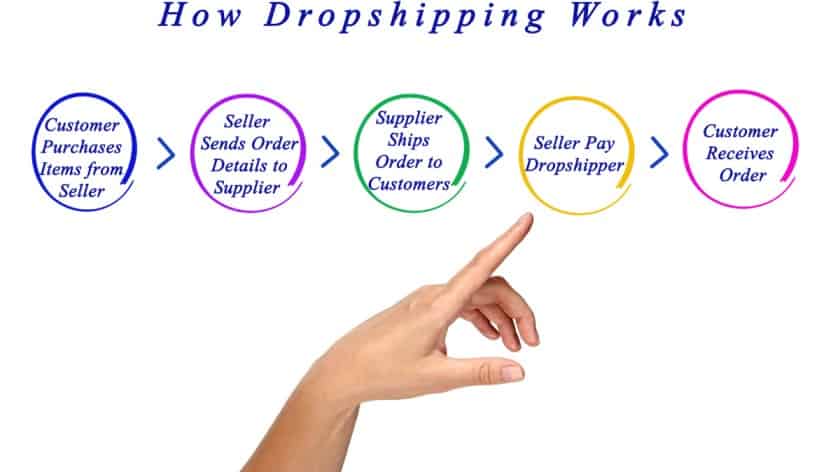 For you and for most of the readers of this blog the drop shipping concept is mostly related to a bunch of business models for making money online. Your task is to learn how to do it correctly, without getting your account into the problem. Keep reading to close the question: "Is Dropshipping Legal In USA?".
Is Dropshipping Legal In USA?
The short answer is yes, dropshipping is legal in the USA. To understand the legality of dropshipping, you need to first understand what it really is. It's a fulfillment method. That's it. It's simply a way to connect consumers who want to buy a product with the suppliers who provide that product. Defining the term dropshipping might sound irrelevant, but remember that only a few years ago the term did not even exist.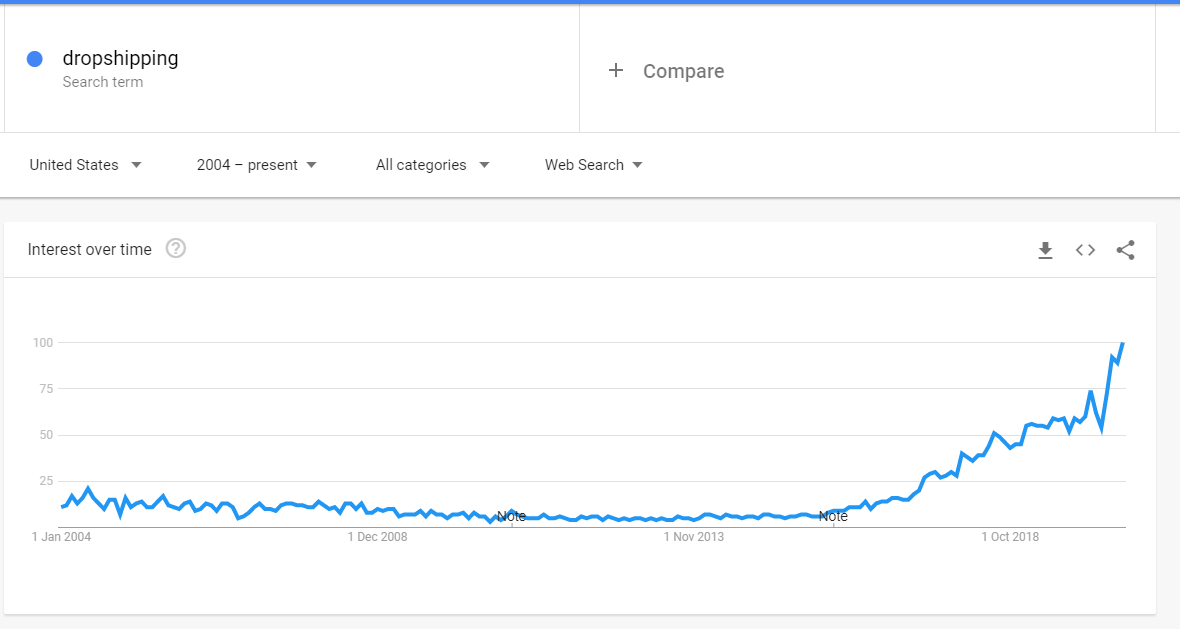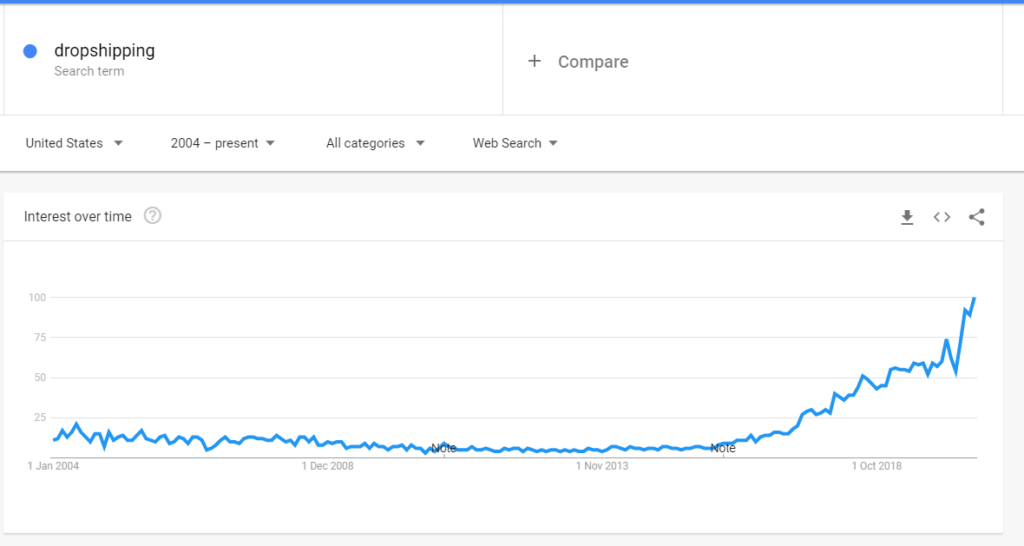 Using dropshipping is actually a win-win-win. The suppliers get the benefit of getting a big flow of customers. The sellers like you make a profit on sales from the e-Commerce platform without the overhead costs of shipping and storage. Customers get lower prices because the costs of shipping and storage are reduced. Dropshipping is a method that is completely legal because the term dropshipping refers to how you process the order once you make a sale.
Dropshipping is actually such a popular way of handling logistics that even big retailers use it. You might have seen Kohl's announcement about their dropshipping network – we always knew Kohl as a retail chain. But even they use drop shipping suppliers for their online store. Same thing Wayfair does. Surprising, isn't it? Discovering more information about US dropshipping will make you a good expert in the theory, then you'll have to apply all the knowledge in practice. No time to be afraid, let's come closer to another theoretical step – the most compelling reasons to partner with US dropshipping suppliers.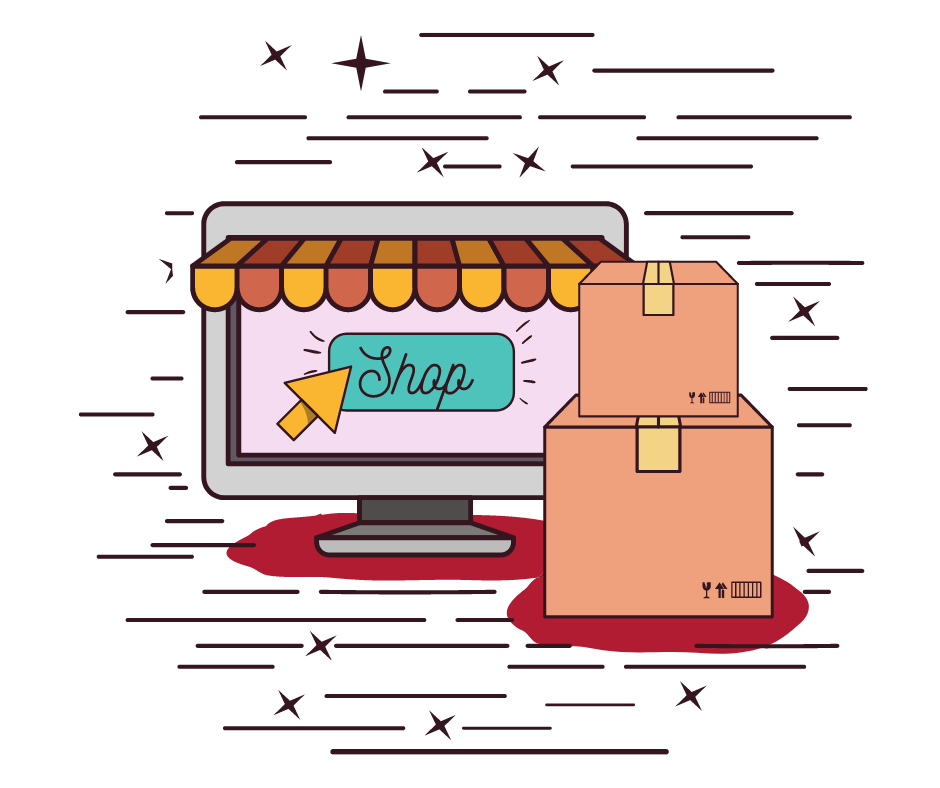 It's time…
Don't wait for success to come. Hire yourself and start your own dropshipping business
Why Dropship in the USA? 
The younger generation of customers is increasingly choosing online shopping over in-store shopping. This is a result of the fact that they have more disposable income and less free time to visit physical stores. Any new online retailer entering the US market must leverage this trend. The USA is the best location to launch your online company since it has one of the most diversified cultures in the world. The research is clear: Diversity drives sales. And it means not only getting benefits from diversity sales team which can help drive business growth by capturing a bigger chunk of your market. It's also a bigger range of demand and possibilities for your business.
Another research made by Nature.com shows very curious results on distinct trends of personal care product use by race/ethnicity: Latina women typically used makeup most frequently; Black women used certain hair products or styles most frequently; Vietnamese women were most likely to use facial cleansing products compared to other races/ethnicities. Latina and Vietnamese women were less likely to try to avoid certain ingredients in their products.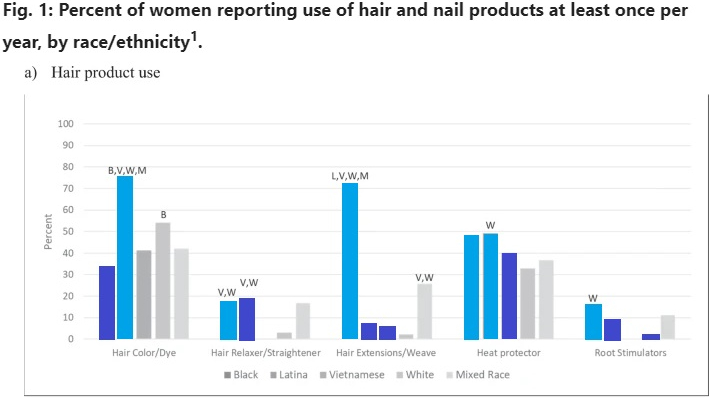 Dropshipping allows you to test your items and market as much as needed until you discover the perfect fit. Additionally, you won't have any leftover items from unsuccessful testing. This indicates that there is a much lower entrance barrier than with wholesale. No need to put the order before getting the sale, thus dropshipping also brings the cost of warehousing and shipping to zero. This can help you launch a profitable online store without having to spend much money upfront that you might not get back.
USA Dropshipping: The Benefits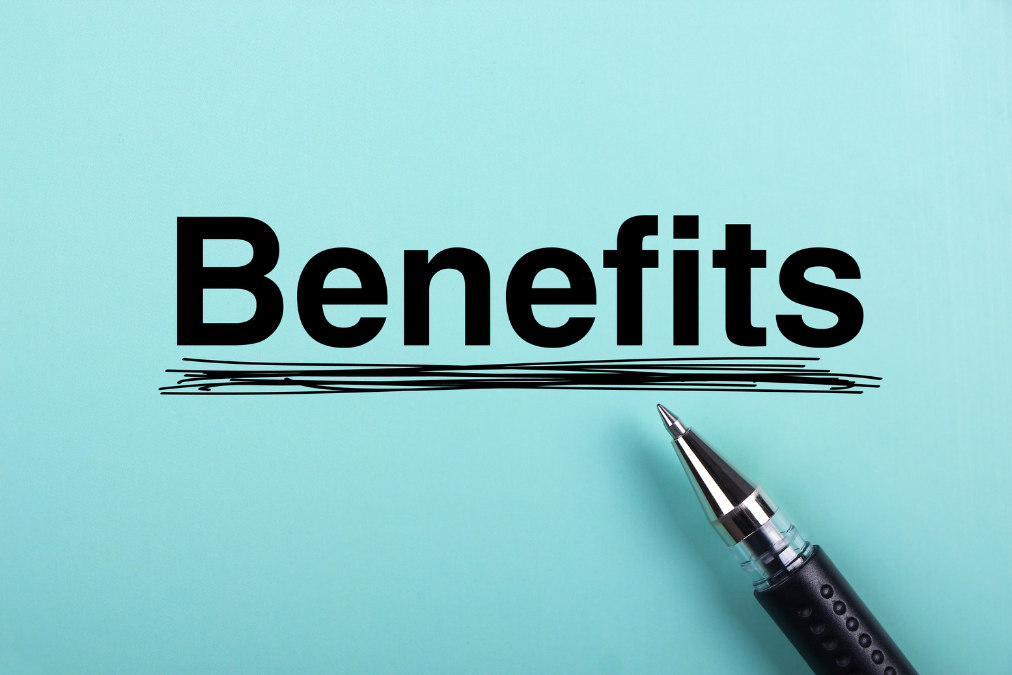 You have already read about the dropshipping business model and how it works, so it's essential:
just finding underpriced products and selling them for more on the website you build on your own;
then, when you sell something, you have to ship it from the original supplier location to your customer.
You might hear that AliExpress and some other Chinese dropshipping suppliers are quite popular because dropshippers rely on cheap shipping from China to the rest of the world. Usually, dropshipping from China involves the use of ePacket delivery, which allows you to ship small packages from China to almost anywhere in the world in a decent amount of time, with online door-to-door tracking which is great. But! From the explanation above you see that the major in this business model is cheap shipping and product cost. Have you thought that due to recent world events there has been a major slowdown in the shipping process since there are fewer flights coming from China to the USA and some other countries? Of course, it doesn't kill dropshipping, as there are still some options to play it over:
Option number one is: To make a bulk order of the product you want to sell in your store and ship it from China to a US fulfillment center. Once your products are in the USA – all is good, you ship them from a domestic fulfillment center once you get an order. Since you have USPS, and UPS trackings that are good and working, you'll get faster shipping times, happier customers, and more returning customers. The disadvantage of this option is that you have to pay a lot first (buying products, product storage, etc). So, not a very pleasant option for beginners who join dropshipping to get money, not to spend.
Option number two is: To focus on the large retailers that wholesale and sell a lot of goods in the USA already. There are several dropshipping vendors in the US that offer USA-made items kept in US warehouses. They often provide exceptional customer service, prompt shipping, simple return policies, and high-quality goods. Fast shipping options are as important as a good quality product, so the country needs to have fast shipping options available.
What else makes US dropshipping an excellent choice?
High GDP per capita
The US has a high GDP per capita of $69.287. Compare it to Australia or the United Kingdom which have $59.9k and $40.3k respectively.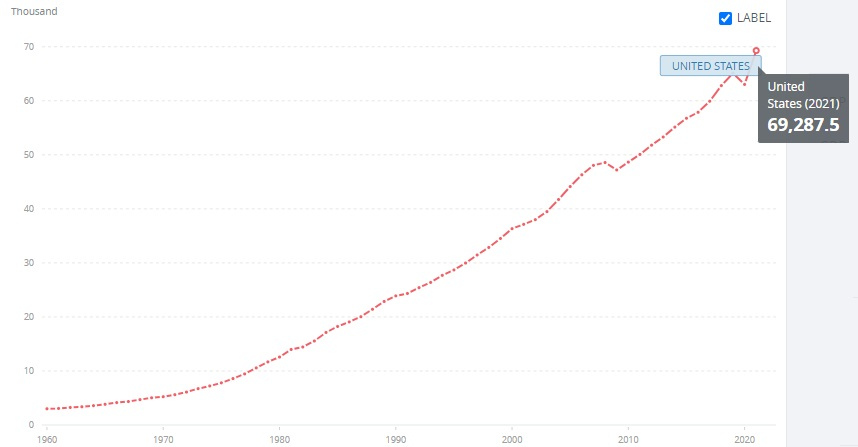 Communicating with US dropshipping suppliers is easy
While a diverse workplace has been shown to increase a company's performance in relation to its competitors, it is unlikely that you'll reap any of those benefits by partnering with an overseas manufacturer. In fact, the language barrier and timezone can often add a layer of complexity to your communications.
High % of social networks usage
The bigger % of people who appear online, the more chances to do a sale. Think about how many people use social media sites like Facebook and Instagram and add this amount to the statistics of the marketplace you choose!
The Facebook marketplace has privileges for US sellers
For non-US sellers, Facebook places a limit on international sellers. This means that a Facebook seller is able to list products in a single location compared to the shipping options available to dropshippers USA. Currently, the Facebook marketplace counts 250 million active stores worldwide. It has more than a billion active users who navigate through the social networking of this social platform. A lot of businesses have a presence on the website through official pages, community groups — and so much more. Therefore, you can consider dropshipping on Facebook as well.

It looks like we already know why US dropshipping is so attractive, now let's look at the plan of opening a dropshipping business in the USA.
How To Start Dropshipping In USA
1. Choose what kind of store you want to manage ( a general, niche, or one-product store):
If you read success stories of some of the top dropshipping entrepreneurs, you will quickly realize just how important passion is for success. You have to find a niche that people are likely to be interested in so that you can make money selling something that you are passionate about.
Most dropshipping stores can be divided into three categories:
Each of them has its own advantages and disadvantages, but general stores are preferable for beginners.
2. Find the right products to dropship in US to get a worthy profit:
Basically, the success of your dropshipping store largely depends on winning items you sell. Since there are many methods to find dropshipping products, we have an easy guide about how to find winning products.
3. Select a perfect US dropshipping supplier to rely on:
US dropshipping suppliers can become your true life-saver and cover all your needs, whether you just want to support local wholesalers and reduce shipping time or have any other reason. Further in this article, we will explain in detail how to do it correctly.
4. Define your business policies according to the policies your supplier(s) offer(s):
Remember to check the terms and conditions of the suppliers you choose to work with because your business will rely on them a lot. Every dropshipper sooner or later faces a product return, so make sure you are ready for it.
5. Pick your preferred eCommerce marketplace and platform to sell on:
To choose the platform provider, consider all your requirements (both present and future), your budget, and what you expect from a platform. There is no single best dropshipping platform, they all are for different tasks and needs and you need to distinguish them to choose the ones you really need.
6. Create your own brand with your company's logo:
Once you have found a profitable niche, the next thing that you need to do is establish a strong brand. Branding allows you to add value. To create a strong brand, you need to ensure quality, consistency, and value. It will encourage shoppers to choose your business instead of any other business. You can check out your favorite brands to look for inspiration and try something new.
7. Design and brand your dropshipping store according to the options the eCommerce platform possesses:
Every platform offers a list of options to manage a store: from creating a store from scratch with all the designs and templates to offering ads for your products.
8. Find out your target audience to create an appropriate promotion via social media:
You need to discover who your target audience is and what social network your audience uses the most to create content for this channel in the first place. That kind of work deserves detailed research too, especially if you dream to find your target customer in any social media corner.
9. Choose an automated dropshipping tool to work with:
We live in the age of digitalization, automatization, and robotization when all the mundane tasks and processes are optimized or completely handled by computers and even robots – nowadays these things are as natural as cars and mobile phones. So it shouldn't be surprising that you can automate dropshipping too.
DSM Tool offers multiple automated options to make your selling experience fast and easy. For example, if you have your own watermark or logo, how do you imagine putting it on every image you add to your store? DSM Tool will help you with it!
The brand Logo feature is an option in DSM that allows you to add logos on your listings to improve your branding. If you already have an existing logo, you can simply click on the Your Brand Logo tab, and then click the Upload Logo button to have it shown on all images of your listings.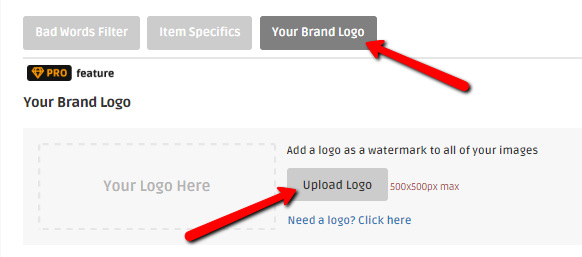 And if you have no logo yet, click on the link to create one and you will be routed to the logo creator's website.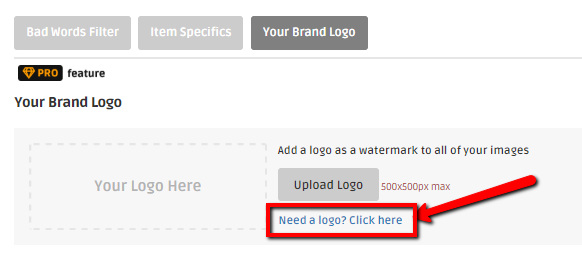 Adding the list of the items not manually, but automatically can save you so much time!
Automation can help drive dropshipping sales. DSM Tool offers automatic messages feature to improve your customer experience. Being able to interact with customers automatically is very important in getting positive feedback and more impressions for your items in the search.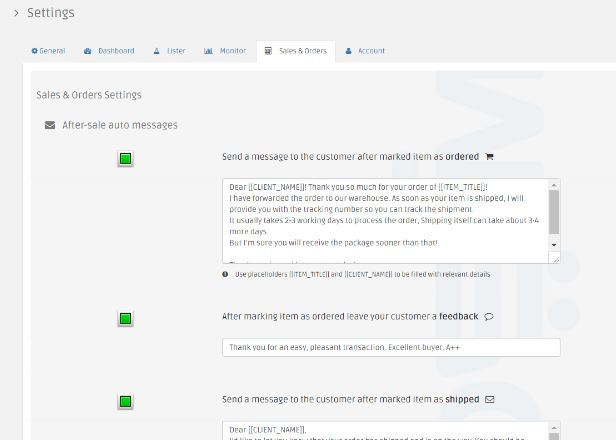 Some of the steps are pretty clear in the short description I've given, but some of them require additional explanation and detailed planning. Let us take a closer look at some of the steps!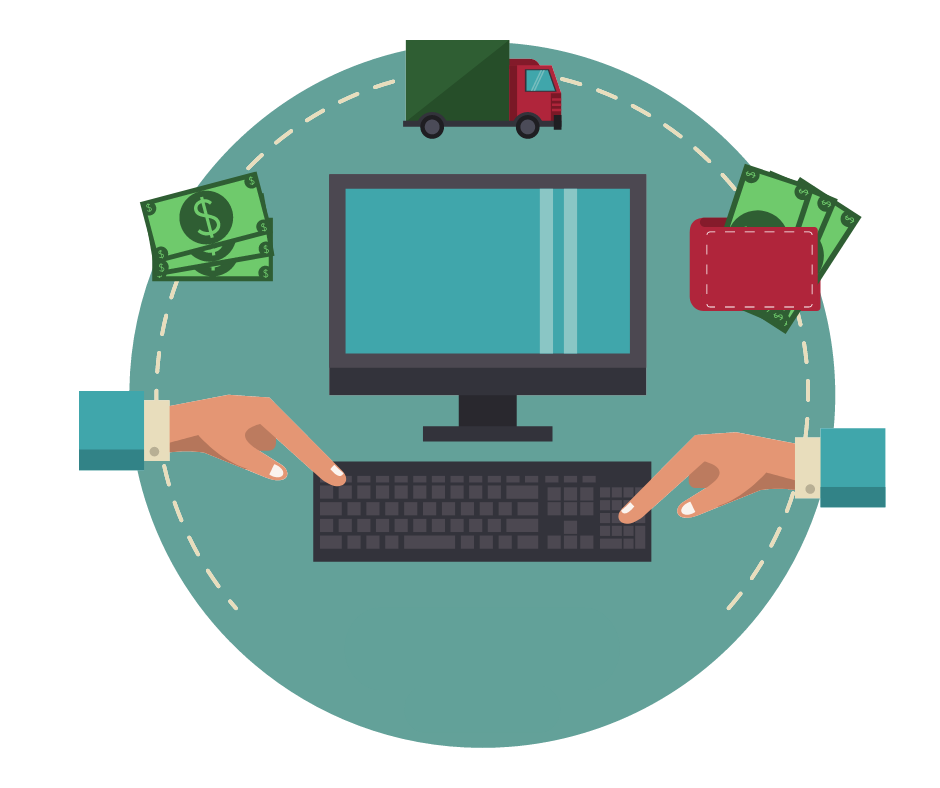 Not yet making money online?
Start your own dropshipping business. Sign up for a free trial of DSM Tool and we'll help you get started. Today is the day.
Where To Dropship in USA? 
It is easier to get into the dropshipping business when you know which are the best platforms to dropship on. The 8 best dropshipping platforms are eBay, Shopify, Amazon, Facebook, Instagram, Bigcommerce, WooCommerce, and Squarespace. Dropshipping on them presents multiple opportunities for newbies to build their own online stores. What you need to know:
Shopify – is a perfect choice for beginners; it is very simple to use and has a great number of features for its price, but as your business grows, you might need to use more and more different plugins and extensions to scale your store, which might add up to a significant amount of monthly costs.
Amazon – quality is the main priority of Amazon and this is the reason that they have been so successful and customers can retain their trust in this company. Amazon lets you dropship on the marketplace as long as you follow their housekeeping rules.
Bigcommerce – is a solid choice that comes with more features than Shopify, but it is also harder to learn.
eBay – a very simple marketplace for newbies and experienced sellers, but need to be very careful with eBay VeRo as it can lead to the suspension of your store.
Squarespace – allows you to build the most beautiful and attractive store, but it is not suited for large-scale business.
Facebook – according to We Are Social, America is the second-biggest population on Facebook, having around 270 million users. Because of that, it's a safe bet that your brand or your client's brand will be on Facebook — all you need is to target them in the right way.
WooCommerce – it is super great if you already have a blog and want to turn it into an online store. If not, go for Shopify as it is more beginner-friendly, unless you need more control.
Instagram – Instagram shopping has become increasingly popular nowadays. The platform has evolved from eye-catching pictures and videos showcased by its users to a business machine. This transformation has a lot to do with the fact that social commerce has grown over the years. Your target audience might prefer another social media platform. Here are the 10 Best Social Commerce Platforms to Open Online Shop.
If you have no prior experience in digital marketing, and you are not willing to risk a lot of money in the process of trying to build your own business – consider starting dropshipping on eBay. If you do have some experience in digital marketing and the funds to finance the venture, Shopify and Amazon can offer higher potential profit margins.
Step by step, we are coming closer to the supplier topic. Among the most frequently asked questions from ambitious US entrepreneurs is: "What are the top US dropshipping suppliers for my eCommerce store?" Nowadays, supplier directories are the easiest method to find and explore a big number of dropshipping companies and organizations, all in one place. They're also helpful for coming up with new product ideas and market niches to target with your store.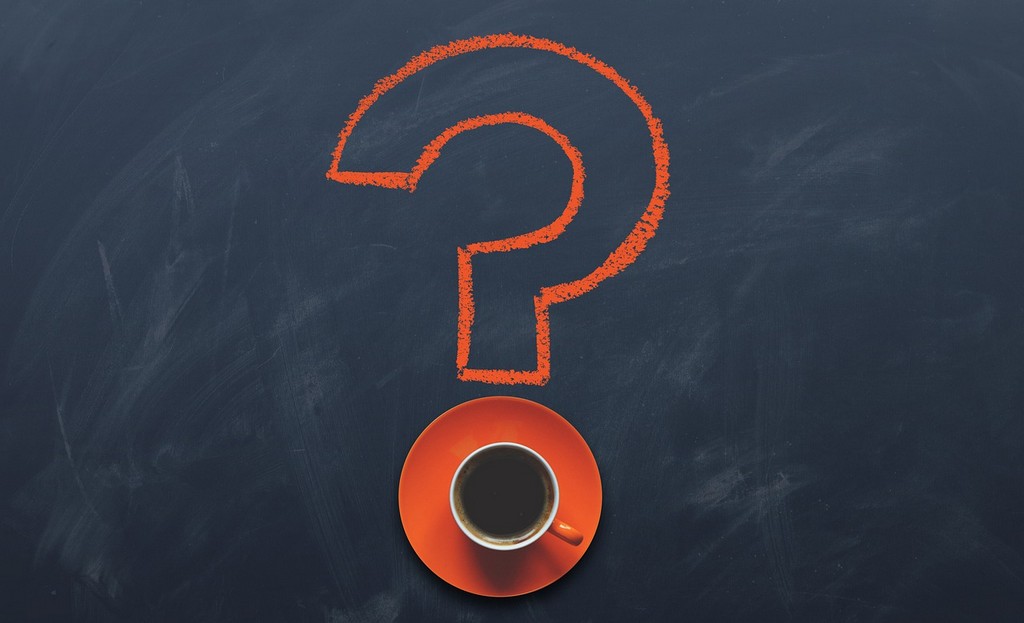 Finding reliable dropshipping suppliers USA is time-consuming, but these tips should help you:
If you want to find American dropshipping suppliers, check wholesale directories.
To locate suppliers, try keywords like "supplier," "distributor," "reseller," "wholesaler," and add words related to the products you are going to sell in your store.
You can also google phrases like "best us clothing dropshipping suppliers" or "top us pet dropshipping suppliers" as an example and check the first page of organic results. However, keep in mind that wholesalers aren't necessarily the best marketers, so even if they don't show up on the first page of Google, it doesn't mean they're bad at what they do.
Check customer reviews to get more info about the prospective supplier, its products popularity, and quality.
Trying yourself the merchandise could also be a perfect way to test the quality of products, shipping speed, and packaging.
Use AliExpress to find dropshipping suppliers in the USA. Surprised? Here is our article which will help you to learn more and benefit from the "Ship From (item location) filter".
You can also find many great options listed further in this post.
What To Watch Out For When Choosing US Dropship Suppliers?
There are so many known and unknown suppliers that anyone´s head would go around! Making the wrong decision will play a bad joke on you and you will lose precious time, profit, and loyal customers because your store's reputation will be ruined. Thus it's important to know how to distinguish a good provider from a bad one before you choose to work with any of them. Below is the list of the main characteristics which you should note when you meet good or bad suppliers.
Offer a minimum quantity per order.
A problem for dropshipping businesses consists in that your buyers may not require that many items, so your sales might be not profitable at all or require you to possess the stock.
Pre-order and ongoing fees.
A fee per order isn't usually high but will depend on the size of the item and the shipping service you choose. Additionally, wholesalers bill you only when the orders are placed already. Don't confuse it with paying for subscriptions to supplier directories.
Of course, it's up to you to decide if you agree to pay a high price, but you always can choose something else with more appropriate prices and without additional fees.
Public sales.
The fact the suppliers already offer their products at a "wholesale price" is a big sign of staying away from them. The main reason is that such companies won't provide you the best rate, or a great price.
Since you know what is bad while choosing a supplier, you also should be aware of the appropriate characteristics the good suppliers possess.
A good US dropshipping supplier is one who:
Is trustworthy.
A trustworthy dropshipping provider must be reliable. Doing dropshipping, you will always depend on someone, so it's something you can't avoid. So, learn as much info about your supplier as possible to make sure you can trust them since your brand name depends on it.
Customer service is available.
Of course, if something goes wrong or any urgent situation is on the horizon you need to be able to contact your supplier and get a timely response. Whenever you start working with a new provider, personally assess their customer assistance to double-check it.
Has affordable and appropriate prices.
One of the main reasons for people joining dropshipping is to bring money home. If a supplier's pricing range is too high and you don't get enough profit, why do you need such a provider then? Some vendors are so interested in creating a dropshipping relationship, that they offer dropshippers unique dropshipping agreements (also known as resale agreements) at better prices (like CJDropshipping, Costway, etc.). If you haven't heard about it we have so much to tell you!
Product list and categories.
"Many products" doesn't = good quality. But, in the majority of cases, dropshippers expand or change their store's product list and it's so comfortable when you can find as many items as possible in one just place. To be sure your customers will be happy after getting the product you also can do a test order and experience it yourself. Since you don't control the inventory, you may identify your top choices.
Fast order completing
The time period can have a big impact because choosing a dropshipping service with a quick processing period cuts your estimated delivery time by at least a day.
Comfortable shipping and return policies
Customers prefer having a variety of shipping options. Shipping ought to be quick, affordable, and possess a tracking number. Return policies are crucial as well since there are many returns in the eCommerce industry. While some suppliers only allow returns for 30 days, others give clients up to 180 days. Some businesses cover the cost of returns, while others charge you for shipping. Be ready before it happens, because it happens anyway.
Has payment method protected
Nothing much to be explained here. Payment options like PayPal, Skrill, and Payoneer are quite safe. Having multiple safe payment methods makes the customers complete the process and buy what they put in the cart. Don't miss this point.
Remember that just because someone is an American supplier, it doesn't necessarily mean that they provide good services. It's not so hard to distinguish the US suppliers for dropshipping, knowing the key factors of a good supplier will save a lot of effort and lead faster to your business goals. To help you kickstart your online business quicker, we've compiled a list of the best product to dropship in the USA.
Best Products For Dropshipping USA
It's estimated that 218.8 million US consumers will shop online in 2023. For those who still haven't found the top-selling items in the US area, we'll open a secret. The best items for dropshipping are those with high demand in the market, and which are sold at a fairly competitive price, so you can play with your pricing strategy and thus obtain enough profit.
You can always check up on the eBay page or read some other research on the best-selling items or product categories on any platform you wish or in general.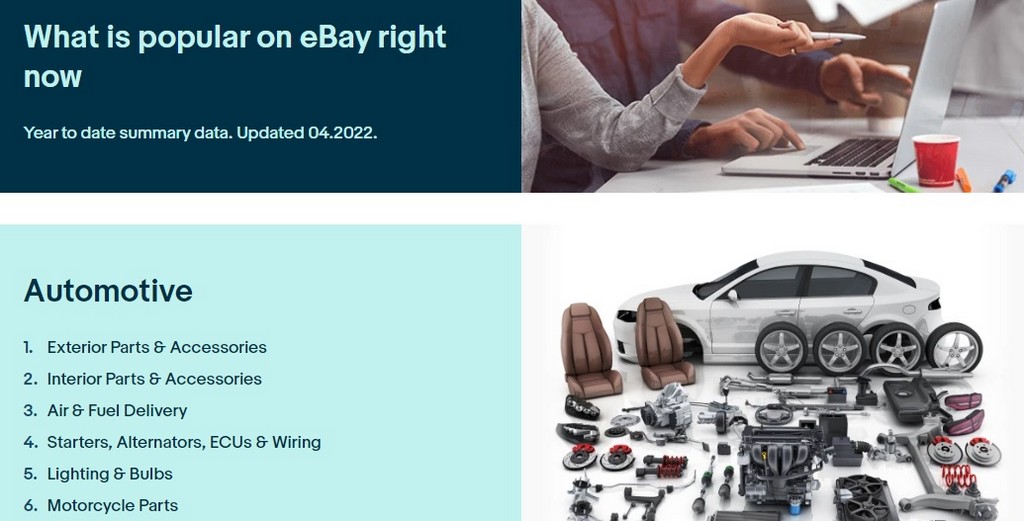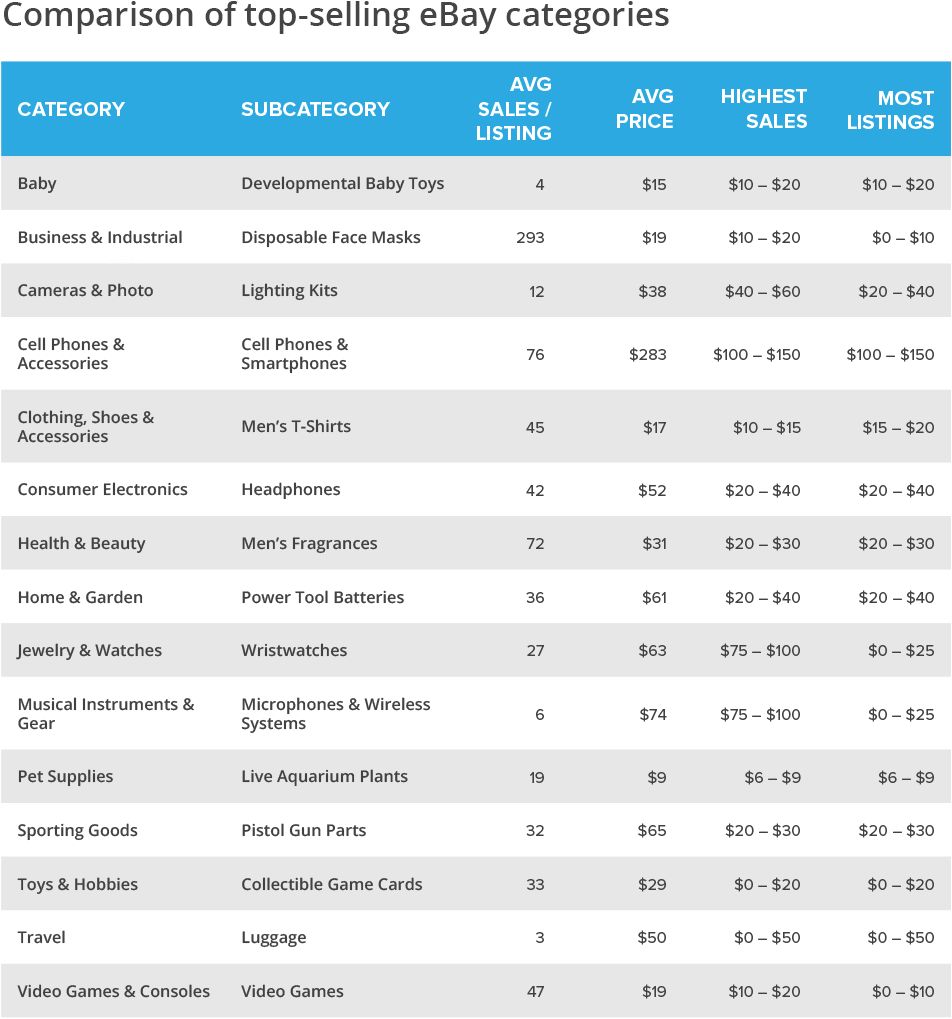 Here is the short list of some of them for all the platforms:
After scrolling through all of these eCommerce niches and dropship products, I'm sure there is something that has caught your eye. There's no guesswork here. You know these are products people want and they're all based on human desires and needs. Knowing the products and the niche you would like to cover now is the right time to look for suppliers to dropship in the USA.
Many dropshippers and online sellers are looking to sell winning products to this huge and promising market – the USA. Want to brand your products "made in the USA"? Offer quick shipping times? Great, then you need to choose a trustworthy supplier (or a wholesaler) from the US to work with. We've grouped them into the following categories:
Apparel & Accessories
Macy's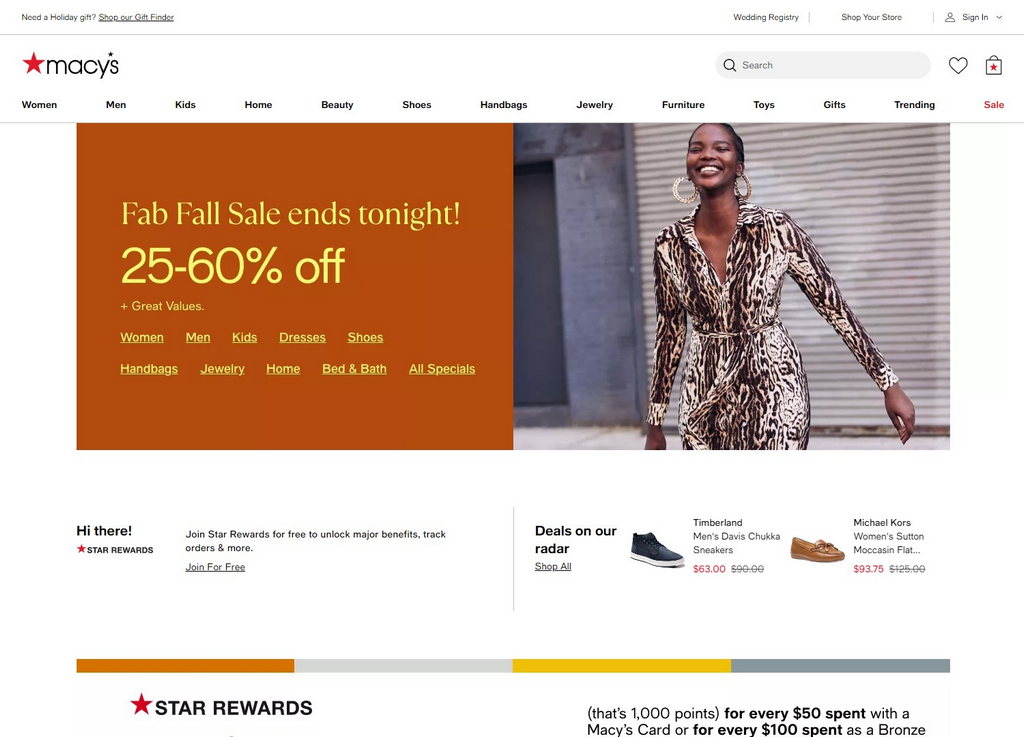 Macy's developed a platform that enables third-party vendors to complete purchases and send products directly to customers in an effort to compete with the giant that is Amazon. Vendor Direct is the name of the program that has allowed Macy's to double the number of products it offers. Macy's offers fast delivery (1-5 days) within the USA and free shipping on orders over 150$. The goal of the Direct Vendor program is to attract customers to Macy's stores through the online direction.
Eloquii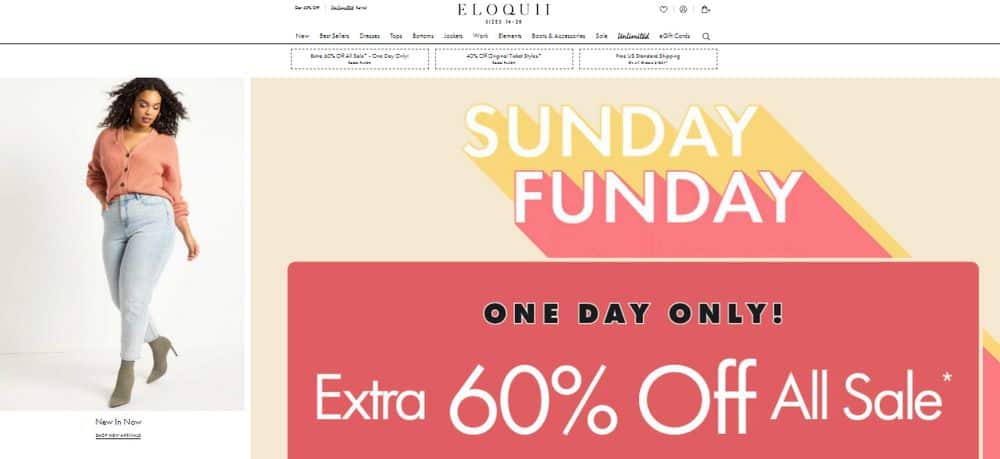 It sells fashion apparel in sizes 14-28, shoes, handbags and accessories. Owners of dropshipping stores specialized in fashion can find this source useful. However, you need to take into account that Eloquii doesn't offer any dropshipping program or a loyalty program.
Lululemon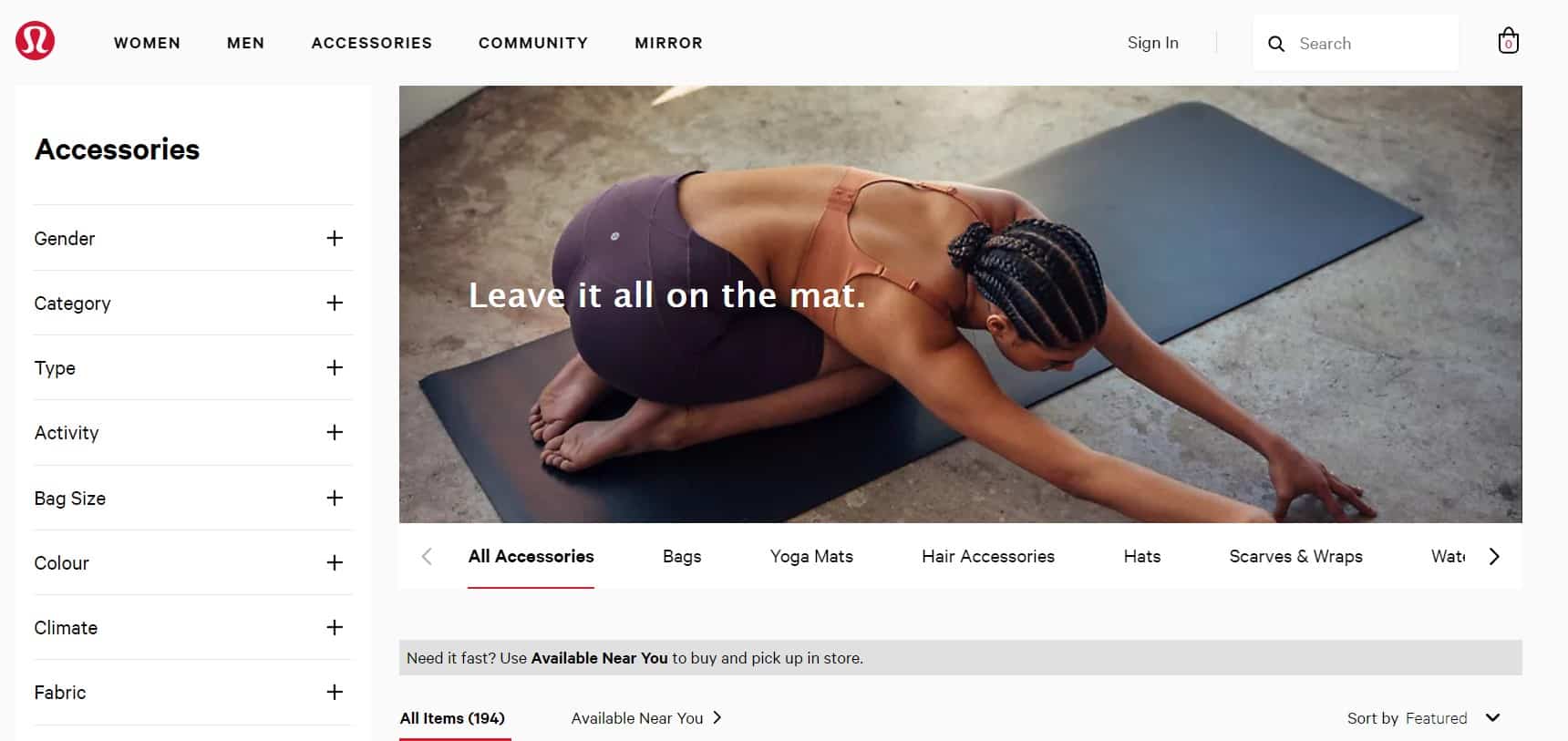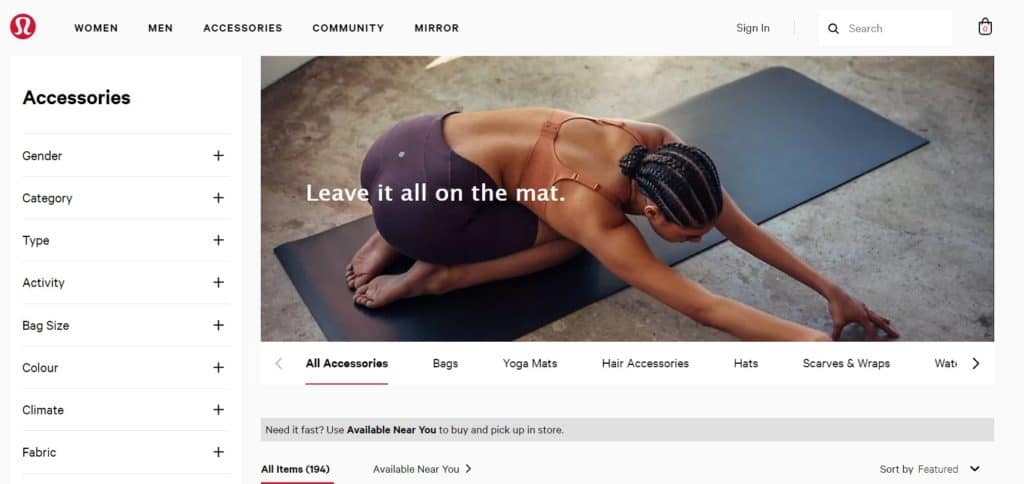 Nowadays, Lululemon is selling a big range of products for athletic apparel, including accessories, shoes, and sports equipment with multiple warehouses in the USA, Canada, Australia, and Europe. It offers free and fast delivery (2-7 days). International shipping is available, except for footwear. They don't offer any dropshipping program.
Kohls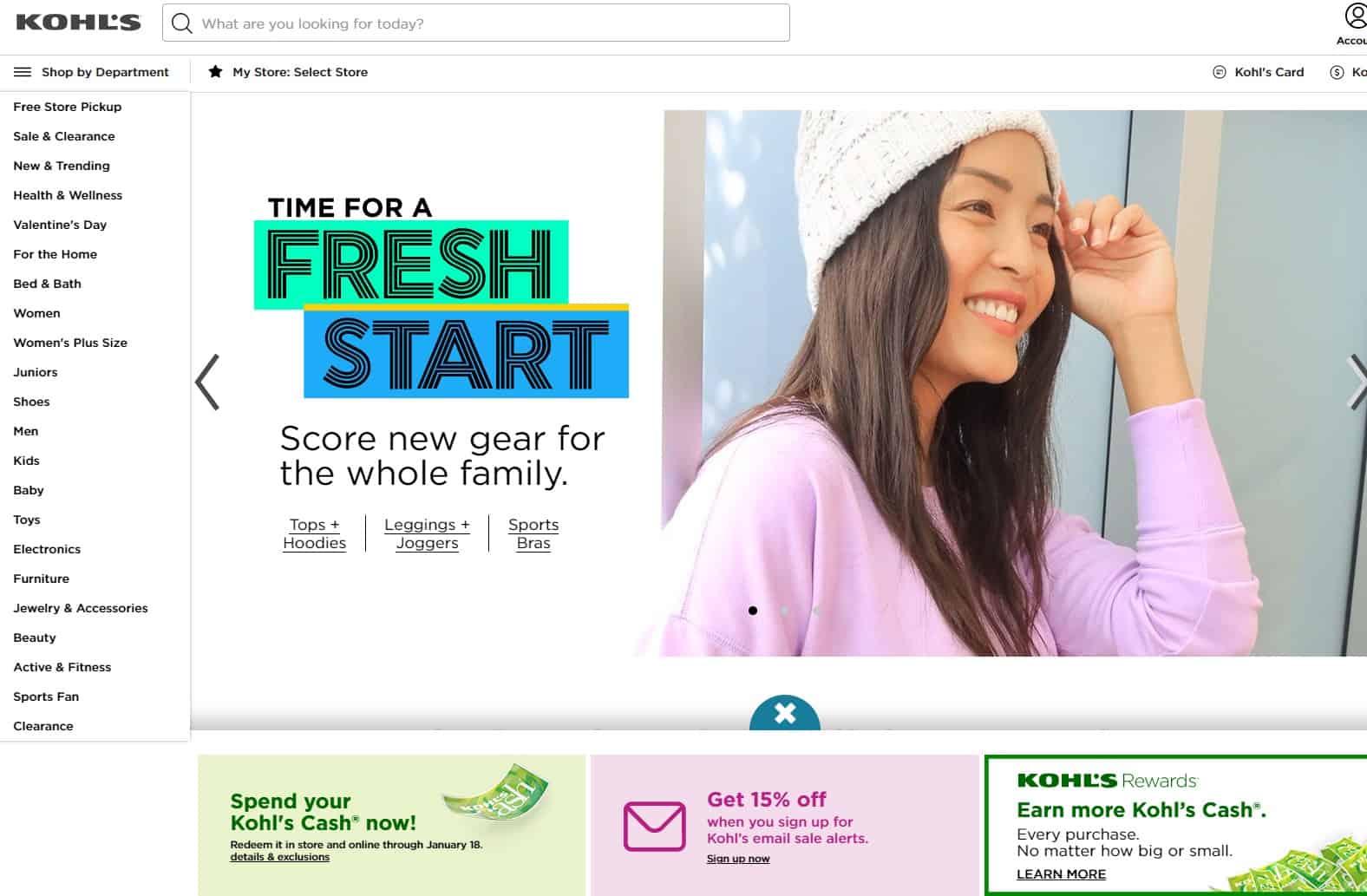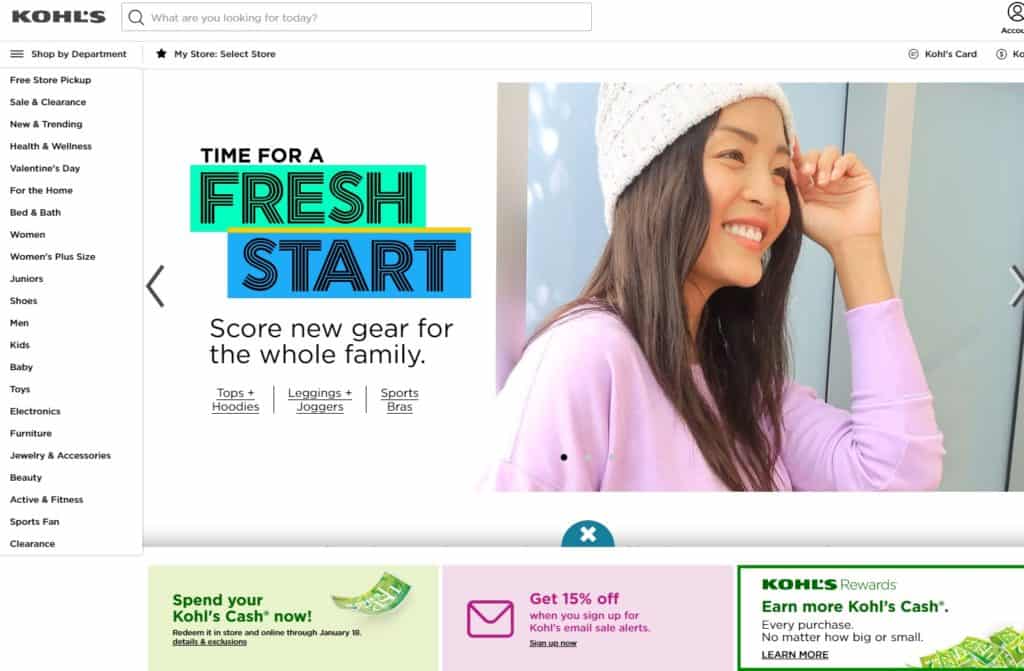 They don't offer a dropshipping agreement. However, the site has Kohl's rewards program: it allows you to earn 5% rewards on every purchase and collect cash. Moreover, you can find many deals, special offers, and clearances on Kohl's products here. The company raises the activity towards turning into a more sustainable supplier as well. Online sellers of eco-friendly products can pay attention to this dropshipping supplier.
IHerb

The company, founded in 1996, sells more than 30,000 items, among which there are nutritional supplements, health foods, and personal care products. All iHerb orders are shipped to over 150 different countries from their US and South Korea warehouses with free delivery on orders over 20$. Be attentive, as some of the IHerb products cannot be shipped within the United States or certain states due to brand restrictions. Though, they don't offer any dropshipping program.
Olay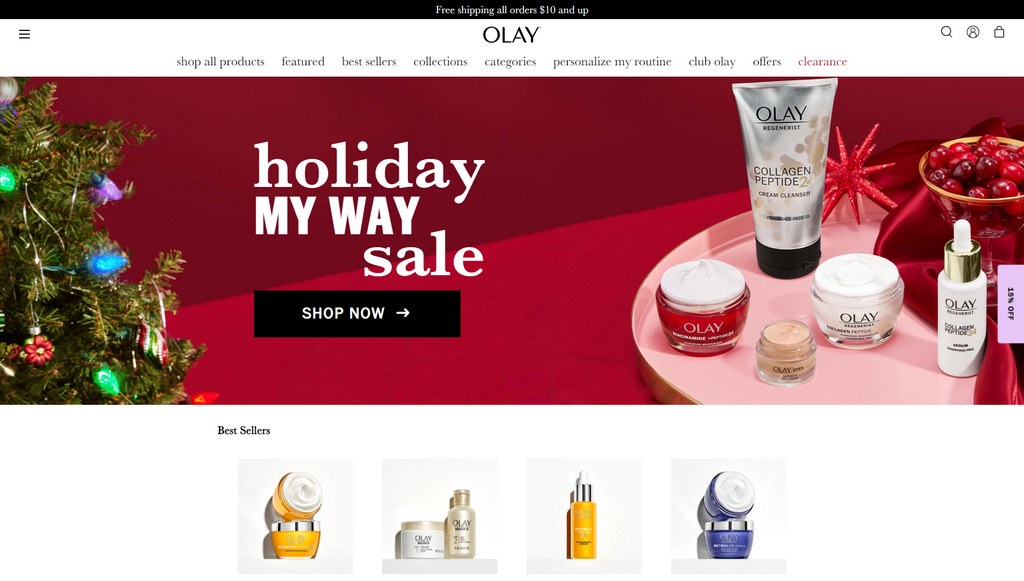 On their website, it is possible to find their skincare products for every skin concern and type. It can be interesting for the owners of online shops in the beauty niche or eco-friendly items since Olay is a cruelty-free brand. Discounts and clearances often appear on their site. Though, they don't offer a loyalty program or dropshipping program.
Walgreens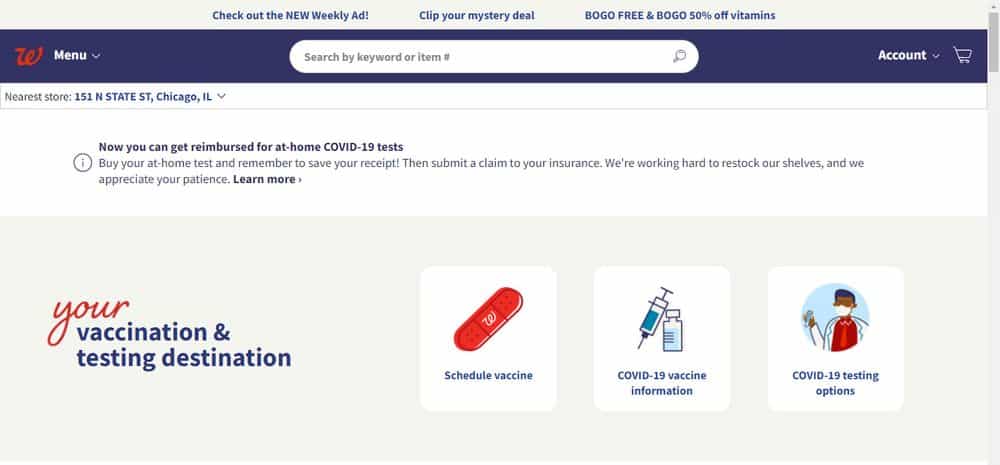 It specializes in health and wellness products. They have clearances, special discounts, offers, and deals on their website, which allows you to gain extra profit. In regards to the reselling program, there is no such one there.
Brandless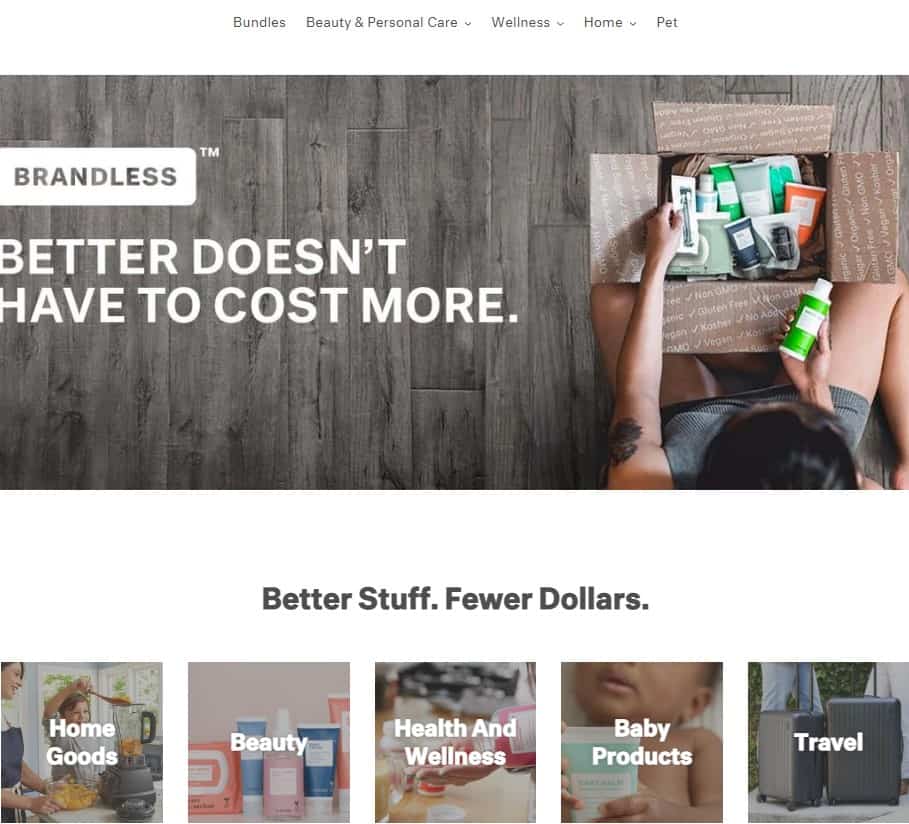 It offers quite a pile of items. Brandless provides free shipping on all domestic orders greater than 40$ and 100-day returns for all their items. Although, first it is necessary to contact their support at help@brandless. com.
Petsmart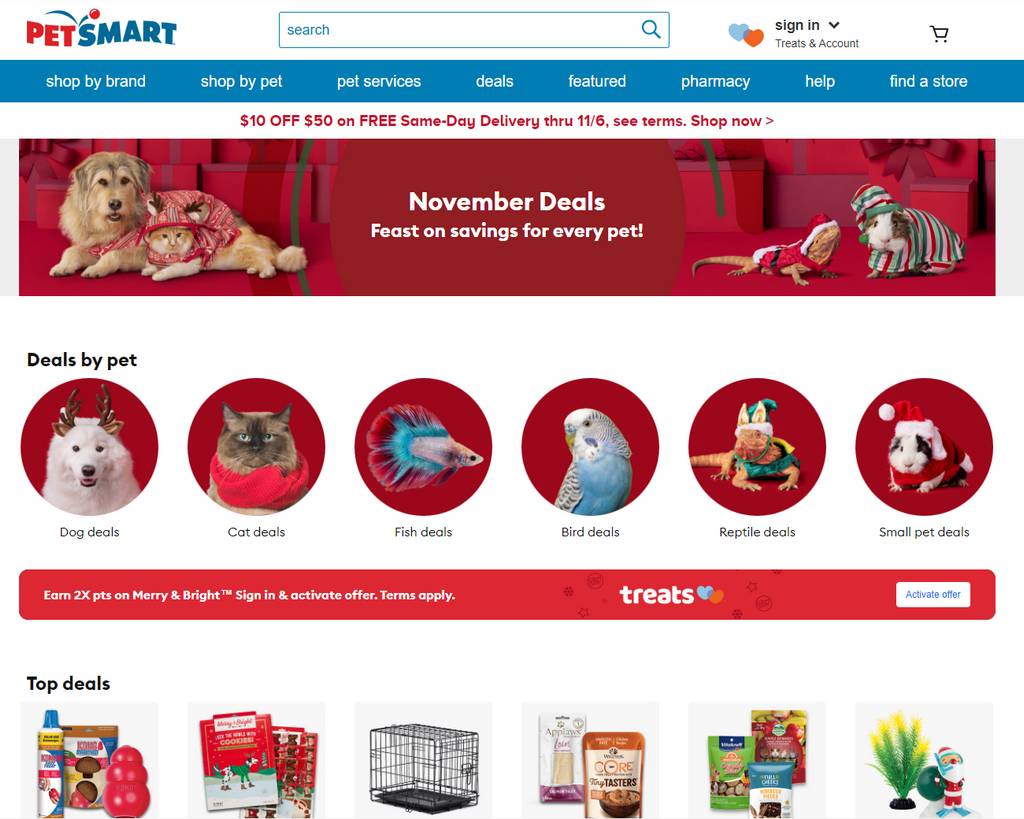 Petsmart is the largest retailer of services and solutions for the needs of pets. There you can find various competitively priced products by pet: dog, cat, fish, bird, reptile, and small pet. It sells everything people need for pets' happy and healthy lives. For US users it offers a Petsmart Treats program which consists of earning points on each service or product order, donations.
Mirage pet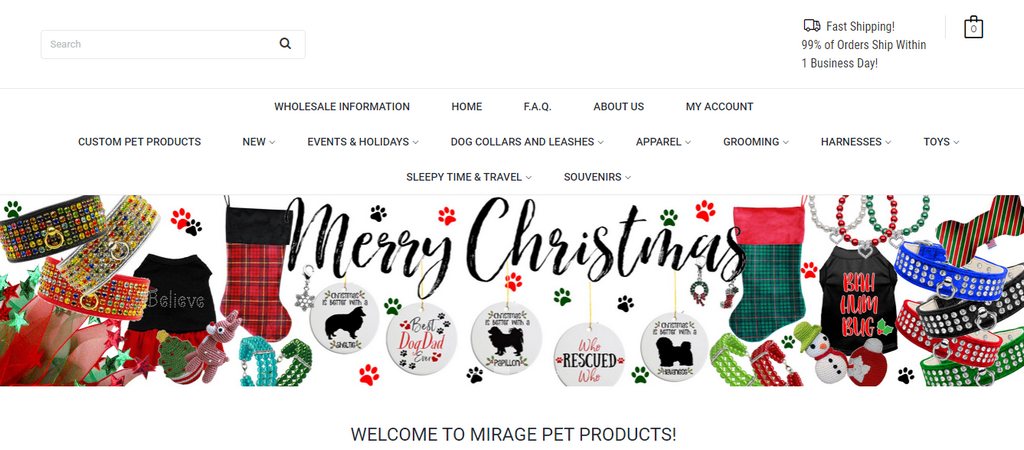 Tip
Check out these best dropshipping pet stores USA examples to get some insights about how to dropship pet products and what actually pet owners are looking for.
Home, Garden & Furniture
Lowe´s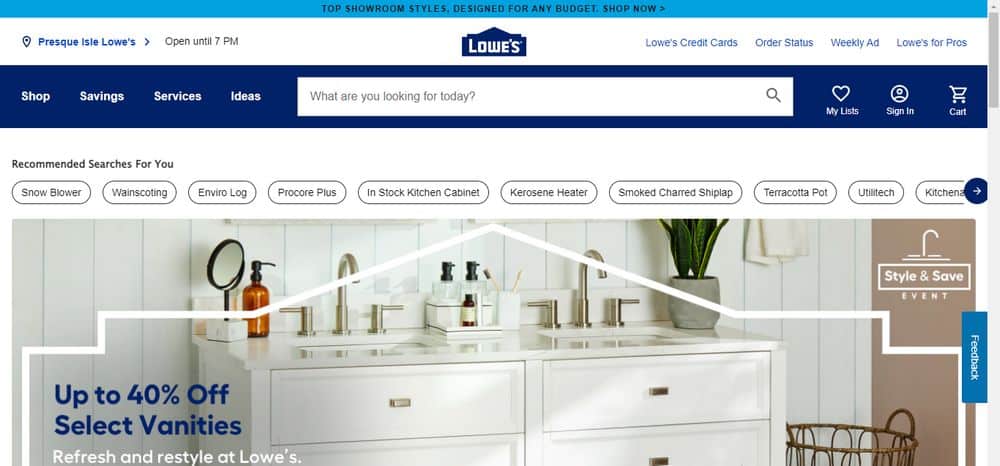 Apart from furniture and decor, the company sells home gym products, and tools along with equipment, lighting, storage, family fun items, and appliances. However, many online sellers use it as a dropshipping supplier and leave negative feedback due to order cancellations or late shipping. Therefore, if you reselling from Lowe's, be attentive to these possible risks, plus, it´s worth mentioning that it also doesn't offer a dropshipping program.
Everything Kitchens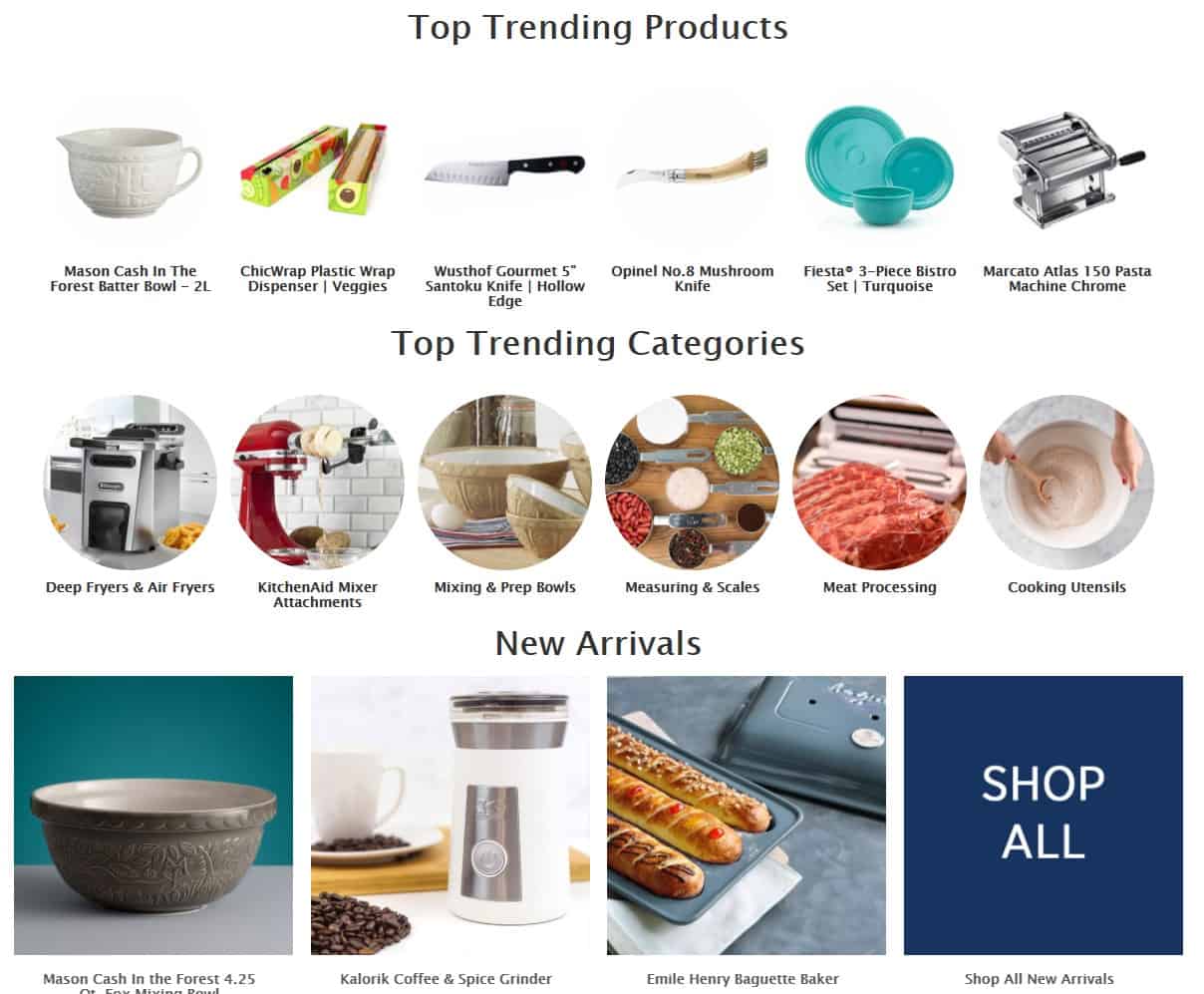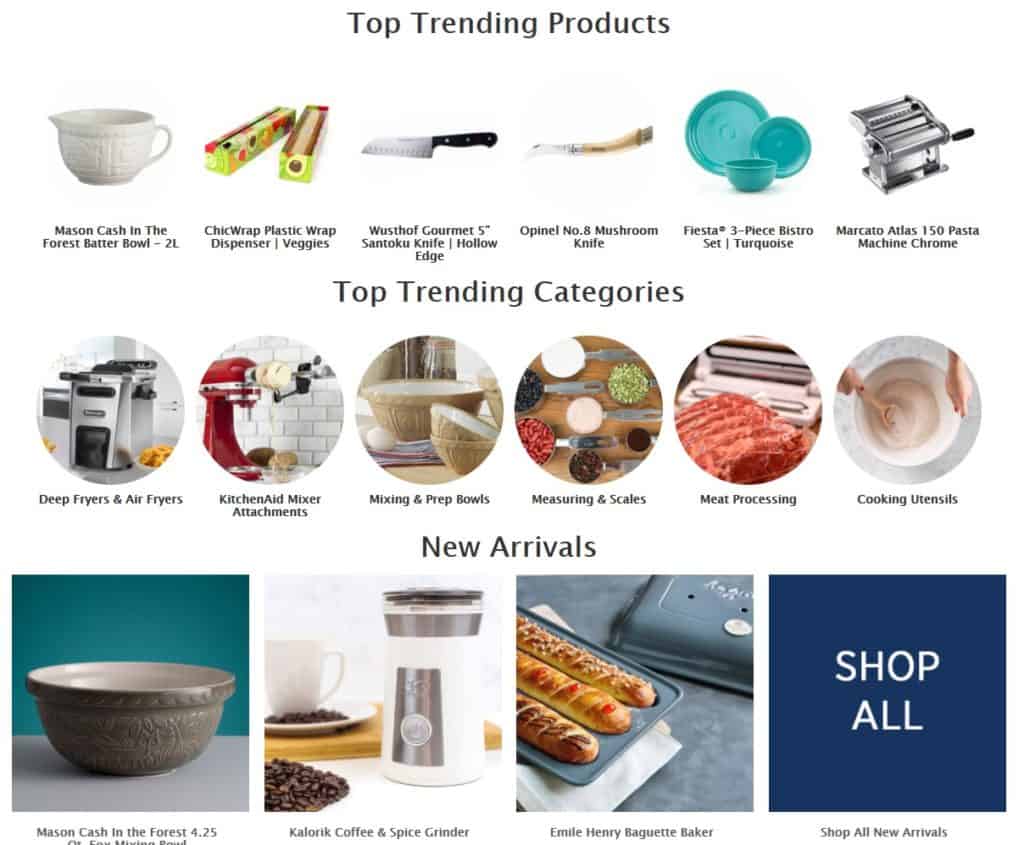 Everything Kitchens was started in 2002 and became a popular one-stop for the best products at home and especially in the kitchen: from cookware to bakeware, dinnerware to glassware, appliances to gadgets, and all things in between. In total, Everything Kitchens offers 13,000 items within 200 kitchen brands. And more products are constantly added. Everything Kitchens provides 1-3 days nationwide fast shipping and free on orders over 49.95$. In regards to the dropshipping program, there is no such thing there yet.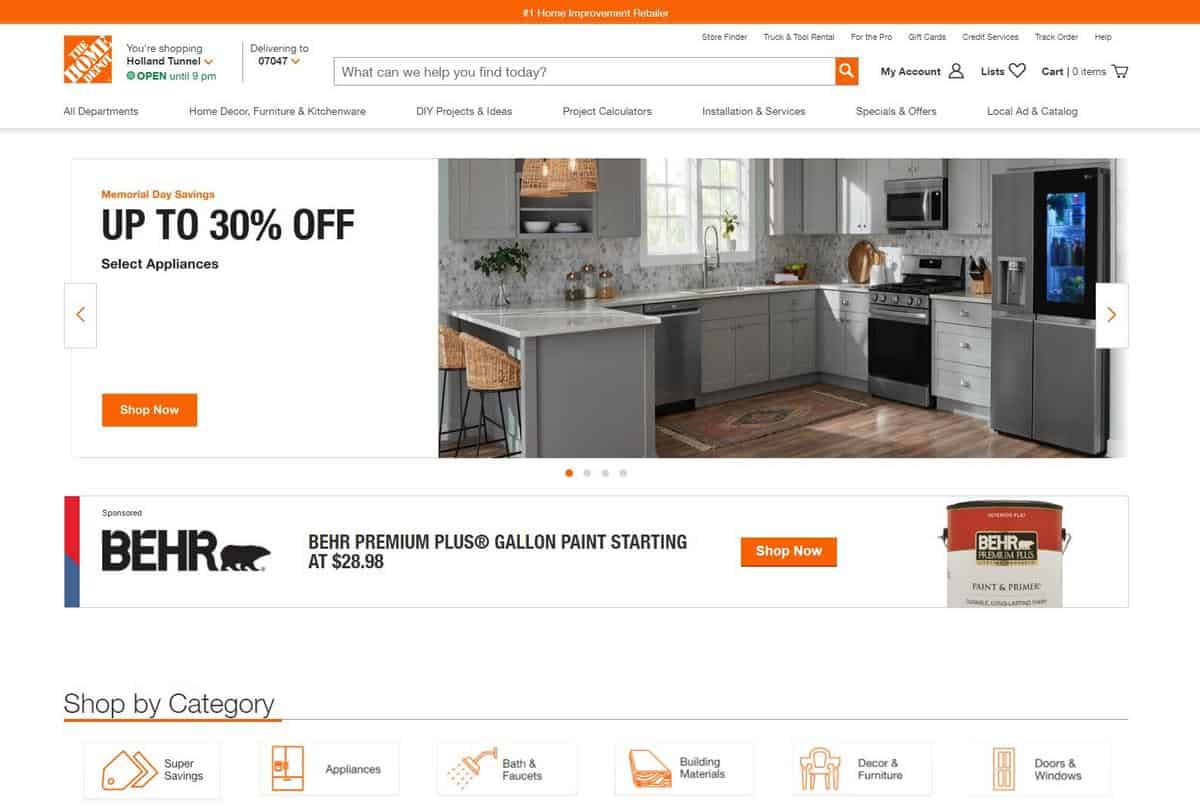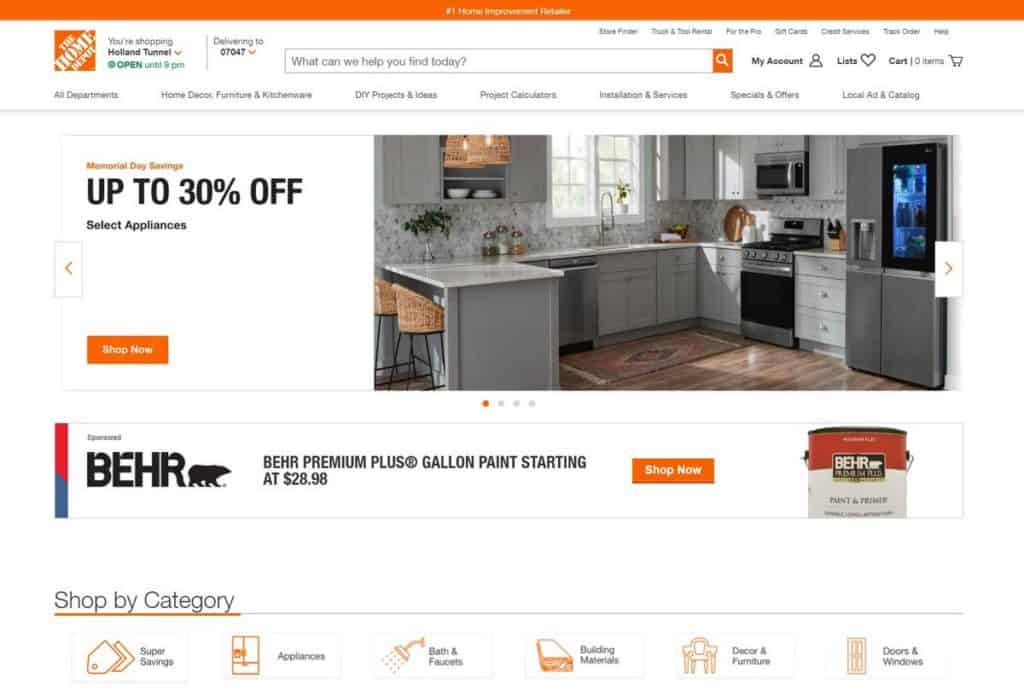 HomeDepot is one of the most popular dropshipping suppliers USA used for dropshipping home improvement products. It's the largest hardware and home improvement supplier in the US marketplace. It sells tools, construction products, home decor, garden equipment, furniture, and associated services in its online store. They have a dropshipping program, but more likely it isn't what you are looking for. HomeDepot drop shipping program encourages suppliers to become a part of their website: Home Depot will list their inventory and fulfill their orders.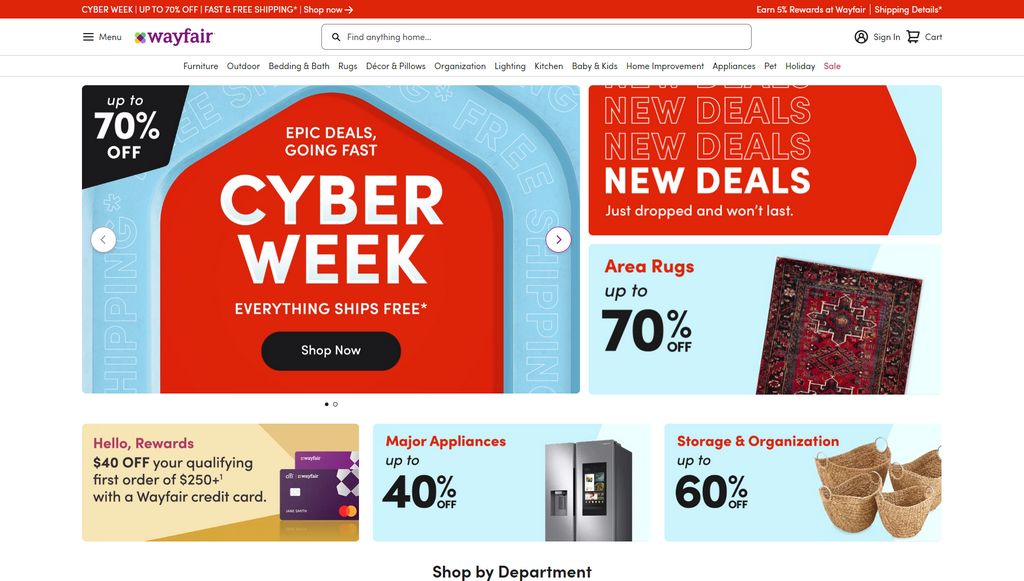 Many eBay and Shopify dropshippers choose this USA dropshipping supplier. Wayfair offers more than 18 million products in 13 sectors related to furniture and home decor.
Bed Bath & Beyond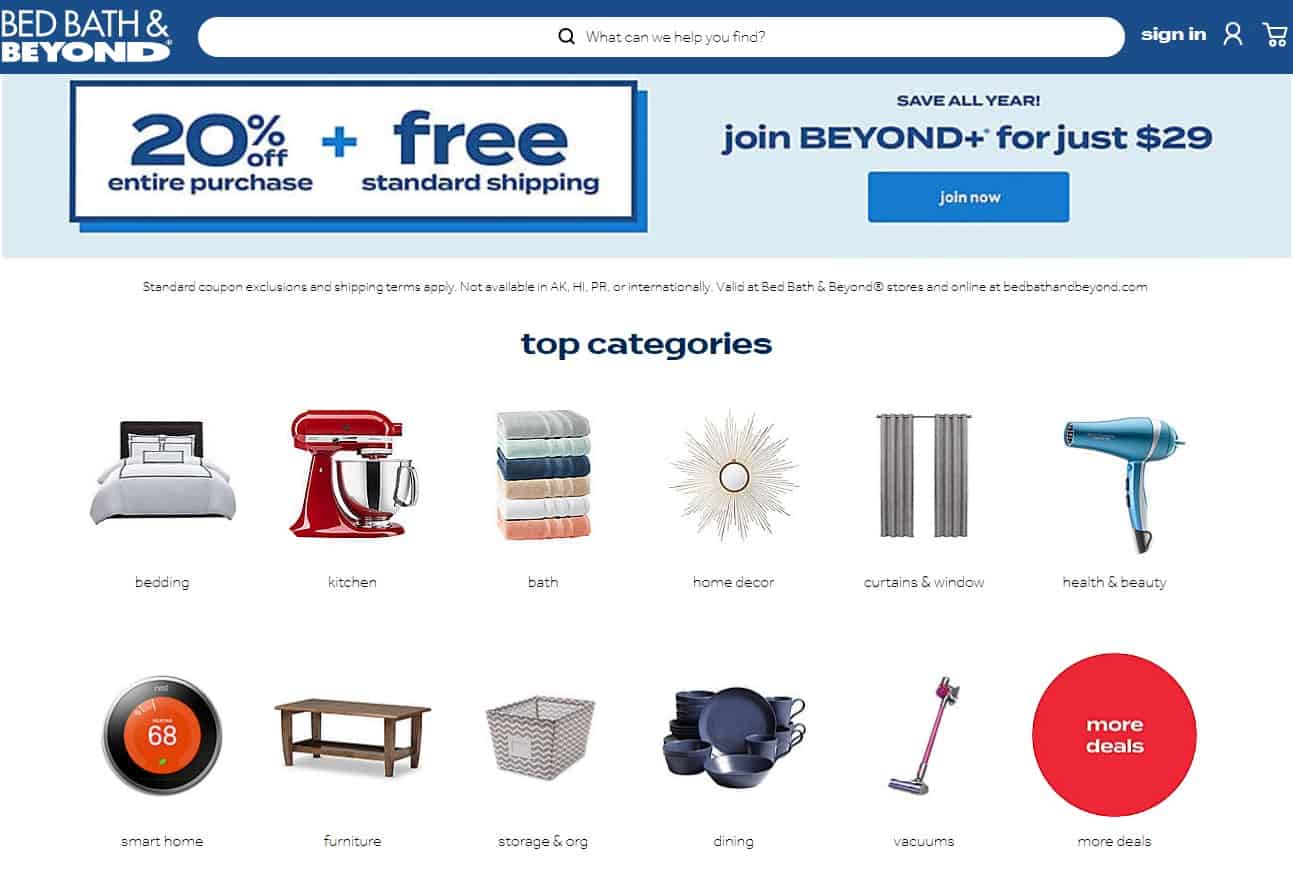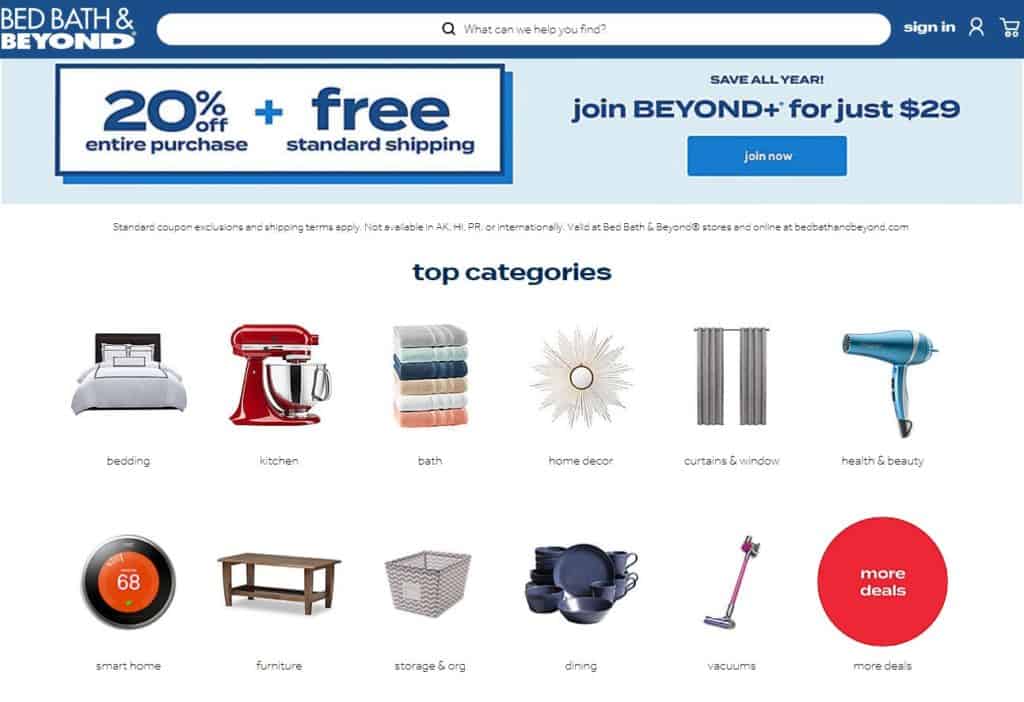 Bed Bath & Beyond (aka BB&B) is an American popular home goods retailer. It sells everything for home and garden, one of the most popular niches nowadays which makes it to be an interesting supplier for drop shipping. It can be a good idea to buy their annual membership card (29$) to reduce your purchase prices and get free shipping.
Aosom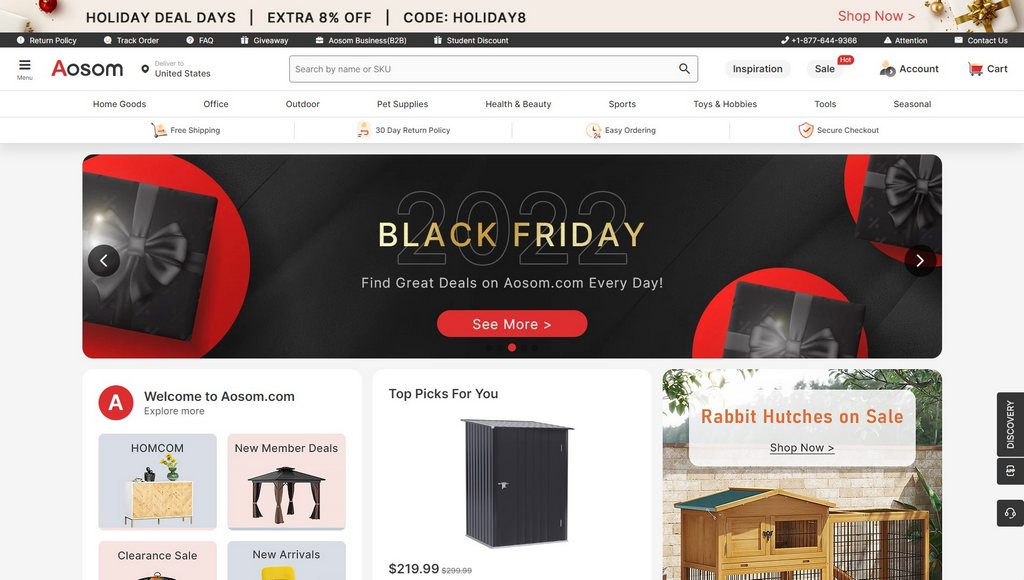 It offers a variety of quality, affordable products from areas such as Biking, Fitness, Home Goods, Outdoor Products, and more. The company has many warehouses around the world. They do not have a dropshipping program. And, unfortunately, their wholesale program is available only for the shops who want to sell on their site.
BestBuy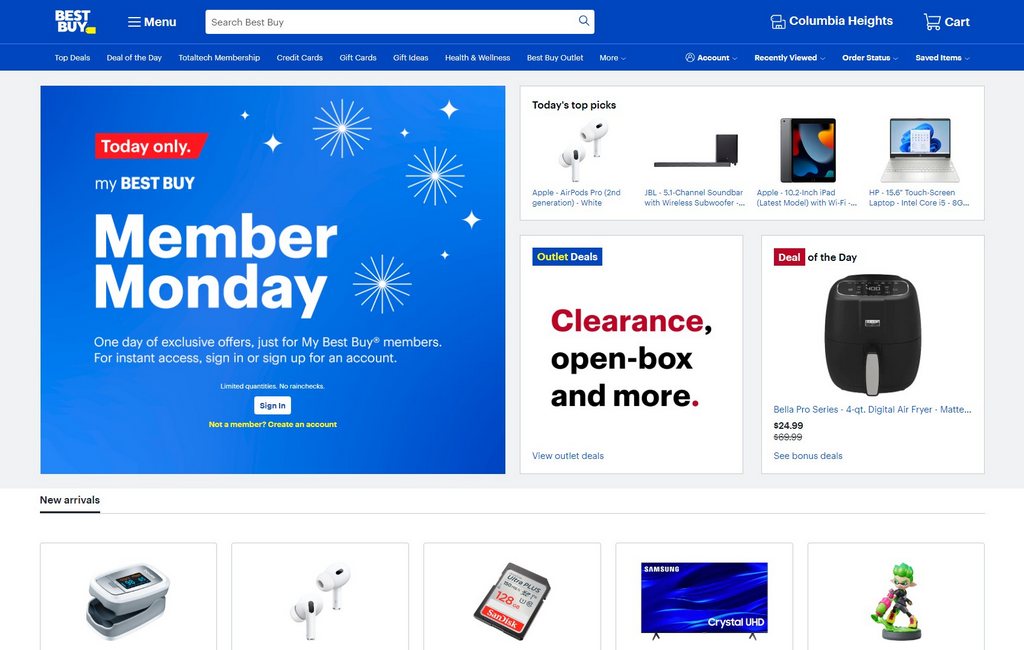 It was founded in 1966 and focuses on selling different types of electronics. BestBuy has the Same Day Delivery in some areas and for some items. Additionally, you can opt-in BestBuy business program. It will allow you to get 10% savings, free shipping on orders of 35$, exclusive offers, and volume purchasing.
Target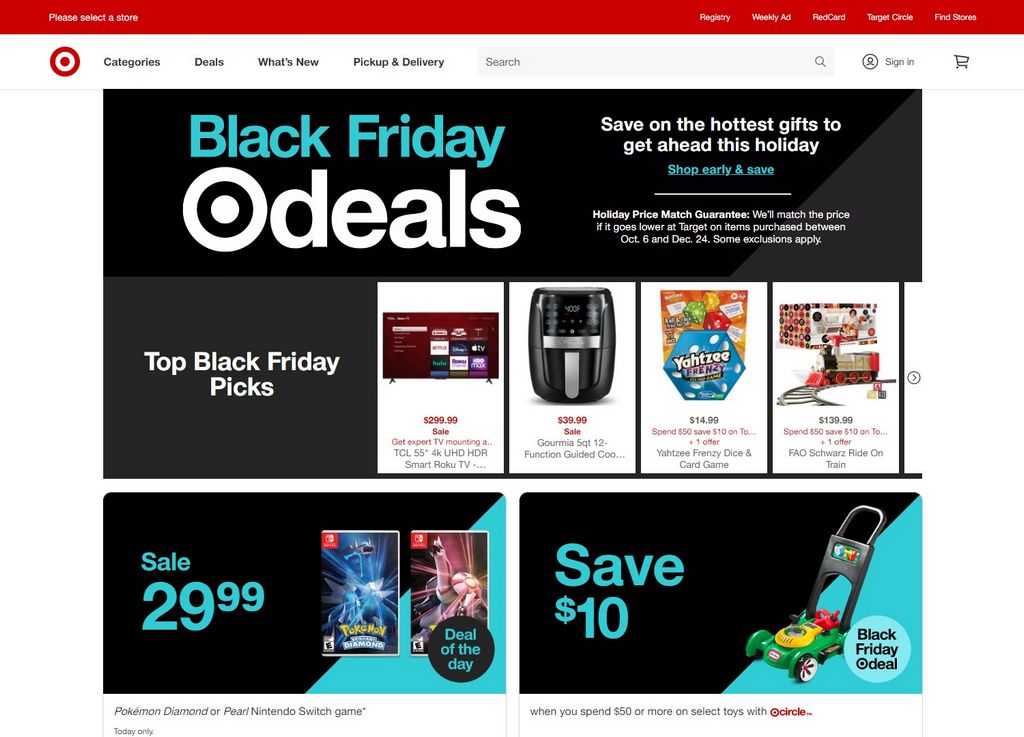 Target often launches clearances and special deals. Moreover, they have a special program, Target red card. It gives an extra 5% off, access to special items, free shipping on most Target products, and extra 30 days for item returns.
Newegg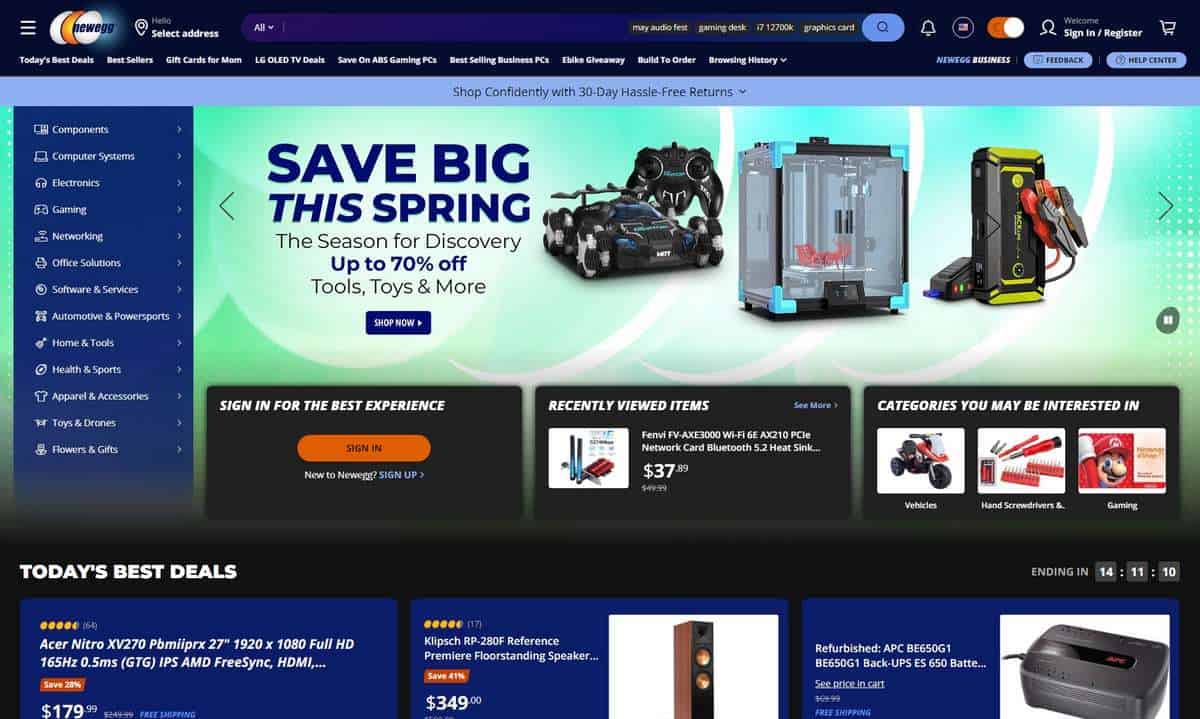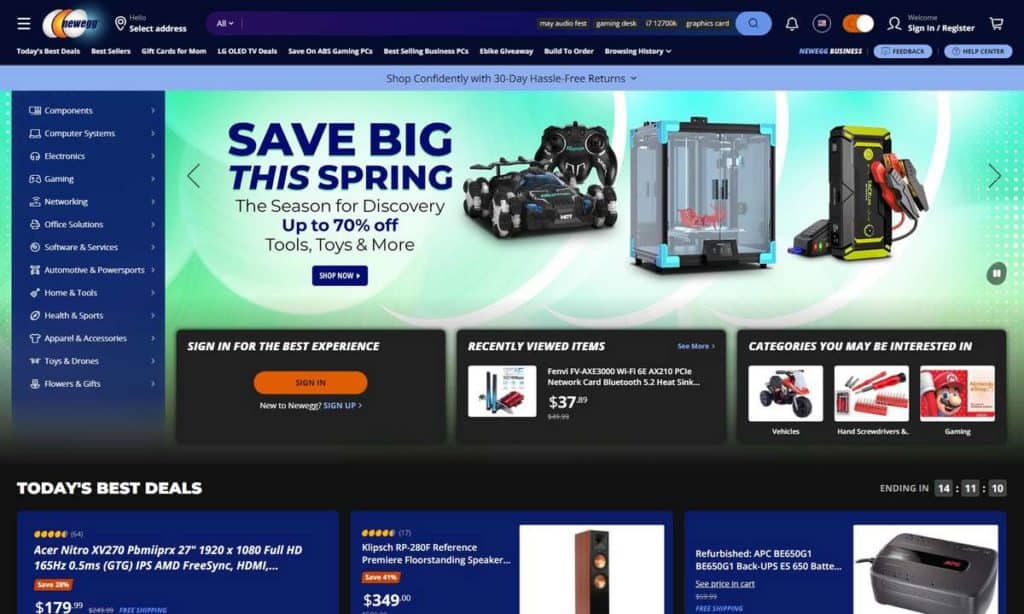 The company was founded in 2001 and it mostly sells electronics, computer hardware, entertainment, gaming, and smart home items. Currently, Newegg has over 20 million products from more than 2,700 brands and it facilitates international shipping and fast delivery of 3-5 business days. Free shipping is also possible. There is no drop shipping program, instead, they offer collaboration with the vendors.
Staples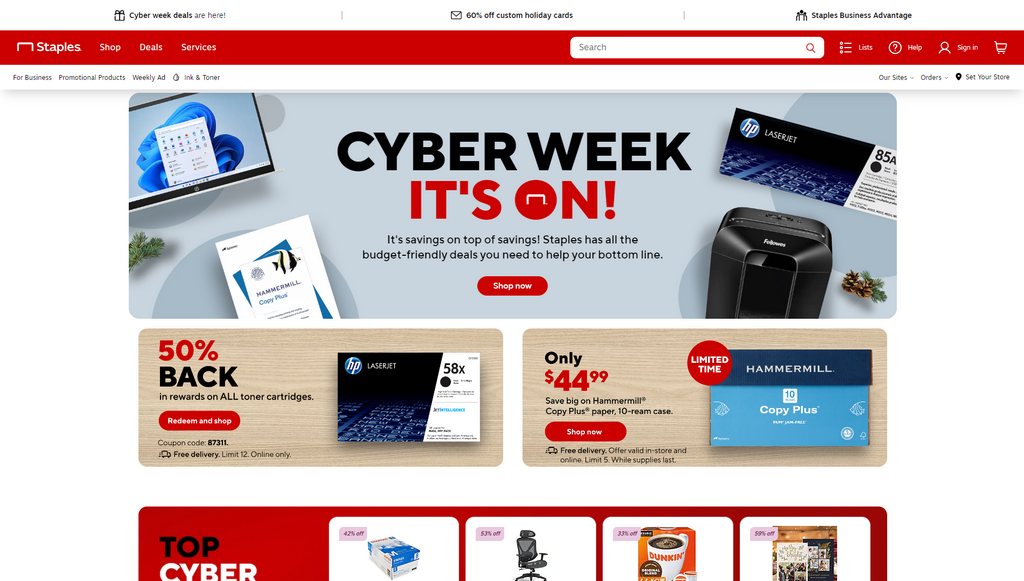 On its website, you can find, for example, business essentials, printers, computers and electronics, office furniture, printing services, safety supplies, and facilities maintenance products. Besides, the Staples site gives special discounts, savings, and perks every day. It's possible to join a Staples reward program for free. It gives cashback, free delivery, and access to bonus events. Unfortunately, they don't offer a dropshipping agreement or international shipping.
Grocery
Costco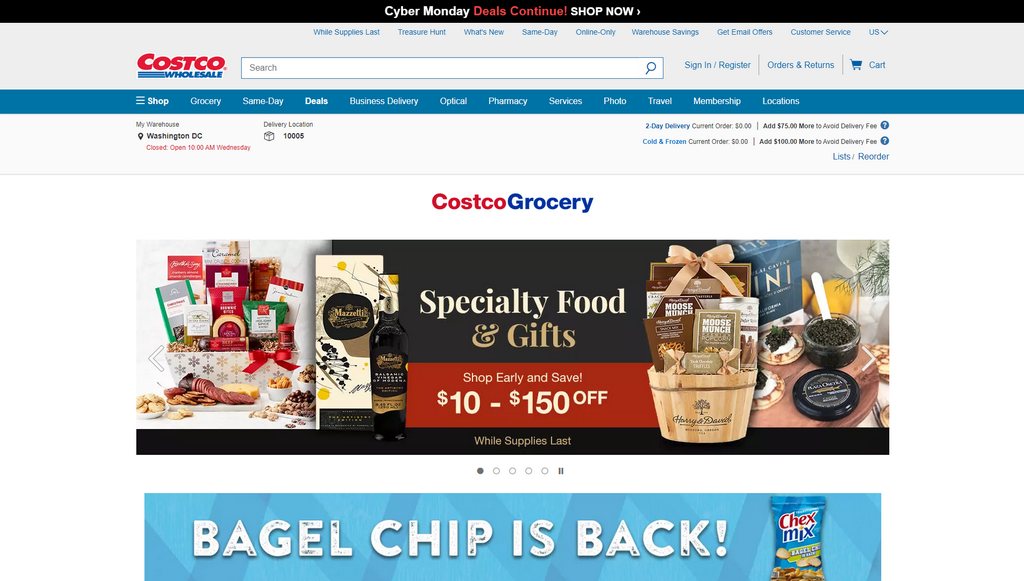 Costco runs on a "subscription business model," that is, customers who want to shop at the store must buy a membership in order to do so. In exchange for 60$ per year, you get access to a huge amount of products with low competition and at wholesale prices. Costco is famous primarily for grocery products, but it offers goods in other niches as well, for example, electronics, clothing, office products, etc.
Bangalla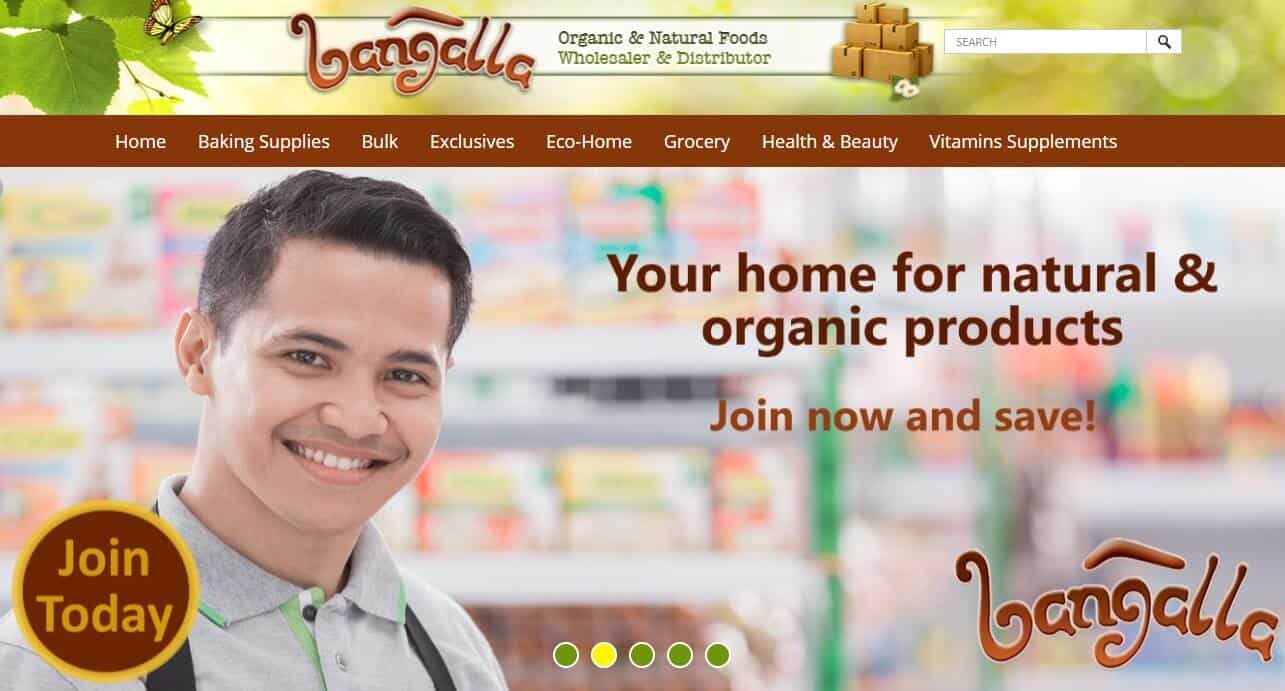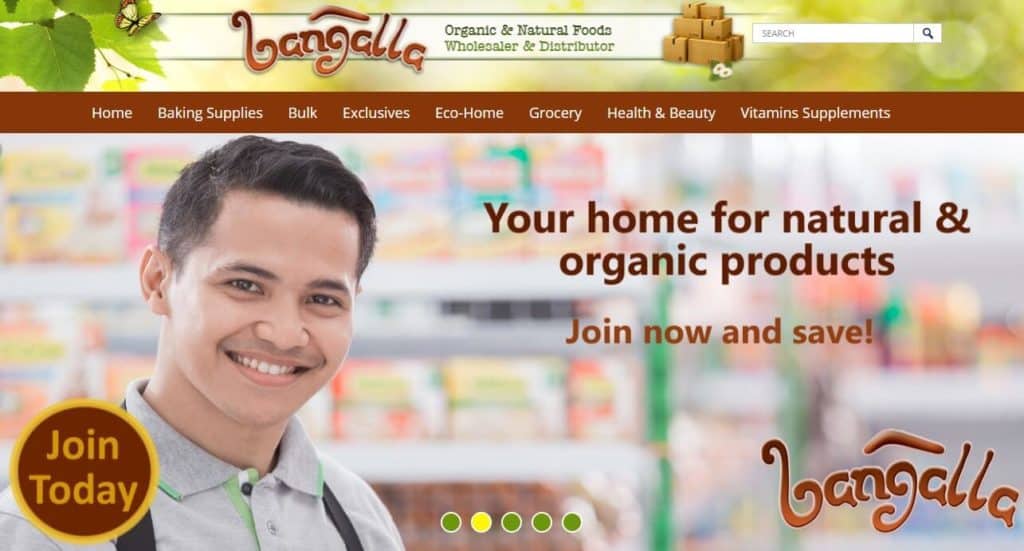 Selling food in a dropshipping store is associated with a lot of risks, so you can list health & beauty, sustainable products, home, and decor products from there to your shop. The Bangalla loyalty program has 3 plans with services varying from access to products to wholesale and dropshipping items, an extra 5% discount on all orders to the FBA services along with the logo addition. By the way, the item price will vary whether it is a wholesale order or a dropshipping order.
General Products
Amazon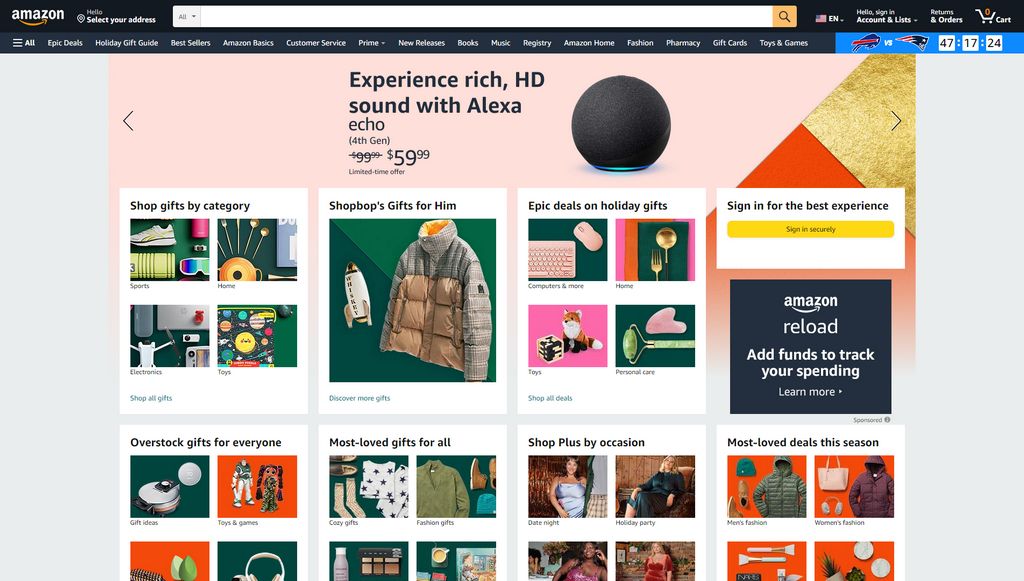 Amazon is one of the dominating eCommerce sites nowadays. It has multiple warehouses all around the world, including the UK, US, DE, FR, SP, and AU to name a few, and dozens of warehouses in the USA. There you can really find products for every taste. Amazon offers more than 350 million products under various categories. Besides, Amazon is famous for its great reliability and service. It offers fast and free shipping for orders over 25$, the same as international delivery.
Tip
While not the best one, Amazon is one of the most popular US dropshipping suppliers. Check out our Amazon to eBay and Amazon to Shopify dropshipping guides.
Walmart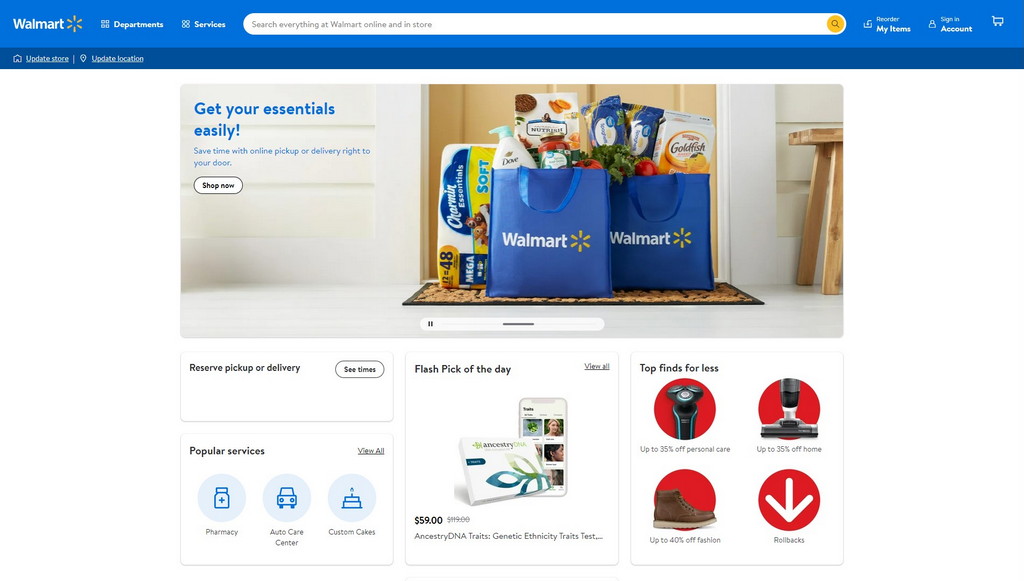 Many online sellers choose Walmart for USA dropshipping. Walmart's online shop sells a diversified range of products under various categories. Despite the fact that they don't offer a dropshipping program, Walmart offers great customer support, and fast and free shipping for orders over 35$ (otherwise + 5.99$ shipping fee).
Etsy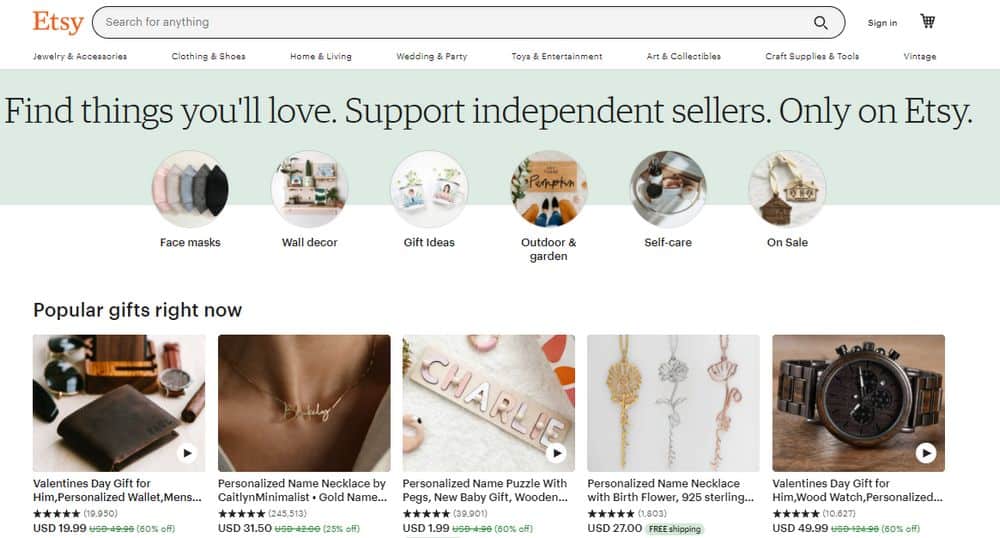 Etsy focuses on selling handmade, vintage products, printable on-demand, and manufactured items under diversified categories. They allow reselling their products under the vintage and craft supplies categories. Plus, you can contact the Etsy store owner and work directly with them as your suppliers.
Onetify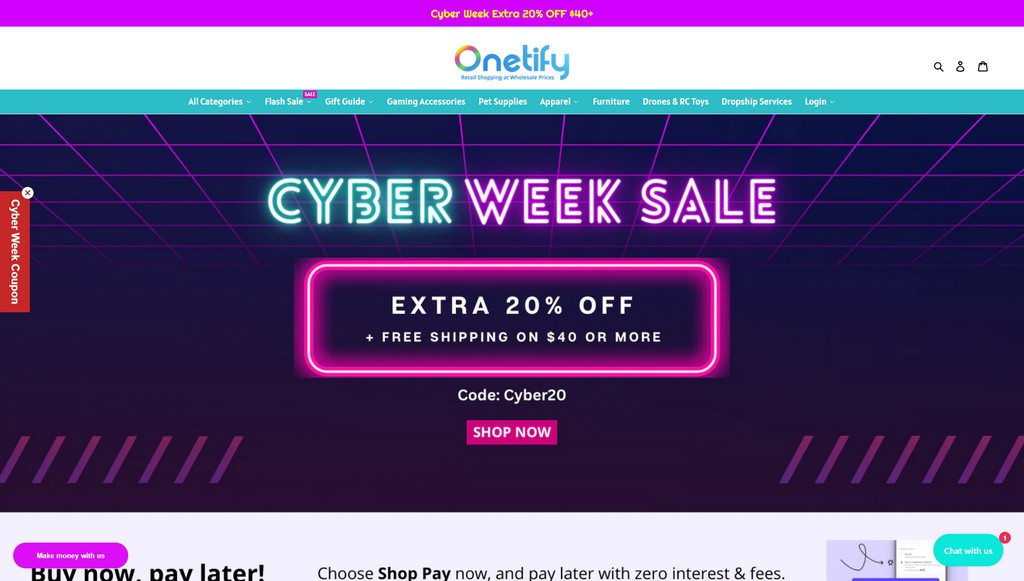 It assists dropshippers or wholesalers, discounted retail shoppers, and those who source products or do bulk discounted shopping. It sells a pile of items across the most popular categories: electronics, drones, watches and accessories, fashion, pet items, home & living, kitchen, fitness, beauty, bags, mug, etc. Onetify offers 30,000 items from the US and Asia within their dropshipping program. You don't need to pay a fee per order and you get a discount of 20 or 50% (depending on the free or paid plan there). Onetify pro plan also provides white-label shipping for your orders.
Overstock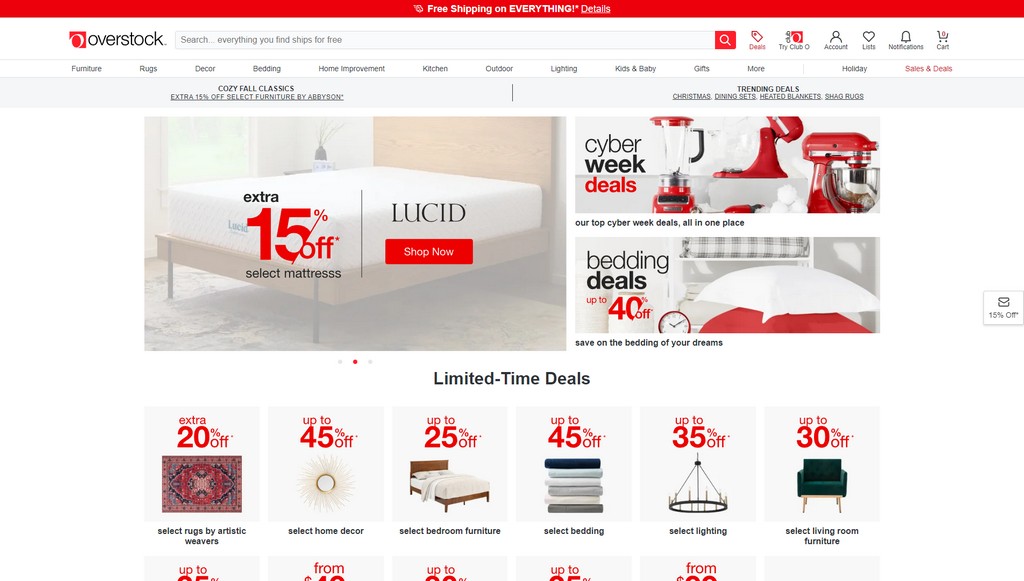 Overstock is an American e-commerce site that mostly focuses on selling furniture and home goods. Besides, you can dropship from Overstock clothing, accessories, beauty products, baby goods and toys, electronics, pet products, and sports items. In addition, it always offers some deals, seasonal clearances, and flash deals. Overstock offers fast free shipping (1-5 days) and international shipping to 180 countries.
Costway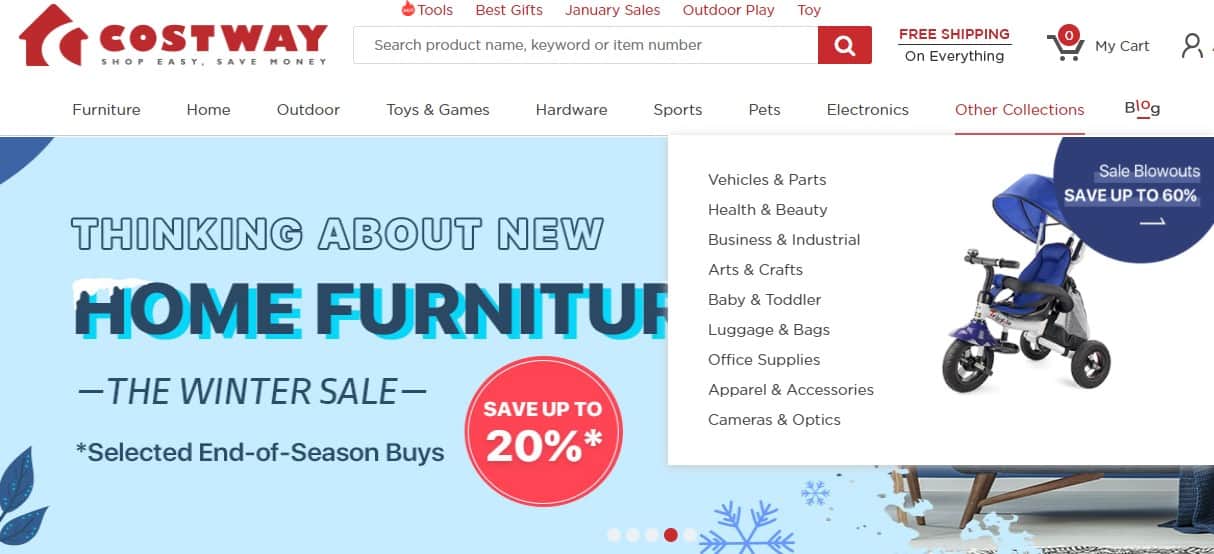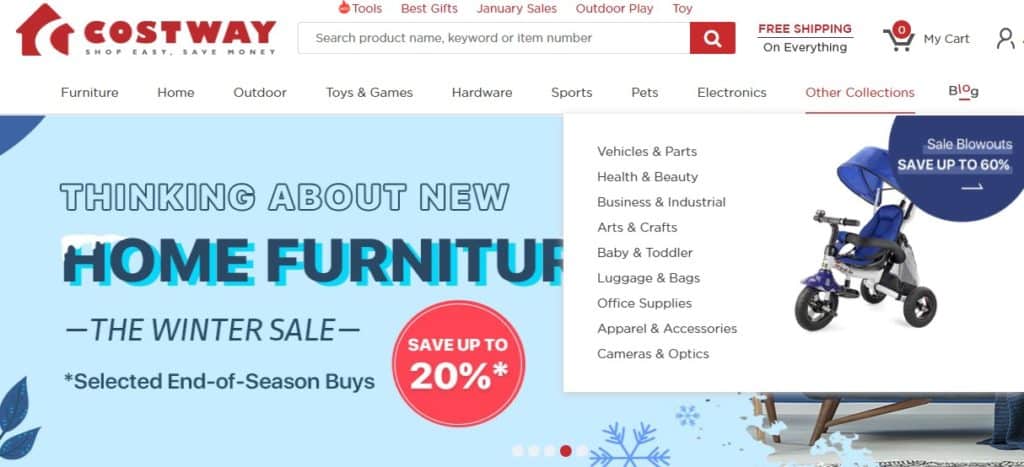 It sells everything people need starting from business activities to daily life whether that's home and garden items to sports and hardware equipment, from auto parts to DIY projects all the way to business and industry products. Costway is a dropshipping-friendly supplier that offers a reselling agreement (Amazon, Shopify, and eBay sellers will find it very useful).
Sears/Kmart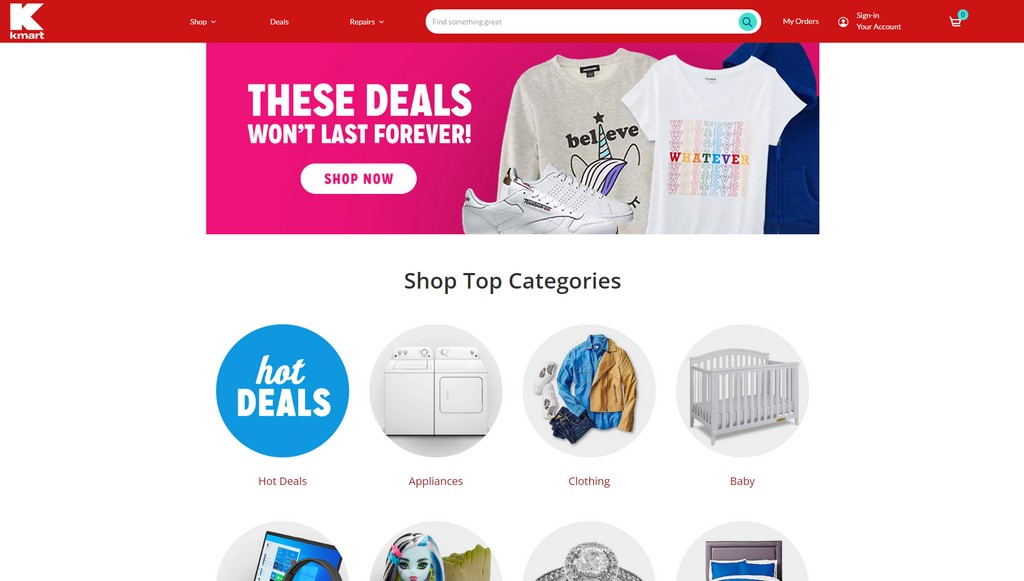 It is the third-largest global retail chain after Walmart and Target. They offer a big range of high-quality products under almost all categories. There is no international shipping, unfortunately.
Sam's Club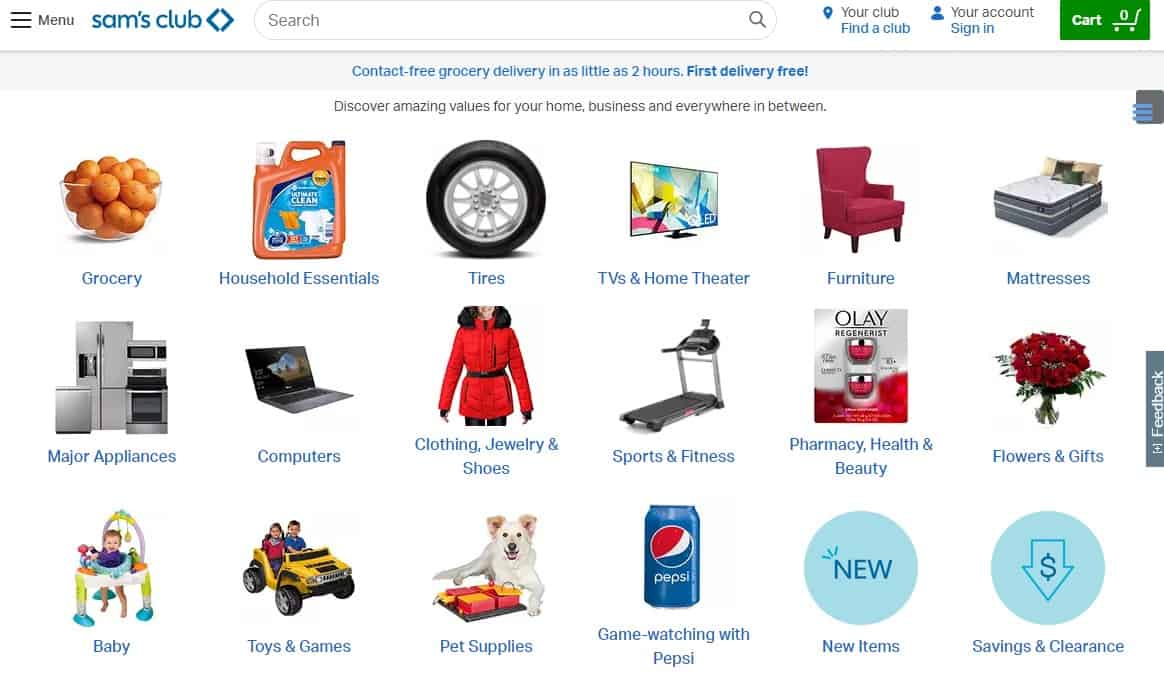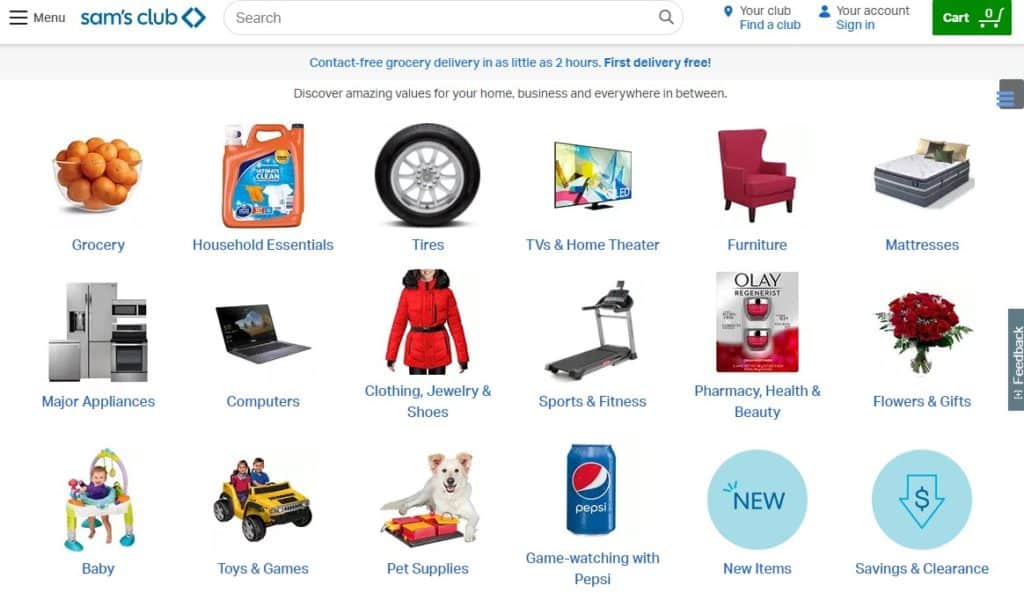 Sam´s Club site sells home appliances, clothing, sports equipment, furniture, household essentials, pet products, toys and games, and much more. They become accessible with Sam's club membership. Returning to the membership, it additionally gives you cashback, free shipping (although applied only for ground shipping and for 10 addresses only), extra offers, etc. It costs either 45$ a year or 100$ annually. There is no dropshipping program.
MidwayUSA

MidwayUSA sells various hunting, shooting, and outdoor-related products. It offers more than 80K+ items among which there are air guns, ammunition products, archery products, black powder guns, camping and survival products, clothing, footwear, gun parts, gunsmithing supplies, hunting gears, knives, and tools, military supplies, optics, reloading supplies, self-defense, and police products, shooting gears, as well as books, videos, and software.
Tip
Have you ever considered dropshipping books? Books are an incredibly popular product all over the world, which means your potential customer base is huge.
Woot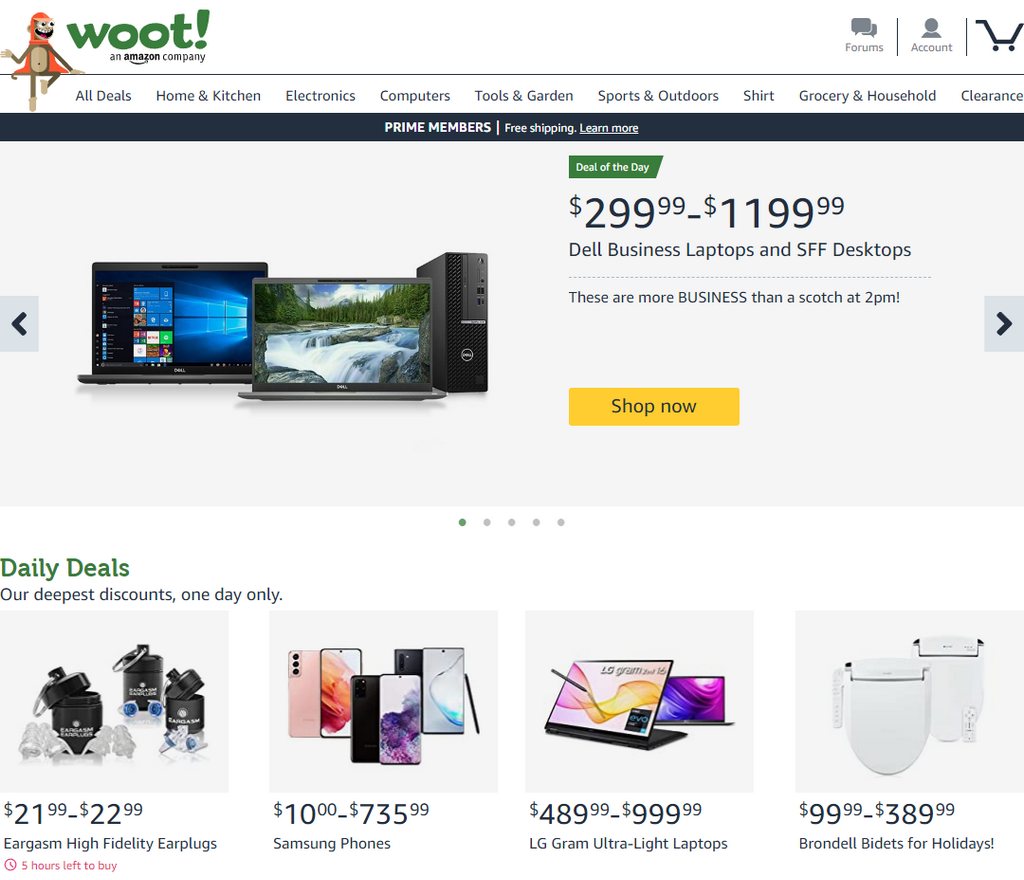 If you want to dropship from Woot, you need to keep in mind that they operate with a one-deal-a-day business model, so you will need to make sure that you renew your inventory daily. Besides, the site limits the number of products to 3 items a day per 1 customer. Since Amazon currently owns Woot, owners of Amazon Prime receive free shipping and 30 days of returns. But pay attention to the following information as it might cause problems: its shipping period is longer than other dropshipping suppliers USA offer (within the United States with 2-13 delivery days) and Woot doesn't offer international shipping.
SeeBiz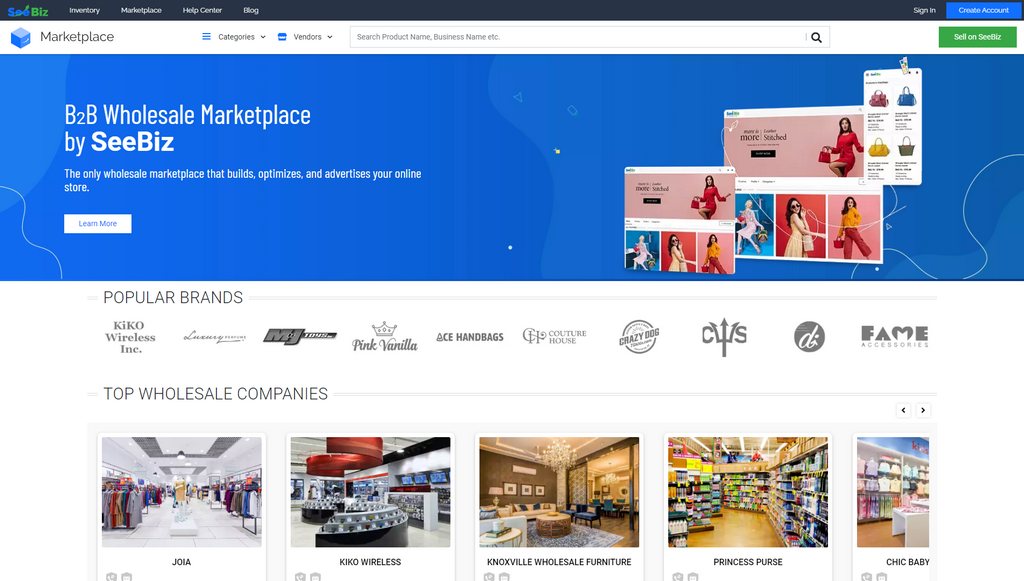 It features 1000+ verified vendors and 650,000+ products. SeeBiz is a free wholesale marketplace that caters to ten major industries including apparel, health, electronics, beauty, sporting, toys, art, and more. The shipment of products depends on the terms and agreements between the supplier and buyer. This arrangement is great for dropshippers USA as there will be no third-party involved.
So, doing dropshipping (a legitimate method of order fulfillment), is totally allowed, but remember to check the terms and conditions of the suppliers you choose to work with because your business will rely on them a lot.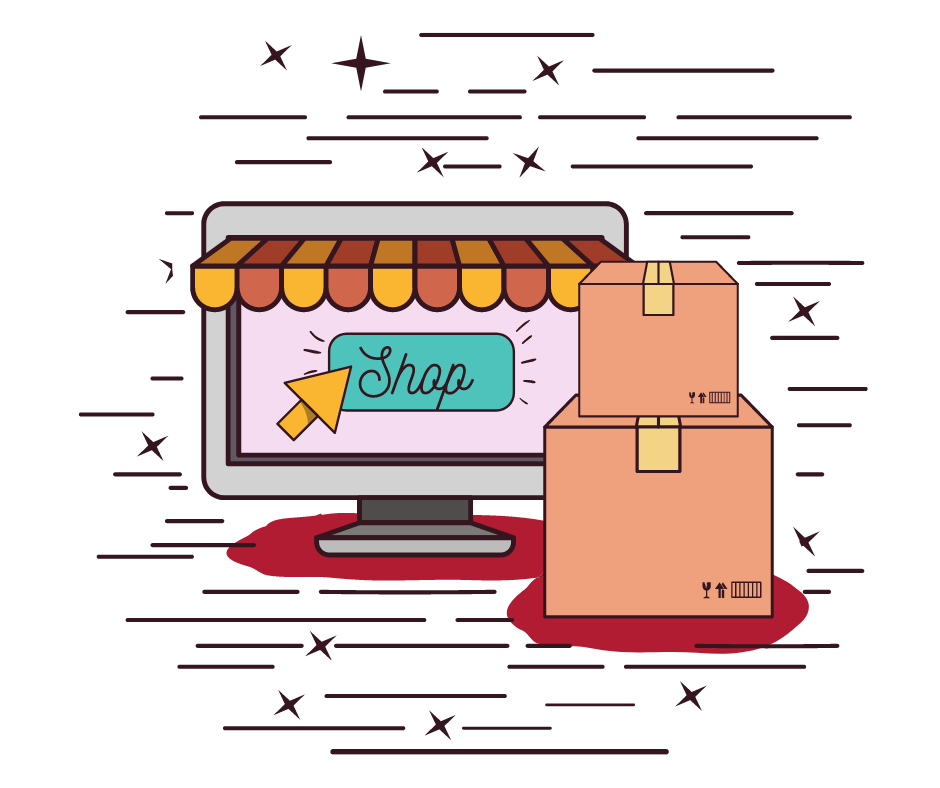 It's time…
Don't wait for success to come. Hire yourself and start your own dropshipping business
Conclusion
With the rise of global online sales and shipping efficiencies, it's no longer a challenge to dropship online and get products to your customers fast. From fast shipping times to no import duty or taxes, dropshipping from US-based suppliers has a number of exclusive benefits. When sourcing from US dropshipping suppliers, you can also have more confidence that the products will be of a high-quality and that the return case will go smoothly if needed because your customers won't have to pay high shipping costs or import fees to return the goods to China or other overseas countries.
Whether you're looking to start dropshipping pet supplies, clothing, or electronics, hopefully, the dropshipping suppliers USA listed in this article will provide you with some viable options to consider.
These articles should be helpful to anyone starting a dropshipping business:
What would you like to know about starting a USA dropshipping business? Or maybe you have tips on how to become one of the successful dropshippers USA? Let us know in the comments!