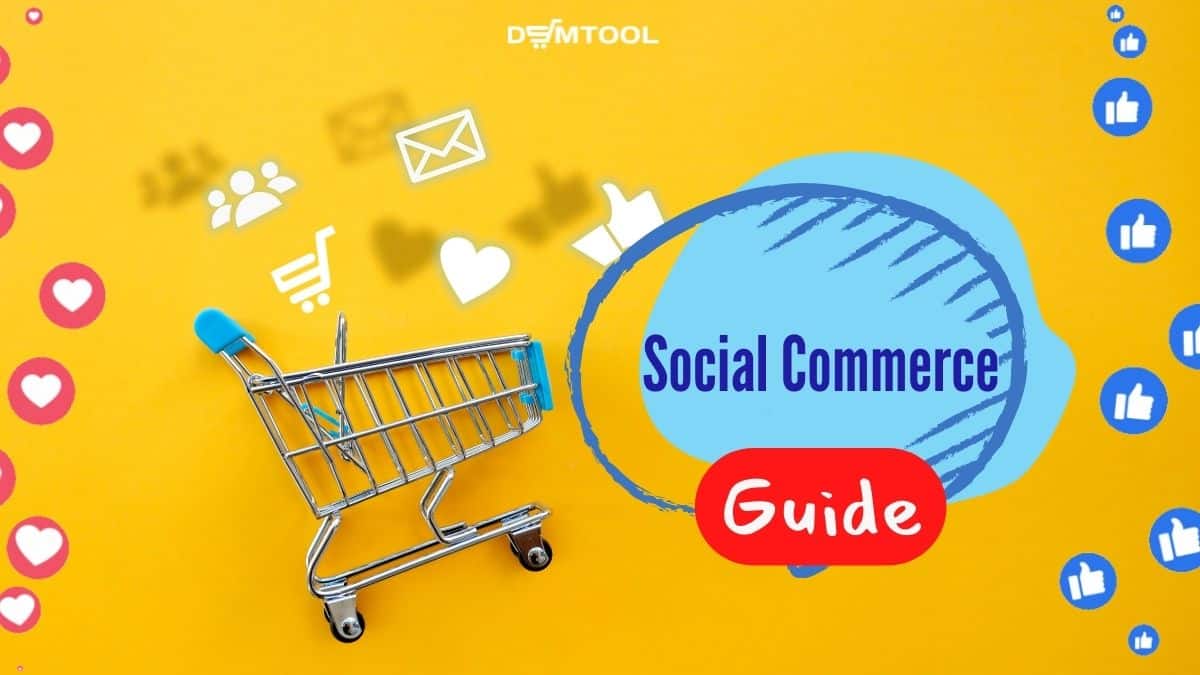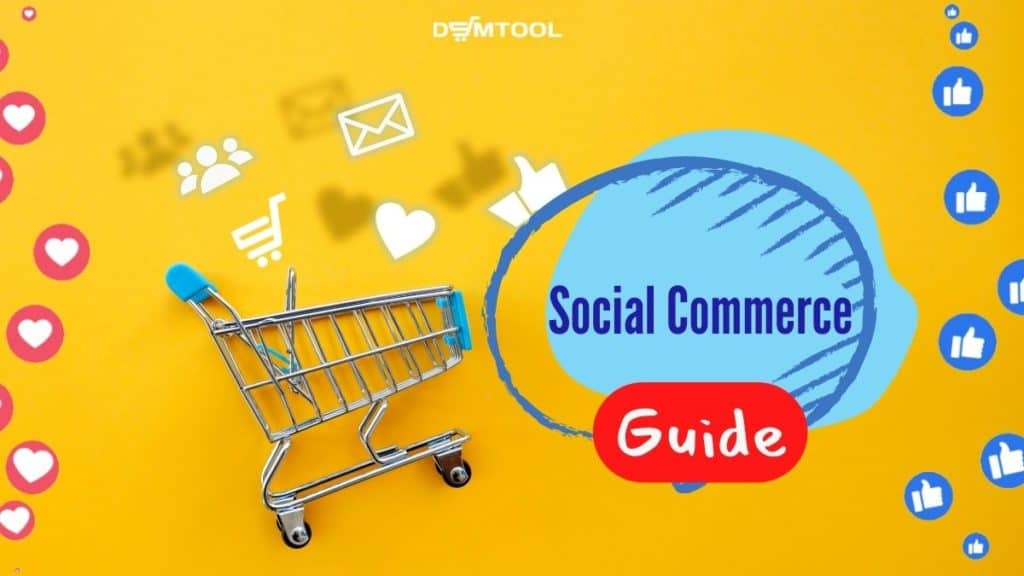 Did you know that online sales made a huge impact back in 2020? Not only because of the Covid-19 pandemic situation but also because eCommerce as a whole was growing tremendously. Well, Social commerce, or social retail, is a huge part of this digital revolution. And social shopping is becoming a new tendency in eCommerce.
So, if you wonder not only: 'What is Social Commerce?" but also "How can I earn money on social platforms", this article is for you.
Because opening a social retail shop for your brand, a physical or online store (that you have in any other marketplace or eCommerce platform) opens up a lot of possibilities to increase the number of potential buyers and, therefore, revenue.
There are billions of social media users, whether it is for personal content, company-driven content, selling pre-owned products, or purchasing items — social media activity is constantly growing as more platforms such as Instagram, Facebook, TikTok, etc. are arising.
According to Statista, Forecasts studies suggest that the value of social commerce sales would reach around 2.9 trillion U.S. dollars by 2026.
Now that you know the huge business opportunities you'll have in this industry, let's dive into the following topics you'll be learning about Social Commerce in this article:
Definition of Social Commerce.
Social Shopping.
User-generated content.
Social Channels eCommerce.
eCommerce & Social Media.
Social Commerce examples.
Social Commerce trends.
Facebook Commerce & Instagram Shops.
Buying on Social Media.
Let's start with the social commerce definition: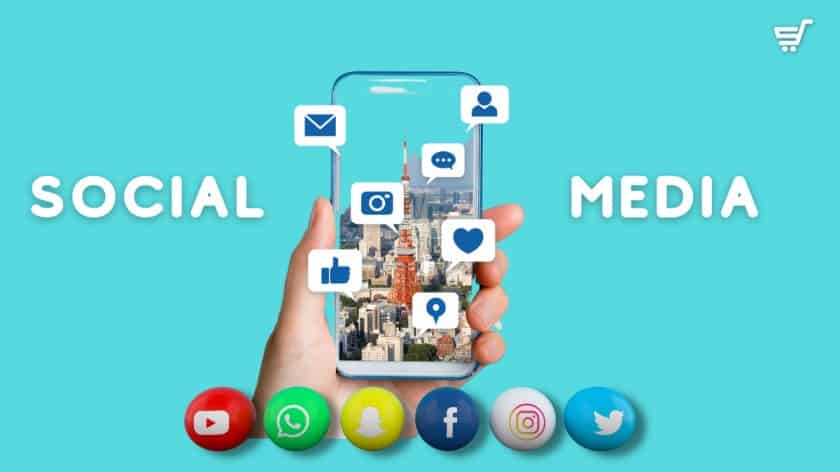 Social commerce is simply the process of promoting and selling products on social media platforms. Social platforms such as Facebook, Instagram, TikTok, etc. offer a social shopping experience to users. So all the process of discovering a product and purchasing it happens right there…on social platforms.
One of the most significant benefits of social retail is that users are not only able to view a brand's content to then visit their website. With social shopping, users can research brands, discover products and purchase them without exiting the social media app.
For example, a person is scrolling the feed, sees a nice dress, clicks on "shop now" and completes the order without leaving the app. And then she continues scrolling the feed, putting likes to the posts of her friends and favorite influences. Awesome! Those are such possibilities!
In other words, it is important to understand that social commerce is not e-commerce, where you go to a site of an online store or a store on one of the many marketplaces. It is also not when you hire influencers to promote e-commerce products of your online shop or when you use social media to get closer to your potential customers (so-called social selling). It's when you sell products or services right on social media platforms. Easy-peasy!
Companies are making the customer experience a lot more convenient for users by focusing on direct consumer purchases through social media apps where they can easily direct followers to checkout pages in order to acquire any given product.
Let's take a look at Social Commerce through the user's eyes. As a social media marketer, it's important to always think about the customer's journey and convenience — after all, they will be the ones buying our products.
This is particularly important because as a company you need to always think like the customer, you need to put yourself in their shoes in order to really understand what they are looking for and how you can provide them with solutions.
So in a nutshell, Social Shopping is a type of e-commerce that gathers users with similar tastes into an online shopping experience through social apps. Users will eventually engage with your items as long as you place shoppable posts.
Potential customers can scroll through the media app and see a product they like and need. The only thing they need to do is to hit "shop now" and complete the purchase right there.
Just think about this data: 200 million Instagram users visit a profile at least once a day and 81% of them search for products and services right there, on Instagram!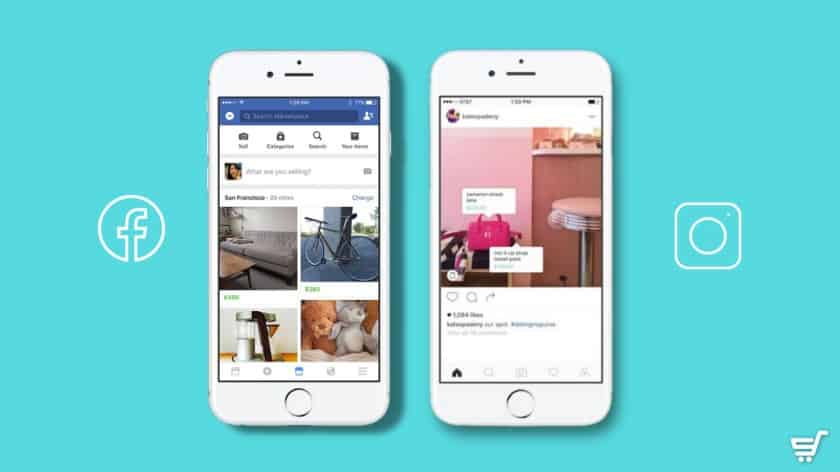 Once they complete the purchase they can return to scroll through pictures without missing a beat — as simple as that!
Keep in mind that the majority of social shopping is made through mobile devices, therefore you need to optimize how you present your products.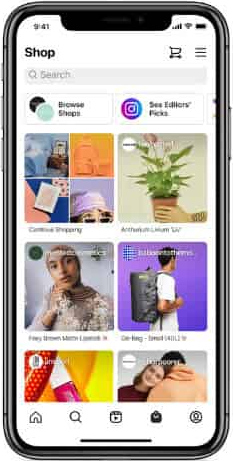 In addition, there are great benefits of Social Shopping to sellers such as:
Increase volume of traffic: You'll be able to gain more organic traffic by increasing the value of the items you offer through listing optimization. This will help you improve your conversion rate.

Improving customer journey: Thanks to social platforms, users can navigate from the general search of the information to the location of the desired product to later end up with the completion of the purchase.

Interactive content: The best thing about social media is that you can create different forms of content to promote your products. From small descriptions in your captions to videos to show benefits and how to use the item. This will certainly improve the user's purchasing decision.

Stimulate customer engagement: Thanks to the possibility of sharing opinions and reviews of the products and services sellers offer, users can gain more trust in different brands. Especially when your content is sharable, this will certainly boost your sales.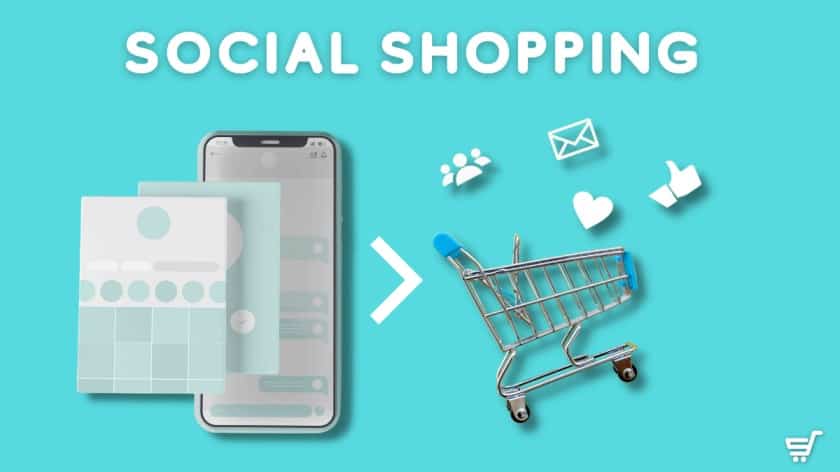 Furthermore, it's important to point out that when it comes to Social Commerce, one of the most difficult yet effective things to have is user-generated content. This is when clients generate specific content from your brand and/or products and publish it on social media. This could be images, pictures, videos, testimonials, etc.
User-generated content is very important because it's used across all the stages of the buyer's customer journey. Not to mention that it will certainly improve the credibility of your brand and influence engagement — this will of course lead to an increase in conversions.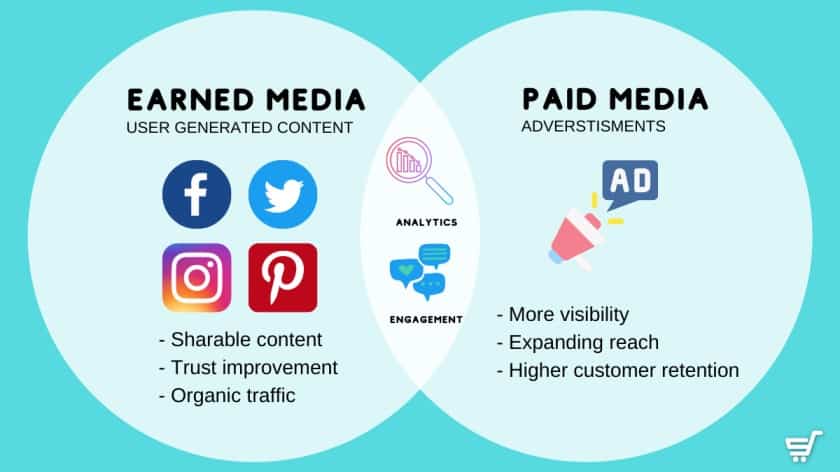 So how does this relate to social retail? Easy. The main draw of social commerce is that it allows audiences to convert natively within a social media app.
User-generated content is influential in driving conversions. Nearly 80% of people say that this simple strategy impacts their decision to purchase.
Now, when you are starting it is complicated to induce your audience to create content for your store/brand or product.
The question arises, how can you try to push your audience to generate content for you? Well, let's see a good example of how to approach this strategy.
You can create small incentives for your clients by offering them a certain discount price or promotion as long as they post one picture of them enjoying the product — just make sure what you sell is high quality to make that reaction genuine!
Let's take a quick look at one example of User-generated content. GoPro is a huge brand that started competing against big brands such as Nikon and they found their own niche to appeal to. Nowadays they have one of the most effective user-generated content that they share on their social media.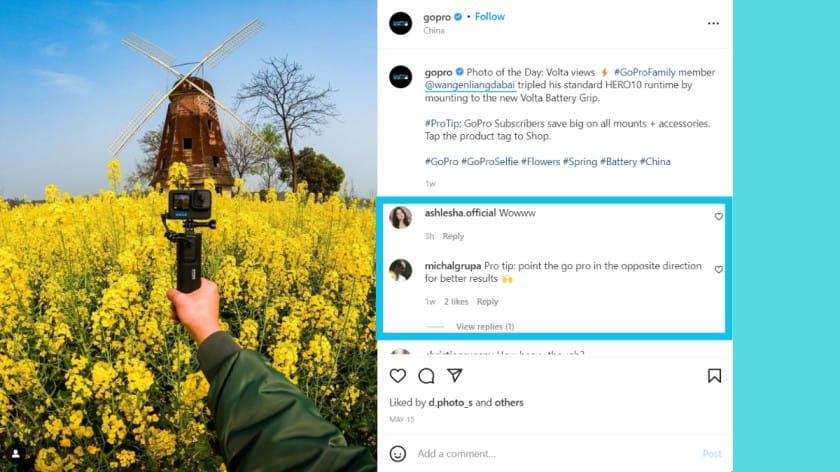 Users who use the product and share their own experience make things smoother when it comes to customer or user engagement. This strategy is not only more effective but also cheaper than investing eventually in influencer marketing.
Not to mention the fact that it is organic traffic and conversions. Then you can invest in Ad promotions which will certainly allow you to gain more traffic but the key to engagement and conversions is self-created content and user-generated content.
Now let's dive into the different Social Commerce platforms you can have. Social Networks are crucial in order to reach your target audience. Therefore there are different social media platforms you can use.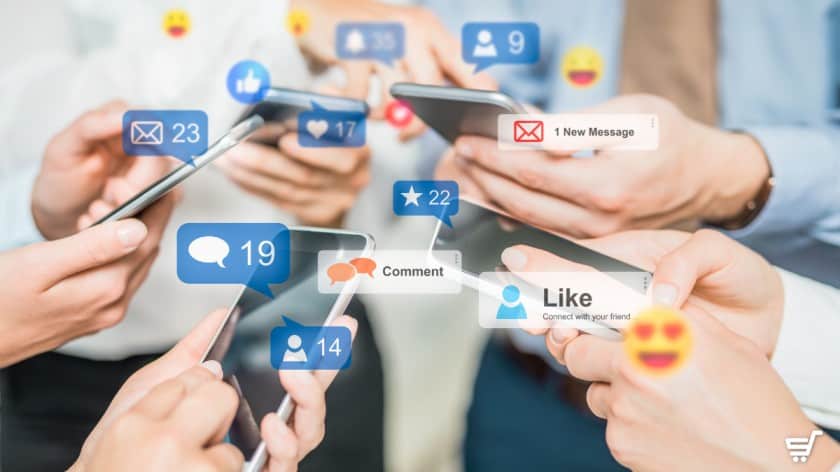 Let's start with the basics: Facebook and Instagram. If you combine these two you'll get over 3 million active users worldwide — according to Statista.
Each social commerce platform will offer different features for selling there. eCommerce brands will upload their product catalog into their online store which will be connected to their account. Each visitor will be able to view the brand's profile and see available products without leaving the app.
Overall, the Facebook marketplace counts now with 250 million active stores worldwide. It has more than a billion active users who navigate through the social networking of this social platform. A lot of businesses have a presence on the website through official pages, online community groups — and so much more. Starting selling on Facebook Marketplace is easy, especially for US users.
The Facebook marketplace also offers sellers the Facebook Seller Hub – Commerce Manager that eases all actions you will do in your Facebook shop.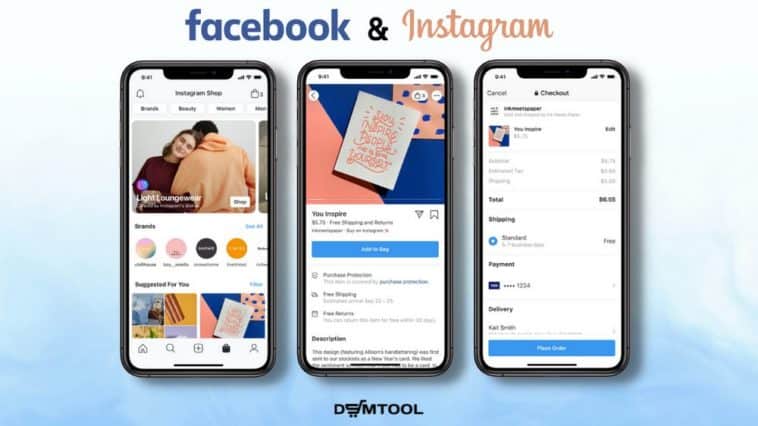 When it comes to Instagram shopping, the most important thing to do besides offering high-quality products, targeting your audience, and using different marketing strategies — is content. It is not always about simply posting a picture of what you offer alongside the description like you would do if you are in a marketplace. It's about how you showcase your products.
Instagram shops have a huge success rate because customer engagement is a lot easier compared to regular clients on marketplaces such as eBay, Amazon, or Walmart. This also gives you an opportunity to gain relevant organic traffic. If you have good content and your audience finds themselves appealing to what you offer, best believe they will share your content among their list of friends. Social Media is all about engagement and sharing so in the end you also indirectly target your audience's followers.
— I will make an emphasis Facebook & Instagram shops further in this article.
TikTok is another social retail channel you can use as well. It has had rapid growth among young audiences. This video-sharing platform is predicted to hit 48.8 million US users by 2025. You might think that this social media app is only about goofy videos, however, users aren't just scrolling through the app to be entertained.
According to TikTok, 39% of users have discovered a product or brand on this app they didn't know about before — interesting, right?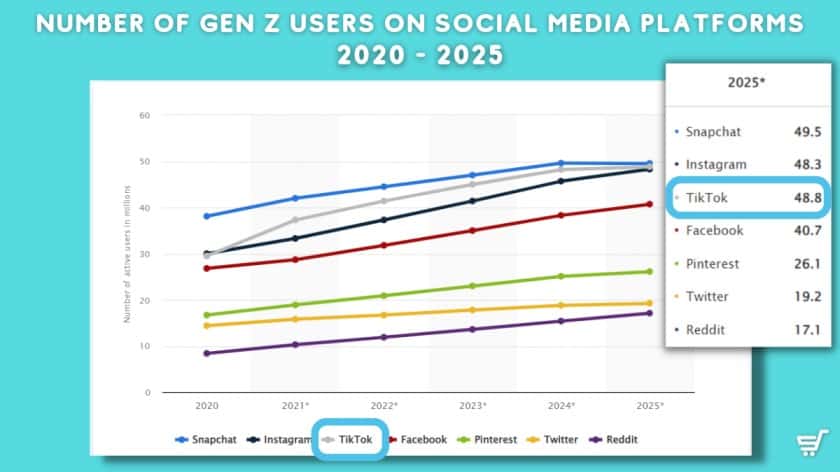 Furthermore, TikTok has partnered with Shopify to launch a shopping tab if you will. Merchants or sellers with a TikTok account can add shopping tabs to their brand's profile showcasing their catalog. Shopify and TikTok will bring product links to Shopify merchants.
With this new TikTok shopping feature, they will be able to tag products in posts, and then the TikTok users can choose to shop directly from the merchant's storefront or click a tagged product in a merchant's video to go to their online store for checkout. This will make the client's shopping experience smoother than ever before.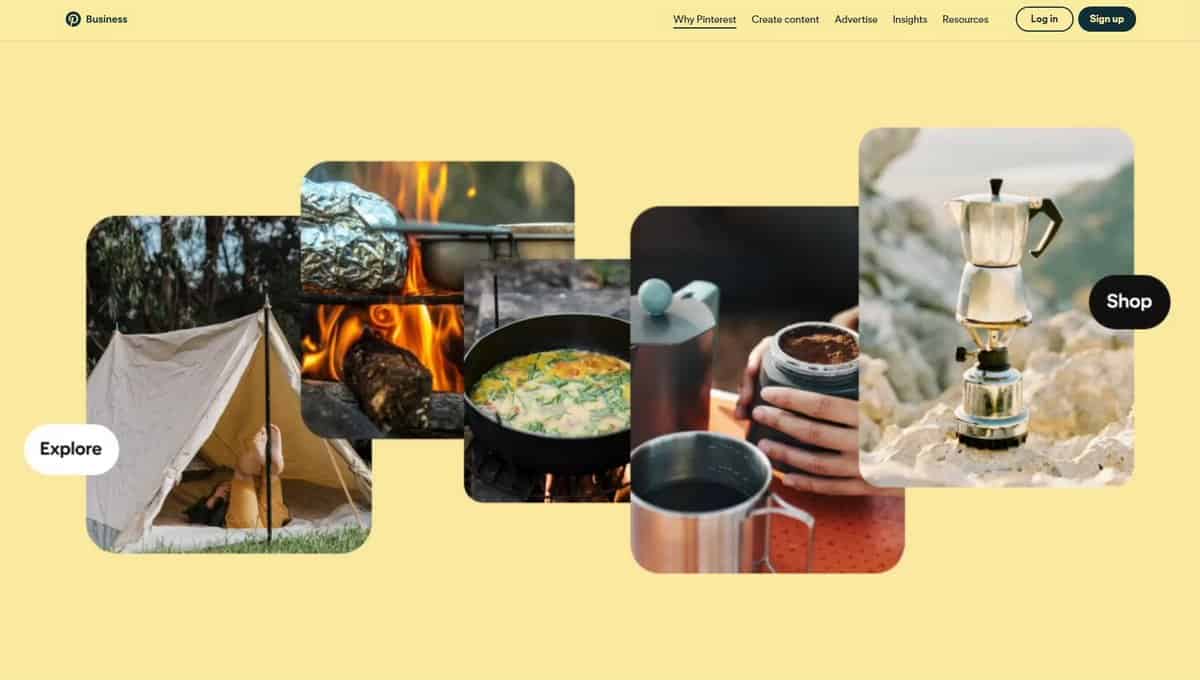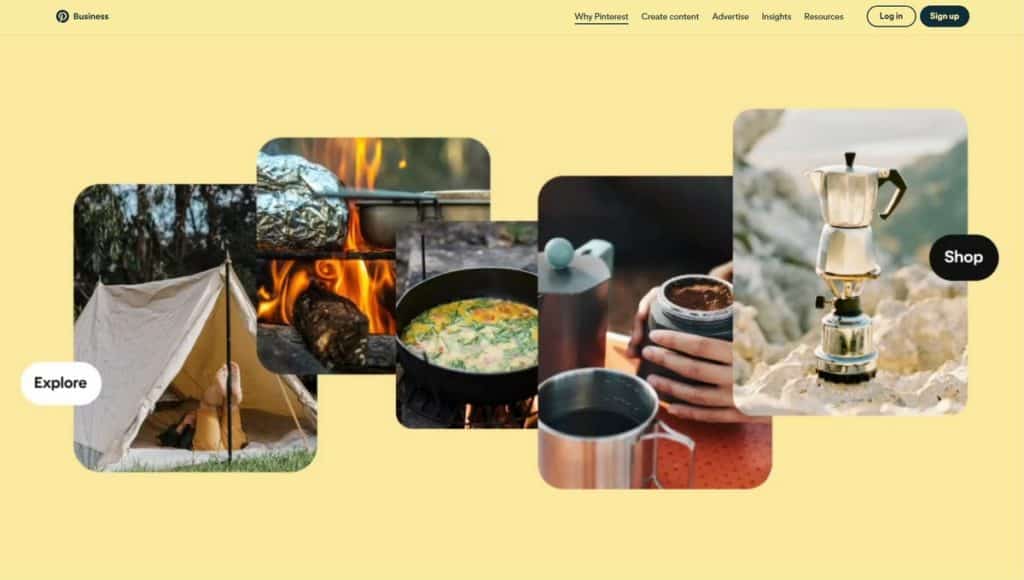 Pinterest is another well-known social media app that more than 400 million users are constantly using it. This is a search engine/social media platform that specializes in images.
The way it works is that users create mood boards, pin places to travel, and also discover interesting new products.
Things get interesting for sellers because the vast majority of Pinterest users search every month for products and ideas they can buy or apply. Merchants can upload their product listings from their online store to this platform and they can easily reach potential customers.
So in the end it all comes down to the practice of using these social platforms to market an eCommerce store. Normally, sellers use these social platforms to create brand awareness, attract online followers and generate sales.
However, Social Commerce integrates Social Media and online stores creating a better customer experience where users can directly interact and purchase products within the social app. That is why this is one of the best marketing strategies an online seller can apply.
In a nutshell, the benefits of social retail as a whole are:
Expanding online reach.
Casual but effective social engagement.
Generate profits from interactive marketing content.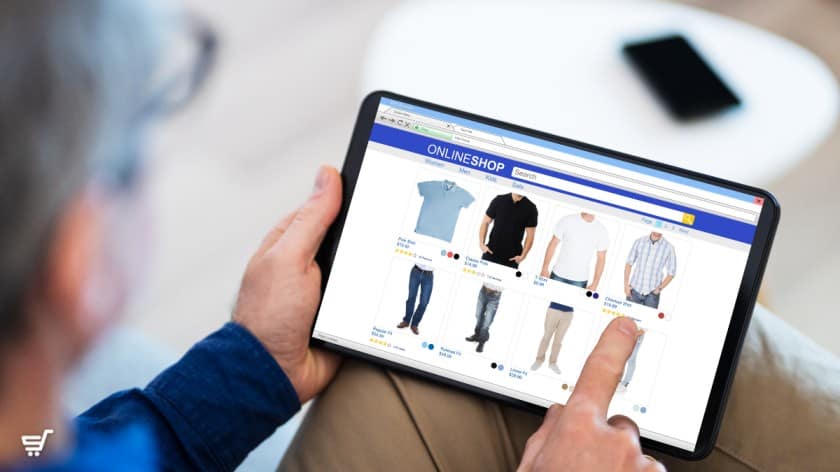 Let's take a quick look at a couple of the brands that have used social retail and how the success they've had because of it.
Glamnetic: This brand is a beauty retailer that sells its cosmetics. Part of its success lies in the "Glam Fam" which is the Facebook and Instagram audience the brand's founder and CEO built off the back of product demonstrations. The approach that the company took in reference to Social Commerce was heavily on live shopping. In its case, Facebook Live videos give the expert advice in-store shoppers would get when visiting its beauty counter.

Snug: This is a home furnishing brand that sells sofas in a box. Using Gorgias' customer service platform and ConferWith's video shopping tools, Snug executed live online shopping experiences on social media, this also included Instagram videos that show styling options for its sofa beds. As a result, this company saw at least a 25% increase in conversions.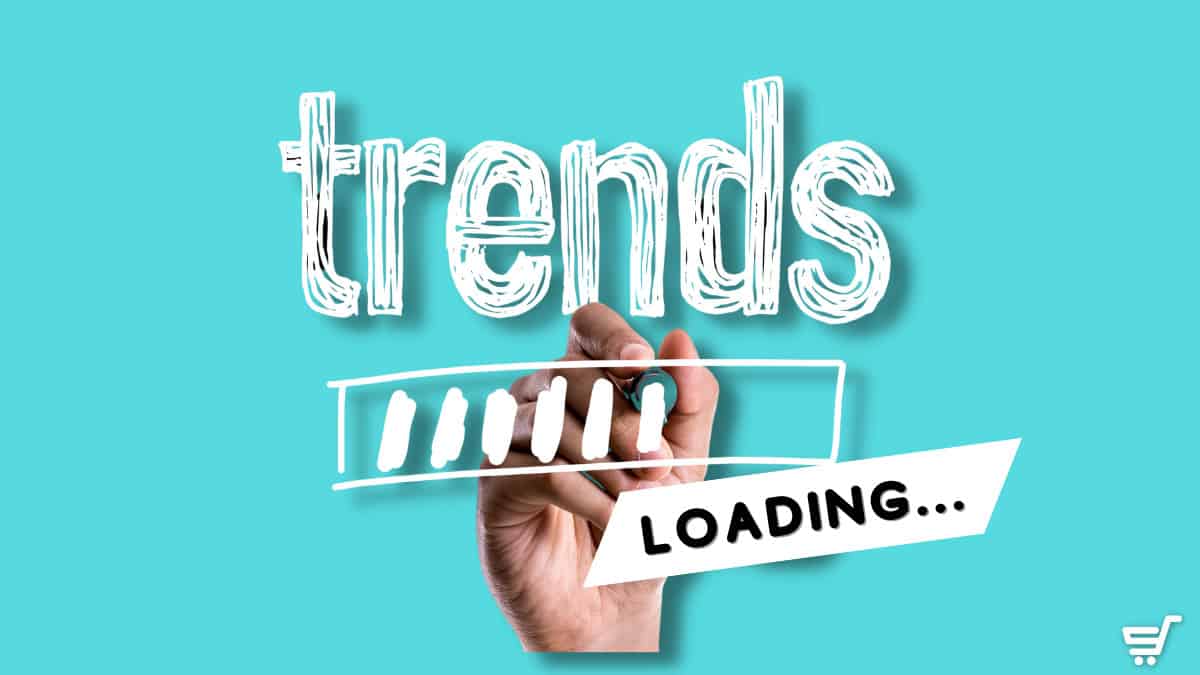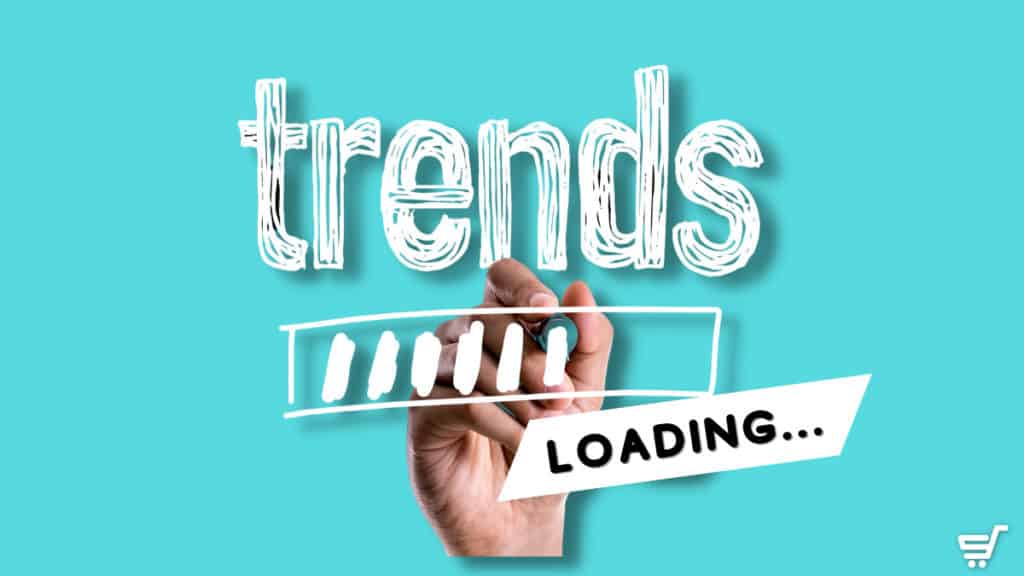 Social Commerce is a wide success because of the Social Media usage everybody has worldwide. For example, there was a study conducted back in April of this year by Statista. They analyzed the Number of Social Network Users In Selected Countries from 2021 – 2026.
It found that close to 1.28 billion people in China will have access to social networks by 2026 compared to the current 1 billion people back in 2021. China is the biggest social media market in the world. In second place comes India with a projection of 1.1 billion users and third place comes the United States with a projection of 323 million users by 2026.

Even though the US is not as big when it comes to Social Commerce as other countries, specifically China, some users are already making purchases directly through social platforms as explained above.
Furthermore, global brands are starting to follow some social retail strategies used by Chinese merchants. That's why this small section is to quickly point out some useful trends to be on the lookout for when it comes to this business approach via Social Media.
Video Content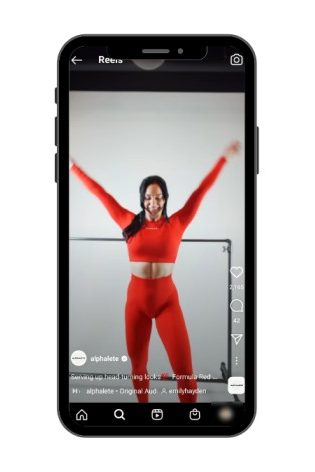 If you analyze what has been the key feature of every Social Media platform, you'll notice that video triumphs everything when it comes to content — everybody loves videos!
For example, according to Business Insider, a US news outlet, TikTok surpassed 2 billion downloads for their app in only one quarter. This is why Instagram started the new video feature known as "Reels".
If you're an Instagram user, and you want to boost your content then Reels is one of the best ways to do so. Brands new to the video space can test the waters by incorporating product videos into their social commerce strategy.
Record a short clip showing one to two products in action. Film with interactivity in mind, providing clickable calls to action throughout the video that direct followers toward your social storefront.
Livestream Shopping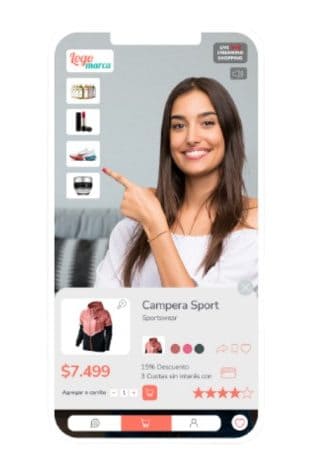 The fusion between shopping and entertainment is based upon one type of video: Livestream. Live commerce uses social media platforms to blend live streaming and commerce.
So the way it works is that viewers tune in to a Facebook Live, have real-time communication with a brand, and purchase items off the back of its answers. Live Streaming is widely popular even for YouTubers or Twitchers where they gain lots of followers and then monetize their live streaming activity.
Furthermore, some US companies have partnered with mainstream social media platforms to piggyback on the trend. Interestingly enough, the Digital Consulting agency known as McKinsey Digital has pointed out that brands that follow the Livestream trend are already seeing at least a 30% conversion rate.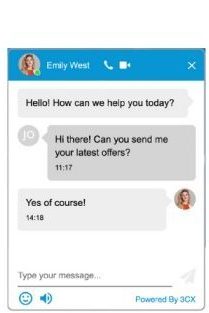 Live Chat
This is another important factor in any eCommerce store or brand. Users love to feel attended and the best way to make them feel valuable is to give them a great customer service experience.
More companies are starting to implement live chats with real people behind the scenes. What do I mean by this? Well, there's a huge amount of chatbots to cover anything that relates to a store. Users hate to chat with robots since there's no human factor involved. Personalized customer engagement is key to retaining customers and embracing loyalty.
Facebook Commerce & Instagram Shops
Facebook and Instagram are more than just Social Media outlets. They've discovered that users want to be entertained but they also like to connect with brands. That is why there's a business feature to these two platforms.
Facebook shops are a great way for businesses to display their physical and eCommerce products. Brands can offer pricing deals and overall engagement with their customers.
One of the best things about Facebook shops is that when it comes to organic reach, it is simple in order to be discovered. Users can find Facebook Shops on a business' Facebook Page or Instagram profile, or discover them through stories or ads. It'll direct them to the product page where they can execute the purchase.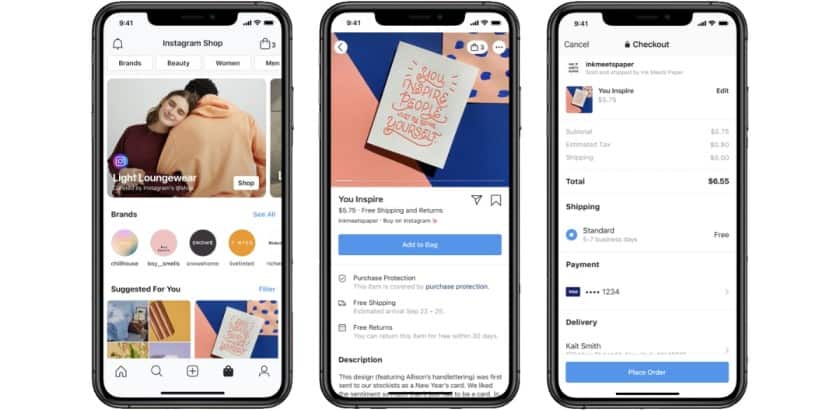 Furthermore, Instagram is now also a great place to showcase products. Brands can post professional-looking pictures in order to appear on the user's Instagram feed.
You can easily set up and customize your shop, manage your catalog, create collections of featured items, view shop insights, etc. Keep in mind that If you make your shop visible on Instagram, you can tag products in your posts and stories.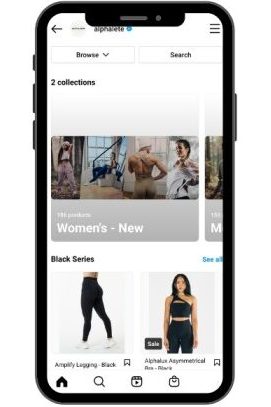 Here are some of the best features you'll have in order to expose your brand and provide a good customer experience:
Shopping Tags: These tags will feature products from your catalog and direct customers to purchase those products from your website or within the app.

Collections: One of the best features for businesses. This is a set of products that brands can curate for their shop to help clients find the products they love.

Product Detail Page: A product-focused page that showcases relevant information about an item, such as pricing and product descriptions.
When it comes to Social Commerce where users can purchase products directly from the app, businesses can use:
Product Launches: This is an interesting and interactive way for brands to announce their product launches, where users can preview details and set reminders to purchase as soon as it's available.

Live Shopping: Live shopping allows businesses to share products with their audience and drive consideration. As aforementioned in the Social Commerce trends section, Live Streaming is one of the most popular and efficient ways to showcase products to your customers.
Social retail requires good social media marketing and an excellent content strategy. Therefore Instagram analytics tools will be handy when it comes to seeing what posts are trending and getting the highest engagement.
Final Thoughts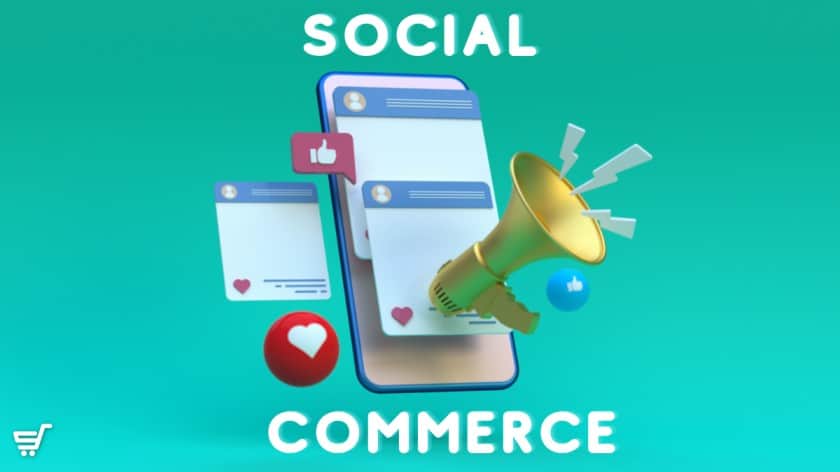 Social Commerce is not going anytime soon, in fact, it is increasing exponentially every year. The US is picking on this new Marketing strategy because nowadays it is all about where you find your potential customers. It's about the customer journey and showcasing interesting products that will certainly appeal to them.
Engaging with shoppers on Instagram or any other Social Media platform is the most effective sales tactic there is. What you want is to convert a visitor or follower into a customer. Use these trends and best practices to start driving sales from social commerce. Find the channels your target audience uses, then craft live streams to meet them there.
Interested in social shopping? Here are helpful related articles:
Good luck!