39

min read
In this guide, I covered the best Shopify plugins for an online store. You will learn about must have Shopify apps to upgrade your online store. I checked all these Shopify extensions to make sure the information is up-to-date and relevant in 2023.
Shopify made eCommerce accessible for everyone – almost anyone can run a web store today. Previously, if you wanted to open an online store, you needed extensive knowledge (hosting, domain, URL, DNS, etc.) as well as financial resources (buy hosting, develop a website or hire a specialist to do it, and establish an online shop).
All of this is in the past. Shopify transformed all the hassle into a simple procedure of registering and building your online store with one of the pre-built themes – the entire process takes less than an hour. Although, the service is not free – the plans start from $29.99 per month – but it is cheaper than running your own website and saves you a lot of time and effort, and you can try the platform for free for 14 days.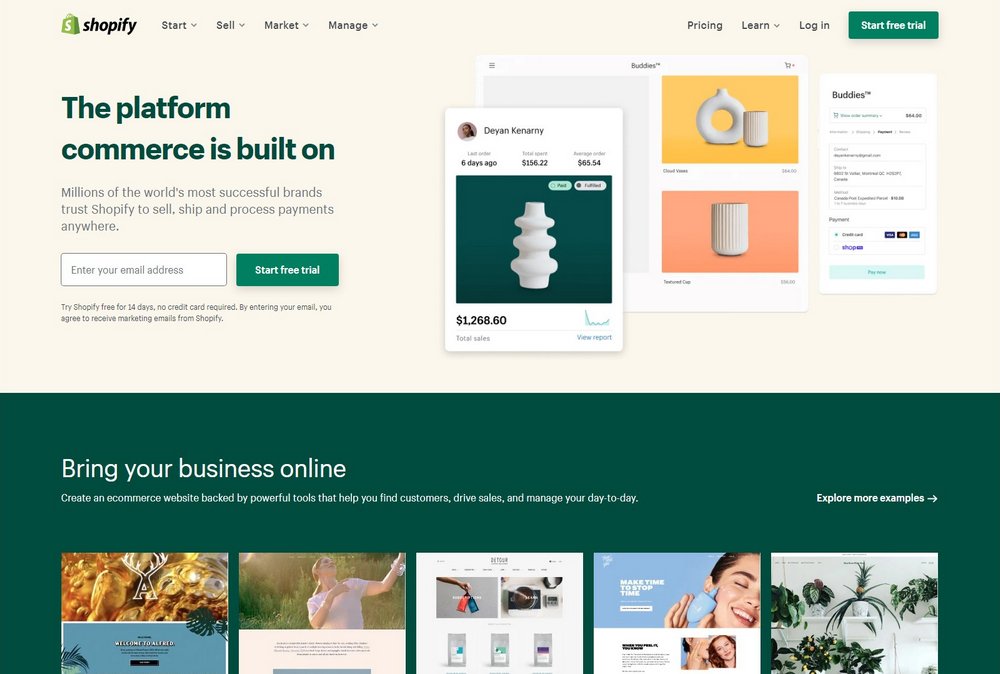 While Shopify is not the only solution available on the market, it is one of the most popular due to its affordability, simplicity of use (which requires minimal configuration), available features, security, and it is mobile-friendly (mobile commerce is on the rise). One advantage is related to the service's popularity: the platform has a plethora of extensions (also called Shopify apps), and new Shopify plugins appear every day.
Let's take a look at the must have Shopify apps and why you should use them.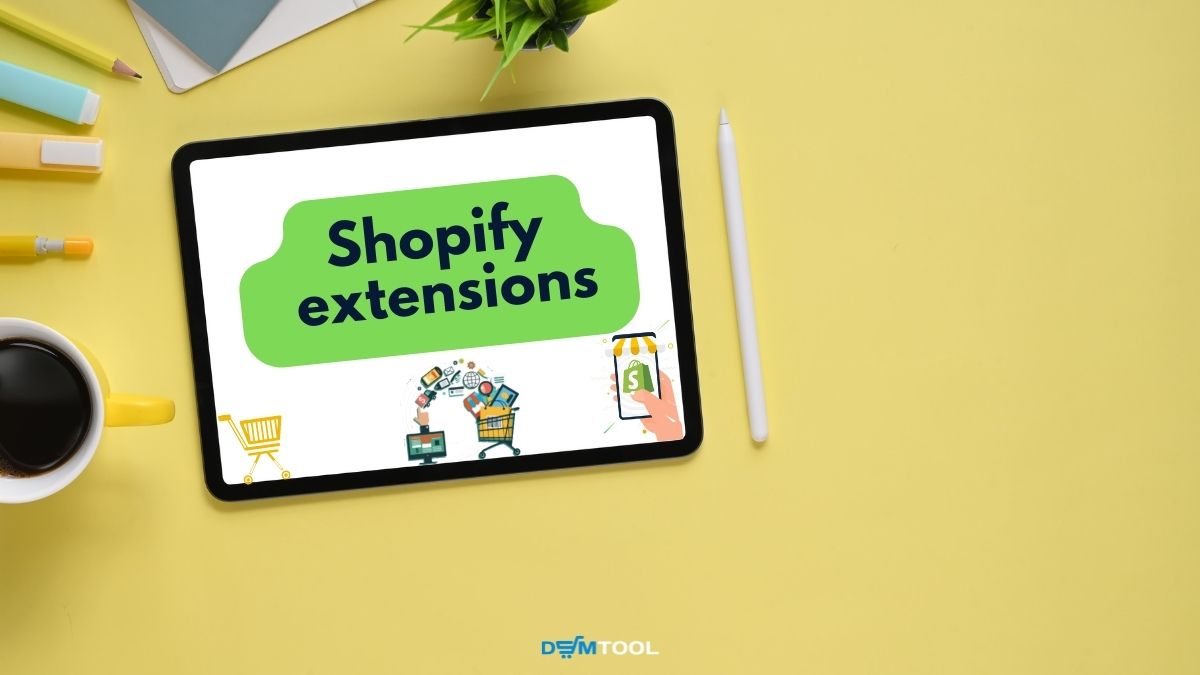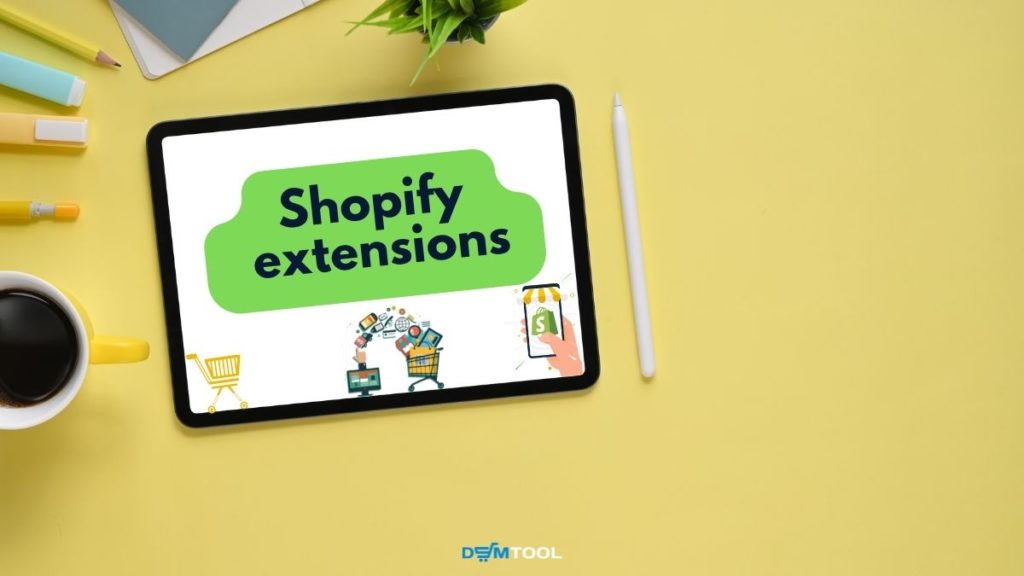 Top 30 Shopify Plugins in 2023
What are Shopify extensions or Shopify plugins? You can think of them as small "apps" that enable additional functions and features for your store. Shopify apps can either improve existing features or add new ones. Using Shopify apps will help improve your ranking on search engines (SEO), enable successful marketing campaigns, boost customer engagement through loyalty and affiliate programs, increase conversion rate, reduce abandoned baskets and improve customer experience in general.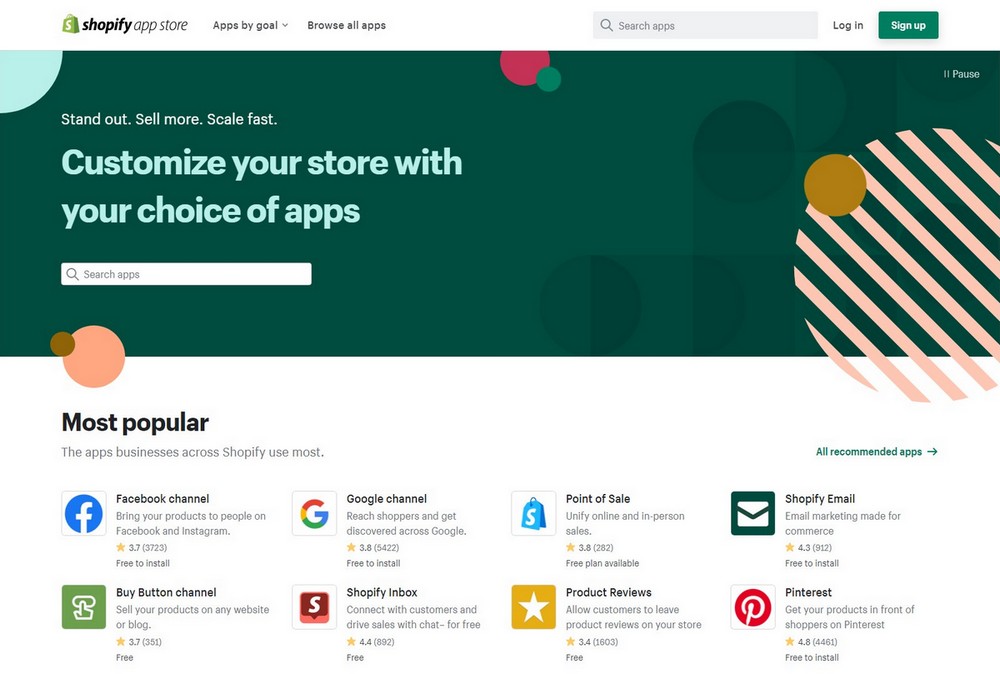 Currently, there are over 7000 Shopify extensions available on the Shopify apps store. Over 4000 of them are offering a free plan. Overall, Shopify classifies them by the following categories:
Find products to sell – Dropshipping, print on demand, migrate your own products.
Bring in customers – Run ads, be easy to find (SEO apps), reach out via email or text.
Deliver the goods – Inventory and fulfillment, better Shopify shipping apps, local delivery.
Sell more stuff – Offer discounts, show reviews, sell on different sales channels.
Customize your store – Build custom pages, add video, optimize images.
Scale the business – Manage finances, measure success, optimize your operations.
It should be noted that though many Shopify apps state to offer a free plan, the more advanced and useful features are available on paid plans only.
In any case, there are many Shopify extensions, but you need to know that not all of them are good (especially the free ones): some are too difficult to install and configure properly, others will significantly slow down your store loading speed, and some are just not as good as other options. That is why I put together this list – all of these Shopify plugins have been tested by thousands of users, they provide significant improvements or additional features, and they are either free or have a high value-to-functionality ratio.
So, let's get started and check the top 30 Shopify apps for online shops!
Best Shopify Plugins for SEO Optimization
1. Plug In SEO
Optimize SEO. Fix Broken Links. Add JSON-LD Schema & Alt text.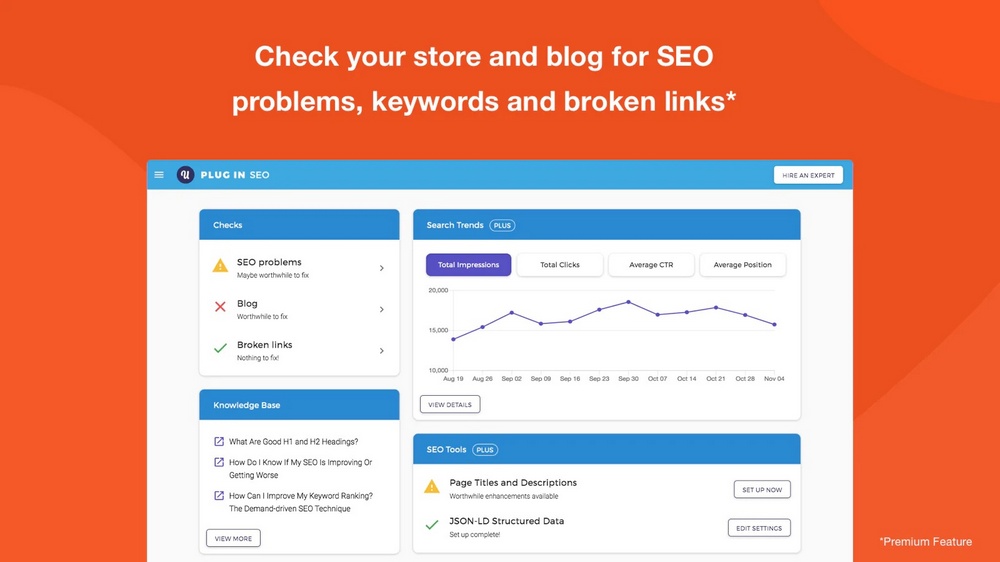 Category: Marketing
Rating: 4.7 from 2548 reviews
Pricing: Free | $29.99/month | $39.99/month. 14-day free trial.
You might have the best online shop in the world, but what good is it if no one knows about it? What I mean is how often do you scroll past the first page of google results? Past the second? Most users don't. So it is crucial to rank as high in the search results as possible or people won't see your products. This is where Plug In SEO comes in – this Shopify SEO plugin optimizes your content so it ranks in the relevant search results. It reviews headlines, meta titles and meta descriptions, keywords, image alt tags, and fixes broken links. Plug In SEO is one of the must have Shopify apps for any web store.
On the free plan, you have access to such features as unlimited SEO & speed problem checks, instructions for fixing SEO-related issues your store might have, broken links & 404-page checker, and automatic email alerts. Pro features include automatic SEO improvements, SEO reports, and homepage SEO audit.
2. Booster SEO & Image Optimizer Plugin
Put your SEO, alt text & more on autopilot.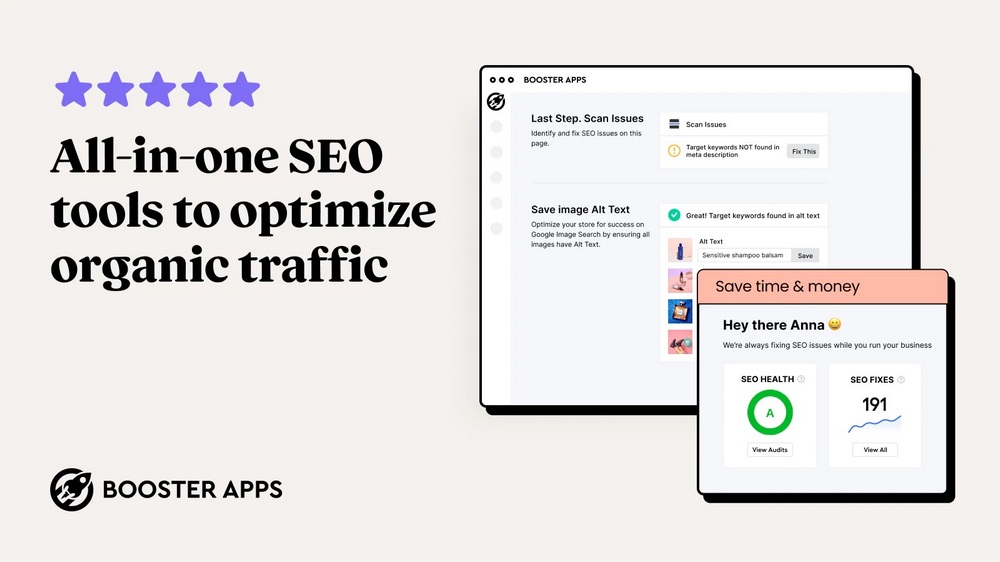 Category: Store design | Marketing
Rating: 4.8 from 3249 reviews
Pricing: Free | $34/month | $64/month
Here is another solution to help you with SEO – Booster SEO & Image Optimizer is in the market since 2016 and those guys know what they are doing. This solution helps Shopify stores improve their SEO rankings to increase traffic and sales:
Boost image search traffic with optimized image ALT tags.
Ensure meta tags are relevant and optimized to rank and convert.
Weekly SEO Health Reports.
Monitor and automatically redirect broken links (404 not found).
Use the AutoPilot feature to fix SEO issues based on customizable rules.
Reduce the file size of images with an image compression engine that decreases page load times to improve page rankings.
URL Keyword Optimization tool.
Automatically build, maintain, and submit sitemap to Google to ensure every page is indexed and crawled by Google.
The free plan includes alt-text optimization, unlimited image sync quota, and new images checked once per week. Paid plans open access to meta tag optimization, auto pilot SEO fixes, fix broken links, image compression, and URL keyword optimization.
3. Alt Text Shopify Plugin
SEO Image ALT TAGS.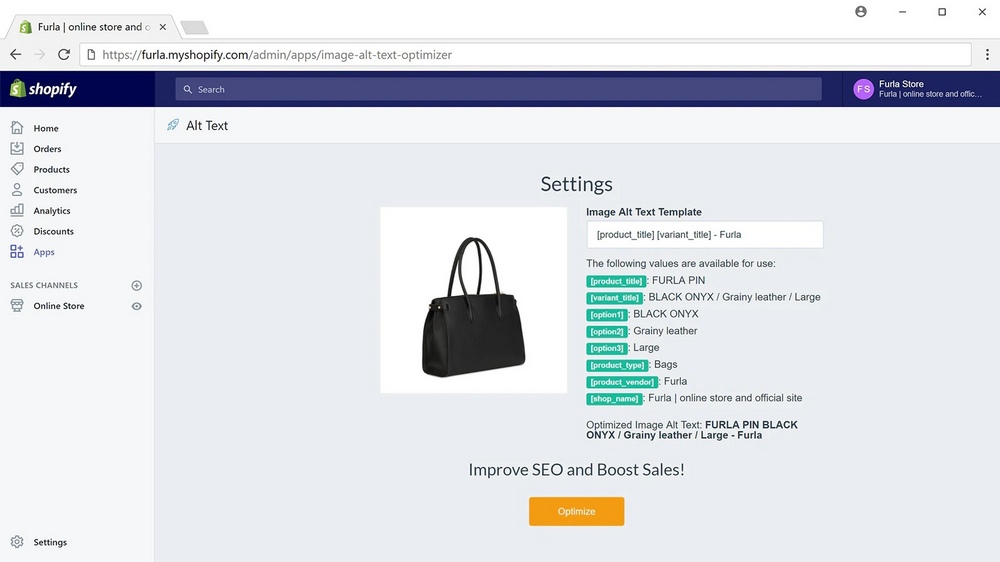 Category: Marketing | Customer service
Rating: 4.7 from 158 reviews
Pricing: $1.99/month
Alt Text is a small Shopify plugin that does only one thing – adds alt tags to your images. Yes, both Plug in SEO and Booster SEO have the same function and many more, but what if you don't need all those features? No need to pay extra for something you don't use. If you do all the SEO optimizations by yourself but have a lot of images that will take too much time to optimize manually, then Alt Text is your solution.
This Shopify SEO plugin costs only $1.99 and can be indispensable if you need to optimize hundreds or thousands of images.
Top Shopify Apps for Marketing
4. Referral Candy
Reach new customers with a referral marketing program.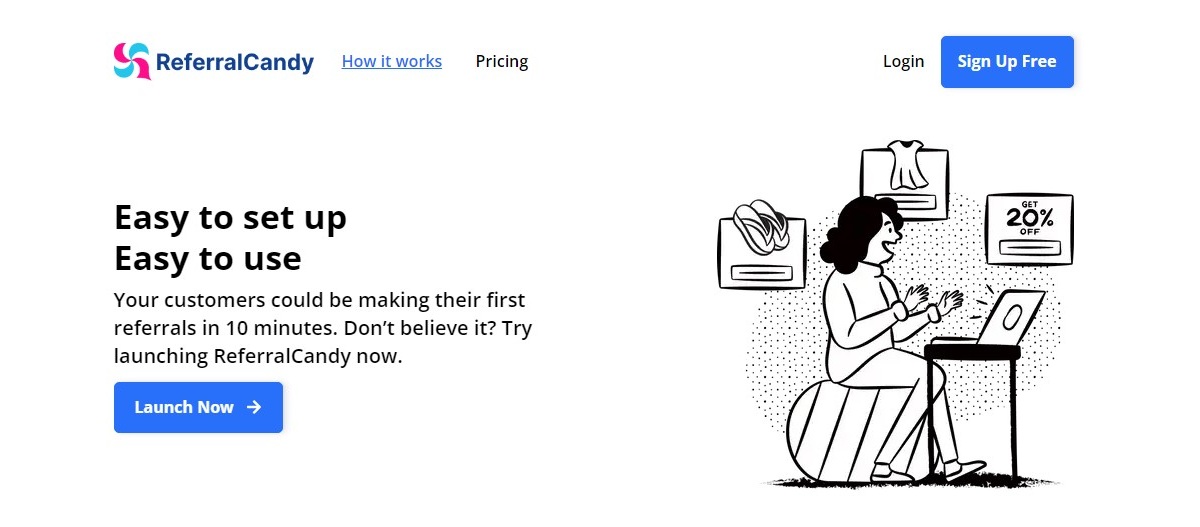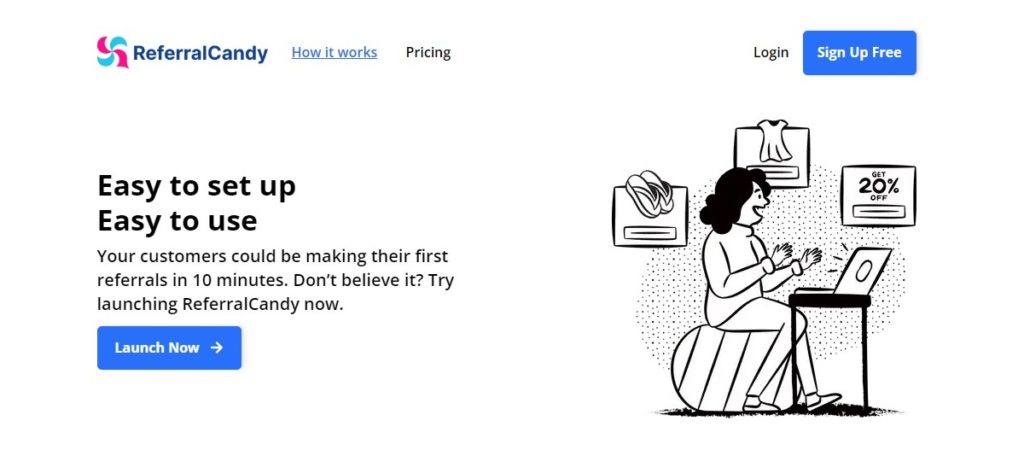 Category: Marketing | Conversion | Customer Service
Rating: 4.9 from 1788 reviews
Pricing: $49/month + up to 5% commission | $299/month + 1.5% commission | Enterprise. 30-day free trial.
Happy customers might boost your sales and brand awareness just like ad campaigns… but, most of the time, people forget to leave reviews or don't care enough to bother. Instead of losing a potential referral, you can automate your referral programs using a plugin like Referral Candy. This Shopify extension enables sellers to reach new customers, grow their brand through word-of-mouth, and build customer loyalty through a refer-a-friend program.
The plugin shows popups and sends emails to your customers, engaging them to refer a friend. It allows you to customize reward options, display live chat support, and track your referrals to monitor additional sales. The plugin also Identifies and reviews customers with suspicious transactions and notifies you when referral codes are leaked on coupon sites.
You might want to skip it or use a free alternative if you are low on budget, but you should definitely utilize Referral Candy once your eCommerce business gains momentum.
5. Smile: Loyalty & Rewards
Loyalty points, rewards, & referrals to retain your customers.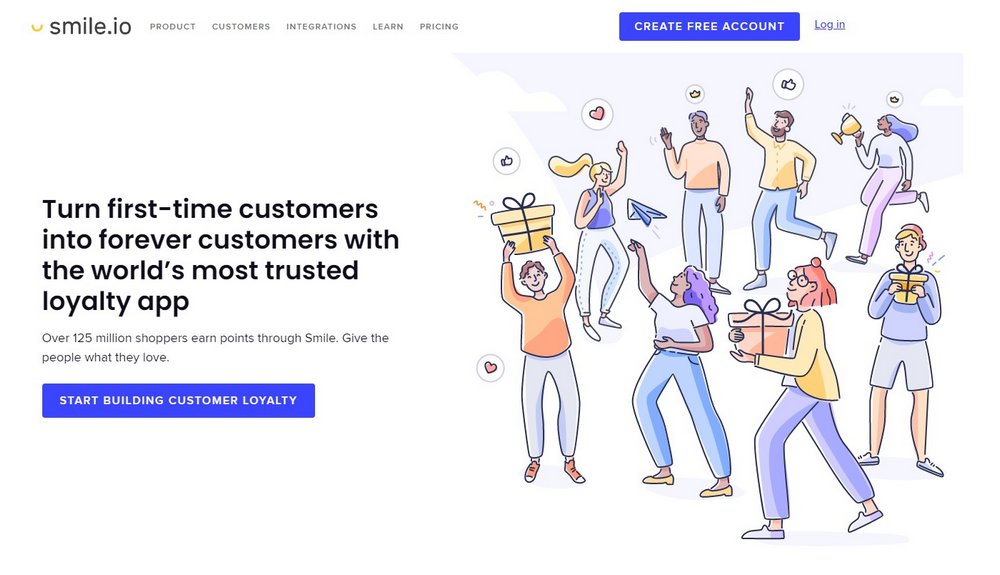 Category: Store design | Conversion | Customer service
Rating: 4.8 from 4631 reviews
Pricing: Free | $49/month | $199/month | $599/month
Referral Candy is really good but pricey, and I don't like that the service charges up to a 5% commission fee for successful referrals on top of the monthly cost. Smile does a similar job, the price is the same for the basic package and it doesn't charge extra fees, plus the Free plan available.
The service engages customers in three different ways:
Loyalty points – shoppers earn points throughout the customer journey, like product reviews, sharing and following on social networks, and referring a friend.
VIP membership – allows you to create tiers that reward your most loyal customers with better rewards and exclusive perks.
Referral program – existing customers can earn rewards for each friend they refer. Shoppers who order through a friend's referral receive a reward, and you gain new customers.
The free package allows up to 200 monthly orders and includes the points program, referral program, basic branding, default reward emails, and analytics overview. Paid plans add advanced branding, customized reward emails, advanced analytics, a VIP program, and unlimited orders.
6. Privy ‑ Pop-Ups, Email, & SMS
Email Marketing, SMS, Pop Ups, Cross Sell, Banners & Bars.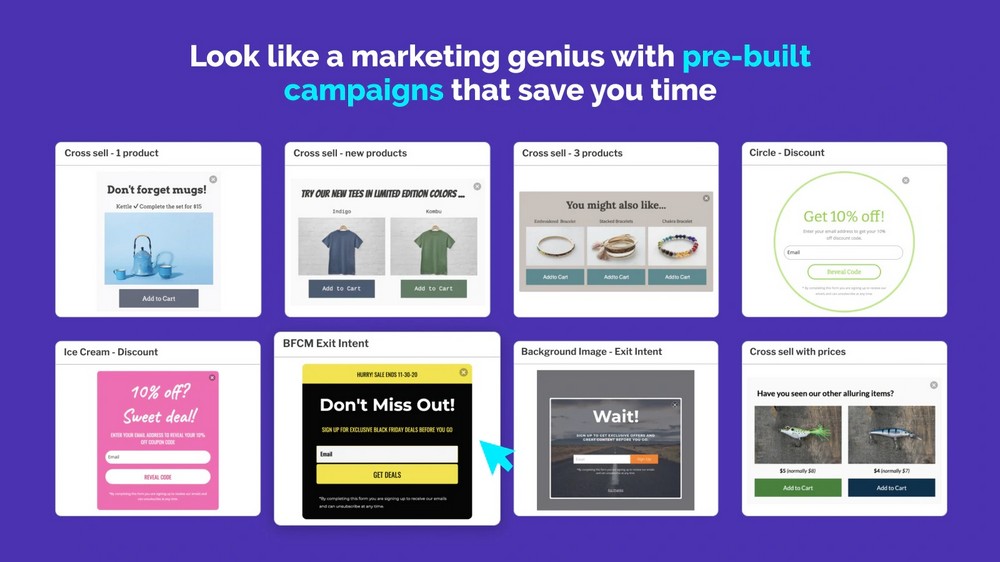 Category: Store Design | Marketing | Conversion
Rating: 4.6 from 24789 reviews
Pricing: Free | $15/month | $45/month | $70/month. 15-day free trial.
A constantly maintained email list is essential for any online business – it helps increase your sales by targeted email campaigns and decreases a cart abandonment by sending reminders and special offers. Growing an email list is not an easy task, especially if you don't have any know-how, but there are plenty of solutions available that don't require much effort. Privy is one of the best email marketing solutions for beginners and small businesses, and it has a free plan.
Privy is among the most used Shopify apps by medium-sized businesses and above. It offers a wide selection of tools with more advanced available on higher plans. Here are the main features:
Customizable, mobile-friendly displays including pop-ups, spin-to-win wheel, banners, flyouts, announcement bars, & embedded forms.
Single-use & bulk coupon code integration. Surface coupon codes in popups & autoresponders.
Target campaigns based on exit intent, cart abandonment, cart value & website behavior.
Set up a free shipping bar to boost average order value & cart conversion rates.
Send autoresponders & reminder messages to turn signups into sales.
Run cross-sell modals with add-to-cart buttons.
Automate email marketing with newsletters, abandoned carts, & purchase follow-up, and customer win-back emails.
Sync contacts to 50+ email marketing services like Mailchimp, Klaviyo, Bronto, Conversio & more.
The free plan allows up to 100 email contacts, unlimited list growth popups, sync with email service providers, and Shopify coupons. Higher plans give access to unlimited email sends, advanced email targeting & automation, SMS marketing and automation, and higher limits.
7. Klaviyo: Email Marketing & SMS
Email, SMS, and more – a unified customer platform.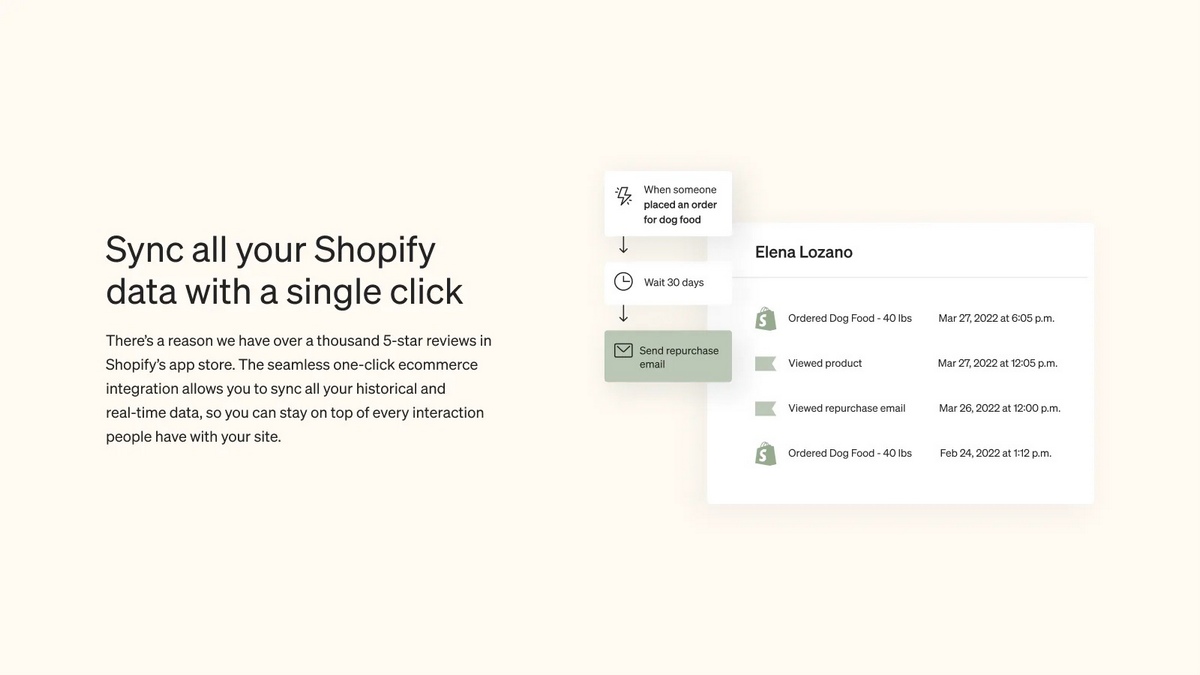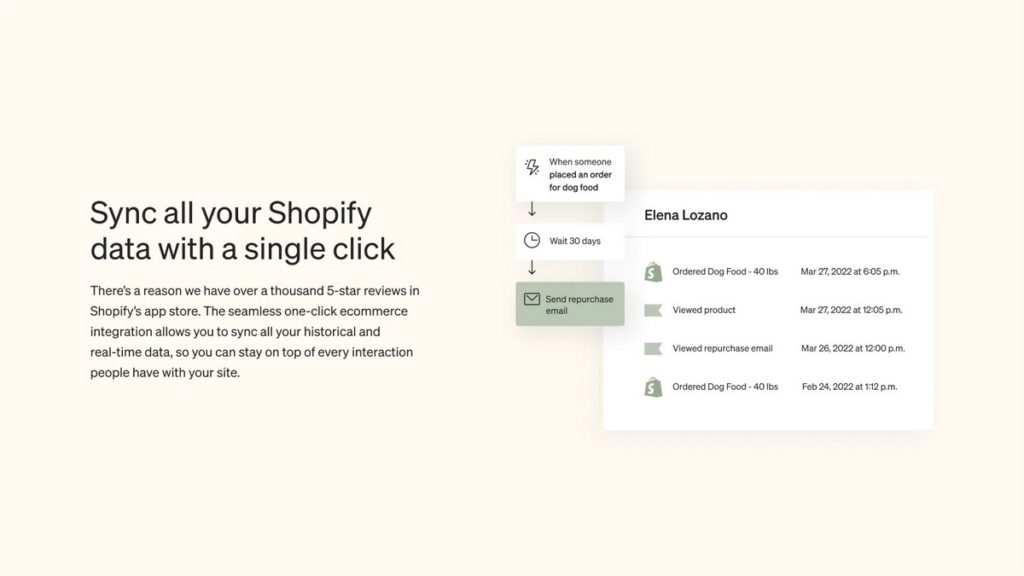 Category: Marketing | Conversion
Rating: 4.2 from 1579 reviews
Pricing: Free | $5/month for SMS package | $20/month for email package
Klaviyo is among the best Shopify apps for email campaigns. It is a unified email & marketing solution that provides your online business direct ownership of your customers' data and interactions, allowing you to convert transactions with consumers into profitable long-term relationships by optimizing and automating your marketing efforts. Here is what they offer:
Sync all your Shopify data with a single click – allows you to sync all your historical and real-time data.
Automations – customizable built-in automations like welcome emails, happy birthday, or abandon cart.
Segmentation – increase sales with powerful personalization and ultra-relevant content.
Reporting – pre-built reports to help you analyze the data you collect.
Benchmarks – see how you are compared to businesses of your size and scope, and to your industry, in general.
The free plan allows up to 250 email and up to 50 SMS contacts and gives access to campaigns + automated flows, forms & push notifications, segmentation & personalization, predictive analytics & A/B testing. Paid packages increase limits and allow customizable reports and attribution, a library of multi-channel automated flows, and SMS opt-in forms.
8. Vitals: All‑in‑One Marketing Shopify Plugin
Product Reviews, Upsells, Visitor Replays, Currency Converter.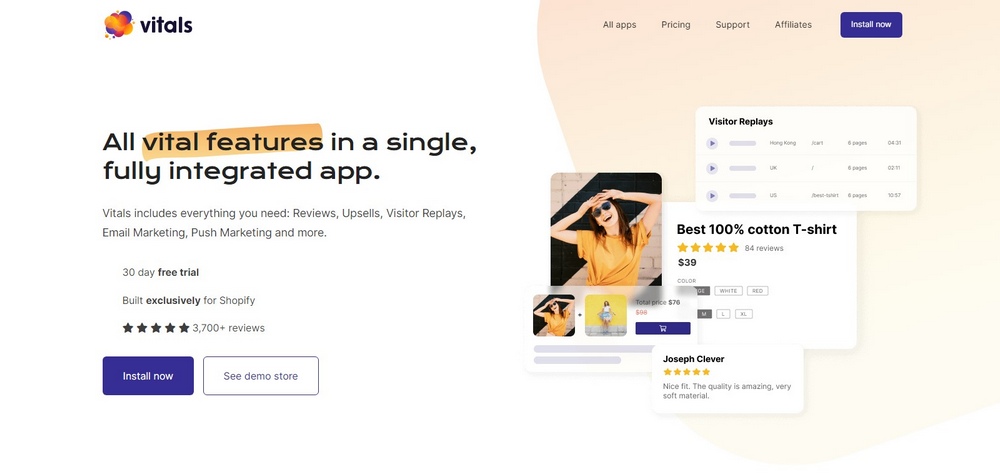 Category: Store design | Marketing | Conversion
Rating: 5.0 from 3917 reviews
Pricing: Free | 9.99/month. 30-day free trial.
Vitals: All‑in‑One Marketing is, well, an all-in-one marketing solution that combines 40+ Shopify apps into a powerful suite of tools for boosting everything sales. I won't describe all the features it has, here is only a few of them:
Product Reviews – collect, import and display reviews with photos and boost trust and conversion rates with social proof.
Visitor Replays – watch real recordings of your visitors on your Shopify store, to make informed decisions that improve your conversion rate.
Upsell Builder & Pre-orders – product bundles, quantity discounts, pre-orders.
Recently Viewed & Related Products – display on product pages and in the cart the products your visitors have recently viewed. Recommend products based on previous purchases or different algorithms.
Pop-ups – get more leads and prevent cart abandonment by displaying automatic and exit-intent customizable pop-ups.
This solution might replace most of the features offered by other Shopify extensions on the list. There is only one package available at $29.99 per month, but you might try it for free for 30 days.
Best Shopify Plugins for Advertising
Here are the best Shopify plugins that can help with your advertising efforts.
9. Google Channel + Facebook Channel
Reach shoppers and get discovered across Google | Bring your products to people on Facebook and Instagram.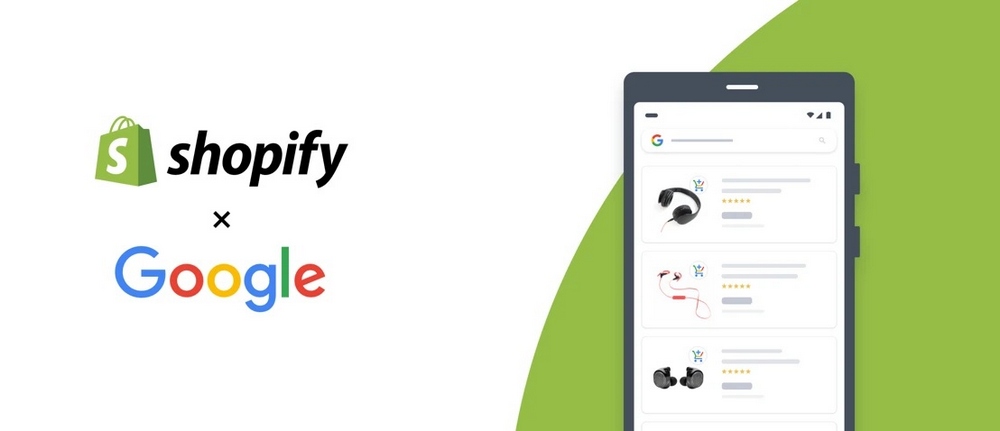 Category: Marketing
Rating: 3.7 from 5436 reviews for Google Channel | 3.7 from 3729 reviews for Facebook Channel
Pricing: Free
Google Channel and Facebook Channel are free Shopify extensions that allow you to increase sales and reach new audiences by promoting your eCommerce products on Google (Google Channel), Facebook and Instagram (Facebook Channel).
For Google Channel, if you're running a Smart Shopping campaign, your products can appear on Google Search, the Shopping tab, Gmail, Youtube, and the Google Display Network. If you're selling in the U.S., then free listings can appear in search results across Google. If you're selling outside the U.S., free listings will appear on the Shopping tab.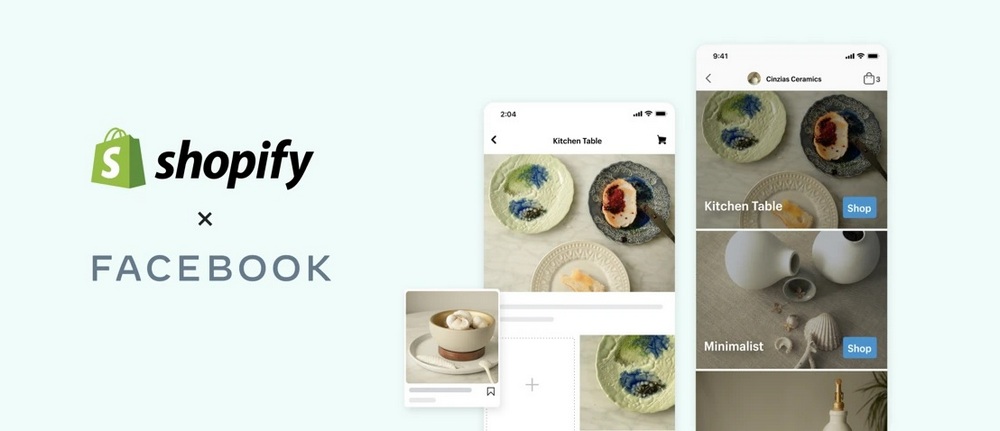 Facebook Channel, gives shoppers a new online shopping experience with a custom storefront that will showcase your shop's story. You can create a single shop for both Facebook and Instagram to sell your product and collections, and seamlessly manage your orders in Shopify. Your followers can automatically check out via your website or directly on the app (the US only).
These Shopify apps are completely free, but you have to pay for actual ads. The bad thing is that according to reviews on the Shopify apps store, Shopify doesn't do much in terms of supporting these plugins and you have to deal with issues by yourself.
10. Easy Facebook & Instagram Ads
Automated Facebook, Instagram and Google Ads + Expert Support.

Category: Store design | Marketing | Conversion
Rating: 4.5 from 3464 reviews
Pricing: $29.99/month | $44.99/month | 89.99/month
For those who are not satisfied with free Google Channel and Facebook Channel Shopify extensions, there are paid alternatives that increase sales by running high-performing ads. Easy Facebook & Instagram Ads is one of the most popular solutions that can advertise your products on Facebook, Instagram, and Google through a single platform.
The service is available in three paid packages with automated campaign creation, Facebook remarketing campaigns, and personalized ad visuals & texts in the cheapest option. Higher plans add Facebook reach + remarketing campaigns, video ads, and Google reach + remarketing.
11. AdRoll Marketing & Advertising Plugin
Ads on Google, Facebook, Instagram & TikTok + Unlimited Email.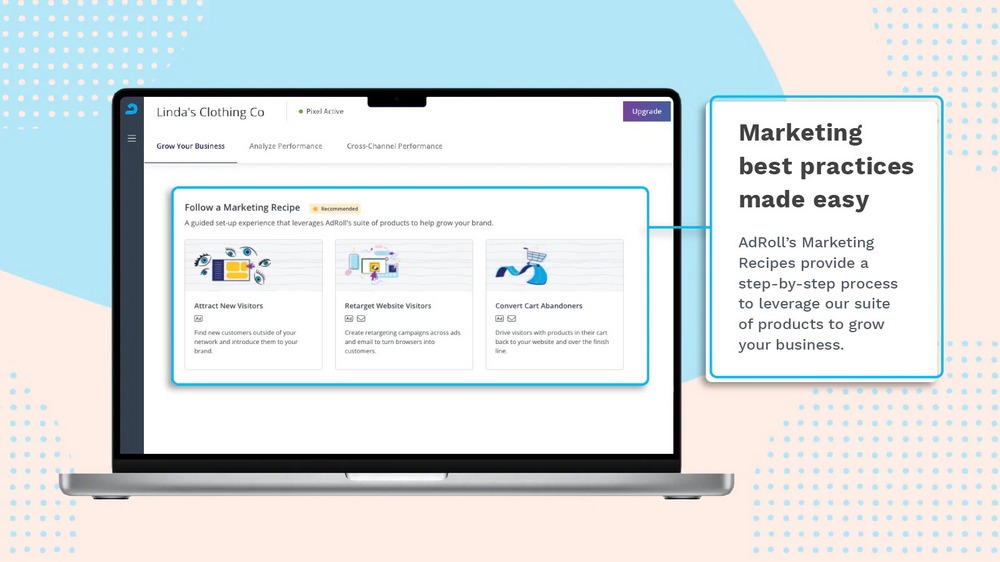 Category: Marketing | Conversion
Rating: 4.3 from 380 reviews
Pricing: Free. Advertising cost is based on your budget. | $40/month. 30-day free trial.
AdRoll Marketing & Advertising is another all-in-one advertising platform that combines display ads, social media ads, and email marketing. What makes AdRoll attractive is that you get all the features packaged in one paid plan that includes different social media platforms like Facebook, Instagram, TikTok, and Pinterest ads + email campaigns, and you don't have to spend a fortune.
The free plan allows basic retargeting & brand awareness ads, contextual & demographic and behavior targeting, visitor Insights, and campaign reporting. The paid package gives access to social ads (FB, IG, TikTok, Pinterest) and email marketing.
Best Shopify Extensions for Dropshipping
We have already reviewed free dropshipping tools that can help you grow on different eCommerce platforms. These top plugins for Shopify complete this list and add value to your online store:
12. AutoDS All‑In‑One Dropshipping
Save time finding & importing products and fulfilling orders from 99+ global dropshipping suppliers.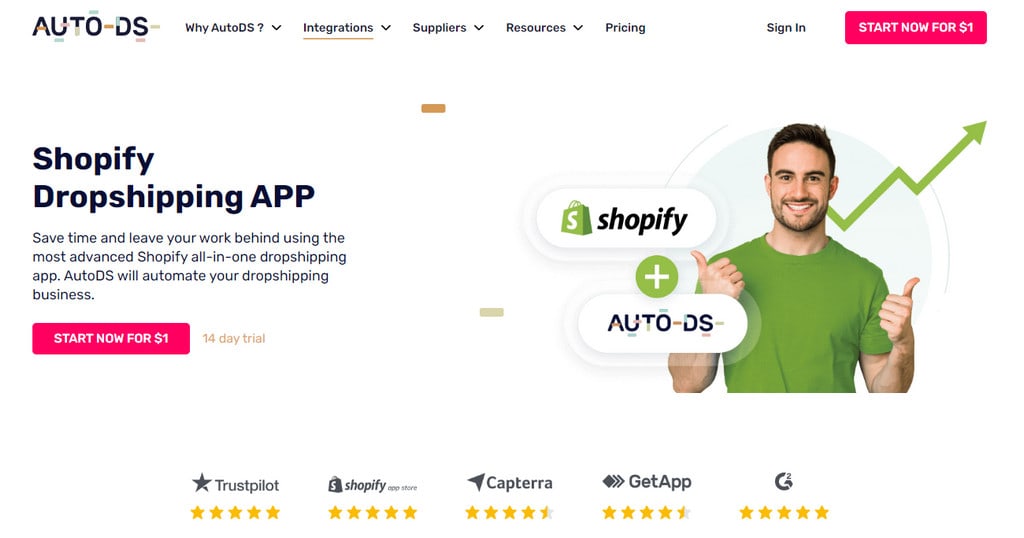 Category: Dropshipping, Finding Suppliers
Rating: 4.8 from 3404 reviews
Pricing: $26.90/month | $36.90/month | $66.90/month. 14-day free trial.
AutoDS is an all-in-one dropshipping automation solution that seamlessly integrates with Shopify. With it, you save time and enhance your business by automating product research, instant product importing, price & stock monitoring, order fulfillment, and other automation perks.
AutoDS also provides access to winning products handpicked by their team, vetted suppliers with fast shipping, branding features, and an auto ordering system. Here are some of the best features you get:
AutoDS Marketplace – discover and import trending products in a few clicks.
25+ suppliers – AutoDS supports over 25 reliable suppliers you can work with.
Private Suppliers – Source premium dropshipping products with custom branding and fast shipping.
Product Optimization – optimize images, prices, titles, and descriptions to stand out.
Price & Stock Monitoring – AutoDS scans your products almost real-time and updates prices and stock when necessary.
Auto Order – Automatically fulfill dropshipping orders, even when away from your computer.
The plans start from $19.90 monthly if you subscribe annually and pack all the necessary automation features. Higher plans offer more advanced features and additional perks like smart pricing rules, advanced bulk edits, and more.
13. DSers‑AliExpress Dropshipping Extension
Place 100s of orders to AliExpress in seconds & Find suppliers.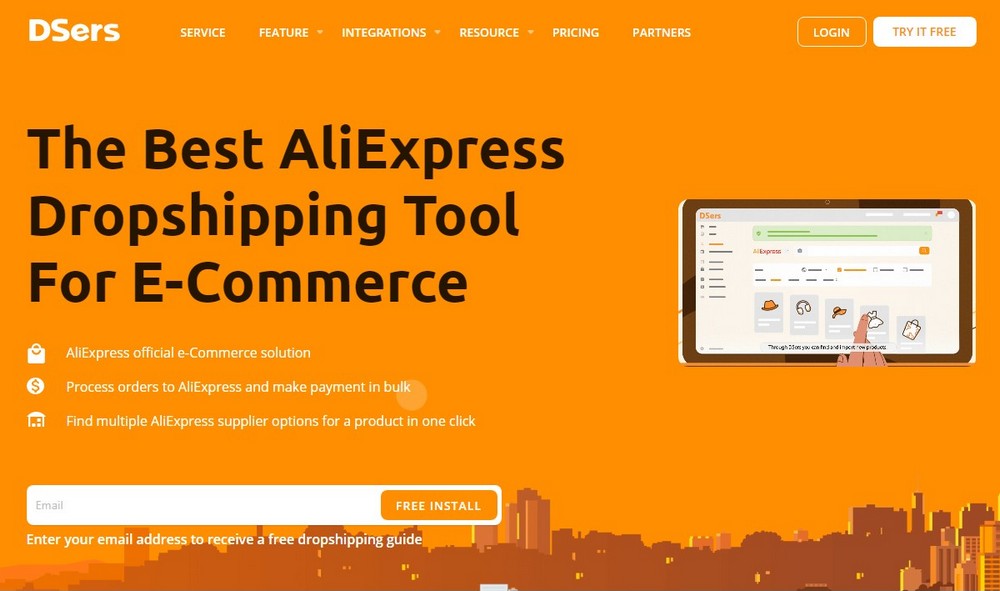 Category: Sourcing and selling products
Rating: 4.9 from 7693 reviews
Pricing: Free | $19.90/month | $49.90/month | $499/month. 14-day free trial.
I was going to put Oberlo Shopify app here, but it was delisted on the 12 of May 2022, and it is unlikely that Oberlo would become available again soon. Shopify suggested using the DSers extension that has the same features.
DSers is AliExpress dropshipping software for placing orders, managing inventory, and tracking orders. Some of its main features include:
Unified order management – from checking product stocks to checking delivery updates – you can manage your orders on Shopify in one place.
One-click publishing – importing and publishing desired products from a CSV file or AliExpress store in a click.
Automated order placement – the service picks data of Shopify sales automatically and places orders on AliExpress.
Product grouping and pricing models – DSers enables you to create cost or product groups, based on which you can assign different pricing rules.
Notifications support – improve user experience by sending delivery notifications.
The free plan allows bulk orders, basic mapping, managing three stores & 3000 products, automated order and tracking status sync. Pro plans enable more stores & products, advanced & bundle mapping, and AliExpress affiliate.
14. Printful: Print on Demand
Print on-demand dropshipping & warehousing service.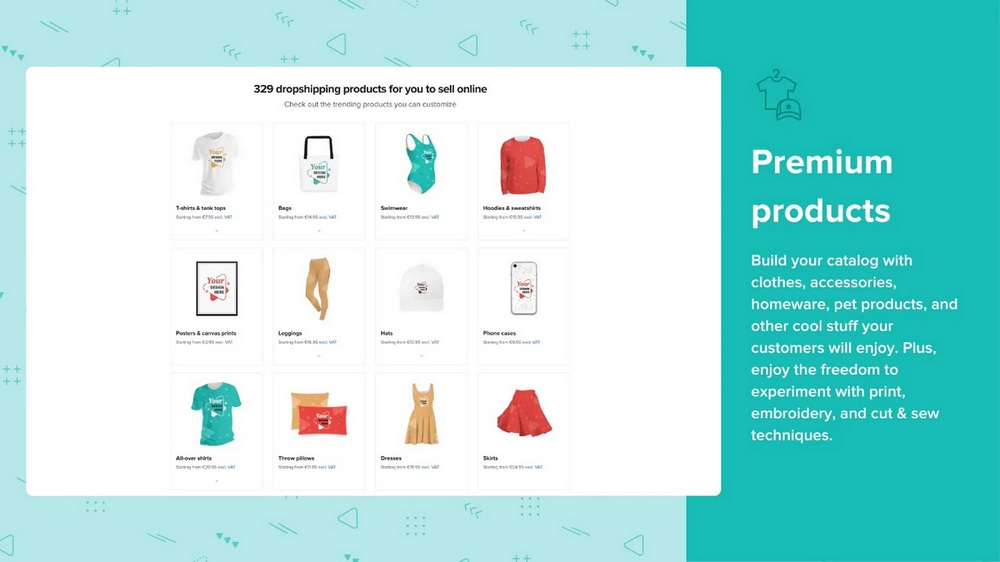 Category: Sourcing and selling products
Rating: 4.5 from 3810 reviews
Pricing: Free | $9/month | $49/month
Printful is one of the most popular on-demand printing and fulfillment companies that helps people turn their ideas into brands and products.
Print on demand is quite a popular direction in dropshipping – it allows selling both unique products with your own designs and brand name, or by customer's personalized request.
The service offers over 300 different print on demand products such as t-shirts & tank tops, hoodies & sweatshirts, bags, hats, jewelry, phone cases, wall art, mugs, posters keychains, and many more. Add the fact that Printful has fulfillment centers all over the world and you get one of the best suppliers with top-quality products and fast shipping.
You can use Printful services for free, but pro packages give you access to advanced tools and premium images that will help make better designs.
15. AfterShip Returns Center
Return Label, Store Credit, Exchange, Return Policy, Refunds.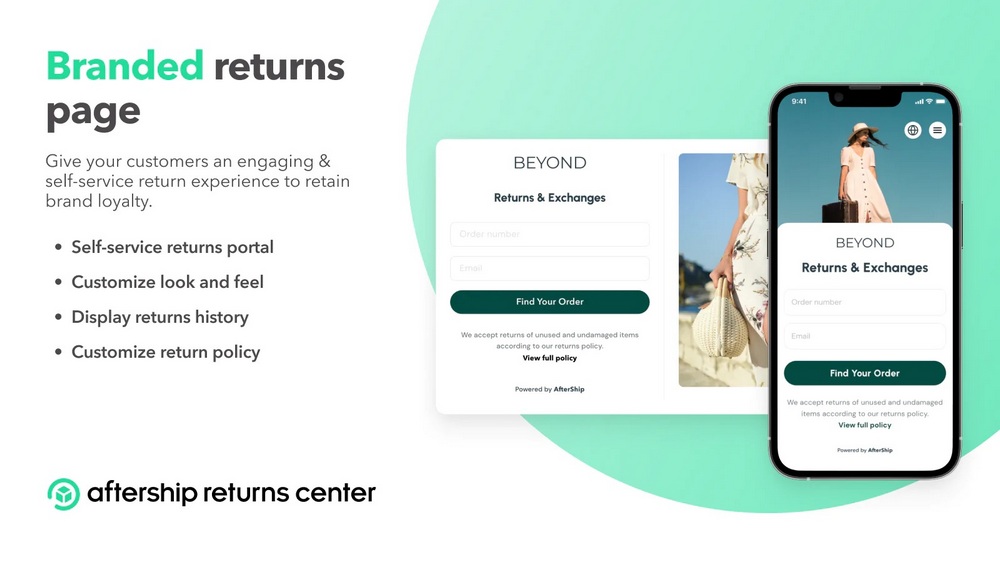 Category: Customer service | Shipping and delivery
Rating: 4.7 from 1729 reviews
Pricing: Free | $11/month | $119/month | $239/month
Return Magic was one of the best solutions available when it comes to returns, but it is closing down on the 6 of July 2022. There are a few alternatives that should do the job, but I think that AfterShip Returns Center is the most viable option, especially with the free plan available.
While online shopping has numerous advantages over brick-and-mortar shops, it is inferior when it comes to returns. Online retailers have more returns than physical stores, especially businesses that sell clothes, shoes and accessories. According to a survey by Appriss Retail for the National Retail Federation, returns rocketed to an average of 16.6% in 2021 versus 10.6% in 2020. While there is no way of preventing shoppers from returning products, businesses should consider the process as smooth as possible.
AfterShip Returns Center is flexible returns service that automates returns & exchanges, sends return updates notifications, generates return labels, and supports different return methods and resolutions. It integrates with popular carriers like UPS, USPS via Endicia, DHL, DHL Germany, DPD NL, FedEx, Australia Post, Swiss Post, Seko Logistics (Omni Parcel), Star Track, Canada Post & Correos Spain.
The free plan allows up to 3 returns per month, branded returns page, a returns management portal, and email notifications. Paid plans give access to returns analytics, advanced settings and rules, automation rules, and increased limits.
Tip
Many dropshippers start with Shopify due to its numerous advantages. But to turn your one-page online shop into a big dropshipping store, you must utilize the Best Shopify Dropshipping Apps.
Best Shopify Plugins for Store Design
16. Free Shipping Bar
Progressive shipping goals to boost sales & average cart value.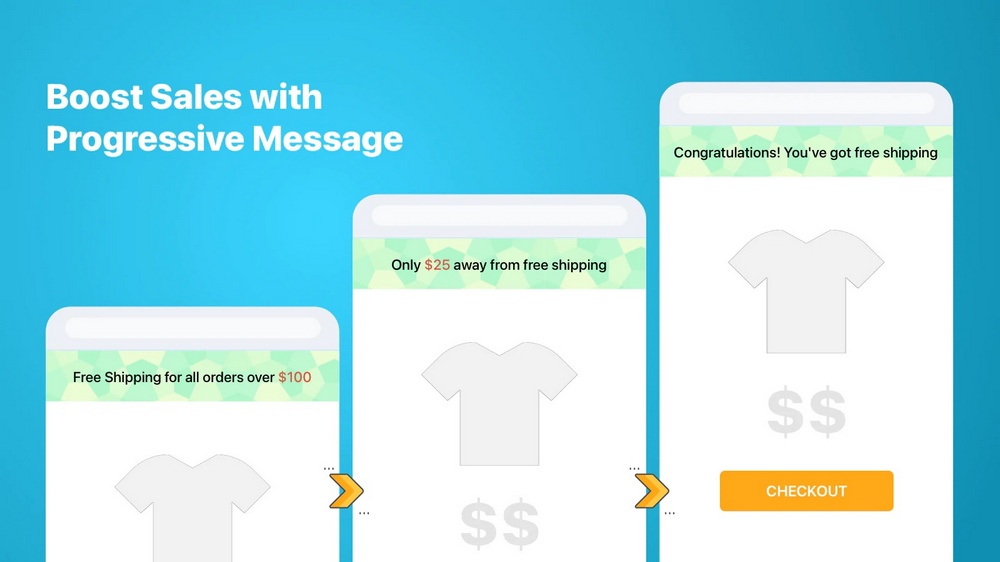 Category: Store design | Conversion
Rating: 4.9 from 10860 reviews
Pricing: Free | $9.99/month | $99/year
Shoppers love free shipping and can spend more to get free delivery. According to Statista, nine out of ten buyers said free/discounted shipping was a consideration when making a purchase. With Free Shipping Bar, you can promote your free shipping offer with progressive notifications that boost sales by encouraging shoppers to purchase more and receive free delivery.
This cool Shopify extension allows you to display your customizable bar and personalize your messages when customers add more products to their carts and how much the customer needs to qualify for free shipping. It allows you to display different free shipping offers based on the pages viewed, time, device, and location of the users, and shows metrics that allow you to determine which bar is getting you more results.
The free plan includes one fully customizable banner that can be displayed at any desired position, device & page targeting, an option to add a link to the bar, and emoji support. The Pro plan allows unlimited active bars, geo/country targeting, auto currency conversion, bar background images, and performance tracking.
17. PageFly Landing Page Builder
Full control of your landing, product, blog page layouts.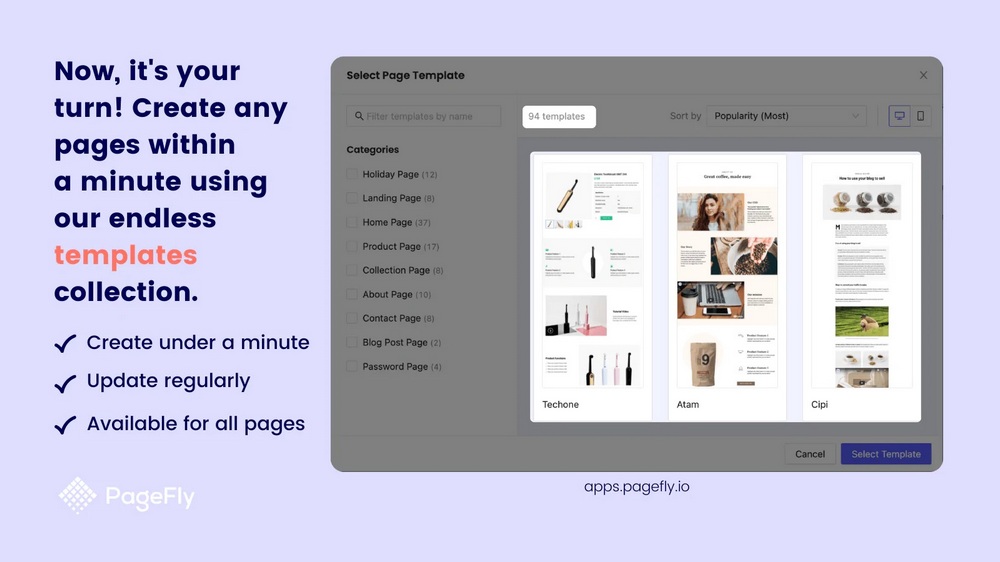 Category: Store design | Conversion | Merchandising
Rating: 4.9 from 6579 reviews
Pricing: Free | $29/month | $199/month
The first impression is very important, so your store must look attractive and user-friendly. PageFly Landing Page Builder is probably the best solution for creating outstanding landing pages. Actually, not only landing pages but also "Coming soon" pages, Product pages, Pricing pages, Collection pages, About us pages, Contact us pages, FAQ pages, and Blog pages. The main idea of PageFly is to provide a codeless page-building experience that is simple enough to get started, but powerful to turn any idea into reality.
The best part is that all the features are available on the free plan, and paid plans increase available limits.
18. Langify
Translate your shop into multiple languages.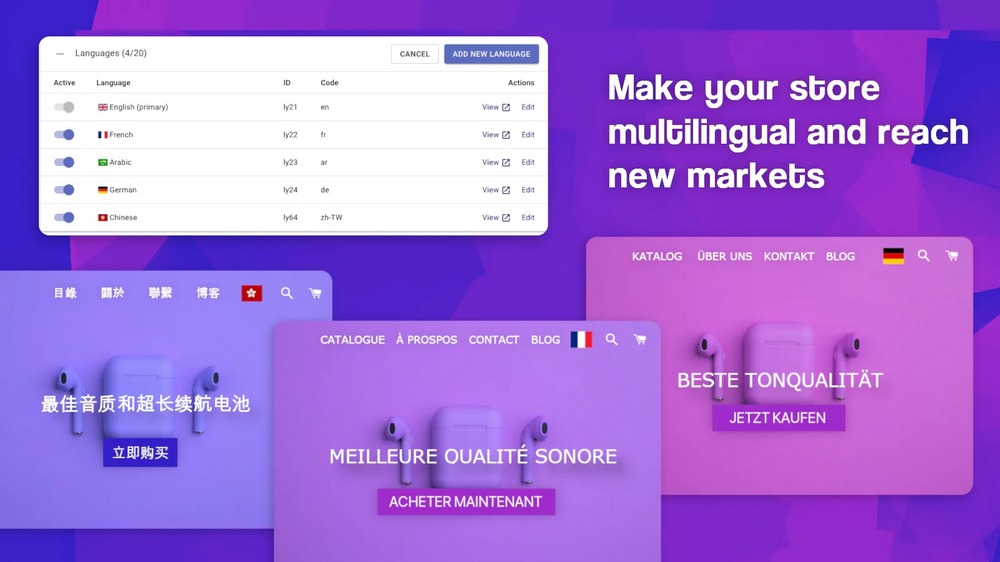 Category: Store design
Rating: 4.7 from 1356 reviews
Pricing: 17.50/month. 7-day free trial.
Langify can help you reach new customers from all around the world by adding multilingual support to your online store. As a bonus, it should increase your website traffic by making your translations available to any search engine. If you have international shipping then you simply must use this opportunity to expand your business and brand awareness.
Don't think that Langify simply translates everything like Google Translator does, no – it follows and implements the best practices of optimizing for international SEO like:
Dedicated language-specific URLs for all your pages.
Optimized hreflang and canonical tags.
Your translations will be picked up and indexed by all major platforms such as Google, Facebook, Instagram, etc.
There is only one plan available, but you have 7 days to try it for free.
19. Promo ‑ Promo Video Maker
Create professional product videos in minutes!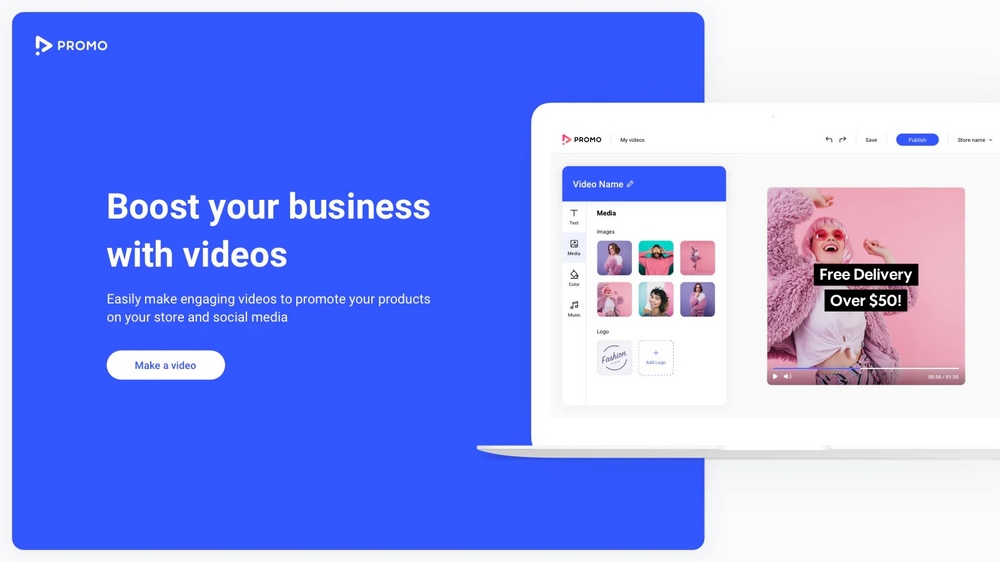 Category: Store design
Rating: 4.7 from 954 reviews
Pricing: Free
Promo video maker is a powerful tool that enables you to create professional-looking videos of your products without any skill requirements. Choose what kind of video you need and the plugin will automatically pull existing footage and images from your eCommerce store and create a video.
This Shopify plugin was developed by Promo, one of the leading video creation platforms for businesses and agencies. It is free to use.
20. Free Trust Badge
Payment trust badges for sales conversion and social proof.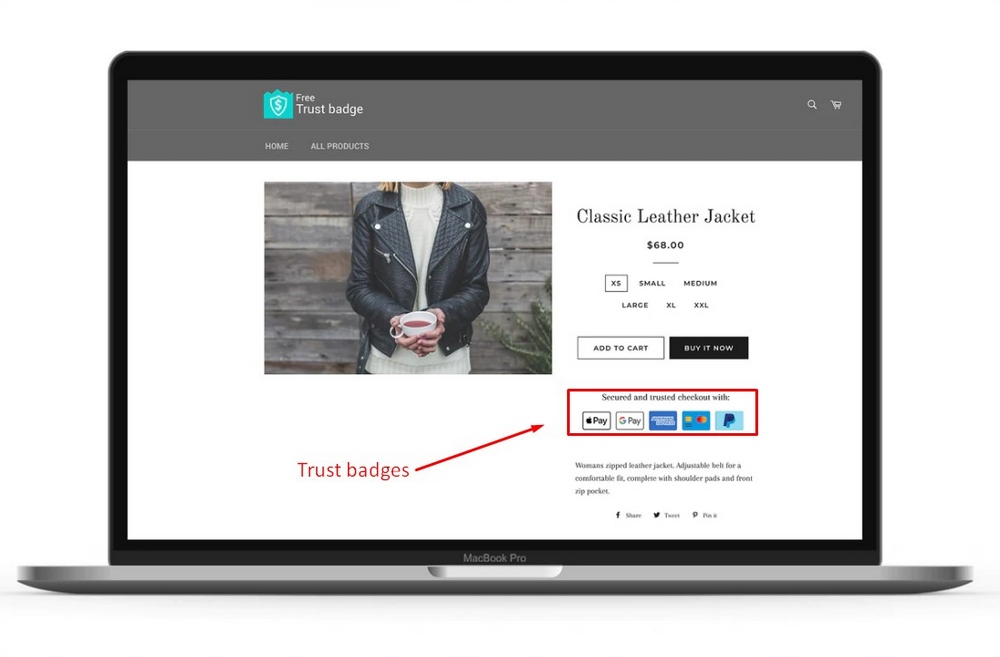 Category: Store design
Rating: 4.9 from 1482 reviews
Pricing: Free | $5.99/month | $19.99/month. 14-day free trial.
Customers' trust is essential for any business that wants to be successful. Cart abandonment is one of the main reasons companies lose sales – it shows how many customers added products to their cart but didn't complete the purchase. While there are a few reasons why customers leave, one of the causes why customers abandon shopping carts is because they don't trust the site with their credit card information. Free Trust Badge is the solution to this problem.
This Shopify extension adds сustomizable trust badges to your product and checkout pages. A trust badge is a sign that assures your visitors that the page is legitimate and that all data collected is handled by secure third-party service providers. Very simple, yet effective.
With the free package, you can choose from 145 payment badges, customize badge color, size and messaging, but limited to 250,000 page views per month. With paid plans, you gain access to premium badges, geolocation support, easy drag & drop editor, and an increased page views per month limit.
Show Customer Photos from Instagram + Photo Uploads.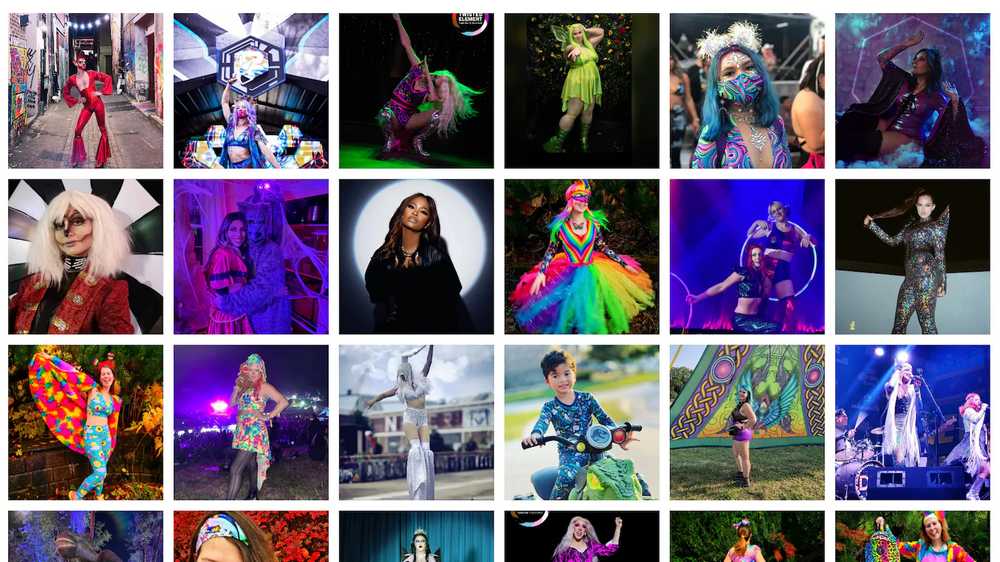 Category: Store design | Marketing | Conversion
Rating: 4.8 from 134 reviews
Pricing: $15/month | $30/month | $50/month. 14-day free trial.
Using Create Social Proof From UGC is another great way of getting social proof for your Shopify store by showcasing UGC (User-generated content) from Instagram + Photo Uploads. Social photos collects your best customer product photos from Instagram, Facebook, Twitter, and Pinterest, and builds an album of them on your online store via a customizable widget. You can choose what photos to display, customize the widget according to your store style and check analytics to see which images generate sales the most.
22. Loox Product Reviews & Photos
Beautiful Product Reviews, Photo & Video Reviews and Referrals.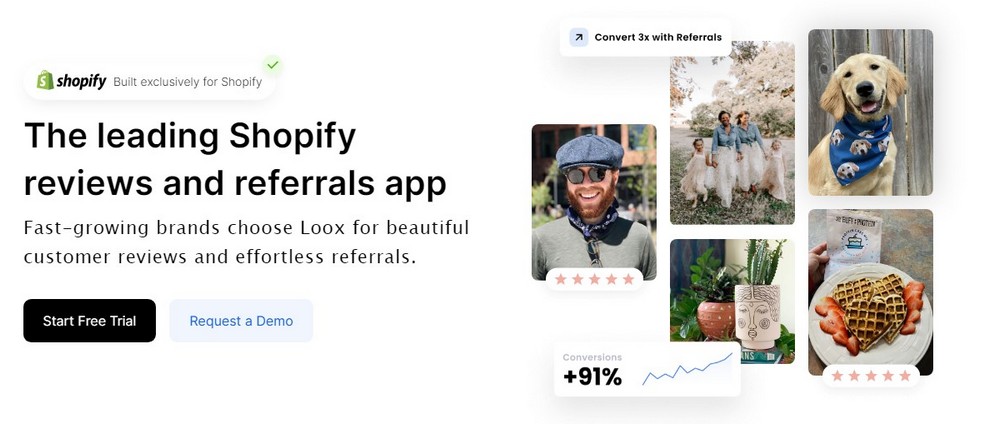 Category: Marketing | Conversion | Customer service
Rating: 4.9 from 9012 reviews
Pricing: 9.99/month | 34.99/month | 299.99/month. 14-day free trial.
Loox Product Reviews & Photos is a review plugin that allows you to showcase photo reviews from your previous customer in a beautiful way – it is like having Instagram within your shop. This Shopify extension improves both social proof and the looks of your store by automatically collecting reviews from your customers and displaying them via attractive widgets. It also enables you to share reviews on social media platforms, reply to reviews and import them from other sources.
There is no free plan available, but the plugin is worth its price. It is among the most used Shopify apps by fashion and clothing brands.
23. Ryviu: Aliexpress Reviews App
Product reviews, Amazon Reviews Importer, Etsy, Oberlo & QA.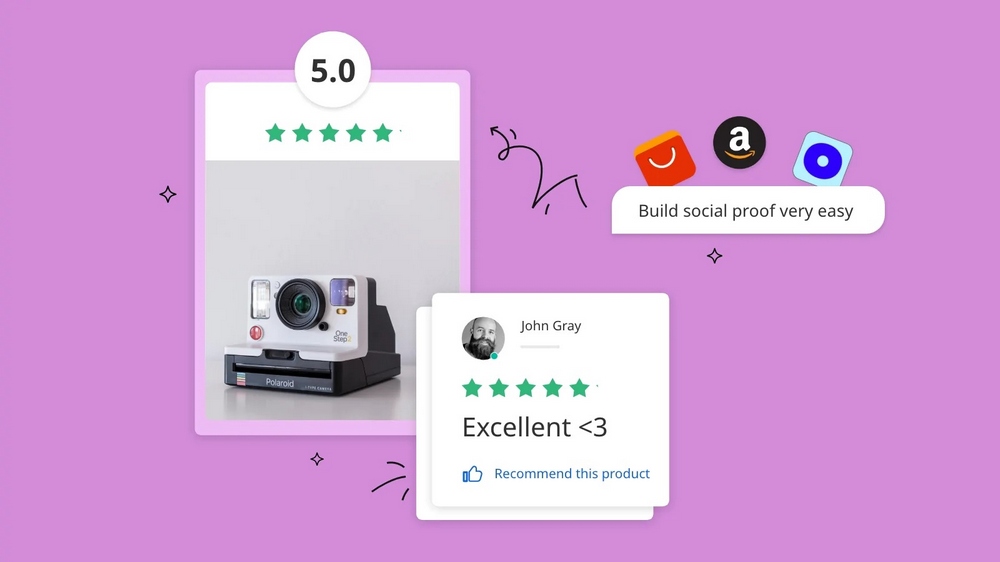 Category: Marketing | Conversion
Rating: 4.9 from 862 reviews
Pricing: Free | $6.99/month | $9.99/month | 19.99/month
Getting reviews is not an easy task, especially for newly established businesses. If you are dropshipping from Amazon, Aliexpress, Etsy, or DHgate then Ryviu might help you by importing reviews directly from these sources. Ryviu's main features are:
Collect and show product reviews.
Variety of themes for displaying reviews.
Displaying best reviews on any page.
Reviews carousel widget.
Reviews Email request.
The free plan allows up to 20 reviews for 50 different products from AliExpress. Paid plans allow more sources, Questions & Answers widget, and higher limits.
Best Shopify Apps for

Customer Experience
24. Wishlist Plus
Customizable, collaborative sales, clienteling, save for later.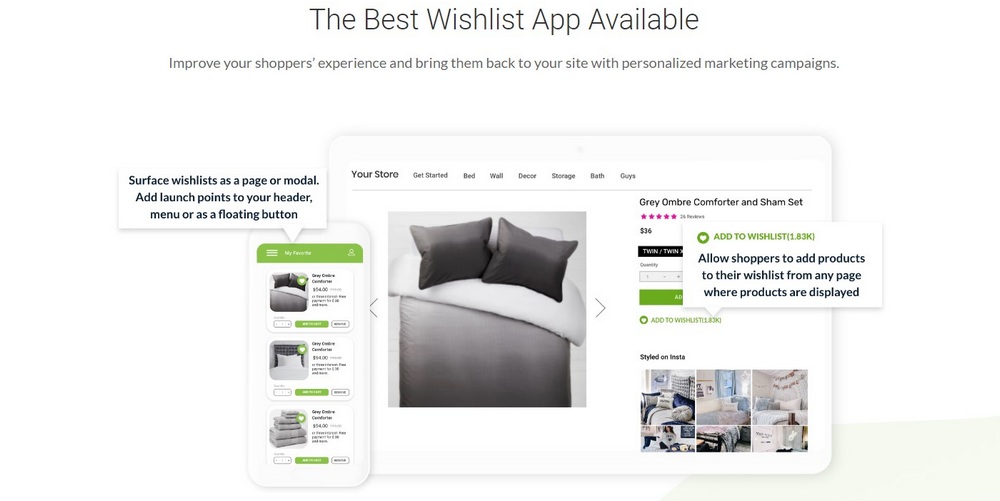 Category: Customer service
Rating: 4.9 from 1584 reviews
Pricing: Free | $14.99/month | $49.99/month | $99.99/month. 30-day free trial.
Having a wishlist feature is another great way of boosting your sales on Shopify by improving the customer experience. It not only increases sales but also allows businesses to make precisely targeted email campaigns, see products customers want and build loyalty & retention programs.
Wishlist Plus enables your customers to bookmark their favorite products and pick up where they left off when they return. Its main features are:
Automated reminders – automated reminder emails for abandoned wishlists.
Powerful email triggers – improve your marketing by sending contextual "low in stock" and "price dropped" emails.
Social re-engagement campaigns – use wishlist activity to enable Facebook and Instagram campaigns.
Grow your email list – enable pop-ups that nudge customers to save their email addresses.
Access wishlist from any device – sync wishlist activity across multiple devices and make it available on any of them.
Multiple Wishlists – your customers can organize their favorites into multiple lists.
Share with friends and family – customers can share their wishlists with friends and family, either through social networks like Facebook, Twitter or through email.
Support for anonymous users – No login is needed for your customers to add to their wishlist. You can limit it to logged-in customers only.
Social proof – you can display the number of times a product has been wishlisted.
Mobile optimized – mobile-friendly user experience.
Easy customization – customize the look and feel to seamlessly integrate it with your website.
Powerful Reporting – insights about your most engaged customers and their favorite products.
Use your own ESP – integration support with the most popular email service providers.
The free package includes up to 100 wishlist items per month, share wishlist via email, metrics dashboard, and allows up to 5k sessions per month. Paid options give access to detailed reports, share via social networks, multiple lists, reminder emails, custom email templates, custom branding, and higher limits.
Automatic login and signup integration with social networks.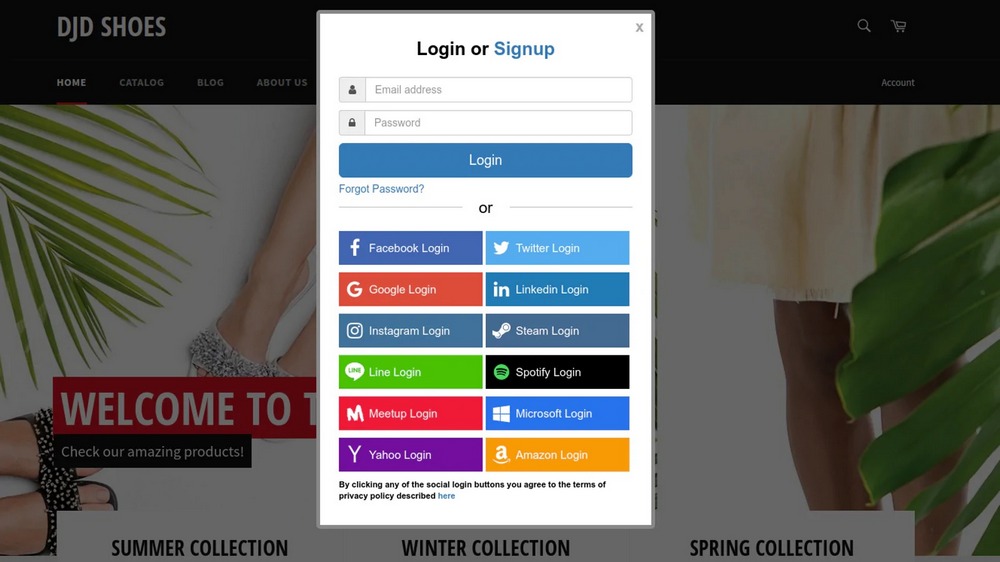 Category: Customer service
Rating: 4.3 from 313 reviews
Pricing: $2.99/month | $4.99/month | $9.99/month. 15-day free trial.
According to Statista, 24% of shoppers in the United States back out of online purchases because the website requires them to create an account. Just think about it – every fourth customer leaves before completing a purchase because of that. The One Click Social Login plugin addresses this issue by providing automatic signup and sign-in integration with the following social networks:
Facebook
Twitter
Google
Google One Tap Login
Linkedin
Amazon
Line
Spotify
Steam
Outlook
Yahoo
You may either enable automatic installation (the social login buttons will display next to your login and signup forms) or manually paste a simple code in your templates where you want the social login buttons to appear.
26. AVA PDF Invoice: Order Printer
Order Printer: Print orders, PDF Invoices, packing slips.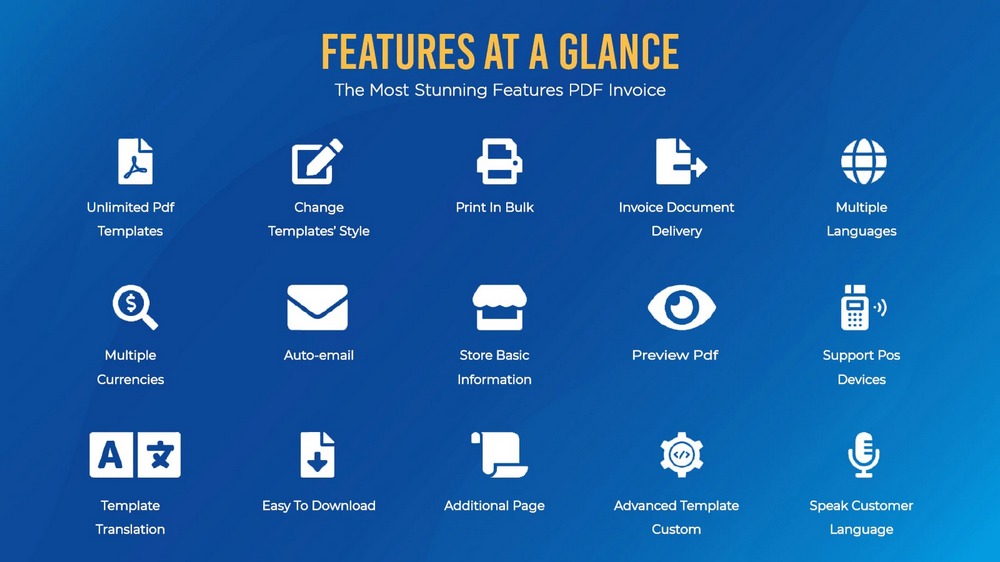 Category: Fulfillment | Shipping and delivery
Rating: 4.9 from 585 reviews
Pricing: Free | $9/month | $19/month
This is one of those things that you didn't know you need until you try it. AVA PDF Invoice: Order Printer provides your customers with downloadable PDF receipts and invoices that are sent automatically to their emails. It generates PDF Invoices, Tax invoices, VAT Invoices, packaging slips, refunds and purchase orders in nearly 70 languages.
The free plan allows you to print and export 50 orders per month, which should be enough for small businesses, a basic theme template, and automation emails. Paid plans allow print & export bulk orders, tax exemption, POS integration and advanced templates.
27. ReConvert Upsell & Cross-sell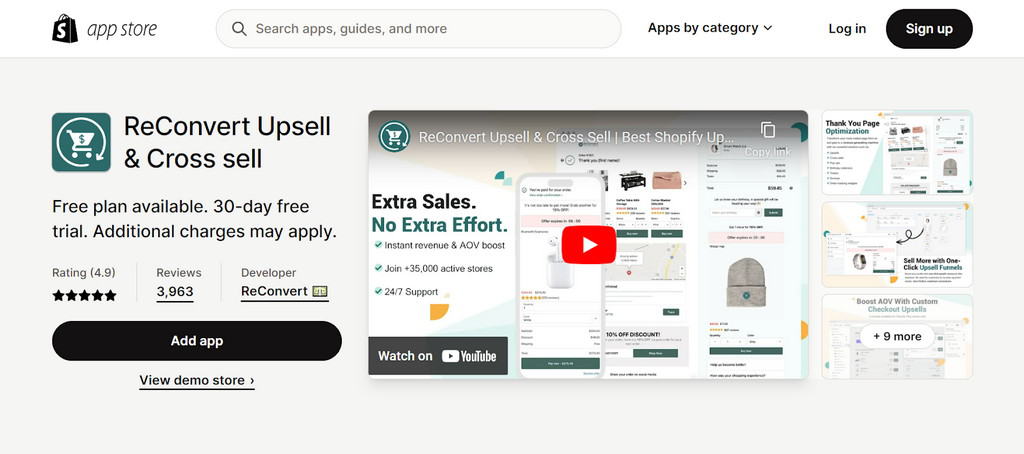 Category: Recommended products, Upselling and cross-selling
Rating: 4.9 from 4148 reviews
Pricing: Free | $4.99/month | $7.99/month | $14.99/month. 30-day free trial.
ReConvert Upsell & Cross-sell is the #1 ranked upselling app on the Shopify App store. Use ReConvert helps you instantly generate bigger orders by offering personalized upsell offers to your customers. With ReConvert you can add:
Checkout Upsells
One-click Upsells
Thank you page upsells
Use ReConvert's pre-built upsell funnels to quickly generate bigger orders today – with the drag & drop editor, there's no coding or designing required. Every offer is automatically branded to match your store's design.
Build custom offers with ReConvert's advanced segmentation and triggers to offer even more relevant product upsells with ease. Plus, you can keep track & optimize your upsell performance with an intuitive analytics suite.
Over 40,000+ merchants trust ReConvert every month to help them generate up to 15% more revenue, for no extra effort. Get started with a free trial and see how much extra sales you can make today.
28. Frequently Bought Together
Personalized Recommendations, Upsell Bundles and Discounts.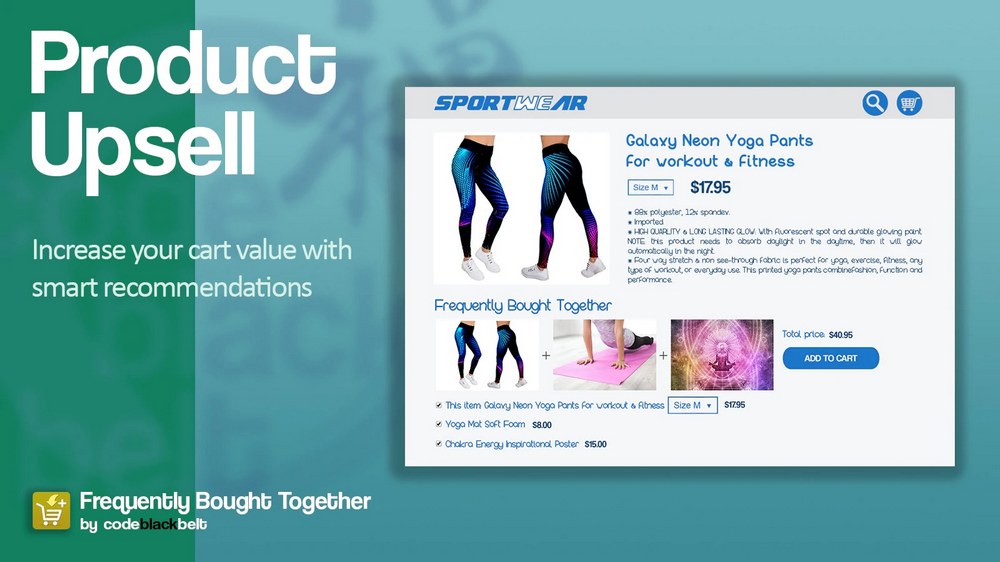 Category: Store design
Rating: 4.9 from 2062 reviews
Pricing: 29.99/month. 30-day free trial.
Another small Shopify plugin that can make a huge difference in your sales. Frequently Bought Together does only one thing but does it the best – it bundles product recommendations for your customers when they are purchasing in your store. And no, it doesn't suggest random products – the service uses an AI algorithm that has been continuously trained since 2016, enhanced and refined to produce first-class product recommendations.
The extension is free for stores created in the last 3 months.
29. Keep Cart
Increase sales: Remember customers' carts across their devices.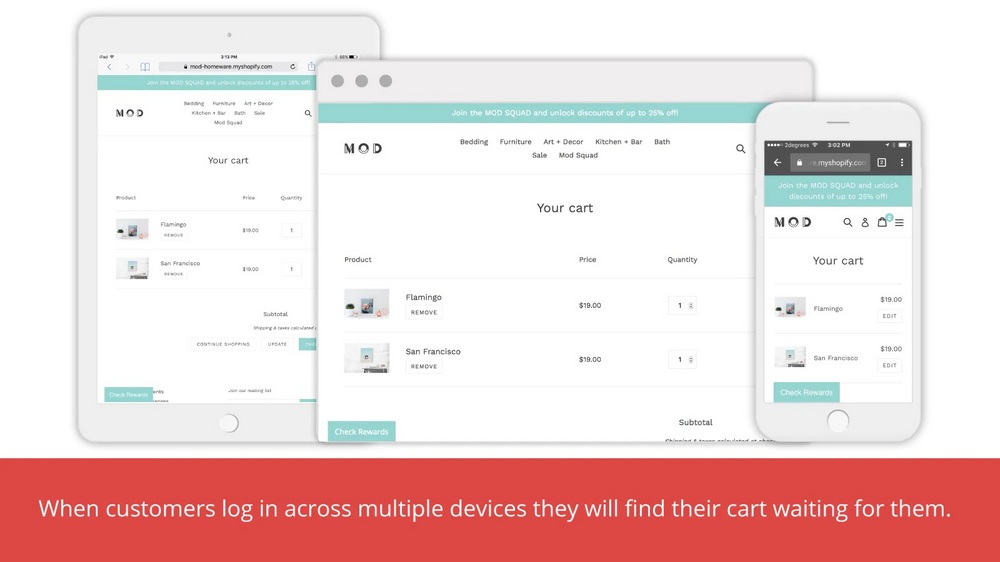 Category: Conversion
Rating: 4.2 from 504 reviews
Pricing: Free
This small free Shopify extension might make a huge impact on your sales – with Keep Cart, customers who login across multiple devices will find their shopping cart waiting for them with their chosen items, ready to complete their order. Simple but effective.
Note that it is currently not compatible with Shopify 2.0 themes and custom themes, so you might consider other options like Persistent Cart (not free).
Best Shopify Plugins for

Customer Support
30. Tidio ‑ Live Chat & Chatbots
Live Chat boosted with Chatbots, Messenger, and Instagram.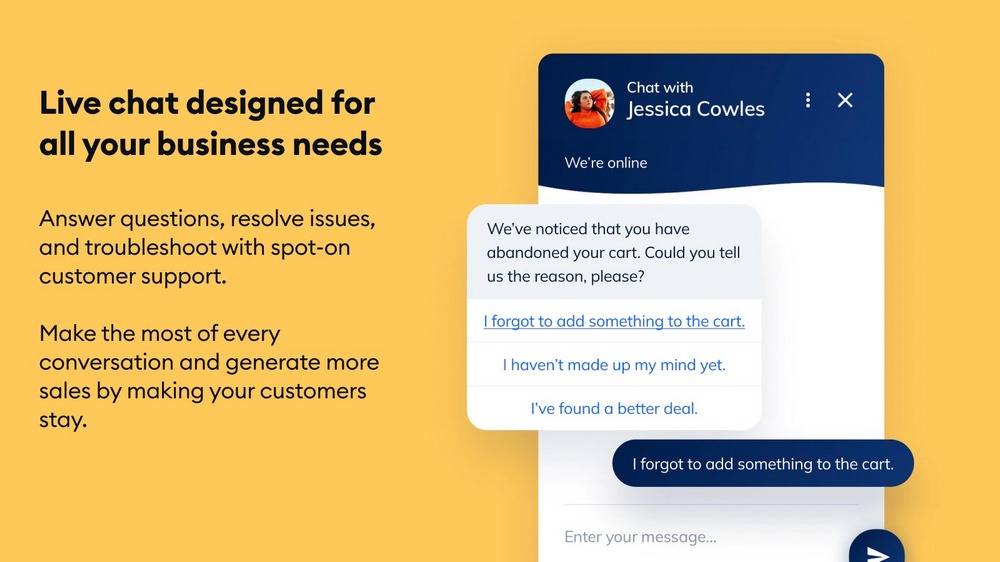 Category: Marketing | Conversion | Customer service
Rating: 4.8 from 1489 reviews
Pricing: Free | $19/month | $49/month
Communication with your customers is always important, but nowadays, when Social Commerce transforms e-commerce with the speed of light, communication becomes vital. Tidio ‑ Live Chat & Chatbots is an all-in-one customer service solution that combines Live Chat, chatbots, email, Messenger, and Instagram to communicate with your customers instantly. Tidio enables you to:
Use the Live Chat to reply to your customers instantly.
Take care of your customers 24/7 with chatbots.
Offer self-service for checking product availability, informing about deliveries, etc.
Combine all communication channels in one place for seamless customer service.
See live visitors and start a conversation.
The free package includes chatbot conversations with up to 100 visitors per month, visitors list, and desktop & mobile app. Paid packages add live typing preview, live visitor data, chatbot templates, visual chatbot editor, and increased limits.
31. PingMe Facebook Messenger Chat
Facebook Messenger, Live Chat, Instagram Bubble Chat.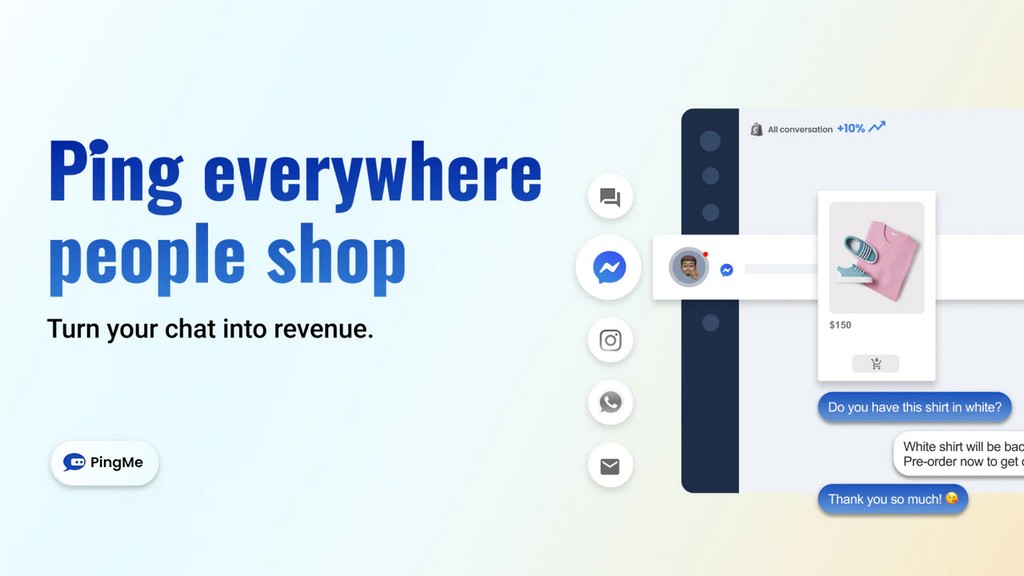 Category: Marketing | Conversion | Customer service
Rating: 4.9 from 402 reviews
Pricing: Free | $6/month | $9.99/month
If chatbots are a little overkill or simply too pricey for your needs, you might consider integrating Facebook Messenger into your chat support. PingMe: Facebook Messenger Chat extension connects your live chat and Facebook Messenger with only one click. It comes with additional features like Shipping notice (customers receive shipping notices about their orders right on Facebook Messenger) and Redirects from live chat to Instagram (an Instagram icon will appear when hovering over the chat bubble).
The free plan includes all the essential functions you might need, but the premium subscription enables some nice features like welcome pop-ups and shipping notices.
Conclusion
The flexibility of the platform and the huge number of available Shopify plugins allow you to completely transform your online store and implement even the fanciest ideas you might have.
All the Shopify extensions in this list are tested by thousands of users and have good ratings, but this does not mean that you have to install them all. You must define what kind of store you want to run and what features it should have first, then install Shopify plugins according to your needs.
It is worth mentioning that, usually, Shopify apps that focus on a limited number of features excel in doing their job over all-in-one suites. On the other hand, it might be too expensive to purchase an extension for each feature you might need, and all-in-one solutions have a great price-to-value ratio.
So, we reviewed some of the best Shopify extensions for all your commerce needs. If you think that there are some must-have Shopify plugins that are missing from the list, let us know in the comments below.