Have you ever heard such statement as "All you need to become successful is to do one thing very well"? In the world of online entrepreneurs, it also exists. When a dropshipping store only sells ONE product, then it is called one product dropshipping store. Now, you might be wondering why on earth a brand would limit itself to selling a single product to the customers?
Good question! Let me show you some significant benefits of offering one product in your Shopify dropshipping store which will bring you closer to the answer.
Benefits of Single Product Dropshipping Store

s
You know that running an eCommerce business requires having many irons in the fire. With so much to analyze and improve every day, narrowing it down to selling a single product can allow you to concentrate on what matters most and enhance real growth.
Here's how a one-product online store can make your life lighter:
Better Positioning. With just one product, you can focus on positioning your brand to perfection and it won't be lost among all your "messages".
More Effective Advertising. As Facebook and Google algorithms gather heavy data on the specific customer who is interested in your goods, digital advertising becomes easier.
Less Scatter-Brain. Let's be honest: Managing and promoting one product is easier than devising thirty separate strategies for thirty different products. Concentrating all of your skills on a single product increases your chances of success. Once you've established a steady income flow, you may always extend your product range.

It's easier for beginners who just start dropshipping or selling online on Shopify. After getting more experience and learning the eCommerce business, it is possible to change the concept of a 1 product store and sell more items. For example, to run a niche store or general dropshipping store.
Of course, one-product dropshipping sores require a source of traffic. You might think that only paid traffic is the way to go when you sell a single product but that would be incorrect. You can also generate organic growth through social media to get your first sales.
Still, wondering if a one-product dropshipping store is still a good idea? Absolutely wonderful idea! There are lots of businesses doing it successfully. Sometimes examples can help you visualize all these moving parts in action. Breathe out and enjoy the reading!
Tip
The key part of a single product Shopify store is a product in demand itself. Learn different ways to search for products in demand to sell online in the guide to eCommerce product research.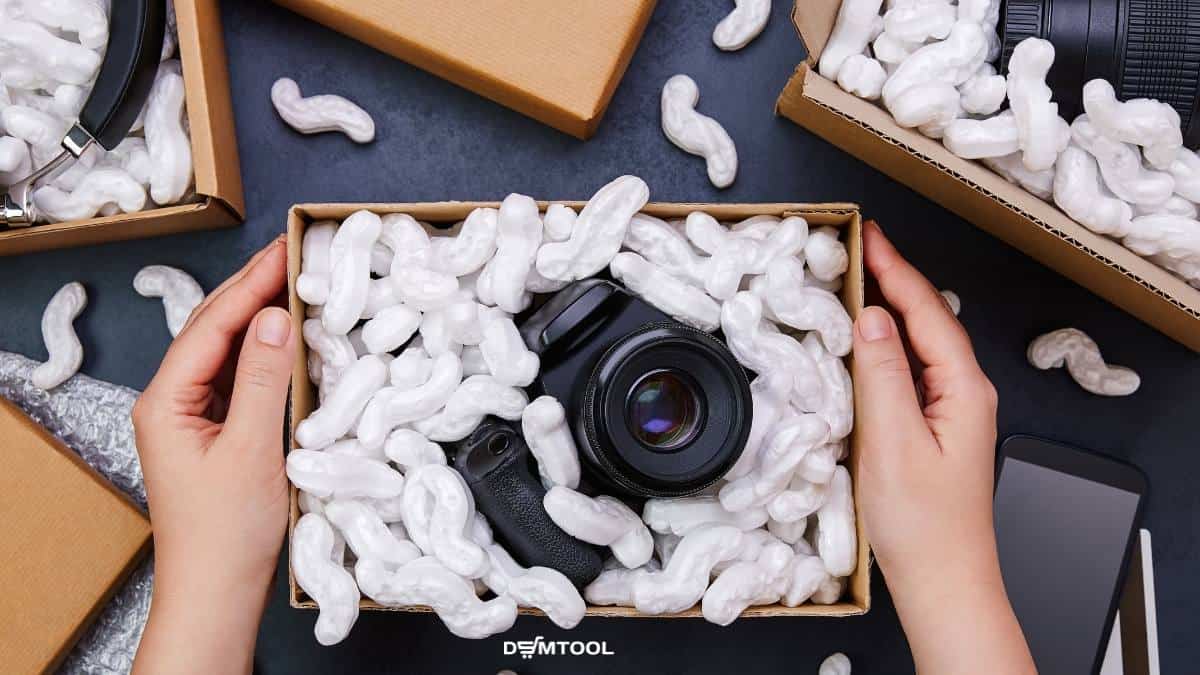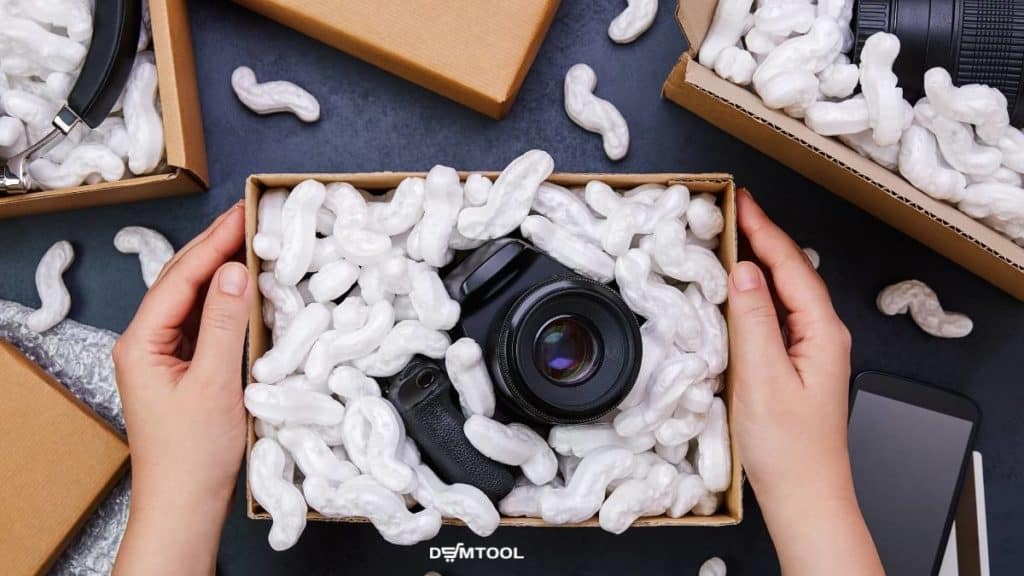 Best One Product Shopify Stores Examples to Get inspired
1.

OFF HOURS

– Shopify store with one product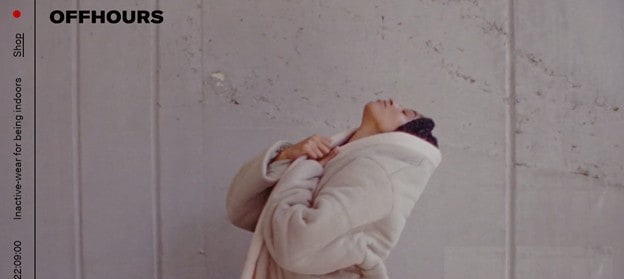 OffHours is #1 in the creation and promotion of inactive wear for being indoors. They make incredibly comfortable clothes for wearing at home. Their product is the Homecoat with outstanding quality! From the first second on their eCommerce site, you become captured by an amazing video cover that focuses you on the product on the product only. And, to be honest, we see how it works in the statistics, more than 2K of organic traffic monthly!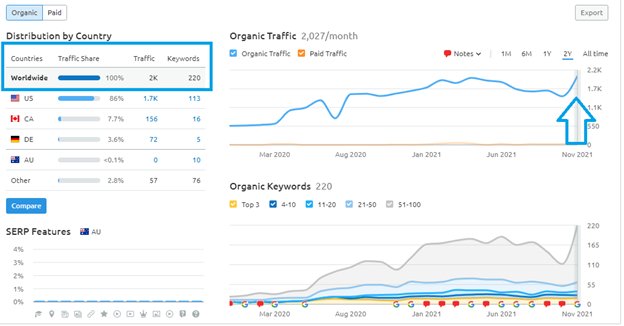 • Which Shopify Apps Do They Use?
| | |
| --- | --- |
| 1. Back in Stock | Back in Stock Notification Alert |
| 2. MailChimp | Feedback Forms and Surveys |
| 3. Google Tag Manager | Tag Management |
| 4. Shopify Pay | Payment Solution from Shopify |
| 5. Twitter Cards | Reviews Attachment of Twitts linked to the Content |
• Which Shopify Theme Do They Use?
Custom theme labeled "Off Hours [09/13 – September Updates]"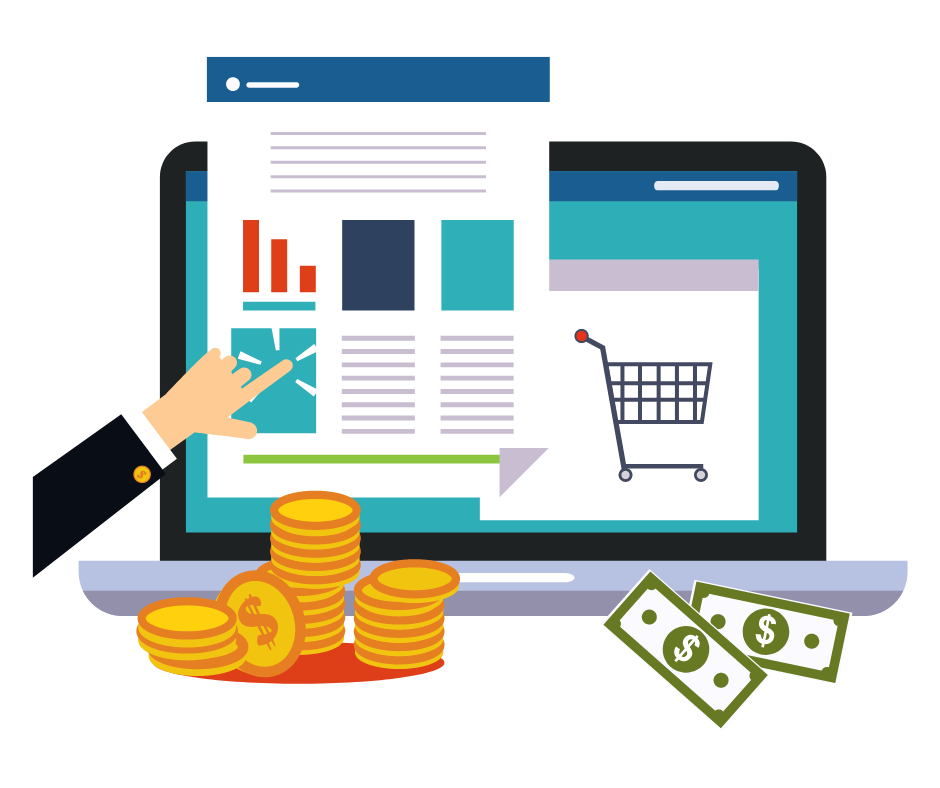 Don't wait for the profits, make them!
Start a profitable dropshipping business with DSM Tool. Get a free course and a free trial of the software.
What are their successful dropshipping store hallmarks?
Here are some things that you can look at this Shopify clothing store:
• Design. Super minimalistic and good design with a dose of practical product. The first and main thing you see visiting their page is a video as the home page background. Check it out yourself!
• Functional Minimalism. They provide all possible help and explanation for the product and their customers without fulfilling their site with millions of buttons and there is actually nothing that might disturb you. Even a clock in the down left corner that is an addition to the brand's name – amazingly fits there!
• Review. Every review is real storytelling of a moment why this product is so precious. Unreasonably comfortable clothes save the body from cold and the soul from loneliness.
• Good Marketing strategy: the brand practices a newsletter email marketing strategy to keep in touch with possible buyers. In addition, their social media marketing strategy is based on Instagram. Where this Shopify store collaborates with influencers, repeats its minimalistic design style and brand colors… They do it even in the tagged photos!
• Sustainable packaging: the brand highlights the importance of sustainability. They use recycled materials and don't use any traditional plastics.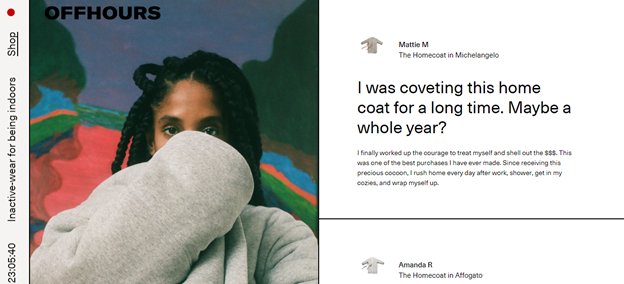 2.

BOBCAT

– One of the Best One Product Shopify Stores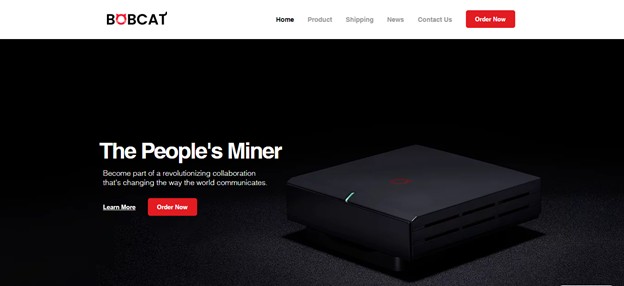 The People's Network is lighting up all over the world and Bobcat is leading the way. The network keeps growing, so there is no wonder Bobcat Miner 300 is extremely demanded. A high-efficiency miner hotspot for HNT is compatible with Helium LongFi, an architecture that combines the leading wireless LoRaWAN protocol and the Helium Blockchain technology.
This is the case when no words needed, the Similarweb statistics has all the important data for you to see and realize the level of request for its benefits: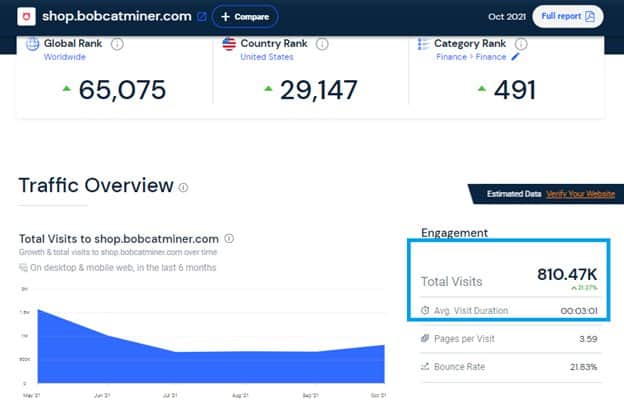 Which Shopify Apps Do They Use?
| | |
| --- | --- |
| 1. Zendesk Support | Omnichannel customer service and engagement platform |
| 2. Tidio. co | Live chat boosted with Bots and Marketing Automation |
| 3. Back In Stock by Appikon | Back In Stock product notifications via email, SMS, FB Messenger, and Push |
Which Shopify Theme Do They Use?
A variation of the Venture theme
What are their successful dropshipping store hallmarks?
Here are some things that you can look at in this single product store:
Access. Simplicity matters. Main and product pages are not overloaded with the information. A video introduction of a product is presented with ease and if you need to get more knowledge about the network mechanism you have an option to visit FAQ field.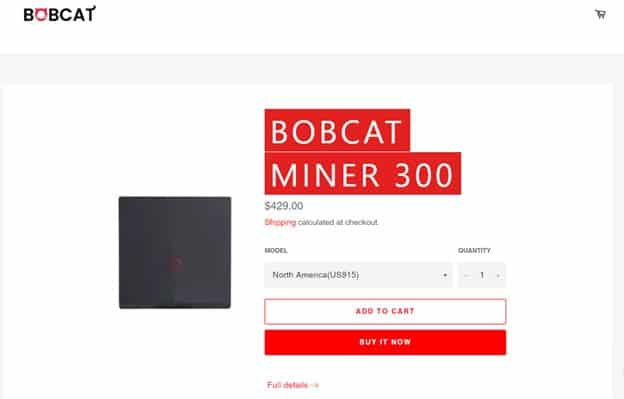 Live Chat. This option gives the customer the sign of ongoing connection and additional support from the web store which results to be very efficient in selling practice.

Well-done product page: If you have a single product dropshipping store and don't have a good product page… Well, it's better to have it. Check how this Shopify store with one product did it and learn from there: design, description of the product features, the bright CTA buttons, partners and impressive statistics.

Email marketing strategy: they gather emails for newsletter company to promote their product and be in contact with their potential customers.

SEO strategy: this single product store is definitely doing a great job with the search engine optimization since it has continuous organic traffic growth. Besides, they pay attention to building backlinks to their site.
3.

QUICK CHANGE

– Single Product Shopify Store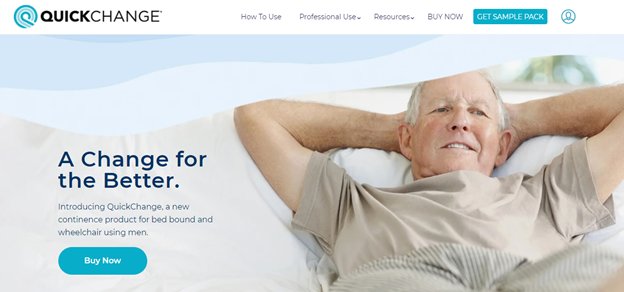 It's named QuickChange for a good reason: with its absorbent wrap innovation, it only takes 60 seconds to change a person, regardless of his size, anatomy, or weight. One person, one very quick change. Allowing to provide a higher level of care at home. This health care product has lots of benefits which we will highlight further.
QuickChange gets QuickStatistic from Semrush: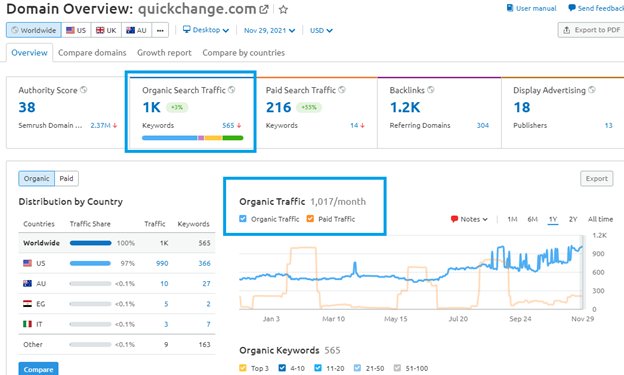 The shop does not have such a huge number of visits as a previous example, but 1K of monthly organic traffic is an average good result for one product dropshipping store. In this case it is also supported by the medical institutions.

Which Shopify Apps Do They Use?
| | |
| --- | --- |
| 1. Yotpo | Collect product reviews, site reviews, and photo reviews |
| 2. MinMaxify Order Limits | Minimum – Maximum limits on your products, groups, or the entire cart |
| 3. Hulk Contact Us Form | Take Less Than 2 Minutes to Get In Touch With Your Customers |
| 4. Zendesk Support | Omnichannel customer service and engagement platform |
| 5. Adroll | Retargeting |
| 6. Klaviyo | Email and social campaigns |
Which Shopify Theme Do They Use?
Custom theme labeled "QuickChange Theme (Live)"
What are their successful dropshipping store hallmarks?
Here are some things that you can look at in this one product Shopify store:
Dignity. Sometimes the best medicine is …dignity. QuickChange literally wraps around the male organ. It saves time, it prevents urine from coming in contact with the skin, it's easy to change (only necessitating one person) and the individual being treated doesn't even have to be awake. More importantly, it's a truly dignified way to deal with a less-than-dignified medical issue.
Benefits List. The main product page gives as much information as possible, so the customer doesn't need to search somewhere else for all the needed information. Making a choice, customers are offered to check out all the benefits: easier changes, no listing required, promotes skin health, minimizes sleep interruptions, touching and contact.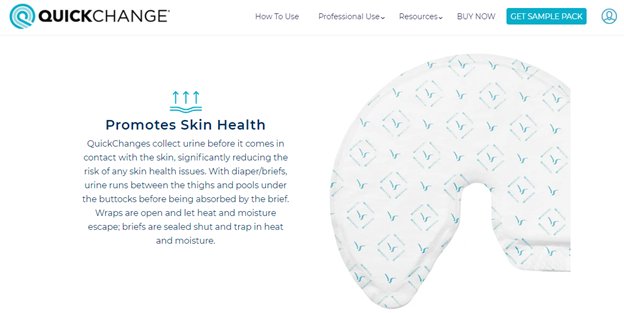 4

. SJC DRUMS – Shopify store with one product developed in the niche store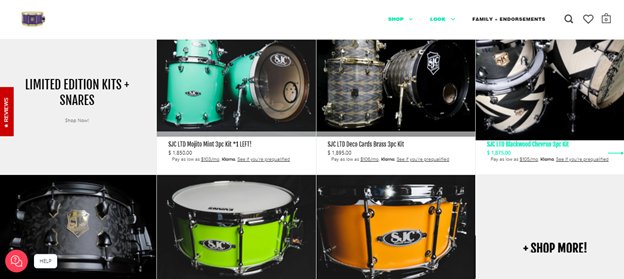 SJC Custom Drums is an example of 1 product store that grew into a niche store. They are exclusively produced out of a small workshop in Massachusetts. The company states that they exist because of the SJC Family talking about the positive experience they had designing their dream drums with them.
Whether people are playing them in front of 1 or 10,000 people, word of mouth is the best form of advertising and every customer is the best advocate to the SJC family. Such an attitude attracts both groups of musicians, newbies, and professionals, which increases the chances of getting more potential buyers.
Let's check their traffic overview on SemRush: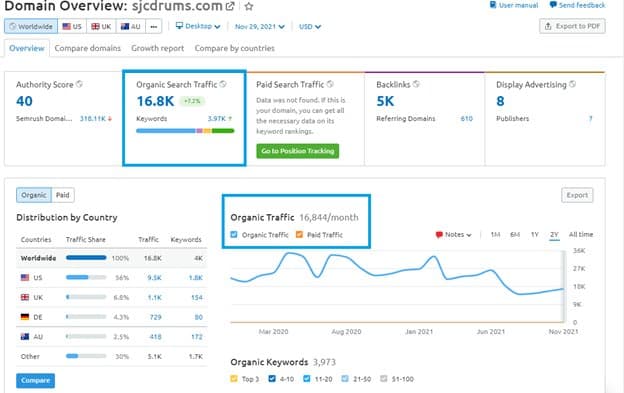 Which Shopify Apps Do They Use?
| | |
| --- | --- |
| 1. Shopify Product Reviews | Default-free Shopify reviews app. |
| 2. Frequently Bought Together | Amazon-like Bundle Recommendations, Upsell and Discounts |
| 3. Klaviyo | Email and social campaigns |
| 4. Product Customizer | Easily add options, variants & customization to your products |
| 5. Smart eu cookie banner | Banner, Block Cookies |
Which Shopify Theme Do They Use?
A variation of the Split theme (renamed to "SJC New Theme – HC – 23 Nov '21")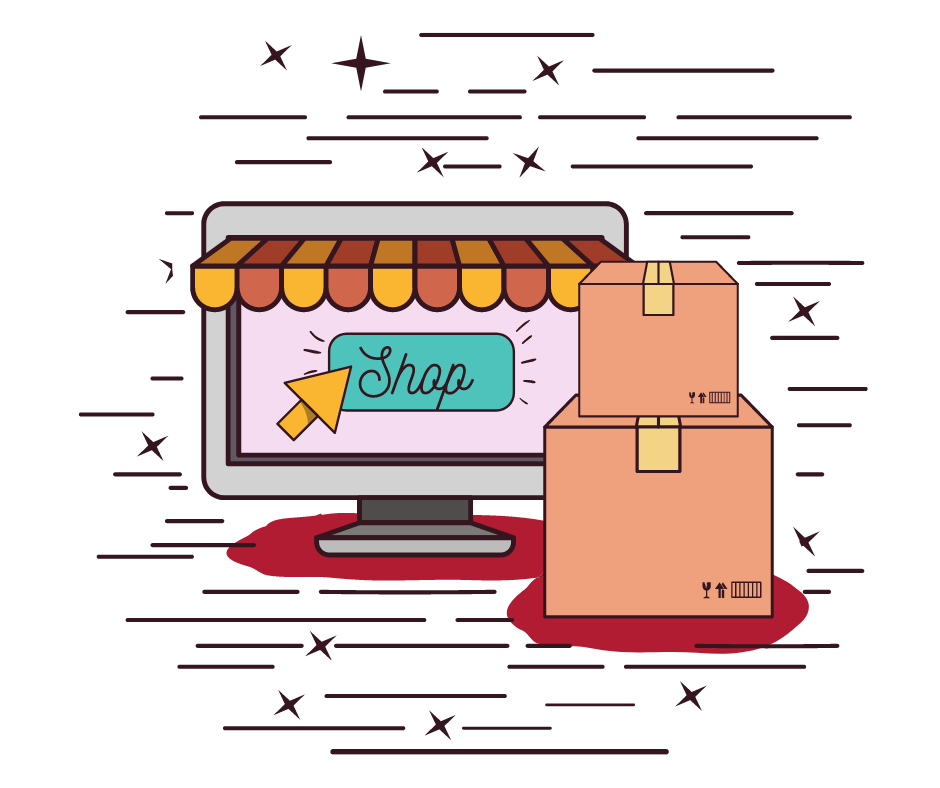 It's time…
Don't wait for success to come. Hire yourself and start your own dropshipping business
What are their successful dropshipping store hallmarks?
Here are some things that you can look at:
Customized Offer. Custom artist signature is one of the things that distinguishes them from the others. Creativity and individualism live in every artist's soul and mind, so this one product store opens the door of outstanding memories to their customers.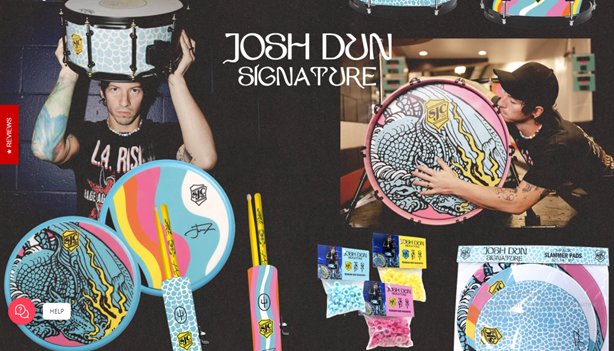 Different secured payment options, including Klarna give the opportunity to pay after a customer receives a product. It helps to build trust with customers.

Photo Gallery: This Shopify store paid much attention to photos! They have a gallery that shows their product in different sizes and in different variations and designs.

Contact Center. Their idea is to keep in touch via all popular platforms, so every customer will find the option according to his taste. Plus, the buyer additionally gets the opportunity to join SJC family and share experiences or get inspired.

Live Chat. Their live chat option gives the customer a possibility to contact them and get their answers fast. Besides, it has in-built FAQ section that also streamlines the process of shopping.

Social media and email marketing strategy involves newsletter campaign, cross-selling in various social media networks, and getting traffic from there (including the Youtube channel with short videos)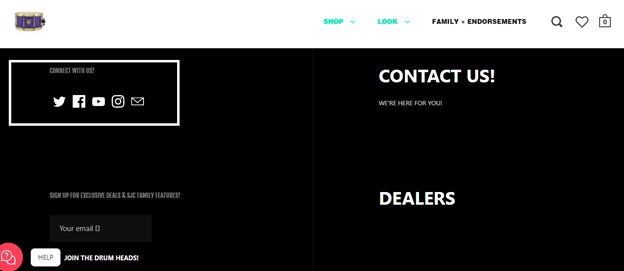 5.

ERGODRIVEN

– Successful One Product Shopify Store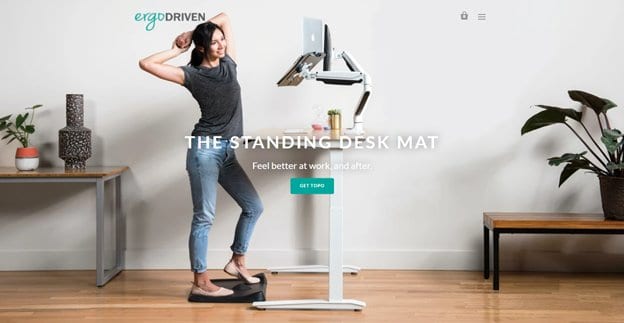 Last in the list, but not the least is ErgoDriven e-shop created with the Shopify platform. They offer "topo" which is the anti-fatigue mat designed for standing desks. Its industry-leading contours and engineered material deliver a unique combination of micro and macro movements that erase the fatigue caused by stationary standing.
While offices as usual are overloaded with hardworking individuals and IT entrepreneurs who do not spare themselves and spend the biggest part of their time sitting or standing in front of the screen, such items nowadays become essential. The popularity of the product keeps growing thanks to health-oriented people who pay more attention to the environment and well-being.
The decrease in popularity, which is shown in 2020, was the result of COVID restrictions and illnesses, and as a result a demand. On the screenshot below you also can see that at the moment there are almost 2K visits per month, but soon I am totally sure it will come back to the ordinary 3-4K numbers or even more: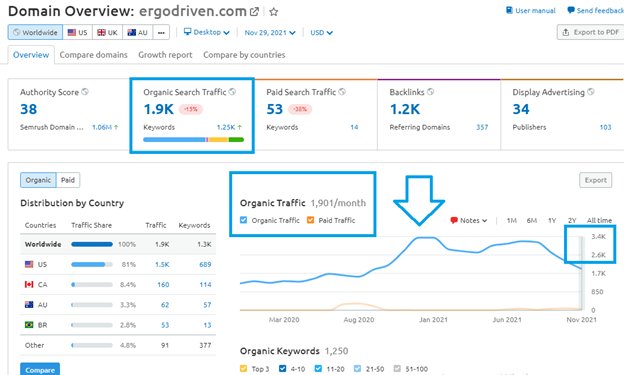 Which Shopify Apps Do They Use?
| | |
| --- | --- |
| 1. Sumo | Grow Sales & Conversion? |
| 2. Refersion | Track referrals & pay commissions to affiliates + influencers |
| 3. Shopify Product Reviews | Default-free Shopify reviews app. |
| 4. Signifyd | Guaranteed fraud and chargeback protection |
Which Shopify Theme Do They Use?
A variation of the Startup theme (renamed to "Startup – Newer Fall 2019")
What are their successful Shopify dropshipping store hallmarks?
Here are some things that you can look at in this one product dropshipping store:
Movement is Life. Ergodriven puts the focus on the well-being and that's why their store page has many brief info boxes that discover how to make standing better and teach why they are #1 in this.

Well-done about product page: design, photos, description, partners …all is done well to succeed with this product online.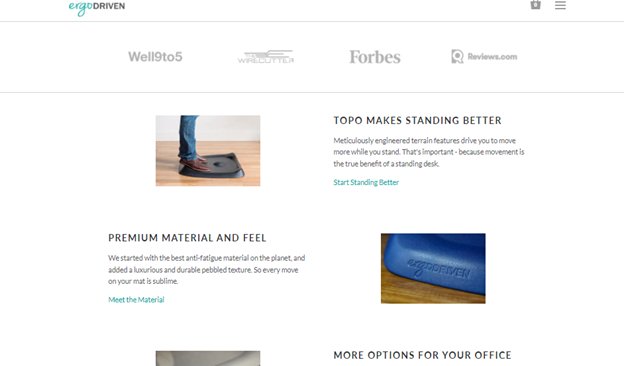 Design. Just 3-4 colors are used for the site which makes browsing and reading comfortable and interesting. Pay your attention to the images, even people are wearing the same palette shade. All is a well-thought out! Nice 🙂
Tip
When talking about a retail store, most people would assume that without a good amount of employees on the floor, the store would either collapse or will be unable to turn a scalable profit. That might have been the case for so many years, but not anymore!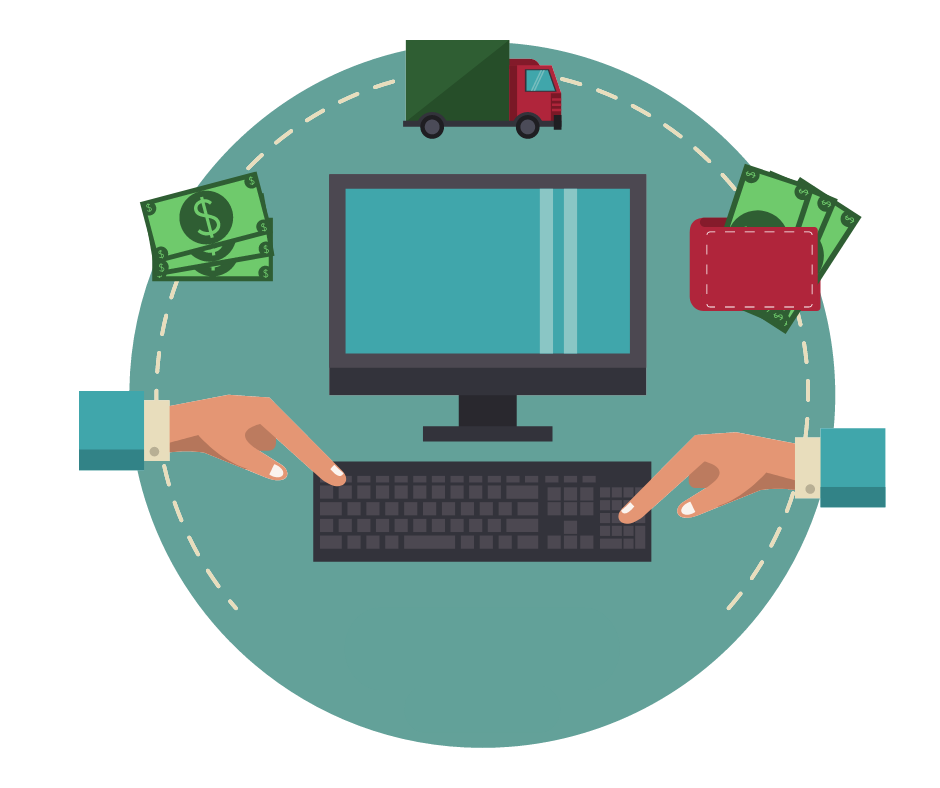 Not yet making money online?
Start your own dropshipping business. Sign up for a free trial of DSM Tool and we'll help you get started. Today is the day.
CONCLUSION
Opening one product dropship store can be a successful direction for your Shopify dropshipping business and the examples we have presented in this article are great proof. That's all you need: one thing. Nothing more. By focusing on just one product in demand. You'll be able to bring in all the details that made your product special, without the distraction of any other product.
From there, enhance your creativity, customer service, marketing content, and you can do one thing better than anyone else on the market!
So, what do you think? Which store type wins for you: one product vs general vs niche store?
Good luck!