One of the most intriguing latest trends is the growing environmental conscience. Dropshipping eco-friendly products nowadays becomes easier than before. We live in a new interesting world, where the buyers are becoming more educated and conscious, eco friendly products can be used in daily life and consumers are searching for products that would align with their own sustainable lifestyle,.
By selling eco-friendly items you not only make your impact in preserving the planet but also can step in the raising in-demand niche.
Rising green consumerism involves the emergence of new "green" notions, for example, green dropshipping.
In the previous post, we have already talked about how to change the world while making eBay dropshipping. In this article, we've gathered for you the facts the sellers need to know about green dropshipping and prepared the list of top 45 eco-friendly products you may sell in your e-commerce shop.
What is dropshipping?
Let me back up firstly, dropshipping, in general, is a business model in which the seller doesn't hold the inventory. The customer places an order for the product, and after receiving payment for it, the seller places the same order with the supplier. Afterward, the supplier ships the product to the buyer.
What is green dropshipping?
For its part, green dropshipping is a dropshipping niche that includes the idea of selling eco-friendly products. It is targeted for environmentally-friendly shoppers and was named as one of the growing niches for selling, which, by the way, still has low competition. For better understanding, eco-friendly items are those that are designed for disposal and reuse, and not harmful to the environment.
Doing green dropshipping, the sellers list eco-friendly products in their stores, providing more sustainable choices to the shoppers.
| | | |
| --- | --- | --- |
| | Common Dropshipping | Green Dropshipping |
| Suppliers | Any supplier | Sustainability-focused suppliers |
| Market Research | General, any product with high demand | Niche research focused on trends in sustainable consumerism |
| Selling platforms | eBay, Amazon, Shopify, and self-hosted websites | eBay and Amazon as well, but mostly Shopify and self-built websites |
| Audience | General, broad audience | Focused, niche audience |
Comparing the common dropshipping with eco-friendly focused dropshipping
Recommendation:
In dropshipping on eBay, it is recommended, especially for beginners, to run a general store, where you can combine the products from various niches. Building the dropshipping store around only one niche requires skills such as paid advertising and product sourcing from wholesale suppliers.
Would it be a good idea to sell eco-friendly items in your dropshipping store?
Let's check how they are selling.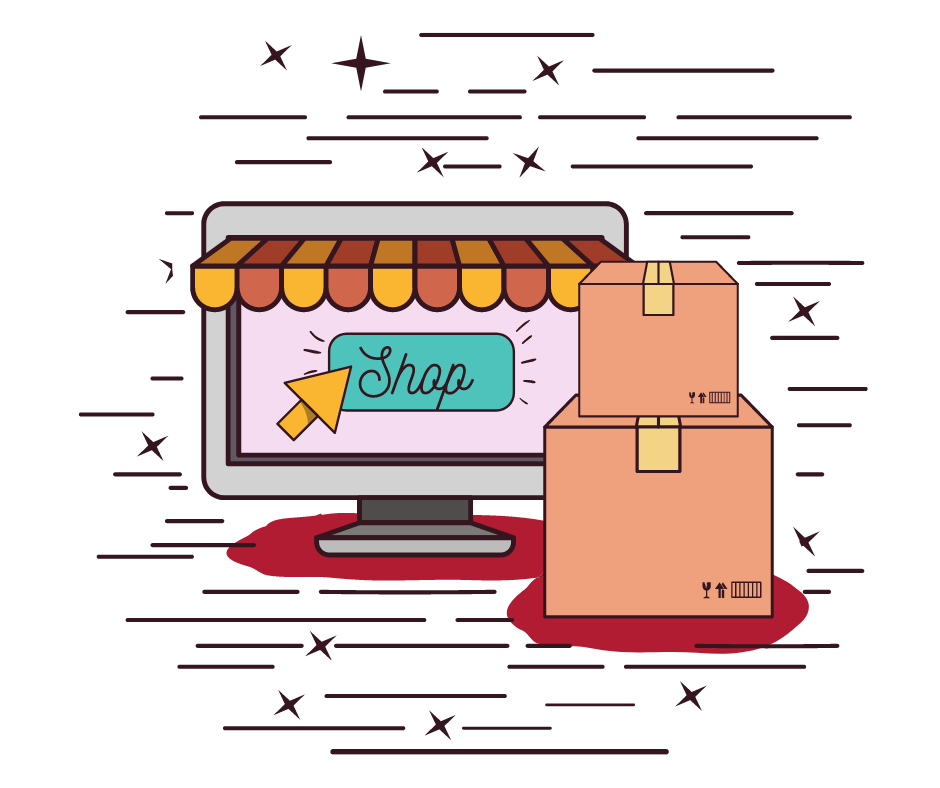 It's time…
Don't wait for success to come. Hire yourself and start your own dropshipping business
Is it trending to sell eco-friendly items?
If 5-10 years ago the green lifestyle was quite rare, today is mainstream.
Naturally, it is developed in some countries more than in others but the fact is that the eco-friendly products are getting more trendy all over the world: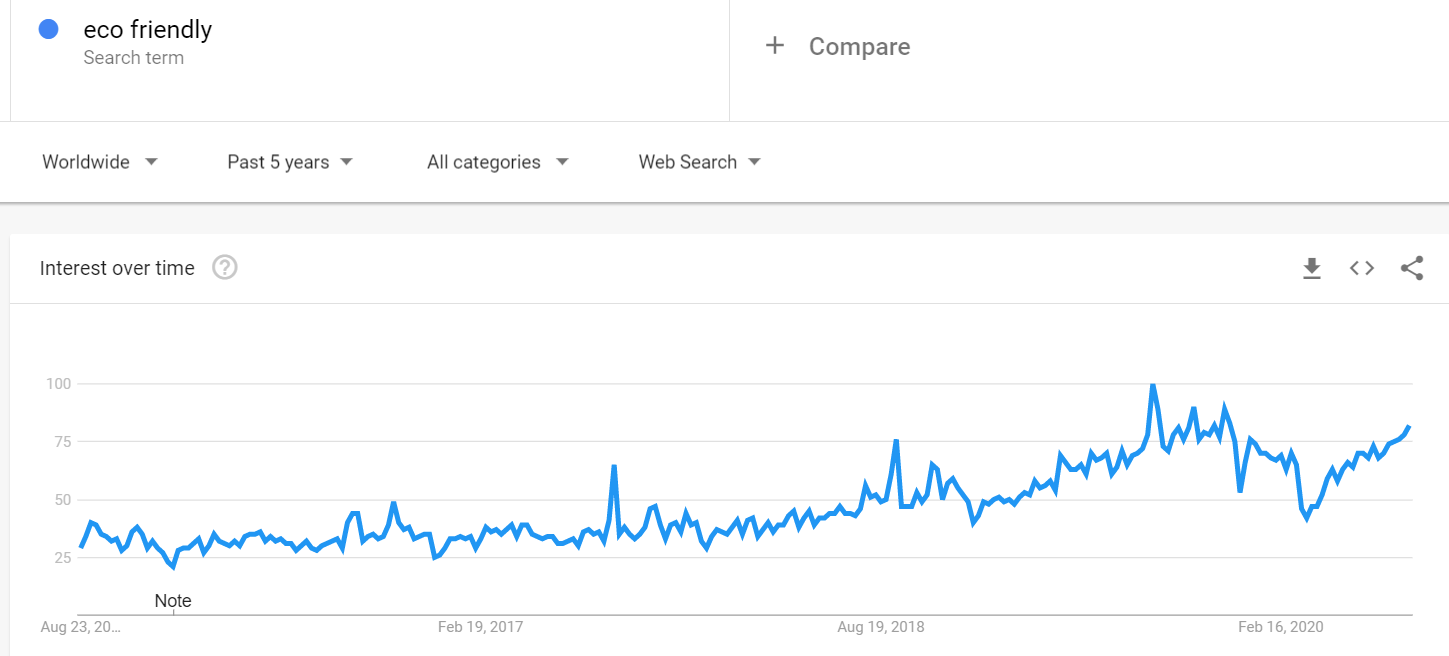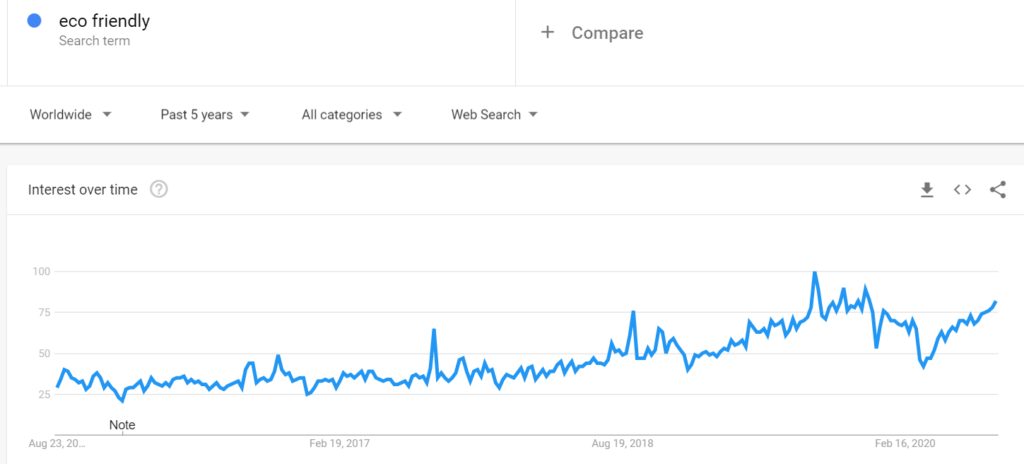 This environmental re-awakening influences all spheres of our life, commerce as well.
According to the International Trade Center of the European Commission, the number of sales in sustainable products over the last 5 years grew for 85% of the retails from these 5 markets: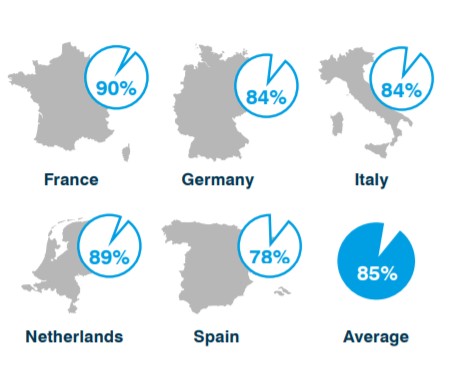 Moreover, 92% of those 550 surveyed retails also indicated that they expect sales in sustainable products to increase in the next 5 years.
At the present time, 22% of the total sales belong to the eco-friendly niche. However, business analytics expect that the rise might be 3% by next year. For comparison, the same growth took 3 years before. In general, the U.S. sustainability market reached $150 billion in sales by 2021.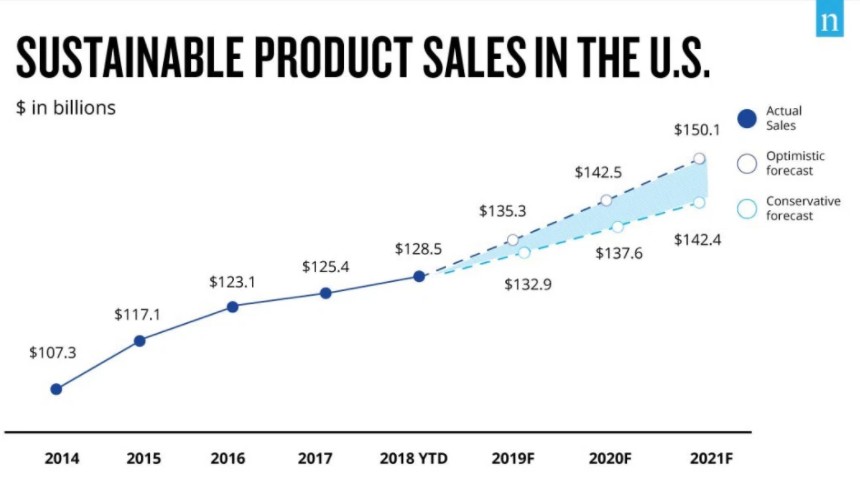 We witness how a new type of consumer is strengthening. The modern new shoppers, who are, in their majority, millennials, want to support and protect the ecology, make their own impact in the green movement, or simply follow the laws, habits, and even trends, of their countries. 65% of all online customers want to have greener choices and shop from eco-friendly products suppliers, according to Harvard Business Review. Trying green dropshipping you can find the potential buyers among this group of consumers.
The next question would be what to sell them, right?
TOP 45 eco-friendly products to dropship
Using plastic items is quite a contentious topic, and nowadays it is a personal choice, hence, it already started to change, at least in the EU, where the ban of The European Parliament for using 10 different types of single-use plastic items went into effect in 2021. The changing laws along with growing environmental awareness explains the growth of the demand for reusable products, aka eco-friendly items. Secondly, reusable products allow consumers to save money, in most cases. 
Taking all the aforementioned facts into account, here is our inspiration list of eco products that you can sell in your dropshipping shop to offer greener choices. We've elaborated these recommendations thoroughly, using the ZIK Analytics eBay market research tool and Google trends. We hope you will find your future best-selling items among them!
Let's get started:
1. Reusable straws
Long-lasting straws is a great eco product so far, as it offers different options.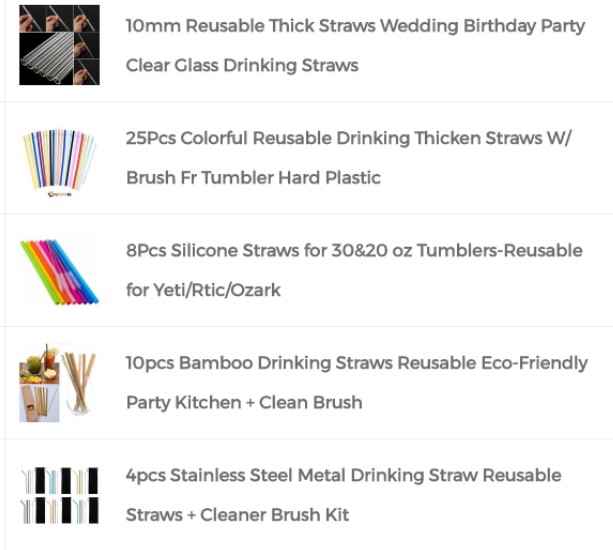 You can find bamboo, silicone, glass, stainless straws, and all of them are selling quite well on eBay.com:


The indicated 1348% sale through rate means that on average every 1 listing on the first page of eBay generates 13 sales.
If we will continue researching this product in the different eBay markets, we can get even better results, for instance, have a look at these results for UK market:


84 possible buyers for 1 such listing. It can be a good idea to start to dropship it.
Note: If you would like to check how this product is selling on your marketplace and you don't have the account in Zik Analytics yet, you can also take advantage of the sniping technique of product research on eBay.
2. Reusable grocery and storage bags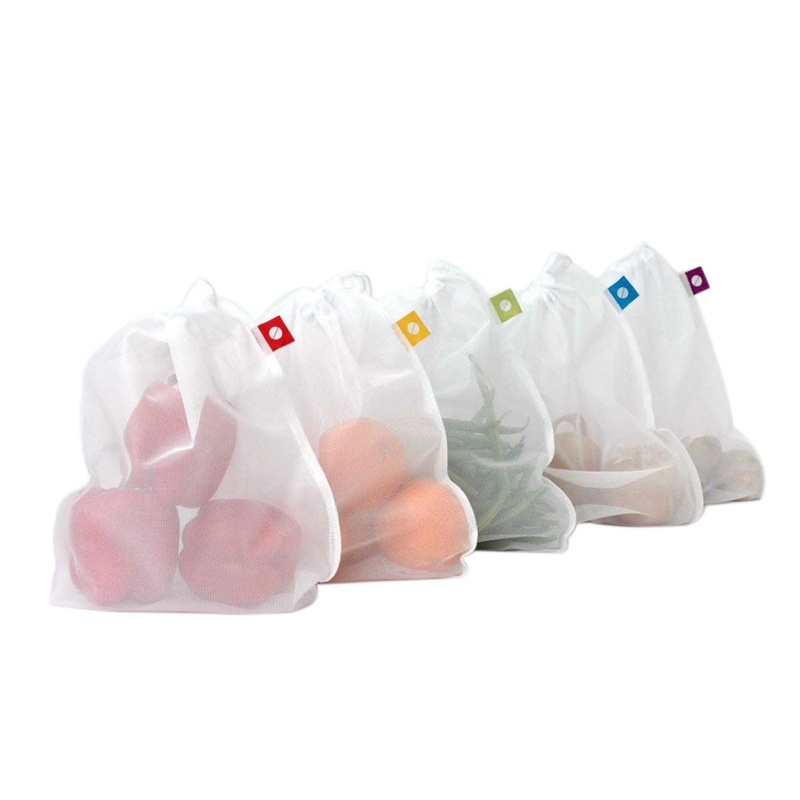 There is a bunch of various storage bags destined to reduce the usage of plastic bags. You can find the inspiration for your next products to dropship among them.
3. Reusable coffee capsules
It is 2 in one: budget- and ecologically-friendly products. Besides, they are quite in demand. It´s also a good product to sell if you dropshipping coffee.

4. Reusable Kitchen Towels
Different fabric towels or reusable bamboo paper towels can replace the usual paper kitchen towels.
5. Silicone Baking Mat
Reusable baking and grill mats are another idea to make your shop greener.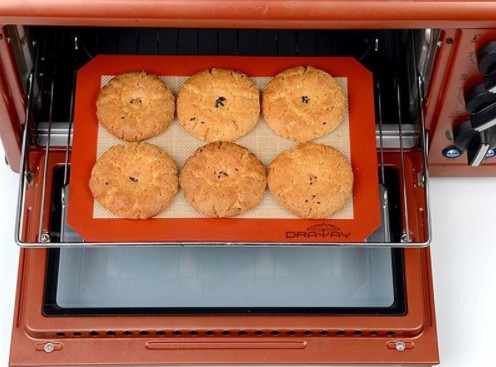 6. Reusable food wrap
Reusable food wraps is one of the newest trends in reducing the waste at home that includes different kind of long-lasting wraps that can replace the usual disposable plastics. They can also go as a part of an eco-friendly gift-set for the kitchen.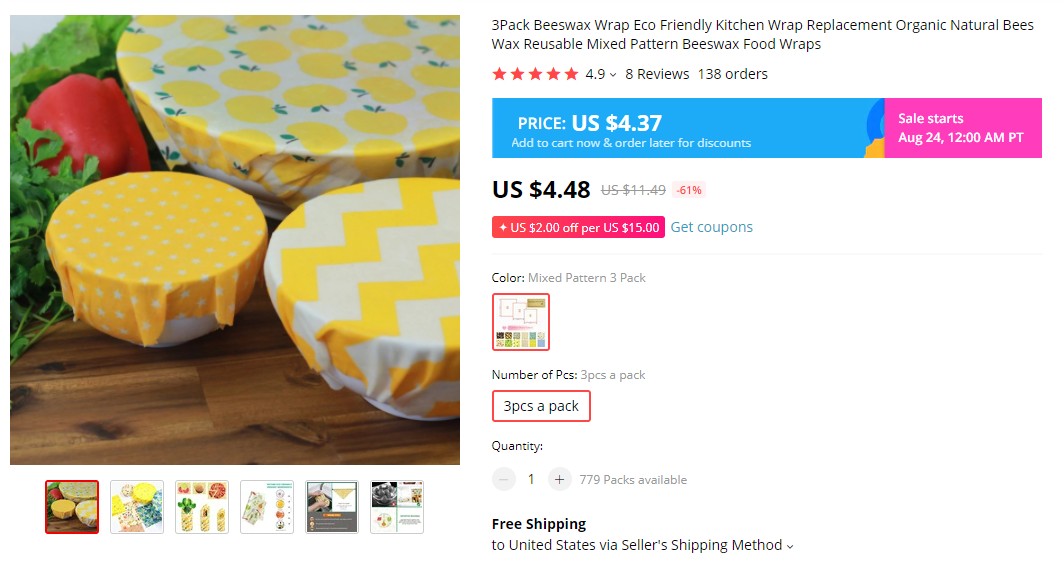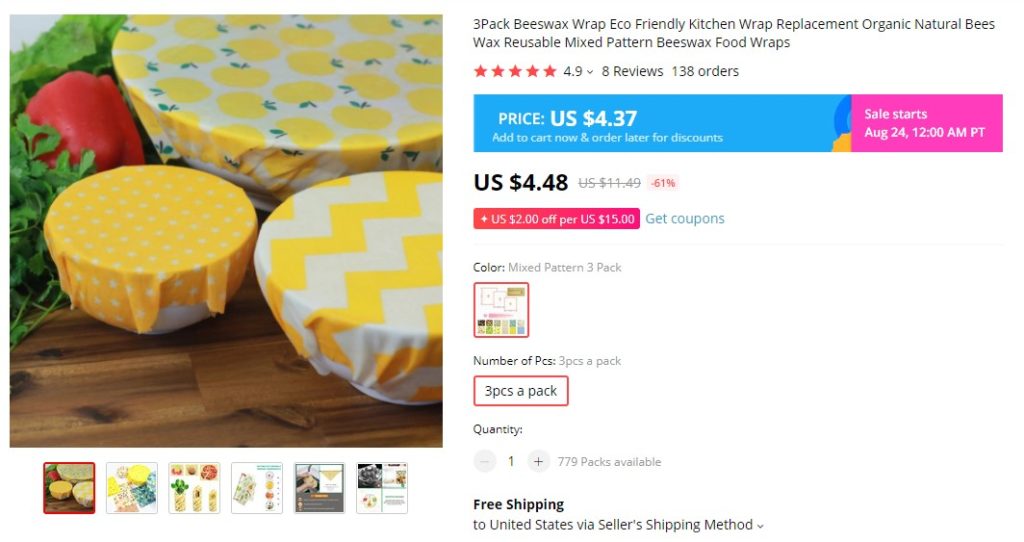 7. Non-plastic meal containers
8. Reusable snack bags
Glass or metal containers together with reusable fabric or silicone snack bags are another sustainable ideas for green dropshipping.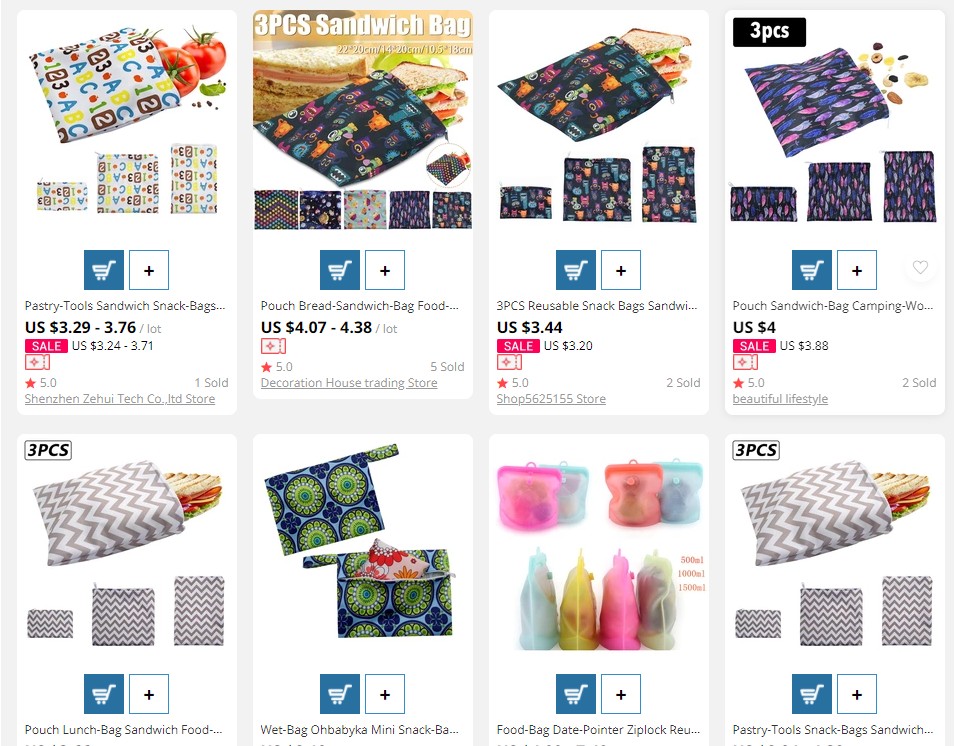 9. Glass bottle
Additionally, you can consider dropshipping plastic-less bottles that are becoming more trendy all over the world: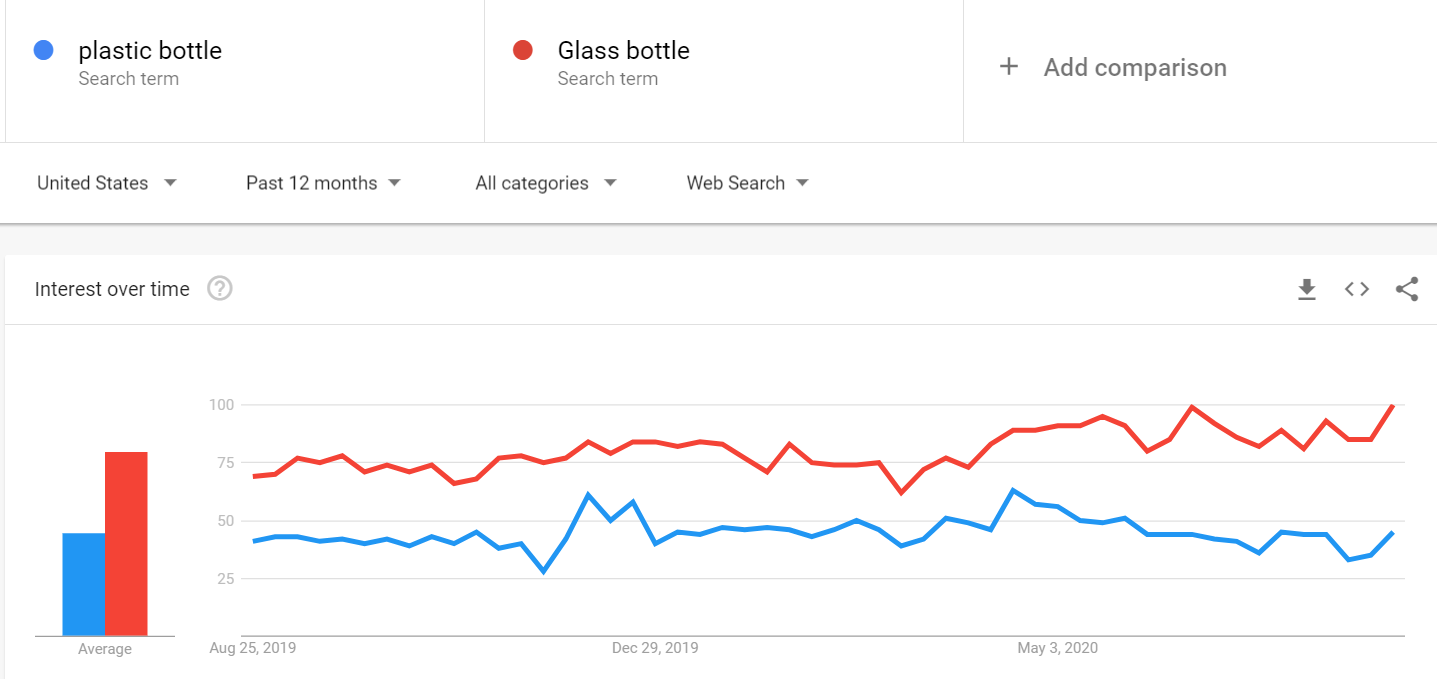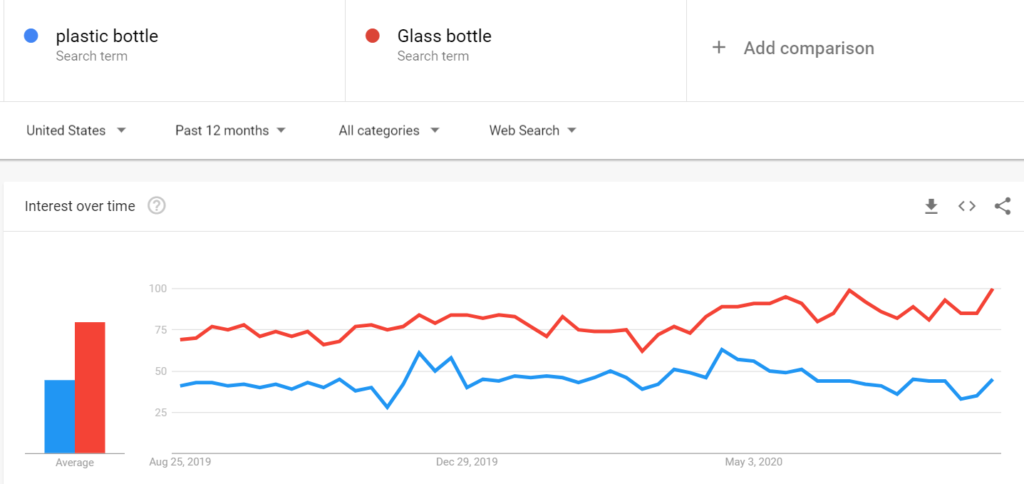 10. Silicone travel bottles
11. Stainless bottle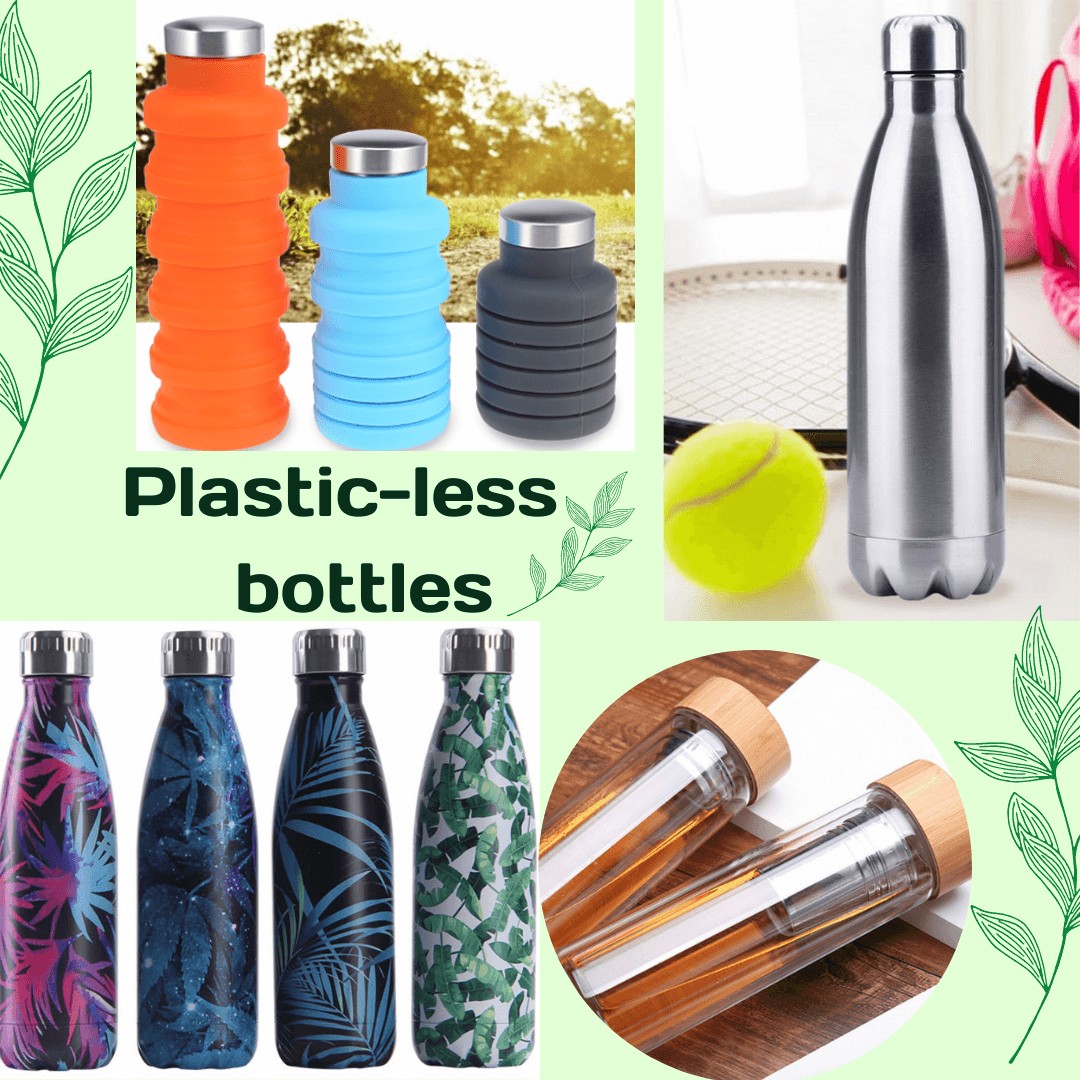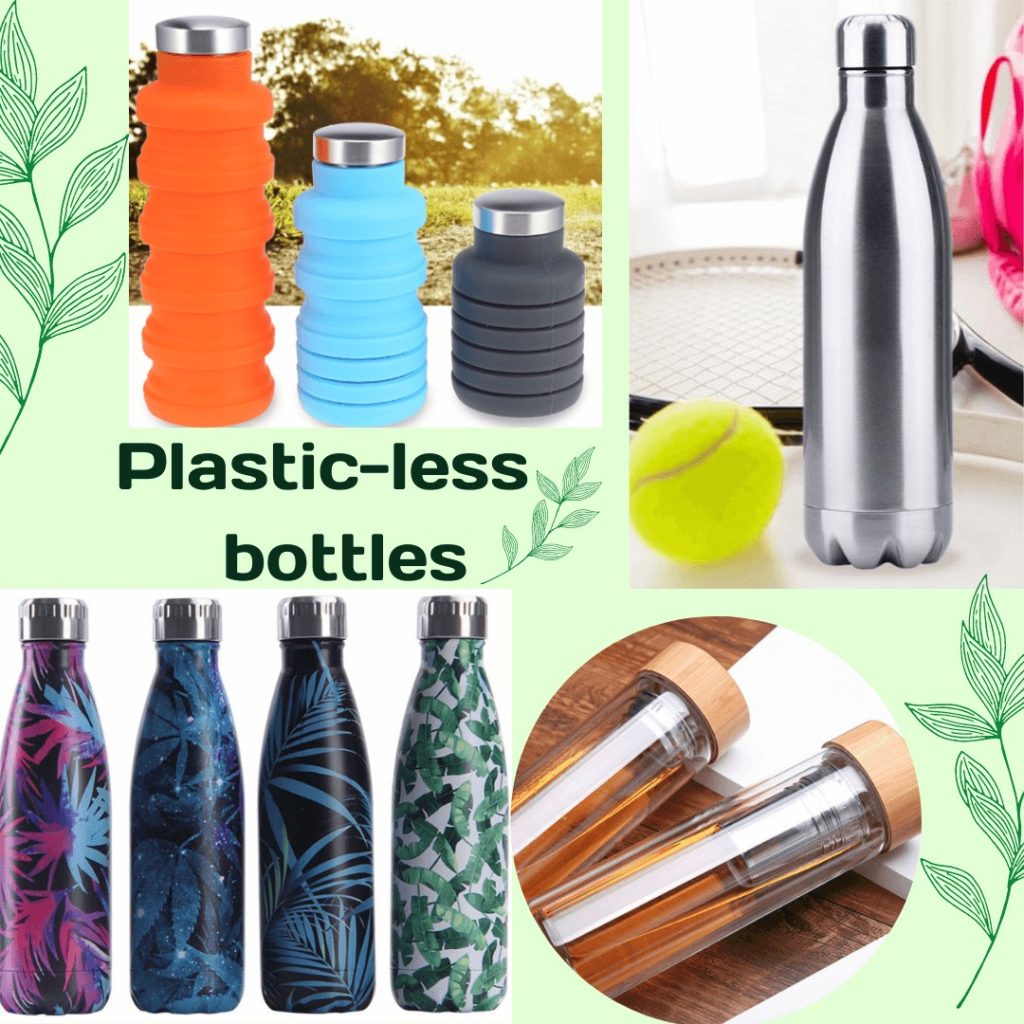 For instance, the stainless bottle as an alternative to the plastic bottles has not bad selling rate on eBay: 31 potential buyers for 1 listing on eBay. Just think: some of them can purchase it in your shop! 12. Quartz/ crystal bottles
If you want to have a few competitors on eBay and sell something extraordinary, you can add the quartz bottle to your e-Com shop.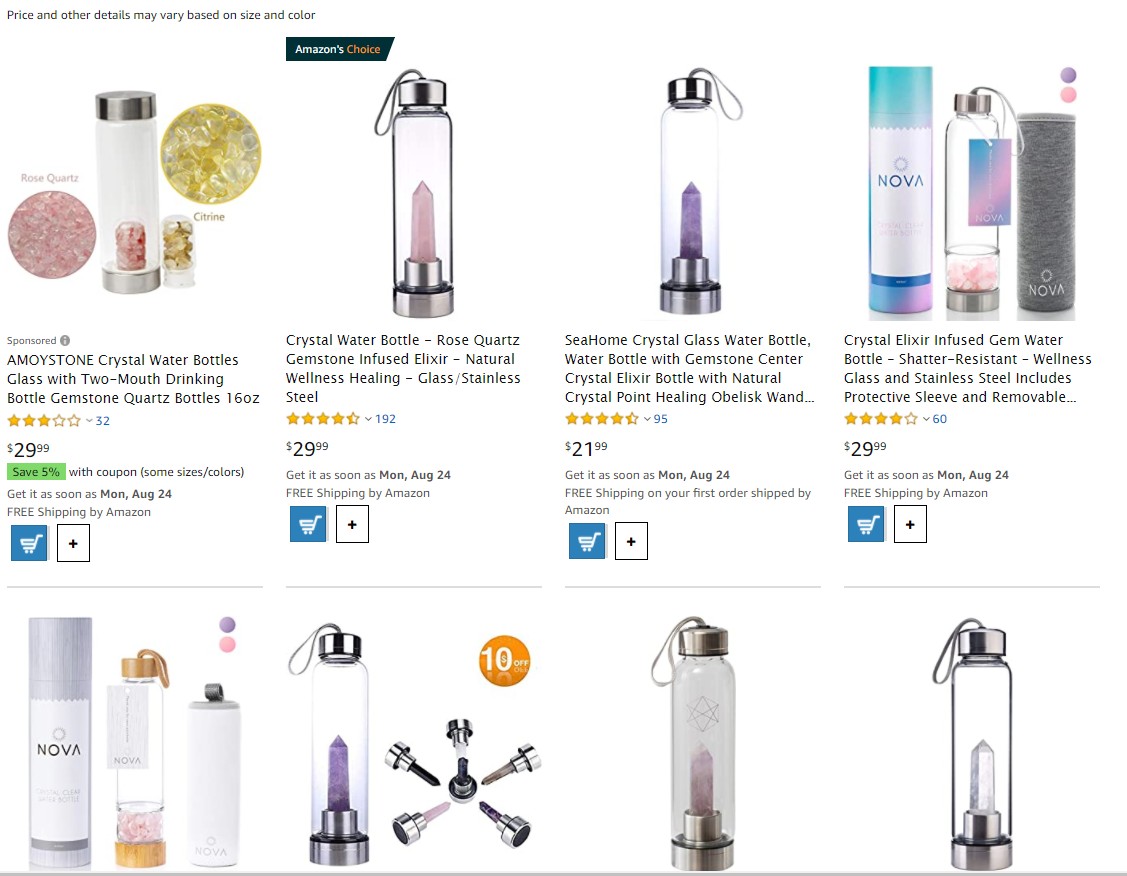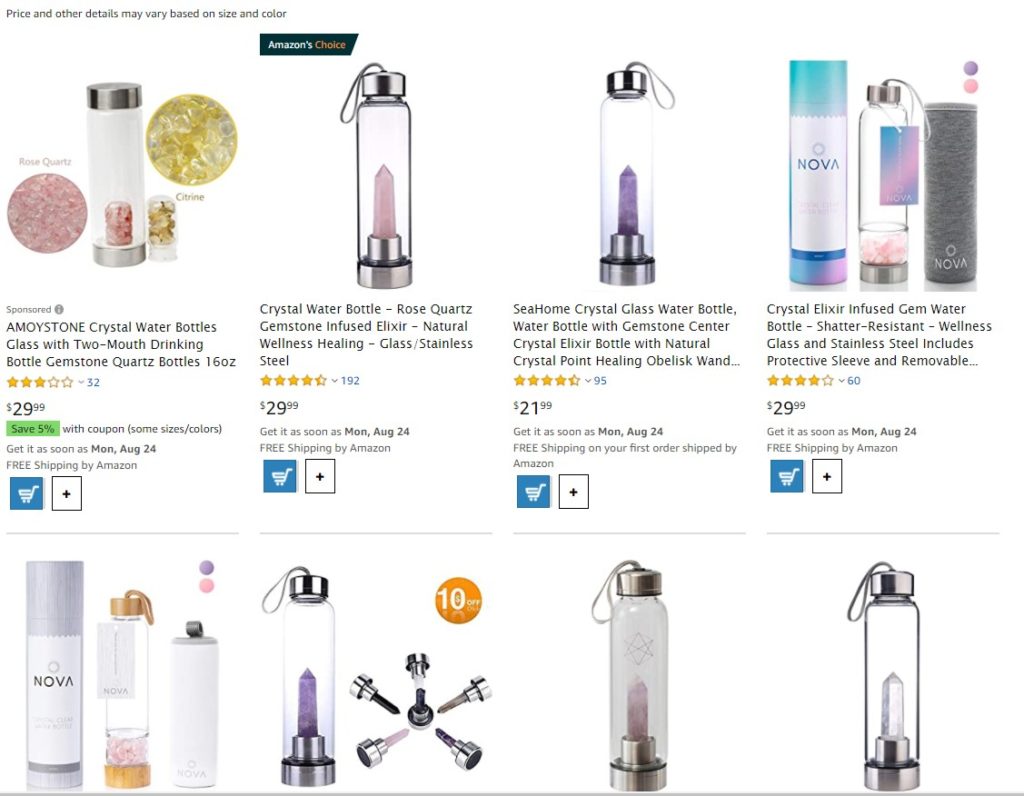 13. Reusable coffee cups
They have the same look as the coffee-to-go cup from the nearest cafe. However, apart from helping your buyer to fill up with energy, they also save energy for our planet.


14. Reusable Makeup Wipes
15. Organic soap and cosmetics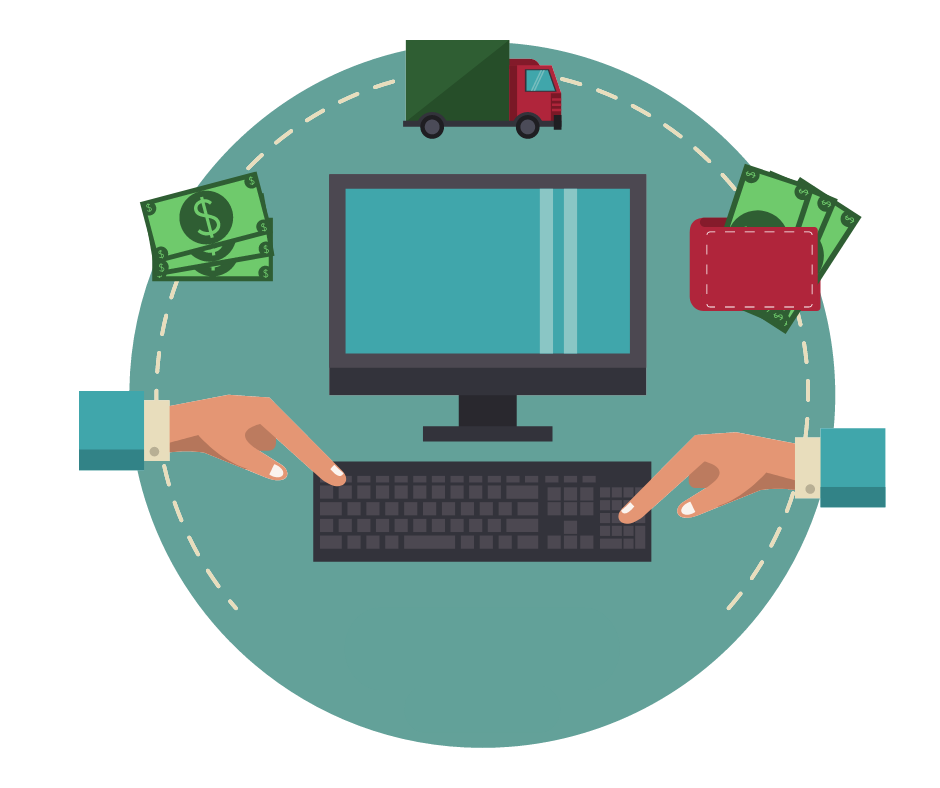 Not yet making money online?
Start your own dropshipping business. Sign up for a free trial of DSM Tool and we'll help you get started. Today is the day.
16. Water-saving tap faucet aerator
17. Shower flow reducer
Eco-friendly products aren't only reusable, non-plastic items, but also those that help to live a more sustainable life, for example, two of our last examples. Water-saving tap faucets and shower flow controllers help to reduce the daily usage of water, preserving our planet's natural resources. Therefore, they are also good for eco dropshipping.
18. Smart temperature controller
In its turn, the programmable wireless temperature controllers save energy costs and help us to conserve energy. The lovers of the smart house can be interested to buy it.
19. Bamboo toothbrush


20. Non-plastic organizers for home
It can be different fabric or cotton organizers for cloth and shoes along with metal, wooden, or bamboo bowls for personal things. Apart from their ecological benefit, they also look nicer than plastic baskets and boxes.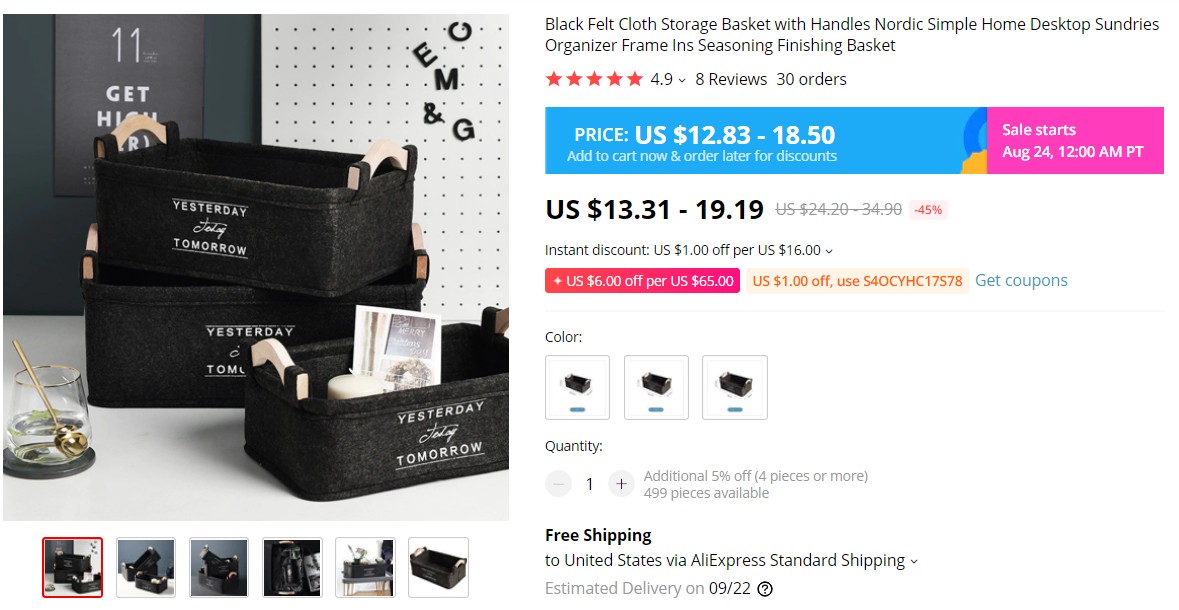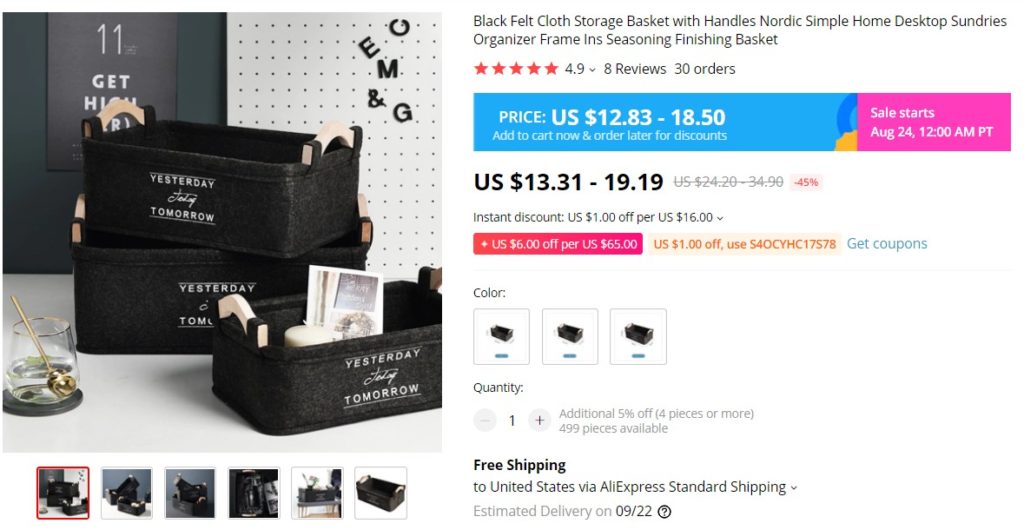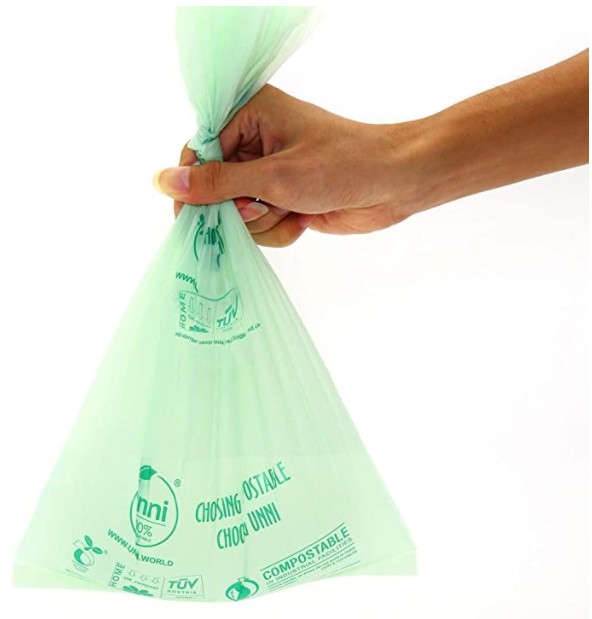 21. Biodegradable trash bags
It is another alternative to single-use plastic bags, that can be a handy instrument in everyone's kitchen.
22. Biodegradable dog waste bags
23.Biodegradable garden pots
They can be a great alternative to the small plastic pots and trays for gardening enthusiasts with ecological awareness.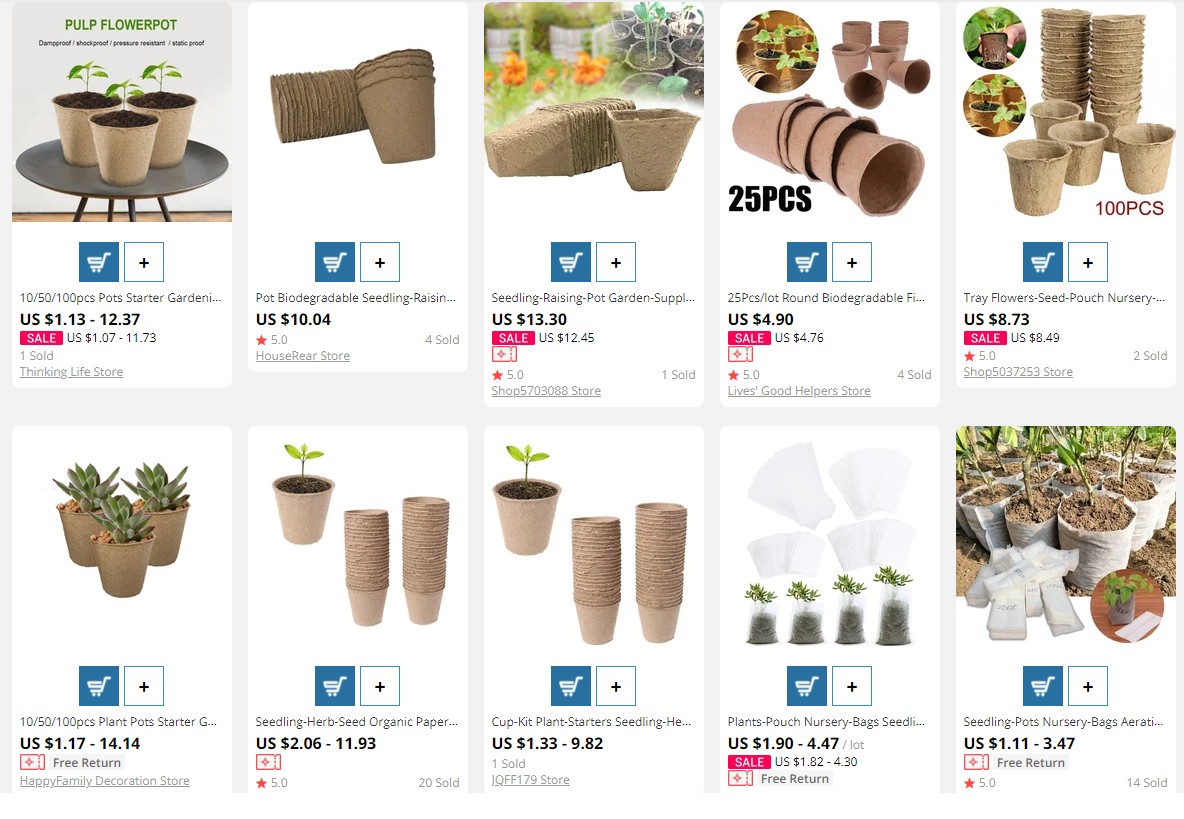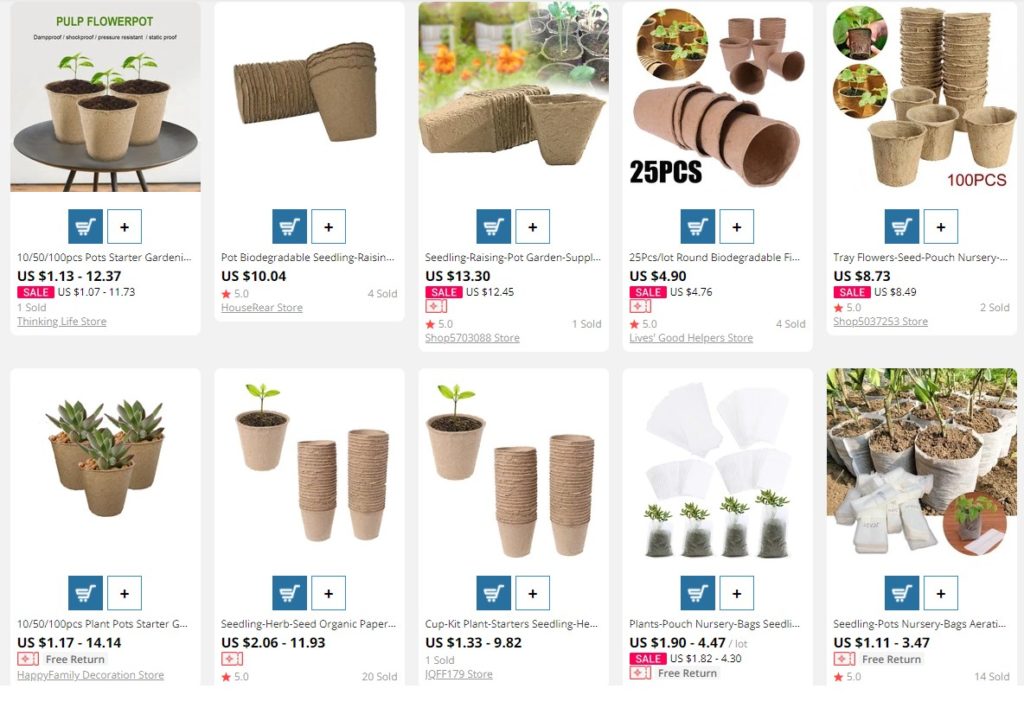 24. Disposable wooden cutlery
Some businesses in food industry had already moved from plastic cutlery to the wooden one. It's another green option to drop ship.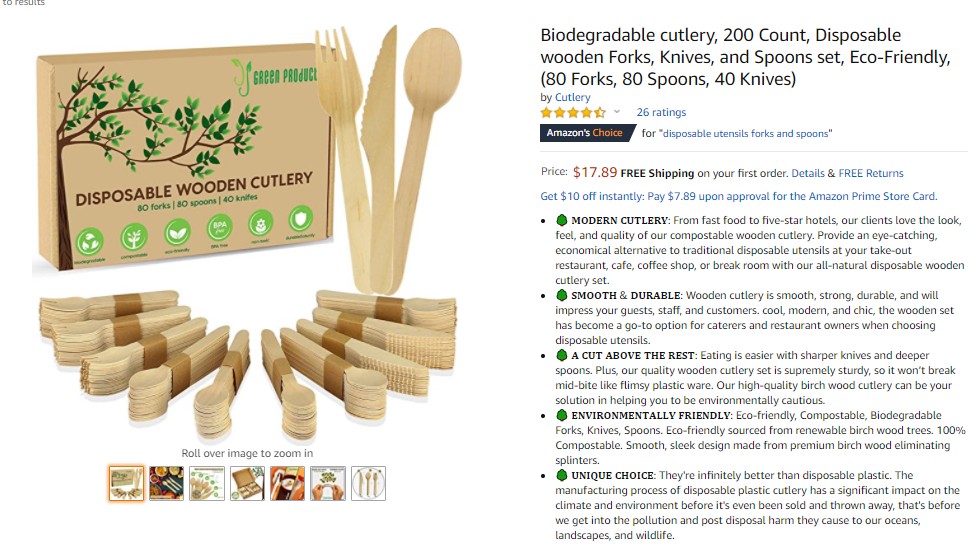 25. Reusable washable diapers
If you focus on selling the products for children, the washable baby diapers can bring greener alternatives within your dropshipping store. Cloth washable diapers are made of natural fibers, making them reusable and biodegradable. Besides, it's one of the good eco-friendly baby products to sell online.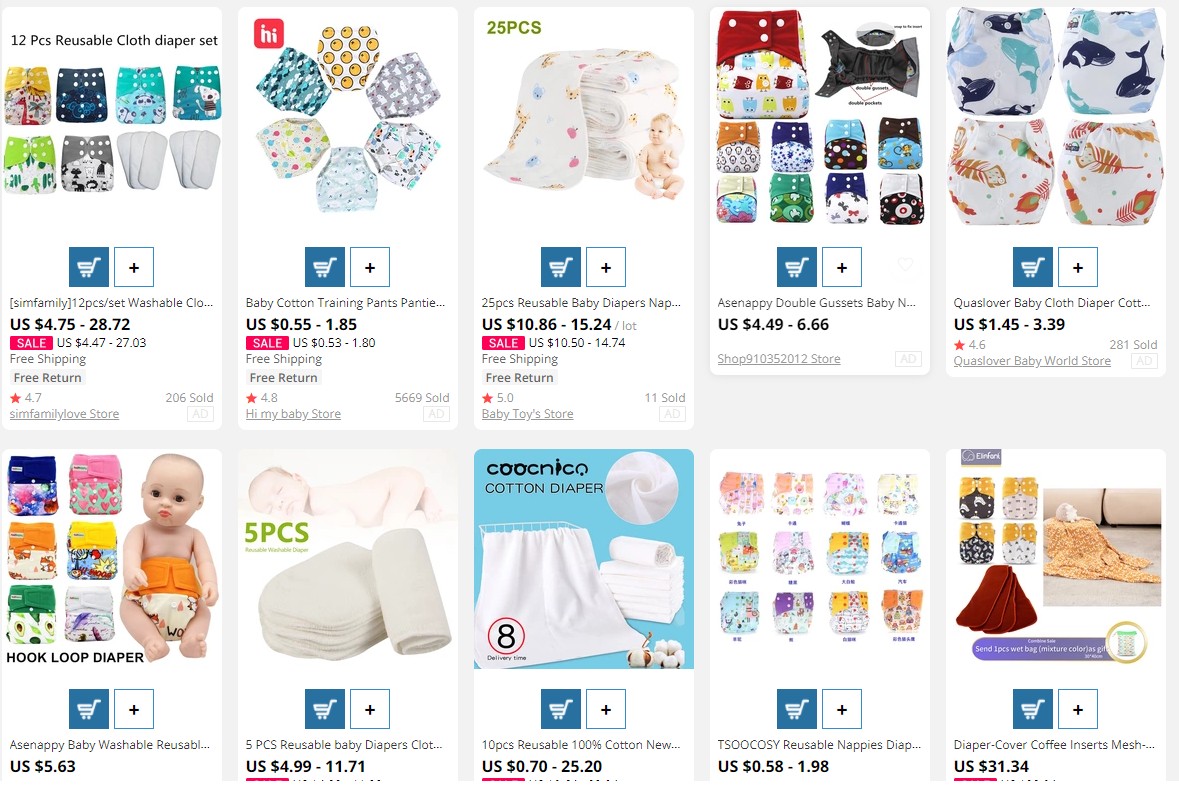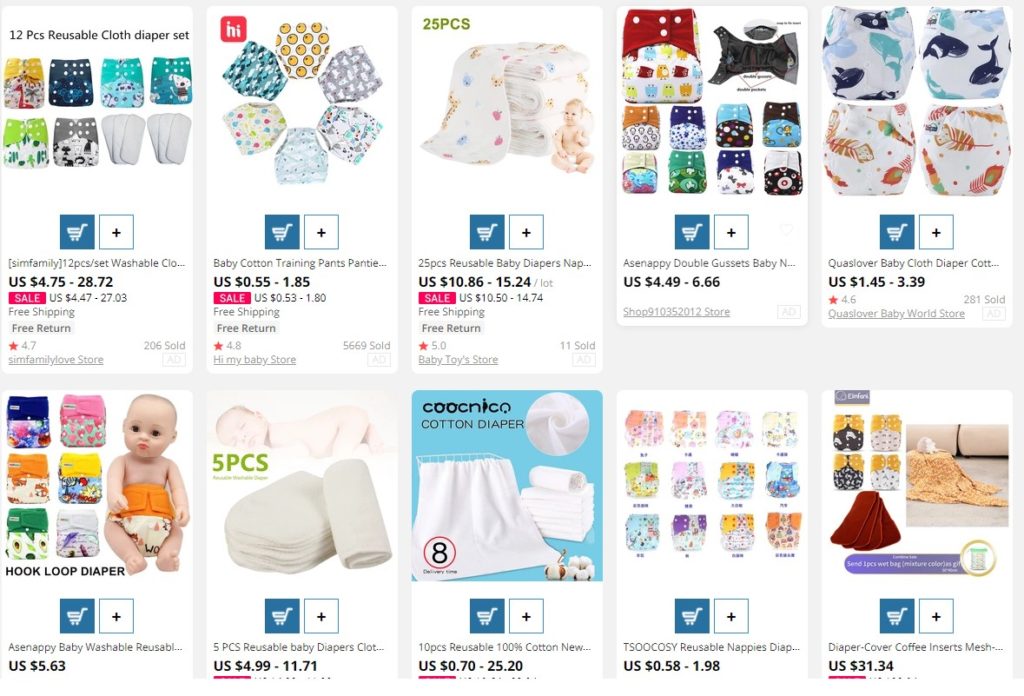 26. Rechargeable batteries
They are more energy-efficient and produce less waste. However, its main advantage is that you can use them for years. Well, just don´t forget to charge them!
On the other hand, it can be a good catch for your dropshipping store, as for now, there are 99 potential buyers for 1 listing on eBay:


27. Solar portable lamp
Renewable energy sources have a significant contribution to bringing down carbon discharges and creating a sustainable environment. Besides, the range of innovative solar products grows very fast, thanks to the developed technologies. Consequently, various solar items appear in the market at affordable prices. If you are thinking to do green dropshipping as well, you can consider adding them to your store.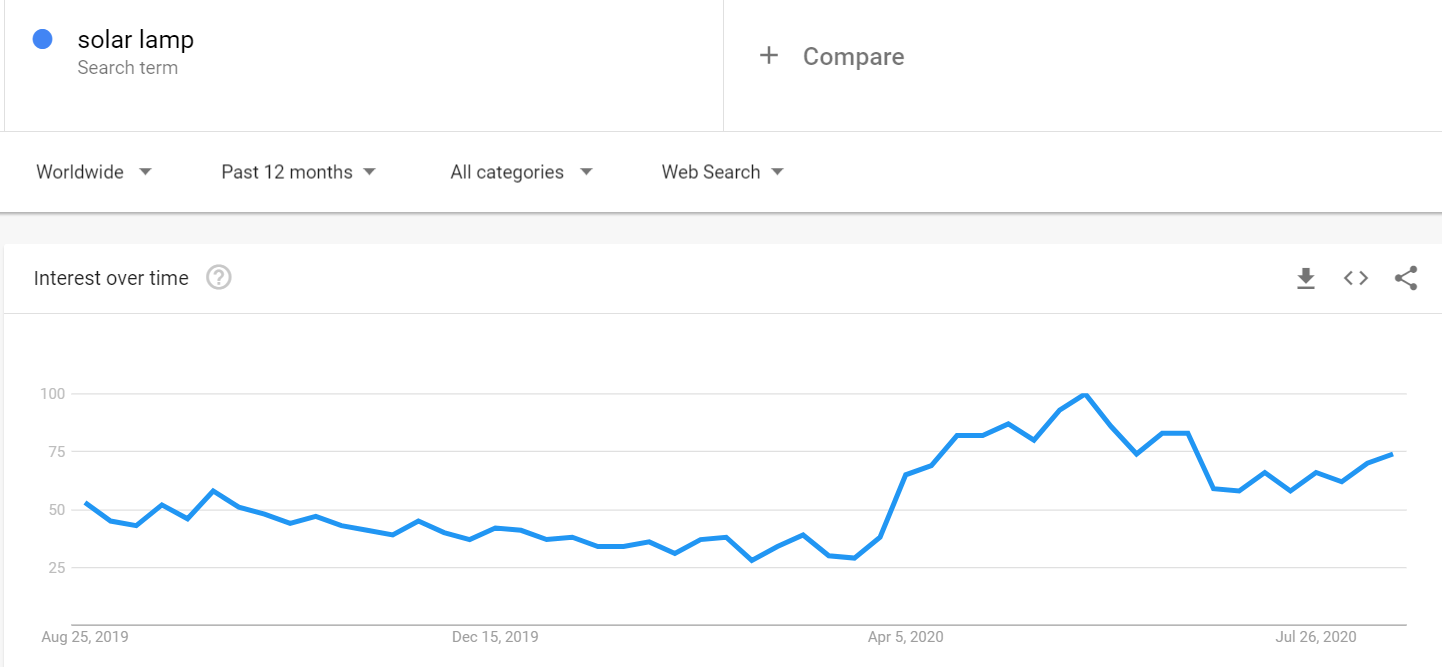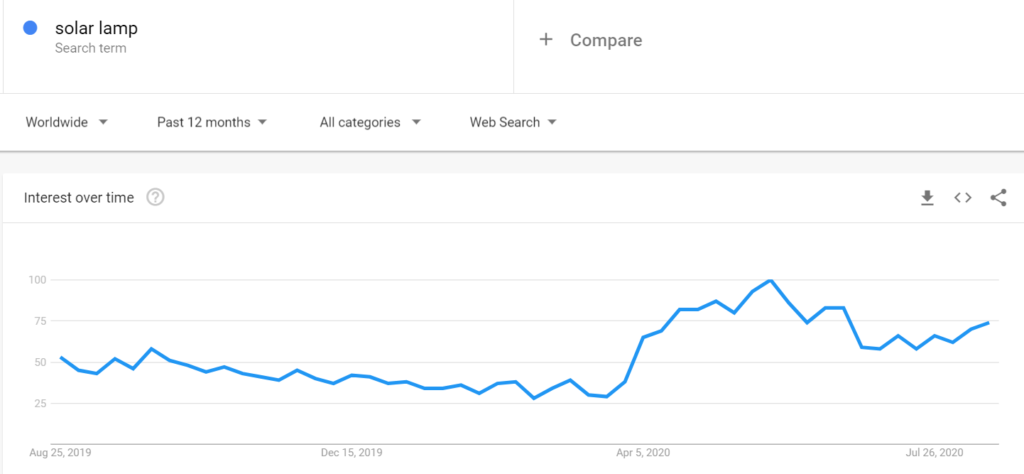 28. Solar power bank
This sustainable product is getting pretty trendy. The statistics speak by itself: 46 potential buyers for 1 eBay listing. 81% out of all listings get a purchase. Plus, the sum of earnings from selling this item is higher among all the abovementioned examples.


29. Solar bluetooth speaker
30. Smart socket plugin
Automatization increasingly enters our homes every day. The smart outlet plugins can be a good idea to start to sell because they are not only modern additions to our homes but also present the sustainable daily solutions, which help to save the energy and reduce monthly utility costs.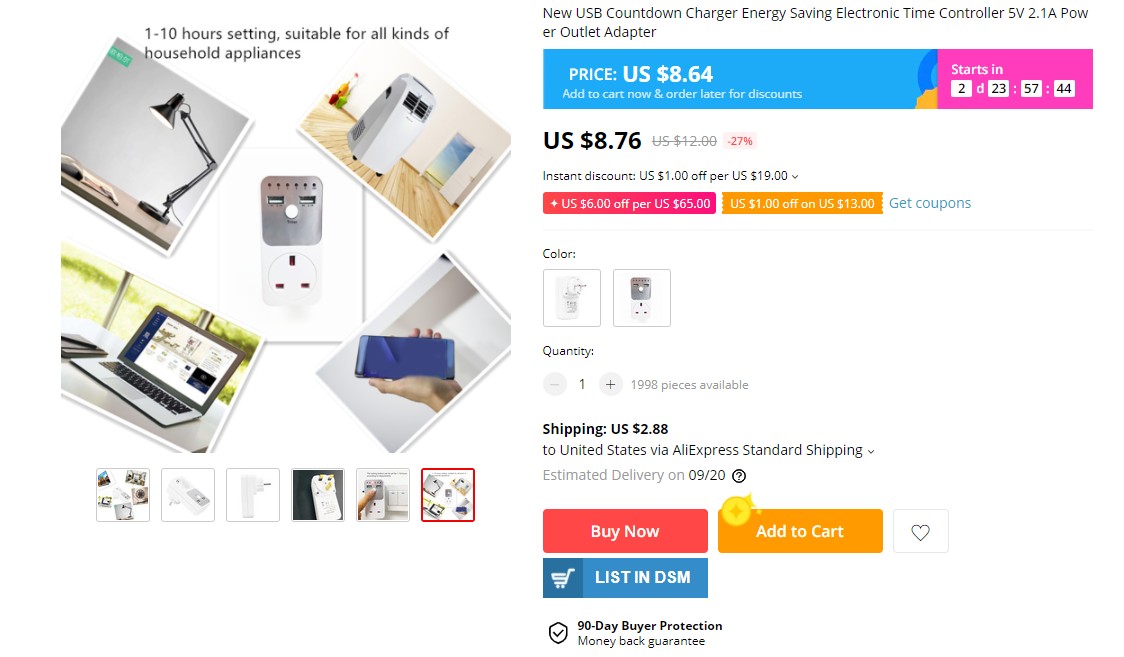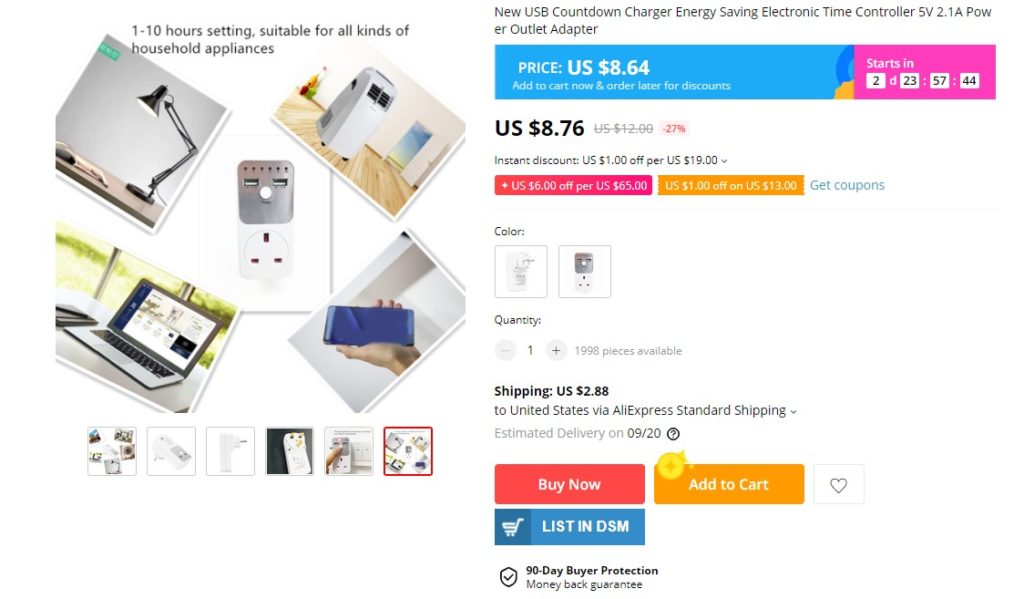 31. Wooden toys
Wooden products are getting really popular. Nowadays, you can find a big number of wooden toys for any age. It's another eco product idea you can use for your green store.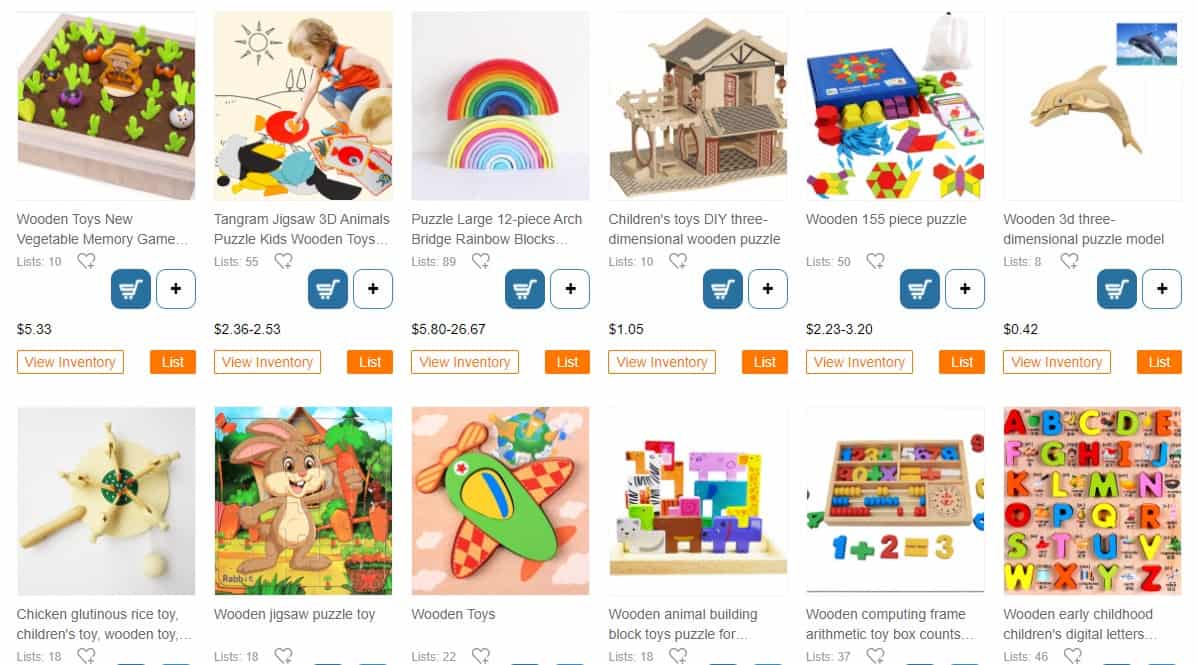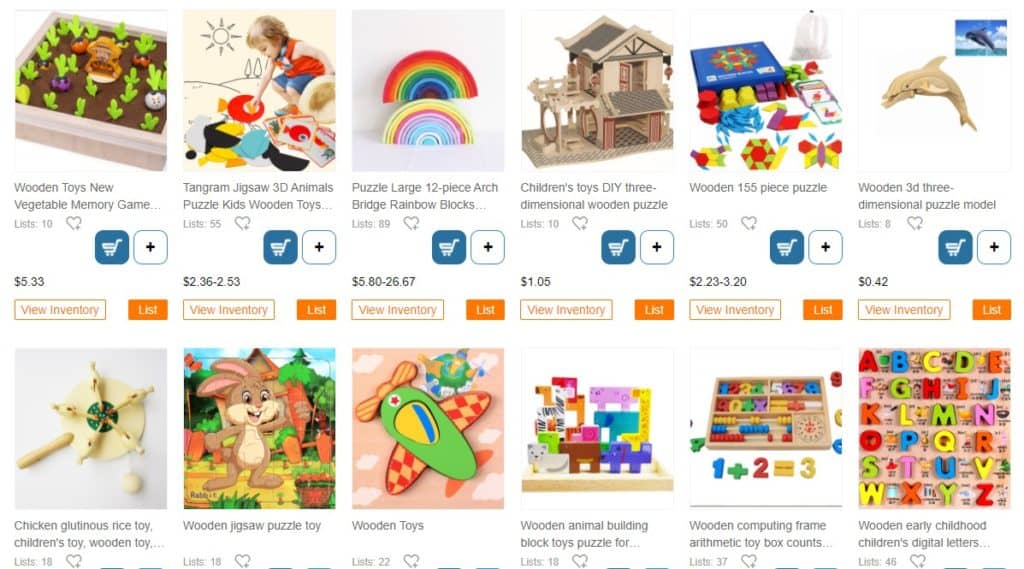 32. Eco Shoe Inserts
Here is another eco product for daily life. The shoe inserts with the eco-foam made with recycled and sustainable material is another product idea for green drop shipping. You can find it in the eCommerce giants or get in contact with your eco suppliers to produce it for you.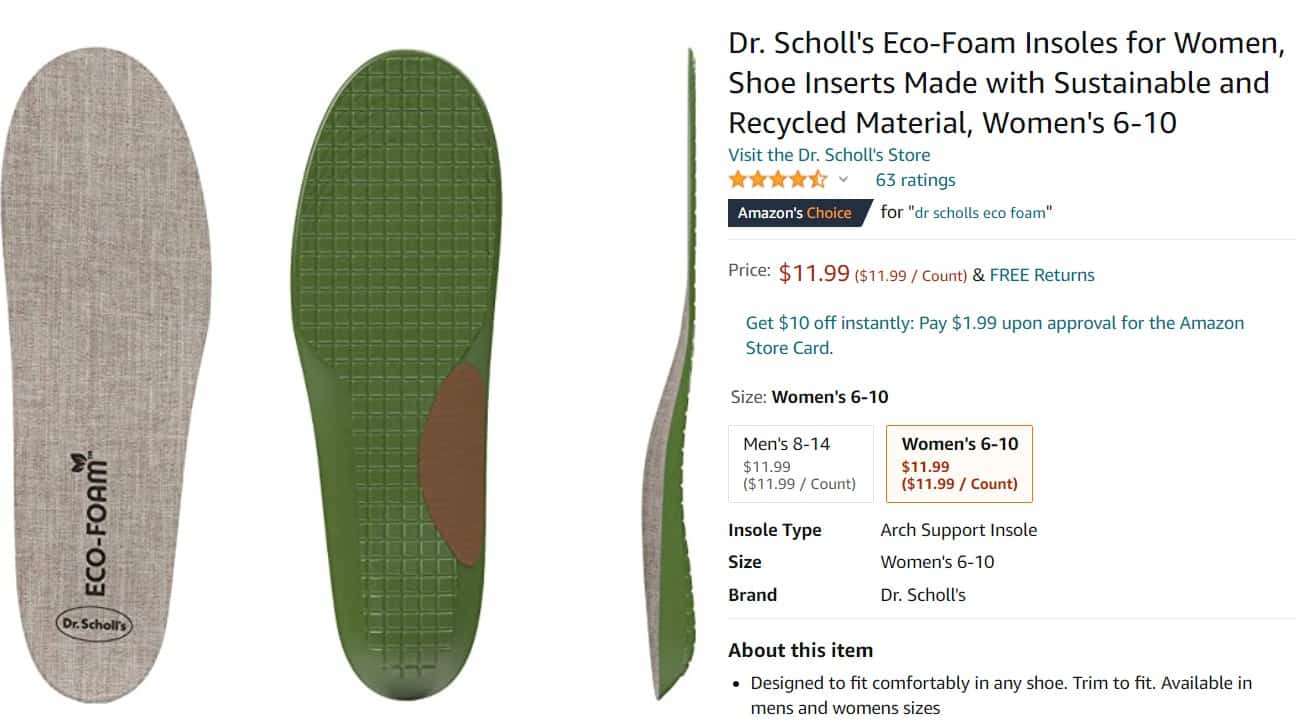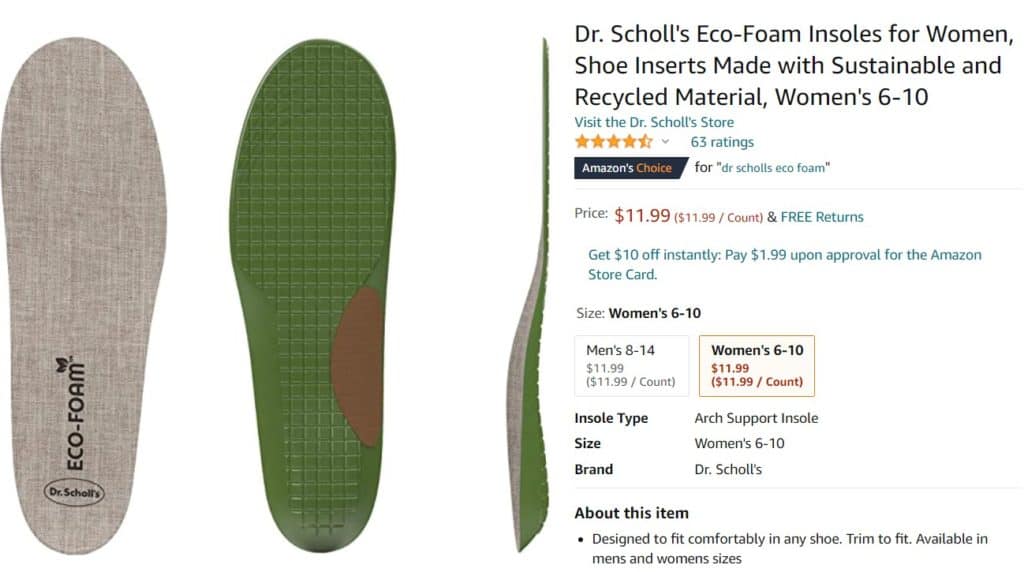 33. Natural Wooden Dish Brush
Wooden dish brushes can replace plastic brushes and reduce the usage of plastic. There would be more and more such wooden products in the shops pretty soon.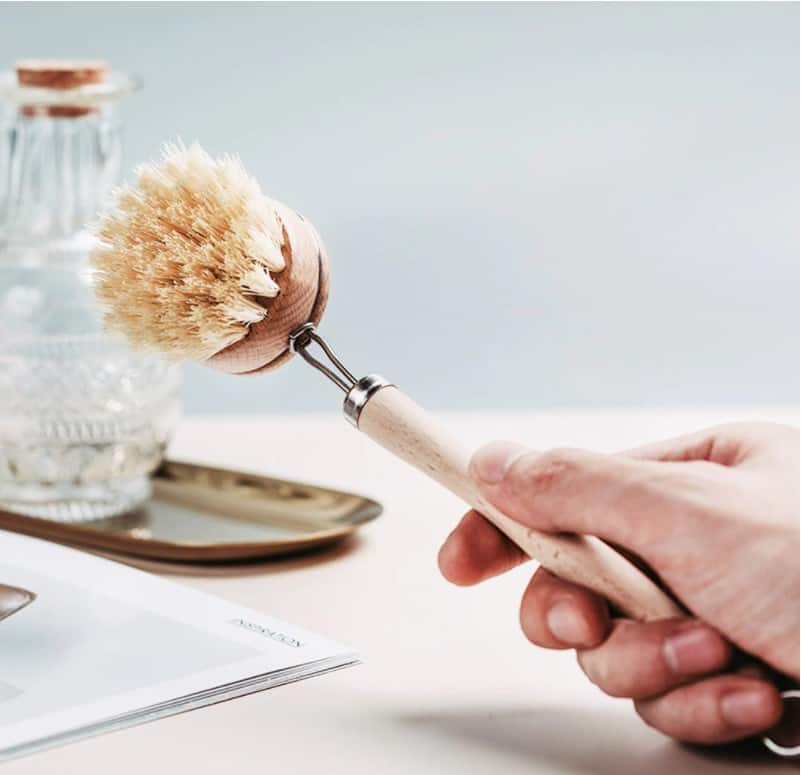 34. Cork Yoga Mat
Such environmentally-friendly yoga mats are excellent dropshipping product ideas for your eco store. They can be sold in bundles with the cork yoga bricks.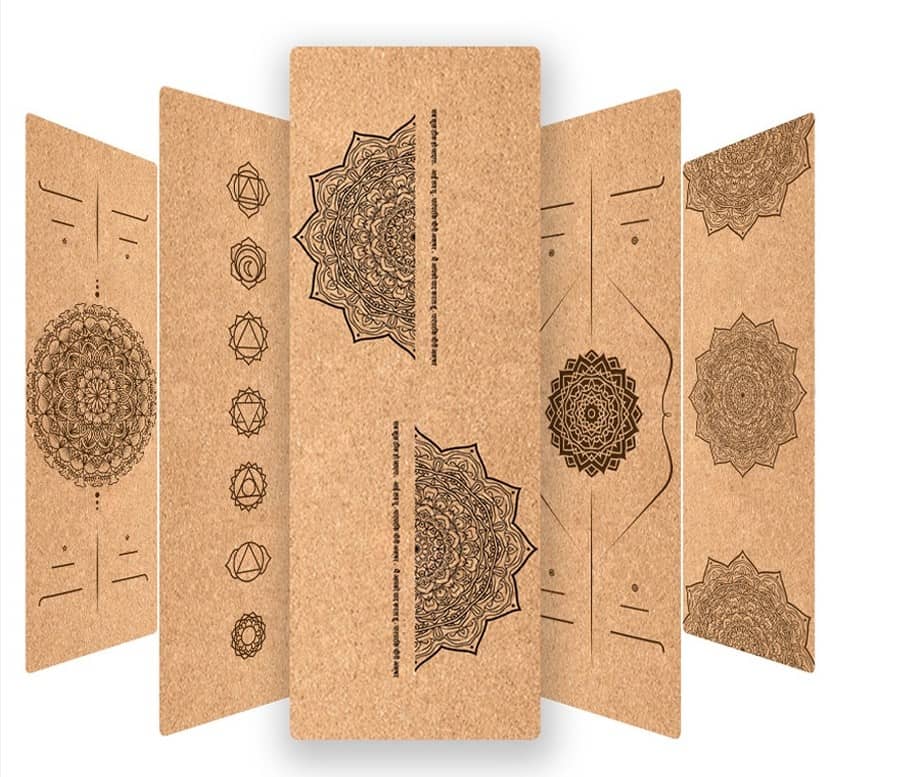 35. Eco Bowl Clip for Toilet
Such Eco Clips is 100 percent recyclable, does not dissolve when wet, or pollute the water. It's a greener solution to replace the plastic clips. They work in the same way. People place them on the outside of bowls (where the seat goes down and stays down).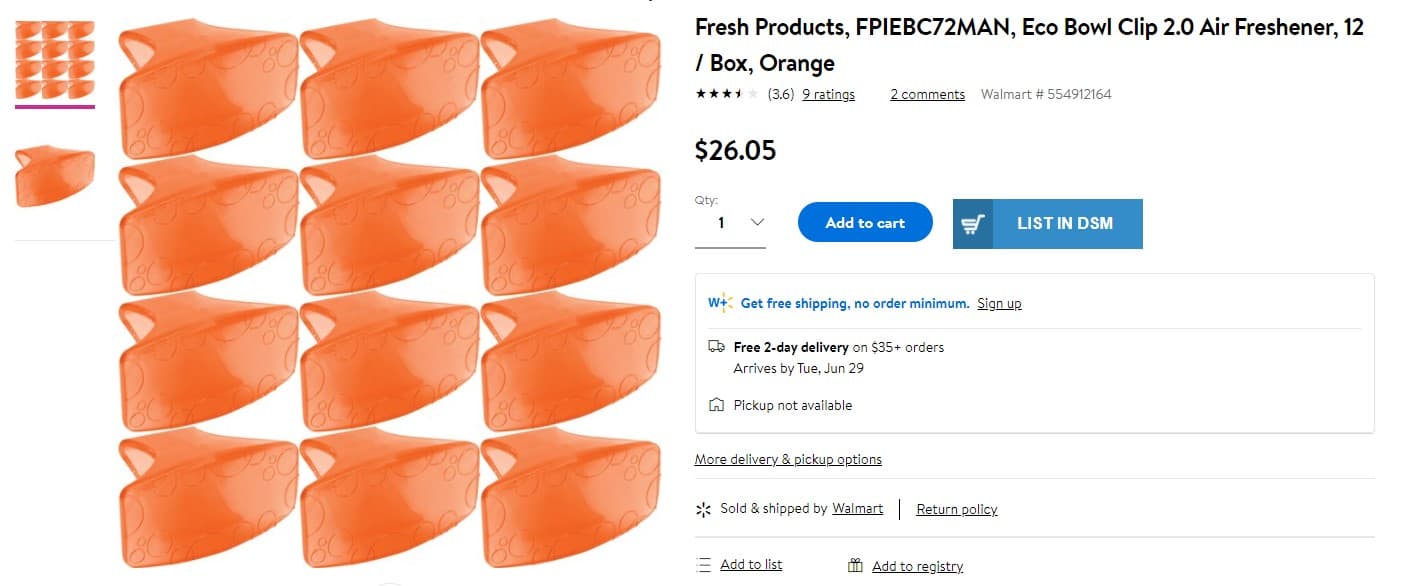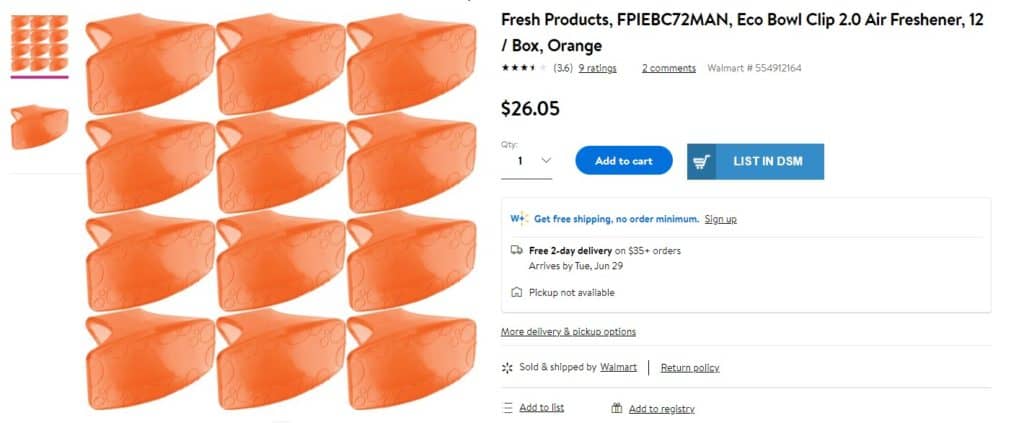 36. Eco Friendly Non-Slip Rug Pad
It's an eco-friendly alternative to other traditional non-slip pads. It's made with 100% plant jute base and it offers better non-skid properties than a plastic one.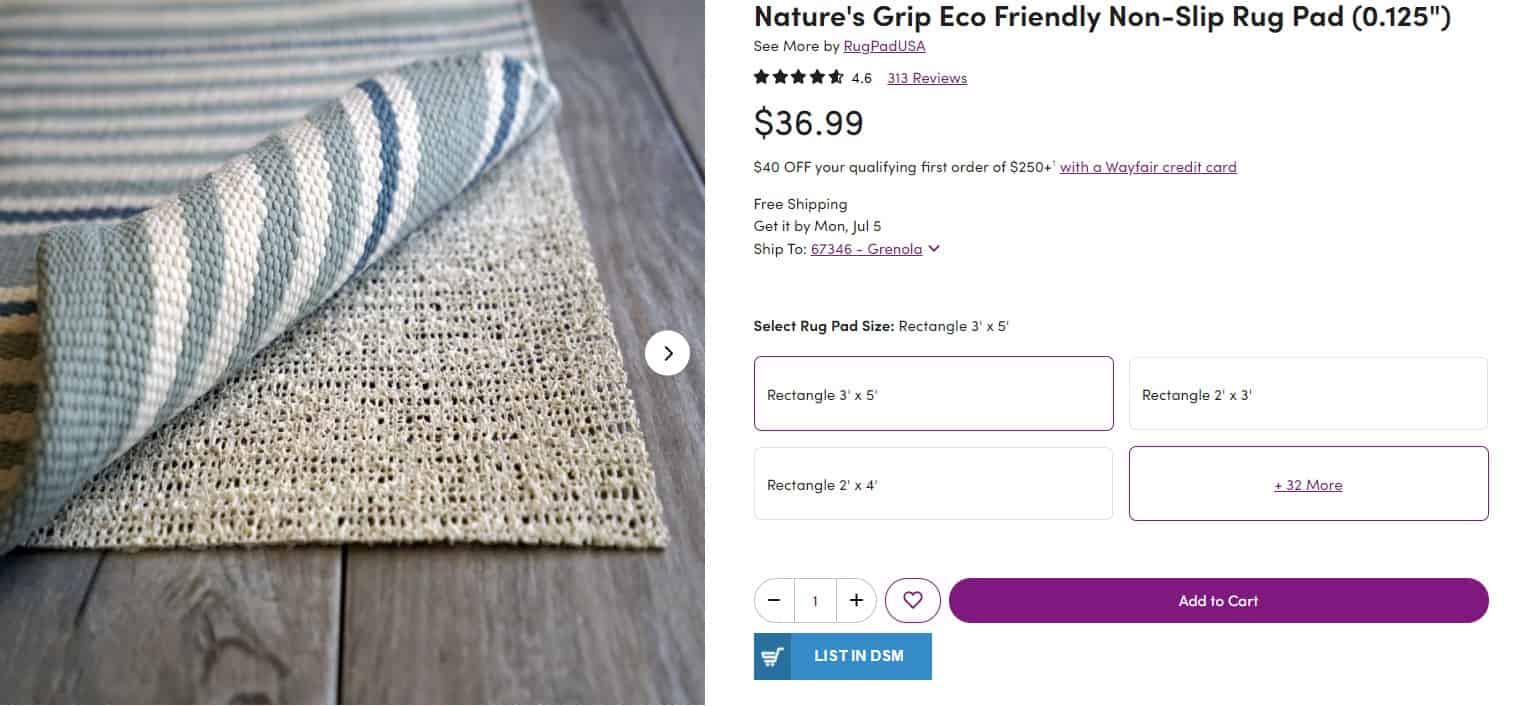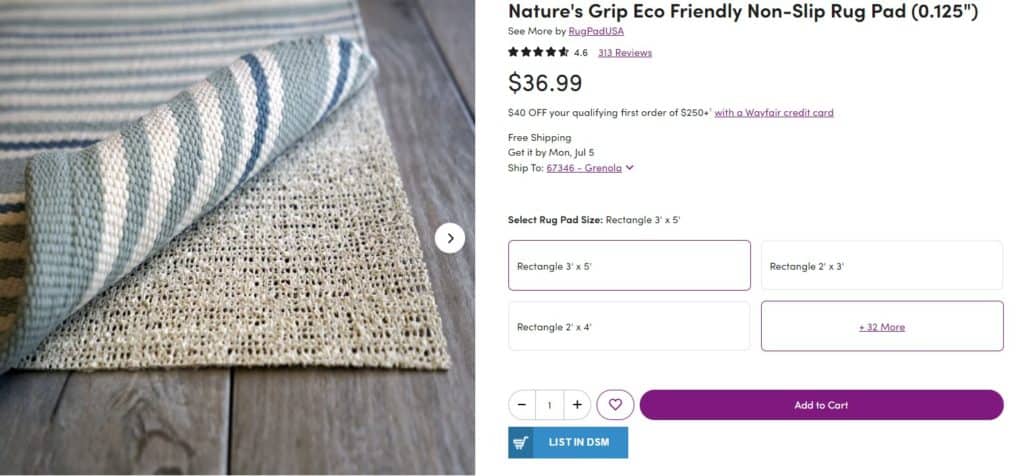 37. Natural Deodorant Bars
Natural deodorant bars are a zero-waste product, more sustainable, and green solutions for daily life. They are made with biodegradable ingredients and compostable packaging ( if you find the green supplier).
38. Eco-Friendly Detergent Stips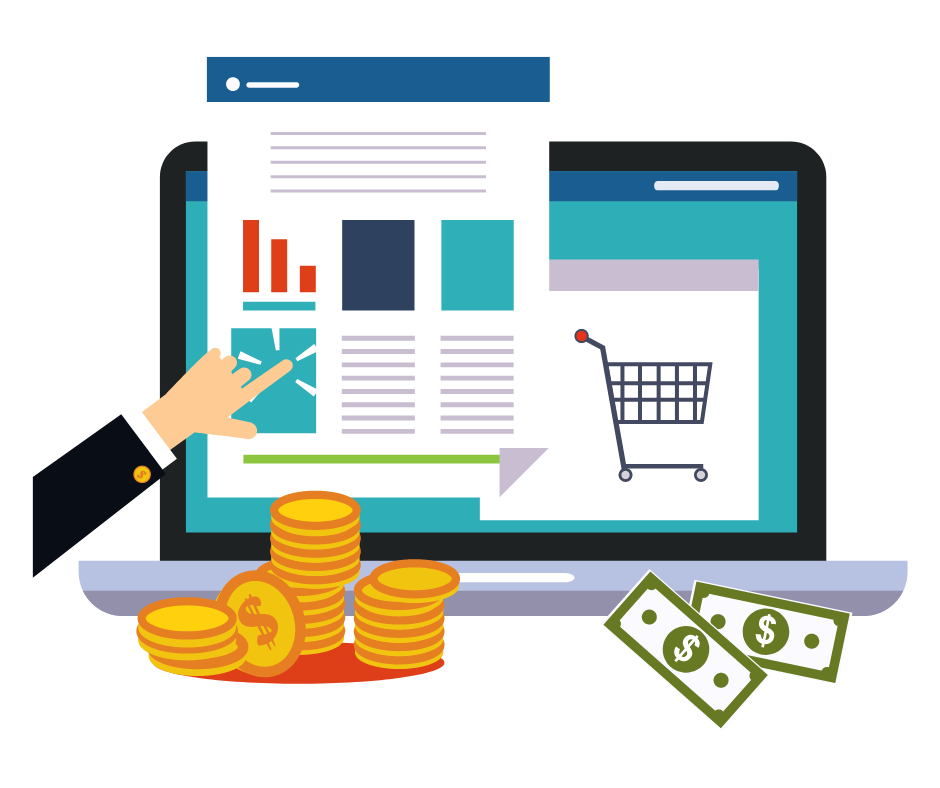 Don't wait for the profits, make them!
Start a profitable dropshipping business with DSM Tool. Get a free course and a free trial of the software.
39. Eco Watch Strap
Completely biodegradable and recyclable watch straps are our next product idea for eco dropshipping or your eco store.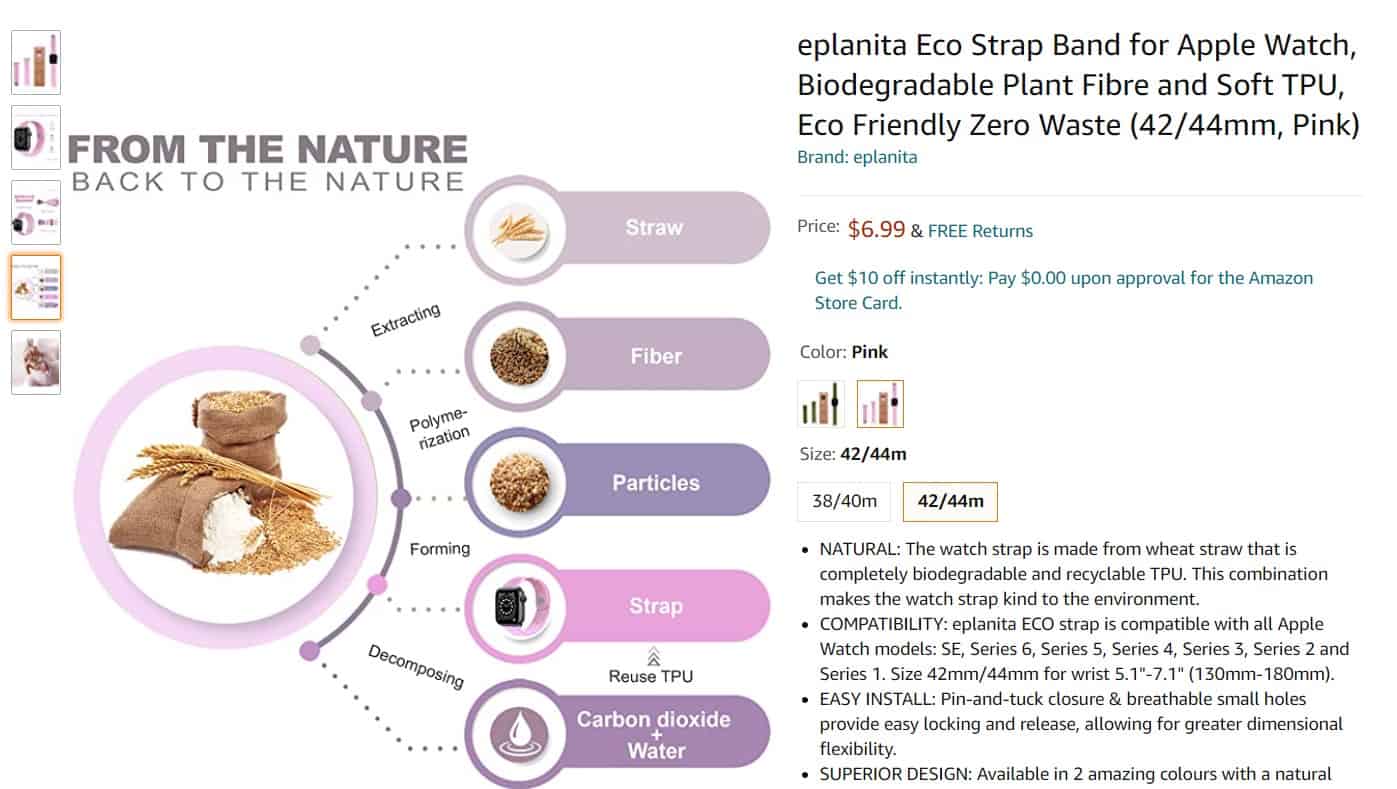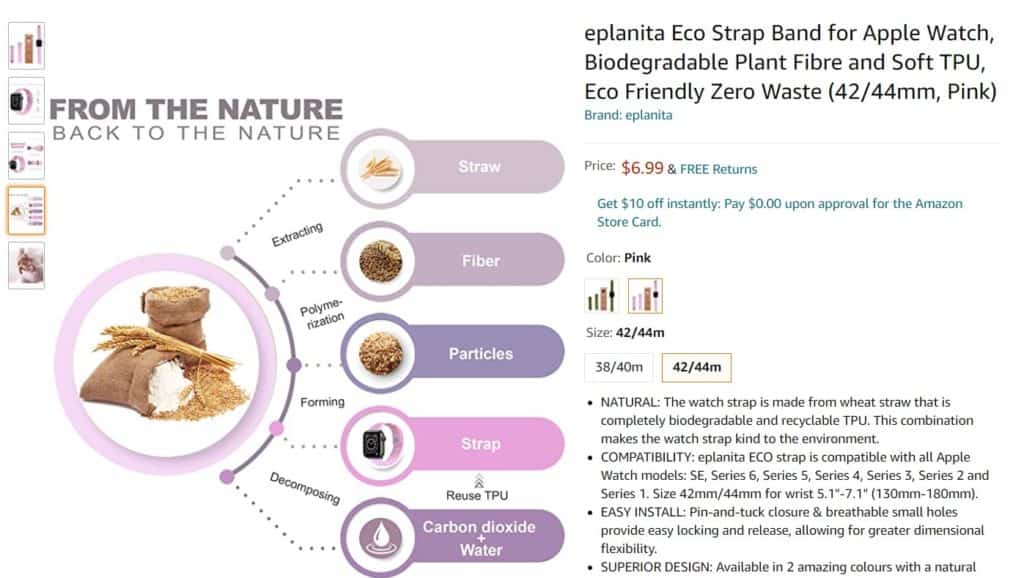 40. Sustainable phone case
Biodegradable phone cases made with wheat straw or other sustainable material can fully replace the usual plastic phone cases, and, by itself, reduce the usage of plastic to save our ecology. More and more models in different colors or for various phones appear. It's a great eco product to sell online.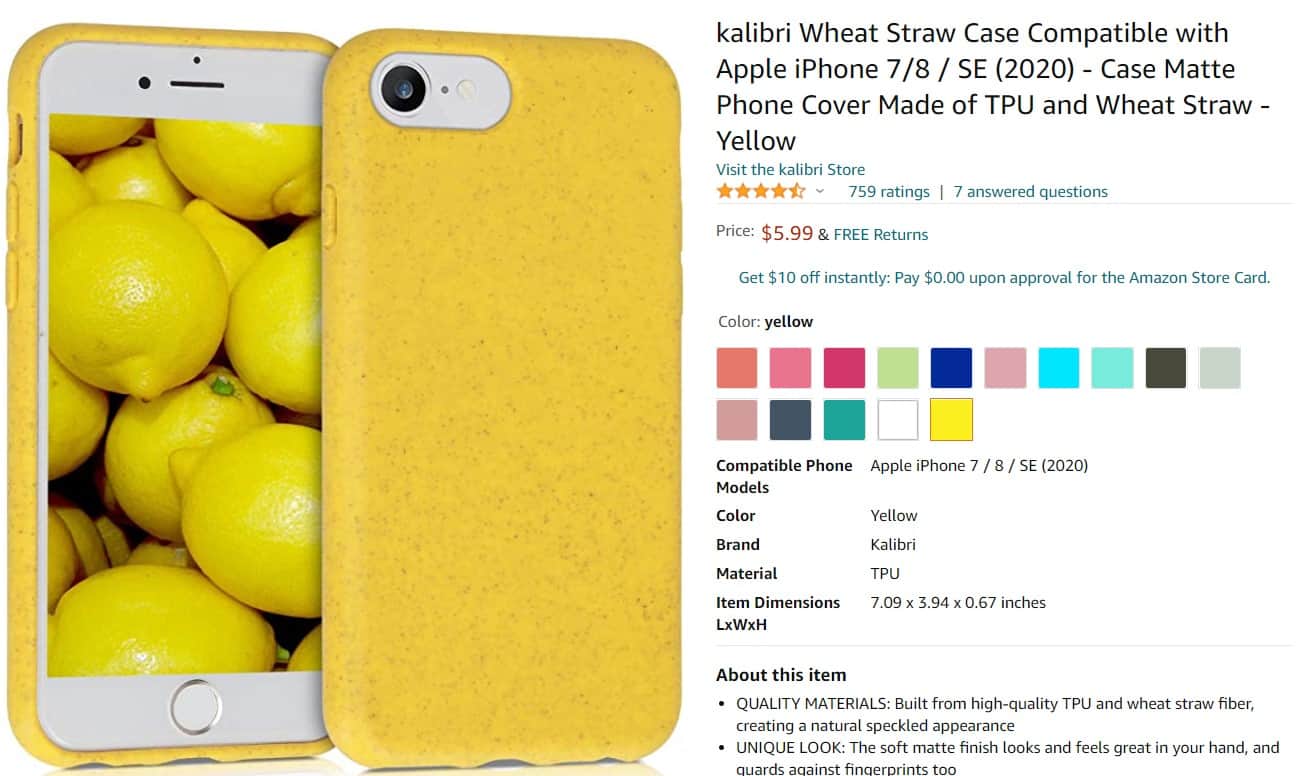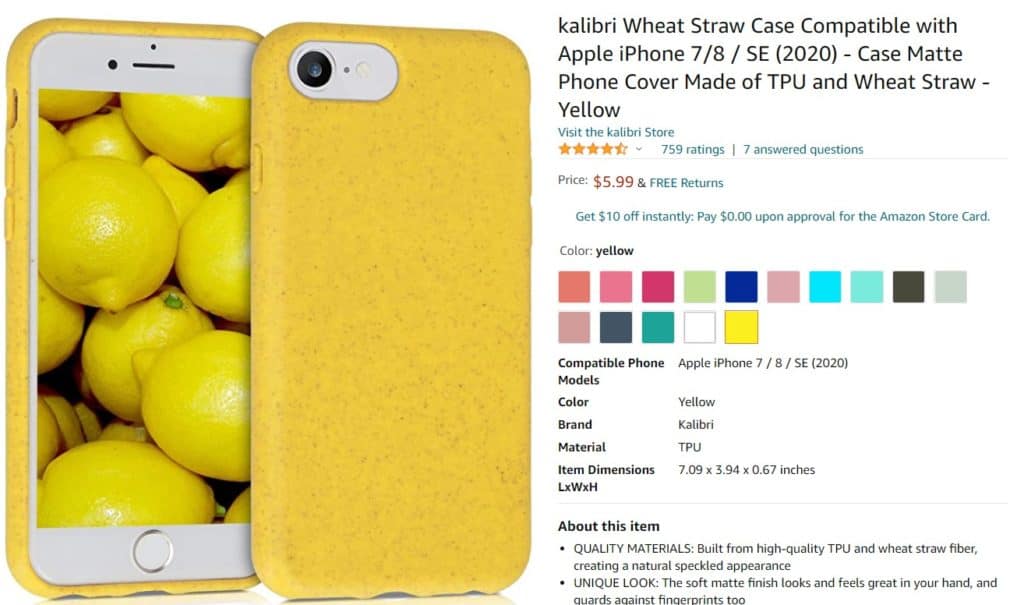 41. Bamboo Toothbrush Holder
This plastic free sustainable product is a minimalist solution to store toothbrushes, holds up to four toothbrushes upright, allowing the handle to dry completely, making it ideal not just for the baby, but also for the entire family.
42. Laundry Basket for dropshipping eco friendly
An extra-large washing basket should be light but strong, ensuring that it will not distort with time. Laundry is placed in the washable, plastic-free liner bag with two compartments for separating light and dark organic clothes, saving time while doing laundry. The airy cotton bag helps to avoid odors and lifts out easily to be taken to the washing machine.
43. Organic cosmetics
Organic cosmetics is another eco sub-niche you can consider for your Shopify store or another eCommerce store. Natural, organic, vegan cosmetics, natural baby bath products are some examples of what you can dropship eco-friendly.
44. Organic Cotton Muslin Bibs
The organic cotton base is both highly absorbent and breathable for the baby's comfort. In addition, it's an excellent sustainable eco-friendly baby product.
45. Eco-friendly bath toys for children
It's another sustainable product idea for dropshipping, possibly also in the baby products niche. The best bath toys are those made with sustainably sourced natural materials and with only natural finishes. Non-toxic toys that will replace plastic ones are a good choice. Since it will provide saver bathing for infants. And this is what your customers are looking for.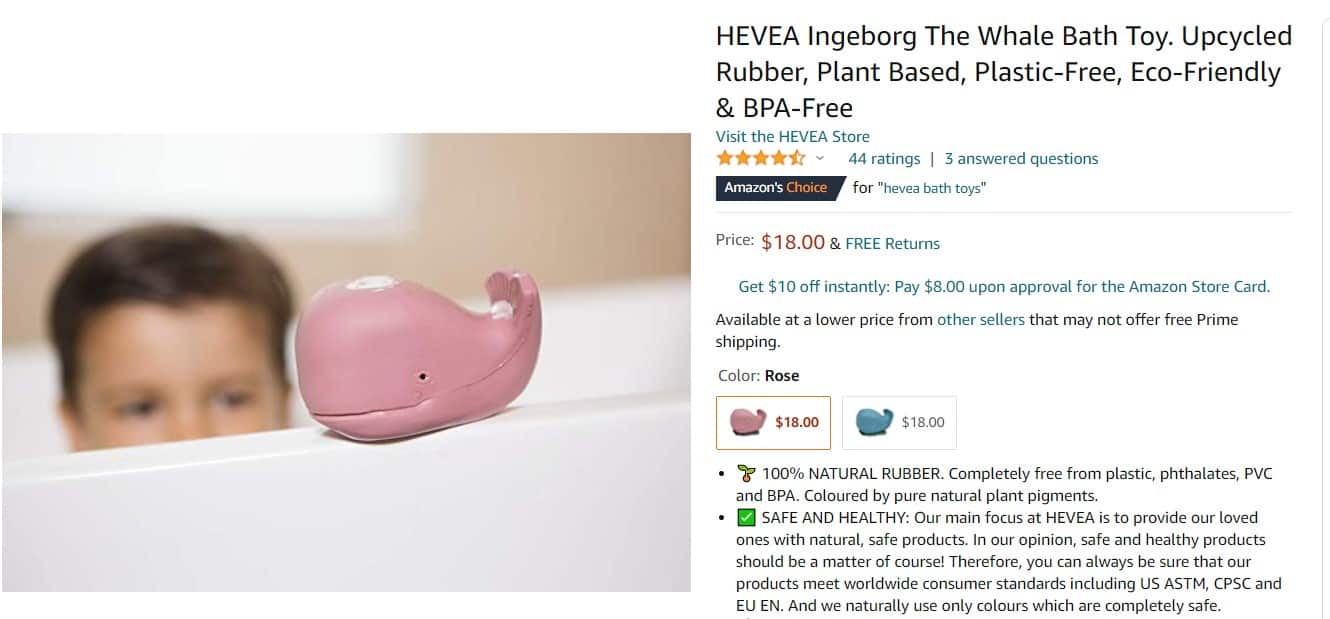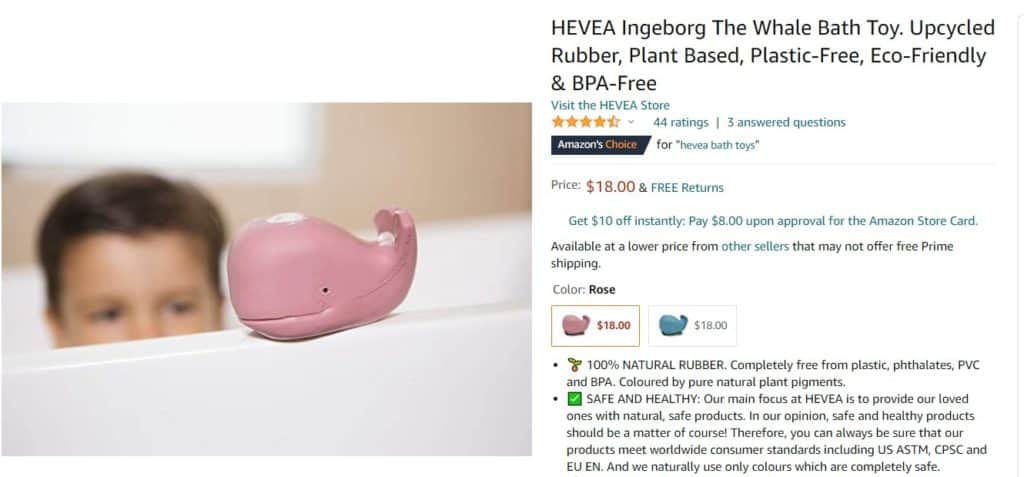 Tip
You can find more eco product ideas for the baby niche dropshipping in the article about TOP 35 Natural Baby Products.
Conclusion
As you can see there is plenty of eco product ideas on how it is possible to become a part of green dropshipping, also called eco dropshipping, and make your e-commerce shop more sustainable. The suggested green products are related to absolutely different categories: pets, children, health care, home and kitchen appliances, technologies, gardening, beauty products, etc., that's why it's easy to combine them with other niche items.
We hope you've found ideas of eco-friendly products to dropship among offered items. We wish to see more dropshippers choose environmentally friendly products when looking for products for dropshipping. That includes you, who is now ready to make your shop greener.