9

min read
You can't skip the dropshipping Black Friday preparations for your eCommerce store this year. Well, of course, if you want to increase your profits in Q4. The last quarter of the year between October and the end of December is the strongest period of any year when it comes to online shopping. That's why all of the Internet stores and dropshipping stores will see an increase (in certain cases, huge spikes) in their sales volumes.
The popularity of Black Friday and Cyber Monday sales weekend is a big win for online sellers of all scales. An interesting fact to motivate you: 108 million people just in the USA plan to do shopping online during the BFCM 2021!
However, to really boost your dropshipping sales, you will need to build a strategy and follow it. In this article, you will find tips on how to prepare your store for Black Friday dropshipping.
What's Black Friday and Cyber Monday About?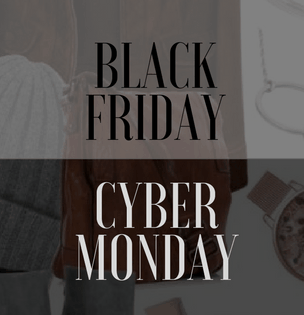 Black Friday and Cyber Monday are the two big sales events of the year, described as the pre-Christmas day shopping spree where consumers are willing to spend in preparation for the Holiday season. Many retailers and big dropshippers participate in this event. Pressured with the competition, businesses come up with various sales gimmicks which make the event crazy with sales and discounts irresistible to consumers. So why it's important to prepare your dropshipping store for Black Friday and Cyber Monday?

Black Friday/Cyber Monday Statistics You MUST Know
The BFCM sales bonanza had been a hit in previous years. The pandemic accelerated the shift to digital all over the world and brought a real boom in the eCommerce industry.
Surely, it has influenced the Black Friday shopping behavior. As a consequence, 2020 was a record-breaking year for online shopping. As never before, 100 million consumers shopped online during Black Friday. 100 million consumers were looking for good deals online. Just imagine this!
According to Statista, Cyber Monday in 2020 exceeded the eCommerce revenue of Black Friday 2020 by $1.8 billion, and it was the real spike in sales! Here is why:
Both, Black Friday big shopping day and Cyber Monday showed growth in eCommerce total spending within the USA. Black Friday with $9 billion eCommerce revenue had an increase of 26%. And Cyber Monday revenue reached $10.84 billion, showing an increase of 24% (Comscore) in comparison with 2019.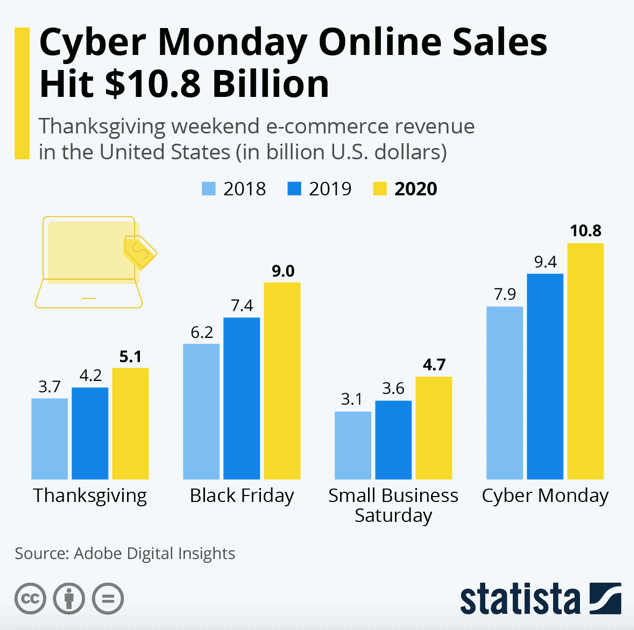 By this Cyber Monday 2020 officially became the greatest online shopping day in the history of the USA.
As for 2021, some 108 million people ONLY in the United States planned to shop on Black Friday. The number of sales and eCommerce revenue this year is expected to grow even more during this Thanksgiving weekend than last year. Especially during Cyber Monday 2021.
Apart from the USA, huge sales spikes on Black Friday and Cyber Monday happened also in Germany, Canada, the UK, Australia, South Africa, Brasil, etc.
So, get ready!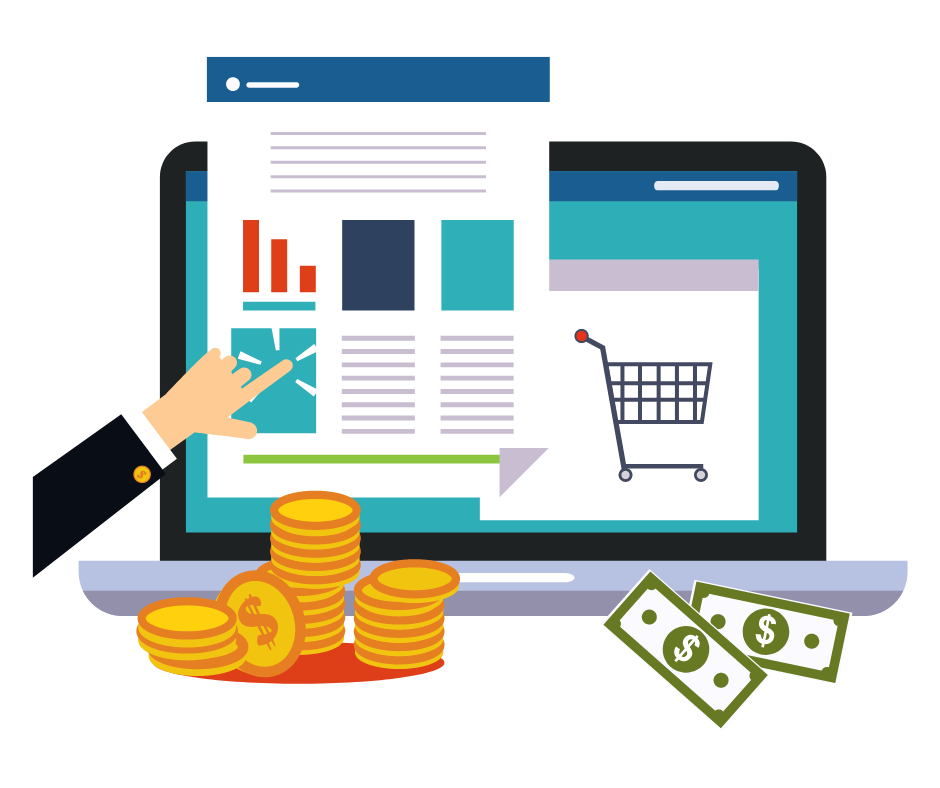 Don't wait for the profits, make them!
Start a profitable dropshipping business with DSM Tool. Get a free course and a free trial of the software.
Planning Ahead Your Store For Black Friday Dropshipping and Cyber Monday Days
For any online and especially the dropshipping business, the most income-generating season of the year is the holiday season. It is at this time of the year that retailers are able to make up to 40% of their income in just the last quarter. Therefore, drop shippers should be prepared and planning ahead is essential.
At this time, you should already have started planning. As per Google trends, people have started searching for Christmas gifts at the beginning of August, which is a good indicator for online businesses to start planning for the holidays.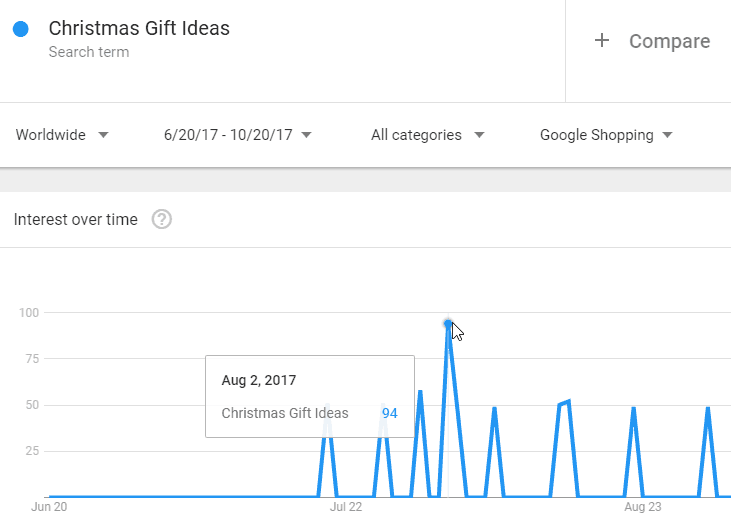 During Cyber Monday and Black Friday Dropshipping Select Multiple Suppliers for the big Demand
As a drop shipper, you must anticipate your stocks. During big sale events like BFCM, the number of stocks goes crazy, meaning it goes rapidly in and out of stock. To make you better prepared for the upcoming big sales event, consider working with multiple suppliers. Enlist more than one supplier of the same product during your dropshipping Black Friday campaign.
Select an eBay Store Template According to the Event
Let your customers know that you are participating in the Black Friday and Cyber Monday events. Change your eBay store template to Black Friday-themed graphics. Great visuals make a big impact on customers checking out your eBay store.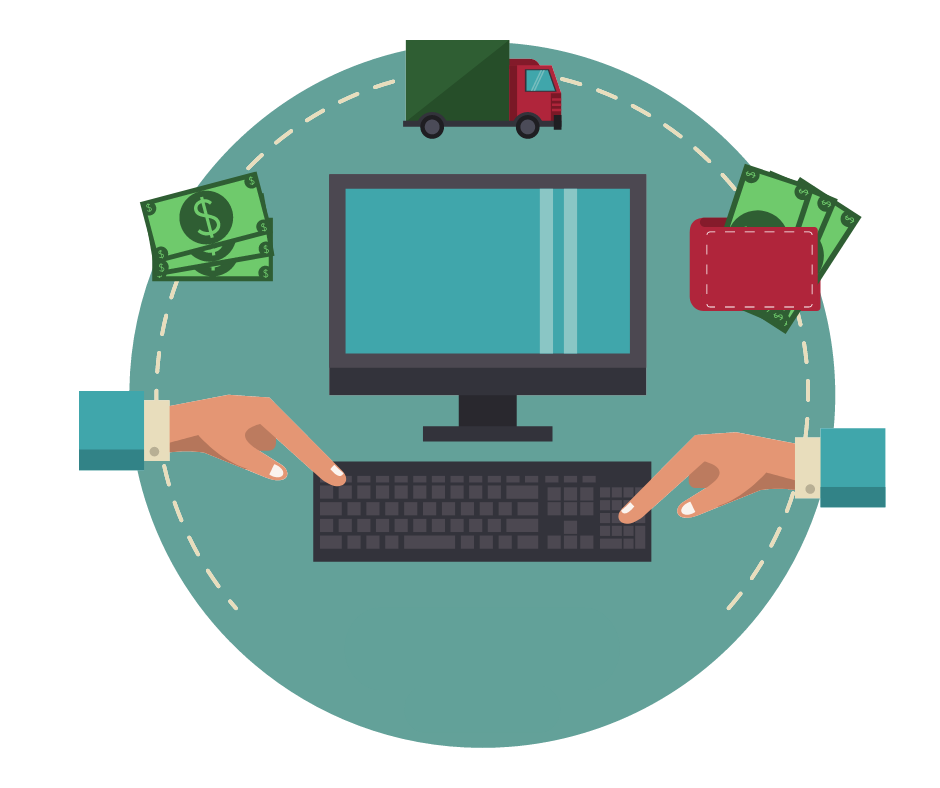 Not yet making money online?
Start your own dropshipping business. Sign up for a free trial of DSM Tool and we'll help you get started. Today is the day.
How Should eBay Dropshippers Prepare for eBay Black Friday and Cyber Monday
As customers are getting ready for serious shopping, retailers, merchants, and even drop shippers should be doing the same. Here are some considerations to prepare your dropshipping store for the upcoming big sales events of the year.
Use the right Keywords in your Item Titles
Use keyword like, Black Friday and Cyber Monday in your eBay listing titles a few days (or a week) before the sales event. It is a good idea to use the same keywords in your item descriptions and item specifics as well. Doing so gets your listings indexed out and places your listings high in search results. Learn more about Effective eBay Listing Titles that Work.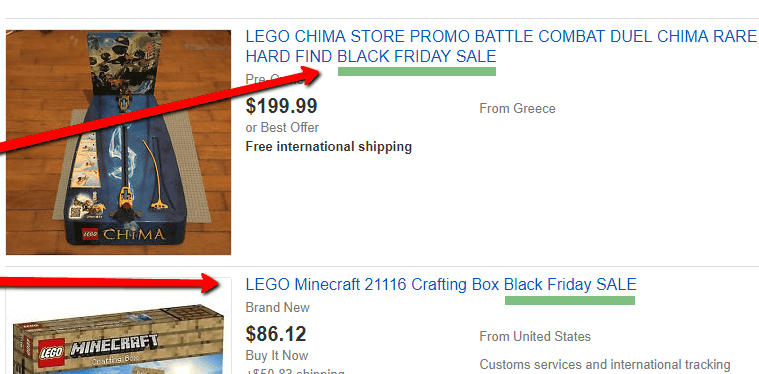 Item description, blog posts, and advert copy

Make sure you have written your item descriptions already. And if you have a blog, make sure that you have a blog post to update your customers about what you have in store for them for the coming sales event.
Store Graphics and Black Friday and Cyber Monday Templates
Do you have store graphics? If you don't have one set up already, then it's the best time to have store graphics to give your store an edge during the sales event. Remember that shoppers and customers are more visual and are driven by good graphics.
Set an end of the year inventory sale
This is your chance to sell items that had a few sales within the year. By providing discounts on these items, there is a better chance that it is going to make a big hit in the last quarter of the year.
Bundle items
Considering that the holiday season is the best time for gift-giving, do you have items that you can bundle up and make a great gift? Think outside of the box and create bundles. Bundles create an illusion of great savings.
Free shipping
This is very basic, but this is one of the reasons that customers will love your store. Customers love freebies and adding free shipping into your package makes your listing stand out among the rest. Don't underestimate it: around 38% of shoppers won't shop somewhere that doesn't offer free shipping. Besides, you can include the shipping costs in the final discounted price.
Cross-Selling
Many merchants and retailers take the big sales event as an opportunity to cross-sell relevant items. For instance, if your store sells electronic items and you planned to give discounts on your batch of headsets for the big sale, then you can cross-sell related items such as speakers or Bluetooth headsets.
Design a mail-out campaign
Do you know that it takes less effort to sell to existing customers compared to selling to new customers? Based on this concept, reach out to your existing customers by starting an email campaign. Include teasers, special coupons, and discounts. You should also include when the sale begins and when the sale ends. Besides, you can announce your e-shop early Black Friday deals on your social media and in the email newsletter.
This is the right time to set your prices a bit higher and set a promotion for your listing. Set your prices at 20% higher than the regular price, and then give a discount at 20% off on that day.
"You can use promotion boxes to help advertise your items in your eBay Store. Promotion boxes are graphic displays that you can use to highlight featured items, announce specials, or describe alternative ways to browse your items." – eBay
Check out the video below for other cool eBay promotion features that you can do.
Add Black Friday Top Selling dropshipping items to your store
Apart from the Black Friday dropshipping preparations in marketing, don't forget about the main part: add enough items to your store! Potential buyers will search already for the specific top-selling items and holiday gifts. Give them the choice and good deals!
Optimize your eCommerce shop before the Thanksgiving sale weekend
If you are selling on a marketplace like eBay or Amazon, make sure your listings are mobile-friendly (or use eBay mobile-friendly templates) and you optimized SEO. Same for your own website (Shopify and Woo). Optimize your website for faster browsing. Slow loading can cost you much lost orders.
Bottom Line
Black Friday-Cyber Monday is a big event for many merchants and buyers alike. When you finally get your store and campaigns ready, be sure to test and analyze. While driving traffic to your drop shipping store is essential, the bottom line is how traffic converts. The key to a successful conversion that leads to revenue is by keeping a good line of communication, using the right tools to deliver quality products, and great customer service.