Dropshippers realize their business potential by opening one or multiple online stores on different platforms, and one of the essential steps is selecting an appropriate type of store. Since you're thinking of building a profitable business for the long-term, a Shopify niche dropshipping store gives you a better chance to achieve that.
It really is a best-practice to research other successful stores, it can help you learn what worked for them. Stores that succeeded already also made mistakes already, you can save yourself from those by analyzing them and learning from them.
It is somewhat similar to what content managers do when they use software to find viral content. They know that they are more likely to generate growth by analyzing what is it that went well for other accounts in their niche.
Carving out a niche market and promoting yourself as the go-to brand for a narrow group not only increases your credibility but also leads to a more concentrated business as well as solid item selling. Focusing on a niche store, offering your unique value proposition and product line extensions make it easy for the correct customers to say, "This is for me!" without browsing products for hours to find what they're looking for.
Successful niche dropshipping stores collected below have developed their business so well that nowadays they result to be a great example of how you can put your business to a different high level and make it very appealing to consumers. So, fasten your seatbelt, we will rock your business!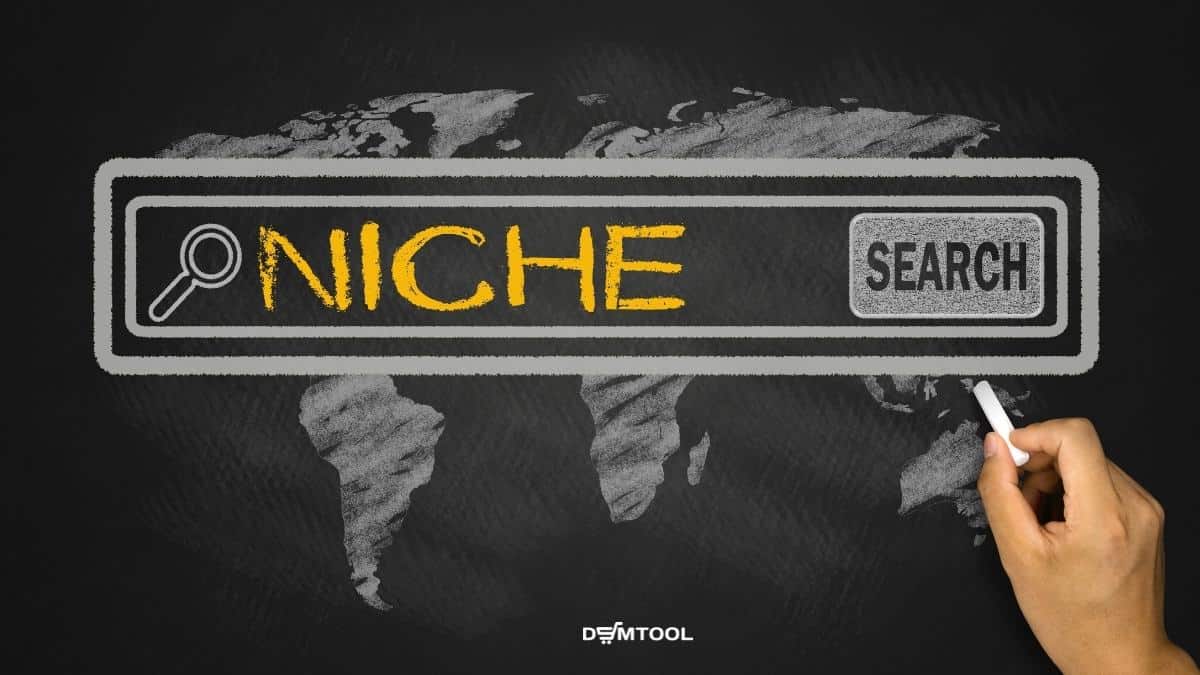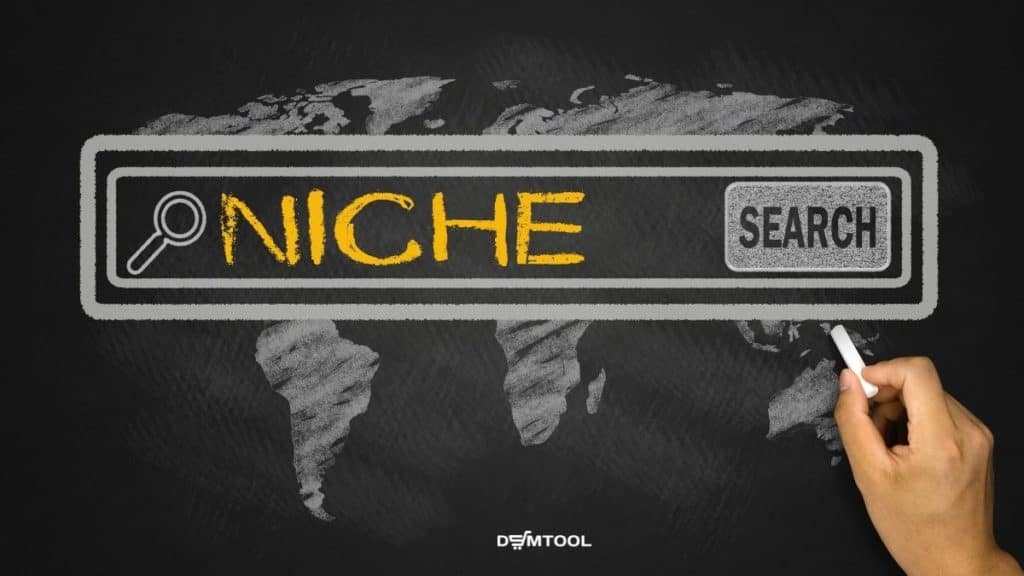 Top Shopify

Niche Store Examples to Get Inspired
A dropshipping niche store or a general store? Both can be successful and profitable. However, building the perfect niche store requires you a lot of effort. Especially in finding the RIGHT niche! Let's check what successful eCommerce stores chose for their basis and how they managed to make it profitable. We also included some of the apps and Shopify extensions these stores use, so you can install them too.
1. Meowingtons

– Funny Pet Niche Store
An excellent example of an eCommerce niche store is Meowingtons, a dropshipping store operating in the pet niche (cat-centric):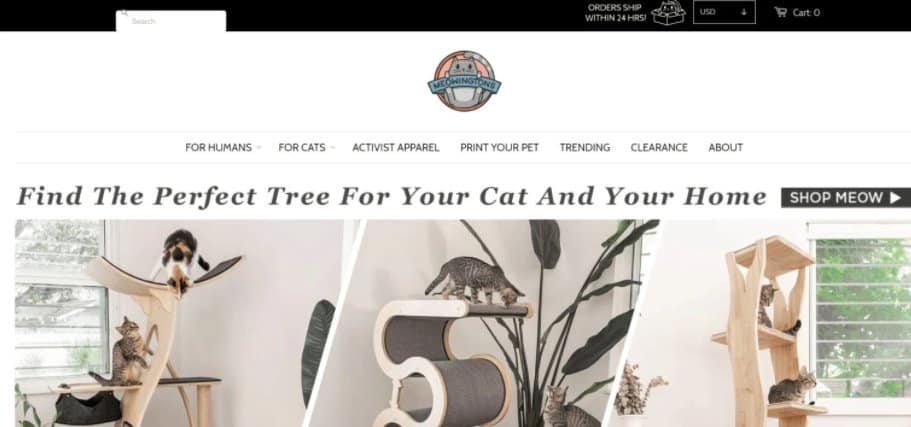 Despite a seemingly small area of influence, they manage to attract thousands of visitors per day, accumulating 675k Instagram followers and 1.3 million likes on Facebook. Just look at their traffic:

Which Shopify Apps Do They Use?
| | |
| --- | --- |
| 1. Privy | Free email popups, exit intent, targeted modals, wheels & more |
| 2. PushOwl | Recover Abandoned Carts via Push Notifications |
| 3. Stamped.io | Collect Product reviews, site reviews and photo/video reviews |
| 4. Back in Stock | Back in Stock Notification alerts |
| 5. Bold Sales Motivator | Increase the amount of every order |
Which Shopify Theme Do They Use?
Custom theme labeled "Add timer for Black Friday – Ali B"
What are their successful dropshipping store hallmarks?
Here are some things that you can look at in this niche online store:
Meowingtons offers print-on-demand products. They allow pet lovers to print their pet on products and items.
Seasonal and holiday-related products: it's a good idea to offer seasonal dropshipping products to your shoppers. These Shopify sellers definitely know they and offer different pet product options.
Appealing mostly to cat-aholics, they built up their brand by designing an adorable cat logo, expanding their cat product lists and building social media channels dominated by adorable cat images, videos and photos.
Purr-fect Humour and Creativity. Just look at their pop-up windows and slides.
Well-done social media marketing: they clearly invested in promoting their niche store in the social media which showed the results in a number of traffic and sales they have.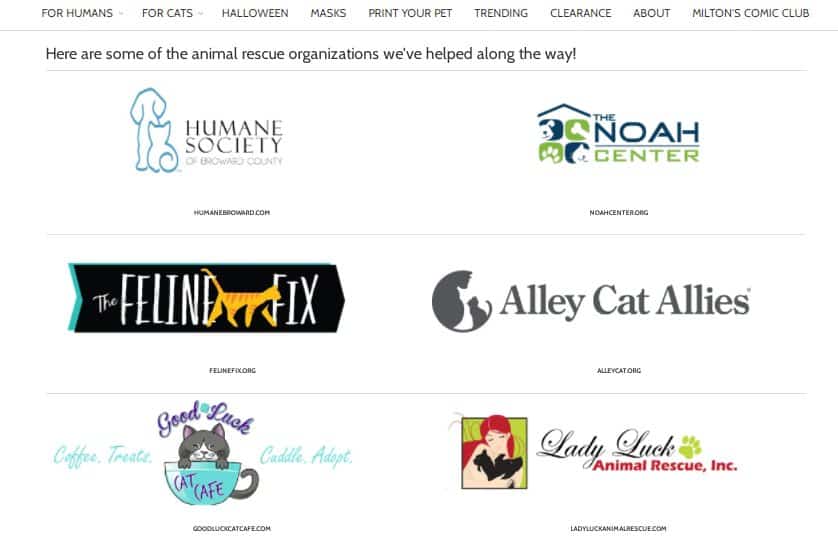 2. Mooshe Socks – One of the Best Niche Shopify Stores that Sells Socks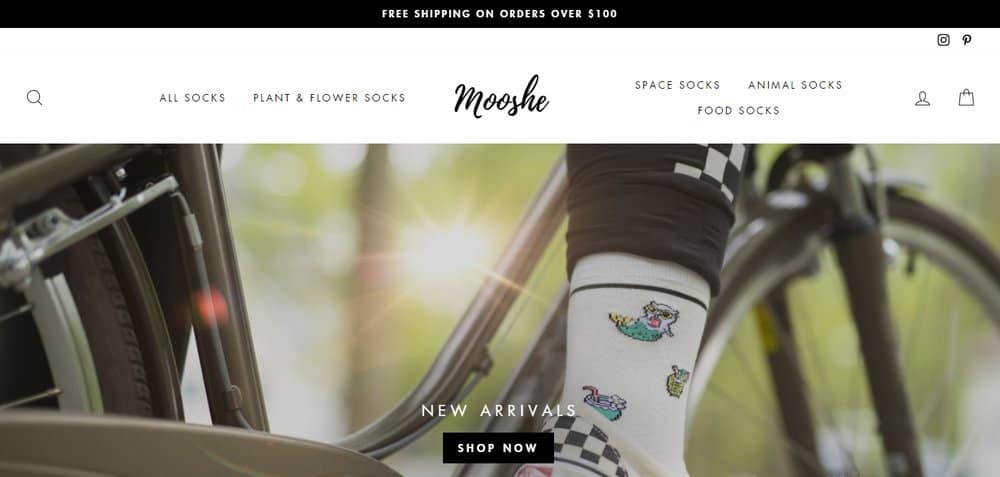 Mooshe Socks is a great example of a niche dropshipping store that is growing. Would it be easy for you to guess the niche? As easy as pie, socks!
It seems they have relaunched their home page, got a new domain, and started to develop the organic traffic they get naturally (for now):

The number of organic traffic should not be considered as a total traffic %. This statistic just shows that they have started working on attracting people naturally, which will get more interest in their product and create a base of loyal customers.
Which Shopify Apps Do They Use?
| | |
| --- | --- |
| PushOwl | Recover Abandoned Carts via Push Notifications |
| 2. Recharge | Launch and scale your subscription and recurring business |
| 3. ReCharge | Subscriptions by ReCharge |
| 4. OptiMonk | Exit intent popups |
| 5. Nfcube | Instagram Feed |
Which Shopify Theme Do They Use?
Custom theme labeled "Mooshe theme"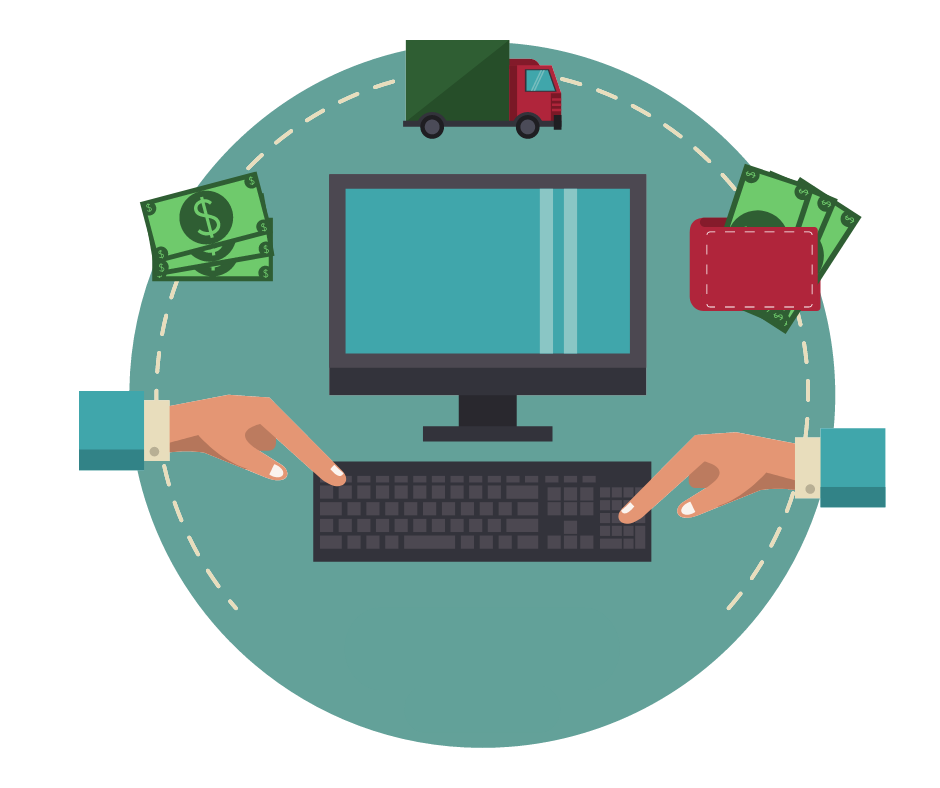 Not yet making money online?
Start your own dropshipping business. Sign up for a free trial of DSM Tool and we'll help you get started. Today is the day.
What are their successful dropshipping store hallmarks?
Here are some things that you can look at on their Shopify niche store:
Design. Their site looks so professional and like a TOP branded place. There are neutral, one or multi-colored socks, but the number of different colors does not devalue the global page view. And a cool feature to show one image on the background of the site. Check it out! Open their page and scroll down.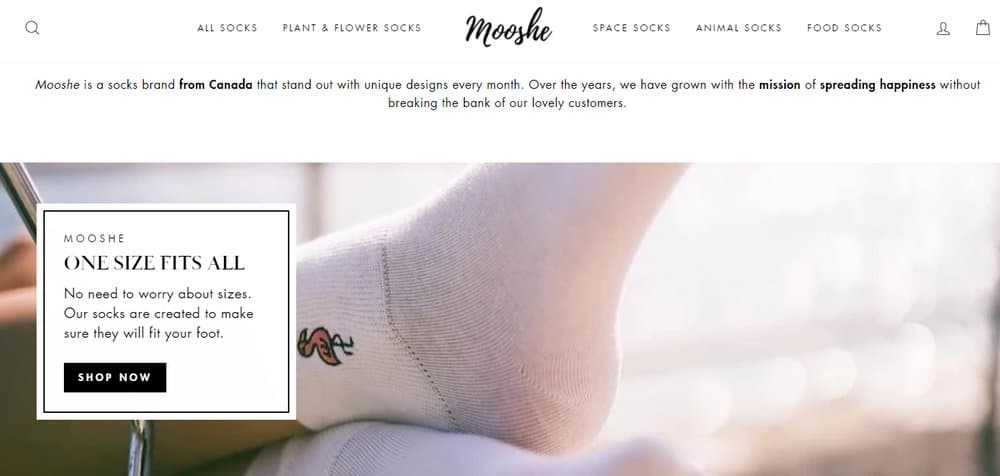 Comfortable search. There is a huge variety of the products divided into just a few groups that easily helps to find what fits. 
Restraint. No molestful pop-up messages, no much text or unnecessary images, advertisement. Simply look at the socks. That's all you need.
Additional efforts at SEO:  since they are just starting to grow organically, they support the SEO of their Shopify niche store. For example, smartly build backlinks and support their main keywords.
3. Dog Pawty

– Dog Niche Store Example

Dog Pawty is a Dog-centric dropshipping niche store with a huge base of loyal customers. The statistics show big interest and you also can check how much effort they made in order to be on top. Though, something went wrong with their organic traffic that dropped.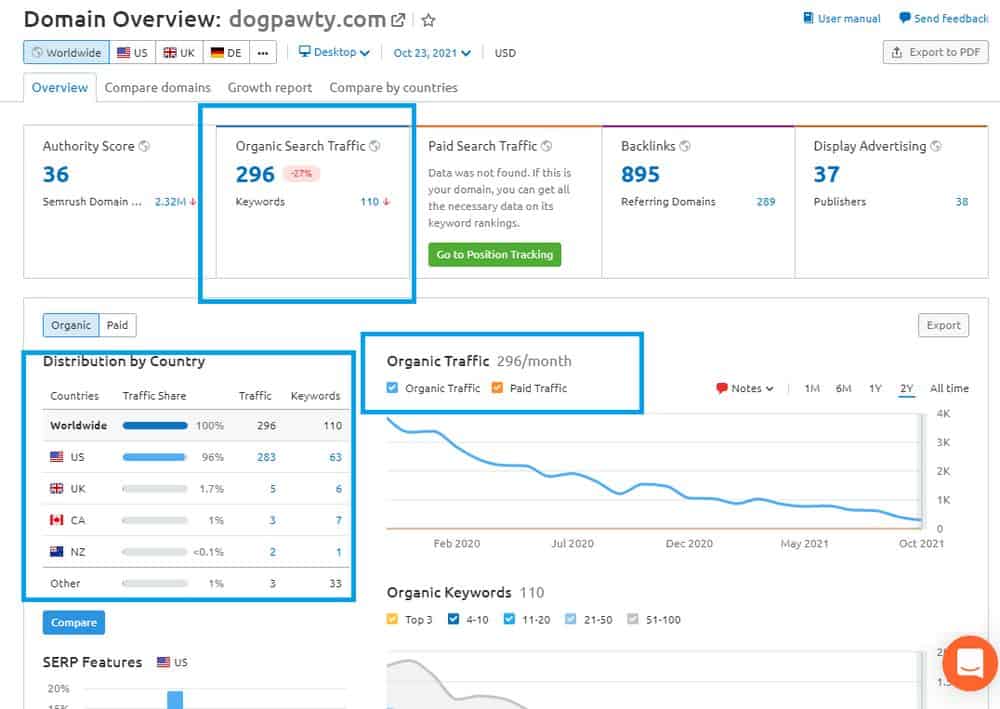 As you can see, their audience is mostly US based (96%). They put a lot of effort to build a niche site with a good authority score and organic traffic. However, they stopped tracking it or picked a not very good SEO strategy and stopped growing organically. They also invested in paid ads. Nevertheless, this niche online store can still serve you as an idea about what niche you can choose… or shouldn't.
Which Shopify Apps Do They Use?
| | |
| --- | --- |
| 1. Shopify Product Reviews | Default-free Shopify reviews app. |
| 2. Loox | Photo Reviews (Product Reviews) |
| 3. McAfee SECURE | Show visitors your site is secure |
| 4. Quantity Discount | Add Quantity Discount or Tiered Pricing |
| 5. Product Customizer | Easily add options, variants & customization to your products |
Which Shopify Theme Do They Use?
Custom theme labeled "Theme export dogpawtty-myshopify-com-theme-exp…"
What are their successful dropshipping store hallmarks?
Here are some things that you can look at this Shopify store:
Blog. Blogging is a great idea for a niche store as it gives you free traffic (SEO) and keeps your visitors on your dropshipping store. Hard work is rewarded.
Social Media profiles. Their Facebook and Instagram have more than 320,000 likes thanks to adorable puppies' videos and useful info. That's right, be useful!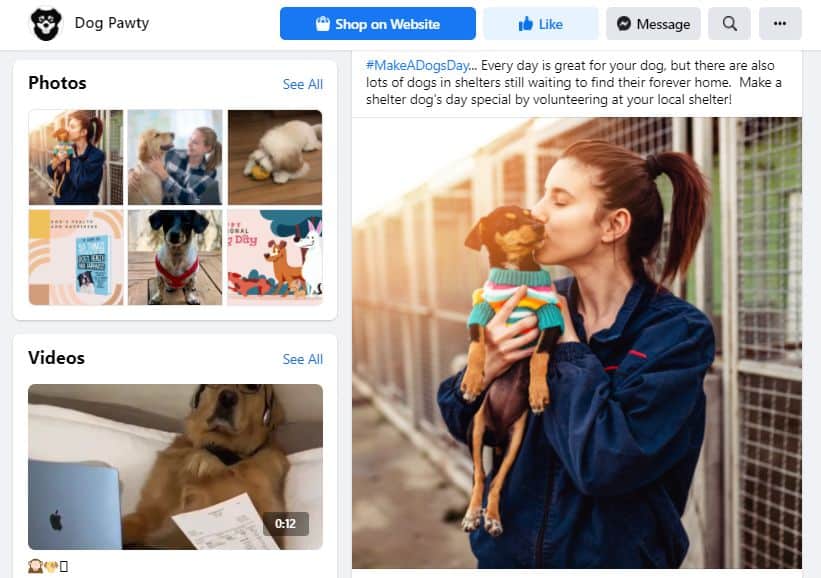 4. Warmly

– Lighting Niche eCommerce Store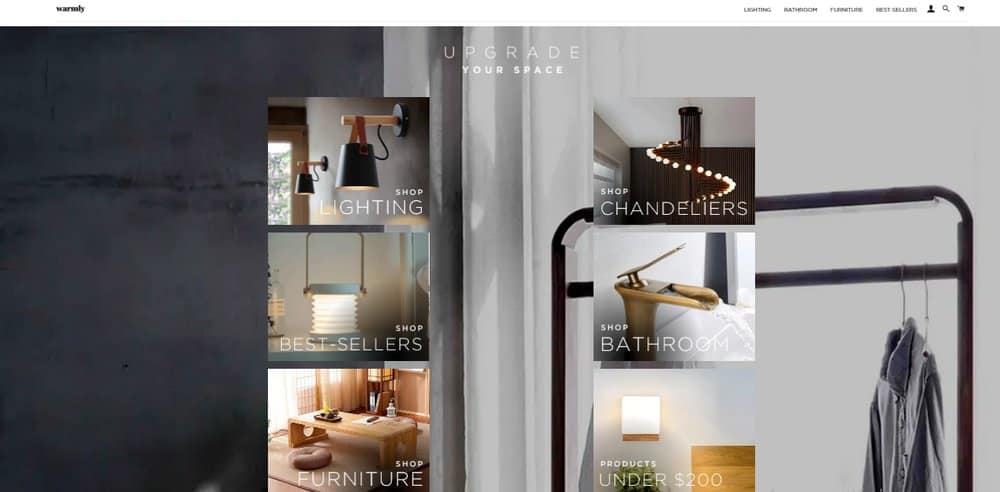 Let's continue this list with the awesome store from Warmly.
At the first sight (and on the second too hah) is it hard to believe that it's a typical dropshipping store. You are right, it is not typical! It looks EXTREMELY stylish, gathers, and shares its experience and professionalism. They are mainly selling lighting products and home accessories.
Have you ever seen a dropshipping store in this niche? I don't think so.
Well, don't want to make you guess how much traffic this store and niche get, here is a screenshot from SimilarWeb:

Which Shopify Apps Do They Use?
| | |
| --- | --- |
| 1. Shopify Product Reviews | Default free Shopify reviews app. |
| 2. Leadslide Social Media Tabs | Design a Social Media Tab |
| Adroll | Retargeting |
| 4. Fomo | Increase Conversions with Social Proof Automation |
| Leadslide (Multiple possibilities) | Coupon Popup, Upsells, Shipping Bar |
Which Shopify Theme Do They Use?
Custom theme labeled "Live Theme – With Quadpay."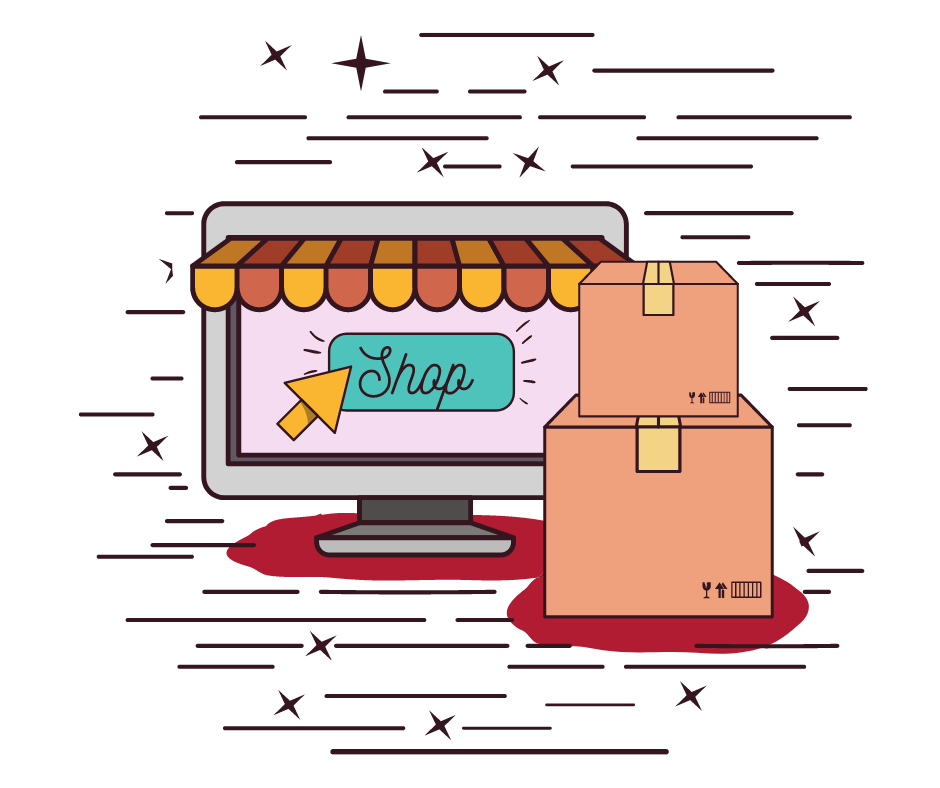 It's time…
Don't wait for success to come. Hire yourself and start your own dropshipping business
What are their successful dropshipping store hallmarks?
Here are some things that you can look at in this stylish niche store example:
Design. Again and again, I will highlight a stylish design, simple and attractive. Same impression as from the second example in this one product niche store list.

Niche. Think outside the box and believe in your dream. Even a small, not popular on the first sight niche can become tremendously needed. Not only pets, fitness but clothes are also loved and in demand.

Bestselling products right on the homepage of their Shopify website: the less clicks to this section, the higher chance to get them sold. They know it and practice it well.

Pinterest account. Look at their Pinterest profile which brings them the biggest traffic! More than 10 million monthly views! Wow! It's a great insight to make a Pinterest account for your dropshipping store to get more traffic. Use various social networks for that.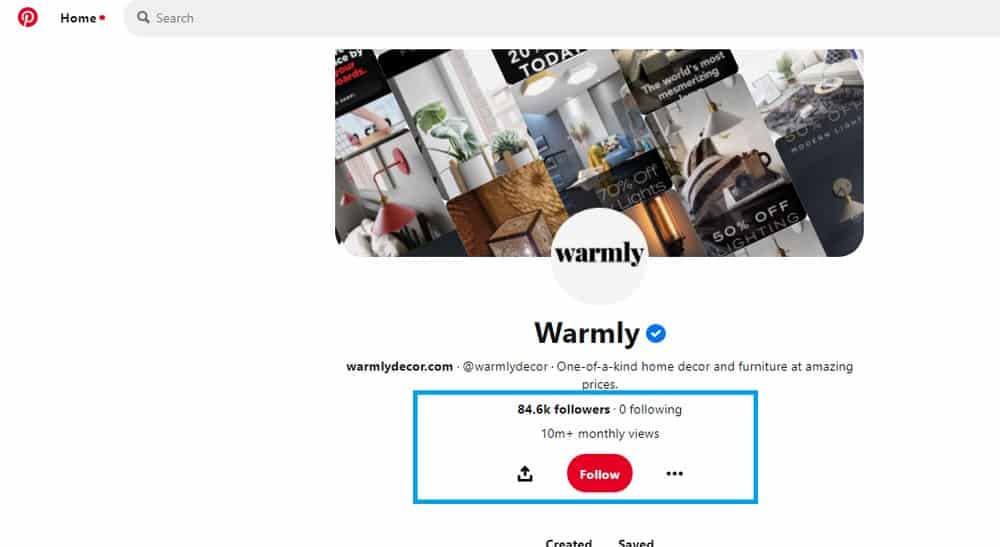 5. Daily Steals

– Tech Niche Store Example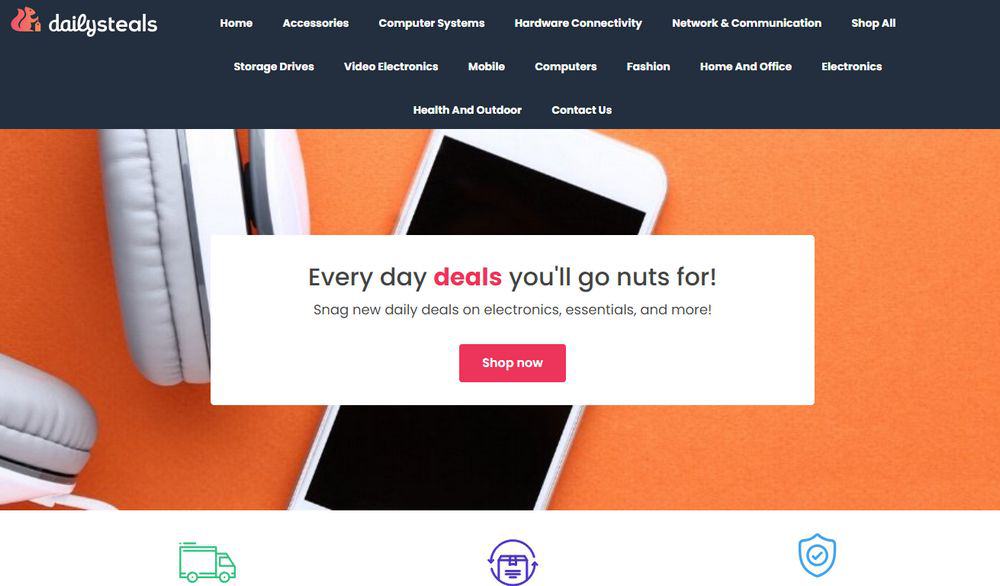 Daily Steals is a great product dropshipping store that shows fantastic results in technology, Home & Office niche is Daily Steals. They offer premium and fresh deals and discounts on electronics, gadgets, designer brands, and home must-haves.
SimilarWeb is again ready to prove it with numbers:

Which Shopify Apps Do They Use?
| | |
| --- | --- |
| 1. Klaviyo | Email and social campaigns |
| 2. Trustpilot | Product Recommendations, Reviews |
| 3.Freestar | Header Bidding |
| 4. AWIN | Affiliate Programs |
| 5. Attentive | Personalized mobile messaging platform. |
Which Shopify Theme Do They Use?
Custom theme.
What are their successful dropshipping store hallmarks?
Magnificent Display Ads Performance. Almost 1/3 of their traffic comes from Display Ads. Ads are highly well-versed with the demonstration of their unique selling points (attention-catching top deals and discounts, strategically shown among the relevant websites).

Free shipping and Easy Returns: Small techniques that can bring you more sales. These eCommerce sellers user them smartly.

Best Sellers section on the homepaige: it's a good idea to bring potential buyers to the products you want them to buy with one click only.

Well-done email marketing: buyers that purchased something from this niche store have more chances to return thanks to their newsletters.

Cross-selling in the social networks: Promoting a niche dropshipping store in social media is a must-do. Their e-shop is an example. By the way, they also use Pinterest for that.
Unique Selling Point. Daily Steals want to make sure you remember that they are the best in deals and discounts, so they show them on all of their products on their site.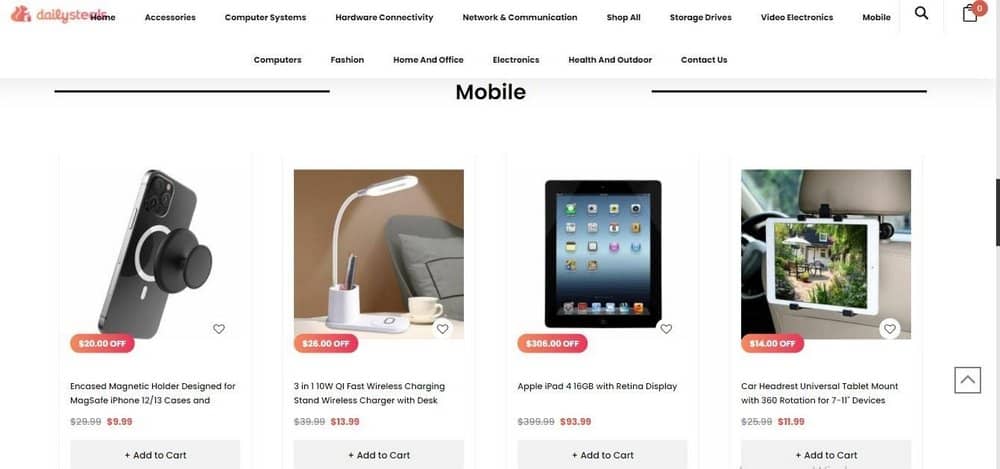 We all know that dropshipping is a low-risk adventure, but advertising is where the biggest risk is. It's where the majority of your budget is going to go, so you better get to know the ins and outs.
I also want to point out that branding is crucial in e-Commerce, as shoppers tend to go to their favorite online stores first. Your gain will partially depend on customer loyalty, which has to bring you the regular traffic needed to sustain an online business, especially a dropshipping one.
Try to create a unique brand, and create a special e-store that will conquer the attention and respect of your customers.
The Best Shopify fitness stores combine the interest in colors, patterns, and functions of high-quality fabrics and artfully blend them in order to create unique works of art that are as individual as the people who wear the line. They find out how to become successful in fitness eCommerce. And we will learn it from them in the article about best fitness Shopify stores. Follow the mentioned article to find more tips, stores' overview and of course to learn from the best in the market!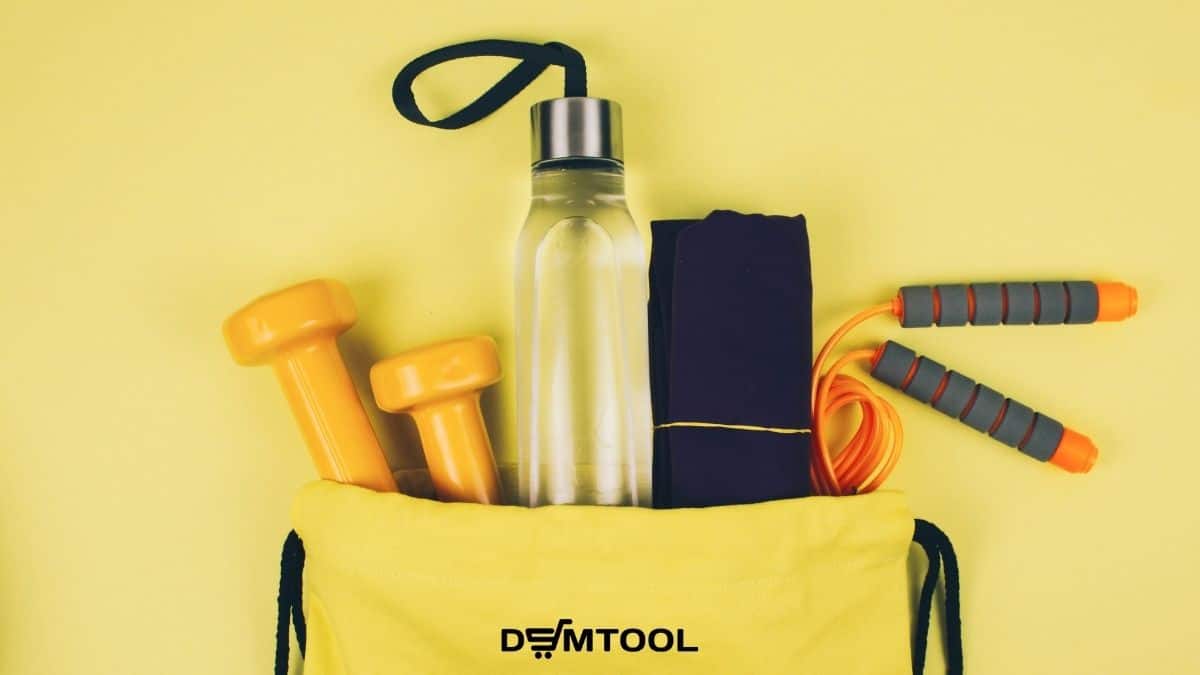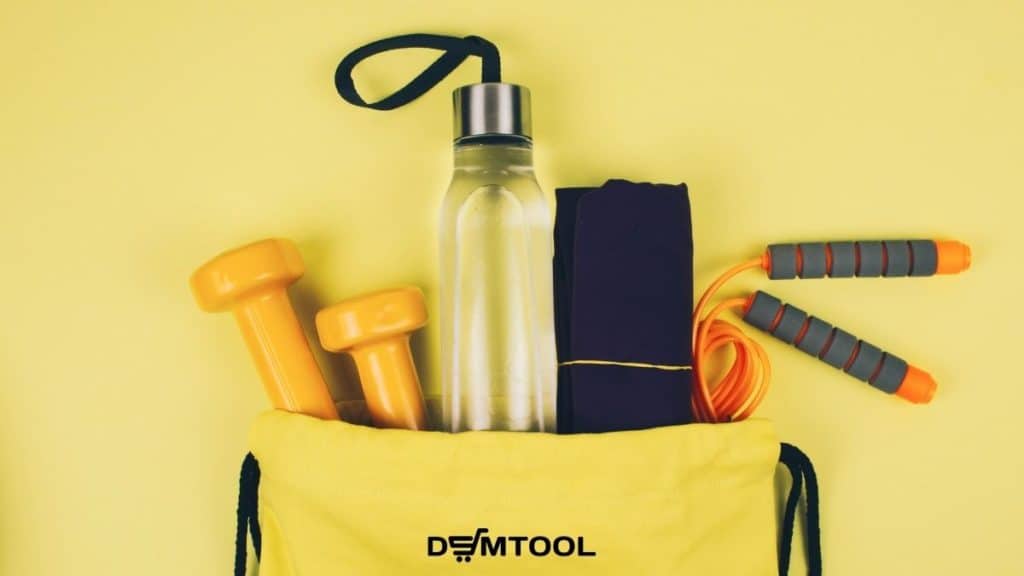 Clothing is probably one of the most common categories to open a dropshipping niche store in. There are plenty of competitions but also plenty of opportunities to succeed in eCommerce. We overviewed 5 Shopify clothing stores to show you the ways to do it and that is possible to become successful in this niche. The way from being unknown to the TOP Clothing Dropshipping Store or the eCommerce store requires time, good strategy, love for what you do, and some investments. Checked which in the above-mentioned article.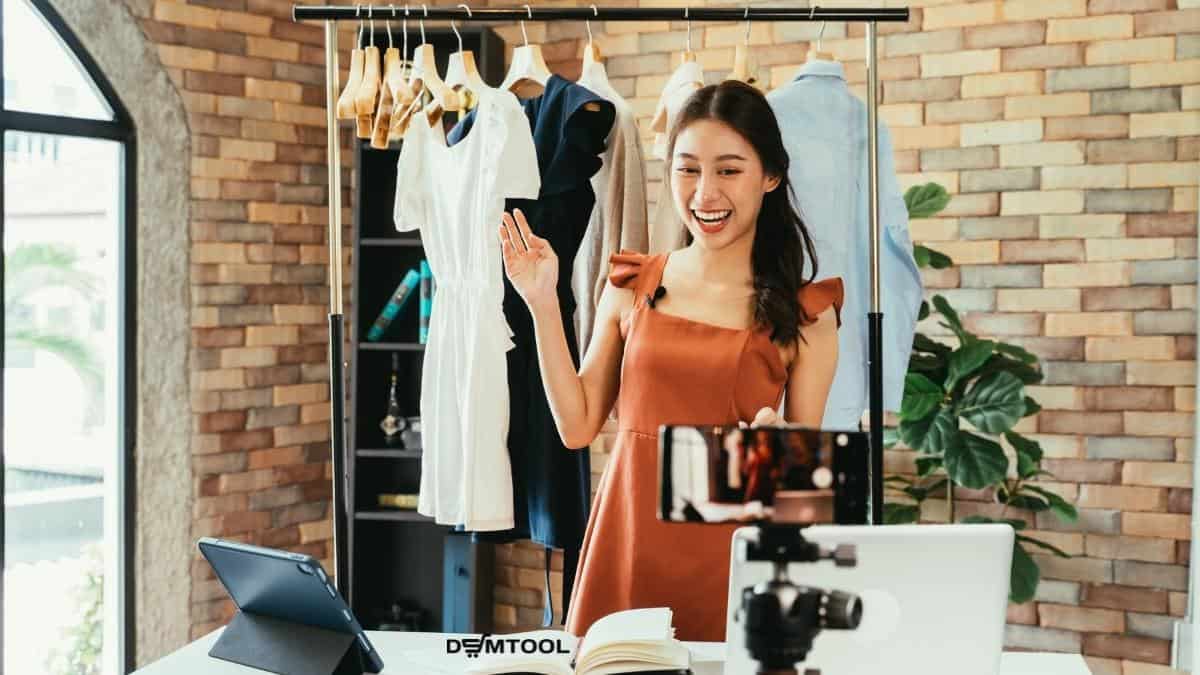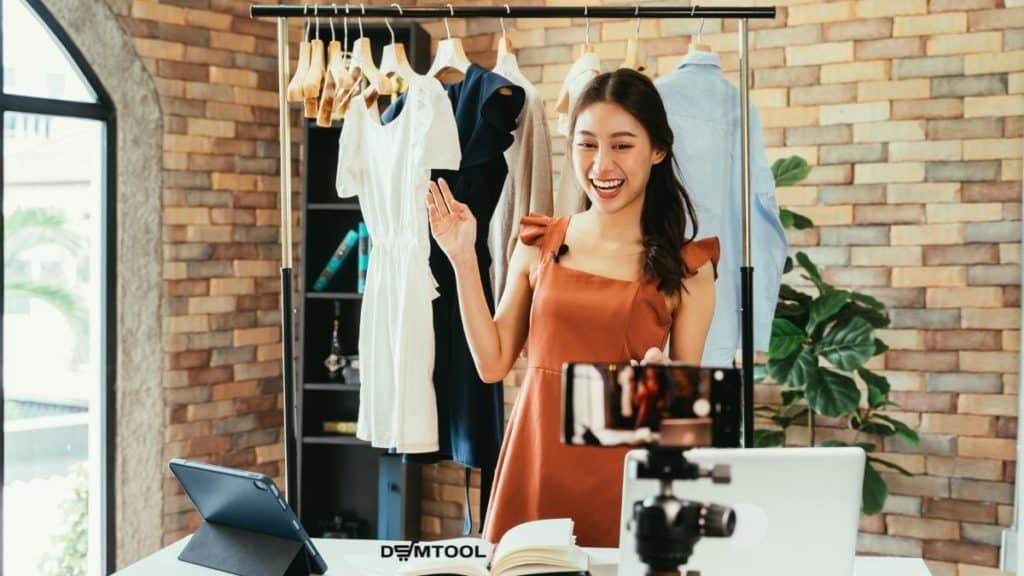 Conclusion:
You can benefit from the option to lead a niche dropshipping store. By focusing on one niche, you can channel all resources into satisfying a specific group of customers. If you just start dropshipping, you can even start with one product store and grow slowly. With time, you can become an authority in your niche by gaining the trust of your audience.
Just think about it: you focus on invention, iteration, and making your product better than any other on the market without the distractions of creating, maintaining, and promoting millions of items from different niches. In short, you can devote the time and attention your One Good Idea deserves.
Go for it!
P.S. Feel free to check our eCommerce product ideas in the category "What to sell". They are divided by niches, seasons, and holidays, and can definitely help to find profitable and demanding products for your niche store.