Dropshipping is a popular type of eCommerce business to start in 2023. No matter where you decide to dropship on eBay, Shopify, Walmart, Amazon, etc. But the fact is that in order to succeed and be profitable, you need to sell the DEMANDING and BEST DROPSHIPPING PRODUCTS in your online store.
Basically, the success of your dropshipping store largely depends on winning items you sell, reliable suppliers that provide them, and you, who presents them and catches buyers. While eBay sellers often don't choose a specific dropshipping niche to sell within, Shopify sellers select to run niche stores and pick winning products within one or a couple of niches.
That's why no matter who you are: an enthusiastic newbie or an experienced online seller who wants to take his online business to the next level and find the best items to dropship or good dropshipping niches… This life-saver article will target your plans, boost the process and skyrocket your sales and business!
It is important to get inspired on what to sell by following other successful products. Using a data-driven approach is a great way to generate organic growth. Social media marketers use software to find viral content because they know it's the best way to generate organic growth for their accounts.
The following Best Niches for Dropshipping with a huge money-making potential product list will suit a general dropshipping store as well as any other specific niche store.
But before going straight to the dropshipping item, we will show you how you can find them by yourself.
Online selling is not about the seller's likes or preferences. It's more about the market's current demands. If you have been selling on marketplaces for a while now but haven't seen the kinds of profits you'd prefer it's time to make some tweaks to your sourcing strategy.
Since there are many methods to find dropshipping products, we have an easy guide that reviews one of the two main concepts of product sourcing: starting from demand and then looking for supply. The best part of this guide is that you have such a big variety of helpful sites and tools for doing dropshipping product research (free and paid) collected in one place which will lead you to easy ways of finding hot products to sell.
To sum it up, there are several types of products that can bring you sales:
Dropshipping trending products that are already searched by buyers on various marketplaces, Google, etc. (Note: they are popular but also have a big competition).
Products from popular niches: if you have enough instruments an experience to predict the trends, you can pick a good dropshipping niche and offer differnt products from it that meet the demand.
Useful and popular cheap items. They are demanding and with a low price can bring you sales quickly.
Additionally, you can get familiar with another way to find profitable dropshipping products, the so-called sniping method. Read the next guidance on how to snipe products to learn more about this technique.
Another important thing to pay attention to is marketplace restriction. You need to identify which products you can sell and which do not. Many big eCommerce platforms have such rules and they restrict selling stuff related to medicine, alcohol and tobacco, weapons and firearms, adult goods, etc. (just to name a few).
Tip
For example, selling eBay prohibited items can lead to account suspension.
So do your research beforehand!

Well, if you want to choose a proven good niche or to add a few hot products to your current or future marketing campaign, you'll be able to find multiple dropshipping product ideas in this list. Let's get into it.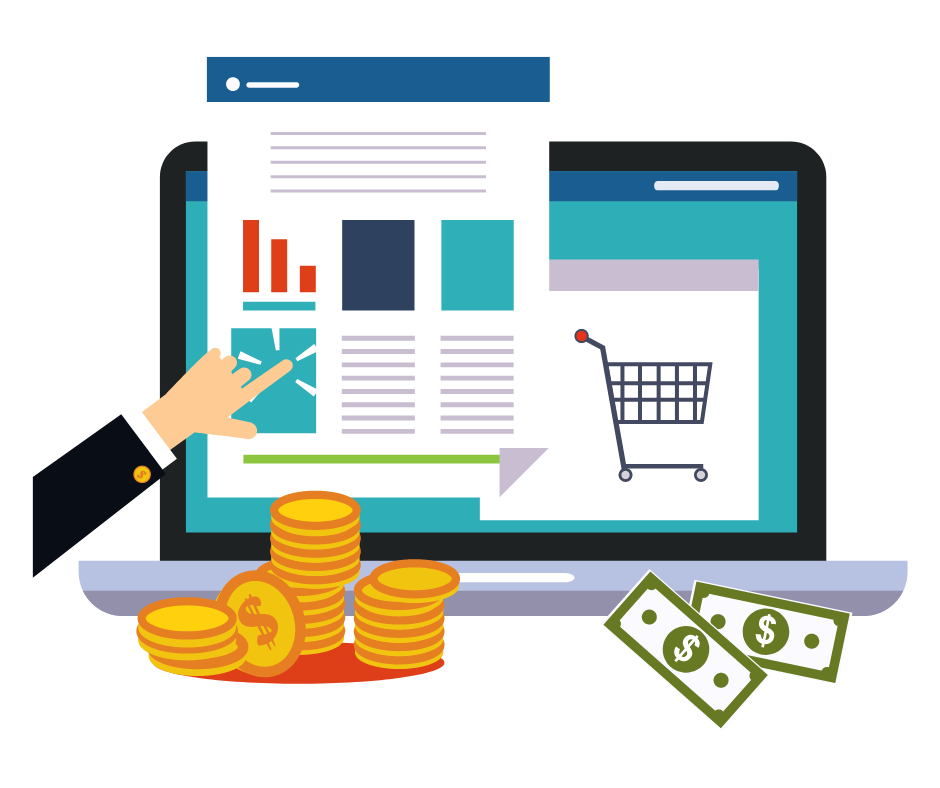 Don't wait for the profits, make them!
Start a profitable dropshipping business with DSM Tool. Get a free course and a free trial of the software.
Most Profitable Dropshipping Niches
The best niches for dropshipping are those that have already had a high demand, bring a lot of revenue, or are about to become trendy. Let's see the Marketer's US eCommerce sales revenue research by product category to see the most profitable niches: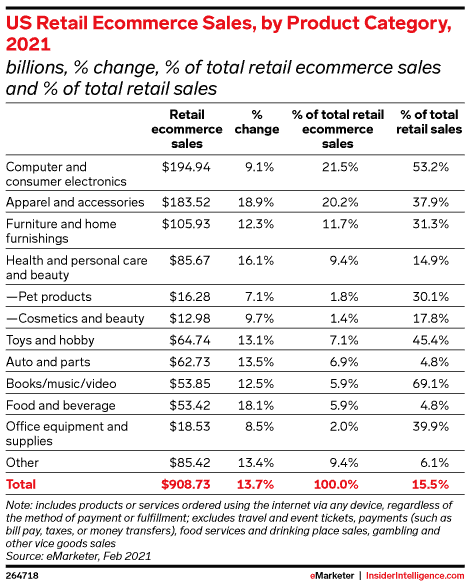 And if you want to know what to dropship, here is a list of products by categories and sub-niches with plenty of product ideas.
550 best items to dropship in 2023:
First of all, the eCommerce niche you choose for your online store, as well as the items you select to dropship, both have a direct impact on your business's success or failure. Frankly speaking, good retailers deal with finding the best dropshipping products and most profitable niches all year round, not only at the end of the year or at the beginning.
Secondly, it's worth repeating the thought that when you choose a product entirely based on your own preferences, the chances could work against you. Thus, remember: the best products to sell online are the ones that are currently trending.
Since you have discovered what methods exist to find the hottest dropshipping products, you can start your own proper investigation or rely on our research and experience in this business which we are glad to introduce. Here is a list of handpicked trending products and popular niches for dropshipping in 2023 and why they're a good choice for eCommerce sellers.
Tip
Click on each subheading with an interesting for you dropshipping niche to see popular products to sell within it.
Let's start with the most popular dropshipping niche (and eCommerce niche, in general) — the gaming products industry.
It's worth your consideration since the gaming niche has 2.8 billion potential buyers worldwide and it's expected to hit $175.8 billion in sales this year. Besides, the most popular eCommerce markets like the USA, Germany, United Kingdom, France, Canada, Italy, and Spain, are in the list of countries where these products are in high demand.
You also need to know that the gaming niche, like any other niche, covers several sub-niches and sub-sub-niches. For example, mobile gaming products, PC gaming products, E-sports, and others where the PC gaming market is leading, are projected to hit $45.5 billion in 2021.
For example, the sub gaming category for Video Games and Consoles has the highest sell-through percentage of 72% on eBay! 74% of listings in this niche geet sales on eBay. It's such a good niche for dropshipping! And it has low competition…yet. It would be the best dropshipping product for eBay now.


Click on this list of gaming winning products to get product ideas for your eCommerce store.
If 5-10 years ago the green lifestyle was quite rare, today is mainstream. Dropshipping eco-friendly products nowadays becomes easier than before. We live in a new interesting world, where the buyers are becoming more educated and conscious, eco-friendly products can be used in daily life and consumers are searching for products that would align with their own sustainable lifestyle.
According to the International Trade Center of the European Commission, the number of sales in sustainable products over the last 5 years grew for 85% of the retails in the biggest markets!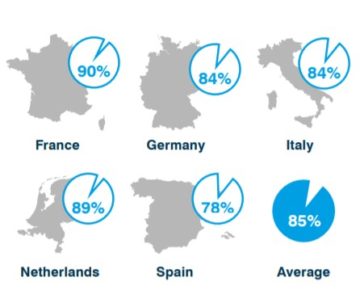 What to dropship in this and related niches find in the link above (in the subtitle).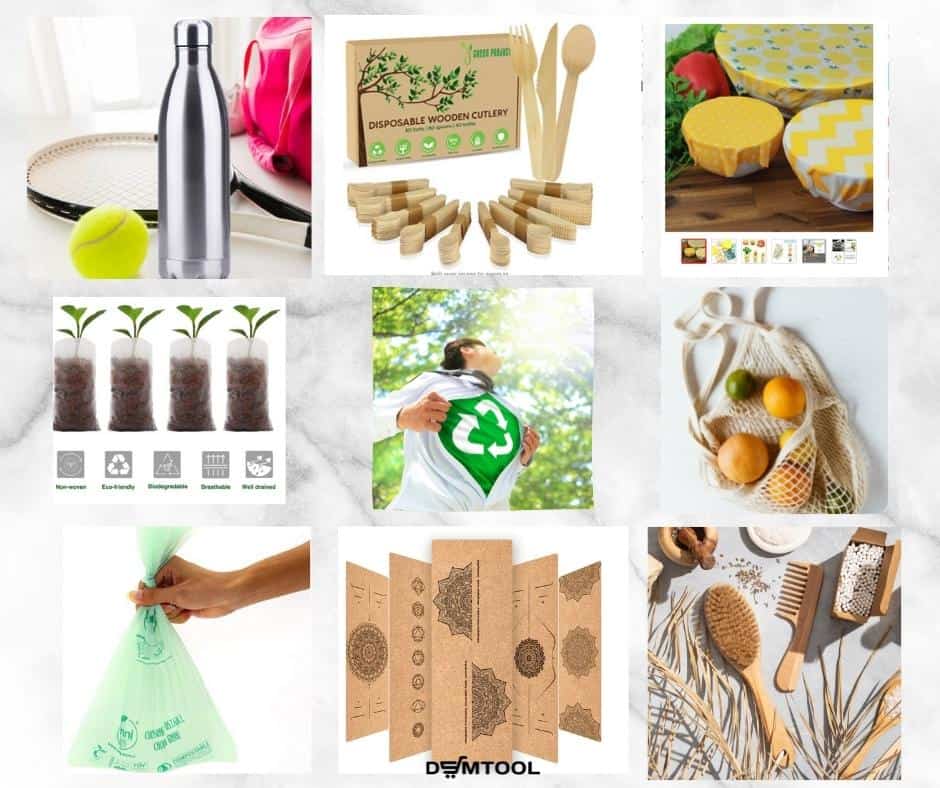 The pet industry has long been considered recession-resistant, and the coronavirus pandemic has proven that point by triggering an unprecedented degree of pet population and pet market sales growth. Worldwide online pet product sales grew by a whopping 63% during the peak of Covid-19 in 2020, and are expected to grow to a $350 billion industry by 2027.
Since basically, you can find small sub-niches for dropshipping within every big category, the pet niche isn't an exception. Check these sub-niches which grew the most after the Covid-19:
Cat food had 162% of the revenue growth
Dog food – 159% of the revenue growth
Kitty litter – 125% of the revenue growth
Pods and trays – 125% of the revenue growth
Bird food and treats – 91% of the revenue growth
Pet food and bowls, pet toys, collars and tags, odor removers are only a couple of ideas of what to dropship in this niche. The rest is in the article from the link above 😉
The great thing about this dropshipping niche is that many of the top selling pet items have the perfect size, weight, and durability for dropshipping, apart from having a good revenue growth last year.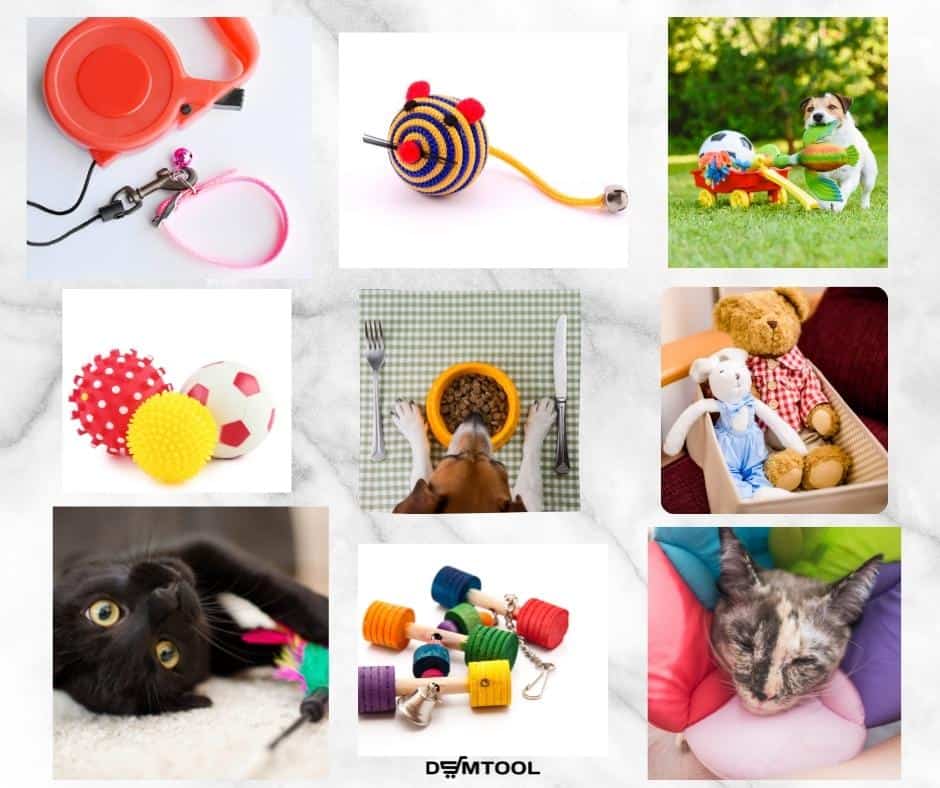 Through high competition, the beauty niche can still be very lucrative. Surely with the right business strategy. According to Forbes, dropshipping cosmetics and beauty products is one of those niches where a lot of people spend money on products that they don't always need. So the quality inventory and competitive prices can ensure your success in this niche.
Additionally, Common Thread Collective states that sales in the beauty industry are about to hit $511 billion in 2021 and are expected to grow to $784.6 billion by 2027.
As you can see in the next screenshot from the PowerDrop dropshipping tool, the beauty and health care dropshipping niches have 551 sell-through % (only on eBay) and generated 1,378 sales during last month with a medium level of competitions.


If to compare the health care niche to others, as EMarketer did in their report about the most popular eCommerce niches in the US market, you can see that health and personal care together with beauty products is the 4th most popular category in the US. It follows such popular dropshipping niches as computer and consumer electronics, apparel with accessories, and furniture and home furnishings niches.
Overall, the retail eCommerce sales of this product category cover $85,67 billion US dollars in 2021. It's not a surprise because health care products and wellness items are demanding almost in every country, especially in the present time.
So in the list of products we prepared you can find several sub-niches and dropshipping products ideas.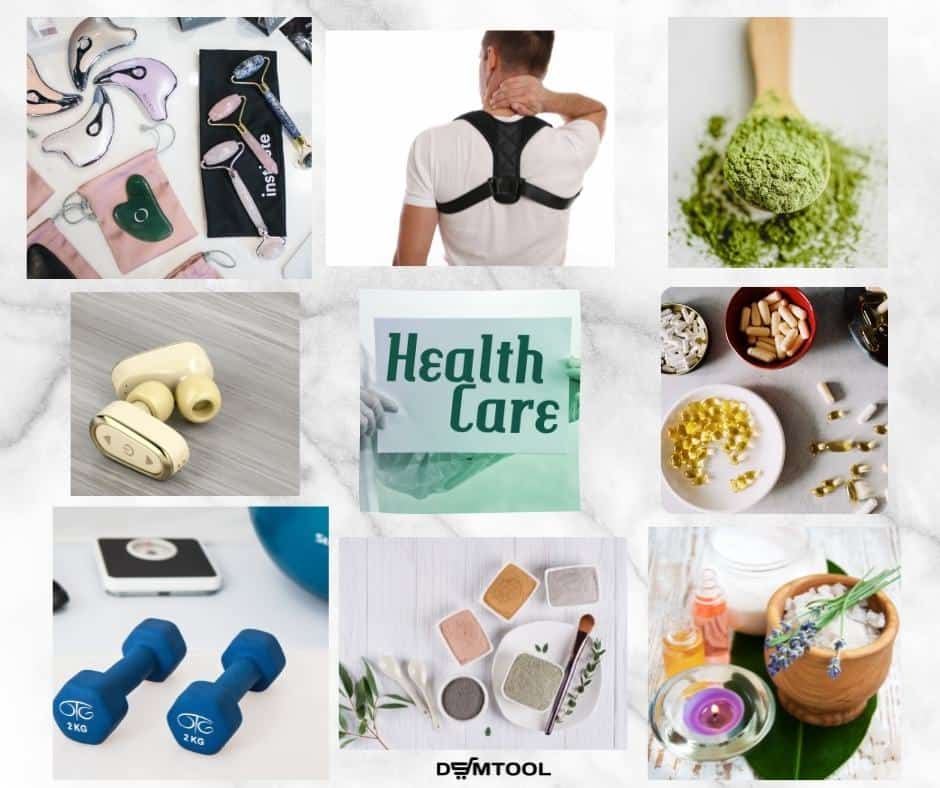 Did you know that dropshipping fitness products is one of the most profitable niches in dropshipping, especially around Christmas time? In fact, you can dropship fitness equipment and generate good profits all year long!
We've decided to create the ultimate list of best fitness products to dropship for the years 2022 and 2023. Learn about the best-selling fitness products from the following sub-niches:
Accessible home fitness products
Performance fitness equipment
Dropshipping fitness supplements
Dropshipping fitness apparel
Read the full Dropshipping fitness products: 2022-2023 guide!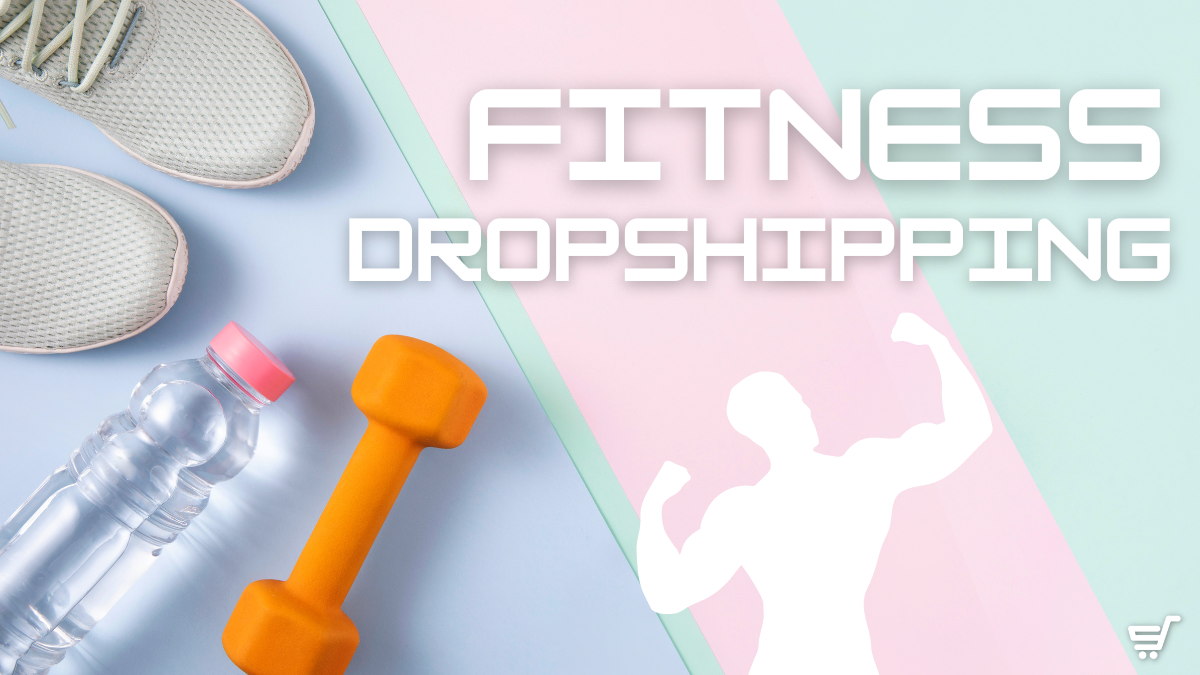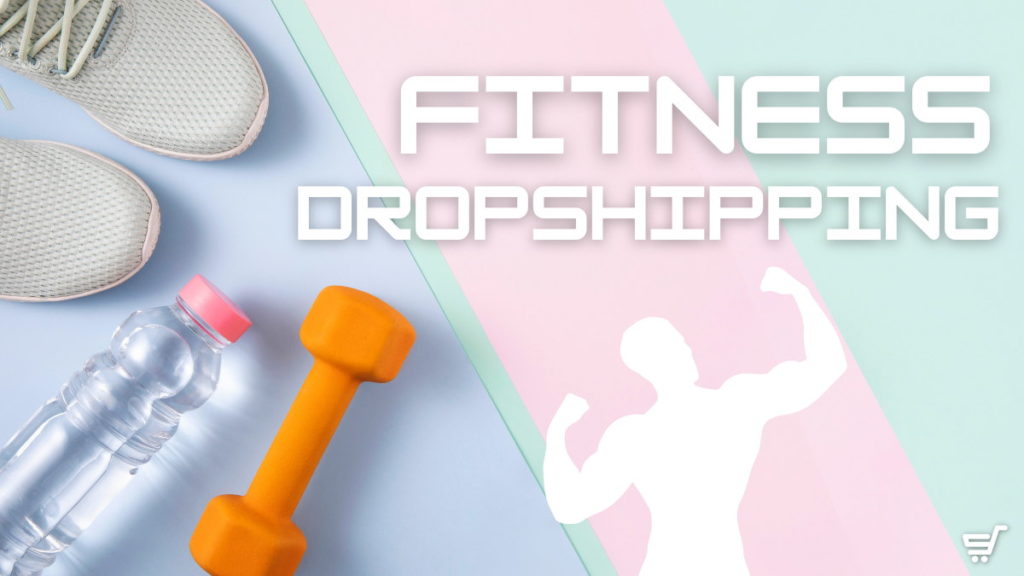 Straight to the point, over 385,000 babies are born all across the world every single DAY. By 2026, the global baby product industry is expected to be valued at more than 88.72 billion dollars, while now it is estimated to be at 67.35 billion U.S. dollars. This is one of the most popular dropshipping niches that grows continually, so don't waste your time and dropship baby items.
There are thousands of items in a variety of niches when it comes to dropshipping baby products. Here you will find 91 top baby products for dropshipping divided into the next groups: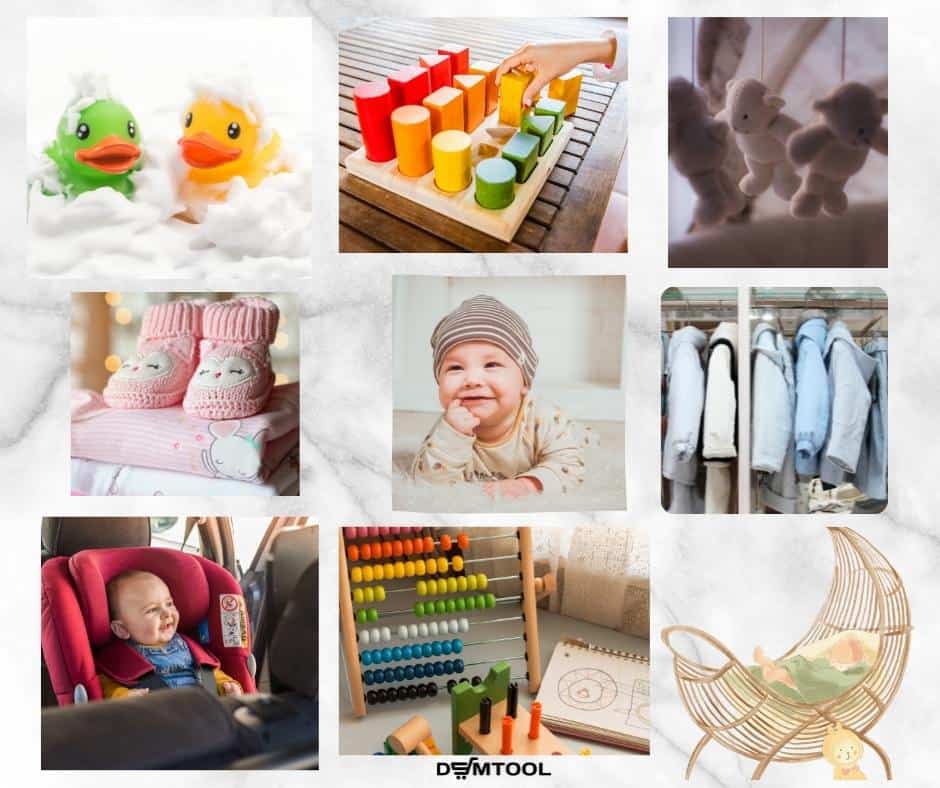 This list of dropshipping winning products includes organic baby skincare, organic baby food, natural baby health products, organic baby products, eco-friendly diapers and wipes, vegan baby essentials, plastic-free items for infants, non-toxic baby toys, plant-based infant products, and many others.
The sub-niches possibilities include:
Diapering – all natural baby products
Baby gear organic baby products
Nursery natural baby products
Organic baby feeding products
Natural baby bath products
Home – all natural baby products
Click on the subheading above to get more items and read statistics for them.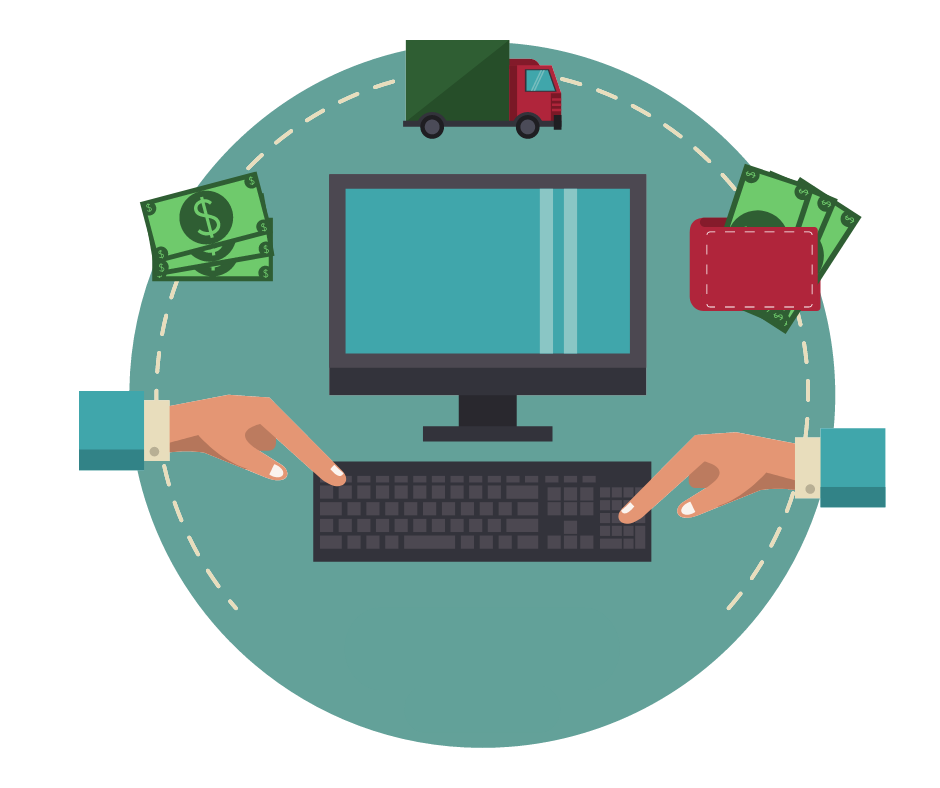 Not yet making money online?
Start your own dropshipping business. Sign up for a free trial of DSM Tool and we'll help you get started. Today is the day.
The first thing you need to know about the baby clothing niche is that it's growing all over the world. In the U.S. it is projected to reach $207.1 billion by 2026, rising at a market growth of 8.8%.
Rising awareness regarding the safety and comfort of the babies is the key factor of the tendencies that are happening or are going to happen within the baby apparel market. For example, the shift towards natural and organic materials, convenient style. However, modern parents are also following the fashion trends and buying more fashionable infant wear than before. Take into account these insights when you start dropshipping baby clothes.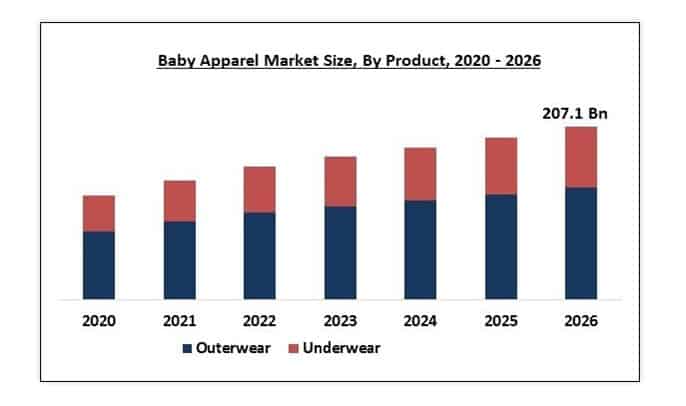 The pandemic, unfortunately, keeps being present in our lives. Similarly, as a need for certain products that help to protect from it. The trend for corona products is decreasing and again increasing from wave to wave. The shown examples are some dropshipping product ideas which you can add to your eCommerce store. Especially if you are selling in the related categories (like health care, wellness, etc.).
Electronic items and gadgets are always making its way to the top of the list. Every year people are looking to upgrade their phones and laptops trying to keep up with what's new and the latest in electronic devices. People have the need for it and the demand goes higher and stronger.
The flexible electronics market has the potential to grow by USD 15.16 billion during 2021-2025, and the market's growth momentum will accelerate at a CAGR of 8.54%. The report extensively covers market segmentation by application (displays, printed sensors, batteries, thin-film photovoltaics, and others) and geography (APAC, North America, Europe, MEA, and South America).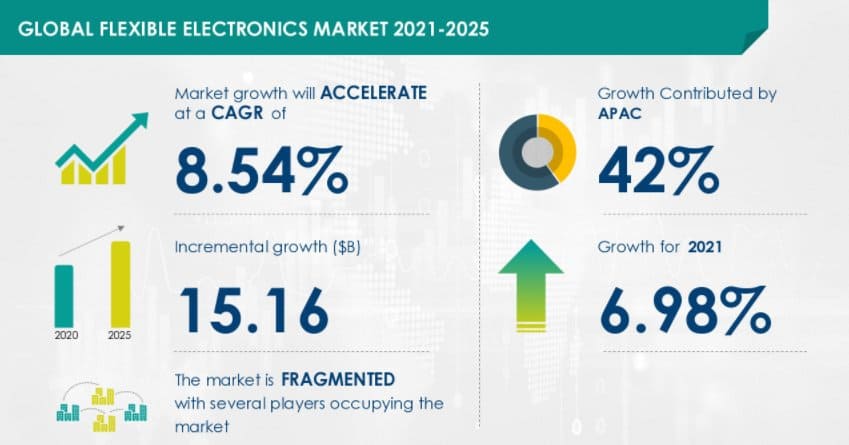 Take into account that the niche of the electronic products covers not only high-ticket items like laptops, TVs, and so on. But also accessories for them.
For example, on eBay, such niche counts with 63% successful listings.
Home security products for dropshipping are our next niche to dive into and show you its potential. Fortunately, modern home security items have improved greatly as well and the home security niche is more versatile than ever. From digital security cameras to remote-controlled insurance, many cyber security products are automated and you can control them through an app or the phone.
The global home security systems market size was valued at USD 53.6 billion in 2020 and is expected to reach USD 78.9 billion by 2025, at the compound annual growth rate of 8.0% during the forecast period. For example, it's almost double higher annual growth than for the beauty products niche.
Don't be surprised! Nowadays, coffee is one of the world's most highly traded commodities. This brewed drink has become a cultural phenomenon. Seriously, today we can't imagine our social lives without a cup of coffee (at home, at work, at business lunches, on a meeting with friends or acquaintances). As a consequence, buyers see it as a necessity and there's always tremendous demand for this delicious "breakfast of champions". Not to mention that in some countries there is a whole culture of taking coffee.
Furthermore, the global coffee market was valued at USD 102.02 billion in 2020 and is projected to record a CAGR of nearly 6.2% over the period from 2020 to 2026, thus reaching revenue worth USD 155.64 Billion by 2026.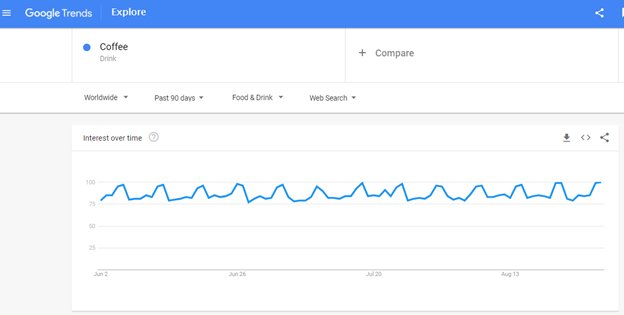 Top Seasonal Products to Dropship
The next dropshipping products are demanding only during a certain time of the year. That's why sellers also call them products for seasonal dropshipping or seasonal items. They also cover different eCommerce holidays.
Such an advantage of dropshipping as no need to hold stock by yourself allows you to showcase many different products in a dropshipping store. The more, the better. That's why sell the next winning products online together with the nonseasonal items (which we have shown you above).
Note that usually, you need to add such items to your e-store 1 month before (as well as launching a new marketing campaign for them). The time is crucial here! Once the holiday or season is gone, you can still apply a discount for them and remove these items from your store in a couple of weeks.
So let's see what are the best selling products for different seasons and holidays!
When the season gets warmer, your online store should too. Trending products in summer are generally summer essentials such as clothes, shoes, travel bags, glasses, beach essentials, and so on. However, the search results for bikinis, tops, and other clothes vary from year to year. Blame the fashion! If you want to get sales during summer, you need to follow it and add trending clothing along with classical and practical. Besides, there are many non-changing summer essentials to dropship. — Click on the link in the subheading to get particular product ideas.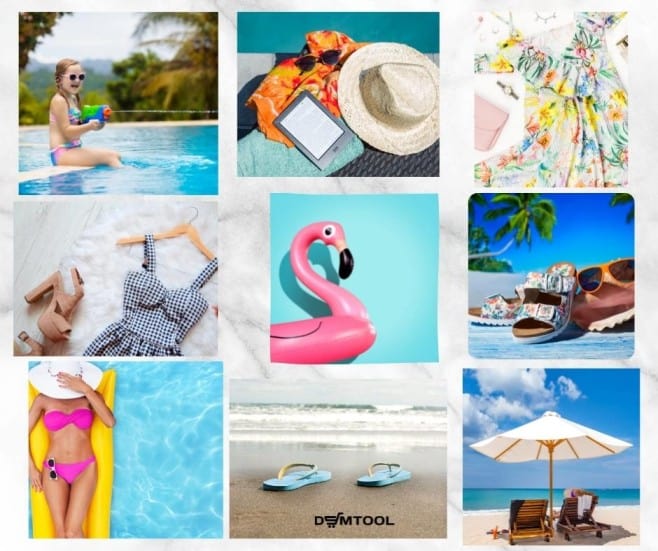 Holidays, vacations, cold weather which makes people adore cozy and warm stuff and places – it's your biggest engine of progress. During the rainy and snowy season people's lifestyle changes in general, therewith holidays which some of us have been waiting all year are coming. All that means new consumption needs arise creating an important demand for certain specific seasonal dropshipping products. For example:
Touchscreen Gloves – a perfect product to sell in winter. According to the PowerDrop tool, this product has a 130 sell-through percentages and quite a low level of competition. Besides, this product would be a good item to dropship in USA and Canada!

Or something that you might miss and not consider as a seasonal product, but I will show you why it is definitely a winter essential! Ladies and Gentlemen, example number 2:
The demand for gift boxes, especially Christmas boxes starts to grow at the end of October. As you can see, these winter goods bring 332% of sell-through. especially in the United States. So make sure to add different gift boxes to your dropshipping store.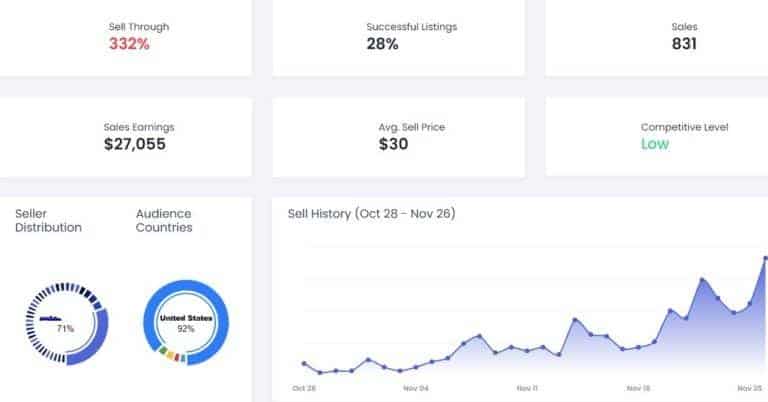 Check the full list of winter items to sell in your online store.
When a new shopping season comes, new consumption needs will arise and create an important demand for certain specific seasonal products. For example, spring weather will raise demand for lighter clothing, outdoor products, items for outdoor activities, and many others. Big spring holidays like Easter, St. Patrick's Day, Mother's Day mark the biggest eCommerce holiday for what online sellers prepare in the spring season.
Here are the best spring items for dropshipping this year:
Garden tools
Spring decor
Easter products (decor, eggs, DIY, etc.)
Toys for the Easter egg hunt
Seed starters
travel accessories
BBQ accessories/tools
Fishing tools
Products and accessories for outdoor activities like backpack covers
Hiking sticks
Safety outdoor products
Picnic basket and other picinc products
Sunglasses
Garden or terrace furniture
Outdoor lightning
Bicycle GPS tracker
Kids swing set
Gifts for Mother's Day
Swimming suits
Water guns
Flower hair accessories
Sun protectors
Stroller organizers
Shapewear
Keyboard cleaning brush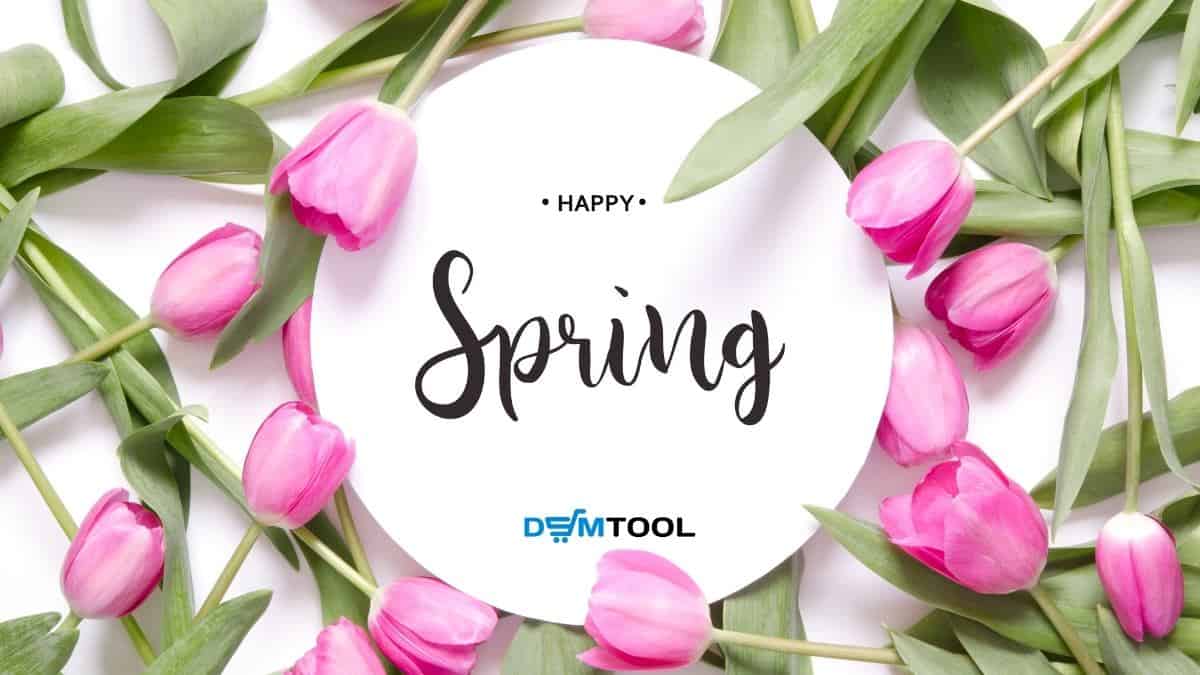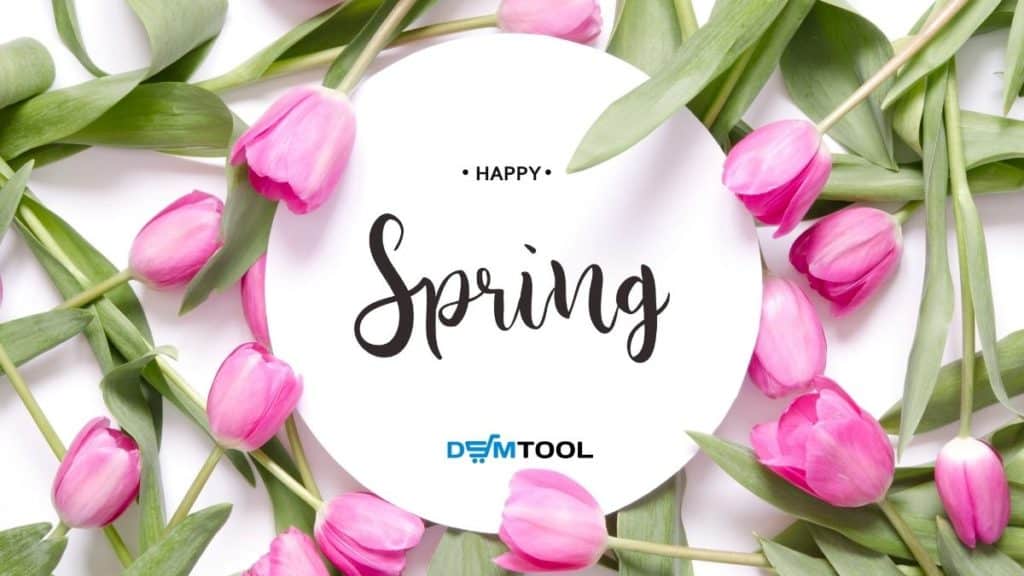 All retailers get excited preparing fall items to sell for all the events that are about to come this last quarter of the year: Black Friday, Cyber Monday, Chinese Single's Day, Thanksgiving, Christmas, and others. The fall season is the busiest, yet the biggest income opportunity for many eCommerce sellers and dropshipers.
Warm clothing, products for school, DIY items, toys, and many other dropshipping products that sell in autumn are on this list. Decorations and big retail holiday products occupy a big part of it.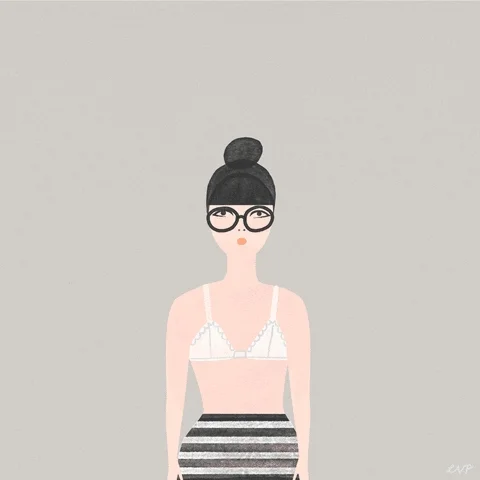 Thanksgiving is a special holiday when people in many cultures are united, share their traditions and food, letting feel the warmth of dearest hearts. For online entrepreneurs, like you, thanksgiving eCommerce has an additional matter: this popular shopping holiday is a great opportunity to increase your sales.
Dropshipping on Thanksgiving proves its highest profit potential year after year, it keeps holding the 3rd place as an online shopping holiday of the year in the United States, according to eMarketer. Furthermore, other research shows that 60.8% of consumers reasoned that they do not plan to shop in-store on Thanksgiving and Black Friday because there would be too many crowds. Good news for us!
The holiday is just around the corner, its celebration takes place on the fourth Thursday of November, on November 24 in 2022. Looking at this holiday through the eyes of an entrepreneur, we have quite enough time to plan and prepare our online stores for Thanksgiving dropshipping. Here are the top 25 best-selling thanksgiving products to sell online in 2023.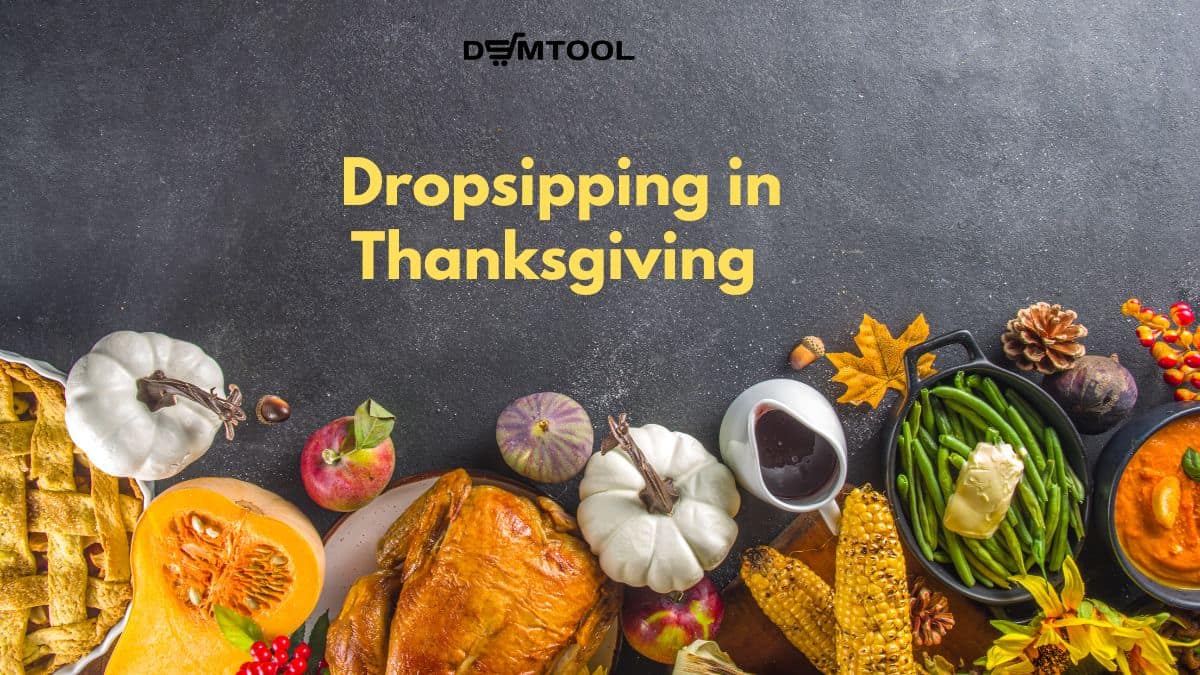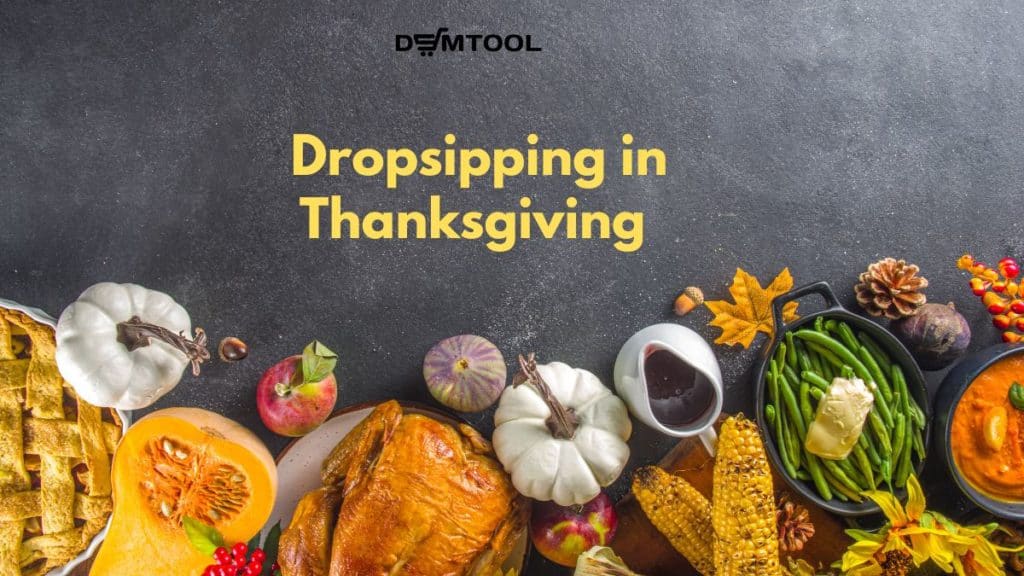 Halloween is the fourth largest holiday shopping day for online retailers and wholesalers. While its traditions and customs vary all over the world, one thing remains stable: the buyers, despite their nationality and location, shop online to take part in Halloween celebrations.
Last year, only in the U.S. market, a total of $8.8 billion spendings was spent on Halloween products, according to the National Retail Federation's (NRF) annual survey. In the meantime, the estimated sum in the United Kingdom was 419 million British pounds. An average American will approximately spend $92.12 (4$ more than last year) on its celebration in 2020, which makes Halloween one of the most affordable holidays in the year (in comparison with the costly Christmas or Thanksgiving). Well, it is the secret of its popularity.
More winning products to sell on eBay, Shopify, or any other eCommerce store are on the list in the subheading.
The correct dropshipping Black Friday preparations are able to double or triple your monthly eCommerce income just within one day! Just hear that: 108 million people just in the USA plan to do shopping online during the BFCM 2021!
Black Friday, Cyber Monday, and Single Day Sale are the main events of the best-selling season of the year, also known as the sales season, the holiday season, or simply Q4.
It holds massive opportunities for dropshipping and eCommerce. No matter if you dropship on eBay and source from other websites, dropship on Shopify products you source from private suppliers, or sell on Amazon your own private label.
So what's a good rule of thumb for products for dropshipping on Black Friday? It's a great time to sell newer, big-ticket items (and their related products, of course), as well as the best day to shop in stores. I mean, after all, you are not only a seller but potentially also a buyer enjoying awesome deals, right?
Wanna check your ability to understand and feel the market trends? Check out our Black Friday Top Selling Items to Dropship guide!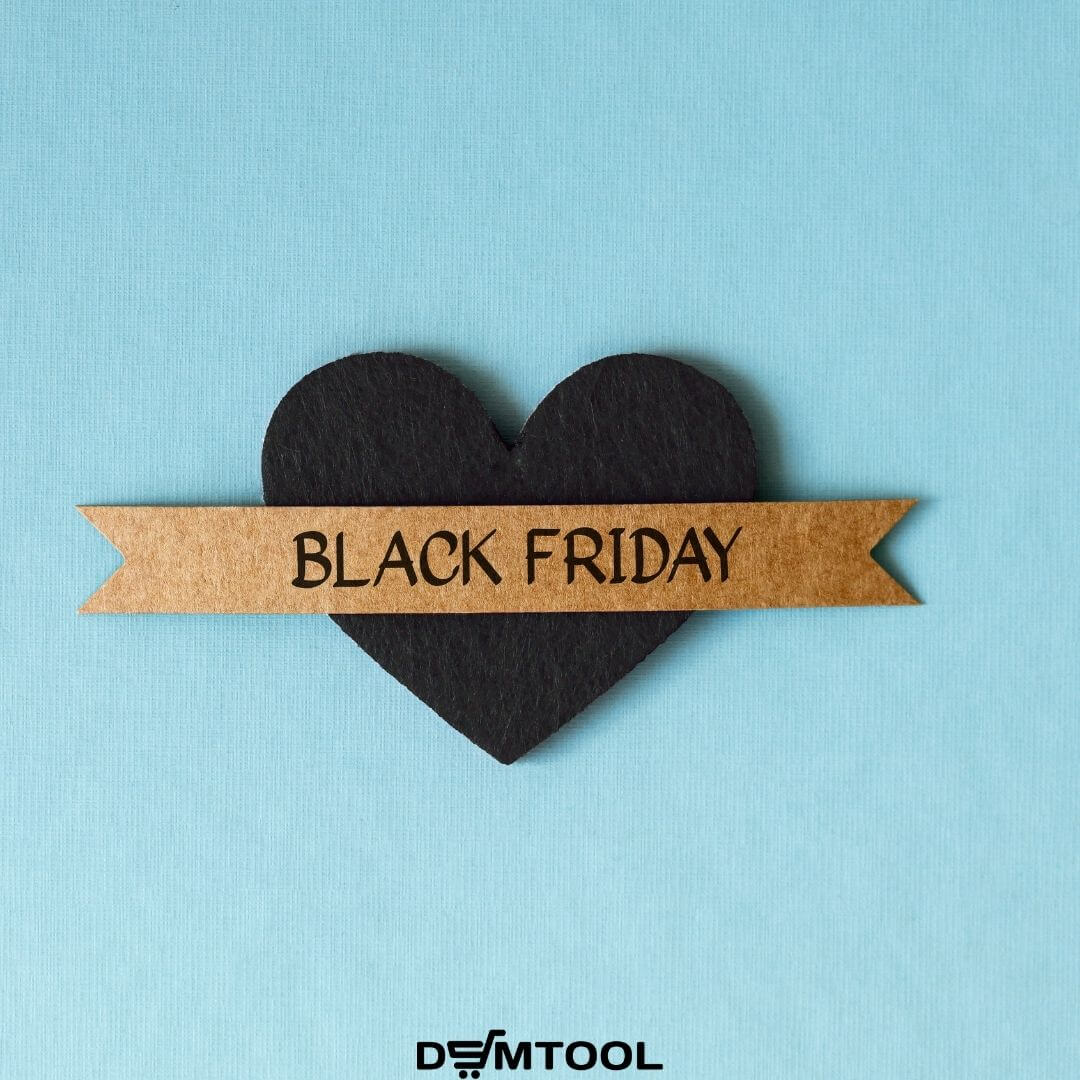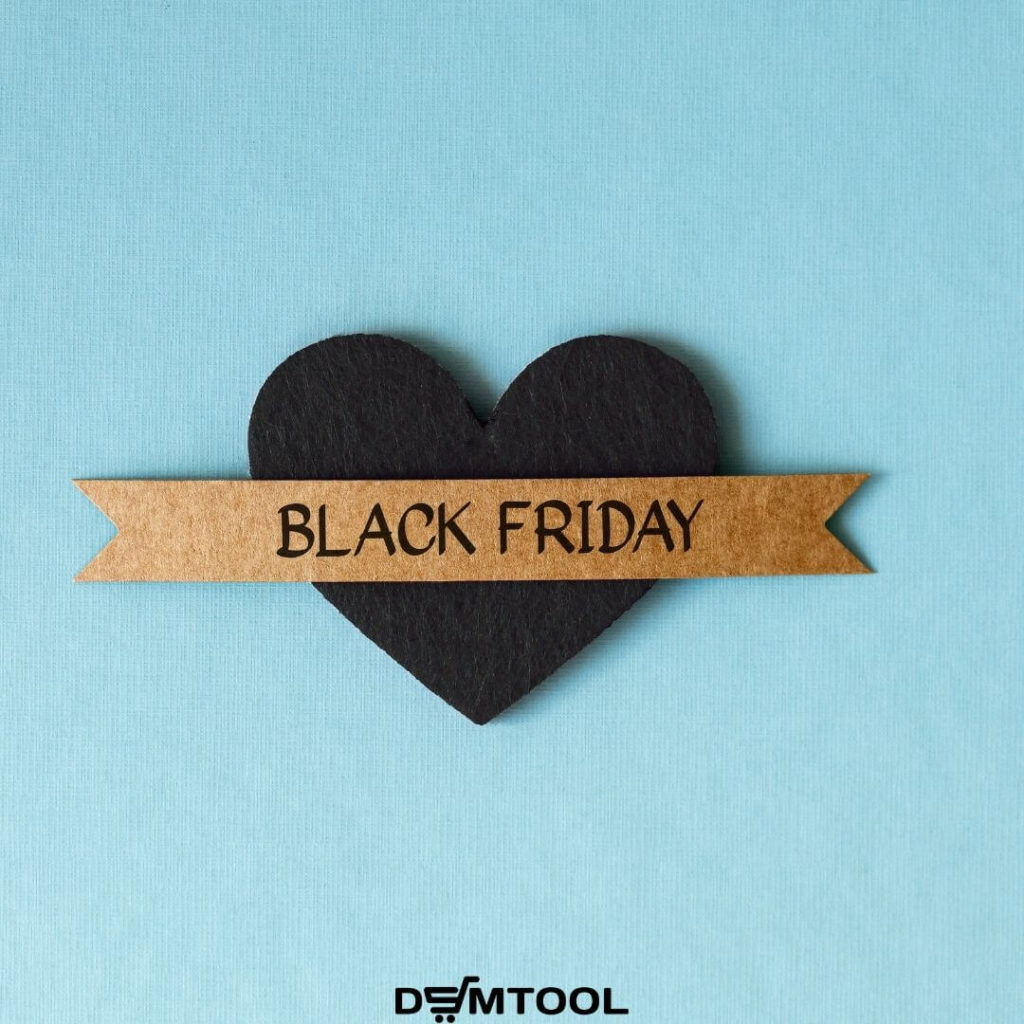 Christmas isn't only the most wonderful time of the year but also one of the busiest days of Q4 in the eCommerce business. Planning ahead which dropshipping Christmas products you can add to your online store is a key to managing your online business successfully.
Though this holiday is getting more commercialized from year to year, it is a family holiday primarily. It's associated with magic moments, family reunions near the Christmas tree, decorations, and warm-hearted gifts. Some of the shoppers start to search for the perfect holiday gift really beforehand, in August, but most of the buyers aren't so far-sighted and begin the Christmas preparation in the middle of October or November (60%):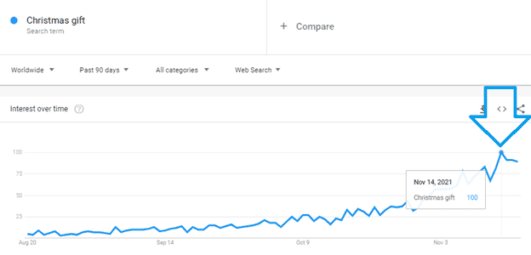 The buyers have already started to prepare for Christmas 2022. Many of them even already know what they are going to buy as a Christmas gift. Gift cards, clothing, and toys remain to be in the top 3: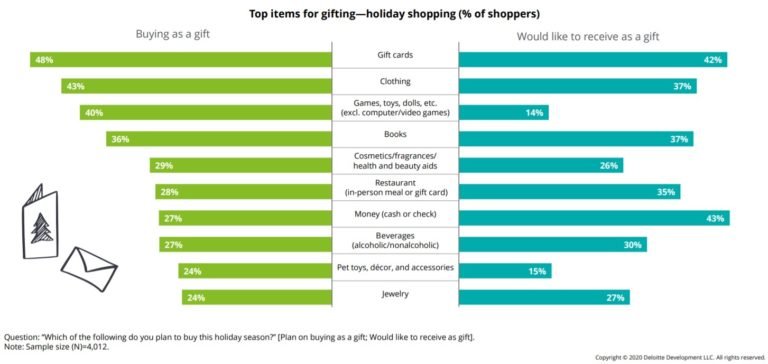 Your February revenue is all about Valentine's day sales. Believe me or not but this big eCommerce holiday brings people to spend a lot…and they start buying already right after Christmas! That's your chance to keep selling in Q1 and get the maximum out of it!
Numbers you need to know is that 38% of all Valentine's Day gifts were purchased online in 2021. And here are the consumers' celebration plans.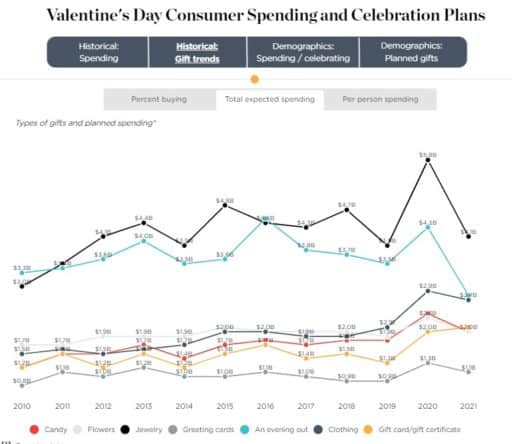 However, jewelry, candies, clothing, Valentine's Day decorations are among the best things to dropship on this holiday. There are more cool products ideas for your eCommerce store, and they are in the link above and in this video;)
Easter is one of the biggest spring holidays that with the right preparation can increase your online revenue. The term Easter has a high weekly search volume starting from March — according to Google Trends. Anything related to this holiday is on the rise, an indicator of how consumers are planning to celebrate the holiday come April. That's why it is necessary to start to prepare your online store for this holiday already in March.
Here are the most popular Easter dropshipping products you can offer in your eCommerce store:
Easter baskets.
Easter eggs.
Easter foods & candy.
Personalized Easter items.
Easter decorations.
Easter Beauty Related Makeup Products.
Easter themed clothing.
Toys for Easter Egg Hunt.
Easter DIY Products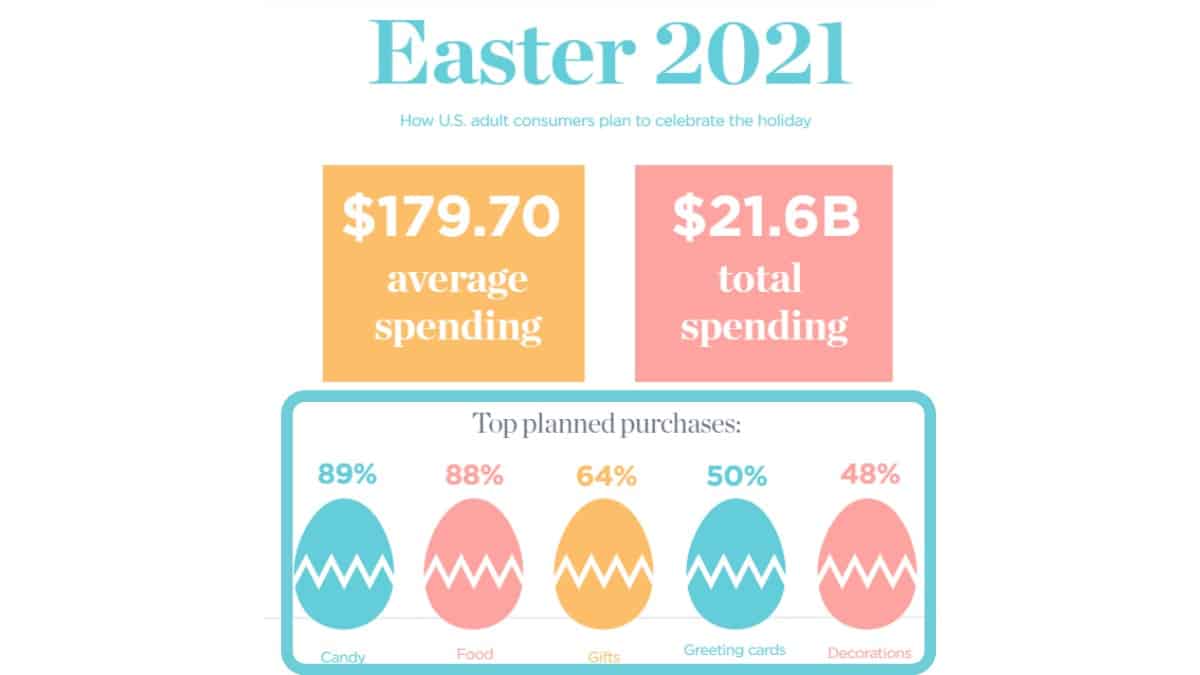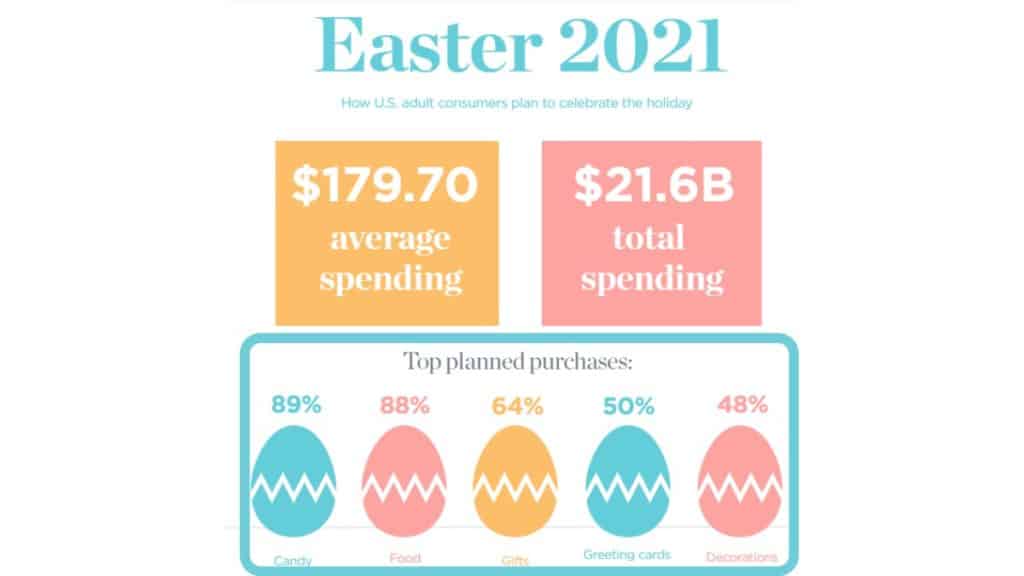 Did you know that Mother's Day is the 3rd largest retail holiday in the United States? After the winter holidays and back-to-school season, according to the National Retail Federation. In 2021, despite the coronavirus pandemic and quarantines, the average consumer spending on this holiday was 220$, and the total spending was about 28.09 billion U.S. dollars (2 billion $US more than in 2020).
Here are the most popular dropshipping niches on this day: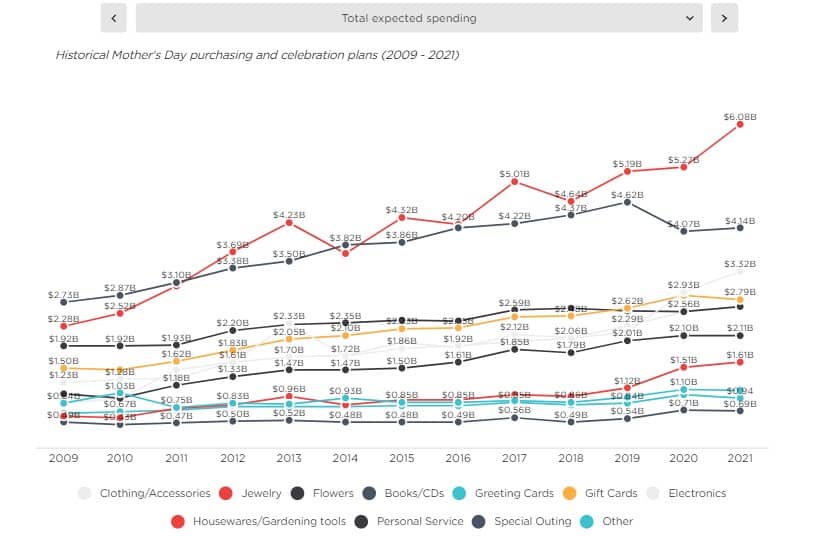 And the link to the list of dropshipping products ideas specially for this big shopping day, as usual, was in the subheading.
Father's Day is a chance for your dropshipping store to boost sales on special occasions.
Father's Day statistics show that 75% of people celebrated the holiday last few years. The total spending is expected to reach 17 billion dollars (that, anyways, grew 2 billion from the previous year). Meanwhile, the average spending per shopper was 148,58$.
In the above-mentioned article, we showed 31 trending dropshipping products you can sell for Father's Day. The most interesting thing is that many of them you can continue selling for other holidays as well.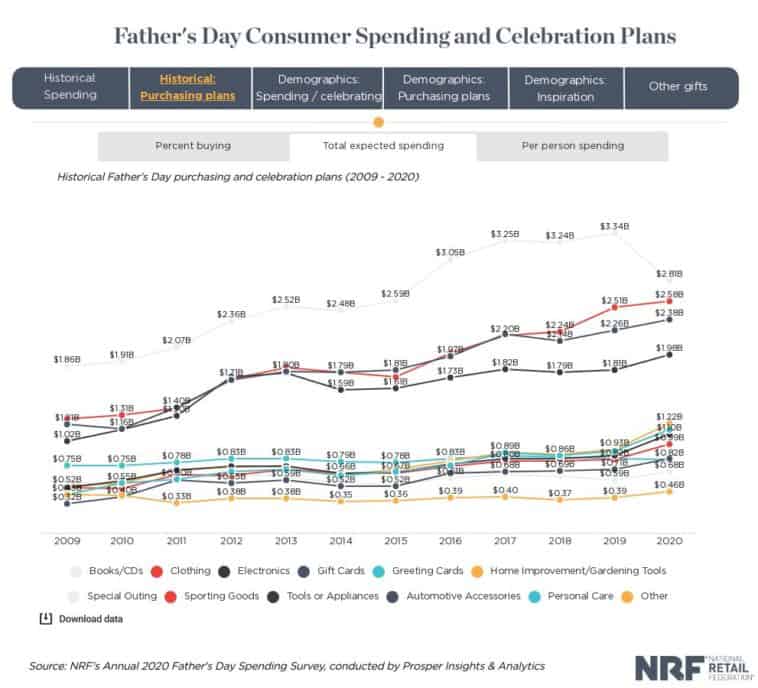 Click on the link in the subheading to see the best things to dropship on Shopify and eBay during this holiday.
Conclusion:

Hopefully, after scrolling through all of these eCommerce niches and dropship products, something caught your eye. Focusing your efforts on building a business in an already popular niche is a great way to get your online venture off the ground. There's no guesswork here. You know these are products people want… and they're based on human desires and needs.
Furthermore, since you already know the greatest techniques to find the best-selling items and profitable niches, implement the methods and practice them. Taking advantage of this article will definitely bring you great results. Join the successful dropshippers, and bring money home!