16

min read
Everyone's excited about the summer season. While the season gets warmer, your online store should too. Take advantage of the people's needs this year to find popular summer items to sell. Trending products this season are generally summer essentials such as clothes, shoes, and travel bags. Get to know what people are looking for and what's selling hot this summer.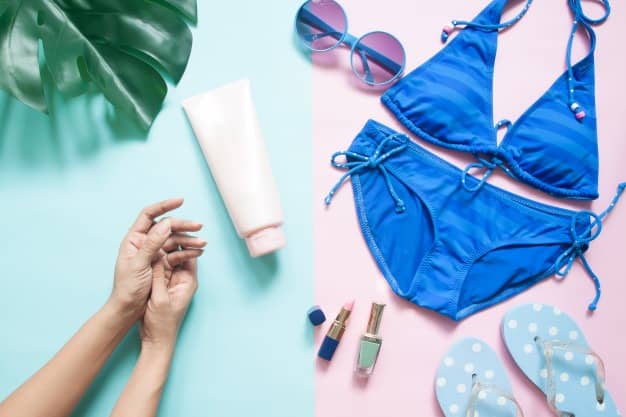 Popular Summer Products To Sell Online This Year
Our team has prepared the top 31 summer products for dropshipping or selling online this year. Please note that the products listed here are compiled from several sources across the web from high fashion brands to dropshipping suppliers. We also used Google trends to investigate how one product had been searched across the web worldwide within 90 days.
Keep reading to get a small bonus at the end.
Now let´s finally check what is popular to sell in summer 2023: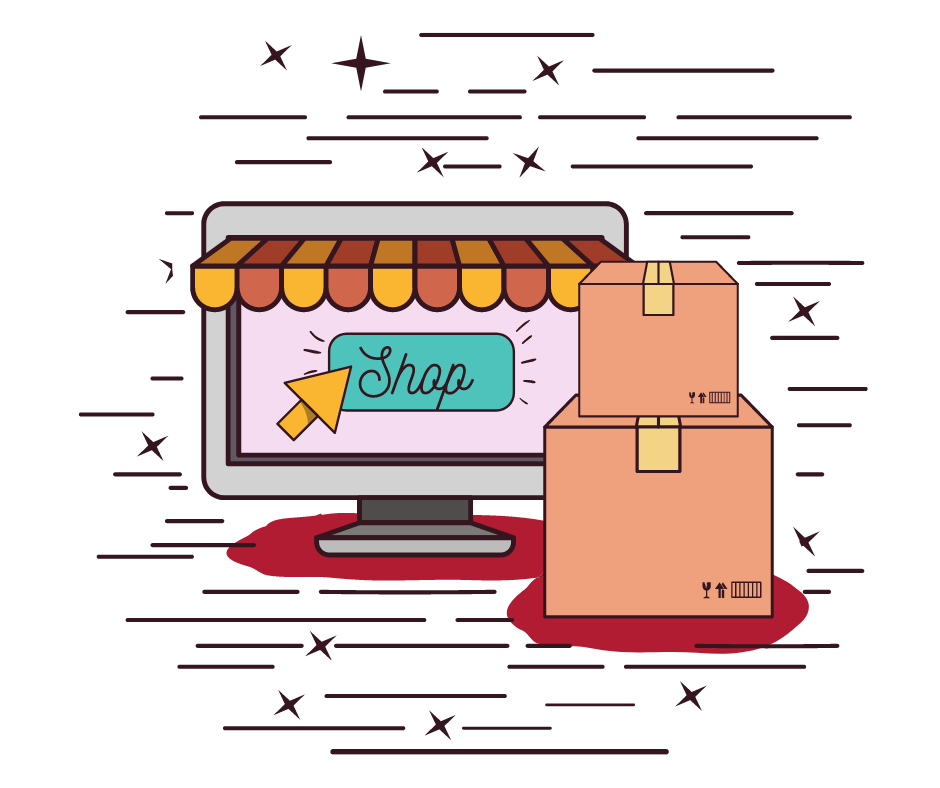 It's time…
Don't wait for success to come. Hire yourself and start your own dropshipping business
1. Bikinis
Bikinis are still on top of the popular summer items to sell this year. These items are getting in popularity right now in the USA. And are already on the top of search results in Spain, Cuba, Argentina, Portugal, Costa Rica, according to Google Trends: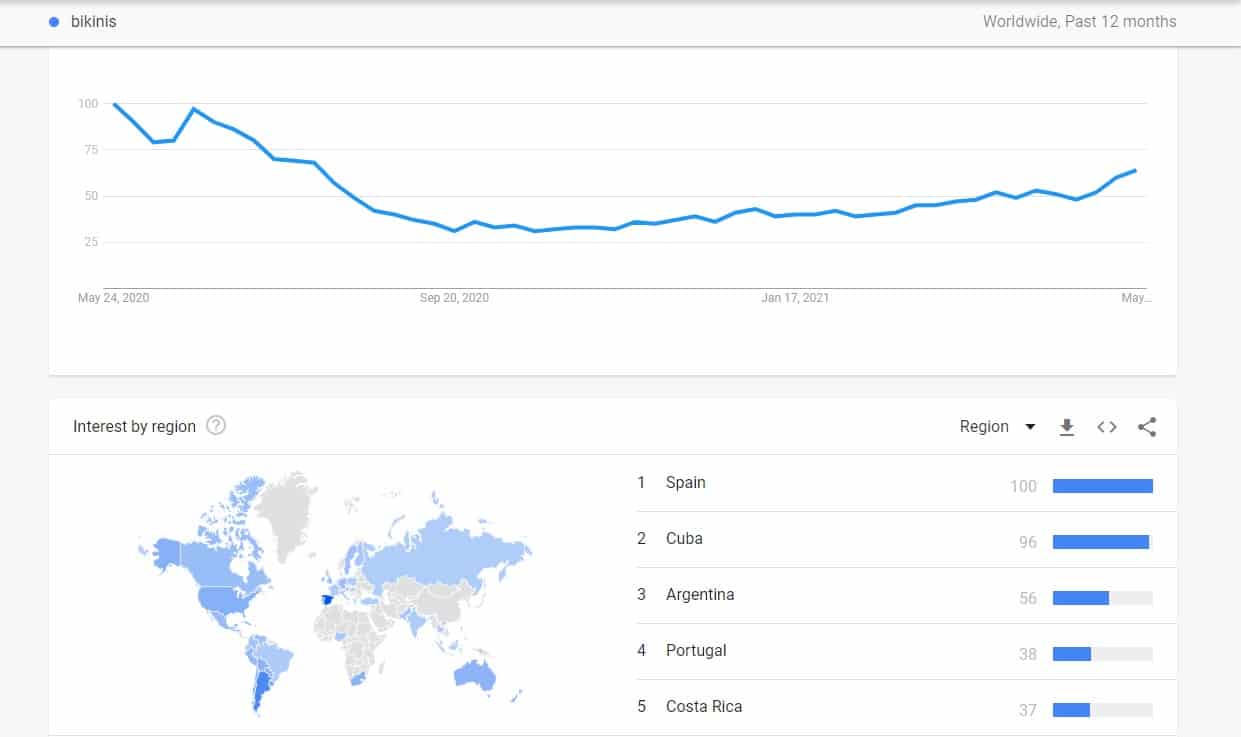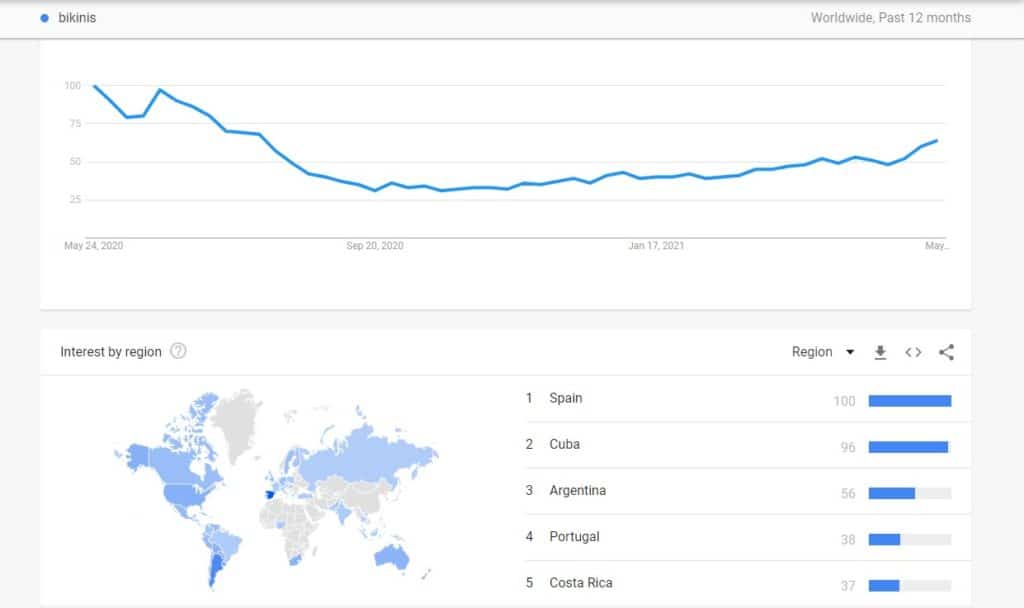 You can also get some inspiration in the Google Keyword Planner (a free tool from Google that can help you with finding the right keywords to use in the listing title and description, and give you some inspiration about trending summer items to sell online).
For example, the next related search terms – bikini, bikini bottom, high waisted bikini, bikini set, teenage bikini – currently have the highest search volume (100k -1 million searches monthly worldwide).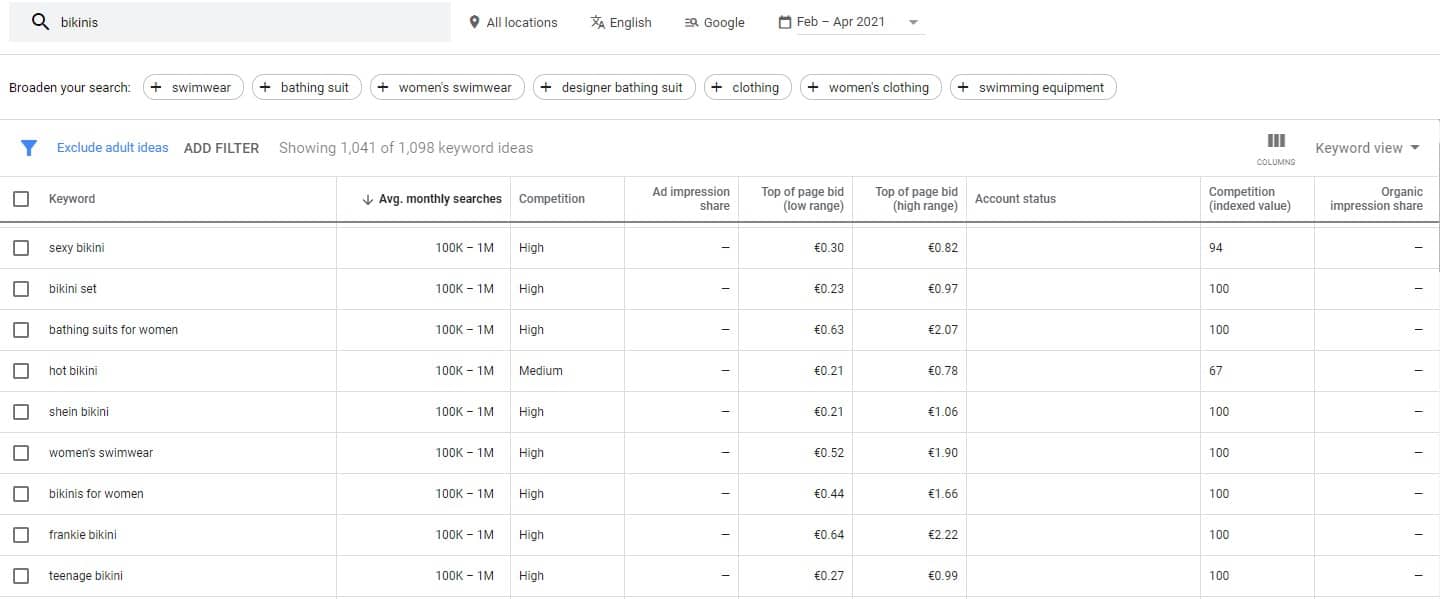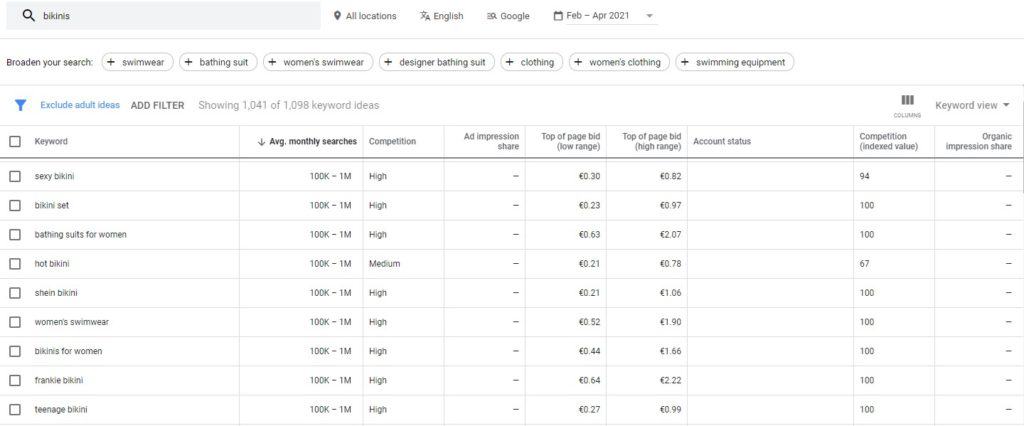 The search results for bikinis vary from year to year. Besides, they depend so much on the latest fashion trends. For example, recently colorblock bikinis got a breakout in the google search results.
Additionally, the swimsuits trends included three-piece bikinis, ruffle bikinis, bikinis with retro vibes, animal prints, keyhole cutouts, tie details, asymmetrical silhouettes, etc. However, the minimalist bikinis and high-waist ones are still popular this summer. The trending colors this summer are joyful colors, especially lavenders, pistachios, oranges, emeralds, pinks. Pay attention to these summer 2023 trends when you pick which bikinis you want to sell online.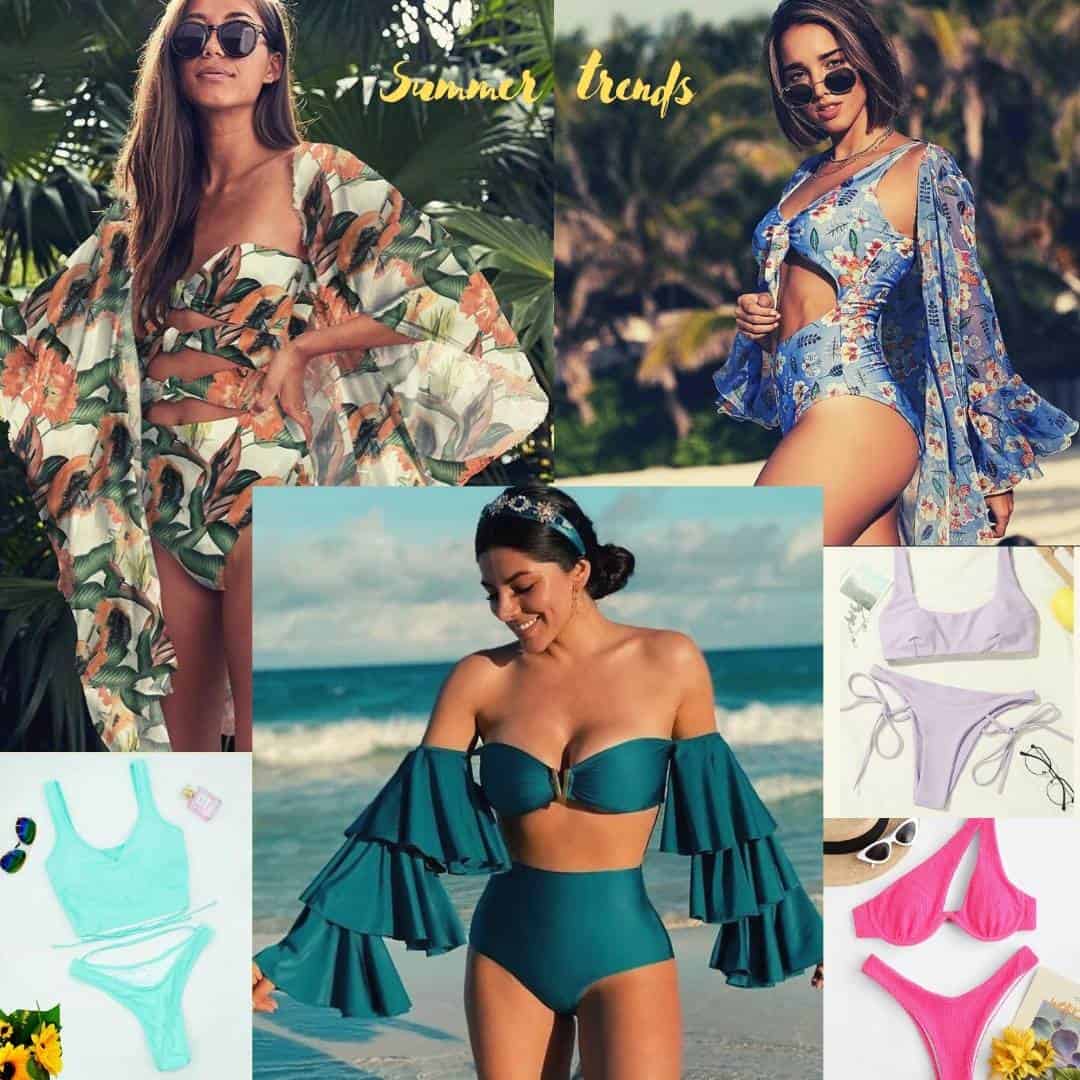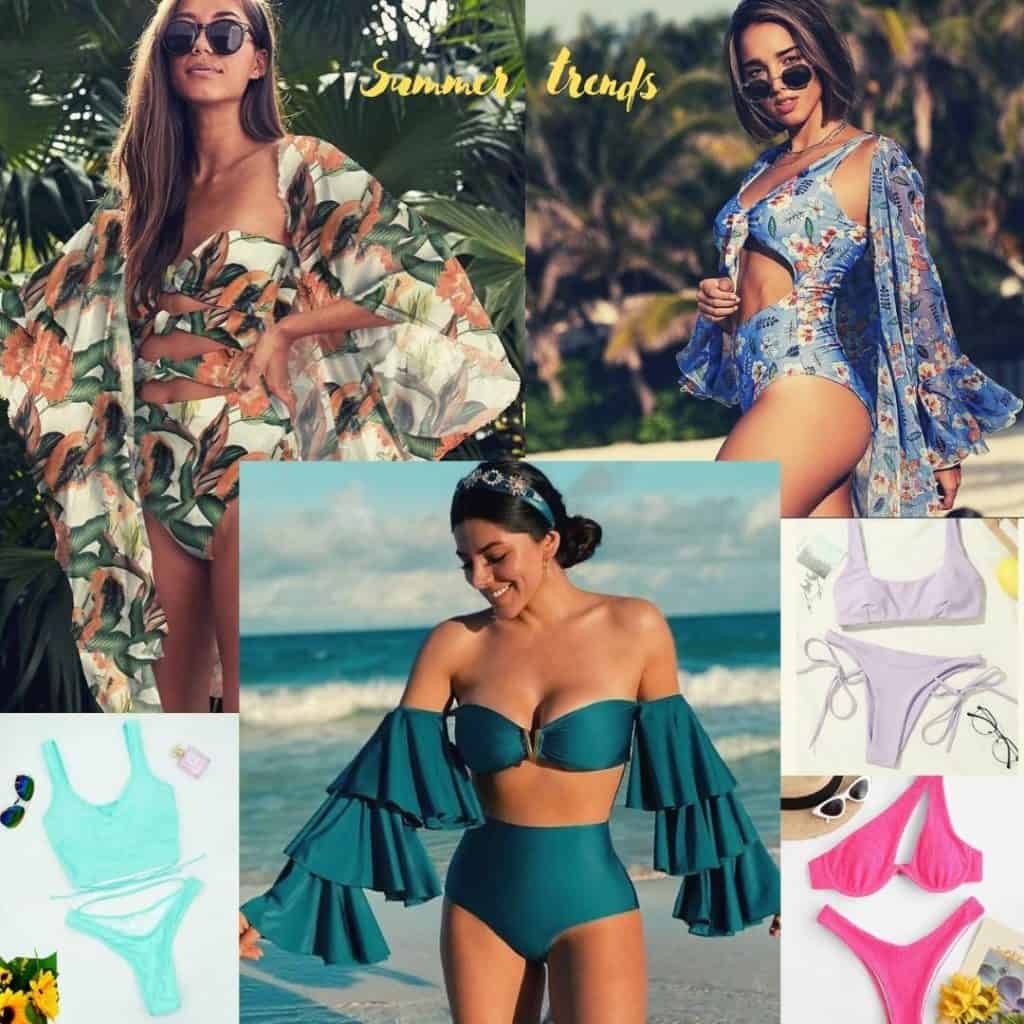 2. Tops
Tops are among the most trending summer items this year, according to fashion experts. We will believe them and add a few of them to our online stores during summer 2023.
Besides, especially popular among shoppers now are net tops, lavender tops for women, turtle net tops, wrap tops. They had their breakout in google search results lately.
Here is one of many examples of trending summer items sold on Aliexpress. 57,5 k users liked it: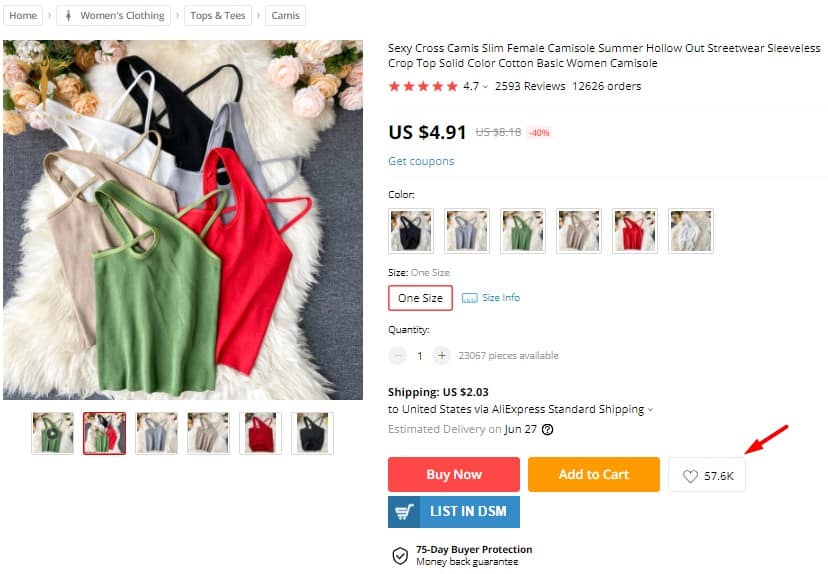 You can make your own research to find profitable dropshipping items to sell this summer by filtering search results on different marketplaces by a number of orders. Moreover, you can pay attention to the number of shoppers who liked or added this item to their cart.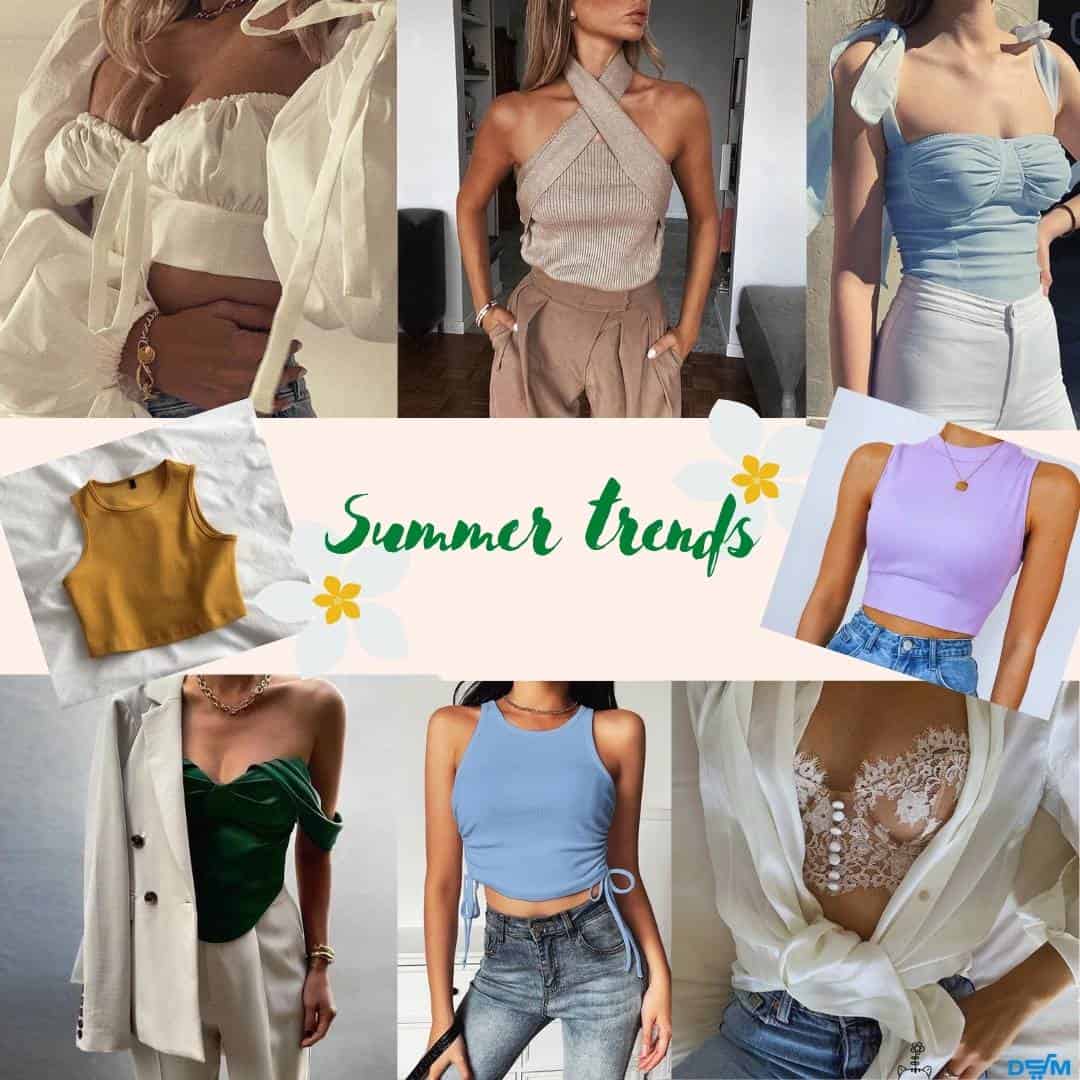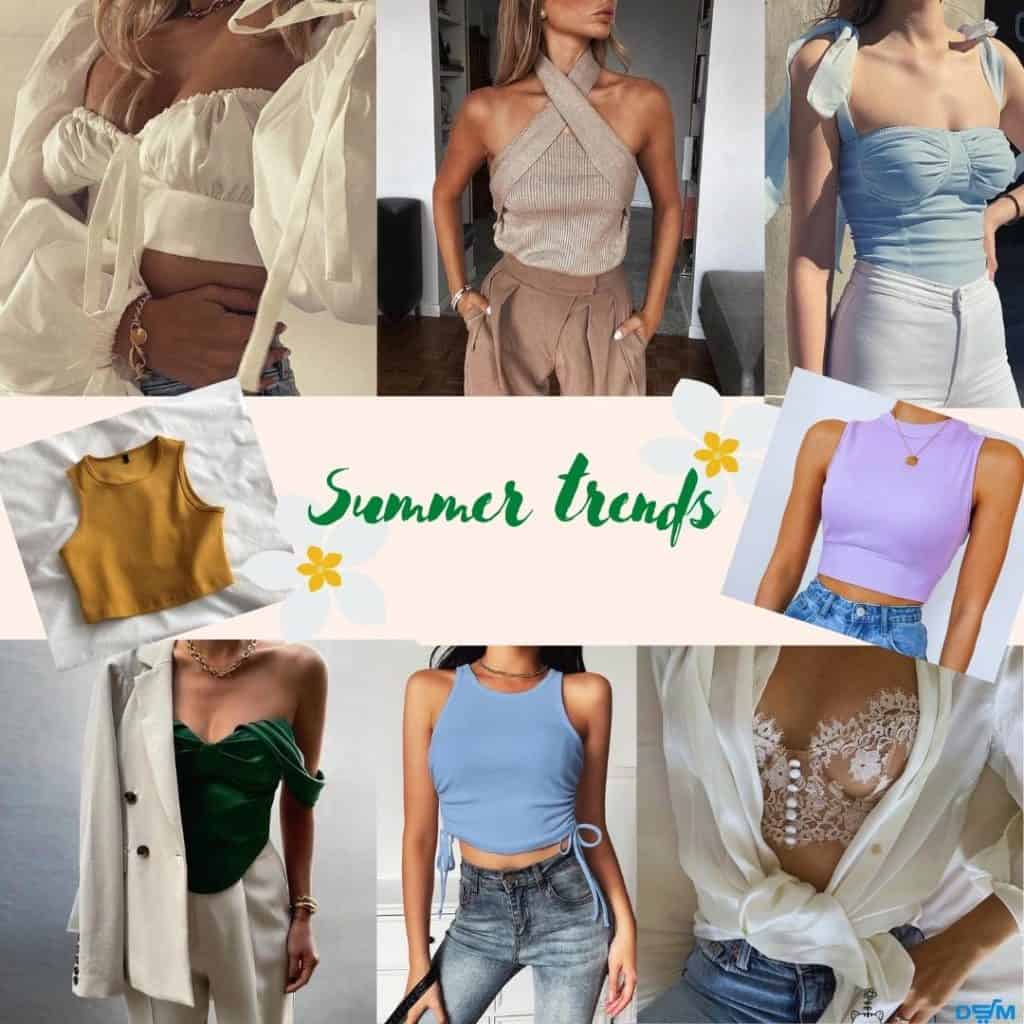 3. Sunglasses
Sunglasses seem to be always in trend regardless of the season. However, if you want to know what popular summer items to sell, you need to restock inventory with trendy eyewear for this summer.
Who What Wear nailed for you the latest trends in eyeglasses for wearing and selling in summer 2023:
"Eyewear trends are focusing on the balance of novelty, statement-making frames, and timeless designs. Consumers are leaning into mindful shopping, purchasing styles that are easy, versatile, and have subtle style details. Think a classic cat-eye shape but with a modern update like a narrower, more angular shape or the notorious aviator with a reflective or colored tint".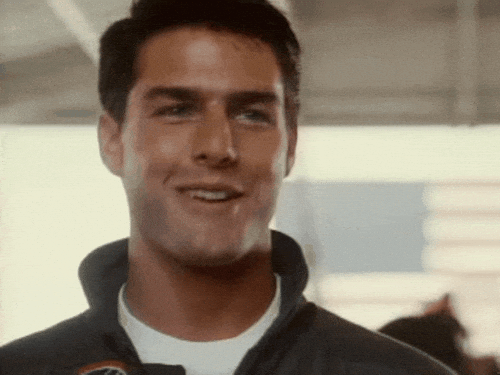 4. Sunglasses Accessories
Eyeglass chains remain their place among popular summer items to sell and to wear in 2023, according to The Vogue. You can sell online pears, wood, transparent, marbled, shell, colorful eyewear chains. Additionally, it can be used for wearing masks, reading glasses, etc. So make sure to include the right keywords in your title and product description to target the right audience.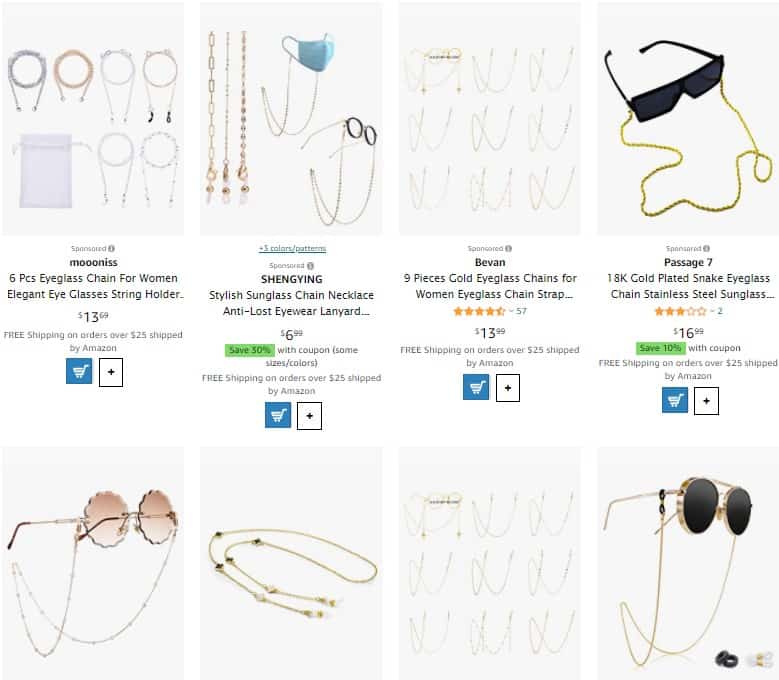 5. Sandals and Flip Flops
The flip-flops are summer essentials during warm-weather trips. Overall, flip-flops in a variety of colors and styles are still trending in 2023. Google Trends also shows that flip-flops had been a favorite search during the warm season, from May to the first week of July, this item had been consistently popular in searches last summer.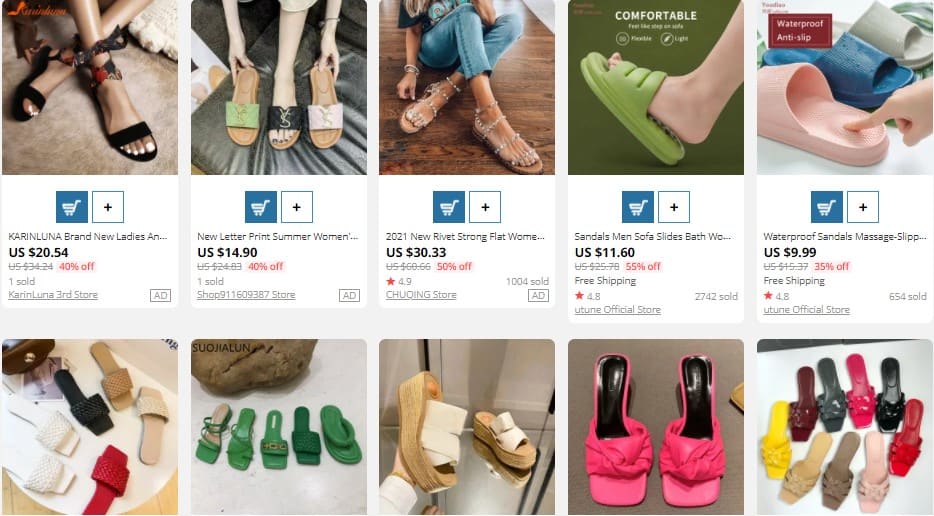 You can pay more attention to the platform sandals, especially those with lace-up ties and espadrille soles which are promising to be one of the most popular summer items in the shoe category this year. Together with the chunky sandals and exaggerated square-toe one.
6. Summer Dresses
The heat is on and the demand for summer dresses is at its peak too. From white dresses to the cheerfully colorful ones, from high volume dresses to mini and midi dresses, with open backs or puff shoulder dresses, they are all "in" this summer. Here are examples of popular summer dresses in 2023. Complete your store listings with summer dresses.
7. Summer Hats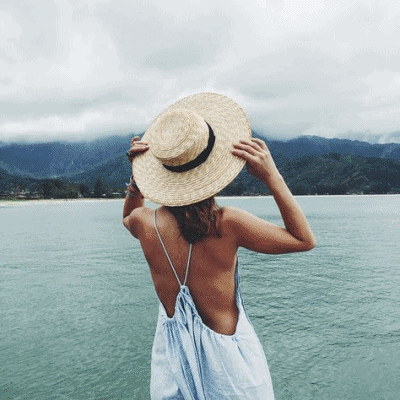 With the ongoing beach season, it's not an awful idea to include additional sun protection, for example, hats. Especially if to consider that this year fashion is about over-accessorizing. So shoppers will not only search for practical hats but also trending ones.
There's a wide range of sun hats that you can include in your store to sell this summer. The bucket hats, beach hats, straw hats and trucker hats would be among the popular items to sell and buy in summer.
Check out Marieclaire for an idea about trending summer hats 2023.
8. Silk Hair Accessories
Silk headbands and hair ties were declared as must-have summer essentials for hair in 2023 by Forbes. Therefore, millennials and shoppers who are up to the fashion trends will search for such products together with silk scarfs to complete their summer looks. Get prepared beforehand to take advantage of this trend.
Additionally, the silk scarfs appear to be quite a functional trending summer item. One can use it for hair, as a belt, as an accessory for the bag, etc.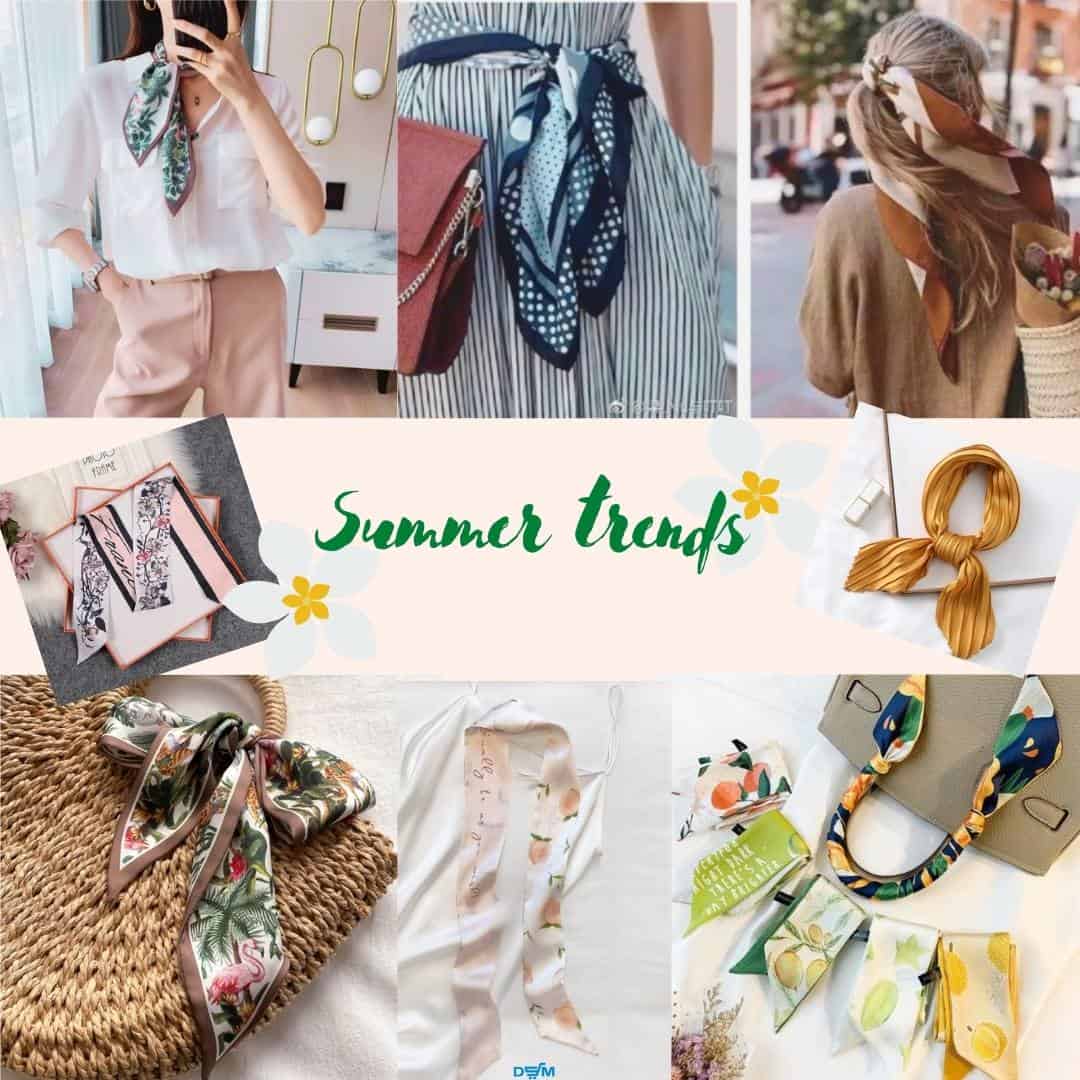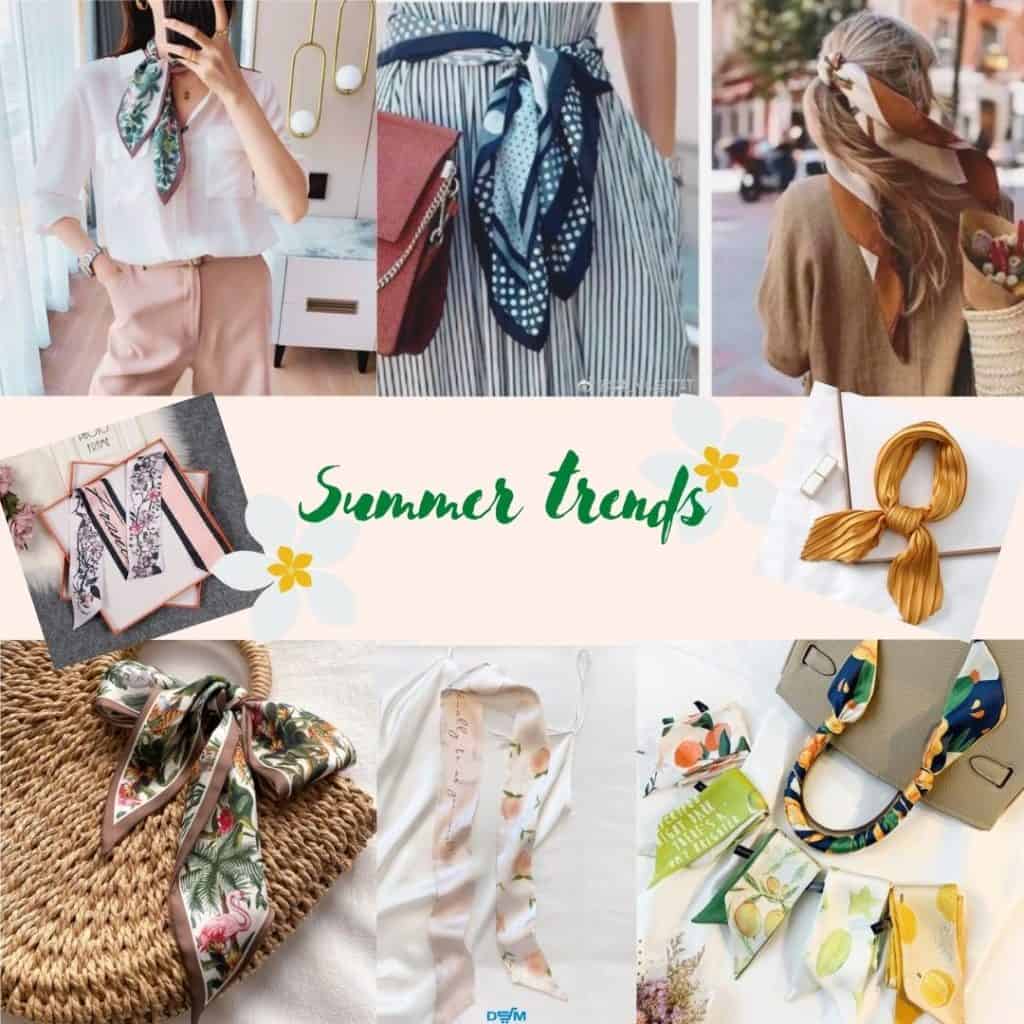 9. Travel Bags
Travel bags are still "in" this summer with trips and vacations in mind. "Packing light" is what's trending right now so bulky travel bags are out and in with stylish travel bags that have the perfect size to pack all summer essentials. InStyle presents 15 perfect Travel Bags for a weekend of summer getaway. Add travel and luggage bags to the items to sell this summer from reliable dropshipping suppliers.
10. Beach Bags and Totes
Women are all set this summer. And they are going for beach bags all colorful and light. Trending beach bags brings good vibes and welcomes bright sunshine. Big brands in the industry like Oprah Daily revamped the way beach bags look. They're no longer just for the sandy beach but they can also be used around the city looking all stylish and glamorous. For example, straw beach bags are now at the peak of popularity in the United States. Make sure to sell these hot summer items in your dropshipping store as well.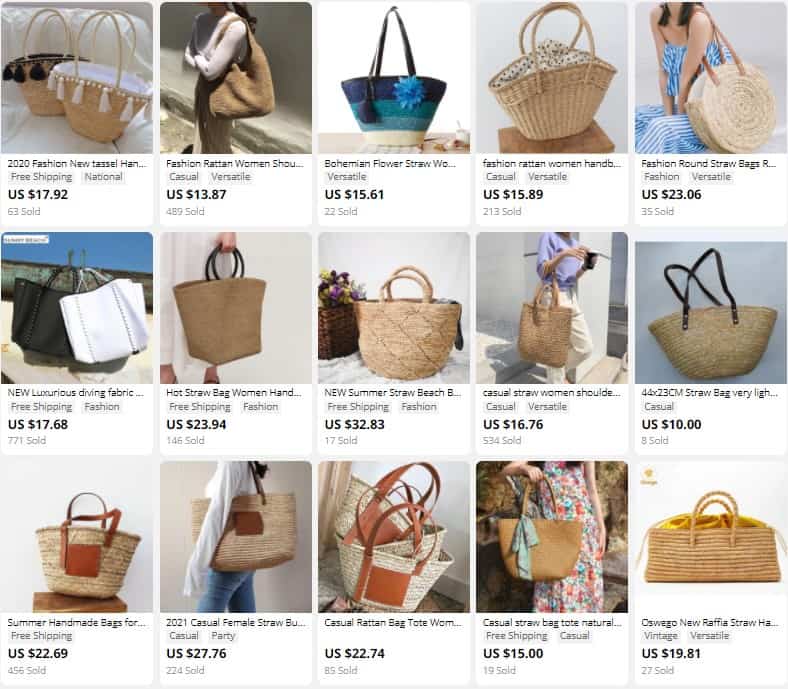 11. Tanning products
Summer is time for tanning. Indeed, there are many folks around the world who want to achieve that golden tan. The search term tanning products are rising in popularity on google during the last few months. Currently, it´s the most popular in the United States:
A report from ReportBuyer explains why tanning products are expected to see continuous growth in the cosmetics market.
"Consumers are actively adopting self-tanning products to get the natural tan through indoor home sessions. While outdoor tanning processes is time-consuming, harmful and discomforting, professional tanning services are expensive. In the view of this backdrop, the demand for self-tanning products continues to gain traction."
12. Sunscreen
If we speak about summer essentials you can sell online, we can´t miss sunscreen products. While everyone would like to have fun under the sun while diving into the water, there is still the importance of protecting the skin.
During the last 3 months, sunscreen is almost at the top of search results in Google: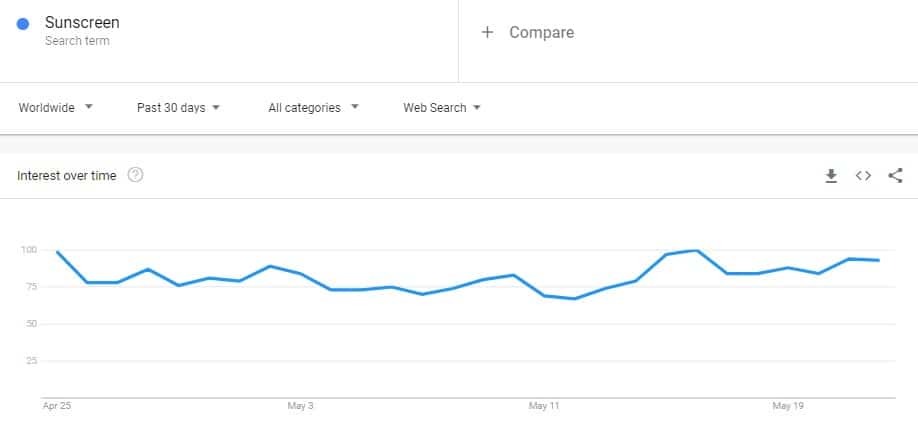 13. Tents and sun shelters
Naturally, people would search for products that will protect them or their properties from the sun. Waterproof beach tents, patio shade sails in different forms can do it. And according to our research, they are becoming popular and becoming the most popular summer items in different marketplaces, for example, in Aliexpress.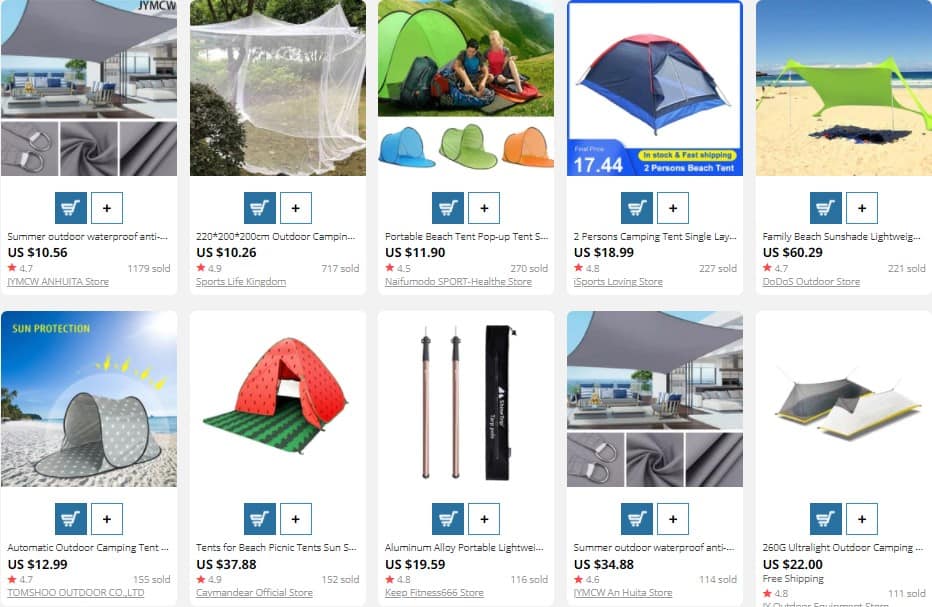 14. Beach Towels
Beach towels are selling well during the whole summer, especially across the United States, United Kingdom, Australia, Cyprus, and New Zealand. The peak of sales is usually June and July. People in summer buy monochrome big microfibre beach towels, colorful, personalized, round, etc.

The "Instagrammable" towels can become a perfect impulse purchase in summer. Hence, you can sell such summer items on your dropshipping shop, set ads, or bring traffic to your shop through Pinterest or blog posts.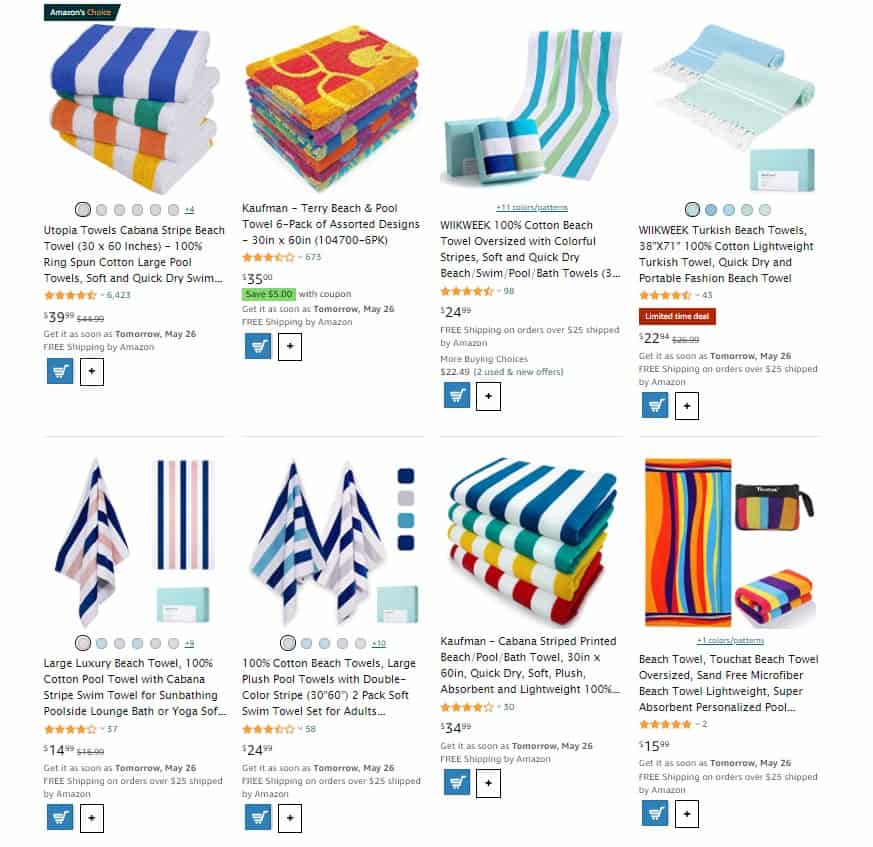 15. Bluetooth Speakers
Bluetooth Speakers are popular in any weather and any season. However, summer is the time of vacations, parties, outdoor activities and good time with friends and family, which makes this product just perfect for dropshipping during this season. Additionally, there are different types of this product you can offer: eco-friendly, usual, waterproof, solar-charged, mini, with the torch, etc.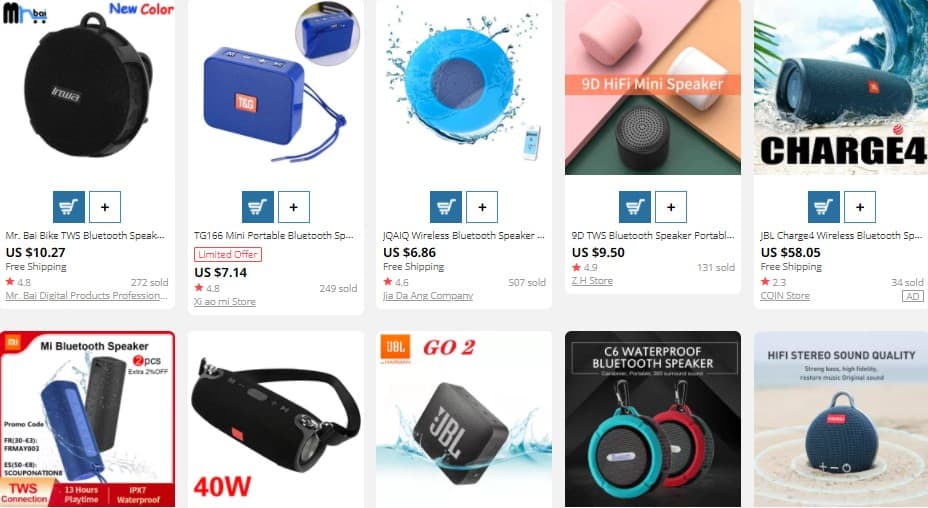 16. Ice cream maker
The approaching heat makes people want ice cream! The google trends show an outbreak of searches pointing to different kinds of ice cream makers. Their popularity usually grows more during the summer months, especially in the United States, Australia and Canada.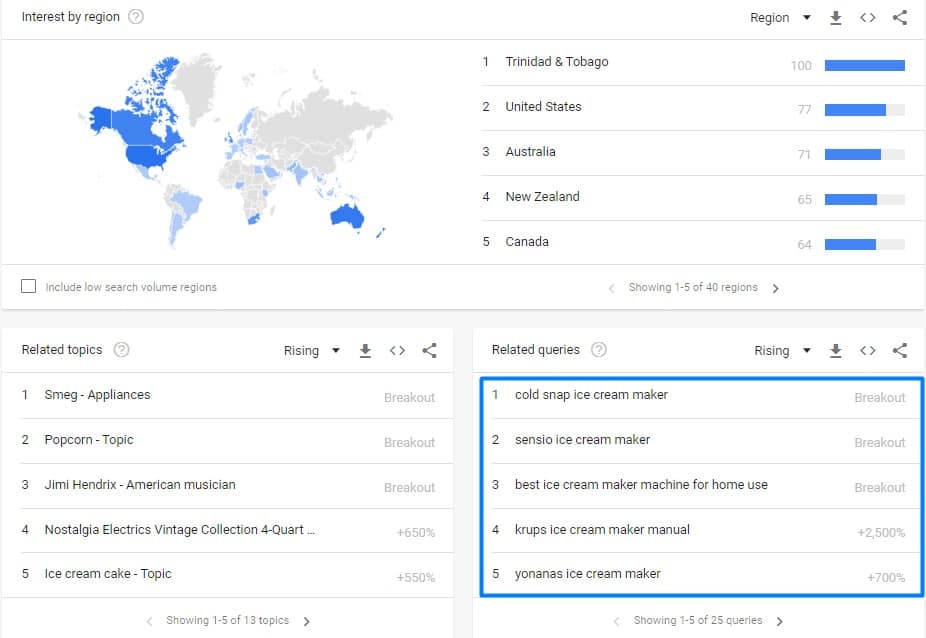 17. Inflatable items
Here are our next summer essentials for dropshipping during this season. They are always popular in summer and for all ages! Inflatable swimming pools for cooling down during the heat, an inflatable water lounge along with different pool tubes for chilling in the swimming pools… Those are the hottest items in demand during the hot season.
Amazon summer bestsellers will help to understand which products are the most popular right now to resell them in your dropshipping store.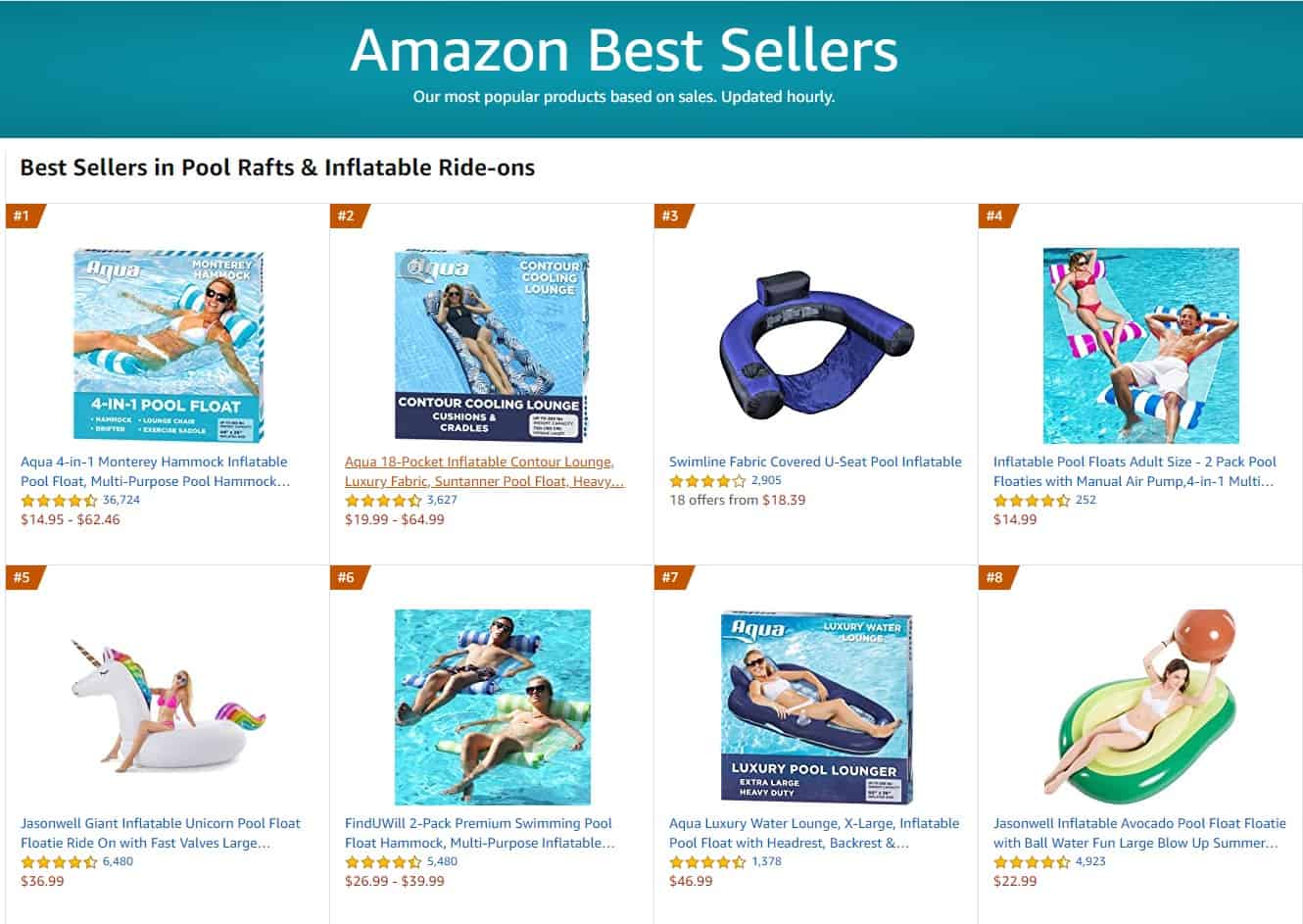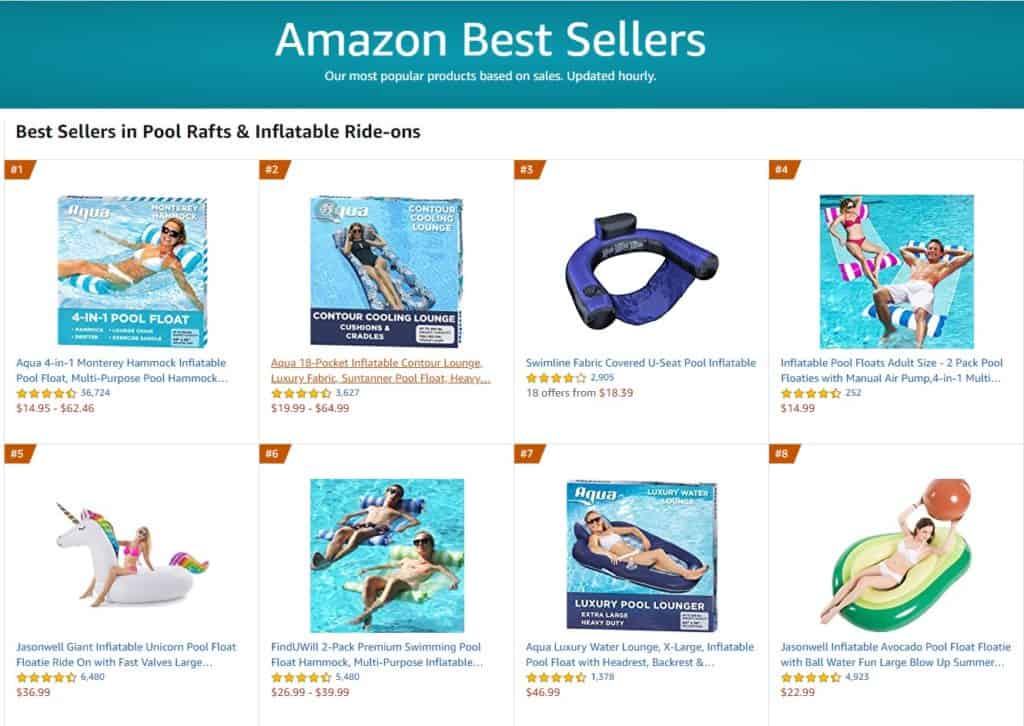 18. Beach and pool toys for kids
It's not a secret that if kids have fun, then their parents can enjoy vacationing. Beach toys for kids' entertainment are hot dropshipping products in summer. Besides, the sand toys are great not only for the beach but also for the backyard sandbox.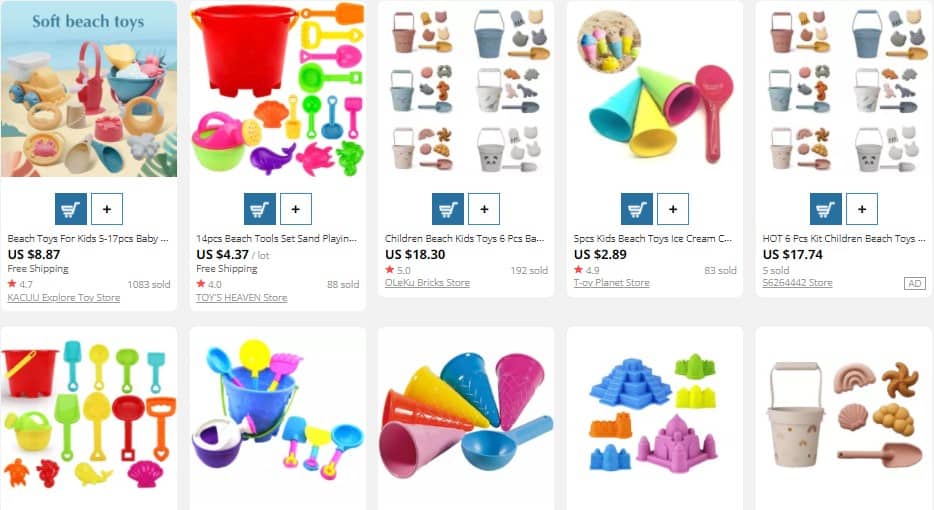 In addition, pool toys are also among popular summer items for dropshipping in 2023. Diving toys, balls, inflatable slide side, noodles for swimming are good options for selling. Check the Amazon bestsellers to find more product inspiration in this group of items: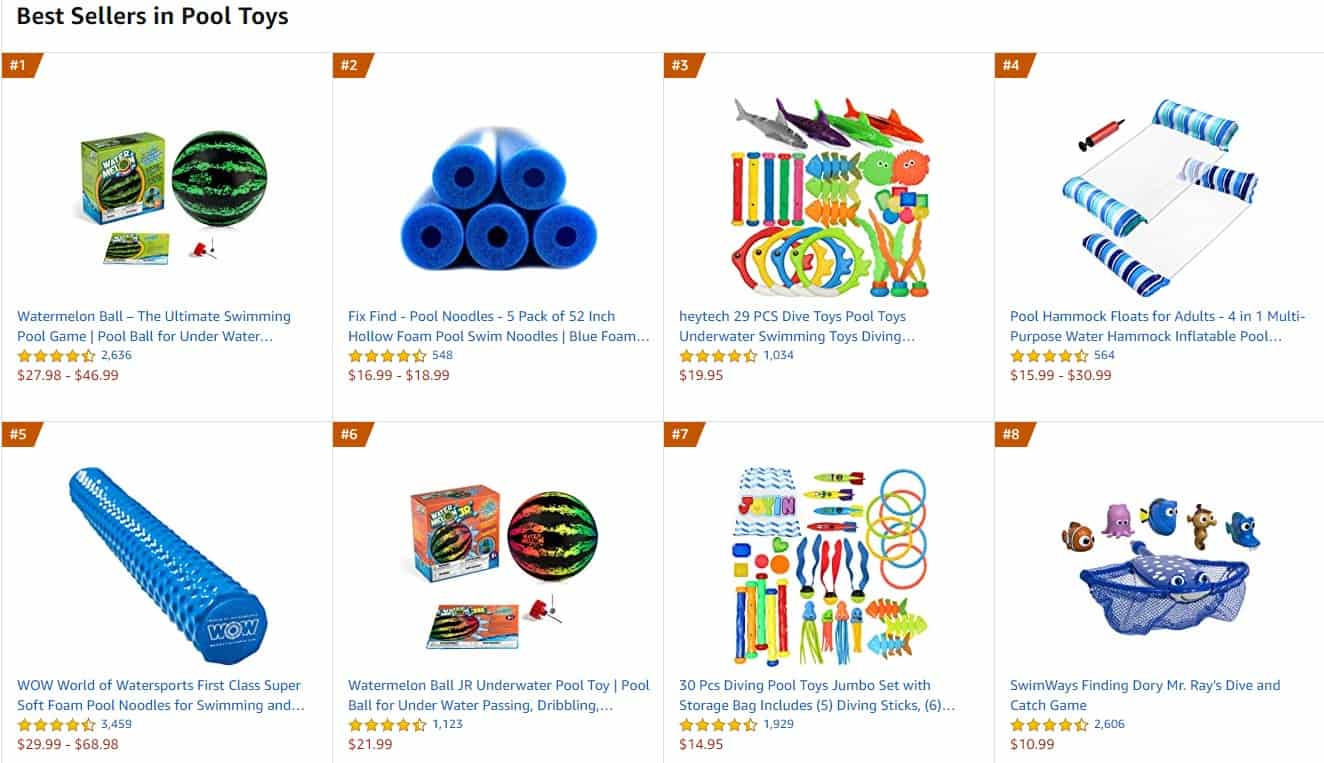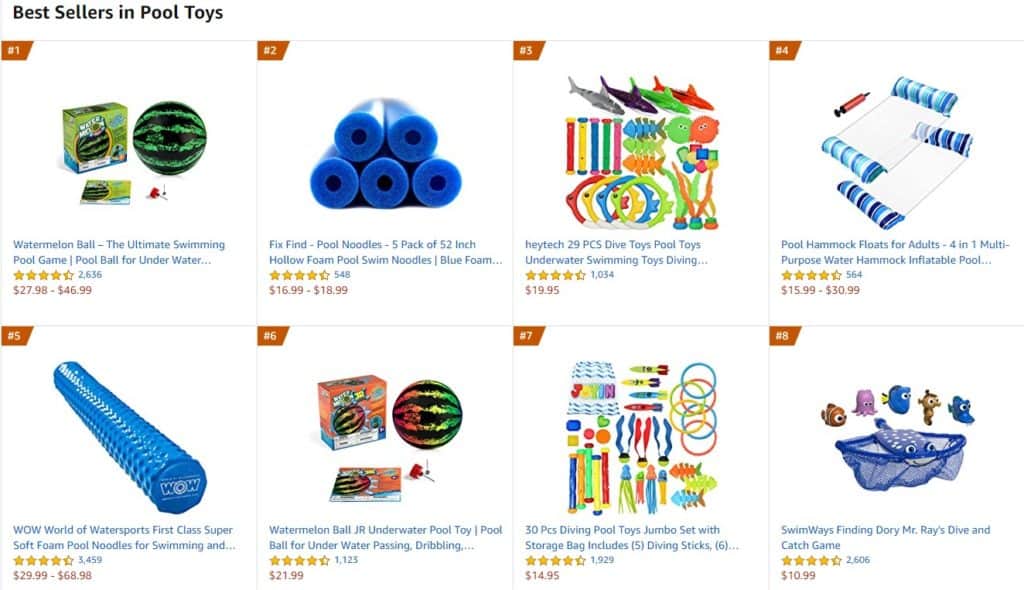 19. Kids water shoes
Adventurous shoppers will look for special shoes for their active vacations or outdoor activities, Usually, such people search for light and fast-drying water shoes which will protect their feet during snorkeling or wading through rock pools.
Well, the kid's water shoes are more popular than the ones for adults. therefore, try to add a few of these hot summer items to your store to get more potential sales.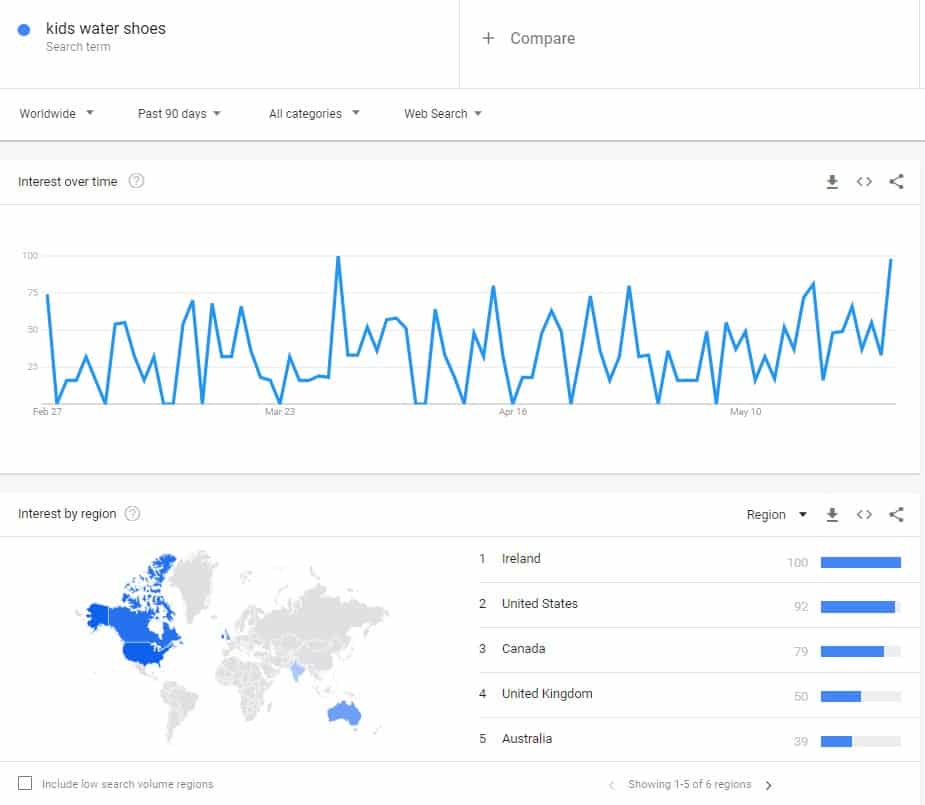 20. Portable Hammocks and Chairs
The sellers who sell in Canada and the US marketplaces can pay attention to the portable hammocks. It's not new but still, it's essential for summer outdoor rest. These 2 countries showed the highest interest in it during the last 3 months (100 out 100 and 98 out 100 correspondingly). However, Shopify sellers can take into account hammock kid chairs.
As for portable chairs, especially beach chairs, they are absolutely popular (100 out 100) in the United States already now.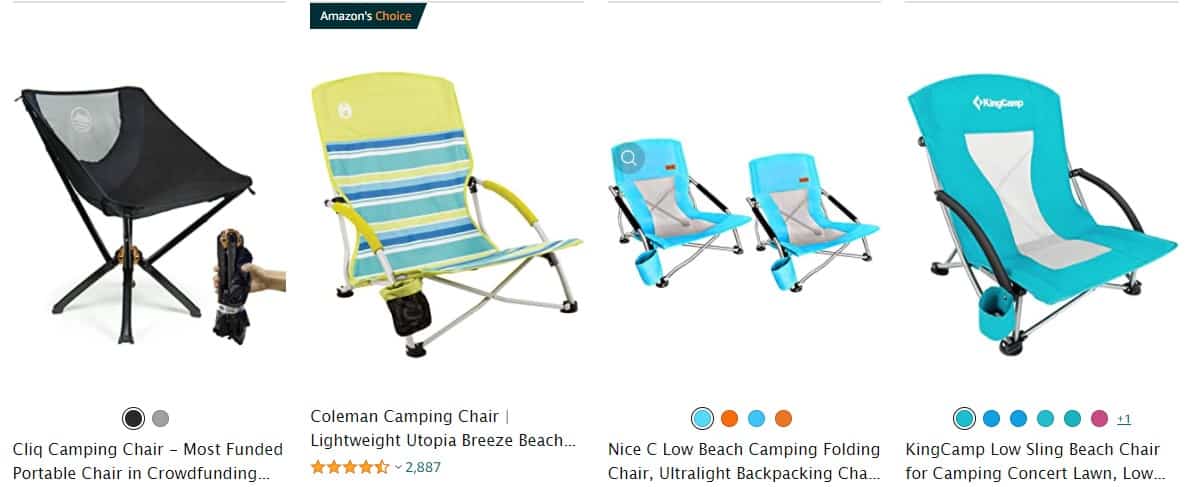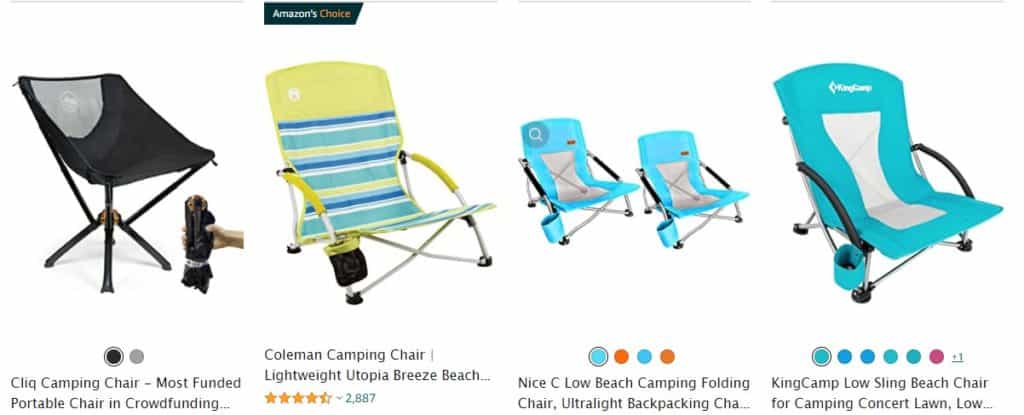 21. Floating Waterproof Bags and Phone Cases
These are hot summer items everyone who loves active vacations would need this summer. Apart from waterproof phone cases, you can also sell floating waterproof bags for kayaking, rafting, boating, fishing, swimming, paddle boarding, etc.
These products are practical, trending, and also have various price that allows you to set profitable dropshipping margins.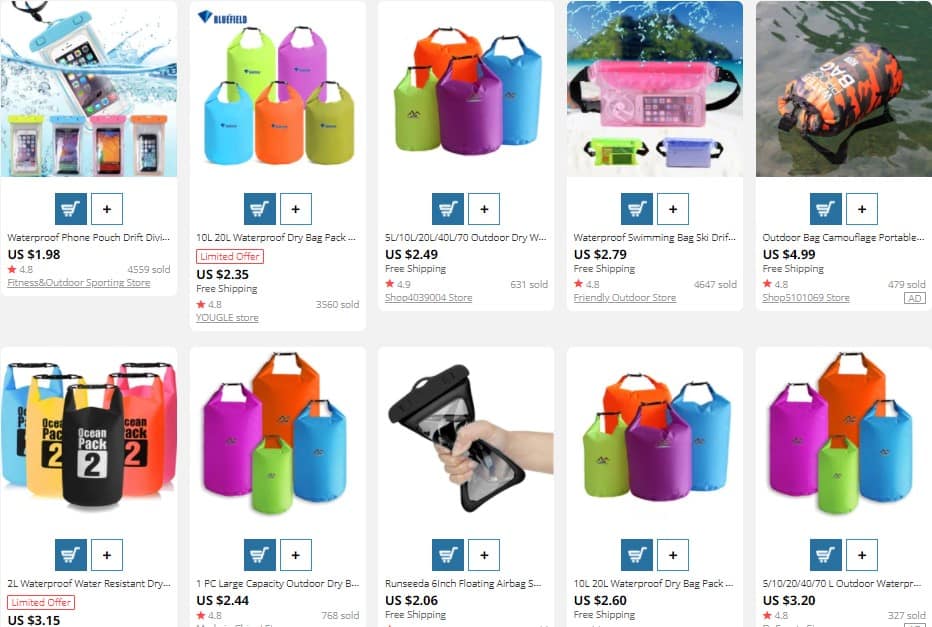 Do you want to get more ideas of summer products for dropshipping this summer? Then here are 10 summer items more from Enrique, the DSM Tool Youtube manager:
Final thoughts
Summer essentials are basically the same from year to year. However, the trends are changing. We hope you found enough dropshipping product ideas among these popular summer items to sell online this year. Surely most of the aforementioned products are seasonal. Therefore, you need to prepare for summer beforehand and not forget to replace these items once the season ends. Keep following us to get more ideas of what to sell.
Do you have another product in mind that we missed? Let us know in the comments below ↓
Happy selling!