Starting a dropshipping business in the health and wellness category is one of the best choices you can make. In this article, we reveal 30 trending dropshipping health care and personal сare ideas that improve people's soundness and health.
By choosing a health care niche or selling health care products in your eCommerce store, you increase tremendously the chance to make your business more profitable and receive more sales daily.
Human health is a real gem given to us by nature, so bearing in mind the coronavirus impact it is especially important to be careful with the physical and mental state.
People are attentive to themselves, they try to protect their kids, parents and relatives so it is reasonable that natural and organic health and personal care products have grown in popularity over the past few years and we believe it will be like this for many decades.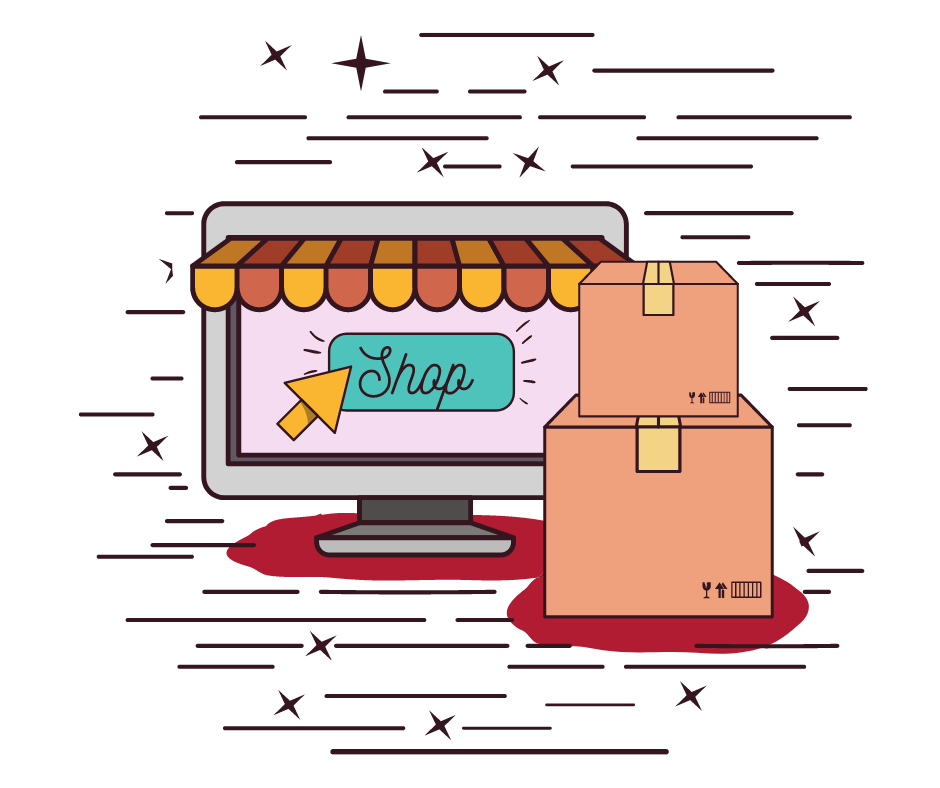 It's time…
Don't wait for success to come. Hire yourself and start your own dropshipping business
Why should you consider dropshipping health care products?
It is no wonder a person who wants to live a long healthy life in order to enjoy all the benefits the present gives is obliged to take care of his health and let me assure you it makes health care products be way demanding ALL year long and ALL OVER THE WORLD! That's why this type of product will always be in demand.
If you still don't believe it, just look at the statistics below as it is the primary step in selecting products to selling online.
According to the search results in Google Trends for the last 12 months (July 2020 / July 2021), it can be easily noticed that the demand for health care products never even goes to zero. As the matter of fact, the lowest point of the search interest has a value of 20. While almost a half of the search results stay at 50. It means those products from the health care dropshipping niche ALWAYS stay popular among customers and sellers.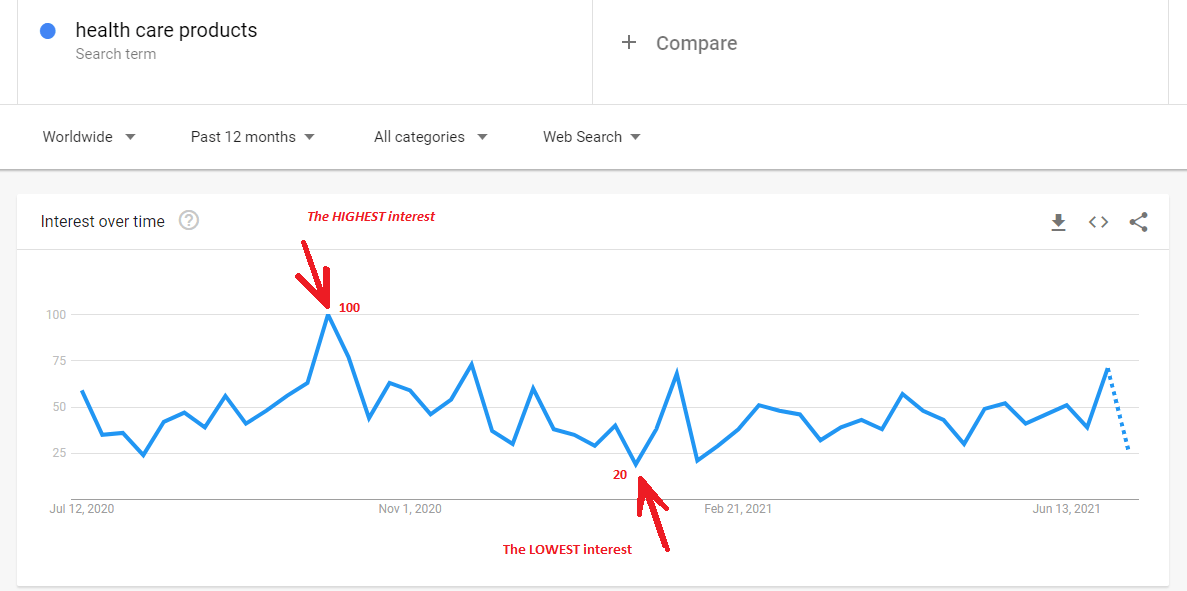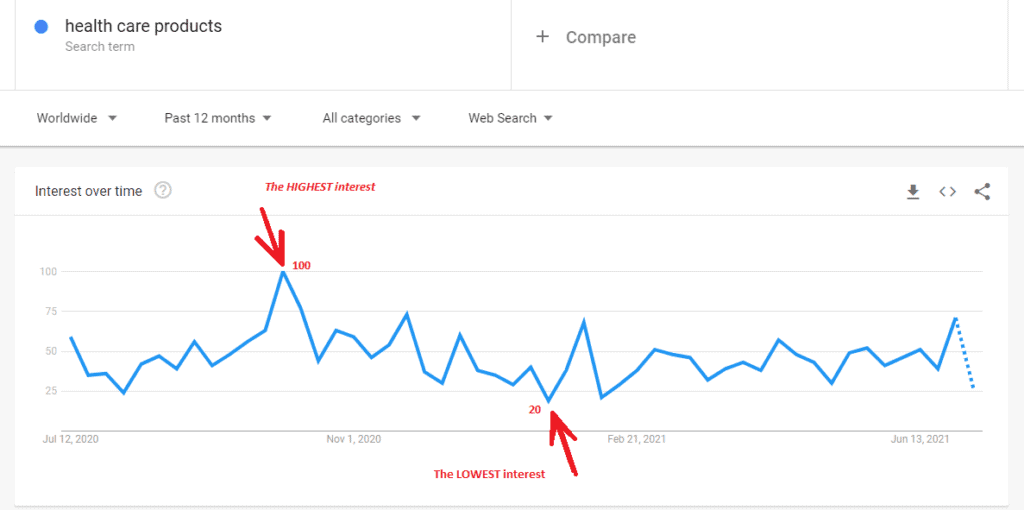 Besides, if to compare the health care niche to others, as EMarketer did in their report about the most popular eCommerce niches in the US market, you can see that health and personal care together with beauty products is the 4th most popular category in the US. It follows computer and consumer electronics, apparel with accessories, and furniture and home furnishings niches.
Overall, the retail eCommerce sales of this category cover $85, 67 billion US dollars in 2021. And there is still potential for growth.
Surely, health care products and wellness items are demanding almost in every country, especially in the present time. The next eCommerce markets have the highest demand for these products, according to Google Trends:
Take this information into consideration while choosing the customer target group for these products. For example, if you sell in the USA, UK, Australian or Canadian markets, dropshipping health care products can bring you more potential customers.
The only question is what dropshipping health care products are trending and in demand now? Here we go.
30 Best-Selling Health Care Product For Dropshipping in 2021
If you're ready to begin drop shipping in the health care niche, it's important to be aware that there are diverse types of products that undergo this global classification. Namely, there are multiple sub-niches within the larger category of health and personal care. For example, beauty products, adult products, makeup supplies, hair care items, vitamins, health treatment products, skin care, etc.
Our team has prepared the best 30-selling health care products for dropshipping or selling online across the next categories:
Let's check them.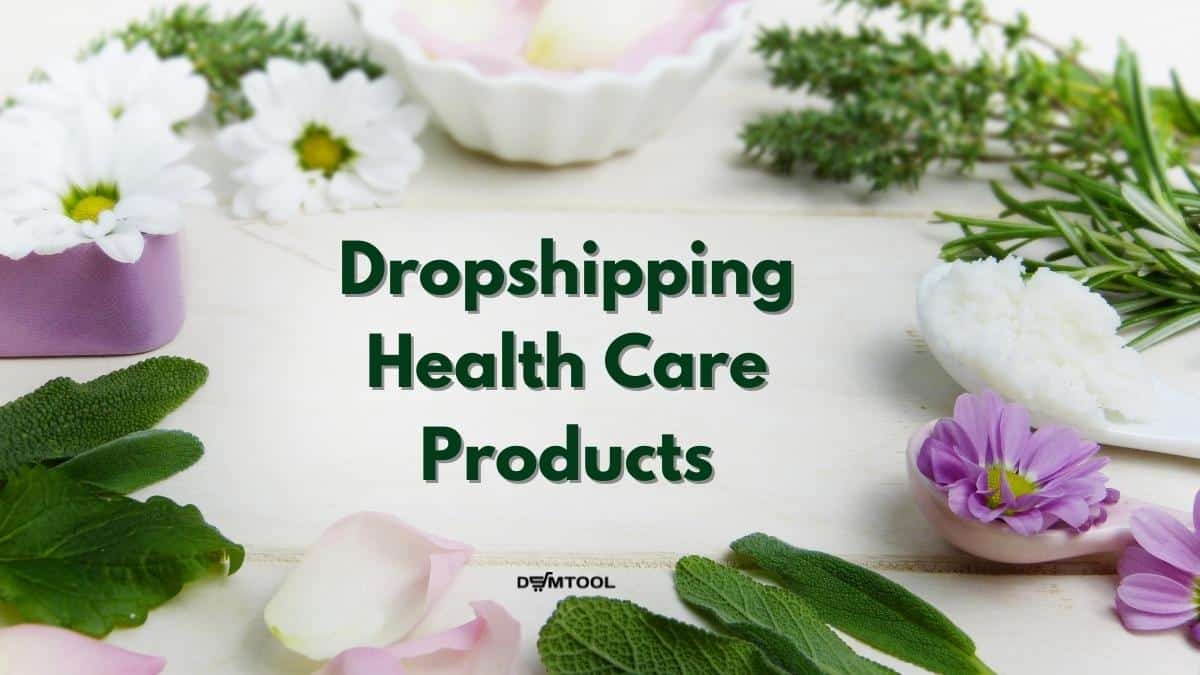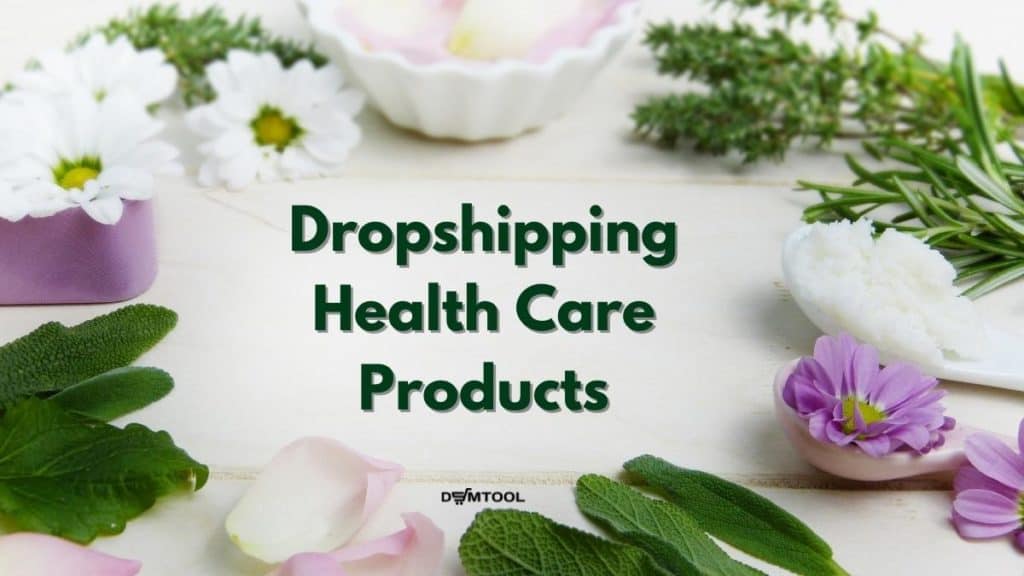 1. Beauty Health Care Products for Selling Online
Health and beauty encompass a variety of products, including fragrances, makeup, hair care, and coloring products, sunscreen, toothpaste, and products for bathing, nail care, and shaving.
1.1. Bamboo toothbrush
Bamboo brushes are now a Green America certified business, making them "a great eco-friendly alternative" as they are naturally biodegradable.


1.2. Personalized Facial Cleansing Brush
Dermatologists and skincare experts recommend this care tool, which means it is your chance to earn selling it in your marketplace.
1.3. Dermaplaning Facial Exfoliation Tool
Shaving your face (sort of) is the next big thing in the beauty niche. Great variety and prices for all tastes. Therefore, you can consider adding some dermaplaning facial exfoliation tools to your dropshipping store.
1.4. Eye patches
Eye patches can be an integral part of a whole skincare regimen. Bundling this dropshipping product with face masks, acne patches, and other skin care products could be a great sales tool.
1.5. Yoga mats
Yoga mats are super lightweight, in many colors, and need to be replaced frequently. Do you know what I mean? Nowadays, home stretching/sport products are seeing record sales, it's not surprising that few products have seen as much growth as this must-have for every home gym.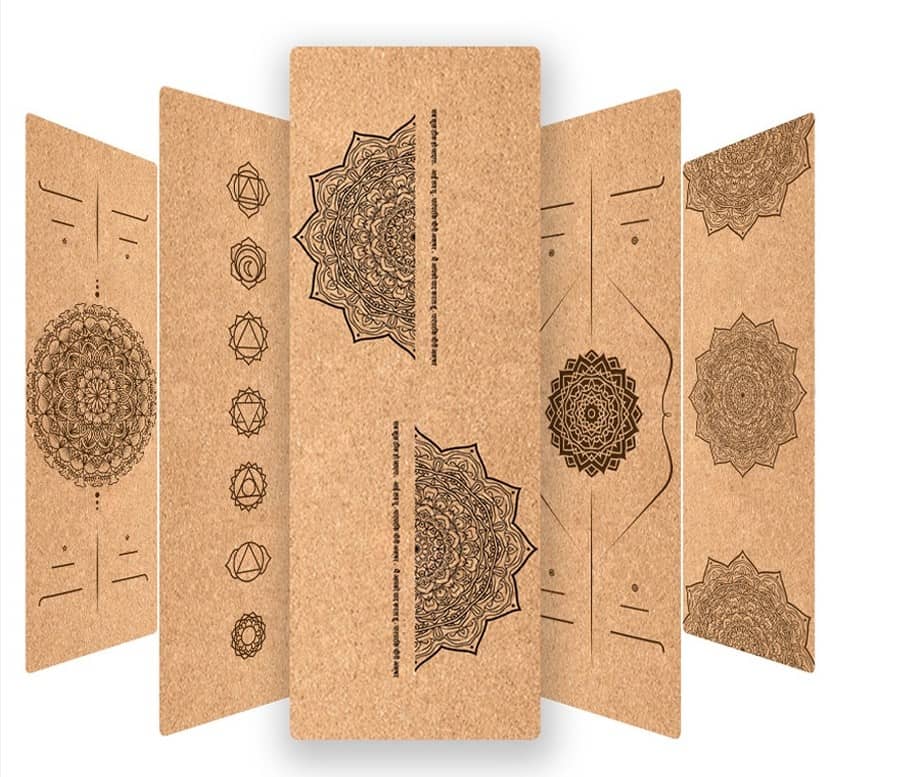 2. Massage and Recovery Treatment
Recently, massagers have become a popular post-workout ritual for athletes, but still can be used by anyone experiencing tense muscles and joint pain. Demand increased throughout the 2020 holiday season and is poised to continue with high interest throughout 2021.
2.1. Jade or Quartz Roller Facial Massager
Massage rollers are expected to continue their upward trend over the next few years. Jade/quartz rollers can be stored in the fridge for a cooling effect or used alongside lotions and face masks. Emphasizing the product's versatility will give customers more reasons to purchase from you.
2.2. Neck Massager for dropshipping
Neck massagers aid in the relief of sore necks caused by excessive phone use or office work. This item will be ideal for people who work at a desk job. A video demonstrating how the product operates and its technological features can be used as the ad creative for your marketing strategy. Overall, it's a good health care product idea to dropship or sell online.
2.3. Anti-Smoking Magnetic Patch
This anti-smoking patch may be promoted as a safe way to stop smoking using naturopathic approaches rather than nicotine patches. People who are interested in smoking and vape goods, as well as those who are interested in holistic medicine, should be targeted.
Some online sellers add various examples of this health care product to their eCommerce store and experiment with different effective titles to see which is selling the best.
2.4. Posture Corrector Brace
Posture correctors are very common drop ship items, but there is still space to compete in this market if you have a general eCommerce store. For example, this dropshipping health care product being on the 1st eBay search page gathers in general 20 sales.


5.5 Anti-Snoring Device
This is a product that solves a dilemma that everybody has! These devices are plain, portable, and lightweight, and they solve a specific problem. Snoring is an issue for which people are willing to pay a high price for a solution. It's a demanding health care product to sell online. For example, some eBay dropshippers received more than 500 sales of it with the right eBay SEO optimization.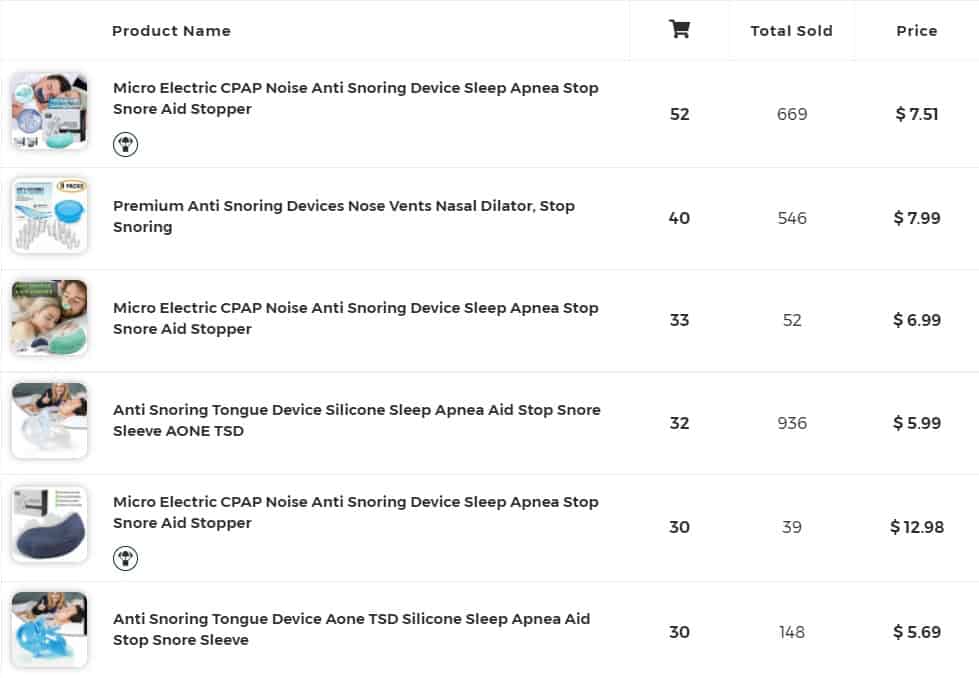 3. Food and drinks (natural and organic products for dropshipping)
Surely organic food and drinks are a big part of the health care niche, and many online sellers offer this kind of items in their online and dropshipping stores. However, if you are not an experienced seller yet, we recommend you check your marketplace policies before starting doing it. For example, selling food and drinks on Ebay is allowed, but it has a lot of restrictions you should know.
3.1. Dropshipping eco-friendly bars and snacks
Drop shipping eco-friendly bars and snacks can be also an option. These wellness products are grain and gluten-free, include nut protein, almonds, honey, seeds, etc. the combination makes it a perfect healthy alternative for a snack or breakfast. Besides, eco-friendly and healthy products are currently in demand worldwide.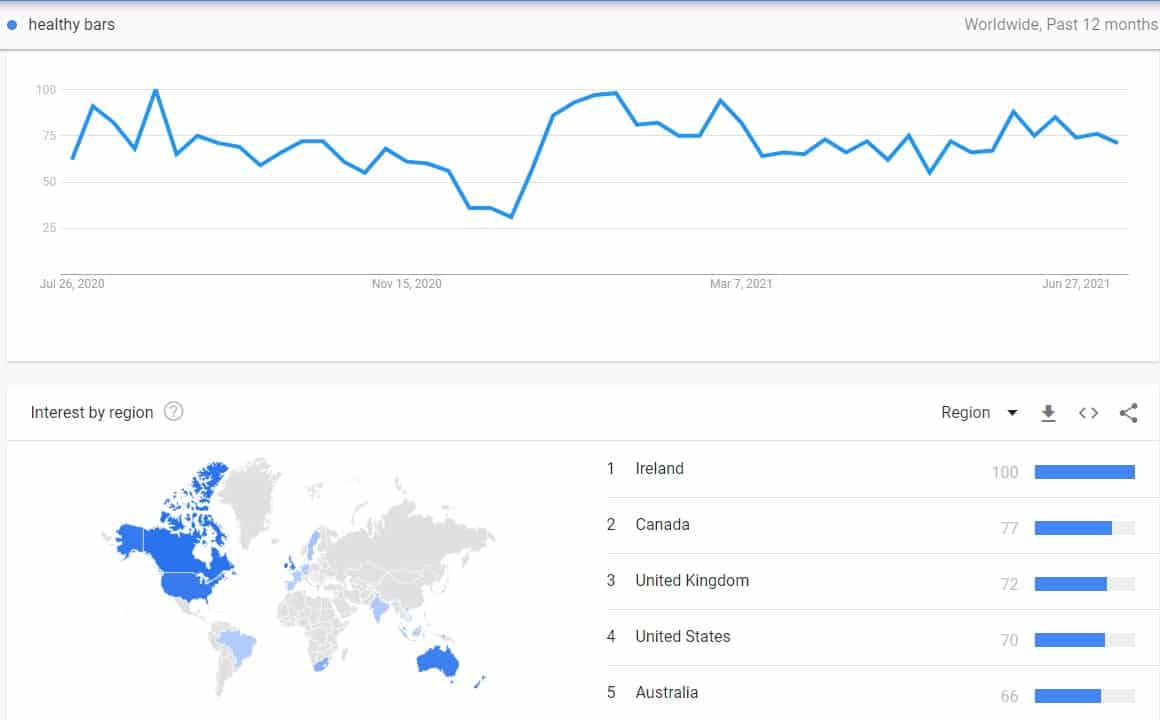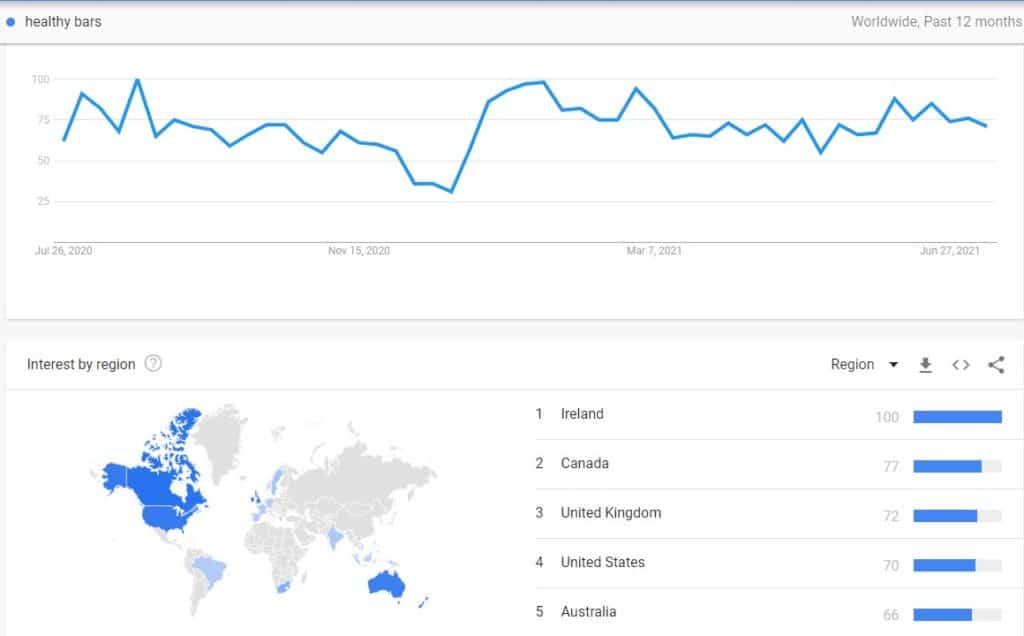 3.2. Dropshipping of organic cereal
The list of famous breakfast will not reach an end: Cold Cereals, Granola, Grits, Muesli, Oatmeal. Top selling cereals are made with healthy ingredients; it is an ideal pick.
3.3. Dropshipping of Healthy Products
Kale is the TOP product in the health care dropshipping niche. If you want to raise your sales, then Kale is an ideal choice all over. It has been proven by the research, and statistics show that the growth of sales has popped high with 156% for the products that have Kale in it.
By the way, kitchen tools for Kale are also viral due to it.


3.4 Dropshipping tea
Yes, you can also try to dropship teas. Preferably, in a general eCommerce store. However, having a lot of product ideas and reliable suppliers, you can go for the tea niche store or offer tea if you have a dropshipping coffee business.
As a health care product idea in this sub-niche, Kombucha is an absolutely new option that will evidently give your dropshipping business a new twist. Reading the news from Forbes, it says:
"Kombucha will reach the sale with 1.8 billion as an approximate number and hereby is the ever-increasing product for the financial beverage market."

Forbes
Therefore, Kombucha is an exceptional product that you can start selling to boost your sales.
Other trending organic products are Matcha, turmeric powder, and different kind of chai late powders. Those are winning organic products for dropshipping, especially if you will target customers interested in a healthy lifestyle.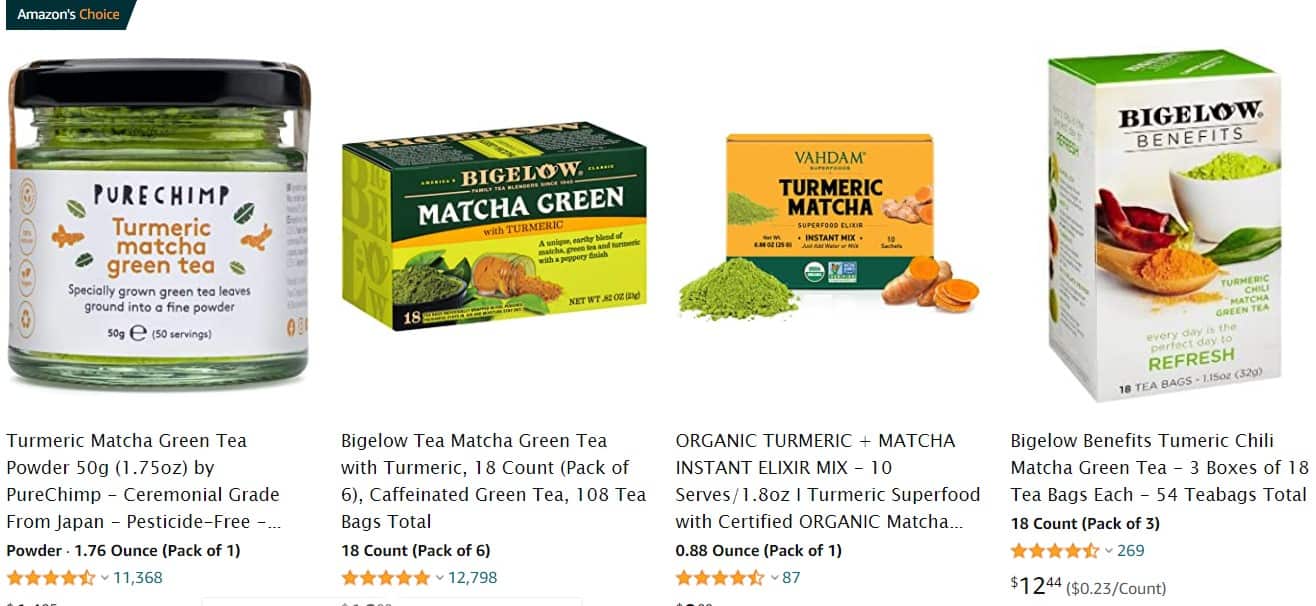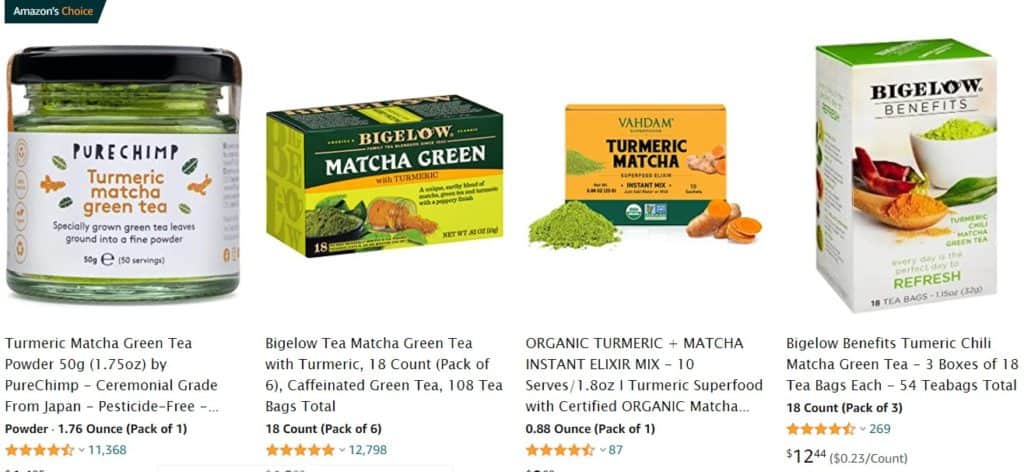 4. Dropshipping Vitamin, Mineral and Supplements
Dropshipping vitamins, minerals, and supplements bring a possibility to get new sales and participate in a fast-growing wellness niche. However, it is extremely important to deal only with reliable suppliers and be sure of the high quality of these health care products. Otherwise, a misunderstanding with buyers can not only lead to the product cancellation and returns, but in the worst-case scenario to the court.
Moreover, before you start selling any supplements or products that claim to benefit the health of the person that consumes them make sure to read the eBay policy about it. Misleading or not following the instructions regarding the products you sell can lead to your account getting banned.
4.1. Dropshipping Vitamins
Is there a difference between vitamins/minerals and supplements? Well, yes and no. Surely, all of these products fall under the health and wellness category. A vitamin is a type of chemical compound that is a vital nutrient for an organism, while a supplement can contain a combination of vitamins, minerals, and/or phytonutrients.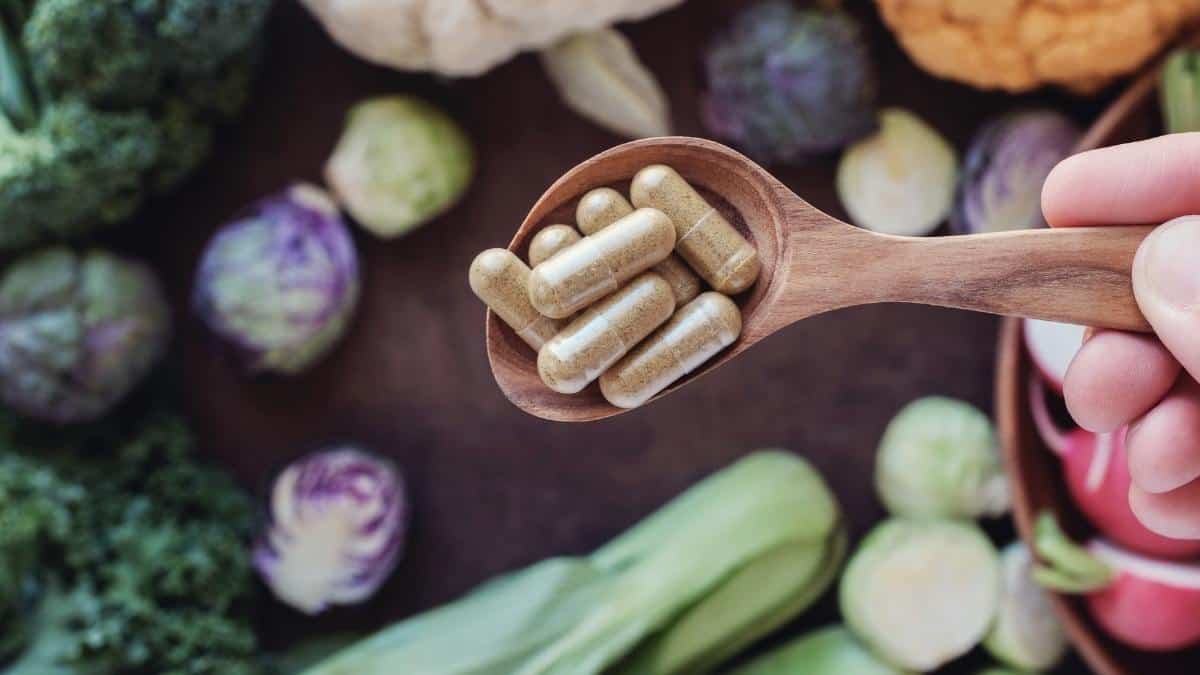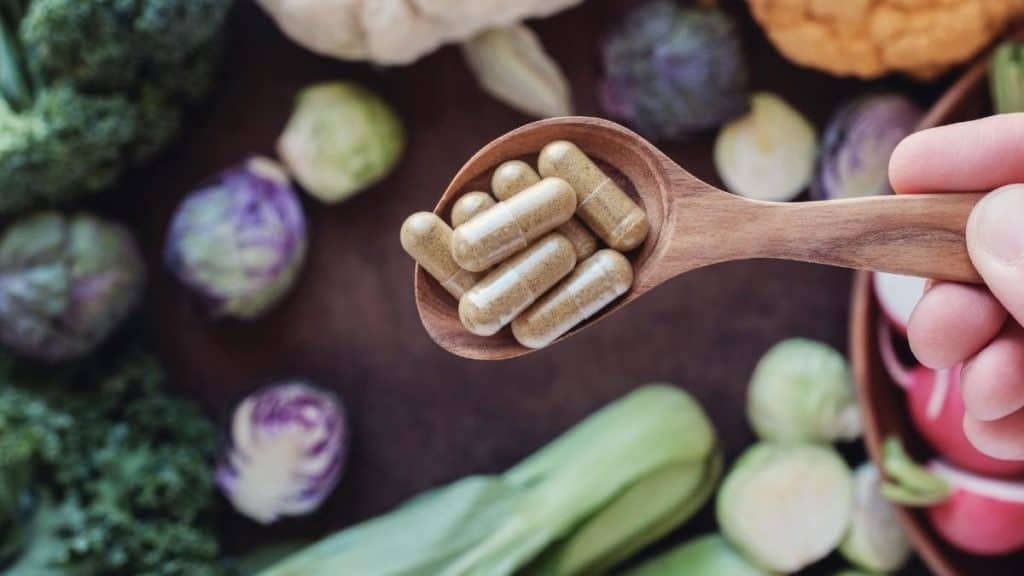 If you consider selling vitamins online, your product list can include any of these components:
4.2. Probiotics for Drop shipping
As evidence of a link between the gut microbiome and overall health grows, interest in probiotics is increasing. People often consume probiotics in the hope of balancing their intestinal flora, also known as the gut microbiome.
Consuming form can be different, but according to the surveys capsules are more comfortable than tablets. Also you can see quite often the gummies or other cool forms that initially were created for kids and now are viral among women as well.

4.3. Nutritional Supplements to Sell Online
A nutritional supplement is taken by mouth, and usually contains one or more dietary ingredients (such as vitamins, minerals, herbs, amino acids, and enzymes). Also called a dietary supplement.
5. Herbal Products for Drop shipping
First-off, "HeraldKeepers" report on Global Worldwide Herbal Supplements Market Outlook, Industry Analysis and Prospect 2021-2026 recently made in June shares the insights that the pharmaceuticals sector represents the biggest share in the market for herbal supplements thus expanding overweight populace, government initiatives, and money to advertise health and wellness consciousness, and also modifications in lifestyle largely drive this market's growth. Secondly, US Sales of Herbal Supplements Increase by 8.6% in 2019 and continue growing since then.
If you wonder what are the most demanding wellness dropshipping products, those that are located in the list below. According to the "Taking charge of your Health and Wellbeing" Center and Minnesota's University report the top 10 best selling herbs were, in rank order:
Cranberry
Saw palmetto
Soy
Garlic
Gingko
Echinacea
Milk thistle
Black cohosh
St. John's Wort
Ginseng
So, again your list of what to sell can include any of these components.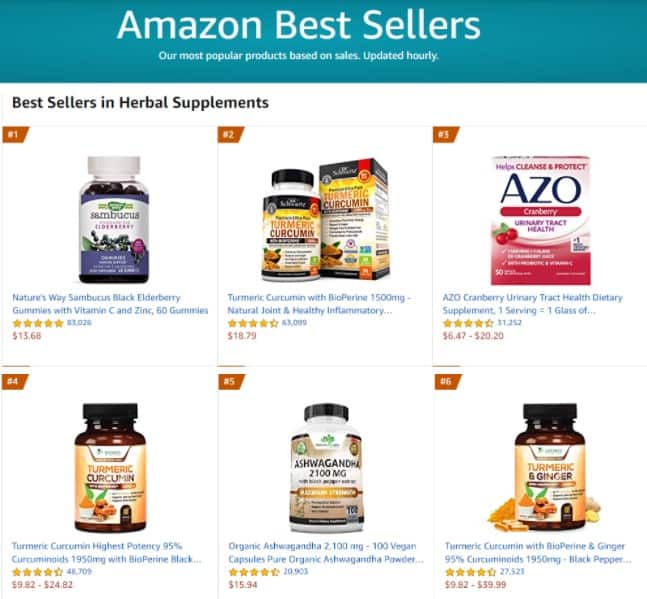 Take note of CBD products. Because of the nature of CBD and medical regulations, it can be much more complicated to dropship CBD products. It entails a unique set of challenges and legal issues. You can learn more in our guide Dropshipping CBD in 2023: The Proper Way.
Now when you already know what wellness dropshipping products are trending, we will answer a couple of more important questions.
How do you dropship health products?
When the product research is done and you added dropshipping health care products to your online store or website. Verify the return policies of your trustworthy suppliers. Adjust the policies of your e-store, if necessary. Make sure to provide the right shipping time, and that your dropshipping software is connected to your store to monitor price and inventory changes, and your orders. When all is set, start your marketing company.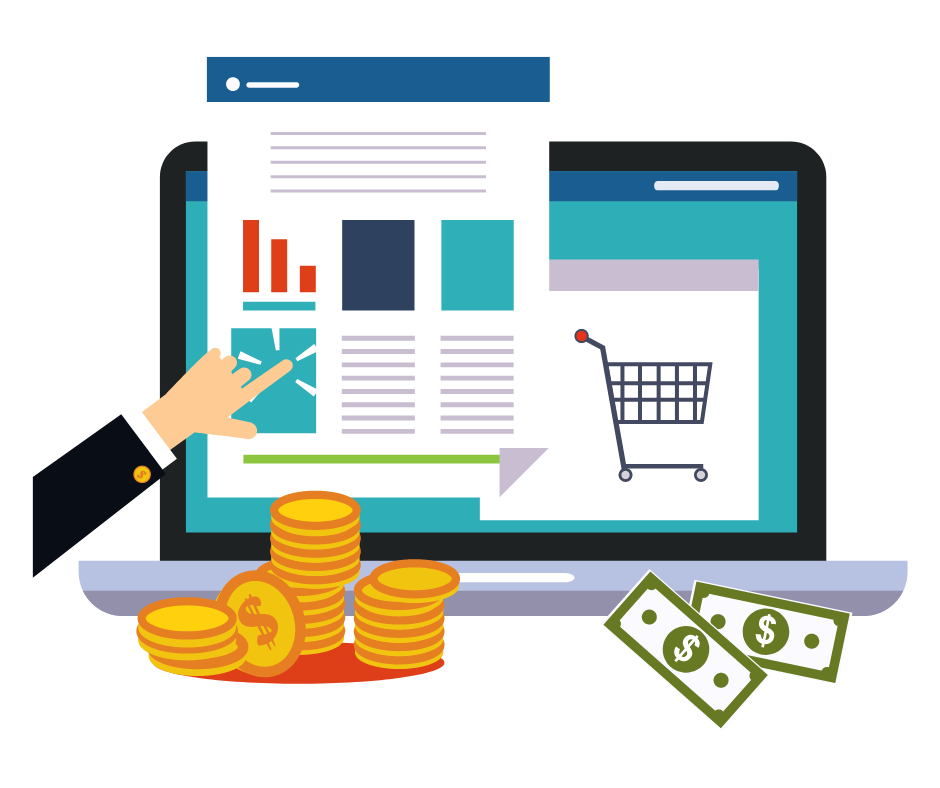 Don't wait for the profits, make them!
Start a profitable dropshipping business with DSM Tool. Get a free course and a free trial of the software.
Check out a nice bonus from the DSM Tool team below!
Top 6 Health Care Products Suppliers
We could not let you go without pointing out these Top Dropshipping suppliers for Health Care products in 2021
Bangalla
Bangalla is a dropshipping supplier from the United States. It offers a lot of wellness products across Baking Supplies, Grocery, Health & Beauty, Vitamins Supplements.

iHerb
iHerb is a dropshipping supplier which provides branded, high-quality, environmentally friendly products. It supplies Beauty Products, Cosmetics, Shower Products, Vitamins, Supplements, Herbs, Household Products.

AliExpress
AliExpress is an online retail service from China, started in the year 2010. It has millions of products, wholesalers and has a lot of international online buyers. It isn't focused on wellness dropshipping products but you can easily find a lot of them there.

Amazon
Amazon is a dropshipping supplier from the United States (but with warehouses all over the world) that offers a wide array of items. The company's inventory includes Games, Toys, Beauty Products, Party Supplies, Sporting Goods, Kitchenware, Pet Supplies, Health Care products – the list goes on.

Tmart
Tmart is a dropshipping supplier from China. It supplies Electronics & Tools, Computers & Networking, Flashlights & Lamps, Cell Phones & Accessories, Automotive, Toys & Hobbies, Health & Beauty, Home, Office & Garden, Sports & Outdoors, Jewelry & Watches, Shoes & Bags, Women Clothing, Men Clothing, Holiday Supplies & Gift.

DHgate
DHgate is an international dropshipping supplier. It offers Cell Phones & Accessories, Electronics & Cameras, Sports & Outdoors, Health & Beauty, Shoes & Accessories, Home&Garden, Lighting, Toys&Gifts, Baby&Kids, Apparel, Jewelry & Watches, Weddings & Formal Events, Hair & Styling, Computers & Games, Bags, etc.
Final thoughts
The truth is simple: whether your customer is a man or a woman, they will definitely use most of these wellness product ideas (maybe all) daily/monthly, so it will reach you to the target – to become successful in an eCommerce business. We hope that you got enough inspiration for dropshipping health care products, and are ready to get new sales.
Do you have more product ideas to add to the article? Share it with us in the comments below.