16

min read
The ePacket shipping is a well-known fast and reliable delivery option when it comes to using Chinese suppliers or eCommerce sites for dropshipping, e-business, or simply shopping.
The delivery time from China stopped being an obstacle thanks to ePacket delivery and similar shipping methods. You find it on such popular sites as AliExpress, Alibaba, Cj Dropshipping, Banggood, etc.
Whether you are an experienced dropshipping store owner or a newbie in the eCommerce field, your goal is similar: to keep your customers happy and satisfied by delivering their orders fast.  If you are looking to learn how to start dropshipping from AliExpress, then using air-shipping methods like ePacket is a best practice you should probably get familiar with.
We will cover in plain English all you need to know about this global courier service in this article: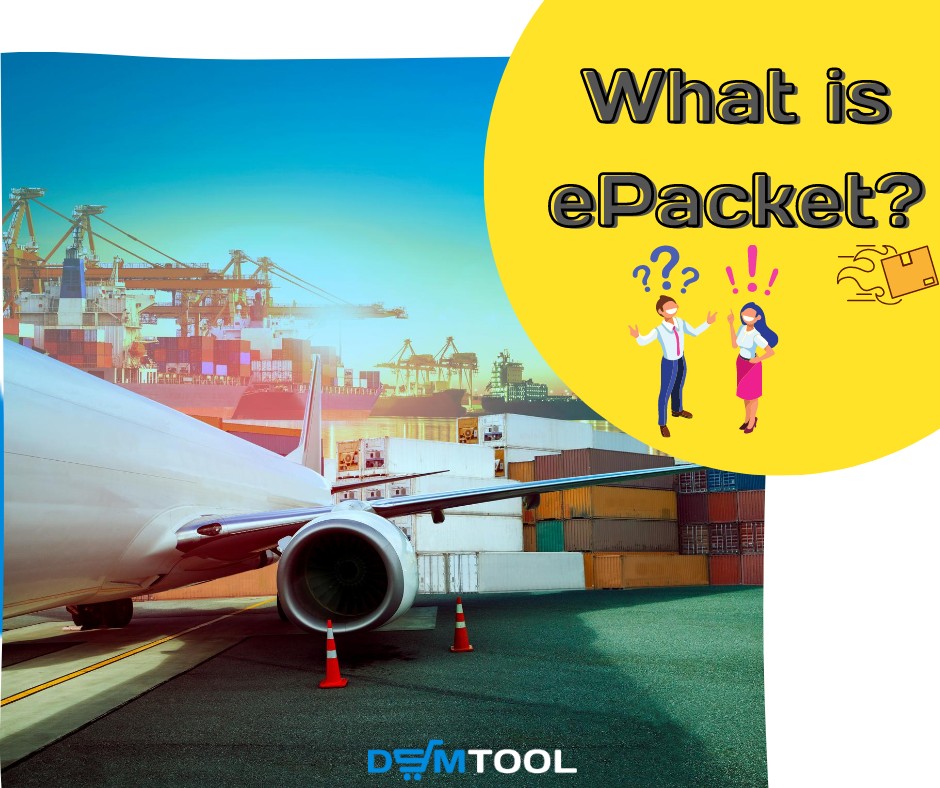 What is ePacket?
ePacket is a shipping method, not a carrier, for global manufacturers and wholesalers. It appeared in 2011 as the cooperation between The United States Postal Service, or USPS, and Hongkong Post, targeted to improve the logistics shipments from China and the trade between those nations.
Many big Chinese eCommerce websites, like Aliexpress, Chinabrands, CJDropshipping, Eprolo, or other Aliexpress alternatives, offer it among the available shipping options. 
As a result of this cooperation, ePacket allows you to ship the products from China and Hong Kong with a shipping time of a few days. That became its unquestionable advantage, comparing it with other delivery options.
What Makes the ePacket Delivery Faster And Better?
The reason why the ePacket delivery is so much faster than other shipping methods is that until 2011, most of the products that were dropshipped from China were shipped by sea. ePacket changed the game mostly because it's by-air shipping.
Another proof that airplanes get to their destination faster than boats.
Moreover, most by-sea shipments are being shipped in big containers and do not offer any tracking option. By air, using advanced technologies for handling logistics, ePacket shipments are traceable using a tracking number.
What Are the Other Names of ePacket?
It is worth mentioning that some Chinese sellers can use other names for ePacket, for example, EUB or e-Youbao (e邮宝). In an alternative way, ePacket can also appear as Suzhou EUB, SZ-EUB, FY-GZ EUB, HZ-EUB, ePacket-PT, and ePacket-YW.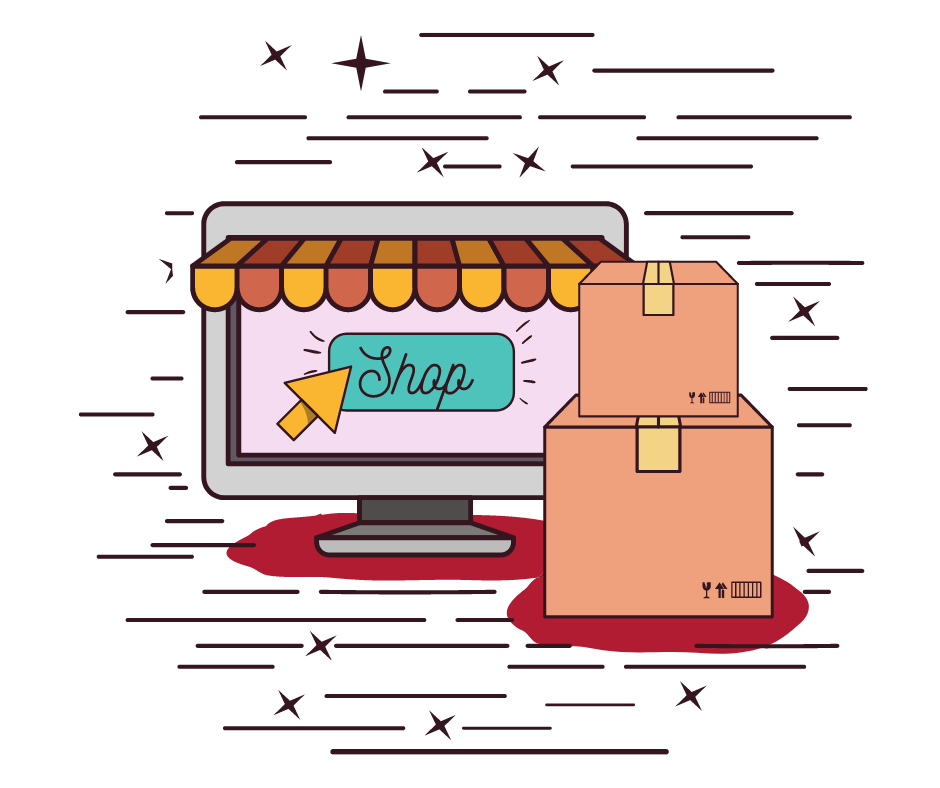 It's time…
Don't wait for success to come. Hire yourself and start your own dropshipping business
Dropshipping with ePacket: Reasons to Choose It
Dropshipping from Asian suppliers is a special business model. Chinese sources usually are more dropshipping-friendly, as there are many stores that offer a special discount or an official resale agreement for those who dropship. Ali Express even has an entire dropshipping center section on their website which is called Aliexpress Dropshipping Center. Therefore, many such dropship sites are quite dropshipping-friendly.
Besides, there are fewer brand violations and less competition. In addition, their lower prices allow the drop shippers to make higher profit margins. It is even recommended for beginners to start by dropshipping from China, which makes it sound too good to be true. Is that so?
The Downside of Dropshipping From China
The main downside of this dropshipping business model is the relatively long shipping time. No 2-days shipping means that as an online seller, you can't really compete with sellers that store their products in local warehouses like the Amazon fulfillment centers.
The advantages of dropshipping from Chinese suppliers – Still Worth It.
Like in every business, every decision you make has both upsides and downsides. It is a matter of weighing both of them to see if the upsides are worth it or not. And in the case of dropshipping from China, at least since by-air shipping methods like ePacket were introduced in 2011, the upsides are totally worth it.
If you are a seller who wants to keep buyers happy, you need to know the best shipping solutions to minimize this negative aspect… and it is here, where ePacket enters the game.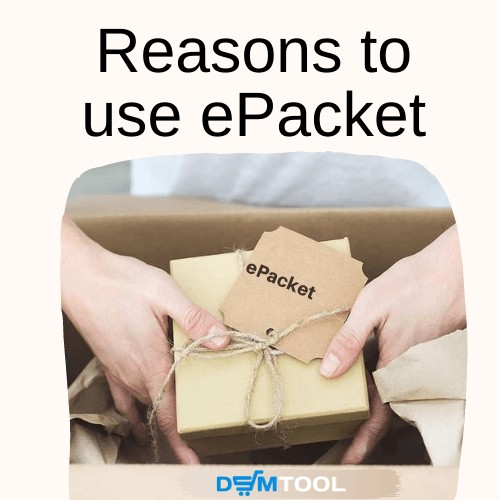 So, why do Shopify and eBay sellers choose ePacket in dropshipping from China?
What Are The ePacket Advantages?
Let's look into the 5 most popular reasons why dropshippers choose the ePacket delivery:
Fast shipping
ePacket is faster than other delivery methods used in China and Hong Kong. It allows you to cut a few weeks from the shipping time.
Affordable
It is almost as prompt as DHL or UPC, but it is cheaper, way cheaper.
Reliable
This shipping courier confirmed its reliability with millions of delivered items by providing trustful service, keeping the promised timelines, good quality of the packages, and trackability.
Tracking throughout all delivery time
The ePacket method brings the buyers and sellers tranquility because it provides the possibility to track the parcel all across the globe tracked completely from origin to destination.
Free returns on undeliverable packages
Sellers and buyers get free returns for any products that can't be delivered.
What Are The Disadvantages of Shipping With ePacket?
Conversely, the ePacket service has a few cons:
It is only eligible for light-weight products:
The ePacket shipping method has its limitations, and if you want to sell heavy items, you would need to choose another method.
Not available worldwide:
For now, ePacket ships to a certain number of countries only.
Customers may pay the customs charges:
It's an international shipping issue in general, but as ePacket goes through the customs clearance, the customer may pay the additional applicable taxes upon arrival.
How Long Does ePacket Shipping Take?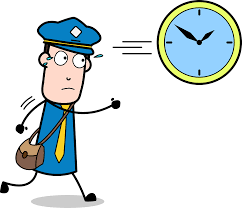 Before the ePacket shipping solution, the delivery of the products from China was made by sea and it could take up to eight weeks. ePacket brings us the opportunity to ship the items from Chinese manufacturers faster and, normally, the shipping is made within 30 days depending on the destination location.

Thereby, commonly the estimated shipping time for some countries is the next:

United States: 10-20 days
Brazil: 20 to 30 business days
Mexico: 20 business days
Russia, Ukraine and Saudi Arabia: 7-15 business days
Despite the fact that some orders might arrive a bit earlier or later (holidays, bad weather, the slow national post service or pandemics might influence the shipping time), ePacket is the best solution to cut few weeks of waiting, comparing with the alternative global couriers.
Carriers like DHL, FedEx, or USPS can offer more prompt shipping, but their quick delivery will cost you 20$ extra, sometimes, even more…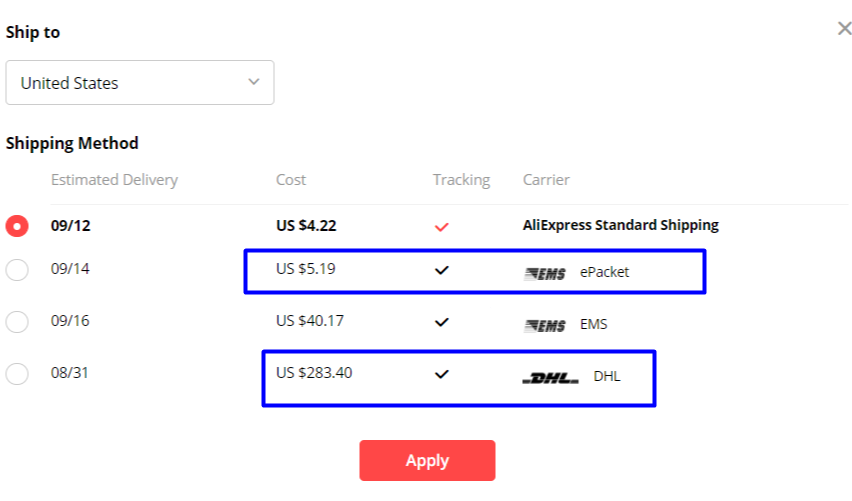 During the pandemic time, public health and safety is the main concern. The implementation of the measures to prevent the spread of the virus included many restrictions all over the world: lockdowns, quarantines, closed businesses, travel bans, etc.
Together with the aforesaid, the ePacket shipping time might take a longer time when such safety measures take place (around 20 – 40 days, instead of 15-30 days). That is because ePacket sends its parcels with the passenger flights, not with the cargo planes, and sometimes it takes them time to wait for getting enough orders to pay for the plane.
At the time of updating this article, in April 2021, the shipping time is already returning back to the norm. The main concern is the upcoming time and the fear of facing a new wave of the virus spread.
How Does ePacket Delivery Work?
Who Delivers ePacket?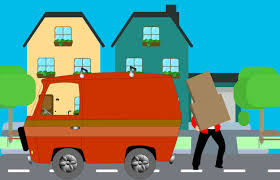 In the beginning, China Post EMS delivers an order to the Chinese border and then passes it to the destination country. Once the items arrive at the sorting center, the national postal services pick them (e.g. USPS in the US) and finally ship them to the closest post office to the indicated in an order address.
In case you set your shipping policies to ePacket delivery, your buyers might ask you about it. Here is an answer you can provide them as well:
Where Can I Get My ePacket Package?
The ePacket global courier guarantees quick delivery to the customs of the destination country. From this point on, the national postal service gets the responsibility to hand over the product to you.
As soon as you get delivery confirmation, you can pick up your ePacket package at a local post office or check your PO box. If your national postal service offers this option, they can bring the package right to your door.
Which Countries Can I Ship With ePacket To?
The first thing you need to take into consideration is that ePacket shipping courier ships not to all countries. Although the list is continuously growing, it is crucial to know where your products can be shipped.
As of April 2021, ePacket shipping from China is available for 44 countries:
Austria
Australia
Brazil
Belgium
Canada
Croatia
Denmark
Finland
France
Estonia
Germany
Greece
Gibraltar
Great Britain
Hungary
Hong Kong
Italy
Ireland
Israel
Latvia
Lithuania
Luxembourg
Japan
Mexico
Malta
Malaysia
New Zealand
Norway
Netherlands
Portugal
Poland
Saudi Arabia
Singapore
Russia
South Korea
Sweden
Switzerland
Spain
Turkey
Thailand
United Kingdom
Ukraine
United States
Vietnam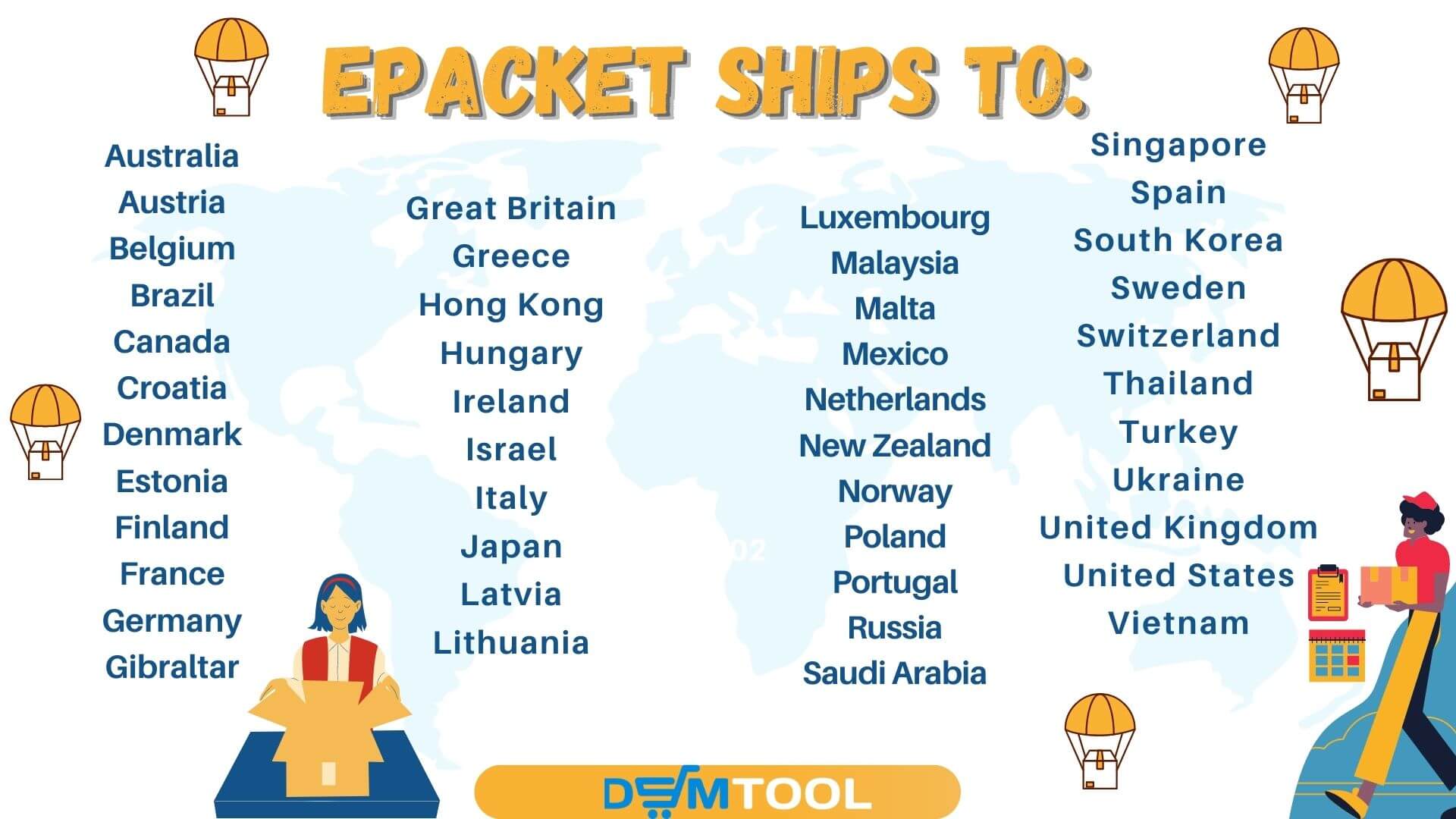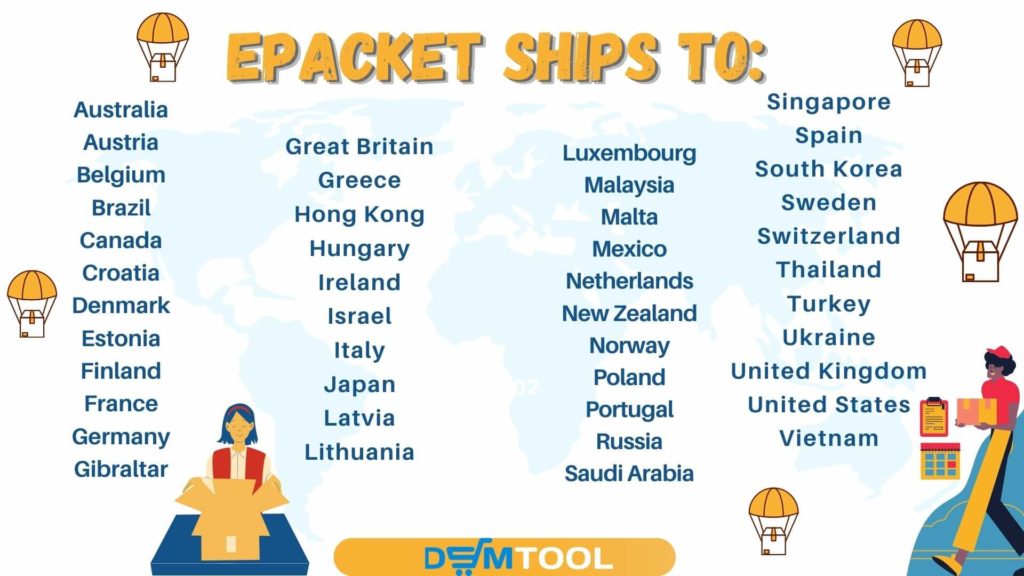 Nota Bene:
The list of the countries can vary, depending on the source, so it's always recommendable to specify with your supplier if they can ship the product to your country with ePacket.
ePacket Package Requirements And Limitations
What is the ePacket package weight limit?
In general, it is mostly available for light-weight items, because the product package, including the box and filler material, should weigh less than 2 Kg (4.4 lbs) for all countries. The exception can be only Israel with the limit of the package not weighing more than 3 Kg (6.61 lbs) and the UK, where it is allowed to ship the packages with the weight up to 5 kg (11.02 lbs).
If you are trying to find what to sell on eBay and you plan on focusing only on products that offer the ePacket shipping method, that is something to keep in mind.
What Are The ePacket Package Size Restrictions?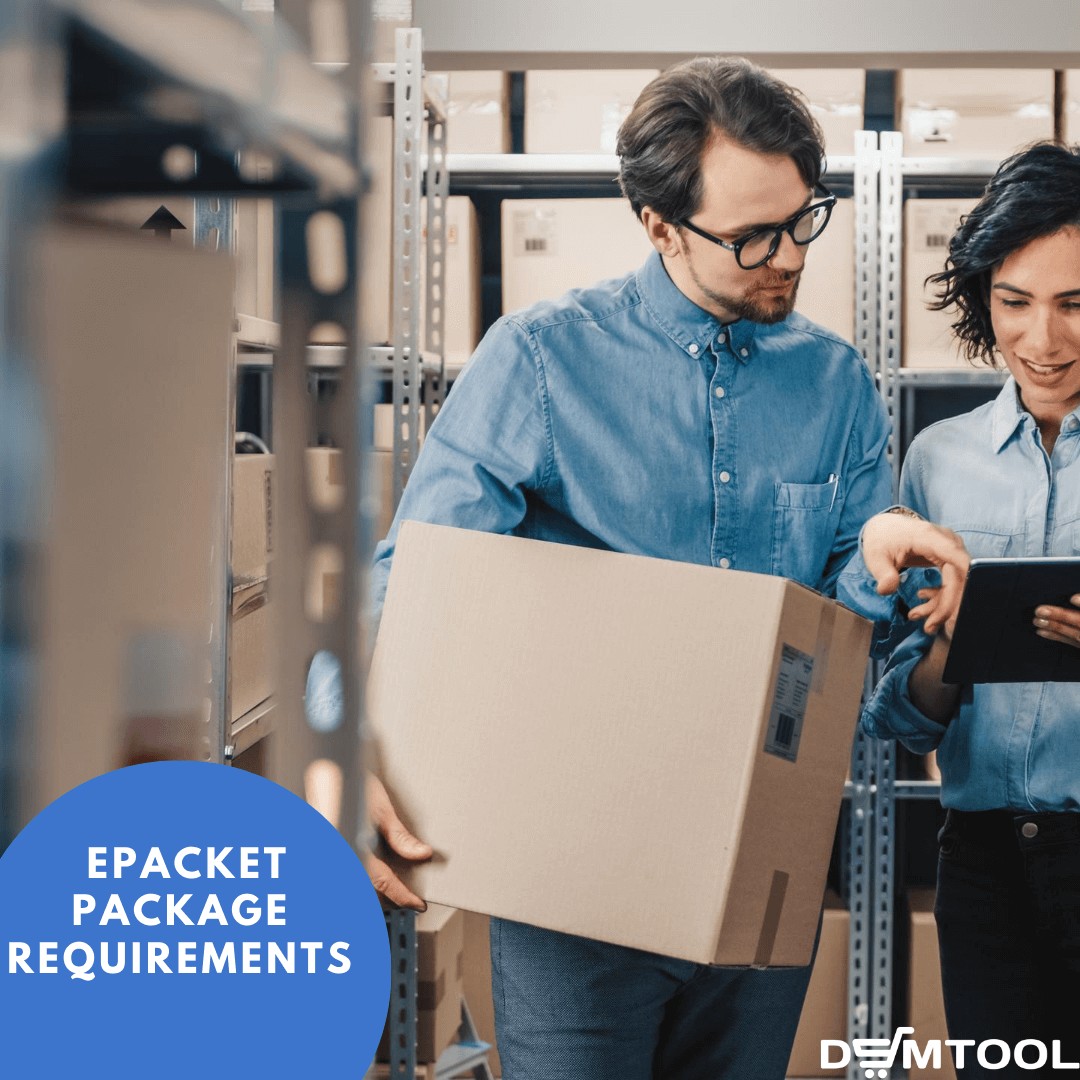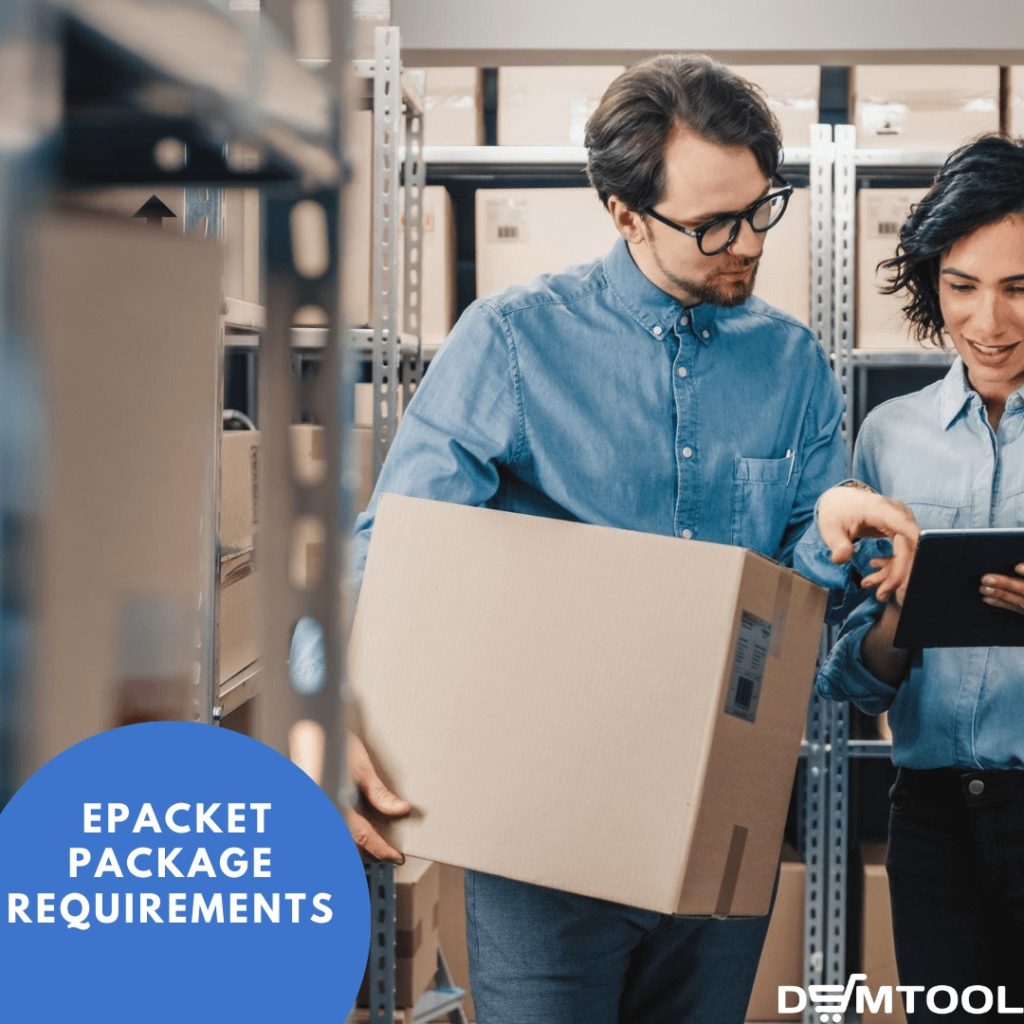 The ePacket minimum package size
The minimum size of the order depends on the type of the package.
Theminimum package size for a rolled-up packet has 11 cm length. Besides, twice the diameter plus the length should be more than 17 cm (2d + l >= 17).
In terms of a regular packet, it should have 14 cm length and 11 cm width minimum.
However, if you are planning to purchase or to sell even smaller items, it would not be a problem at all, because the suppliers can take the larger box and add some filler material.
The ePacket maximum package size
Speaking about a rolled-up packet, its longest side should not be more than 90 cm. Additionally, twice the diameter plus the length should not be more than 104 cm (2d + l <= 104).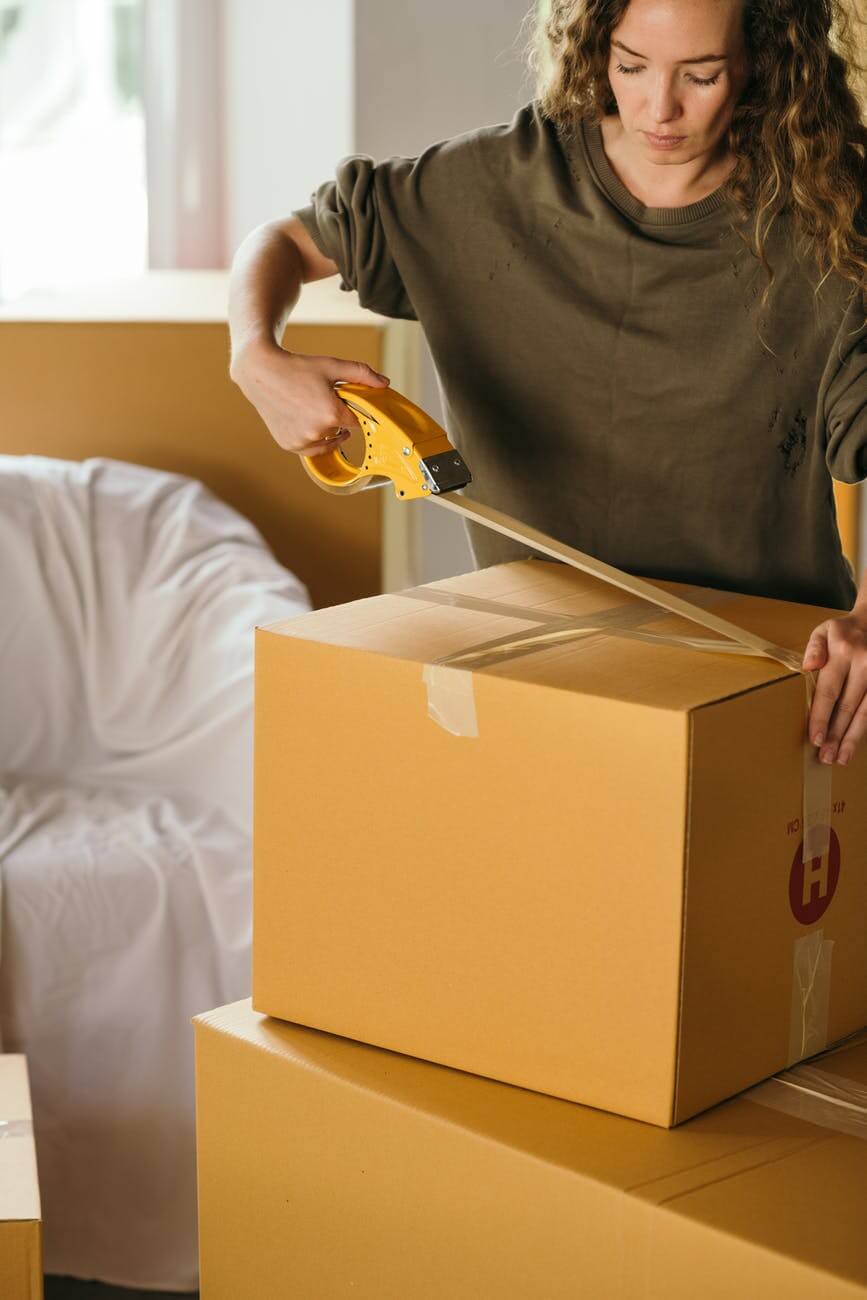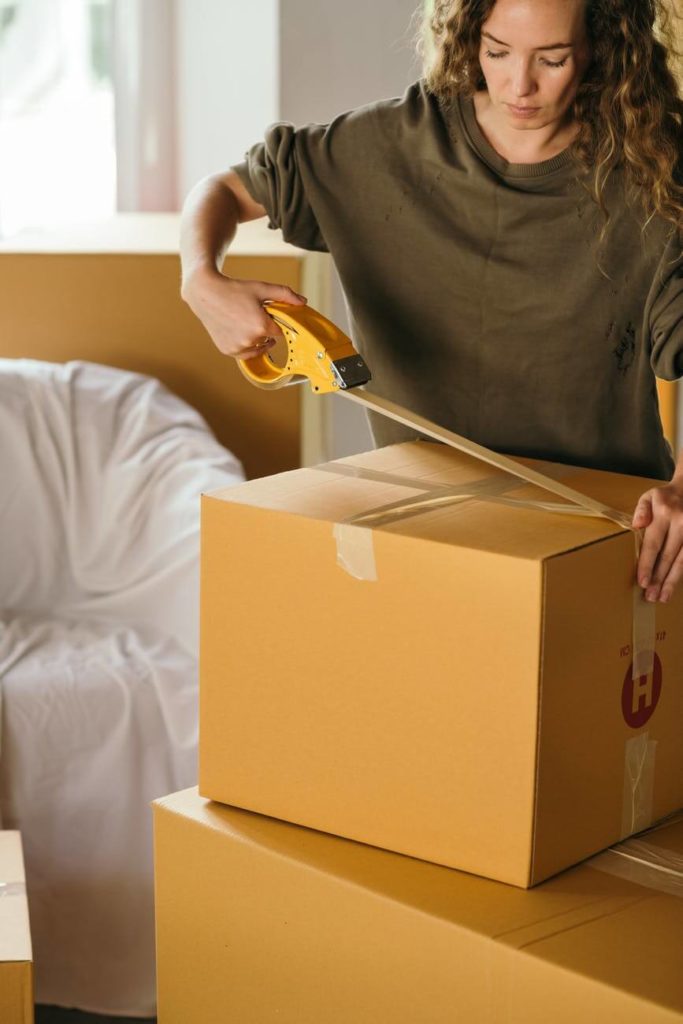 The longest allowable side of a regular package is 60 cm. Plus, the sum of the length, width, and height must not be greater than 90 cm (l + w + h <= 90).
Does ePacket Have a Value Limit?
Yes, along with the weight and size limits, the ePacket parcel also has a value limit. Epacket can ship the products that not exceed 400$ value.
Now, when you know the fundamentals of the ePacket courier work, let´s figure out how we can simply verify if our vendors offer this shipping option.
How To Check If A Dropshipping Supplier Offers the ePacket Delivery?
If you decided to dropship products from Chinese sources using the ePacket shipping solution for faster and more reliable delivery,  once you found your best-selling item, make sure that the supplier offers the ePacket shipping service. 
Let's have a look at how to do it on Aliexpress quickly.
Firstly, locate the shipping service offered by default for this product and click on it: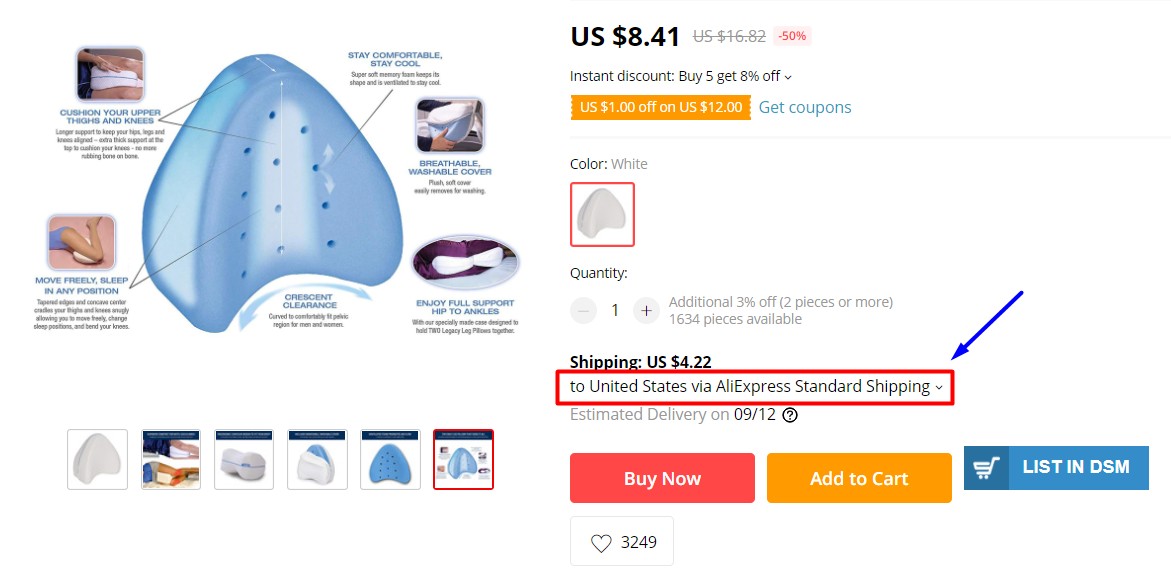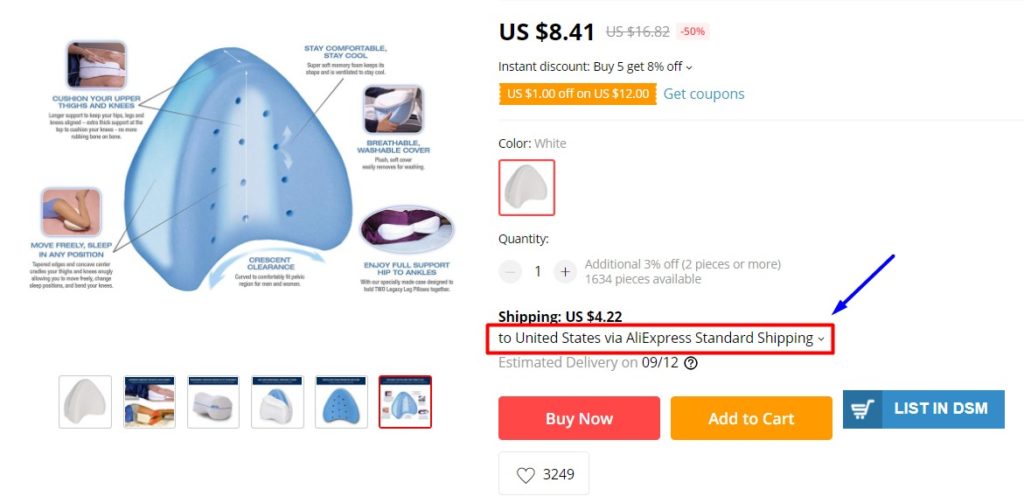 Then you will be able to see all the shipping services that this seller offers for this item. Secondly, you can choose ePacket among Aliexpress different shipping methods, if the shipping fees and time of delivery suit you: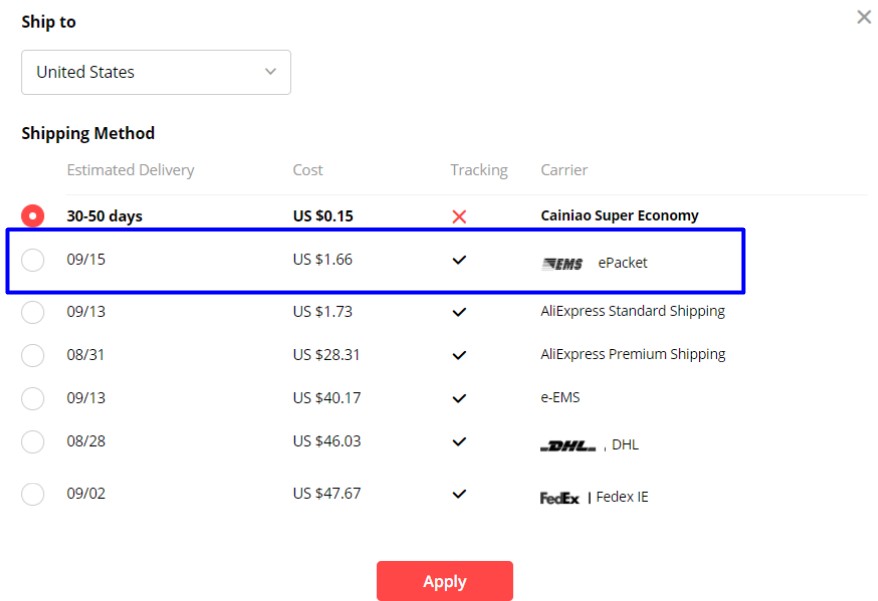 Furthermore, there are special ePacket Aliexpress plugins, like ePacket identificator, that will visually highlight which sellers have ePacket shipping on the Aliexpress search page. This addon will sort all sellers out by the criteria of the paid or free ePacket shipping: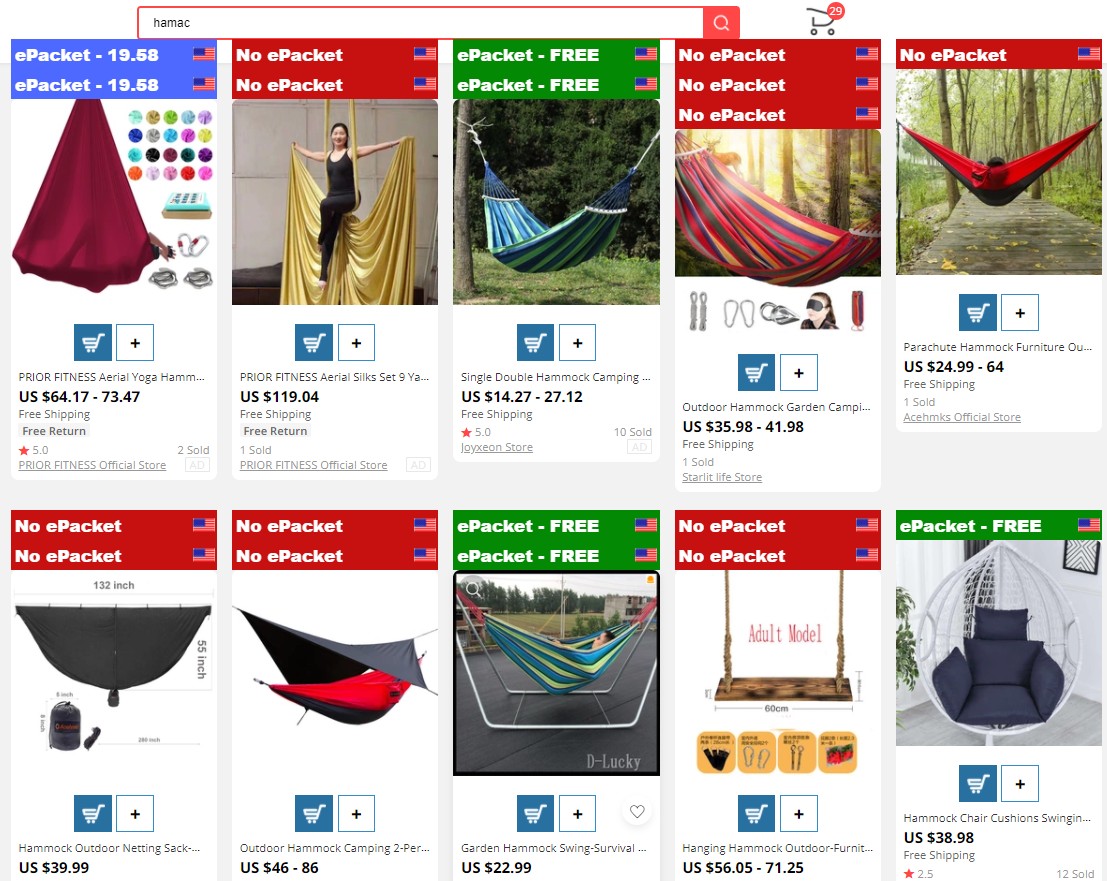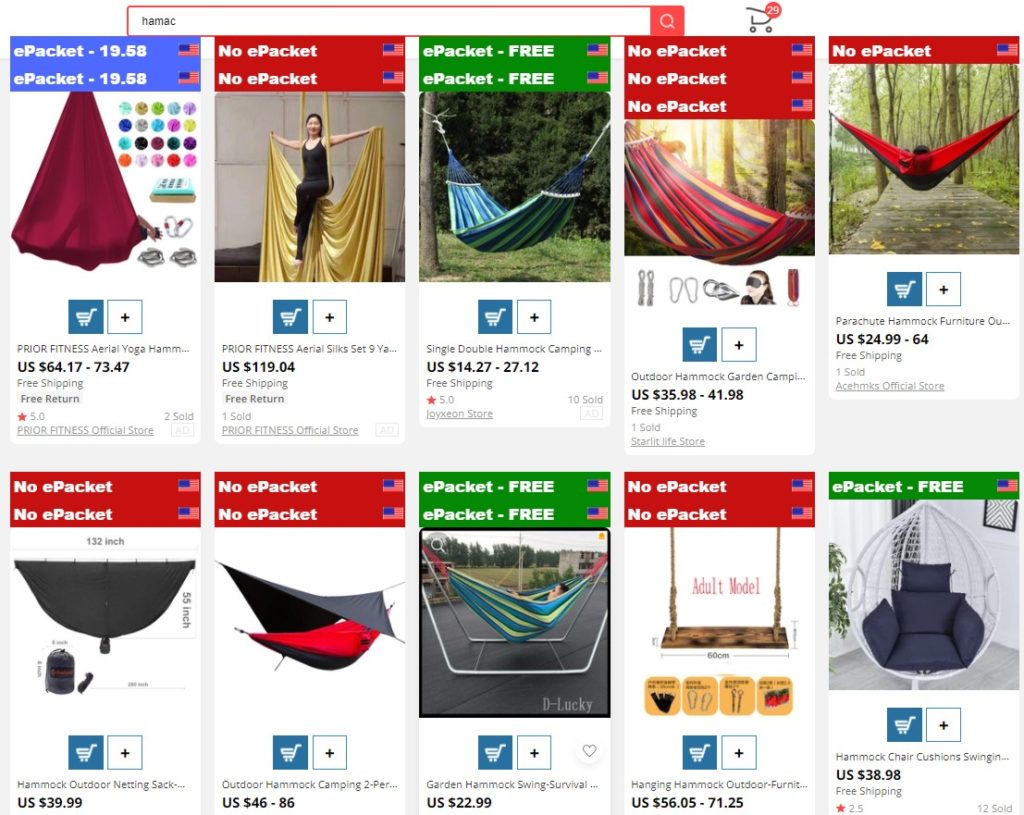 One of the reasons why dropshippers like ePacket is because frequently the customers get their orders earlier than expected. It can push them to leave the positive feedback (of course, if you will not forget to indicate the estimated shipping time for this listing in your online shop).
Always check the reviews for the products you want to dropship, there is a lot of helpful information for your consideration! For example, you can see how long did it take to ship the ePacket parcel to different countries: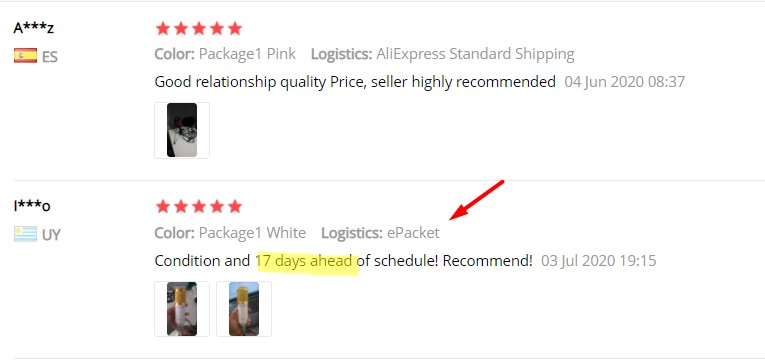 What Is ePacket Tracking?
One of the advantages of the ePacket shipping method is that it includes the tracking of the package across the whole globe. It's a big advantage because if you are an owner of an e-Commerce dropshipping business, you're certainly interested in providing the best customer experience to your buyers.  Even if you're buying the product for yourself, to be able to track an item end-to-end keeps your mind in peace. 
How to Track an ePacket Package?
Once you get the tracking number from your dropshipping supplier, you can check the delivery status of an order on the China Post EMS website, or, as an alternative, track it with the next third-party tracking services:
It's very easy to check the tracking number information if you've purchased a product in such a site as Aliexpress. All you need to do is to open your order information in My Orders > Locate your product > Track Order:




Normally, you can recognize the ePacket tracking number, as it starts with LM, BZ, LX, LN, LZ, LW, LF, LK, KQ, LO or LL, followed with nine digits and CN, e.g.:
LT948052942CN
LK930283991CN


If you are dropshipping, make sure you let your buyers know that the item comes from China and its estimated shipping time (for instance, you can do it in the description of your shipping policy). It will reduce the number of cancellations and save you from bad feedbacks.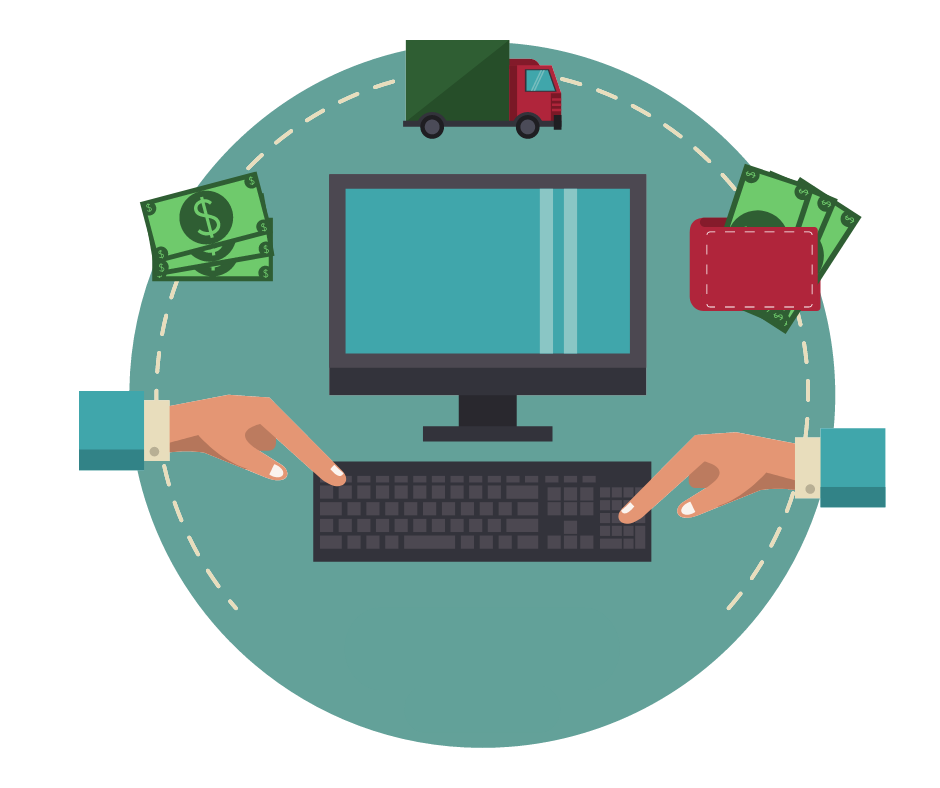 Not yet making money online?
Start your own dropshipping business. Sign up for a free trial of DSM Tool and we'll help you get started. Today is the day.
Final thoughts
Dropshipping from AliExpress and other Chinese dropship suppliers provides Shopify and eBay sellers many advantages, except for the longer shipping time. If you use international shipping, it is crucial for you to be prepared for its benefits and limitations.
The ePacket shipping method allows dropshippers to use a low price advantage and, affordably and calmly, cut a few weeks from the usual delivery time from China with a possibility to track the parcels from door to door.
The most important is that ePacket allows the eCommerce vendors to grow the dropshipping business and provide the best possible customer service.