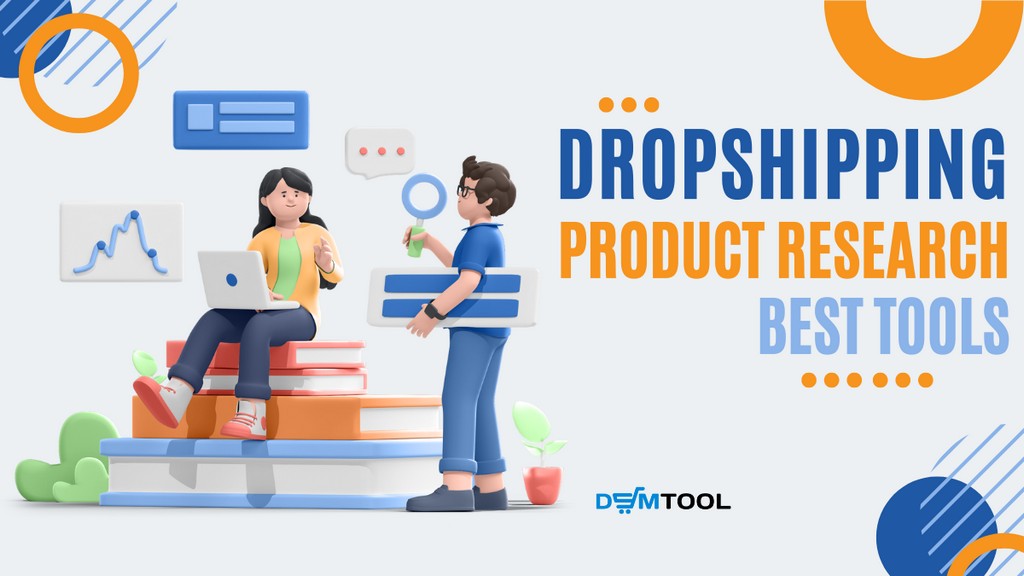 One of the most common questions dropshippers ask is how to find dropshipping products. Most beginners google "best dropshipping products" and list them without a thought. Same as other thousands of sellers. Successful entrepreneurs conduct dropshipping product research instead.
When starting a dropshipping business, you might lack the knowledge and experience required for proper market analysis. Luckily, there are dropshipping product research tools to help you.
In this article, you will learn how to do product research for dropshipping. We will also show you how to avoid manual work with a dropshipping product finder and browse the 10 best product research tools in 2023.
Why Do Dropshipping Product Research?
The success of your dropshipping business depends on a few things: the products you sell, the suppliers you source from, and the efficiency of your marketing.
Dropshipping suppliers are responsible for the quality of your store's services, but it has more long-termed effects. It affects if customers will return to you in the future and what reviews they leave, but it all matters after you start selling.
Marketing is needed to reach and attract potential customers and drive traffic to your store. But marketing campaigns are built around the products you sell. Otherwise, what are you advertising? Another no-name dropshipping store?

So it all comes to that you need to determine your product niche and find the winning products to sell. And for that, you need to do dropshipping product research.
How To Do Product Research For Dropshipping?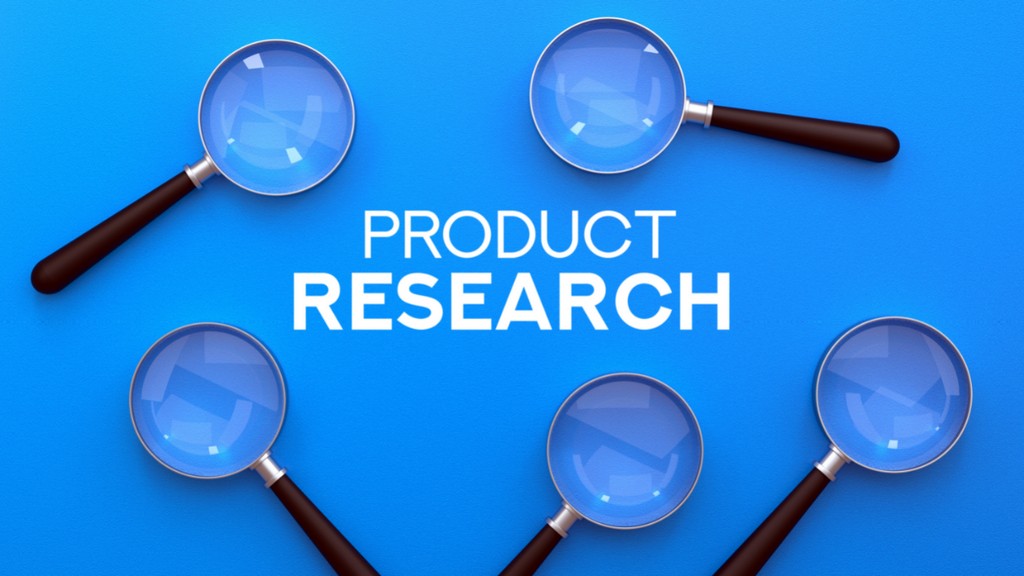 You might get ideas on how to find dropshipping products from your interests or hobby. Knowing about the products you want to sell might be a considerable advantage. On the other hand, don't allow your personal interests and preferences to influence your decision. If you like something doesn't mean others like it too.
Research demanded and profitable niches. You can use the following methods:
Check AliExpress and other popular websites to see what they promote on their home pages;
Check Trending Deals on eBay;
Pay attention to product placements when you watch TV;
Look for trends in magazines like Trend Hunter;
Check eCommerce statistics on specialized websites like Statista;
Check the hot products on AutoDS Sell These Now Playlist;
Use Google Trends to analyze your ideas.
Pick a product niche (sub-niche even better, lower competition) that interests you, but ensure it is in high demand in the market. A perfect product is:
high in demand;
low in competition;
solves a problem or offers a solution;
has a wow factor.
A product does not need to correspond to all four factors but no less than two.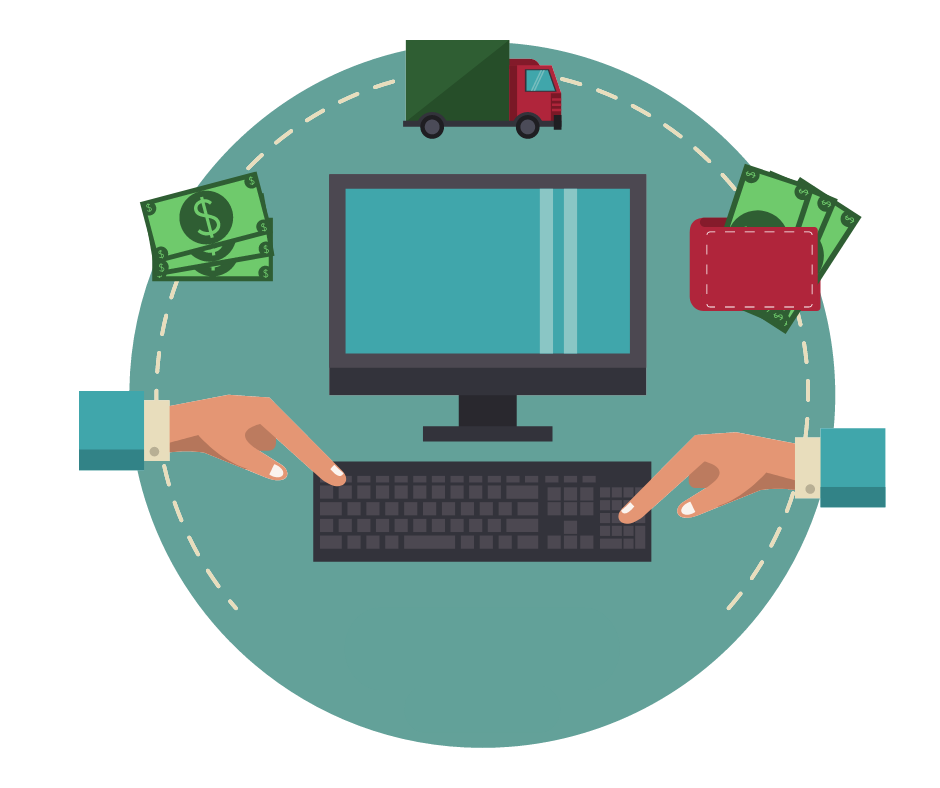 Not yet making money online?
Start your own dropshipping business. Sign up for a free trial of DSM Tool and we'll help you get started. Today is the day.
Step-By-Step Guide On Dropshipping Product Research
Let's take a closer look at proper dropshipping product research. To find winning products, we should start with keyword research.
Keyword Research
Begin the keyword research by creating a list of keywords for your product and potential markets. It will help you to focus on your niches. Continue by defining future demands, then explore keywords for those markets. Try to go much deeper into the keywords, their variations, and related keywords to learn more about their success over time. You can use Google Keyword Planner free tool for this.
Determine Product Trends
Combine the list of possible keywords with trend data to determine whether a keyword is increasing or losing popularity. You can use Google Trends (also free) to determine the popularity of a specific keyword over the last few years. It should help to gain confidence to proceed with your product decision. If a product looks to be losing popularity (demand), return to the previous white sheet and add new options. But if the trend chart is rising, keep going.
Calculate Profitability
It is good if a product is popular, but run some math to determine if you can profit from reselling it. You want to sell at a price of at least 40% above the initial cost. Some dropshippers even go as high as 2x or 3x the wholesale price. It is normal because you offer quality features and services for low-cost products, and people will buy them. Of course, do market research to see how much others are selling for. You can use the Shopify profit margin calculator for easy profit and price calculations.
Find the Right Product
After analyzing market trends, examining niches, and conducting all the necessary calculations, it's time to search for your winning items. Some dropshippers prefer to secure reliable suppliers first, then source from their inventories. Others prefer to resell specific products and choose suppliers from those who sell such items. There is no definitive advantage to either approach, but always prioritize the quality of the supplier services.

In-depth dropshipping product research requires a significant investment of time and effort. However, not all beginners possess the necessary knowledge and experience for this task. Thankfully, we can use a dropshipping product finder.
What Is A Dropshipping Product Finder?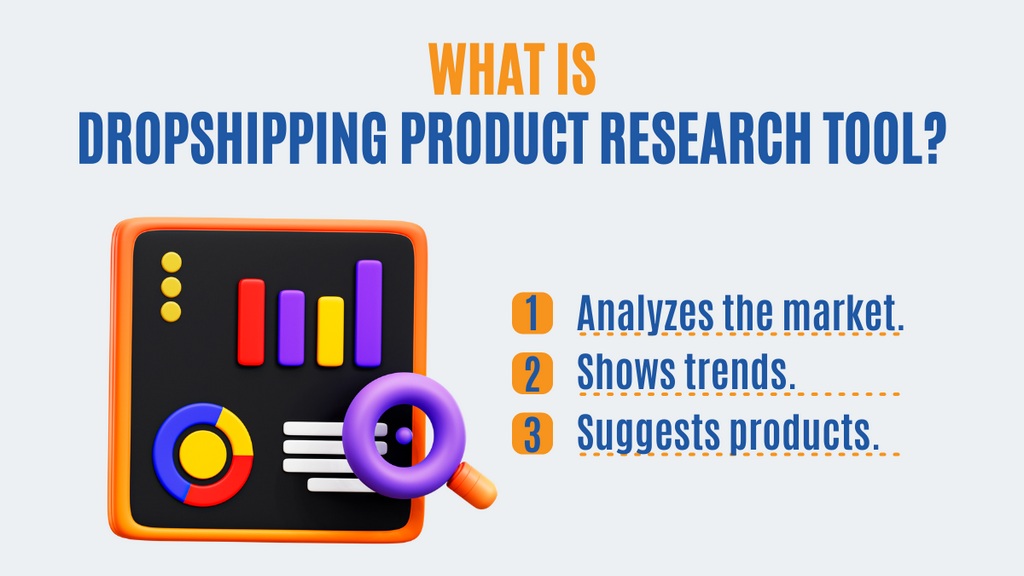 The dropshipping product research tool (dropshipping product finder) is software for finding winning products. It provides information about hot-selling items from different niches and the necessary data to consider whether to dropship them. With it, you can peek at how much people are searching for a particular product, how it changes in demand and pricing over time, etc.
Dropshipping product research tools vary in features but generally provide the following information:
Keywords used by consumers to search trending products.
Products on various marketplaces through the inputted keywords.
A volume of products sold and current prices across different marketplaces.
Latest trending products in the market, niches, and sub-niches.
Suggested profits, engagement rates, and competitor analyses.
Suppliers where you can source products.
A good dropshipping product finder not only gives you a list of products and prices. It enables you to understand and predict trends.
There are both free and paid dropshipping product research tools. Free tools are usually very limited and can only help with manual research. You will require a paid dropshipping product finder to do comprehensive research. More advanced software is more expensive, but most solutions provide a trial period. Being more expensive doesn't mean being the best because you might not need all the extra features. So, here are the best dropshipping product research tools in 2023:
10 Best Dropshipping Product Research Tools
1. AutoDS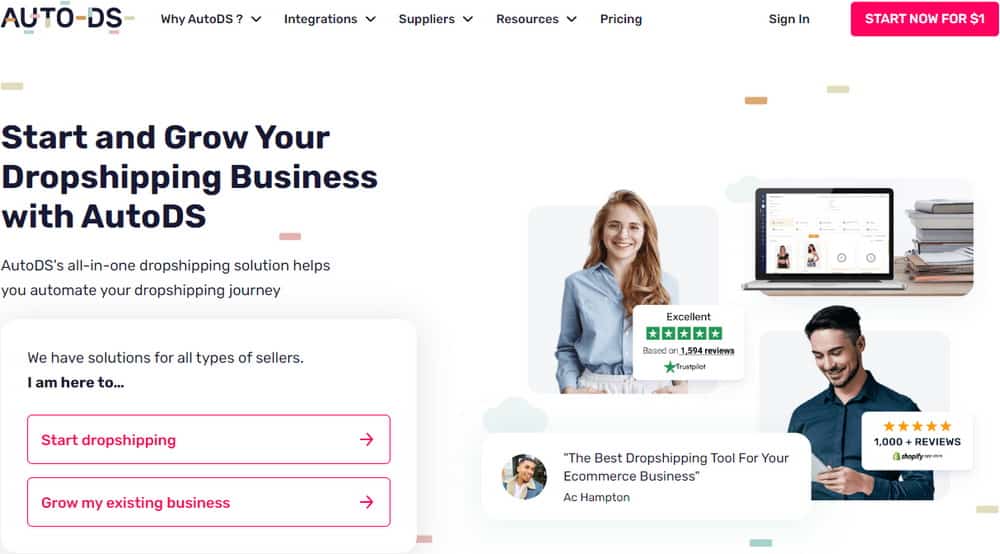 An all-in-one dropshipping automation solution, AutoDS saves you time and effort. It researches, sources, and imports winning products from private and retail dropshipping suppliers.
AutoDS offers a range of tools and features to help you manage your product inventories, listings, pricing, and order fulfillment processes. Dropshipping product finder is only one of AutoDS tools. Here are some of its best features:
The AutoDS Marketplace – import winning products from private and retail dropshipping suppliers.
Winning Products Hub – access to a catalog of proven best-selling products.
Smart Filter System – allows you to narrow your searches with a range of filters like product categories, warehouse locations, price range, suppliers, and more.
Private Suppliers – access to unique, high-quality products and faster shipping.
AutoDS Warehouse – a fulfillment center with thousands of best-selling products sourced by AutoDS eCommerce specialists.
Customized Branding – build your brand and increase customer loyalty by adding your brand logo to your orders.
Dropshipping Product Importer – importing and pushing products to your store in one click.
Automatic Price Optimization – automatically raises prices for best-selling products and reduces for products that don't sell.
Automatic Tracking Number Updates – AutoDS grabs the tracking info and updates your customers.
Pricing plans:
AutoDS offers a wide range of pricing options depending on the targeted marketplace and the number of listings. eBay dropshipping plans start from $9.90 per month, and Shopify plans begin from $19.90 monthly for basic annual plans. They provide a 14-day trial so that you can try all the features. Check out all the plans here.
2. EcomHunt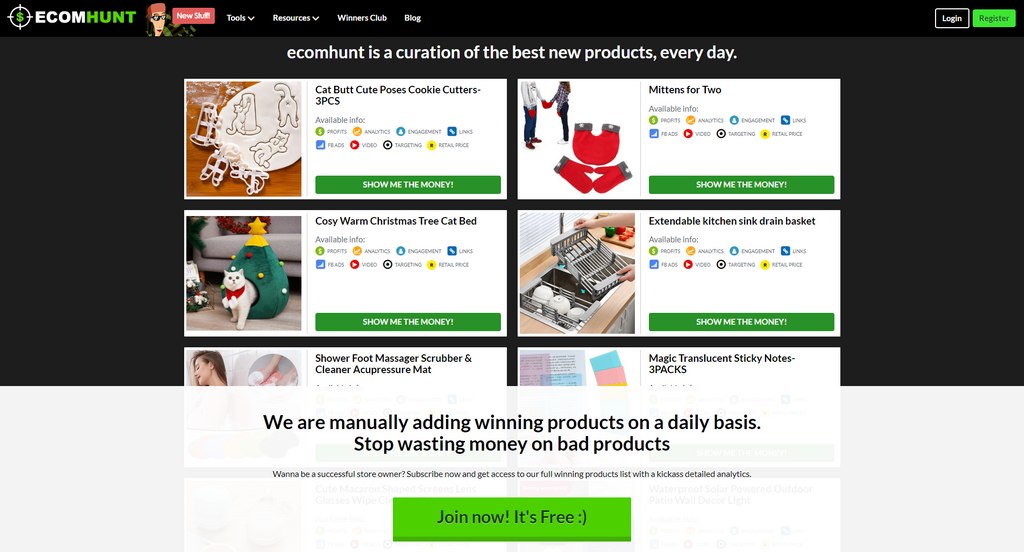 Next on the list of the best product research tools is EcomHunt. It is a curated list of the best dropshipping products added every day by a team specialized in product research. Before adding any products, this team ensures items are new and have high engagement across social media. They also test products for getting sales on popular eCommerce stores.
EcomHunt's main features include:
Handpicked one of the best-curated lists of winning products.
Performance statistics (total sales, reviews, etc.).
Recommended prices with estimated profit margins.
Social engagement analytics (likes, comments, etc.).
Links to suppliers and existing product listings on eBay and Amazon.
High-quality images to use in your listings.
Facebook ad suggestions and strategies.
The main drawback is that the free plan has very limited features and allows access to 2 products per day with limited data and a 3-day delay. On the other hand, EcomHunt provides plenty of educational resources with guides, webinars, podcasts, and blogs. You can join an active Facebook group or communicate with other members via chat tools.
Pricing plans:
Free – very limited features and limited access to Ecomhunt winning products database, 10 live trending products, and 3 product tracker sessions; $0.
Basic – limited features and access to 2 years of Ecomhunt winning products database, specific product data & analytics, 50 live trending products, and 10 tracker sessions; $29 per month.
Pro – unlimited access to all features, 1-on-1 eCommerce and dropshipping expert consultant, 80 live trending products, and 100 tracker sessions; $49 per month.
Suite – all Pro features plus premium perks, 120 live trending products, and 500 tracker sessions; $89 per month. There is a $20 discount for the first month.
You can subscribe to a monthly or yearly plan.
3. AliExpress Dropshipping Center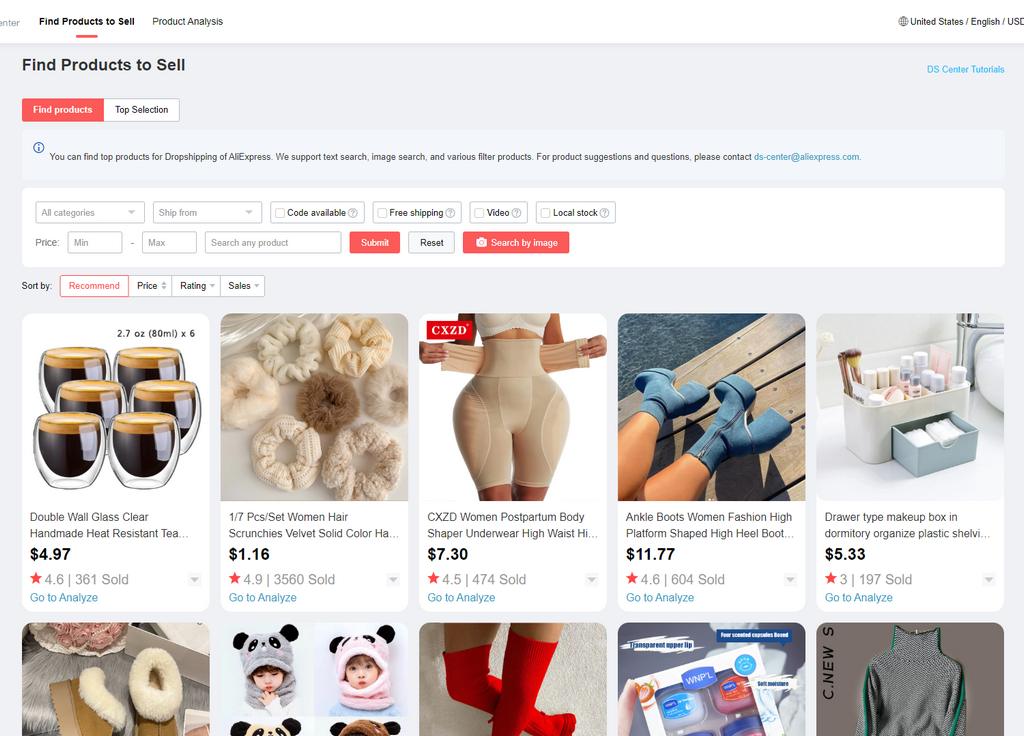 AliExpress is one of the most dropshipping-friendly suppliers to work with. And not only because of low prices, free shipping, and tremendous inventory. The platform encourages dropshippers to source from it.
To help dropshippers, the company created AliExpress Dropshipping Center. It is a free product research tool designed for AliExpress specifically. The software gives access to two incredible tools: Find Products to Sell and Product Analysis.
Find Products to Sell is a tool for product research with the following features:
Hot-selling products – search for best-selling items at a given time.
Search by image – search AliExpress for items similar to an inputted image.
Sponsored products – search products from suppliers that probably paid to get on the list (which is a good sign).
Product Analysis – analyzes products from URL and provides a variety of data like supplier, logistics reliability, and overview of sales volume.
You might find these features pretty basic, but they are absolutely free.
Pricing plans:
No plans. It is free for all AliExpress accounts.
Tip
If you are working with AliExpress, consider using Alitools, one of the best AliExpress Chrome extensions.
4. eBay Terapeak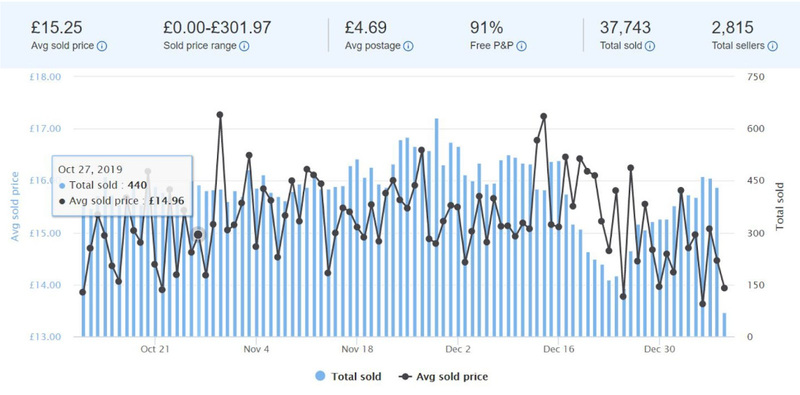 Terapeak is the suite of exclusive insights tools for market analysis acquired by eBay in 2017. It helps sellers to determine what and when to sell and at what price by using the latest pricing, demand, and supply data. Sellers can analyze individual items or product categories, sell-through rates, average pricing, shipping costs, etc. It is a powerful tool that enables you to research eBay market trends based on actual data from millions of transactions.
eBay integrated Terapeak research features with new tools in the Seller Hub in 2020. And since 2021, all eBay sellers with the Basic or higher plan can use it for free. It is similar to AliExpress Dropshipping Center but is far more advanced.
Terapeak provides access to such data:
the number of listings and items sold for particular products;
average sales pricing;
sell-through rates;
the conditions of sold products;
average shipping costs and the number of listings offering free shipping;
sales trends over time;
seller and buyer locations;
listing formats used by sellers;
unsold inventory.
Pricing plans:
Terapeak is available for free for all eBay sellers with paid subscriptions. So, all sellers with Basic, Premium, Anchor, or Enterprise eBay store have equal free-of-charge access to all Terapeak's features. All others have to purchase eBay yearly or monthly subscriptions.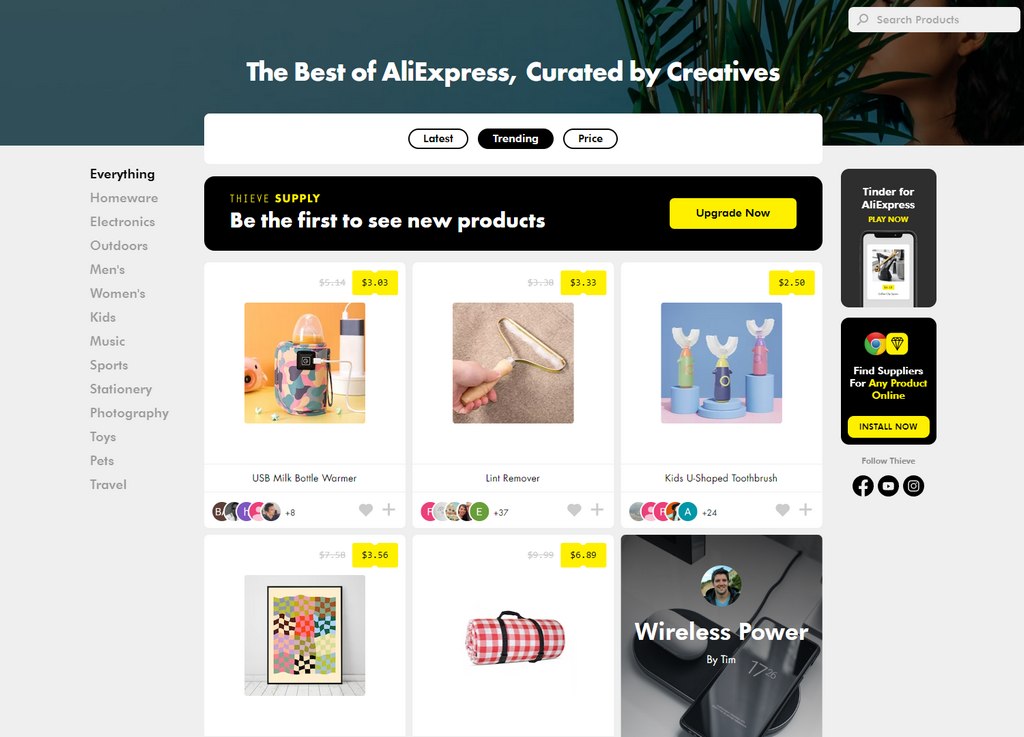 Next is Thieve.co dropshipping product finder specializing in AliExpress trends. The suggested products are hand-picked by creatives, designers, bloggers, and eCommerce specialists who regularly add new items. So you can say that Thieve.co is more like a curated list of products than software.
Founded in 2015, Thieve.co started from fellow entrepreneurs purchasing and reviewing products from AliExpress. Nowadays, over 200 different people pick the best products and share them with other dropshippers.
Thieve.co dropshipping website is free to use. It allows browsing trending products with prices and order volumes without signing up. No catch. The platform makes its money through affiliate commissions.
Visit the website and find a product you are interested in. Click on it, and Thieve.co will redirect you to its supplier page on AliExpress. The service earns a commission from the order if you make a purchase. It does not influence the price you pay. You get product ideas and save time while Thieve.co gets paid from AliExpress – it is a win-win.
The paid version, called Theive Supply, gives access to more data like conversion stats and popularity. It also opens pro features like custom premium content, pro-release products, and reverse image searches. Still, paid plans are somewhat lacking, considering Thieve.co dropshipping tool focuses on AliExpress only. There are other tools with similar pricing but better features and support more marketplaces.
Pricing plans:
Free – access to limited product suggestions and item information.
Thieve.co Dropshipping – $29 per month and gives you curated products each day, stats and insights.
Thieve.co Pro – $99 per month with all the basic features plus premium product content and access to pre-release products.
6. Sell The Trend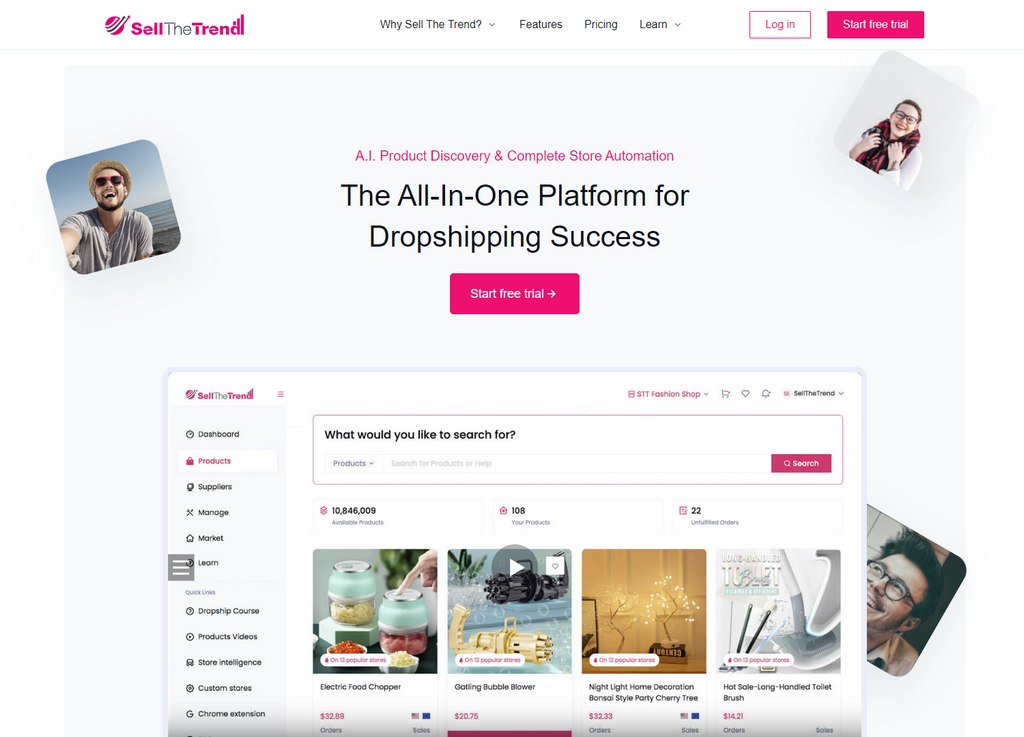 A relatively new solution, Sell The Trend is already one of the best. It packs many cool features like product and store explorer, engagement calculator, and video ads creator. In fact, it combines over eight different tools into one powerful solution.
One of its best features is The Nexus. It uses the AI algorithm to show trends across marketplaces and popular eCommerce stores. The Nexus scans the platforms like AliExpress, Amazon, Shopify dropshipping stores, and Facebook to monitor the most popular products online in real time.
Pricing plans:
Sell The Trend has only one pricing plan with monthly ($39.97 per month) and annual ($32.97 per month) options. They provide a 7-day free trial.
7. Niche Scraper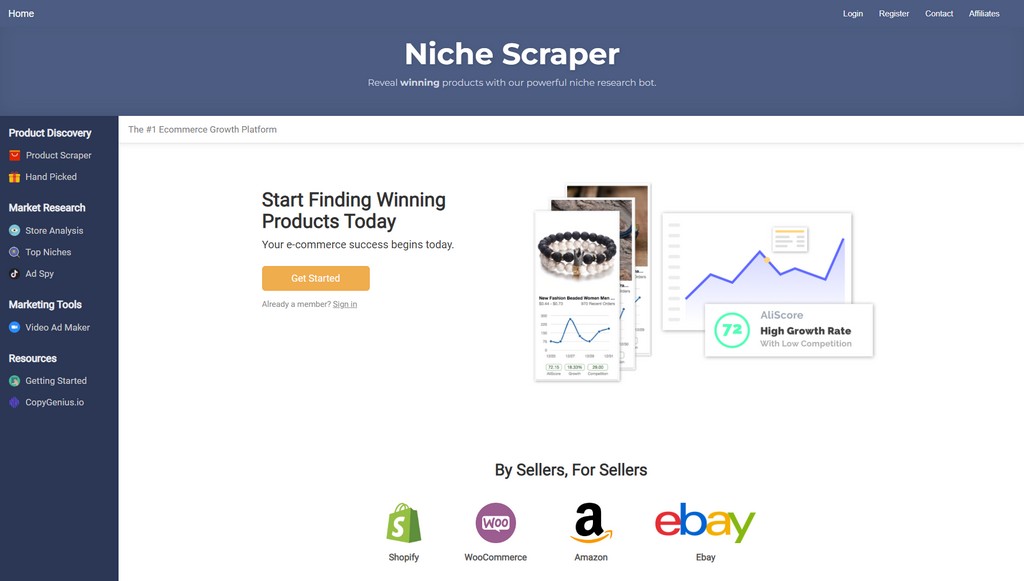 Niche Scraper is an advanced dropshipping product research tool created by former Facebook and Instagram developers. This fact is already enough to prove that this platform can scrap all the juicy data you need! No wonder this solution is among the most popular among dropshippers.
Niche Scraper focuses on five tools:
Product Scraper – search for products that are trending on eCommerce stores like eBay, Shopify, AliExpress, and Amazon. The are multiple filters available to tune your research (dates, sales rates, niches, etc.).
Store Analysis – spy your competitors on Shopify, either general dropshipping stores with unique products or specific niche stores (best-selling products, traffic data, sales estimates).
Hand Picked – a constantly updated list of curated winning products hand-picked by the team.
Ad Spy – find the best-performing ads and products on TikTok and Facebook.
Video Maker – Create videos using pictures, music, and texts. Paste your product URL and get your video within seconds.
Pricing plans:
Free – access to limited features and winning products after a 3-day delay.
The Pro plan gives access to all available features for $49.95 per month.
8. AliShark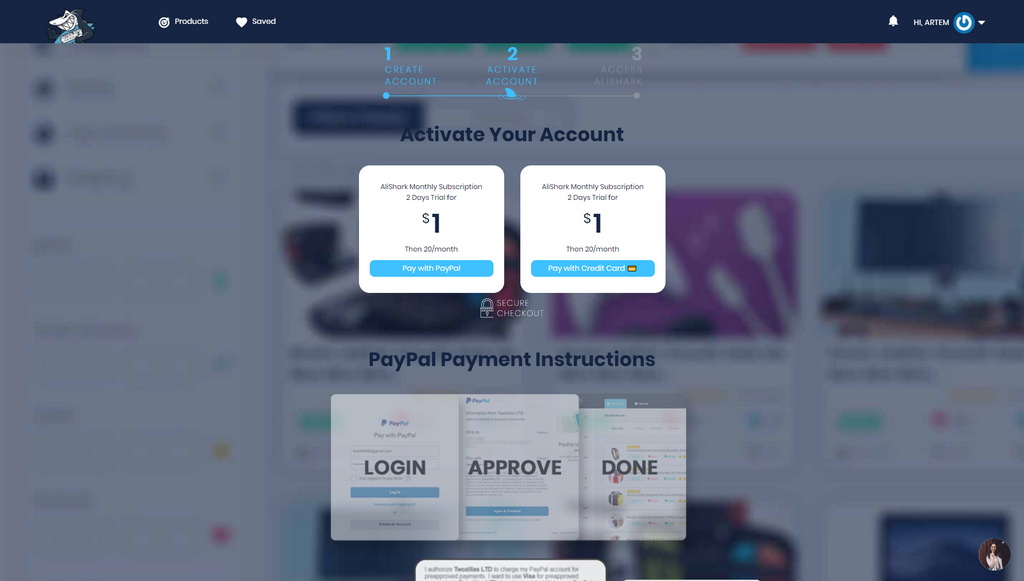 Created by Yousef Khalidi, a well-known dropshipper, AliShark is another tool designed for AliExpress specifically. And it is one of the best product research tools. The main feature of AliShark is that instead of giving you multiple different tools to play with, it focuses on one big tool with a wide range of filters. In fact, AliShark has more filters than any other solution on the list.
The website positions itself as a spy tool that analyzes multiple data in almost real-time and features over 4 million winning products. It provides direct links to the product pages on AliExpress and shows competitors on popular eCommerce platforms like Shopify. Also, it comes with Shopify integration and can list products in your store in one click.
AliShark's main features are:
live results – you can see daily orders of different products;
product information – pricing, reviews, order numbers, competitors, etc.
product trends – you can track sales history and how many times a product was wishlisted over the last 2-6 months;
a variety of filters – you can sort searches by all kinds of criteria you might want;
Shopify integration.
Pricing plans:
There is the only plan available that comes for $20 per month. It has all the features available without hidden charges or fees. You can try a 2-day trial for $1.
9. Intelligynce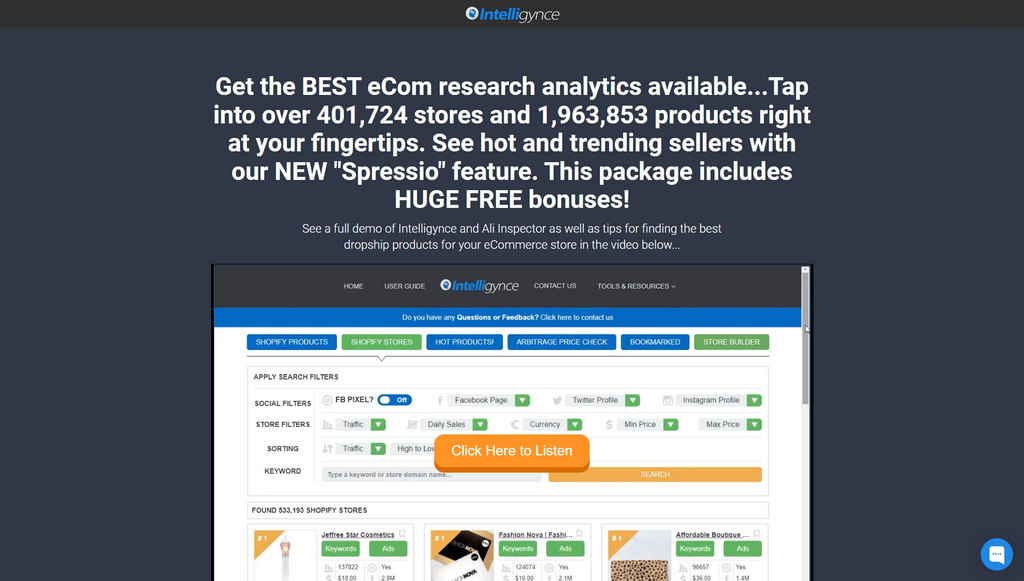 Intelligynce is not a single dropship product finder but a collection of software and tools. You can use it for in-depth research, analyzing, and finding the most profitable products. Considered one of the best Shopify spy tools, it features data from over 400K stores and almost 2M products. Additionally, it provides a variety of filters for users to sort the search results in different ways to find winning products.
Some of their features are:
Search for winning products from AliExpress, Amazon, and eBay.
Shopify products – see all Shopify stores selling products related to an inputted keyword.
Shopify stores – see all Shopify stores related to an inputted keyword (searches for stores, not products).
Store inspector – analyze all kinds of information for a store you find.
Advanced product analytics.
Social media engagements – spy on Facebook, Twitter likes and followers.
Ali Inspector – find bestsellers for different keywords on AliExpress.
Chrome extension – analyze data of Shopify stores you are browsing through Chrome.
Download files on each product with all the important data.
Pricing plans:
There is only one plan with all the features available. You have three options: monthly for $39 per month, yearly for $79 per year, and lifetime for a $99 one-time payment. In fact, it is one of the only dropshipping product research tools with a lifetime membership for a one-time payment.
10. Zik Analytics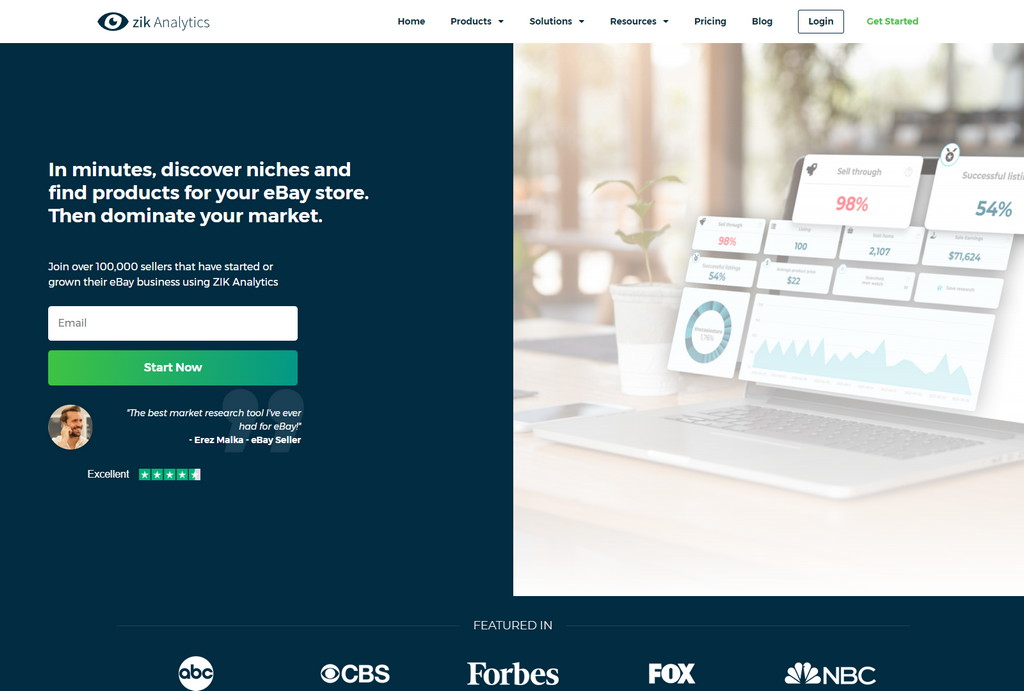 Launched in 2016, Zik Analytics accumulated over 100M eBay products and more than 100K customers. Founded by experienced dropshippers, it is one of the best product research tools for eBay sellers.
Its main feature is the bulk analysis of thousands of eBay products. It determines best sellers and trending niches based on sell-through rates, total orders and revenues, and overall listing success rates.
With Zik Analytics, eBay sellers get the following features:
Bulk find the best products to dropship from eBay, AliExpress, Amazon, and Walmart.
Multiple filters to sort your searches.
Deep product insights.
A curated list of winning products.
eBay listing title builder.
Pricing plans:
Pro – product, competitor, and category research, item finder, and title builder; $29.99 per month.
Pro+ – all Pro features plus 500 best-selling eBay products, bulk scanner, and Ali-growth scanner; $59.99 per month.
Enterprise – all the features from Pro+ and Autopilot, Turbo Scanner features; $89.99 per month.
You can also subscribe yearly to save 30-50% or purchase a lifetime subscription.
Why Use A Dropshipping Product Finder?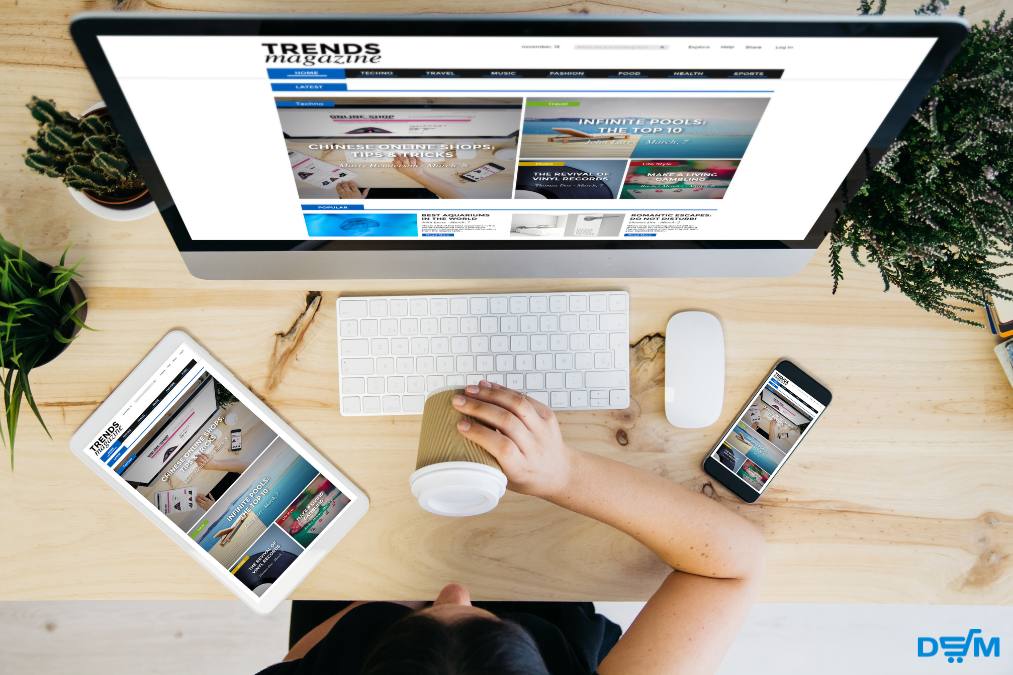 Why spend time and effort researching or purchasing software if you can use articles like Best Dropshipping Products in Popular Niches to Sell Online? My colleague did a great job, but not all articles are good. Here are the main reasons to use a dropshipping product finder:
Research Competency
The main argument against such articles is that bloggers and content authors write 95% of them to attract readers to the source. On the other hand, dropshippers and eCom experts typically are the ones who create dropshipping product research tools. These tools utilize advanced algorithms and machine learning to analyze large amounts of data. They give users valuable insights into trending and high-selling products.
Up-to-date Info
No matter how good an article is, it becomes obsolete if not updated frequently. Dropshipping is all about pursuing trends that change rapidly. Best product research tools gather info almost in real-time. They monitor marketplaces and gather insights from social media to show and predict trends. You can start selling a product just before it becomes popular. Articles follow trends, whereas dropshipping product research tools predict them.
Tailored Research
Articles cover general goods for general dropshipping stores. And even most niche-specific articles cover more common products to attract the most readers. Dropshipping product research tools enable you to dig deeper into niches, sub-niches, and sub-sub-niches. Moreover, product research tools provide many filters and tools to sort your searches and adjust them to your needs. You can find unique products that might be less popular but yield huge profits.
Less Competition
Thousands of dropshippers read the same articles from the top search results on Google. Consequently, they list the same recommended items, and the market quickly becomes saturated. Dropshipping product research tools offer millions of products to choose from. Advanced tools show if a product is already listed and show competition. These tools allow you to find low-saturation items or cheaper sources to undercut your competitors.
The Edge
A dropshipping product finder is a powerful weapon that gives so many advantages. Even if you already know how to find dropshipping products, you can get insights about your competitors: their best products, total sales, revenue, and even what plugins their Shopify store has. If you don't use it, someone else will. By using research software, you get an edge over all other sellers who don't.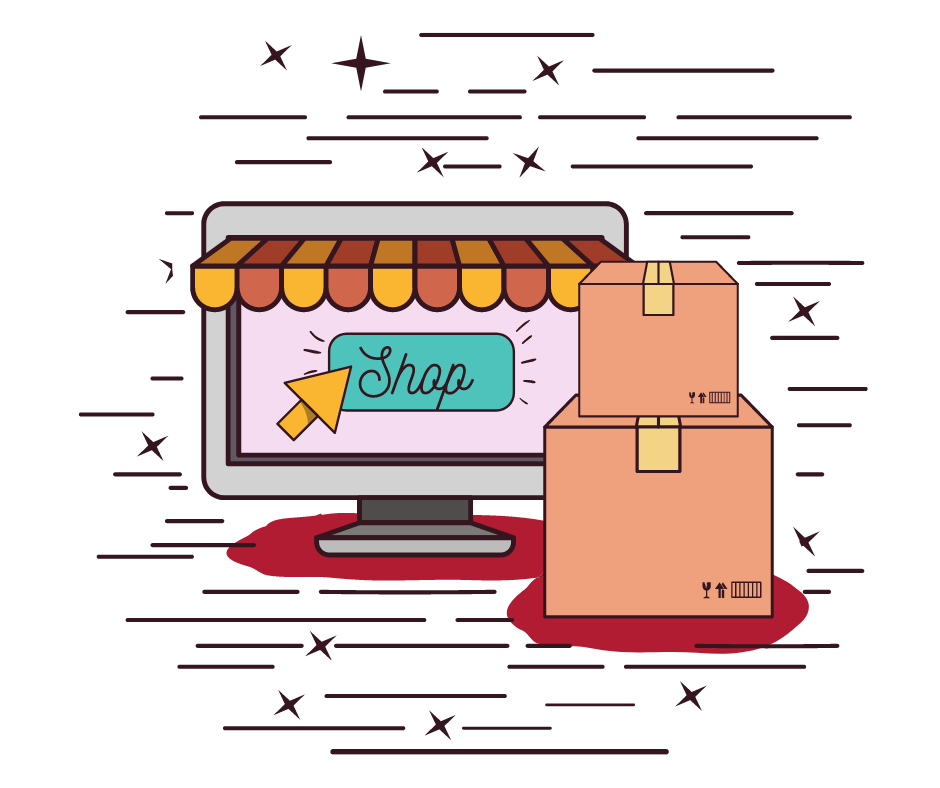 It's time…
Don't wait for success to come. Hire yourself and start your own dropshipping business
Conclusion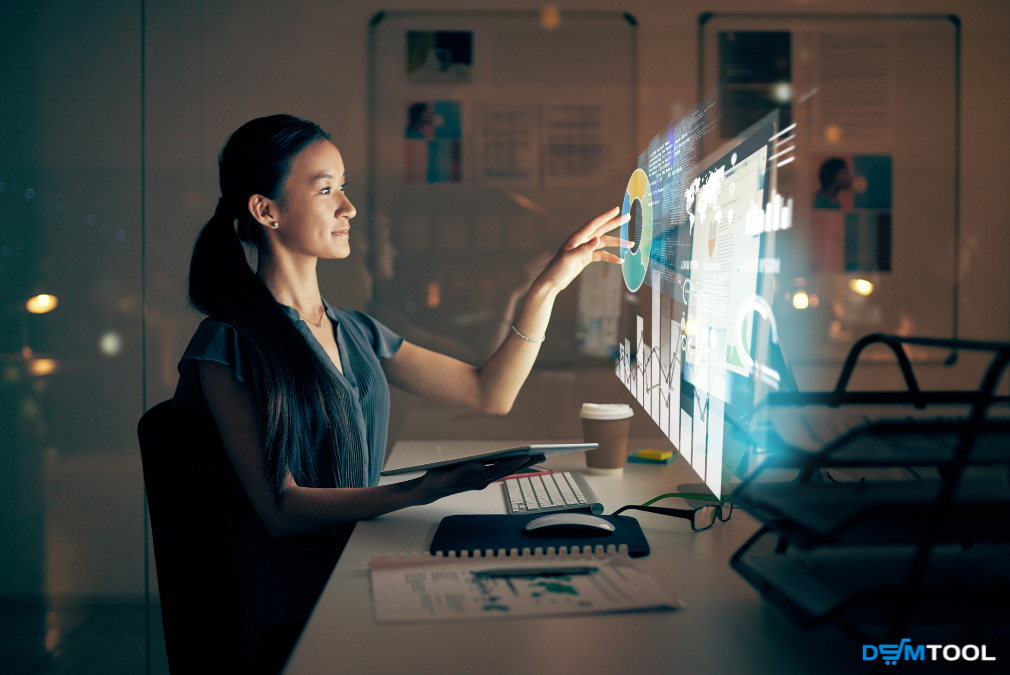 That's it! Now you know how to find dropshipping products. We also browsed the 10 Best Dropshipping Product Research Tools in 2023. As for which dropshipping product finder is the best, only you can decide – it depends on your needs, target marketplaces, etc. AutoDS is widely considered one of the best overall solutions on the market.
What matters is to understand the importance of comprehensive dropshipping product research. Dropshipping is more than just listing products and getting paid. It is a constant pursuit of trends and market tendencies. And this is what dropshipping product research tools are for.
To help with product sourcing, we recommend you check the following articles:
Have any tips on how to find dropshipping products? Let us know in the comments!