Dropshipping from Amazon to eBay is a popular practice that started around 2011, some say that even before that. The process to dropship from Amazon is to find high-demand products on eBay and then match them with same-but-cheaper products from Amazon. Then, sell them on eBay and order from Amazon once you make a sale. It's also called Online Arbitrage.
People choose Amazon as their dropshipping supplier because it's a giant that offers to sell anything under the sun with guaranteed 2-day shipping and reputable buyer protection, no other dropshipping supplier can match that. Besides, Amazon is the most popular eCommerce platform in the world that offers more than 75 million products within all its marketplaces in 2021.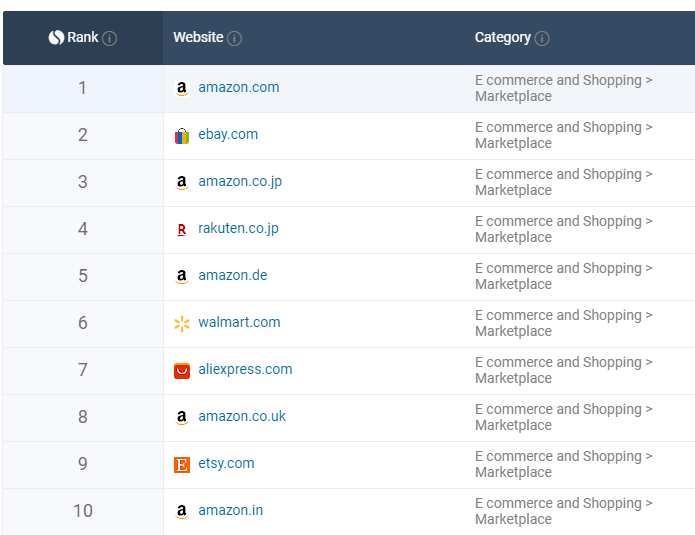 Being the best, no wonder, it attracts like a magnet to every single online seller on the planet, who either wants to try selling on Amazon or, what is much easier, to do dropshipping from Amazon to eBay, Shopify, or other marketplaces.
However, years ago when eBay dropshippers started using Amazon as their drop shipping supplier there were no risks involved in this business model whatsoever. Since then, the rules of both platforms have been changing and this type of drop shipping got new peculiarities you need to know.
The good news? You can still do it, but you will have to learn how to do it properly. That's why we have prepared for you this ultimate guide on how to dropship from Amazon to eBay.
In this article you will learn:
Let's get started!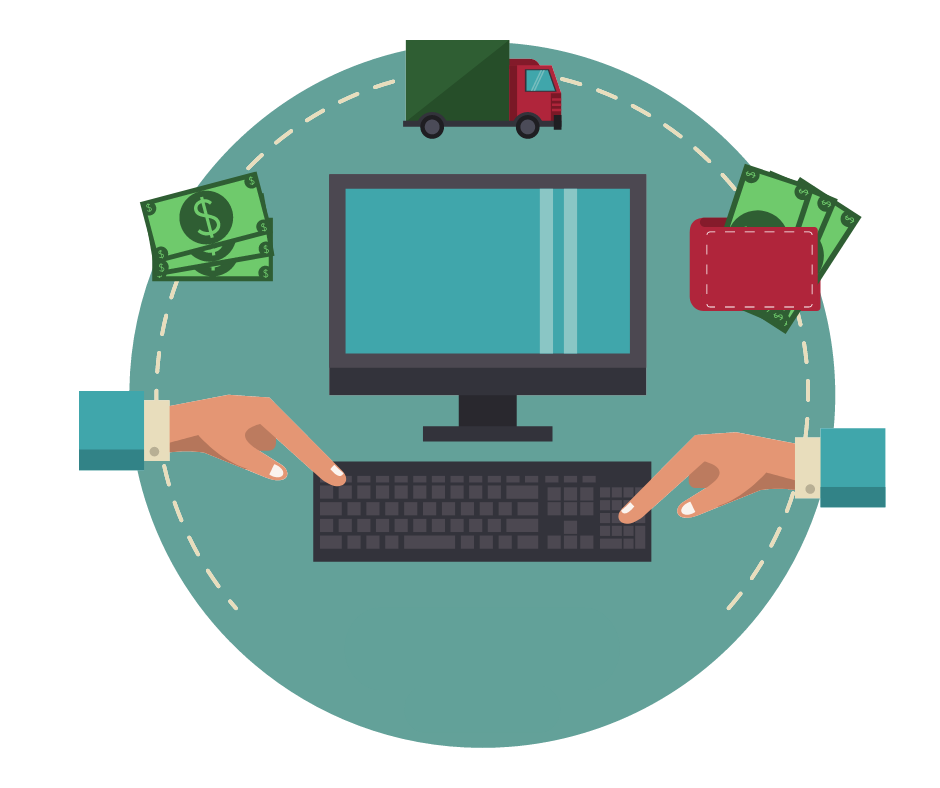 Not yet making money online?
Start your own dropshipping business. Sign up for a free trial of DSM Tool and we'll help you get started. Today is the day.
What is Amazon to eBay Dropshipping?
Dropshipping from Amazon to eBay is also called sometimes retail arbitrage or online arbitrage. It is when eBay sellers resell Amazon items on their eBay stores, earning profits on the difference between the Amazon price and final eBay price (minus the selling fees). Once a buyer orders the product on eBay, the drop shipper purchases this product on Amazon. And the product will be straight sent to the consumer.
Therefore, eBay dropshippers don´t need to buy any inventory in order to start their online business. Plus, the price difference (aka "arbitrage") makes it possible to sell the products on eBay for a cheaper price than the current eBay sellers that offer that same product.
This causes eBay to show the dropshipped product, organically, in its search results. This low-risk business model of no inventory and free traffic makes it very popular, especially among beginners who don't want to take a risk for starting their first business online.
The term arbitrage actually comes from the stock market where the price of a stock of a company can be different in two markets it's traded at; In eCommerce, it was adapted because such arbitrage exists between marketplaces, for example, if an item costs $10 on Amazon and $15 on eBay, there is a $5 arbitrage difference that you can make profit from.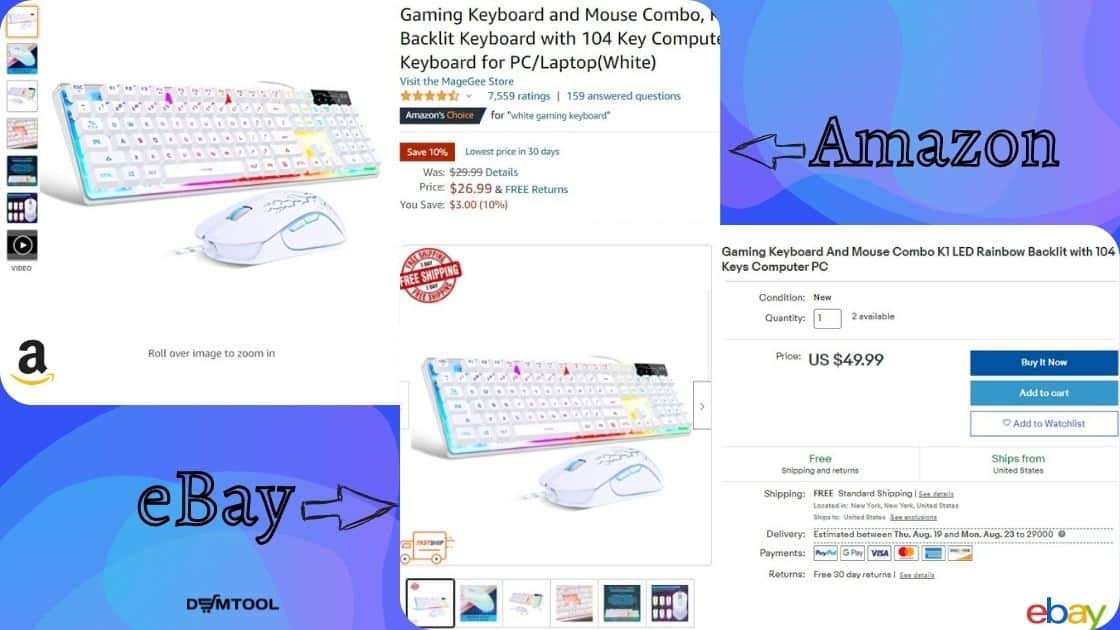 Arbitrageurs understand how to profit from price fluctuations and unlike sellers who try to build a brand using Shopify or Amazon FBA, they are not focused on a specific niche, they can sell in the same store products from different niches, for example, gaming products, health and wellness niche, eco-friendly products niche, etc.
This guide will take you through the practical steps you need to take in order to get started with this dropshipping business model. But before going directly to the steps, it's important that you understand the difference between this low-risk and other high-risk business models.
What is the difference between Amazon-to-Ebay arbitrage and dropshipping from a wholesaler?
People frequently use the terms "Amazon to eBay arbitrage" and "Amazon to eBay dropshipping" interchangeably. However, Amazon to eBay arbitrage is not the same as dropshipping. Despite some similarities between dropshipping arbitrage and classic dropshipping, these two practices are different. Here is why:
Classic Dropshipping
The seller and his supplier arrange a dropshipping agreement in advance.
The supplier is usually a wholesaler or manufacturer.
The products are available to businesses only and at a wholesale price.
The dropshipping seller purchases a bulk of products as an inventory.
After a product is sold, the seller asks their supplier to ship the item directly to the buyer and the seller is charged the agreed price to their account.
The seller pays the supplier in accordance with the payment terms.
It is a business relationship that is completely transparent to both parties.
Amazon to eBay arbitrage
No business relationship exists between the eBay seller and the Amazon platform.
The Amazon sellers do not know their products are being resold.
The products are available to anyone at retail prices.
When a sale is made, the eBay seller orders the product from the Amazon seller, usually saying it is a gift and giving the eBay buyer's address to complete the order.
The arbitrageur pays the Amazon seller straight away.
The Amazon seller gets the payment exactly in the same way as from any other Amazon customer who orders products with the gift option.
If one should summarize the difference in one word, it would be a risk. On one hand, the classic dropshipping model requires taking the risk of buying inventory ahead.
On the other hand, the arbitrage model requires taking the risk of working a bit off the radar which marketplaces like eBay tend not to like – unless you do it the right way (more on that later in this article).
Is Amazon to eBay arbitrage the same as using Amazon FBA?
Amazon to eBay arbitrage is not the same as Amazon FBA. Amazon FBA (Fulfillment by Amazon) is the fulfillment service provided by Amazon. Businesses that use FBA purchase products at wholesale price and ship them to one of Amazon's warehouses where they are stored until the goods are sold.
When a sale is made, the product is picked, packaged, and shipped directly from the FBA warehouse to the customer. Amazon charges fees for this service based on the product size, weight, storage time, and so on.
Sellers can use FBA to ship products that are sold through any platform – not only Amazon. Someone who sells on both Amazon and eBay platforms, for example, may choose to use FBA to fulfill eBay orders. This is known as Multichannel Fulfillment (MCF), and it is more expensive than using FBA to fulfill Amazon orders. Orders shipped through MCF arrive in an Amazon box and with their logo, which gives an impression of the reselling arbitrage. However, it isn't.
By the way, until 2016, Amazon allowed shipping the MCF orders in plain packaging.
With the Amazon to eBay arbitrage, the seller does not purchase any inventory and only buys after he gets an eBay sale. Confusingly, the order is often shipped from Amazon FBA, but that is because the Amazon seller uses the FBA services. It has nothing to do with the arbitrageur-seller on eBay.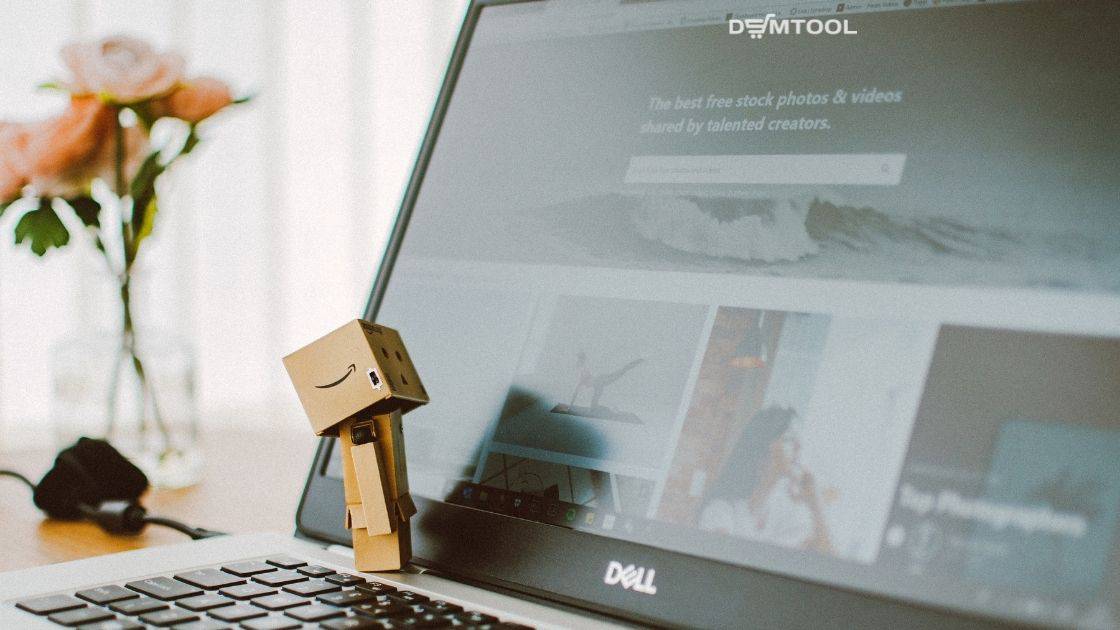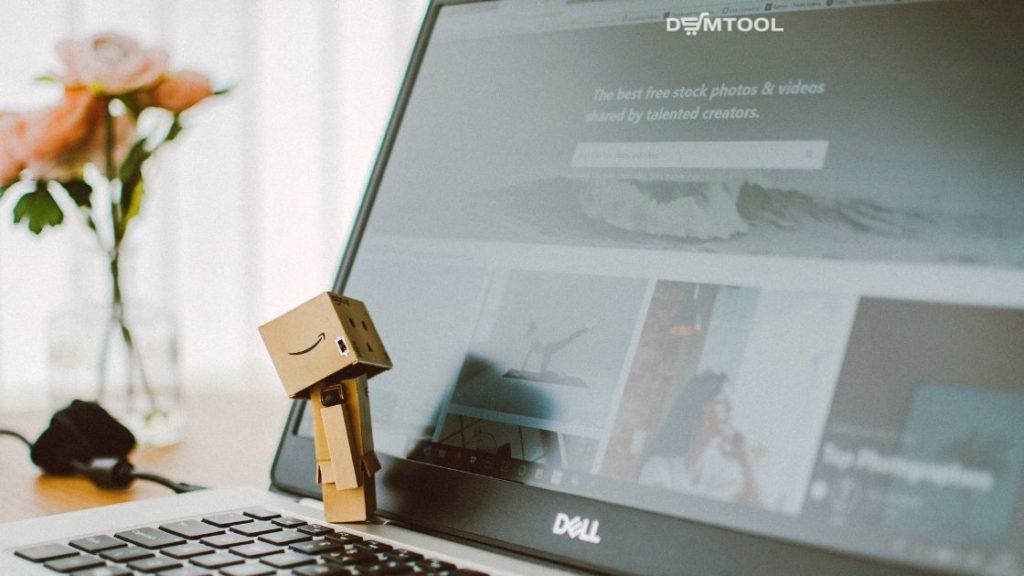 Is dropshipping from Amazon to eBay legal?
In a nutshell, the answer is YES. Selling Amazon products on eBay is legal; there are no explicit laws or policies that forbid this type of business model or strategy. However, some may state that there is an ethical issue when using Amazon to dropship on Amazon due to the next reasons:
Buyers who receive items in Amazon packaging feel fooled, especially if they purchased something on your eBay store for $60 and find it on Amazon for $10. When these consumers realize you are dropshipping from Amazon, they frequently put bad reviews and ratings on the seller's account to take revenge or just return the products.
The way arbitrage dropshippers deal with it is by marking the order "as a gift" at the checkout process on Amazon, this way the buyer doesn't get a receipt with the order.

Amazon sellers may feel manipulated when they discover that someone is dropshipping from Amazon and profiting from them. I once heard about a seller who discovered one of his exclusive products being sold at an exaggerated price on a Shopify website. He then purchased the item from the Shopify website, dramatically raising the price on the Amazon listing, prompting the Shopify seller to cancel the Shopify sale and remove the item from his website. However, I should point out that situations like these are rare; most Amazon sellers are simply glad to make a sale and don't care what you do with their products.
You have to take into account the next information.
Does eBay policy allow dropshipping from Amazon?
No, eBay policy doesn't allow reselling Amazon products or other retailers' items on eBay but many sellers still go for it and still make sales, and as long as you provide excellent customer service, you continuously introduce new products to your store and you remove under-performing products you reduce that risk.
Moreover, eBay is well-acknowledged about Amazon to eBay arbitrage, according to the discussions in eBay dropshipping forums they tend to be more gentle on dropshippers that do an excellent job. For those who don't, eBay is actively working to limit their practice on their platform by removing such items, restricting accounts of such eBay sellers who have been found guilty, decreasing their seller statuses that lead to a lower number of sales.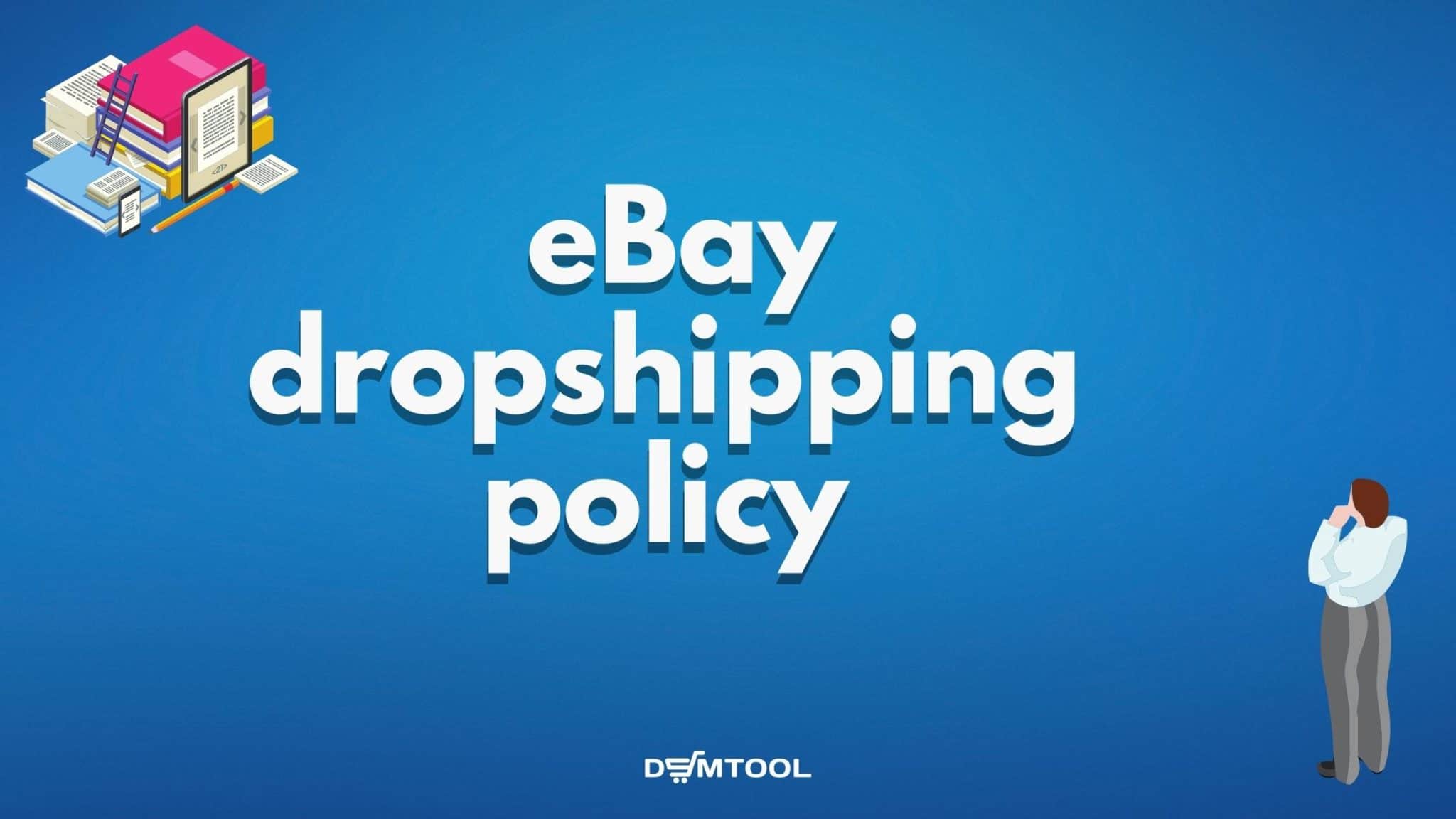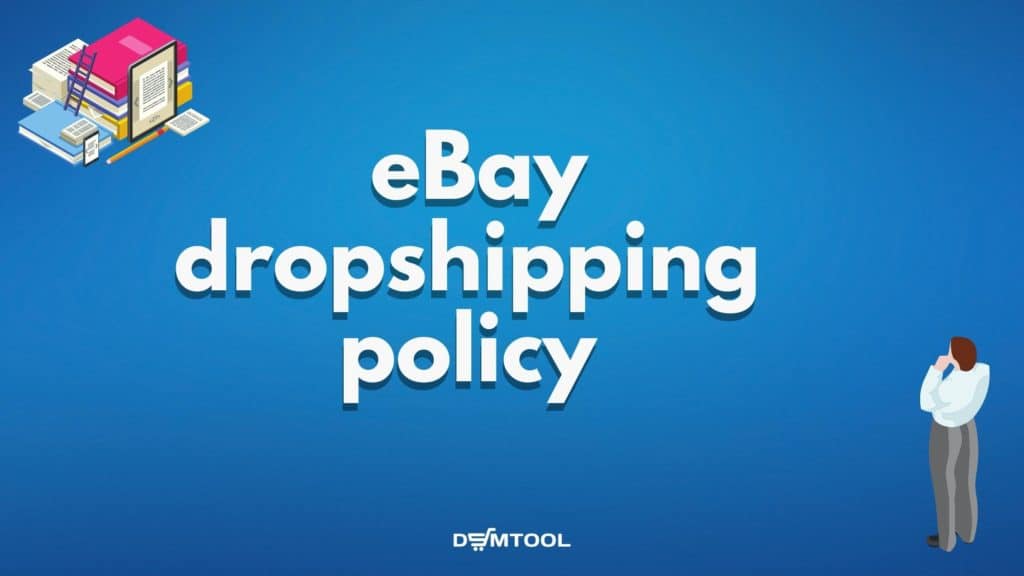 Using Amazon to dropship on eBay is a risky business model. Dropshipping from Amazon to eBay, according to eBay, jeopardizes their brand's reputation because customers buy a product on eBay and receive an Amazon package delivered to their homes. As a consequence, they feel cheated and trust less in eBay. Secondly, it essentially perceives as free promotion and advertising of Amazon, eBay's biggest competitor. You must provide a greater value than the damage you may create for eBay to let you continue doing it.
Is it better to sell on Amazon or on eBay?
If you are a complete beginner, eBay offers a lower entry barrier which makes it easier to get started with. On the other hand, Amazon is a much bigger eCommerce website and you should wish to grow from eBay to Amazon if you want to scale your sales.
If you aren't a drop shipper, then the nature of these marketplaces might also affect your decision. For example, pawn shops and second-hand products sellers might benefit from the eBay auctions format while people who manufacture a completely new kind of a product in China might prefer to use Amazon FBA for the logistics handling.
In the sight of dropshippers, dropshipping on Amazon is harder than on eBay. here is why. It takes at least 90 days of "account warm-up" to start dropshipping on Amazon, or an investment of capital in inventory that can cost hundreds or thousands of dollars if you do FBA. The FBA model also requires getting knowledge in import and export. Besides.
While eBay dropshipping is more beginner-friendly and requires almost zero initial budget since eBay drop shippers don't hold the inventory and can start a dropshipping business on eBay without specific knowledge and get them in the course of time.
That's why while Amazon provides a higher possibility of dropshipping profits than eBay, many beginners say that it's better to sell on eBay than on Amazon at the start of their path in e-Commerce. And then go for Amazon, Shopify dropshipping, etc.
Here you can learn more about the Differences Between Dropshipping Arbitrage on Amazon vs eBay.
Does Amazon to eBay dropshipping work?
Simply put, dropshipping from Amazon to eBay works if you know how to do it correctly. You can't just go around posting every Amazon product you find in your eBay store. Otherwise, your e-business will not last long, you will quickly get an eBay ban or numerous negative reviews from the buyers.
That's why if you really want it to work out in your favor, you need to be careful. You must conduct thorough dropshipping product research to identify the most popular products. Then ensure that these products are available on Amazon at a reasonable price (to compete with other eBay sellers), and only then you can start selling Amazon products on eBay at a reasonable price and with well-performed listing optimization.
Amazon to eBay dropshippers typically set their eBay listing prices 20-30% higher than the original Amazon price in order to cover the eBay selling fee and keep 5%-15% profit margin. It includes eBay fees and PayPal fees along with any other costs such as return shipping fees.
The eBay sellers who appear to achieve the best results have made Amazon to eBay dropshipping their full-time work, and they still achieve the wished top-rated eBay seller status. They tend to list many items, sometimes thousands at a time if their eBay selling limits allow it.
Additionally, they pay attention to Amazon tracking conversions and proper listing optimization, including title, item description, product specifics, eBay template, listing photos, etc. They also optimize their store on a daily basis by removing old products that underperform and don't make any sales and most importantly they strive to provide excellent customer service at all times.
By the way, doing so they not only clean the Amazon traces from their eBay listings but also improve these listings for eBay search engine optimization, increasing by this way the chances to get sales. Many of them use the dropshipping automation tool to cope with all these tasks.
Those dropshippers who follow such a strategy get sales already in the first month or even week. Overall, it's tedious work. And they get sales, even while profit margins stay low.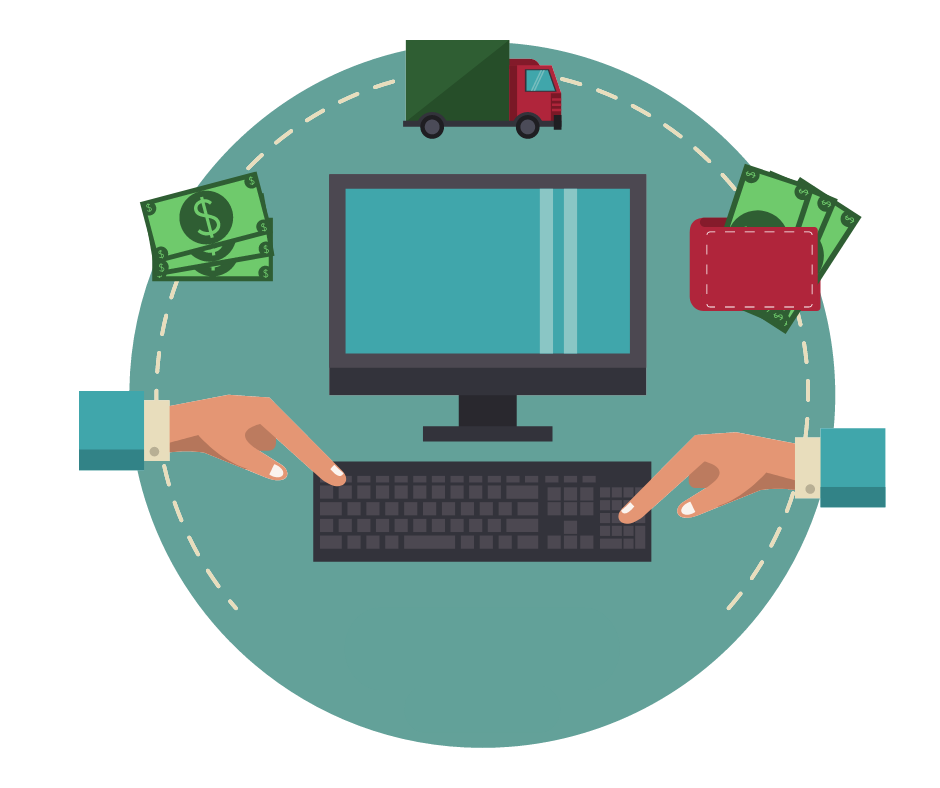 Not yet making money online?
Start your own dropshipping business. Sign up for a free trial of DSM Tool and we'll help you get started. Today is the day.
How to avoid getting suspended on eBay when dropshipping from Amazon?
You have to make sure that your account is managed excellent, nothing less than that would work. You must make sure that you regularly take care of the following aspects:
Avoid selling eBay prohibited items or eBay VeRO items
Setup your account settings correctly
Deliver all of the products within the time you set in your shipping policy
Update tracking numbers in time
Constantly add new trending products to your store
Constantly remove products that under perform from your store
Answer every single case in the eBay resolution center in time
Avoid cancelling orders buyer have made even if you sold and the price changed on Amazon or the product went out of stock and you might sell in loss.
Avoid misleading customers in order to make them cancel the order on their side
The one thing you should try to avoid at all costs is getting what is known as an MC011 restriction. Sellers that don't keep their account in good standing and don't take good care of it get it. This restriction, in general, is not definite, eBay doesn't restrict you permanently with the MC011 but they do request you to provide them with proof of stock ownership and a dropshipping agreement.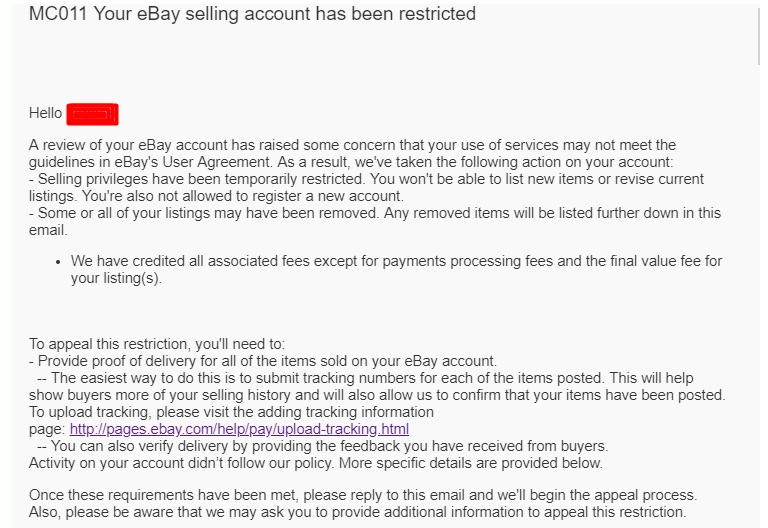 Since you don't own any inventory, getting MC011 practically means you can't use this account anymore. You probably ask yourself – why do people still choose to take the risk and dropship from Amazon? Well, there are two reasons why:
It is really simple, quick to get started with and makes fast profits. It's so beginners-friendly that people choose like to try the dropshipping model for the first time using a convenient model.
People that get suspended with MC011 open something called "stealth accounts" and rebuild their business. Some people own dozens of such stealth accounts and while the legality of this practice is questionable de facto it's quite a popular practice and you see people sell these accounts in forums like BlackHatWorld and in Facebook communities all the time.
Next, I am going to show you step by step how to dropship from Amazon, but I want to mention that since the eBay dropshipping policy in 2019, it is recommended for complete beginners to start dropshipping from AliExpress to eBay and then to progress to adding Amazon as a supplier when they gain some more experience.
Amazon, as a supplier, tends to have more volatility with its prices in comparison to AliExpress which makes it a bit less beginner-friendly. It's super friendly to use but it's a bit harder to dropship from it.
So here below, I will explain to complete beginners as well how to start dropshipping from Amazon, but you should know that if you choose it as your first-ever dropshipping supplier instead of starting from AliExpress and only then expanding to Amazon, you do it at your own risk.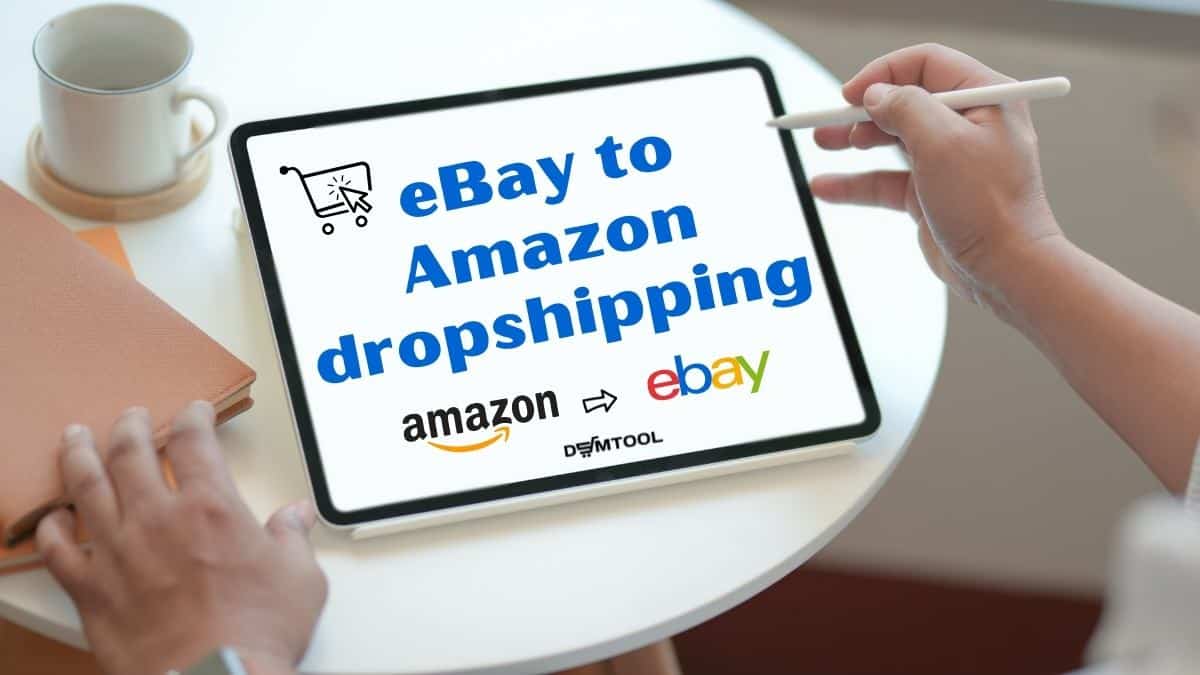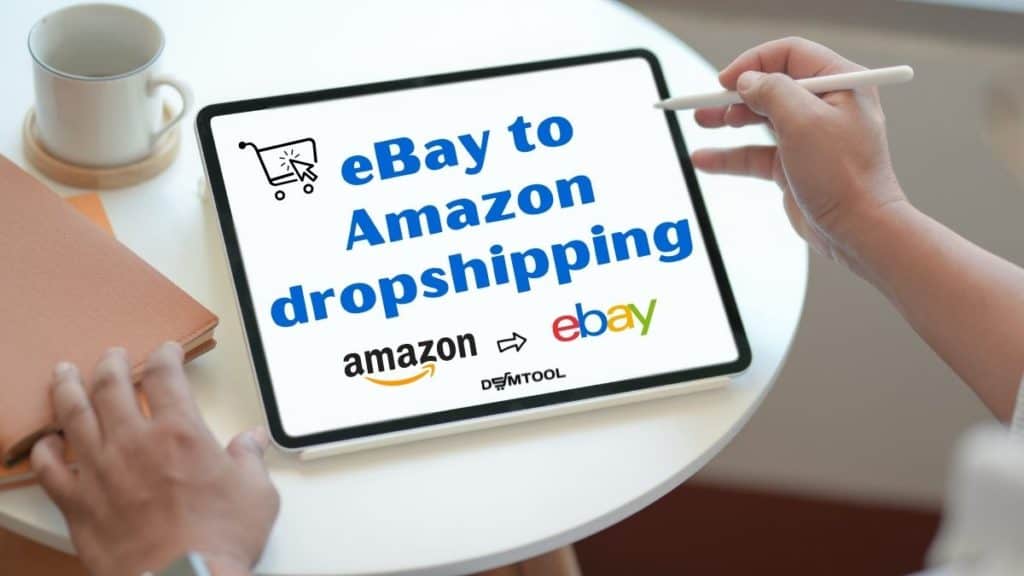 How to Dropship from Amazon to eBay?
Dropshipping from Amazon to eBay is simple and straightforward. It differs from other suppliers just with the site name and its peculiarities. Otherwise, the steps are almost the same as for other dropship sources. Here's how you can easily sell products from Amazon on eBay in a few steps.
1. Create your own account on Amazon, set accounts on eBay and PayPal and get a dropshipping software.
The process of creating an Amazon account is pretty simple. You just go to the Amazon website and sign up, you use a regular buyer account for this dropshipping model. Many dropshippers also join the Amazon Prime program before they get started.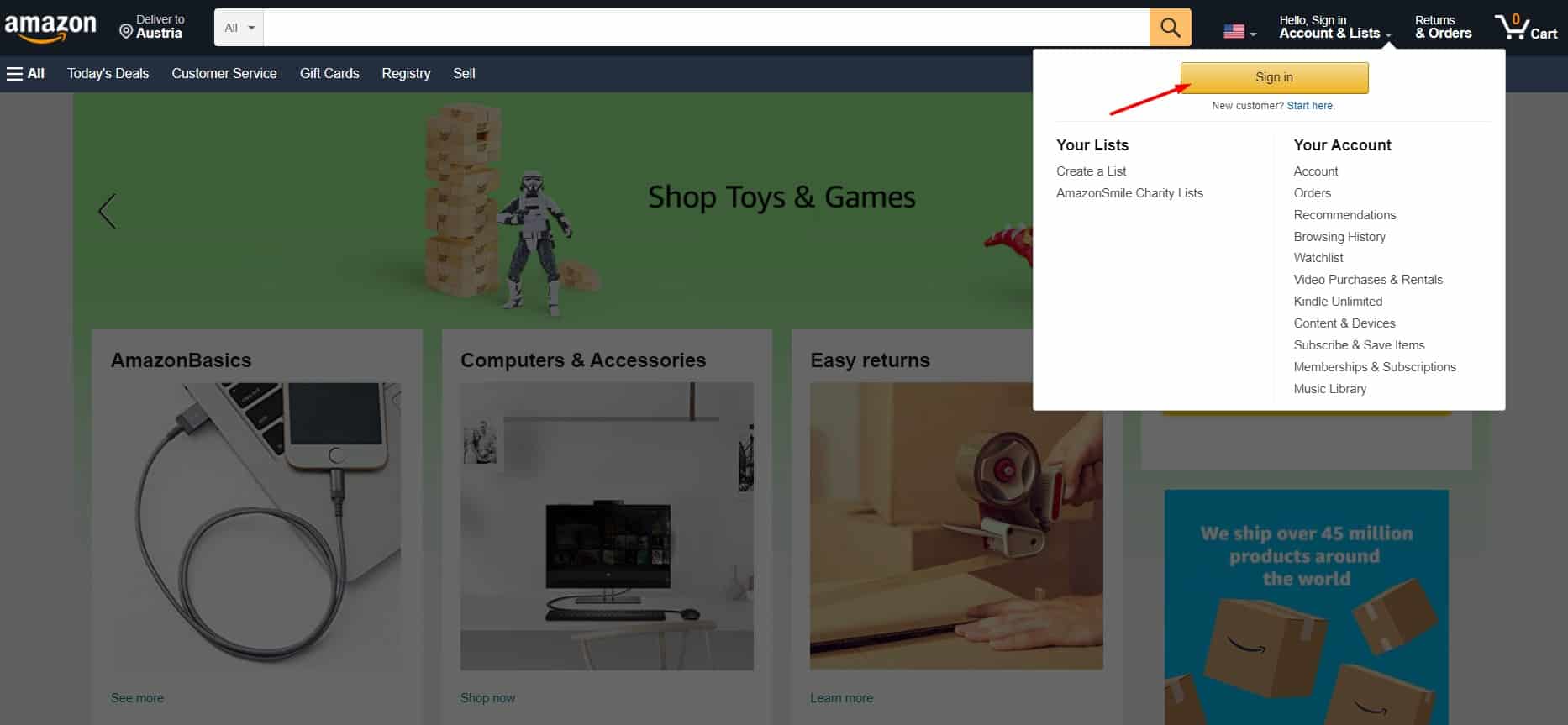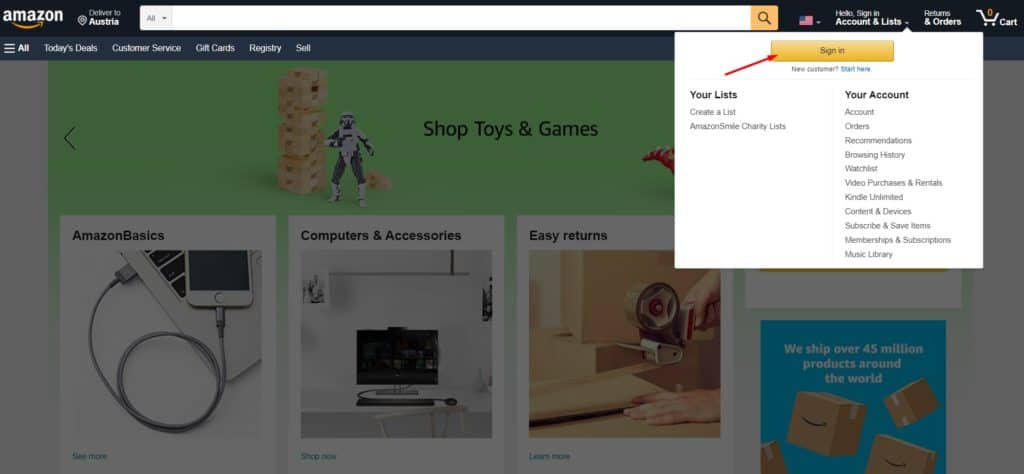 It's a matter of minutes to create a seller account on eBay. All the steps in detail are described in the How to start a dropshipping business on eBay guide. Follow its steps to set up your selling account and complete this first step of how to dropship from Amazon to eBay.
When you set up your eBay account, follow the recommended settings that appear further below in this article.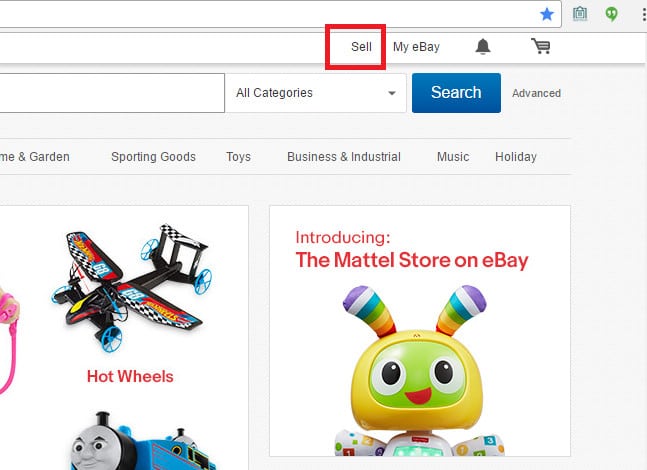 Besides, you will need to open an account on the Amazon to eBay dropshipping software, DSM Tool. Without it, you will have to copy and paste tons of information from Amazon and manually sync every price or stock change that happens on Amazon to your eBay store, it's literally impossible.
This dropshipping software helps to automate all the processes from listing products, optimizing them, monitoring their prices and inventory, and more. When you signup, for free, you also get a video training program to help you get started.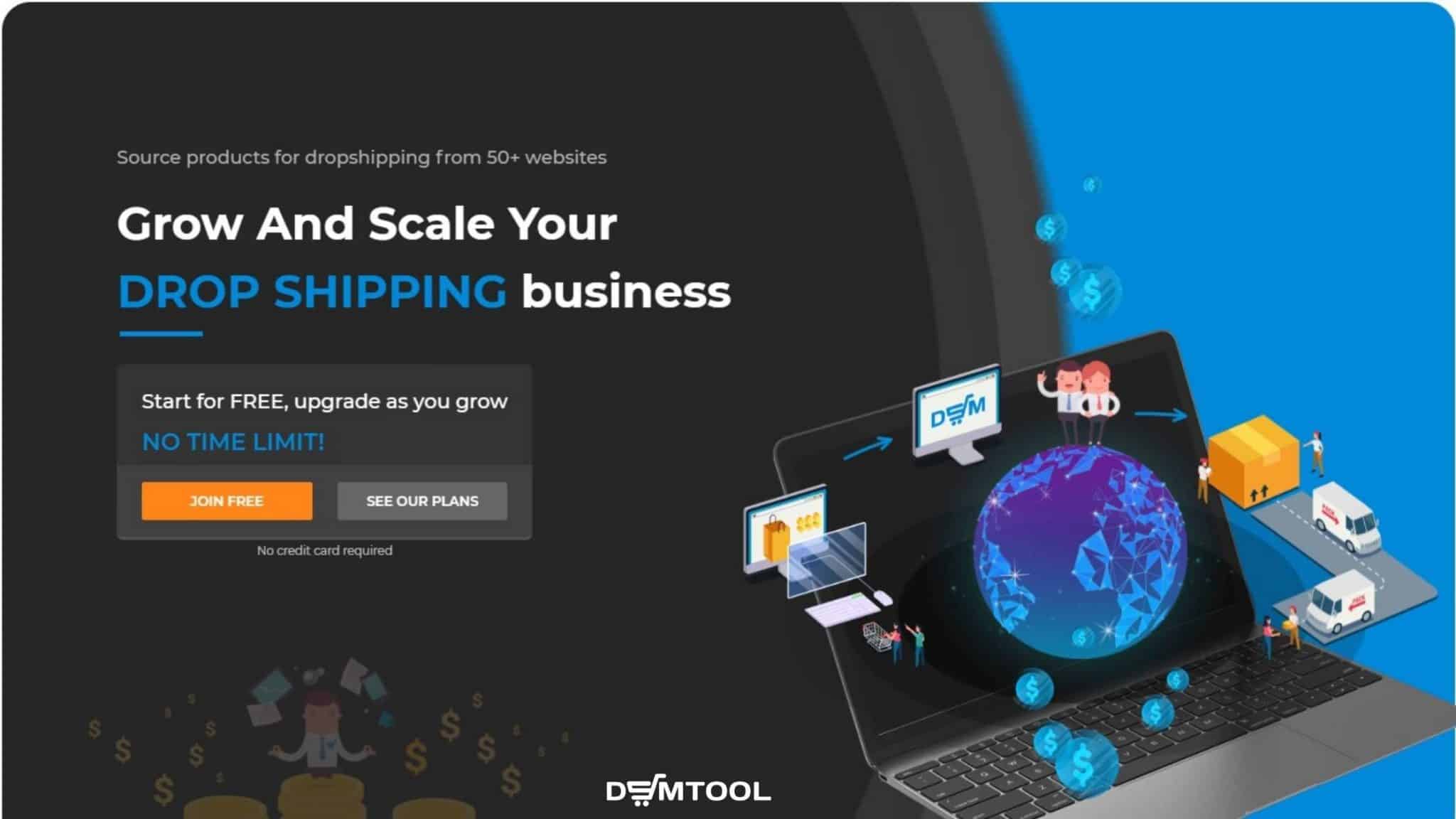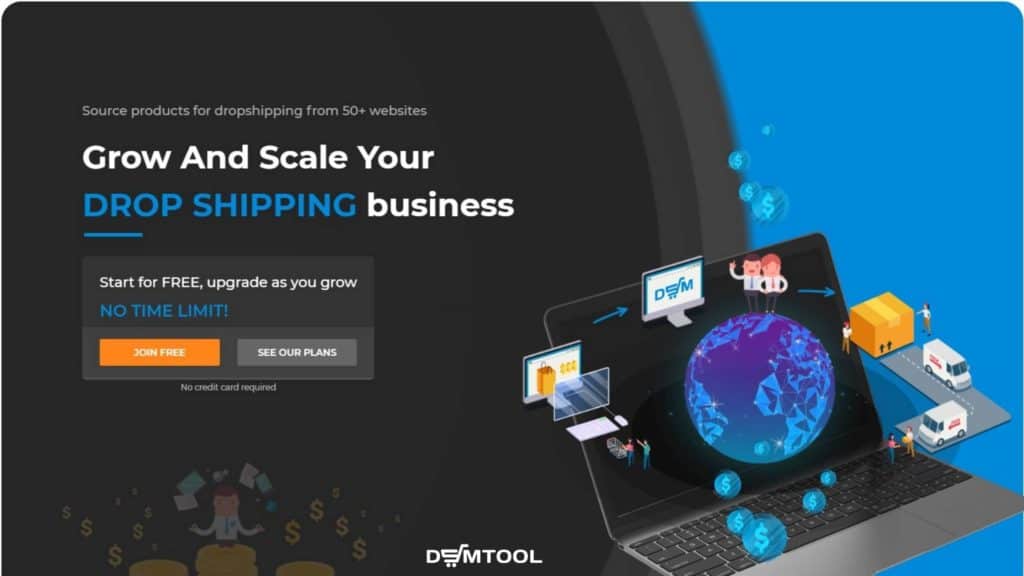 2. Find listings to sell
There are several ways to do product research. There are several tools that will do it for you, or you can take a couple of hours and learn it by yourself. You can begin your search on eBay. Look for items on the trending page for a quick overview of potential ideas, or go deeper by searching through categories for products with a high number of active bids.
Create a spreadsheet with the product's price on it, or use a free eBay dropshipping calculator that includes set profit margins, which will cover the expenses you'll incur in eBay dropshipping. This will be your long list.
Then, go to Amazon and search for those products, using different spellings and misspellings, keywords, paying attention to the seller's reviews. Here are 16 Amazon Sections To Find Great Products. The products that qualify now make up your shortlist.
Compare the eBay prices to the Amazon prices from your shortlist and calculate how it fits in with your required profit margins. If your shortlist includes low-cost items (under $15), it may be difficult to turn a consistent profit, so stick to the $15-$50 price range. Amazon 10$ & Under Categories might be a good place to look for cheap products with free shipping.
You can learn better how to do the product research for eBay dropshipping without any paid tools on this video:
3. Create New Listings and Optimize Them
I can't emphasize this enough: don't just copy and paste the Amazon listings; instead, create your own new ones when selling Amazon products on eBay.
You'll also probably want to improve the images, either by finding copyright-free ones on Google, using the photos from the product reviews, creating a high-quality collage of different available images, or by taking your own photos.
Use DSM Tool to optimize your listing title, the price, the item specifications (the more the better), the item description, apply an eye-catching eBay template and do everything that can promote your product for SEO. In addition, in the DSM Tool settings use the "bad words filter" and enter there the word "Amazon", this way if it appears in the product description it will be removed automatically from your listing.
It will not just help your potential buyer better understand the product you sell, but also it influences the eBay algorithms. The well-done optimization will make eBay send more traffic to your listings. As a result, you can get more sales. You can learn the process of listing optimization better here:
The strategy of making all of these optimizations to your listings is what I'd recommend beginners, but you should know about the tactic of bulk listing as well. Some sellers choose not to invest time in listing optimization and focus only on account-level optimization.
In this method, they find as many products as possible on a daily basis, sometimes even hundreds or thousands. Then, they publish these products to their stores in bulks and monitor the product performance. Products that under-perform and don't generate sales within 14-28 days are being removed and only high-performance products are kept.
This method might sound more scalable because you have better chances to hit a best-seller, but it is just as well riskier because you have a higher chance to mistakenly list a prohibited item or a VeRO item.
4. Process the order in time
When you receive an order on eBay, you should go to Amazon and purchase the item. Add the customer's information that you received from eBay so that the item can be shipped directly to them. When buying the item on Amazon, request that it be marked as a gift so the eBay buyer does not see the price.
Remember! You need to do it as soon as you get an order for the purpose to reduce the time your buyer is waiting for his item. Though, you can also use automated orders which will process your orders automatically and without you.
Recommended settings for eBay when dropshipping from Amazon
There are a few settings you need to setup in order to dropship safely from Amazon to eBay. These settings will make sure you don't sell at loss and that the service level you commit to providing to your buyers is in accordance with the service level that you will get from Amazon.
Break-even settings
When you are selling Amazon products on eBay (any products in general), you need to pay selling fees to eBay and processing fees to PayPal (unless you use the eBay managed payments). Plus, unless you are tax exempt you might have to also pay a tax for the purchase. A typical break-even percentage for Amazon dropshipping is 19%-21%
For example, if you got paid $10 and the product costs $5 you will have to pay $1.9 fees which will leave you with a $3.1 profit.
The break-even settings can be set up in the dropshipping software settings, it will then use it to automatically calculate the price of the products when you list them and during the repricing process when prices change on Amazon and get synced to your eBay store.
Business Policies
The business policies are your commitment to the buyers in terms of shipping, returns and payment options.
The recommended shipping policy for Amazon is either expedited shipping in case you are using an Amazon Prime account for order processing or 3-7 days if you are not using a Prime account, both with handling time of 3 days.
The recommended return policy for Amazon products is 30 days paid by seller policy. When you process a return through Amazon you get a printable return label that you can then send to your customer on eBay, once you get refunded you can then refund the buyer on eBay in accordance.
The recommended payment policy is either using eBay managed payments or using PayPal while enabling the immediate payment only.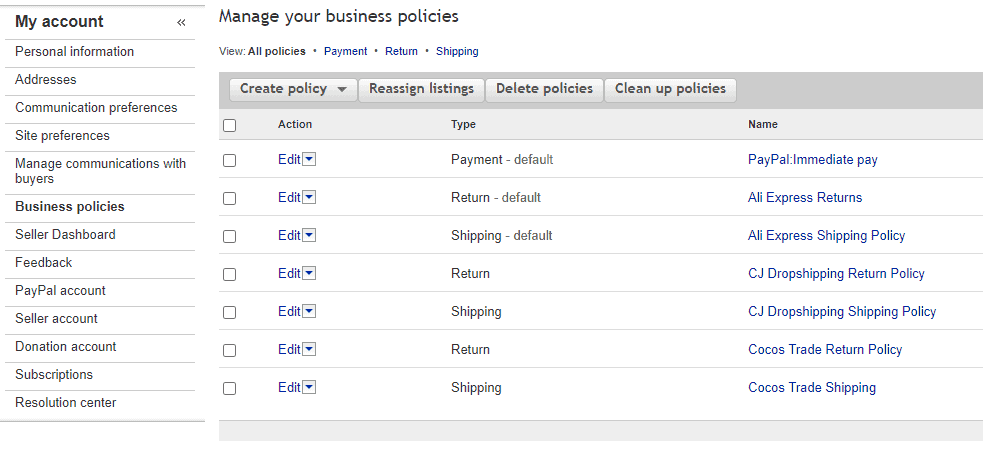 When you finish setting up your eBay business policies, make sure to sync them with DSM Tool. Then, set up the templates settings of the dropshipping software according to the business policies in your store.
Pricing settings and stock sync
In order to work with Amazon as a supplier, you need to understand how the price and stock sync works.
The dropshipping software sample Amazon time after time in order to recognize changes in the price and stock, when a change occurs it recalculates the price of your product on eBay or sets it out of stock.
Amazon has the most complicated price syncing process because of the Amazon user experience. On Amazon, every product has multiple suppliers. All of the suppliers appear under the same product page and they all compete and try to win the Buy Box.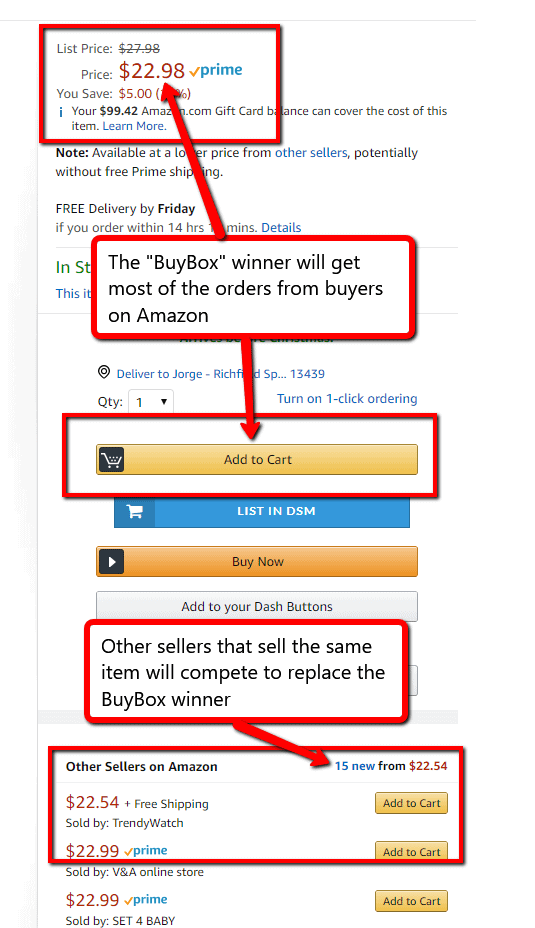 On other websites, like eBay, the search results show a list of sellers that might offer the exact same products. You will never encounter on Amazon the same product twice in the search results.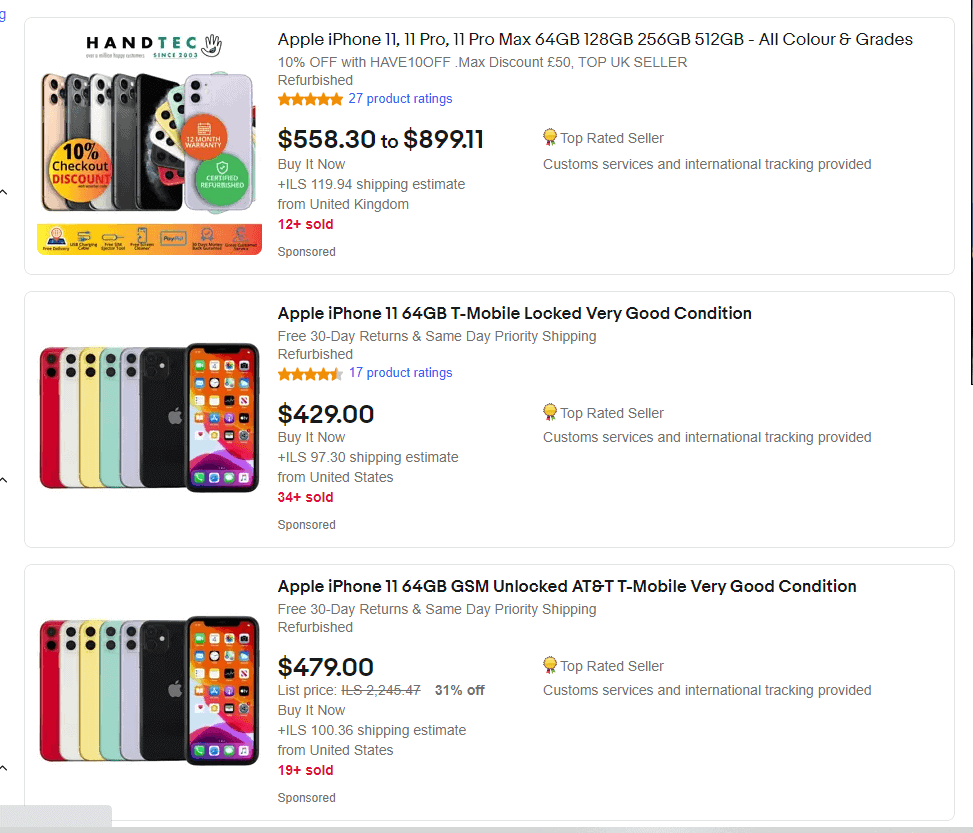 When a dropshipping software syncs the price and stock from Amazon it needs to decide from which of the suppliers to read the stock and price. As a buyer, you might not care about which Amazon supplier wins the buybox, but as a dropshipper it can cause you trouble if you don't set your software settings correctly.
For example, if you dropship from Amazon using a 2-days shipping Prime membership you want to only sync the price of suppliers that provide 2-days prime shipping. If an Amazon seller lowers the price to win the Buy Box but provides 5 days shipping time and your dropshipping software sync that new price and set the product in stock – you might end up selling a product you can't ship fast enough.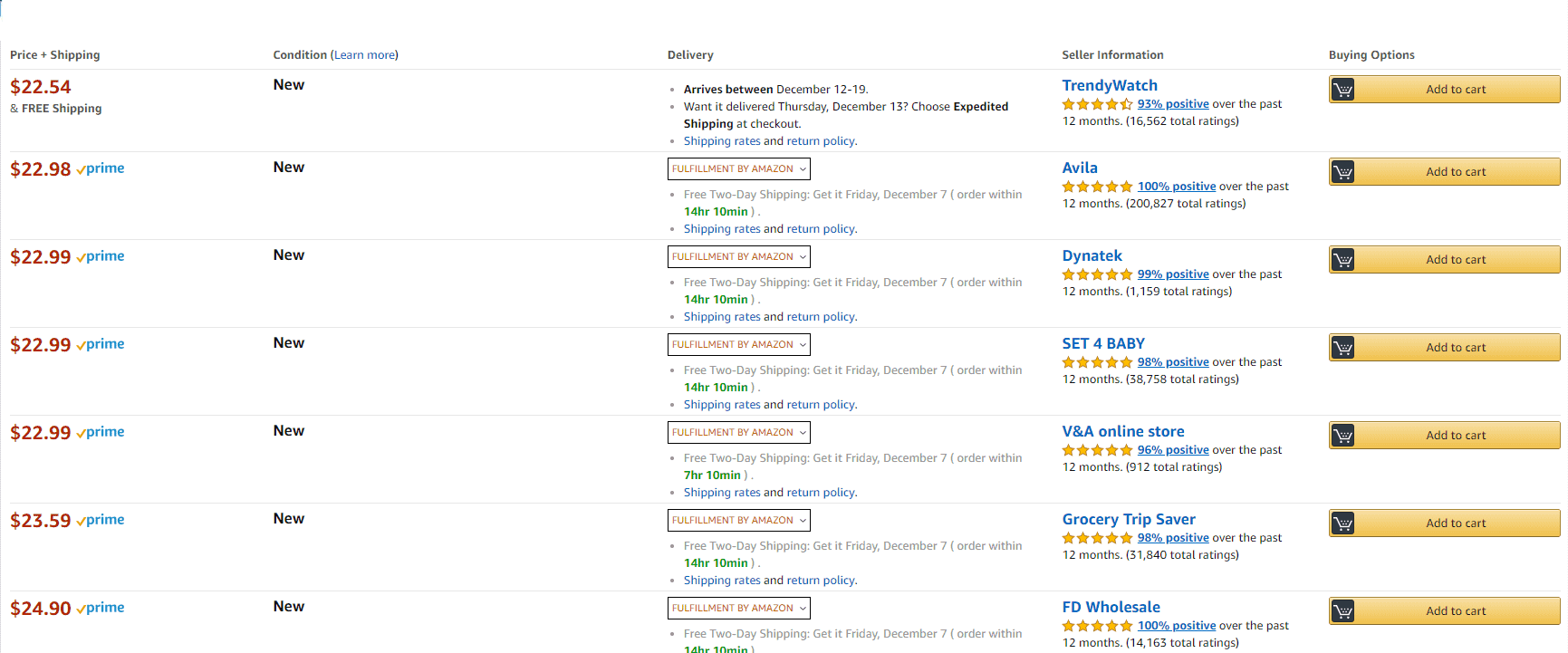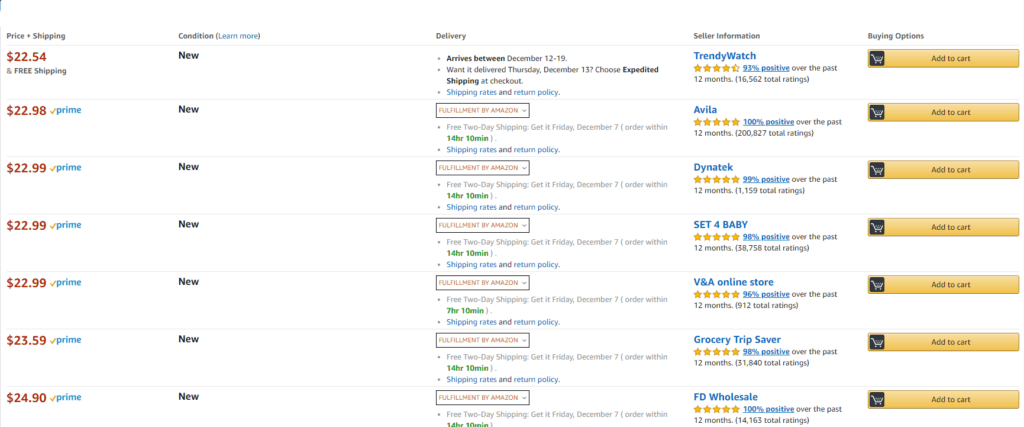 DSM Tool is equipped to deal with such situations, you can set a Prime protection mechanism that will ignore products that don't offer Prime shipping in the price and stock synching process.

In the example above, what would have happened if Prime Protection was enabled is that the price that would be monitored and synced would be of the second Amazon seller in the table with $22.98 cost and Prime shipping.
Other protections offered by DSM Tool are minimum seller feedback (to avoid risky Amazon sellers), minimum product quantity, add-on products protection and maximum shipping days.
Tip
You should always check the supplier's table before purchasing items. Here is why.
Why to use Amazon to eBay lister?
Using an Amazon to eBay dropshipping software can make all the difference to the success of an arbitrage seller or a drop shipper. Prices on Amazon change constantly, and if an eBay seller does not keep track of them, they may sell products at loss on eBay. When this occurs, the eBay drop shipper has two options: face it and place the order on Amazon anyway, or cancel the order and harm his eBay performance metrics. Not a great choice to make.
Profit margins for Amazon to eBay arbitrage can be razor-thin,. That's why investing the time in product sourcing and optimization or in bulk listing is frequently where the real money is made. Manually checking prices and adjusting listings for multiple products is impractical, let the dropshipping monitor do it for you for the hundreds or thousands of listings.
Additionally, the Automation software that works for Amazon to eBay dropshipping can:
include Amazon to eBay lister – it will copy Amazon listings to create eBay listings in bulk or a single listing, moving all photos and product description in a matter of 1 click.
Optimize eBay listings for better results in the eBay serach results.
Automatically reprice eBay listings when Amazon prices change.
Take down eBay listings when stock runs out on Amazon.
Automatically order sold items from Amazon.
Post tracking information back to eBay when the order is dispatched by Amazon.
Automatically send post-sale messages to eBay buyers, including the "thank you" messages and the tracking information.
Allow to track and access all your listings on eBay store and on their source from the user-friendly dashboard.
Allow to track your store success.
Those handful tools in building a successful dropshipping business on eBay.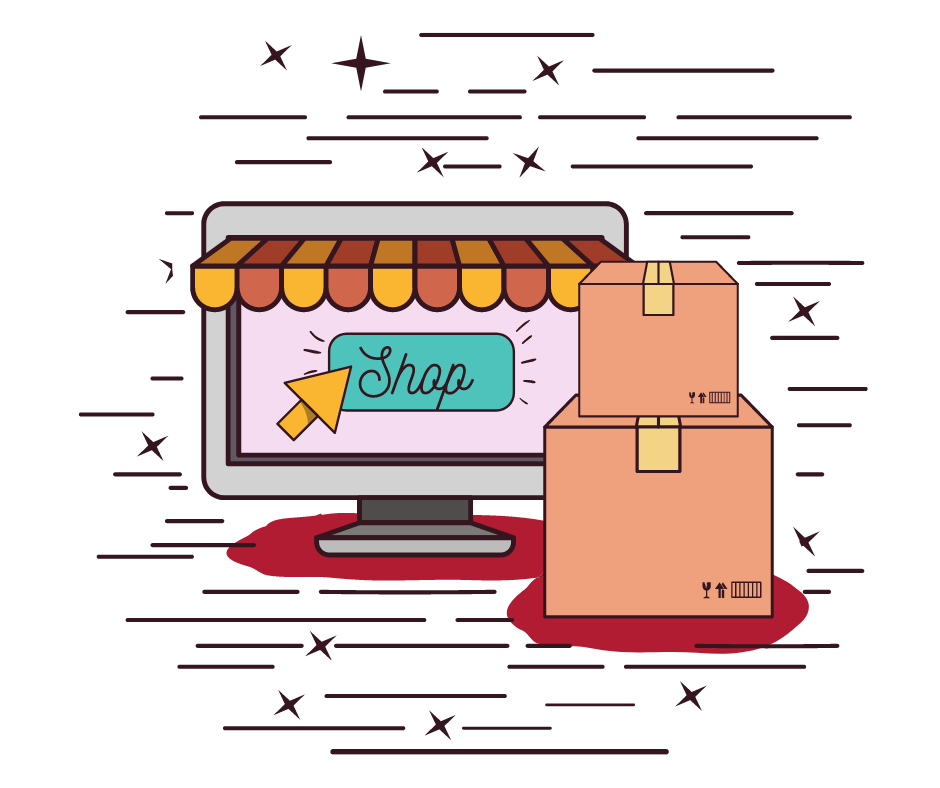 It's time…
Don't wait for success to come. Hire yourself and start your own dropshipping business
The formula for dropshipping from Amazon successfully
Dropshipping from Amazon to eBay generally follows the same formula you'd follow for sourcing products in general.
Find a low-competition, high-demand products on eBay. You can use the sniping technique to find other dropshippers and analyze their stores to locate their best-sellers, a high sales rank, and a moderate number of reviews.
Source the same or similar products from Amazon for a lower price. You should use the local Amazon website according to your eBay marketplace, for example Amazon.de for eBay.de.
Optimize the product details and monitor its performance. Optimize the product for eBay SEO before you publish it and monitor its performance, remove it from your store if it is not performing as expected in order to keep your store relevant and attractive in the eyes of the eBay search engine.
Conclusion
Amazon is literally overflowing with arbitrage opportunities. Nevertheless, sellers make a few common mistakes when getting started with this business model, especially if they try to follow courses or videos that were made before the 2019 eBay dropshipping policy.
By doing it the right way, you can take advantage of the fact that these days fewer dropshippers dare to use Amazon to dropship on eBay and there is less competition on the arbitrage opportunities.
Dropshipping from Amazon to eBay appears alluring because it appears to be risk-free. You don't need to invest money upfront because you don't need to have the inventory you are going to sell. However, it is not really without risks. The risk of Amazon to eBay drop shipping are ranging from account suspension risks, sales in loss due to the changes in Amazon prices to negative reviews and frustrated customers. Still, this can be a profitable business model to start with – if you understand how to do it right, it can play to your advantage.