25

min read
To start with, the correct dropshipping Black Friday preparations are able to double or triple your monthly eCommerce incomes just within one day! Just hear that: 108 million people just in the USA plan to do shopping online during the BFCM 2021!
Black Friday, Cyber Monday, and Single Day Sale are the main events of the best-selling season of the year, also known as the sales season, the holiday season, or simply Q4.
It holds massive opportunities for dropshipping and eCommerce. No matter if you dropship on eBay and source from other websites, dropship on Shopify products you source from private suppliers, or sell on Amazon your own private label.
So what should you sell on Black Friday? Actually, it depends on what your business model is. Below you will find a full list of brands and product ideas for Black Friday top-selling items to dropship and sell online this year. Naturally, you can use them as an inspiration to look for related products if you dropship and can't sell those brands, or ideas for the best-selling Black Friday items to source for wholesale.
By adjusting your store to the latest trends you are more likely to generate organic traffic. It's the relevancy of your products that will bring growth, similar to how using a content calendar can help you generate organic growth on social media.
Moreover, in this article we will first go over what is this holiday, some common questions and facts about it to better understand the phenomena, then we will dive deeper into ideas about what to sell on Black Friday.
Let's start with this awesome informative infographic about Black Friday which will immediately submerge you in this topic:

Common Questions About Black Friday Shopping Day
Why do they call it Black Friday?
Once originated in Philadelphia and spread worldwide, Black Friday is an informal name for the day after Thanksgiving in the USA. First of all, there is a popular explanation about Black Friday's origins. It says that the term was used to describe the chaotic pedestrian and vehicle traffic that created traffic accidents and in some cases even violence. To clarify, it was so heavy and disruptive that the policemen dubbed the day "Black Friday."
Furthermore, according to another widely believed theory, the retail stores were lucky to hold major sales taking advantage of the massive shopping. Most importantly, this day represented the point in the year when retailers often tip their annual store profits into "the black," thus meaning out of "the red."
For eCommerce and dropshipping sellers, Black Friday is an opportunity to take part in this shopping celebration as the conversion rate is higher on that day. Simply because people are shopping more. It takes preparation, of course, but you're not alone. From small dropshippers to huge retailers, everyone is learning more about this great event and preparing a plan for it exactly these days to optimize the number of sales they generate on the holiday itself.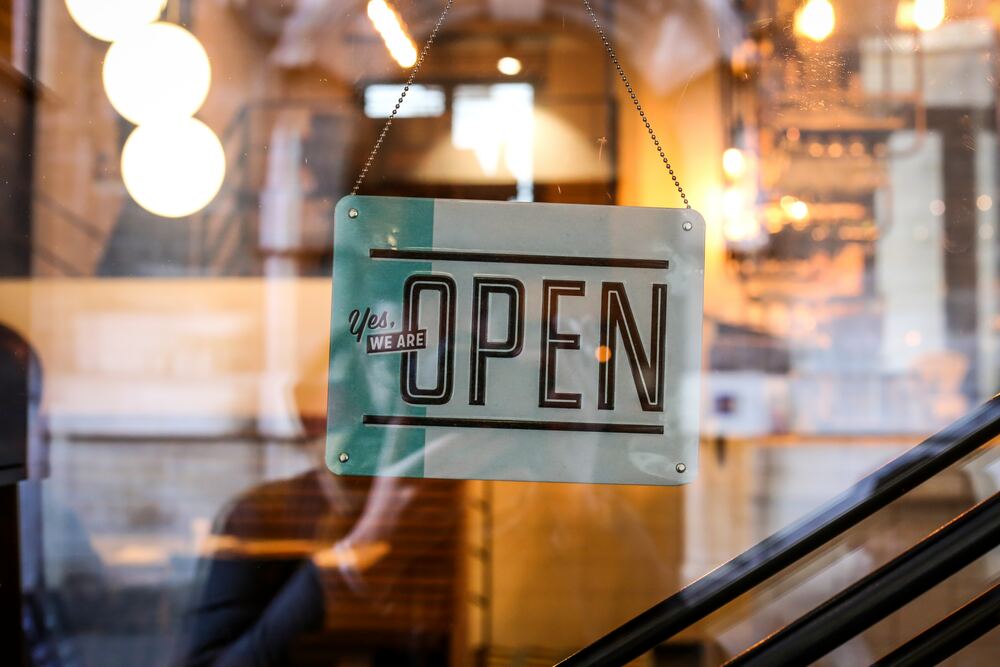 What are Black Friday sales?
So in a shopping context, the term suggests that this day used to be an unofficial beginning of the holiday shopping season. However, now, the biggest sales days also include Thanksgiving day, Green Monday and Cyber Monday.
In the dropshipping context, these are pure opportunities for discounted product sourcing and selling those products for a higher price either on eBay, Shopify or Amazon.
Thus, what's the busiest shopping day of the year?
Black Friday 2021 is expected to be the busiest shopping day of the year. However, Forbes assures that it won't be as busy as in the past, even though the shopping days are still important. Seems like the days when the malls will be the most crowded now matter more to stores than shoppers. In this regard, even more, than ever, it is extremely important for the dropshippers to know about the Black Friday top selling items for dropship!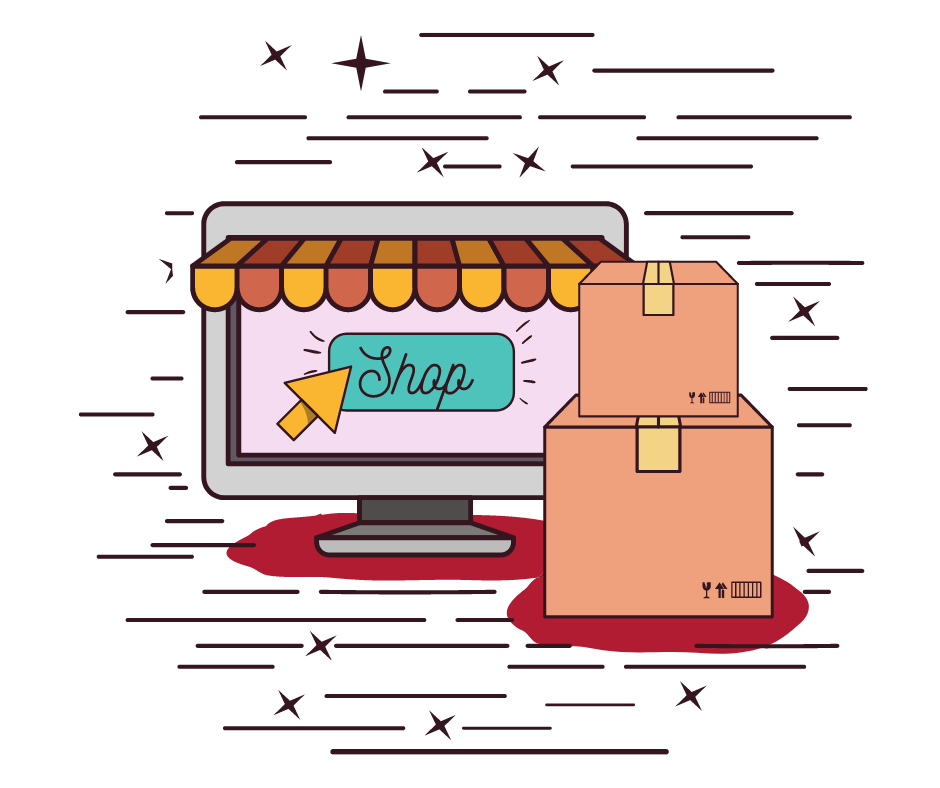 It's time…
Don't wait for success to come. Hire yourself and start your own dropshipping business
When does Black Friday Start?
Black Friday officially falls on November 26th. But, at some stores and marketplaces, this big shopping event really starts a couple of days or weeks earlier. In short, great anticipation for deals makes retailers launch their sales before the real event. As result, you can check early Black Friday deals to find the best offers and better prepare your dropshipping store or update the shopping list.
For instance, here are a couple of examples with early deals: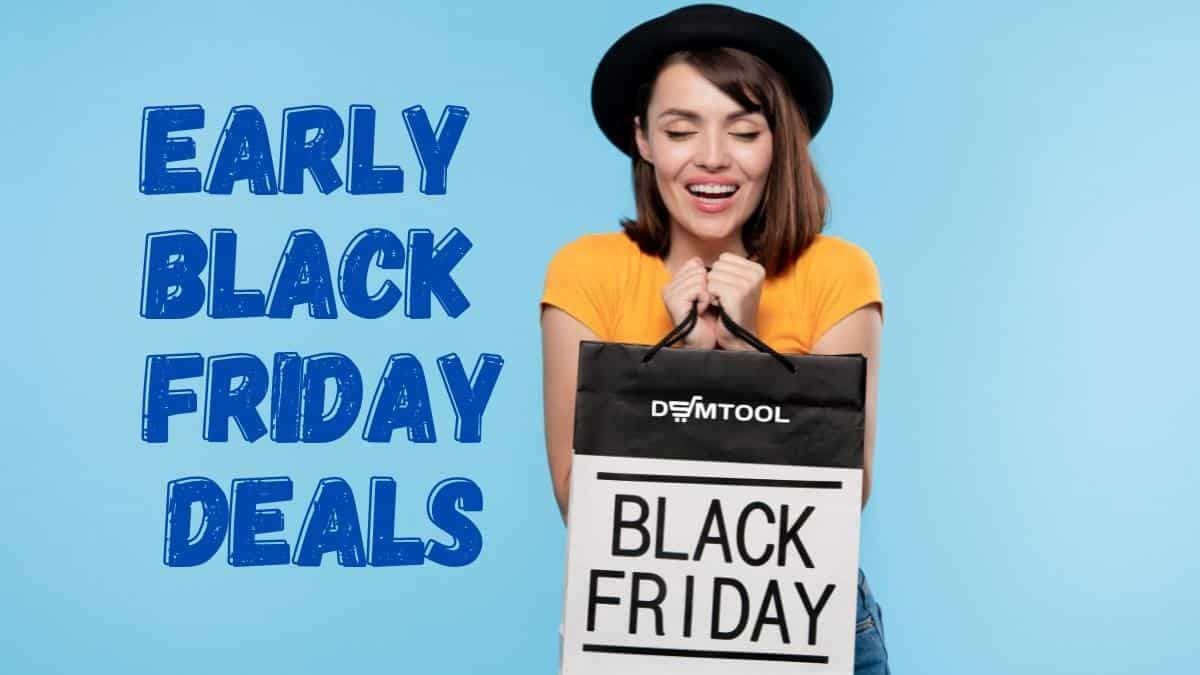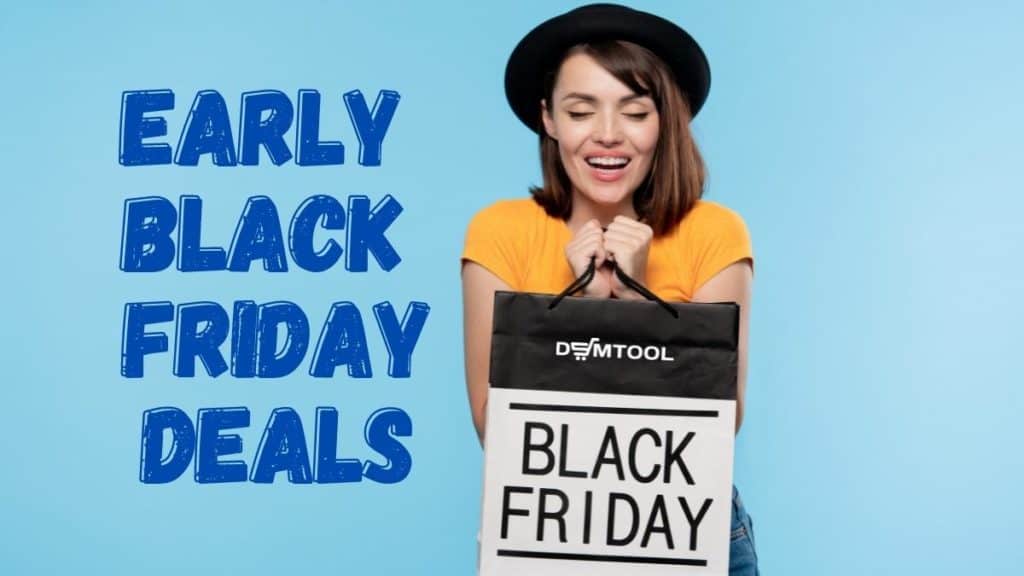 Tip
Find out about other big sales events and eCommerce holidays that you can use to increase your conversion rate in the eCommerce holiday checklist.
Where To Look For Early Black Friday Deals On 2021?
Now that Halloween is over, Thanksgiving is almost here, and with it, Black Friday and Cyber Monday, big sale days. Big-box retailers like Amazon, Best Buy, Walmart, Target, Aliexpress, Lululemoon, HomeDepot, and many other big retailers, wholesalers, and dropshippers participate in this busy shopping event.
The biggest retailers usually update their sites for Black Friday shopping hours beforehand. They launch special sections with discounts for the hot products. That's why you can check their special deals in advance to prepare your dropshipping store or update your shopping list 😉
Let's check where you can find early Black Friday deals :
Amazon Black Friday Deals
Amazon Black Friday: you can check Early Amazon Black Friday Deals here. There are a lot of deals on big-ticket electronics like TVs, headphones, and storage drives. Besides, you can already buy or resell discounted products from other categories. Isn´t it awesome? Browse discounted products to prepare for the Black Friday shopping hours beforehand.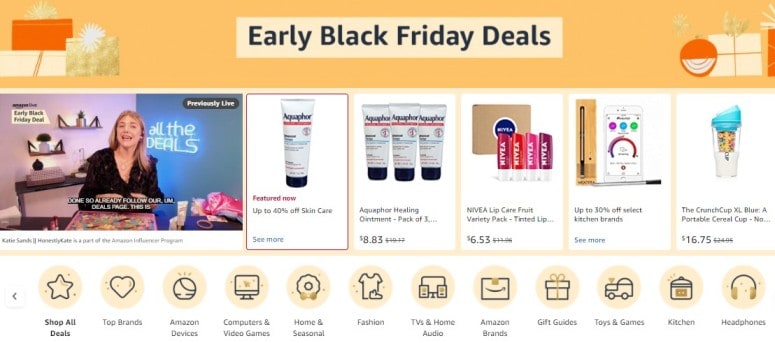 BestBuy Black Friday deals
BestBuy Black Friday: it also prepared a special section with discounted products in advance. Best Buy started its G4 holiday deals event early, with Black Friday prices guaranteed You can check the Best Buy Early Black Friday Deals here. Besides, BestBuy can add even more discounted best selling products there. Check regularly!

You can start shopping on November 19.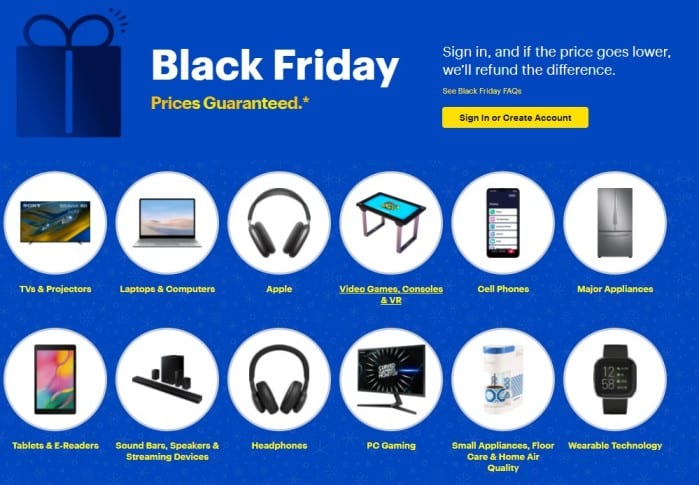 Walmart com Black Friday Deals
Walmart com Black Friday starts at the beginning of November. Like last year Walmart announced a couple of waves of sales online and in-store that happen every week during November (November 3, November 10). However, the biggest discounts will happen during Black Friday proper. Explore Walmart Early Black Friday deals for 2021 here to prepare your eCommerce store for the biggest shopping hours.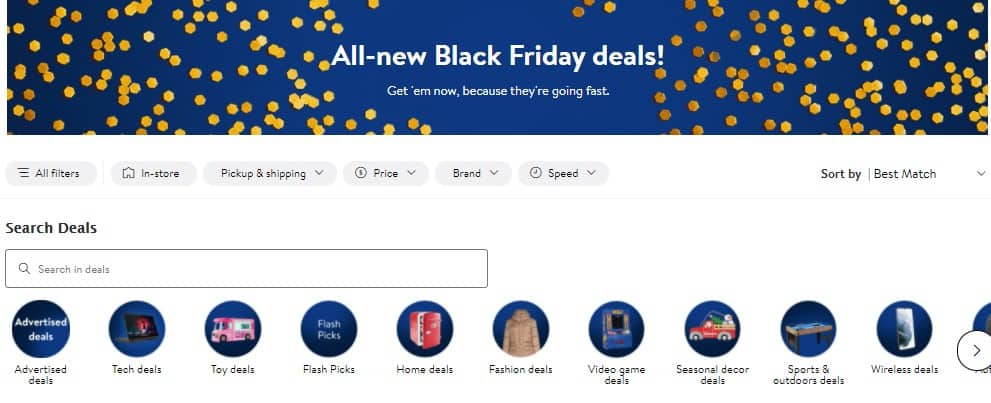 Costco Black Friday Deals
Costco Black Friday Deals start on November 25 online only and continue through November 26-29 online and in-store. Find Early Costco Black Friday deals here together with information about additional Costco saving days that starts on November 1.
Use this opportunity to look through them to get to know the best-selling items for 2021. There you can get hints on what to sell during the Christmas holidays and big sales season.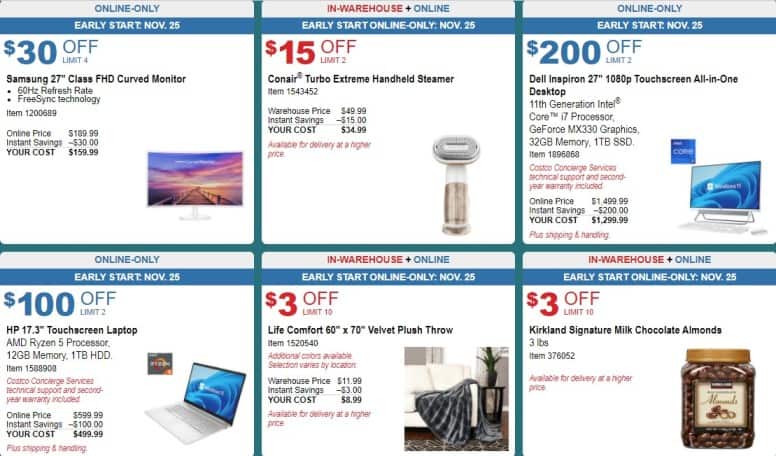 Petsmart Black Friday Deals
Petsmart Black Friday starts on November 25 and lasts only 2 days. Prepare yourself in advance and check Petsmart Black Friday Preview already now. There are a lot of good deals for pet products.

Lululemon Black Friday Sale
Lululemon Black Friday sale: this eCommerce website is one of those retailers that started to offer Early Lululemon Black Friday Deals at the first weeks of November. Get ready! Check their site already now to find the best Black Friday dropshipping products for your fitness eCommerce store.

Wayfair Black Friday Sale
Early Wayfair Black Friday Deals are happening right now on their site. Don't miss these 40-80% disocunts on different product categories.



AliExpress Black Friday Sales
What is Black Friday on Aliexpress? After the biggest sales day of the year, Aliexpress 11.11., which takes place on the 11th of November, one of the biggest Chinese suppliers joins other retailers and wholesalers and throws Black Friday discounts.
AliExpress Black Friday sales take place on 26 November in 2021. The sales will last 4 days. Unlike other eCommerce sites, Black Friday doesn't reveal Aliexpress Black Friday Fest deals so much early. Single Day sale happens then. So the deals are normally revealed 5 days earlier.
You can find the deals and special offers in the special section that calls Black Friday Fest. There you will get an idea about the hottest Aliexpress products.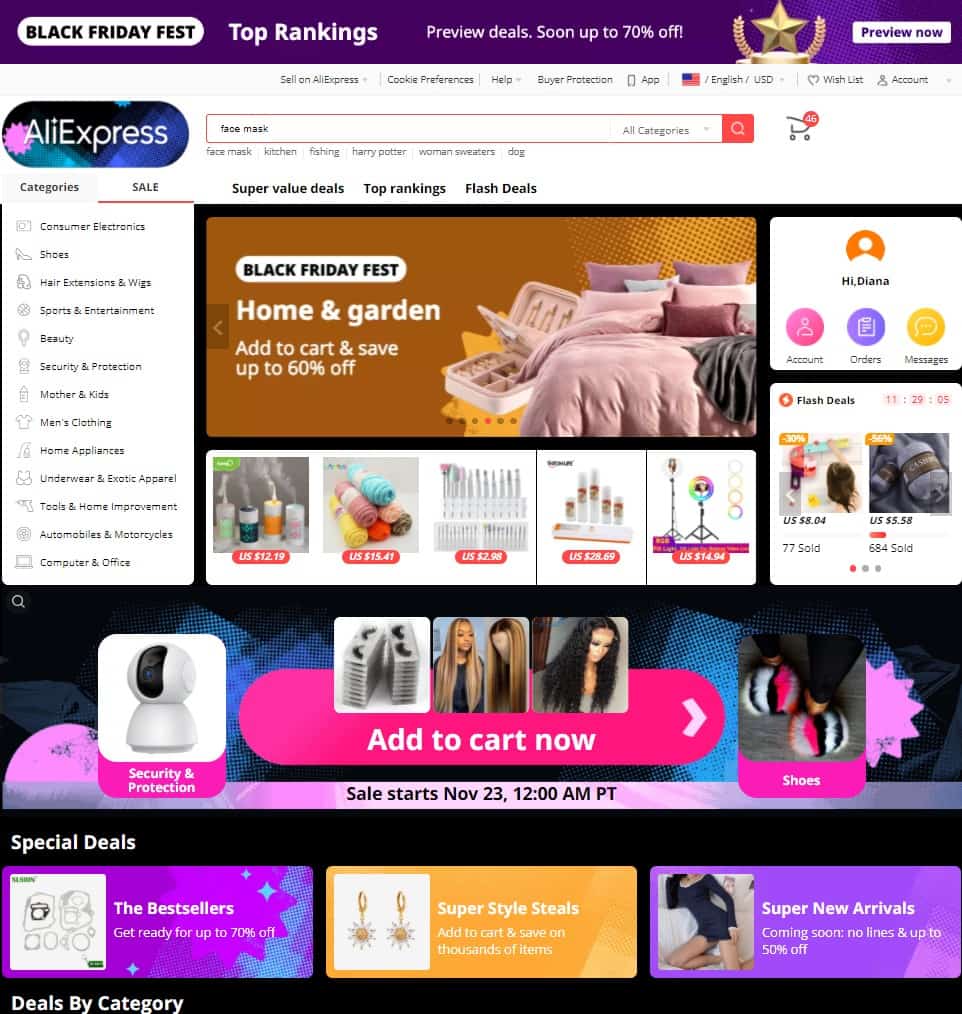 Go there to the Codes section to get the codes for the discounts for certain Aliexpress popular items.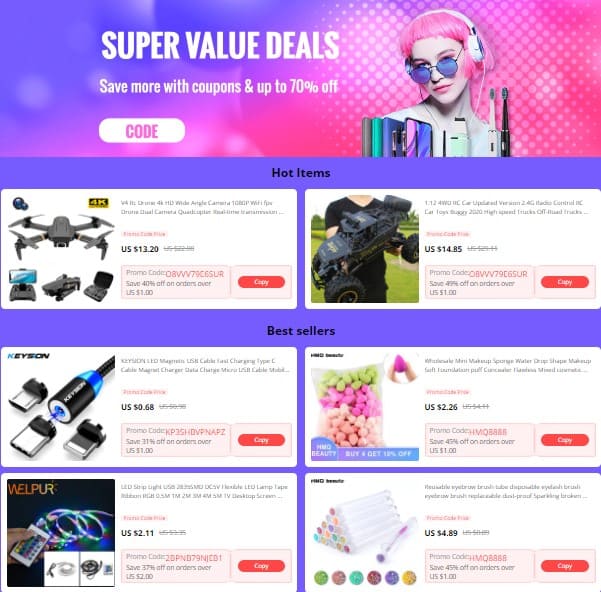 If you are dropshipping to different eBay marketplaces, almost all dropshipping suppliers offer special deals for the Black Friday sales event.
Among other famous retailers who offer early Black Friday deals are Kohl's, Macy's, Sam's Club, CJ Dropshipping, Costway, Lowe's, Target, Staples, Home Depot, Overstock, and many others. Since everybody wants to raise their incomes at this crazy shopping time of the year. Check their online stores to know more about these early deals.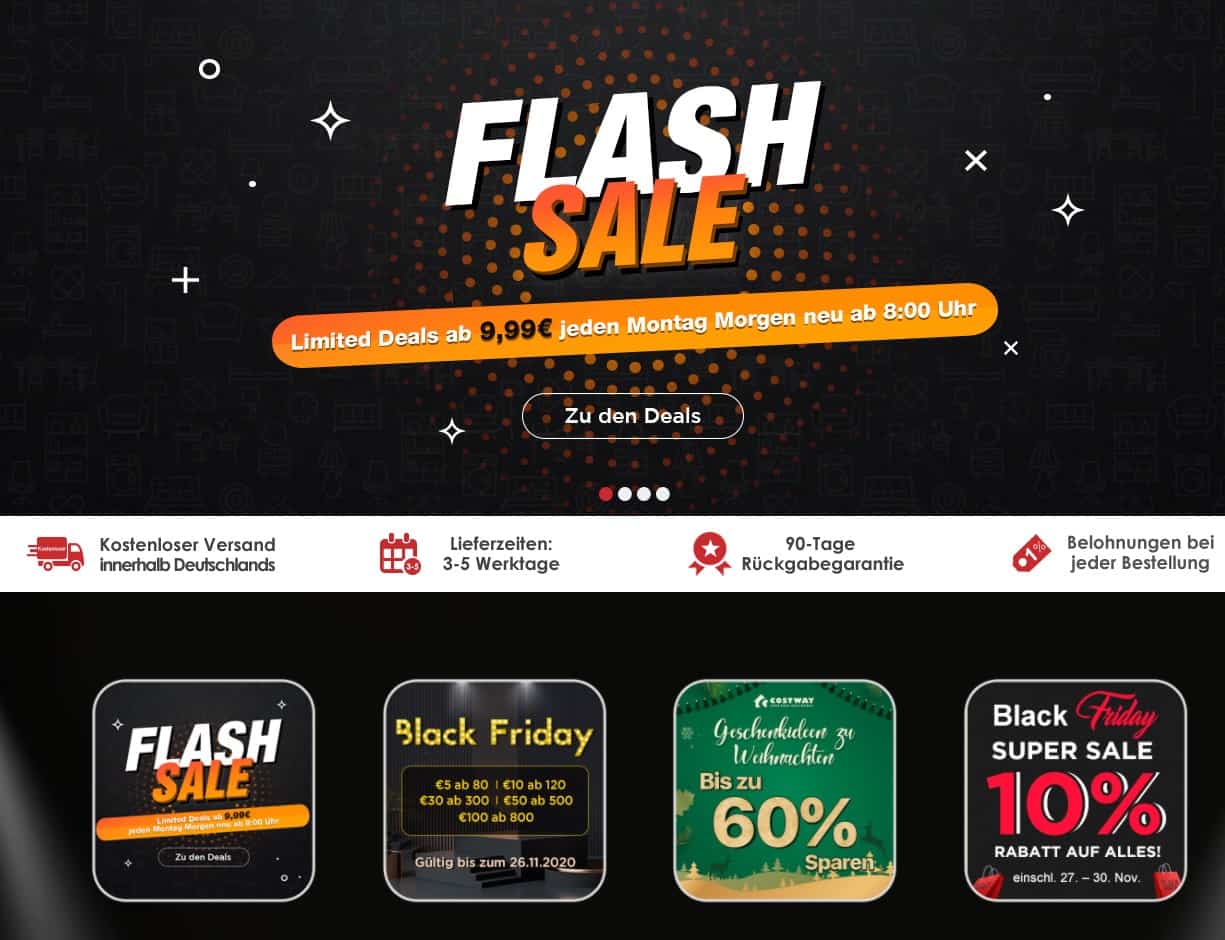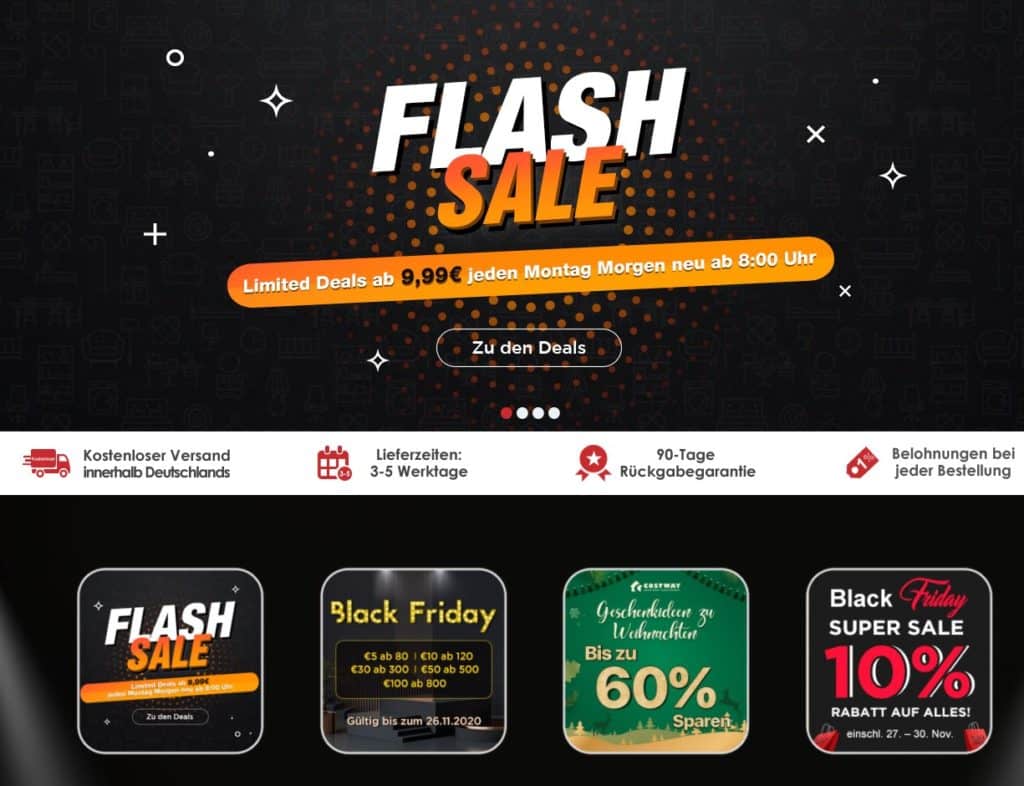 If you are dropshipping to different eBay marketplaces, almost all dropshipping suppliers offer special deals for the Black Friday sales event.
How long do Black Friday sales last?
Albeit the name suggests it's a single day, Black Friday sales usually last at least a few days. This year, it lands officially on November 29. However, the sale starts early and lasts the entire week, culminating with Cyber Monday.
So if you're one of those busy retailers preparing for the big shopping event, probably you wonder what are the Black Friday top selling items. At the same time, many shoppers are interested in what kind of bargain they can bag this year in the traditional and e-commerce stores. And we will get there soon! Keep reading 🙂
How to prepare an eCommerce store for Black Friday
Whether you are running a store on your own website using Shopify or Woocommerce, or if you are selling on a marketplace such as Amazon or eBay, preparation is the key to a successful Black Friday.
In the first place, prepare a list of the early Black Friday deals you are planning to offer. If you need, adjust your prices to be able to provide a higher discount rate. Schedule your promotions or create a plan how to manually do it on that day.

In the second place, create promotional content: It's not enough to decide what to promote, you also need to optimize your titles. For example, to use "Black Friday" in combination with the highly searched keywords. If you sell on a marketplace or create specifically Black Friday related ads if you pay for advertising.

In the third place, optimize your store: If you are selling on a marketplace like eBay or Amazon, make sure your listings are mobile-friendly (or use eBay mobile-friendly templates) and you optimized SEO. Same for your own website (Shopify and Woo). Optimize your website for faster browsing.

In the fourth place, create cross-selling opportunities: add to your store related products to increase the chance that if someone already entered the store – they will find what they look for. Here is an example of finding related products for dropshipping for a Shopify store.

Apply social media marketing and email marketing: Announce about your e-shop early Black Friday deals on your social media and in the email newsletter.

Add visuals: if you are selling on your own eCommerce website, Shopify or Woocommerce, consider adding banners about your Black friday deals. If you have a dropshipping store on eBay, Amazon, AliExpress, etc. – you can catch attentions of buyers by the listing templates or pictures you use for product descriptions.
To sum up, these are only 6 out of many other things you could potentially do to prepare your store for Black Friday and in general the sales season. Yet, the idea here is to make you think and start to actually prepare. Of course, do it beforehand!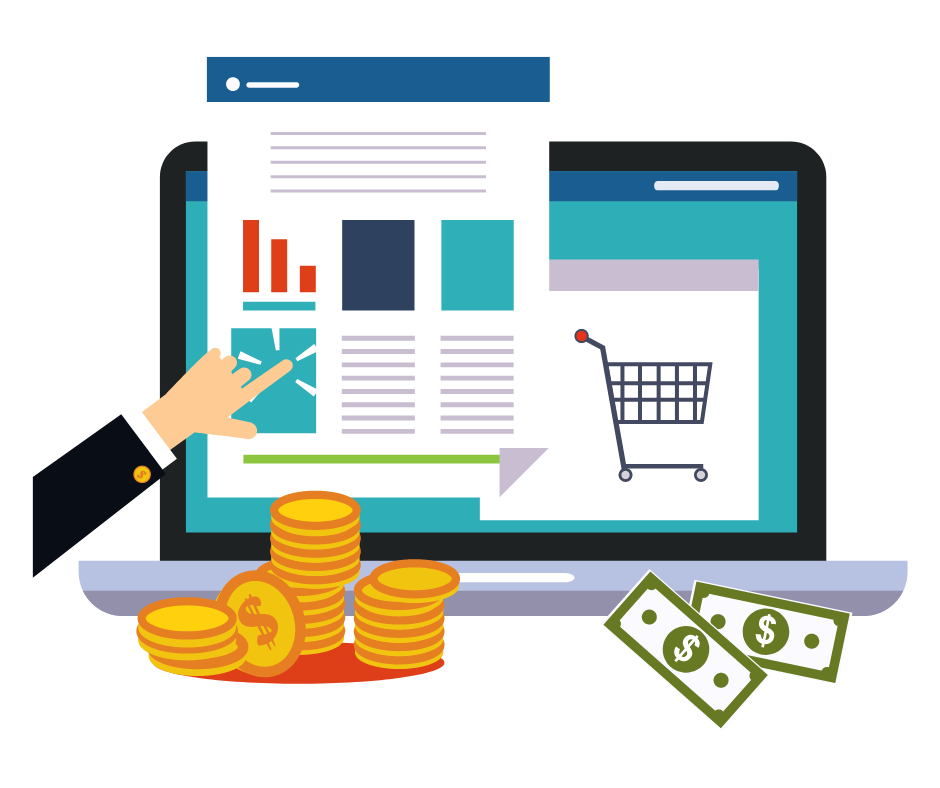 Don't wait for the profits, make them!
Start a profitable dropshipping business with DSM Tool. Get a free course and a free trial of the software.
Mobile-friendly e-commerce store ready for Black Friday
By the way, did you know that most shoppers do online shopping with their phones and there is a tendency to show the number of mobile buyers increasing every year? For this reason, let me share with you some proof of the fact that digital plays a bigger role in retailing.
Mobile devices accounted for 67% of all digital traffic on Black Friday, up from 61% on the same day last year, and secured the most orders at 49% order share. – Forbes
Is your e-commerce store ready for new visitors mobile-friendly?
Are you ready for Dropshipping Black Friday Store Hours in 2021?
And here we start! How to prepare your dropshipping store for the big day and, most importantly, what are Black Friday top-selling items to dropship or sell in your store? This article will give you answers on everything you need to know about Black Friday 2021 deals and sales!
It is important to say that what to sell is also much related to your business model. For example, eBay and Shopify dropshipping sellers usually don't sell branded products – so you guys should look for products that are related to those best sellers. Those of you who are more focused on wholesaling can benefit from this list directly sourcing those specific brands and making the most of that day.
Black Friday Top Selling Items to Dropship in 2021
So what's a good rule of thumb for products for dropshipping Black Friday? It's a great time to sell newer, big-ticket items (and their related products, of course), as well as the best day to shop in stores. I mean, after all, you are not only a seller but potentially also a buyer enjoying awesome deals, right?
Wanna check your ability to understand and feel the market trends? ? If so, before reading the items ideas section, share your predictions for 2021 in the comments below!?
While Black Friday used to be centered mainly around tech before, now we are seeing savings across multiple different other categories, from clothing and beauty products to supermarket and household goods!
Interested in great deals this year and the Black Friday top selling items to dropship? The fact is that many websites recommend paying attention to the following categories if you want the best offers during this huge annual shopping event of 2021. The research showed that the electronics are dropping in price the best on Black Friday.
If you think about what to sell on Black Friday, you can pay attention to this list:
Dropship Smartphones
Above all, guess what? Yes, smartphones! Many new smartphones debut in the upcoming months, including the iPhone 13 and Samsung Galaxy Note 20 Ultra, so customers worldwide expect to see many offers across the big brand phones. Hence, some marketplaces offer free months of Apple Music or one free month of iCloud storage for new subscribers as a bonus in case of purchasing the unlocked iPhones. What is more, Samsung and Google Pixel are to offer their best deals as well!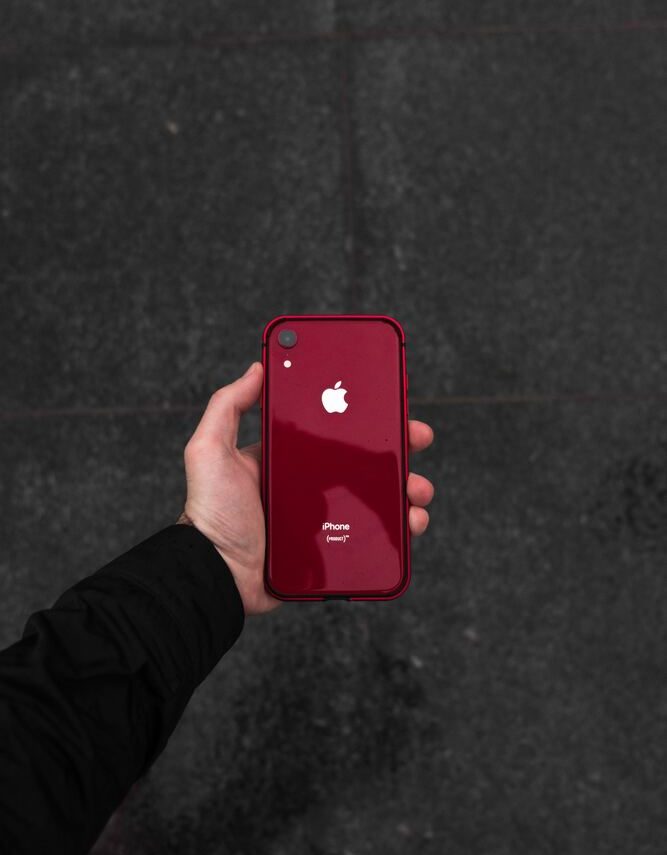 In fact, some marketplaces offer free months of Apple Music for new subscribers in case of purchasing the unlocked iPhones. Unsplash.com
Apple iPhone 1

2

Apple iPhone 13

Apple iPhone 13 Pro

Apple iPhone 13

Mini

Samsung Galaxy S21

Samsung Z fold 3

Samsung Galaxy Note 20 Ultra

Google Pixel 4a with 64GB Cell Phone

Google Pixel XL (Unlocked, 128GB, Renewed)
If don´t dropship high-ticket products yet. Use the hype around the most wished smartphones to sell the accessories for that smartphones.
Dropship Headphones & Speakers
Despite the fact that Apple's AirPods as wireless earbuds continue to rule the headphone market, we see a great variety of other wireless devices and speakers presented this year. Hence, Bose, Beats, JBL, Sennheiser, and Corsair are among them.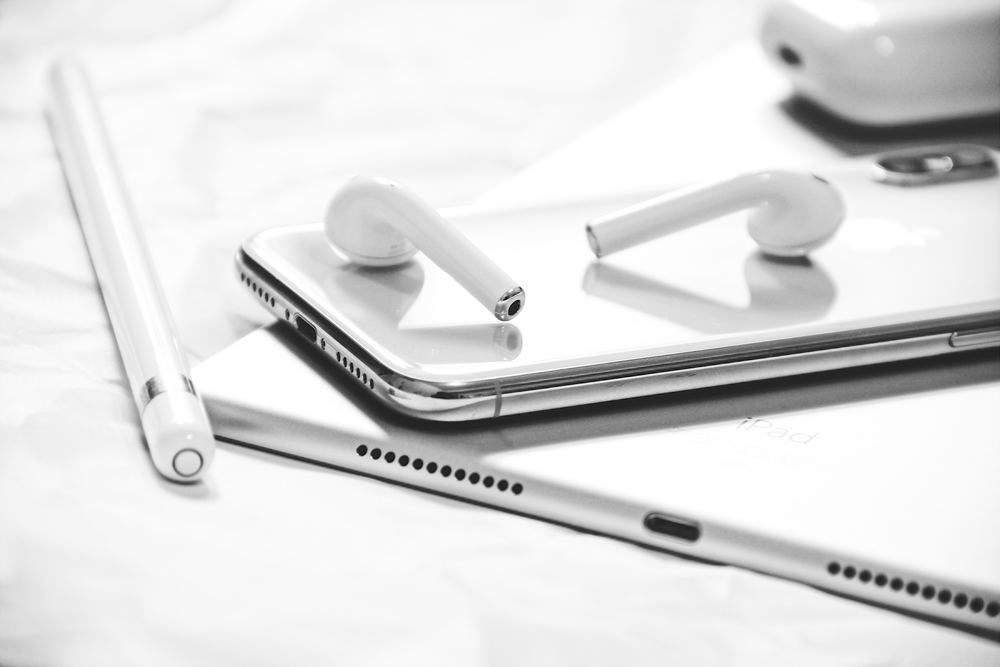 As you can see, Apple's AirPods continue to rule the headphone market. Unsplash.com
Apple AirPods Pro

Bose SoundSport In-Ear Android Headphones

Bose QuietComfort 35 Wireless Headphones II

Bose Solo 5 TV Bluetooth Soundbar System

Bose Soundwear Companion Wireless Wearable Speaker

Bose SoundTouch 300 Wireless Streaming Soundbar

Bose Home Speaker

JBL Flip 4 Waterproof Portable Bluetooth Speaker

Beats Powerbeats3 Wireless Earphones

Beats Studio3 Wireless Headphones

Beats Buy Dr. Dre Beats Studio3 Wireless Noise Cancelling Headphones

JLab Audio JBuds Air True Wireless Earbud Headphones

Harman Kardon Onyx Studio 3 Speaker

Sennheiser HD 4.50 SE Wireless Noise Cancelling Headphones

Corsair K68 RGB Mechanical Gaming Keyboard

Samsung Galaxy Buds

UE Boom 2

Amazon Echo Dot (3rd Gen)

Amazon Eco Auto
Dropship Laptops & Tablets
Other discounts we predict will be featured are laptops mostly presented by Apple, Samsung, Microsoft Surface, HP, Acer, Dell, and tablets that still keep ground like Apple and Fire.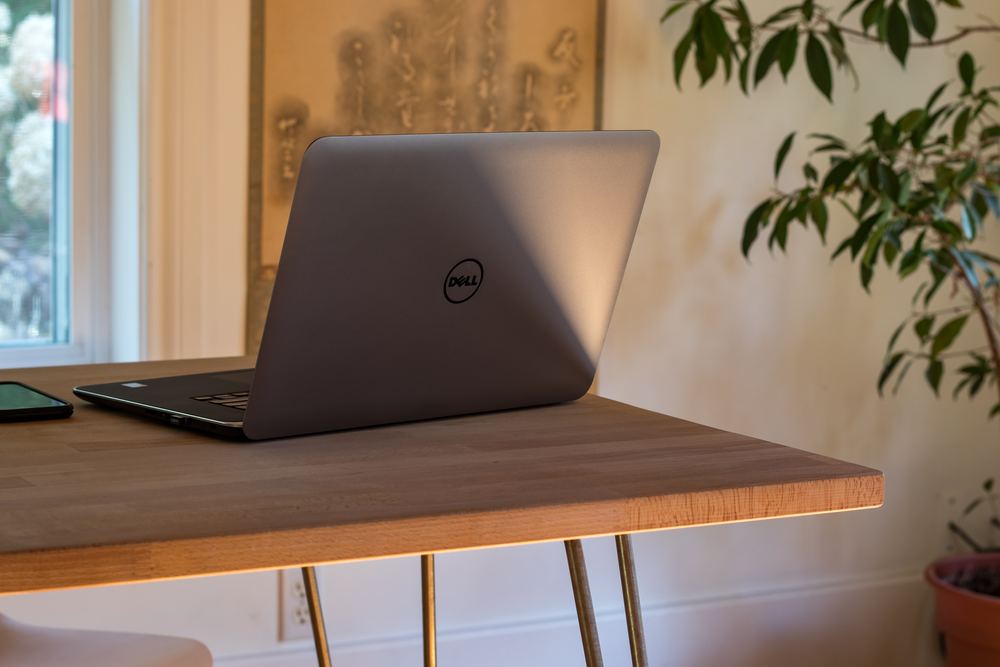 Apple MacBook Air 13.3-inch laptop

Apple MacBook

PRO 13

Apple iPad (6th Gen) 128GB Wi-Fi

Apple 10.5-inch iPad Pro Wi-Fi (64GB)

Apple iPad

Samsung 11.6-inch Chromebook

Microsoft Surface Pro 7

Microsoft Surface Go, Intel Pentium

Lenovo IdeaPad 1 14-inch laptop

Lenovo Thinkpad X1 Nano laptop

Lenovo IdeaPad 330s

Lenovo 2-in-1 Chromebook

HP 14 Slim Ryzen 3 3200U

HP 14 Laptop

Acer Aspire 1 Laptop

Gigabyte Aero 5-inch Ultra Slim Gaming Laptop

Fire HD 8

Fire HD 8 Kids Edition

Fire 7 Tablet

Fire 7 Kids Edition Tablet

Fire HD 10 Tablet

Asus ROG ZEPHYRUS G15

Dell Inspiron Chromebook 11 2-in-1 Laptop

Dell XPS 13 2-in-1 Laptop

Dell Inspiron 15.6-inch Laptop

HUION New 1060 Plus Graphic Drawing Tablet

Kindle Paperwhite Essentials Bundle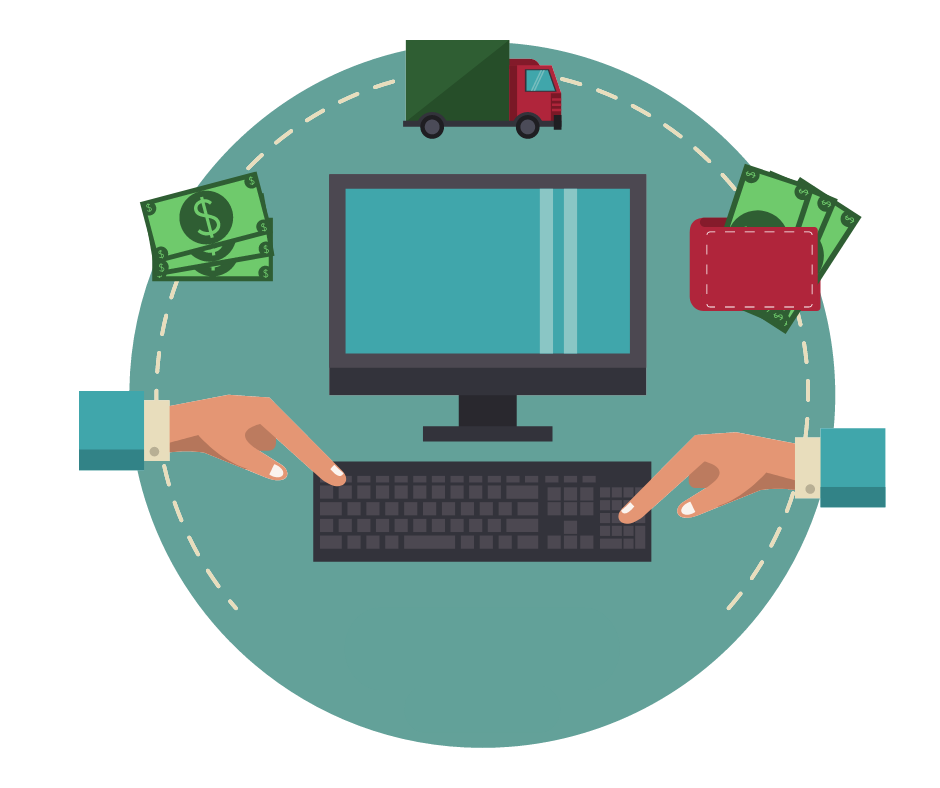 Not yet making money online?
Start your own dropshipping business. Sign up for a free trial of DSM Tool and we'll help you get started. Today is the day.
TVs

for Black Friday Dropshipping
For the reason that HD TVs and 4K TVs hit the market last year, they are still expected to hold the top spot in 2021 with huge deals to offer, namely brands like Vizio, Samsung, Sharp, Hisense, LG, Sceptre, Sony, TCL, and others.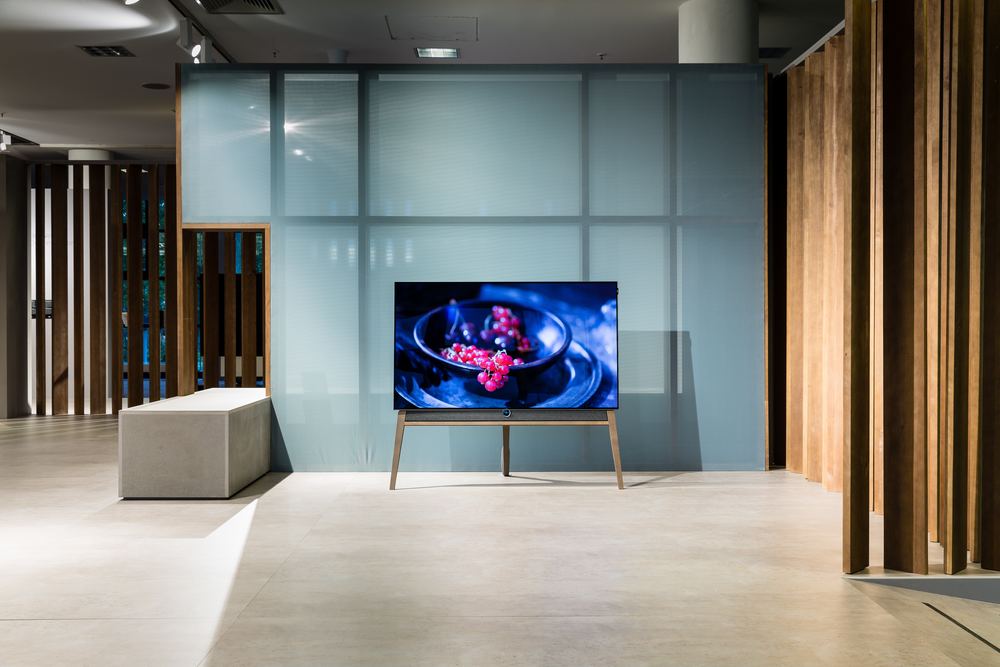 Vizio 50-inch M-Series Quantum 4K TV

Roku Premiere 4K

TCL 55-inch 6 Series 4K TV

TCL 65″ Roku Smart 4K UHD HDR TV

Samsung 65″ 4K Smart LED TV

Samsung Curved 65-inch 4K Smart LED TV (2018)

Samsung 75-inch NU6900 TV

Samsung 65-inch NU6900 TV

Samsung 43-inch 6 Series TV

Samsung Flat 43-Inch QLED 4K Q60 Series Ultra HD Smart TV

Sceptre 65-inch 4K Ultra HD TV

RCA 50-inch 4K Ultra HD Roku Smart TV

Hisense 58-inch 4K Ultra HD Android Smart TV

LG 55-inch Nano 9 Series Smart 4K UHD TV

Sony 65-inch 4K Ultra HD Smart LED TV

Sony 55-inch 4K Ultra HD Smart LED TV

Sharp 58-inch 4K Ultra HD Android Smart TV

Fire TV Cube

New Toshiba 43-inch Smart 4K UHD with Dolby Vision
Sell Smart Home Devices
This year, lots of stores will be featuring deals for smart home devices and home security products due to fact that they are extremely popular nowadays. So if you're interested in upgrading your home with these appliances soon, check the deals now. Of course, you don't need to wait until Black Friday to find your perfect offer!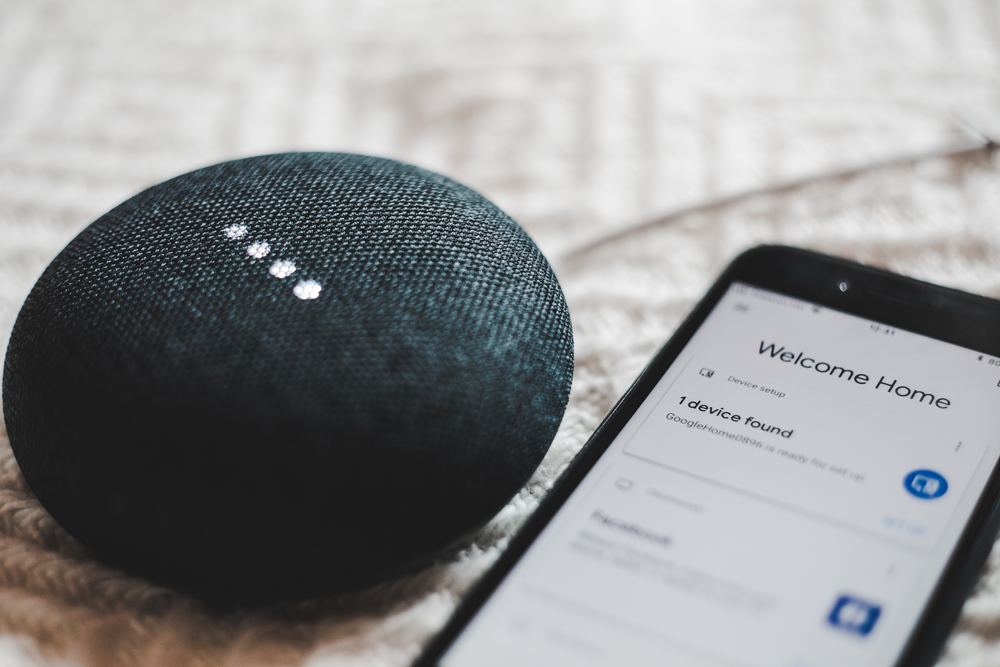 Google Home Mini

Google Home Mini 2 pack (chalk)

Samsung SmartThings

Google Home Smart Speaker

Sonos One Smart Speaker with Alexa

ChefSteps Joule Sous Vide

Apple HomeKit

Apple HomePod

Shark Ion Robot Vacuum Cleaning System

Lenovo Smart Display

Google Smart Light Starter Kit

Ring Video Doorbell Pro and Chime Pro Bundle with free Echo Show 5

Ring Stick Up Cam with two-way talk, Works with Alexa

Fire TV Cube, hands-free with Alexa built-in, 4K Ultra HD

Blink Mini – Compact Indoor Plug-in Smart Security Camera

Arlo Pro 2 Indoor/Outdoor Wireless 1080p Security Camera System

Eufy RoboVac 30 Robot Vacuum Cleaner

iRobot Roomba 960 Robot Vacuum with Wi-Fi

iRobot Roomba 675 Wi-Fi Connected Robot Vacuum

iRobot Roomba i7+

Shark ION Robot Vacuum AV751 Wi-Fi Connected

Amazon Echo (2nd Gen)

Amazon Echo Dot

Amazon Echo Dot (3rd Gen) Smart Speaker

Amazon Echo Show 5

Amazon Echo Show

Nest Thermostat

Kasa Smart Plug by TP-Link
Gaming Consoles & Video Games for Black Friday Dropshipping
Other deals predicted to be featured in 2021 are consoles and video games, including PS4, Xbox One X, Xbox One S and Nintendo Switch. That's why keep your eyes open for really good deals and bundles among gaming products this Black Friday!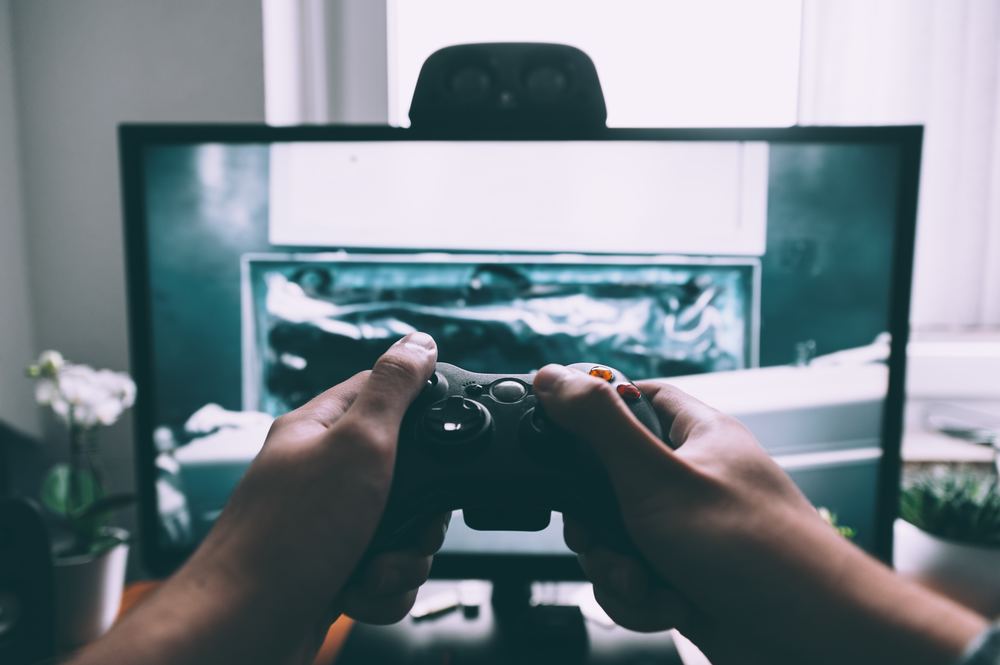 Microsoft Xbox One X 1TB Console

Microsoft Xbox One S bundles

Microsoft Xbox One S 1TB All Digital Edition

Nintendo Switch Console with Choice of Game Bundle

NBA 2K20, 2K, PlayStation 4

Blue Microphones Blackout Yeti + Tom Clancy's Ghost Recon Breakpoint streamer bundle

AMD Ryzen 7 3800X Octa-Core Desktop Processor + free Borderlands 3/The Outer Worlds Bundle Standard Edition and 3-month membership to Xbox Game Pass for PC
Add Kitchen & Household Appliances to Your Black Friday dropshipping store
In fact, having an Instant Pot in your home is like owning about eight kitchen appliances in one. Don't miss it! Therefore, different kitchen and household appliances is just another large group of items worth adding to your store!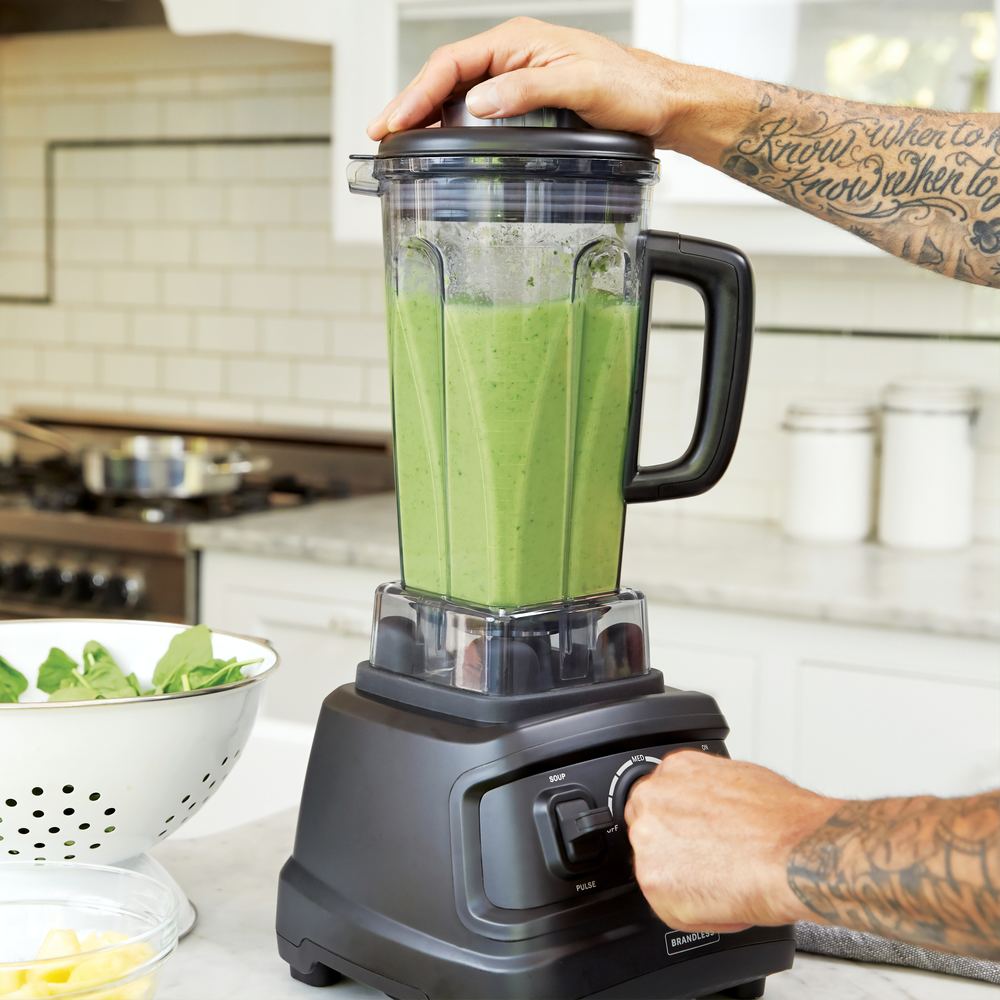 Ninja Coffee Bar System

Breville BES870XL Barista Express Espresso Machine

Instant Pot 8-Qt. Pressure Cooker

Instant Pot Duo Nova 7-in-1 Pressure Cooker

Instant Pot LUX60 V3 6-in-1 Pressure Cooker

Instant Pot Smart Wifi 6-Qt Pressure Cooker

Insignia 6-Quart Multi-Function Pressure Cooker

Hamilton Beach Microwave Oven

Hamilton Beach 6-Quart Programmable Slow Cooker

COSORI Air Fryer Max XL

MOOSOO Electric Gooseneck Kettle with Variable Temperature Control & Presets

Crock-Pot 2097588 10-Qt. Express Crock Multi-Cooker

GE 1.7 cu. ft. Over the Range Microwave

Maytag 5.3 cu. ft. High-Efficiency White Top Load Washing Machine

Bosch 100 Series Top Control Tall Tub Dishwasher

Chefman TurboFry 3.7qt/3.5L Analog Air Fryer

Farberware 3.2-Quart Digital Oil-Less Fryer

Power 3 Qt Air Fryer

Keurig K-Mini

KitchenAid Classic Plus 4.5 Quart Tilt-Head Stand Mixer

Nespresso by De'Longhi Lattissima Touch Espresso Machine

Dyson Cyclone V10 Animal Pro Cordless Stick Vacuum

Dyson V7 Motorhead Cordless Vacuum

Dyson Cyclone V10 Vacuum Cleaner

Samsung 8-Cycle High-Efficiency Front-Loading Washer

Samsung 2.2 Cu. Ft. 14-Cycle Front-Loading Washer with Steam

LG 7.3 CU Ft. 14-Cycle Electric Dryer with Steam

LG 5.2 Cu Ft. 12-Cycle Super Capacity Top Load Washer and LG 7.3 Cu. Ft. 14-Cycle Electric Dryer with Steam
Smart Watches for Black friday Dropshipping
Do you know that smartwatches are still staying in demand? Thus, Apple, Garmin and Fossil are hopefully going to be offering good deals on Black Friday 2021!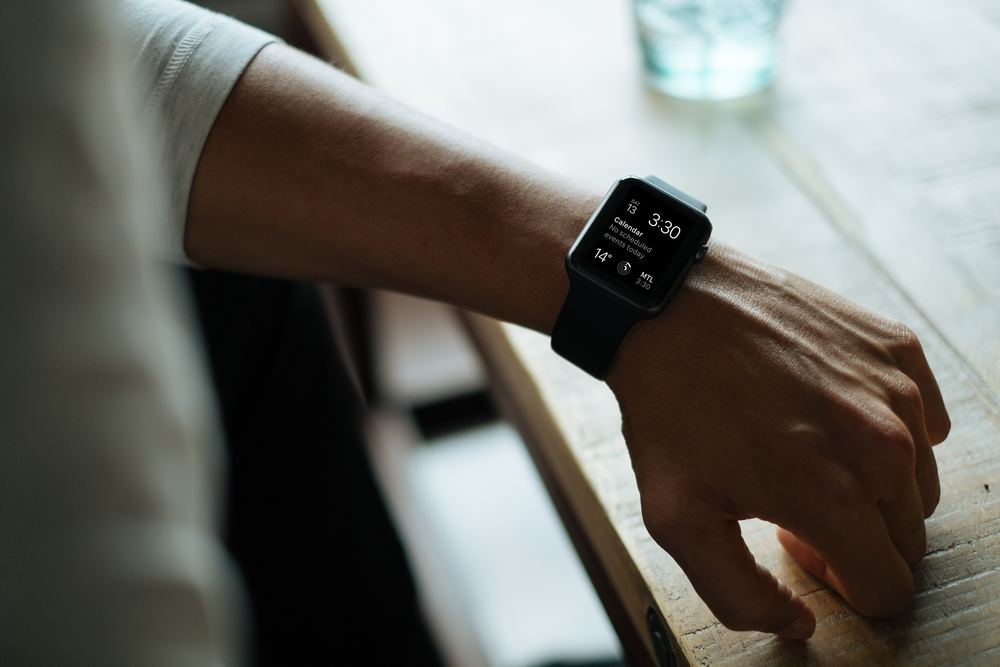 Smart watches like Apple Watch and Garmin are still staying in demand. Unsplash.com
Apple Watch Nike Plus Series 5 GPS (40mm)

Apple Watch Series 4 GPS + Cellular (40mm)

Apple Watch Series 5 (GPS)

Apple Watch Series 6 (GPS)

Samsung galaxy Fit

Samsung galaxy watch 3

Garmin Fenix 5X

Garmin Vivoactive 4

Garmin Instinct Smartwatch with GPS

Fossil Sport 41mm smartwatch

Fossil Men's Gen 4 Explorist HR Stainless Steel Touchscreen Smartwatch

Fitbit Versa Smartwatch

Goros Apex

Fitbit Inspire HR
Professional Cameras for Black Friday Dropshipping
Finally, no wonder that there is always a steady demand for professional cameras. What is more, taking pictures with instant cameras has become a trend several years ago. Therefore, these compelling reasons provide strong evidence to predict the deals for the following goods by Canon, Nikon, Panasonic, and Fujifilm.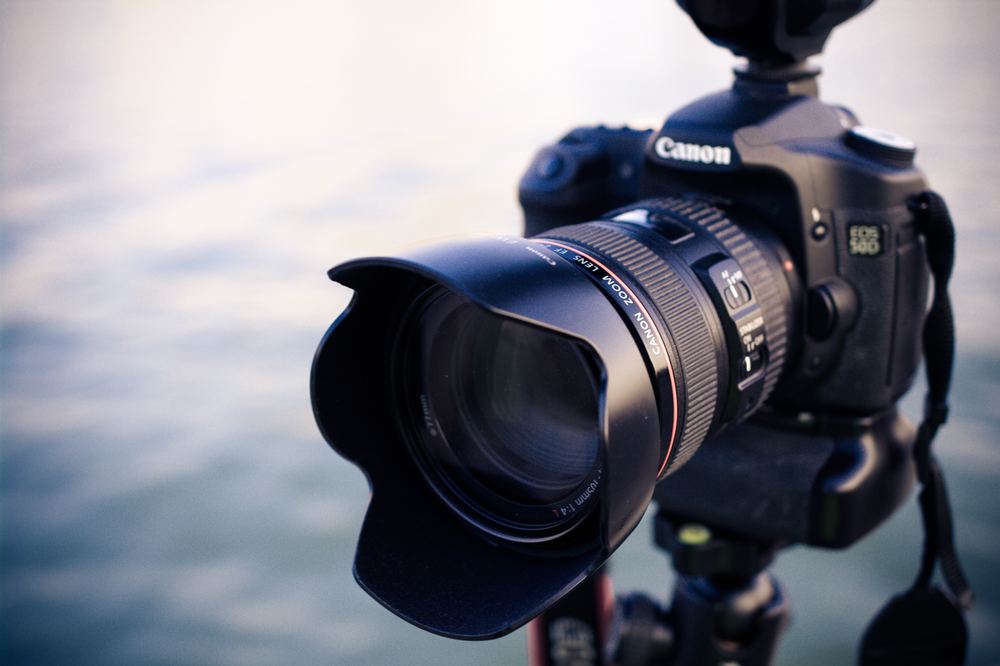 Canon EOS Rebel T7i DSLR Two Lens Kit

Canon Rebel T6 DSLR bundle

Canon Vixia HF R82 Digital Camcorder Bundle

Nikon D3500 DSLR Two Lens Kit

Fujifilm Instax Mini 9 mega-bundle

Panasonic Lumix GX85 Camera with 12-32mm and 45-150mm Lens Bundle

Polaroid Originals OneStep 2 VF Instant Film Cameras, Mint (9007)
By the way, more information on Black Friday deals thoughtfully collected for you by the Insider Picks team can be found here as well as the best deals from famous retailers, such as Walmart, Amazon, Target, Best Buy, The Home Depot, and Nordstrom.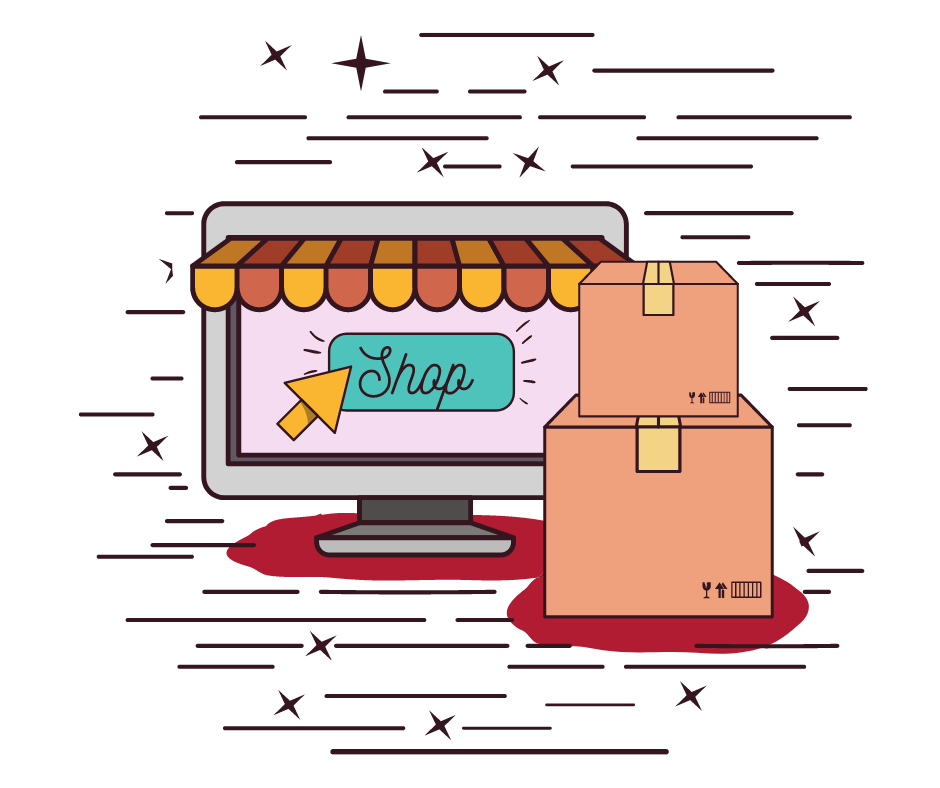 It's time…
Don't wait for success to come. Hire yourself and start your own dropshipping business
Thus, iPads, Apple Watch, Xbox, and much more… Have already picked out your Black Friday top-selling items to dropship? If you are dropshipping on eBay, don't forget to make sure the product doesn't violate eBay VeRO. Do not forget to add a few Coronavirus-related products. They are still relevant to shoppers.
Besides, you can find some more ideas for your top-selling Black Friday items within recommended niches for dropshipping in 2021 or among our Youtube weekly reviews of best-selling items on eBay.
Conclusion
To conclude, every year we expect great early Black Friday deals, unprecedented discounts to be granted by the largest retailers and big brands. And, as a consequence, great dropshipping Black Friday profits.
A seller can benefit by joining the trend by offering interesting discounts on related products. The question is what are the preferences and purchasing power of the buyers this year? Anyway, we already know that consumers are still thinking about technology first nowadays… However, don't limit your eCommerce or dropshipping store only with discounts for electronics.
That means all we can do now is wish good luck to everybody! Good shopping deals and happy selling!