20

min read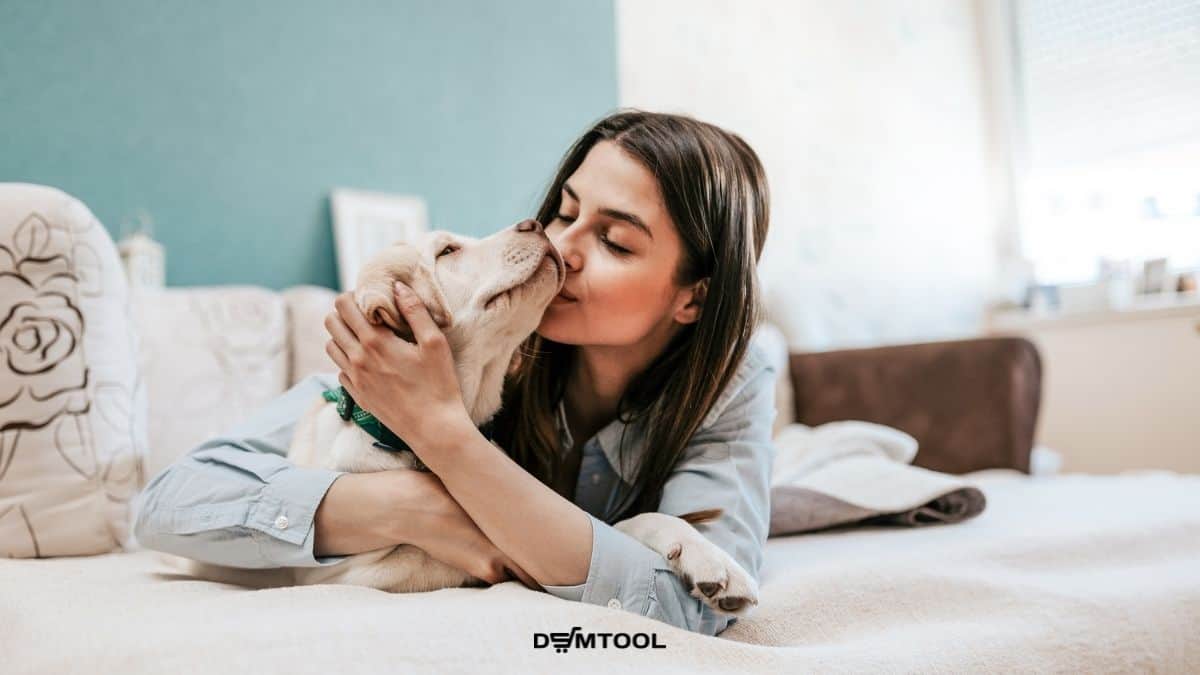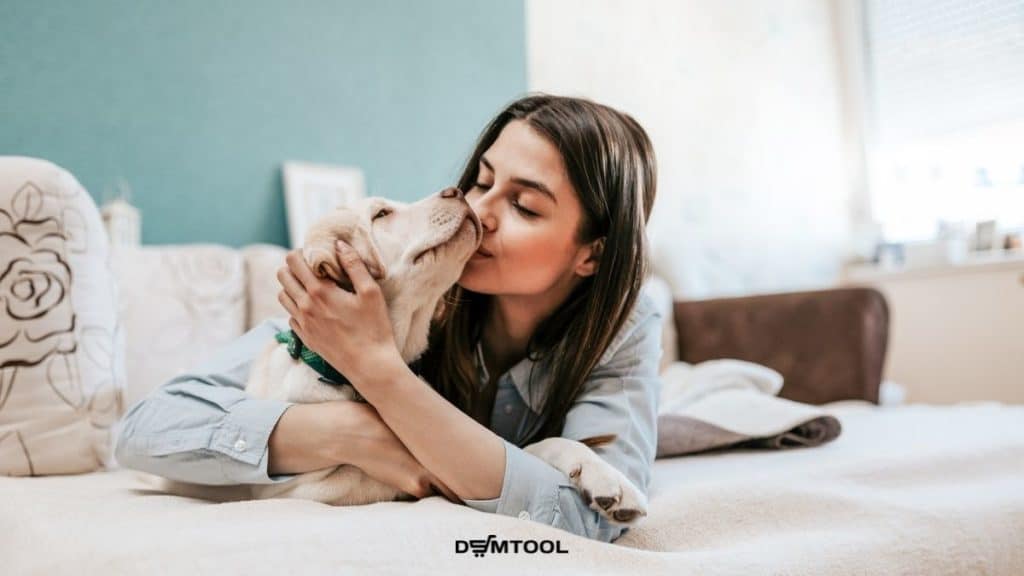 Are you looking for ideas on what to sell on National Love Your Pet Day? Do you wonder why dropship pet products or looking for tips on pet supplies dropshipping? Then this article is for you!
Finding products to sell in your online store is not easy, especially if you're new to e-commerce. This time I would like to pay your attention to how to dropship pet supplies. I will explain why dropshipping pet products is a great niche to choose for marketing purposes.
Pet owners are a highly engaged customer base that navigates the internet in search of food, toys, grooming, training, caring items, clothing, collars, and many other best pet products, which creates endless possibilities for your eCommerce business.
The great thing about this dropshipping niche is that many of the top-selling pet items have a perfect size, weight, and durability for pet supplies dropshipping. Let's investigate why it's become a great way to make money online.
Why Dropship Pet Products?
The pet industry has long been considered recession-resistant, and the coronavirus pandemic has proven that point by triggering an unprecedented degree of pet population and pet market sales growth. Worldwide online pet product sales grew by a whopping 63% during the peak of Covid-19 in 2020 and are to grow to a $350 billion industry by 2027.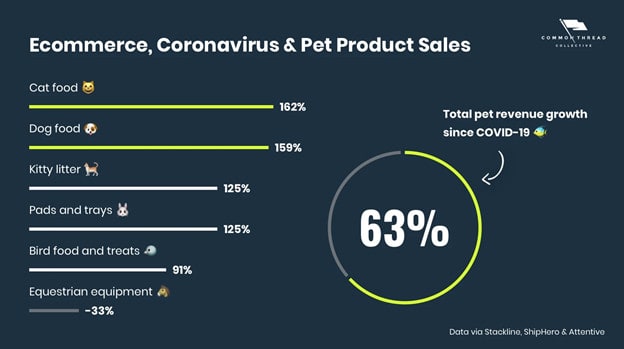 Furthermore, US retail sales of pet products and services reached $107 billion in 2020, up 9% over 2019, mostly due to a COVID-19-driven spike in the pet population. 37% of pet owners have reported they buy more products online than they used to.
Ascential Retail Insight data shows that by August 2020, e-commerce accounted for 19.2% of global household and pet care chain retail sales. It is expected to grow to 26.9% by 2025. According to Packaged Facts, Amazon attracts more than half of those who purchase pet products online, surpassing Chewy, PetSmart, Petco, and Walmart by a significant margin.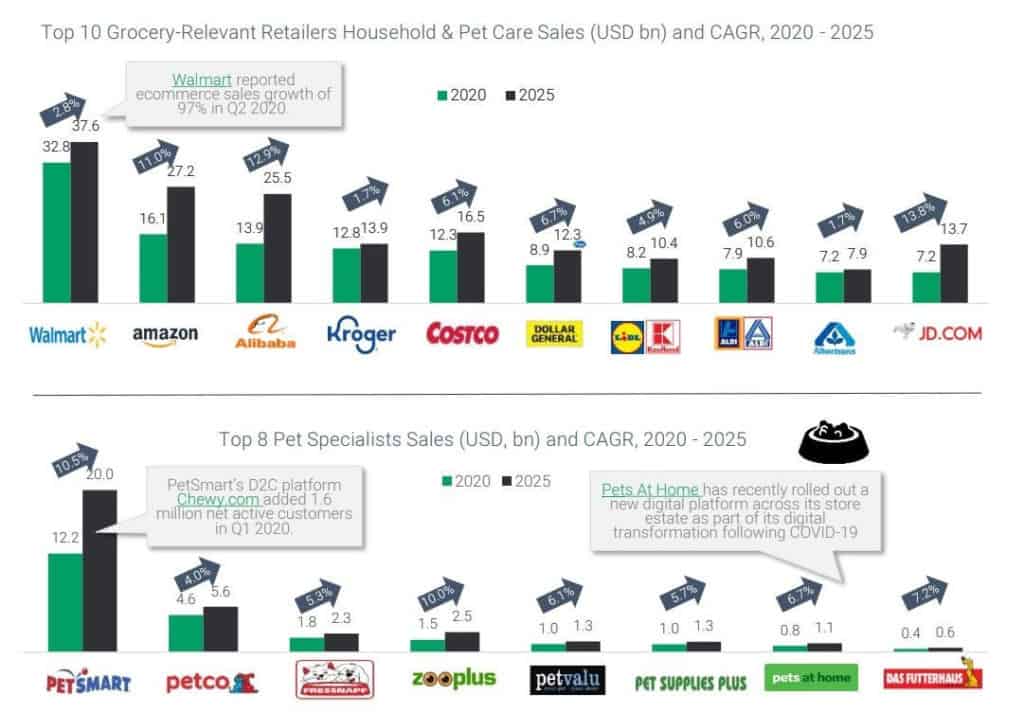 Such profit projections prove that it could be highly profitable to dropship pet products for you now and in the future. But you need to know the best pet products to sell in your pet shop, be it a Shopify store or an eBay shop. Both marketplaces are great to dropship pet supplies, but it is up to you to decide which one of the eCommerce platforms is more suitable for you. On the other hand, you can even cross-sell on both marketplaces if you are an experienced online seller.
Dropship Pet Products On National Love Your Pet Day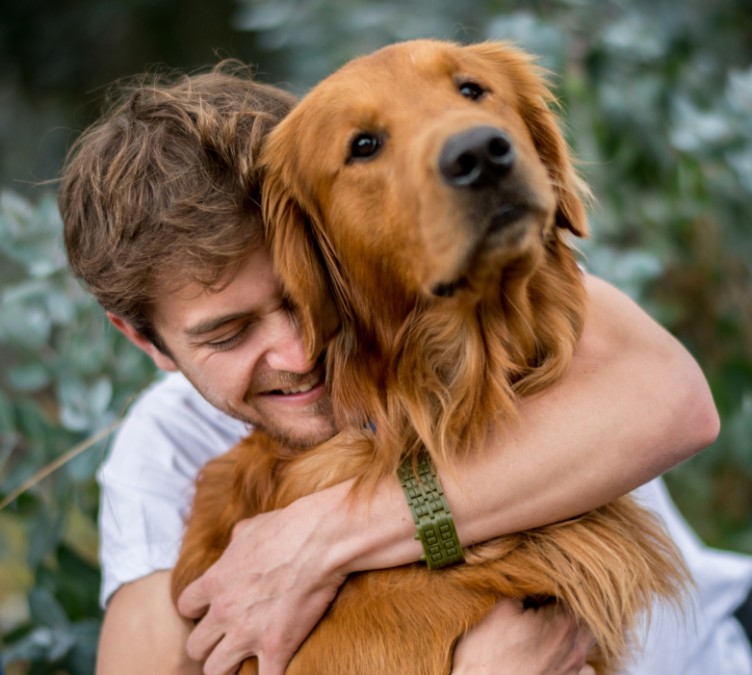 Everyone who runs a dropshipping pet store should add this event to their holiday shopping calendar. Every day is obviously a good day to love your pet, but the 20th of February gives your customers an official reason to focus on giving extra attention to their pets.
Of course, there are many activities to celebrate National Love Your Pet Day, like going for a walk with a pet, playing with them, taking pictures with pets and sharing on social media, pampering them with treats, and buying new toys or bowls & collars, etc.
It is a perfect occasion for online sellers to promote their pet dropshipping stores, run contests, engage customers to share photos of their pets with your products, and launch a sale or giveaway. Another good idea is to run a charity campaign and donate some of the profits to animal charity organizations.
On National Love Your Pet Day, you can boost sales of the following pet products: food and water bowls, grooming supplies, collars and tags, pet toys, beds and furniture, pet accessories, smart devices, etc. Another cool idea is to offer customers personalized print-on-demand products with their pets' names or even photos of their animals.
Besides National Love Your Pet Day, there are other holidays to promote your pet products in 2023:
National Pet Day – April 11.
International Cat Day – August 8.
International Dog Day – August 26.
For maximum effect, I suggest you start your pet products dropshipping marketing efforts at least a week before each holiday. There are also numerous smaller pet-related holidays to celebrate and promote your pet store, but National Love Your Pet Day should be your main day of the year to harvest profits.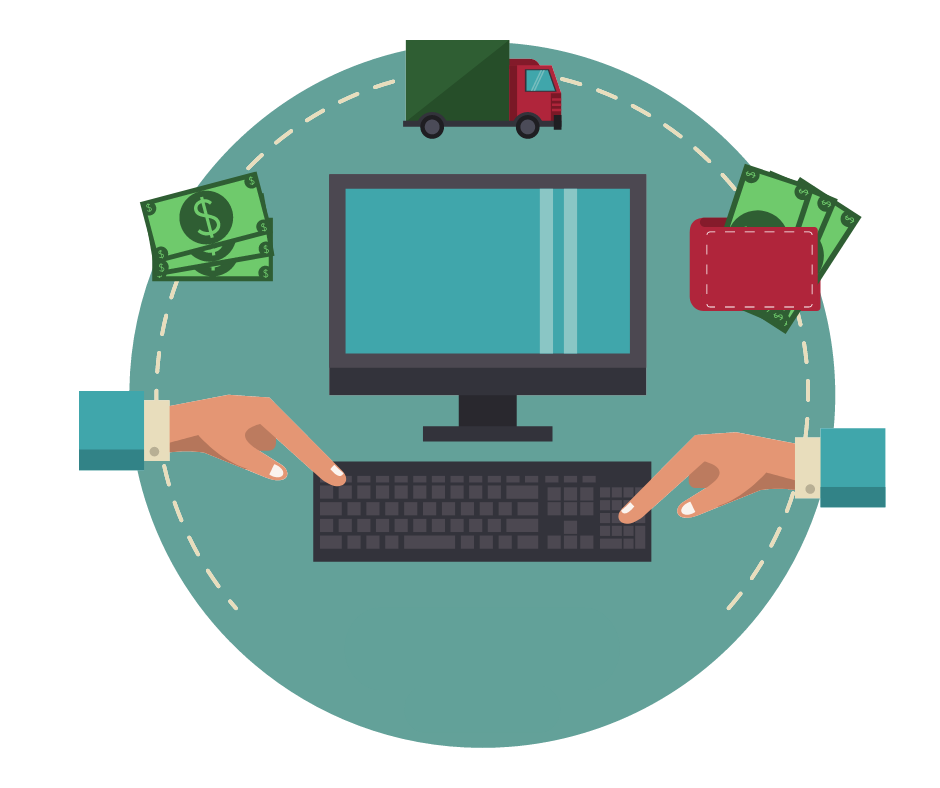 Not yet making money online?
Start your own dropshipping business. Sign up for a free trial of DSM Tool and we'll help you get started. Today is the day.
Find The Best Pet Products To Dropship
There are many ways eCommerce entrepreneurs decide on what to sell in their pet stores:
Stay tuned for the latest Winning Trends.
Do your own dropshipping product research on the Top dropshipping niches.
Find out what your competitors are selling at the moment.
Research product videos/articles on the Internet.
Search social shopping sites.
Join online communities discussing products.
Get product ideas through Google.
But eventually, they all follow the same rules on how to find dropshipping products: locate a demand in the market and then find a reliable dropshipping supplier. Then, source products from relevant pet products suppliers to answer the demand.
It is essential to find a competitive product if you're planning to dropship pet products online. Pet supplies dropshipping business is a fantastic opportunity to make money, but the industry is teeming with entrepreneurs trying to get profits. So you require something unique to stand out.
You can check out these best Dropshipping Pet Stores USA Examples to get some insights about how to dropship pet products and what pet owners are looking for.
12 Best Pet Products To Dropship
There's a lot of money to make if you can tap into the latest trends and stay ahead of the curve.
We can roughly divide the animals into dogs, cats, fish and aquatic pets, birds, horses, reptiles and amphibians, and other small animals. But you should always remember that cats and dog products are always on TOP and have the highest demand.
As I have mentioned above, you can easily do your own market research and choose essential pet products for dropshipping. But here's my list of 12 pet essentials that every pet owner needs for their pet:
1. Dropshipping Pet Supplies
The first must-have pet essential for dropshipping pet products is food. Whether you choose dropshipping dog food or cat food, raw food, dehydrated food, freeze-dried food, air-dried food, canned food, or kibble, always remember that every pet needs healthy food, and you would better choose dropship pet supplies of organic origin. Make sure that whatever food you choose has all the nutrients pets need.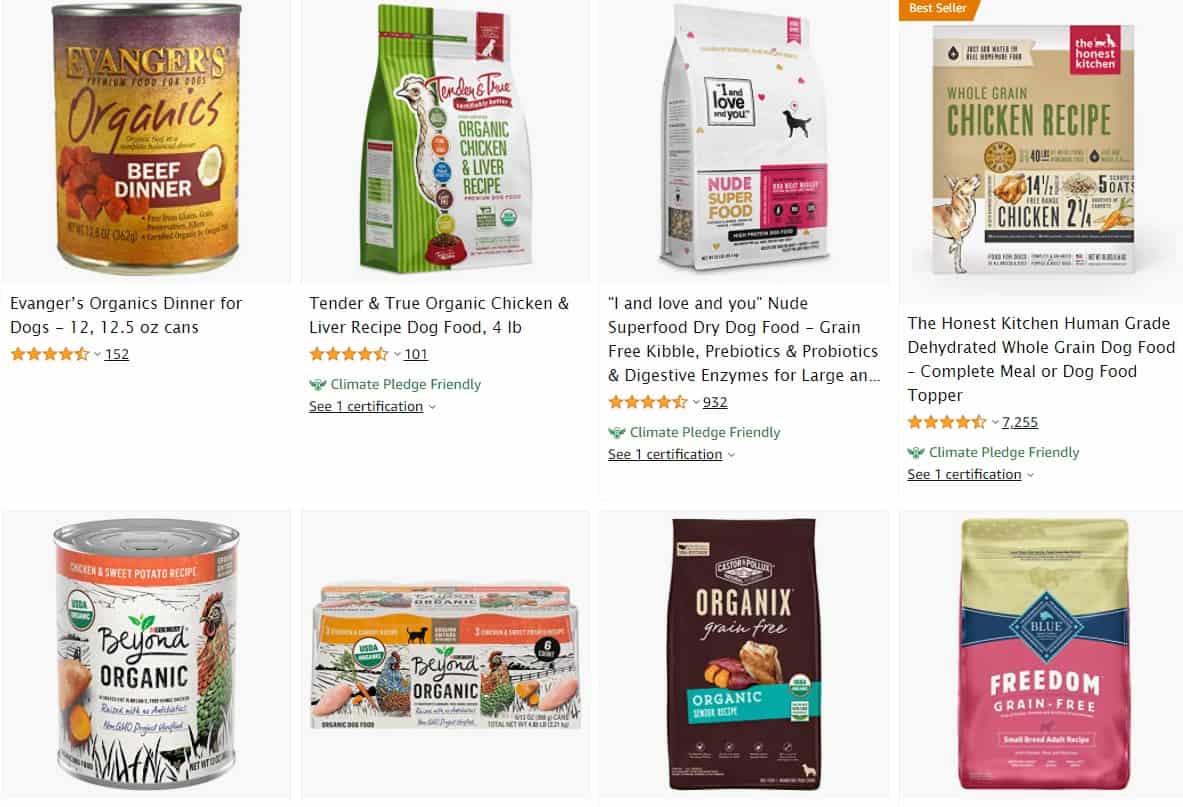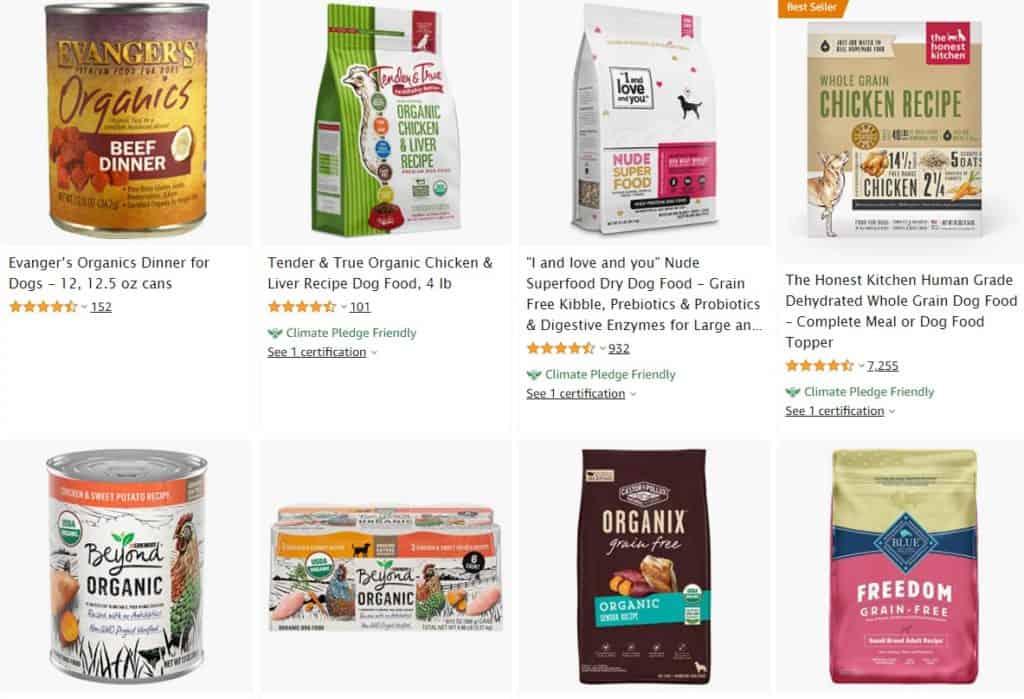 2. Sell Food Bowls and Water Bowls
Obviously, your customer can't put their pet's food and water on the bare floor. Selling food and water bowls is a must-have!
Most people go for plastic bowls due to their low cost, but most dogs tend to chew on the bowl itself, and plastic can harbor bacteria. Ceramic bowls are another option, but they slide easily and often break. Try selling stainless steel bowls instead. Stainless steel bowls are easy to clean and make it more difficult for pets to move the bowl around the room.


3. Dropship Pet Supplements
Keeping pets healthy is vital. Most healthy pet food selections will cover this, but sometimes it's best to have that extra dose via pet supplements. Include some supplements while dropshipping dog food for example, as there are many pet owners who would like to boost their pet's health.


Take note of CBD products for pets. Because of the nature of CBD and medical regulations, it can be much more complicated to dropship CBD products. It entails a unique set of challenges and legal issues. You can learn more in our guide Dropshipping CBD in 2023: The Proper Way.
4. Grooming Pet Supplies Dropshipping
Some animals need constant grooming, especially when they get older and have a harder time keeping themselves clean.
If you are lost about what pet grooming products exactly you need to add to your store in this category, then look at my ideas:
Pet owners regularly brush or comb their pets because matted coats can be painful and unhealthy. Deshedding pet gloves are another option for daily usage and are way popular among pet product dropshipping.
One of the popular eBay pet supplies is bath essentials to keep pets clean and fresh. Additionally, you can sell an alternative for those customers who don't have much time: coat wipes to quickly remove allergens, dirt, and odors.
Ear cleaners to remove any extra wax.
Last, but not least winning pet product in this category I would name is a nail trimmer.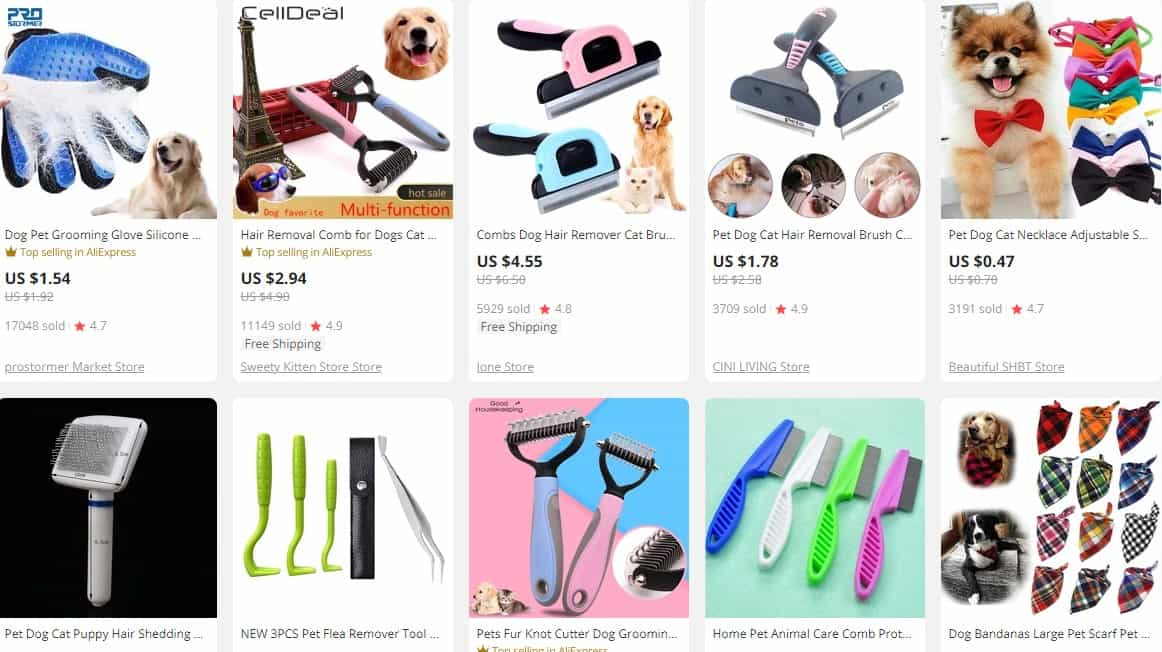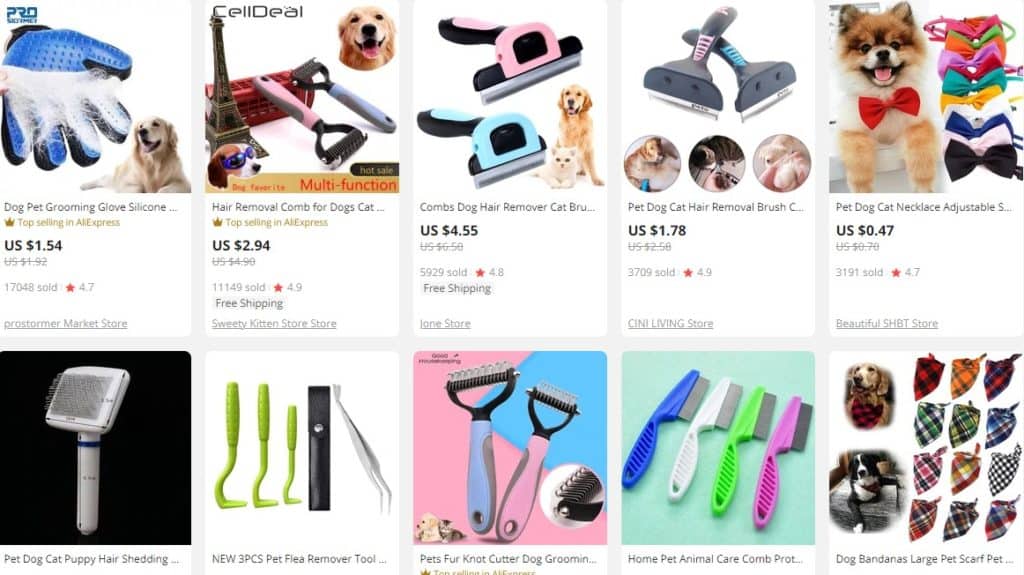 5. Dropship Stain And Odor Removers
Speaking of using the bathroom, sometimes your pet will accidentally leave behind stains and odors that reek. Instead of living with these smells, of course, your future buyers will invest in some stain and odor removers to help clean up after their pets.


Some animals have only a collar. Some pets additionally have a tag with their name / their owner's name and their address and/or phone number. We all heard stories about animals getting lost or running away. This colorful pet product helps the pet be visible to you and thanks to personal information and adchoice lets other people notice the pet and help to find his way home.
The best part about collars and tags is that they can be customized to fit every pet's personality.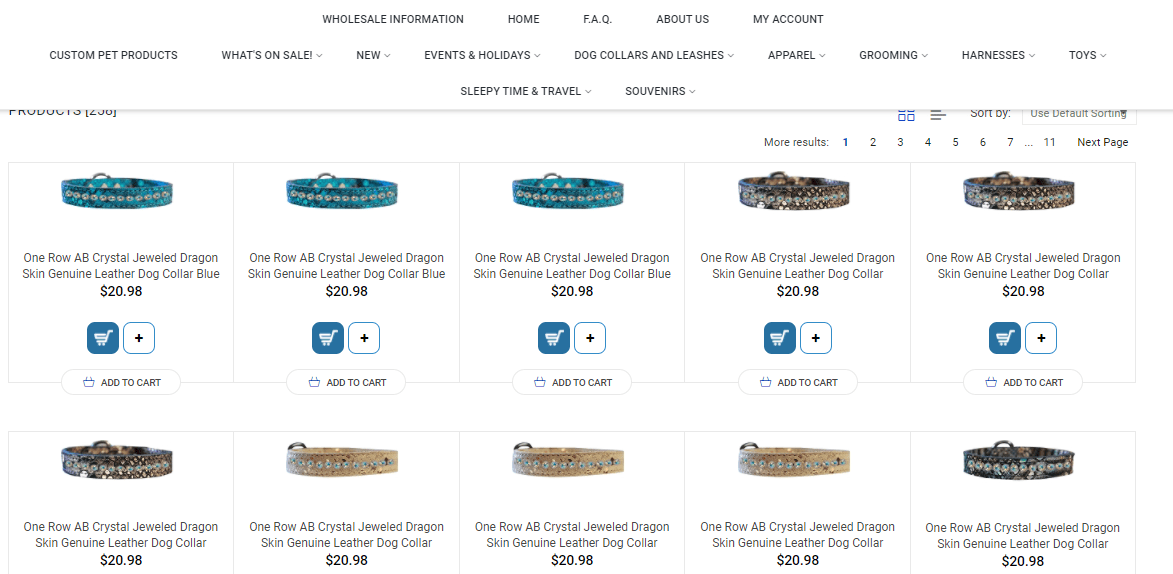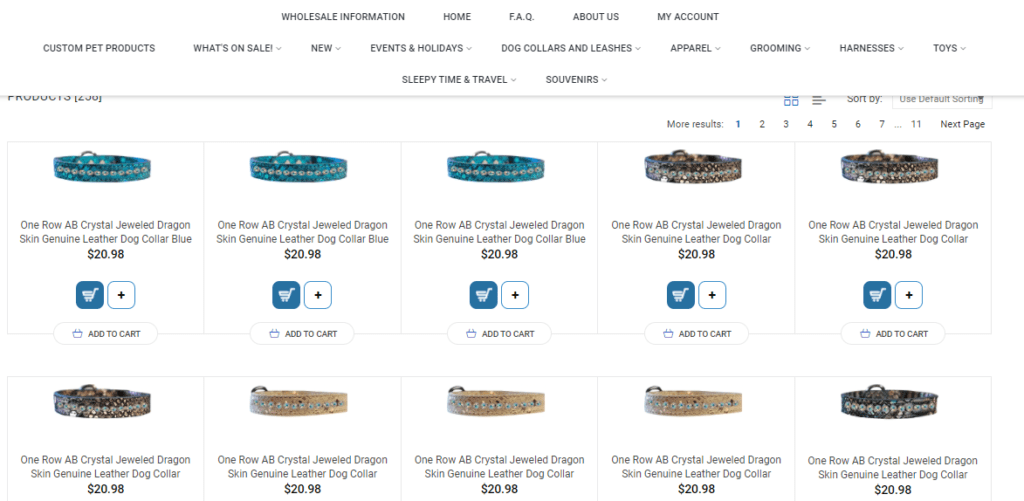 7. Leashes And Harnesses – Pet Essentials To Sell Online
In the past, more pet owners used to go with only a leash. But nowadays a harness can provide more security and comfort, especially for pets that tend to tug and pull on their leashes. Pet customers prefer lightweight but strong enough leashes and harness to maintain their pet.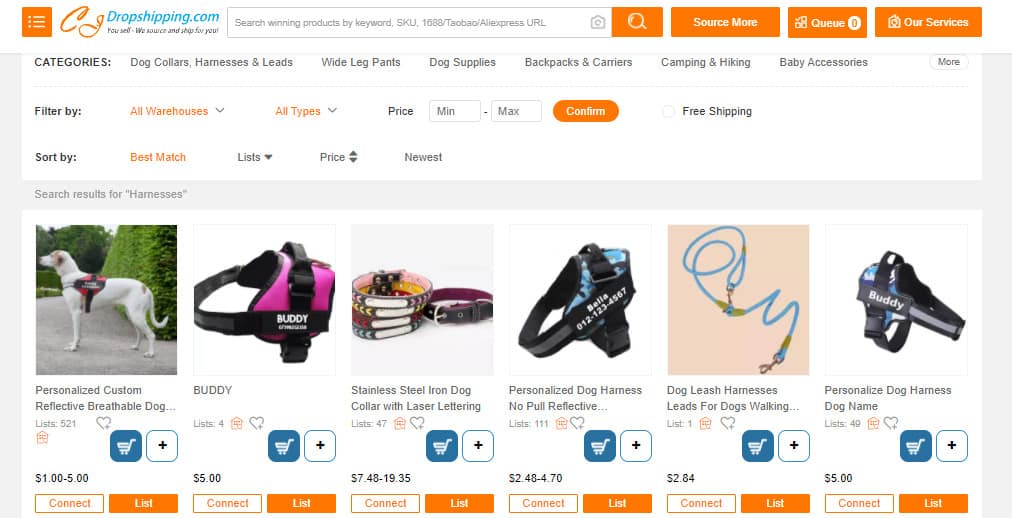 8. Dropshipping Pet Toys (Dog Toys, Cat Toys…

)
All pets need pet toys for stimulation and fun, even fish. This is a pet essential for any owner, so you will reach the target if you add any of them to your store.
Most dogs want durable chew toys.
While cats love mouse-shaped toys infused with catnip.
Balls are a must-have for any pet, including chickens (did you know that?).
I really advise you to avoid toys that have small pieces (feathers, bells, eyes). You know such things can be easily ripped off and eaten.
Pet toys are especially high-in-demand on holidays like National Love Your Pet Day.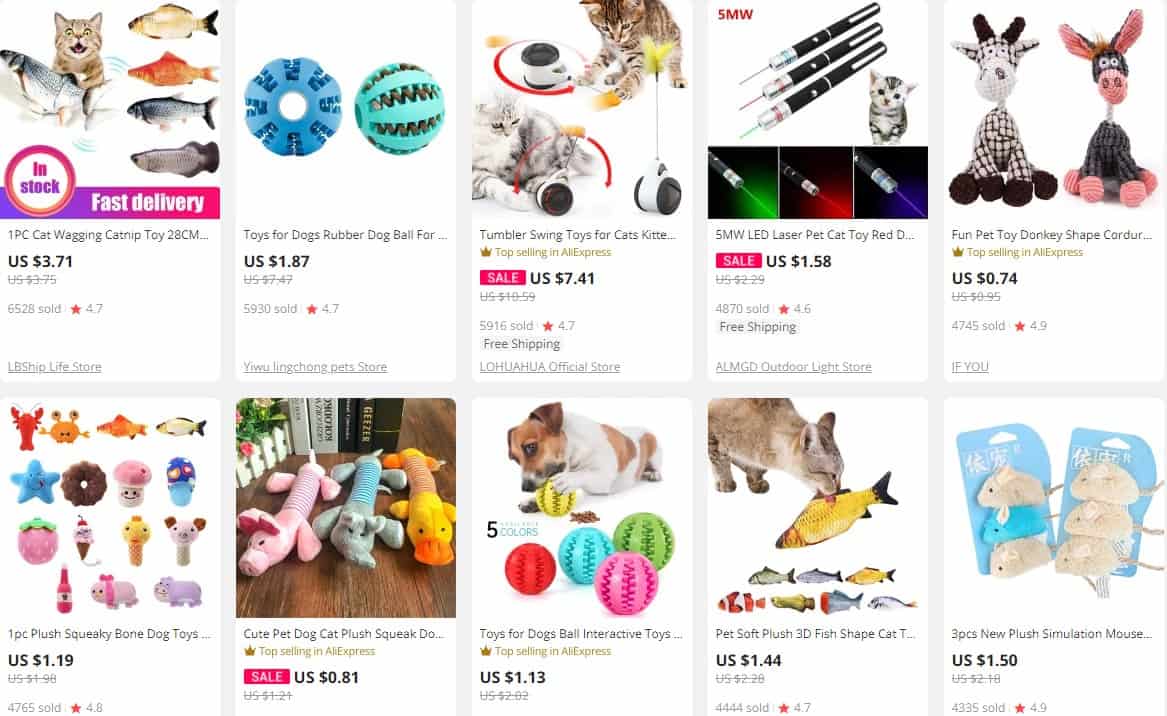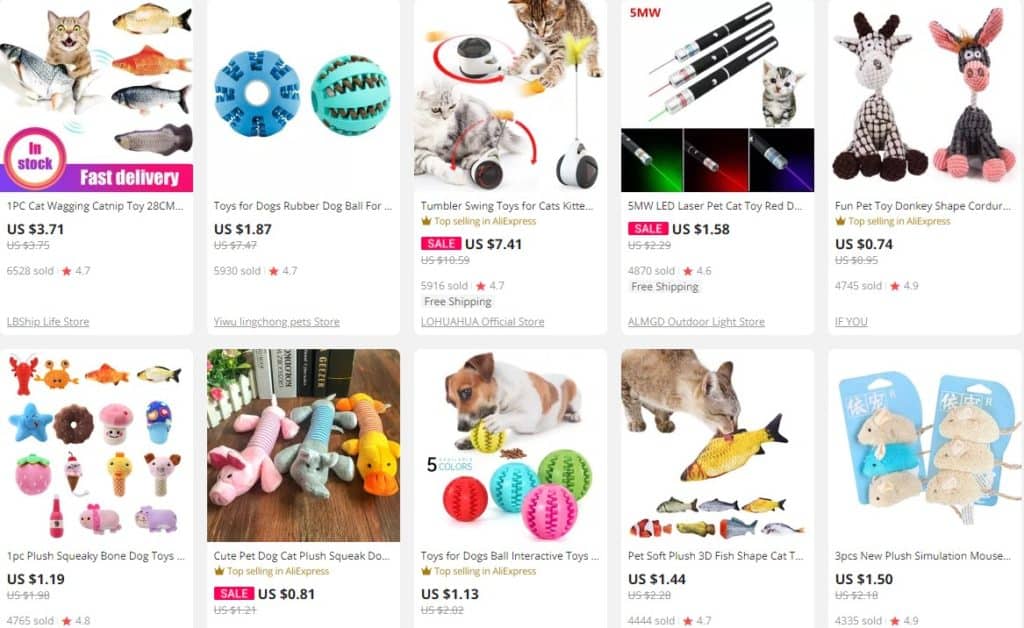 9. Crates, Cages, and Gates
There are so many cases when pet owners need crates, cages, and gates that you will be surprised you didn't notice it before!
Cages and gates help to keep the pet in its intended area.
Some people who have small babies use pet gates to let toddlers and animals spend time on the floor separately without worries that they will harm each other or do awkward things (like licking tails for example).
Multiple pet species owners/house training need crates, cages, and gates to avoid accidents, and to give private space or secure room for their animals.
People invest in a travel-size crate, too, for those trips to the vet and the beach.
Crates can also provide a safe, secure space with some privacy for your pet.
Crates, cages, and gates are a great option for pet owners who are gone for hours.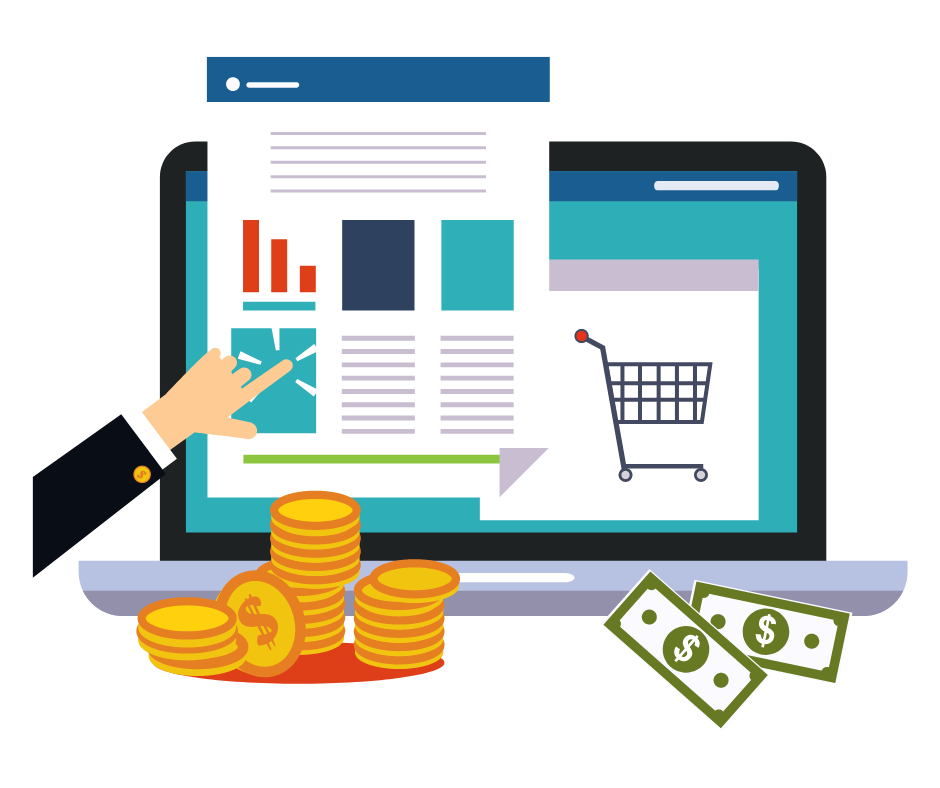 Don't wait for the profits, make them!
Start a profitable dropshipping business with DSM Tool. Get a free course and a free trial of the software.
10. Beds and Furniture – Pet Products to Sell Online
All pets need toys for stimulation and fun, even fish. This is a pet essential for any owner, so you will reach the target if you add any of them to your shop.
Most dogs want durable chew toys
While cats love mouse-shaped toys infused with catnip.
Balls are a must-have for any pet, including chickens (did you know that?).
I really advise you to avoid toys that have small pieces (feathers, bells, eyes). You know such things can be easily ripped off and eaten.
While expensive, these products have potentially high-profit margins. You should promote them on special occasions when customers are ready to spend more than usual. For example, on National Love Your Pet Day.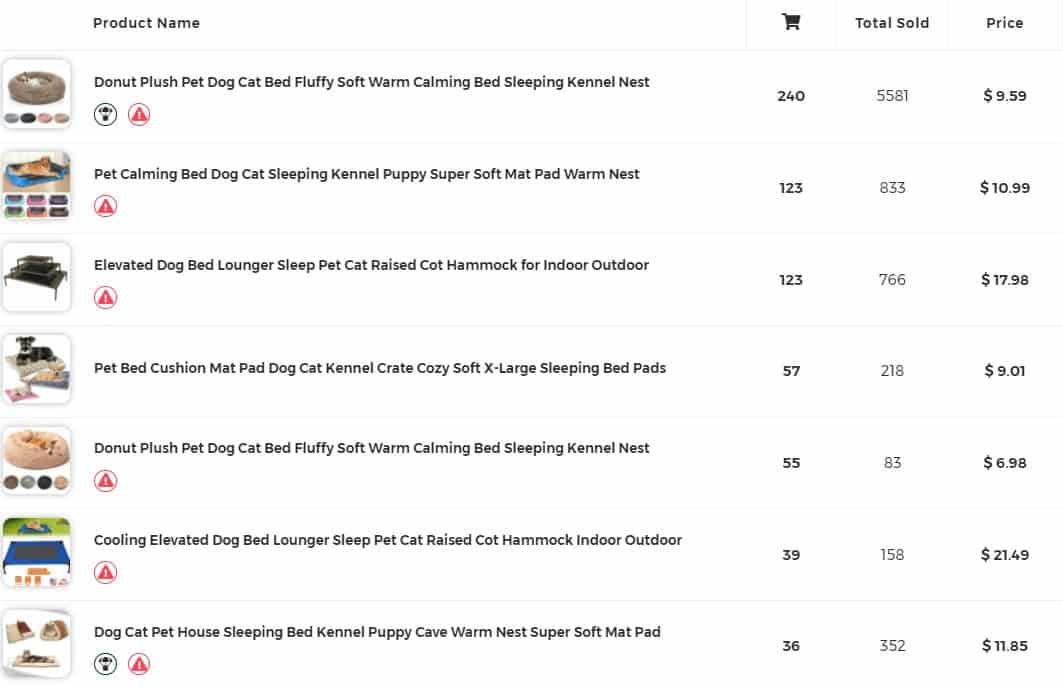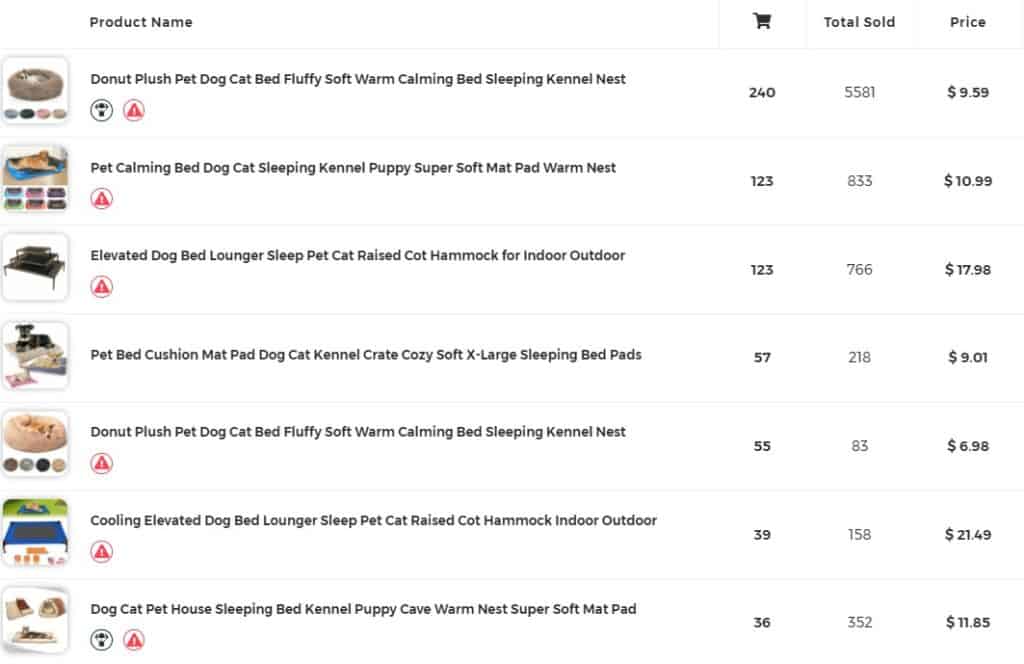 11. Dropship Pet Accessories and Costumes
Pet accessories and costumes, and print-on-demand pet products have become more popular in recent years with the rise of smaller breeds and handbag dogs. Costumes are a great seasonal dropship product with specialty options for Christmas and Halloween etc.
By the way, Halloween is coming and obviously, we will speak about seasonal, themed pet products, which demand is limited in time. Pet clothing dropshippers don't keep those listings all year in their online store. However, the statistics show that a certain group of shoppers still buy the thematic products 2 weeks after the holiday is over since they want to save some money.
12. New Smart Devices Address Pet-Care Needs
Technology has not only changed how many consumers purchase pet products, it's also changing the type of pet products available on the market. In particular, the rise of the Internet of Things and smart devices is transforming pet care in new ways.
With new pet tech products, pet owners can now track their pet's physical activity, location, and health metrics. Internet-connected video cameras and treat dispensers have been upgraded to allow pet owners to engage with their pets via Skype-like connections and dispense food while away from home. The goal of these smart devices is to eliminate stress for busy pet owners and to care for the needs of the animals on a high level.
Packaged Facts also expects to see veterinary services move toward digital, alongside the advancement of Internet-based solutions and applications designed to assist veterinary professionals.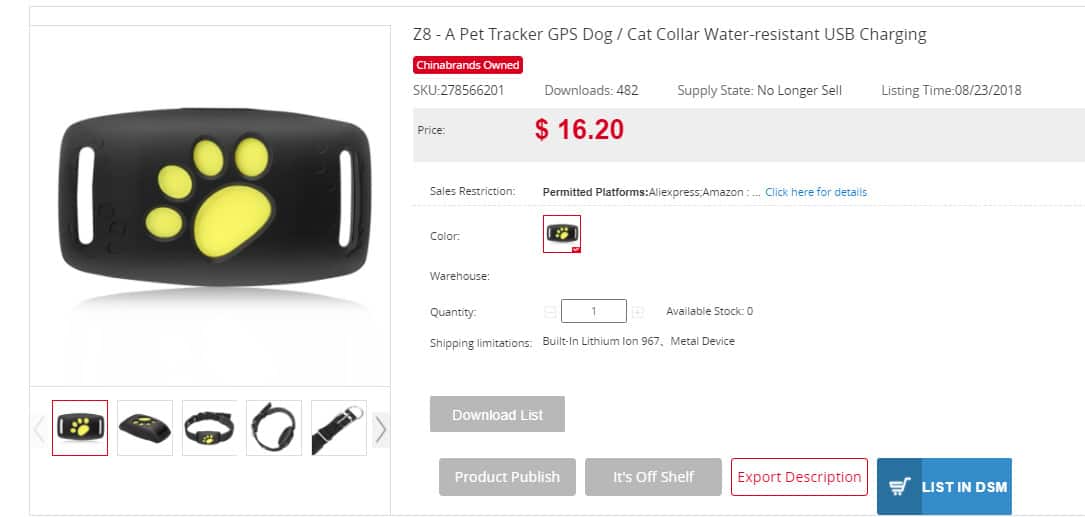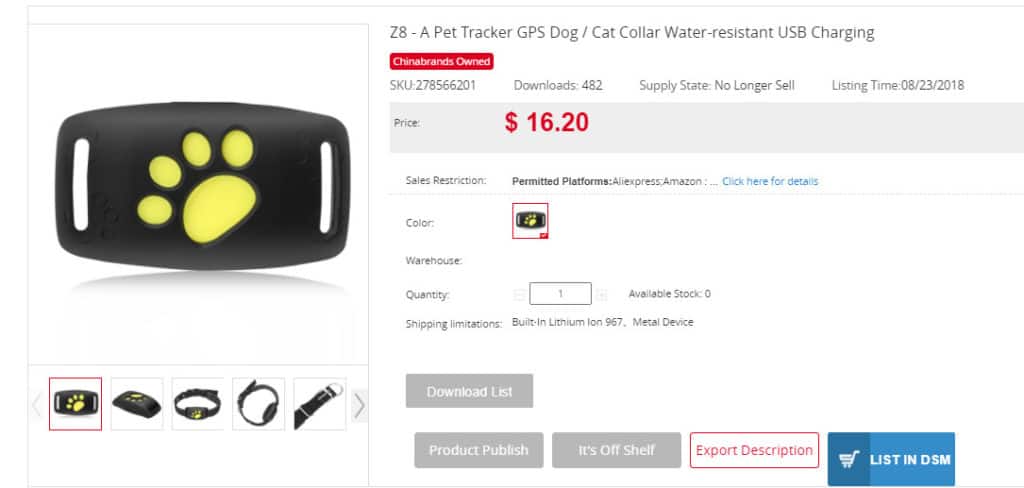 As you see there are multiple pet products to sell online and you do have a choice! Now it is time to focus on choosing a wholesale pet supplier to dropship with. In order to resell pet products you have to ensure your supplier is trustworthy and that they have a large inventory of pet products in the pet niche. To be on the safe side, consider choosing a few suppliers to work with.
The Top 6 Wholesale Pet Suppliers
Since you are not producing your own goods, you must deal with wholesale suppliers who provide high-quality goods. Now, I'm going to show you the TOP 6 wholesale pet suppliers.
By the end of this article, you should be able to decide easily who will supply your online pet dropshipping store and wholesale pet products drop shipping will be as easy as a pie.
1. Mirage Pet Products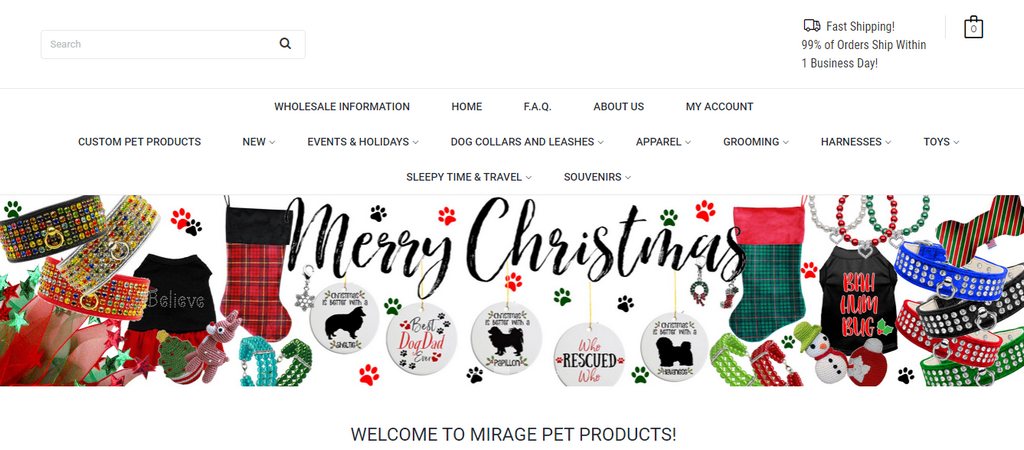 Mirage pet products are US-certified wholesale distributor that produces nearly 100,000 original and trending pet products: fun pet apparel, holiday clothing, strong dog and cat collars and other accessories, cute pet toys, and traveling items. All of them go with the wholesale prices. This wholesale dropshipping supplier is friendly for reselling and offers a special program.
Mirage Pet Products does not charge a dropshipping or subscription fee, only shipping cost and the cost of the product. You can inform them that you want to dropship and get access to an excel file with all important information about their products and get high-quality images for their wholesale products.
2. CJDropshippping
CJDropshippping is one of the top wholesale websites for dropshippers which is based in China. In the nutshell, it is a dropshipping platform that provides various dropshipping services including product sourcing, order processing, shipping services, product branding, customized packing, and some other useful features for the e-sellers. Visit the site and check out the most popular dropshipping pet products from CJdropshipping!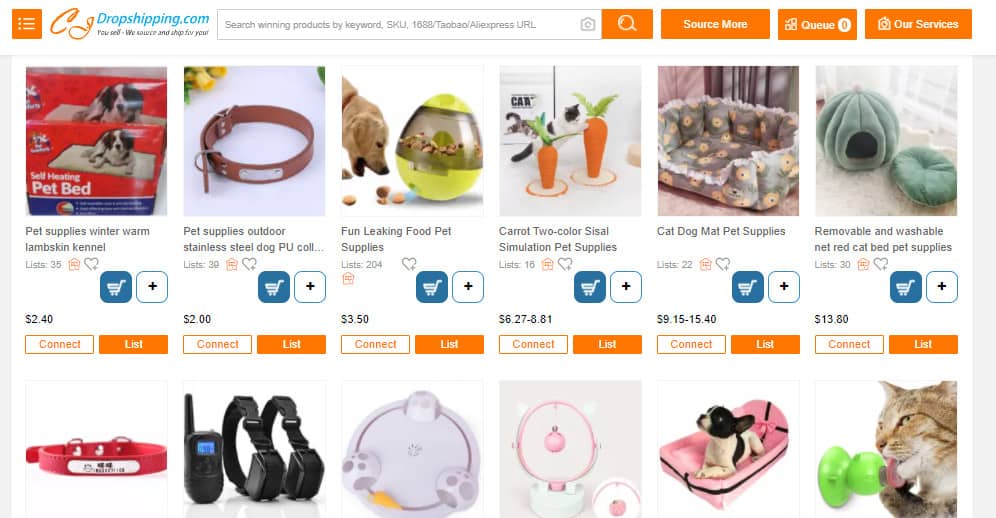 3. Wholesale Central
This is a free dropshipping supplier where you can find more than 1,4000 wholesale suppliers, including pet products. Basically, it is a list of various suppliers. Once you've decided what you want, they give you a detailed list of products to browse directly from the manufacturer's website. It's totally free and one of the best wholesale dropshipping sites.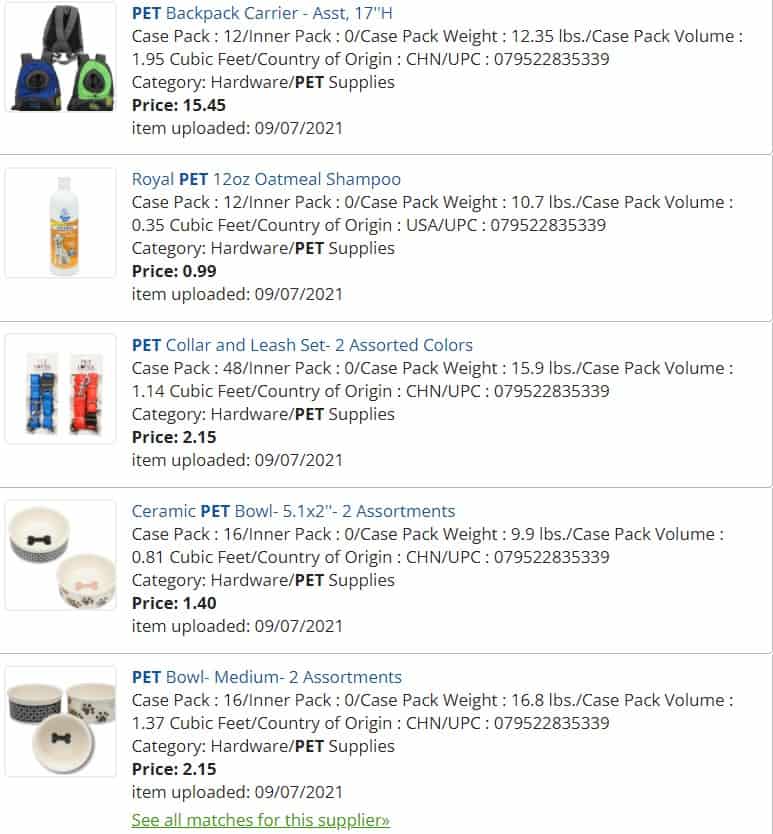 4. Costway
Costway is one of the top wholesale websites in North America and Europe. They sell everything people need starting from business activities to daily life whether that's home and garden items to sports and hardware equipment, from auto parts to DIY projects all the way to business and industry products.
Costway is a dropshipping-friendly supplier that offers a reselling agreement. Costway orders come in packages with Costway logos but without invoices. This supplier is perfect for pet supplies dropshipping.
Learn more
In the guide to dropshipping from Costway, you can learn how to dropship pet supplies (and not only) from this dropshipping site.
5. Tvcmall
Tvcmall (aka TVC) is a China wholesale and dropship company that has been in the market since 2004. It's owned by a company called Shenzhen Tvc-tech Limited. Tvcmall is a legitimate eBay wholesale supplier of unbranded electronics and accessories. Nonetheless, you can also find items from other daily-updated categories like wholesale pet supplies, home & garden, toys, sport & outdoor, lights, health & beauty, and baby & mother.
Overall, they have 100,000 high-quality items for dropshipping. Additionally, they provide design services and customized packaging. Since it's a dropshipping-friendly supplier, there would be no TVC logo in the shipped packages. And no invoices.
It's a good supplier of electronic pet products (but not only).


6. Chinabrands
Chinabrands is more than just a wholesale pet supply company. They sell anything under the sun. It's similar to Amazon, however, the sellers aren't retailers. Manufacturers are the ones who sell wholesale pet products.
Once you are on the site simply search for "pet supplies" and you'll be given product options. If you wish to be more particular, you can do so.
Note that this supplier doesn't focus on selling pet supplies, that's why the pet product range will be small. You can get everything you need to know about this top wholesale dropshipping site in the guide dropshipping from Chinabrands.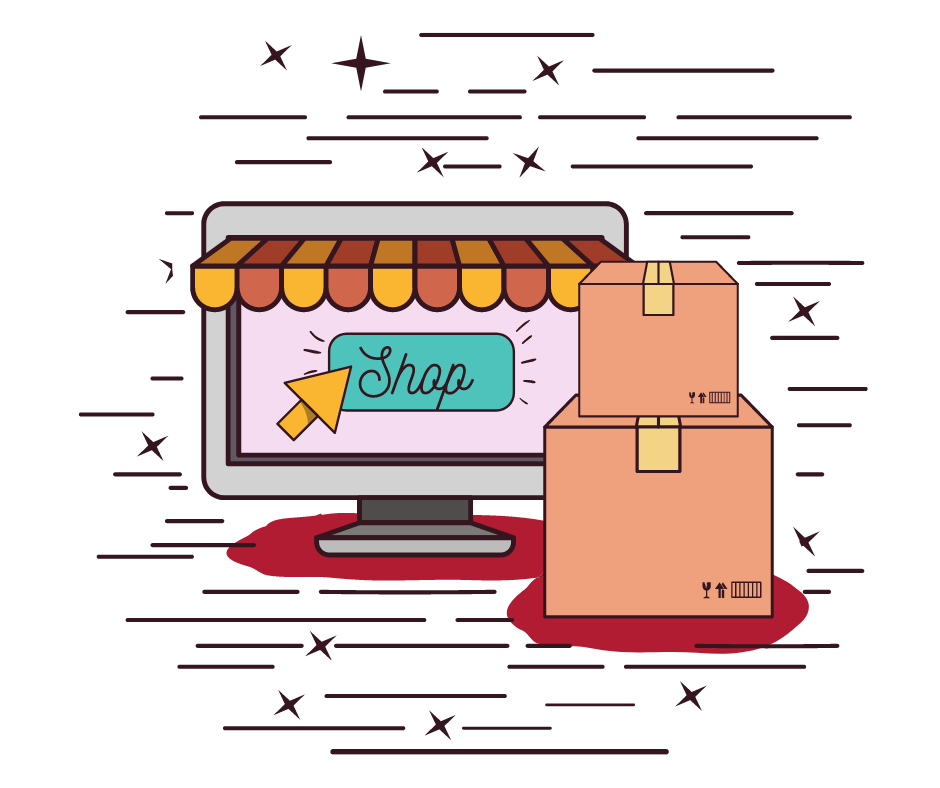 It's time…
Don't wait for success to come. Hire yourself and start your own dropshipping business
Conclusion
Pet products dropshipping is a very lucrative niche. As the relationships between pets and people get closer, animal owners are willing to spend money for pets with pleasure! No matter if they have a cat, a dog, or even a chicken, every pet has essentials – like food and toys – that it needs to live a long, happy life.
I recommend you add these basics for pets to your pet store and in tons of varieties, so your customers can find the best match for their pets. And don't forget to check product reviews before adding them to your store as it will help you to ensure your supplier is trustworthy and reliable.
Now go dropship pet supplies!