About Costway
Costway was established in 2008 and like many other online suppliers they started selling on third-party platforms like Amazon and eBay. In 2015, they set up their own online shop aiming to provide quality products and favorable price.
Over 10 years of experience in the market, they've grown to be one of the top-tier retailers in North America and Europe. Right now, they have warehouses in the UK, Germany, Italy, Canada, France, Spain, and of course the US. Good news! Costway is now a supported supplier of DSM Tool that you can use for your dropshipping store.
In this article we will learn: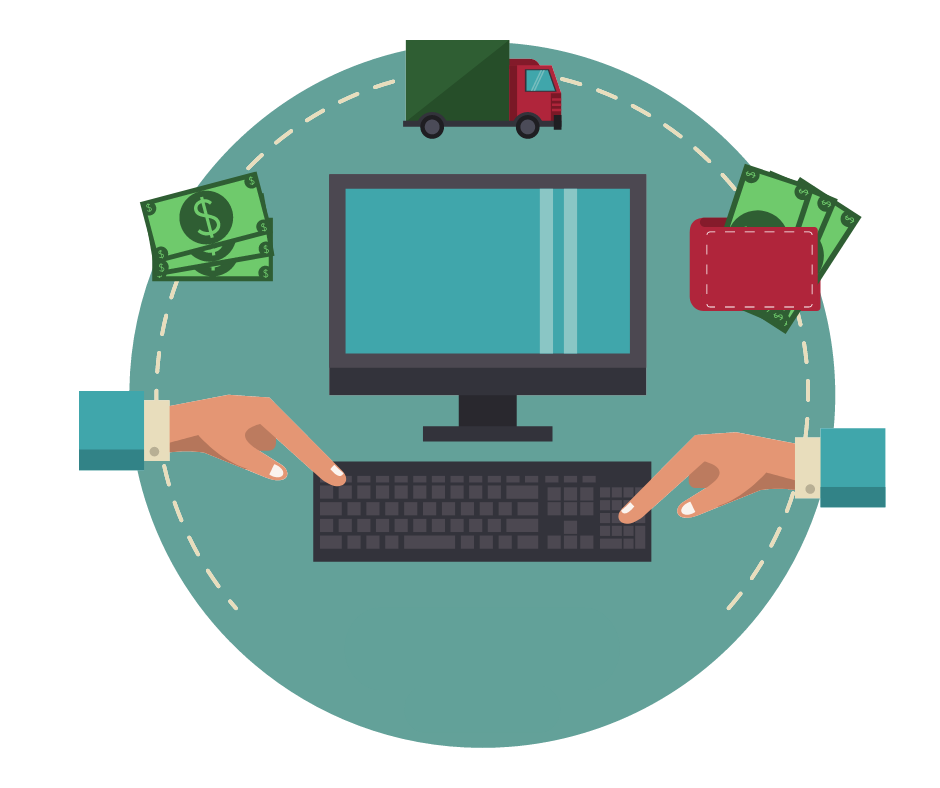 Not yet making money online?
Start your own dropshipping business. Sign up for a free trial of DSM Tool and we'll help you get started. Today is the day.
The Reasons You Should Start Dropshipping from Costway
Offers a Dropshipping Program and a Re-seller Agreement
If you're selling on a marketplace such as eBay or Amazon, according to the marketplace policies in many cases you'll be asked to provide a reseller agreement. Do you know what's that for? It allows you to dropship products from that supplier.
For example: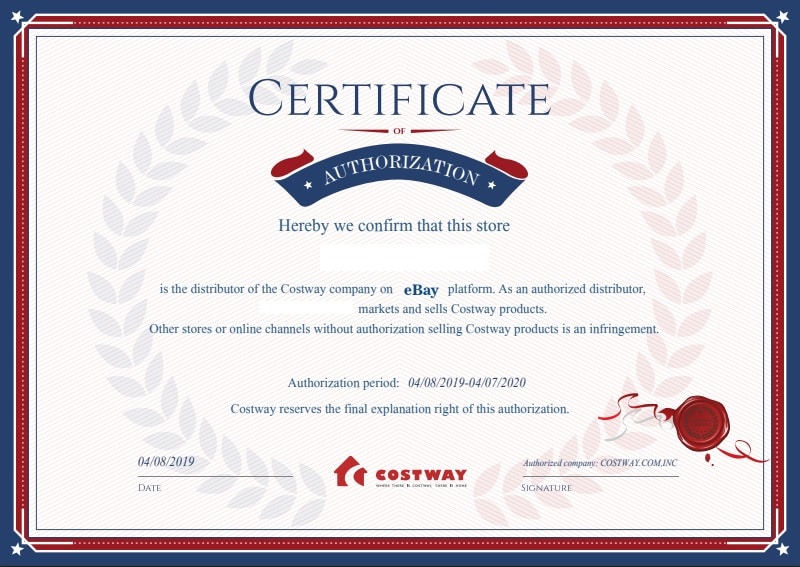 This is the reseller agreement that Costway gave to me in order to sell their products in my own store. Later in this article, you will get a step by step process on how to get yours.
Costway packages are (not really) dropshipping friendly
In order to reduce customer's claims that products have been dropshipped to them, some dropshipping friendly suppliers (like Tmart) offer to send packages without an invoice, marketing material or their logo on the package. Costway only stands in 1 of the 3 requirements. They do deliver packages with logos and some of the packages have Costway marketing material in them. However, they don't include any invoice in the package to release the price info about the product that they sent.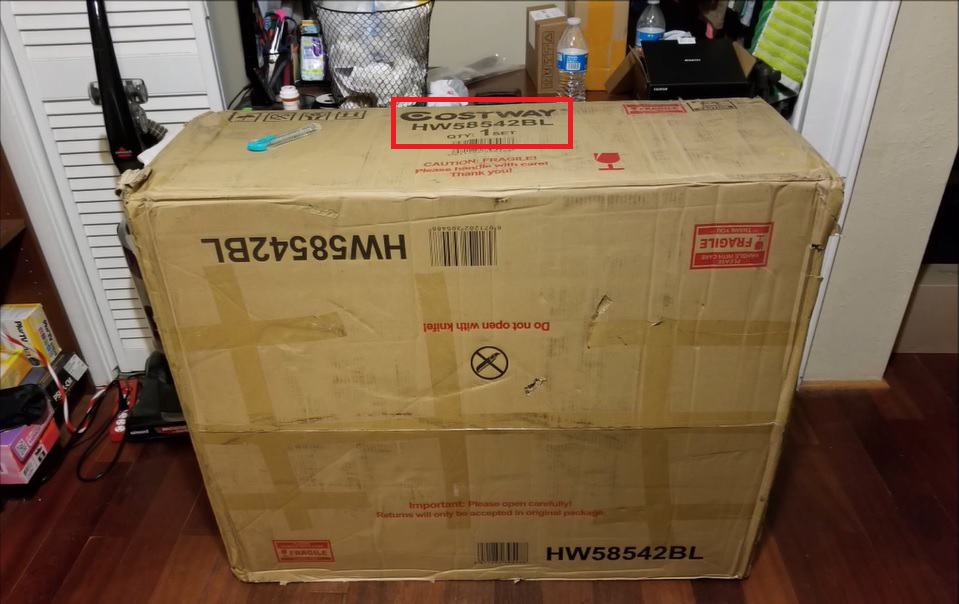 Offers over 8000 white label products and thousands of products of other brands
Costway offers over 8000 branded products that are available on their site and suits whatever your needs are. They do specialize but not limited to Home and Garden products. We'll discuss more deeply what products to dropship from Costway in this article later.
Costway warehouses location
Costway warehouses are situated in North America and Europe. In total, there have 9 big warehouses: 5 are situated in the United States, 2 in Great Britain, 2 in Germany, and they are working on expansion. Based on their website, Costway warehouses are located in the following countries:
the US: in California, Kansas, New Jersey;

Canada;

the UK: in Ipswich;

Germany: in Hamburg;

Russia: in

Moscow;

Italy;

France;

Poland: in Gdansk.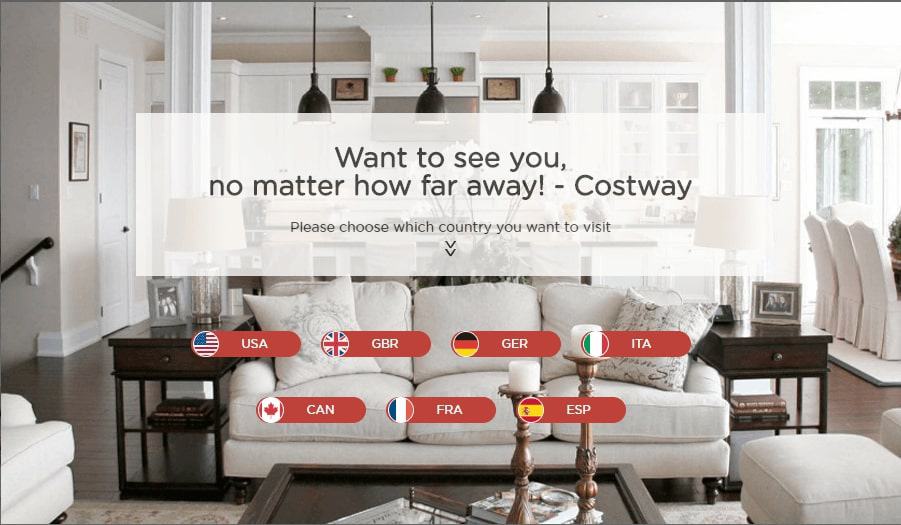 Costway Business Policies & Taxes
Shipping
It was mentioned above, Costway has warehouses in the USA, Canada, and other European countries. They offer free shipping to all of their items, and the delivery usually takes 2-7 days.
It's important: It's always highly recommended to pay attention to the shipping terms of your suppliers since you need to configure your shipping policy. Suppliers can have extra fees for some locations or in general don't ship to certain territories. Missing such information can cost you a few canceled orders or bad reviews. Since Costway is operating in different countries, the shipping terms have its own peculiarities in each country:
Costway shipping in the

US

excludes Alaska, Hawaii, Puerto Rico, and Guam.

In Canada,

NT, NU, YT are excluded.

Dropshipping on eBay Spain, make sure that Gran Canarias, Tenerife, Lanzarote, La Palma, La Gomera, El Hierro, Fuerteventura, Ceuta y Melilla are excluded in your shipping policy for Costway.
Shipping to some regions, islands and cities in Italy requires additional 30 euro fees. Check the list in

Costway Italy shipping guide

to correctly adjust your policy.
You can refer to their Shipping Guide for more details. It is located at the bottom of each site: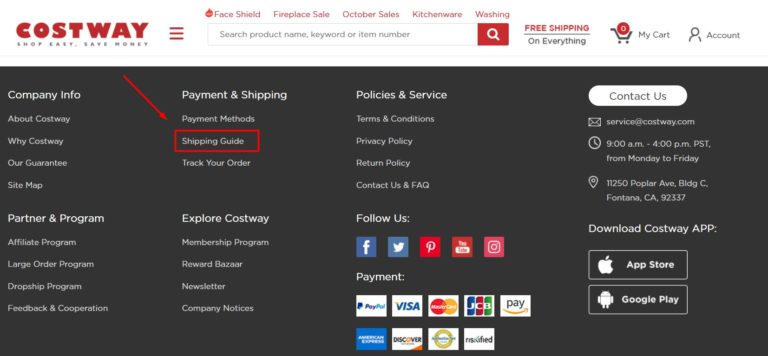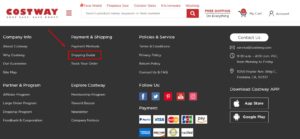 Payment
Costway accepts PayPal and Credit/Debit Cards as a payment method. If you worry about the security of the payment process, well do not anymore because Authorize.net is their payment service provider.
Returns
Costway's return policy is simple. You can return an item within 90 days after the order is placed if you received the item damaged or defective. And all of their products have a 3 months warranty. If your customer feels they are not satisfied with the product you can easily take care of their needs by contacting Costway's customer support at service@costway.com.
Regarding the 3 policies on how to work with Costway using DSM Tool on how to set them properly in your eBay store, I highly recommend referring to the help center article How to set up Costway as a drop shipping supplier in DSM Tool.
Taxes
Online Selling Is a Business. If selling items online is your business, the same tax rules apply to you as for any other business. You pay income tax on your profits at regular tax rates. Costway also applies taxes on the orders you make and it varies depending on the country of the warehouse that you choose.
United States of America – 7.25% sales tax will be applied for orders shipped to CA. No Sales Tax except CA.

Tip: consider using a tax consultant or LLC service to get tax exemption when processing orders shipped to CA to increase your selling margins.
Canada – Sales tax has been included in the product price.
United Kingdom – 20% VAT already charged in all orders.
Germany – undisclosed, possible taxes may apply.
Italy – undisclosed, possible taxes may apply.
France – undisclosed, possible taxes may apply.
Spain – undisclosed, possible taxes may apply.
Customer Service of Costway
Contact Information
The common way to get help from their customer service agents is through email (service@costway.com) but in some Costway site like in the UK, they have a hotline contact number and that is "01473550500". For simple questions, you can always refer to their FAQ section.
Reviews
When dropshipping products from a supplier, your customer service depends on the ability of the supplier to provide good customer service.
On the part of how their customer support assists their customers, based on Trustpilot, Costway has a TrustScore of 7.4/10 based on service reviews. That means they have a great customer support.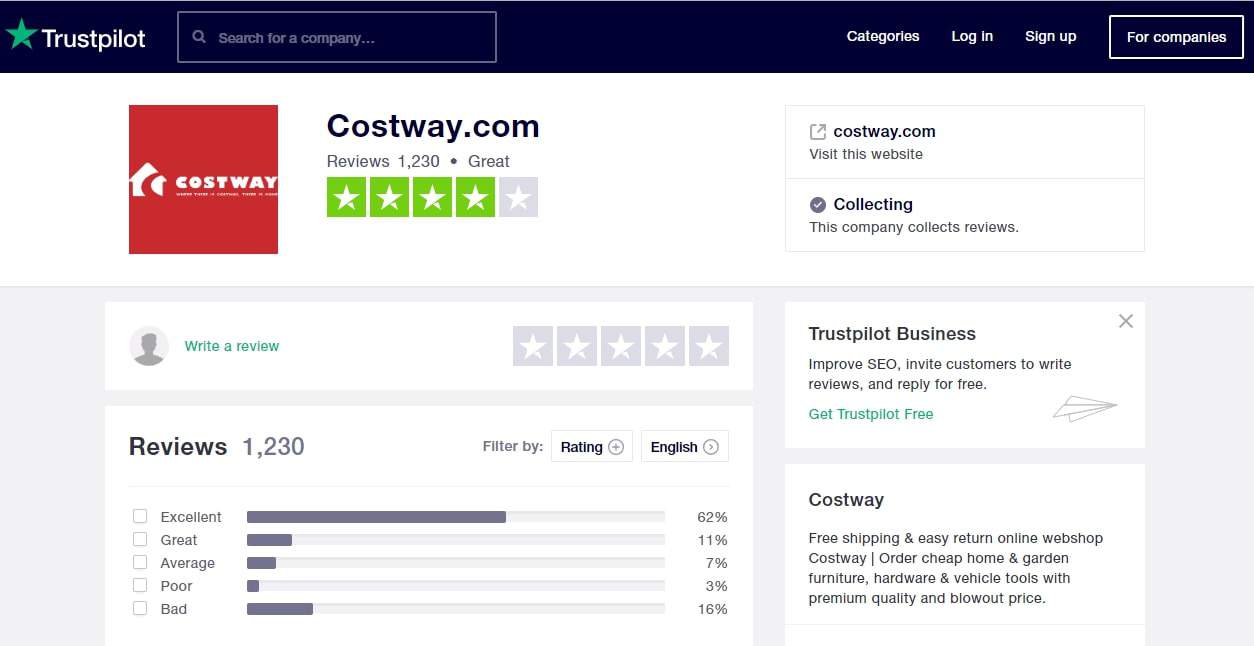 Costway is not exempted from failures. What I like with Costway is that they follow-up on every issue. They try to make things right and a good experience for the buyer. This goes to show that customer support of Costway is really caring for your business.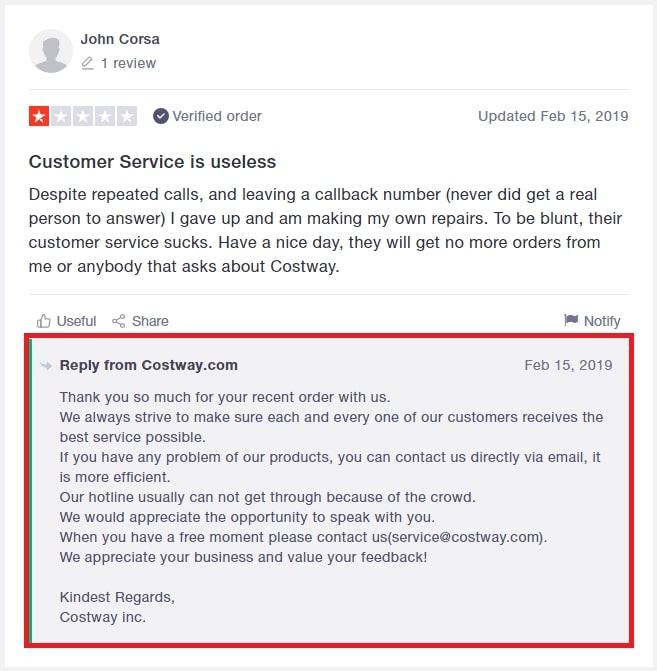 Costway Dropshipping Program
How to create a dropshipping account for Costway website
The most important question to ask is "Does Costway support drop shipping?". Yes, they do and the process to become a Costway is explained below, together with an explanation of how to get a re-sell agreement from them.
Each Costway site has a different membership. The membership that you have in the US site is not applicable to the UK site and to other sites as well. Even the reseller agreement or certificate of authorization that you'll get from the US site is not applicable to other sites. This means you have to be a member first on that site so that you will acquire the reseller agreement or certificate of authorization to drop ship their product.
5 Simple Steps to Start Dropshipping from Costway
Step 1
First, go to Costway website and hover your mouse to the word that says "Sign In or Join Free" and click "Join Today" button.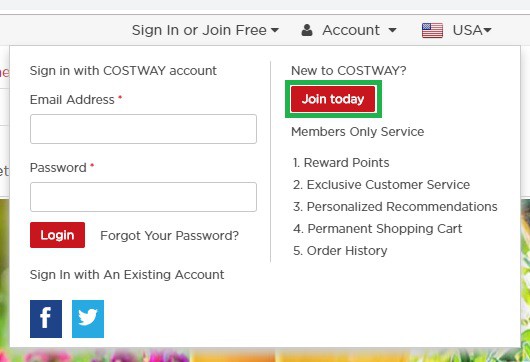 Step 2
Next is to provide personal information like Name, Email, and Password. You also need to put a checkmark on the captcha or else it will not go through, then click the "Register" button. Signing up to Costway's newsletter is optional but if you wish to subscribe, you can get some benefits out of it. Later, we will discuss more of Costway's membership benefits and perks on this article.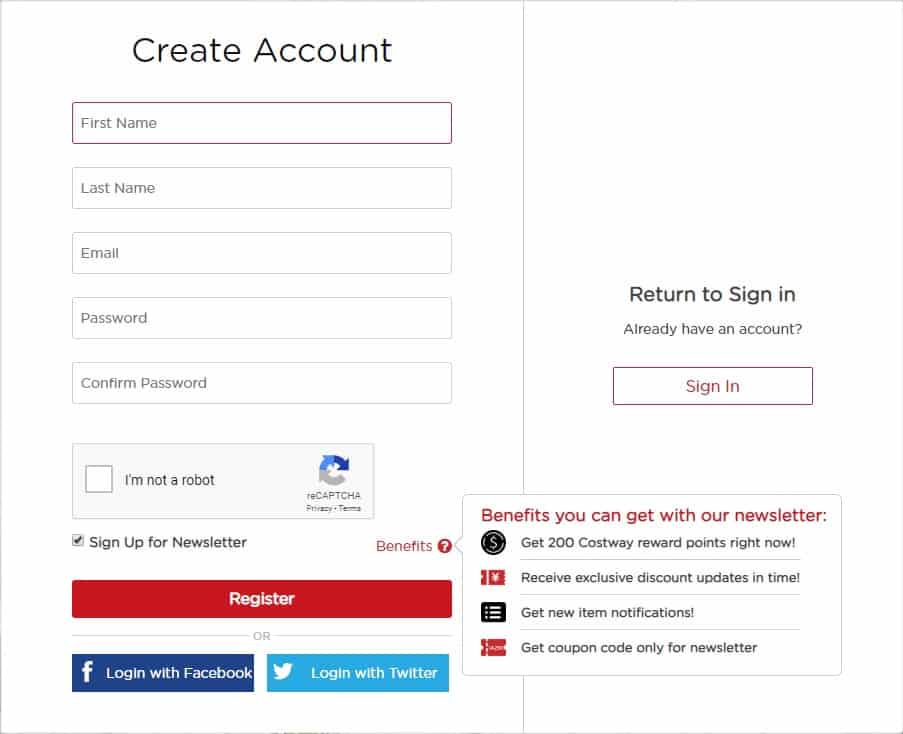 Step 3
After providing all the necessary information, you will be redirected to your My Account page where you can see all the details of your Costway account. Note that it is not yet a dropshipping account, keep reading to learn how to turn your account to a dropshipping account.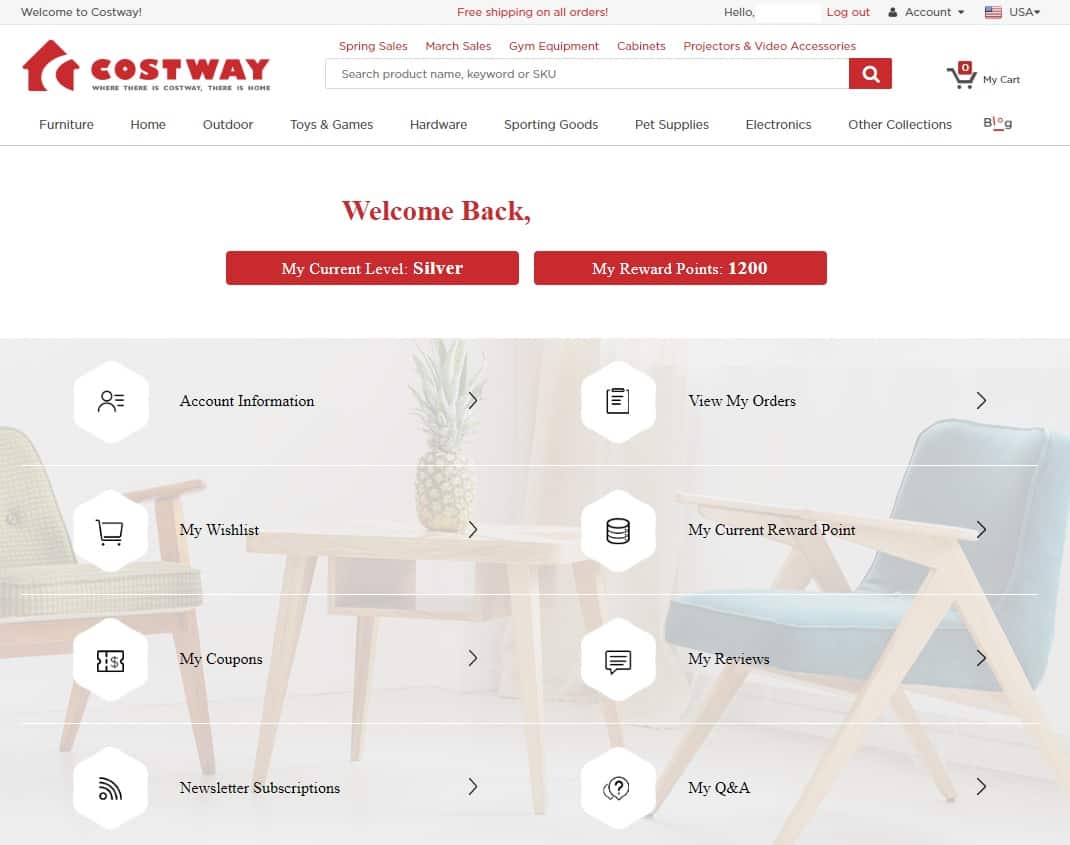 Step 4
Once you have created your Costway account, the last thing to do is to contact service@costway.com for more detailed dropshipping info. It will be helpful if you can give them your needs if you are working on a specific niche for your store. Also, include to your email message the link of your store and a little bit of introduction of yourself to them.
Use the following template to make sure you are sending all of the required information to Costway team:
Hello,

My name is Name and I would like to apply to the Costway drop shipping program, please find my business details below:

Full name: Your Name
Nationality: USA/UK/Germany….
Entity type: Individual / Business / LTD company….
ID number: 12345678 (or: business tax ID)
Sales channel: eBay/Shopify/Amazon
Store links: http://ebay.com/…. , http://mystore.shopify.com
Experience: X years
Automation software: DSM Tool
Notes: Ones approved, please also provide me with a dropshipping authorization certificate.

Thank you very much!
Your Name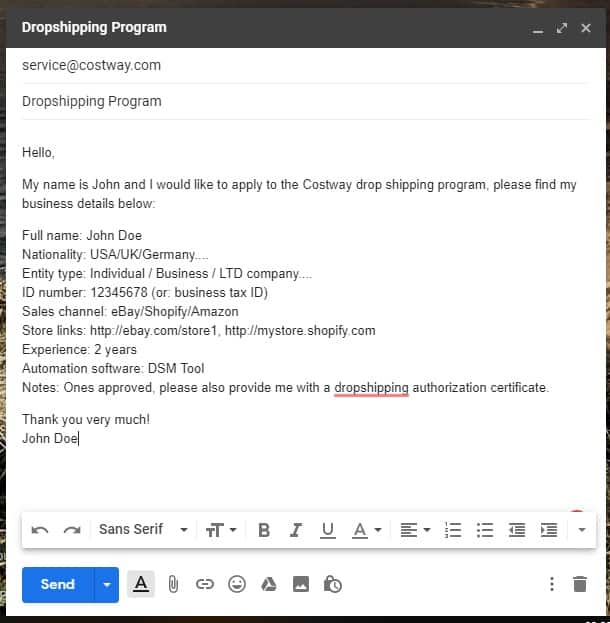 Costway response time is around 24 hours, see their message as a response to my request to dropship in their site.

Step 5
Finally, when Costway acknowledges that you are authorized to sell their items for dropshipping, your My Account's page will change to a dropship account page.
Costway's Reseller Agreement
Aside from updating your account page, you will also receive an authorization certificate coming from Costway's customer support. It is to give you the authority to sell Costway products on the store link that you provided to them. If you have other stores from other platforms or online marketplaces, you have to indicate them on the email message for dropshipping membership. The image below is an actual authorization certificate that I got from Costway: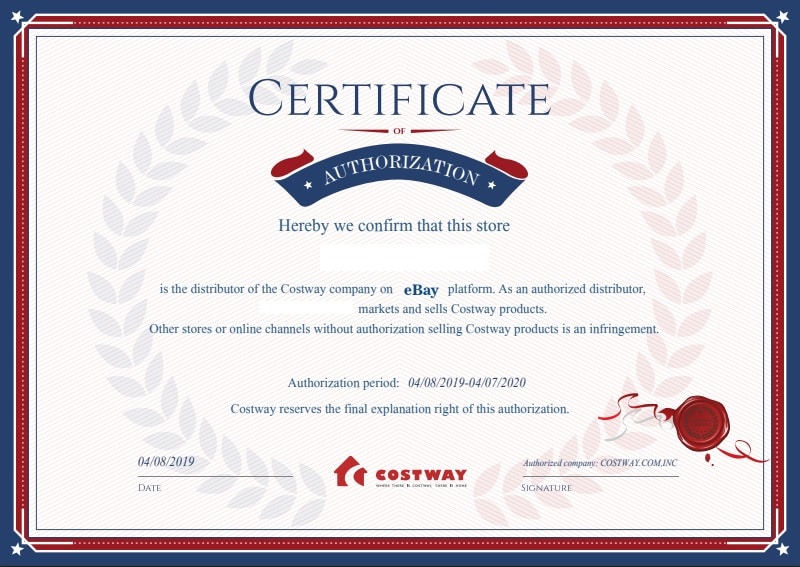 This certificate also serves as a protection from infringement issues from Costway thus preventing as well in eBay VeRO.
Costway Dropshipping Program Benefits
This is a part of your Costway dropshipping account where you can see to measure the total discounts that you will receive based on your monthly sales, you can see that by clicking on "My Current Dropship Level".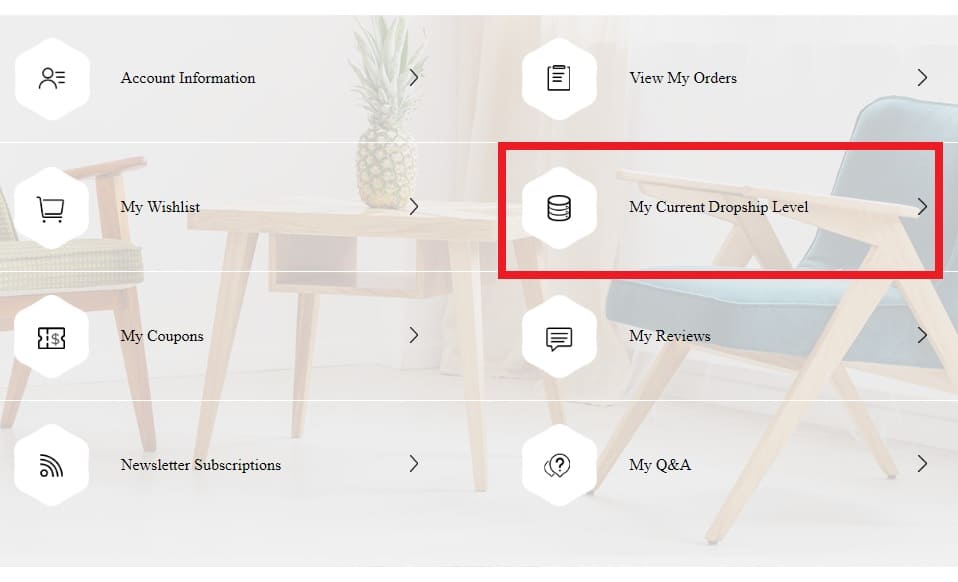 Costway dropship levels
At the start of your drop shipping account in Costway, the initial level will be Level 1 and at this level, you can already get a discount (Non-quality refunds are not counted). Succeeding monthly sales also moves your drop shipping account to a higher level and still get discounts. See the table below: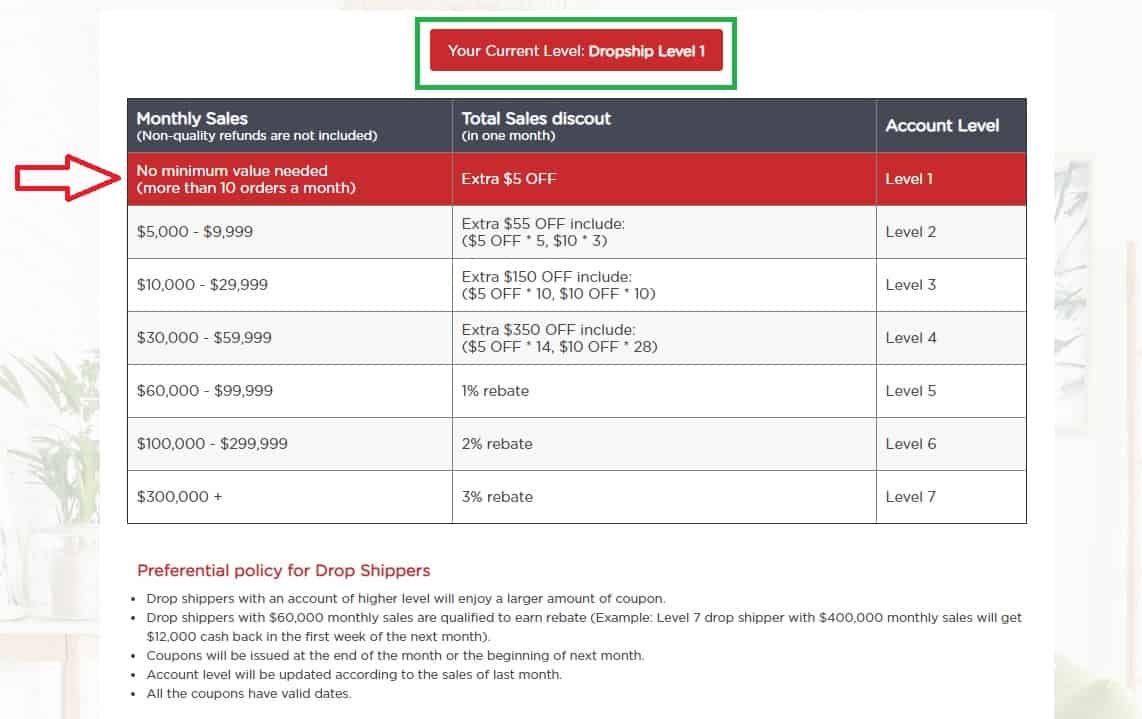 To start with, Level 1 – More than 10 orders a month, Costway will give you a $5 coupon.
Then goes, Level 2 – If your monthly sales between $5000 – $9999, Costway will give you a $55 coupon, including 5 pieces $5 coupon and 3 pieces $10 coupon.
And, Level 3 – If your monthly sales between $10000-$29999, Costway will give you a $150 coupon, including 10 pieces $5 coupon and 10 pieces $10 coupon.
Finally! Level 4 – If your monthly sales between $30000-$59999, Costway will give you a $ 350 coupon, including 14 pieces $5 coupon and 28 pieces $10 coupon.
Extra discount for DSM Tool Dropshipping Sellers!
Get a 5$ discount for orders over 88$ with coupon code: WA885TER when dropshipping from Costway using a drop shipping account!
What to Dropship from Costway
Costway white-label products
Costway's white label products are brands owned by the Costway company, and sometimes even manufactured by them. You can find Costway's products in different marketplaces like the sample I have below are from Amazon and Walmart. Costway themselves as mentioned above are selling their products on those 2 giant platforms and you can see that they are performing well. You will notice that Costway like most of its popular products is home appliances and furniture.
This is a great opportunity for you to take part in the sales-sharing cake, by finding unique ways to generate sales for those products., For example, if you have reached the required drop shipping level you can use a coupon to discount one of their best-sellers and make a quick sale at the same price level as Costway, making a profit from the discount.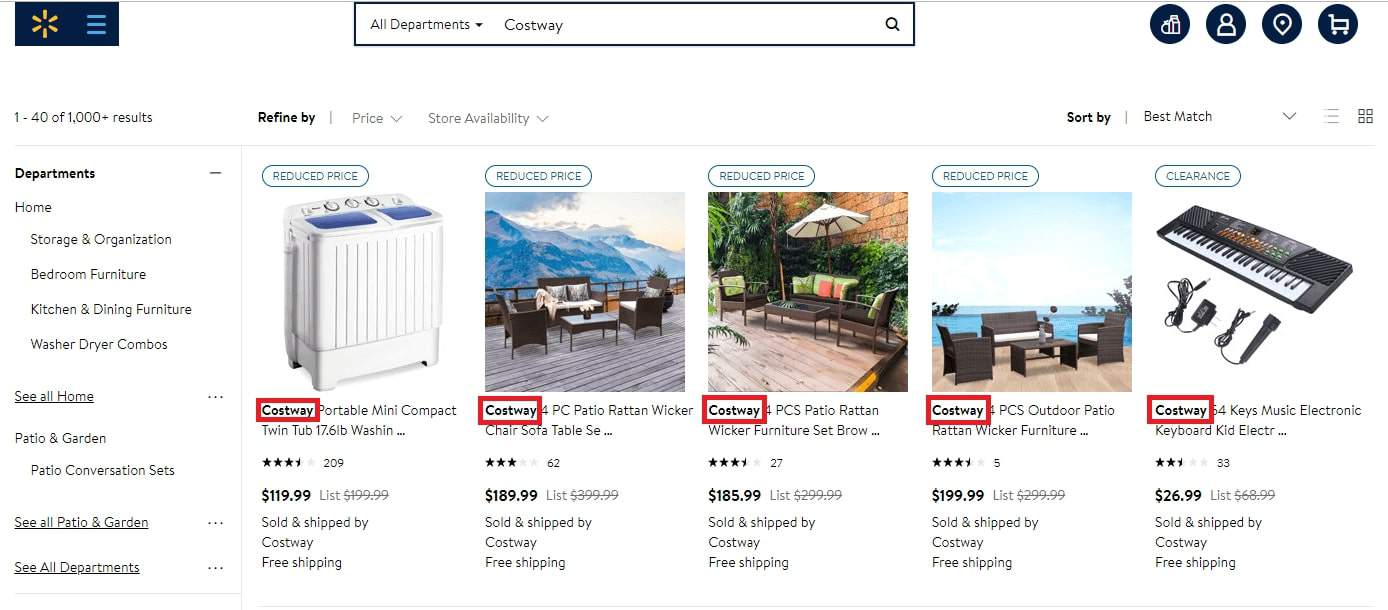 You must be careful of copyrighted products that is why we highly recommend being a member of Costway's dropshipping program so that you will get the full authority of using their products to resell.
Sections in Costway Website You Should Get to Know
Seasonal deals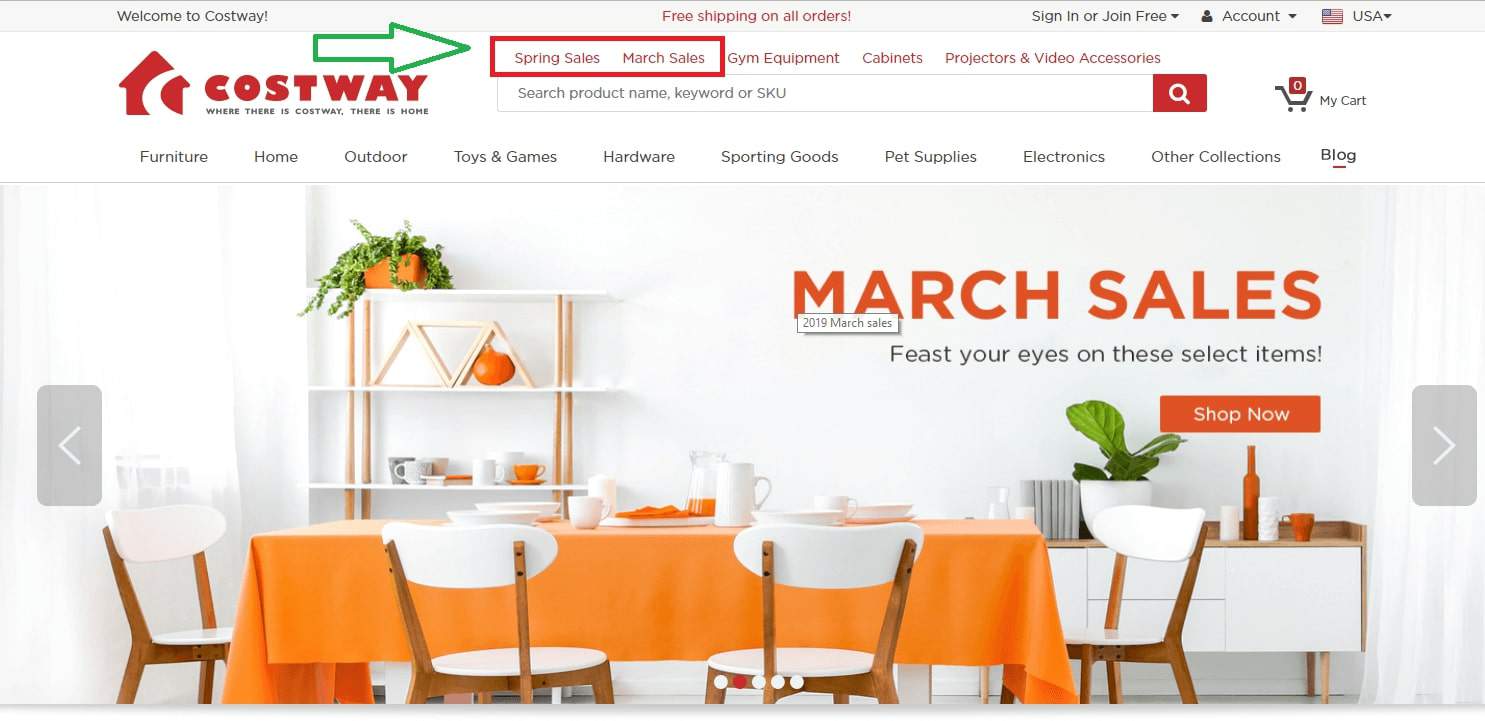 At the time of writing this article, they had a Spring Sale and March Sale. It shows the best selling items featured products and top picks for home furniture and appliances. Always check Costway's website or subscribe to their newsletter for you to get updates on their special deals and discounts. Let's look at the other sections where you can get great products for your dropshipping store.
What are the advantages of seasonal sales?
Products on sale are easier to dropship, because there is a higher chance you will find price differences between Costway and the average price on the platform you are selling. If you are selling on your own website, the seasonal sales help you focus on what products to sell when doing research because you will probably find there the most relevant products for the current trends.
Best Sellers
Costway Best Seller section that shows a variety of products from furniture to gym equipment that sold multiple times and that has good reviews. This is a good chance for you to look for price differences for products you already know that has high demand if you're selling on a marketplace, or save time on product research for your own site store.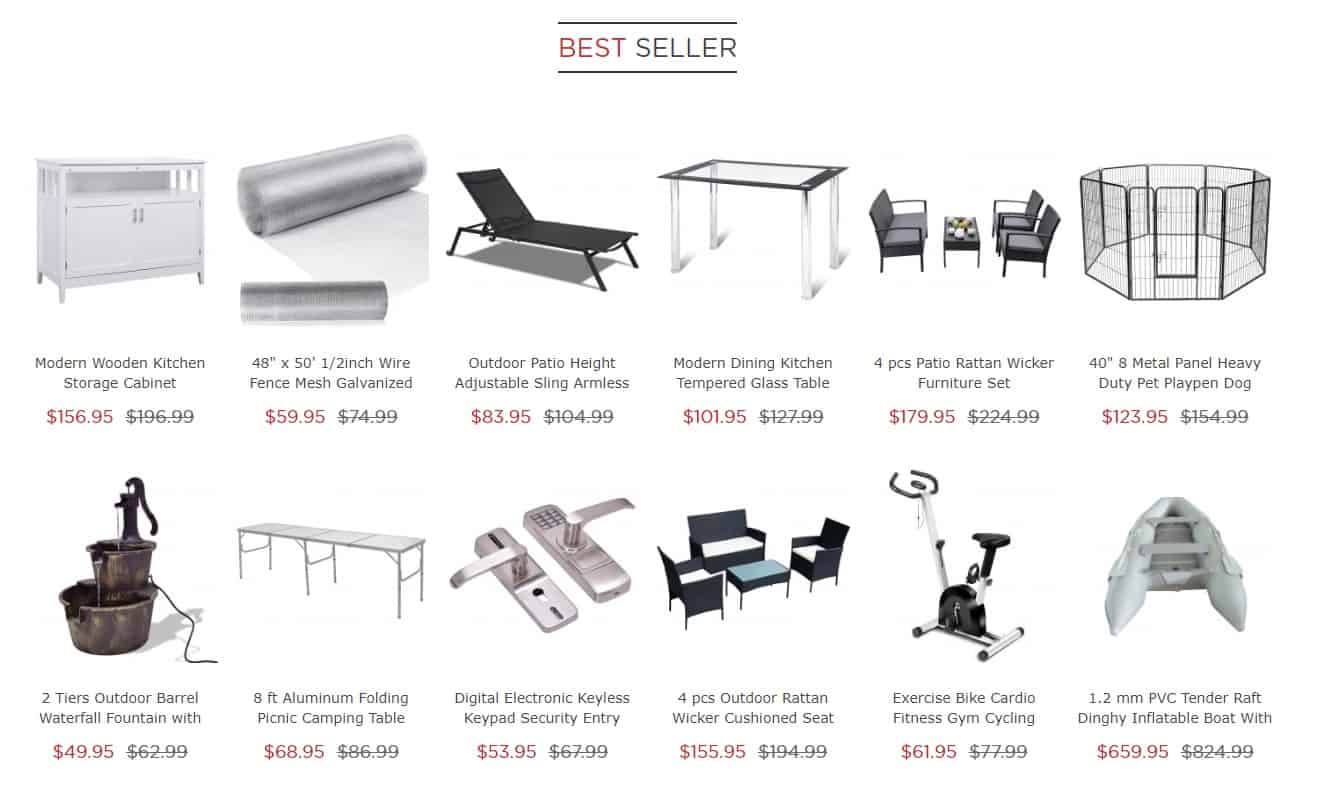 New Arrivals

New products and seasonal items added in their catalog, making it a great opportunity to try to be among the first to sell those products on other sales channels. What is more, new arrivals might result in lower competition and higher margins for you.
Featured Products

In this section shows the promoted products of Costway that is really appealing to potential buyers. These are not only flags of Costway that these are products with demand but also an opportunity for you to enjoy seasonal discounts.
Increasing Profitability When Working with Costway
Membership and Perks
Costway has a Reward Points program. It is a kind of coupon or discount that you can collect and earn in various activities in their site. You would be happy to hear that it does not expire.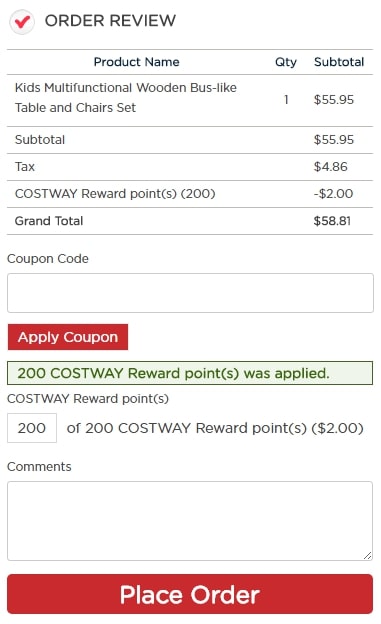 The image above shows how to redeem points when you place an order. Directly exchange points into cash. Redeeming Costway point at a value of $0.01 per point. Earning points by registering an account to their website, subscribing to a newsletter, ordering, reviews, etc.
Cashback
Cashback is another way to secure your profit when you are doing drop shipping. For Costway, Giving Assistant is giving 2% cash back for every successful order. They are the only cashback site that offers cash back for Costway that we could find. If you find another cashback opportunity online, feel free to contact us and we will update the article.

If you are selling on a marketplace like eBay on Amazon, consider using the cash back as a back-end profit. You can keep the same profit margin and reduce the break even level, making your price more competitive.
If you are selling on your own website, use the 2% as part of your margin calculation, that will allow you to invest more in your traffic per conversion.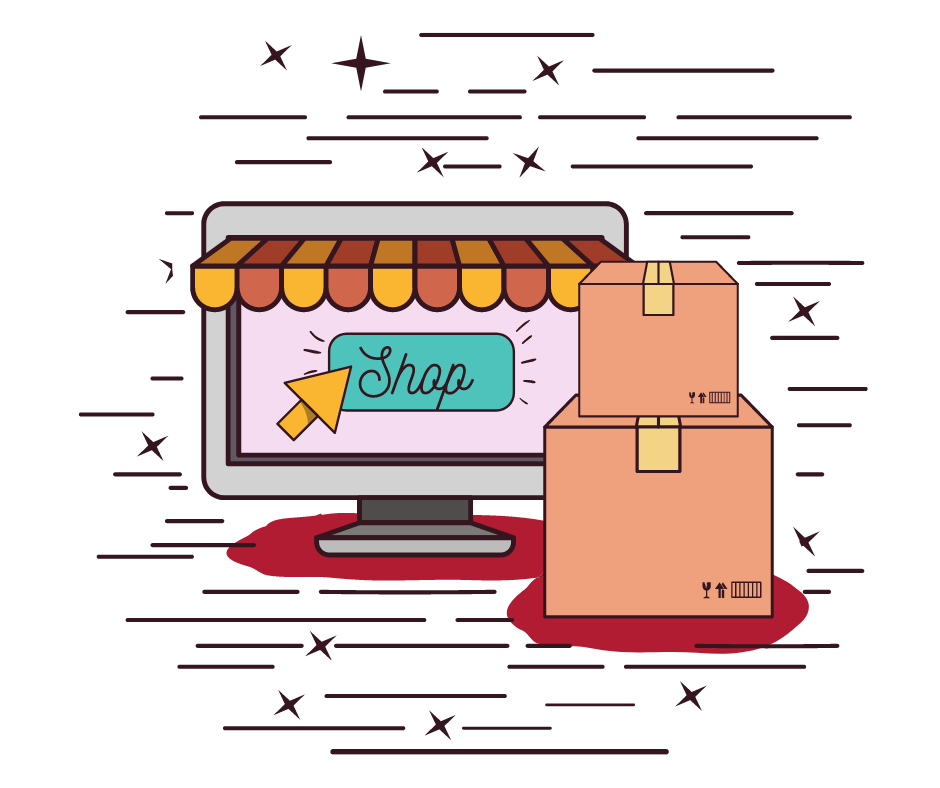 It's time…
Don't wait for success to come. Hire yourself and start your own dropshipping business
Dropshipping from Costway using DSM Tool
DSM Tool integration with suppliers for dropshipping is built to cover the entire dropshipping flow from finding which products to sell all the way to the post-sale customer support automation.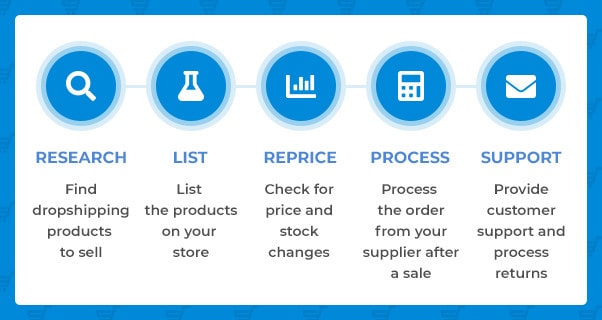 Let's go step by step and see how does DSM Tool help you automate the dropshipping flow when dropshipping from Costway.
Step 1: Find which products to sell
To quickly search products in Costway and also compare the results to other suppliers you can use the DSM Product Search feature which is part of the DSM Auto Paste Chrome extension.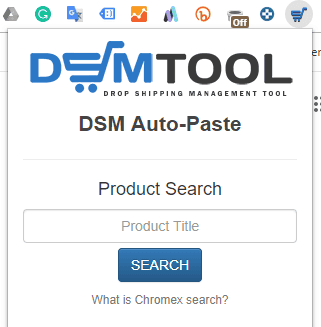 It allows you to open multiple tabs with search results from your favorite suppliers within a single click on a button. You can add Costway to the tab-opening by checking the box next to it in the Chrome extension settings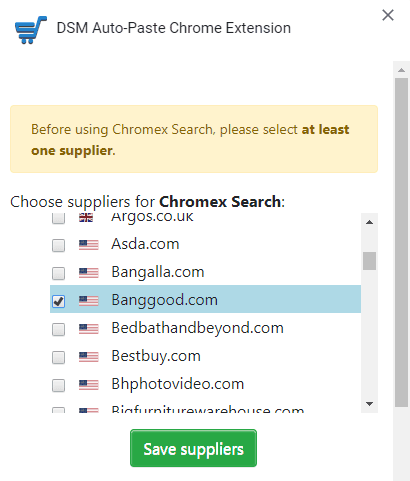 Step 2: Add the products to your store
The items collector
You can use the DSM Tool Auto Paste Chrome extension to list items either in Single or in Bulk.
Single
1. Hover the cursor to the item that you want to list and then click on the DSM shopping cart.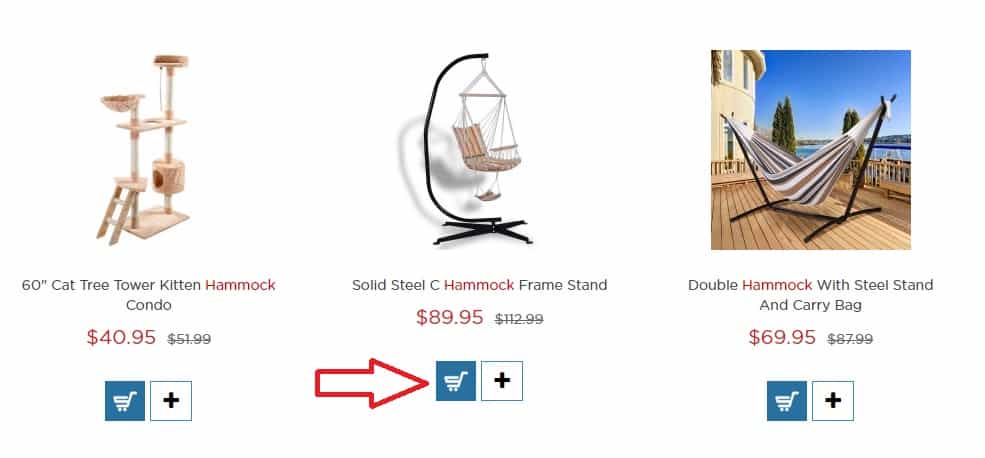 2. The product link will be copied and the page will be redirected to DSM Rapid Lister.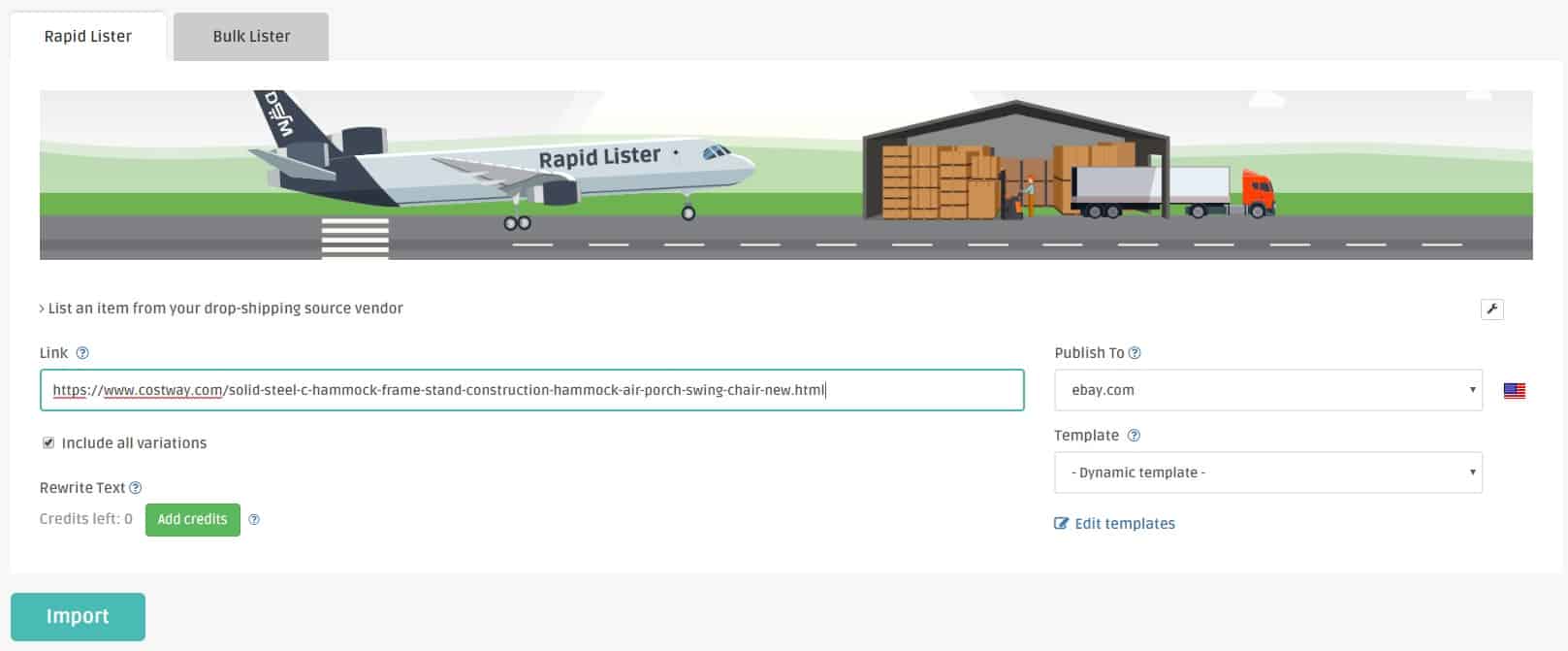 3. The rapid lister will import all of the information from the Costway product page and inject it to the rapid lister, calculating the final price automatically for you. It lets you optimize the price, title, description, and specifications for that product. You could also create an image collage, edit the different variants, change the description template, schedule the listing time and more.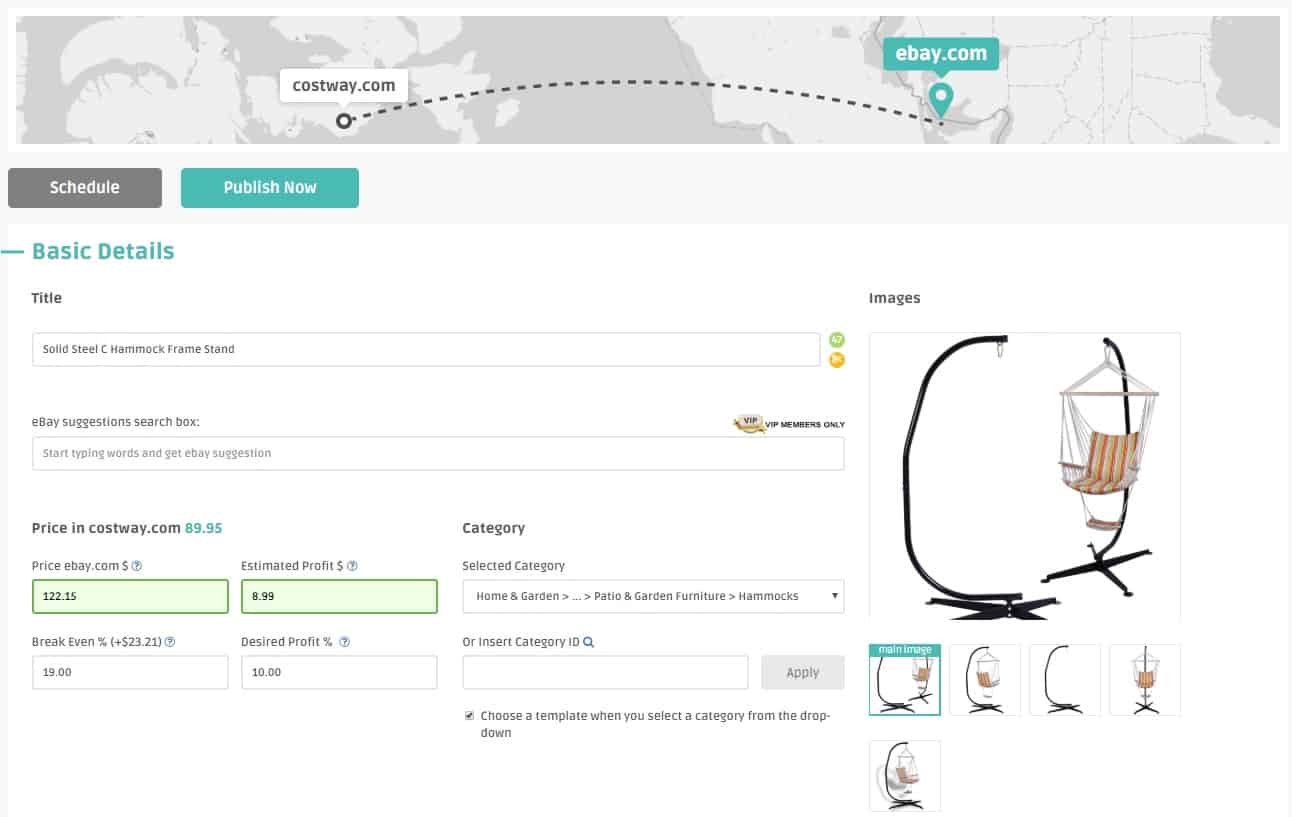 Bulk
1. Hover the cursor to the items that you want to list and click the "+" button.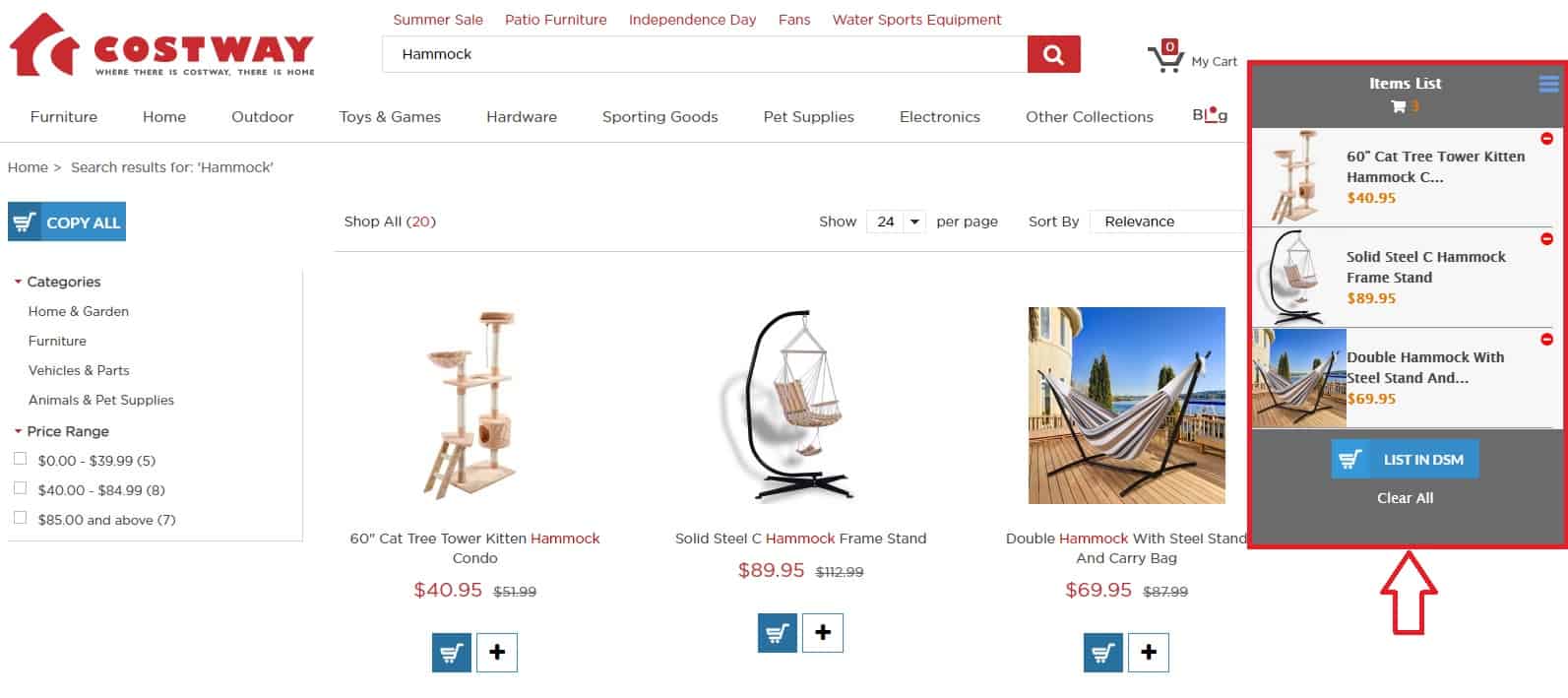 2. Once you have selected the items that you want to list, it will create a list on the right-hand side corner of the screen. Click the "Copy To DSM" button.
3. The product links will be copied and the page will be redirected to DSM Rapid Lister for Bulk items, Costway will automatically be selected as the supplier. To begin the bulk listing process click on the Import button

Step 3: Sync the price and stock between Costway and your store
DSM Tool checks and reprices Costway products every 60 minutes. The DSM system will apply the change in the price of your listing if it detects any movement in the price from Costway website and set the listing out of stock if it goes out of stock on Costway. If you want to learn more about how to set-up Costway in your DSM Tool account, please refer to the help center article Costway – Working with Costway as a dropshipping supplier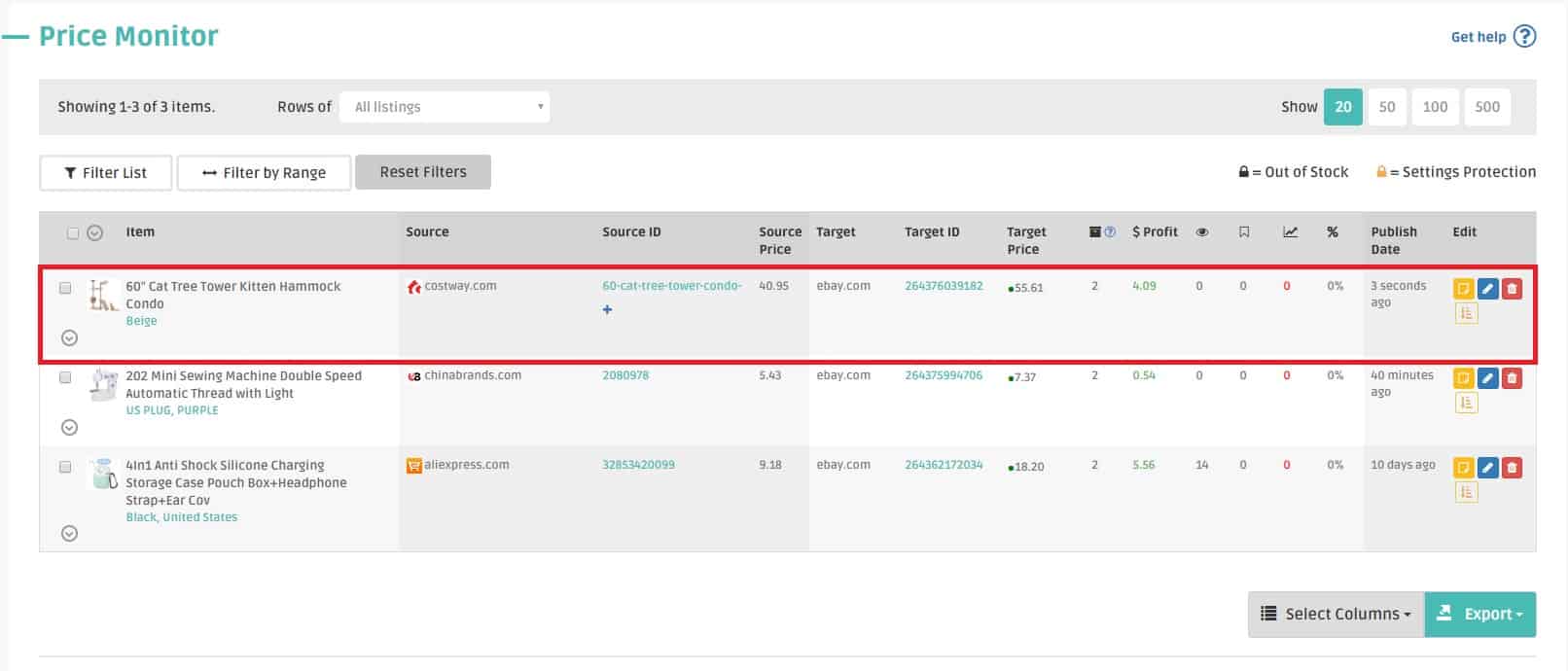 The DSM Tool repricer will also automatically put back to stock products that are sold out on your store, as long as the supplier still have available stock. This is a great feature for sellers in marketplaces like eBay where you are limited with the number of products you are allowed to publish to the platform.
Step 4: Automate the processing of your orders
DSM Auto-Paste: Order processing
Our Chrome extension also offers orders processing automation. Don't waste any time on copying the address of the buyer and paste it on the check-out page of the product in Costway. Let the DSM Auto Paste do it for you.
Go to Sales and Orders page and look for the buyer's address. A "Copy Address" button will be available to click and the address will be copied automatically.

To paste it, click on the "Paste Client Address" button in the address filling area at Costway checkout page.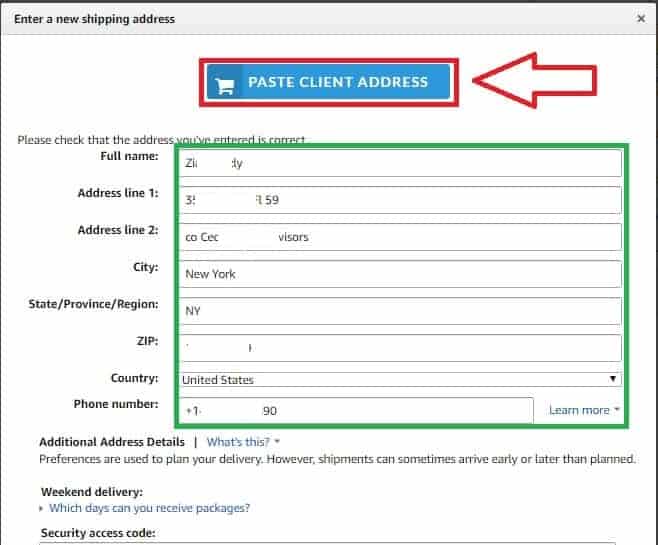 Step 5: DSM Auto-Paste: Updating tracking information
Another feature of our DSM Auto Paste Chrome extension is to update the tracking information once you received an email with the tracking information for the order. Use the DSM Auto-Paste Chrome Extension to update tracking information when you receive an email with the tracking information.
Pricing automation
Let DSM Tool change the prices for you! Once you sold an item you can automatically increase the price as it is a signal for you for growing demand. And once an item didn't sell for a few days you can auto decrease its price to become more competitive. The Pricing strategy feature is found on the Sales & Orders settings page

Step 6: Provide customer support
The messages center of DSM Tool allows you to answer your customers from a single point of contact while reviewing all of the details of the product they are writing about. Next to each message you will find details about the price of the product on your store and at the supplier. As well as the order status if it was ordered and even the tracking number for the package. All automated.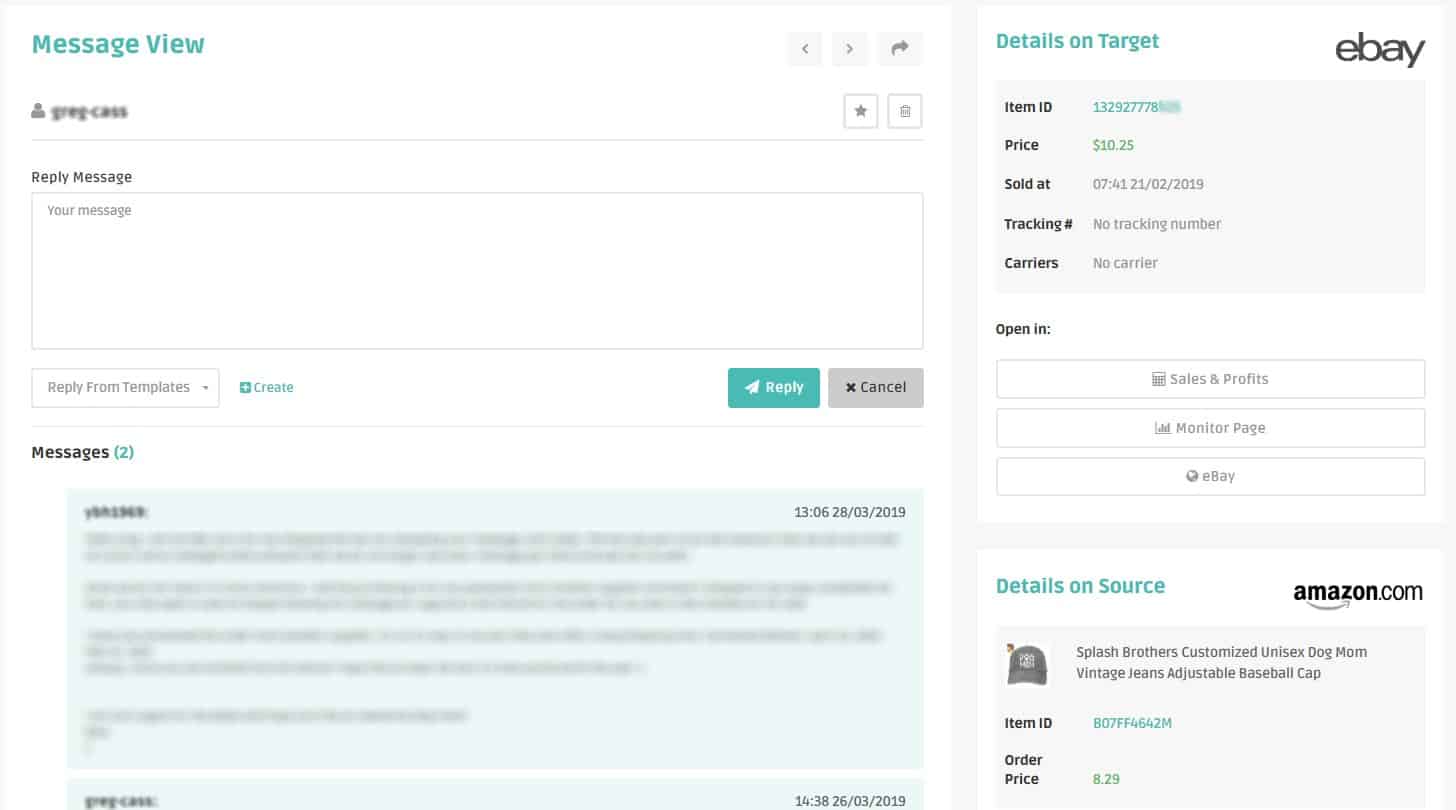 Increase your feedback rate using the messages automation feature! It will take care of the post-selling experience of your buyer for you, all automatically.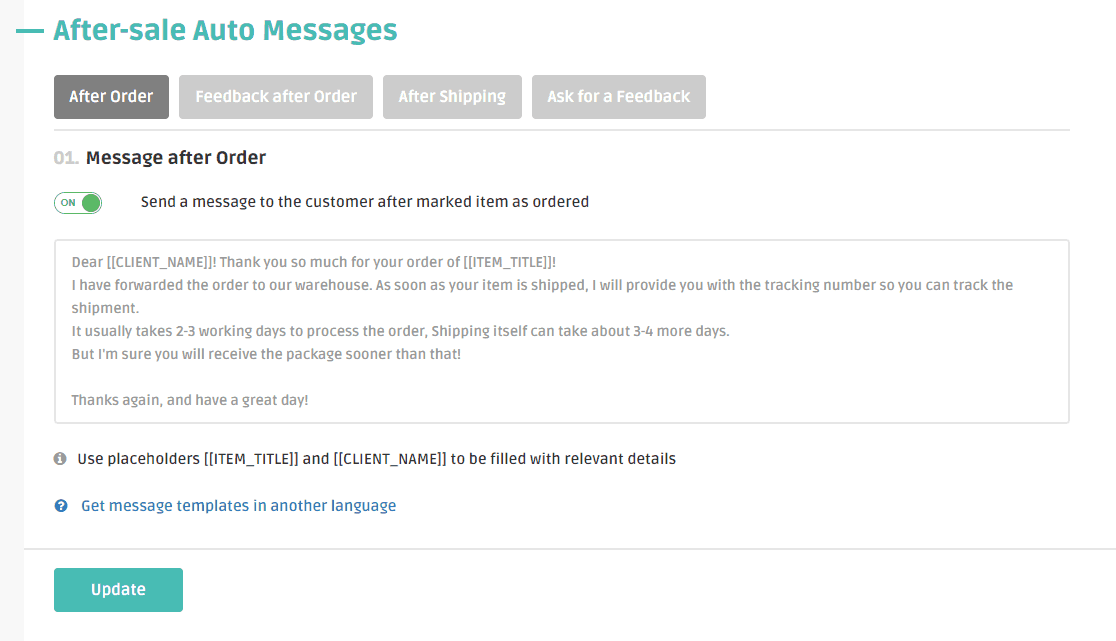 There is always more
Learn about other dropshipping suppliers in the Dropship Academy, we hope you find this information useful please comment below let us know if you like the article, and what can we add to it.