Hello! My name is Amy Hunt. In this guide, I will teach you how to start dropshipping on Amazon, including how to find profitable products and how I approach growing my business.
My eCommerce journey began back in 2001 when I first listed products on the online marketplace eBay. I had started by creating listings for some random items I had lying around my house in hopes of making some extra cash. However, this desire to find an easy way to monetize things I had on hand quickly turned into a need when my daughter was born with an illness that required me to stay home with her. We were barely getting by and needed to bring in additional income to pay for a special type of food that was helpful to her condition.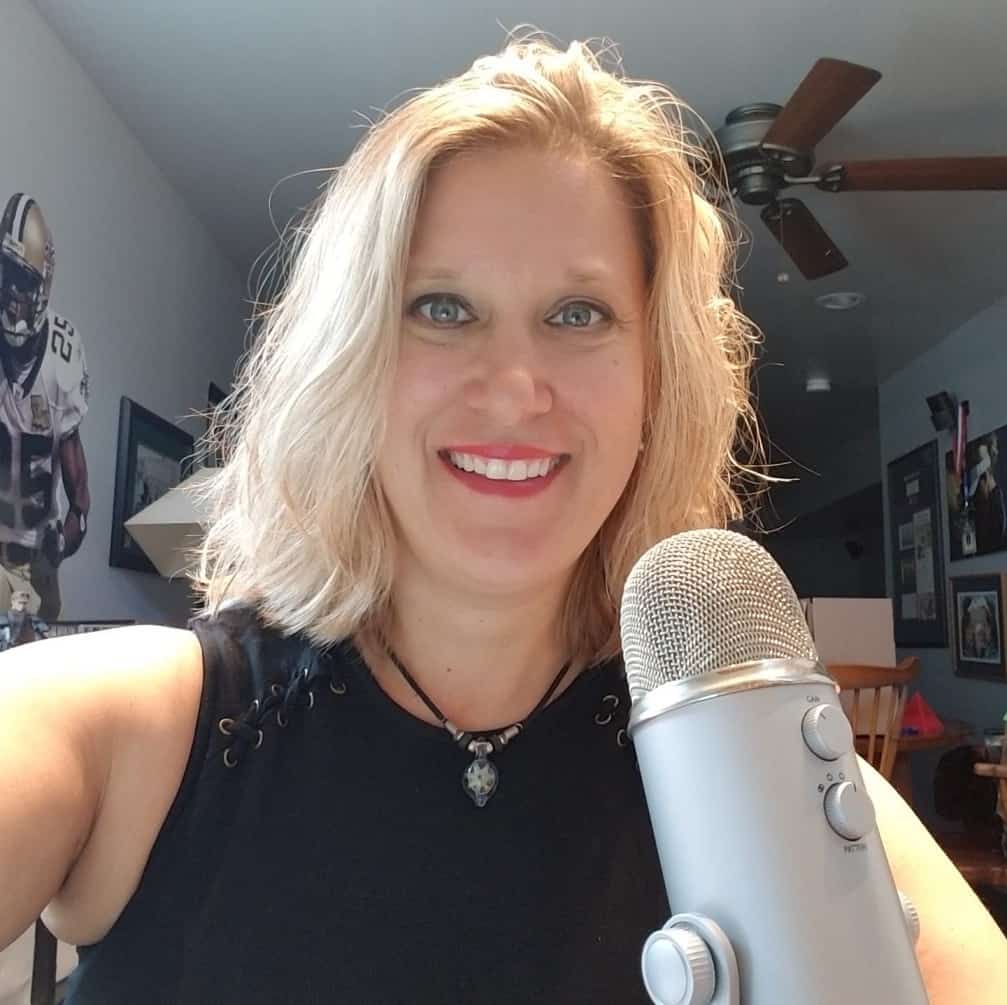 This was when I started to look for other ways to generate an online income with no money upfront. I discovered dropshipping and felt that it would be the best way for me to quickly start bringing in sales. Since then, I have had success dropshipping products from several suppliers on multiple sites, including Amazon and eBay.
Selling on Amazon offers many benefits when compared to other types of businesses. I can do everything a business needs to be successful with just a few hours of work per day. Plus, I have the control and flexibility to work when and where I want, whether it's at home or while out traveling.
In addition to selling online, I'm also a freelance eCommerce consultant and run my own YouTube channel where I teach others how to make money online. I love sharing my knowledge with aspiring entrepreneurs, and it's incredibly rewarding to see people have success with their own businesses after using some of my guidance.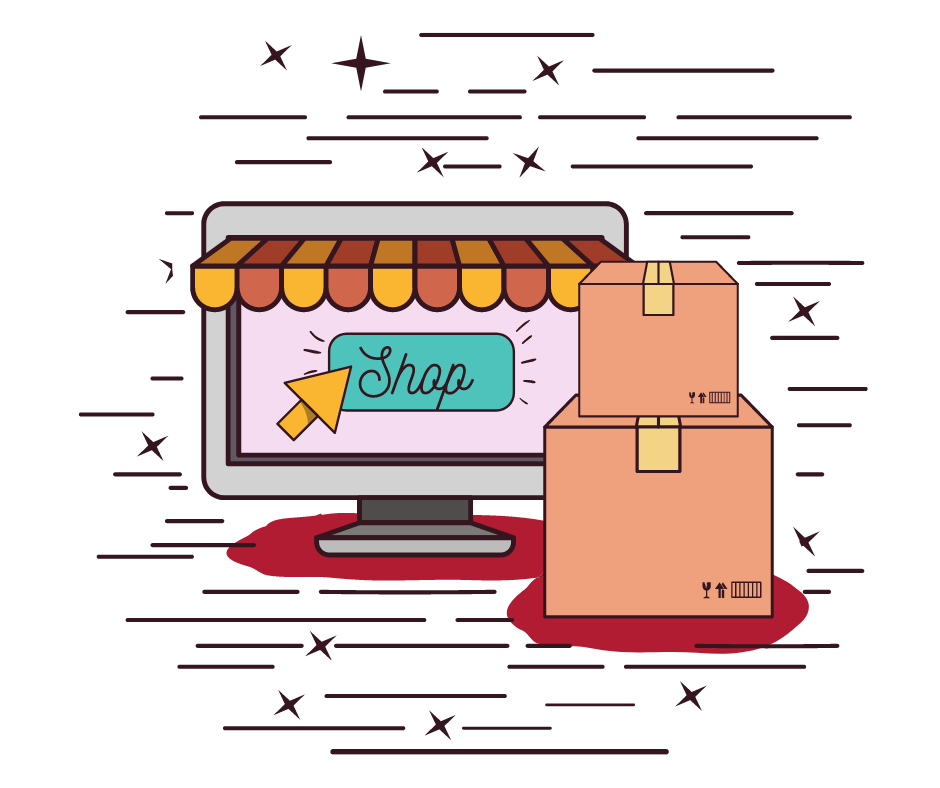 It's time…
Don't wait for success to come. Hire yourself and start your own dropshipping business
How I Started Amazon Dropshipping
In the late 90s, a family friend of mine had a very successful eCommerce store. She started to slowly expand her business to list products on Amazon but wasn't familiar with how to sell effectively on the marketplace. This is when she asked me if I would be interested in selling her products on Amazon and eBay. As I was looking for ways to make extra money for my baby, I said "of course" and that's how I got started selling on Amazon.
It was 2003 when I began teaching myself how to properly use Amazon. At the time, this process was slow and challenging. This is because there were limited tutorials and learning materials for those just starting with Amazon. So, it took me a little work to learn my way around, but eventually, I had everything up and running smoothly.
In the beginning, I was listing the products from my friend's website on Amazon. When a customer placed an order on Amazon, I would purchase the product from the website using a special coupon and then have them dropship the product to the customer. Over time, my friend retired and I was no longer able to use her store to source products. This is when I had to find a new product supplier.
I started researching other vendors and also began learning about other software that could help me with my Amazon business. It is at this point that I discovered AMZScout. The tool has been invaluable for my business and it has allowed me to implement my own process for researching and finding new products. I have had great success with the tool which is why I am confident I'll see results when I use it.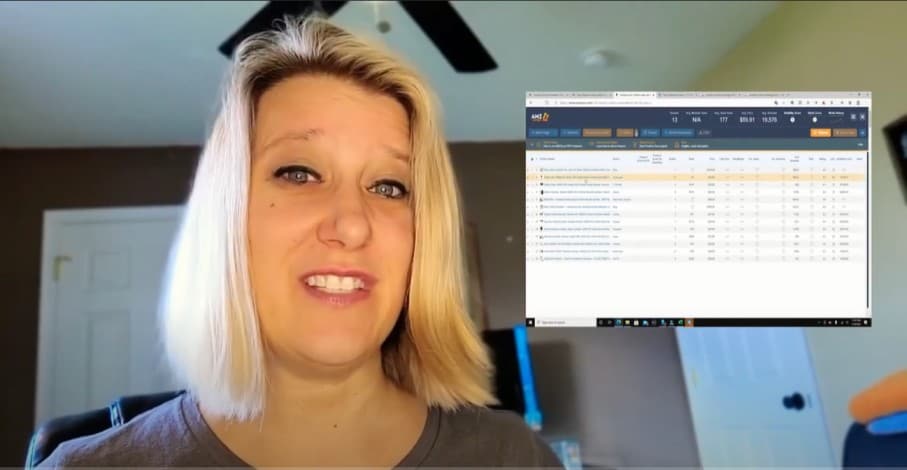 My Product Research Technique
Product research is key to having success on Amazon. By researching products in advance, you increase the chances of selling a product that resonates with your audience and ultimately bring in a good amount of sales. Below, I will outline the process I use to find winning items to sell on Amazon.
Defining Your Product Criteria
Before you research products, you need to know what you're looking for in a winning item. The specific criteria will vary based on your individual interests and what you aim to achieve with your business. However, there are some common traits to look for when researching products.
Here are the key criteria that I look for in products for dropshipping on Amazon:
High demand
The first thing to look for in a good dropshipping product is high demand. The reason for this is obvious as products with more demand will have the opportunity to generate more sales. I generally look for products with at least 300 sales per month.
Competition
Next, you'll want to look at the product's competition. A high number of sales is great but if you're not able to capture any of these sales it won't do you much good. So, when researching potential products look to see how many other sellers sell the same product. You can also use the AMZScout PRO extension to check the Product Score for different items. In the score, you'll see a breakdown of the overall competition for that product.
Profitability
Needless to say, a product's profitability will directly impact how much money you can make from it. I try to focus on products with a profit margin over 50% as these items will enable you to make a good income as you scale your sales.
Not private label
As a dropshipper, you need to ensure that a potential product isn't a private label item. Private label products are made exclusively for certain businesses so you won't be able to resell them even if you want to.
Ungated products
Most Amazon categories are open to all sellers, however, there are some categories that are restricted (gated). I prefer to search for ungated products as gated ones will require additional approval from Amazon which will delay you when getting started.
Non-Hazmat items
Certain items contain hazmat materials. Like restricted categories, these products require additional approval from Amazon so it's best to not sell them when you're first getting started.
Prime delivery
Lastly, when considering products for Amazon dropshipping, you want to look at whether items have Prime shipping. As a dropshipper, your deliveries won't be able to compete with these speeds so it's best to look for products without Prime shipping.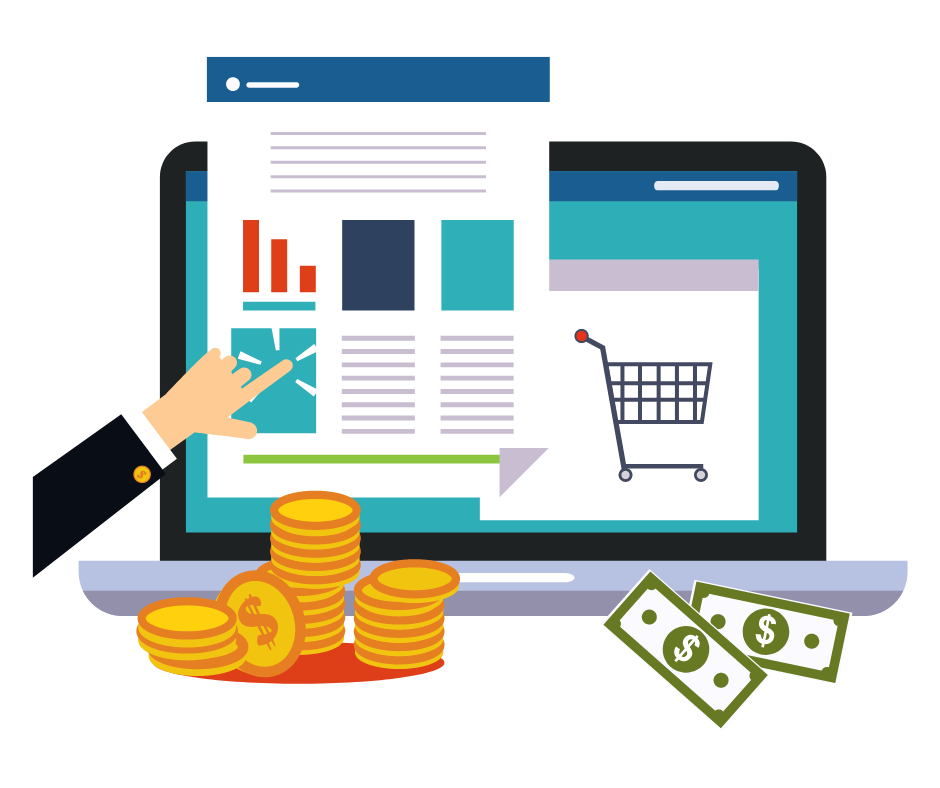 Don't wait for the profits, make them!
Start a profitable dropshipping business with DSM Tool. Get a free course and a free trial of the software.
My Fastest Way to Find Products to Dropship
Now that you know what to look for in a good dropshipping product, let's dive into the details of how you can quickly discover these types of items. For this process, I use AMZScout as the software makes it easy to find items specifically for dropshipping.
Below are the steps I usually follow:
Open Amazon and search for a product.
Open the AMZScout Online Arbitrage and Dropshipping extension.
Go through the results page and check the following metrics for each product: margins, seller types, and FBA fees.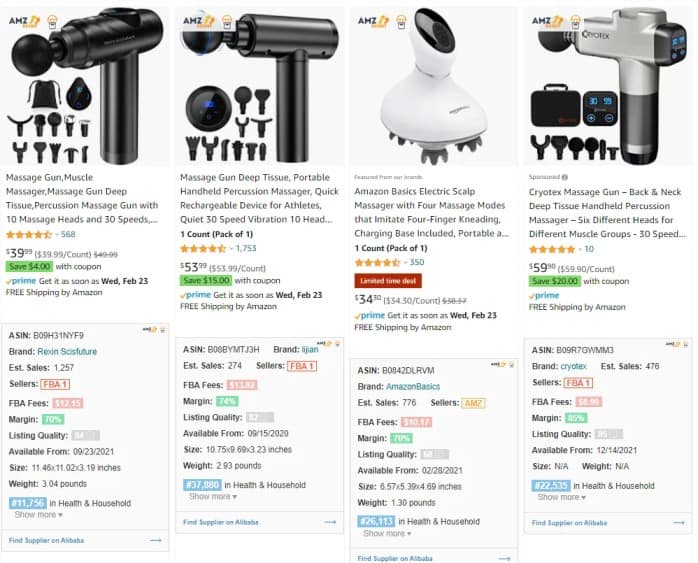 4. When you find an interesting product, open the product page and analyze the product. Look to see if the item is private label, if it's ungated, and if it has prime delivery.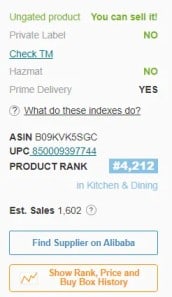 5. Review the product's historical data, including the Price and Buy Box histories, to determine the best pricing strategy.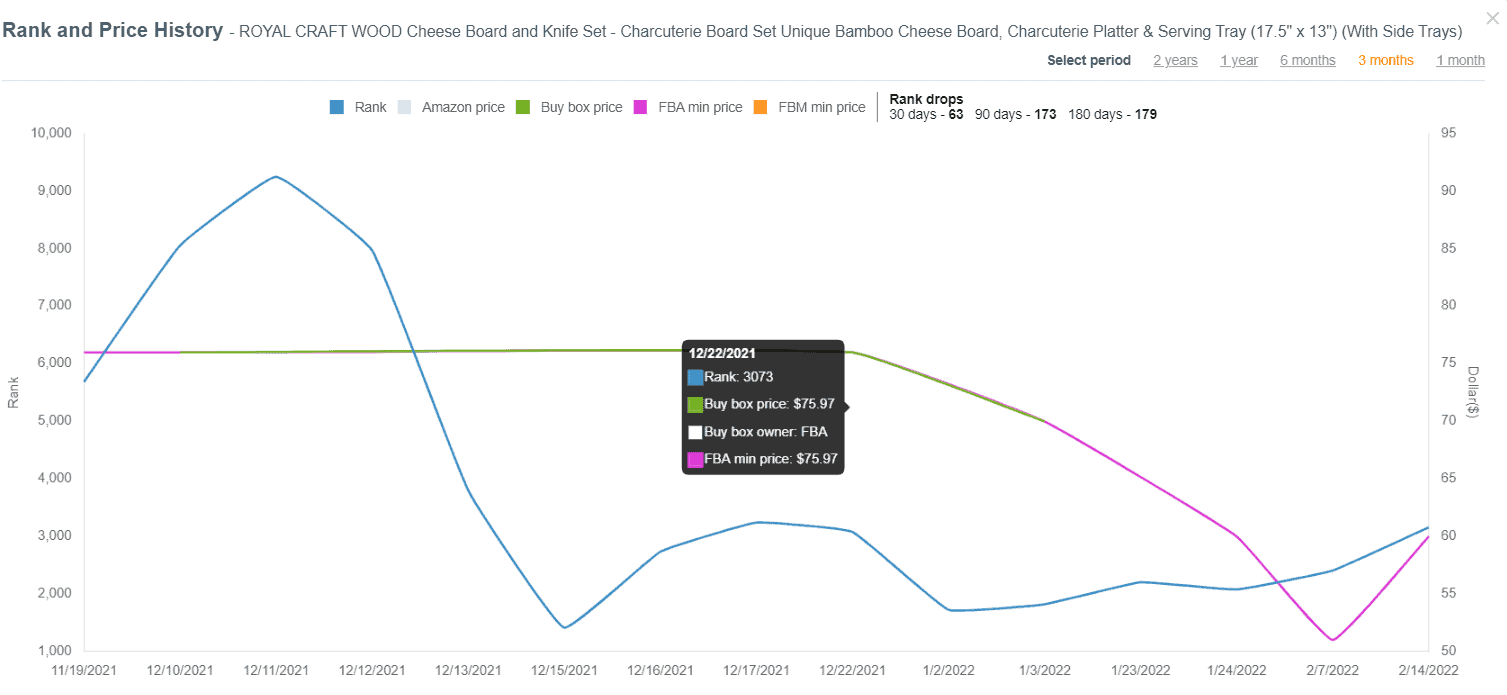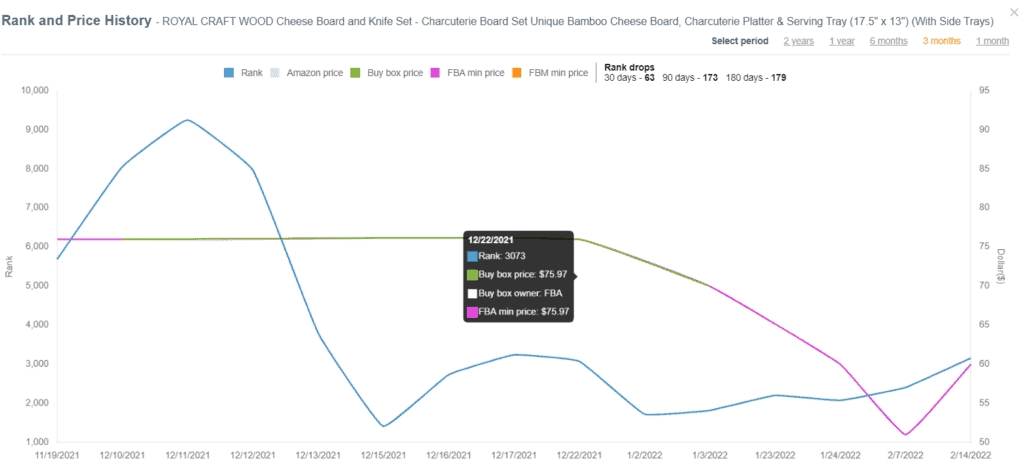 6. Calculate the possible net profit margin by entering your costs. The tool will automatically populate the FBA fees and sales price to give you a Net Profit per sale. You can use this to see how profitable the item is.
Following this process will give you a quick way to find quality products while ensuring that those items are a good fit for dropshipping. Once you find a profitable product idea, you can conduct further product and keyword research to better understand the market, the available opportunity, and your competition.
My Extended Method for Finding Dropship Products
When I want to gain more insight into a product I'm considering, I have an extended process for product research. With this method, I use the PRO extension to gather more data on the item before making a decision.
Here is a quick breakdown of how this process works.
Go to Amazon and use the PRO Extension to review items you're interested in.
Check the Niche Score and Product Score to identify the niches and products with the highest profit potential.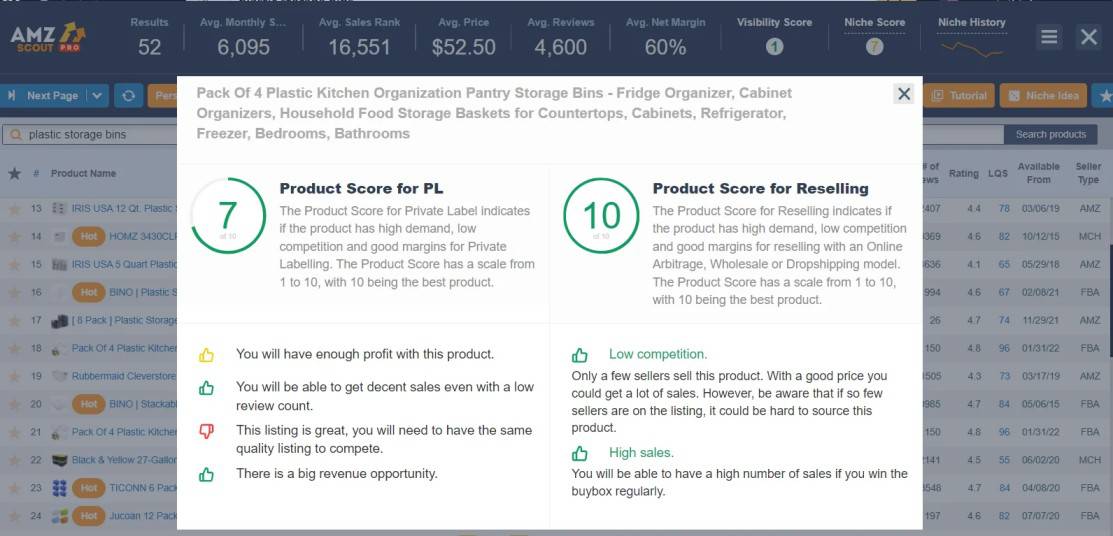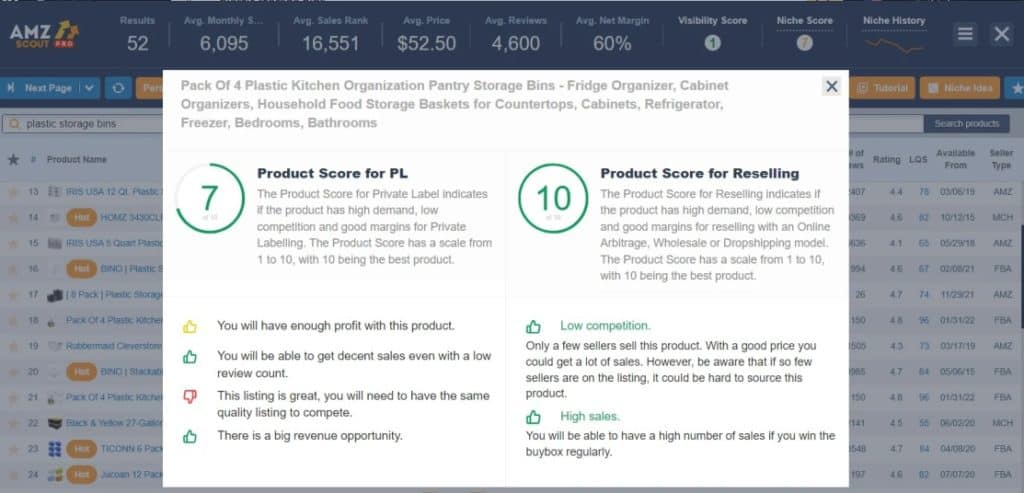 3. You also want to analyze the Product sales history to ensure that a product has stable sales.
Sometimes you run out of creative inspiration for new products. When this happens to me, I like to explore new product ideas and trends, using the helpful AMZScout Product Database. Here is how I use it:
Open the AMZScout Product Database.
Set filters in the Product Database. For example, I like to look for products that have fewer than 30 reviews and a price of around $50.


3. Explore the results and save any profitable product ideas.
In addition to finding dropship products, you can adapt this method to suit other selling strategies. After I learned how to analyze the data provided by AMZScout, I decided to use these research tools to also try the private label method of selling on Amazon.
How I Grow My Business
Amazon is a great way to make money online, but that doesn't mean that it will come without some challenges. In almost 20 years of selling on the marketplace, I've had my share of ups and downs, as you would expect in any business. Fortunately, I've used these as a learning opportunity to become more proficient as an entrepreneur. Now in 2022, I have a much deeper understanding of how to sell on Amazon, and this has allowed me to adopt strategies I would have previously never considered.
For example, today, I sell my own branded products on Amazon as well. These items see sales every day, and this approach has given me more freedom as Amazon handles all the logistics of order fulfillment for me. With more time on my hands, I can grow my business even more by focusing on other platforms.
For instance, in 2020, I used my extra time to learn the ins and outs of Shopify. I then set up a basic eCommerce store using AMZScout to research good product ideas. In the first month alone, I earned $2,848, and both of my first two product launches saw immediate sales, as you can see in the screenshot below.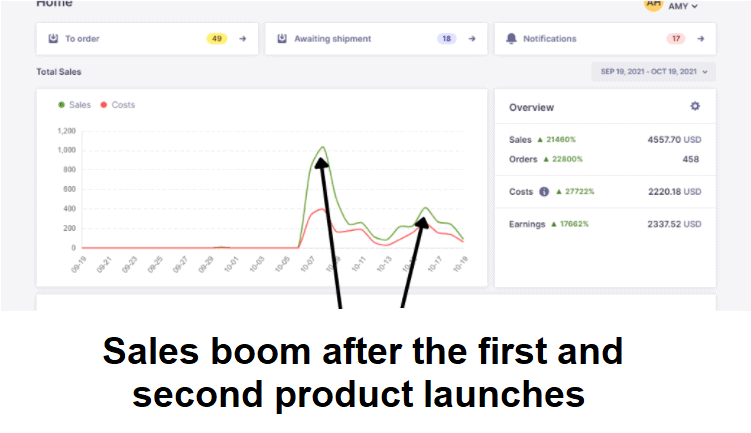 Is Amazon Dropshipping Worth It?
If you're looking to start an online business, Amazon dropshipping is definitely worth the effort. It has given me great flexibility as I can run my business at home, and I am able to set my own schedule. If I want to spend the day with family or friends, I can do so. I can then finish any work required for my business on my terms.
If you want this kind of freedom and flexibility, you'll also find value in other Amazon strategies, such as a private label. This business model is also rather hands-off once you get all your products to Amazon, as they'll handle all the logistics from there. You can then tap into the marketplace's existing audience to quickly start getting sales for your products.
Moreover, by running an automated Amazon store, you can put your dropshipping business on autopilot. Amazon dropshipping automation helps streamline operations and gain a competitive advantage. It saves time, improves efficiency, and helps make data-driven decisions. By using the right tools and strategies, we can leverage automation effectively and enhance our overall selling performance.
Conclusion
With so many tools and learning resources, there has never been a better time to start Amazon dropshipping. Follow the steps in this guide to begin finding great product ideas that you can use to launch a successful online business.