14

min read
You get to sell almost whatever product you want in general dropshipping stores. Isn't awesome? Sometimes these stores focus on a specific niche of products (like home and garden, fashion, etc.). But sometimes they would sell literally anything. However, can you really do it successfully?
If you are on the way to starting your own dropshipping business you should be looking at stores that already made it. If you are thinking of creating a dropshipping general store, or maybe you search for inspiration, this article is for you.
It includes 5 successful dropshipping stores examples that will help you with whatever you are doing. Take into your attention all this information. Because by analyzing these examples, you will definitely find some new ideas to use for your own online store!
Before we start, let's go over the definition of a general dropshipping store and compare it to a single product store. If you already know what it means, then you can skip it.
Tip
One of the interesting things about dropshipping on eBay is that you never build a niche store. All of the eBay dropshipping stores are general stores. If you're interested in starting a dropshipping business, learn about eBay dropshipping as well.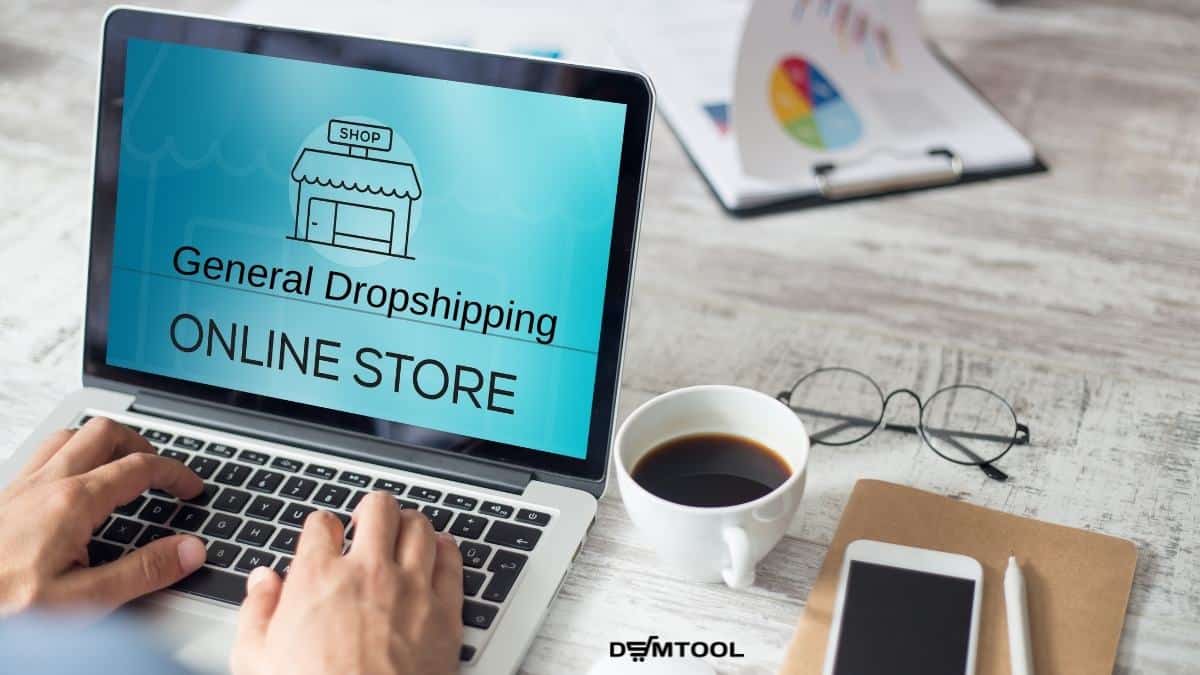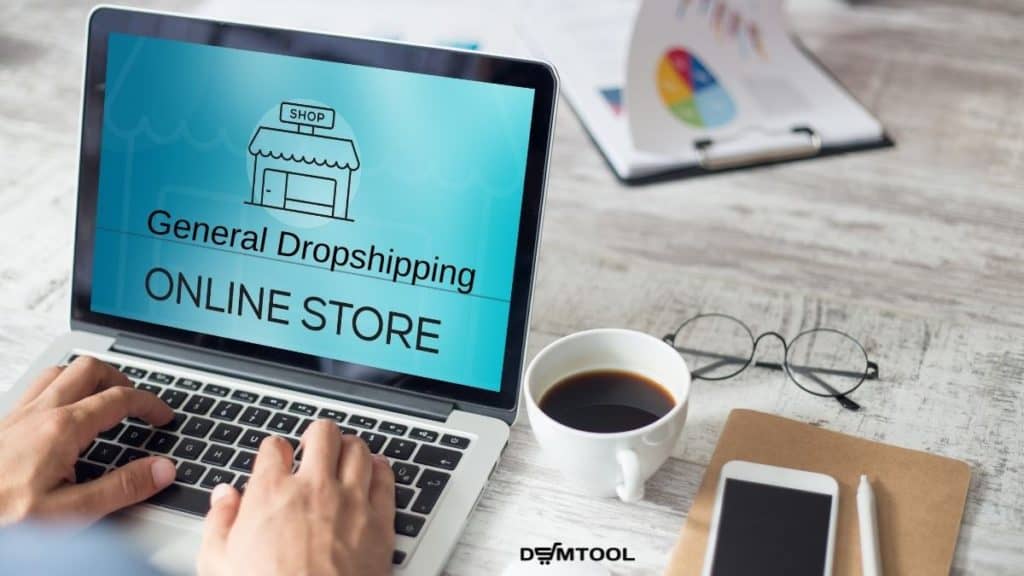 What is a General Dropshipping Store?
A general dropshipping store is an online dropshipping store that is selling products from a specific niche or from a variety of different niches.
The way these dropship stores make money is by riding the upside trend of products. Instead of building an entire website for a single product, for each product that they want to sell, they build one website to host all of the products.
This way, they can advertise all products that are currently trending and selling well without having to create a new store for each product niche.
Less empty words, more visual proves! Here is a list of the Best General Dropshipping Stores you can learn from! Let's begin.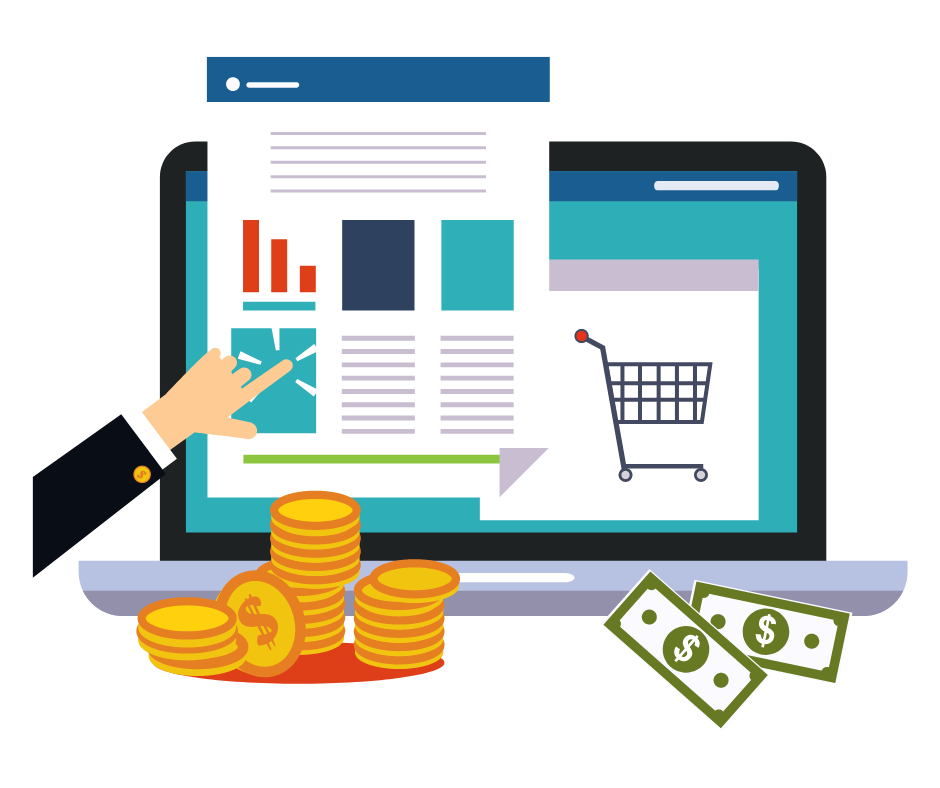 Don't wait for the profits, make them!
Start a profitable dropshipping business with DSM Tool. Get a free course and a free trial of the software.
What is better, a general store or a one product store?
A lot of people ask this question. What should they choose? The answer is, like most answers for questions about digital marketing: it depends.
It depends on your set of skills. So for example for someone who's already a designer and website builder, it will be easier to build a website for each product. These websites will be more focused and could potentially give a higher conversion rate and therefore more sales. So one product stores are better, right?
Well, not if you're not a website builder and designer. Then you'd have to invest the money into building a new website every single time. That would reduce the ROI (return on investment) on the website and make it less profitable.
It's also more complicated to manage the marketing of 10 different brands (that's 10 Instagram accounts you need to grow the business, 10 different advertising campaigns, 10 different email marketing flows, etc.) which makes the operation more expensive.
Eventually, it all comes down to the question of ROI. The answer is "whatever works best for you" and that is for you to decide.
General dropshipping stores can be profitable, and here is the proof:
Tip
One dollar shave club started as a one-product store selling subscriptions to razors (you might remember this funny ad that went viral in 2012), they've built a more general brand from it by expanding their line of products to all kinds of men-beauty products.
Examples of successful general dropshipping stores [including statistics]
1. Inspire Uplift – one of the most successfull dropshipping stores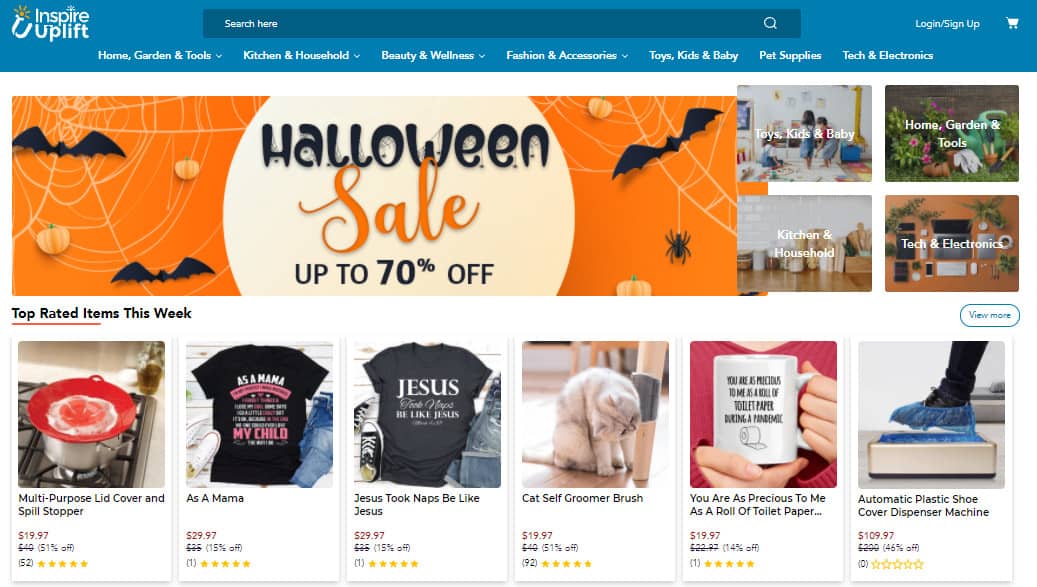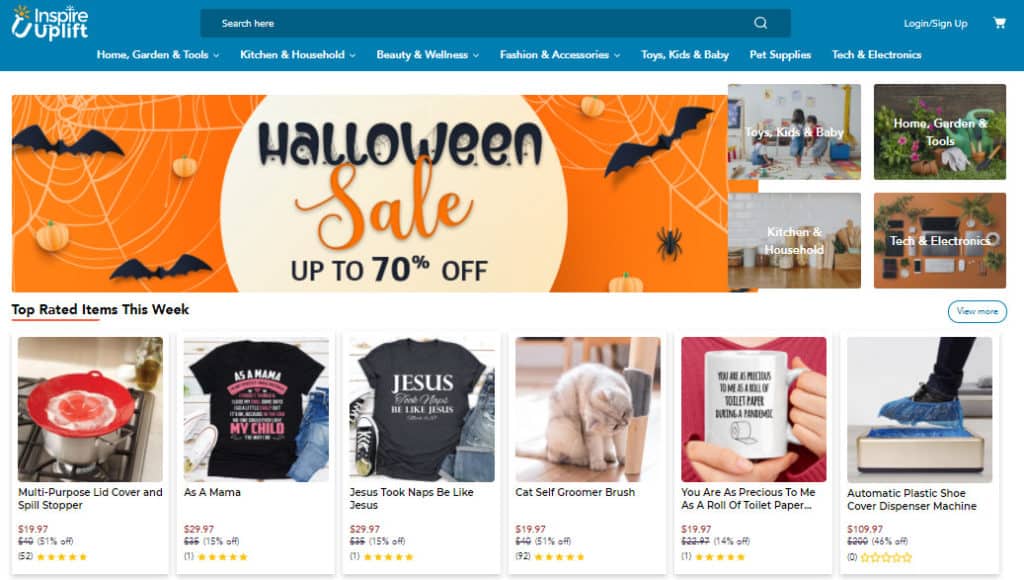 Inspire Uplift is a great example of a general dropshipping store. They have been in business for a long time, though have just recently switched from Shopify to Magento. Check their online shop to get inspiration for your own eCommerce business!
Moreover, they are getting a ton of traffic each month. Just take a look at this screenshot from SimilarWeb:


Which Shopify Apps Do They Use?
Of course, we won't mention all the apps the stores use, but here are just a few which you might be interested in.
| | |
| --- | --- |
| 1. Klaviyo | Audience Measurement · Conversion Optimization · Marketing Automation |
| 2. Pinterest Conversion Tracking | Conversion Tracking ( to track actions people take on your website after viewing your Promoted Pin) |
| 3. One Signal | Push notification delivery solution. |
| 4. Just Uno | Generates more sales through social marketing |
| 5. Tawk.to | Live chat |
It's curious that they stopped using Stamped.io, though had been using it for almost a year. Not possible to say 100% why they decided to get rid of the option to collect product reviews as there might be different reasons affecting it (financial, different strategy direction, hard integration due to platform changes, etc.)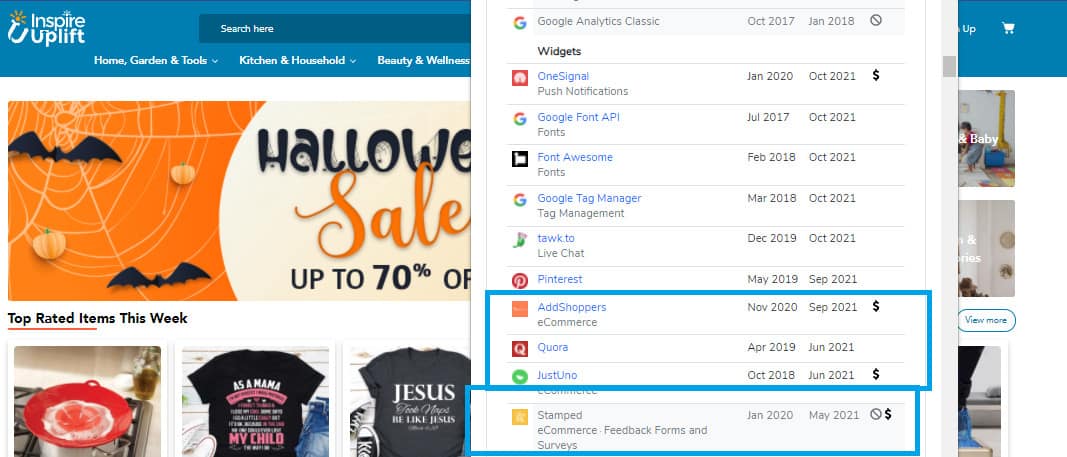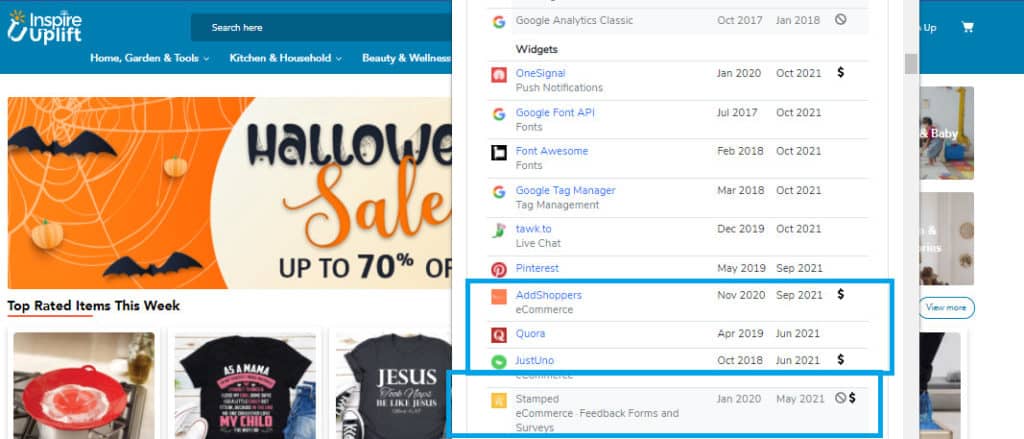 The Kagami Theme with custom modified product pages.
What are their successful dropshipping store hallmarks?
Here are some things that you can look at in this general dropshipping shop and get inspired:
The sale pages are all laid out the same way. Loads of product images and every single page includes customer reviews with photos. New reviews won't appear as we know they have stopped collecting them, though this is still a great way to earn your audience's trust and see what product is really popular.
Live chat is a creative addition to the store.
Help Center has many FQAs and you will easily find the answer on your question.
You'll find them on the most popular social platforms:


2. Mini Smart World – example of Shopify general store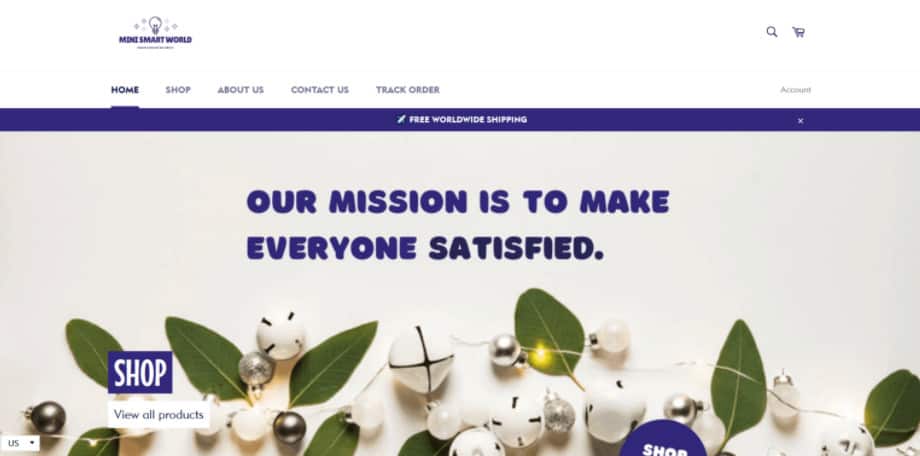 The next dropshipping store example on this list is called Mini Smart World. It's a successful dropshipping shop that also focuses on selling electronics.
They really care about their customer's trust and prove it from the very beginning.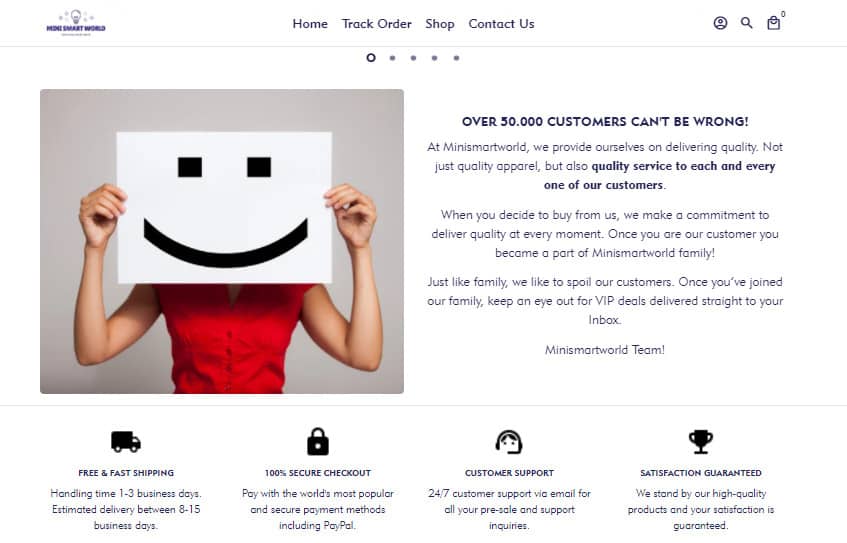 Which Shopify Apps Do They Use?
| | | |
| --- | --- | --- |
| 1. Privy | Free email popups, exit intent, targeted modals, wheels & more | |
| 2. CJ Dropshipping | Helps sites that source from CJ Dropshipping | |
Custom theme labeled "Debutify 3.0.5"
What are their successful dropshipping store hallmarks?
Here are some things that you can look at in this Shopify dropshipping site:
Simplicity. Of course we respect other stores creativity and usage of multiple tools for attracting customers, but there are lots of people who adore simplicity and minimalism. They actually prove their name!
Their design. Take a look at their customized logo and the colors they use in their store.
Product page also looks clean and well placed. The main 2 colors are blue and while. Calmness and pureness. Just perfect.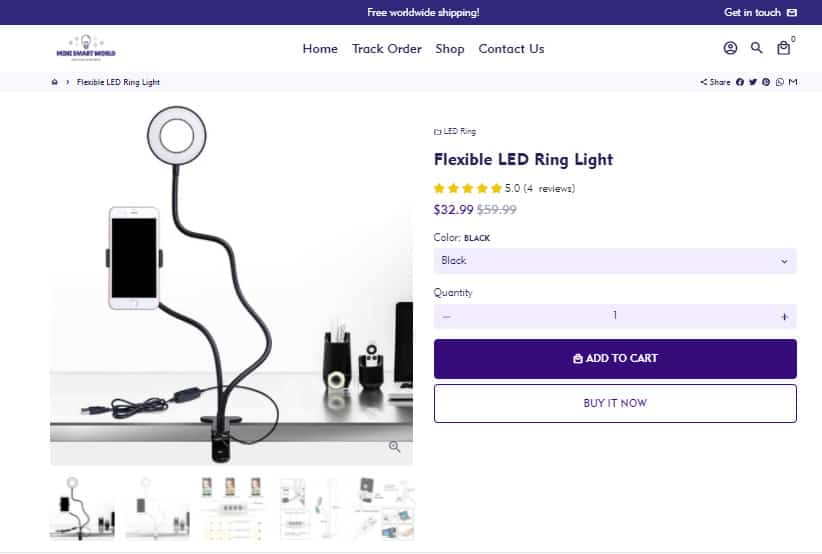 3. 5econds – example of growing best selling dropshipping store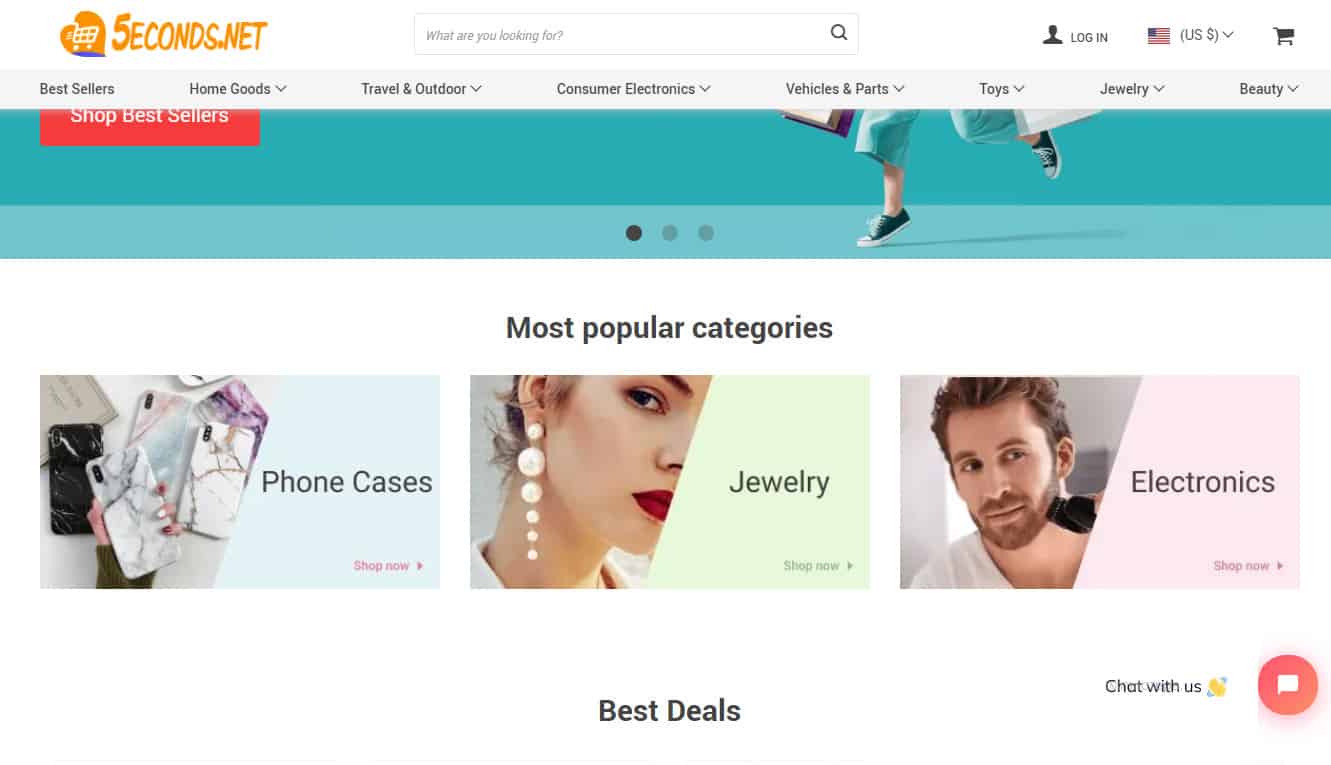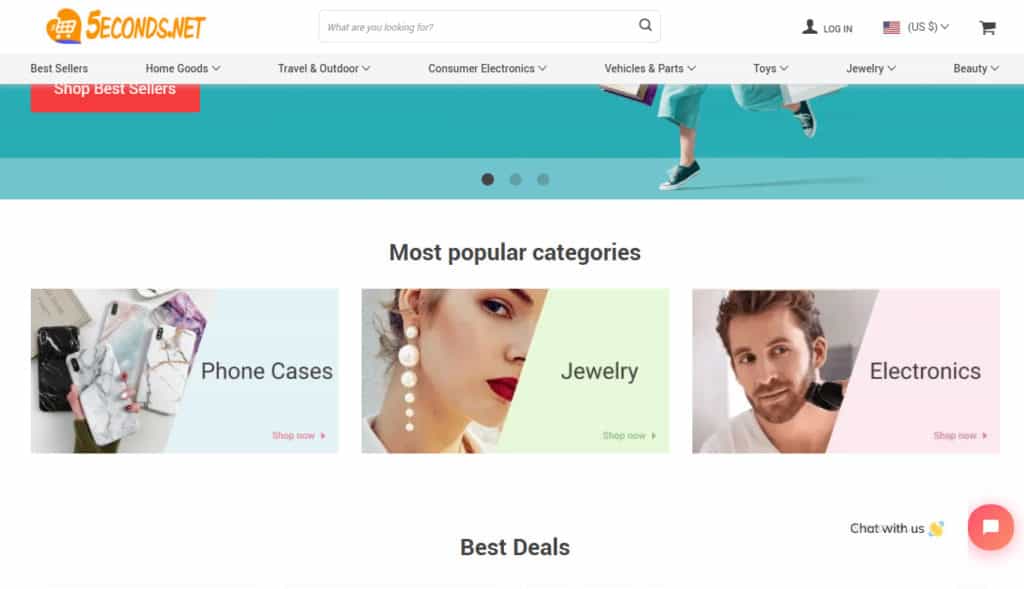 Let's continue this list with a general dropshipping store called 5econds.
This is a Shopify general store that has suffered some transformations this year, so they almost start up-loading again their statistics. I offer you to take a look at this screenshot from SimilarWeb:

Which Shopify Apps Do They Use?
1. MailChimp

Feedback Forms and Surveys

2.RankMath

3.Tidio

WordPress Plugins

Live Chat · Marketing Automation
They are transforming a lot of their apps and dropshipping tools, so you might see the tools which they've tested for a while or get rid of them at all.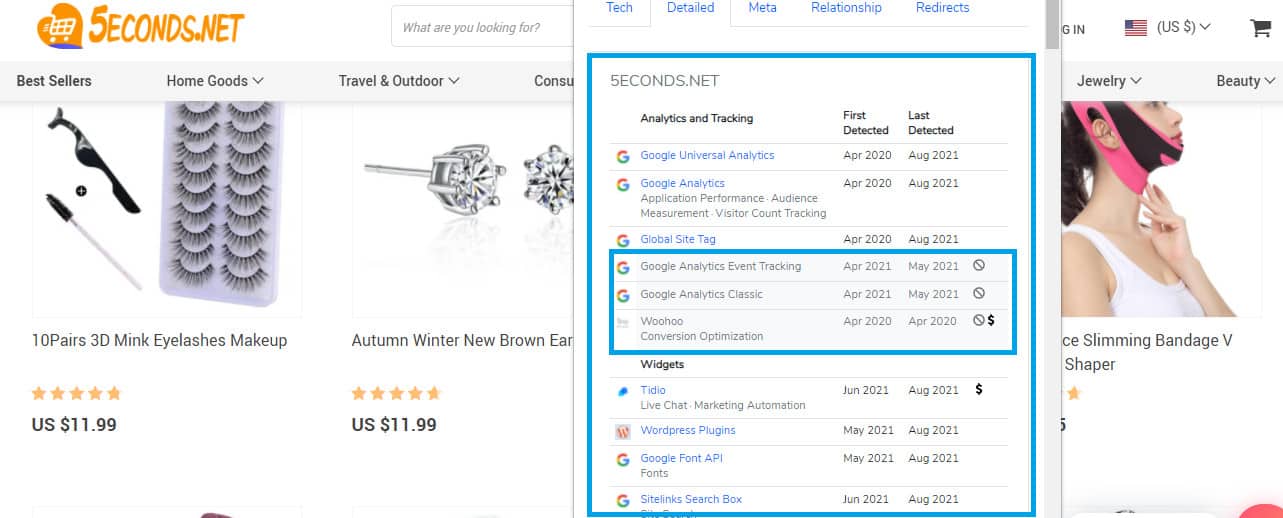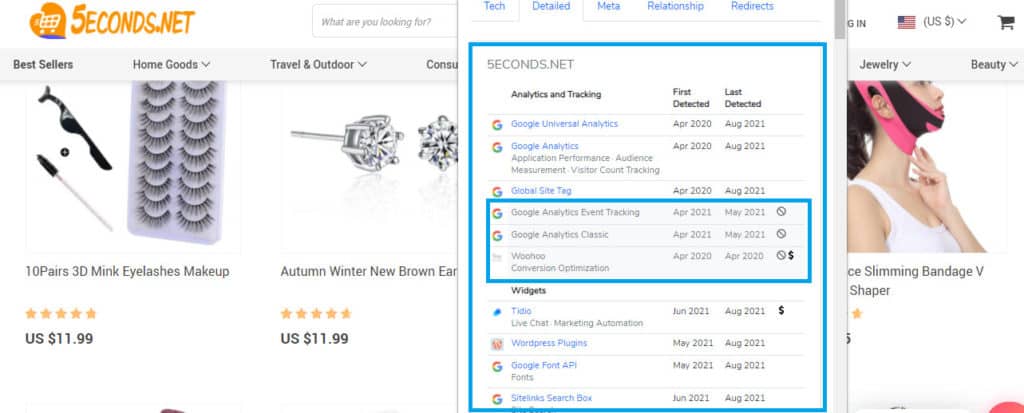 What are their successful dropshipping store hallmarks?
Here are some things that you can look at in this successful dropshipping company:
Their products. Moving slides let buyers know all the new arrivals and winning products. All items are divided into the niches and it is so easy to navigate!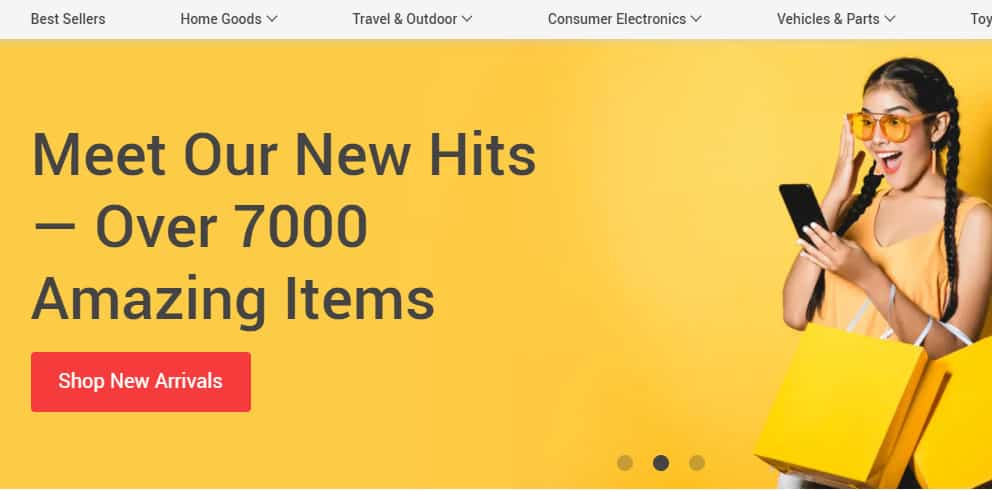 Target. They want their visitors to know that it is an online store for all their needs and they are open to create long-term relationship with their customers.


4. Best Choice Products – One of the best general dropshipping stores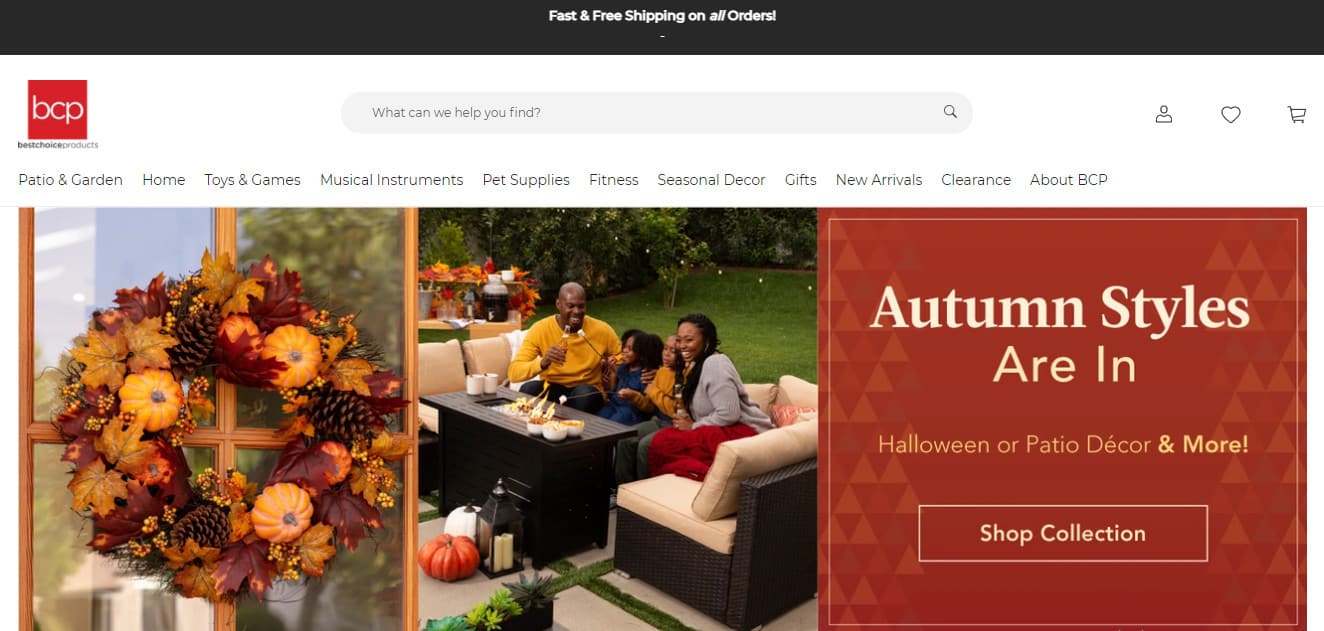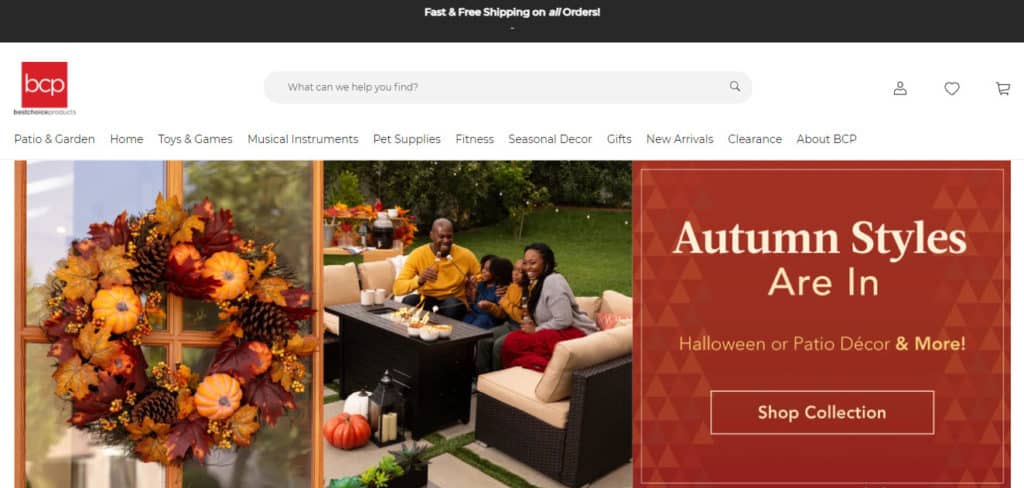 Best Choice Products is a general dropshipping store that includes the best sellers from a handful of categories. Whenever you have a product that is selling well, it's wise to feature it on the front page to drive more sales.
Furthermore, we all know that social proof provides confident buyers.
This dropshipping website took it one step further by encouraging buyers to take pictures of their products with the hashtag #mybcp.
This screenshot from SimilarWeb shows you all the proves of the popularity of this Shopify store with its 702K of visitors!

Which Shopify Apps Do They Use?
1. Klaviyo

Email and social campaigns

2. Signifyd

3. Yotpo

4. Swell

5. Swym.it Wishlist Plus


Guaranteed fraud and chargeback protection

Collect product reviews, site reviews, and photo reviews

Rewards and Referrals

Help your customers pick up where they left off
Custom theme labeled "Sep 2021 – Labor Day (hero), Halloween (hub)"
What are their successful dropshipping store hallmarks?
Here are some things that you can pay attention to at this Shopify general store:
One of the great features they have is a 'best-selling products' section on their front page, where we can view product ratings without clicking on each one.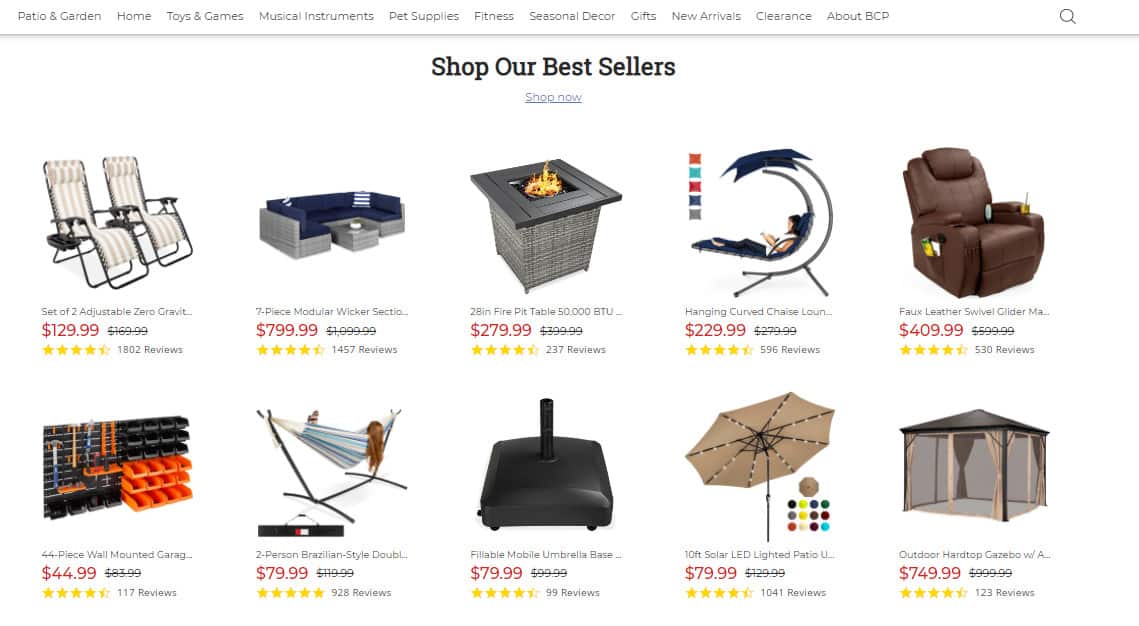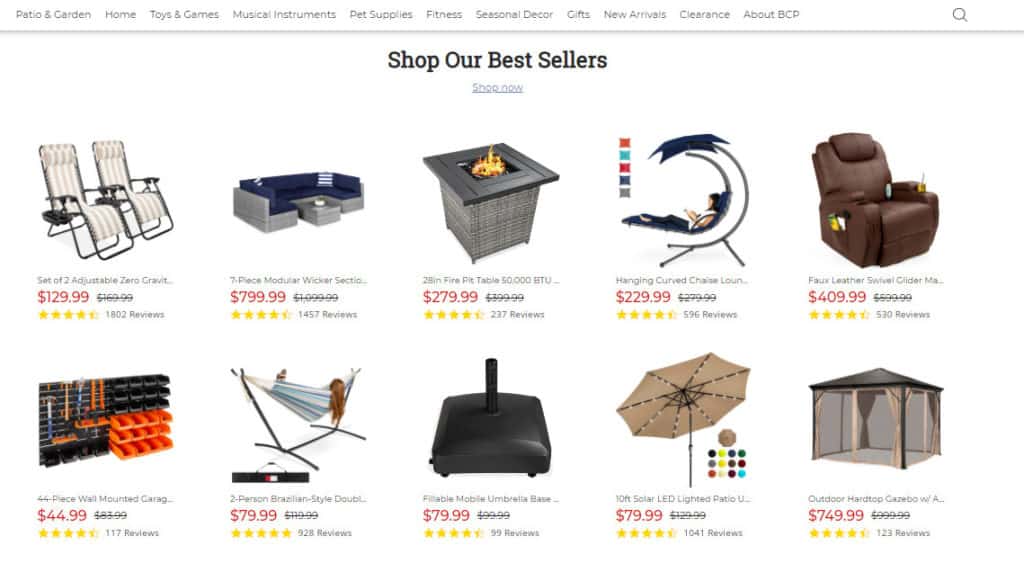 Creativity is on the TOP! Since we are living in an in-demand selfie & hashtag world, buyers are quick to cooperate. This helps build actual social proof for your website, not just by importing our suppliers' reviews.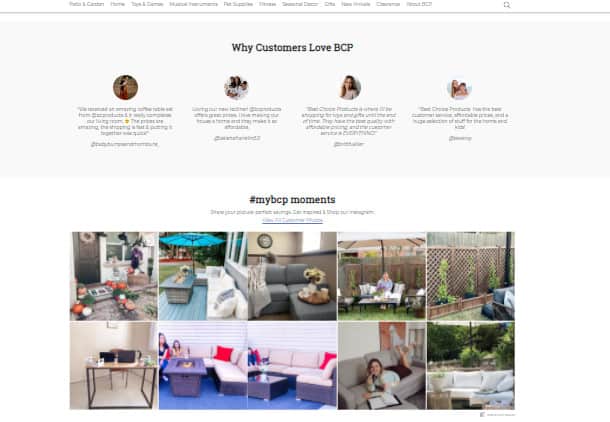 5. Best Shopping US – Shopify dropshipping website example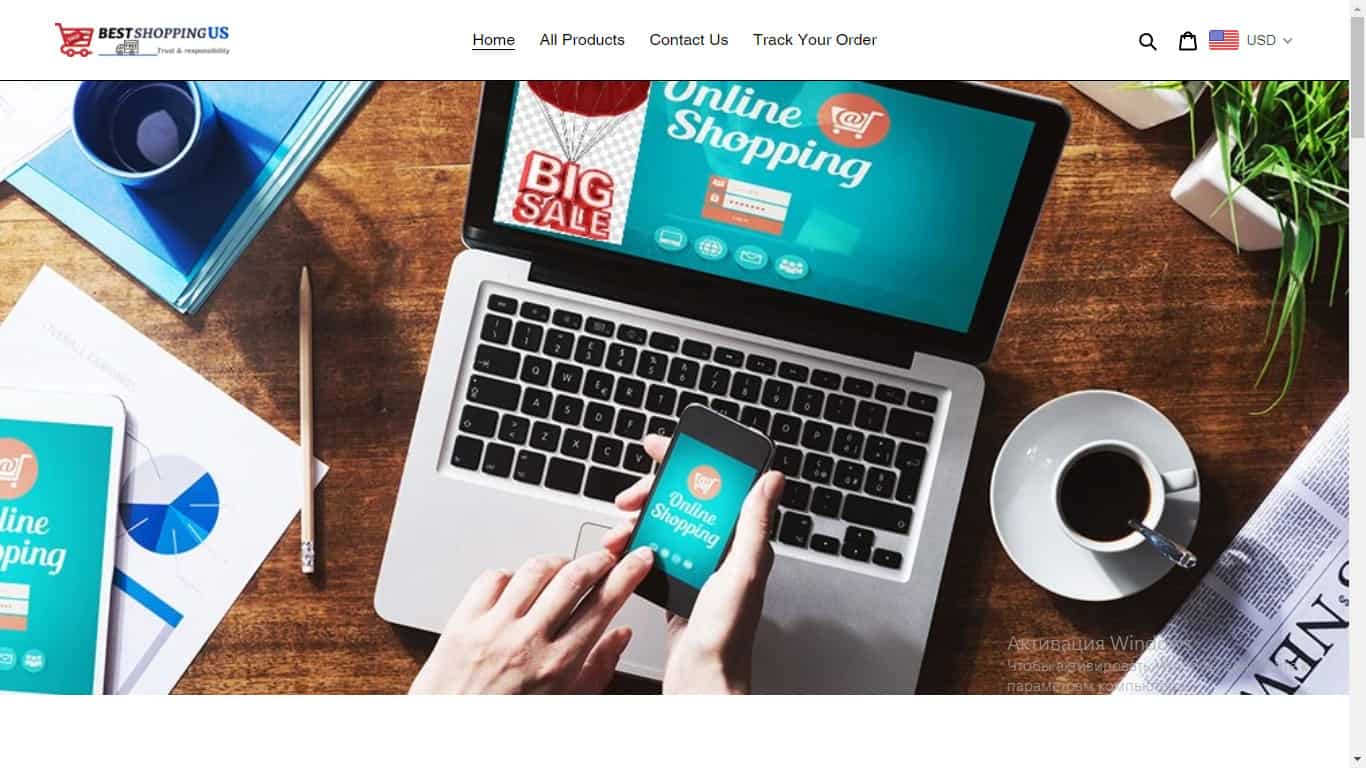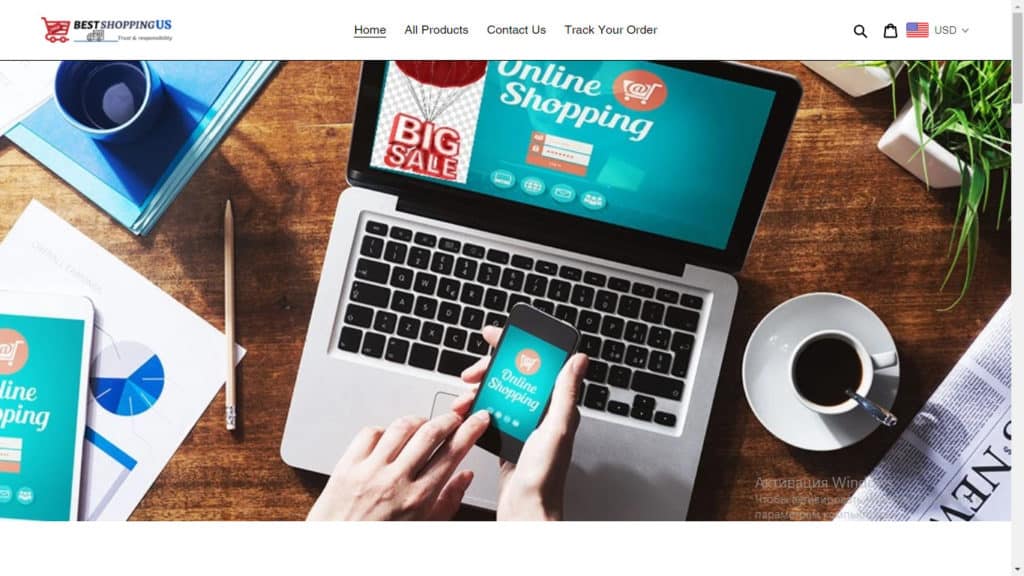 Best Shopping US is a gigantic Shopify dropshipping store example with 2,000 products for sale! Interested? No problem, they are all dropshipping products which you can sell, too!
They are doing extensive market research with so many products in their store, which plays a significant role in finding winning products and categories.
Their product pages are also done well, with all relevant product information in an easy-to-read fashion.
Which Shopify Apps Do They Use?
| | | |
| --- | --- | --- |
| 1. Currency Converter | Show prices in customers local currency | |
| 2. Sales Pop up Notifications | Sales Pop to boost sale & social proof with live sales pop up | |
This Shopify store uses a variation of the Debut theme
What are their successful dropshipping store hallmarks?
Here are some things that you can look at:
Video animations are also a part of their product pages, which, as we mentioned, is essential for interactively showcasing the product's features.

Free Shopify theme. Notice how their online store theme is very clean and understandable? That's because they are using one of the best free Shopify themes out there – the Debut Shopify Theme.
Keep in mind that free themes can work just as well as paid themes. It's all a matter of content quality but most importantly – what products we are selling.
We all know that dropshipping is a low-risk adventure, but advertising is where the biggest risk is. It's where the majority of your budget is going to go. So you better get to know the ins and outs.
I also want to point out that branding is crucial in e-Commerce, as shoppers tend to go to their favorite online stores first. Your gain will partially depend on customer loyalty, which has to bring you the regular traffic needed to sustain an online business, especially a dropshipping one.
Try to create a unique brand, create a special e-store that will offer a huge variety of products, and conquer the attention and respect of your customers.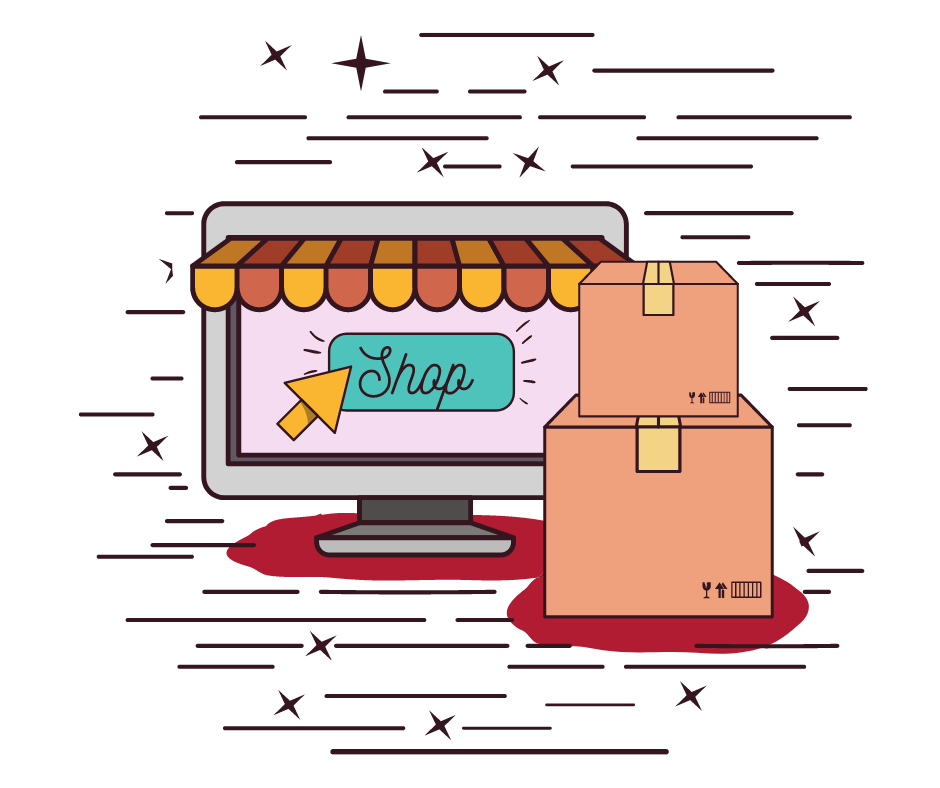 It's time…
Don't wait for success to come. Hire yourself and start your own dropshipping business
Conclusion
I believe this article was an inspiration for you. I hope you've learned from big guys and become motivated by their creativity and work.
You see that managing a general dropshipping store can be very profitable. Moreover, by analyzing competitors and their effectiveness, well-marketed winning products can help you to minimize or even to skip the "waiting for a sale period" and start seeing sales within your first few days of operation!
Remember: Your goal is to be unique and better than other dropshipping stores out there.
So what's your decision, general store, niche dropshipping store, or one product store?
Share your thoughts in the comments below.