So, you opened a seller account on eBay and you want to start dropshipping on the US market. You completed the first step which is opening a store and it is now time to choose a supplier to source products from.
Normally dropshippers will tend to choose to source their items from Chinese dropship suppliers such as AliExpress, CJ Dropshipping or Chinabrands. They can find high-demand products for a low price.
However, when it comes to shipping timeframes, they lack competitiveness since one of the success factors of selling on a marketplace is to provide free and fast shipping — and it makes sense. That's why many eBay dropshippers go for dropshipping from Amazon, Walmart, etc.
That is why in this article, I will guide you through the proper steps to take if you decide to use a US supplier, and dropship from Walmart to grow your dropshipping business.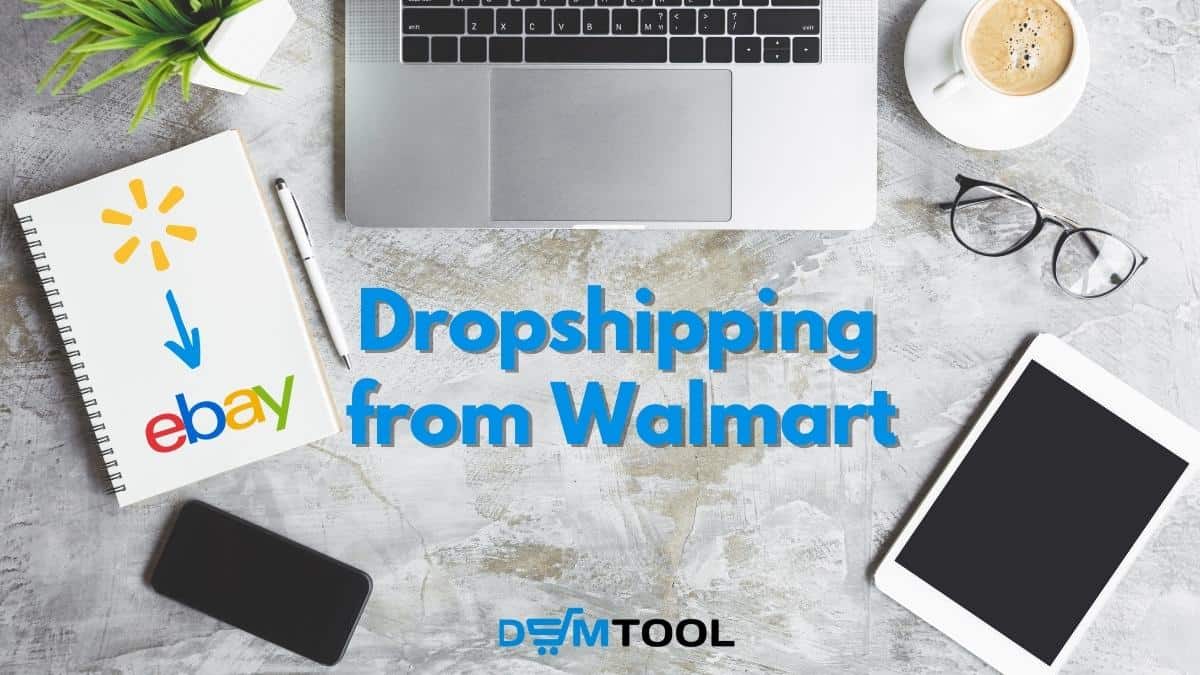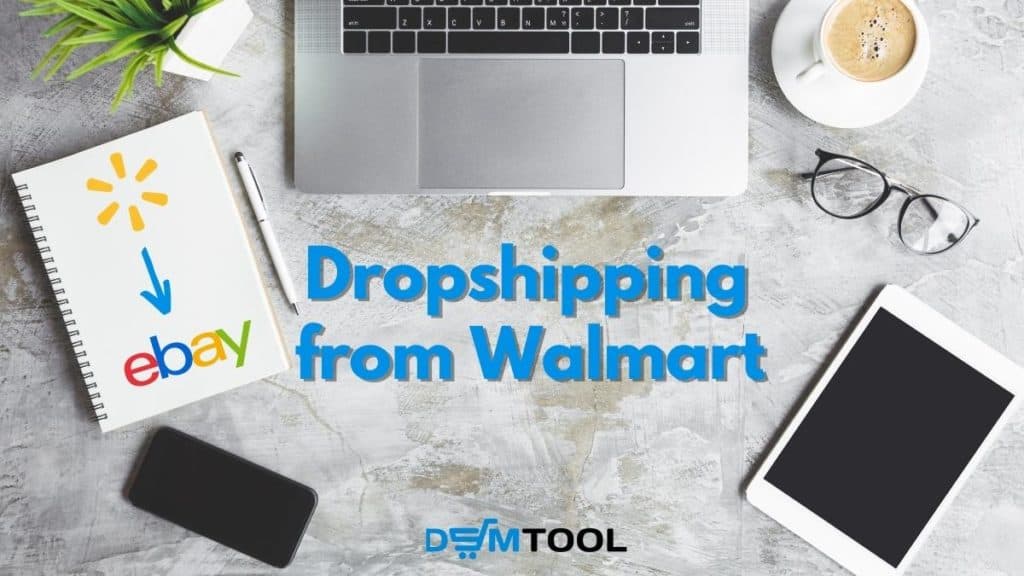 Why to Dropship from Walmart?
First and foremost, Walmart takes a huge part in the retail and wholesale business. It's a reliable e-marketplace that fastly grow. Walmart is known as a discount store, so it offers great prices, and lots of deals during the whole year.
Besides, the Walmart marketplace has more than 50 millions of products across all possible categories. And it also offers to consumers the "Free Next Day Delivery" option which is a huge advantage for you as a seller because it allows you to supply your products to your buyers faster — Not to mention that you will be more competitive against other dropshippers who offer longer shipping timeframes.
And the Walmart Plus membership program, which is similar to Amazon Prime, offers the programallows to obtain free shipping on all purchases.
Another advantage of dropshipping from Walmart is their excellent customer service that will fast response your questions and help you. That´s useful because the faster you get an answer, the faster you answer your buyers.
There are a lot of great reasons why you should dropship from Walmart and also why you could consider dropshipping on Walmart as well. However, here is some important information you should know:
Attention!
Choosing to dropship from Walmart on eBay, you need to know the eBay dropshipping policy, which allows to dropship only from wholesalers. So theoretically, you can dropship from Walmart to eBay but it violates the eBay policies because Walmart is retailer. That's why you need to dropship from this supplier carefully and smartly!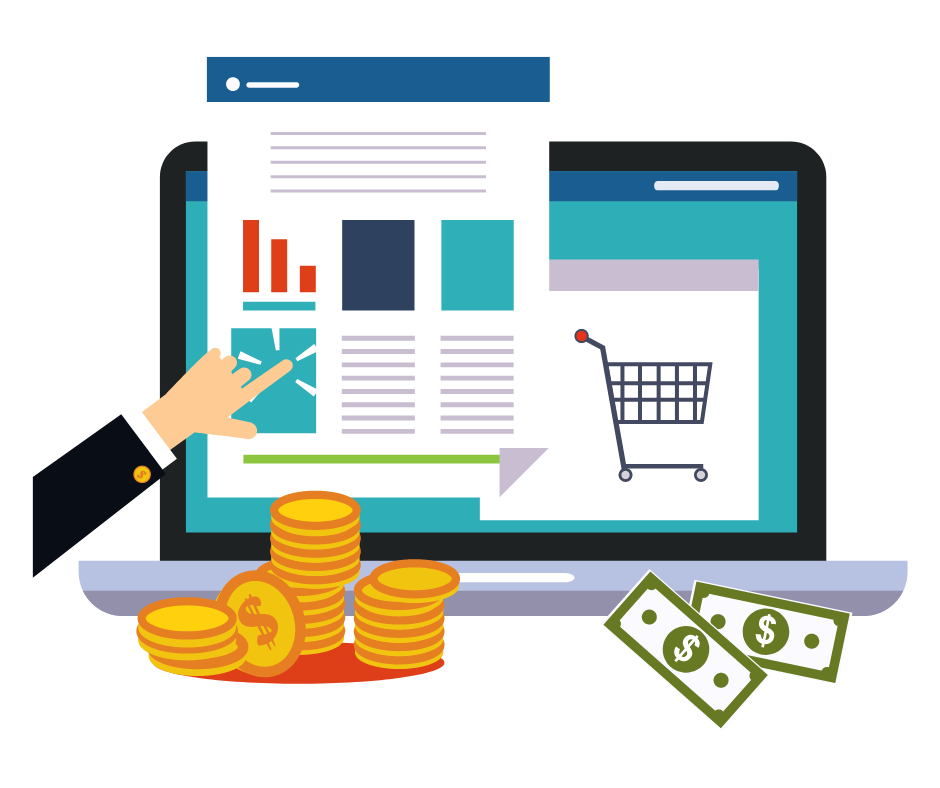 Don't wait for the profits, make them!
Start a profitable dropshipping business with DSM Tool. Get a free course and a free trial of the software.
How to dropship from Walmart to eBay
Now we will walk you through important steps of how to do dropshipping from Walmart, including how to find a good product to resell on eBay and how you can do it. At this point you already have to have a selling account on eBay.
Let's get started!
1. Connect your eBay account with the DSM Tool.
DSM Tool is a dropshipping doftware that will allow you to automate your workflow in your dropshipping store and source products with over 50+ different websites — including Walmart. It will help you to save time on creating listings (since it do it for you), optimize them and process your orders.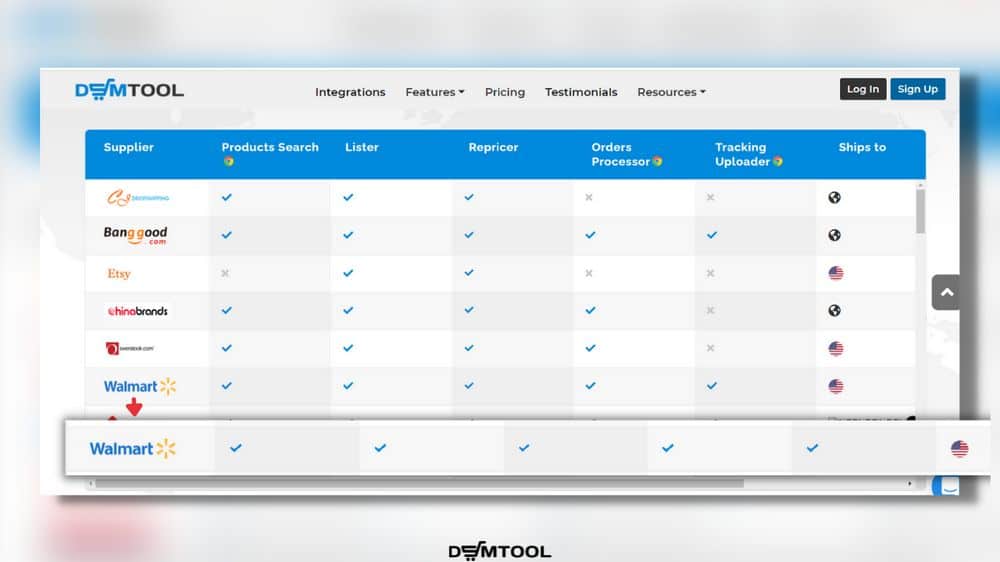 Before starting to source products from Walmart to your eBay seller account, it's super important that you set the correct business shipping policies with the right handling time. If you're in the US and you're dropshipping in USA, you review Walmart's estimated delivery time frame.
Walmart can vary the delivery time from 2 days for qualified products to 8-10 business days for standard shipping or 6-7 business days for expedited delivery (it has an additional cost).
Once you're done updating your eBay business policies according to Walmart's shipping timeframes, head over to DSM Tool and update these policies.
Learn how to quickly update your business policies on DSM Tool in this article.
Afterward, simply add Walmart as your sourcing website: In the DSM Tool dashboard, on the left-hand side, head over to "Settings" and then click on the "Lister" tab.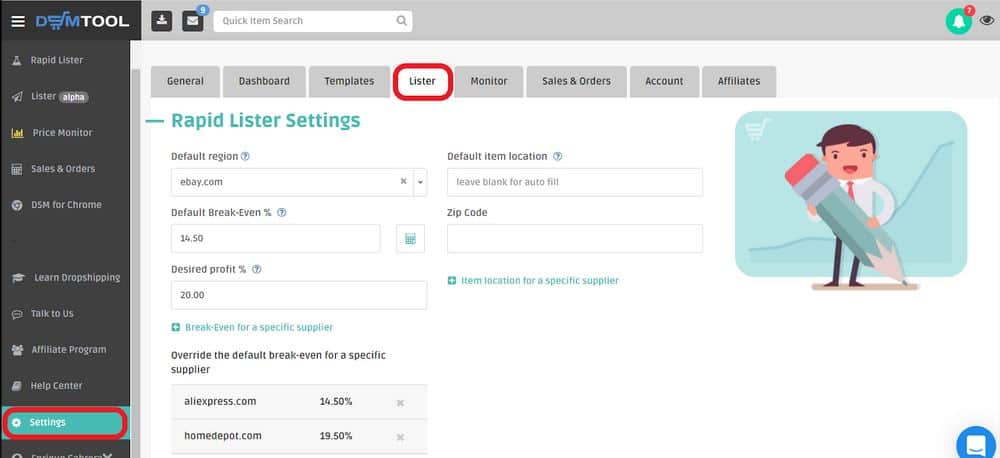 Scroll down and add your supplier. Type "Walmart" on the search tab and simply add the website.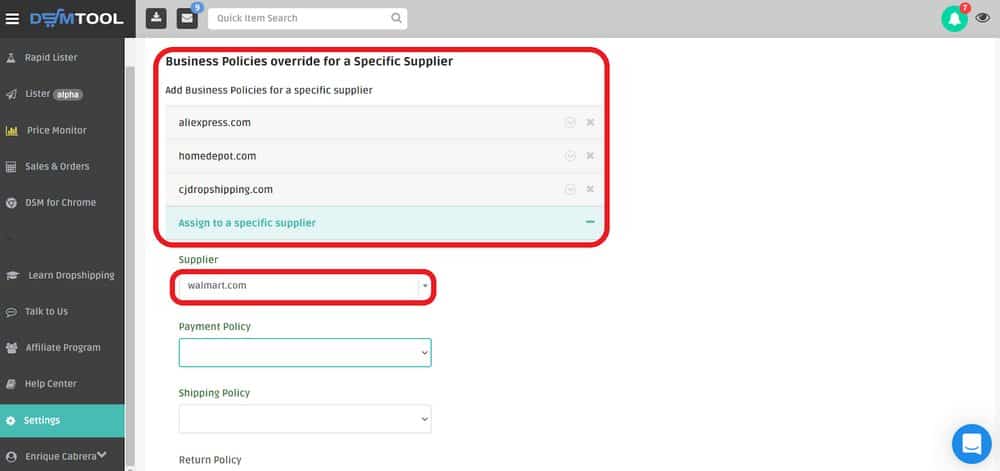 2. Find profitable products

for sourcing from Walmart to eBay
It is now time to head over to Walmart and start looking for products to add to your eBay listings — let me give you some tips.
Keep in mind that you can look into any category that the Walmart marketplace offers. However, you can also be strategic about it, for example.
According to the eBay 2020 annual report, the majority of eBay's buyers are slightly more male (57%) than female (47%). Furthermore, at least a third of these users fall into the 35 to 49-year-old age group.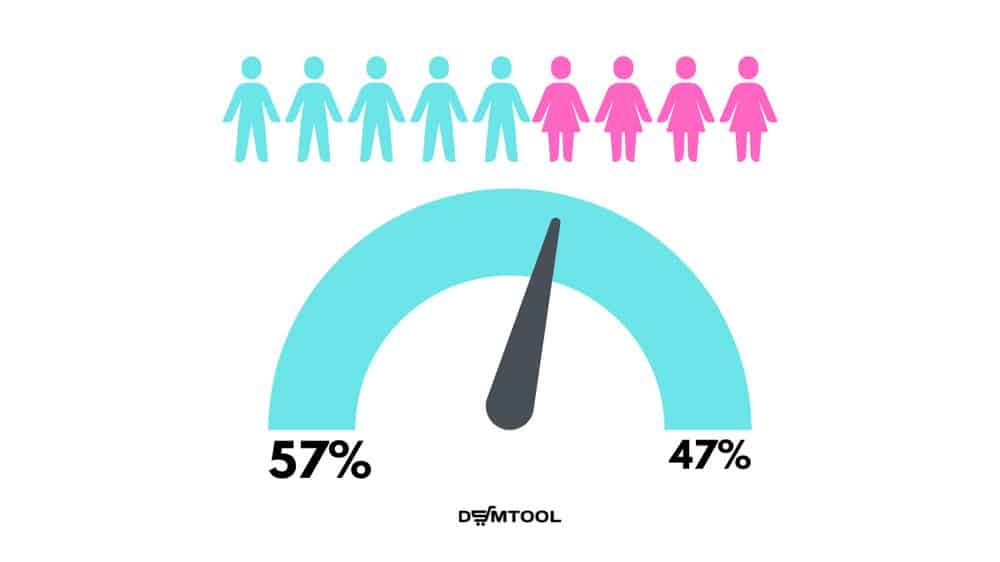 Moreover, it is important to note that there are also great walmart dropshipping automation softwares that will allow you to integrate various stores, automate your workflow. They also include great Product Research along with listing and order fulfillment processes.
When it comes to which categories have more demand, you can look into this small list here.
Home and garden
Health and beauty
Garden and Patio
Toys and hobbies
By the way, a lot of US eBay buyers have a motivation to purchase products to upgrade their homes, take care of their lawns, purchase furniture, kitchen appliances, toys for their kids, etc.
Here's an interesting insight into eBay users' purchasing habits you might find useful.
Keep in mind that these are regularly suburban families. That is why you can look into the Home Furniture & Appliances category on the Walmart marketplace in order to tap into these types of buyers on eBay.
Let's use this category as an example. Furthermore, I will be executing this process without a Product Research Software, for those sellers who do not have enough capital to invest in one. However, I would highly recommend you to get one along the line if you really want your business to grow in a much more professional and efficient way.
Being this said, let me show you how to find products to sell without any software — this is how it's done.
Finding an item on Walmart:
In the Walmart marketplace, head over to the "Department" section on the upper right-hand side. There you'll find all of the categories offered on the website. Click on "Home Furniture & Appliances" and click on any subcategories.
For this example, I'll be using the subcategory of "Kitchen Appliances". Then choose any random product you see fit.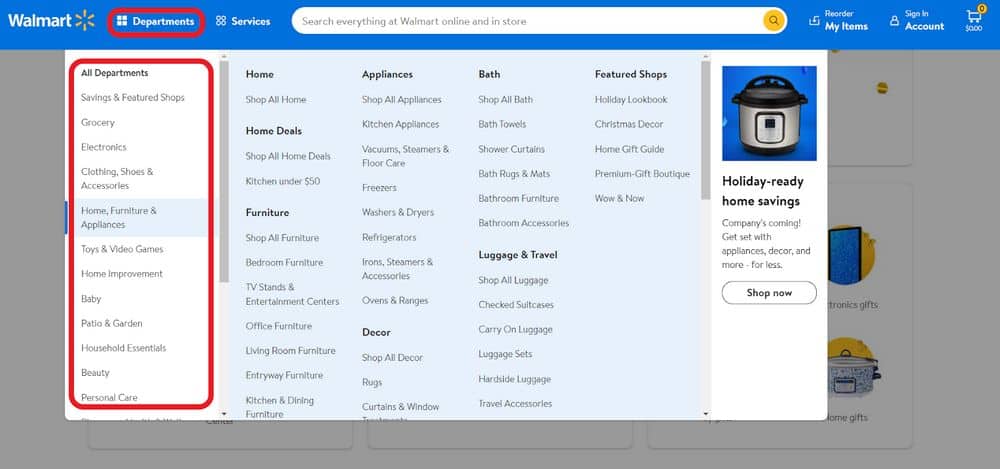 Pro tip:
Filter out the results by prices, try to look for items that are sold below $50 on Walmart — here's why:
The reason being is because the idea is to resell the item on eBay for a higher price in order to cover fees and your profit. This means that you don't want to price your product too high since customers won't want to purchase from you.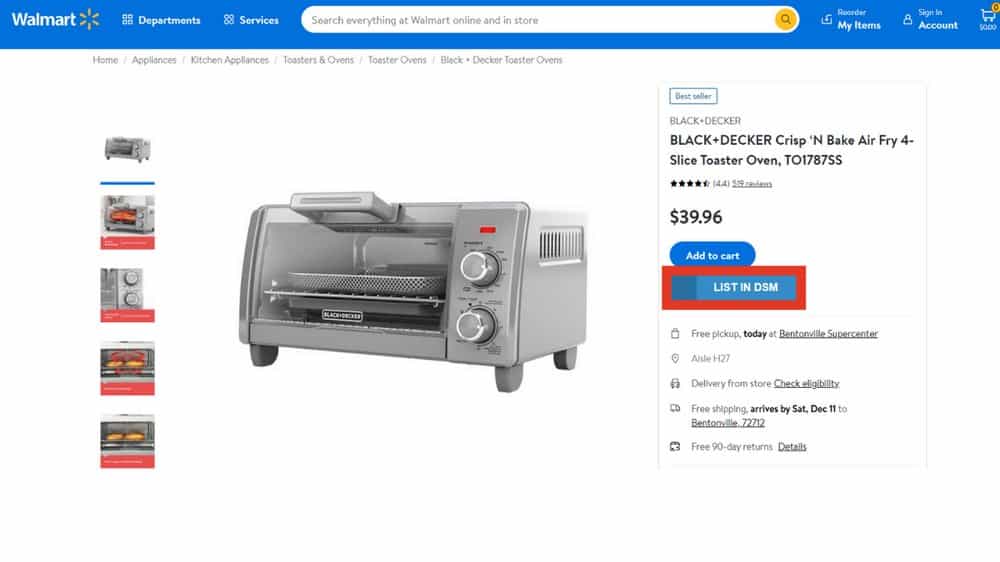 Okay, back to the task at hand. So for this example, I chose a Black & Decker Air Fry as you see in the image above.
The next step is trying to figure out if this item is has being already dropshipped to eBay.
Finding dropshippers on eBay and sourcing profitable products:
In this step, there are a few things you should know when it comes to identifying a dropshipper. It's important to understand what key factors are determined when it comes to other dropshipping sellers. Remember, you want to compete against others that are doing the same thing as you are.
These are the points to review in order to find other dropshippers:
Markup price.
The item that is offered is the same in terms of images & descriptions.
Feedback rate.
Seller status.
Furthermore, once you detect a drop shipper, you'll be able to checkout other products this seller is offering by tapping into the store. In there you can check up on other items you might want to dropship as well.
So, the first thing that you're going to do is to grab the full title of the chosen item on Walmart's products page. Afterward, paste it on the search bar of eBay.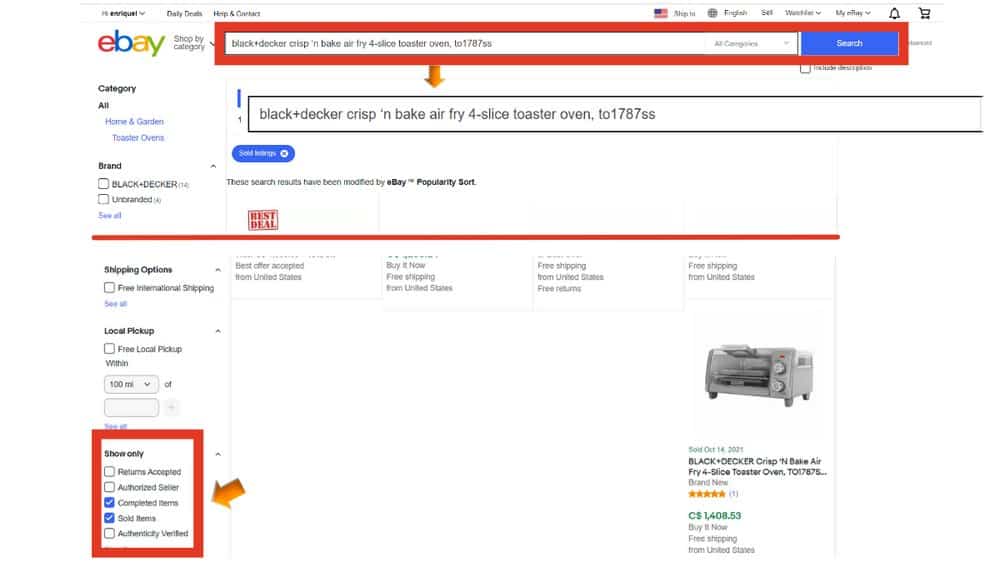 — Then, filter out the "Completed Items" & "Sold Items" in the filter section on the right-hand side of the page.
Once you've filter the options out, try to look for a listing that is the same in terms of images and descriptions — that means that most likely that eBay seller is dropshipping the product.
Pro tip: Try to open at least 3 different tabs with different listings that would show similarity, that way you can analyze each one and determine which is a dropshipper.
Check

Markup price:
First, let's analyze if the product offered on eBay has a higher price than the one offered on Walmart. The reason being is that when a dropshipper sells on eBay, they price their product based upon the original price plus eBay fees and their profits.
Normally, regular sellers with inventory have the luxury of offering their products at a low price.

Based on this example, you can clearly see that the seller listing the same product on eBay has a higher price than the seller offering it on Walmart.
Check p

roduct's images & description:
Now it's time to determine if the listings on each marketplace are matching up. Normally, a dropshipper will copy and paste the same images along with the item's description.
They may change a few words or images here and there to make it less obvious. However, the majority of the descriptions and pictures would be the same.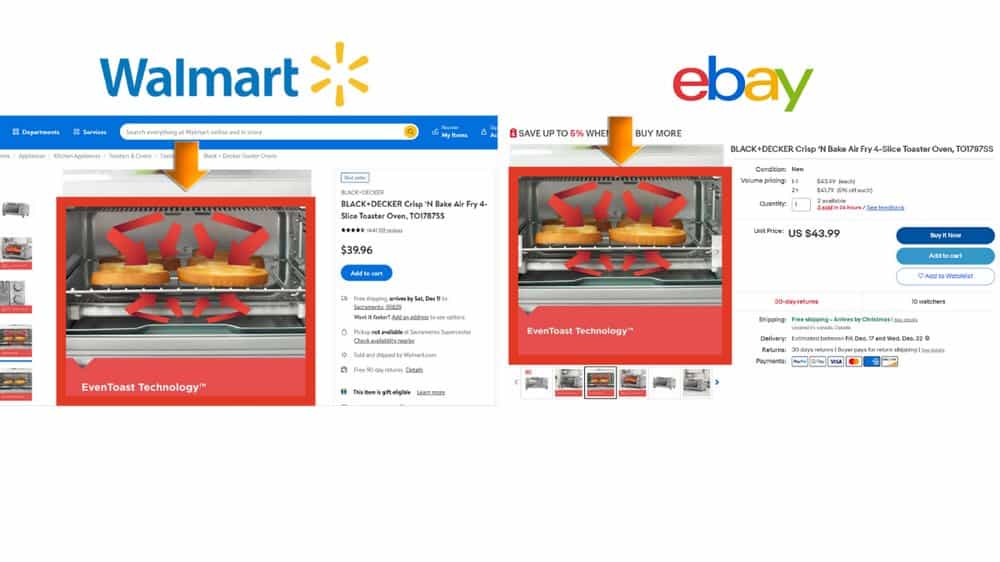 For example, you see that both sellers have the exact same pictures. So that's a good sign…for you!
Now, let's review the description. Again, the description might not be the exact same on each product's page. However, the majority of the words will be: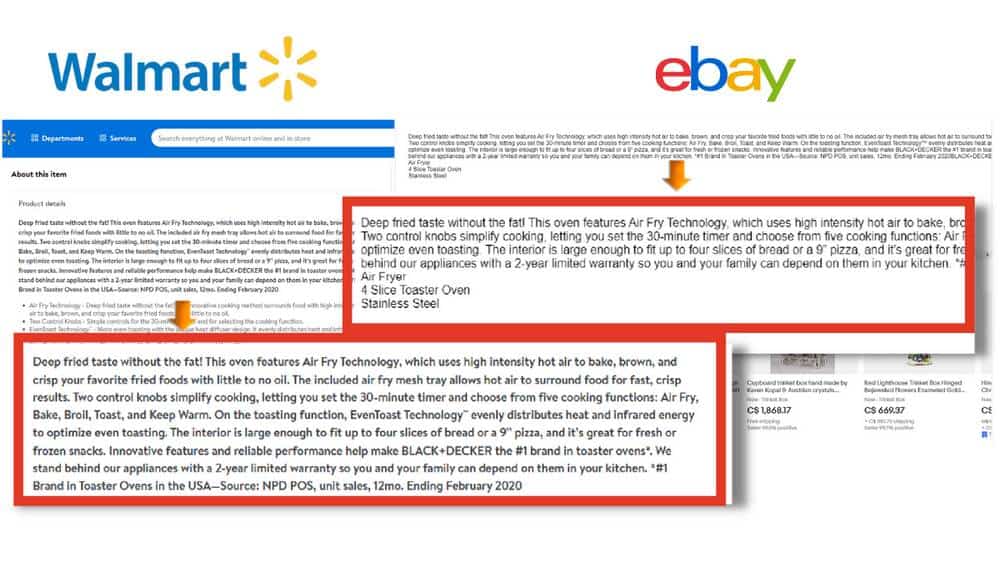 You can clearly see the resemblance — right?
Check

Feedback rate:
Normally when it comes to dropshippers, they don't have a lot of feedback rates on their store. That is because of the visibility that eBay allows on the listings.
This happens for a lot of factors, such as how the listings are optimized, if the seller is using eBay's Promoted Listings feature or if the seller has a "Top Rated Seller" status. I'll quickly explain why the seller's status is relevant when it comes to dropshipping.
You can find how much the seller has on feedback rates on the right-hand side of the page where it says "Seller information". In there you'll see information such as the store's name, positive feedback rates — and of course, the feedback rate.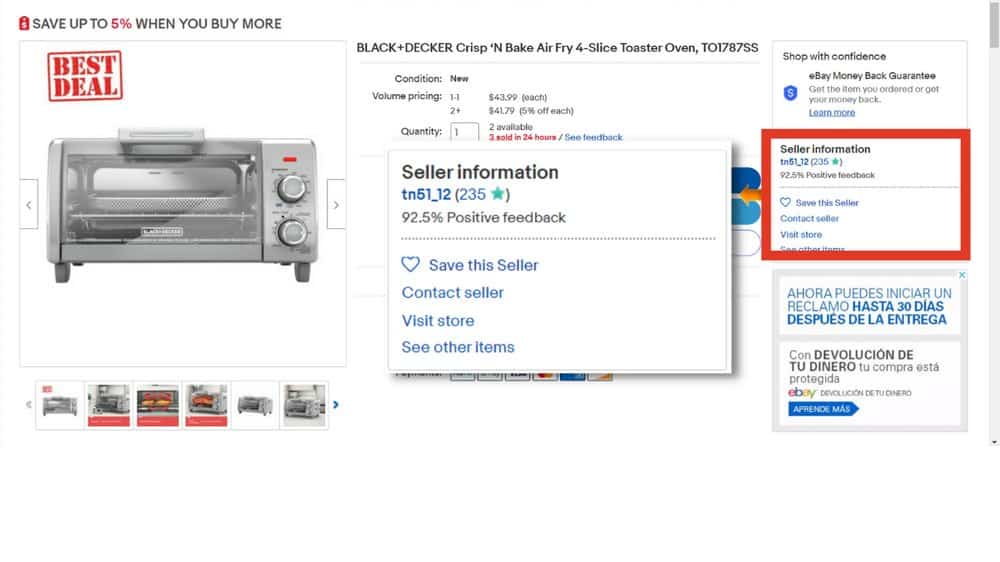 Normally, dropshippers don't have more than 5000 feedback rates. Based on experience, I see that most dropshipping sellers will have anything between 100 – 1500 feedback rates.
— In this example, this seller has a total of 235 feedback ratings.
Check an eBay Seller status:
eBay will rate a seller based on three criteria:
Below Average Seller:

These are sellers who have underperforming products, low visibility, lack of activity on the website, bad customer service, etc. Normally, eBay will shut down their stores.
Above Average Seller: These are sellers who will overall have a good store management, however they might not fully comply with eBay's policies.

Top Rated Seller:

These are sellers who have a great overall store management with a rotating inventory of products with a lot of sales and great customer service.
A drop shipper won't be able to be a top-rated seller — not even if the store has overall good management.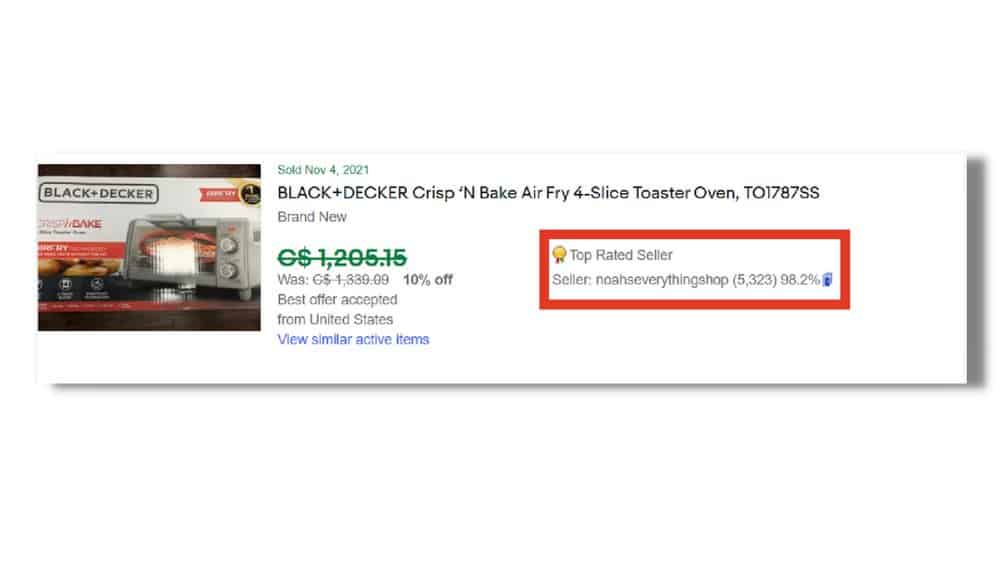 This is an example of a "Top Rated Seller", you can see it on the right-hand side of the eBay listing. Moreover, you can also see the feedback rate which in this case is over 5,000.
So, why can't a dropshipper get this status?
The reason is simple, they are not fully complying with eBay Dropshipping Policy. You need to hold inventory in order to sell on eBay without breaking their policy. Therefore, no dropshipper will be a "Top Rated Seller".
Sourcing the Walmart product on eBay:
Okay, we've now have the same product that we initially chose on Walmart on eBay being dropshipped by another seller. Before moving forward, we only have one last thing to make sure of.
It's important to source demanded products. This means that we need to find products that are generating sales at the moment.
— What we want is to build a listing that'll allow us to make sales on a month-to-month basis.
Always find eCommerce products that have at least 3 sales in the past 30 days. This is how you know that the item has a good demand.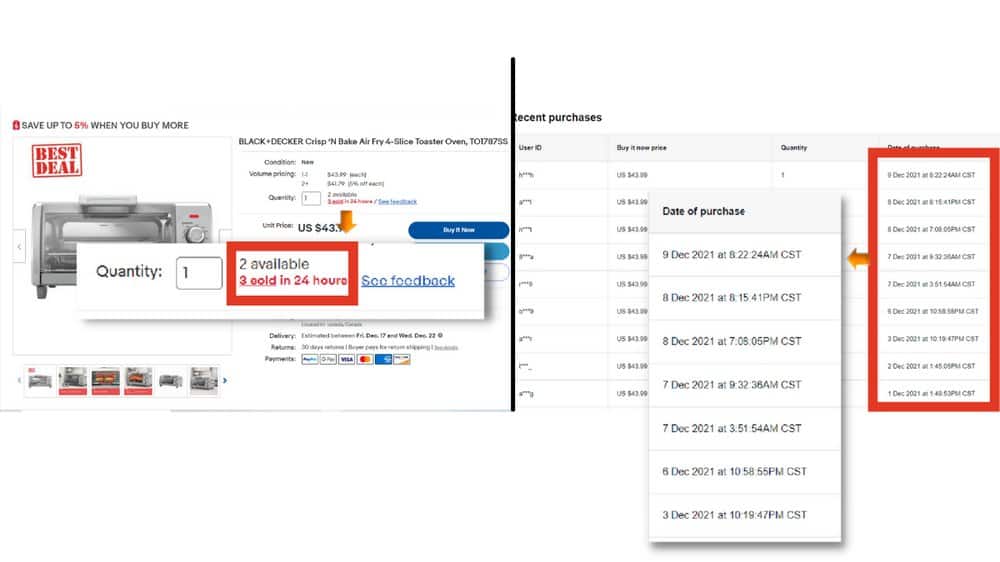 Take a look at the example, the product we found has 3 sales made in the past 24 hours — that's crazy!
Moreover, you can check the transaction history by clicking on the number of sales displayed in red. In the purchase history, you'll be able to see how many sales were made in general, the date of the transaction, the price that it was sold for and the variation bought.
In this case, this product has had more than 7 sales in the past month this means that this item is hot. Therefore, it is time to source it as well!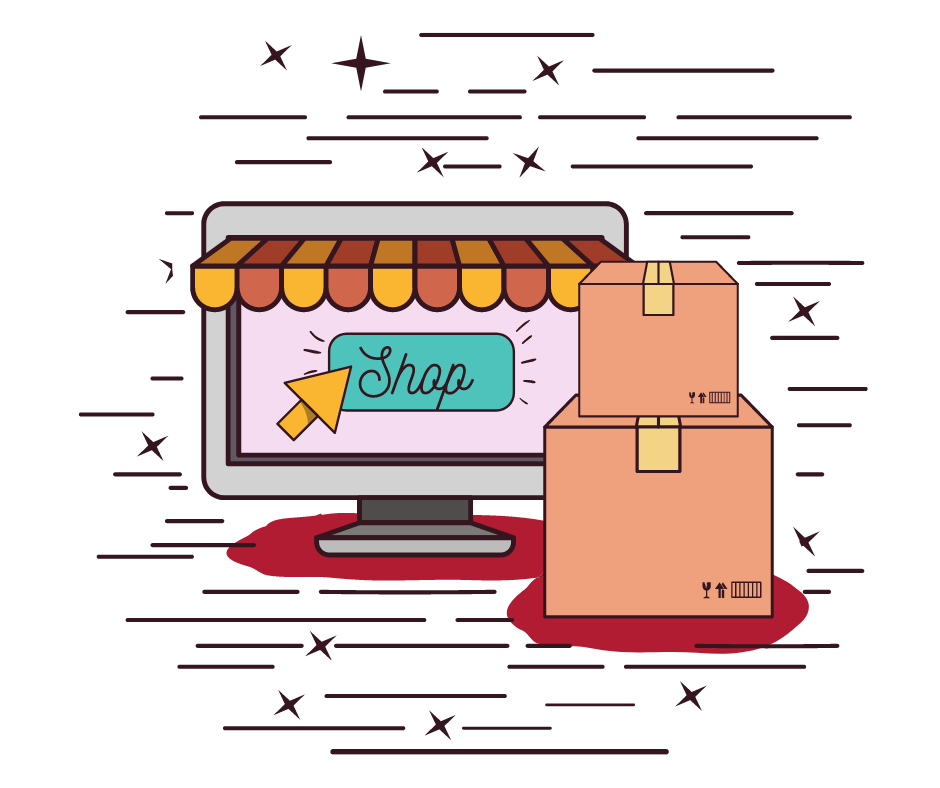 It's time…
Don't wait for success to come. Hire yourself and start your own dropshipping business
3. Use eBay dropshipping software to list the product from Walmart to eBa
Alright, we're almost done! We now have a good product to source. By having DSM Tool as your Dropshipping Manager, you'll be able to easily list it there.
First, download and install the DSM Tool Chrome Extension. To do so, head over to the dashboard's options on the left-hand side of the page. Click on "DSM for Chrome" and you'll be taken to the page where you can download the extension.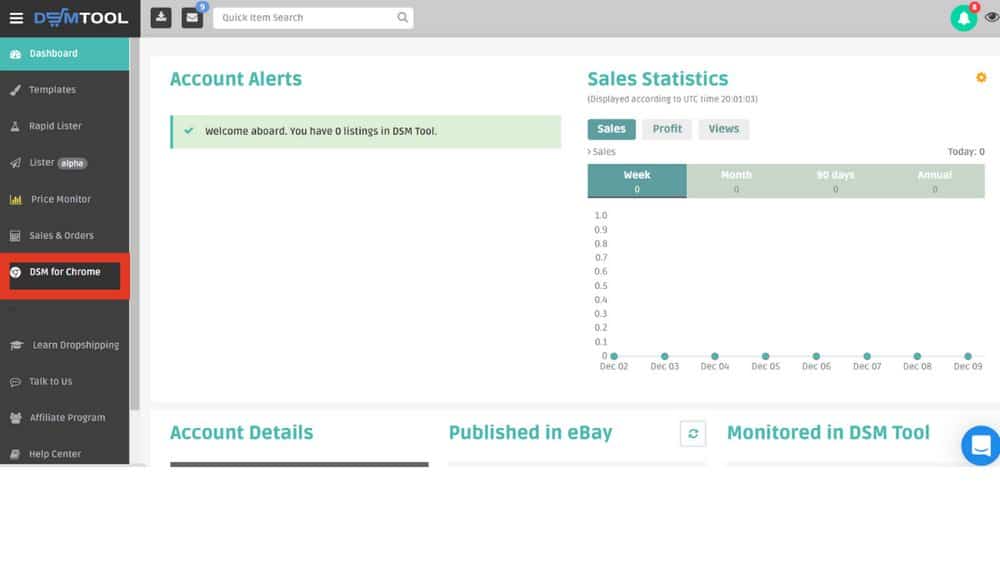 — Simply follow the steps and in no time you'll have the extension installed and active.
This will allow you to easily paste all the product information of our sourcing supplier on to DSM Tool.
Once you have activated the extension, you'll be able to see a blue button that says "List in DSM" below the product's price from the sourcing website.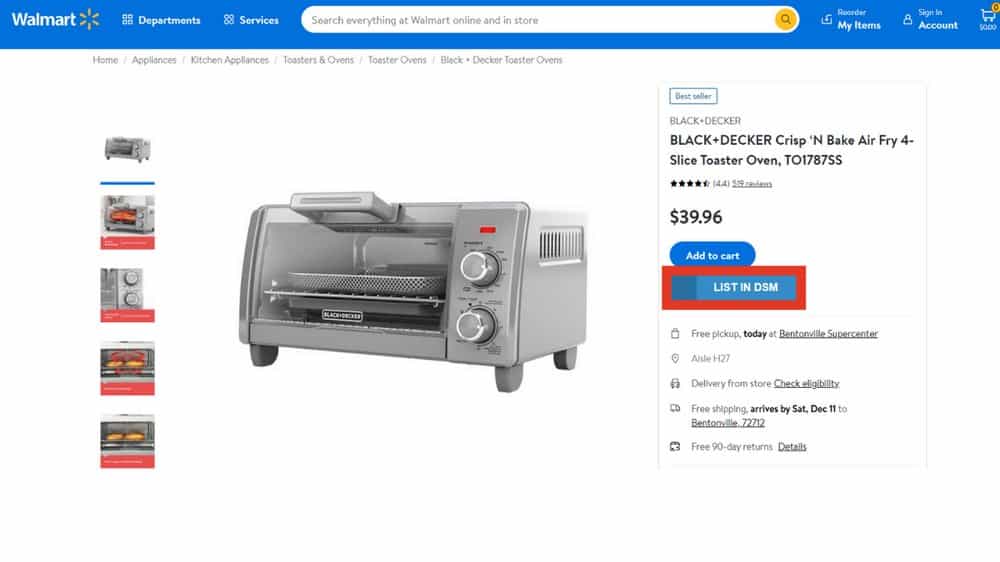 — Simply click on it and you will be immediately taken to the "Rapid Lister" feature in the software in which you will be able to work on your listings and publish them onto eBay.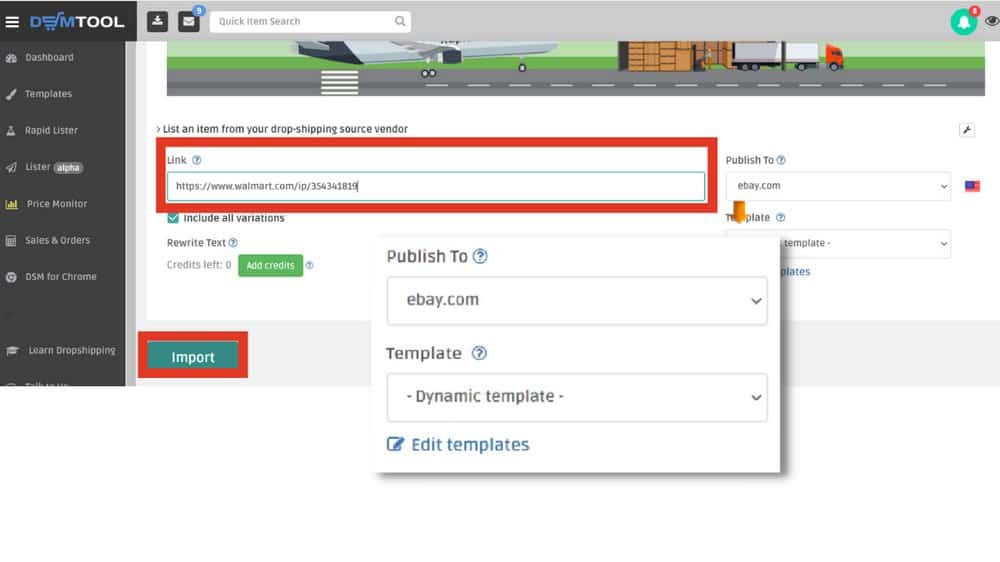 There you will be able to import the item directly into the drop shipping software. You can also choose the store's template which your buyers will be able to see. This will give some cool aesthetics to your product's page. During this process, you have options to change your title using the most searched keywords, rewrite the item description, make a photo collage, set the right profits, etc.
If you want to learn more about properly working your eBay listings with DSM Tool and exactly how to gain more organic traffic — click on this complete guide here.
Tip
Still thinking? Here's a DSM Tool coupon code for you.
Final thoughts
When it comes to dropshipping as a whole, it is important to set good business policies, understand how to source products, where to find your direct competitors, and how to properly work on your listing: Price, item description, images displayed, etc.
You can source items from Chinese suppliers or US suppliers such as Walmart. Keep in mind that you first need to really understand the marketplace where you choose to sell in.
Walmart marketplace is a reliable platform to really grow your business and expand your business.There you will find fast shipping, big range of products to resell at the good prices, and good return policy.
I hope this guide helps you understand how to do dropshipping from Walmart to eBay, and how to find dropshippers on eBay to get some ideas of what items to sell. This way you will be able to list winning products and be competitive over other dropshipping sellers.
You can also use great dropshipping automation services that will help you start and grow your dropshipping business in a much more efficient way.