25

min read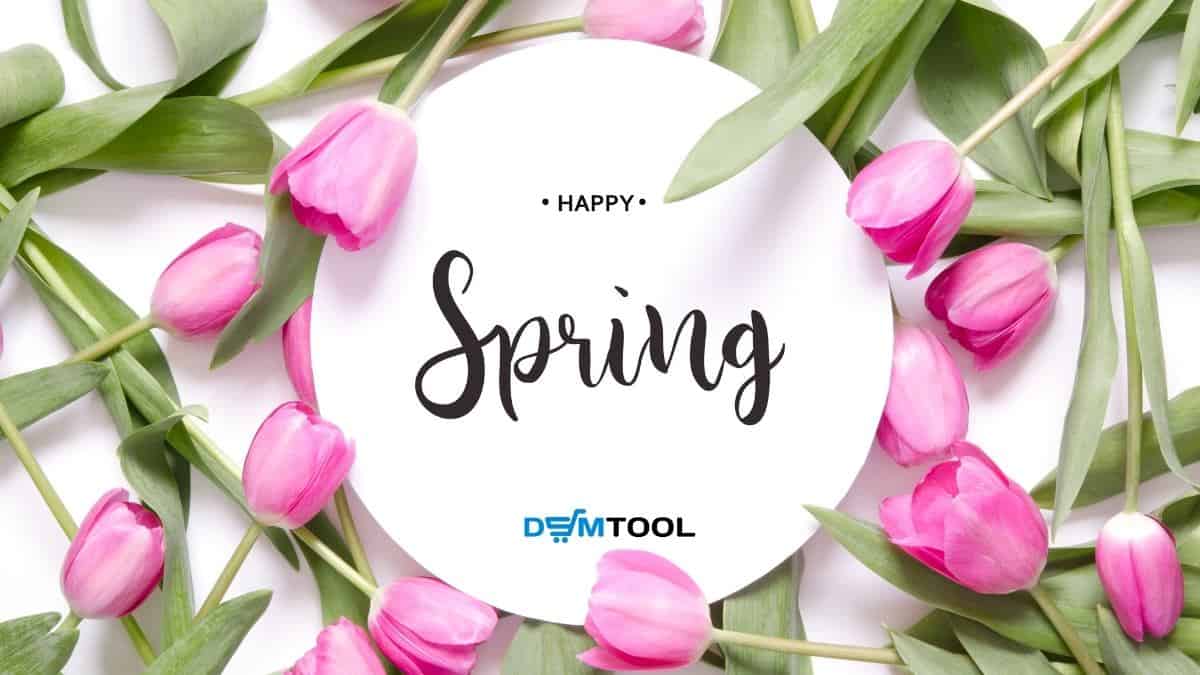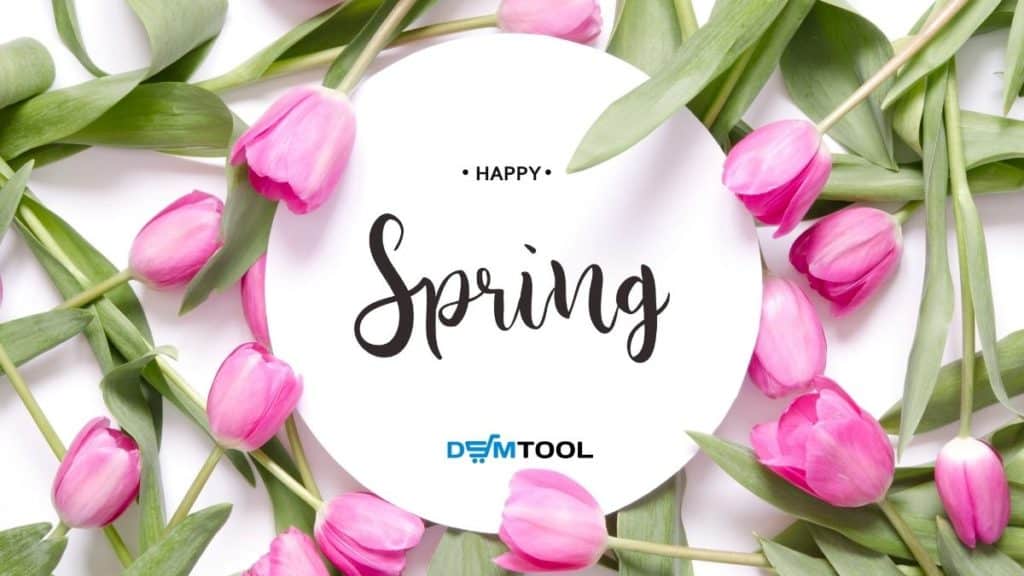 Spring is in the air, so it is the perfect time for dropshippers to refresh their product offerings and boost sales. With thousands of products available, it can be challenging to identify the winning items to attract customers. But worry not – we got you covered. In this article, we will present 30 top-notch spring products to sell in 2023.
Whether you are a seasoned dropshipper or just starting, this article will provide the knowledge and inspiration needed to revitalize your store and maximize your profits. So, let's dive in and discover the must-have spring items for 2023 that will captivate your customers and drive your dropshipping business to new heights!
Prepare Your Dropshipping Store For Spring Season
With the arrival of a new shopping season, consumer needs and preferences undergo a significant shift, thus, leading to a surge in demand for specific seasonal products. As spring unfolds, people embrace lighter clothing options, outdoor essentials, and items tailored for outdoor activities. Dropshippers must recognize and cater to these evolving needs effectively to capitalize on the market's potential.
The demand for spring-themed dropshipping products skyrockets as spring brings forth holidays like Easter. Shoppers eagerly seek new and exciting spring items to celebrate these occasions. By proactively considering the products to sell online during this vibrant season, you open up endless possibilities for generating substantial income and enhancing the overall sales performance of your online store. Stay ahead of the curve by offering in-demand spring products that align with your customer's desires and aspirations.
To ensure your dropshipping store is ready for the spring season, begin by following these essential steps:
1. Evaluate your current offerings.
Firstly, take the time to review your existing products and assess their sales performance. Next, identify which products bring in sales and consider what additional products could complement your current offerings. This evaluation, in turn, will help you determine which items to prioritize and expand your product range.
2. Stay updated with market trends.
Monitor the latest events and world changes, and stay abreast of current trends. Set trends by offering new and innovative products to your customers. Additionally, conduct thorough eCommerce product research to identify trending dropshipping items that have the potential to captivate your target audience.
3. Understand your target audience.
Gain a deep understanding of your target audience's needs and purchasing behaviors. Anticipate their needs by predicting what they will require in advance. Remember that customers often buy seasonal items ahead of time, so tapping into their shopping behavior and predicting their preferences will enable you to offer products that meet their desires.
Therefore, by following these steps, you will be well-prepared to enhance your dropshipping store for spring and successfully cater to your target audience's needs and preferences.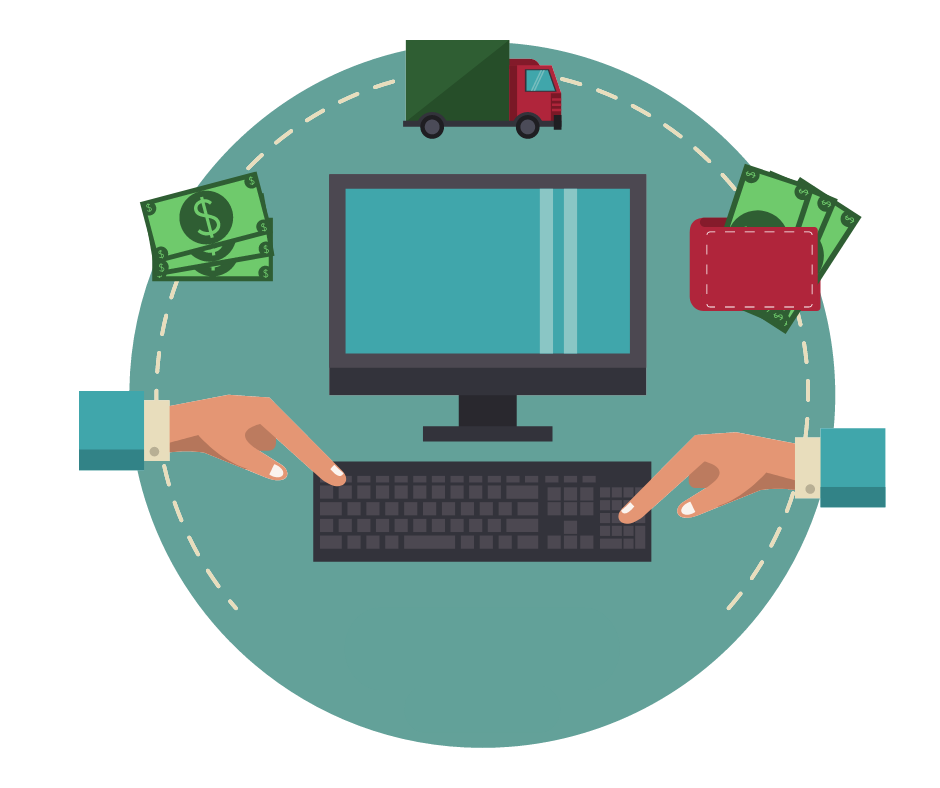 Not yet making money online?
Start your own dropshipping business. Sign up for a free trial of DSM Tool and we'll help you get started. Today is the day.
Top Spring Products To Sell And Dropship In 2023
Armed with these three valuable research tips, let's delve into the exciting array of spring items poised to make a splash in the 2023 season. Our curated list encompasses various options, including Essential Spring Stuff and holiday-related dropshipping items. Without further ado, let's dive right in and explore these enticing offerings.
So, here are the best spring items for dropshipping this year:
Garden Tools
Seed Starters
Garden Furniture
Outdoor Lighting
BBQ Tools
Picnic Accessories
Fishing Tools & Accessories
Travel Accessories
Backpack Covers
Hiking Sticks
Safety Outdoor Products
Bicycle GPS Trackers
Power Banks
Phone Camera Lens
Running Shoes
Pet Collars
Stroller Organizers
Tote Bags
Eco-Friendly Products
Cleaning Products
Keyboard Cleaning Brush Kits
Spring Decor
Easter-Related Products
Outdoor Toys
Mother's Day Gifts
Printed T-Shirts
Headwear & Sun Protection
Sunglasses
Swimsuits
Ice Cube & Ice Cream Molds
1. Garden Tools
The earth awakens after the winter. And so are gardeners who want to spend more time in the sun in their gardens. That is why the essential spring items for them are garden products. So make sure to add various gardening tools to your dropshipping shop.

2. Seed Starters
As I have shown, the gardening items among dropshipping spring products are one of the most popular. No wonder! The gardening season is back! Therefore, list various products for gardening lovers. You know about tools but don't forget to add seed starters to your dropshipping shop!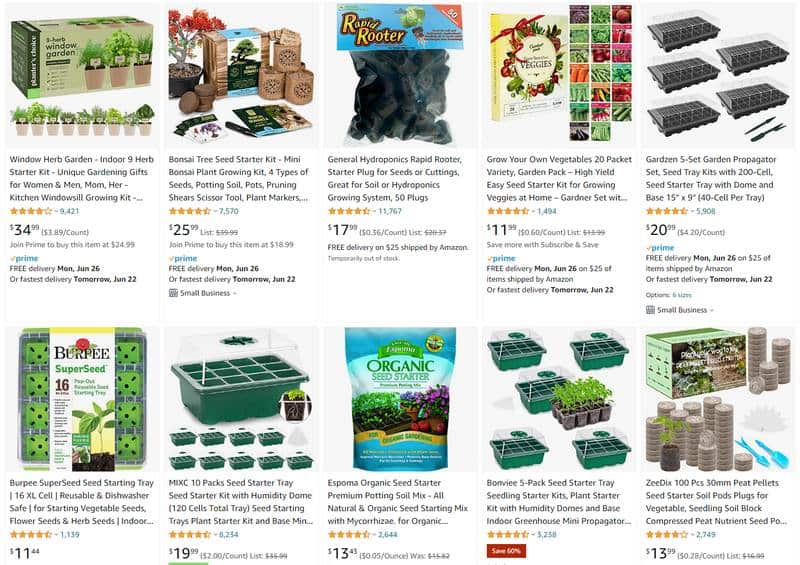 3. Garden Furniture
"Finally, warm weather! Finally, I can spend more time in my lovely garden!" Many are thinking this while parallelly searching for ways to make their gardens and terraces more beautiful and cozy.
Garden Furniture is among the typical spring seasonal items in eCommerce stores. You can also see how the trend in Garden Furniture is growing in spring in Google Trends.

4. Outdoor Lighting
Along with new furniture and plants for their garden, shoppers are most interested in outdoor lighting in the spring. Just as Google Trends shows:

5. Barbecue Tools
BBQ tools are our next popular spring dropshipping products you can sell in your eCommerce store. Those are the perfect products to sell this season since people will start spending more time outside, including barbecues.

6. Picnic Accessories
As the weather warms up and nature beckons, people eagerly embrace outdoor activities, including delightful picnics in scenic settings. According to Google Trends, people prepare and search for picnic-related products and accessories like picnic baskets around March.
During summer, the trend goes down. So, consider selling them as well. From stylish picnic baskets and blankets to portable utensil sets and insulated coolers, these spring essentials will cater to the desires of individuals seeking enjoyable moments under the sun.

7. Fishing Tools & Accessories
Another outdoor activity in the spring is fishing. Do you have fishing products in your store? If not, then this is the right time to start dropshipping these spring items. The Amazon bestsellers in this sub-niche can provide you with many product ideas. For example, you can sell the following items: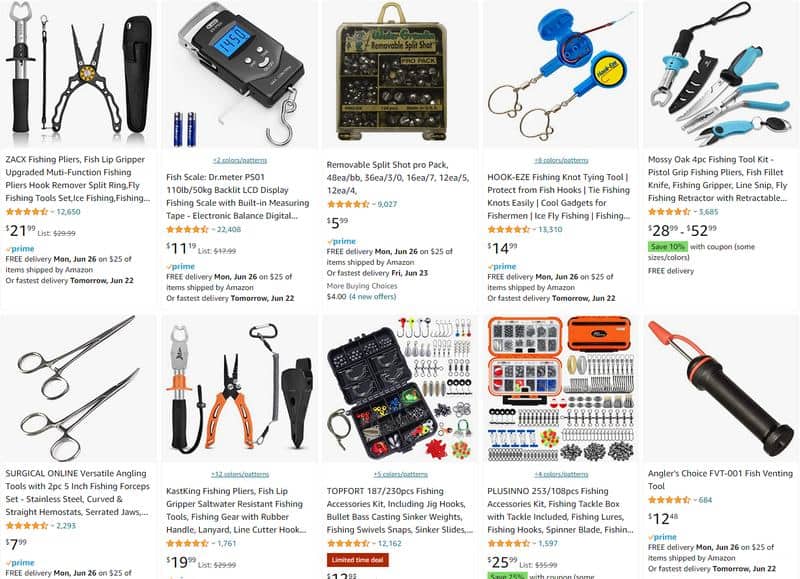 8. Travel Accessories
The spring season usually provokes people to do more outdoor activities and travel. Therefore, it is your chance to sell them what they might need. There is a vast range of travel accessories. For example, you can consider a reusable oil match keychain for spring dropshipping.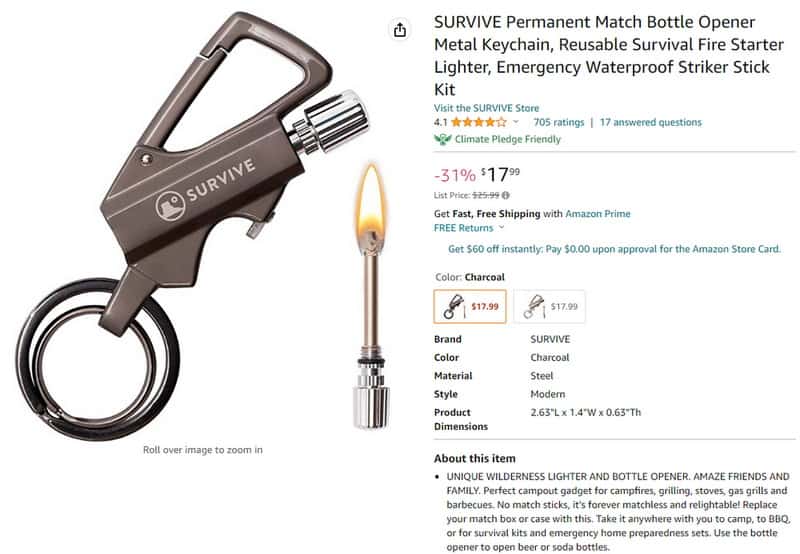 9. Backpack Covers
Backpack covers are easy products to dropship and make profits during spring. Their initial price is relatively low, especially if you are dropshipping from China. Consequently, the possibility of setting higher dropshipping margins is also high.
As a spring item to sell, it will be popular, especially for those who have a niche store for tourism, hiking, or other outdoor activities. It is also a perfect product for a general store.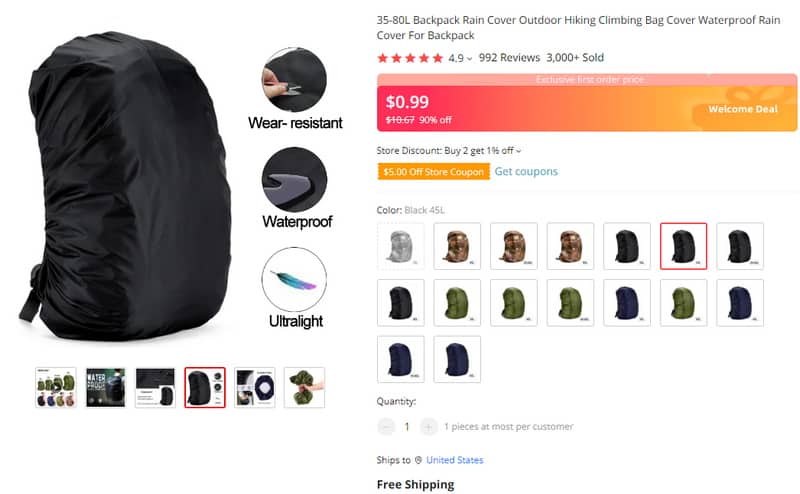 10. Hiking Sticks
Another example of the best spring products to dropship is hiking sticks! Embracing the spirit of adventure that comes with the spring season, hiking enthusiasts eagerly venture into the great outdoors.
Including hiking sticks in your lineup of spring items can cater to their needs and enhance their outdoor experiences. Don't overlook the growing demand for hiking accessories during the spring season, as they have the potential to capture the attention of nature enthusiasts and outdoor adventurers alike.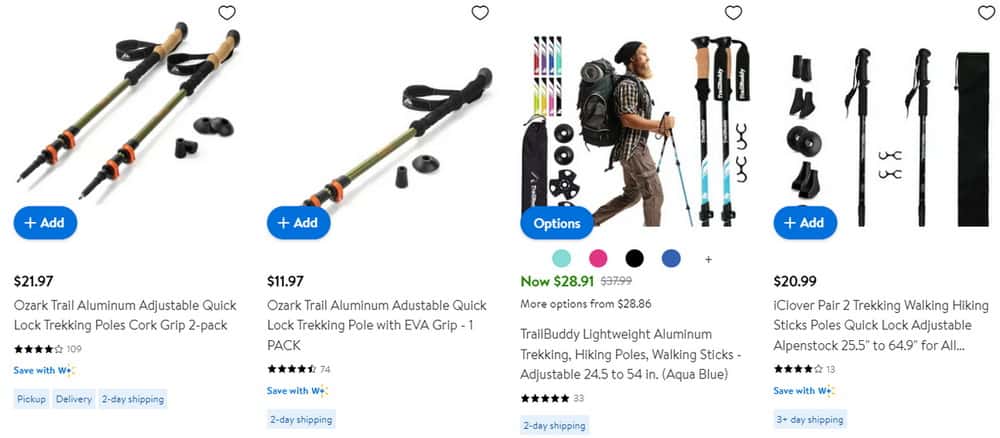 11. Safety Outdoor Products
Yes, spring is the season when outdoor enthusiasts come back to their hobbies. The well-organized one will want to be ready for everything and follow the safety rules.
For example, you can add emergency blanket kits, indispensable spring items in the spirit of preparedness and safety. As outdoor activities gain momentum during the season, it's crucial to prioritize the well-being of your customers. By including these kits in your dropshipping shop, you can cater to the needs of safety-conscious individuals who prioritize being prepared during their spring adventures.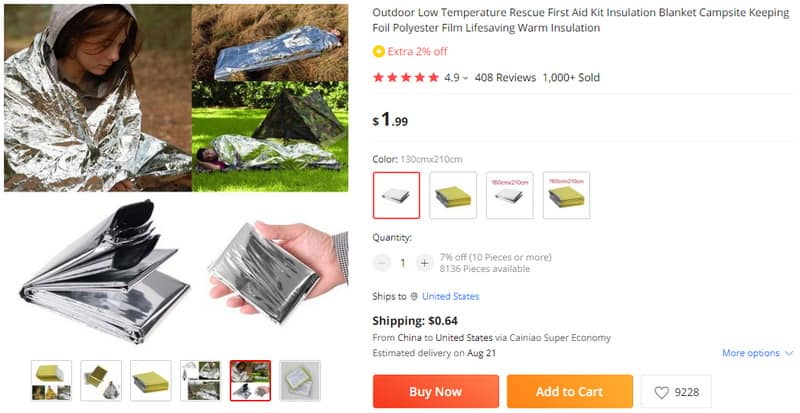 12. Bicycle GPS Trackers
Another demanding item to sell in spring is a bicycle GPS tracker. This product is again for cycling and outdoor activities fans. With warmer weather, more people take to the roads and trails on bicycles. By offering bicycle GPS trackers in your dropshipping shop, you provide a valuable solution that enhances both the safety and convenience of your customers' cycling experiences.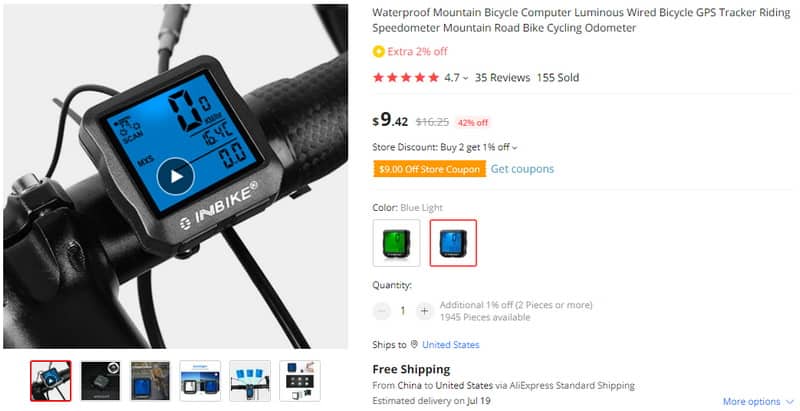 13. Portable Power Banks
As the spring season brings longer days and more outdoor adventures, portable power banks emerge as essential companions for tech-savvy individuals on the go. With the increasing reliance on smartphones, tablets, and other electronic devices, having a portable power bank becomes crucial for staying connected while exploring the outdoors.
Whether your customers are planning hiking trips, beach outings, or simply enjoying outdoor activities, offering a range of portable power banks in your online store can address their needs for convenient and reliable power sources.
Highlight the features of your portable power banks, such as high capacity, fast charging capabilities, and lightweight designs, to attract customers seeking reliable power solutions. Additionally, consider offering power banks with water-resistant or rugged features for customers engaging in outdoor activities that may involve exposure to the elements.
Here is a perfect product for dropshipping from Walmart to eBay: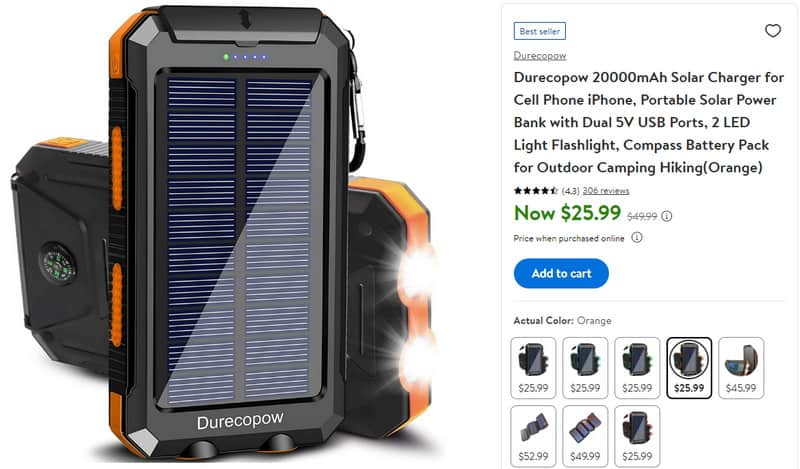 14. Phone Camera Lens
As the spring season unfolds, capturing the beauty of nature and special moments becomes even more enticing. Phone lenses elevate smartphone photography and allow your customers to capture stunning images creatively.
Encourage your customers to explore the wonders of spring and capture memories in a whole new way. Whether documenting colorful blossoms, scenic hikes, or joyful outdoor activities, phone lenses allow individuals to take their smartphone photography to the next level.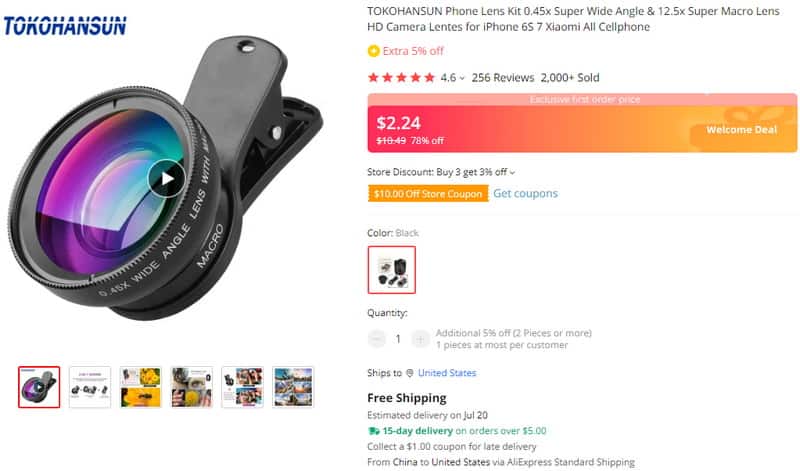 15. Running Shoes
As the spring season arrives, it brings a renewed enthusiasm for outdoor fitness and activities. Thus, by incorporating a range of running shoes in your product offerings, you can cater to the needs of fitness enthusiasts and empower them to enjoy their spring workouts with confidence and style.
When including running shoes in your product offerings, you must be mindful of trademark and intellectual property rights. The eBay VeRO (Verified Rights Owner) program may protect some running shoe brands. So, conduct thorough research and avoid listing running shoes that could infringe on intellectual property rights.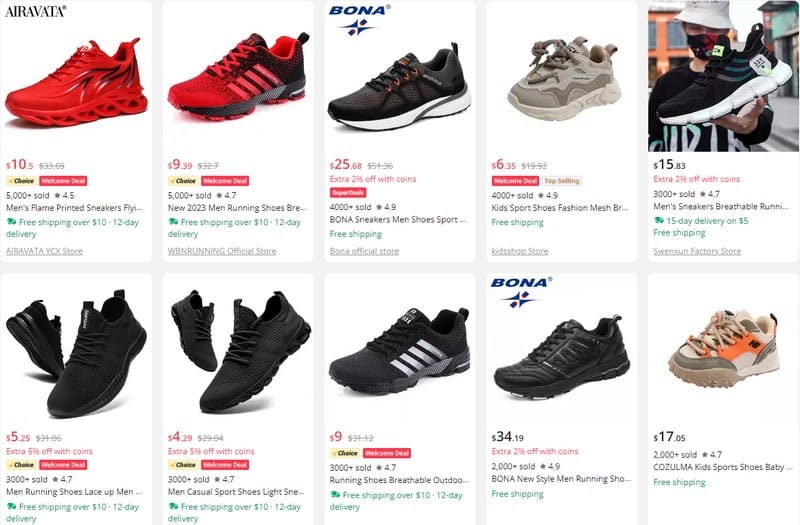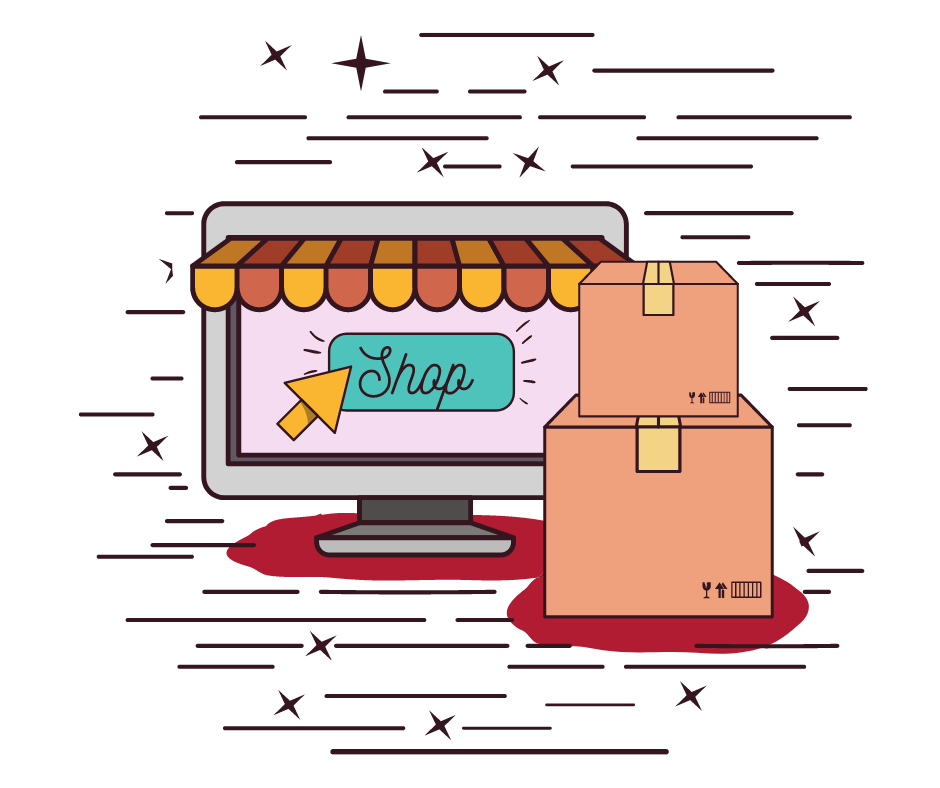 It's time…
Don't wait for success to come. Hire yourself and start your own dropshipping business
Pet collars are another example of hot spring products to sell. As the weather warms up and pets eagerly explore the great outdoors, it's time to ensure they do so in style and safety with trendy and functional pet collars. Offering a diverse range of pet collars in your online store allows pet owners to express their love for their furry companions while keeping them secure and comfortable during springtime adventures.
Highlight the features and benefits of your pet collar collection, such as adjustable sizing, sturdy buckles, and reflective elements for increased visibility during evening walks. Emphasize the importance of choosing the right collar for different pet breeds and sizes, ensuring a secure and comfortable fit.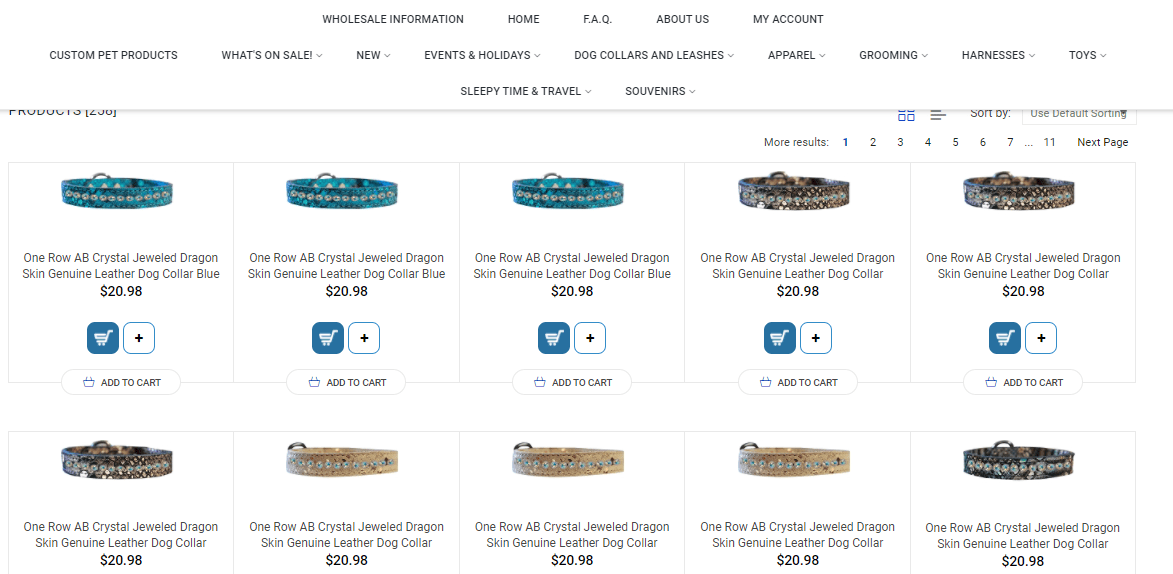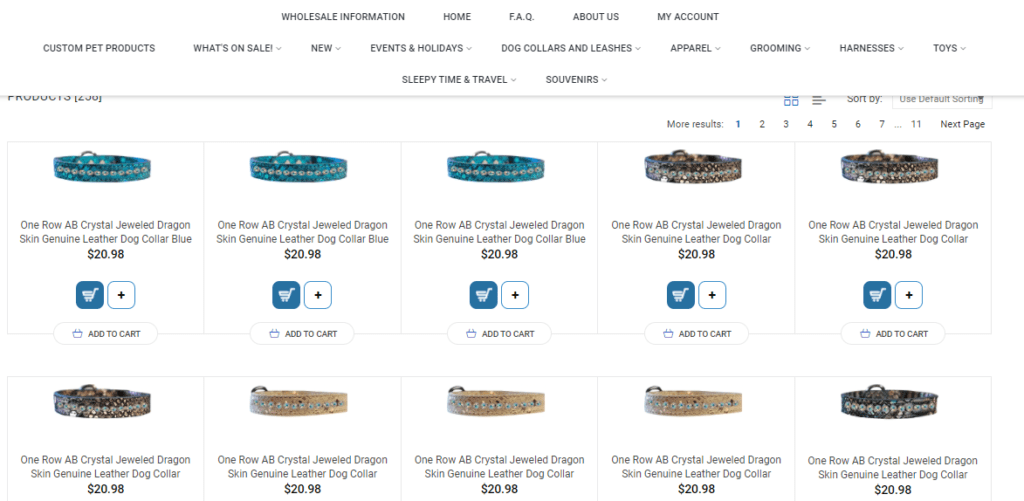 17. Stroller Organizers
The demand for stroller organizers is generally stable all over the year. Though, around May, it shows the highest demand volumes (according to Google Trends). So if you are dropshipping baby products or running a niche or general store, you can also dropship this product during spring.
For example, here is a bestseller for Amazon to eBay dropshipping: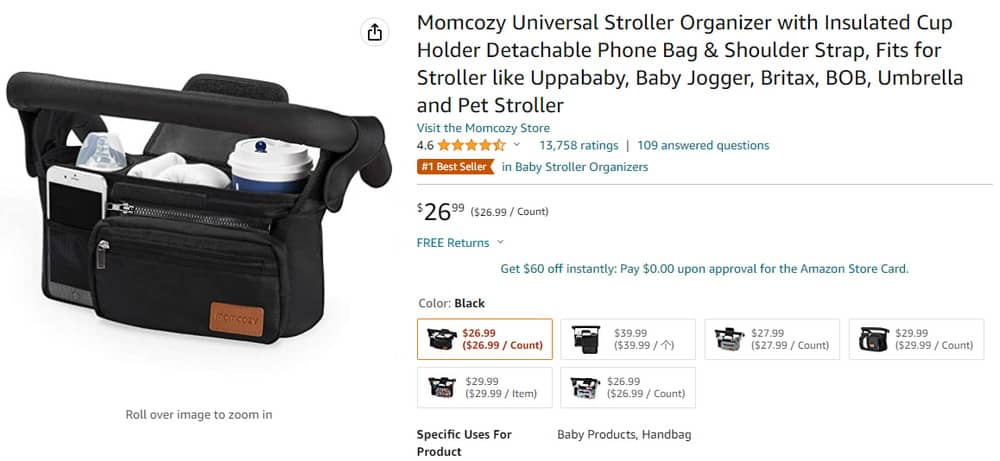 18. Tote Bags
As the spring season blooms, tote bags become must-have accessories for fashion-forward individuals and practical shoppers alike. Offering a range of trendy and functional tote bags in your online store can cater to your customer's needs during this vibrant season. Tote bags provide a stylish and convenient way to carry essentials for outings to the beach, picnics in the park, or shopping sprees.
From spacious canvas totes with playful prints to eco-friendly reusable options, these versatile bags offer both fashion and functionality. By including tote bags in your product selection, you can tap into the spring fashion trends and provide your customers with a stylish accessory that complements their springtime adventures.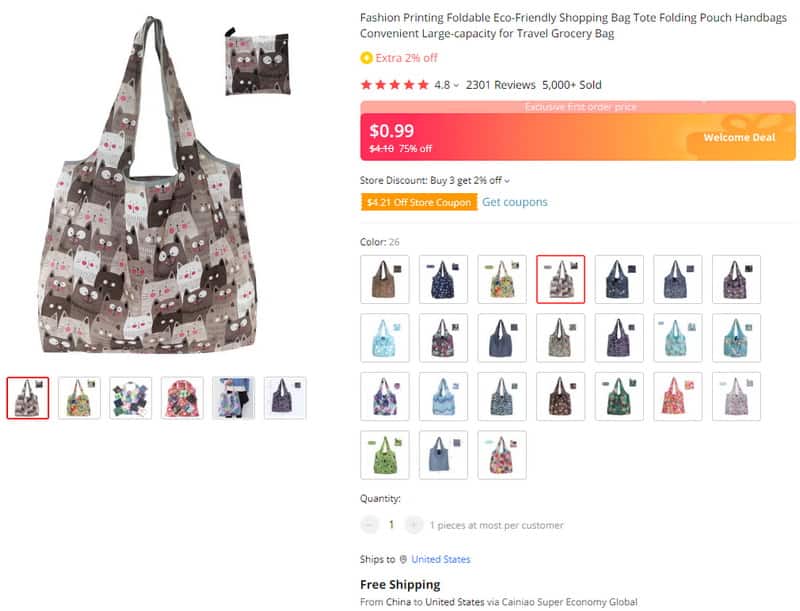 19. Eco-Friendly Products
While we mentioned eco-friendliness, "green" items are another excellent product category to add to your store.
Eco-friendly products have gained immense popularity, not just as a year-round trend but also as essential items for the spring season. As people become more conscious of their environmental impact, they seek sustainable alternatives in all aspects of their lives. By offering a curated selection of eco-friendly products in your online store, you can cater to the growing demand for environmentally conscious choices during spring and beyond.
Focus on spring products such as reusable water bottles, biodegradable cleaning supplies, eco-friendly gardening tools, sustainable fashion, and other environmentally friendly options that resonate with the spirit of renewal and sustainability that spring embodies.

20. Cleaning Products
As the arrival of spring prompts a desire for fresh starts and clean spaces, cleaning products become essential items for households everywhere. Offering a comprehensive range of cleaning products in your online store can cater to customers seeking effective solutions for their spring cleaning endeavors.
Spring is the time when people devote extra attention to deep cleaning, decluttering, and rejuvenating their homes. You can assist your customers in achieving a sparkling and organized living environment by providing a selection of high-quality cleaning products, such as multipurpose cleaners, specialized surface cleaners, eco-friendly options, and organizational tools.

21. Keyboard Cleaning Brush Kits
Gaming products, in general, are selling well. For instance, here is a good example of computer accessories that can be your next bestselling spring item. This product has over 5000 orders on Aliexpress and was saved by more than 9000 persons, showing high demand for such products.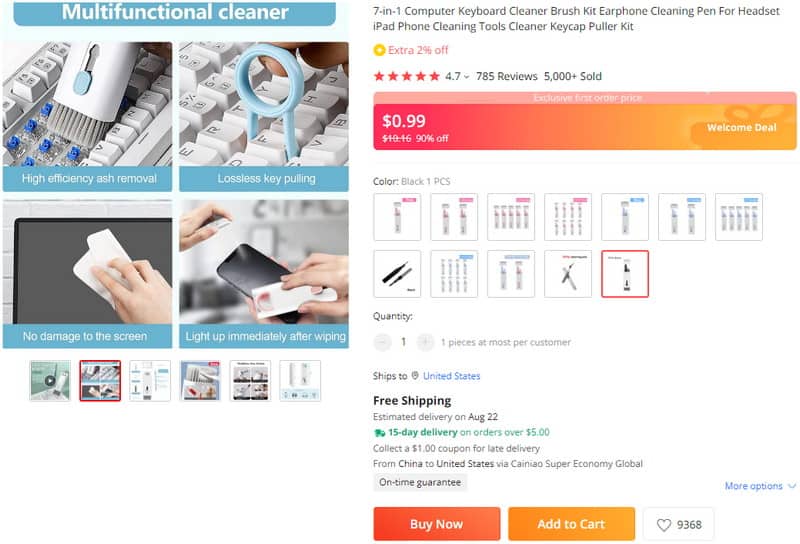 22. Spring Decor
Once people finish cleaning, they want to renew some of their home decorations and add a "spring atmosphere" to their homes.
During the spring season, there is always a demand for new dishes, spring pillow covers, flower ornaments, flower vases, etc.
Some big retailers hint at what to sell in spring by creating dedicated sections. For example, take a look at what Walmart offers: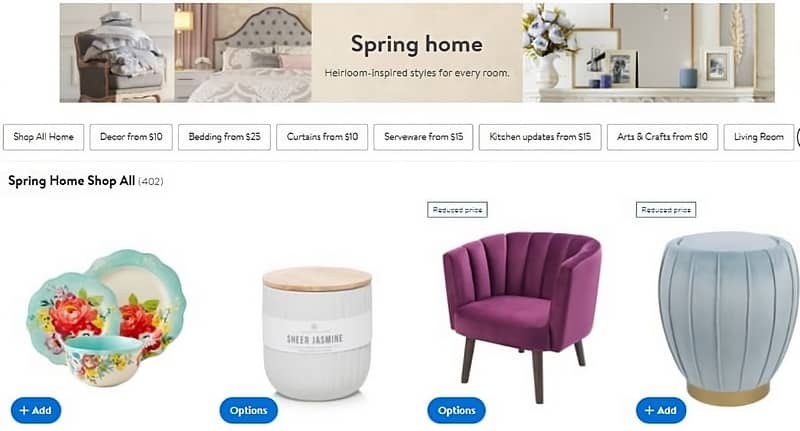 Without a doubt, Easter is the biggest eCommerce holiday of the spring season. Therefore, if you want to increase your sales in the spring, pay attention to adding enough Easter dropshipping products. Those can be Easter basket items, Easter chocolate eggs, holiday-related home decorations, bunny decor, Easter party decorations, etc.
An important range of products that can bring you new sales in spring is toys or other products for the Easter Egg Hunt. Here is an example of one of the toys-bestsellers you can also resell in your shop: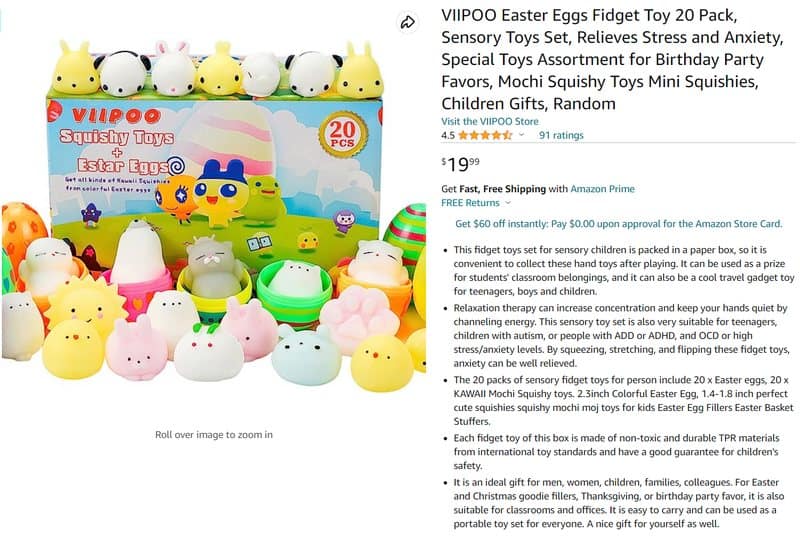 24. Outdoor Toys
As the sun shines brighter and the temperatures rise, outdoor playtime becomes a priority for families and children. That's why offering a wide selection of outdoor toys in your online store is a surefire way to capture the excitement of the spring season.
From traditional classics to innovative and engaging options, outdoor toys bring joy, laughter, and endless fun to children of all ages. For example, water guns are some of the most popular outdoor toys that become trendy around May.

25. Mother's Day Gifts
In May, there is another big retail event – Mother's Day. Your buyers will look for suitable gifts for their mothers, grandmothers, aunts, and other motherlike figures. We have suggested many product ideas for Mother's Day. Make sure you start to add them to your online shop in April, after Easter. Prepare the listing titles, and if you want, add special promotions. Don't miss this Day and congratulate your Mother 😉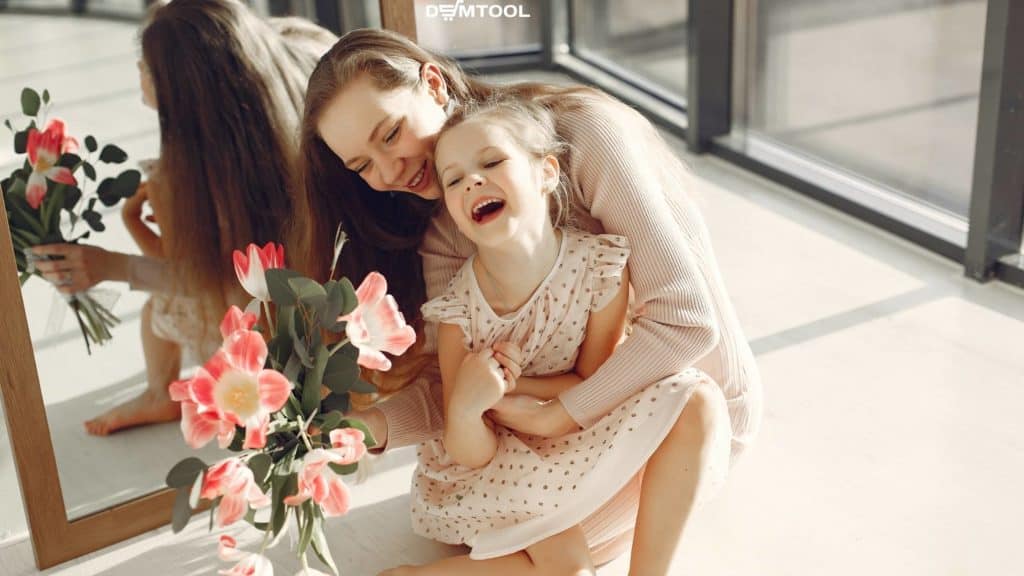 26. Printed T-Shirts
T-shirts can be excellent spring items to sell online, offering customers a fashionable and versatile option for the season.
Printed t-shirts are a staple in every wardrobe, providing a canvas for creativity and self-expression. From bold graphics and artistic designs to inspiring quotes and nature-inspired motifs, these t-shirts capture the season's essence and allow individuals to showcase their interests and tastes. Offering a collection of printed t-shirts in your online store allows your customers to embrace the spirit of spring while expressing their unique style.
Promote your print-on-demand products' quality, comfort, and durability, ensuring they are perfect for the spring weather.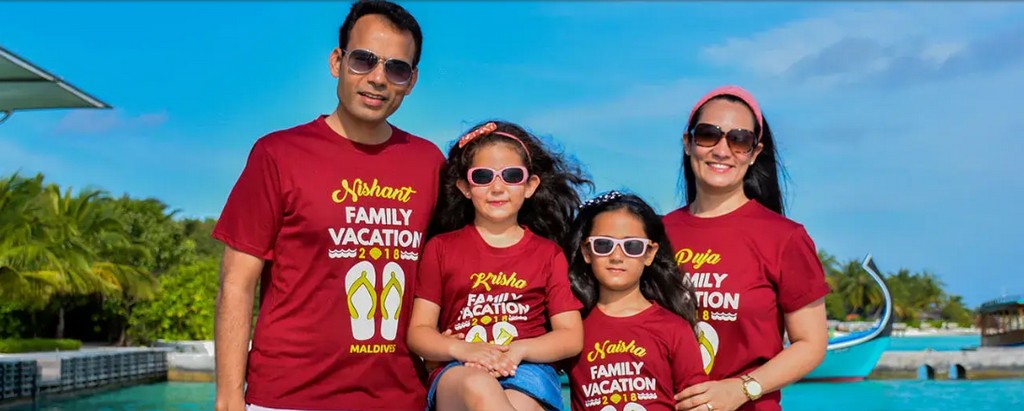 27. Headwear & Sun Protection
Headwear and sun protection go hand in hand as essential spring items to sell online. So, by offering a range of headwear options in your online store, you ensure your customers can enjoy the outdoors with style and shield themselves from harmful UV rays.
From wide-brimmed sun hats that offer full coverage to stylish caps and visors that combine fashion and function, there is headwear that suits every style preference and sun protection need.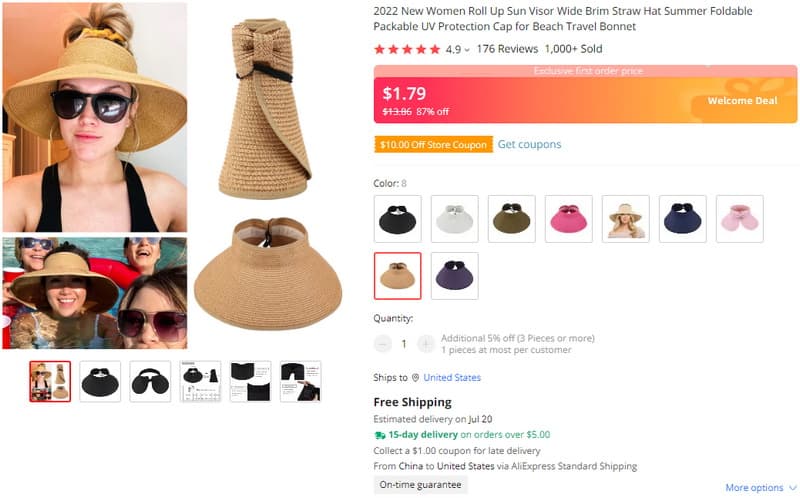 28. Sunglasses
As the sun shines brighter and the days grow longer, it's time to embrace the season with a stylish accessory: sunglasses. Offering a wide selection of sunglasses in your online store allows customers to protect their eyes while adding a touch of fashion to their spring ensembles.
Highlight the features and benefits of your sunglasses collection, such as UV protection, polarized lenses, and durability. Educate your customers on the importance of protecting their eyes from harmful sun rays and emphasize your sunglasses' high-quality materials and craftsmanship.

29. Swimsuits
As the temperatures rise and people begin planning their beach getaways and poolside escapes, it's time to dive into the world of swimsuits. Offering a diverse range of swimsuits in your online store allows your customers to make a splash and embrace the sunny days of spring in style.
Shopper analysis behavior shows that people start to get ready for summer vacations or the heat already during May. And at this time, they buy swimsuits! You can check the fashion trends to find out what colors or styles are actual this spring-summer season. It increases chances of making sales 😉

30. Ice Cube & Ice Cream Molds
With the temperatures rising and the craving for refreshing treats intensifying, it's the perfect time to dive into the joy of spring with ice cubes and ice cream molds. Not only do they help beat the heat, but they also provide endless opportunities for creative and delicious frozen treats.
Ice cubes are essential for chilled beverages, whether a refreshing glass of iced tea, a fruity mocktail, or a summer cocktail. Thus, by providing unique and eye-catching ice cube molds, such as ones in various shapes like fruits, animals, or even gemstones, you allow customers to add a touch of whimsy and creativity to their drinks.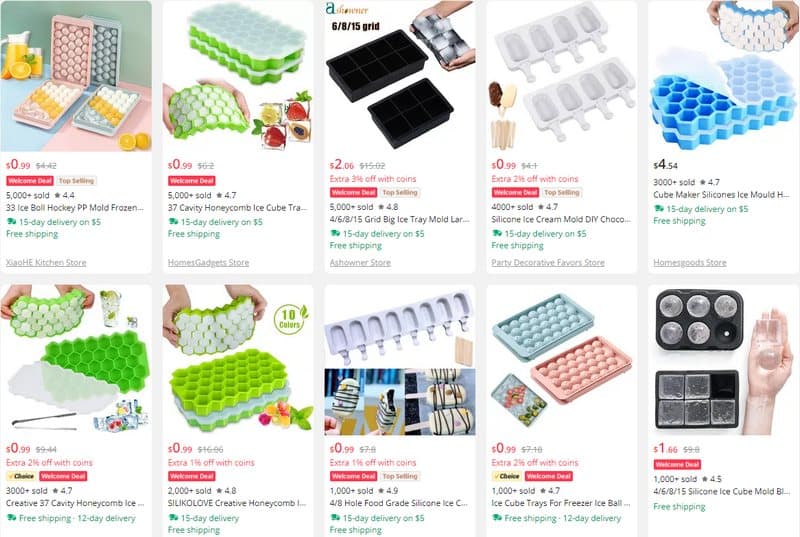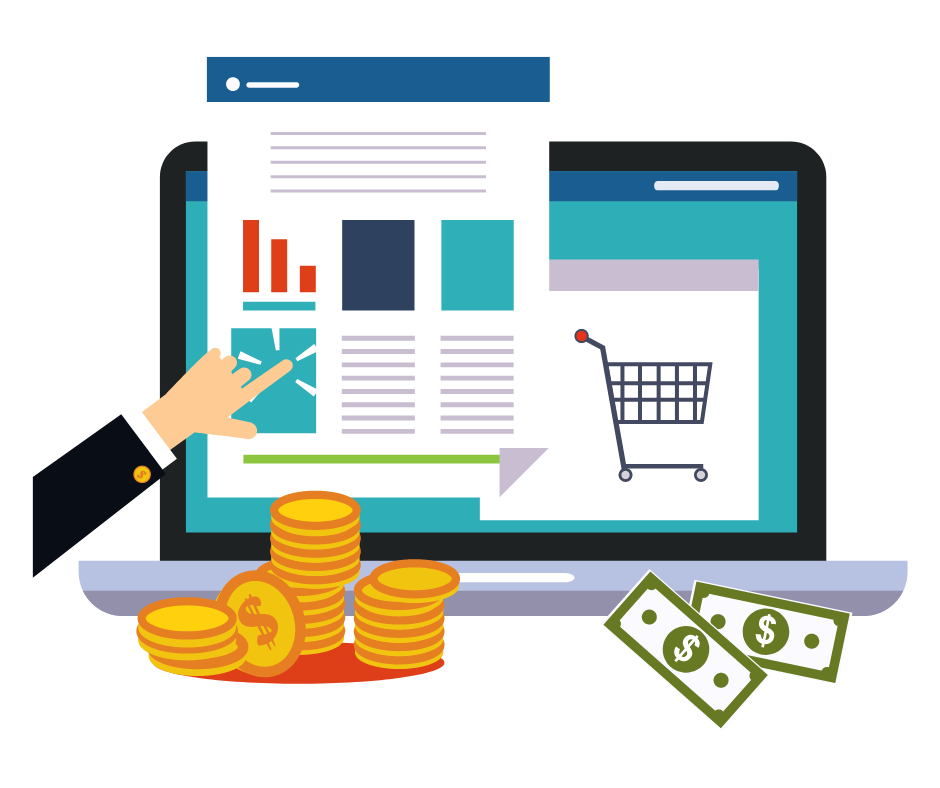 Don't wait for the profits, make them!
Start a profitable dropshipping business with DSM Tool. Get a free course and a free trial of the software.
How To Find Dropshipping Products
Choosing what to sell is not about the seller's likes or preferences but about the market's current demands. If you've been selling on marketplaces for a while but haven't seen the profits you'd prefer, it's time to tweak your sourcing strategy.
Since there are many methods to find dropshipping products, we created an easy guide that reviews one of the two main concepts of product sourcing: starting from demand and then looking for supply. Most importantly, it has various tools for dropshipping product research collected in one place, leading you to easy ways to find hot products to sell.
To sum up, several types of products can bring you sales:
Dropshipping trending products: items searched by buyers on various marketplaces like Google. They are popular but also have high competition.
Products from popular niches: if you have enough instruments and experience to predict trends, you can pick a good dropshipping niche and offer different products that meet the demand.
Useful and popular cheap items: these items are demanding and, with a low price, can bring you sales quickly. The downside is that profit margins for such products are low.
Selling high-ticket dropshipping products: these are more expensive products that generate high profits, but the risks are also higher.
In addition, you can get familiar with another way to find profitable dropshipping products, the so-called sniping method. Read this guide on sniping products to learn more about this technique.
We presented you with this list of ideas for spring dropshipping products based on these product research methods. Therefore, by knowing how to search for winning products to sell online by yourself, you can extend it and add more and more cool spring stuff to your eCommerce store, enjoying sales.
Conclusion
In conclusion, staying ahead in dropshipping requires regularly reviewing and updating your product offerings to meet seasonal demands. In fact, the list of best selling spring items for 2023 provided in this article is just the beginning of the endless possibilities that await you.
By following the product research methods outlined and adapting them to your specific niche, you can uncover even more winning products to add to your dropshipping store. Therefore, remember to monitor market trends, understand your target audience's needs, and continuously refine your product lineup to maximize your eCommerce success.
We hope these spring products ideas provide valuable insights and inspiration for your dropshipping journey. And if you found it helpful, let us know in the comments below. Furthermore, stay tuned for more exciting dropshipping product ideas and strategies to help you thrive in the ever-evolving world of online commerce!
Also, make sure to check out these recommended posts:
Have fun selling winning Spring products!