6

min read
Good customer service is all about how you treat your customers before and after-sales. Your ultimate goal is user satisfaction. In order to deliver good customer service in your dropshipping business, have in mind that it will take a few added resources, valuable time, and money. This little investment leads to user satisfaction which can result in favorable word-of-mouth for your business. The main idea is to make your customers happy.
We all know that good customer service is crucial, but once you get down to trying to define what goes into it, not everyone is on the same page. To some, good customer service is as simple as solving problems and offering solutions in an expedient manner. To others it means overall pleasantness and politeness from those who represent the front lines of the company.
It's time…
Don't wait for success to come. Hire yourself and start your own dropshipping business
Why is Important the User Experience in Every Business?
Regardless of the size of your business, maintaining good customer service has to be the heart of your company. Good customer service should be practiced in all areas of your business, to all types of customers – whether they are potential customers, new customers, or existing customers. Studies show that 73% of customers who don't find consistent quality service across all your department switch brands.
Customer service is the new marketing.
Focusing on customer service and becoming better at it helps your dropshipping business boost sales. It increases customer loyalty because you make them feel important thus they reciprocate the favor. One happy customer multiplies because they are pleased with your service. The word-of-mouth action becomes stronger reaching as many connections as it can.
Tip
Time is your most sacred resource and should be managed properly. Work smarter, not harder – proper time management guide.
How to Improve Your Customer Service in Dropshipping?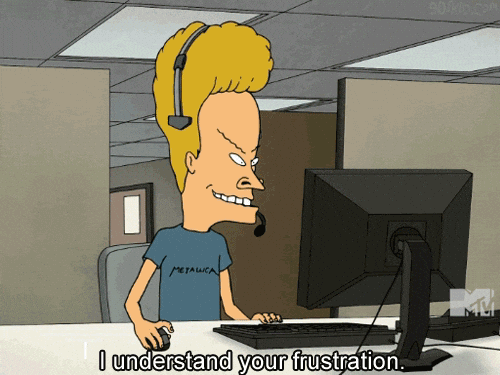 Treat your customers with respect. Customers are the heart of your business. Therefore, they deserve respect regardless of how irate they are about your product or service. Irate customers are frustrated, but when you treat them with calmness and show respect, they cool down. Listen and empathize. Sometimes the most irate customers can become your most loyal customers. 
Follow up on feedback. As a business, feedbacks are super important. If you received a positive or negative feedback, follow up with a thank you or if it is a complaint, follow up with a solution. Feedbacks are a great way to showcase your customer service skills, and to make more customers happy. 
Follow up after-sales. Following up after sales make your customer feel important and that you care. Thank them for doing business with you. Ask how well they are pleased with your product or service. Creating a touchpoint also allows you to present other products you offer.
Treat customer complaints in a positive view. Complaints will always be part of any business.

Deal with complaints effectively

. Listen to the customer, understand the source of complaint, apologize, and come up with an appropriate solution. Don't blame the customer. View complaints as a chance for your business to become even better.

Handle customer returns effectively. Effectively create a standard on customer returns. If your customer received a defective product and would like to return it, you should be able to replace the product on time as stipulated by your terms and conditions. check out our guest article about reducing Amazon returns.
Understanding your customers' needs and wants. Customers reach out to you because they have a specific need. Find out what they really want. Knowing what your customer needs are at the center of a successful business. 
Empathize with your customer. Empathy is understanding what others feel – "putting yourself into the shoes of another". When you empathize with your customer, you create a connection and make your customer feel special.
Listen to your customers first. Customers are reaching out to you because they want to be heard. So listen first and understand their issue, then you can speak to empathize. This means you should read their messages all the way through, and carefully notice what they say.
Build Rapport. Rapport is centered on highlighting common passions and interests. It is creating a shared feeling of friendliness. Individuals who like each other are most likely to help each other – in business, in friendship, or in both.
Your employees and staff are your first customer. This is applicable if you run a dropshipping company requiring customer service staff. Good customer service extends also within the company starting with your employees and staff. When your employees are happy, you are assured to have happy customers too because their attitude and behavior will reflect on how they handle customers.
Draw up Customer Service Standards. Establish your service standards. Be sure that every single staff understands these standards. A written document that describes your standards helps set the customer's expectation. Canned responses work well too and can help tremendously. 
Gauge how well your employees are handling customer service. Customer service standards help gauge your employee engagement in line with customer service. Training programs and onboarding checklists can also be drawn from the same standards to help your employees and staff excel (to bring in more customers or retain them).
Set customer expectations. Let your customers know what you can do and what you cannot do. Setting customer expectations can also help you make exceed customer expectations upon delivery of service. Make sure your standards and policies are mentioned in the description of every item you sell.
Create customer service standards that are specific, concise, and measurable. As you draw up customer service standards, keep your customers in mind. These standards should be written to meet your customer requirements. See that the standards are actually being met and work towards improving it constantly.
Create a FAQ page or help page. Creating an FAQ page helps customers answer their immediate questions. There are many instances that customers get confused about billing or shipping and delivery. Answers to these commonly asked questions should be found on your help page. So gather the most common questions from your customers and collaborate it in one place that's easily accessible. Think about it – if you are being asked the same question over and over again, you can save yourself time by posting the answer for everyone to see.