38

min read
Dropshipping is still a great way to earn money – it might serve as additional income or be your main source of earnings if done right. Well, you might have heard for the last couple of years already about "the rapidly increasing popularity of dropshipping". But here is the thing, drop shipping keeps growing, new eCommerce platforms for dropshipping keep appearing and there are plenty of places where you can build your drop shipping business.
According to Statista, over the six-year period between 2021 and 2026, the value of the dropshipping business market size was forecast to grow to 476.1 billion U.S. dollars, so it is true.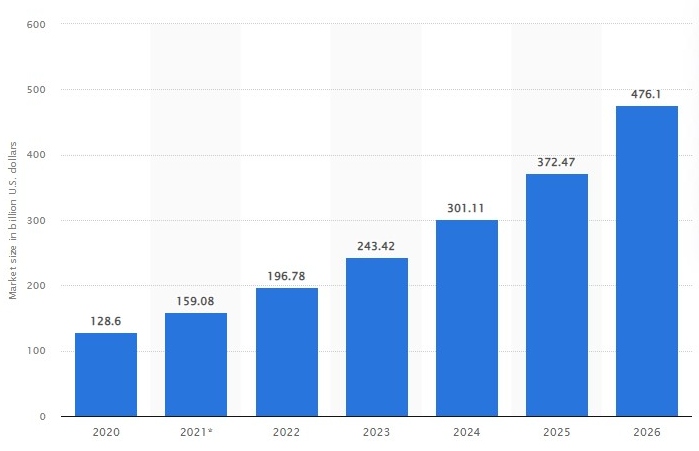 However, where to dropship? Which eCommerce platform is best for dropshipping? These questions we will cover in today's post.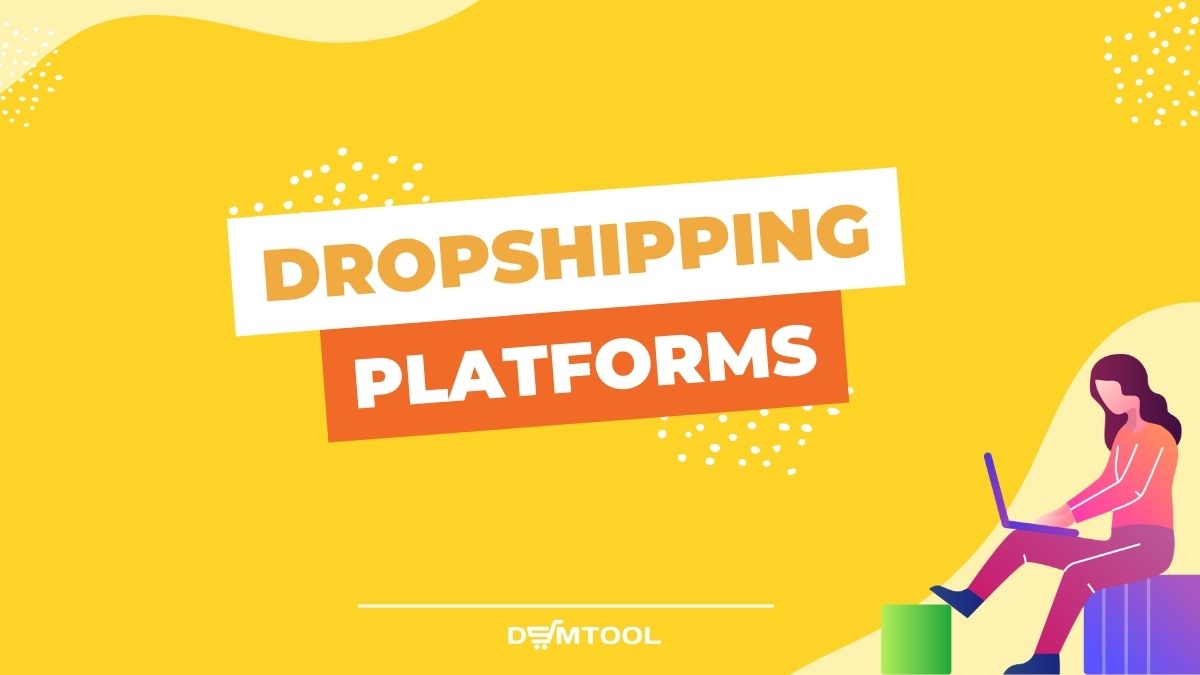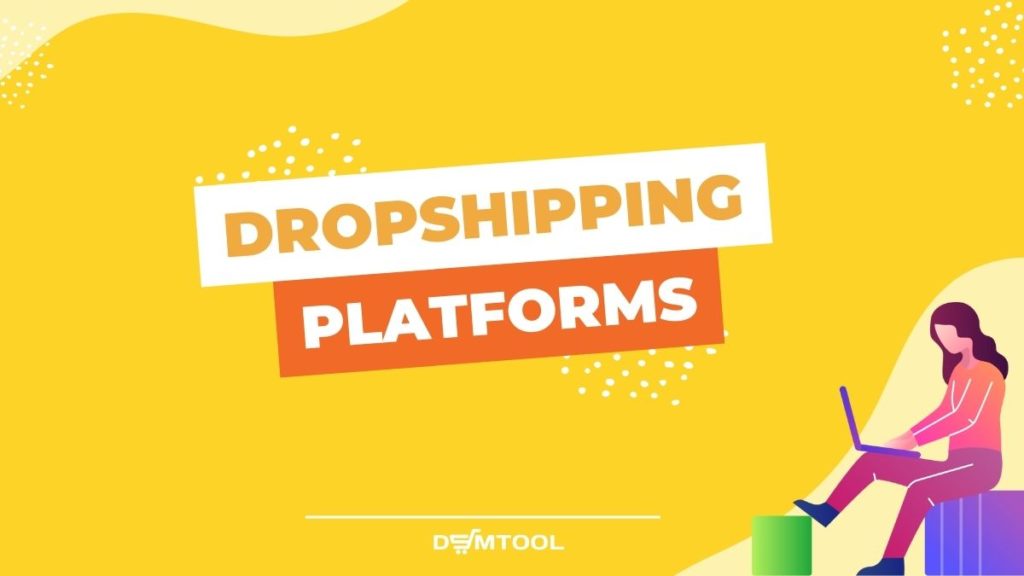 On what eCommerce platform to dropship and why bother?
One of the main questions beginners might have – is where: which ecommerce platform is the best for dropshipping? It might seem simple, but this can define how successful your business is gonna be.
Most will say dropship on eBay and fewer might add Shopify, but there are far more eCommerce platforms where you can dropship.
Not surprisingly – even today, when the popularity of dropshipping is not the same as years before, and the game changed completely, most courses promote the eBay marketplace as the best platform for dropshipping, as nothing changed.
The thing is that eBay indeed was like that back in 2016 when dropshipping was booming, but it changed a lot since then. The reason is dropshippers changed themselves – everyone wanted to dropship: every mom at home, every student that was looking to earn money while studying, and everyone who wanted additional income without much effort.
As the result, eBay was overflooded with amateurs and inexperienced resellers who were not able to complete orders properly or sold bad quality products, plus scammers… This led to a huge spike of negative feedback to eBay from dissatisfied customers and the company has to do something. The result was the new drop shipping policy that put product sourcing from suppliers like Amazon against eBay's terms of service. A lot of sellers got permanently banned back then. The dropshipping policy specifies the dropshipping activities that eBay allows and doesn't allow, so everyone who wants to or already dropshipping on eBay should be familiar with it.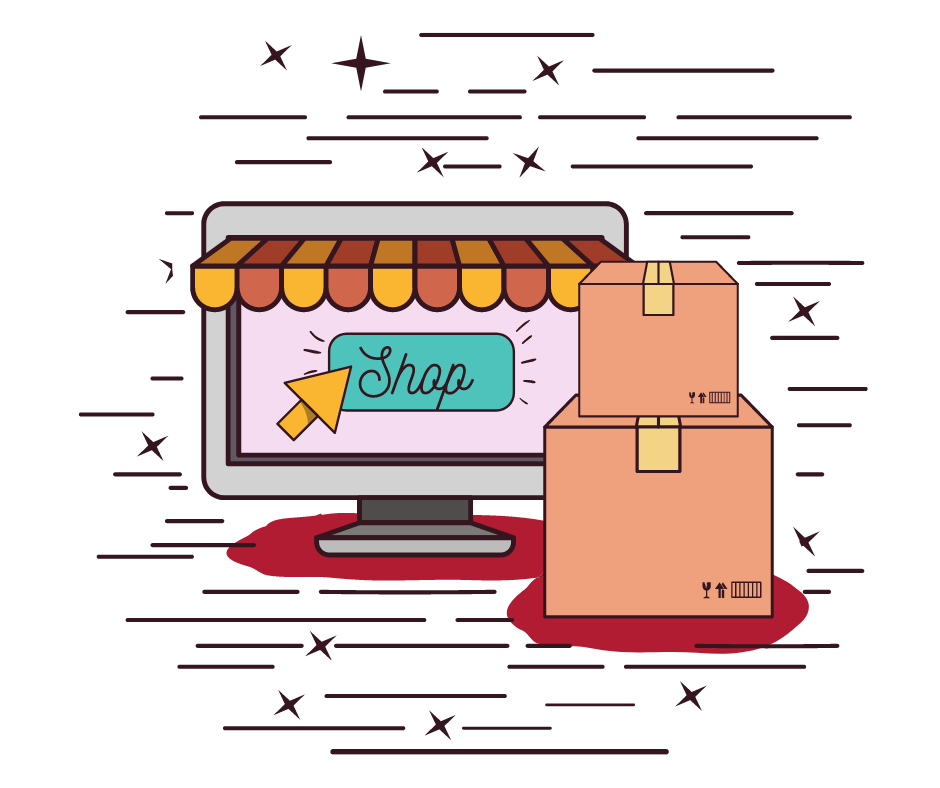 It's time…
Don't wait for success to come. Hire yourself and start your own dropshipping business
Marketplace & eCommerce platforms
The next point is that eBay is not even an eCommerce platform, it is a marketplace. The difference between them is that a marketplace already has an active userbase, but is very limited in terms of store customization. Marketplace plays a direct role in the transaction: it manages payments, controls the quality of the products, if the product was delivered, etc.
Online marketplaces appear to be more beginner-friendly: all you need to do is to open and set s store, and policies, upload products and start to sell. While the marketplace took care of getting traffic, choosing a payment processing system, etc. All is built before you stepped there.
Another great example of a marketplace with opportunities for dropshipping is Facebook Marketplace.
An eCommerce platform, on the contrary, provides businesses with services, tools, and marketing channels they need to connect with buyers. Here you build yourself an e-Commerce store with all provided tools and services. So, a platform provides full control over store customizations, but you need to acquire customers by yourself and take a lot of decisions (for example, site theme, payment processing system, delivery options you are going to use, how you will get traffic there, etc.).
Most of those who got banned on eBay left the idea of dropshipping, but some people really wanted to dropship and turned their gaze to other commerce platforms. Nowadays, half of the dropshipping market belongs to WooCommerce and Shopify. But being popular doesn't mean being the best, so I composed this list of eCommerce platforms for dropshipping in 2022-2023 for you to check and decide which one suits you the most.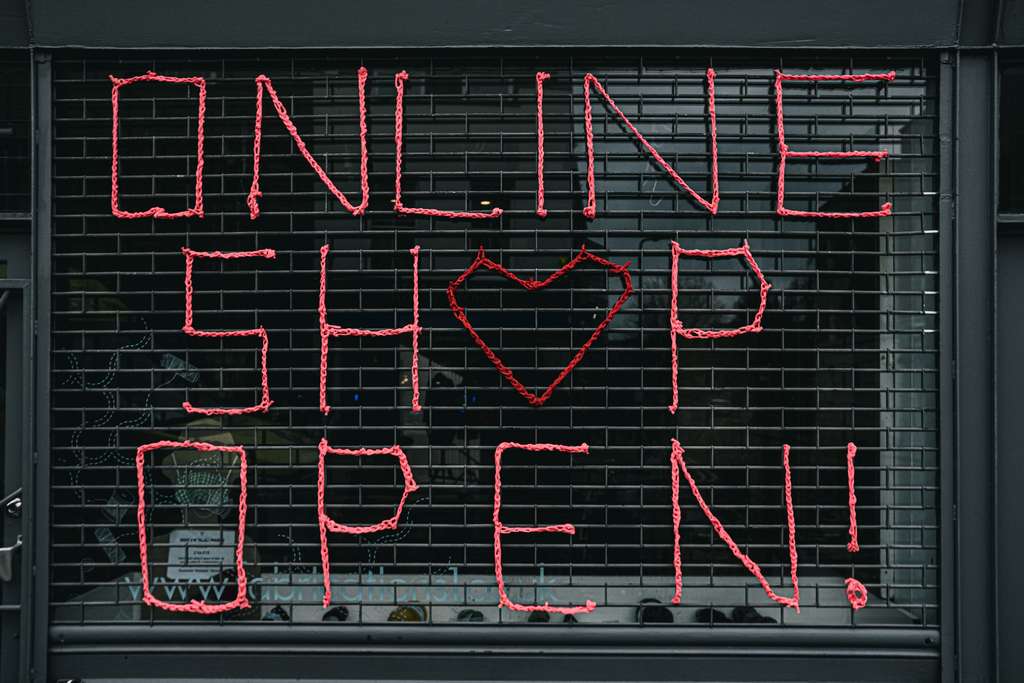 What do you need to know before choosing an eCommerce platform for dropshipping?
What Defines a Good Dropshipping Platform?
Before moving to the list, you need to understand what an eCommerce platform is and what qualities define a good e-commerce platform.
An eCommerce platform is software that businesses use to manage all their B2B (business to business) and B2C (business to customers) online commerce needs – software that enables online commerce for merchants and consumers.
Also, understand that there is no single best dropshipping platform – every platform is different and might be the best for you, depending on your preferences and needs. Let's define the criteria by which we will decide how good an eCommerce platform is for dropshipping.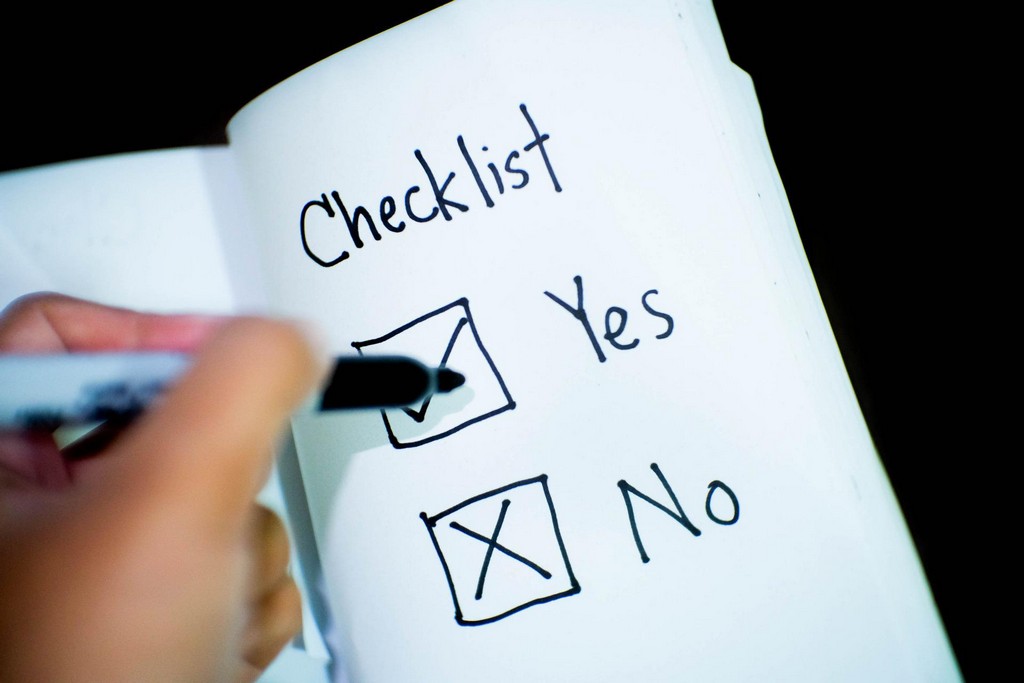 Installation & Setup, and Costs
This can be one of the main factors, as some eCommerce platforms for dropshipping require technical knowledge and skills to install and set up, or you will need to hire a specialist with the appropriate qualifications. For example, there are open source platforms like WooCommerce and Magento, and there are hosted platforms like Shopify and BigCommerce.
Open-source platforms allow users to view and edit their code to make any needed changes and customizations to both functionality and looks of your online store. Though, you need to have coding skills to make such configurations or hire a specialist.
Also, open-source platforms don't have any kind of technical support, so you have to look through their resources and ask their communities if you need help. All things related to hosting, cloud security, and store updates will be your responsibility. The main advantage of open source platforms is full customization control.
Hosted platforms don't allow code alterations and enable you to set up an online store without any technical knowledge. You just buy a plan and store domain, choose one of the available store themes or templates, and proceed with setting up your online shop.
Consequently, such dropshipping platforms lack customization options and flexibility, so you have to use third-party apps and extensions to improve available features or implement new ones. The main advantage of hosted platforms is that you don't need technical skills to set up a store. You also get 24/7 customer support from the platform support team.
If you are a tech expert or have the resources to hire a professional, then open source platforms might be a perfect choice, otherwise choosing hosted platforms is preferable.
Dropshipping might be a low-profit margins business unless you sell high-ticket products, so it is crucial to saving every penny (without extremes). Especially if you are on a tight budget.
You will struggle to make good profits if you are paying for an expensive subscription or web development expenses – depending on the type of eCommerce platform and your business needs, it might take from one hundred to a few thousand dollars to open an online store.
With that in mind, you should consider the affordability of every platform. Now, this doesn't mean that you should go for the cheapest option if you are low on resources. Also, don't just pick the most expensive variant if you can afford it – consider your budget limits, what are the requirements, and then decide which option is the most suitable for you – aim at getting the most bang for your buck.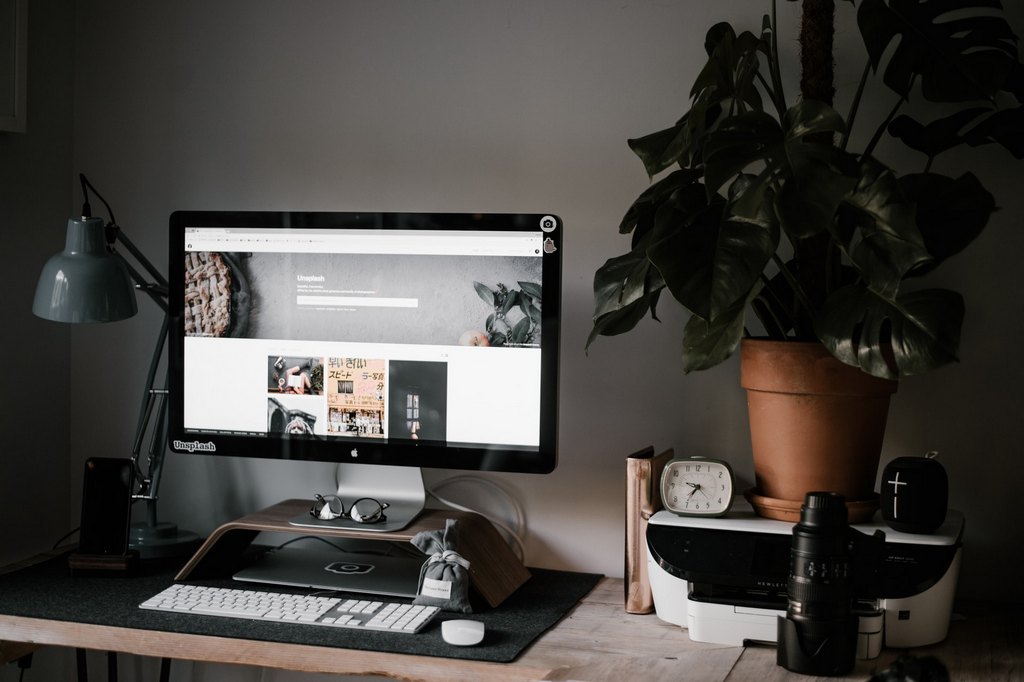 Tip
Did you know that 39% of people will stop engaging with content when images don't load or the loading time is too long? This is just one of the common issues users face when browsing e-stores. Luckily, it can be avoided by doing eCommerce usability testing.
The Simplicity of Usage
eCommerce platform should be comfortable and efficient for sellers to work with a website builder with an intuitive back-end interface – the last thing you want to do is try to build an online store using complex software with no prior experience. No matter how technically knowledgeable you are, nobody wants to spend hours trying to learn how to use a complicated e-commerce platform.
While all the modern eCommerce platforms have setup wizards that will guide you through the creation of your first online shop and offer easy-to-navigate dashboards, they differ in terms of inventory management and design functionality.
This is important because you have to install and set up your store only once. But you will have to manage your store inventory and update products almost every day, remember that. Look for dropshipping platforms that are easy to navigate and have a user-friendly interface.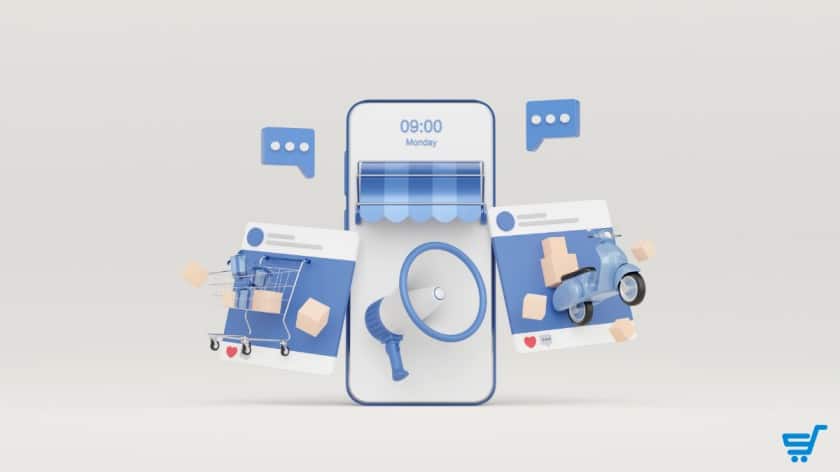 eCommerce Features
A good e-commerce platform for dropshipping must provide everything a dropshipping business needs: comprehensive site management, neat product and catalog pages, SEO and marketing tools, easy and smooth checkout, and high security.
Marketing tools should be a top priority when choosing a platform for dropshipping – they are essential to attract new visitors and promoting your brand.
Remember that dropshipping profit margin is lower which means you have to sell to a larger number of customers. You might need to spend more money on apps and extensions if a platform doesn't provide the essential tools you need.
Social media integration is also crucial to building a strong brand to succeed with dropshipping.
Another important factor is the ability to support dropshipping plugins because you'll need to use extensions or plugins to add functionality that your dropshipping platform doesn't include by default.
Some plugins are customer-facing, meaning they will directly improve the shopping experience of your customers. Some extensions work behind the scenes – they enhance your store's dropshipping capabilities by integrating reliable dropshipping suppliers, importing products and inventory, automating order processing and returns, and making the whole process more streamlined. By using plugins and extensions, you can fine-tune your dropshipping store and make it run better.
Another crucial feature of e-commerce platforms is the ability to process payments – you are going to run a store, sell products and accept payments. If the platform you choose isn't integrated with your payment gateway, you'll have to spend additional time and resources merging them. This can be a huge headache, so it is best to choose a platform that already has the necessary integrations. Having a variety of payment methods increases the chances that your customers complete their purchases and reduces cart abandonment.
Plus, if you intend to sell internationally, your store should accept or be able to integrate with local payment options in addition to popular methods like PayPal or Skrill.
Make sure the dropshipping platform you choose has a flexible payment processing system that can meet your business requirements.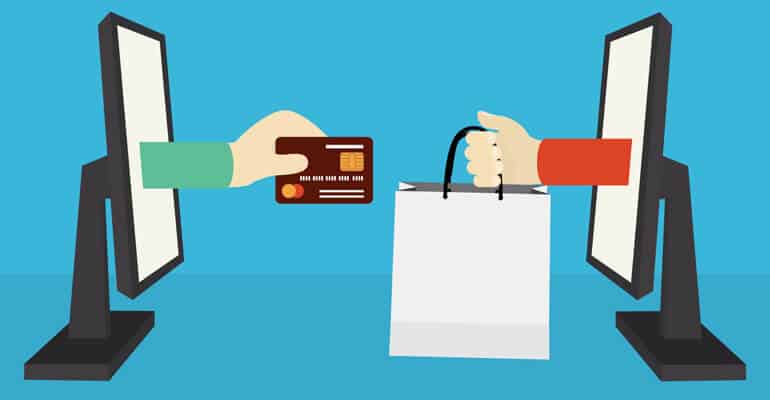 Scalability
High scalability is one of the key features and advantages of dropshipping business – small and medium businesses can now target and reach out to a global audience, and scale up to many times their original size. As your business grows, so does your website traffic which might result in slower loading times or data corruption, which can negatively impact your customer experience and lead to a drop in sales. The dropshipping platform you choose should perform smoothly as the traffic increases and help you scale as the business grows.
Customer Support
Good dropshipping platforms must provide great customer support. It is impossible to have an online store and never face any issues, sooner or later you will run into some kind of problems that require immediate technical assistance from the e-commerce platform provider. When this happens, you'll want to know that you have access to a reliable, competent support team who is knowledgeable about the platform and can help you resolve any technical issues quickly and efficiently.
Aim for 24/7 customer support through multiple contact channels so you don't miss sales because you don't have the support necessary to fix an issue.
Now, when we went over all the important features the eCommerce platform for dropshipping should have, let's see what are the best eCommerce platforms in the market now:
Best Dropshipping Platforms to Open eCommerce Store
Now that you know what to consider, here are the best eCommerce platforms for dropshipping in 2022 – 2023 for you to choose from.
Shopify – Best Dropshipping Platform for Beginners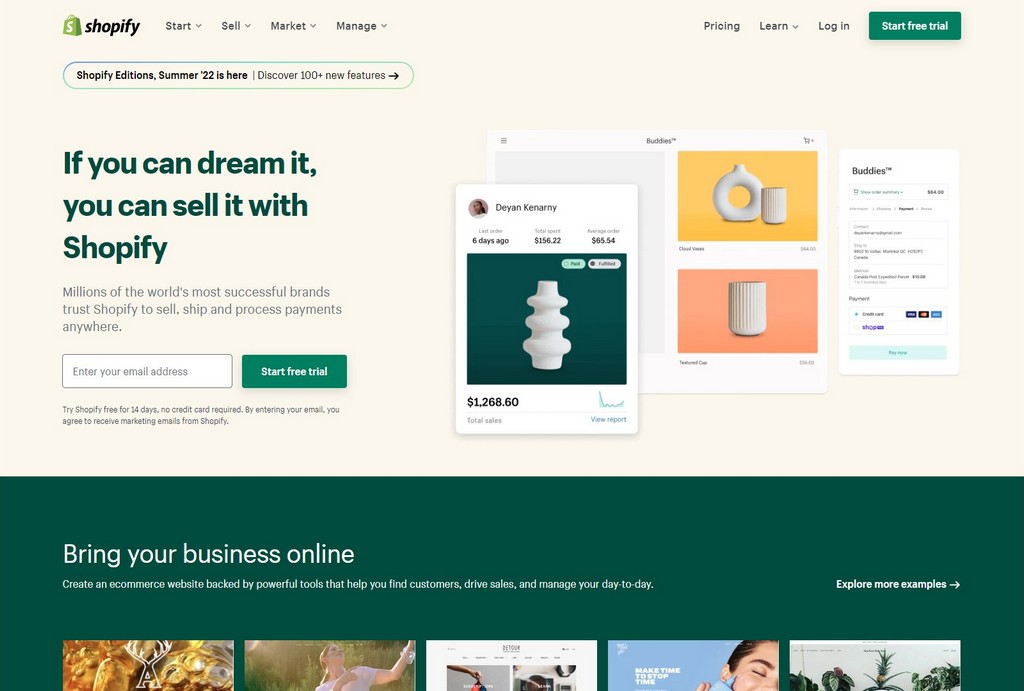 Shopify is one of the most popular SaaS (Software-as-a-Service) hosted eCommerce platforms on the market due to being beginner-friendly, affordable, and very powerful. It combines both the simplicity of usage and high flexibility – you can start with a small online shop with basic functionality and grow it into a large dropshipping store with a plethora of commerce features.
Installation & Setup, and Costs
It is frequently stated in various guides that you can set up a Shopify store in 15 minutes. This is true if you consider a store to be a nearly empty website with one product or the inscription "Hello, world!". However, it is indeed simple, and you can create a fully functional, attractive store filled with products in a matter of days.
Being SaaS, Shopify requires a monthly subscription: the plans range from $29 for the Basic subscription to $299 for the Advanced plan, and there is also the Shopify Plus enterprise-grade subscription for large businesses. You can try it for free during the 14-day trial period.
Be aware that Shopify charges fees for each sale if you use an external payment system instead of Shopify Payments. You might also want to purchase a theme for your store and install a few Shopify extensions.
The Simplicity of Usage
Shopify is a hosted dropshipping platform – it aims at common internet users as the target auditory, so you don't require technical knowledge to use it, and it requires a little time and effort to learn the platform. Just register, subscribe, choose a theme and start filling your store. Their back-end interface is most logical and intuitive, simple to navigate.
eCommerce Features
Overall, Shopify has everything most sellers need by default: it has an email marketing tool so you can connect to your customers, discount codes and cart abandonment recovery functionality, multi-channel integration options (Instagram, Facebook, Amazon), customizable checkout, sales analytics tools and revenue reports, and many more. What it somewhat lacks is SEO tools: it allows editing title tags and meta descriptions, but not URLs, and there will always be a subfolder structure in your blog URLs.
Being extremely popular, Shopify has a plethora of extensions (free and paid), and new plugins appear every day. Currently, there are over 7000 Shopify extensions available on the Shopify app store, with over 4000 of them offering a free plan. Shopify plugins allow you to transform your online store completely and implement all the features you might need.
Scalability
Shopify is an easily scalable dropshipping platform – you can scale your business up or down by choosing a different Shopify plan. As with SaaS software, you don't have to worry about the architecture when it comes to scaling your store, everything is handled by the platform provider.
Customer Support
Shopify offers 24/7 customer support via different contact channels: email, phone, live chat. It also has its own official forum where users can ask for help.
WooCommerce – the Most Popular eCommerce Platform for Dropshipping in the World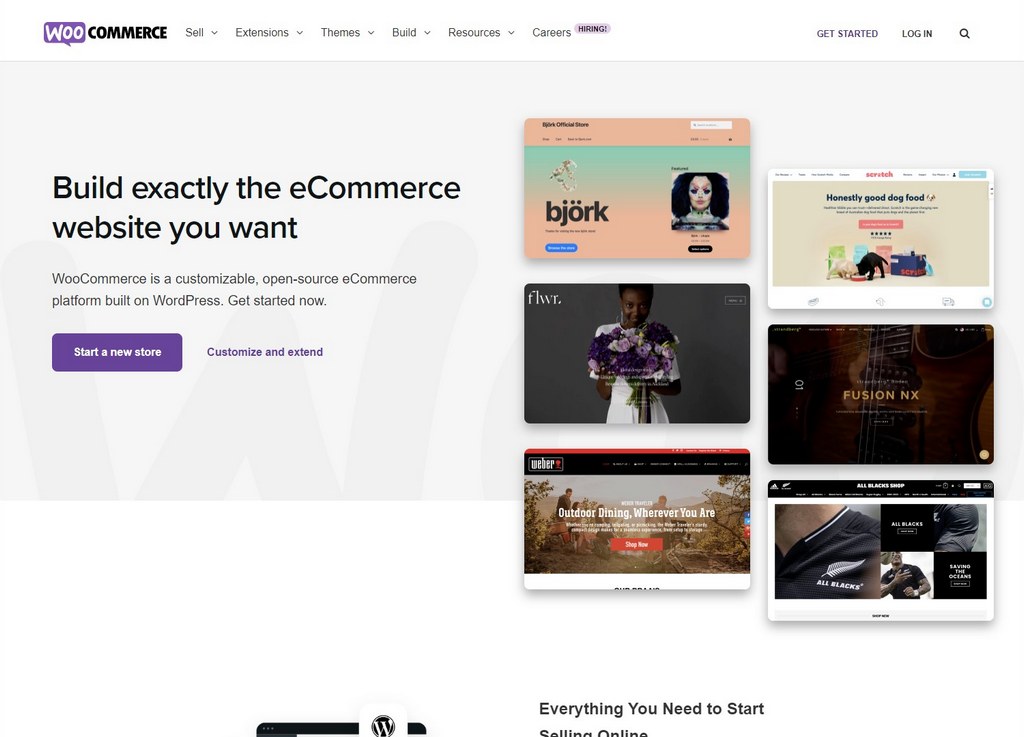 WooCommerce is a WordPress plugin that transforms your WordPress website into an online store by implementing eCommerce functionality. As of July 2022, it has the largest market share of leading e-commerce platforms, with 36.68% of online stores based on WooCommerce. Because of its popularity, it has a massive community of users, developers, and contributors. The main reason WooCommerce is so popular dropshipping platform is because this is an open-source platform and it is completely free.
Installation & Setup, and Costs
WooCommerce is a WordPress plugin so you can install it with just a few clicks… if you have a WordPress website, that is. Otherwise, you need to create a website, which means choosing and purchasing hosting, domain, and everything else related.
WooCommerce plugin is completely free and open-source, but additional features require using paid extensions. The good thing is that you won't need a lot of dropshipping extensions, most of them are all-around solutions and cost under $100 per year, which is far less than on other dropshipping platforms. Also, don't forget about the costs of having a WordPress website. Nevertheless, if you already have a website or a blog, you can turn it into an online store for minimal costs, if not for free.
The Simplicity of Usage
WooCommerce is very easy to use, even for beginners. It is built on WordPress, so navigation is simple and straightforward. If you already have experience with running a WordPress blog, you won't face any difficulties (if you do have issues, there are plenty of user guides available). This is one of the easiest dropshipping platforms to use.
eCommerce Features
WooCommerce comes with basic commerce features, including its own payment gateway. It offers inventory management, geolocation support, multiple shipping methods, shipping calculation, auto taxes, free analytics and reporting, discount and coupon codes, etc. It covers the basics, but you need to use extensions for all the extra commerce features and improvements – luckily, there are plenty of WooCommerce extensions available. In regards to search engine optimization, it doesn't offer anything special, but it has powerful built-in SEO features inherited from the WordPress platform.
Scalability
WooCommerce doesn't scale well. Because it is built around your website, all technical aspects of scaling your shop are your responsibilities. And even then, with all possible optimizations, running a WooCommerce shop with thousands of products might be troublesome – it can slow down because it can't handle too much weight of theme customizations, plugins, or products you add to your store. WooCommerce is more suitable for small dropshipping stores, consider other options if you want to run a bigger shop.
Customer Support
As with most open source software, there is no direct customer support you can ask for assistance. This shouldn't be surprising – you don't pay for anything, after all. If there is a problem, you have to search for a solution through WooCommerce documentation or ask in online communities. Because of its popularity and huge number of users, you should have no difficulties finding answers for most issues you might face.
BigCommerce – Solid all-around Dropshipping Platform for Medium and Large Businesses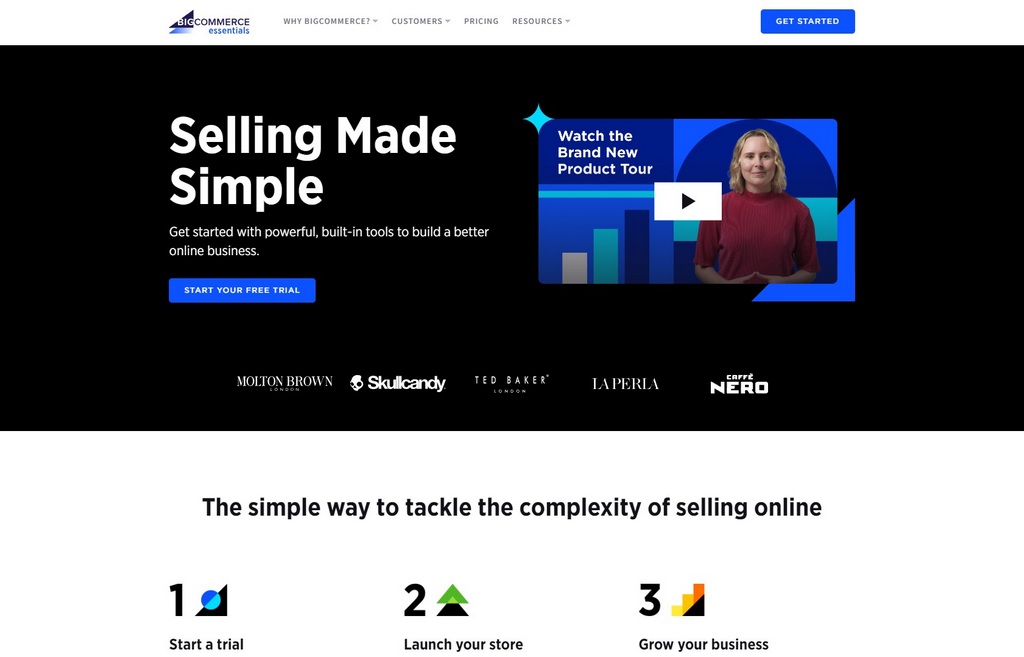 BigCommerce is another popular SaaS solution and dropshipping platform that is very comparable to Shopify. Actually, these are direct competitors in the market, and as a result, they are very similar in many ways (they even have comparable pricing). The main difference is that BigCommerce has more features by default, which makes it harder to learn. Shopify provides fewer features and is easier to use, but you must use extensions (mostly paid) to integrate the functionality you might be missing. BigCommerce also has more powerful SEO tools available.
Installation & Setup, and Costs
Just like Shopify and most SaaS products for common users, BigCommerce aims to make the installation process as easy and simple as possible. Its drag-and-drop builder is beginner-friendly and allows you to build an attractive online shop without any coding or design knowledge – select a theme and proceed from there.
There are several plans available, with the $29.95 Standard subscription being the cheapest; for the Enterprise solution, you have to contact support. There is also a 15-day trial period available. It should be noted that BigCommerce has sales limits, depending on the plan – up to $50k in sales per year on the Standard subscription. While this is plenty for beginners, you'll have to upgrade your subscription as your business grows.
Unlike Shopify, which charges 0.5-2% for every transaction when using third-party payment systems, BigCommerce allows users to pick from over 50 payment services without extra fees.
The Simplicity of Usage
Again, it is very similar to Shopify, which means it is simple and intuitive in terms of navigation. The initial learning curve is higher than some other SaaS platforms due to the higher number of complex features available, so it will take more time to master. BigCommerce still has quite complicated terminology that can be complicated for beginners.
eCommerce Features
BigCommerce provides everything you need to run your online store, such as inventory management, shipping, and payment tools, streamlined one-page checkouts, automated shopping cart recovery features, image optimization, and some of the best analytics available on all plans.
BigCommerce's SEO tools are some of the best available to help your products and store rank higher in search results: users can edit page titles, meta descriptions, alt tags, customize URLs, there is robot. txt access, and the dropshipping platform also automatically extracts information from your product pages and creates rich snippets. When you change the name of a product, it automatically generates 301 redirects.
It has fewer plugins to choose from than Shopify, but you also don't need so many extensions because BigCommerce already provides a lot of features by default. Still, the platform is very popular, so all the major dropshipping plugins and third-party apps are available.
Scalability
There are actually two offers: BigCommerce (enterprise offering) and BigCommerce Essentials (built for small businesses). Both are built to scale with your growth. Of course, you have to upgrade your subscription to a higher plan, but BigCommerce will handle all the technical aspects.
Similar to Shopify, this dropshipping platform uses CDN (Content Delivery Networks) to store image information in regional servers which improves loading speed and ensures that your store provides the best user experience regardless of the load.
Customer Support
BigCommerce offers the same level of support as Shopify, including email, chat, and phone, but there is also an extensive knowledge base, an active online forum, and a ton of videos and tutorials.
Squarespace – Sophisticated, yet Simple Website Builder for Small Businesses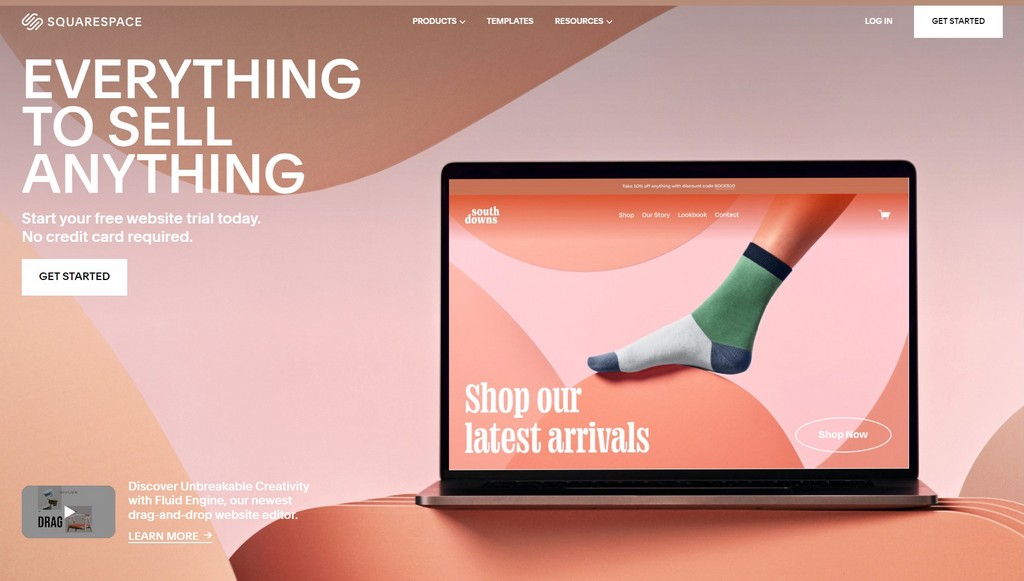 Squarespace is an all-in-one content management system designed for all kinds of websites, including e-commerce stores. It is primarily a website builder, not an eCommerce platform, so it requires a bit of tweaking to add e-commerce functionality. What makes it great is its curated list of some of the best design templates – this is the perfect dropshipping platform for showcasing visual products.
Installation & Setup, and Costs
Squarespace is a SaaS platform, so it handles all the hosting and domain stuff for you.
It is an easy-to-use and beginner-friendly platform that enables users without coding skills to create beautiful websites. All you need to do is sign up, select your website's niche/topic and then answer a few questions to narrow down on your final proposed website. After selecting a template, you can start customizing your store.
There are several plans available, starting with $23 per month for the Personal plan. To unlock the e-commerce features and sell online, you must have at least the Business plan, which costs $33 per month. And even then, Squarespace will charge a 3% transaction fee, so you might want to consider higher packages. The dropshipping platform offers a 14-day free website trial.
The Simplicity of Usage
After you have chosen a theme, store setup is a breeze. You just add your products, set up the payment system, and customize your categories and content using the website builder. The back-end interface is well-designed and streamlined, it is very pleasant to work with.
eCommerce Features
While Squarespace is a multi-purpose site builder, it offers plenty of advanced eCommerce features, like: support for subscription sales and digital goods, built-in tax tools, flexible fulfillment options, abandoned cart recovery features, powerful stats and analytics, offline and online sales channel synchronization, and mobile app for inventory tracking and customer communication. It integrates with only two payment systems, Stripe and PayPal. SEO possibilities are quite limited too: it only allows you to change your website's title and meta description. You can't change particular content keywords, tag portions independently, or do other SEO tricks.
Squarespace is very limited when it comes to extensions and integrations with external apps, which is one of its main disadvantages. The platform didn't even support using third-party extensions for a long time. This changed, but there are only a couple of dozen plugins and extensions to choose from.
Scalability
Squarespace is scalable but not as good as most of the alternatives in this article. You can upgrade to a higher plan, which will enable more features to grow your online presence. While Squarespace includes managed cloud hosting with unlimited bandwidth and storage, the platform's local CDN has issues in some places, so slowdowns are possible. Plus, the lack of plugins and extensions limits what features and functionality your store might have.
Customer Support
You can contact Squarespace via email or live chat, there is no phone support. Email support is available 24/7; live chat through Monday to Friday, 4 am to 8 pm EDT. There is also a comprehensive help library with articles and videos, and webinar series to get you started.
Magento Open Source (Adobe Commerce) – the Most Powerful eCommerce Platform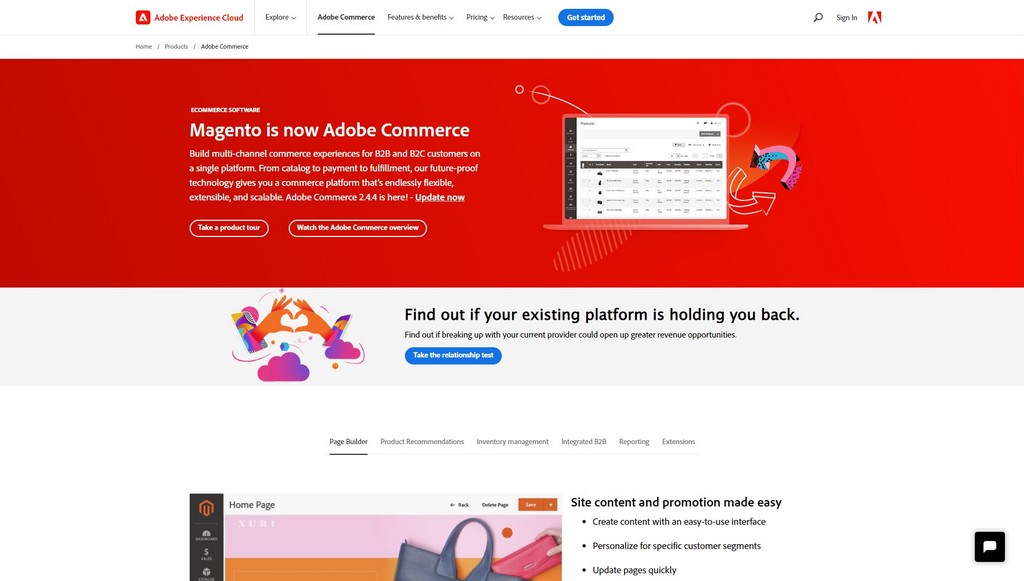 Actually, these are two different solutions: Magento Open Source – an open-source self-hosted version, and Adobe Commerce (Adobe purchased Magento Commerce) – a cloud-based SaaS version.
Magento used to be the leader among eCommerce platforms for dropshipping. It still is one of the most popular solutions, even despite its market share has dropped over the years. This is not because the service has become worse, no. The reason is that today's market is dominated by solutions that don't require technical skills or knowledge, while Magento requires formidable technical skills to operate or hire a professional developer, which is quite expensive. But if you are a technical expert or can afford to hire a professional, Magento Open Source is the way to go. Adobe Commerce, on the other hand, is beginner friendly, but its pricing is out of reach for most small businesses.
Installation & Setup, and Costs
Magento Open Source is an open-source (obviously) eCommerce platform that is free to use. Anyone can get the code of the software, edit it, and host it on their server. Still, everything related to running a website, like servers, networks, security, etc., is your responsibility.
You can also extend its functionality by adding plugins and extensions but you need extensive technical knowledge or hire a developer to configure, maintain, and update Magento Open Source. It is a powerful platform but also complex and not beginner friendly.
Adobe Commerce is a SaaS platform hosted on Adobe's custom cloud hosting infrastructure. You get the benefits of Magento Commerce minus the work associated with self-hosting or worrying about platform maintenance and updates. Pricing for Adobe Commerce isn't listed on the website – you must sign up for a demo with the sales team since pricing varies from one user to another based on a store's characteristics. Adobe Commerce is an Enterprise level software; you should expect numbers starting from $20 000 per year for the starter version.
The Simplicity of Usage
No matter what version you choose, they have the same back-end – it is pretty intuitive, so you can get used to it in a short time. You can manage content and templates easily by using drag-and-drop Page Builder; the interface is also user-friendly and easy to navigate, with a modern look. You might be overwhelmed by the number of features and customization options the platform offers, but there are plenty of detailed Magento user guides.
eCommerce Features
Magento is a powerhouse of eCommerce tools and features – it provides everything a dropshipping business needs, and even more. It offers a wide range of tools for inventory and catalog management, sales, analytics, store management, marketing and SEO, payment processing and shipment.
It should be noted that you can edit Magento Open Source so your store might have all the additional features you want (and you need to install a third-party extension to integrate dropshipping functionalities). With Adobe Commerce you are limited to what your subscription plan offers.
In terms of dropshipping extensions, you should have no difficulties finding what you need – there are many choices of plugins for you to choose from on Magento Marketplace.
Scalability
If you're looking for an eCommerce platform for drop shipping that can scale and support your business as it grows, you should strongly consider going with Magento Open Source or Adobe Commerce, as the platform is designed to serve businesses of all sizes. It is the most scalable platform of all on the list.
Magento has all the essential features built-in, which reduces the workload of installing many extensions like you'd have to do with other platforms like Shopify. Websites on Magento can handle sudden spikes of traffic and a large number of orders smoothly. Its features also allow the management of multiple stores, which is extremely useful for global brands.
Customer Support
Because Magento Open Source is an open source platform, you won't get the 24/7 support that SaaS solutions provide. But because this drop shipping platform is very popular, it should be easy to find a solution in different forums or even on Youtube. In case you face a serious technical issue, you may have to hire an expert to help you with professional Magento support and maintenance services.
Adobe Commerce offers superior 24/7 technical support via multiple channels and a dedicated account manager.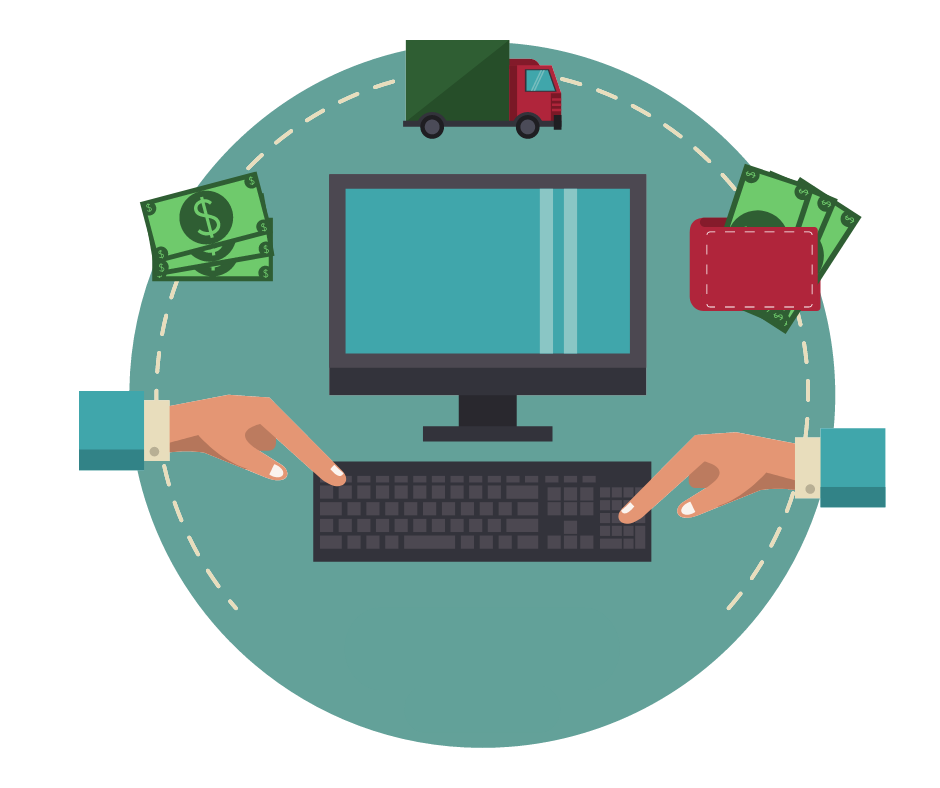 Not yet making money online?
Start your own dropshipping business. Sign up for a free trial of DSM Tool and we'll help you get started. Today is the day.
Can You Change Platforms Later?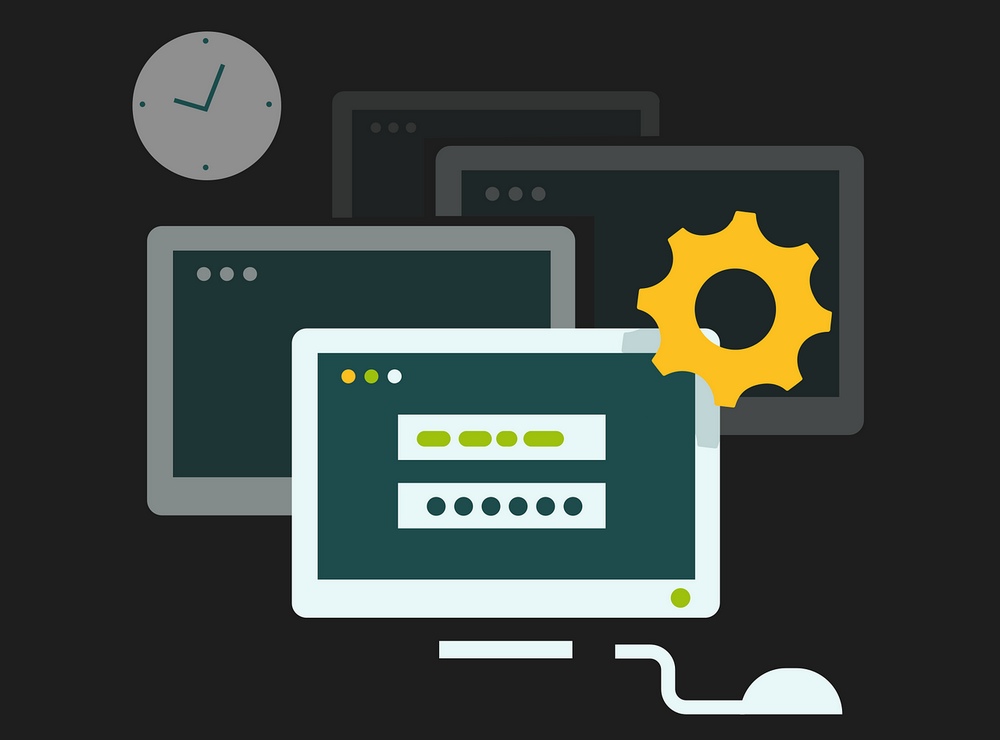 Are you dissatisfied with your current eCommerce platform provider due to issues (slow speed, lacking features, poor customer service, etc.), or do you simply want to know if you can switch platforms later if you made a bad choice? The short answer is yes, but this can be extremely difficult, time-consuming, and very expensive.
All eCommerce platforms are based on different coding, programming, and depend on different database structures. What works perfectly fine on one platform might not be supported by other platforms.
The same goes for plugins and apps – you might need to find alternatives for extensions you've been using for years. It should be also noted that while most universal payment systems work on different dropshipping platforms, some might not support a platform you choose or require workarounds.
Changing dropshipping platforms can also hurt your search engine optimizations (SEO): changing the domain name is like moving to a new place – if you don't tell your friends about the change of address, they will come to an empty house when you ask them to visit. The metaphor is not perfect but accurately describes the situation. You need to link your new website address to the old one (like redirects for all your old links) or search engines won't see the connection between them and you lose all the traffic you had.
Another important thing to consider is migration time – it might take a few weeks or even months for the whole process to complete. During this time, your dropshipping store may experience slowdowns, data corruption, or complete or even partial shutdowns.
I'm pretty sure that at some point in the migration process you will have to disable the store to transfer it to another platform. How long it will take depends on how well you will be prepared for this process, how qualified the specialists you hired are, etc. And again, it will affect your search engine visibility because search crawlers will detect that your website is down. You need to understand that the longer migration takes, the more sales you will lose.
There is also a risk that something will go wrong. At best, this will cause a delay in time; at worst, you will lose time and resources to fix the problem. The more complex your store is – the more services and programs, extensions and plugins, and third-party apps your website relies on – the higher the risk. Unless you are a tech wizard or have a highly qualified team behind your online store, I recommend hiring experienced specialists to help migrate your store to another platform with minimal issues.
So the answer is this: avoid migration if possible; choose your eCommerce platform with future plans in mind. Do not save now if you are planning to expand in the future because it might cause undesired complications. Plan all your store requirements and business needs ahead, so you won't have to change platforms later.
Dropshipping Automation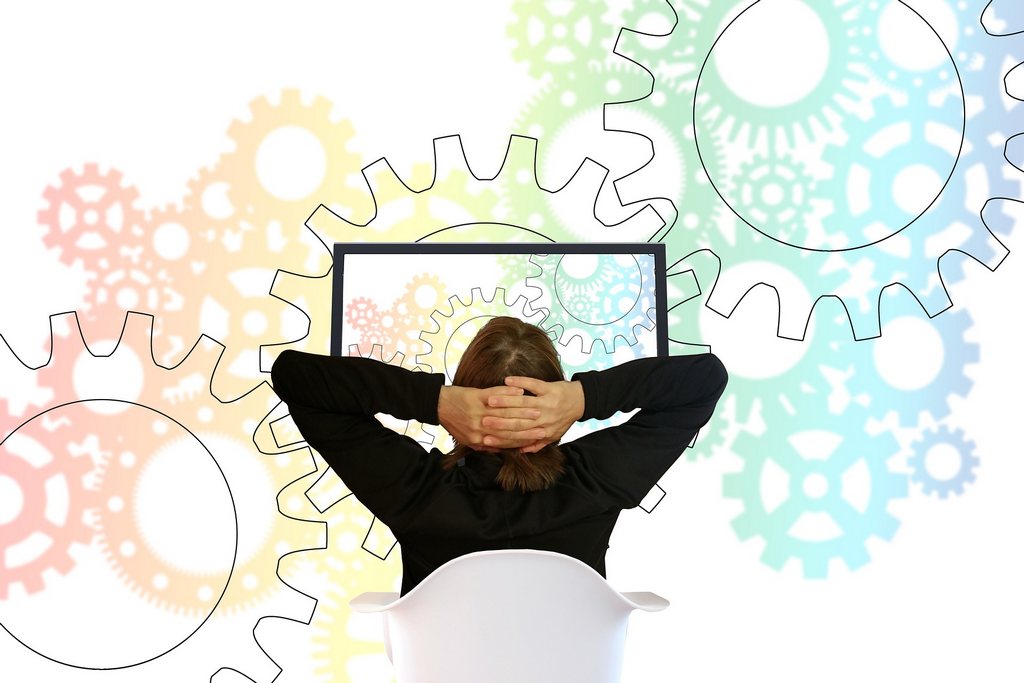 We live in the age of digitalization, automatization and robotization when all the mundane tasks and processes are optimized or completely handled by computers and even robots – nowadays these things are as natural as cars and mobile phones. So it shouldn't be surprising that you can automate dropshipping too, but to what extent?
Automated dropshipping is when time-consuming dropshipping tasks are handled by special software instead of a dropshipper. Dropshipping consists of many repetitive tasks that are vital for your success but very time-consuming and tiresome. Simple example – checking your products for prices and stock changes on sources, then making updates on your store. Very simple, yes, but what if you have hundreds of products? Thousand or more? Special software can do this in a few minutes instead of hours and days.
Here are some of the main reasons why you should consider automating your dropshipping business.
Faster Listing Process
Software like DSM Tool allows you to import products in under 10-15 seconds with a single click – just press the button and all product details like titles, images, and descriptions are imported for the item and its variations when using the Rapid Lister feature. The Bulk Lister feature allows importing and listing thousands of products in a short time. Additionally, it allows you to schedule the publishing of listings on your eCommerce store so you can plan publishing work for next week or even the month.
Inventory Updates
Because dropshipping heavily rely on arbitrage, it is crucial to have your product prices and stock updated as frequently as possible. When selling items with outdated prices, it can lead to lower profits or even losses if prices increased at the source. Also, you might need to cancel orders when selling sold-out products – not good for business.
Tracking these changes manually takes a lot of time and effort, especially for large product inventories. Dropshipping automation software monitors for prices and stock changes on the sources and adjusts your products accordingly. This decreases the chances of selling out-of-stock items or losing on price difference drastically.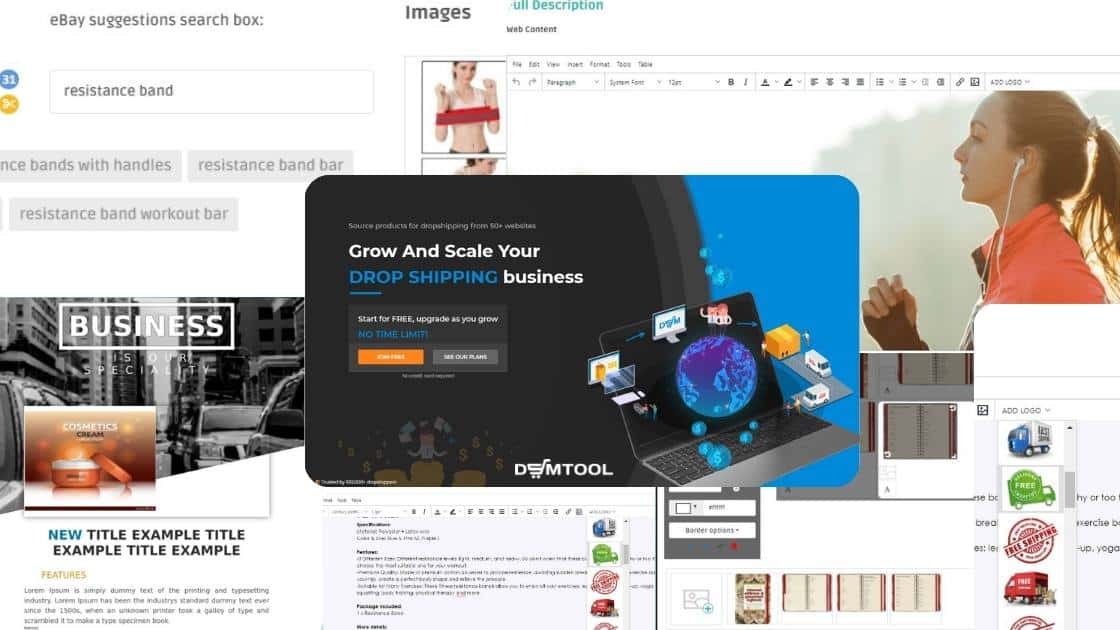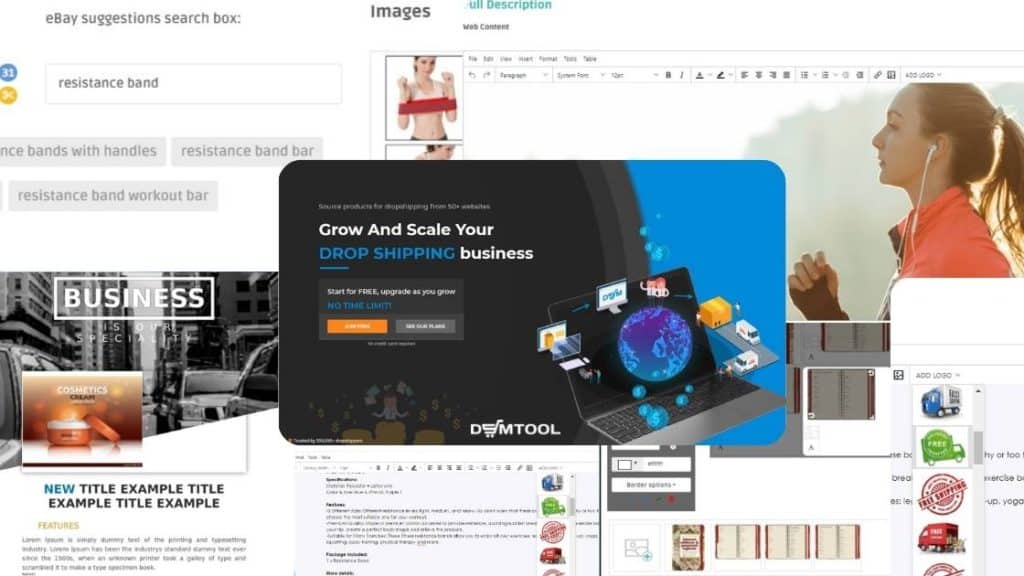 Automated Order Processing
Automated order processing might not be necessary when you just starting out, but once your business starts gaining momentum and you get more sales, this can help you a lot. Also, even if your products have correct prices and stock at the time of sale, this can change during the time it takes for you to process all the orders. So again, this is another way to avoid losses and save your time.
Automated Reviews and Customers Feedback
Customer reviews and feedback are very important for any online business. Getting users' trust is not an easy task and sometimes, after providing a great customer experience at all stages, you can simply forget to ask for feedback. Automated software can help streamline this process by sending automated messages after sales (order confirmations, thank you for your order messages), follow-up messages after items are shipped, feedback reminders after some time, etc.
These are just a few examples of what you can get from dropshipping software solutions, but you can also automate such things as order tracking, ads, email marketing, social media posts, and customer service. It should be noted that not all dropshipping platforms have the same automation possibilities by default, and third-party solutions might be built more around specific eCommerce platforms such as Shopify and less around WooCommerce, so you should consider this before making a choice.
Almost any dropshipping task, no matter how difficult, can be automated, but you will need more complex and expensive software to do such a job. Even if you are just starting a dropshipping business, I recommend investing in some simple, inexpensive software that will automate the most tedious tasks – it will make your job much easier and more enjoyable while saving valuable time.
Tip
Automated dropshipping frees you up from repetitive time-consuming dropshipping tasks and saves your time for more important business tasks. Here you can learn more about What Is Automated Dropshipping and how can you use it in 2022.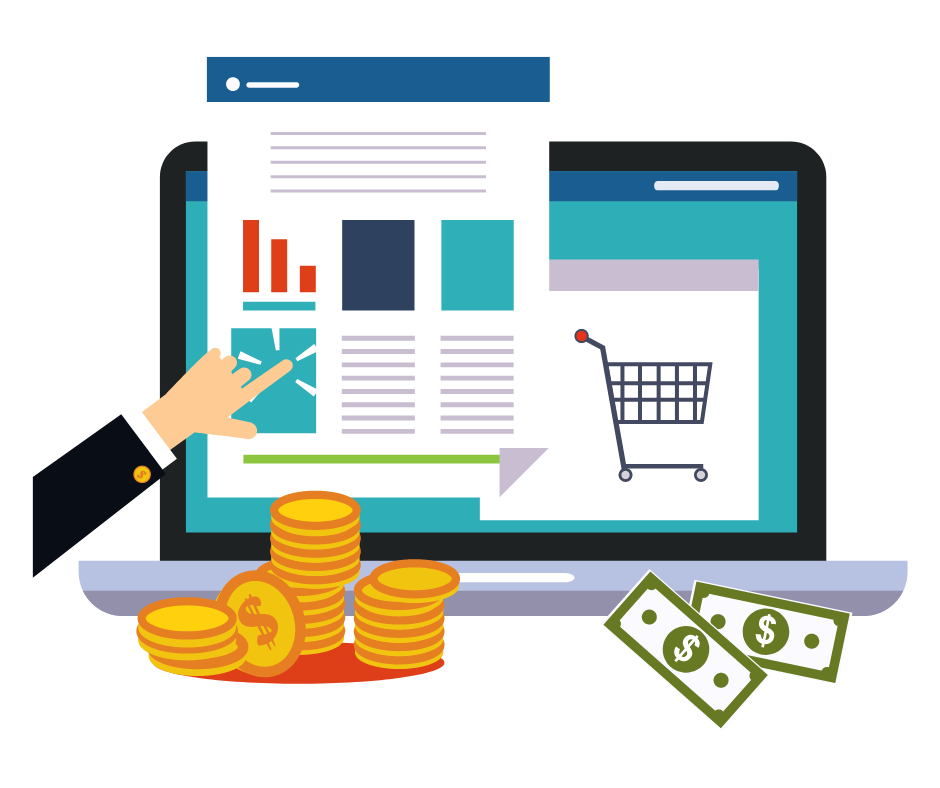 Don't wait for the profits, make them!
Start a profitable dropshipping business with DSM Tool. Get a free course and a free trial of the software.
FAQ
What are the best eCommerce platforms to dropship?
Shopify, BigCommerce, or WooCommerce – these are great eCommerce platforms for dropshipping. They all offer plenty of features and are compatible with the most popular plugins, extensions, and third-party apps to support them. Besides, they are the most popular among dropshippers.
What is the best dropshipping platform for beginners?
Shopify – is a perfect choice for beginners; it is very simple to use and has a great number of features for its price, but as your business grows, you might need to use more and more different plugins and extensions to scale your store, which might add up to a significant amount of monthly costs. As an alternative, you can also try WooCommerce which is also easy to set up.
What is a free dropshipping platform?
WooCommerce is an absolutely free dropshipping platform. It's a plugin for WordPress, so you can run extra expenses connected with running the site. While this is the only platform with the free plan, other eCommerce platforms offer only free trials where you can test their most important features for free.
What are the best eCommerce platforms for dropshipping with the most features?
Bigcommerce – is a solid choice of dropshipping platform that comes with more features than other Shopify alternatives. While it offers everything your eCommerce store needs, it is also harder to learn. Nonetheless, its competitors Shopify and WooCommerce also offer all the necessary features for building an eCommerce store.
What eCommerce platform to use if you have a blog?
If you have already built your blog on WordPress and want to try eCommerce, then WooCommerce is a perfect eCommerce platform for dropshipping for you. It is a WordPress plugin that is easy to use and set up. With its help, you can add an online store to your already developed site. The support is also great, so it will be no problem for an absolute beginner to install it and learn how to use it.
What eCommerce dropshipping platforms offer the best designs for online stores?
Squarespace is an all-in-one content management system designed for all kinds of websites, including e-commerce stores. It is primarily a website builder, and it allows you to build the most beautiful and attractive store thanks to its curated list of best designs. But it is not suited for large-scale business. Otherwise, there are free and paid themes on Shopify.
What eCommerce platform is compatible with dropshipping automation tools?
Usually, you can find dropshipping automation software for any eCommerce platform. But the most popular dropshipping platforms are Shopify, BigComemrce, and Magento. They are compatible with the best dropshipping tools, and some tools offer integrations with all of them, so you don't need to have accounts and manage inventory between several tools.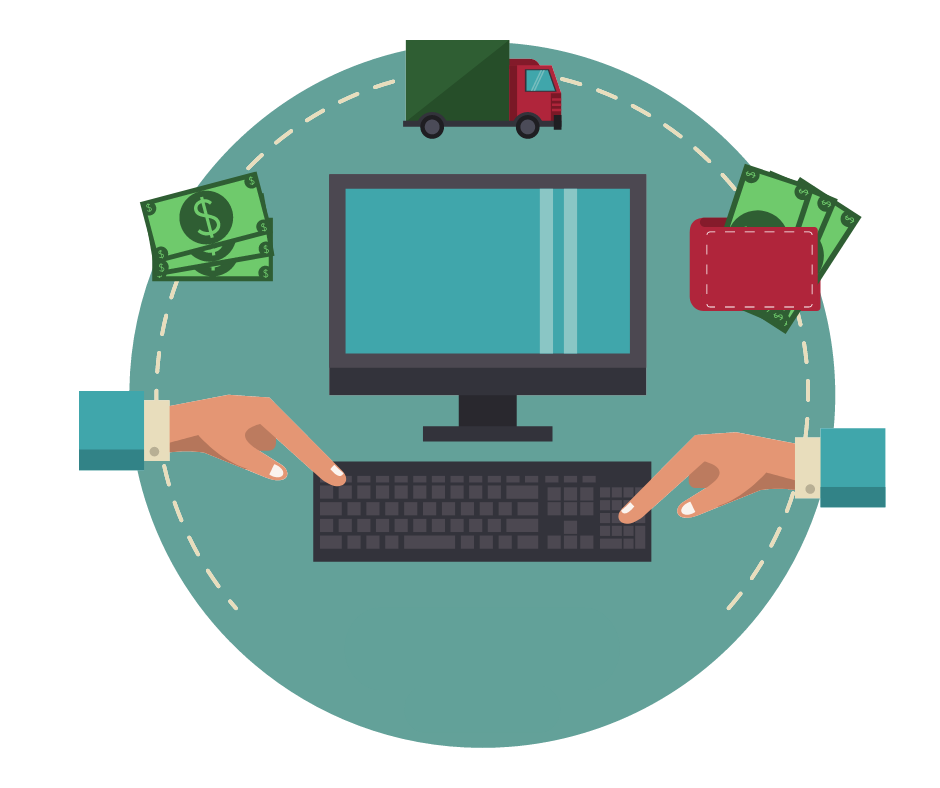 Not yet making money online?
Start your own dropshipping business. Sign up for a free trial of DSM Tool and we'll help you get started. Today is the day.
Final Words
So this is it – these are some of the best eCommerce dropshipping platforms on the market. There are also other solutions that you might consider, like OpenCart, Wix, or Shift4Shop, but they don't offer anything special (doesn't mean they are bad).
Choosing the right dropshipping platform is crucial – it can help your business grow or it can destroy it. To choose the platform provider, consider all your requirements (both present and future), your budget, and what you expect from a platform. I urge you not to decide by choosing what platform has the most stars in different articles.
There is no single best dropshipping platform, they all are for different tasks and needs:
Shopify – is a perfect choice for beginners; it is very simple to use and has a great number of features for its price, but as your business grows, you might need to use more and more different plugins and extensions to scale your store, which might add up to a significant amount of monthly costs.
Bigcommerce – is a solid choice that comes with more features than Shopify, but it is also harder to learn.
Squarespace – allows you to build the most beautiful and attractive store, but it is not suited for large-scale business.
WooCommerce – it is super great if you already have a blog and want to turn it into an online store. If not, go for Shopify as it is more beginner-friendly, unless you need more control.
Magento – both solutions are extremely powerful, but you need to have extensive coding experience to use Magento Open Source or hire a professional. Adobe Commerce costs start from $20 000 annually, which is out of possibilities for small businesses.
I recommend Shopify, BigCommerce, or WooCommerce – these are the best eCommerce platforms for dropshipping. They all offer plenty of features and are popular enough for most plugins, extensions, and third-party apps to support them. You can also check our latest guide on Top Shopify Competitors: 12 Best Shopify Alternatives In 2023.
If you are not sure that running a dropshipping store is your thing, consider selling on social media platforms – social commerce is booming.
What do you think about our list of best dropshipping platforms? Let us know in the comments!