19

min read
Parents value safety above all else, especially when it comes to their children. They will not purchase a brand or product that they do not believe in. As a result, sales of sustainable and natural baby products have consistently risen over the last decade.
There are thousands of items in a variety of niches when it comes to dropshipping baby products, including organic baby skincare, organic baby food, natural baby health products, organic baby products, eco-friendly diapers and wipes, vegan baby essentials, plastic-free items for infants, non-toxic baby toys, plant-based infant products, and many others, which are growing in demand and in popularity. It opens a big range of possibilities for those who do dropshipping and make their own business selling online.
Let's look at some of them, but first do you know what green dropshipping is?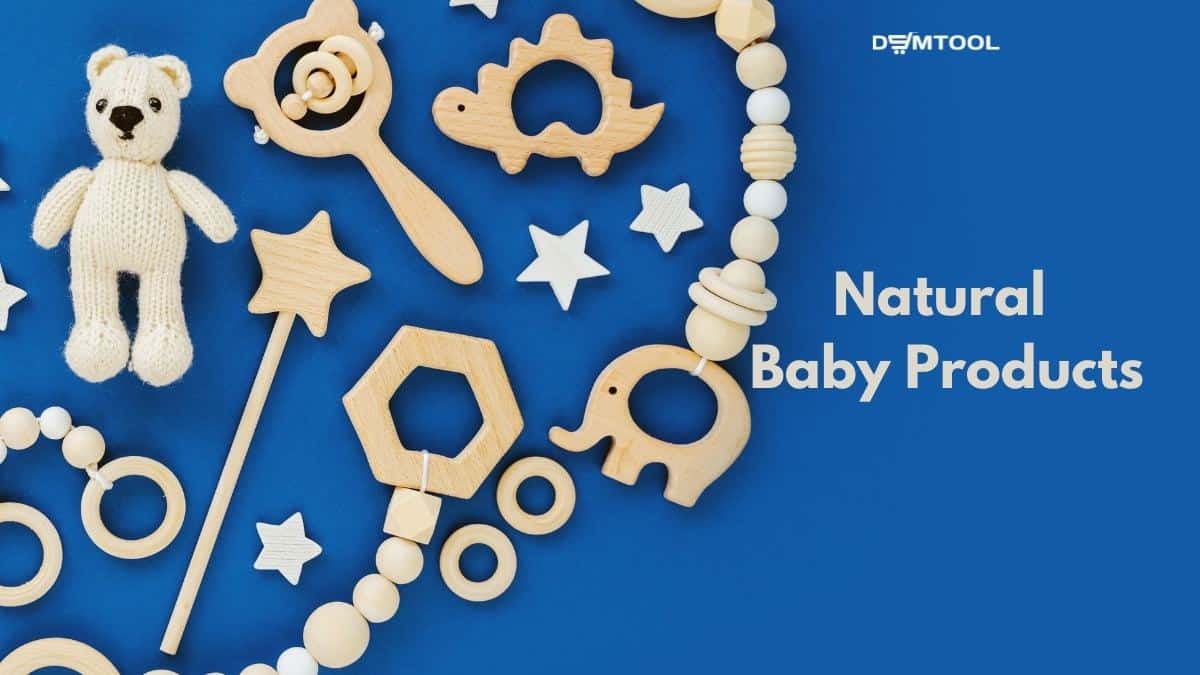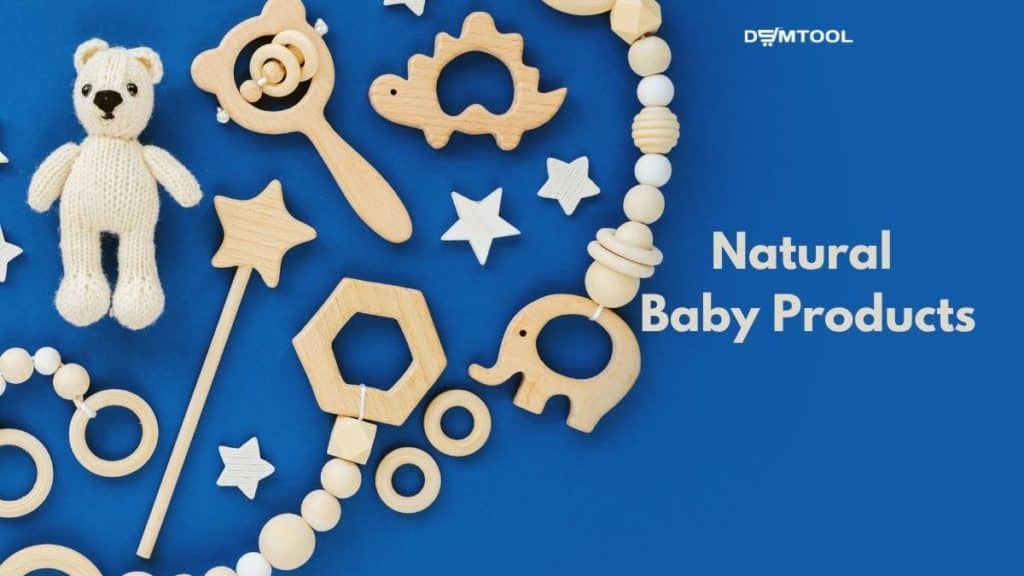 What is Green Dropshipping?
Green dropshipping is one of the dropshipping niches that focuses on eco-friendly products for selling. It is targeted for environmentally-friendly shoppers and its popularity is growing very fast due to climate changes and people's worries about health, humanity destiny, and Earth problems.
Eco-friendly items are those products that do not harm the environment whether in their production, use, or disposal. The increase of their demand is also supported also by laws in many countries that aim to reduce the number of consumed plastic and damage we made to the planet.
When doing green dropshipping, the sellers list sustainable products in their stores, providing more sustainable choices to the buyers. Some even built entire online shops with only sustainable products. Eco friendly baby products are another niche possibility we will cover in this article for you.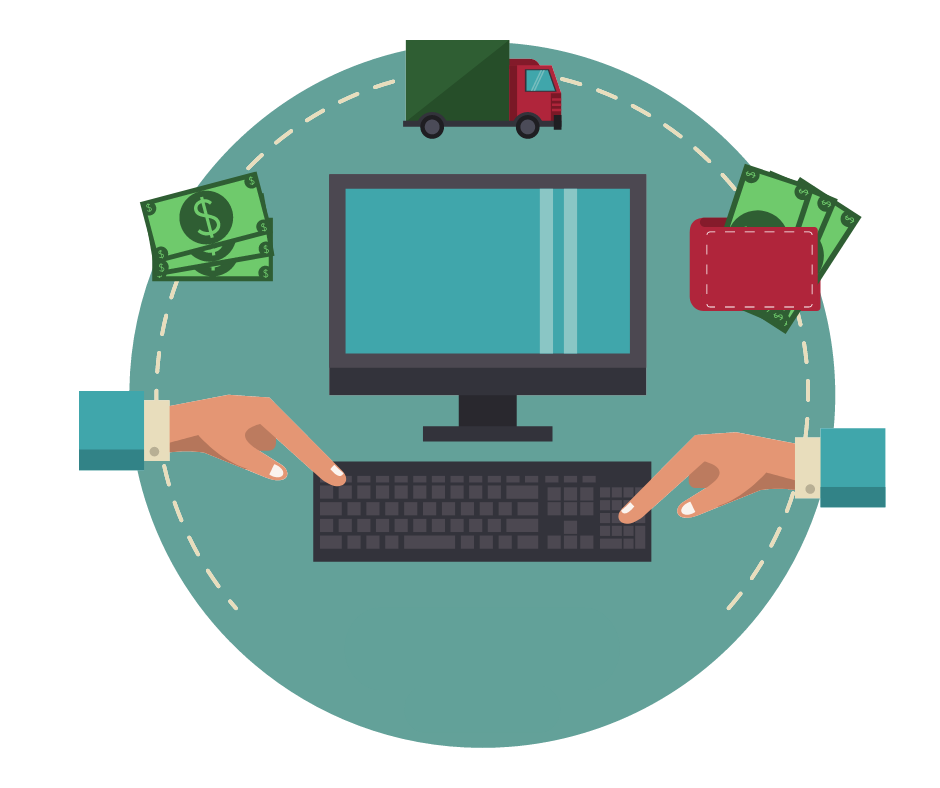 Not yet making money online?
Start your own dropshipping business. Sign up for a free trial of DSM Tool and we'll help you get started. Today is the day.
The list of 35 Best Natural Baby Products for Dropshipping
Composing the article about the best natural baby products and eco-friendly baby products for dropshipping, we have also broken down the list into categories so you can easily find the right type of products. The categories are the next:
Let's begin!
#1 Dropship diappers as eco friendly babay products
1.1. Bamboo Diapers
They are non-toxic, unscented, and unprinted, but still soft to the touch and really absorbent. To dropship diapers isn't hard, just make the right choice.


1.2. Reusable Washable Diapers
Cloth washable diapers are made of natural fibers, that make them reusable and biodegradable. These organic newborn products are another alternative to your "green dropshipping" store.
1.3. Cloth Baby Wipes
These sustainable baby products are a greener alternative to disposable wipes.
Pro tip: recommend your customers to choose the wipes color to clean the baby's bottom, face, hands, etc. Go for listing products with multiple variations to increase the possibility to get a sale!
1.4. Babo Botanicals Bamboo Wipes
The line of baby, skin, and hair care products is dermatologist-tested and -made without synthetic fragrances, sulfates, dairy, soy, or parabens. They are natural baby products that perfectly fit dropshipping baby niche.
1.5. Diaper Balm (against diaper rash)
Earth Mama's balm is very popular; it's made from 100% organic ingredients so it's gentle and completely effective on the baby's skin.
#2 Baby gear to sell online
2.1 Indie Bumbleride Stroller
All of the components that go into a Bumbleride stroller are carefully chosen for their environmental impact and all the brand's fabrics are free from harmful chemicals. The Indie is a popular all-terrain stroller that's infant-ready and boasts great suspension, maneuverability, and eco-friendly fabrics.
2.2 Organic Lounger
This is the perfect spot for any baby to relax after a hard day of eating, exploring, and napping. The soft, organic cotton cover hugs the little one on all sides creating the best kind of coziness. Any parent would fall in love with it! That's why it's one of the organic baby products to sell in your online store.
2.3 Baby Rocker
Look at this heirloom-quality baby rocker! Extremely beautiful and fits into any modern decor. Made from a walnut and birch wood frame with a cotton cushion. Add it to your list if you want to sell natural baby products in your store.
2.4 Slings and Wraps from Solly Baby
The fabric of this buttery-soft wrap is made from the pulp of Austrian beechwood trees and eco-friendly dyes. Unlike lots of wraps on the market, the simple, clean design of the Solly is easy to use (after only a little practice, we promise) and a comfortable way to keep the baby close for the first year or so.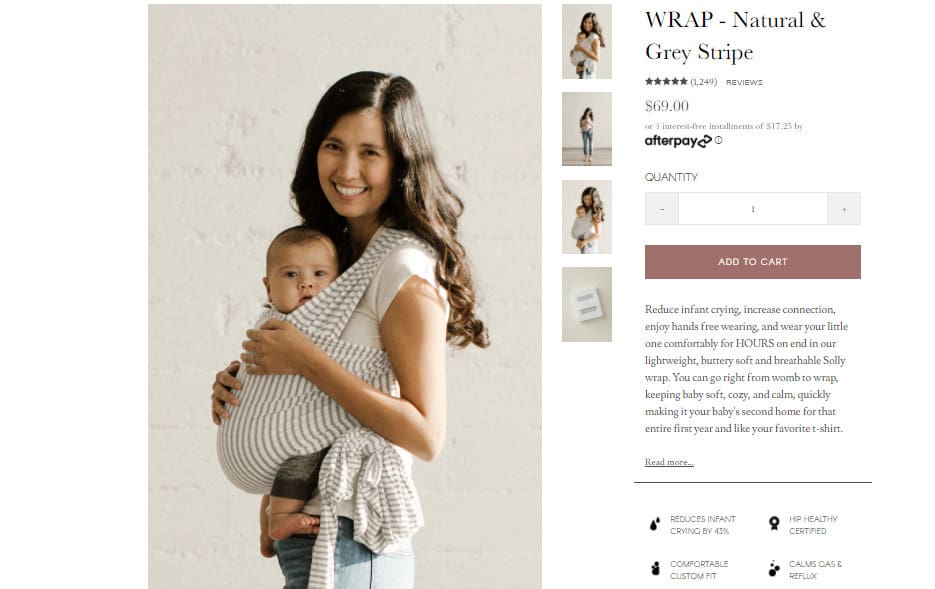 #3 Nursery among eco-friendly products
3.1 Rug Pad
Even nursery decor can have a natural twist. Such rugs are made by hand from natural, undyed cotton and recycled yarn all from leftover production fabrics. It's even machine washable.
3.2. Babyletto Hudson 3-in-1 Convertible Crib
Hudson crib from Babyletto is not only functional, stylish, and looks great, but it's also made from sustainable New Zealand pine and available in four non-toxic lead- and phthalate safe finishes.
If we talk about a sweet investment that parents love so much, this best eco-friendly baby product can convert to a toddler bed with a toddler rail which makes it serve longer.
3.3. Organic Cotton Mattress
Newton Baby Organic Cotton 2-Stage Crib Mattress is totally breathable and non-toxic. It has all that is needed for worried parents: made of the certified organic cotton fabric and filling, an allergy-friendly mattress that is easy-to-clean + has a waterproof surface. More and more people choose it also because of its hygienic design.
3.4 FridaBaby Air Purifier
A natural home starts with clean air. This air purifier filters harmful airborne particles like mold spores, pollen, smoke, and odors and pulls triple duty as a sound machine and night light as well. In addition, you can find different sustainable air purifiers made with wood.
3.5 Non Toxic First Years Night & Day Bottle Warmer
This baby tool is very popular among parents and all call it miraculous. A warmer is designed to make sure milk doesn't overheat and destroy the valuable nutrients and enzymes present. Usually, it has a cooler for storing premade bottles, and it heats one up in the time it takes to change a diaper.
What saves the new parent's time has all the rights to be on the TOP list.
3.6 Non Toxic NUK Vario Express Steam Steriliser
This eco-friendly baby gadget is easy to use, has poles that can sterilize up to 6 bottles at once, and a removable section for smaller attachments like teats and soothers. This appliance uses steam, by boiling the water inserted and heating it to over 90°C, ensuring any nasties inside are killed.
3.7. 2in1 Sterilizer and Warmer Bottles Machine
It's up to you to decide if you want to sell only sterilizing bottle machines or only warmer bottle devices. Or to choose 2in1 an Electric Steriliser & Express Warmer (both machine's functions we have just discussed above). There will always be people who choose 2in1 to save space and money.
The example on the image is a top-selling baby essential among devices for bottles "MAM Electric Sterilizer and Warmer"
3.8 Muslin Swaddle Blanket
Must-have eco-friendly baby products for parents and their babies and must-have for you if you dropship all natural baby products! The more the better. Multicolored, multitasking blankets are your best eco-friendly baby products choice.


#4 Organic Baby Feeding Products
4.1. Sustainable Feeding Set
Made of organic bamboo and food-grade silicone, this feeding set is stylish and sustainable. It's a great way to become a PRO seller dropshipping a high-quality baby products online.
4.2. Gyro Bowl – Eco-Friendly Baby Product
Because newborns' grasps aren't strong enough, it's simple for them to spill food all over the place. It is popular among eco-friendly baby products as besides it is trendy, it's a fun and functional product as well.
4.3. Natural Wooden Dish Brush
Parents who desire to create a safe and natural environment for their babies also choose wooden dish brushes to replace plastic brushes and reduce the usage of plastic for their kids. Plastic free baby products appear more often in the shops nowadays, so the interest is growing every year.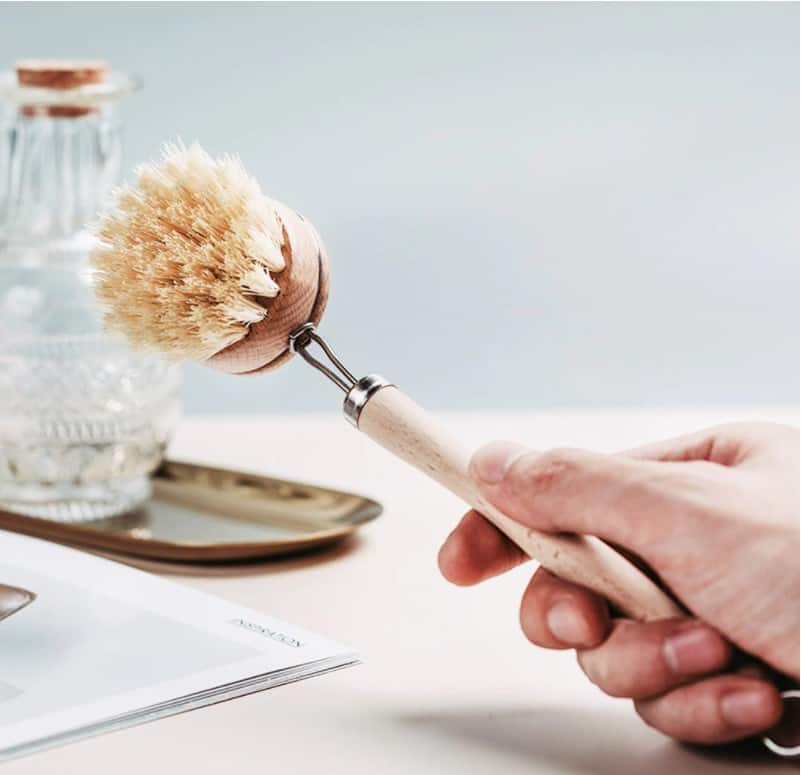 4.4. Dr Brown's Anti-Colic Glass Bottles
These organic baby feeding products are 100% vacuum-free baby bottles on the market. Their 150ml Glass Twin Pack is the perfect addition to a new baby essentials list.
4.5. Organic Cotton Muslin Bibs
Baby is clean, parents are smiling! The organic cotton base is both highly absorbent and breathable for the baby's comfort. I addition, it's a reusable and all natural baby product.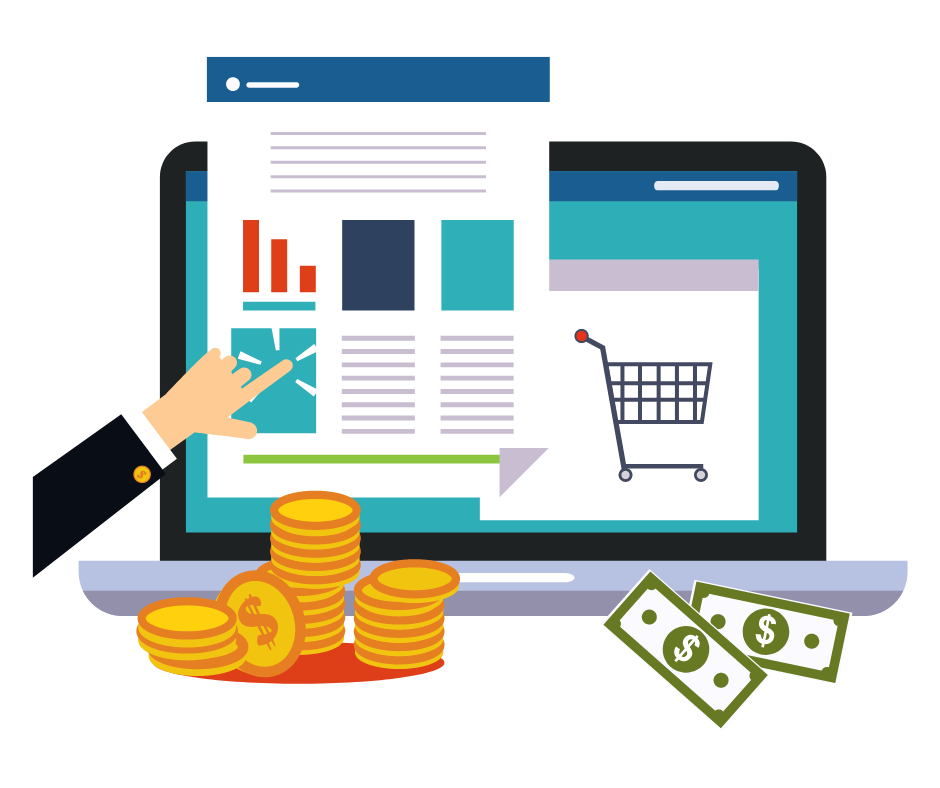 Don't wait for the profits, make them!
Start a profitable dropshipping business with DSM Tool. Get a free course and a free trial of the software.
#5 Bath Natural Baby Products
5.1. Tubby Todd Set
Really is good, clean fun — literally. Their skin and hair products are made without any toxins or other icky ingredients.
5.2. Weleda Bath Sets
For almost a century, Weleda's Shampoo, natural body wash, lotion, oil, body/face cream, diaper cream, shampoo/bath sets – has been a leader in eco-friendly personal care products due to biodynamic agriculture. Its line of plant-based formulas for babies includes soothing calendula and nourishing white mallow to keep little one's delicate skin safe and smooth.
5.3. Mee-Go Little Organics Skincare Range
The range's all natural plant-based ingredients are sustainable eco-friendly baby products and at no point have they been tested on animals.
5.4. Little Ethique Baby Range
The sustainable company which is based in New Zealand launched in the UK at the beginning of 2021 – is on a mission to rid the planet of plastic bottles by replacing every plastic household item with a solid bar form. The range is cruelty-free and is a totally vegan baby product that is made with ingredients that are 100% sustainably sourced and fair trade. Even their sleeves are 100% compostable and recyclable.
5.5. Bath-Towel
A soft hooded towel is an after-bathtime must-have. The best one is the product which is made from organic terry and would be a great combo of absorbent without being too thick or bulky.
5.6 Natural Hair Brushes
Made from sustainable bamboo and natural goat hair bristles, this grooming set will stay with your customer from newborn days through the toddler years of his/her child(ren).


5.7 Bamboo Toothbrush
Bamboo brushes are now a Green America certified business, making them "a great eco-friendly product" as they are naturally biodegradable. Buyers can use it for babies who have already started eating "adult" food.


5.8 Baby Toothbrush and Banana Teether
The BPA-free material keeps the baby safe from all harmful bacteria, is tested by an accredited laboratory making it 100% safe. The extremely soft silicone material is perfect for the newborn's gums and has no smell. It's all natural baby product and comfortable in usage.
5.9 Natural Baby Bath Sponges
It's one of the best natural baby bath products which you can sell in your eCommerce store, providing a greener alternative.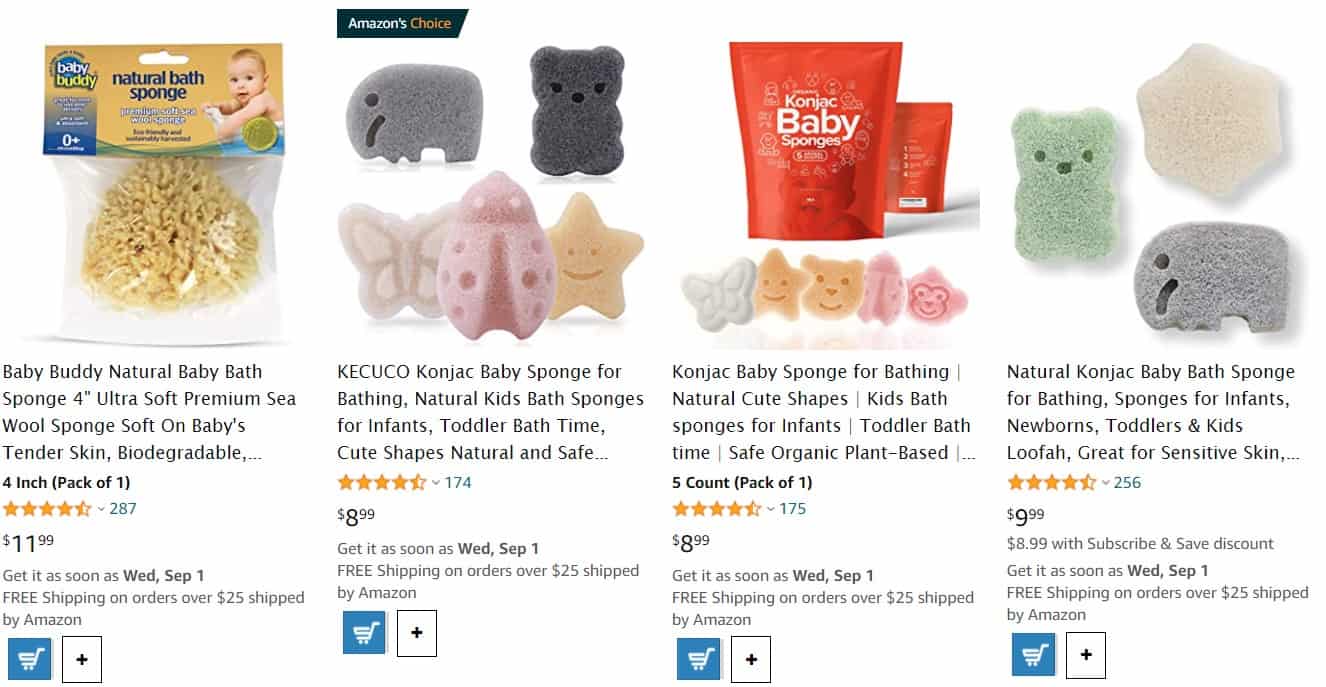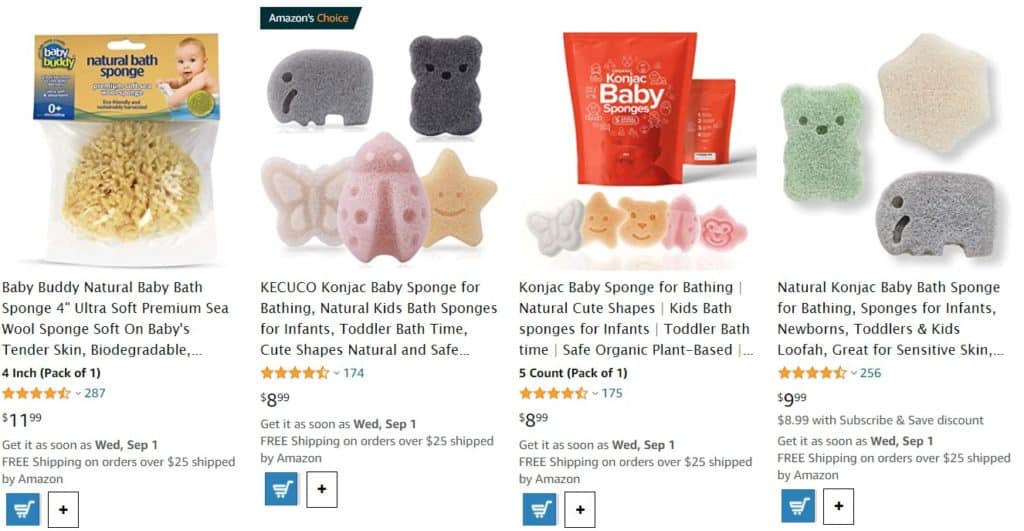 5.10. Eco-friendly bath toys for babies
It's another sustainable dropshipping product idea for the baby products niche. The best bath toys are those made with sustainably sourced natural materials and with only natural finishes. Non-toxic toys that will replace plastic ones are a good choice. Since it will provide saver bathing for infants. And this is what your customers are looking for.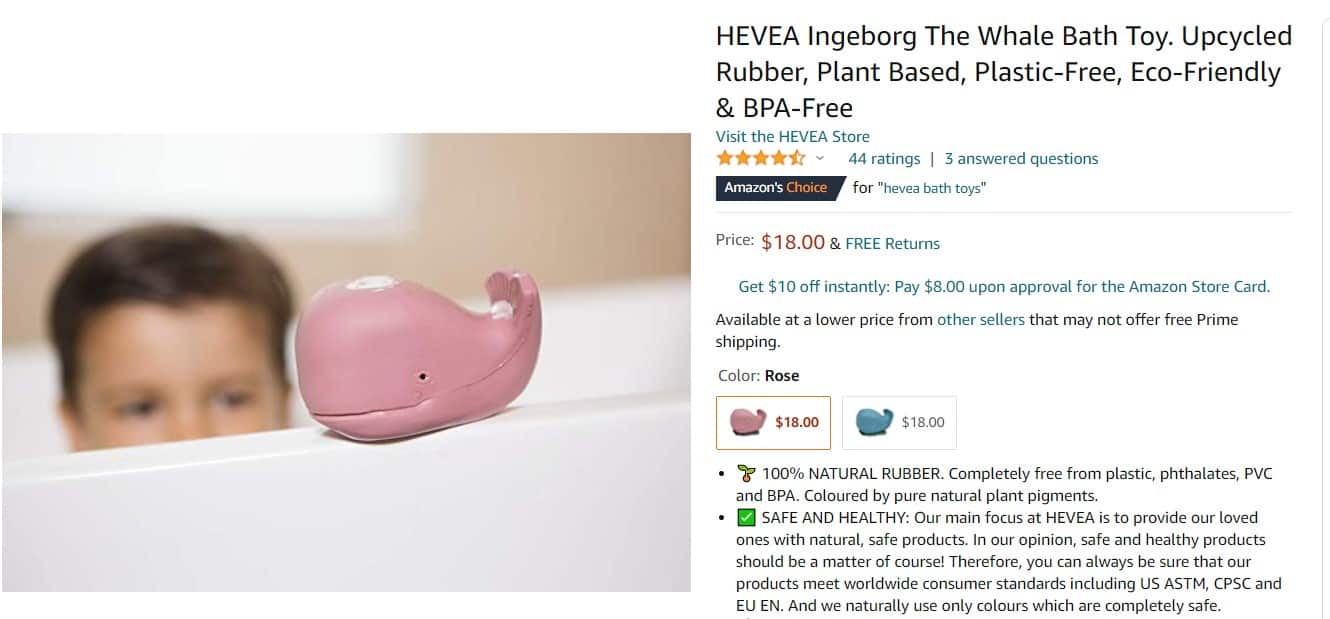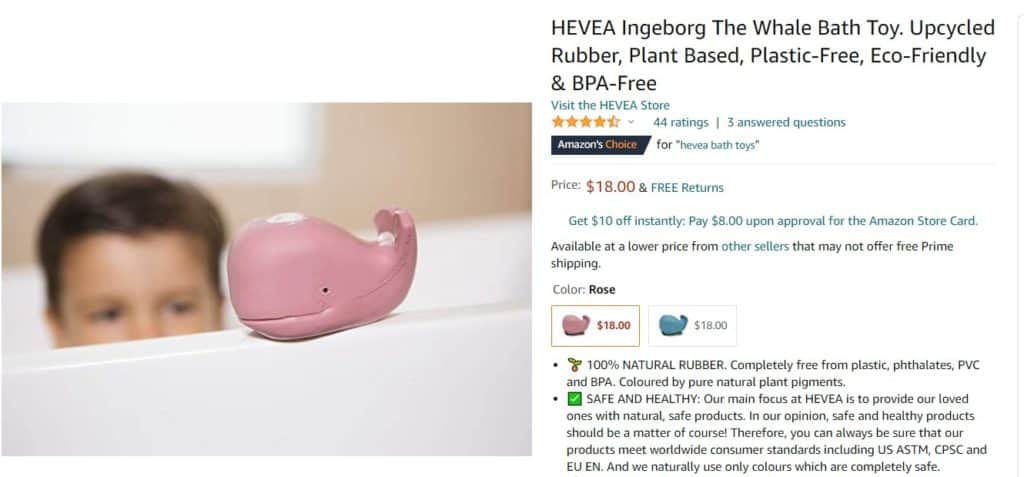 #6 Home Natural Baby Products
6.1 Non-Plastic Organizers for Home
Parents can store many things with it, such as diapers, organic baby clothes, bottles, non toxic baby toys, and more. Besides, it can be made of different fabrics (mostly cotton), this best natural baby product changes mess into organizational heaven.
6.2 Wooden Toys as eco friendly baby products
Non toxic baby toys made the way babies can easily and safely play with them are extremely popular nowadays. You will be surprised to see how many toys the organic baby products niche has. Yes, it is competitive, but still has big chances to get sales using the correct strategy.
6.3 Natural Rubber Pacifier from Hevea
The list of all natural baby products can't be full without this TOP-selling pacifier! It's made from 100% natural rubber from HEVEA trees, not synthetic rubber from petroleum. Natural rubber from Hevea has a silky smooth touch that is gentle on the baby's face and teeth, but at the same time is resistant to bites. This pacifier is completely plant-based and biodegradable at the end of its life, and features chemical-free FDA Approved color pigments.
The list could be completed with your own ideas and examples. There are more and more sustainable and natural baby products within various sub-niches.
Dropshipping baby clothes, which are of course, natural and sustainable is another big sub-niche in the baby products niche. Read about it in the article about Dropshipping Baby Clothes.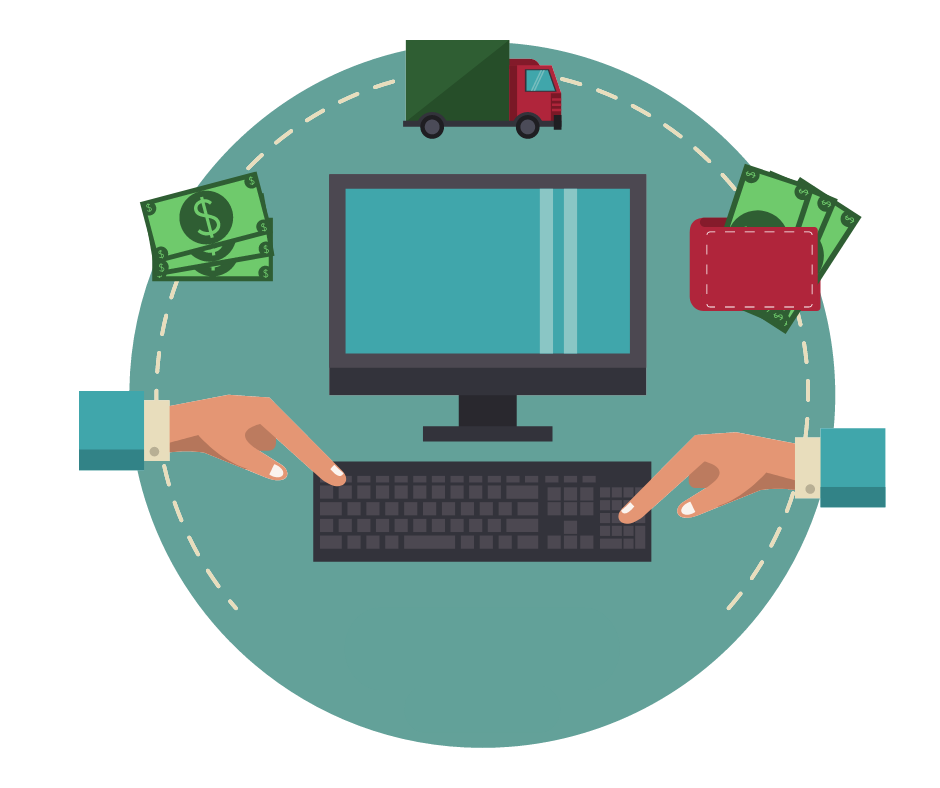 Not yet making money online?
Start your own dropshipping business. Sign up for a free trial of DSM Tool and we'll help you get started. Today is the day.
Conclusion:
If your business plan includes natural baby products and eco-friendly baby products. Besides, if it targets health-conscious or eco-conscious parents looking to find safe, quality products for their babies, you need to dive into the topic harder and find a reputable supplier who will deliver exactly what you advertised to your customer.
If you are a beginner, we DO recommend you to start selling ALL variety of products from different niches, not only eco-friendly products, organic items thus doing green dropshipping. Because building the dropshipping store focused on the unique niche requires strong skills in advertising and product sourcing from wholesale suppliers and of course high experience level.
I hope this article will help you in your journey to conquer the dropshipping baby products niche by selling these trending products in your e-store.
Happy Selling!