13

min read
Are you dropshipping from Aliexpress or another Chinese supplier? If yes, then you definitely should know about Aliexpress 11.11 sale day, the world's biggest sales day. On this day the prices are dropping down to 70% in Aliexpress and other similar Chinese wholesalers and retailers sites such as Chinabrands, Banggood, GogoMall, Gearbeast, etc.
Only the 1st minute of the 11.11 shopping festival generated 1 billion dollars in sales for Alibaba Group last year. Imagine what will happen this year, when the whole of e-commerce is skyrocketing.
We prepared for you all you need to know about the biggest shopping festival in the world:
In addition, you will find here useful tips on how can the dropshippers make advantage of the 11.11 global shipping festival.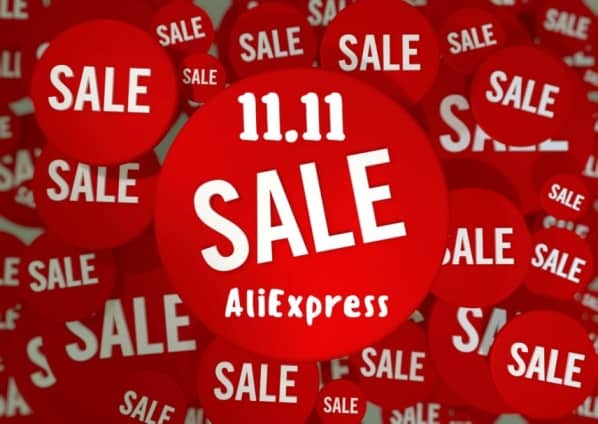 What does 11.11 mean on AliExpress?
First of all, you need to know that on the 11th of November, China celebrates the Singles' Day holiday which is a kind of anti-Sant Valentine's Day there. Alibaba along with other big retailers and wholesalers converted it into the biggest 24-hours shopping festival. Hence, 11.11. AliExpress means the biggest sale day of the year on AliExpress. It is known as the 11.11 Global Shopping Festival, Singles' Day, Double 11, or 11.11 sale.  
Let's see when Aliexpress 11.11 sales start and the buyers can purchasing the products with unbelievable discounts on Aliexpress.  
What time does Aliexpress 11.11 sale start​?
Aliexpress 11.11 Global Shopping Festival starts on the 11th of November at 12:00 AM PT. On this day you are able to buy the products with the lowest price of the year from almost all Aliexpress sellers and brands. It lasts only 2 days: from 11th November and 12th November in 2022. But many sellers present the discounted prices for their production 2 weeks earlier.
As a consequence, you can start adding interesting items to your cart in AliExpress with a discounted price from 28th October onward and purchase them on 11 November. Moreover, you will get an extra discount for that!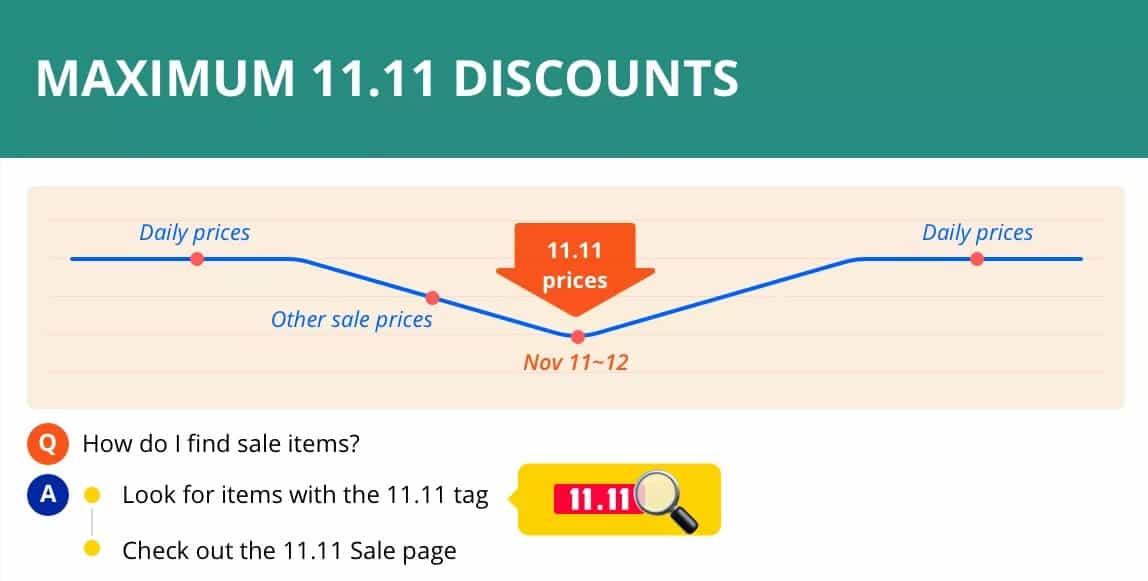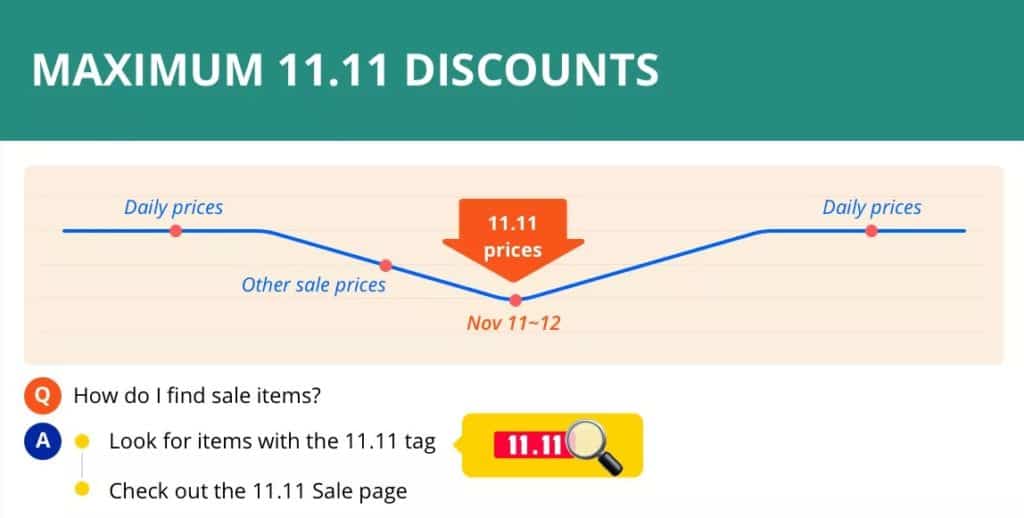 You can use the Aliexpress 11.11. Sale Guide to discover 11.11. deals beforehand. Add the wished items to your cart and get coins for that! It will give you extra discounts when you will purchase them on 11th November.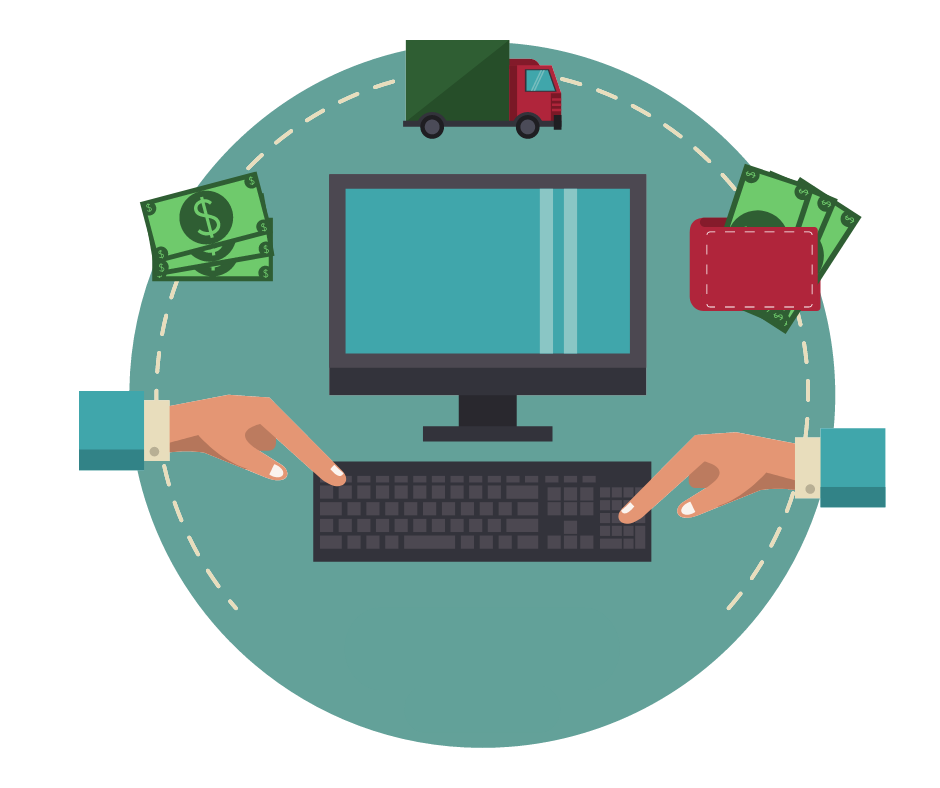 Not yet making money online?
Start your own dropshipping business. Sign up for a free trial of DSM Tool and we'll help you get started. Today is the day.
How did the 11.11 shopping festival start?
As we have mentioned, China celebrates Single's Day on this day. This holiday is quite recent. It started out in 1993 at Nanjing University, where the students threw parties to celebrate being singles. They chose the 11th of November (11/11) since this date consists of one one one one. A perfect date for this kind of festivities.
In 2009, Alibaba, a Chinese e-commerce giant founded by Jack Ma that involves Aliexpress, commercialized this day and launched the "Double 11", the big discounts day. Since only they were offering super sales on that specific day, it was a huge success. They even trademarked the official "Double 11" name, which only they can use. In the meantime, the rest of the world use 11.11.
The interesting facts about previous Aliexpress 11.11: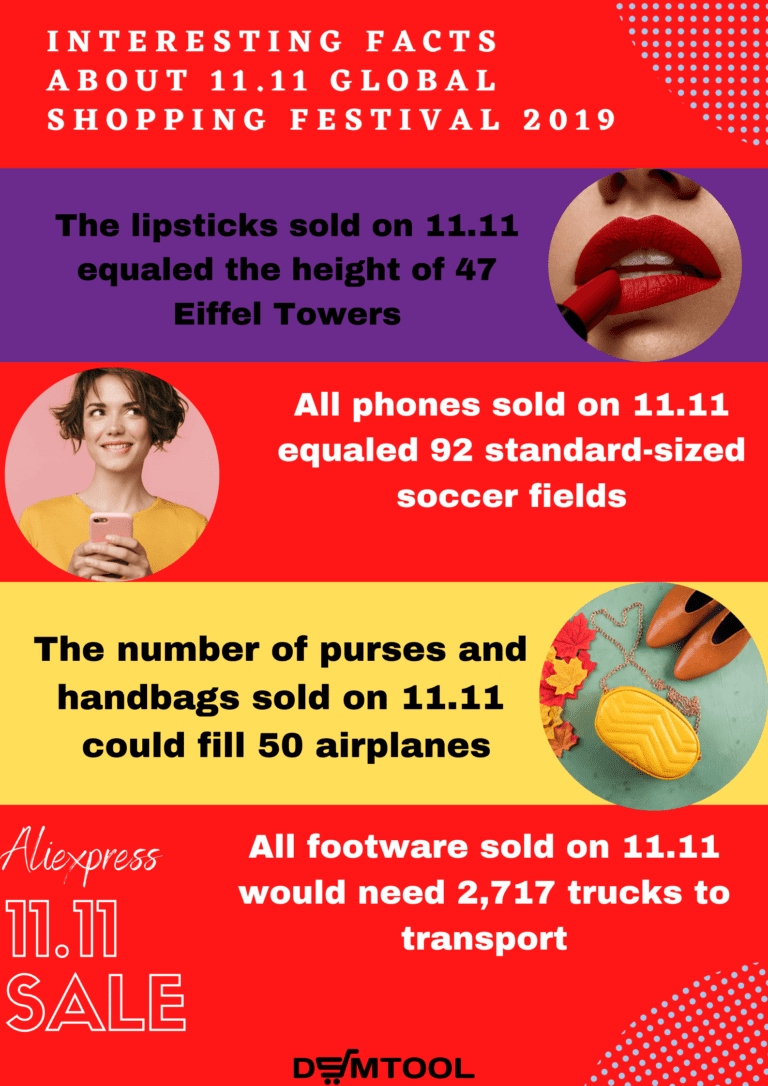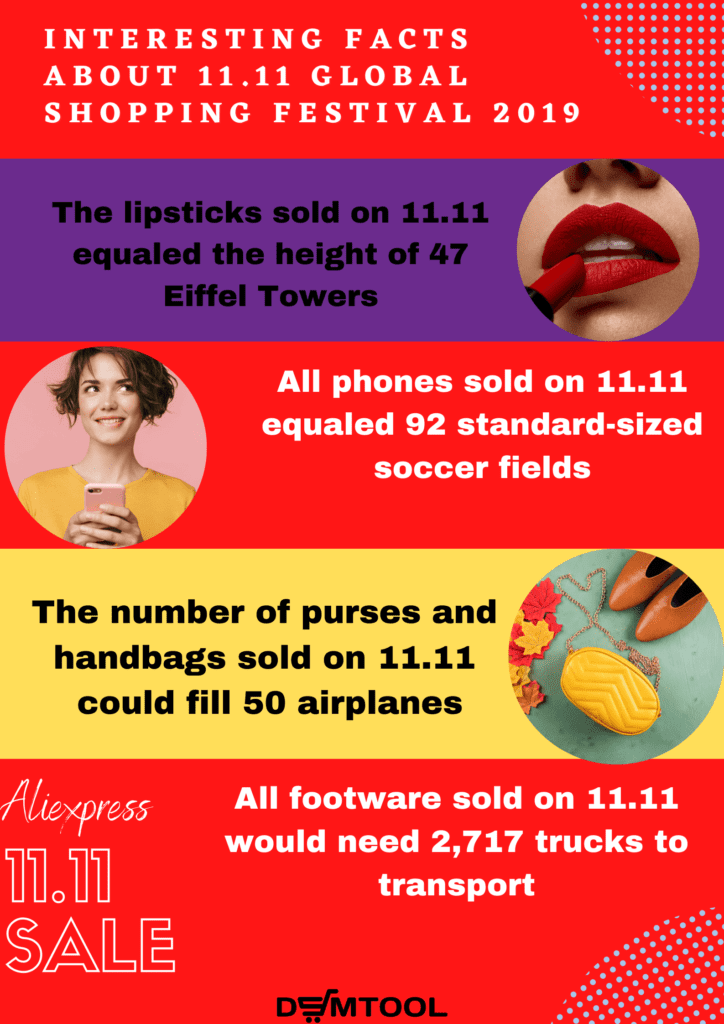 Is 11.11 Singles Day sale bigger than Black Friday?
Probably you would be surprised to hear that yes! Officially, the 11.11 shopping festival or Singles Day is bigger and more successful than Black Friday along with Cyber Monday. The numbers speak for themselves: last year the shoppers spent $7.4bn during Black Friday and additionally $9.4bn on Cyber Monday, however, even if to sum them up, these numbers were not even close to the $38bn spent during Alibaba's 11.11. shopping festival. For comparison, Amazon sells nearly half of this sum in an entire quarter. All this together makes 11.11 Singles Day super sale 2,5 times bigger than Black Friday.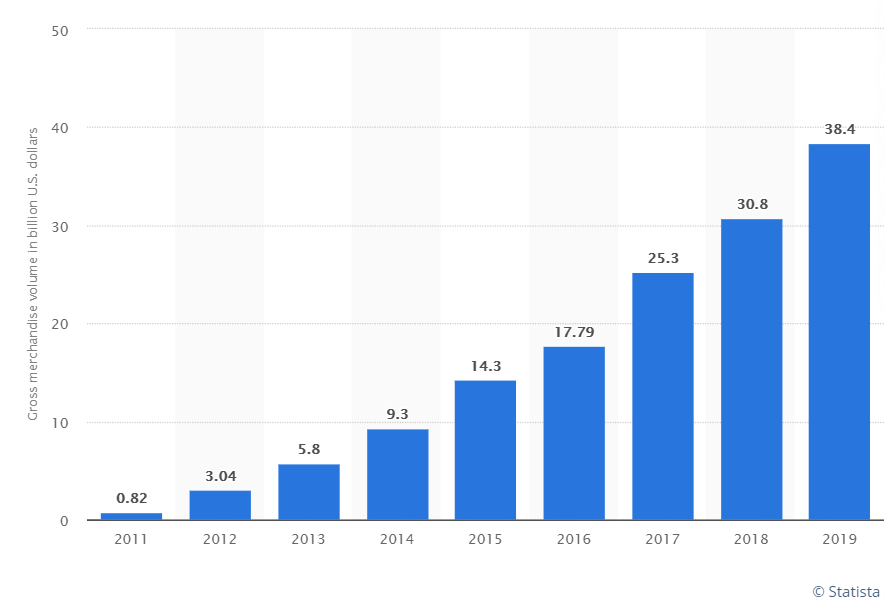 Single Day promotion 11.11 is an extremely important and busy day for the sellers and shoppers. Just imagine: the 1st minute of Single Day 11.11 generated 1 billion dollars in sales in 2019!
as we have mentioned, Alibaba, Chinabrands, Banggood, and other Aliexpress alternatives celebrate the Single Day.
But does it mean that Aliexpress doesn't have Black Friday?
– No, it doesn't.
Does AliExpress have Black Friday sales?
Yes, along with the 11 November Sale, the Black Friday Aliexpress is also becoming one of the biggest sale days on this marketplace. Aliexpress Black Friday takes place on 26 November in 2022. The sales will last 4 days. Normally the Black Friday deals on Aliexpress are revealed 5 days earlier. The prices can decrease up to 70% across all product categories. Similarly to 11.11 sales, you may also filter search results to show Black Friday Fest deals only.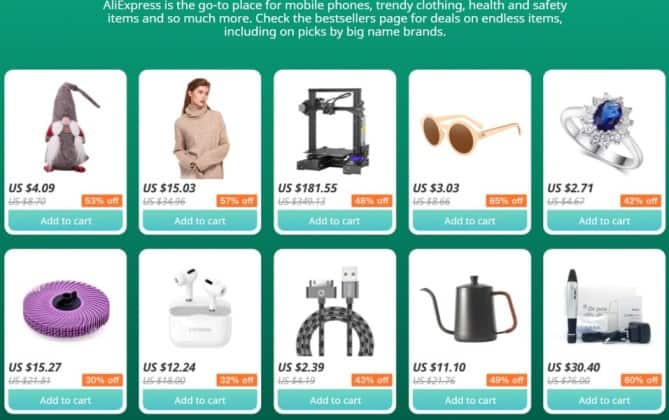 11.11 and dropshipping with Aliexpress
How can the dropshippers make advantage of the 11.11 global shipping festival?
First of all, if you are dropshipping with Aliexpress, start to list as many profitable products as possible beforehand. You would be able to see the discounted prices for the products you chose starting from the 28th of October on AliExpress, but keep in mind that this discount only applies on November 11. Hence, your listing price will be changed on 11.11 automatically, in case you use the automated dropshipping software (if not, you will need to change it manually).
Dropshipping from China, in general, brings higher profit margins. But be ready that on the 11.11 Singles Day your prices will surely win the local suppliers and the eBay search engine will pull them on the first pages.  
How To Set Sale Discount To Your eBay Products On the Sale 11 November
While eBay offers designated sales events feature that allows you to set discounts to specific items or to entire categories in advance you can't really take advantage of it. You just can't tell ahead which products will get discounted and by how much.
Moreover, eBay's scheduled sales feature can take up to 12 hours to set the discount on your products. So even if you check the discounts at the beginning of the day and then set the promotion – you might miss many hours of that day just waiting for the prices to update.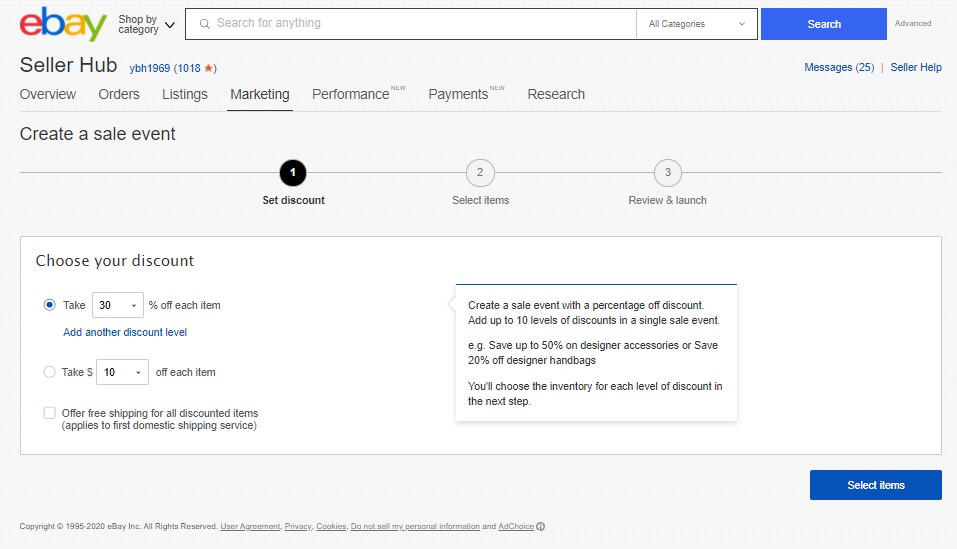 But there is still something you can do, you can list the items a few days before the super sales will start, and manually set their discounted price at the time they are discounted. This might require you to follow the promotions on Ali Express during the day as some promotions only last for a few hours.
Avoid Making Mistakes That Can Cost You Money on 11.11 Sale Day
Make sure that your handling time in the Aliexpress shipping policy will cover the remaining time and has the right shipping time. and then order the product on 11 November.
After getting the sale, react fast. The Single Day 11.11 sale lasts only 2 days this year and you need to manage to order all the products within this day of course. Again, the help of the dropshipping software will reduce the time you will spend fulfilling the order.
Start to check already in October the Aliexpress site to locate the 11.11 sales product page with recommended products: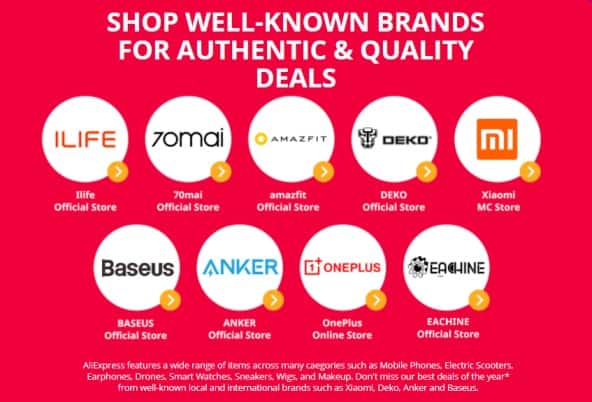 More tips on how to get the best deals Aliexpress 11.11
Attention! We gathered the best tips on how you can be even more profitable during AliExpress Single Day sales. Here are the tips which will help you to find more best deals for 11.11 Sale Day on Aliexpress this year.
1. Use the sign of 11.11 Sale on the product search
In order to be more productive and get the best deals on Aliexpress 11.11, you can list only the items that for sure will have a discount. Ali Express will offer you an opportunity to filter search results showing Global Shopping Festival deals only:


By the way, the same sign will appear on the product page then and in similar product recommendations.

2. Browse through AliExpress 11.11 Sale Guide
Secondly, every year Aliexpress prepares the 11 November sale guide with the best deals on Aliexpress 11.11 across different categories. You can browse these categories and find good deals on the products you want to buy or resell. Use the link above to browse the best deals of the AliExpress Single day 2021.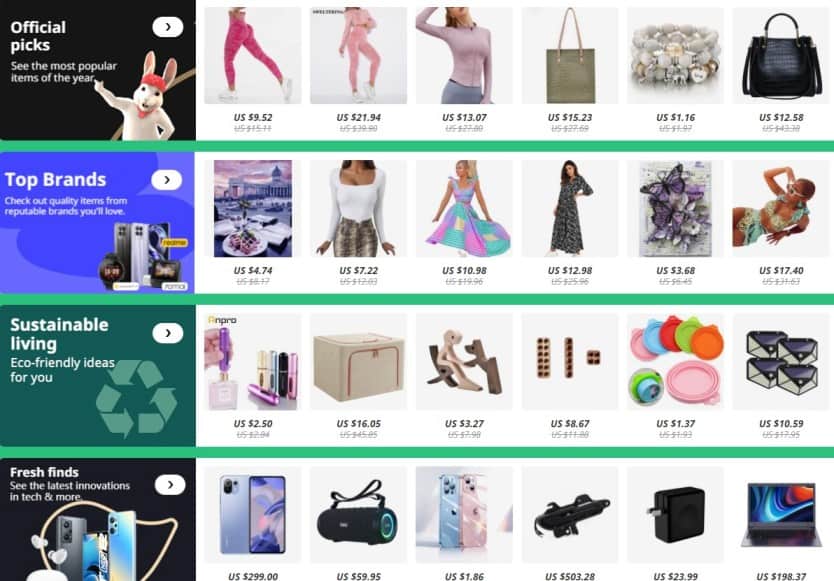 3. Play games and get more discounts and Aliexpress deals
Thirdly, Aliexpress offers various extra ways of the economy. For example, you can play games on Aliexpress to get additional coupons and discounts.
Click on Coins&Coupons in the mobile app to enter the game.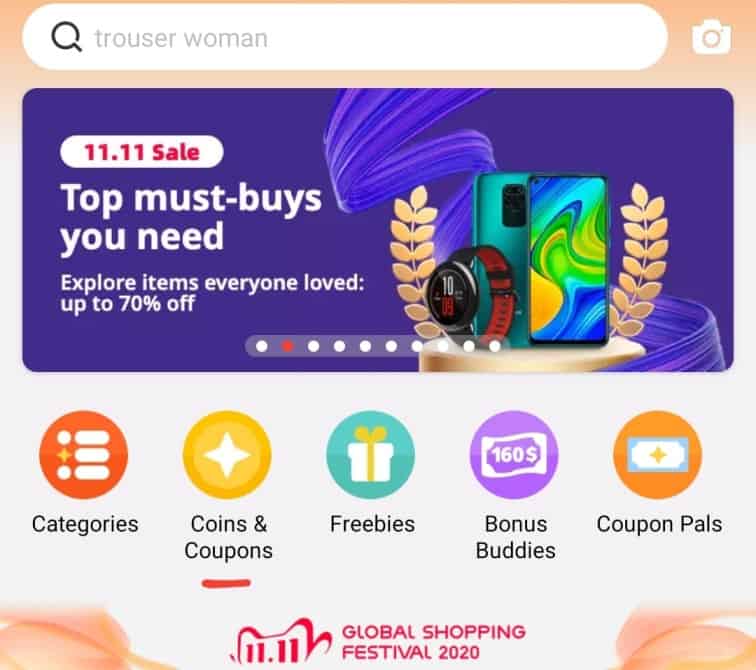 Complete their different challenges, like searching via photo, attending AliExpress different sections stores, and categories, leaving feedback, etc. to get more coins and deals: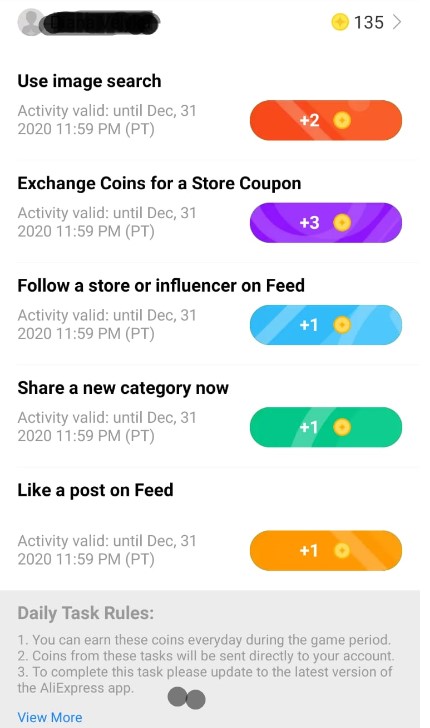 When you add the products to the cart (it's limited: 2-3 times per day), you will get coins that you can exchange later into the coupons. Hence, pay attention to such banners: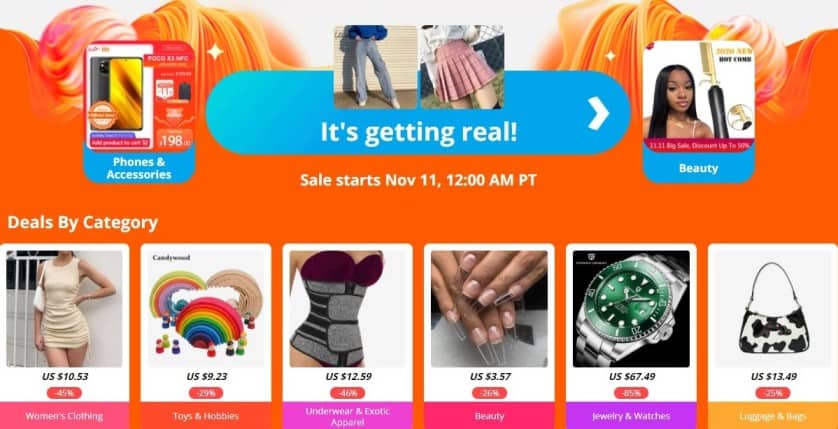 4. Get additional coupons for AliExpress Sale on 11 November
Moreover, you can save some money yourself by getting the additional coupons from 28 October – 6 November in the AliExpress Coupon Rain game. The game sign can suddenly pop up on any AliExpress page. Click on it and get extra coupons.

In addition, you get a 2$ coupon (usually) for every purchase. Isn't that awesome?
Besides, you can go to the 11.11 Sale Coupon Center on Ali Express to find more fantastic deals across various product categories. They offer top-selected coupons, 99% off coupons! And many more deals for Single Day sales. Just remember that all the magic of these Aliexpress coupons will expire on 12 November at 23:59:59. So manage to use as many as you can 😉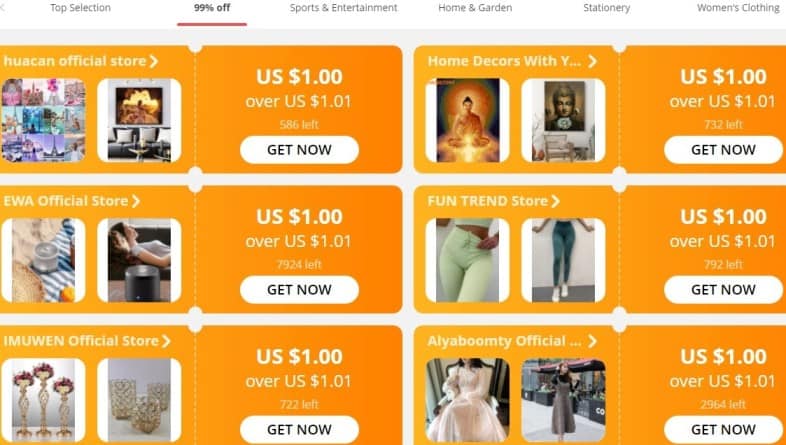 How to avoid scammers on AliExpress?
For avoiding scammers on AliExpress who offer fake discounts (firstly, they make the price higher and on the super sales day they reduce slightly the price), you can use the special AliExpress extensions to trace the price of a product. For example, AliTools.


Unfortunately, even price checker services can be cheated since the sellers can create the store page right before the promotions day, so the statistics will be new. In such a case, pay attention to the product score (4 stars and above) and seller's reviews. Don't dropship from the shops with no feedbacks and who offer the Aliexpress shipping method with no tracking number. Besides, you can always check the seller's performance in order to verify sellers' reliability: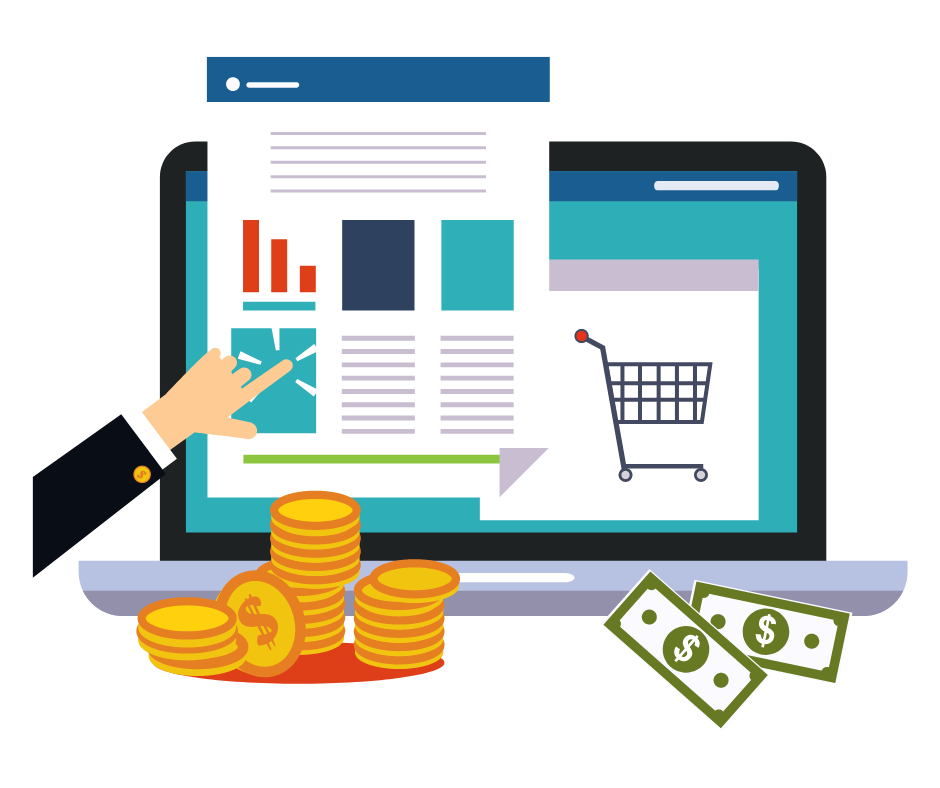 Don't wait for the profits, make them!
Start a profitable dropshipping business with DSM Tool. Get a free course and a free trial of the software.
Final thoughts
The biggest promotions day in the world, the 11.11 Global shopping festival, is approaching. You have still enough time to find the best-selling products from AliExpress and other Chinese suppliers, and list them on your dropshipping shop at an incredible price beforehand. Start to prepare your online shop already now!
We wish you high discounts on sales 11 November and a lot of sales in your e-store! Good luck!