11

min read
When you sell or start dropshipping on eBay, you really must know what eBay prohibited items are to save your store or selling account from trouble.
Even though eBay states that during the time you can sell almost any item on their eCommerce platform, some categories of products are restricted, or completely banned from being listed. Selling those items would be the worst idea that will lead to your eBay store restriction or even account suspension, or it will negatively influence your seller status. You don't want it, right?
Therefore, let's find out what those 37 eBay restricted items are and keep your safe and sound.
So, let's dive into it.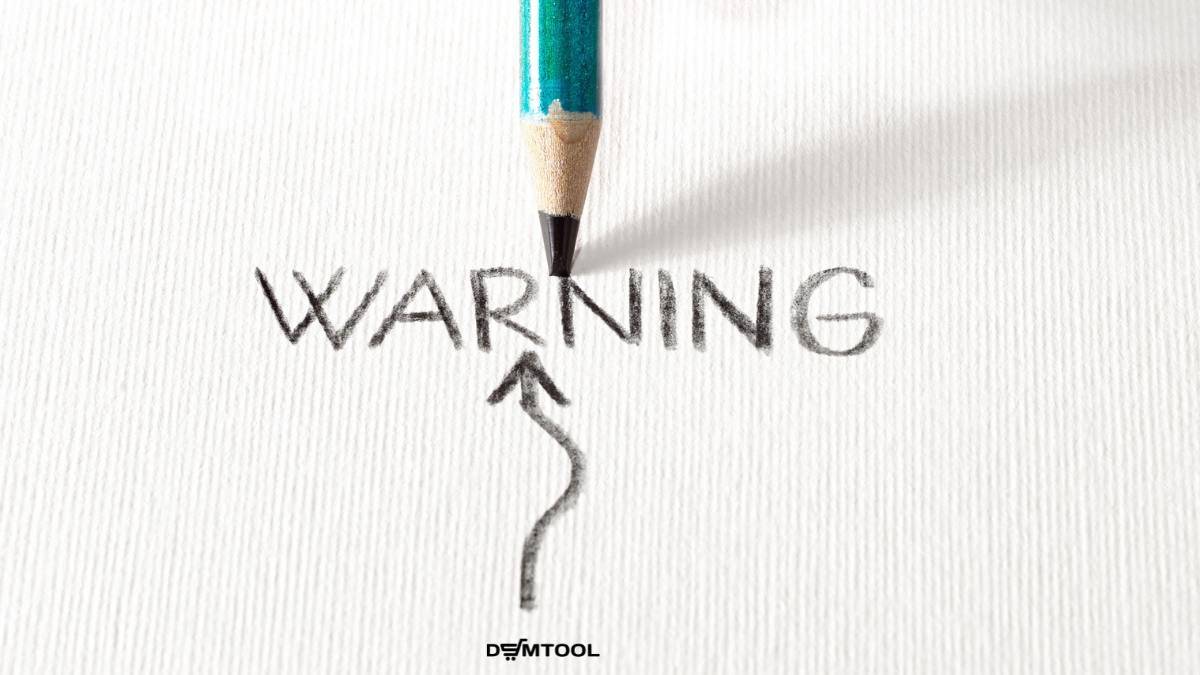 Why not dropship eBay prohibited items?
Not only beginners in eBay dropshipping but also EVERY eBay seller or drop shipper always wants to be certain he won't violate an eBay policy and won't list eBay restricted items, so his selling store stays safe from being banned or suspended. A systematic violation of the rules can lead to the following eBay sanctions:
Removing the item from the store
Restricting the functionality of the account (for example, blocking the possibility of promoted listings for some time).
Loss of TOP Rated Seller/PowerSeller statuses.
Account blocking.
Once a violation of the rules is revealed, eBay will send an email to the eBay seller. It will contain information about the removal of the product with the appropriate instructions.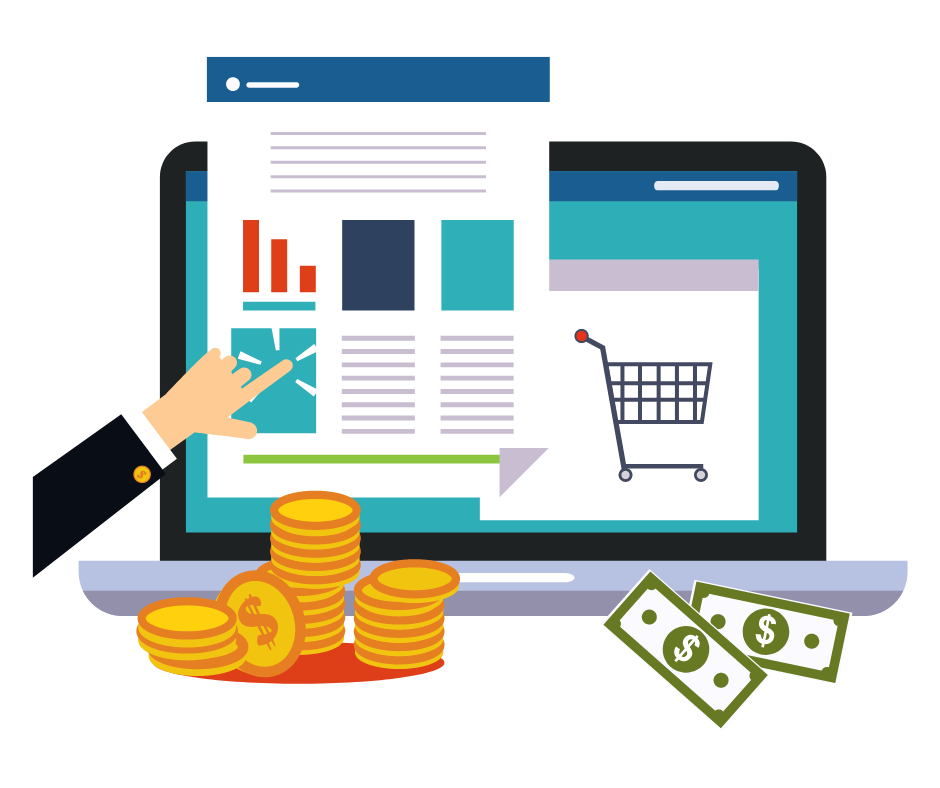 Don't wait for the profits, make them!
Start a profitable dropshipping business with DSM Tool. Get a free course and a free trial of the software.
Additionally, please focus your attention on the fact that different eBay sites set their own rules, restrictions, and prohibitions. However, all of them are very similar and just slightly vary. In this article, we are going to mention examples of dropshipping products you must not sell on the most popular eBay marketplace: eBay US.
Other marketplaces, such as eBay uk, eBay fr, eBay it, eBay es, eBay de, eBay ca, and eBay au might state some other information about items banned from eBay. If you sell on one of these marketplaces, this article will still be useful for you because all restricted items are similar but not identical.
Anyway, if you are going to start a promoted listing campaign, firstly check what eBay restricted items are there and if they comply with local laws. This information will help to avoid many above-mentioned potential problems and keep your eBay store protected.
So, what are these eBay prohibited products?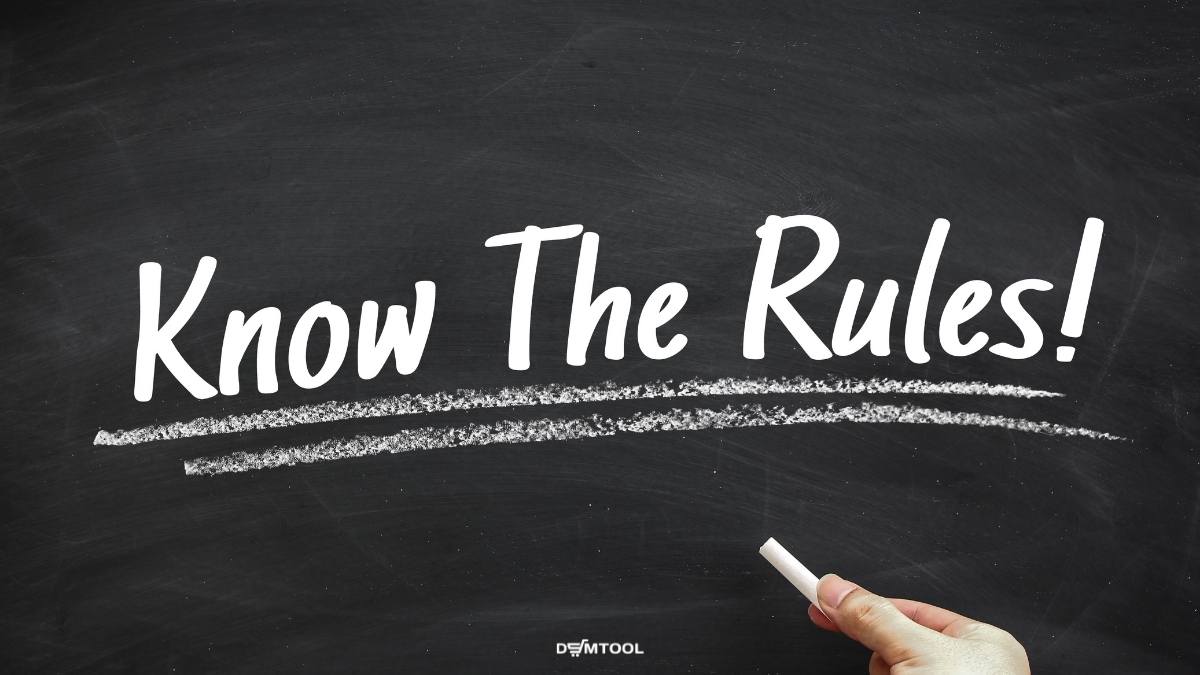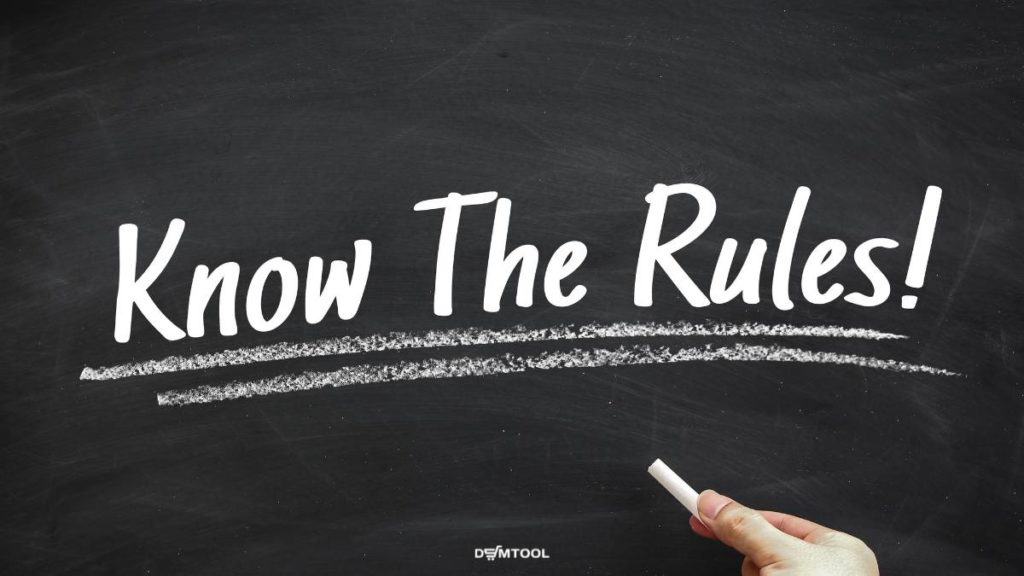 List of eBay prohibited items every eBay seller must know
You can see that the list of these eBay-banned items contains mostly products that are illegal or on the edge of the law or morals. Let's review them one by one:
Adult Only Products
Adult-only products have a significant number of restrictions and are allowed to post only in special categories following eBay guidelines. For example, sex toys and accessories are allowed to be listed in the Health & Beauty > Health Care > Sexual Wellness categories (a seller must get eBay approval). Generally, eBay sellers aren't allowed to list "items containing nudity and displays of sexual activities" on the site. 

Alcohol as eBay restricted items. 
It is prohibited to sell any alcoholic beverage, even non-alcoholic beer. However, the sale of rare collection wines is allowed but only by eBay-approved sellers.

Animals and wildlife products as banned items on eBay.
Exceptions are food (worms, crickets). The sale of products made from parts of wild animals (bones, skins) is strictly limited.

Art
Only authorized (legal) sale of art products is allowed. You are allowed to sell reproductions, like posters or exact replica paintings, if it doesn't violate laws, copyrights, or trademarks. 

Artifacts and Cave formations as eBay banned products.
They are eBay restricted items because in general it is prohibited by various US federal laws. For example, cave formations and fossils found in the United States. Remains, urns, gravestones, etc.

Cell phone (wireless) service contracts
The sale of such contracts is allowed only by the Seller who has permission or the status of an official dealer from the service company.

Charity or fundraising listings
Products that are exhibited for the purpose of collecting funds and donations must have all documents which confirm their non-profitability, as well as the fact that funds were sent at the indicated prices and comply with all other eBay requirements.

Clothing, used
It can only be sold in its clear form, the sale of used underwear or socks is prohibited.

Contracts
Sellers should avoid selling goods that are subject to contractual obligations to a third party. All the contractual rights or obligations must be discussed with the company the one has the contract with or with a lawyer.

Used cosmetics and perfumes
Listings for used cosmetics, sponges, or applicators are not allowed. Testers, smell-alike perfume, decanters, and dramming bottles are not allowed as well. Only new perfumes in original packaging are allowed. 

Counterfeit currency and stamps are banned items from eBay.
As well as equipment for their production. Copies of coins are permitted for sale in case they are clearly and accurately described.

Credit / Debit Cards
Credits are eBay prohibited item. Only debit cards are allowed to be sold and only on condition that at least 10 years have passed since their expiration date, the sale is not prohibited by the card service agreement, the main part of the number and owner´s name in the photo must be hidden.

Drugs and drug paraphernalia as eBay restricted items
It's forbidden on eBay the selling prohibited drugs and drug paraphernalia because it violates state, federal, and international law. Pipes, or any item marketed for use with marijuana or illegal drugs; tobacco pipes, and other smoking accessories not intended for drug use, are allowed. Because of the nature of CBD and medical regulations, it can be much more complicated to dropship CBD products. It entails a unique set of challenges and legal issues. You can learn more in our guide Dropshipping CBD in 2023: The Proper Way.

Electronics equipment
The selling of equipment that is prohibited by the FCC (Federal Communications Commission) is not permitted. Most electronic equipment used to transmit or receive signals or for surveillance is not allowed. For example: descramblers of satellite and cable TV signals, communication equipment operating in closed bands, etc.

Electronic surveillance equipment
The sale of equipment designed for surveillance, wiretapping, etc. is prohibited.

Embargoed goods
The selling from embargoed countries (Cuba, Crimea region of Ukraine (as defined under applicable sanctions), Democratic People's Republic of Korea (North Korea), Iran, Syria) is prohibited.

Tickets for various events – concerts, sports games, etc.
Allowed for resale on eBay, while it is provided that the Seller guarantees that this sale does not violate the laws of his country (or the country where the event is taking place) and the sale of these tickets above their nominal value is allowed.

Firearms, weapons, and knives
It is forbidden to sell on eBay. Certain parts of firearms are allowed with a lot of restrictions. The Seller and the Buyer must reside in the United States and it should be delivered only domestically are some of them. 

Gift cards, vouchers, certificates
In most cases, you can sell without restrictions, with the exception: the nominal value is not more than $ 500, the Seller must already have the product in stock and the sale can't be more than 1 unit. Therefore, it's not for dropshipping. 

Government and transit documents
Any official documents intended for internal use, documents related to public commercial transport (air, bus, subway, train, etc.) are eBay prohibited items.

Government and transit uniforms
It is forbidden to sell any parts of the uniform of government employees and employees of transport companies (postal employees, employees of airlines, subways, etc.).

Government IDs and licenses are banned items from eBay
Items banned from eBay include any government identification documents (birth certificates, passports, driver's licenses, etc.) or similar, as well as US government awards.

Hazardous, explosive, flammable, toxic materials.
Hazardous materials such as poisons, explosive precursors, ozone depleting substances, radioactive materials and items that contain or release such substances are generally prohibited on eBay. Selling of the pesticides is restricted as set out in Pesticides policy.

Human parts and remains.
It is obvious that parts of human bodies and human organs are prohibited. Human hair products such as hairpieces, wigs, skulls and skeletons for medical purposes can be listed according to these rules. 

Items encouraging illegal activity
It is forbidden to sell any products related to illegal activities, as well as include links to resources that encourage and facilitate any illegal activity (for example, a link to a resource with instructions for the manufacture of drugs, etc.)

Lockpicking devices
Any devices designed to open any type of locks (master keys, crowbars, etc.) are in the list of eBay restricted items.

Lottery tickets
Among eBay prohibited items are lottery tickets, fast-food game pieces, coupons for sweepstakes, raffles, drawings or similar products. However, there is an exception: expired lottery tickets with collectible value may be listed as long as the listing clearly says the item is expired and is permitted for sale under local law.

Medical devices that require a prescription
You can't dropship medical devices that need a prescription. The sale of professional equipment used for medical purposes which requires a special permission, licenses is allowed only while maintaining compliance with all the rules and requirements of the law.

Multi-level marketing, pyramid, and matrix programs.
Such items are banned from ebay, as well as links to resources advertising them. 

Offensive material
Other eBay prohibited items are any goods promoting or related to perpetuate or glorify hatred, violence, or discrimination, including on the grounds of race, ethnicity, color, religion, gender or sexual orientation. Also prohibited goods associated with such organizations.

Police-related items 
Tokens, badges of identification, uniforms, equipment or accessories and everything else related to the activities of the police are added to the list of items banned from eBay.

Postage meters.
The selling of postage meters to the public is illegal in the United States.

Recalled items.
A product that has been recalled from trade by the manufacturer and has been identified by the Consumer Product Safety Commission (CPSC) as "dangerous" is obviously included to the list of eBay prohibited items. 

Slot machines
Any slot machines for gambling are prohibited for selling. Their sale and ownership is severely restricted or prohibited in many states.

Stocks and securities
Not available for a sale on eBay.

 Stolen property and property with removed serial numbers.
eBay pays attention on this category of products and says will work with law enforcement as the selling of stolen property violates state, federal and international law.

Tabacco as restricted eBay items to sell.
E-cigarettes and their accessories, or items containing tobacco are prohibited for sale. An exception is collection sets (cigars, etc.), provided that the Seller makes sure that the Buyer is over 18 years old.
Disclaimer
This list of products that are either prohibited or restricted on eBay is quite long and we DO recommend visiting the Support page of the exact eBay site to find detailed information about whether your account or ads violate any of the policies, as well as options for resolving these inconsistencies.

Moreover, the list might change from time to time, we do our best to keep the list up-to-date but we recommend visiting the support page if you are not sure about a specific product.

Conclusion
Dear seller, think twice or even dozens of times before listing the goods in violation of the eBay selling rules as the risk of account closure, money loss and possible problems with the law affect not only the seller but also the buyer. Since in a number of countries not only the person WHO SOLD the illegal goods are punished, but also the person WHO BOUGHT the items in violation of copyright, licenses, and laws of that country, we wish you to stay safe and sound and away from the Court.
You have a list of eBay prohibited items. DO NOT DROPSHIP those products there. You have plenty of items to sell instead, stay safe and earn profit. Check our weekly youtube product overviews or "what to sell" articles to get more dropshipping product ideas.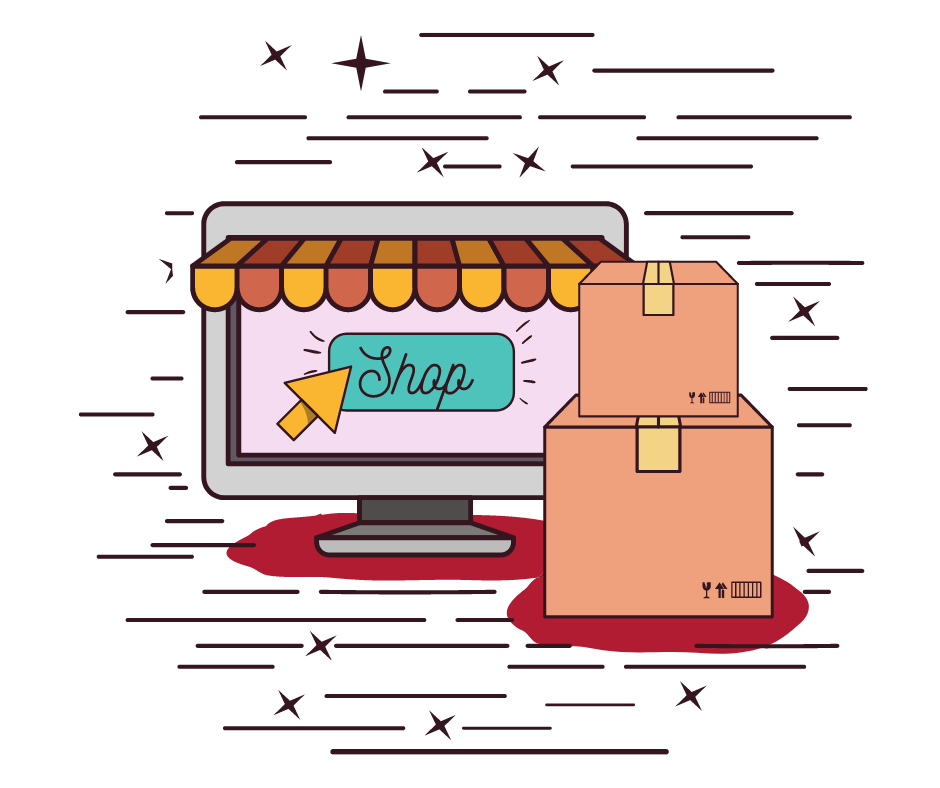 It's time…
Don't wait for success to come. Hire yourself and start your own dropshipping business