3

min read
Want to get an expert advice on eBay and Shopify drop shipping? Expert Kirk Buchanan is an E-Commerce entrepreneur and an experienced drop shipper. Kfir Shapira a Co-Founder and the CEO of DSM Tool had a great and pleasant talk with Kirk Buchanan. They discussed things about e-commerce, personal branding, etc.
Drop Shipping Facebook Mastermind Group Bringing Drop Shipping Sellers Together
To start with, Kfir Shapira asked Kirk Buchanan if there are any things helped to rise up to the industry with the support of other people.
"I've created a mastermind group on Facebook to enable that facility where people can actually share ideas and communicate not just with me directly but with other people who are interested in dropshipping and entrepreneurship in general"
Kirk replied. This goes to show that maximizing your social media can benefit not only you. It also helps other people that share the same passion and interest.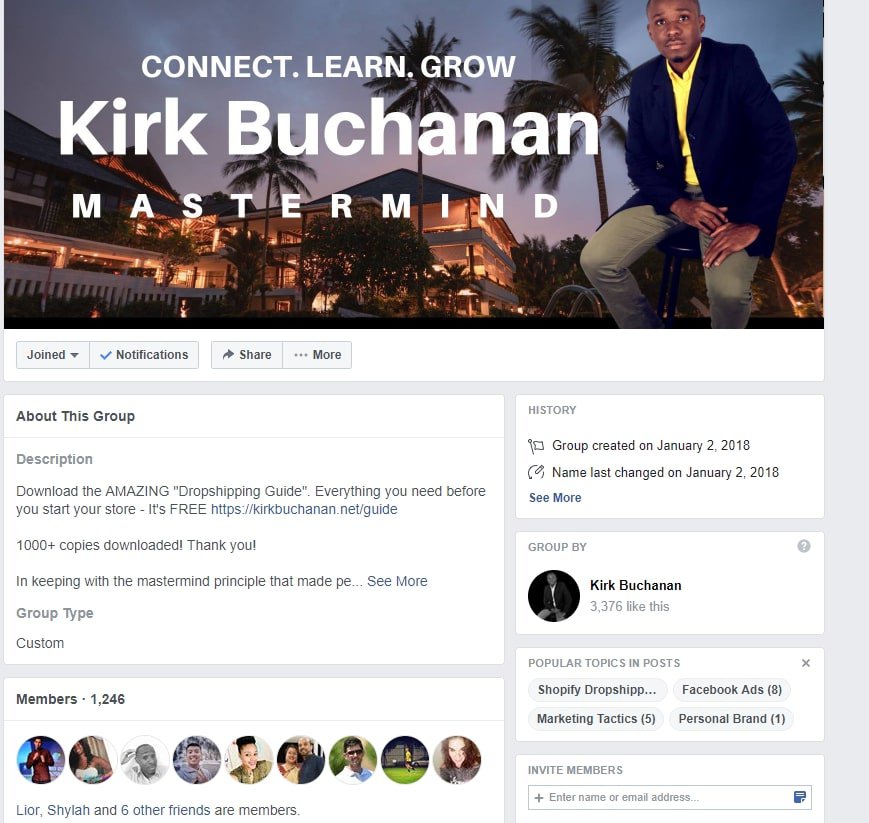 Drop Shipping Product Sourcing: Evergreen vs. Seasonal Items
They also tackle seasonal products to sell them effectively if listed at the right time of the year. For example, Halloween and Christmas items. Recently, the whole world enjoyed the Super Bowl LIII and online sellers' tool advantage of drop shipping items to sell on Valentine's Day. They are only 2 big events from the variety that drop shippers can benefit from. How can they manage to do it? Selling products that are relevant to those events but not turning your whole store filled with products only for that occasion!
"What you will find in my drop shipping business or to people that I have spoken to in drop shipping business is probably 90-95% of their products will be evergreen products that are irrespective of the seasonalities, but I do also recommend that you capitalize on seasonal products but you have to get the timing right" Kirk added.
DSM Tool has this eCommerce Events Calendar that reminds you of some important events such as holidays or the latest movie releases. It also gives you ideas of what products to sell and keywords that you can use to create a title for your drop shipping listings.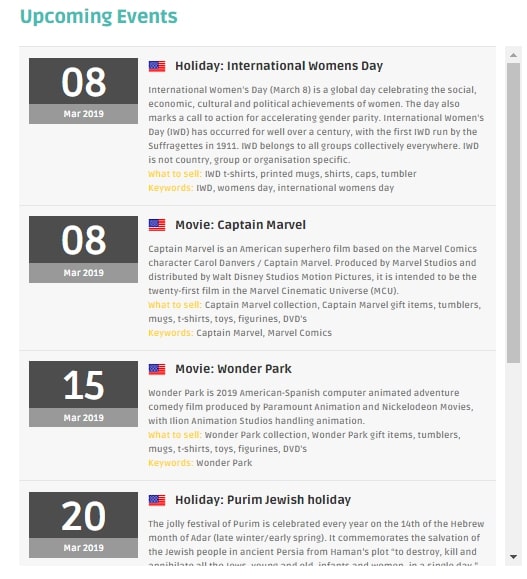 Kirk Buchanan: Not Only Expert on eBay and Shopify Drop Shipping But Also a Master Hand of Personal Branding
What is more, Kirk is not just a dropshipper, he is also into personal branding. Some of you may ask, what is personal branding? Personal branding is the practice of people marketing themselves and their careers and expertise as brands. That being said, Kirk has some courses about that subject and how to earn money from it.
"Personal Branding is a very important asset, one of the best assets anyone can have irrespective of business and type of niche that you're in, you have to make sure that you have to spend time building your personal brand".
He also recommended 7 ways on how to monetize your personal brands.
Sell a service (Programming, Video Editing)

Sell a physical product (Books)

Promote digital products (Courses)

Paid Webinars and Seminar

Affiliate Marketing (Amazon Associates)

Advertising Revenues (YouTube, Medium)
This is a piece of great knowledge for you to start your way up the ladder of success. It will be tough for sure but you will not achieve anything if you will not even try and Kirk is a great example of this. DSM Tool team and I hope to partner with him in the future and thank Kirk for inspiring drop shippers to become more and more successful entrepreneurs day by day!