17

min read
Have you thought about dropshipping coffee? Seriously, nowadays, coffee is one of the world's most highly traded commodities. This brewed drink prepared most frequently from roasted coffee beans has become a cultural phenomenon. Seriously, today we can't imagine our social lives without a cup of coffee (at home, at work, at business lunches, on a meeting with friends or acquaintances). So a well-known "coffee break" during working hours, literally, helps sustain energy throughout the day and pastime with beverages is increasingly associated with relaxation, pleasure, and cozy feelings.
As a consequence, buyers see it as a necessity and there's always tremendous demand for this delicious "breakfast of champions". Not to mention that in some countries there is a whole culture of taking coffee.
Furthermore, the global coffee market was valued at USD 102.02 billion in 2020 and is projected to record a CAGR of nearly 6.2% over the period from 2020 to 2026, thus reaching revenue worth USD 155.64 Billion by 2026.
The selling coffee online business can be exciting and challenging, whether it is your job, alternative income, or even hobby. If you want to dropship coffee beans from home, but do not know where to start, follow these instructions for starting a coffee dropshipping business.
In this article, you'll find useful information about dropshipping coffee and tea, including TOP dropship coffee suppliers.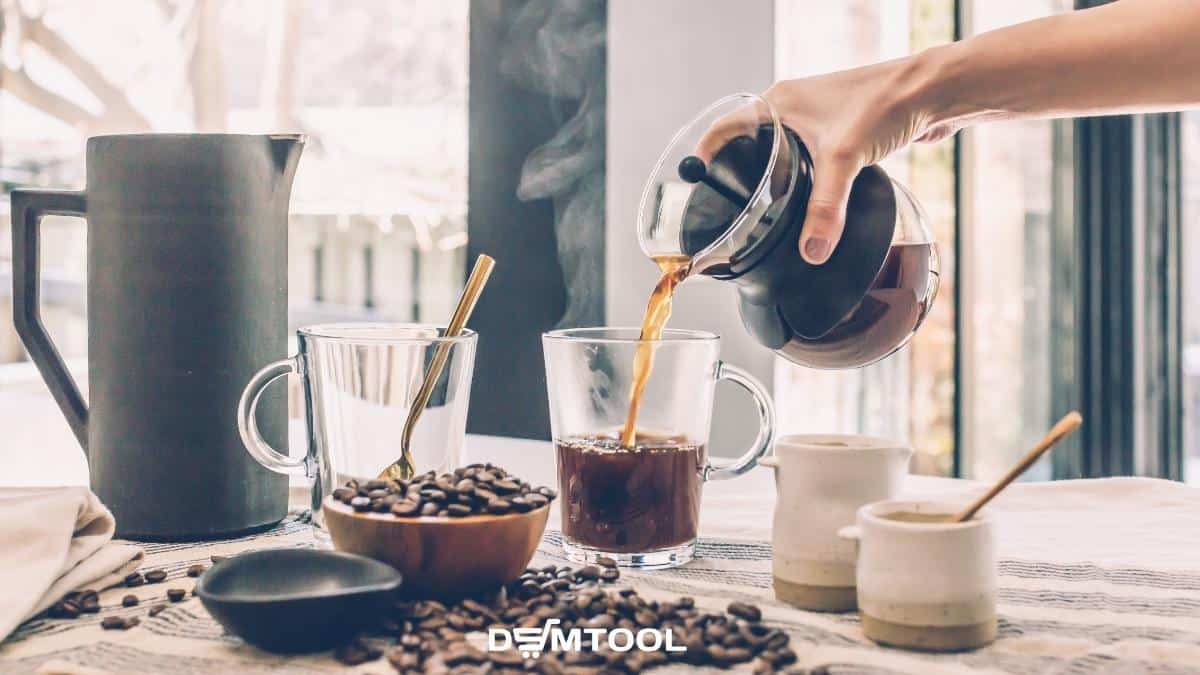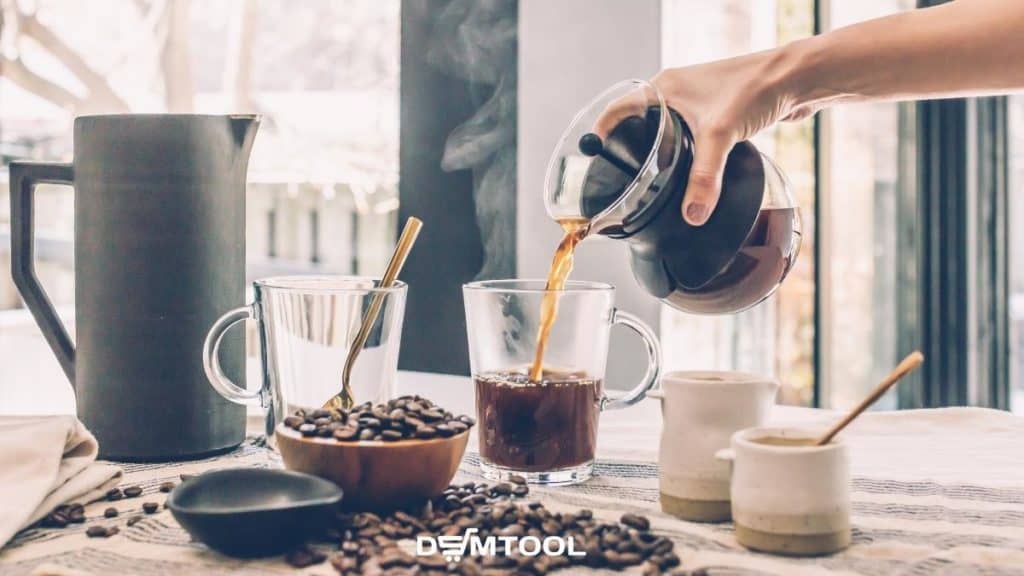 How To Sell Coffee Online?
There are several ways of selling coffee online. One of the popular ones is reselling it, aka dropshipping coffee, on an eCommerce store, which can be a dropshipping store on one of the well-known selling platforms, or on the own eCommerce website.
Here are the steps of how to dropship coffee or how to sell coffee online:
1) The first thing is to decide on which of the popular eCommerce platforms you will sell this product to the coffee lovers. It can be Shopify, WooCommerce, Amazon, eBay, or any eCommerce site created with a website builder like Boxmode or others. For newbies or for those who plan to grow their business to a new level we also created the comparison of the dropshipping platforms with an overview of the majority of mentioned online marketplaces above.
We recommend you to open a Shopify coffee store as it is one of the most popular subscription-based e-commerce platforms thanks to its simplicity and creativity. By choosing a platform like Shopify you manage to create a sleek, super professional-looking online store without having any prior web design knowledge. Besides, you can check Shopify free trial first.
Though, if you do eBay dropshipping, you can also consider selling coffee online on this eCommerce platform. For example, 82% of eBay listings that contain in their product title "coffee" make a sale. As you can see below, a listing from the 1st eBay search page gives 64 possible sales.


2) Secondly, you will need to find, choose and connect with a white label coffee dropship supplier.
While there are multiple dropship suppliers to choose from, it is essential to ask questions and figure out your future costs before getting the sales from your customers. Altogether, it's a great concept for beginners who just start selling coffee online and plan which coffee products to dropship in their web-stores and which dropship coffee suppliers to use.
Coffee dropshipping suppliers will be your sources where you will take a coffee product and sell it on your own e-store. A small reminder: if you dropship coffee, you don't need to buy it by yourself and hold it in your home or garage. Your suppliers do everything for you. Also, your supplier will ship products straight to your customers.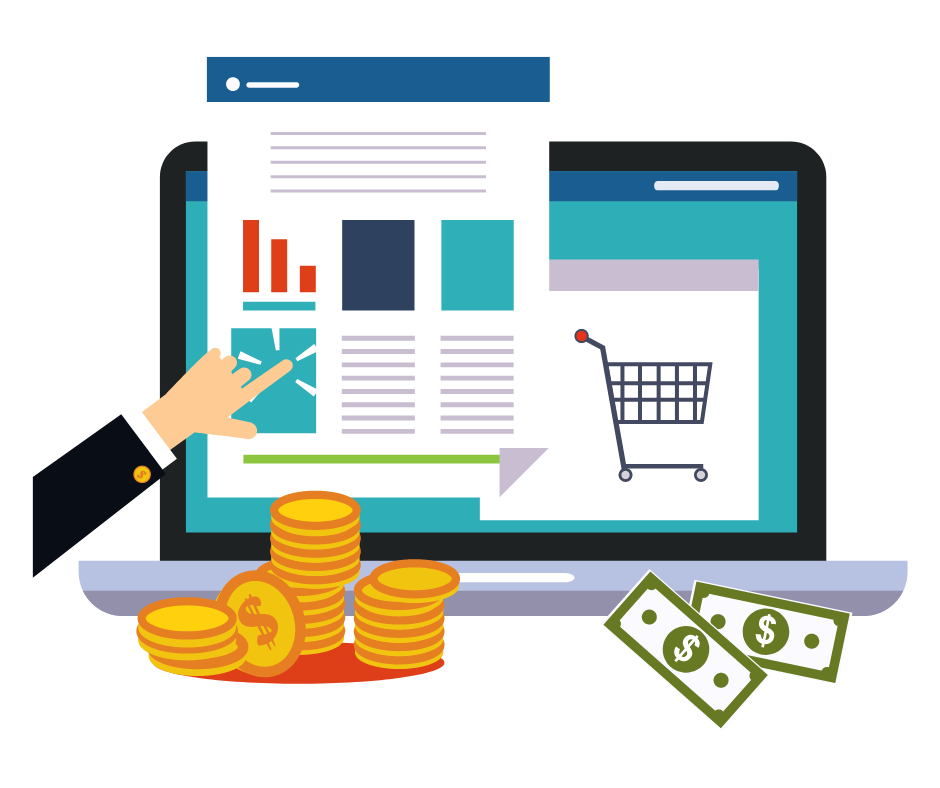 Don't wait for the profits, make them!
Start a profitable dropshipping business with DSM Tool. Get a free course and a free trial of the software.
3) Thirdly, find products to sell in your coffee dropshipping business
You need to decide which products you will sell online. Will it be only coffee? Or maybe coffee-related products as well, like coffee equipment, cups, other accessories, or maybe other drinks as well.
Basically, you can conduct your own product research to find the most demanding items in this niche and offer them in your own online store. Also, you can find such products by checking other Shopify coffee shops or searching for most-bought items on eBay, Amazon, etc.
4) Prepare your Shopify shop, website, or selling account for launch
If you are opening a Shopify coffee shop, then you will need to pick the Shopify theme. You can start with a free one but it's important that it will load fast. Because eCommerce site load speed really matters. You can place a test order on Shopify to see how the checkout process works, simulate successful or failed transactions to know how to deal with them. Conduct the content and images audit, install the analytics tool and connect your dropshipping software that will update your inventory.
5) Launch a marketing campaign
When you create your own eCommerce website and not a dropshipping store on one of the selling marketplaces with an already established brand and traffic sources (like eBay, Amazon), you need to take care of yourself about getting traffic to your store.
You can think about launching a Youtube channel or an eCommerce blog on your site to start getting organic traffic to the coffee-related articles and reviews of your products. Launching the newsletter campaign will be another good idea. On the other hand, you can always invest in Google Ads, Facebook Ads, social media marketing, or influencer marketing to get more quick results.
6) Start selling coffee online
When everything is prepared and double-checked, start selling coffee online on your own eCommerce store.
Literally, this is it. I guess it's the best part about all dropshipping businesses and coffee dropshipping businesses in particular: you can work on getting profit and growing your business without huge effort speculation and resell coffee without big investments.
Of course, some trial-and-error moments might happen. But let me help you to avoid some of them.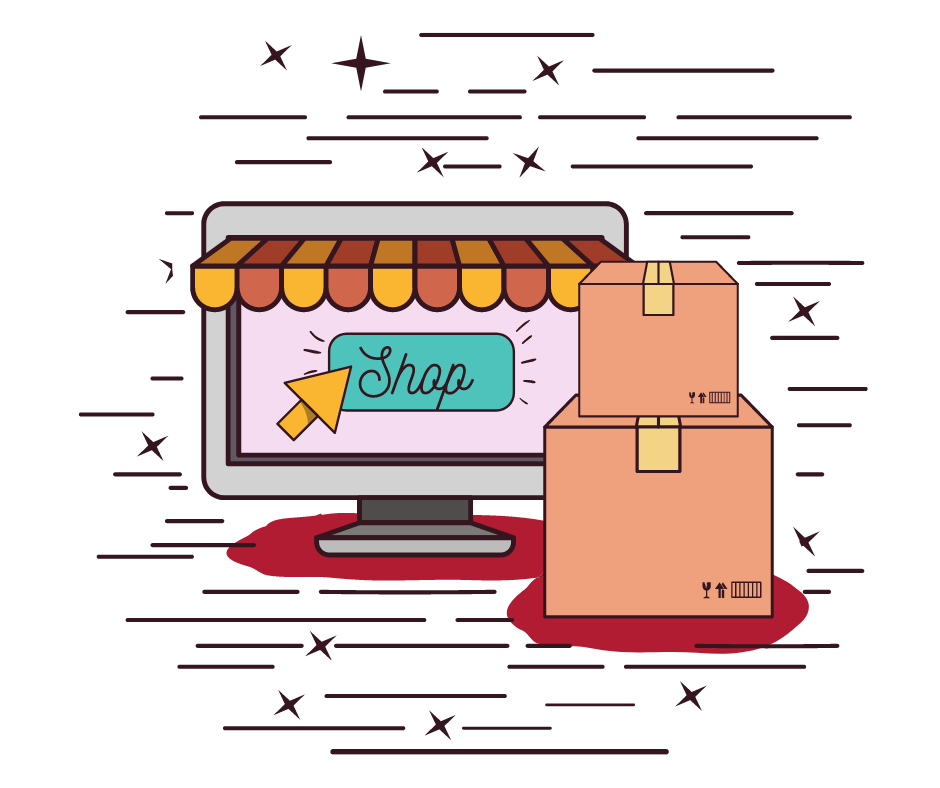 It's time…
Don't wait for success to come. Hire yourself and start your own dropshipping business
What to consider when choosing coffee dropshippers?
Coffee dropshippers know that the market is driven by multiple factors, a few being increasing demand for certified coffee products, acceptance of single-serve coffee brew systems by the purchasers, and constant innovation lead by top players in the coffee market. All white label coffee dropship suppliers also play their own games setting their own rules.
Here are the things to consider when dropshipping coffee:
1. Type of the Coffee Roast
You need to consider such an important thing as the blend which your possible prospective dropship coffee supplier offers. Since you plan to dropship coffee beans, you need to be able to offer varieties.
Typically, brands offer 3 or 4 types of coffee roasts:
light roast,
medium roast,
sometimes medium-dark roast,and
dark roast.
But! There are a lot of grinding popularized options including French press, Espresso, Turkish, etc. You need to make sure that your white label coffee dropship supplier offers you with multiple grinds.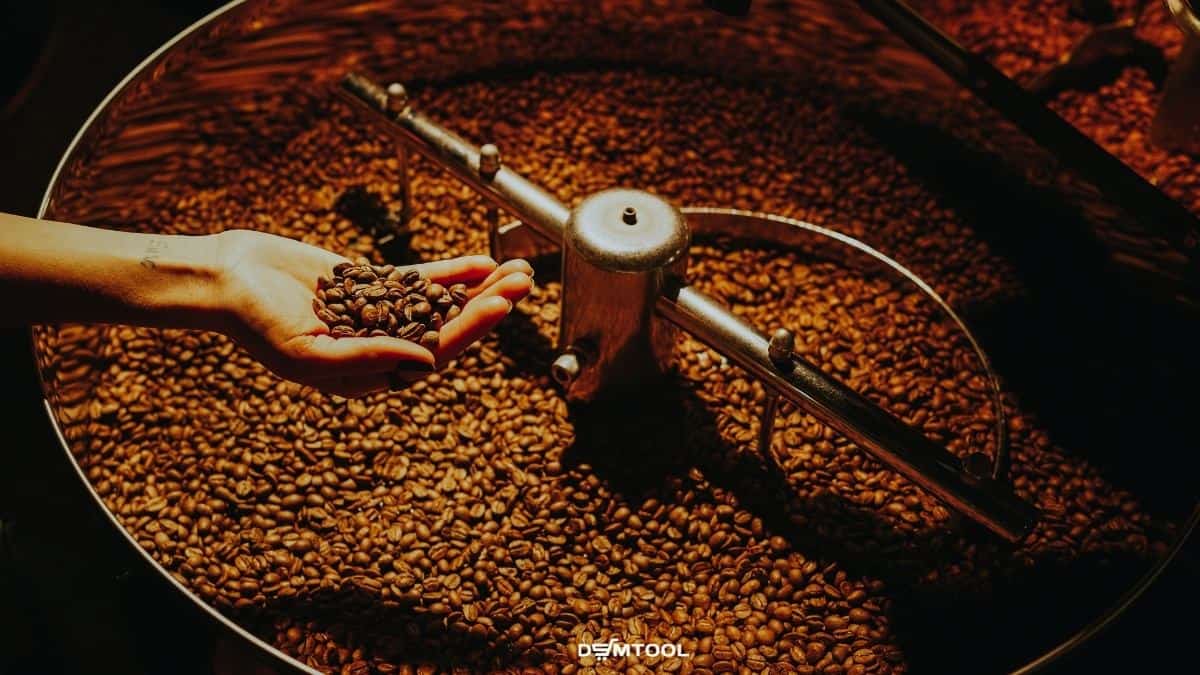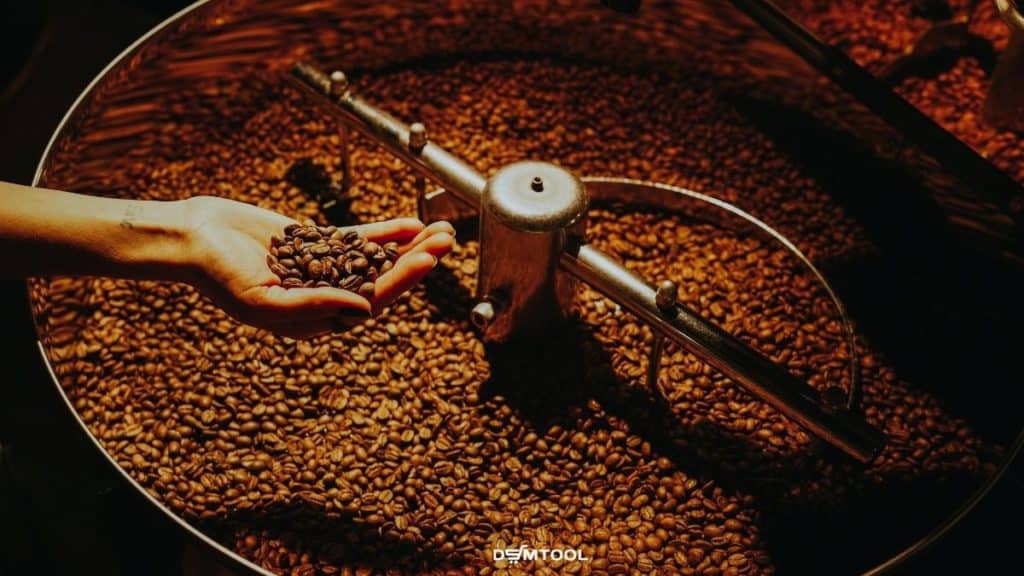 2. Private label or white label coffee dropshipping?
Starting dropshipping coffee, you would need to decide if you will do it under your own brand or resell coffee from the existing companies and brands (that's also possible).
In the first case, you will need to search for a supplier which offers private labeling. Private label coffee dropshippers can do sourcing, blending, roasting, packing, and fulfilling all your coffee orders. All under your own brand with personalized products and your own coffee shop logo.
In the second case, it will be white label coffee dropshipping where you resell coffee products from other companies/brands. In that sense, the customer will not know about your company. You will be the anonymous third party in the transaction between the wholesale supplier and the customer.
3. Fulfillment Fees and other extra fees
Just some dropship coffee suppliers provide standard/basic packaging for free, but on the other hand, they can charge a monthly membership price for personalized labeling, wholesale program, or fulfillment.
Take into consideration that more often a little fee for bag charges will be added to the final price for you and that fee will depend, of course, on the size of the package.
Plus, it is better to know that wholesale white label coffee dropshippers usually have a greater profit margin.
In addition, pay attention to the list of shipping countries your coffee supplier provides, and the delivery fees there. Since you need to know that for adjusting your shipping policy and dropshipping profit margins.
4. Coffee country origin
As a coffee dropshipper, you will need to know the country origin of the coffee beans you sell. First, it's what your buyers would be willing to know about. In addition, it can be important information for your marketing campaign.
You can easily find the statistics about the world's prominent coffee-growing countries, TOP 5 countries that produce the most coffee according to Investopedia are :
1. Brazil
The production of coffee has played a pivotal role in the development of Brazil and continues to be a driving force in the country's economy. The plant was first brought to Brazil in the early 18th century by French settlers. With the rise in the popularity of coffee among Europeans, Brazil became the world's largest producer in the 1840s and has been ever since.
2. Vietnam
Relatively new to the international coffee trade, Vietnam has quickly become one of the largest producers. In the 1980s, the Communist Party made a big bet on coffee, and production increased by 20% to 30% every year during the 1990s, completely transforming the nation's economy.
Vietnam found a niche in the international market by focusing primarily on the less-expensive robusta bean. Robusta beans can have up to twice the caffeine as Arabica beans, giving the coffee a more bitter taste. Vietnam is the No. 1 producer of robusta coffee in the world.
3. Colombia
A popular advertising campaign featuring a fictional coffee farmer named Juan Valdez helped brand Colombia as one of the most famous coffee-producing nations.
For several years beginning in 2008, Colombian coffee crops were hit by a leaf disease known as coffee rust. Output plummeted but has since rebounded as the country replaced trees with rust-resistant varieties. Colombia ranks second in arabica production, and millions worldwide prefer their mild, well-balanced flavor
4. Indonesia
Indonesia produced 10.7 million 60-kilogram bags in 2019, making the archipelago nation the world's third-largest producer of robusta beans with the help of its location and climate. In Indonesia, there are 1.2 million hectares of coffee crops; small, independent farms account for the vast majority of output, each owning one to two hectares.
Indonesia produces several types of highly sought-after specialty coffees, the most interesting of which is Kopi Luwak. Harvested from the feces of Asian palm civets, the beans have a distinctive and understandably unique flavor. The process of collecting and harvesting the beans is rather intensive, and the result is one of the most expensive coffee beans in the world.
5. Ethiopia
Ethiopia regained the No. 5 spot in the 2019–2020 year and with suitable growing conditions, is forecasted to reach 7.62 million bags (457,200 MT) in 2021/22.
Ethiopia is the largest coffee producer in Africa and is expected to export a record amount in the 2021–2022 marketing year, according to the USDA.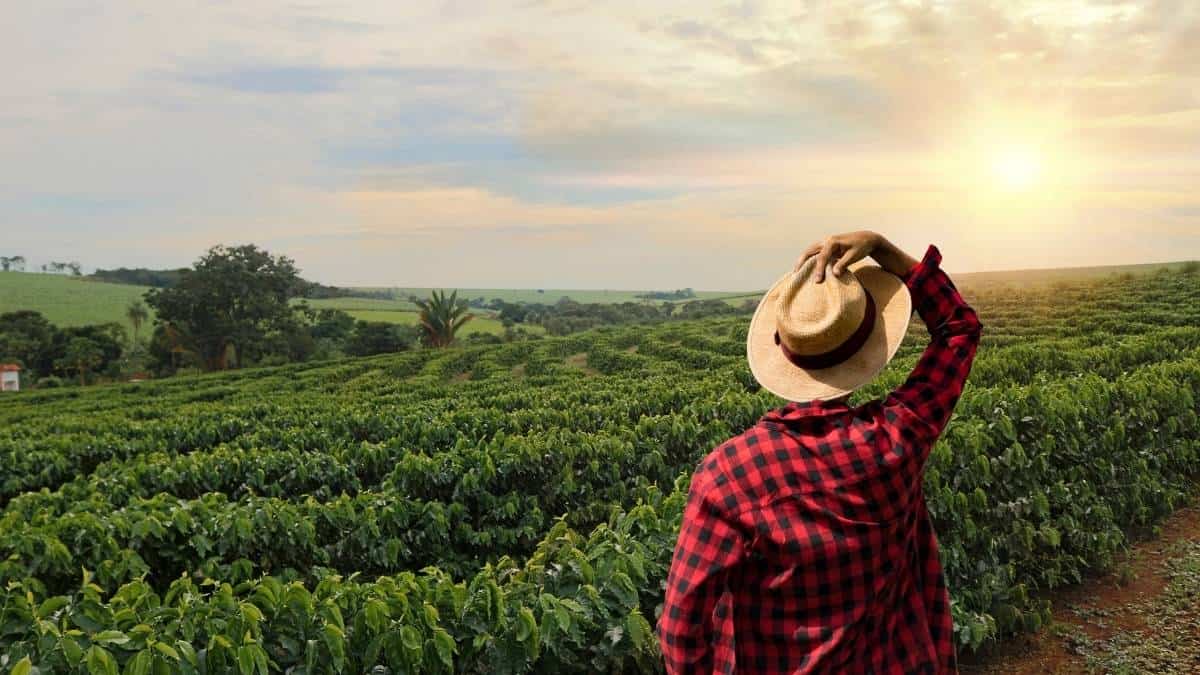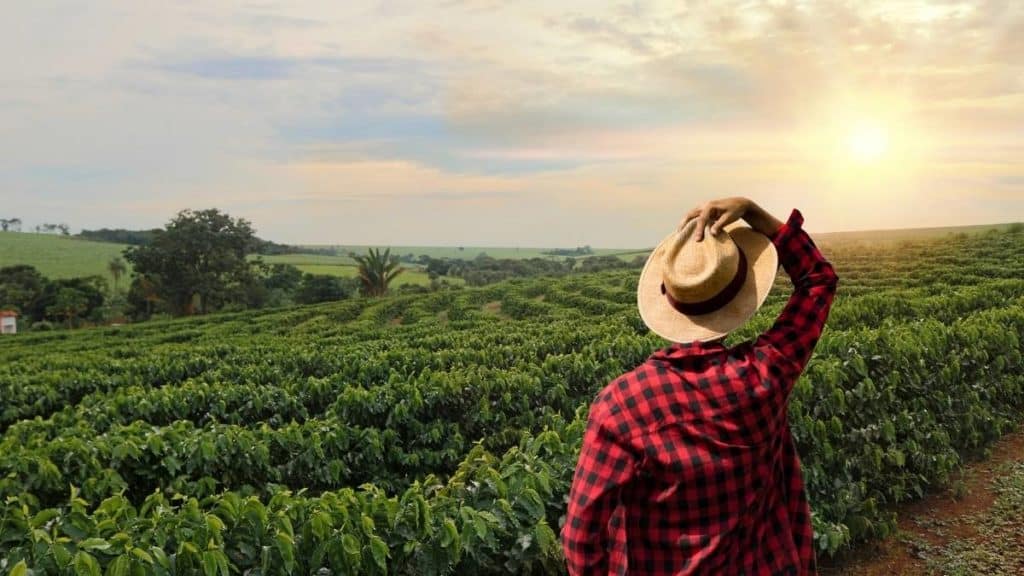 It is impressive, isn't it?
This business has been growing for so many decades and we can't even imagine how many decades ahead are waiting for us (I bet a lot!). What's curious (and might even look funny for you at first sight) is that there already exist Coffee Wars, sometimes referred to as Caffeine Wars. They involve a variety of sales and marketing tactics by coffeehouse chains and espresso machine manufacturers to increase brand and consumer market share.
According to The Economist, the largest coffee war of the late 2000s was between Starbucks and McDonalds in the United States.
As you already understood, ALL people need their coffee and the world is ready to fight for their clients, so let's face that huge demand and obtain those loyal clients who crave coffee so much!
So, who are they "the best dropship coffee suppliers"?
Dropship coffee suppliers
A coffee roasting enterprise that gives others permission to sell their coffee under a different brand – is known as a private label coffee dropshipping provider. These vendors can also handle order fulfillment for you by dropshipping orders to your clients.
At the very beginning of your dropshipping coffee way, my recommendation to all coffee dropshippers: choose a supplier that can provide you with a large selection of the most-trending coffee brands! Remember that coffee lovers are super loyal to their favorite brands, so having a large selection in your e-Commerce store increases your chances of attracting exactly those devoted clients who will come again and again to spend their money on their best-loved and ideal coffee. Building a loyal customer base will allow your dropshipping coffee business to continue to grow.
Here are the 10 most popular private label coffee dropshippers to help you on your way to launching your own online coffee business.
Aroma Ridge
Blessed Bean Coffee
Dripshipper
Joe's Garage Coffee
Limini Coffee
Old Chicago Coffee Co.
Seattle Gourmet Coffee
Temecula Coffee Roasters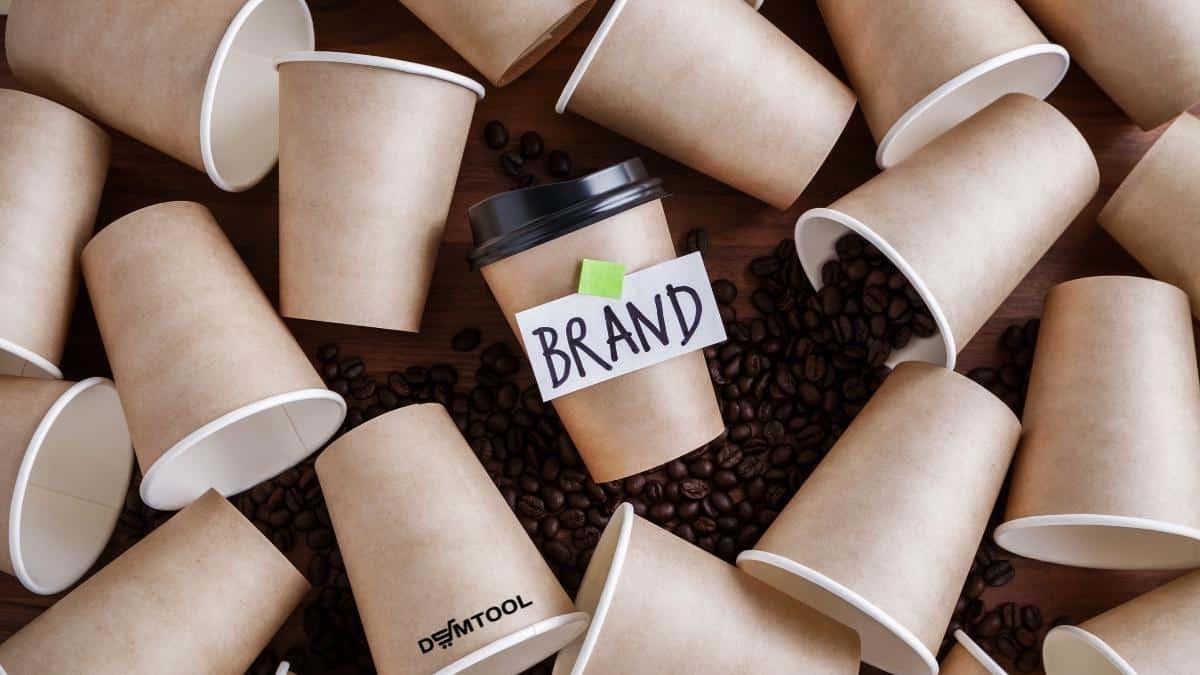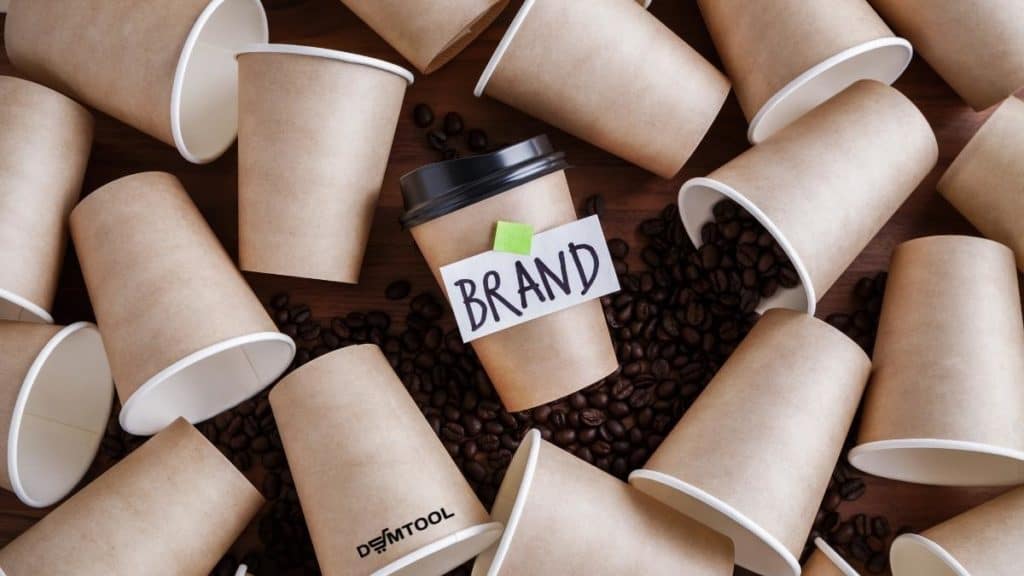 You are also free to attempt a new method. You may always contact the manufacturers if you've done some product research and made a previous selection of the brands you'd want to sell. Besides, they'll most likely have a list of certified wholesalers or providers.
Here is another useful A-list: 10 best coffee manufacturers:
Illy Caffe (or Illy Coffee in the United States)
Cafe Bustelo
Bulletproof Coffee
Cafe Vergnano
Lavazza Coffee
Don Francisco
Kicking Horse Coffee
Jim's Organic Coffee
Organic Coffee Company
Juan Valdez Coffee
If you have already decided what coffee products you plan to sell in your coffee Shopify store and want to start with white label dropshipping first, you can try to find those products on one of these 55 dropshipping suppliers.


We also recommend you to focus on the big offering, not to lose sight of the bigger purpose, and help your customers to fulfill it – sell tea as well!
Benefits of selling coffee online
Selling coffee online or reselling coffee beans in your Shopify store brings you many benefits! Just look at the following advantages of running such an eCommerce store:
How huge this national market is! And you have all chances to become a part of it and reach your potential customers all over the world.
You have lower startup and operating expenses
You don't have to keep any inventory, therefore it's low-risk. Your operational expenses can also be kept low depending on your site design and delivery requirements.
Selling coffee online means you can create a schedule for yourself and work as little or as much as you want. You are a Big Boss!
You develop your own coffee brand
Running a coffee dropshipping business is a great opportunity to create your own brand, choosing different flavors and types of coffee which have your company's name and logo.
You work with loyal consumers
Tea and coffee are the two primary contenders for hot beverage consumption with loyal (and often obsessed) fans on both sides. As a result, dropship tea and coffee products opens you to a world of strong brand loyalty and is an excellent way to find regular customers for your tea and coffee Shopify store.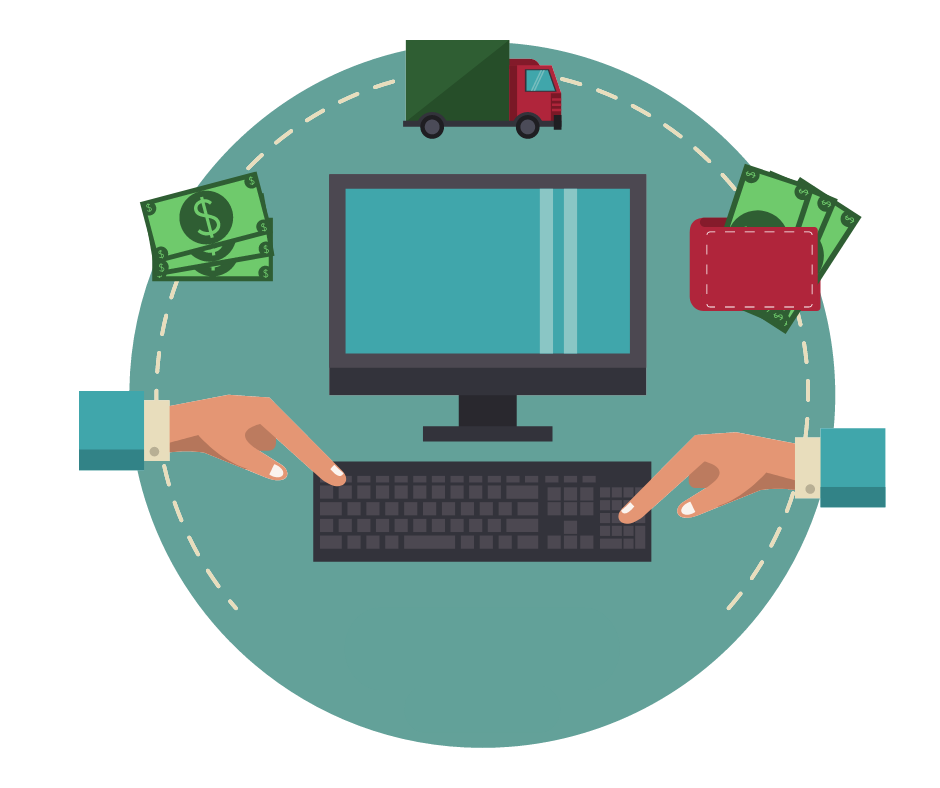 Not yet making money online?
Start your own dropshipping business. Sign up for a free trial of DSM Tool and we'll help you get started. Today is the day.
Dropshipping tea
Yes, you can try dropship tea and coffee altogether! Having a lot of product ideas and reliable suppliers, you can go for the tea/coffee niche store and make it very profitable. Many Shopify coffee store owners practice it. Just look at this store:
As a health care product idea in this sub-niche, Kombucha is an absolutely new option that will evidently give your dropshipping business a new twist. For example, the market analysts state that Kombucha will reach the sale with 1.8 billion as an approximate number and hereby is the ever-increasing product for the financial beverage market. Therefore, Kombucha is an exceptional product that you can start selling to boost your sales.
Other trending organic products are Matcha, turmeric powder, and different kinds of chai latte powders. Those are winning organic products for dropshipping, especially if you will target customers interested in a healthy lifestyle.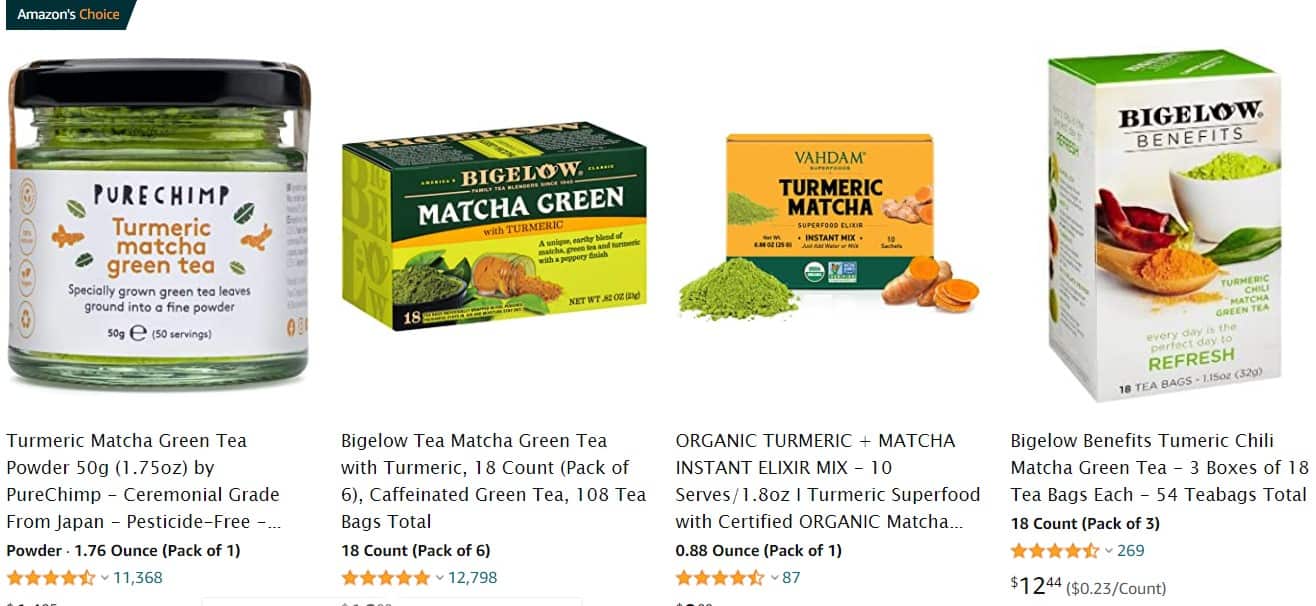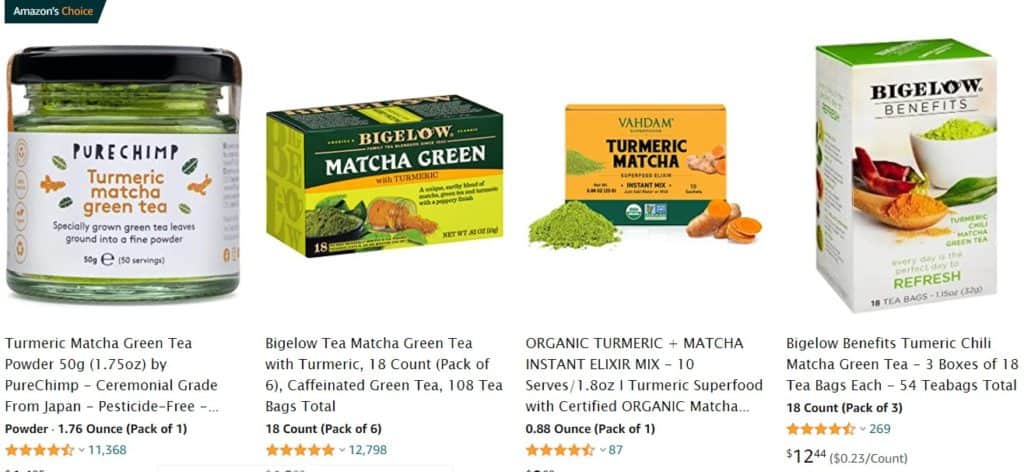 CONCLUSION
In the beginning, dropshipping coffee might be difficult, but trust me, it can be highly profitable as well. Selling coffee online WAS, IS, and WILL BE profitable. It's never too late to join the list of successful coffee dropshippers making money from home. I am offering you to choose your strategy and with the right dedication, your tea and coffee dropshipping business can really skyrocket.
Go get it!