12

min read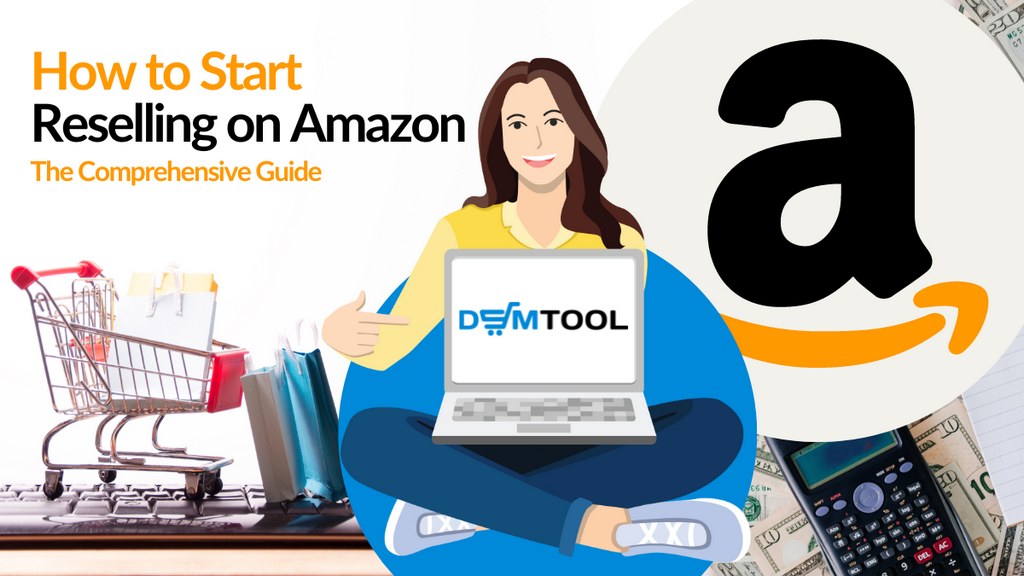 Have you ever thought about starting your own business selling products online? It's a great way to make extra money and doesn't have to be complicated or time-consuming. In fact, you can save a ton of time and start your business on literally no initial income by instead creating a business of products reselling on Amazon.
In this comprehensive guide, we'll show you everything you need to know to get started reselling on Amazon. You'll learn how to find products to sell, set up your account, list your items, and more.
So let's dive in and learn how to make money reselling on Amazon!
An Introduction to Reselling on Amazon
Have you ever dreamt of being your own boss, setting your own hours, and making a good wage? Look no further – reselling on Amazon could be your perfect side hustle! It could even become a full-time business!
The site sells over 66,000 products per minute and receives over two billion views a month, making it the perfect place to advertise and resell on Amazon your own product.
There's no need to set up your own website or advertise to try and grow traffic. Just use the existing Amazon eCommerce platform and associated tools, and you're ready to start turning a profit.
All you need is a love of buying and selling, an entrepreneurial spirit, and, of course, a good eye for spotting deals and market opportunities.
As with any successful business, the trick is finding good products people want to buy. Then, you need to source the product from a good supplier and figure out the best way to give your customers what they want. This is known as reselling.
Because you're not manufacturing the products yourself, you're buying them for a low price in one place, and selling them for more in another, then pocketing the difference.
3 Main Types of Reselling on Amazon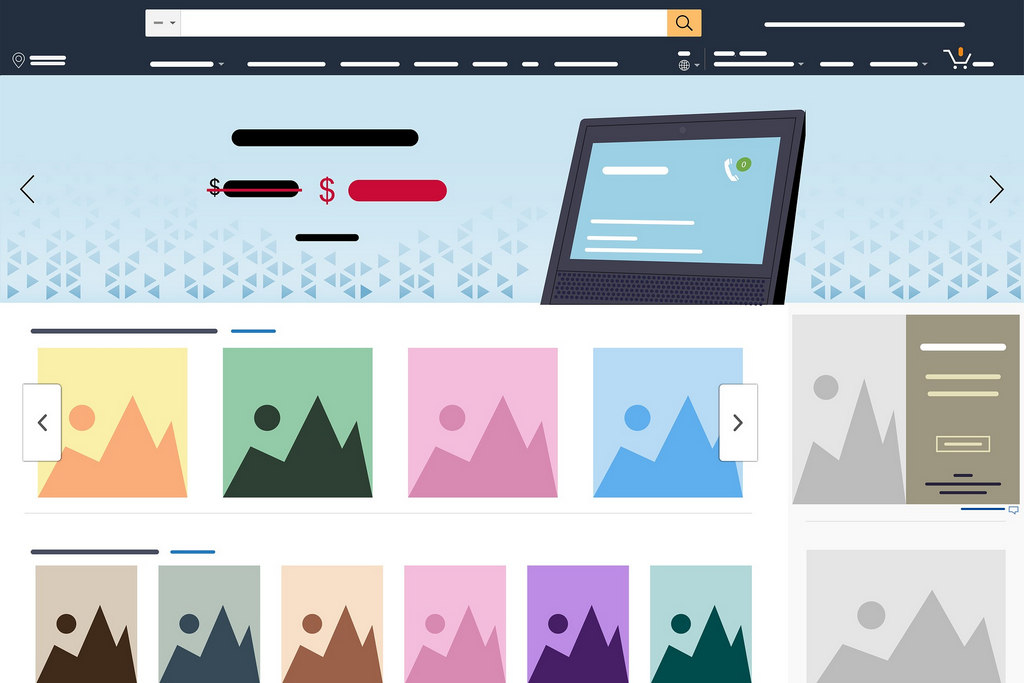 When starting your Amazon reselling business, you'll first need to define what type of reselling you're doing. The approach you take will dictate where you get your winning products from and how you get them to your customers.
That said, running a successful Amazon reselling business means you'll usually get involved with all three at some point or another.
Dropshipping
Dropshipping is the process of selling products without having to keep any inventory. You simply purchase items from a third-party supplier, have them shipped directly to your customer, and take care of the sales process yourself. This is a great way to start reselling on Amazon because it requires minimal upfront investment and no need to store stock.
While Amazon offers immense potential for business growth, dropshipping on this platform requires a strategic approach and efficient store management. And for that, we can use dropshipping automation software. It can save time, improve efficiency, and help sellers make data-driven decisions. Learn more in our How To Automate Your Amazon Dropshipping Store guide.
Wholesale
Wholesale involves buying products in bulk from a manufacturer or wholesale suppliers, then reselling them at a higher price. This strategy is great for people who want to make more money by selling the same product in larger quantities.
You'll need some upfront capital to purchase the items, but how the products are managed can vary. In some cases, you may buy a product in bulk, have them shipped to you to be kept in storage, and you'll ship them whenever an order is placed.
However, you can avoid keeping the inventory yourself by using the Fulfilled by Amazon program, or FBA for short. Through FBA, you'll buy bulk products and have them shipped to an Amazon warehouse network, where Amazon fulfills orders on your behalf. This is an excellent option if you don't want to handle shipping yourself.
Online / Retail Arbitrage
Retail arbitrage involves purchasing items from a retail store, then reselling them online for more money. This is a great way to make some extra cash in your spare time by scouring stores for deals and underpricing products. It requires a lot of legwork, but the rewards can be great.
Okay, now we've covered the basics of reselling on Amazon, let's move on to setting up your account and finding products to sell.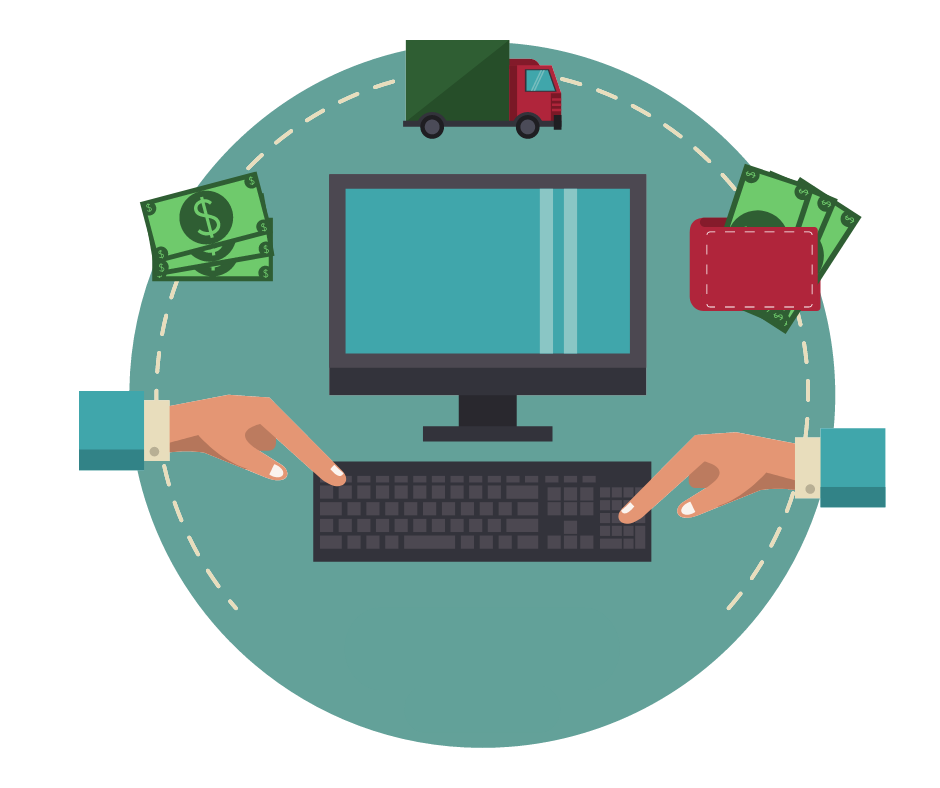 Not yet making money online?
Start your own dropshipping business. Sign up for a free trial of DSM Tool and we'll help you get started. Today is the day.
How to Resell on Amazon
It may feel a little overwhelming figuring out where to start to resell on Amazon, but it can actually be broken down into these six simple steps.
1. Decide What Products to Resell on Amazon
This is the absolute key to successfully reselling on Amazon. Without the right products to sell, you'll not make any money. And if you can find that special product with an untapped market, you could have found yourself a goldmine.
Think about items you know about or things that are likely to be in demand with customers. What products do you enjoy, or what products do you think people are missing in their lives?
Take a look at your local store shelves and online marketplaces for ideas, and research what's currently trending on social commerce platforms like Instagram and Pinterest. It's all about finding a potential market that has a demand for a particular product within it.
You can also make life easier by using special Amazon seller tools to help run your business smoothly.
Tools like AMZScout can actively assist you in finding high-margin products and low-competition opportunities from your web browser. This can save you a ton of time and minimizes the risk of investing in an unprofitable product.
2. Open a Seller Account
Once you've decided what products to sell, the next step is to open a Seller Account.
Quite simply, you can't resell on Amazon without a Seller account. It's where you'll find features to list your products, run advertising campaigns on-site, manage customer queries, and check your metrics and analytics.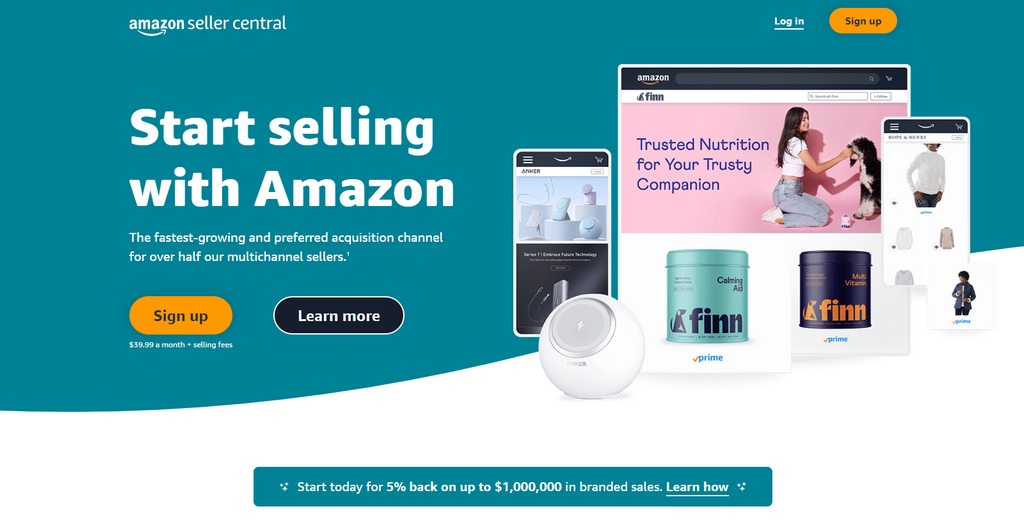 Just click on this link (link) and follow the onscreen instructions.
You'll need to provide basic information, such as your name, address, and email address, as well as payment details so that Amazon knows how to send you your earnings.
3. Source Your Products
Okay, with your account set up and your product idea in mind, you're ready to start reselling on Amazon. Only you need to find where you're getting your products from.
There are a few different options here, depending on what type of reselling you plan to do. For example, if you're dropshipping, you'll need to find dropshipping suppliers who can provide the products you're looking for.
Some of the most popular platforms include:
AliExpress
Alibaba
SaleHoo
Worldwide Brands
DSM Tool
For wholesale and retail arbitrage, you'll need to source items from brick-and-mortar stores or online marketplaces.
Some of the most popular wholesale suppliers for Amazon (and places to find wholesale brands) include:
Kole Imports
SaleHoo
Alibaba
Worldwide Brands
Bloom Wholesale
DollarDays
SunSky Online
Dropshipping suppliers are an important part of the dropshipping arbitrage business model because, first of all, they are the source of your products. Therefore, without suppliers, there is no dropshipping business. They are those who offer millions of products for any taste and they will be those who deal with the fulfillment and shipping of your orders.
Finding suppliers to dropship from is one of the biggest struggles new dropshippers deal with. There are plenty of eCommerce sites with millions of products. But not every source can fit your dropshipping style and in general, it can just be…not fitting for dropshipping business at all!
In order to ease the process of how to find sources for drop shipping, we created for you this 55 dropshipping suppliers to dropship on Amazon guide with a free list of the local and international sources e-commerce sellers use for dropshipping.
4. Create a Product Listing
Once you've sourced your products, it's time to list your products on Amazon. There are two main ways you can go about doing this, but you'll need to identify whether the product is already being sold on Amazon or not. For this, you'll need the Amazon Standard Identification Number (ASIN).
To get this, simply search on Amazon for the product you're trying to resell and see if it's listed. Let's say you want to resell on Amazon white-label headphones. There may already be several sellers, in which case there's an ASIN that will look something like "B00UXK8YF".
If you have an ASIN, simply go to your Amazon Seller Dashboard, Inventory > Add a Product, and then search for the ASIN in the search bar. Follow the onscreen instructions to complete your listing.
However, if you don't have an ASIN and you're selling a completely new product to Amazon, perhaps a variation of an existing product from a new brand or manufacturer, you can still add it to the listings.
Just click the Inventory tab on your Seller Dashboard, click Add a Product, and under the ASIN search bar, click the link "I'm adding a product not sold on Amazon," and follow the onscreen instructions. Once the product page is set up, you can customize the details, such as adding images, changing the product text and description, and so on.
Provide value to your customers
There's a bit of an art form to creating an Amazon product page, and it will take some trial, error, and experimentation to get it right. However, the core of how to be successful on your page in a way that will encourage people to convert is to remember this: always provide value to your customers.
People only go on Amazon because they want a product that will bring value to their lives. They want headphones that play quality audio or a TV with a good picture and all the channels they want to watch. Shoppers want a garden hose that does the job, is the right length and will last a long time. Think about how your product brings value to your customers and put this message front and center of your product page.
5. Organize Delivery Options
Depending on the type of Amazon reselling you're doing, product delivery may be handled by a third-party supplier or retailer. Remember, there are multiple ways to go about this.
You can dropship, which means every sale will be forwarded to your dropship supplier and they'll handle shipping the product to the customer.
You'll have your product inventory and you'll need to send the product out.
Your products will be in the FBA network, and Amazon will fulfill the order.
6. Start Promoting Your Products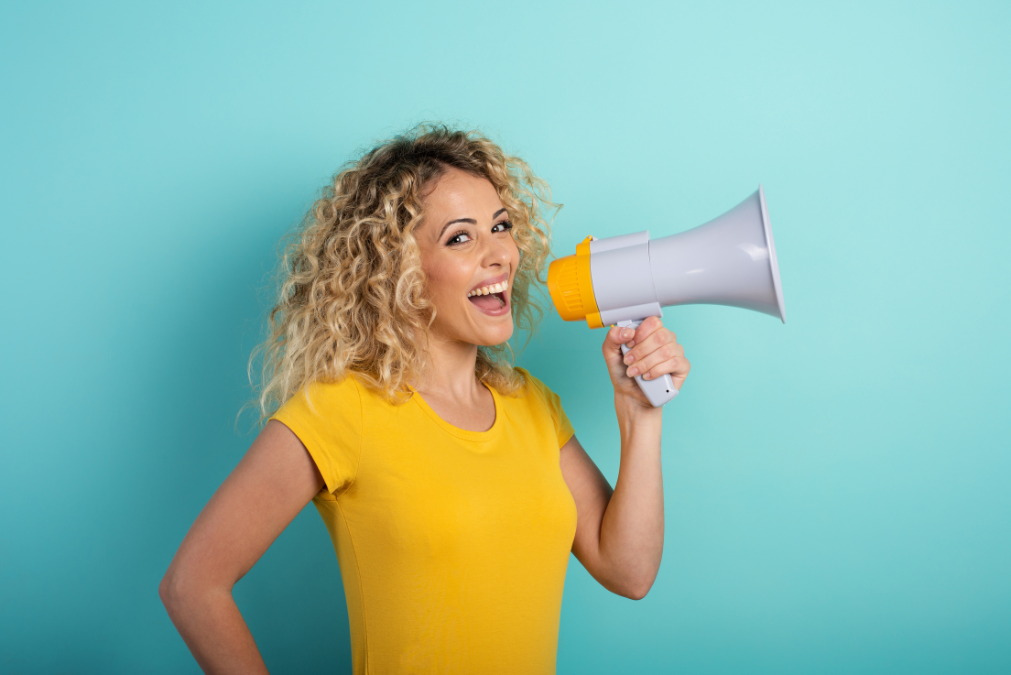 With your accounts set up, your products linked, and your page live on Amazon, you are ready to start reselling. You've listed products on Amazon and are ready to start making a profit! However, your job is not over yet. It's time to start promoting your products and bringing traffic to your page.
The very best way to do this is using the on-platform PPC ad tool. Using keywords, you'll be able to run ads across Amazon that highlight your product to potential buyers. For example, your product may be listed at the top of the search results page, or as suggested items on product pages.
This is a great way to get traffic to your product page because you can take advantage of their powerful AI technology that aims to put your product in front of the customers most likely to make a purchase.
On top of this, you can also market your products off-site through social media platforms such as TikTok or Pinterest, or even start Instagram Shopping. Create quality content showcasing your products, and include links to your Amazon listing to increase sales.
You'll also want to focus on providing outstanding customer service to everyone, resolving problems quickly and efficiently. Build up the number of reviews and testimonials your product has, as the more trust people have in your Amazon reselling business, the more successful you'll become!
Tip
Don't forget to prepare your store for Amazon Prime Day! It´s like the Black Friday in July.
Conclusion
And with that, we come to the end of our comprehensive guide. As you can see, reselling on Amazon can be a great way to make a living, but it takes time and effort.
Start by choosing the right products and setting up your Seller Account, then source your products and create a product listing. Once that's done, get creative with marketing and start promoting your items online.
You might want to check out these related articles:
You're the boss, so it's time to get out there and start your business. Happy reselling on Amazon!