16

min read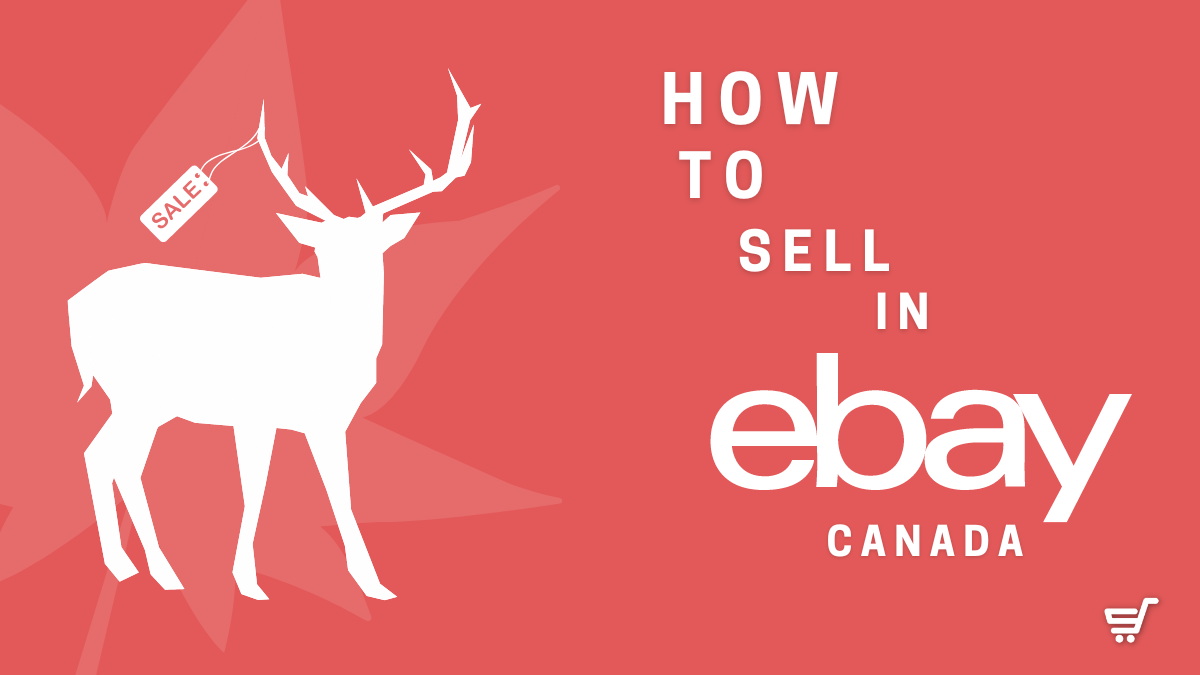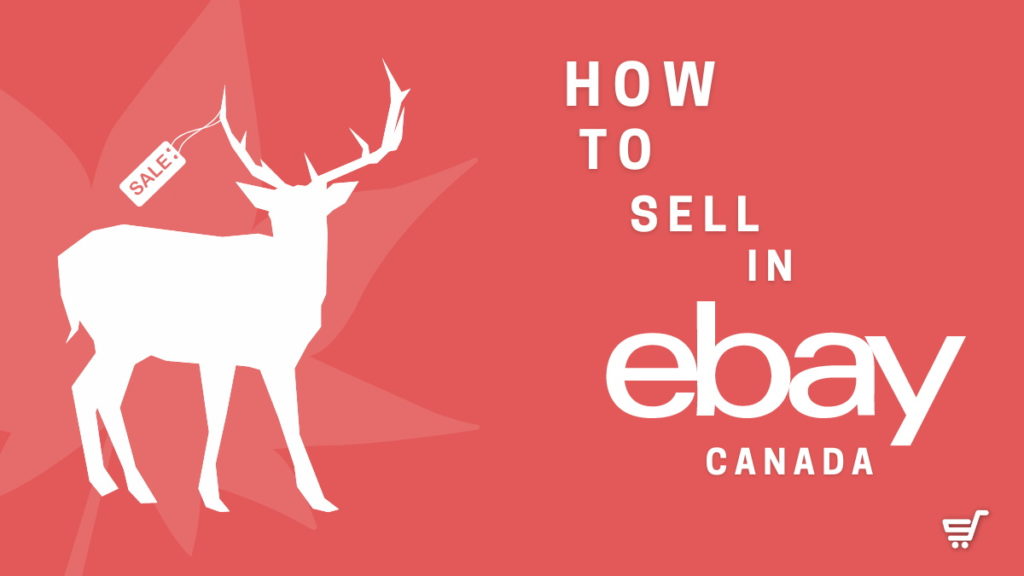 eBay is a great place for beginners to start an online business, and the same goes for eBay Canada. If you are one of those entrepreneurs who wish to open an online store and you are looking to sell on eBay CA, keep reading this article to learn the tips and tricks in order to achieve success.
Entrepreneurs of all ages are coming to terms that eCommerce and everything related to online shopping is constantly growing. There are more independent sellers that are looking to gain success in this field and potentially aim for a passive income from the comfort of their homes.
Learning how to sell on eBay Marketplace is not a difficult task, however, you need to understand the user base that navigates the platform and what they want.
Opening an eBay Canada Store
Opening an eBay CA store is quite simple, all you have to do is register a personal account on eBay and once you've done that, you can change it to a seller account.
How to change your personal account to a business account:
Opening an eBay account in order to have a registered business on the platform is a straightforward process. All you have to do is head over to the top right corner of the website and click on where it says "My eBay".
Next up, follow these two steps:

Hit "Account" settings and click "Personal Information". Under "Account Type" click on "Edit" to start this process.
Click on the "Register" button on the top left-hand side of the screen and then click on "Create a Business Account".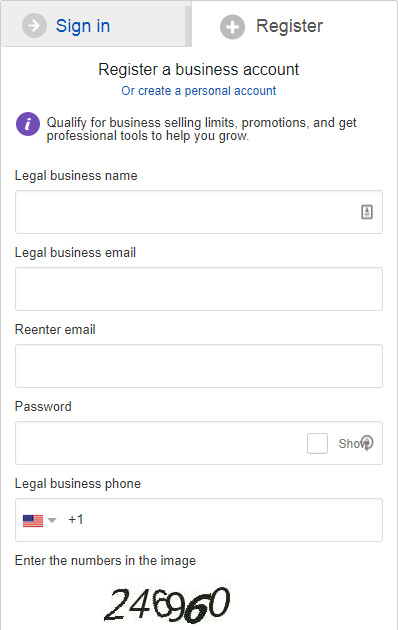 Finishing that process, you will successfully become an eBay seller. Now, it is time to set your store's policies in order to start selling on eBay. The settings you should consider are the following:
Business policies.
Store name.
Payment method.
eBay seller hub opt-in.
Global shipping program opt-in.
Enabling out-of-stock.
Excluding shipping locations.
Return preferences.
Summarizing some of the most important business policies you should offer, you need to take into account the following aspects:
1. Selling Practice Policy: Be transparent to your buyers about what you sell. This means the product condition, item description, shipping & handling & your return policy. Here is how to Set Up eBay Business Policies.
2. Seller Performance: Meeting the customer's expectations is the key to success. Make sure you have reasonable prices on your products, ship out the product within the timeframe promised in your policies, and provide the best customer support possible. This will increase your seller metrics and it will help you boost your visibility on eBay.
3. Restricted items: eBay is very strict on certain types of products sellers are allowed to offer within their listings. There are at least 37 products you should avoid offering at all costs.
Furthermore, keep on the lookout for potential VeRO strikes which will harm your account as well. 
— Here's a quick guide on Recommended eBay settings for dropshipping beginners.
Set up your payment method:
Now, eBay CA has a simple payment method for all sellers known as eBay Managed Payments. The way it works is quite simple, in this case, you also need to create an account with a payment processor known as Payoneer in order to activate this feature where you can link your bank account and choose to be paid either in Canadian dollars or US dollars. 
You can schedule payouts at a frequency you choose (daily or weekly). Regardless of how the buyer pays, funds will be made available to your bank within 2 business days — excluding bank holidays.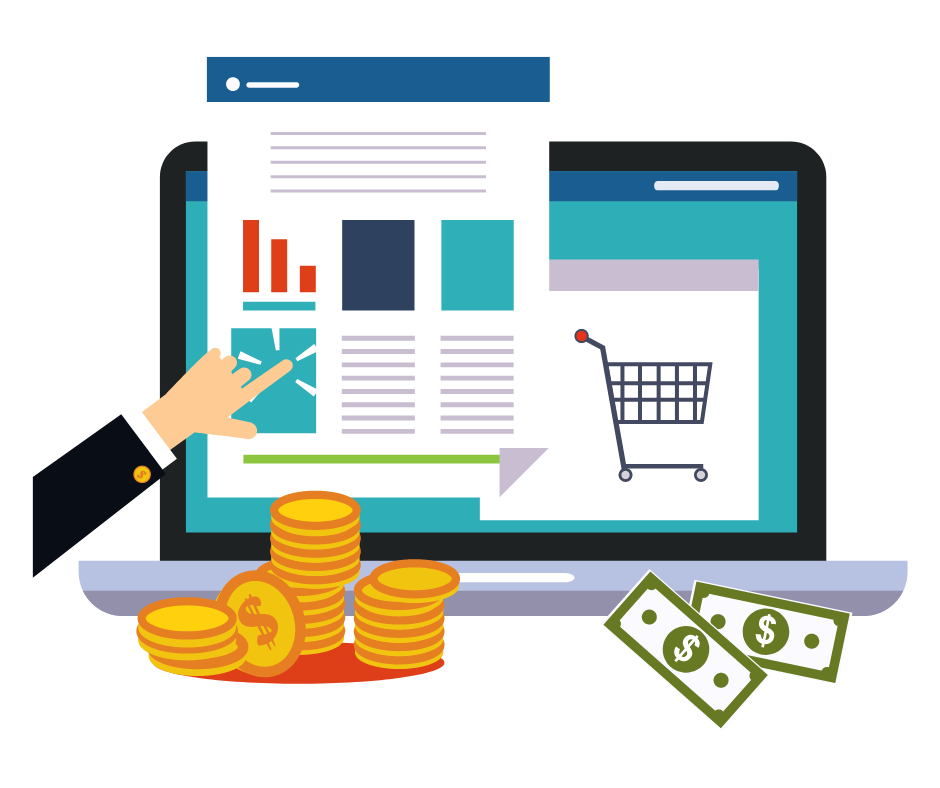 Don't wait for the profits, make them!
Start a profitable dropshipping business with DSM Tool. Get a free course and a free trial of the software.
eBay CA fees:
When it comes to eBay fees, you have insertion fees and final value fees. When you open a store, you have up to 250 free listings per month, this means the platform will not charge you anything.
Final value fees:
This fee consists of the total amount of the sale on eBay including the item's price, the shipping service the client selects from what you offer, sales tax in Canada, and any other applicable fees.
Keep note that when it comes to shipping options, if you offer 1-day or international shipping, then you will have a cheaper or free shipping option with a certain carrier. This is taken into account when calculating the final value fee since the total amount of the sale is calculated based on the cheapest domestic option you offer. 
eBay Canada Sales Tax:
eBay.ca collects Canadian sales taxes from Canada-based buyers on behalf of Canada-based sellers. This is done to remit those taxes to the appropriate tax authorities.
— You can learn more in-depth about this topic here, in eBay.ca User Agreement.
For the majority of categories, the final value fee is calculated over 12.9% plus a 0.30 cent on the dollar in addition to the item's fixed priced amount, shipping costs, and sales tax. These categories are almost the majority including Music – Vinyl Records, Automotive – Parts & Accessories, and Tools & Supplies.
Other categories have a different percentage when it comes to the final value fee: Books & Magazines (14.6%), Women Handbag, Jewelry and Watches (15%), Collectibles (5%), Clothing & Apparel (8%), and Musical Instruments (6%).
So, if you decide to open a store on eBay Canada, you should be aware of the different monthly store subscriptions which will include the final value fee and insertion fees:

Tip
Despite the ease with which almost anyone can start a dropshipping, it is a business that imposes duties and obligations. Find out how eCommerce Accounting Software can help your dropshipping business.
Why eBay Canada?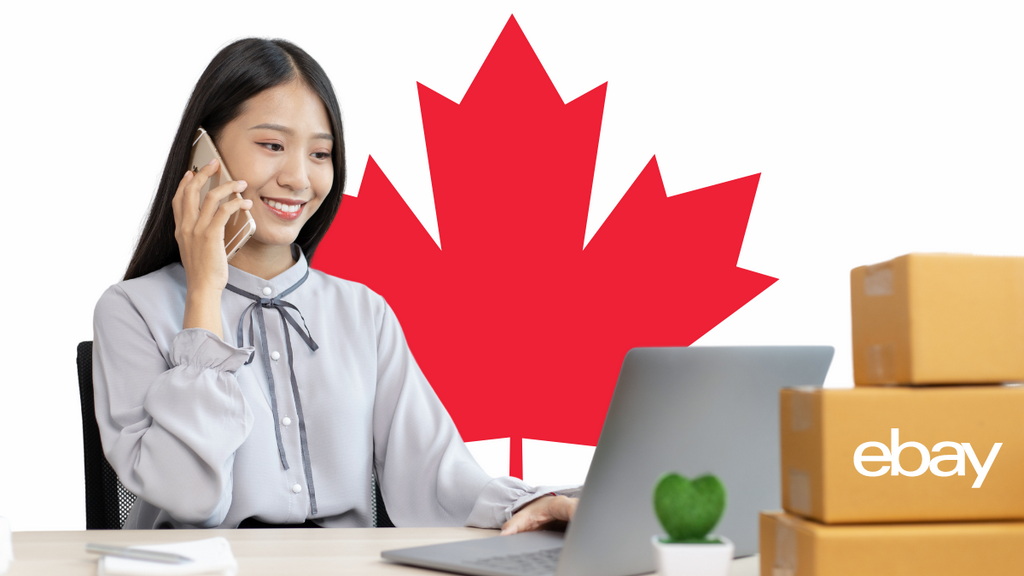 Showing some statistics that eBay CA reflects when it comes to online activity from both buyers and sellers, you will be able to clearly see if you think tapping into this market is worth it or not.
Based on available data from 2020, Statista, the Market & Consumer Data platform shows that the majority of sellers and users are based in the USA with 31% of traffic activity worldwide while Canada only draws 1.63% of the seller and user base.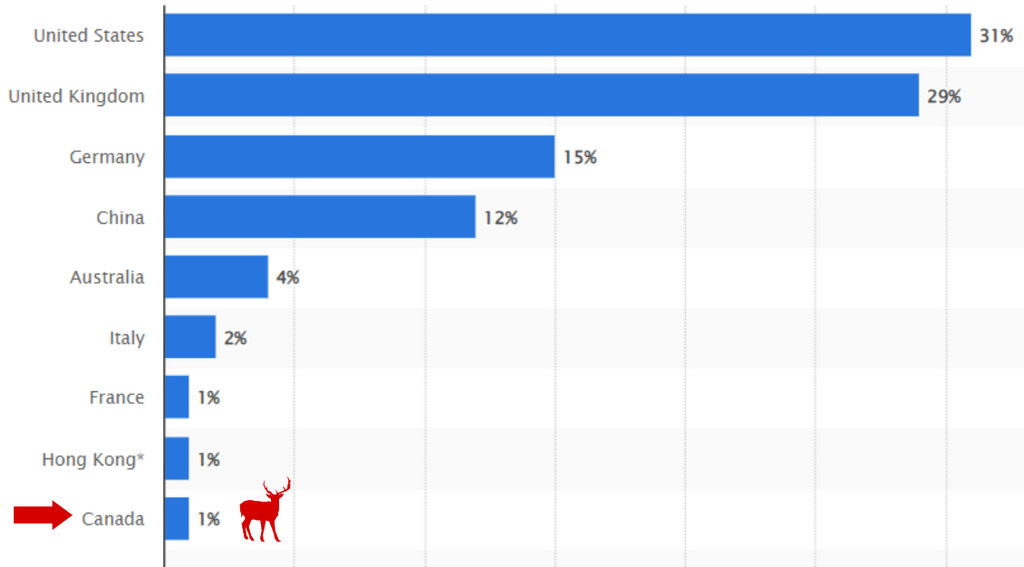 Another interesting insight is that Canadian users visited other marketplace platforms last year being Amazon the top first go with 40 million visits on a monthly basis. eBay registered only 9 million visits per month, slightly above the Chinese platform, AliExpress.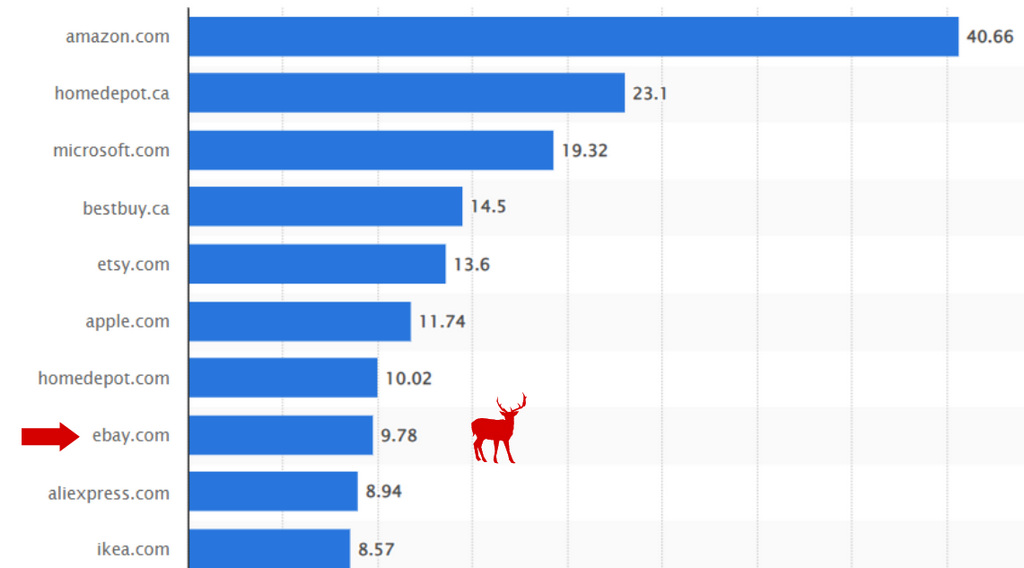 Amazon is the number one marketplace in America at the moment, especially when it comes to huge digital events such as Amazon Prime Day where sellers fight for visibility in order to sell their products on a large scale. 
Nonetheless, eBay is still a huge online marketplace with relevant traffic. Canada eBay is no different, there are big pros to why this would be a great option for you. You will have less competition having an eBay Canada store than a US store. Not to mention way fewer sellers than on Amazon — for example.
Being a relatively smaller market, there is less saturation and you will have higher chances to appear on the search results if you play your cards right. Further along this article, we will explain the best practices in order to gain organic visibility. 
Best Products & Categories For eBay Canada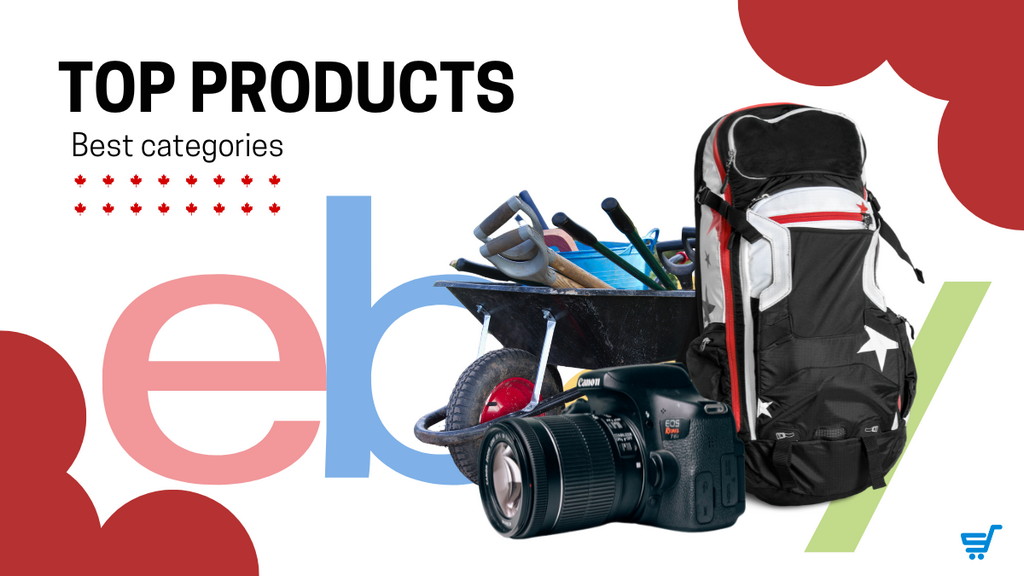 Finding profitable products within rich categories may be a challenge, however, it is all about a little bit of research. Product research is crucial when it comes to running a successful eCommerce business.
You might get ideas on how to find dropshipping products from your interests or hobby, or you can research demanded and profitable niches. In my opinion, you must do both. Pick a product niche (sub-niche even better, lower competition) that interests you, but make sure it is in high demand in the market.
In the game of sales, you have two types of products, those that sell less but leave you a good profit margin and those that sell a lot but leave you small profits.
High-ticket products are those products that are demanded out of the buyer's desire rather than necessity. These products are more expensive to acquire therefore they tend to sell for a higher price in the market. 
— Examples: Cameras, cellphones, laptops, branded apparel & sneakers, etc.
Low-ticket items are the opposite, they sell on a big scale because it fulfills the buyer's day-to-day needs, meaning they purchase out of necessity. These products are very cheap to acquire and therefore are sold at a low price in the market.
— Example: Kitchen appliances, Reparation tools, Home & bathroom decorations, etc.
eBay CA best categories:
Home Garden.
Sporting Goods.
Clothing, shoes, and accessories.
Health and beauty – any beauty product.
These are some of the most demanded categories when it comes to online shopping. Furthermore, there's a vast list of products you could consider selling:
Men's Clothing
Fragrances
Computers
Car Phone Holder
Wireless Charger
Necklaces
Supplements
Vitamins
 Socks
 Fans
 Women's Clothing
 Bracelets
 Action Figures
 Smartwatch
As it happens, eBay CA has a great marketing tool known as eBay Terapeak. It helps sellers to determine what and when to sell and at what price by using the latest eBay pricing, demand, and supply data. eBay sellers can analyze individual items or product categories, sell-through rates, average pricing, shipping costs, etc. It is a powerful tool that enables you to research eBay market trends based on actual data from millions of transactions.
Basically, the success of your dropshipping store largely depends on winning items you sell, reliable suppliers that provide them, and you, who presents them and catches buyers. Check out these 550+ Best Dropshipping Products in Popular Niches to Sell Online in 2023.
How To Sell On eBay Canada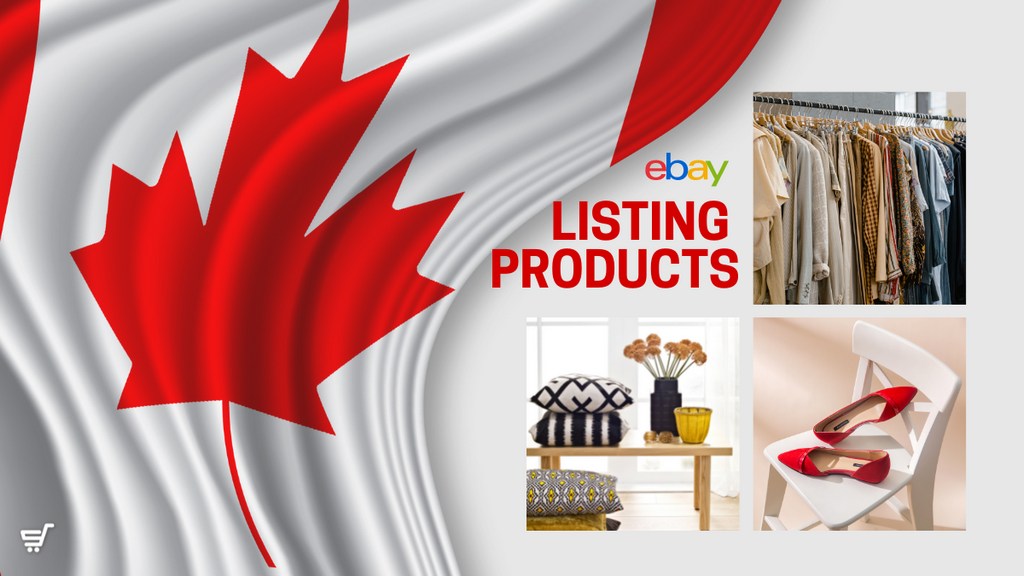 Success in eBay.ca is all about how you optimize your eBay listing. The way you showcase your products with clean-cut images, catchy titles with relevant keywords describing the product you are offering, and the item's description are key factors when it comes to visibility and sales.
Building your title with relevant keywords is crucial for shoppers. These keywords should be identifiers of your product on eBay CA, this way it is easier for users to find your offer when they search for it on the platform. 
Pro-tip, you can structure your item's title with the following parameters:
Brand's name.
Model.
Brief description.
Color.
Size.
Here is an example: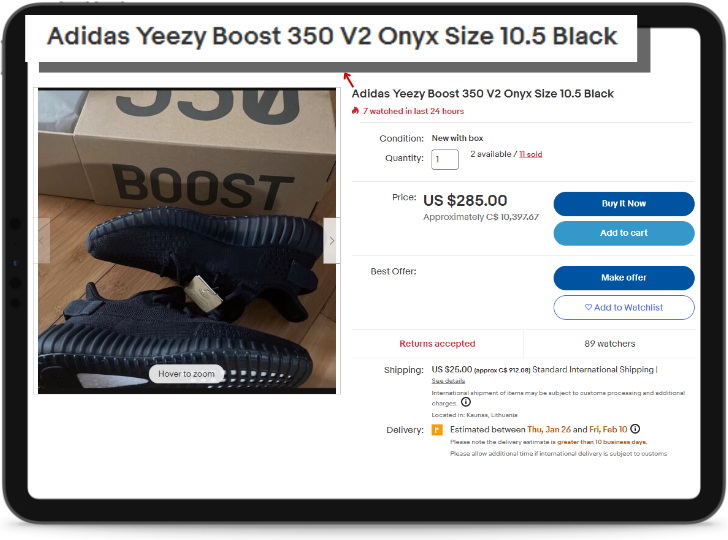 Product titles are important to your listing because it is one of your two slim chances of getting people to look into your product. The first one is your image quality, and the second is your title. Here is How to Write An Effective eBay Listing Title | Examples & Tips from Experts.
This is where you need to be completely clear and detailed about your product. Consider things shoppers need to know about the item before purchasing it. Moreover, eBay's algorithm favors listings that have detailed descriptions. 
These are the bullet points you should consider in your item's description:
Material of the product.
Year manufactured.
Item's location.
Size/measurements.
Color.
Brand.
Style.
And most importantly, condition (new, semiused, used, etc).
Here is an example:

Product information is extremely important when selling over the Internet since online shopping is complicated by the inability to touch, try on, or, for example, taste the product. It is difficult to obtain a sufficient amount of useful information about the product online, as well as get rid of doubts about purchasing it. Find out How to Write Product Descriptions to Boost eCommerce Sales in this guide.
Pricing:
It is crucial to set a competitive price that you can profit from and at the same time be a cheaper option than your competitors. When you do product research, it is not only about finding hot products, but also determining the prices your competitors have in their listings. 
— We suggest you check out our DSM Tool Profit Calculator which will help you easily calculate your profit on any given product you choose to list.
When you add a new product to eBay it immediately gets some impressions. If it doesn't generate any clicks and sales eBay will soon stop showing it in the search results. On the other hand, if it generates a sale it will start getting more and more exposure. Your eBay SEO efforts translate into free traffic. Learn how to optimize listings for eBay SEO in our Complete Guide to eBay SEO: Best Practices To Gain More Traffic And Sales
eBay Canada Dropshipping & Suppliers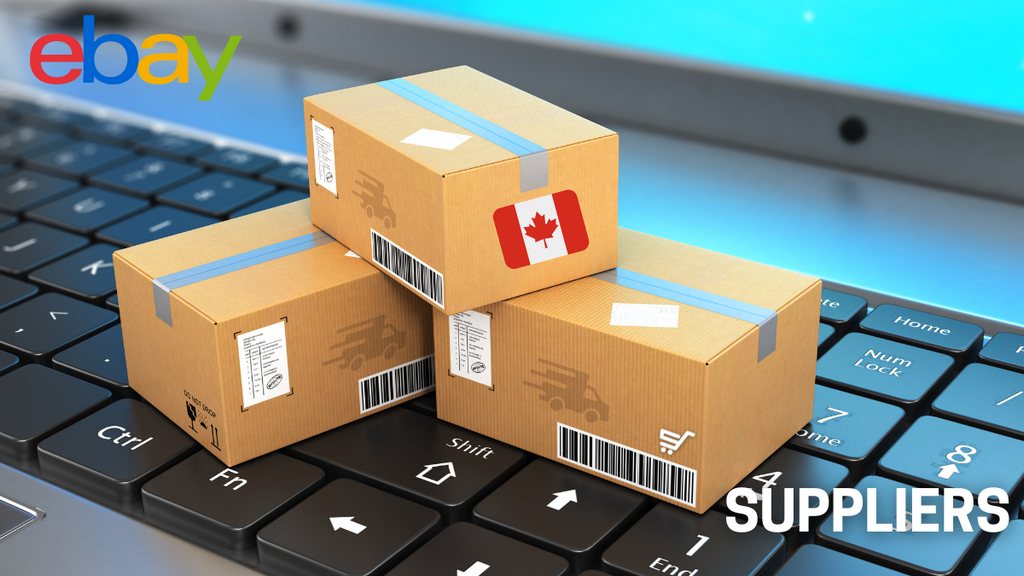 A lot of sellers have the option to dropship their products instead of purchasing their own inventory, perhaps they don't have a physical warehouse to hold their products, or they simply rather have a third-party company handle all of the logistics involved.
— Nonetheless, Dropshipping is allowed in Canada, you can read more about it in our Ultimate Guide To Dropshipping in Canada.
Here's a small list of five top Canadian suppliers that you can choose to work with if you decide to dropship products:
1. Amazon Canada: You can find more than 350 million products across different categories the platform offers. They have a warehouse in Canada which makes it convenient for you and your buyers. That's why the shipping time will be fast: a couple of days. Follow this Complete Guide To Dropshipping from Amazon to eBay.
2. Walmart Canada: Being pretty much the same as Amazon, this Walmart offers a wide variety of products across different categories along with fast shipping since they have a warehouse located in the country. Here is The Easy Guide to Dropshipping From Walmart To eBay.
3. Lululemon: this brand is Vancouver-based and focuses on selling fashion athletic clothing lines. If you decide to sell women's sporting apparel, this brand is a great choice.
4. Wayfair: When it comes to Home Decorations, this platform is one of the best marketplaces you can dropship products from. This company provides more than 18 million products in 13 sectors related to furniture and home decor. Learn more in our ultimate guide on how to Dropship From Wayfair.
5. Costco Canada: This is one of the largest wholesale brands in the world, very similar to Walmart. One of the biggest differences between Costco and Walmart is that in this company, clients need to own a membership in order to shop and take advantage of the best deals they could find. Despite being famous for grocery products, it also offers goods in other niches, e.g. electronics, clothing, office products, health & beauty items, etc.
It should be noted that eBay Canada allows sourcing products only from the wholesaler vendors (e.g. CJ Dropshipping, Chinabrands, Wholesale2B, etc.). Check out these TOP 15 Best Wholesale Suppliers for Dropshipping on eBay.
Selling On eBay CA: Final Thoughts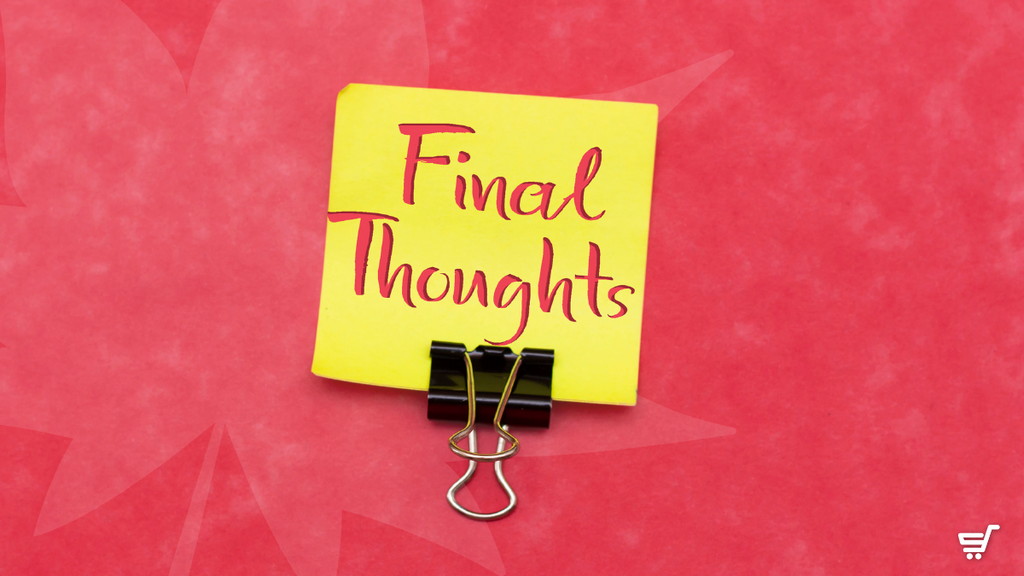 — eBay is the world's largest online marketplace and is a favorite among online retailers.
It's accessible almost everywhere in the world, affordable, and easy to use, making it a great starting point for any online retailer.
Hopefully, you found interesting tips in order to successfully start your eBay CA business within this article. If you are a working person and want to earn some extra income in your free time, or if you want to venture into the smart side of the business, start selling on eBay Canada. 
In simple words, the best or most strategic place to sell in Canada is eBay. You should provide a good service to your customers while maintaining a good relationship with them. The power of eBay CA can turn each individual into a successful businessman or entrepreneur.
To sum everything up, selling on eBay Canada is the easiest and fastest way to make money with your stuff. The only thing you need to do is simply turn your unwanted items into cash.
Thinking about starting selling on eBay CA? I recommend you read the following articles:
Good luck!