As an eBay dropshipper, my duty is to consistently find hot products with enough demand but with low competition to sell in my eBay store. So, every Monday, when I do product research I use the eBay Advanced Search option.
Let me explain how I use it and why — this will definitely help you from a dropshipper's and eBay seller's perspective.
Keep reading to learn how to use eBay Advanced Search to find other eBay sellers and demanding products to sell in your own e-store.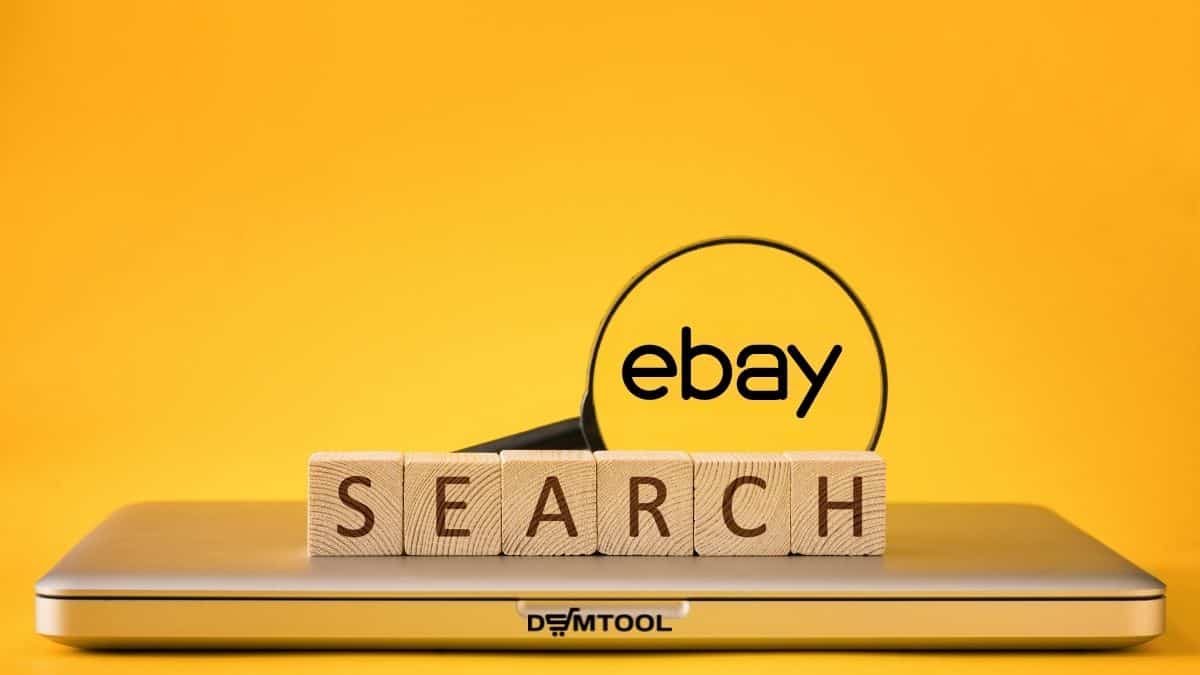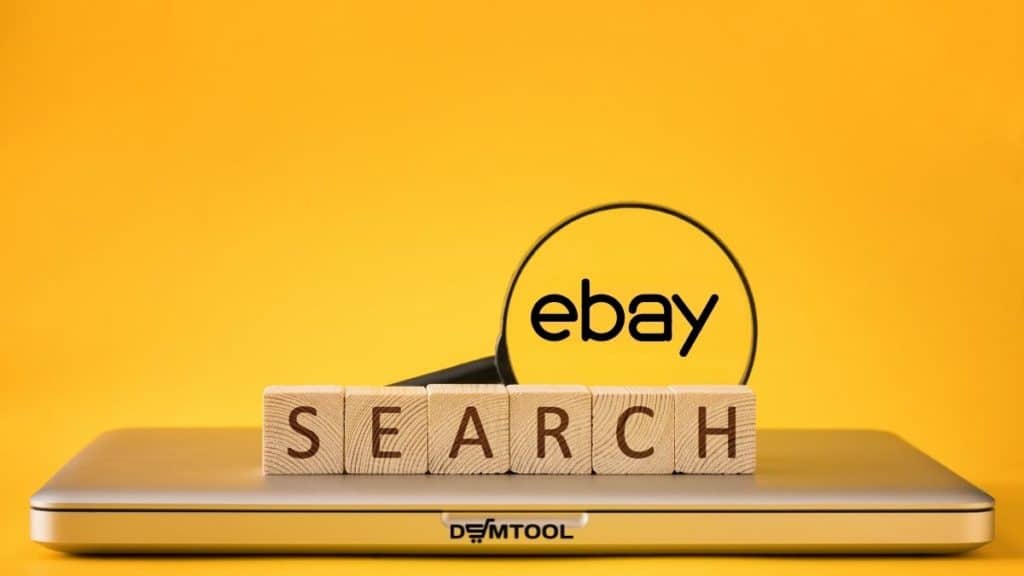 Where is advanced search on ebay
First off, locating and accessing eBay Advanced Search is very simple. Just click on the upper right corner of the eBay page where it says "Advanced". It's located next to the blue Search button on eBay. Click on "Advanced", and you will be redirected to the Advanced Search on eBay:
Though it will look pretty similar to any common search page, the cool thing about eBay Advanced Search is that you can apply filters including price range, item condition, or listing format, to your search results to find exactly what you're after.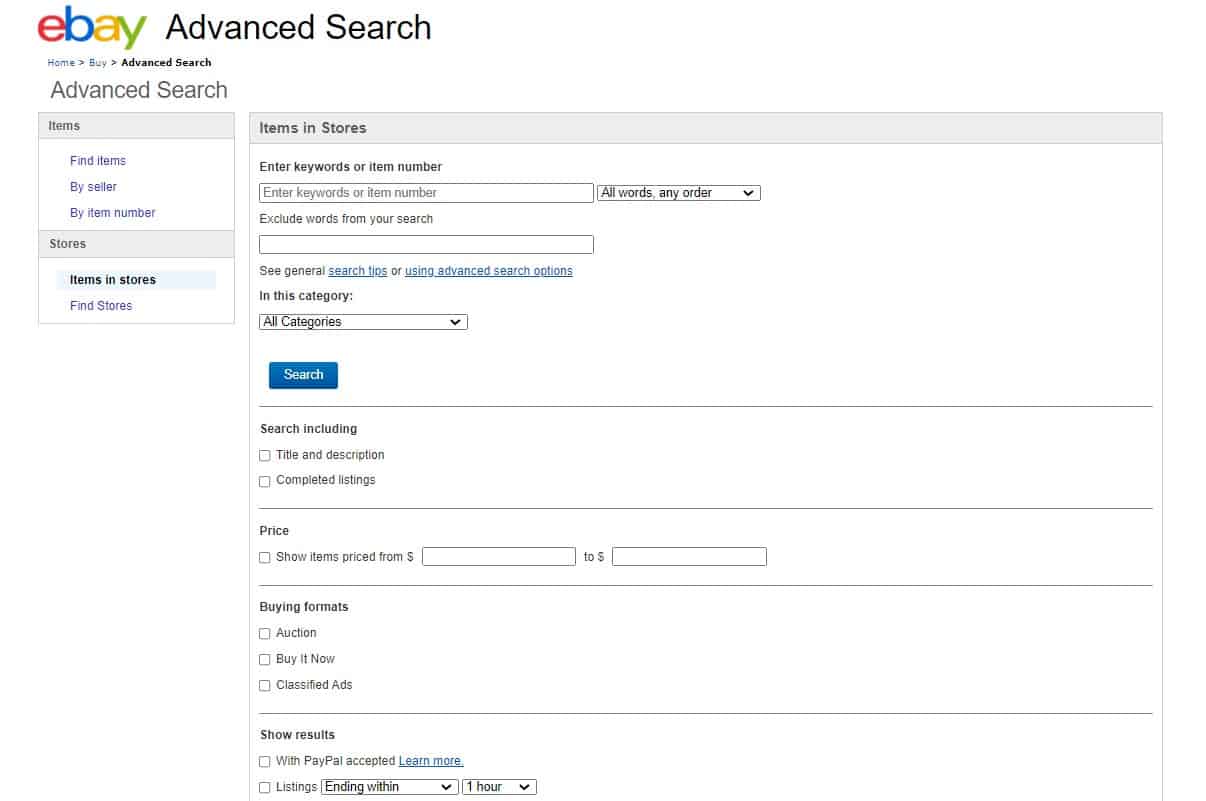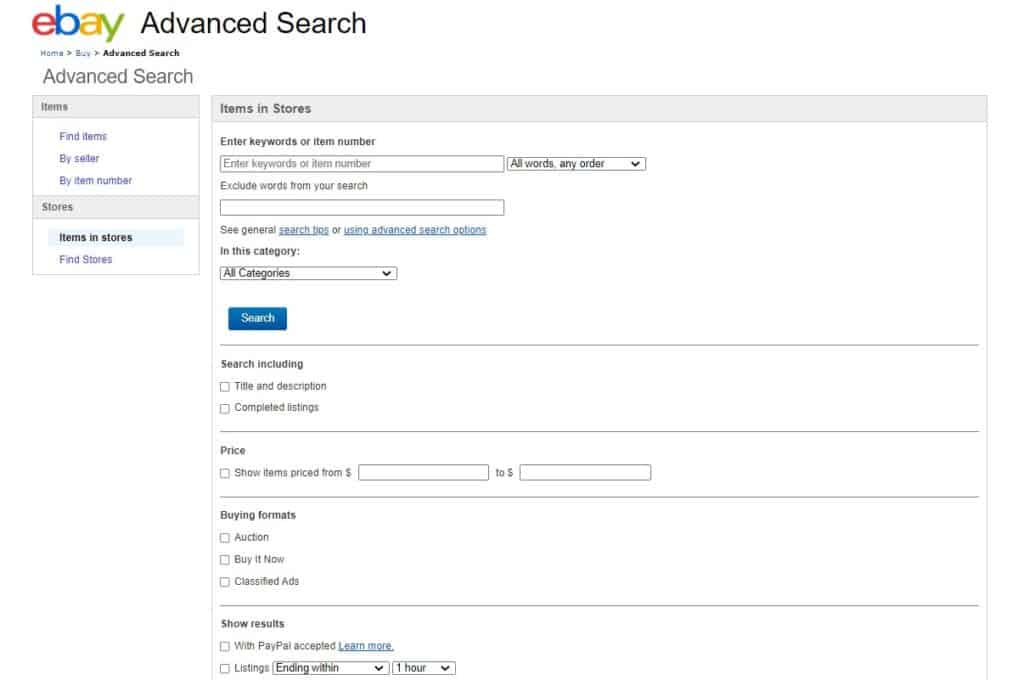 Let's see what is an advanced search on eBay is and how can you use it from different perspectives.
What is eBay Advanced Search
This is an eBay search engine tool that allows users to narrow down their results by applying filters in order to track down a specific item or eBay seller that they wish to find. That is why it is called eBay Advanced Search because users can apply different elements to find what they are looking for.
The cool thing about these different filters eBay Advanced Search offers is that a user can include elements such as: price range, item condition, or listing format, to their search results to find exactly what they're after.
Moreover, from a user's perspective eBay Advanced is ideal when they want to:
Make a last-minute offer on listings that are ending soon.
Find a listing using the item number.
Look for items near their addresses to cut down on delivery times — very convenient.
Check out listings from their favorite sellers — Trust me, a lot of eBay users follow a specific seller or sellers for that matter. So, if you have an eBay store, make sure to offer great deals to have your own followers 😉
Options of eBay Advanced Search:
Let's quickly go through all of the options offered by the eBay Advanced Search:
Finding items: Users can search through keywords, item number, eBay sellers or bidders.
The Advanced Search drop-down menu: It allows users to search subcategories within the category they choose where they can list their item — as well as how many of the items they'll see listed in each subcategory.
So in a nutshell, the options are narrowed down to the following search categories:
By Seller: Every user on eBay has a personal User ID. So, by typing the seller's ID, the user will get a list of every item that person has up for sale.
By Item Number: Every item has a number (it can be found just below the Description tab on the item page) which uniquely identifies a listing.
Items in Stores: it also searches different eBay Stores for matching items.
There are several ways to conduct eBay seller search. One of them is with the help of the advanced search. The steps are the next:
Go to eBay Advanced search (Click on "Advanced" neat to the blue Search button on ebay homepage).
2. Click on the "By Seller" link on the left side of the search page.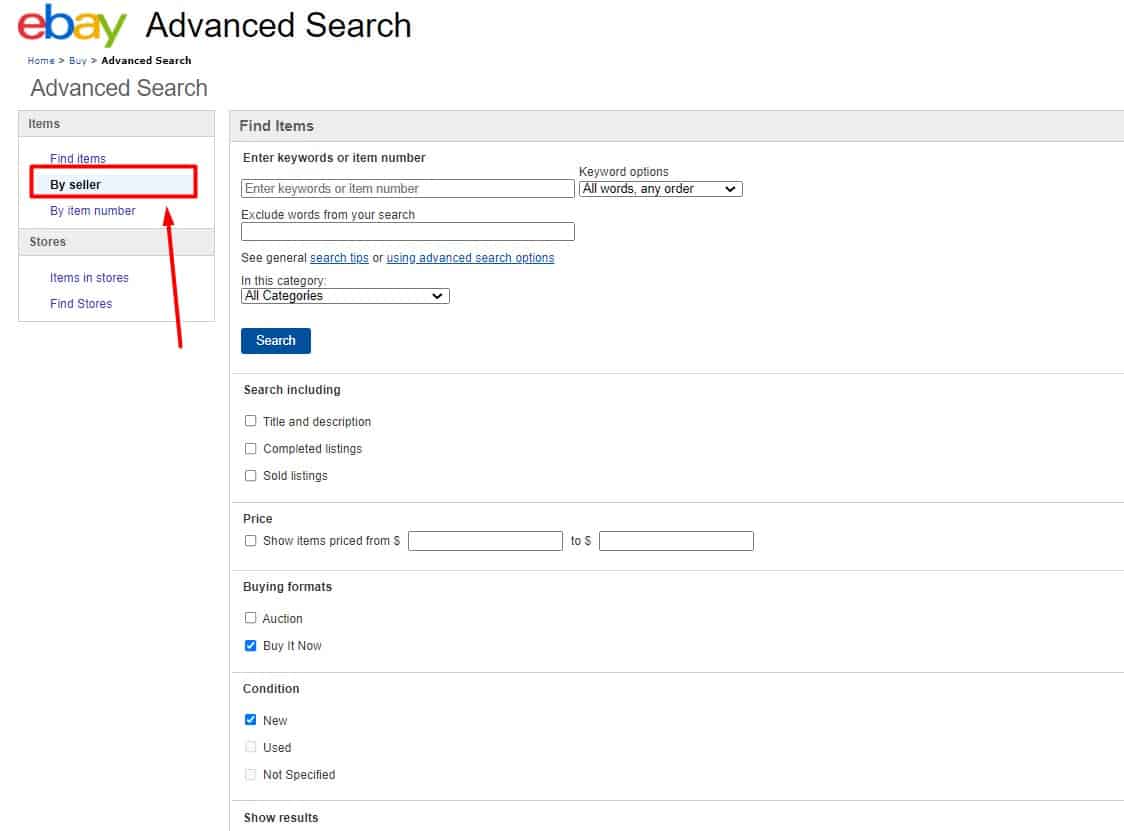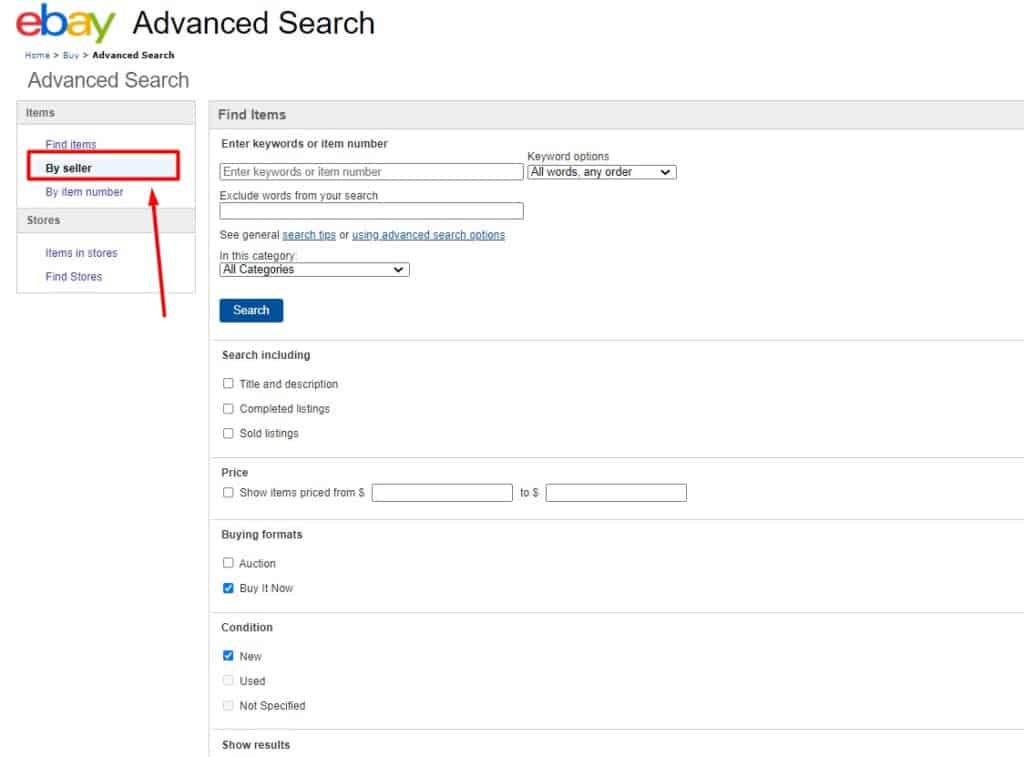 3. Check the box "Only show items from" and, afterward, select the "Specific Sellers" bullet point.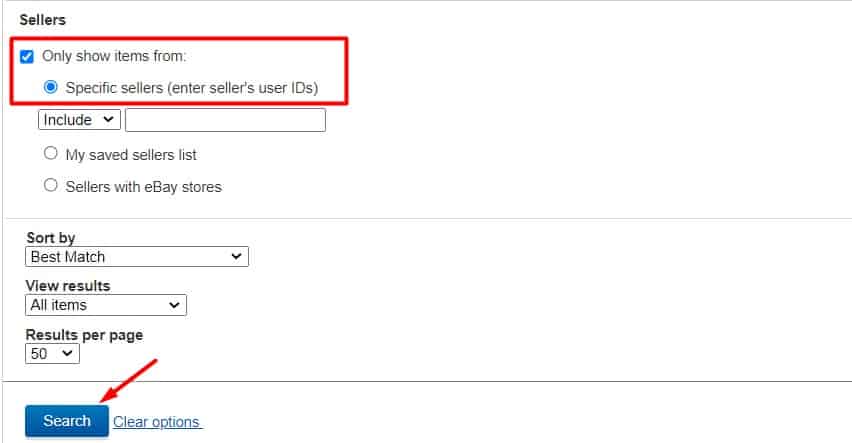 4. In case you know the seller's ID, enter it in the text box, and hit "Search." This can happen if you bought items from a specific eBay seller, liked his/her service and store, and want to see more offered products.
5. Alternatively or in case you don't know the eBay sellers' ID, you can find a seller on eBay by locating the seller's item and then visiting his or her store. Go to this product page, find the seller's name on the right side of the page under "Seller Information." Click on it to be redirected on the page with the eBay store description:
Click on the button "Visit Store" to see other items of this seller has in the store.
That's it. Now you know how to find a seller on eBay.
In case you want to know how to find eBay dropshippers or eBay best selling products to sell online, keep reading this post.
How to use eBay advanced search for product research
Now, from an eBay seller's and dropshipper's perspective, I would recommend you to use the eBay advanced search feature when you're doing product research. Especially if you don't have Product Research software yet — in other words, this product search method is free!
The first thing you need to do when you're looking for products to sell is to find your direct competitors. This would mean searching for a seller on eBay and locating other eBay dropshippers.
Why is this important? To put it in simple words, you have much higher chances of making sales in a niche market where other sellers like you who do not own any inventory are profiting from.
One of the reasons behind this claim is because regular sellers who purchase inventory, have the ability to offer better shipping (if they have US warehouses) for a good price.
Another reason is those good sellers tend to be rated as " eBay top sellers", and as a consequence of that, they get a higher volume of traffic, meaning more potential sales.
PRO TIP
If you don't know yet about the eBay algorithm and ways to receive more traffic on eBay, we recommend you to learn these eBay SEO tricks and boost your sales.
So, to sum this up: If you find other eBay sellers who are sourcing items from other retail websites and they have a good amount of sales per month, you as a drop shipper will be able to compete against them offering a better price, business policies, customer service and working your listings properly to gain organic reach in your store.
Let me get this straight, we divided the whole process of such a product research (also known as "The Sniping Technique") into 3 parts:
Let's put it into practice.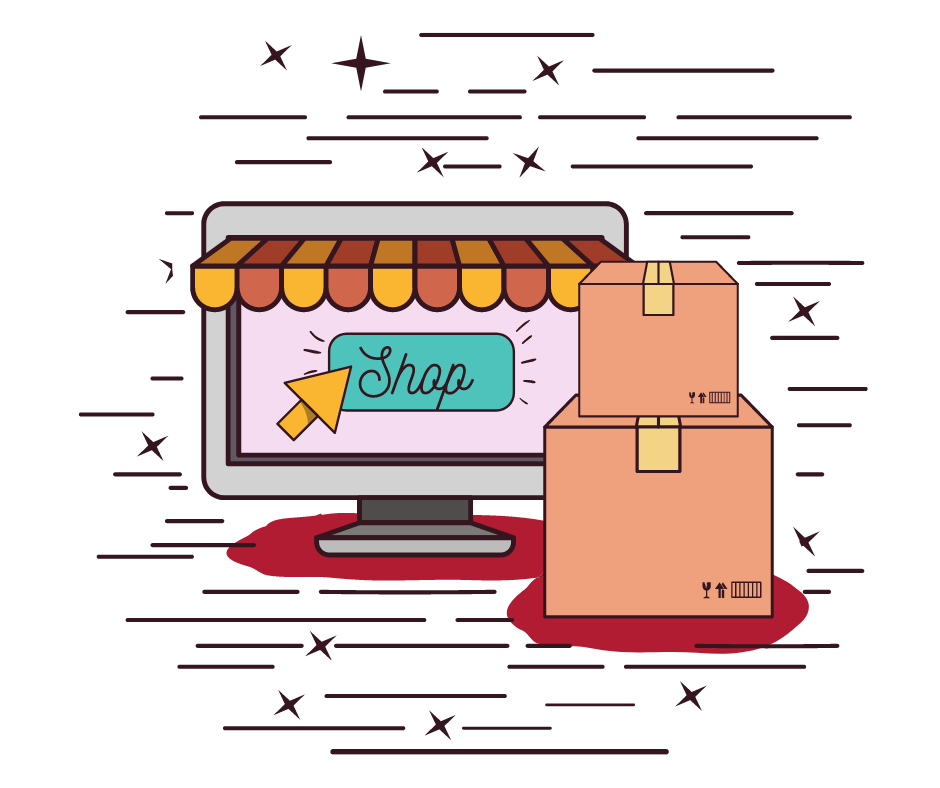 It's time…
Don't wait for success to come. Hire yourself and start your own dropshipping business
1. Find a demanding product to sell on eBay
You can find a demanding product to sell on eBay on another retail or wholesale site. Choose a website where you will be sourcing your items from. Keep in mind that DSM Tool works with 50+ different websites. In this case, I'll use AliExpress which is a Chinese marketplace — I love this website because you find good products at a low price!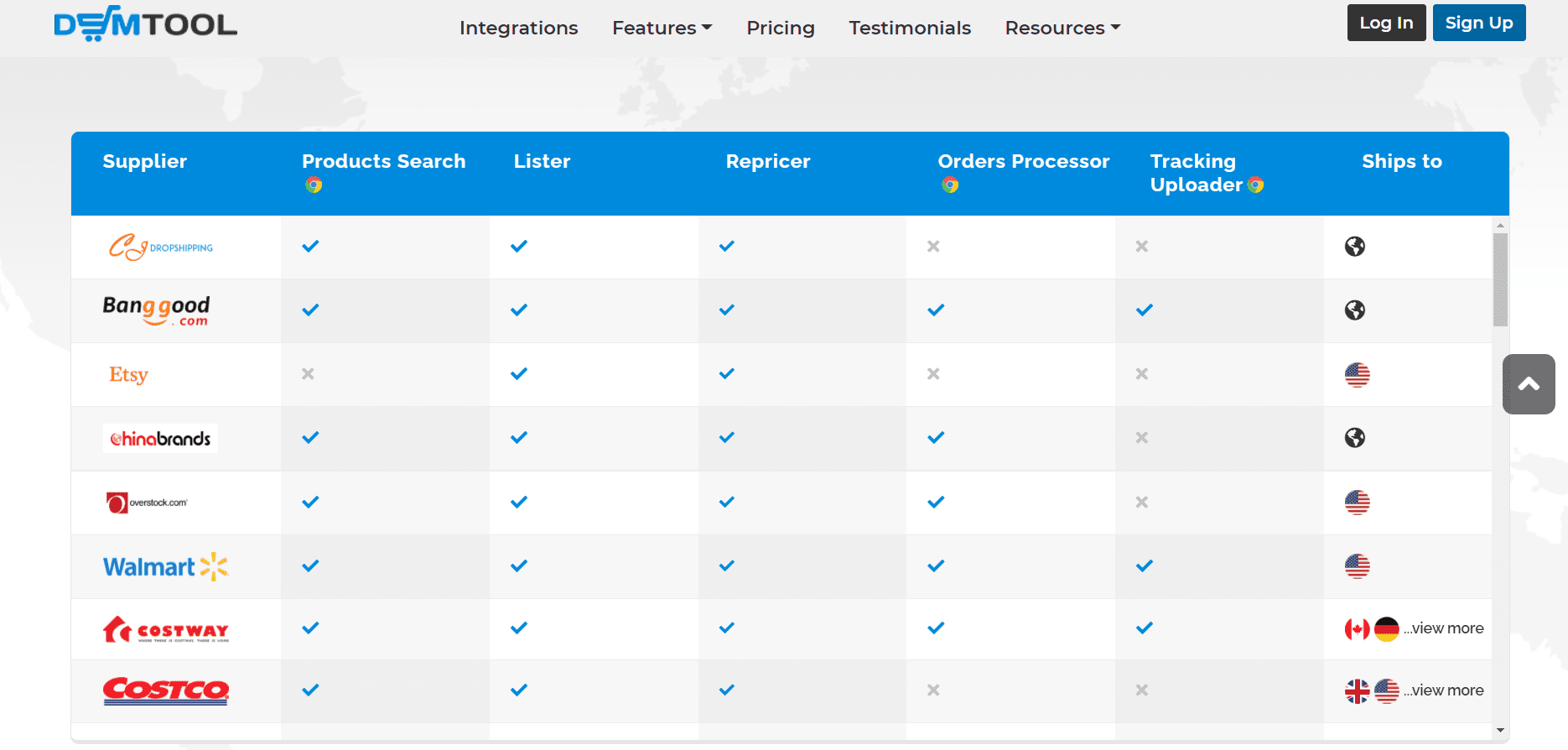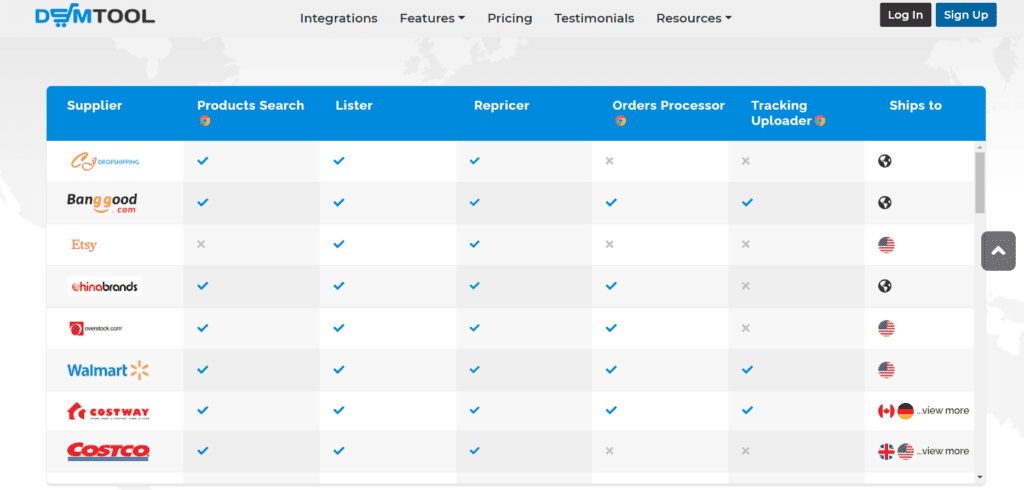 Once we're at our chosen website, choose a random product under any category — remember, we want to find other eBay sellers or/and dropshippers selling the same product on eBay.
Pro tip: Always choose demanding categories, e.g. "Home Improvement & Tools". It has a high demand because here in the US, everybody is constantly looking to improve their homes. As a result, the likelihood of an eBay dropshipper selling a product under this category is high.
Choose any product under the subcategories shown — for example, "Night Lamps".
PRO TIP
Always sort by "Orders" because it will give you the most ordered items under the chosen subcategory — believe me, dropshippers will be selling high demanded items on AliExpress on eBay.
Then, choose your dropshipping product. It could be any item shown in the search results. In this example, I will be choosing the first option.
So now let's find out eBay dropshippers or other eBay sellers who sell this item using eBay Advanced Search:
2. How to Find Dropshippers on eBay?
You can find dropshippers on eBay with the help of eBay Advanced search, which we are reviewing in this article. It will help you to find other sellers on eBay who do dropshipping. Once you've done that you will be able to analyze their best-selling products and source them elsewhere.
Alright, here's how it works on eBay when you already have in mind a specific product. Here is how to search for a seller on eBay:
Go to eBay advanced search.
Select an option from Items, Stores. (or eBay Motors, depending on the category you checked in the previous steps we gave you).
Choose the filters you'd like to apply by entering your keywords.
Select Search
— That's it!
Well, in our case, we will be focusing on three required fields in our search: Keywords, minimum price, and item's location. Allow me to explain: Since our main goal is to find other dropshippers on eBay, we want to make sure of the following things:
That the seller is offering the same product we chose from AliExpress (or another website like eBay or dropship site).
The price of the product sold on eBay has to have the typical 30% markup. This would mean that the price would need to cover fees (product's cost + shipping fee + eBay fees + potential profits)
PRO TIP
You can calculate the 30% markup by simply adding the item's cost + shipping fee from the sourcing website and multiplying it times 1.3.
In this example, we're sourcing from AliExpress, a Chinese website. So, we're looking for another dropshipper doing the same thing. That is why we set the item's location to be China.
Okay, now let's put these points to the test using our example:
Grab the full title of the chosen product on AliExpress (or another site) and paste it on the Keywords field of the eBay Advanced Search page. Then calculate the 30% markup price and just simply add the result on the Price field.
Lastly, just set the item's location. Remember, if you decide to source from AliExpress, choose China. There is no need to change the settings on the distance and the preferred location as displayed.
Don't forget to mark the location before you hit the "search" button.
Awesome! Now, let's analyze the search results: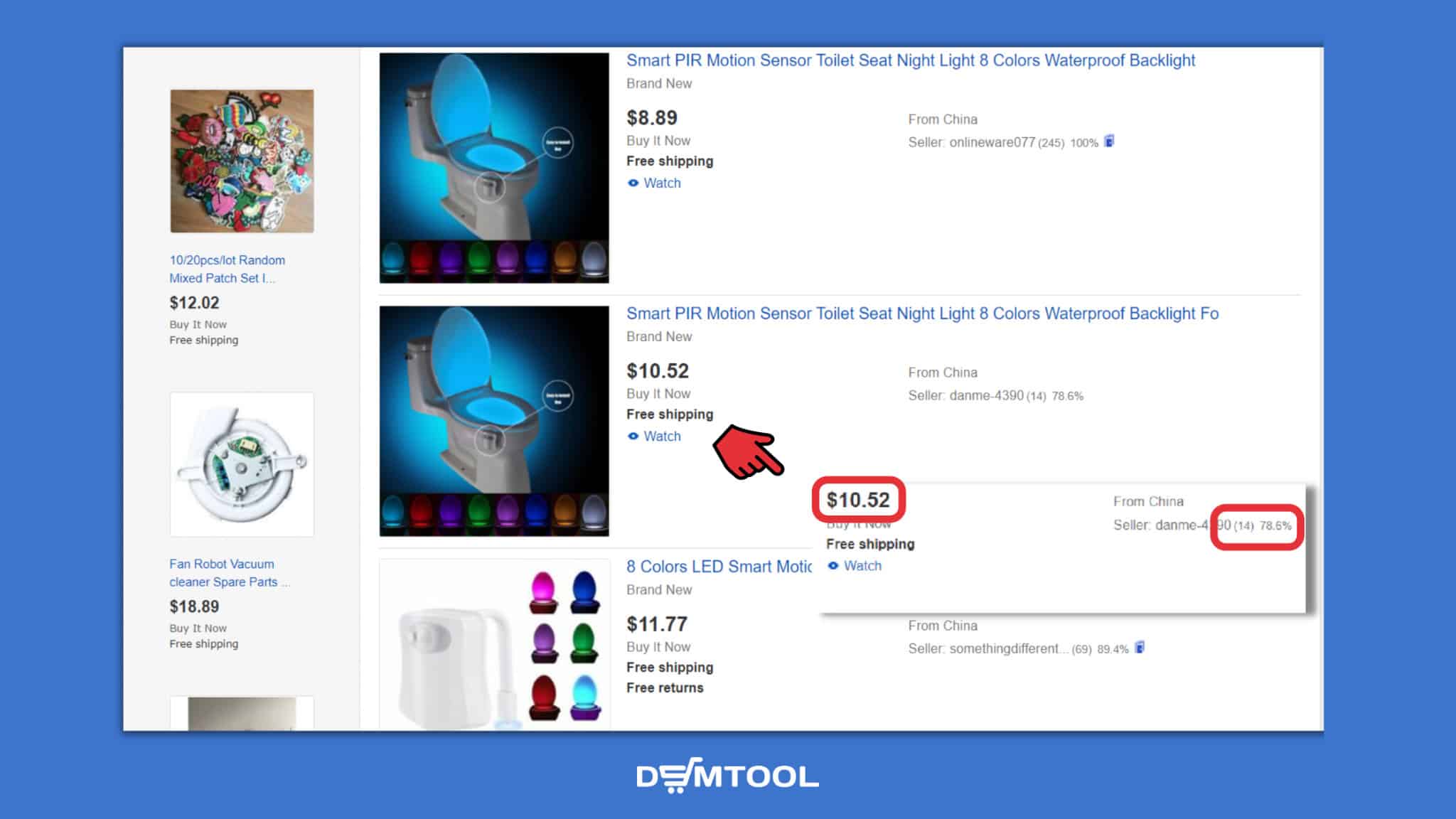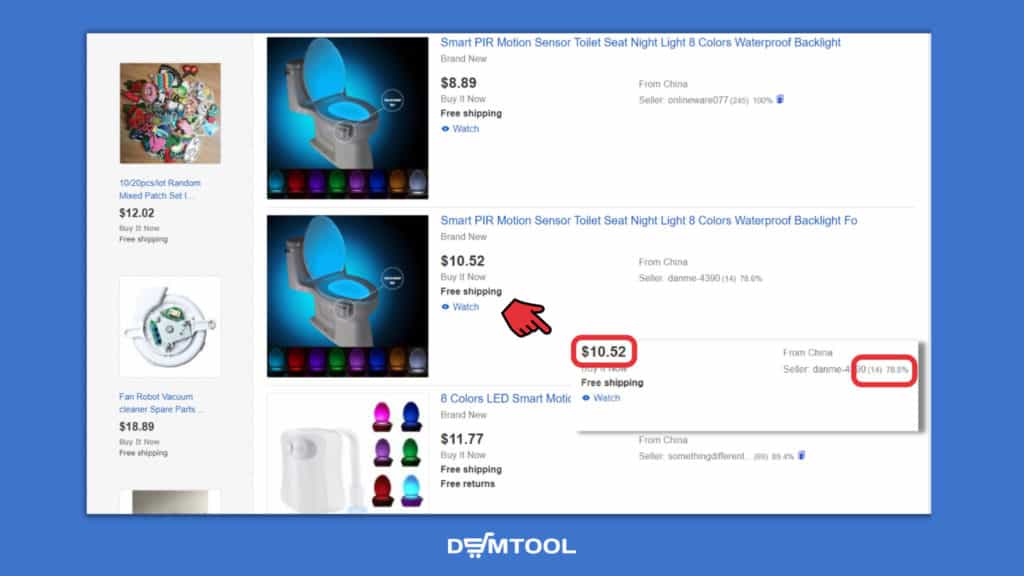 You'll see various sellers that offer the same product we chose. So, now it is a matter of figuring out which one of these sellers is in fact a dropshipper.
Here are a few things you need to be aware of when you're looking for other dropshippers.
Image: If you see the same picture of the product on eBay as displayed on your chosen sourcing website, that item is most likely being dropshipped.
Price: Referring back to the 30% markup, be on the lookout for a price that meets the requirements.
Item location: As previously mentioned make sure you find a seller who is sourcing or importing items from the same location you are.
Feedback rate: Normally dropshippers don't have more than 5,000 feedbacks in their store. That amount of feedback or exposure usually goes to regular sellers who hold inventory. Anything between 50 – 1,000 would be a normal ratio for a dropshipper.
Seller's location: From experience, I can tell you that the majority of dropshippers are located in European countries such as: Greece, Morocco, Italy, Russia, Israel, Spain, etc.
The way you can access the seller's store is by heading over to the right side of the page where it says "Seller Information". Click on the store's name link which is below as shown in the image above.
Check the seller's location that is displayed at the bottom of the information box.
If everything checks out, congratulations you found another eBay dropshipper! Now you know how to search for a seller on eBay — this process is quick and simple.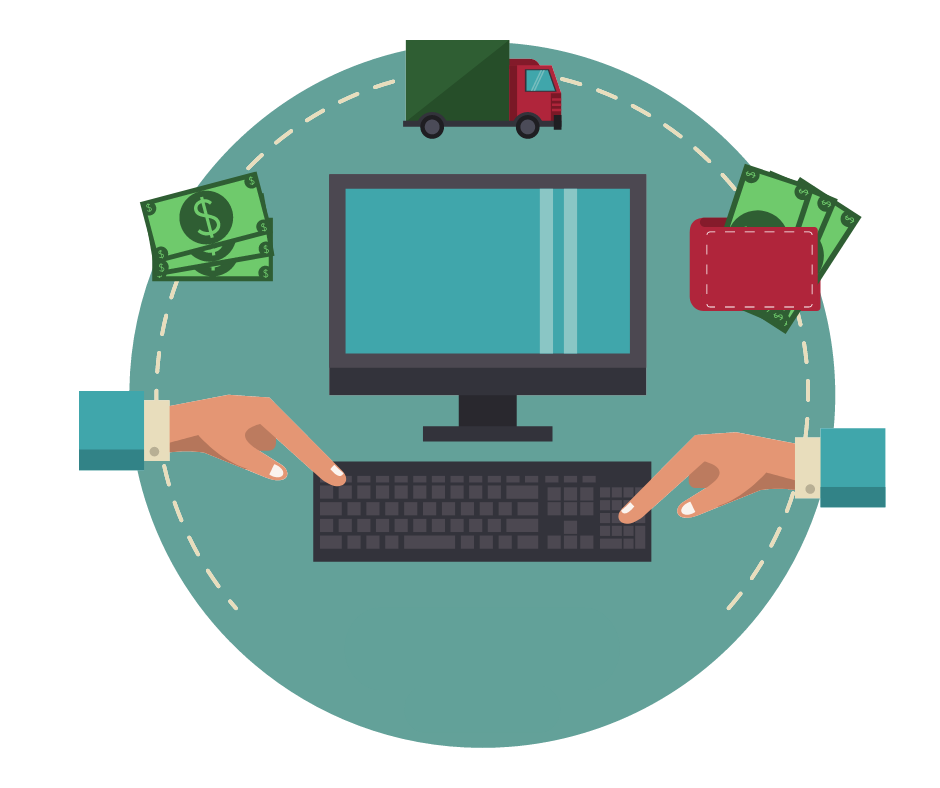 Not yet making money online?
Start your own dropshipping business. Sign up for a free trial of DSM Tool and we'll help you get started. Today is the day.
3. How to find eBay best selling products of a specific eBay seller
Once you located another eBay seller or drop shipper who sells the same or similar products you want to sell on your eBay store, it is time to check their best-selling products to get product ideas.
To do that, you'll definitely need a chrome extension called "eBay Popularity Sort". This free tool sorts the most popular products to the least popular ones in the search results — as simple as that. You can download eBay Popularity Sort for free on both Chrome and Firefox browsers.
Let's go and find products to sell on eBay.
First, go to the store of the eBay seller, you found earlier. To access this seller's items, just head over to the upper right side corner of the information box where it says "Items for sale".
Activate the eBay Popularity Sort extension, so it'll automatically sort from the best-selling products to the least ones in the search results.
At this point, all you have to do is search and analyze which item would benefit you the most and simply source it and add it to your listing!
Tip
Did you know that eBay is the first e-commerce platform ever to engage the users with the image-based search?
Final Lines
As you can see, the eBay Advanced Search page has a lot of benefits to eBay sellers like you! If you're a beginner, start using this tool to find other sellers and look for demanded products with low competition. It won't take you too much of your time during the day. It is all about knowing how to search and analyzing the results.
I hope this article was helpful. Now, go get some sweet items to sell!