9

min read
Have you noticed how sellers stress the importance of writing an effective eBay title when selling on eBay? This brings you to ask your first question. Why are the listing titles so important in eBay? Secondly, What makes an effective eBay listing title? This post will attempt to:
Answer these questions

Look into varying factors that impact a good title

Understand the logic behind creating good titles.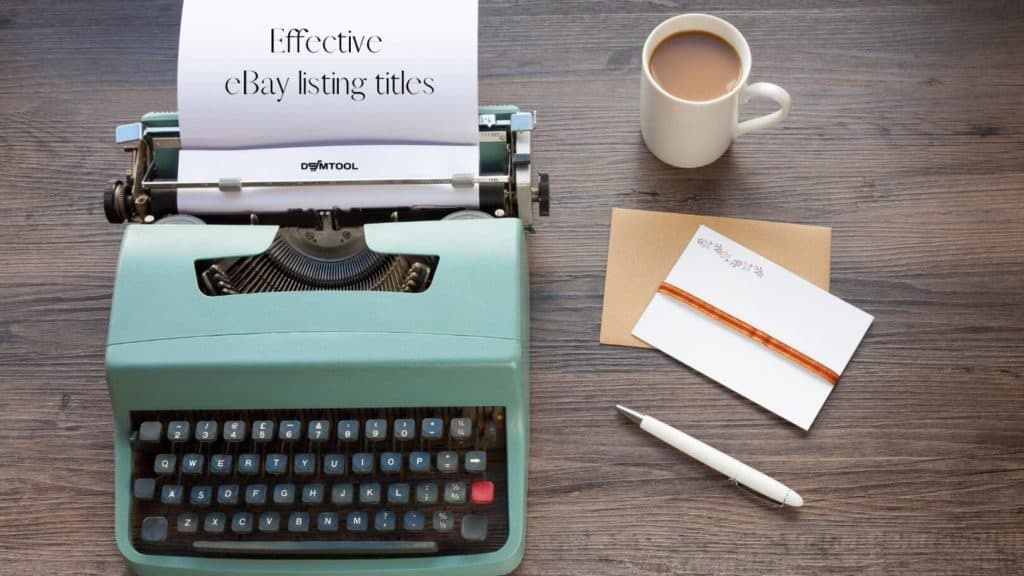 Why are listing titles important to eBay?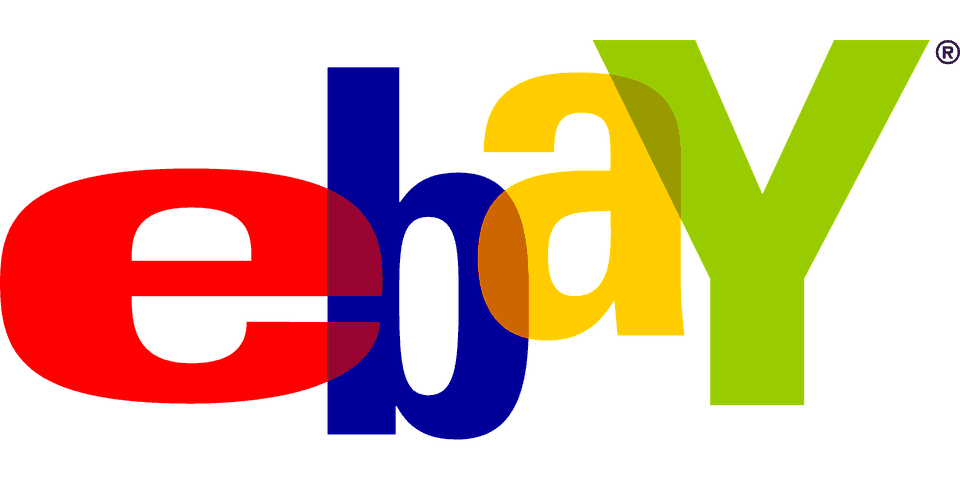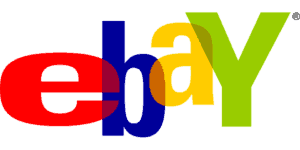 To answer this question, you will find eBay experts who have written good articles, created informational infographics, and finally, YouTube videos that talk about the same thing – Good and effective eBay titles. So what's in a title that makes a great fuzz among sellers on eBay?
All these resources are pointing out one thing in common, SEARCHABILITY. Product titles are important to your listing because it is one of your two slim chances of getting people to look into your product. The first one is your image quality, the second is your title.
Optimized titles result in a good position in search engines, more views from potential customers, and better standing compared to the vast listings of the same niche in the eBay store. With these said, we now can understand the 'why' of having a good and effective title.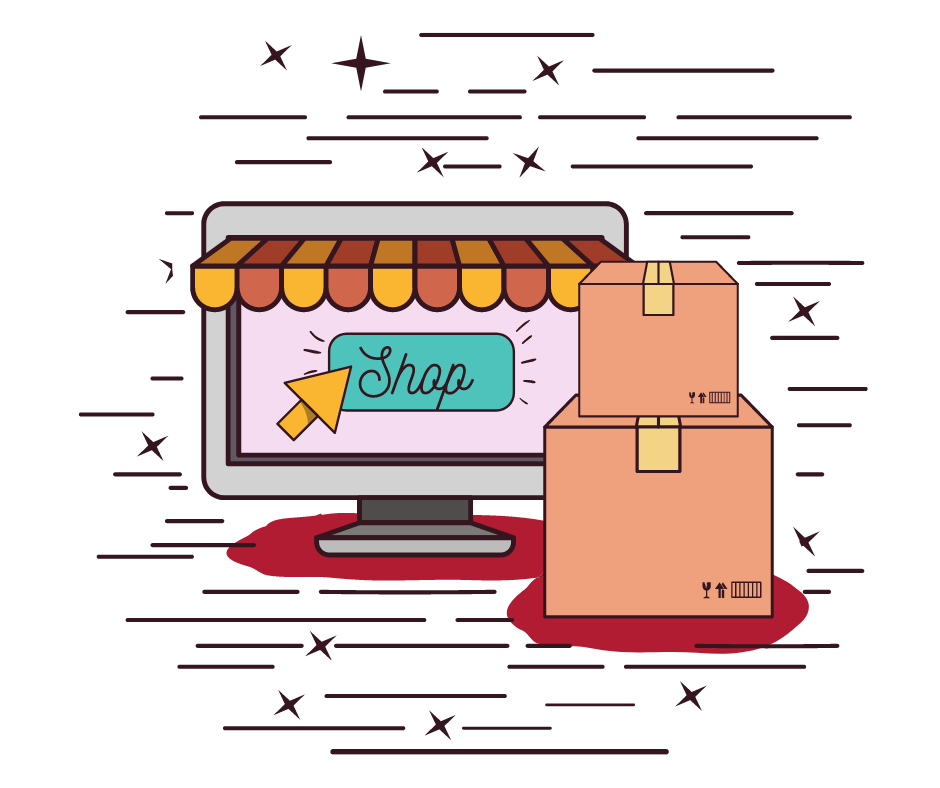 It's time…
Don't wait for success to come. Hire yourself and start your own dropshipping business
What makes an eBay title good and effective?
The main factor that makes an eBay title effective are keywords. Adding the right keyword into the title makes it searchable by people and, as a consequence, putting your product in front of top search engines. The other factors are included in the "should do" and "should not do" of eBay's best practices when it comes to creating titles and descriptions.
Best practices for creating a title straight from eBay!
**What you SHOULD do?**
Include the item's brand name, artist, or designer (both in title and specifics).

Include item specifics! For instance, you can include the color, size, condition, and its model number.

You should state exactly what your item is,

even if your title repeats the category name.
**What you SHOULDN'T do?**
Don't use Plural (saves place)

Avoid the use of punctuation marks (!) or Asterix (*)

Stay away from the use of words like "wow", "look" or "new" – buyers are not searching for these words

The use of (too many) acronyms (shortcuts) for instance PCS PCK and etc. is not advisable.

Avoid using ALL CAPITAL LETTERS
However, there are more eBay title tips you can consider in creating a new eBay listing: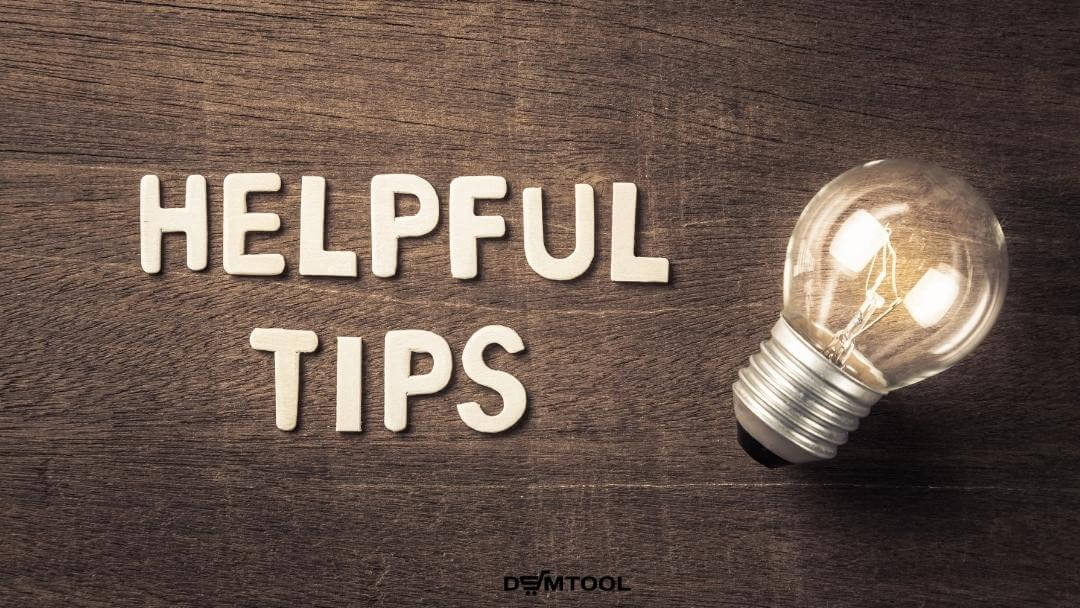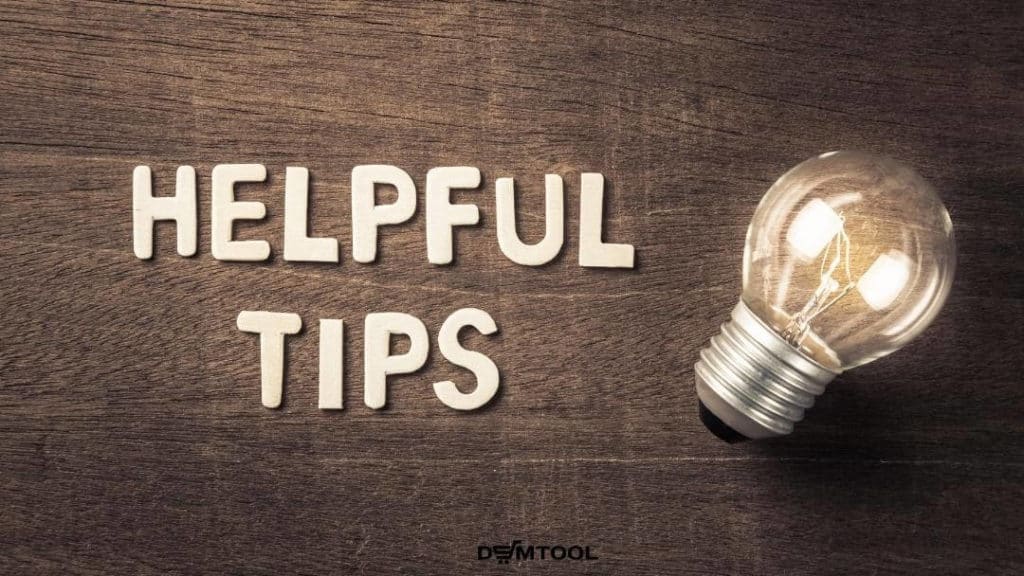 Tips For Writing An Effective eBay Listing Title
1. Strategically position highly researched keywords in your title.
This means using your main keyword in the first part of your title.  This makes a great impact on your listing. With keywords placed at the very start of your title, you are technically making it easier for people to find your product (in SEO, doing this makes it easy for search bots to find you).
Use Google Keyword Planner to help you find the best keyword in your niche. Here is a quick tutorial on how to use the keyword planner.
Quick Tutorial on How To Use Google Keyword Planner
Alternatively, you may also use a similar tool to search for the best keywords with the highest searches. There are free tools available to use, or you may take advantage of top keyword tools' free version Ahrefs, MOZ, and Semrush are SEO tools that offer free versions though limited in many aspects. We will discuss in another post the best keyword tools to help you with your keyword research.
So if you are selling dog collars, and the best-searched keywords are leather dog collars, then you should use these keywords at the beginning of your eBay title:

Besides, you can use the DSM Tool suggested title keywords feature. On the one hand, it can show the keywords for your listing title based on the competitors' eBay listings. On another hand, this feature searches for the best keywords on eBay for the specific listing:

2. Proper Capitalization
This means capitalizing the right words, and or capitalizing where it is applicable. How does this help? Technically, bots will still be able to find your listing regardless if it is capitalized or not. However, we are targeting people not bots. So even if the bots find you, people may or may not click on your listing depending on what they see.
There are at least two areas where capitalizing proves effective:
Capitalize the first letter of each word in your product title. This style of writing appears professionally done, looks appealing and easy to read.
   Example:

Capitalize power words to make a point. While eBay best practices include NO to CAPITALIZATION, this style of capitalization stresses a product's strongest points. Something that you want customers to immediately see. Plus the title still looks professional and easy to read.
   Example:

And two areas where capitalizing and non-capitalizing proves not effective
Capitalizing all the words in your listing title. This style of writing looks too strong and spammy, it scares buyers and potential buyers away. You will want to stay away from this style of writing.
Example:

Non-capitalization of the first letter of each word in your title. This style of writing lacks professionalism and leaves a bad impression that the seller lacks initiative and focus on what they sell.
Example:

Based on the presentation of mentioned eBay titles, people would rather choose to click a listing that looks professional and properly written vs titles that appear spammy and less appealing.
As simple as capitalization may seem, it reflects the seller's professionalism and business etiquette. Customers will have a good impression of good service.  
3. Maximize the use of allowed 80 characters in your product title
While it is not always possible to meet the 80 character limit in titling a product, it is always good to hit at least 75 characters. Ebay's best practices state that the move to use this eBay title limit allows the seller to add optimum words to describe their product. At the same time, the title of the eBay listing isn't too long nor too short to present a product.
4. Use a general formula in creating a title
Product + Item Specifics + Key points/Benefits
No need to use fancy words, use just the facts to capture your audience's attention.
Follow this formula in writing effective eBay listing titles and the process will come quick and easy:
The product always comes first because the product is usually the main keyword. You will want the eBay SEO bots to find the keywords easily. Therefore, strategically place it at the beginning of your eBay listing title.

Item Specifics could be the color, the size, the brand, the model, and the packaging. You want customers immediately to see the specifications of the product. Consequently, adding it to the listing title is important (see more at the notes below).


Key points or Benefits could be shipping benefits, product inclusions, freebies, and others. Writing in the eBay title the benefits that the customer can get from purchasing your product helps them decide whether your product offer is better than the other. Plus, it makes your product more appealing.
Example:

In black is the product, in orange is the item specifics, in blue is the benefits.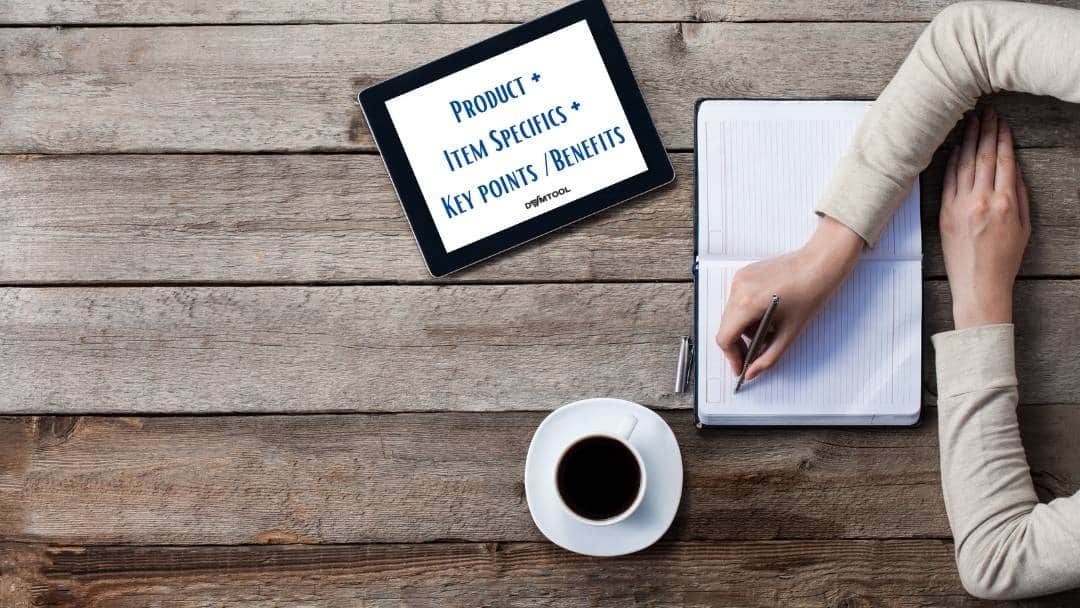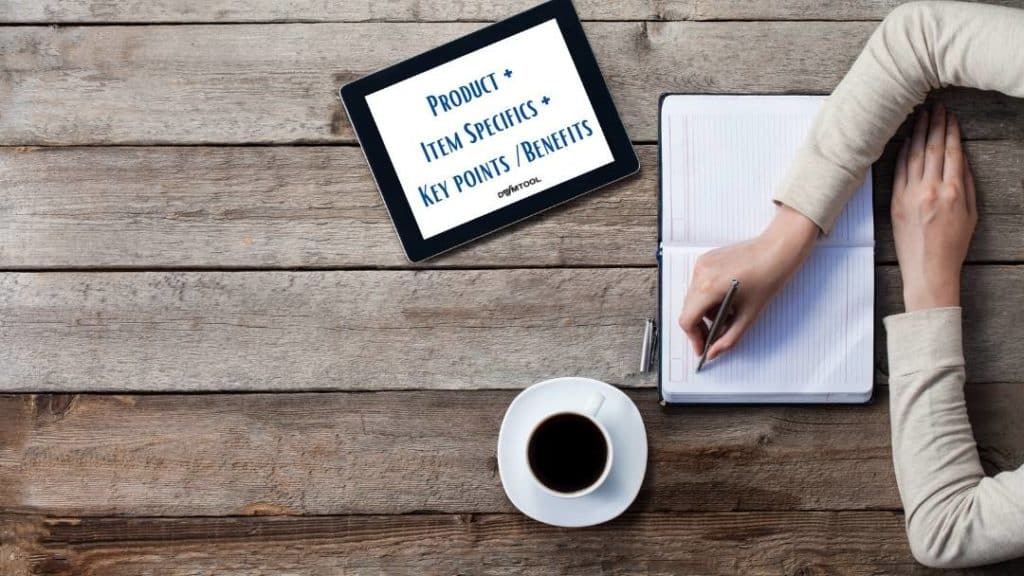 Optimizing Your Product Listing on eBay
As important as the Titles are, there are other factors that contribute to a good eBay listing. These factors help promote your product. This includes item specifics, image editing, usage of templates, content editing, and being mobile compatible. You can read more about it in our complete guide to eBay SEO as part of your marketing technique to make your selling experience a blast.  
A combination of a well-written effective eBay listing title and these other factors makes a first good impression in a matter of seconds, can convert into sales in a matter of minutes, and can gain more views in a matter of hours. 
We also asked Jack Pitman, A well-known drop shipper, and YouTube pro for his opinion about eBay titles:
There are 2 main things to keep in mind with eBay Titles. Improving Ranking and Standing out From Competition.

The goal of Improving Ranking is accomplished by adding keywords that bring more interest in your item without making the item title misleading,

The goal of Standing out from Competition is accomplished by using words in a different order, using different words, and thinking of other creative ways to be different from your competitors without losing out on Search Ranking.

Good title optimization means taking advantage of both of these concepts. That being said, some people focus more on one than the other.
Check out how he does it:
Speak your mind
Did you like these pieces of advice on how to write effective eBay titles? Do you know any other tip to create a good product title? Share it with other eBay sellers below in the comments.
We wish you more effective listing titles that will bring a lot of sales!