Amazon Prime Day 2022 is one of the biggest eCommerce events hosted by Amazon. It´s like the Black Friday in July. It will be taking place next month on Tuesday, July 12th, and Wednesday, July 13th. This means that Amazon Prime Sale Day is less than a month out — so prepare for mega sales on those two days.
In this article you will learn more about:
What is Amazon Prime Day?
When is Amazon Prime Day?
How much does an Amazon subscription cost?
Prime Day origins & duration.
Countries that can participate in this event.
Amazon Prime Day deals.
Finding the best deals.
Preparing for Amazon Prime Sale Day.
Early Prime Deals.
Amazon Prime vs Black Friday.
How to make the most of this sale season if you are an eCommerce seller.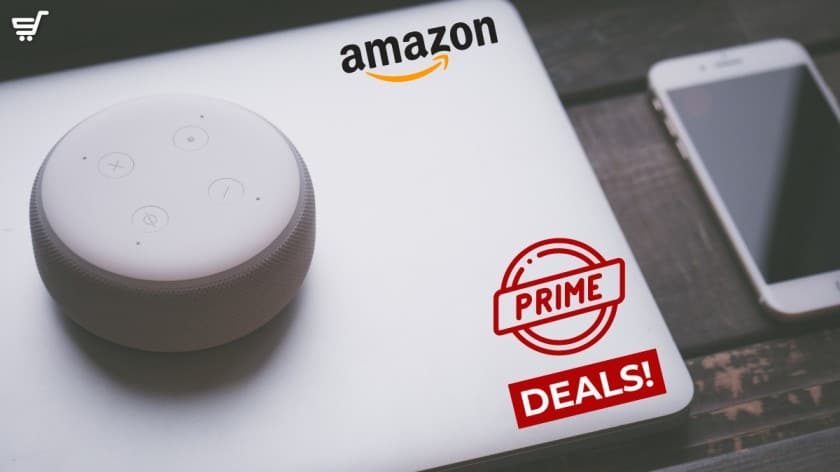 What is Amazon Prime Day?
Amazon's Prime Day is the biggest selling event on the platform every year. This annual two-day deal is normally held around summertime, July specifically, and it is an exclusive event only for Amazon Prime members only — It is Amazon's very own "Black Friday" for two days in mid-July.
Last year, the online retail event was held on June 21st and 22nd due to stock shortages caused by the pandemic back in 2020. However, Amazon prime day deals are coming back by July again.
When is Amazon Prime Day in 2022?
This year, Amazon Prime Sale Day will be taking place on Tuesday, July 12th, and Wednesday, July 13th returning to its usual selling feast extravaganza in the middle of July appealing to summertime.
Furthermore, it's important to point out that you don't have to wait until July to start benefiting from Prime Day deals, these great selling discounts are now live.

Prime Day origins & duration:
Prime Day sales started back in 2015. That year Amazon was celebrating its 20th anniversary. The main goal Amazon had was to encourage people to spend more during the summer season rather than the typical high spending months that go from October all the way to December.
— Furthermore, Amazon wanted to offer more deals at a higher volume than on Black Friday.
From that point on, it has grown to be the biggest selling event in the eCommerce world. Other large retailers also take advantage of this global sales event by launching their very own promotions on the products they offer.
The prime day started as a 24-hour event. However, due to its success, Amazon added more hours to this sales experience. Instead of being a day, they added 12 more hours to make the Prime event a 36-hour selling frenzy. But that wasn't enough, throughout the years, this large retailer decided to go on a full 2-day experience for their members.
Continue reading to see the best Amazon Prime Day deals coming up this year which also include great offers from large retailers that will participate such as: Walmart, Best Buy, Target, Home Depot, and more.
How much does an Amazon subscription cost?
In order to be eligible for these awesome deals, all it takes is for you to create an account on Amazon. Prime membership plans may vary in price. You have the option of paying $14.99 per month or if you prefer a yearly subscription, it'll be $139.
— Keep in mind that the plan automatically renews until canceled.
If you were an Amazon Prime member at some point in your life but you decided to cancel the subscription, you can still benefit from Prime Day deals by reactivating your account and simply hit the 30-day Prime trial when the official dates are close — just remember to cancel it before the month is due.
It's important to point out that due to the recent price increase, Amazon Prime Day will not be affected by it. However, as good news, it may be possible that Amazon will offer larger sales on that day or that retailers involved in this event will extend the duration of their Prime deals as an additional value to all members.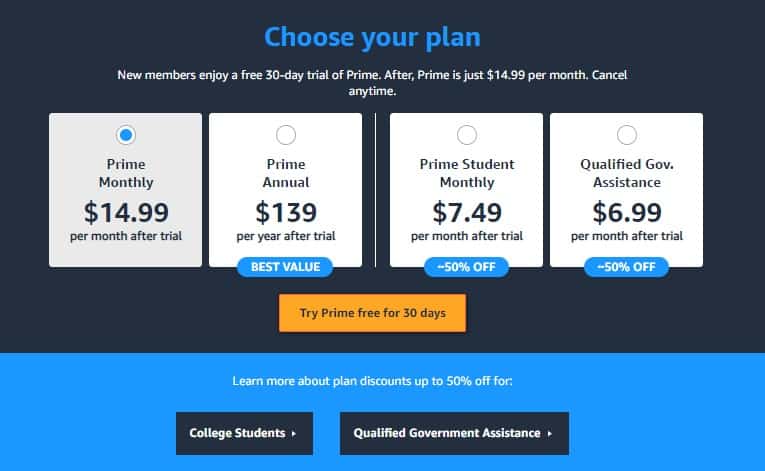 Countries that can participate in this event:
Amazon Prime Day has expanded its reach to over 20 countries, from America all the way to Europe and Asia. Furthermore, Egypt, which is a country in Africa will also be able to participate in this great event.
Here's the full list of countries that will be participating in this Prime event day:
Austria
Australia
Belgium
Brazil
Canada
China
France
Germany
Italy
Japan
Luxembourg
Mexico
Netherlands
Portugal
Singapore
Spain
United Kingdom
United States
Poland
Sweden
India
Saudi Arabia
United Arab Emirates
Egypt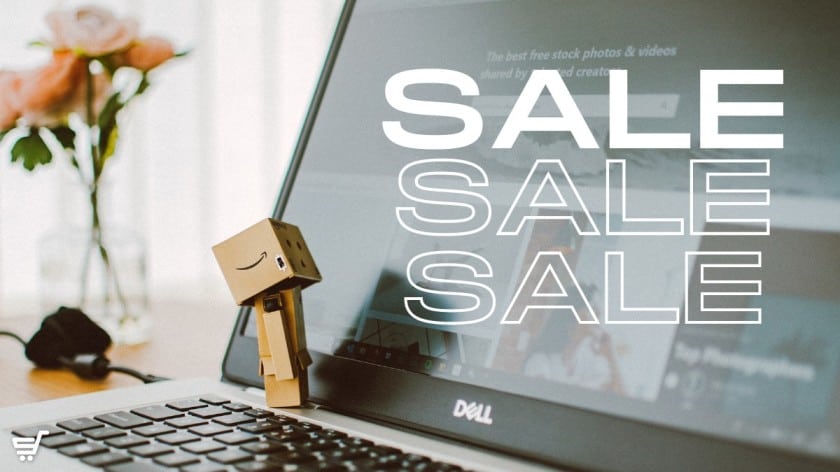 Amazon Prime Deals 2022 to pay attention to:
Amazon has revealed the first wave of Prime Deals 2022 members can benefit from. The best offers will be found on Amazon devices where they are already available. Devices such as Echo Dot (4th generation), Echo Show 5, Fire 7 Tablet, and others will be saving you up to 55%.
One of the best ways to organize your shopping cart on Amazon Prime Sale Day 2022 would be through Amazon's devices & apps:
Alexa: Amazon Prime members can discover great deals by asking Alexa: "Alexa, what are my Prime deals?"
Amazon Apps: The best thing about having the Amazon app on your phone is that it makes your shopping experience more convenient. As a member, you can shop anytime and anywhere.
Finding early Amazon Prime Deals: There are already some awesome early deals you can start looking at on the official page of Prime Day on Amazon. You can save in your shopping cart the products you wish to purchase and if eventually, you'd like to cancel it, you can simply do so without a problem.
— Now, let's dive into some of the most appealing deals Amazon has to offer:
The List of the Best Deals on Amazon Prime Day
This is the perfect device for every household. The iRobot will effortlessly clean your floors thanks to its multi-surface rubber and high power suction. Moreover, thanks to the vSLAM navigation system, it can detect the dirtiest areas in your house and clean them up.
— How cool is that? You won't have to worry about a dirty house again!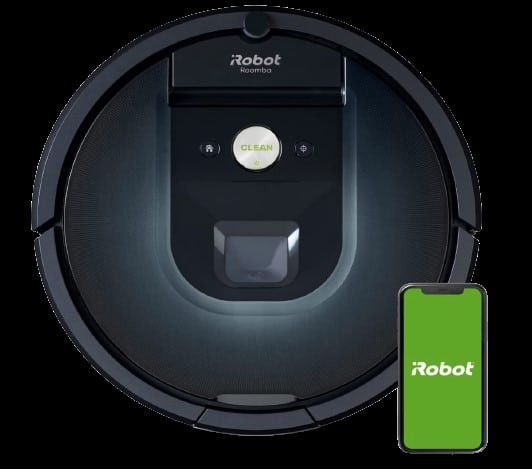 2. Smart Speaker – Alexa Dot(3rd Gen) & Echo Dot(4th Gen):
One of Amazon's most popular smart speakers, is the Alexa Dot. It's designed to stream songs from Amazon Music, Spotify, and other streaming services. Moreover, you can ask Alexa anything you want.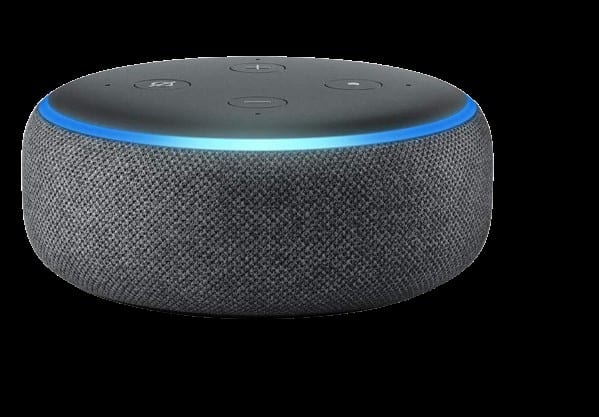 It will be executing a quick search of the inquiry on Google and provide you an immediate answer.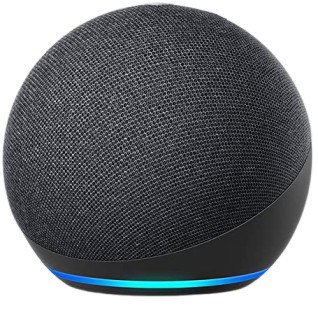 You can ask Alexa to play music, answer questions, narrate the news, check the weather forecast, set alarms, control compatible smart home devices, etc. Back on June 21, these devices dropped in price from $49.99 to $24.99. This year might be the same — so be on the lookout!
Another awesome household item. This MyCook WIFI kitchen robot will connect to your smartphone or tablet. It will send recipes, create a shopping list, etc.
— It has a 7-inch touchscreen which is also 100% customizable.
For example, if someday you're lacking creativity and don't know what to cook, the MyCook kitchen robot will offer you more than 8,000 different recipes. From vegan diets, celiac, vegetarian, etc. In addition, it will offer two cooking modes: Manual mode and guided-mode which will help you cook, all you need to do is press on the recipe you want and that's it!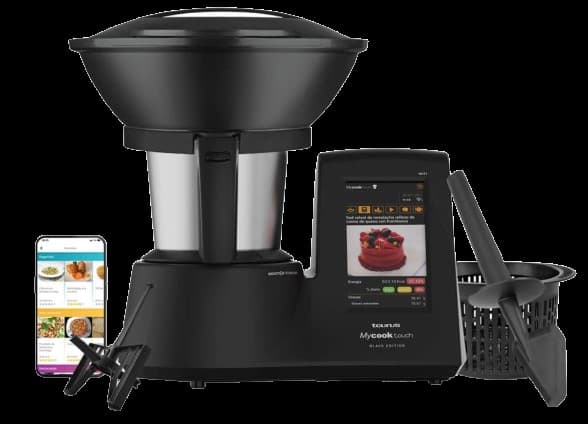 4. Fire TV Stick 4K – one of the best Amazon Prime Sale Day deals for you
Just like an Apple TV 4K, the Fire TV stick offers an awesome cinematic experience with a vibrant 4K Ultra HD supported by Dolby Vision. You can also enjoy Live Streaming applications where you can follow sports, news, YouTube, Netflix, etc.
This is a great alternative to the Apple TV app. This device was one of the most popular deals last year, just like the Echo Dot Amazon device, this Fire Stick dropped in price from $49.99 to $24.99. This year might be the same as well.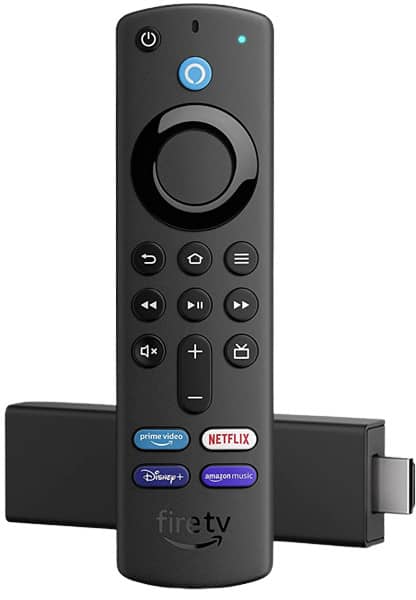 5. Apple products
When it comes to Apple devices, you have phones (iPhones), Apple watches, Apple AirPods, etc. Before the days of the famous iPhone Pro, iPhone 13 Pro Max, and iPhone 12 Mini, there was only one option you could pick on these devices. There weren't too many options as they are nowadays. Of course, you want to consider the price you're paying versus the retail price of the device. — One of the best options is the iPhone XR, it is a cheap option
For more picky phone users, you have the option of the iPhone 12 or 13 with a larger screen and premium features and still get a sweet discount price on these devices on Amazon Prime Sale Day 2022.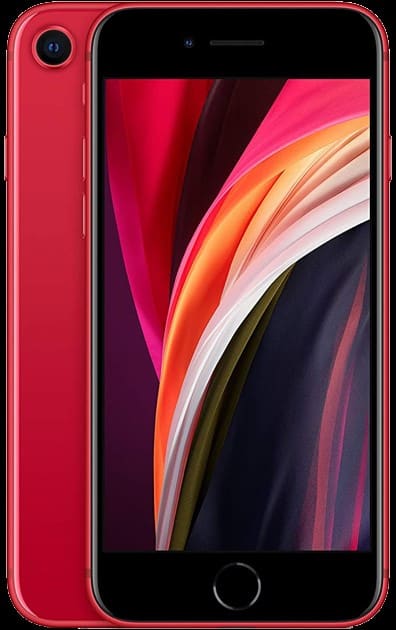 iPhones tend to be more accessible to consumers via carriers and third-party retailers with even bigger deals offered throughout major shopping seasons. That is why phone lovers will see sweet deals on Prime Day making it the perfect opportunity to save on an iPhone via Amazon.
Apple watches are also a great deal at this event. Specially made for convenience and user experience, it allows you to make calls or send messages from your wrist. In addition, it is perfect for users that love to practice outdoor activities such as swimming, running, etc. Since it is waterproof and dust resistant.
— Furthermore, fitness enthusiasts also find this device useful since they can track the calories they burn, total steps, etc.
Prime Day Best Sellers Worldwide
Here's a small list of items that were popularly sold in different countries that were able to participate in this huge Amazon Prime Day event:
United States: Electric Water Flosser, Organic Plant-Based Protein Powder, iRobot Roomba 692 Robot Vacuum.
United Kingdom: Vacuum Cleaner, Jack Daniel's Whiskey
United Arab Emirates: Dishwashing Liquid Soap, Samsung Galaxy.
Turkey: Samsung Galaxy, SanDisk 16GB Ultra Fit USB 3.1 Flash Bellek.
Spain and Portugal: Dishwasher tablets, Baby diapers, Xiaomi Redmi smartphone.
Singapore: Natural Coconut Water, Red Label Australia Cabernet Merlot Wine, Body Fat Scale.
Netherlands: Oral-B Precision Clean Brush, Detergent, SanDisk.
Mexico: Razer Kraken Tournament Edition, Maybelline Mascara lash sensational sky high, Stick Vacuum Cleaner
Italy: Liquid Sanitizing Washing Machine Detergent, Oral-B CrossAction Replacement Heads for Electric Toothbrush
Germany and Austria: Samsung Galaxy, Android Tablet.
China: L'Oréal Face Care Set for Women, Skin Tone, Electric Toothbrush Replacement Heads
Brazil: Smart Lamp, Heinz Tomato Sauce, OMO Washing Powder, Mondial Air Fryer.
Tip
Last year's Amazon bestsellers worldwide were divided into 5 main categories: Beauty products, nutrition products, electronics, apparel clothing, and household products.

The most popular items were Amazon device Echo Dot and the Fire TV Stick (according to Amazon itself).
This year, Amazon is offering Prime members 50% off on products offered by major brands such as: Samsung, Sony, Bose, and SharkNinja. It will showcase their lowest price yet, so be on the lookout for these products close to launch day on July 11th.
Another interesting fact is that Amazon is encouraging customers to already start spending from now until Prime Days. This is not only to start raising sales and revenues but also to help small business owners who offer their items on the platform.
So for every dollar spent on eligible products offered by small businesses, you'll be able to draw in for special prices for the Super Bowl LVII, Meet & Greet with the cast of Book/Movie Franchise Lord of The Rings, special Amazon gift cards, etc.
The good news is that there are more Amazon deals every year. However, keep in mind that not all products receive good discounts on Prime Day. The best deals could be found on Amazon's smart home devices and tablets. They tend to see new record-low prices.
One of the product lines that don't normally receive a good discount on Prime Day is the HD high-end TVs, Amazon rarely offers great discounts on these items. Nevertheless, you can find interesting deals on Fire-enable TVs which are relatively cheap.
— Options such as QLED, and OLED from LG are always a good go-to for TV offers.
Preparing for Amazon Prime Sale Day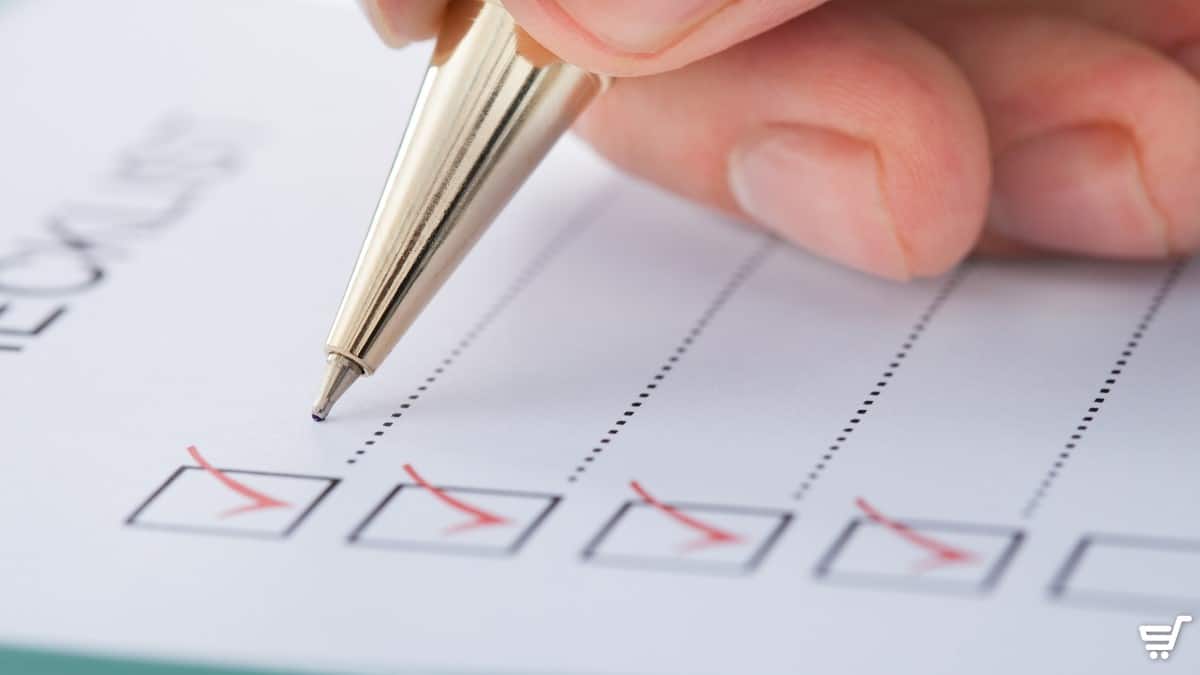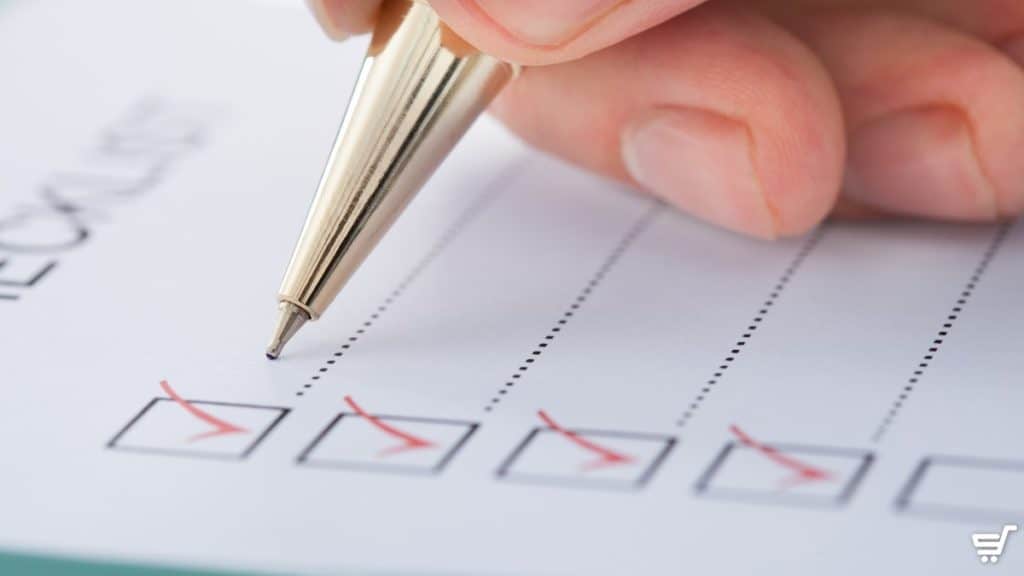 Here are a few tips before the big sales begin. I'd recommend you to start looking out for Amazon's LIVE offers where they tease this event. Some of the places you can find more about Prime Day special offers are through Amazon's subscription services such as Audible, Music Unlimited, and Kindle Unlimited.
— So if you haven't already, it may be a good time to sign up.
Furthermore, there are 3 essential steps you can take to prepare for this big 48-hour biggest Amazon sale day:
Getting an Amazon Prime free trial:
As previously mentioned above, Amazon Prime Sale Day is exclusively reserved for Prime members. So if you're not a member yet and you're hesitant to activate an Amazon plan, you can subscribe to their free trial where they activate your membership in the lead-up to the event.
— Just be careful that you time your membership to run over the period of Prime Day.
Be flexible on your choices:
Even though lots of users tend to already have their choices dialed in what type of products they want out of the Amazon Prime Deals, which is always a great place to start, it is always important to stay flexible. Sometimes the products that you'll be expecting to have a good discount price will not even appear on Amazon's deal.
Therefore, do a little window shopping, and find other deals. You never know what you'll find. There might be an equivalent or similar product with a much better deal.
Arrive early:
Get ready early, you want to be one of the first to check-in. Deals will not fly overnight, however hotter offers will certainly have a high demand. Don't miss out on your chance. If there's something you really want and you are able to find it within their deals, save it on your shopping cart. If you ever change your mind, you can always cancel it.
— Follow up on these 3 main steps in order to really take advantage of Amazon's big selling event by July.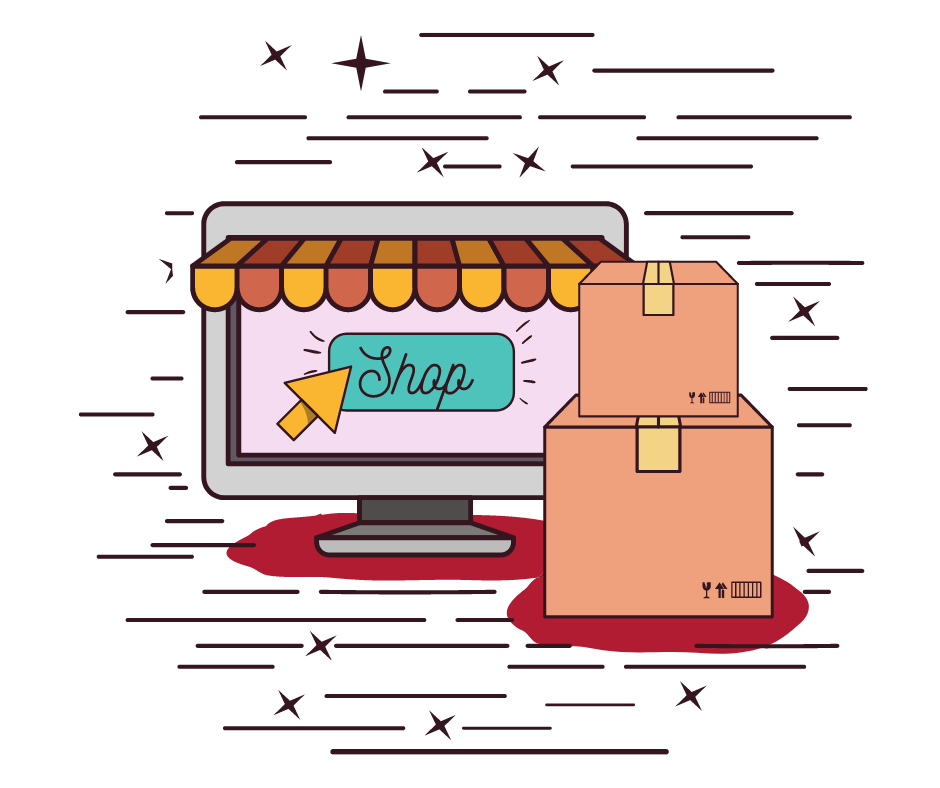 It's time…
Don't wait for success to come. Hire yourself and start your own dropshipping business
Amazon Prime vs Black Friday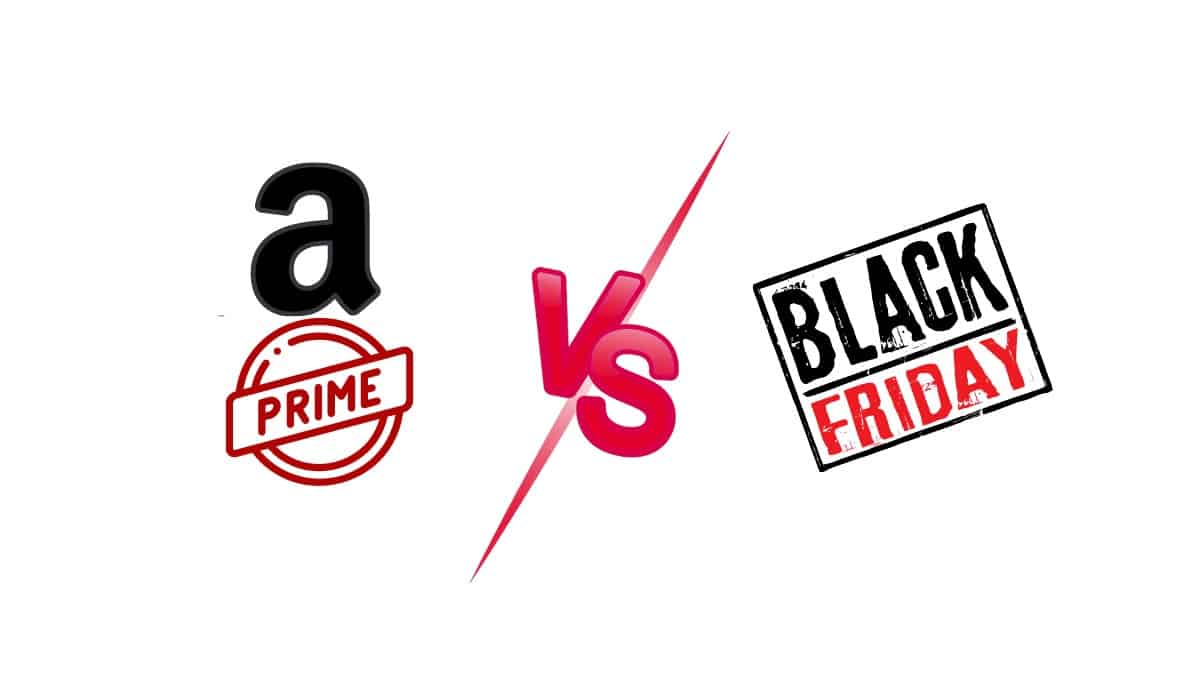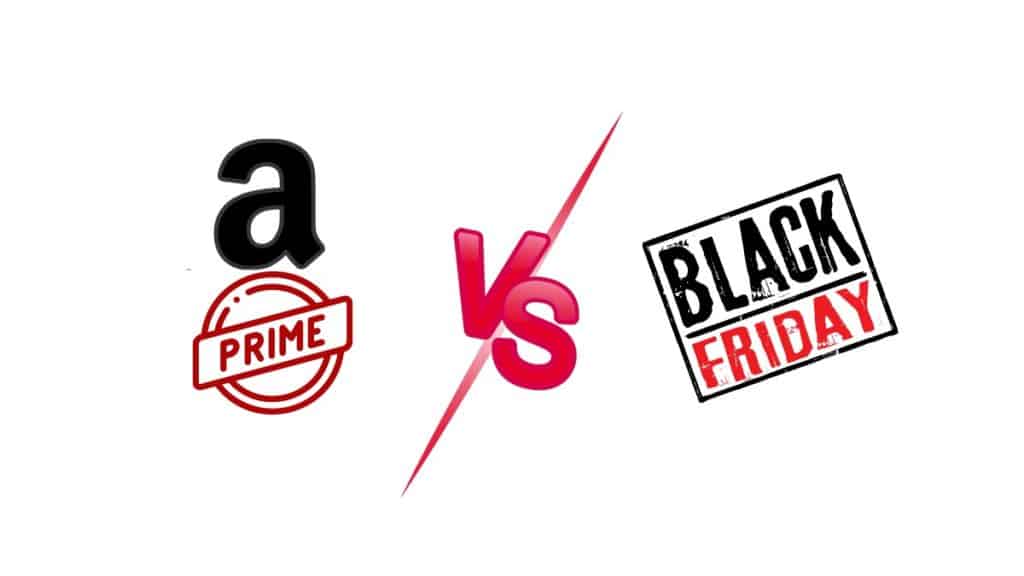 Both of these events are considered the biggest online and offline sale events Worldwide. However, even though they're alike, and someone even calls Amazon Prime Sale Day the Black Friday in July. But they are not the same — aside from the date that they are executed.
Amazon Prime Day is mainly focused on Amazon-related items. There's only a handful of other large retailers that will be able to compete against them with discounts of their own. Moreover, there's also significantly less demand by consumers since it is exclusively for Amazon members. This means that it is easier to benefit from these great discount deals.
Black Friday is focused more on a broader level, there's a huge list of retailers that will hop on this bandwagon. The prices on different products from a variety of brands may be considered a bit cheaper worldwide than on Prime Day. However, this means that the level of consumer demand is way higher, meaning that you need to be razor-sharp in order to benefit from these deals.
In the end, both events are great to benefit from. However, at the end of the day if you're looking for a more comfortable shopping experience I would recommend Amazon Prime Sale Day to be your main shopping go-to.
However, if you are looking for deals on TV's, Laptops or other Brands, then you should try to purchase during Black Friday.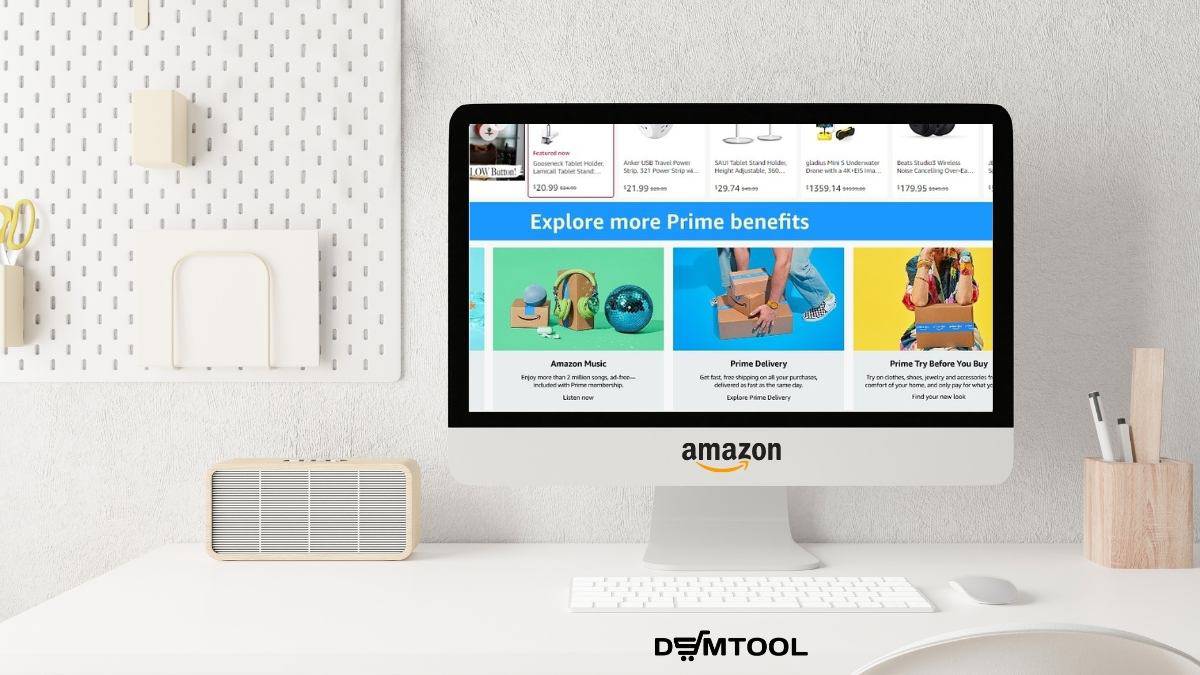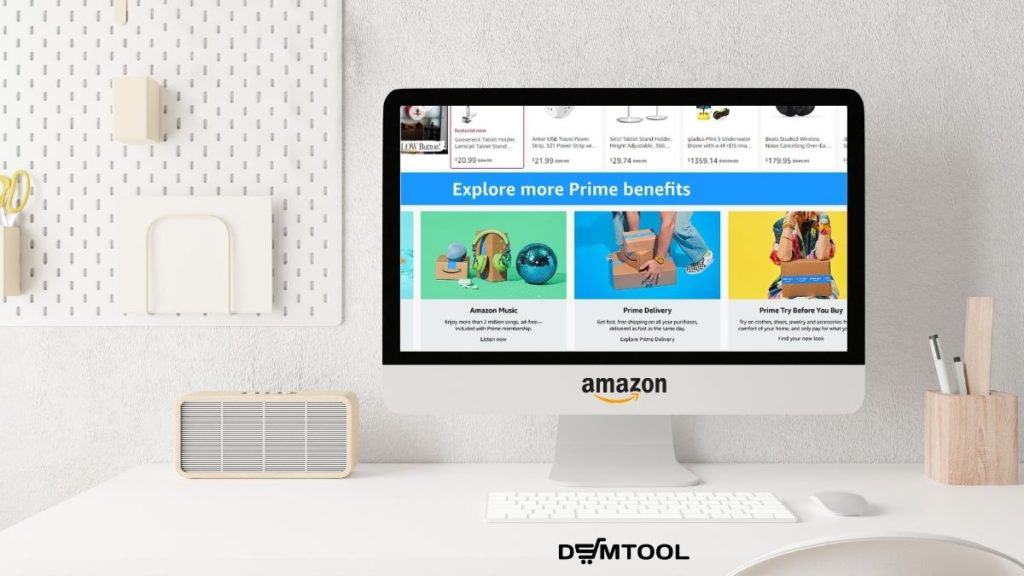 How to make the most of this sale season if you are an eCommerce seller
If you're an eCommerce seller and you would want to jump into this amazing selling party alongside Amazon, then there are a few things you should do beforehand:
First off, if you are an Amazon seller, it's important to work with an Amazon program such as: Fulfillment By Amazon (FBA), Fulfillment by Merchant (FBM), Seller Central, or Vendor Central. The second step is to meet Amazon's deadlines. There are certain parameters that may apply to your case. However, by the time you read this article, most likely you won't be able to apply for this year's deadlines. Anyway, you can try it.
On the plus side, keep in mind that every year is pretty much the same unless Amazon decides to run Prime Day on another month again.
Here's an example of Amazon's deadlines for this year's Prime Day event:
June 10th, 2022: Submitting coupons to run during Prime Day week.
June 20th, 2022: Fulfillment by Amazon stock in order to ship during Prime Day week.
July 8th, 2022: Placing down your Prime Exclusive Discounts.
It's important to prepare ahead, especially when it comes to your product inventory and pricing. Every single seller is encouraged to fully stock-up their items and treat this event like any other huge holiday.
— Ensuring you don't run out of stock on probably the most important days for your eCommerce business.
In case your products are imported and you're working with the FBA program, then it's important to allow enough time for your shipments to arrive at Amazon's warehouse. This is done by incorporating a lead time which is the initiation and completion of the shipping process.
For example, say you submit a lead time of 30 days when the shipment will be arriving 15 days later. This has your inventory out of stock for 15 days and not only that, it's an expensive error to take responsibility for.
Pricing is another huge component that'll feed your success in Amazon's Prime Day event. Discounts and promotions on your products are always heavily encouraged. Prime Day is all about offering products at the lowest price possible on the market.
— However, never go too low on your prices since you won't see any profit which would lead you to a decline in revenue.
Lastly, take advantage of Amazon's Promos, Discounts, and lighting deals. Amazon Prime Day will feature two types of discounts:
Lighting deals: This is a promotion with a limited number of discount offers available for any given item for a limited time. It is also limited to one per customer until the promotional period ends or these promotional discounts are claimed by another client.

Deals of the day: This promotion will last longer than "Lighting deals". Sellers must offer to customers a discount of 20% or greater on the original product's price listed on Amazon in the past 90 days.
Tip
If you have an online shop on eBay, Shopify, or another marketplace, you can also create a sale day or sale week on your eCommerce shop around the same time as Amazon, and plan your ads and promotions strategy in advance. Just don´t use the name of Amazon Prime for it.
The bottom line, Prime Day is an awesome opportunity for sellers as long as they meet Amazon's requirements and deadlines. Preparing ahead of time is key in order to succeed in this huge eCommerce event.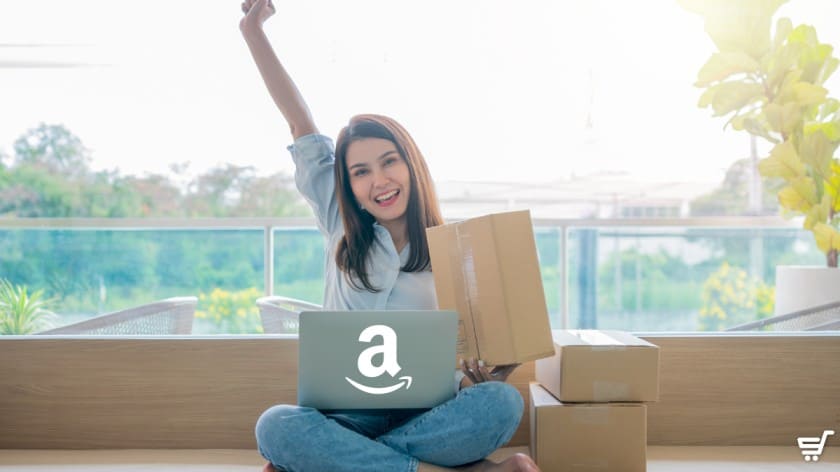 Final Thoughts:
Amazon Prime Day has been evolving since 2015 offering its members an awesome shopping experience with great special deals for the majority of Amazon products offered on the platform.
Even during the pandemic, this event generated 10.4 billion dollars of revenue. Of course, everything is now going to the eCommerce market, especially after the pandemic. Even though the aftermath of Covid 19 with shipping issues in the US, Prime Day generated 11.79 billion dollars in 2021.
— So we can speculate that this year will be no different.
If you're a tech lover and you also enjoy household items along with entertainment, make sure you subscribe and activate your Amazon membership as soon as possible. If not, you can always benefit from Amazon's free trial.