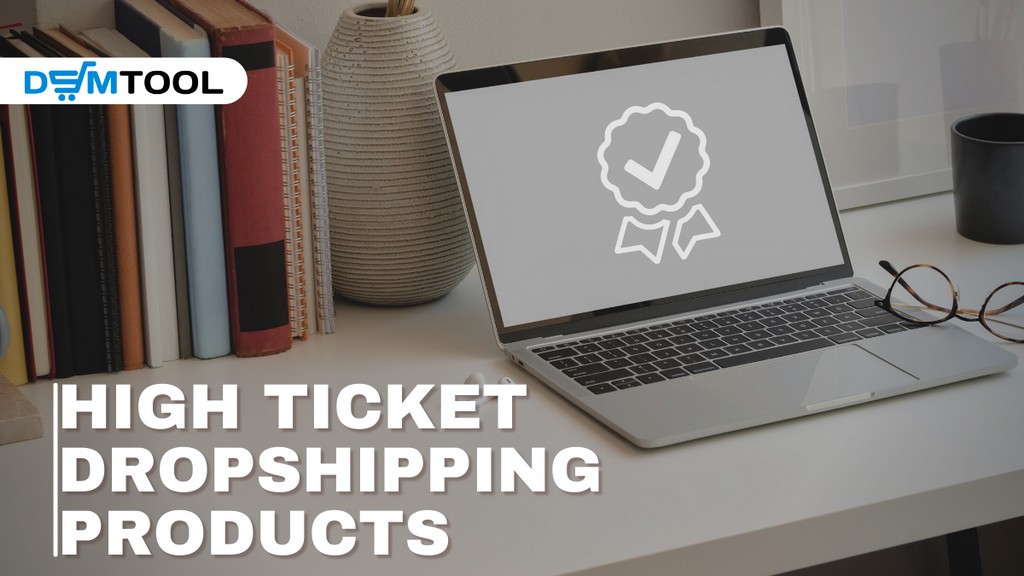 When it comes to eCommerce business, you can aim for two things: either sell by volume with low-price products or focus on high ticket dropshipping – selling more expensive products, gaining more profits but having fewer sales.
Either approach is completely fine, there's no rule of thumb when it comes to dropshipping. It mainly depends on who you want to target, if you want to build exclusivity in your store's brand, etc.
Before we continue with the article, I would advise beginners to start off by selling low price items that have a good demand ratio in order to build a solid sales history, gain more experience, and slowly profit along the way. After that, they can focus on high-ticket products for dropshipping or selling online.
— Let's dive into the topic.
What Are High-Ticket Dropshipping Products?
So the main question is: What are high-ticket dropshipping products? These items are more expensive to sell than other regular dropshipping products because they are more expensive to acquire. For example, technology products, treadmills, office desks, printers, etc.
Furthermore, when you dropship high-ticket products you'll apply another approach. High ticket sales are not impulse buys. They cost more than a couple of dollars. Such products cost between 100- 1000$, so buyers will consider such purchases more. So usually you will need to invest more in advertisements, marketing, and customer support. You have to target a specific audience that will not fully care about the product's pricing rather than the product's quality.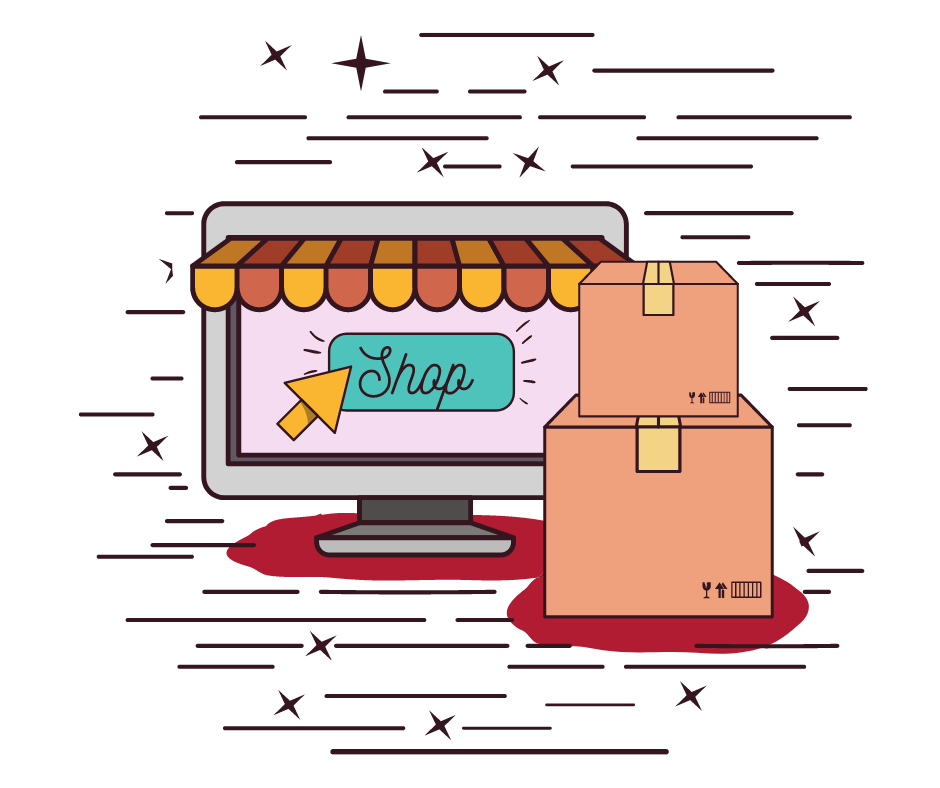 It's time…
Don't wait for success to come. Hire yourself and start your own dropshipping business
Dropshipping High-Ticket Products vs Low-Ticket Products
If you have a dropshipping store, you can sell anything, from cheap small items to more expensive bigger products. To make high ticket sales, all you need to focus on is finding profitable products that have high market demand, finding a reliable supplier to source from, and providing the best customer service possible.
However, you can focus on finding a certain type of product to sell in your dropshipping store. It'll mainly depend on your selling approach. That's why I will quickly explain the difference between high-ticket items and low-ticket products: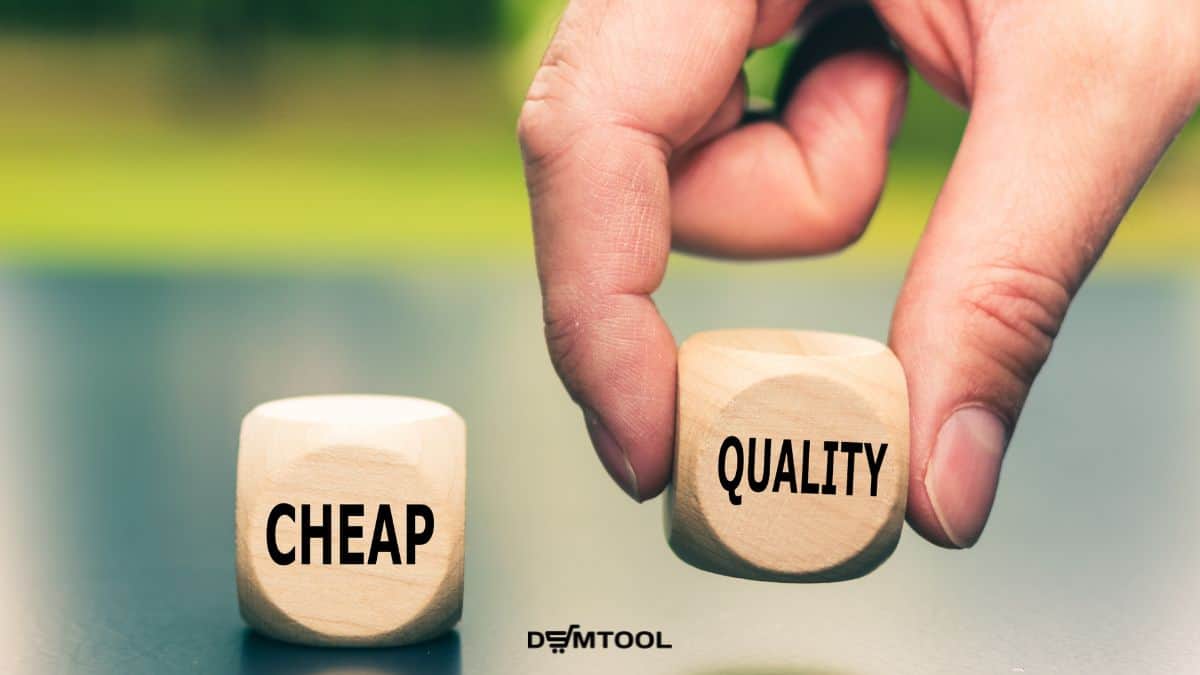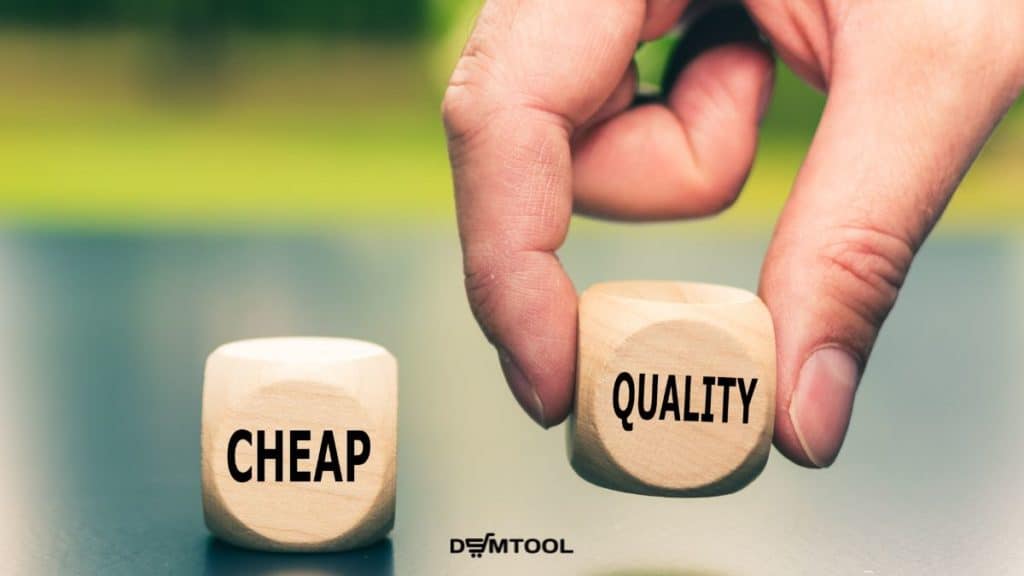 Traffic Generating Products:
These are known as low ticket products which normally tend to sell quite quickly. Since these items are cheap to acquire therefore you can sell them for a low price, and pretty much anybody will be able to purchase them.
Furthermore, these types of products are normally sold on a big scale by dropshippers. They tend to fall under categories such as: Home & Improvement, Garden & Tools, Home Decor, etc. The basic concept of traffic generating products is to sell more of the same item due to the market's demand in order to really profit.
Case in point, for the sake of showcasing this theory — let's quickly review this example of an item I found on eBay: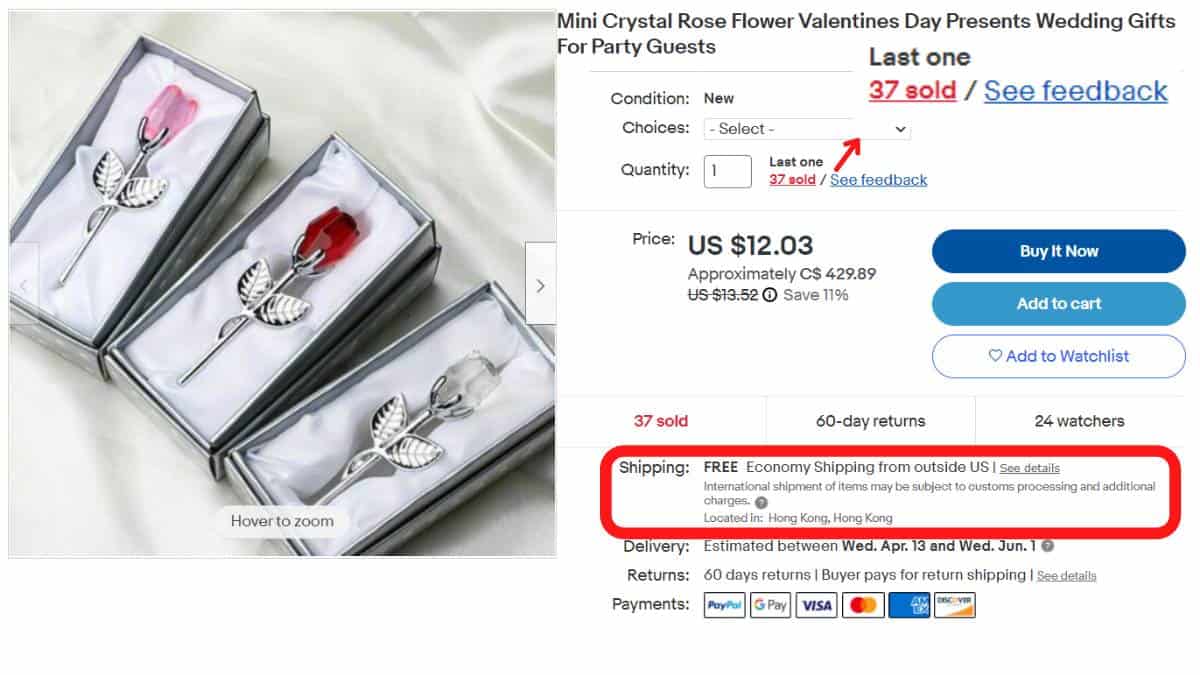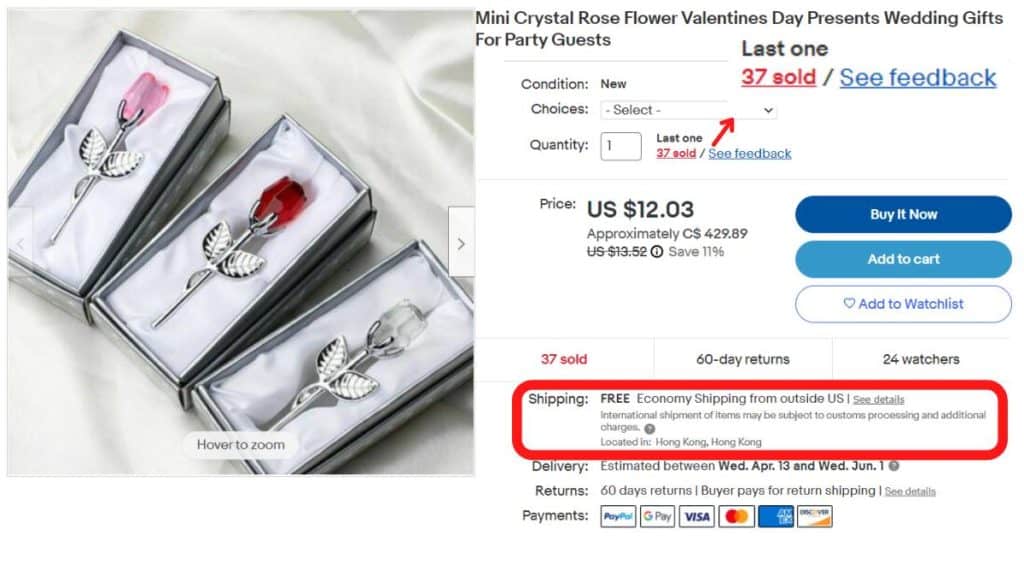 You can see that there's a total of 37 sales made overall for this product. This means that it has quite a lot of demand on eBay. Furthermore, it is being dropshipped from Asia into the US.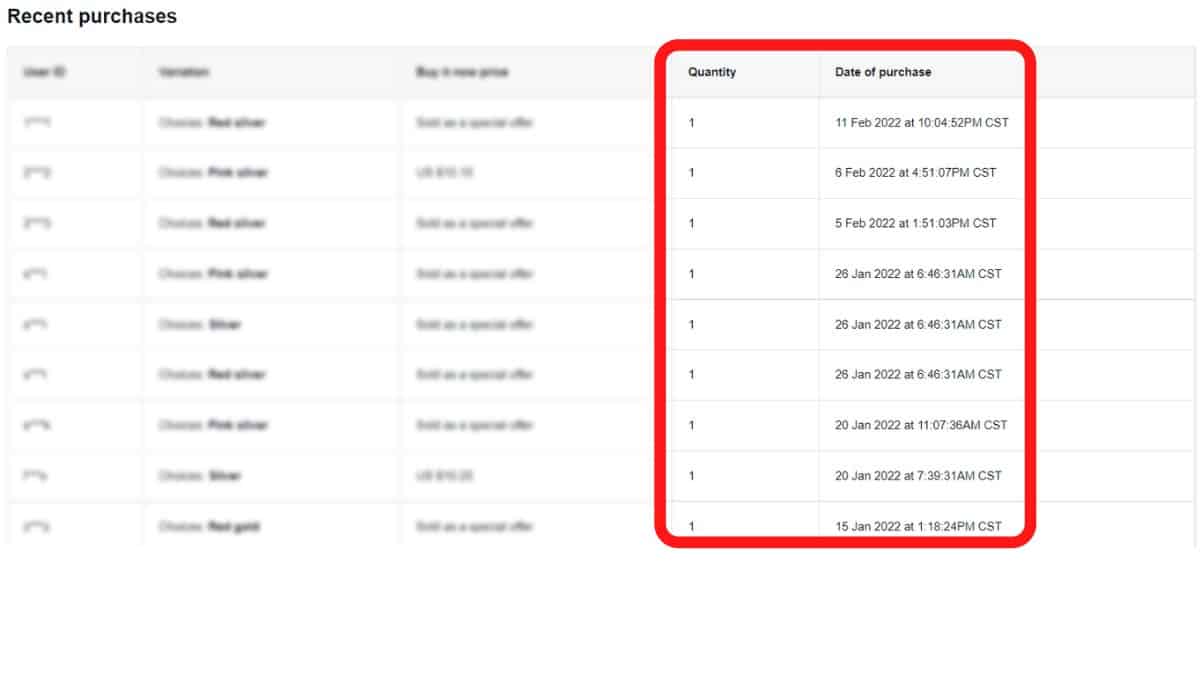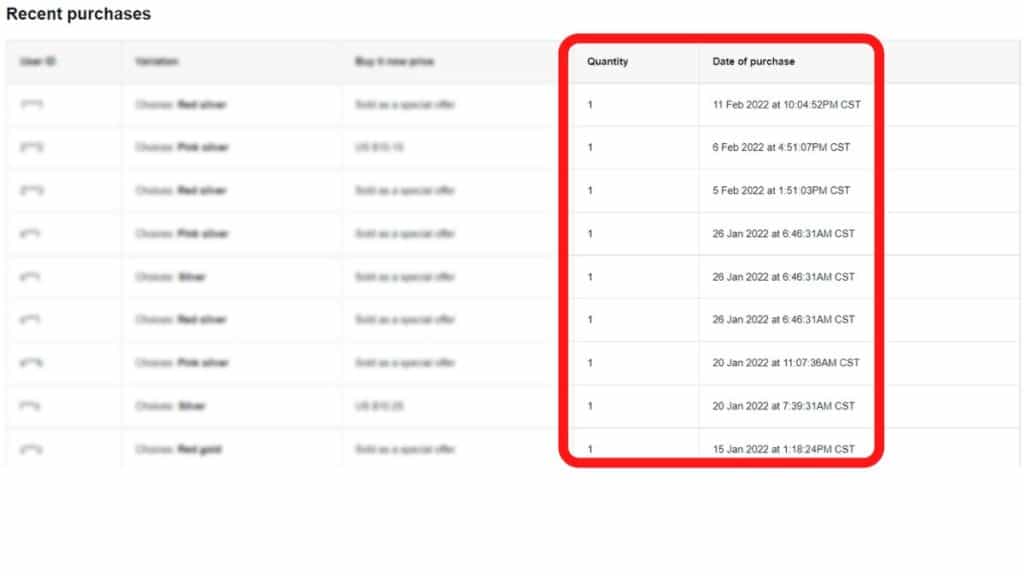 If we take a closer look at the transaction table of the product, you can see that in the laps of a month, from January 15th to February 11th, there were a total of 9 sales made. Traffic generating products tend to make more than 4 sales in a month. You'll find dropshippers selling an item with more than 10 sales made in the past 30 days.
I found the same product on AliExpress for a lower price and free shipping to the USA.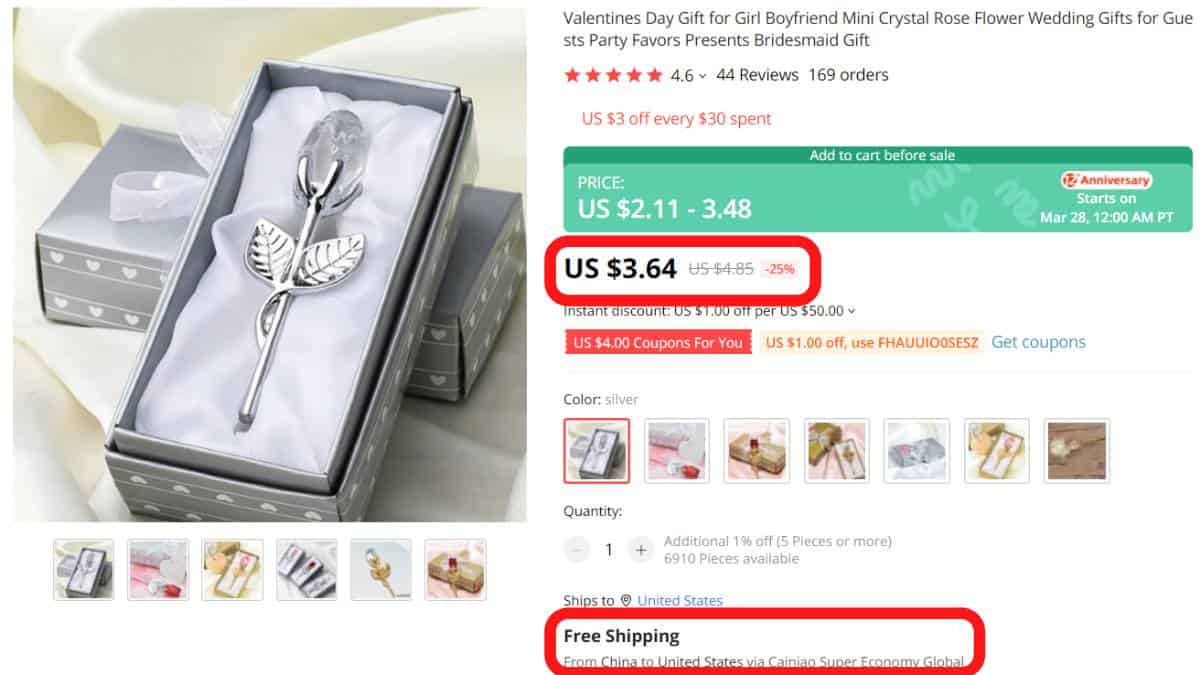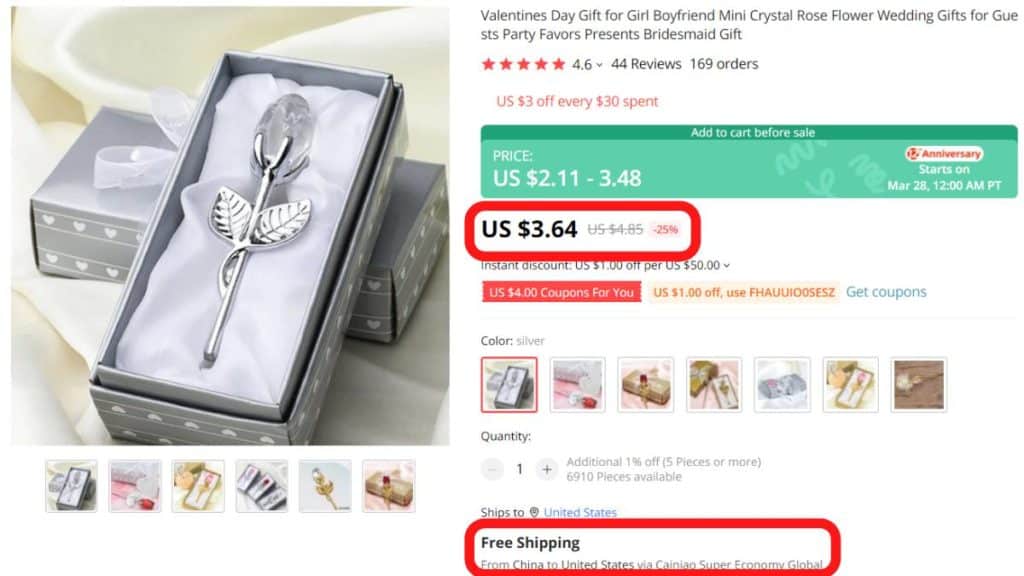 By calculating the estimated profits the seller has made overall, we can see that per sale the profit is $6.88. This means that so far this dropshipper has made a total profit of $255 overall for 37 sales.
High Ticket Profit Making Products:
These are products that normally tend to sell for a higher price on the market. Furthermore, it'll be more expensive for you as a dropshipper to obtain them in your inventory.
Their quality is above average and they could be small parcel items such as jewelry, clothing, electronics just to mention a few. Also, freight items are in the mix such as refrigerators, 3D printers, office desks, etc.
— Let's take a look at one example of a high ticket sales item: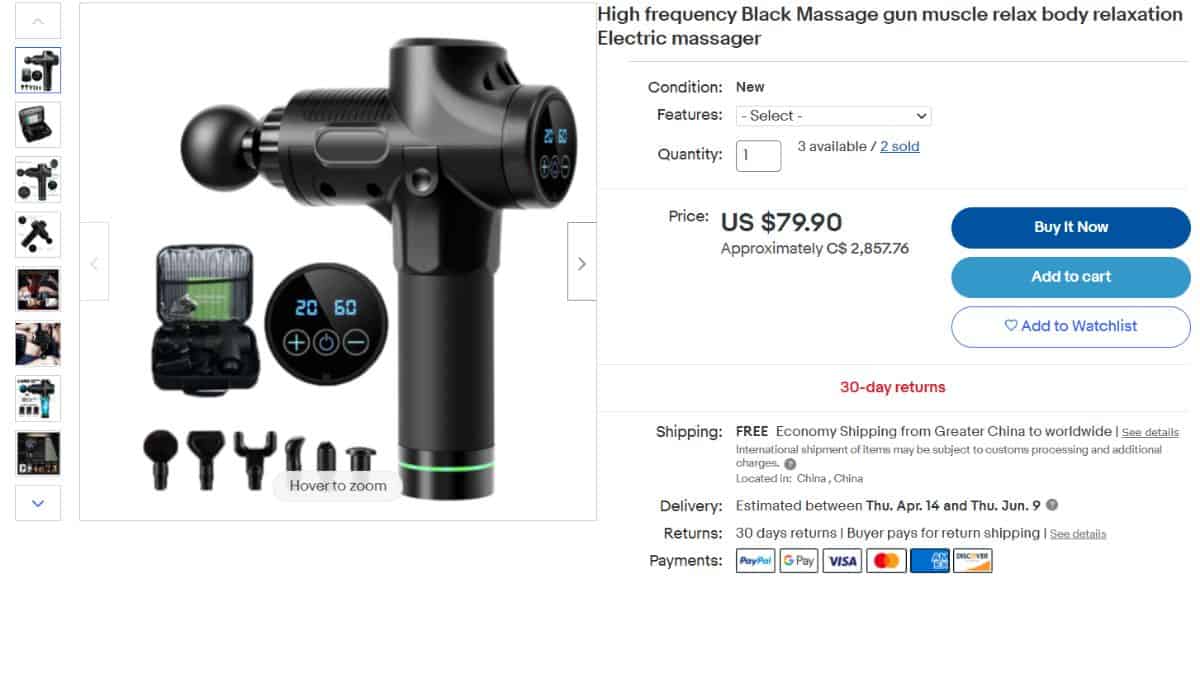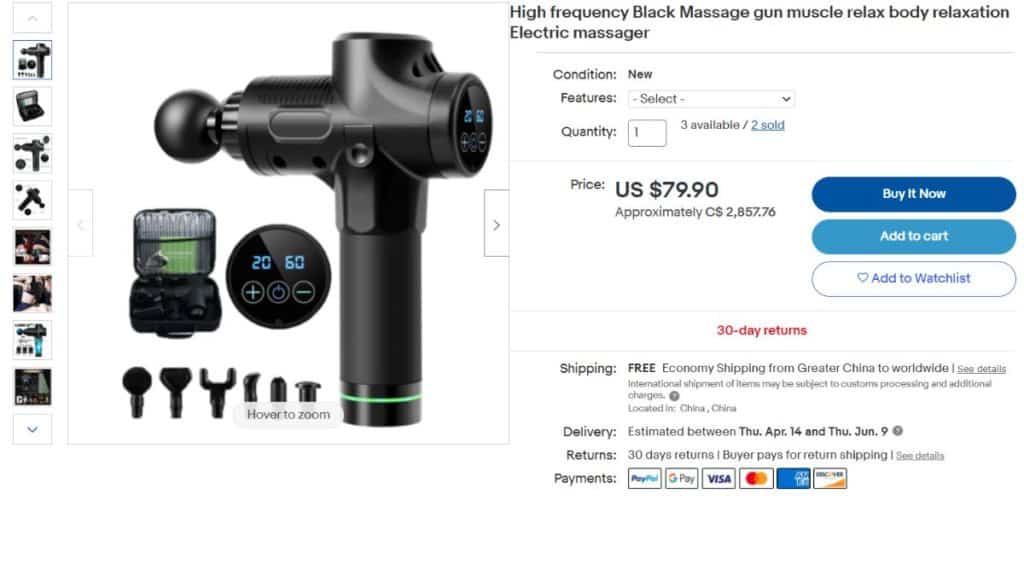 This high-frequency massage gun has only 2 sales from this seller so far. The idea I want to showcase are two things, first that initially, high ticket products won't draw a high amount of traffic organically due to high price. Second, it's important that you have to be selective when it comes to your target audience and what you can expect from them.
You can invest in advertising which will certainly help you boost your traffic and help you target your audience. For example, if you're selling on eBay, you can use eBay's Promoted Listing feature.
I found the same product being offered on AliExpress for a lower price: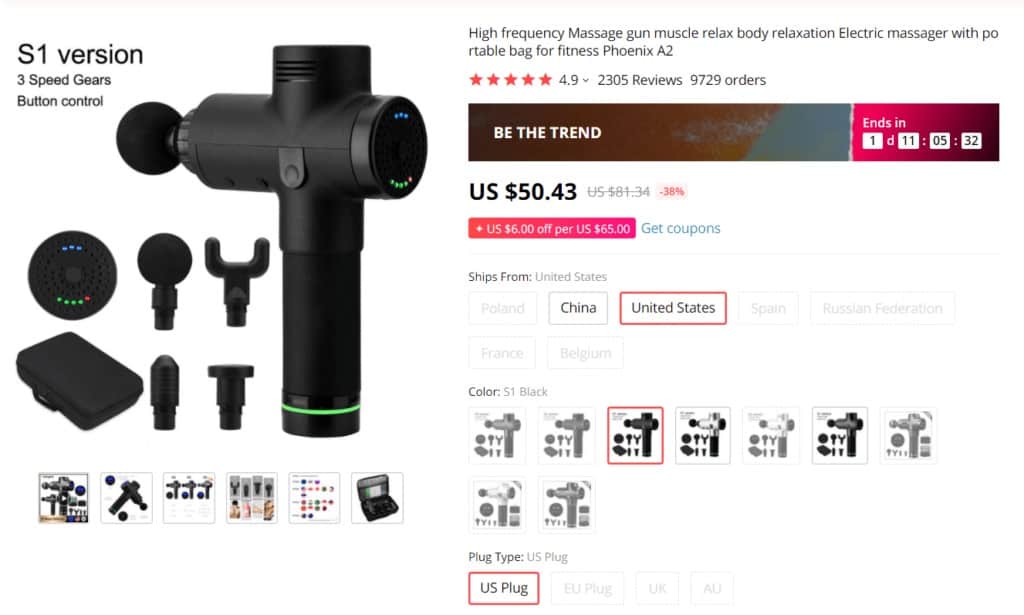 If we quickly analyze the profit margin per sale if we were to source the item from AliExpress and sell it at the same price offered on eBay, considering the shipping is free, we can determine that the margin obtained per sale would be close to $19.44.
As previously mentioned, if you want more sales when dropshipping high ticket products, it would be better if you invest in advertising. This way you'll gain more traffic and by offering a high quality product, you'll be able to make high ticket sales.
High-Ticket Dropshipping Products Pricing Strategy:
The rule of thumb is that high ticket merchandise would cost more than $30 from your supplier — however it can be as high as $1,000 or more!
— Here are a few things you should consider when pricing your products doing high ticket drop shipping.
These prices come from three main metrics when it comes to high ticket items:
Perceived value by customers: Before listing high priced items, make sure that users will perceive that the product has a high quality. For example, if you find a product with a cost of $50 and buyers think that the item is worth $55, you won't benefit from that sale profit-wise.

Taxes compliance: The topic gets a little tricky when it comes to taxation. First, if you're selling in the United States, you'll need to understand that sales taxes are applied depending on the state. Normally for sellers dropshipping from Asia into the US, sales tax isn't normally applied directly to them. But to be successful in selling high ticket products, it'll benefit you to understand how this process works. There's a Sales Tax Exemption for resellers from retail marketplaces, which means that you as a dropshipper won't really need to worry about that. However, this exemption requires a certificate known as Sales Tax Exemption Certificate which you'll need if you really want to grow your business.

High ticket digital marketing: Another important point to address is that if you want to dropship high ticket products, you'll need a big budget. The reason being is that high ticket items will come hand in hand with a high quality marketing strategy through what is called CPP (Cost Per Purchase), especially if you're selling on Shopify.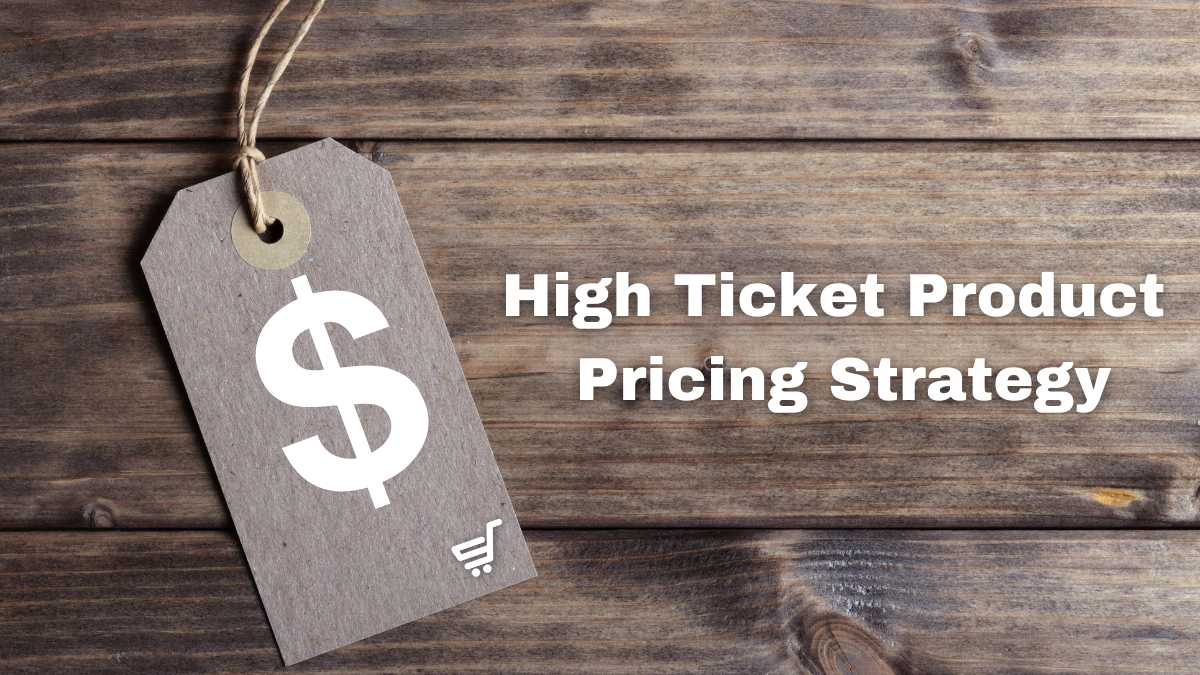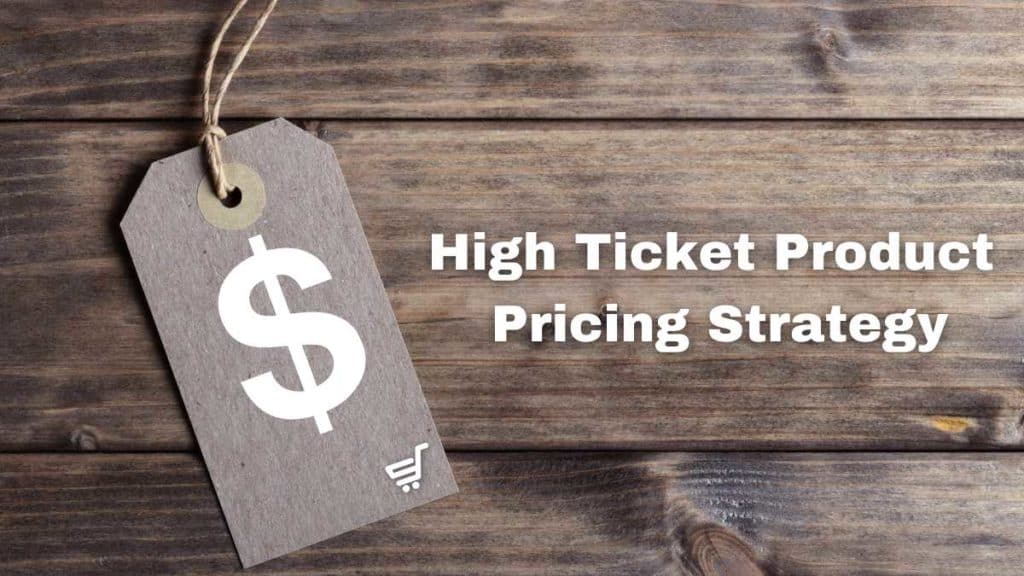 Furthermore, there are a couple of tactics you can try in order to pursue potential buyers into acquiring your items:
Upselling your client with accessories: If you offer your buyer to include some discounted accessories from the product they are purchasing, it'll definitely increase the value perception of your offer. Example: By selling a camera, you can include the battery pack plus a tripod in the purchase.
Providing further service after the sale: Providing the best customer support 24/7 is one of the most important aspects of running a successful online business. Provide your customers with further information about the item, how it works, how it will benefit them, etc.
Ensure your customer's loyalty which is vital. This will certainly help you in the long run because you'll have buyers that will be constantly purchasing from your inventory because they feel comfortable with you.
This is not only beneficial from a sales standpoint, but also from a higher conversion rate coming from other potential clients. This is because your regulars will recommend your store to others. This is known as Word to Mouth Marketing, the oldest but most effective play in the book.
Tip
When you're focused on selling high ticket products, you need to remember that it's important how your products are valued by your buyers based on quality more than price. It is also important to focus more on building customer loyalty than generating a high amount of traffic.
Adding A Price Tag To Your Products
Now, it's important to understand the different strategies when it comes to pricing an item when you dropship high ticket products. What's the proper price tag that we should place on our item?
First of all, check out your competition. This means that you should scout for other dropshippers and/or sellers who are selling the same or similar item. Based on that you will analyze the following:
What's the price they're offering?
What does the offer include: Discounted accessories, free shipping, etc.
Where are they shipping from?
You need answers to all these questions because that'll determine where you will focus your competitiveness. Whether it is offering the product at a lower price than your competitor or offering a better shipping method or even a better overall deal.
In this case, I will focus on being competitive from a pricing standpoint — offering the product at a lower price.
The Odd-Even Pricing Approach
By using the round-up pricing strategy, you will be able to "trick" customers into thinking that they are getting a better deal. For example: Instead of selling a product for $50, you can sell it for $49.99. Yes, it's only a cent lower. However, users will think that the item is cheaper by more than that.
— This is one of the oldest pricing tactics in the book, but it works!
Physiologically this works because we tend to read titles and numbers from left to right. So the first thing we will see is the $49 and after the .99. So if you see an item for $50 versus one of $49.99, you'll choose the lowest number first.
Tip
If you are using DSM Tool dropshipping software to list items, you can set turn on the round-up pricing in your account setting. So all products will automatically get a .99 price. Even if you list multiple products at once or your listing price was updated by the monitor.
So at the end, customers will often unconsciously perceive the price to be cheaper than what it actually is. When the product's price is $39.95, some people will round it down to $39, while in reality, the price is much closer to $40 — yes, we as consumers tend to do this a lot!
However, if you're offering luxurious products such as jewelry, fashion designer clothes, expensive watches, etc. This approach would not be as effective as other items. The theory behind this is simple, rounding the pricing to whole numbers shows the customers that these products are luxurious and of high quality.
— So instead of placing a $50.99 in the price tag, you either place $50 or bump it up to $60.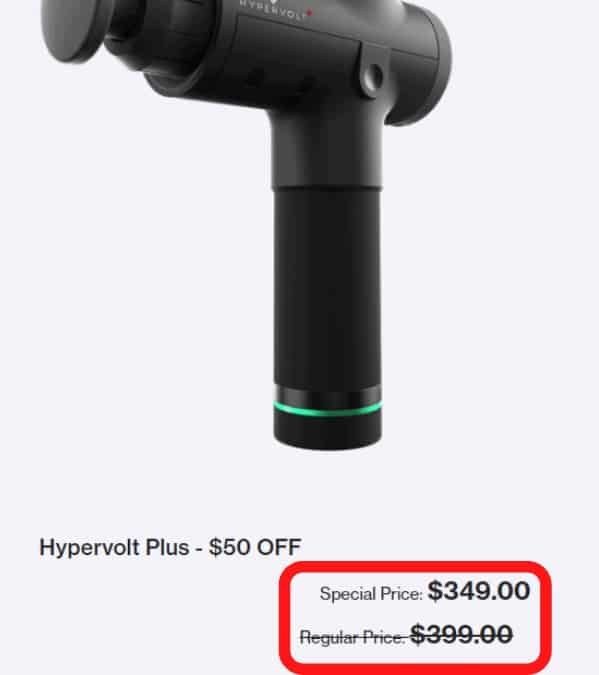 So if you're going to do this, try to place a "Regular Price" tag with a substantially higher price and then place the "Discount/Special Price" tag. This will also trigger the buyer to purchase the product since they feel that this special offer has an expedition date.
The Best Profit Margins For High-Ticket Items
Normally, the profit margin a dropshipper would perceive is a 20% margin over sales. However, with high ticket products with good high ticket digital marketing, they can square up to 50%.
As mentioned above, it's important to be focused on the client's loyalty. This will boost your revenue due to the CLV (Customer Lifetime Value). The customer lifetime value is the total revenue you get from a customer over your relationship's total duration.
— So depending on the drop shipping product you offer, the advertisement you invest in, and how you sell it, you can gain up to $20 (or more) as a total net profit per sale!
Benefits Of

Dropshipping

High-Ticket Products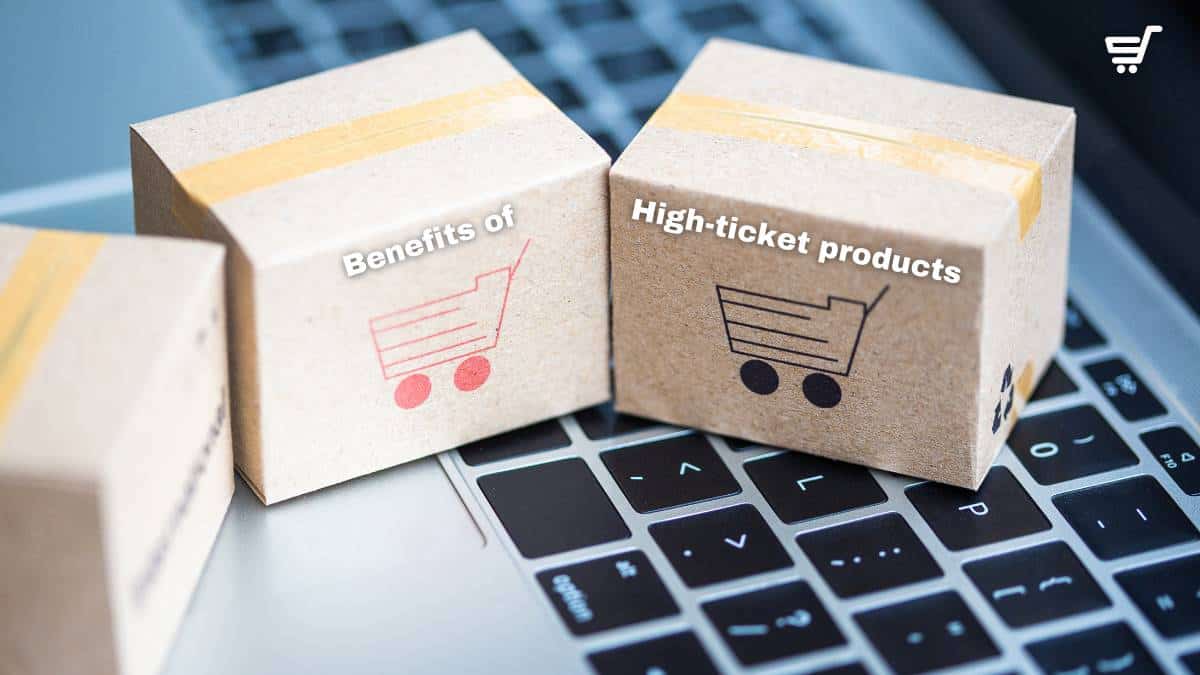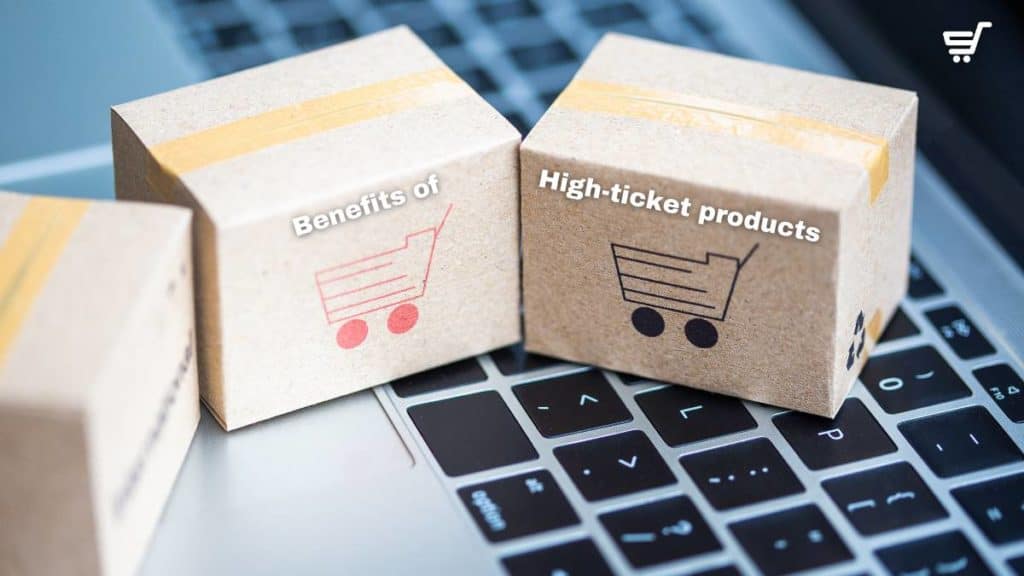 So one of the biggest benefits you'll have whenever you sell high ticket products is that you can enjoy higher profit margins per sale. With low ticket products, you won't be able to adjust your prices due to small margins where you aim to make sales on a big scale.
With high ticket items, you can easily adjust your prices depending on the market's demands and the approach of other competitors and benefit from bigger eCommerce margins.
So here are other benefits of dropshipping high ticket products:
Low Costs & Flexibility: When dropshipping these kinds of items, there's no need to manage a warehouse. Furthermore, there's no need to hire an onboarding staff since your products will attract customers on their own. Since you're aiming at a smaller niche rather than a much broader market where you need to have a huge stock supply of the item, the sales you make will be easier for you to manage. All you need are the right products to offer and basic advertisement knowledge (Facebook Ads, Google Ads, Walmart, Amazon or eBay Promotions; for example).

Maximum Liberty: This will apply to dropshipping as a whole. You can easily manage your store and be on top of your sales anywhere around the world. All you need is internet access and a Dropshipping Management Tool to help you automate your workflow.

Lower Volume of Customer Service: Since you're selling expensive products, you only deal with a certain number of customers as opposed to that of standard low-ticket prdocut dropshipping, where you deal with numerous customers every day. The benefit here is that you get to attend to your customer concerns 100% unlike selling a broader amount of low ticket products where you barely get the chance of reading some clients' concerns. That is where you'll need some additional help from Virtual Assistants.
Best High-Ticket Dropshipping Niches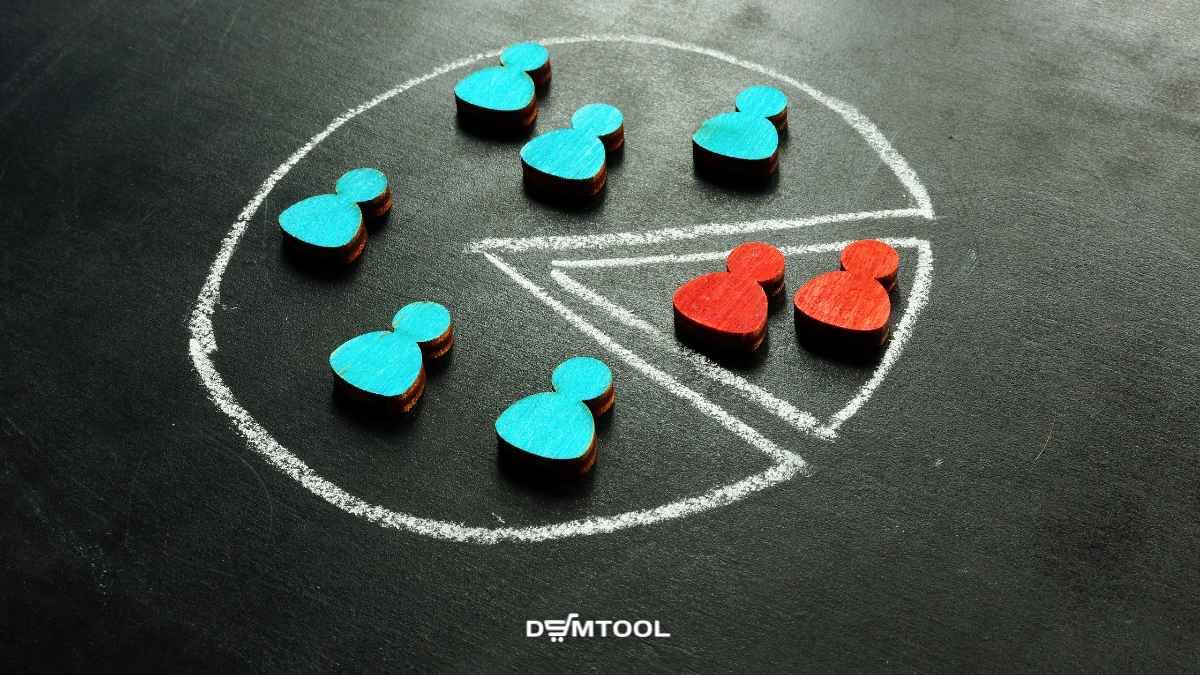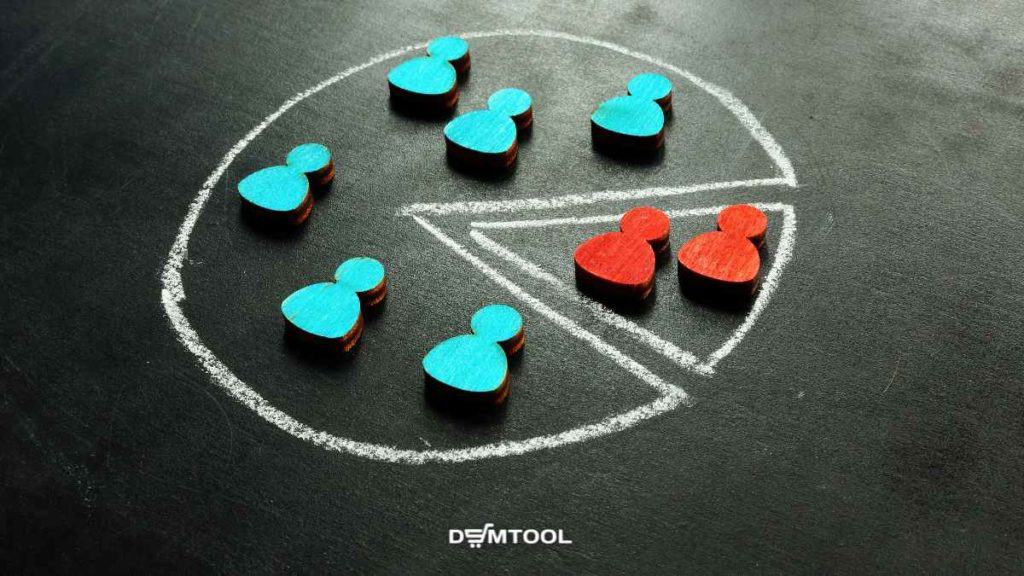 Okay, we established what are high ticket products, what's the importance of selling them, the pricing strategies you can approach, and the benefits the high ticket sales give you.
What about the best niches to dropship those products? When selecting a niche, it's not enough that you think of it as an excellent product; it also has to be able to sell itself.
Here are some of the best niches you can find on the market:
Tech Supplies: Electronics are one of the most demanded niches when it comes to high ticket sales. Technology is improving every day and huge brands are releasing new products. This niche is always trending on the market. You don't need to dropship new released products since they'll be extremely difficult to acquire. Not to mention expensive. You can focus on items that already have at least 2-3 years on the market and sell them at a good price — there's always demand for it!

Home, Garden & Pet Supplies: Lots of users are always looking to improve or refurbish their homes. Not to mention that the majority of US citizens have pets in their households. So you can stick to selling furniture, office desks for home office purposes, washing machines, refrigerators, etc. When it comes to pet supplies, there are special grooming kits for pets, collars, pet car seats, and beds.

Sports & Accessories: Sports are very popular worldwide, so depending on where you're selling you could consider listing sports-related products based on the country's preference. For example, in the US you can offer basketball hoops, baseball deluxe bats, American football cleats, etc. You can also add into the mix soccer-related items such as goal posts, soccer cleats, jerseys, etc.

Lifestyle Products: Source out enticing products that people will like and pair them with irresistible ads. Some examples include jewelry, high-end bikes, and more.
— You can always check the market's trending niches by using Google Trends or Terapeak.
Finding A High-Ticket Dropshipping Products Supplier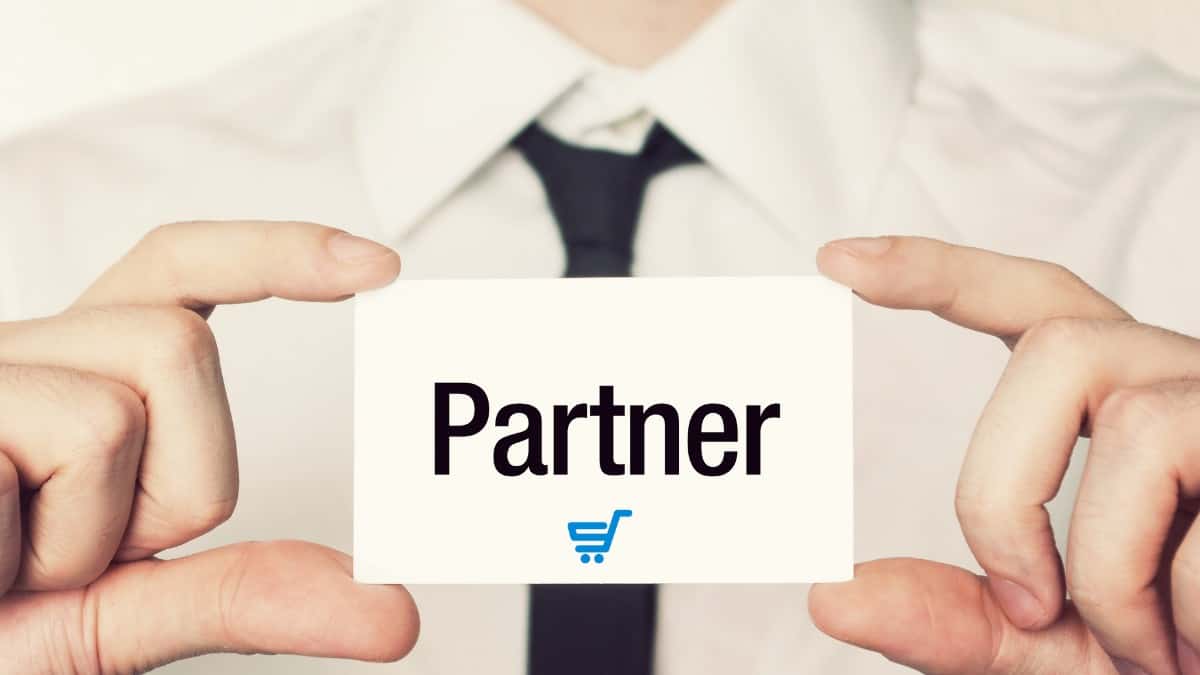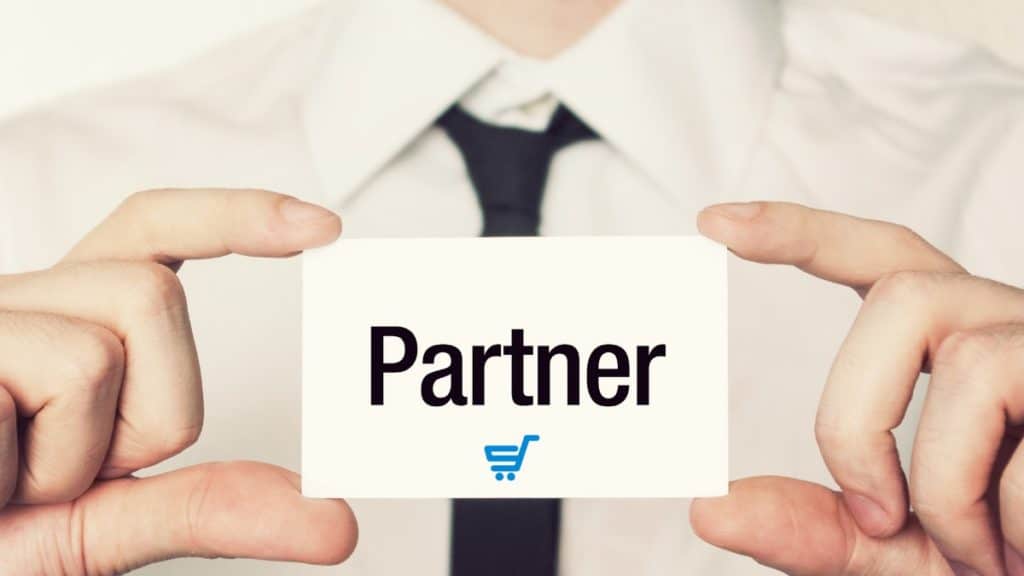 When it comes to high ticket dropshipping items, the process of finding the proper supplier might be a little bit different than you're used to.
— Don't get me wrong, you can still source from places such as AliExpress. You can look for a high ticket item with enough demand on eBay and source it for a relatively cheaper price.
However, finding high ticket products isn't that easy. If you really want to offer high quality items with a high quality service coming from your provider, you'll need to find a proper dropshipping supplier or manufacturer.
Anyhow, let's review the two options for finding a supplier to source your high quality products from:
Sourcing From A Regular Dropshipping Supplier
You can start by using one of the biggest dropshipping suppliers that every seller or beginner uses at the start of their dropshipping career: AliExpress or Alibaba. AliExpress is a Chinese retail website where you can find numerous high quality products that are being dropshipped on eBay, Amazon or Walmart.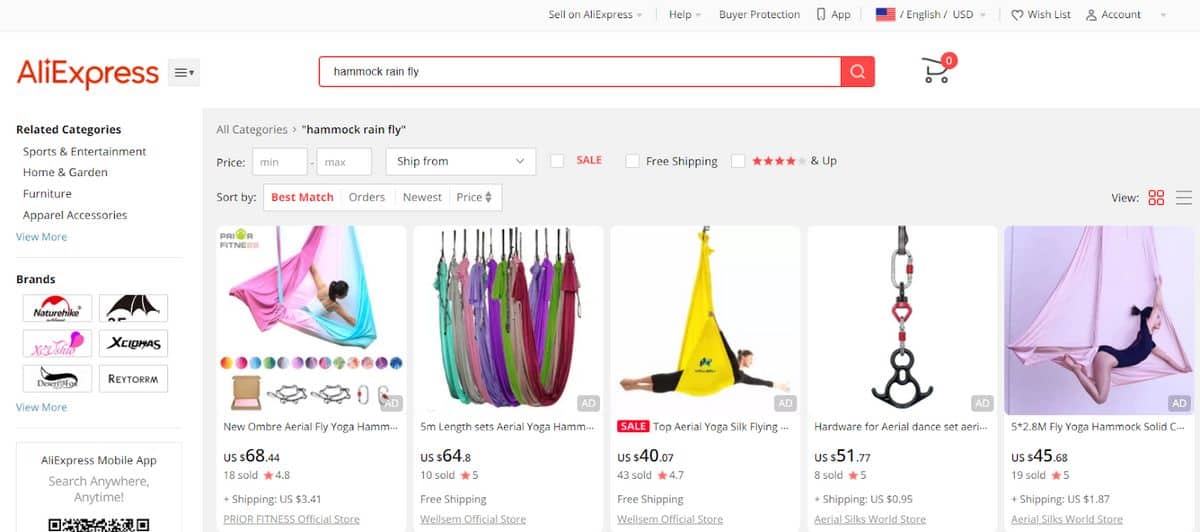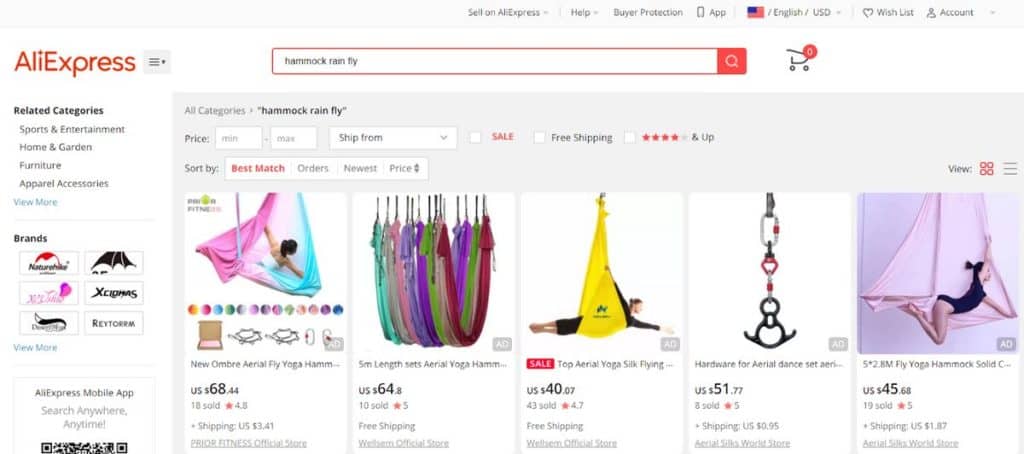 There's also another website where you can find high ticket items, it's called Spocket. This is a website designed for dropshippers where they can easily find top notch items from suppliers based in the USA or the European Union.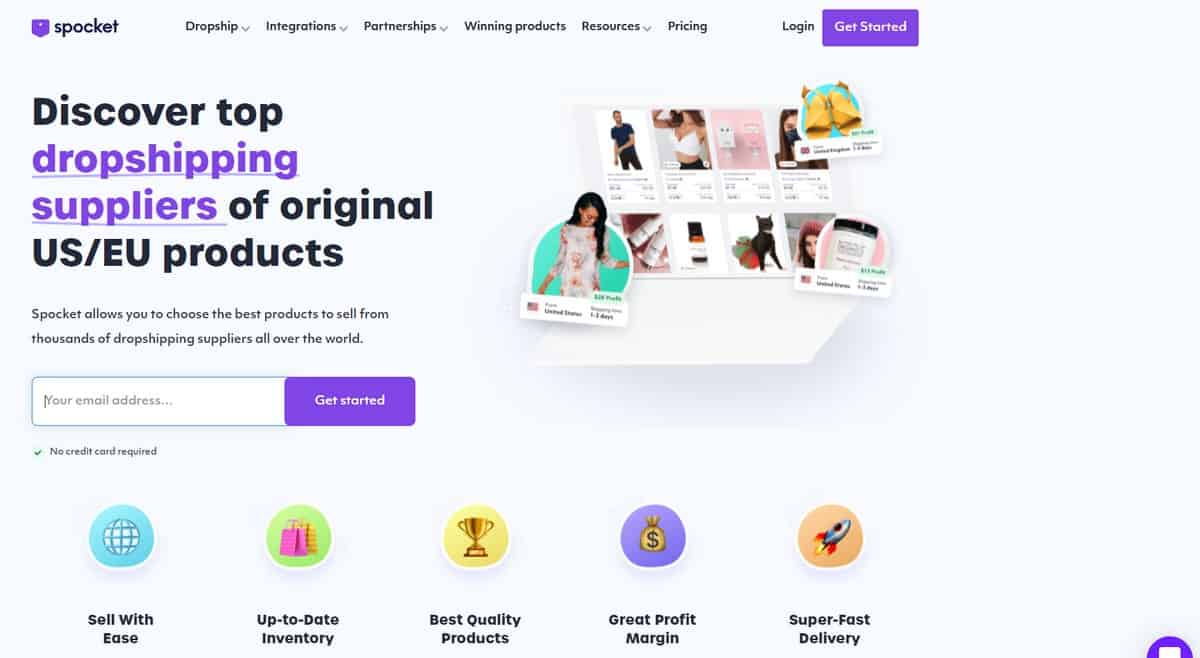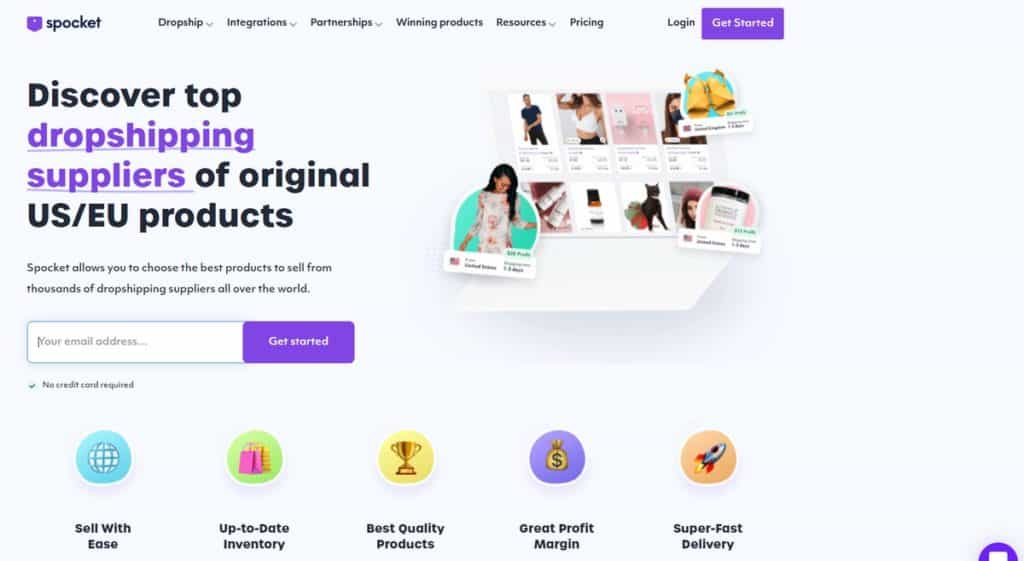 The cool thing about the Spocket platform is that you can directly connect it to your dropshipping store. Especially if you have a Shopify store.
Sourcing Directly From A Manufacturer
If you want to build up your business and focus your efforts on selling high ticket dropshipping products, then you will need to find a direct manufacturer to source from — It'll be harder but way more lucrative in the long run!
Before you start looking for a reliable manufacturing company, you first need to have a solid idea of what you want to sell — what type of product you want to offer.
Once you know what type of items you'd like to sell, try to search for a local supplier or manufacturer if possible. It'll be more convenient for you as a seller. You can start by searching for manufacturers on the Google search engine.
Just to give you a quick example, let's try to find a remote control car from a manufacturer based in the US: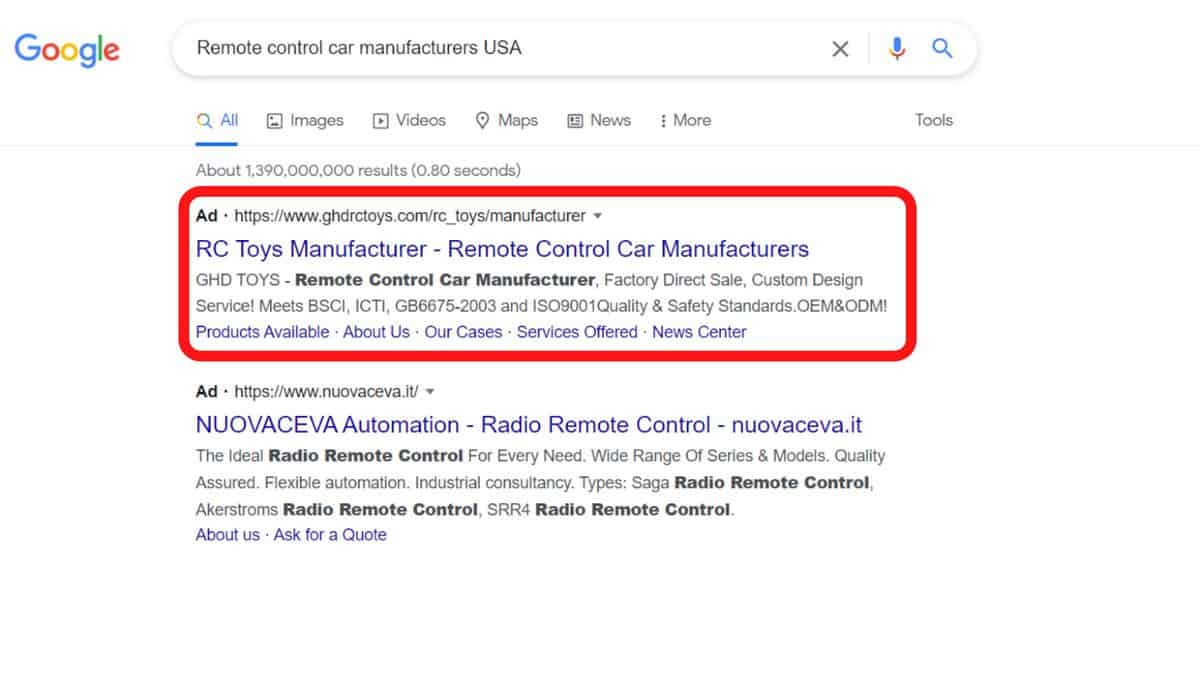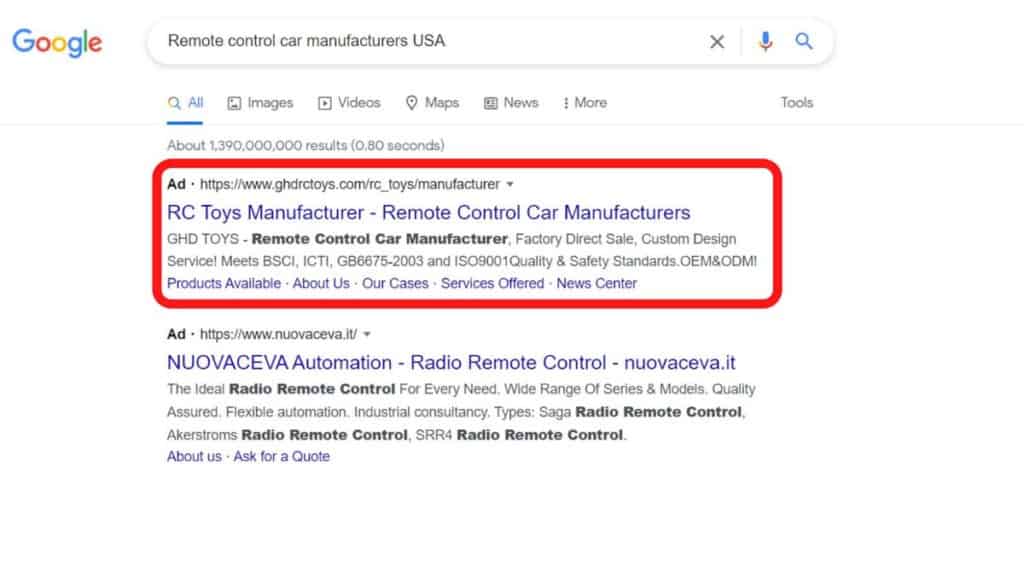 You'll have various options, from companies that invest in Google Ads, therefore you'll have them within the first options in the search results to companies that they rank well due to their incredible service as well.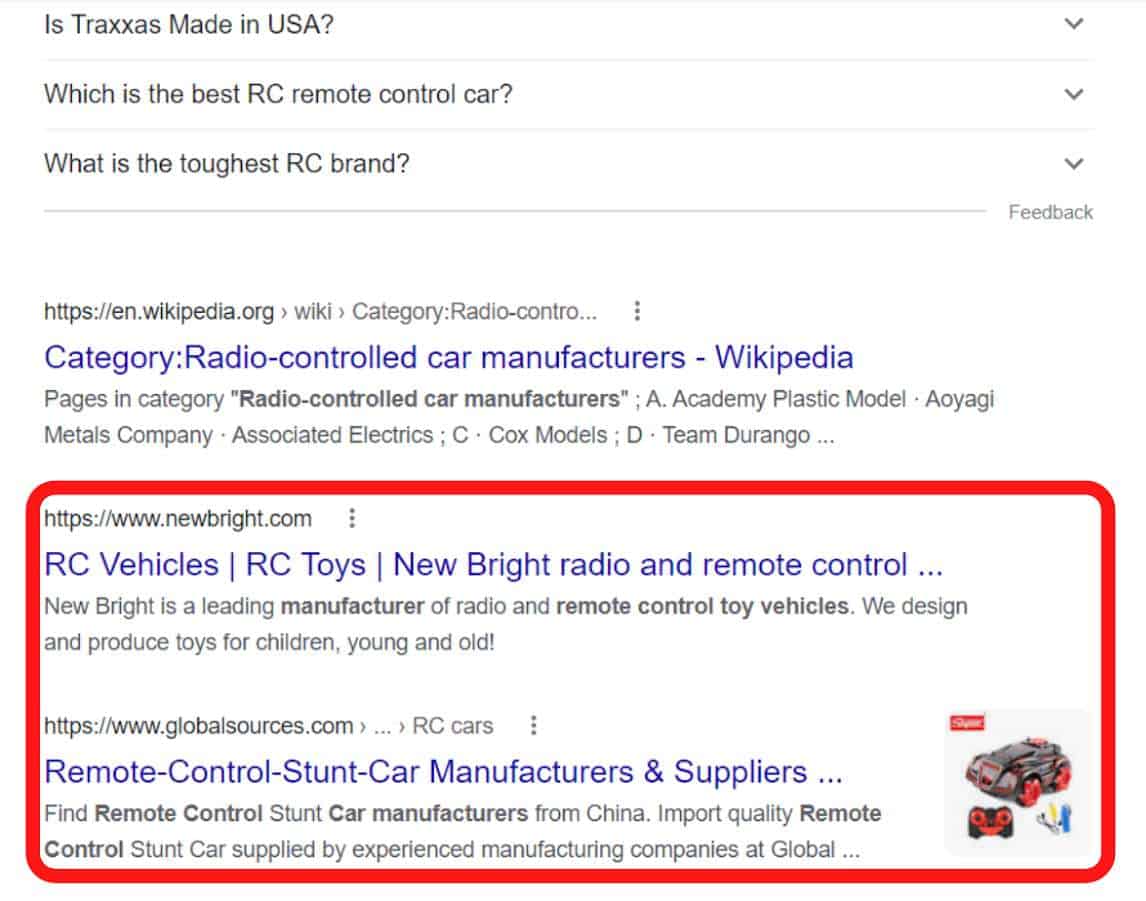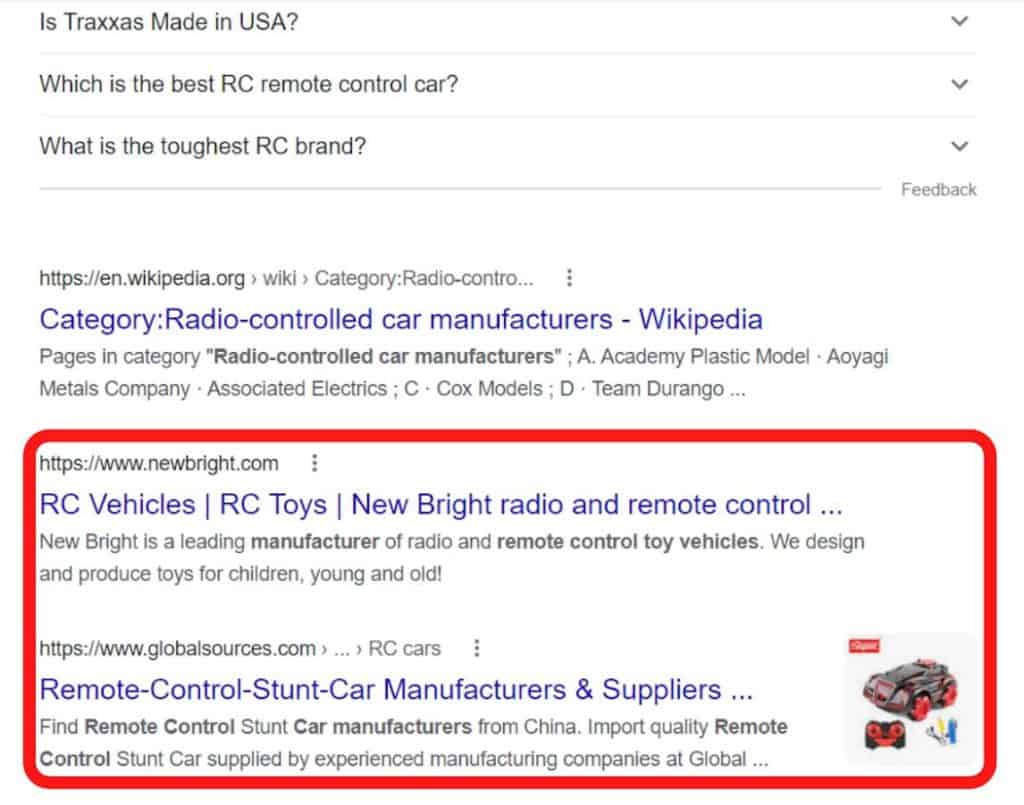 This will obviously depend upon which of the found manufacturers will offer the best deal for you. So take your time, there's no rush when it comes to choosing a supplier for your high ticket dropshipping products.
Top 5 High-Ticket Dropshipping Products For Your eCommerce Store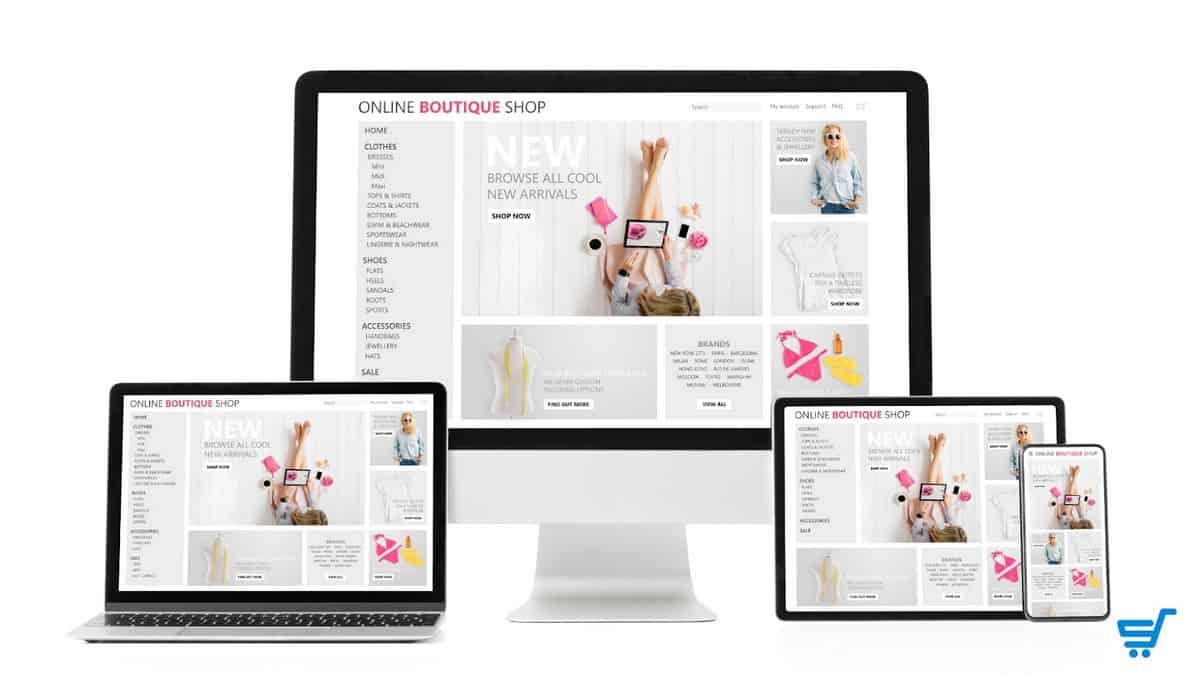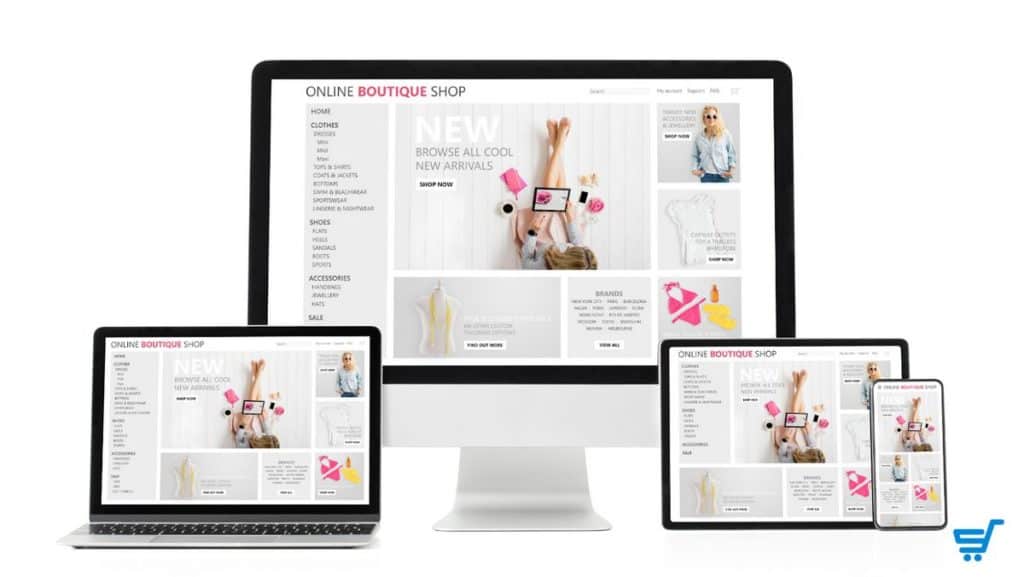 — Alright, it's now time to show you some of the best examples when it comes to high ticket items.
I'll quickly go over the 5 best dropshipping high ticket products I found. This will give you a general idea of what type of products you could be on the lookout for.
Before I start, let's quickly recap some of the best niches for high ticket dropshipping:
Electric Fireplaces.
Kitchen Islands.
Espresso Machine.
Standing Desks.
Gun Safes.
Automotive equipment.
Massage Chairs.
Garden Hammock:


When it comes to Garden Furniture, you can always aim for a Hammock. Most Americans like to enjoy the comfort of their homes and they invest in gardening as well. We're talking about garden tools & supplies and furniture as well.
— Who would like to be in a hammock with a margarita enjoying the afternoon? I know I would.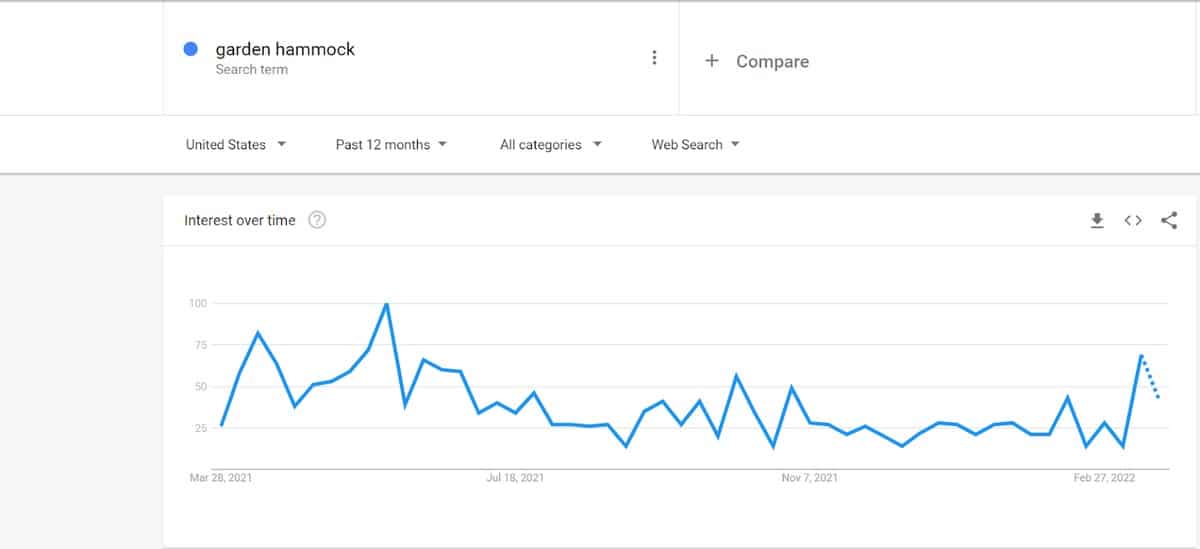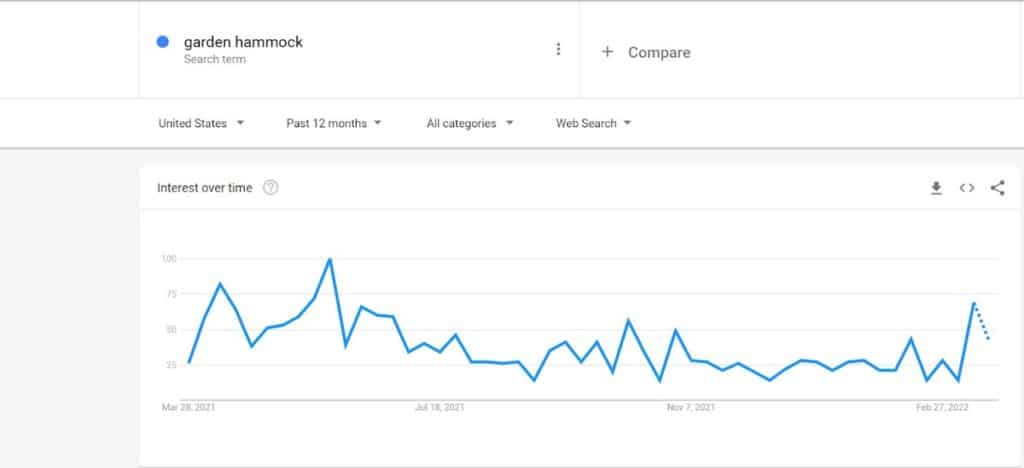 This quick Google Trend search shows that within the past year, there's been a decent peek at the beginning of March. This means that by Spring and getting closer to Summer, you can definitely offer these types of products.
Remote Control Cars or Trucks:
Remote control cars are always fun. These toys may be expensive but they sell pretty well. Lots of kids in the US love to play with these and even young adults.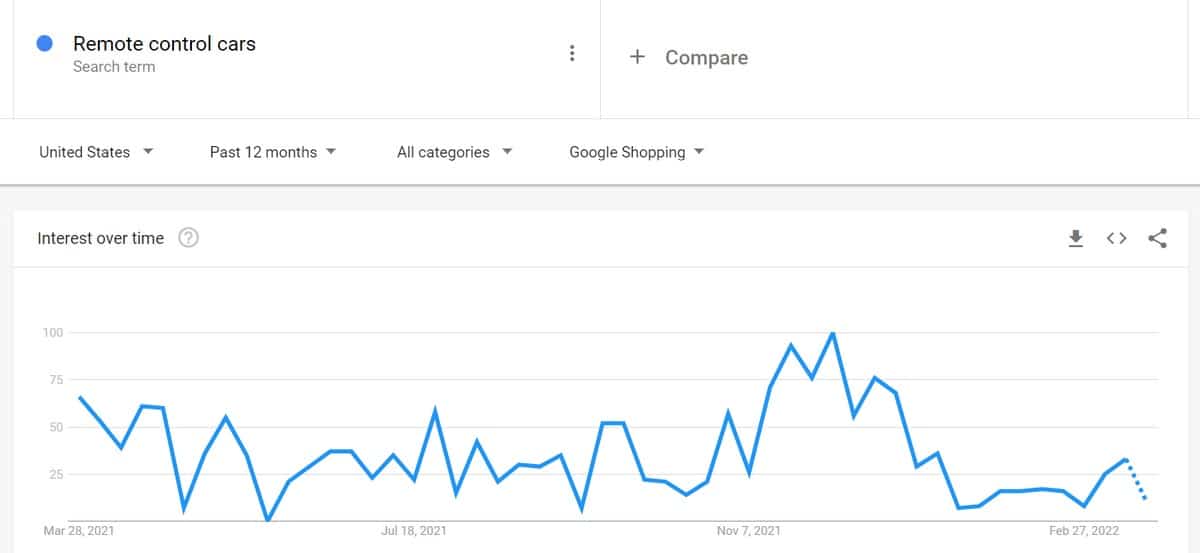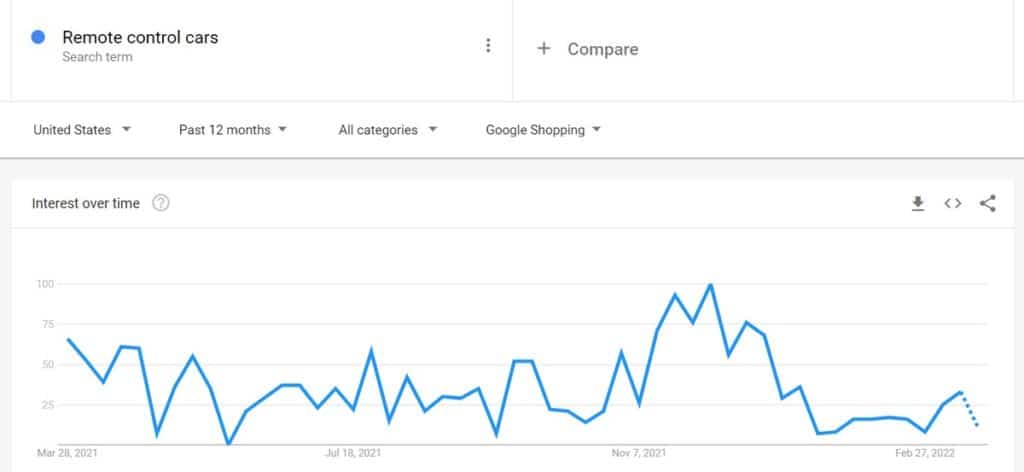 You can definitely consider selling them by the end of October, November and December. It's the perfect holiday present for kids.
Camping Tents to Dropship:
Anything related to outdoor activity has a high demand in the USA. Lots of users buy their gear online because they find it to be cheaper. When it comes to camping, there's an interesting market to appeal to families and even summer camps.
That's why you can add to your high ticket listing a nice camping tent.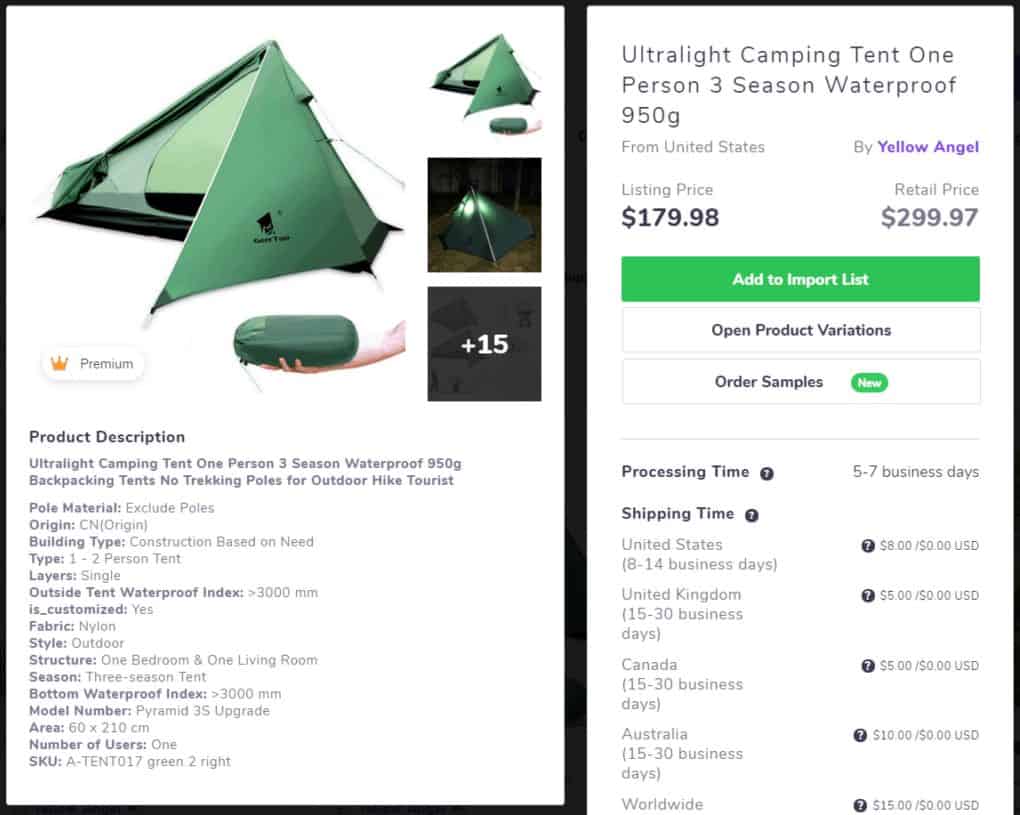 Hikers and backpackers could be your number one clientele as well. Hikers who like to go backpacking care about light equipment — That's because when backpacking, every kilogram counts!
With an ultralight camping tent, backpacking enthusiasts will be able to carry out multiple-day hiking trips without getting exhausted by a heavy tent.
Swimming Pool Covers for Dropshipping:
Swimming pools are pretty popular in the US market, lots of middle-class families will have a swimming pool in their yard.
Being this said, you can source nice swimming pool covers that'll protect them from debris and keep them clean throughout the fall or even wintertime.


Pedal Go-Karts to Sell Online: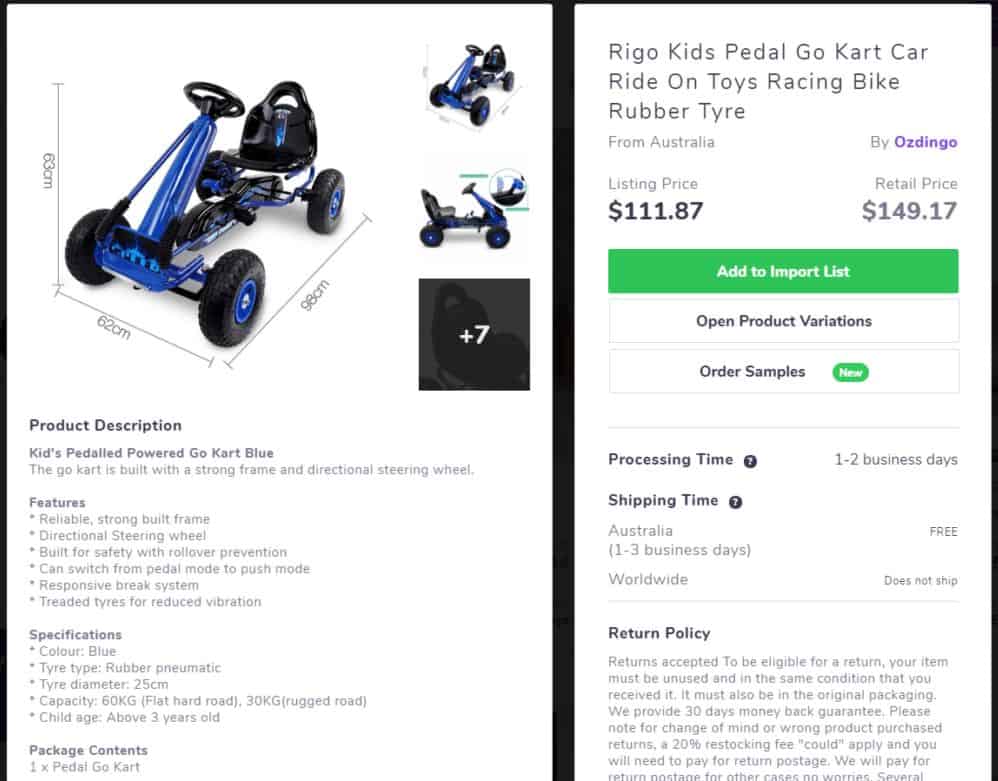 I remember I used to have one of these as a kid and they were fun. This is an attractive high ticket product you can offer in your store.
— If kids don't like to play with remote-controlled cars, maybe they would like to steer a "car" themselves!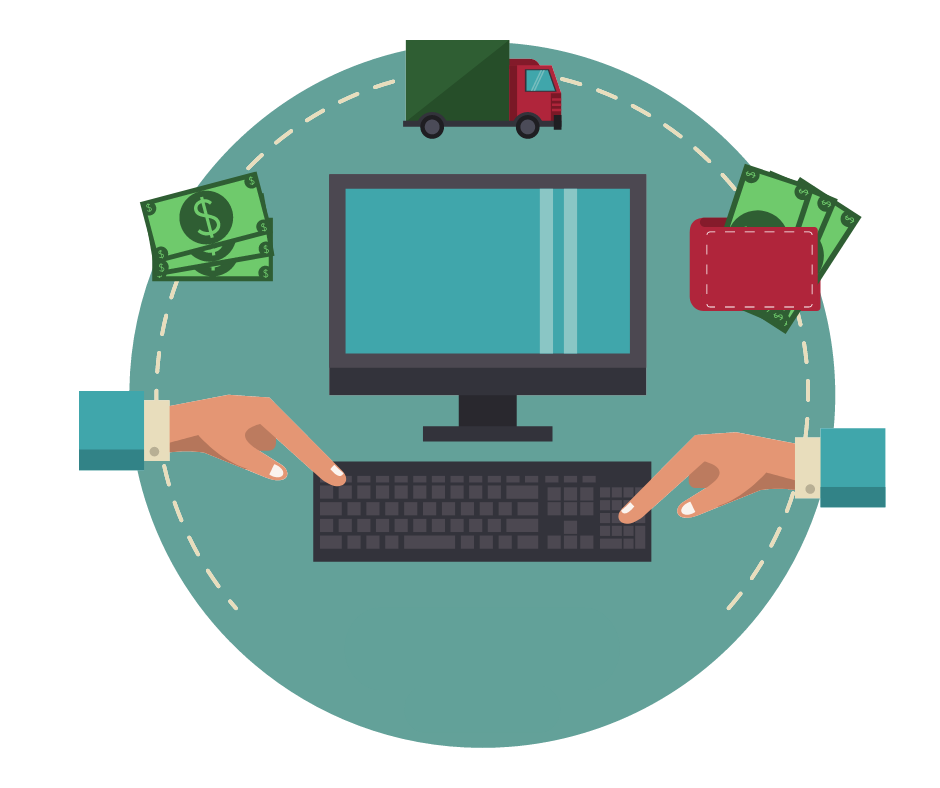 Not yet making money online?
Start your own dropshipping business. Sign up for a free trial of DSM Tool and we'll help you get started. Today is the day.
Final Thoughts
One of the best things about selling high-ticket dropshipping items is that you can sell pretty much any products that you see around you. From big TV screens to small but expensive pieces of jewelry.
It's all about knowing exactly what type of market niche you'd like to appeal to and what you want to offer based on their taste and demands. Remember that normally, when you enter the high ticket products dropshipping world, users will not buy out of necessity but out of pure impulse based on their taste.
Being this said, try to source items that you know by a fact that will make sales along the way – make dropshipping product research. Profit margins with winning high ticket items are juicy therefore you need to also invest in advertising in order to gain more traffic traction.
Hopefully, this article explained everything you need to know about high-ticket products, the main difference between low-ticket items, how to source high-ticket dropshipping items, and who to source from.