eBay, one of the world's largest online marketplaces, is currently using eBay new payment system that every seller or dropshipper should have. Since eBay has completely separated from the third-party payment processor known as PayPal.
eBay has been working on simplifying its payment processing system since 2018. And Nowadays, eBay has its own managed payments system, known as eBay Managed Payments.
For the eBay sellers community, this change is generally speaking a good chance. It will allow buyers to pay using a variety of payment methods that were not available before, such as Apple pay and Google pay. It will also create an easier fee structure and generally reduce the fee you pay for selling on eBay.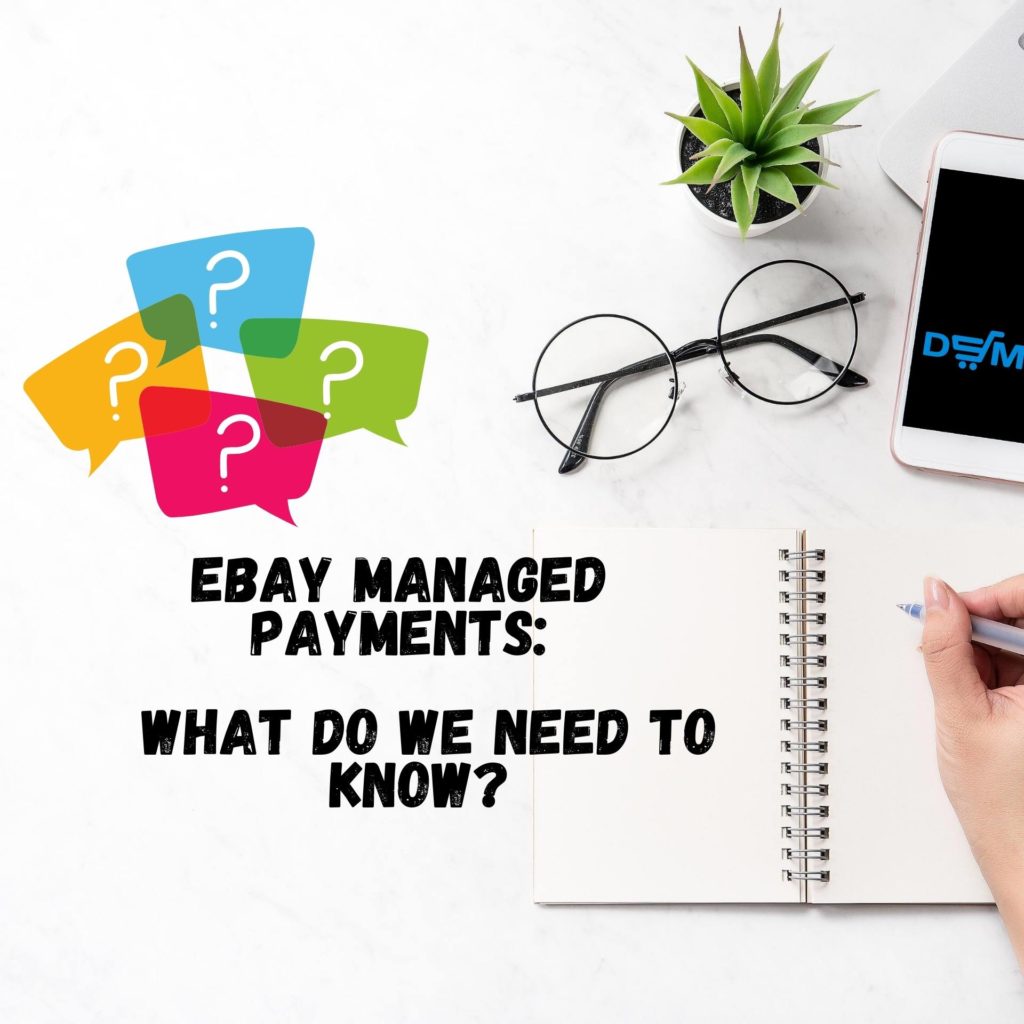 eBay managed payments started to work already on an invite-basis. These days, the sellers get the email invitation to register for managed payments so far, and at the moment, they still have a choice to opt-in or not. If you are among those, who don't want to wait for the invitation, you can request access by yourself.
In this article you will find out:
Let's get started!
What Is Managed Payments on eBay?
eBay managed payments is their own one-in-one system destined to process the payments for buyers and sellers, all in one place. All on eBay.
Before the eBay new payment system, sellers were required to manage separately their eBay and PayPal account. When you would sell a product on eBay you would be charged a PayPal fee by PayPal and invoiced by eBay a selling fee that would only be charged from you on the 15th of the following month.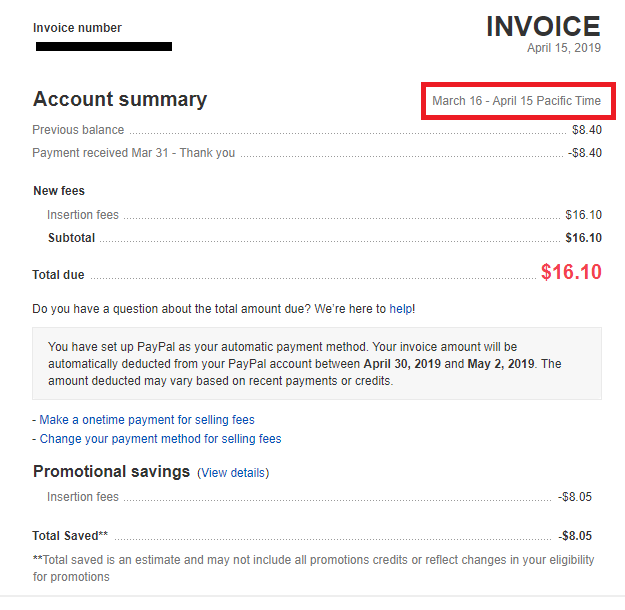 By introducing their own payment processing solution, eBay is taking a step in the direction of how Amazon works like. When you sell a product on Amazon the payment is being processed by Amazon themselves, you are immediately being charged a 15% selling fee, and Amazon transfer you the rest of the funds once every 2 weeks.
Following this change, eBay will operate all payments without the help of PayPal. As a result, it will allow you to sell and get paid in one place with no third party intermediating between you anymore.
— In other words, you will get your money directly from your bank account thanks to this new feature.

Why eBay changed its payment system?
Firstly, many world-famous marketplaces like Amazon, Etsy, Shopify, to name a few, are already using the end-to-end payment processing system. eBay is the next to modernize its system and the timing is just perfect: their contract with PayPal, which currently processes the payments, expires by 2021.
"Managing payments is a big step towards making eBay a simpler, more modern managed marketplace, and over 1 million sellers have already registered globally and 38% of eBay's on-platform volume globally is already processed using managed payments with more joining every day.
eBay Seller Updates for spring 2021
Secondly, according to eBay, the main reason for the implementation of their managed payments program is to simplify the shopping experience for both the buyer and the seller.
Among other advantages of eBay new payment system, we can highlight:
A bigger number of available payment methods for the buyers;

Better checkout experience that will now be controlled by eBay, not PayPal;

Higher conversion (more sales!) due to the improved checkout;

Streamlined accounting due to the periodical funds transfer;

More advanced customer support;
And the new eBay payment system continues changing.
How does eBay Managed Payments work? [in 2023]
Now, eBay has partnered with Payoneer in order to connect each seller's accounts to their own bank accounts.
Payoneer is an American financial services provider to both employers and employees. As previously mentioned, eBay has an agreement with this payment processor for their new payment method called eBay Managed Payments where the sellers will be able to receive and make payments all in one place.
As a result, eBay provides us an easier way to manage our business by eliminating PayPal, but also their team takes more control and responsibilities. For example, the optimized payment system allows us, sellers, to check everything from inventory to finances in one dashboard: accounting reports, fees, refunds, payout options, etc.
As a seller, you can sell and get paid all in one place, on eBay. You can schedule payouts at a frequency you choose (daily or weekly). Regardless of how the buyer pays, funds will be made available to your bank within 2 business days — excluding bank holidays.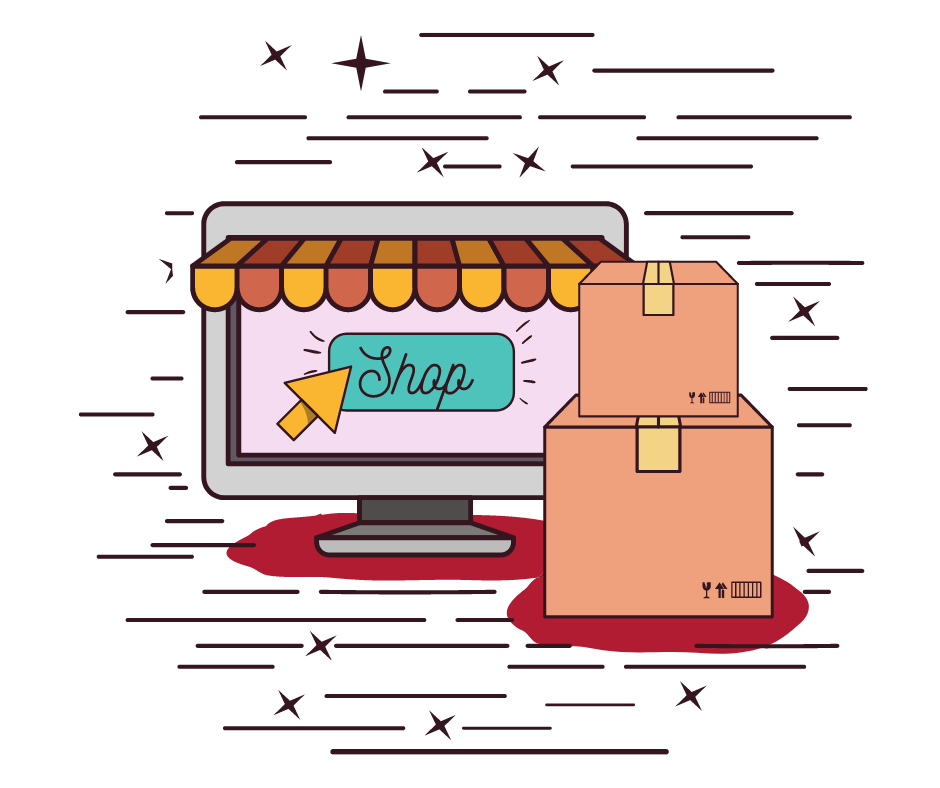 It's time…
Don't wait for success to come. Hire yourself and start your own dropshipping business
Does it mean that the buyers can´t pay with PayPal on eBay?
No, it is not. Paypal will stop processing the payments for eBay, as it will be replaced by their own payment processing system. Nonetheless, PayPal is still a payment option on eBay. It is important to emphasize it because a few years ago the simplified payment system did not count with this payment method. They have already added it back.
So, don't worry, you will not lose the buyers who want to purchase your product with the help of Paypal. Actually, eBay managed payments were developed to bring you more buyers, as it includes a bigger number of payment options.
What payment options has eBay now?
If you are already selling on eBay, take into account that existing listings in your store that are listed as "good-till-canceled" renew every month and take from the eBay zero insertion fees credit. This is why I recommend dropshipping sellers to constantly optimize their stores.
By optimizing its new eBay payment system, eBay becomes more consumer-friendly, as the buyers will be able to use more of their favorite payment methods: be it credit, debit, or gift cards, PayPal or PayPal Credit, Apple Pay or Google Pay.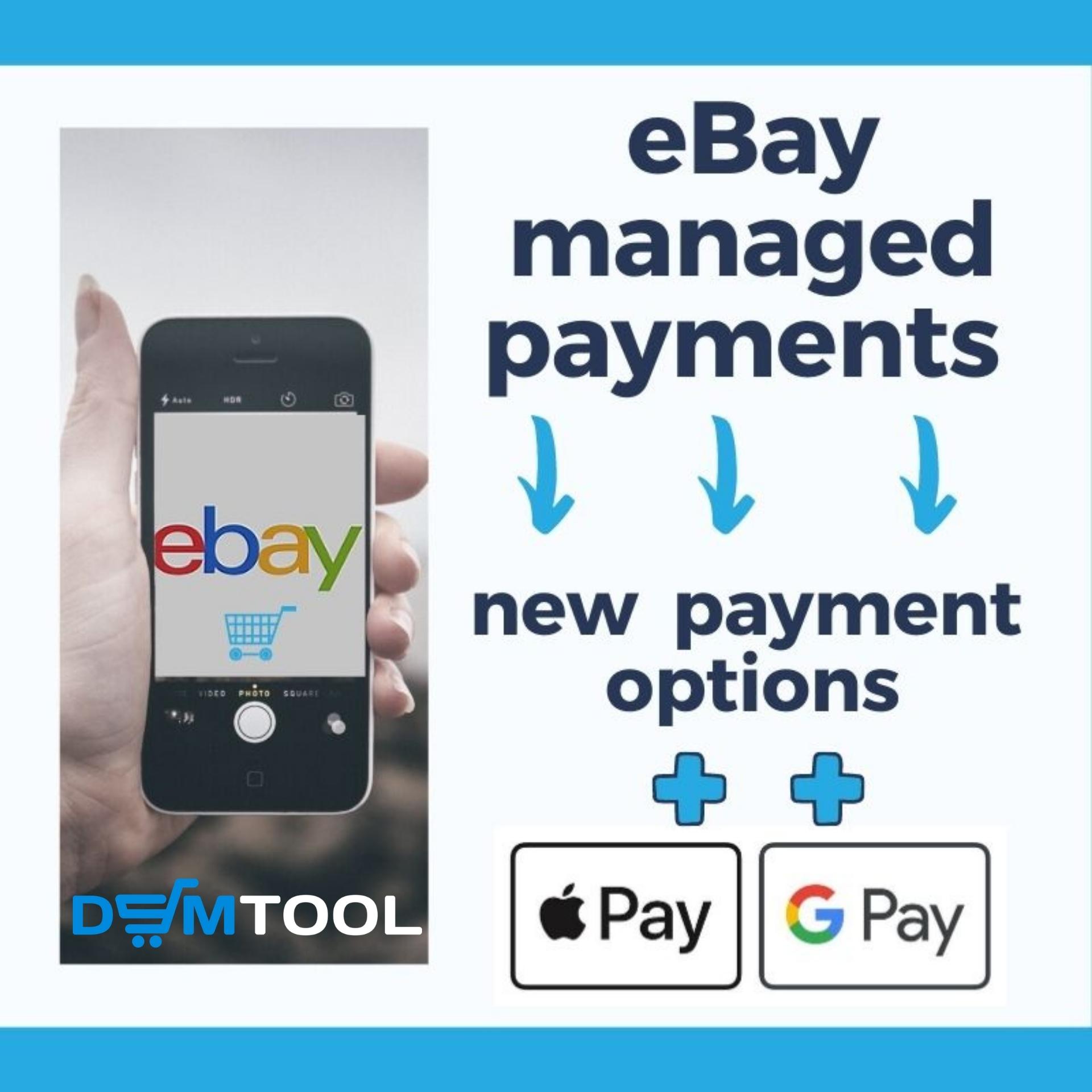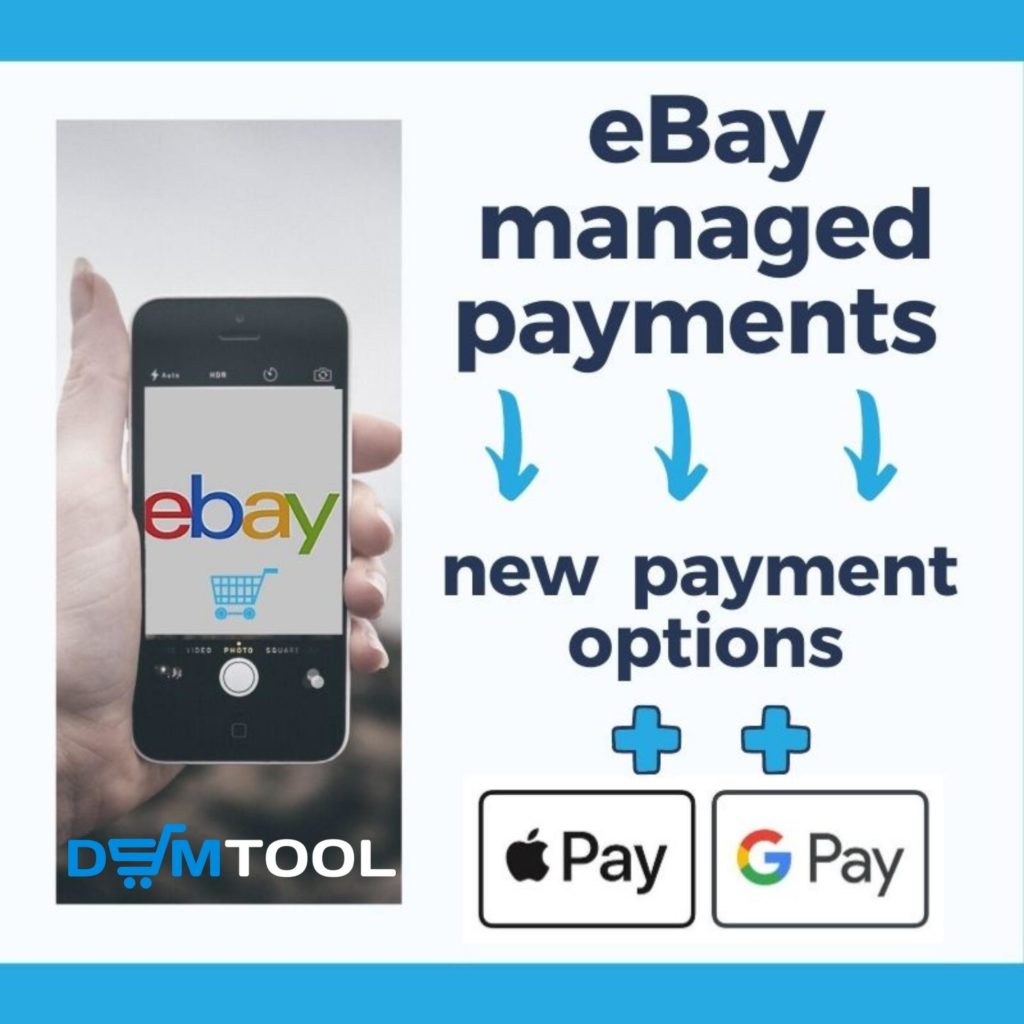 That's not only an awesome way to ensure that your customers are comfortable paying you in any way they want, but this flexibility opens the door for new buyers worldwide to join this marketplace and purchase more products.
Moreover, it will push the users to spend more money from shopping on their phones, especially with mobile-friendly payment solutions. 45% of the total U.S. e-commerce market represents precisely mobile shopping, and it is continuously growing.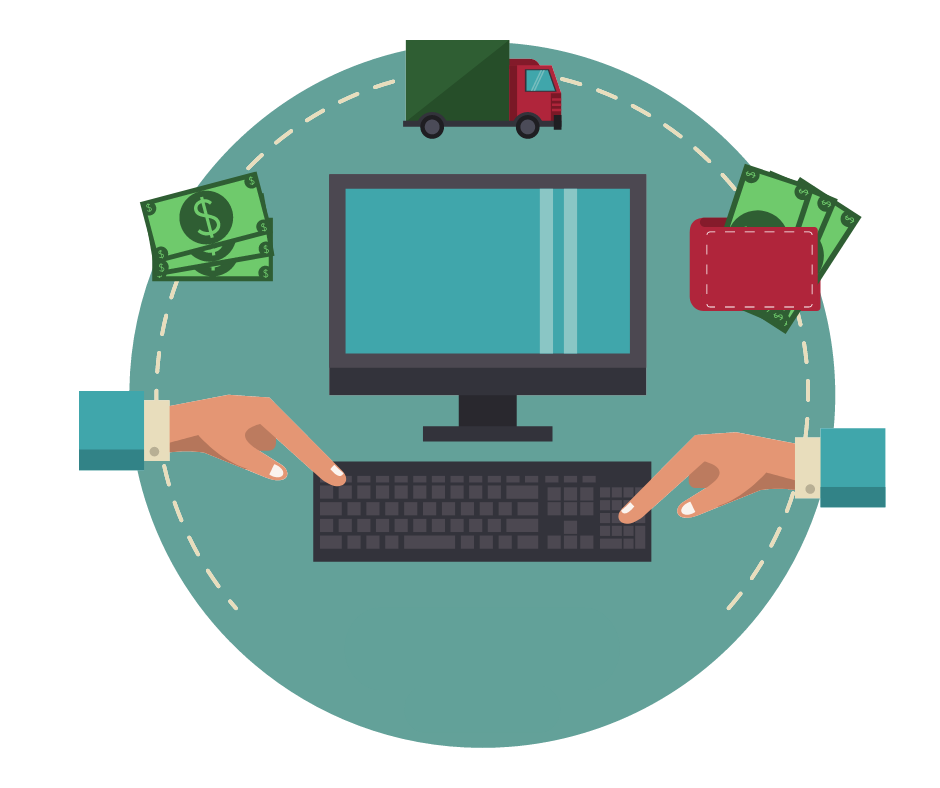 Not yet making money online?
Start your own dropshipping business. Sign up for a free trial of DSM Tool and we'll help you get started. Today is the day.
The eBay Managed Payments Fees: What Has Changed?
Before eBay managed payments, eBay sellers had to pay the fees to 2 platforms: eBay and Paypal. Logically, by eliminating the 3rd party, eBay absolves us of the requirement to pay the Paypal fees. So no more 2,9% plus 0,30$ per each transaction to PayPal.
But not all of the fees are just magically gone, eBay is introducing a new eBay fee structure that will result in higher fees than what you pay just to eBay today. For example, they will charge the category-based fee and the fixed 0,30$ per transaction.
Although, in general, you can expect that the fees that will be paid to eBay alone will be lower than the combined fees that you pay today to both eBay and PayPal.
The New eBay Insertion Fees Structure
Another type of fee eBay sellers pay is the insertion fee.
Every product you list to eBay costs an insertion fee, you can think of it similarly to paying a fee for every product that is inserted to its location in the supermarket aisle. Every eBay seller gets 50 "zero-insertion-fee" credits per month, and with an eBay store subscription, you get more of those credits.
Zero insertion fee allotments for sellers with payments managed by eBay, starting April 1, 2021: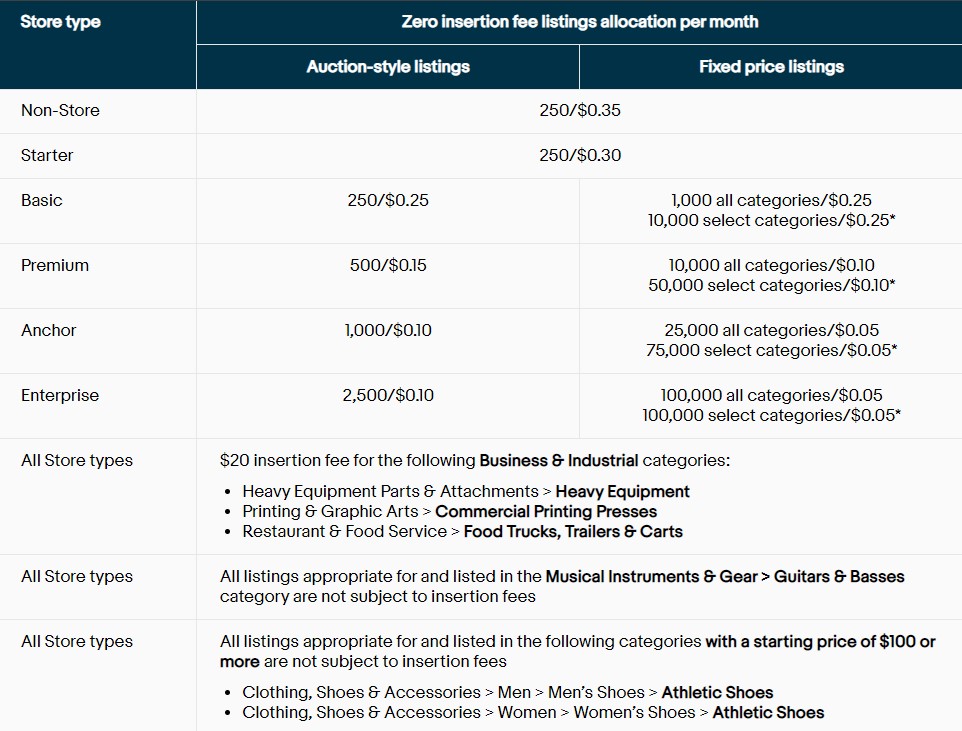 How will the new payouts work?
According to eBay, sellers could choose between a daily and a weekly transaction, eBay will send the payouts directly to the seller's bank account.
They assure that it can take up to 2 business days after the order confirmation. Thereby, the sellers will need to become accustomed to waiting for their payment. It is one of the disadvantages of this system.
How did it work before eBay New Payment System?
Before launching the new eBay payments system, Paypal was processing all the payments for eBay.
It made us, sellers, deal with two different platforms. We got a sale on eBay, and then we went to our Paypal account to get our money. That made things more complicated. Additionally, we needed to deal with 2 different supports, particularly when it came to payment problems, refunds, and fees.
Even in terms of case management, the buyers on eBay could open a case against you as a seller on either eBay or PayPal. Unless you check regularly both the eBay and PayPal resolution centers for open cases you needed to reply to, you were in danger to get a defect rate, dropping to below standard status, and losing the first page in the eBay search results to your competitors.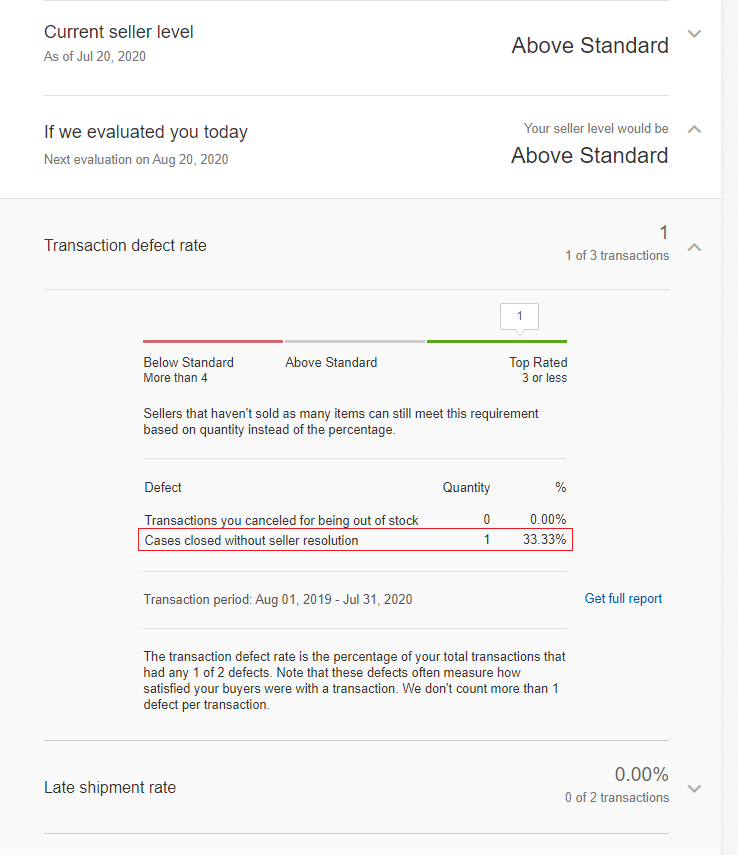 But probably the most important aspect of the new managed payments solution is that eBay claims it will make it cheaper for sellers to sell on eBay. The new selling and insertions fees are promised to result in generally lower monthly bills for sellers that will onboard to the managed payments service.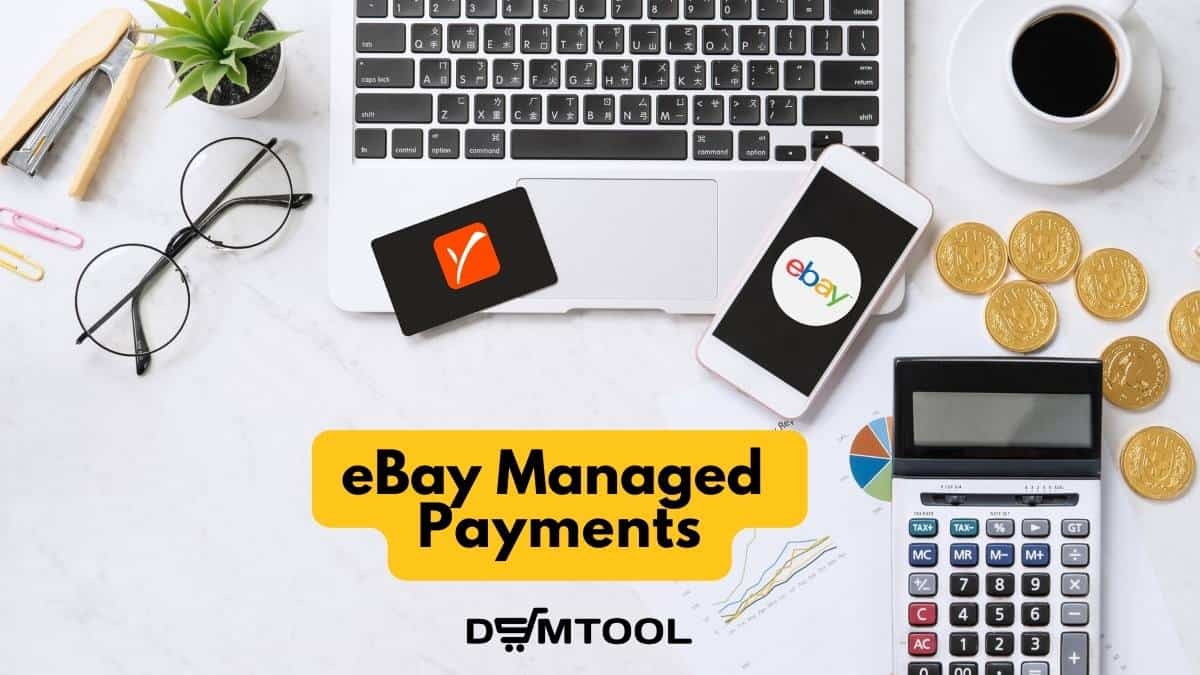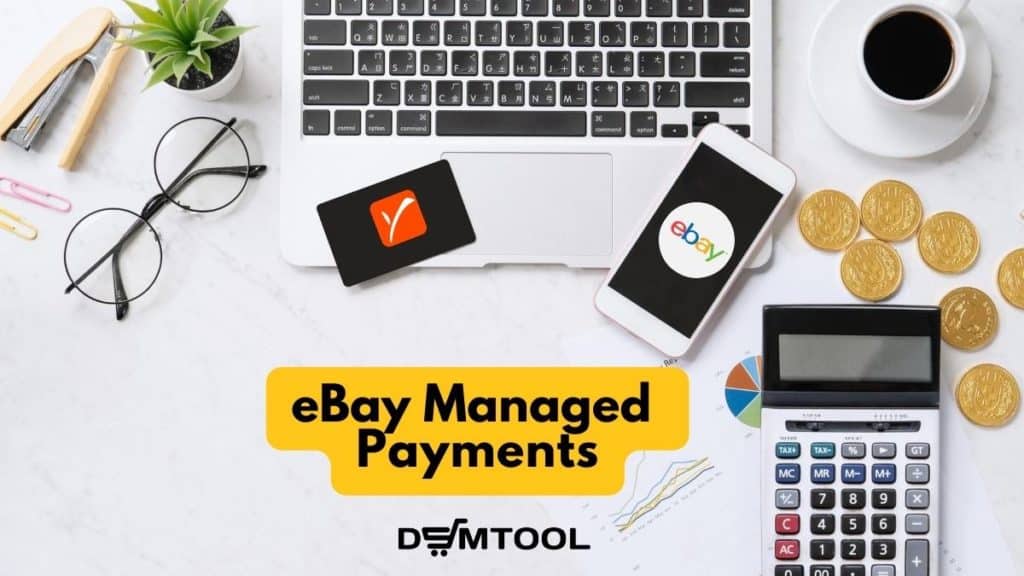 How to set up the eBay Managed Payments?
First, we create an account on Payoneer:
Head over to www.payoneer.com and click on "Register" to start.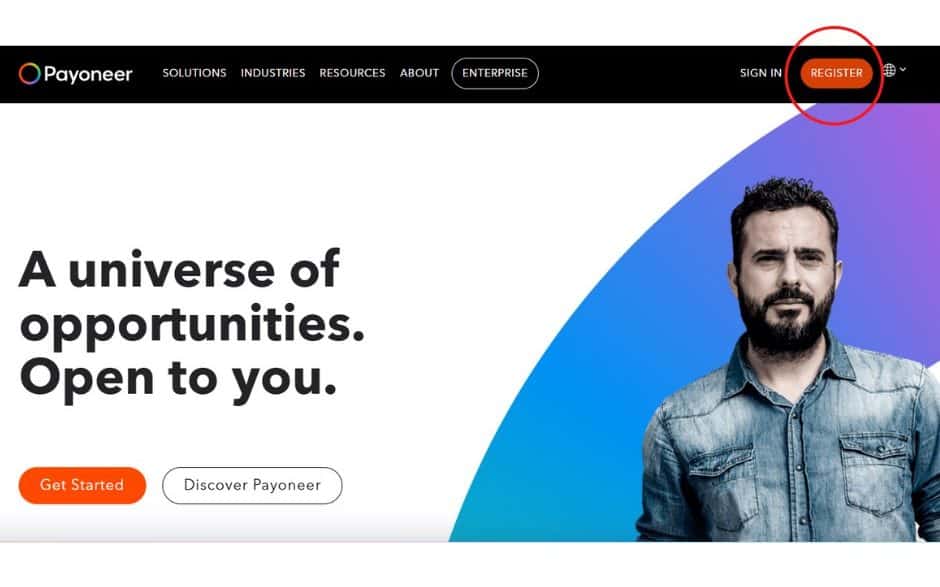 2. Next it's time to find the best account fit for you. Payoneer offers an account to Freelancers, Affiliate marketers, Vacation rental hosts, individuals, and of course — online sellers like yourself.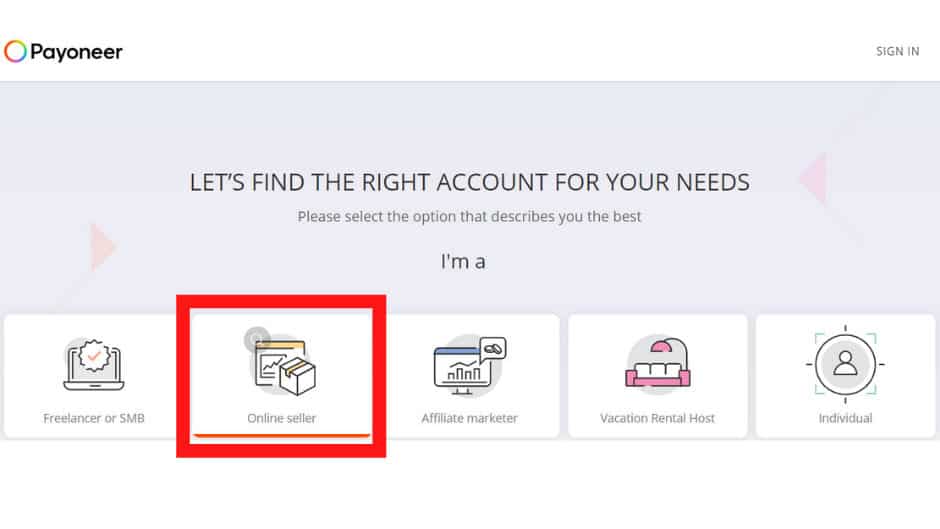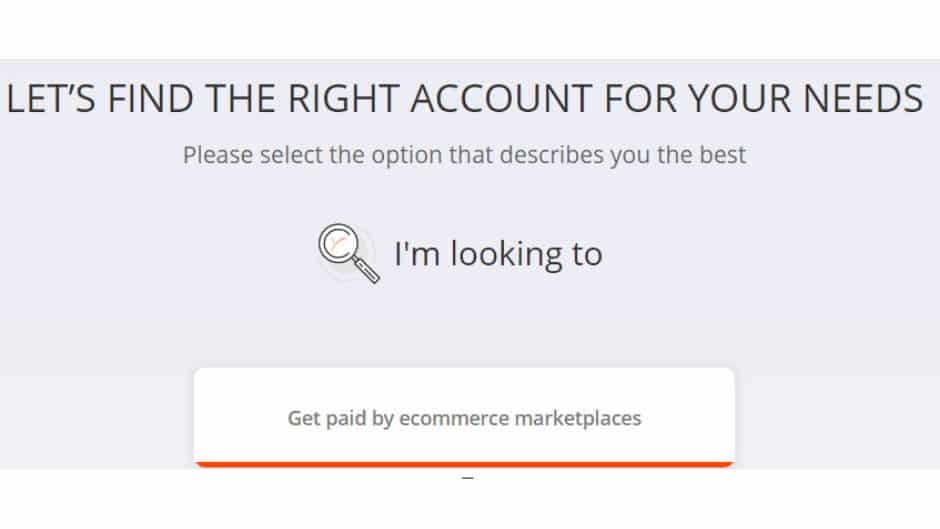 3. You'll be directed to the registration page which has four stages. The first stage is placing your general information, the second stage is information about where you reside (country), the third stage is security information such as your password and then the final stage is linking everything to your bank account.
— Here are the steps by each stage:
The first two stages are all about personal information.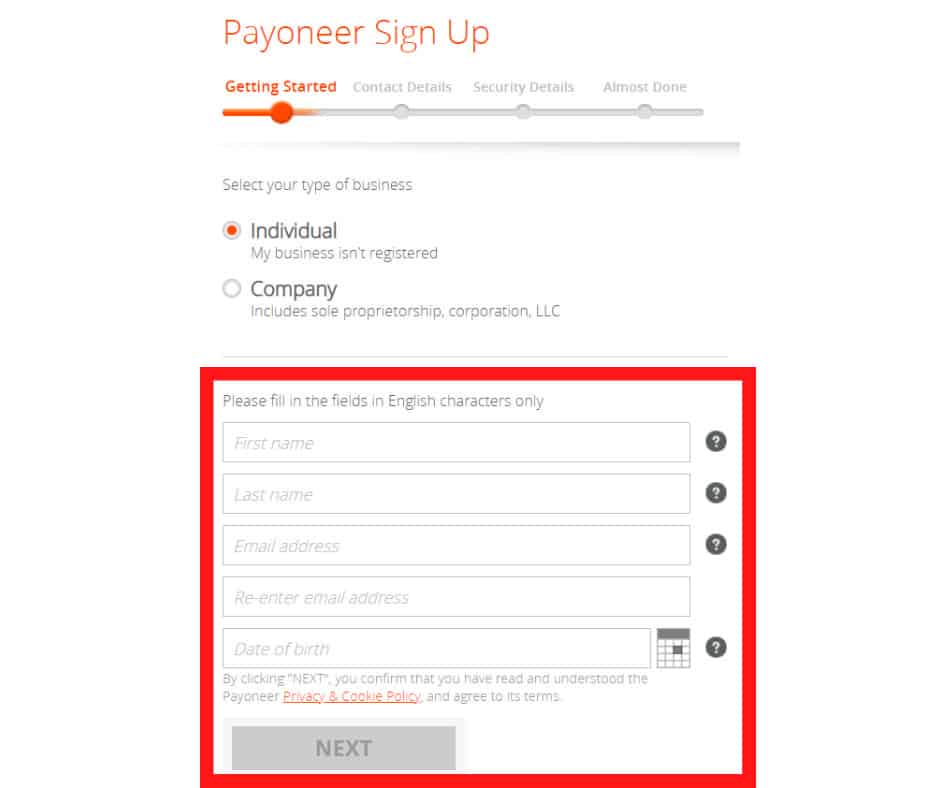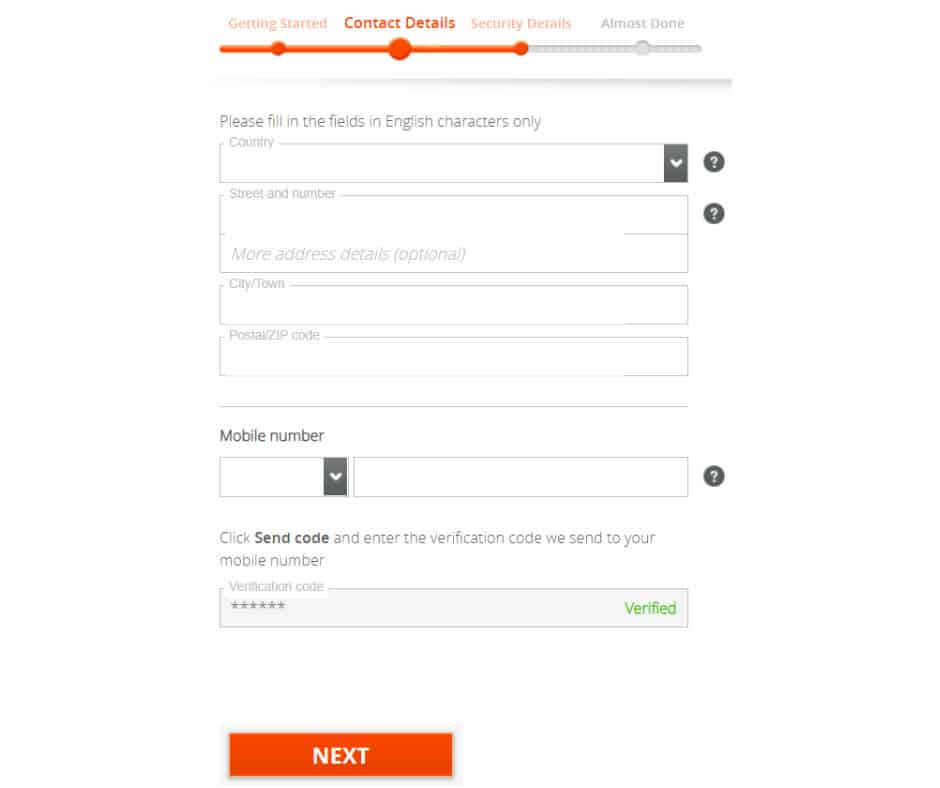 The last two stages are about security and banking information on which you will be receiving transfers and/or making transactions.
— You need to pay suppliers through this same method and you will also receive your earnings on the bank account you choose to link up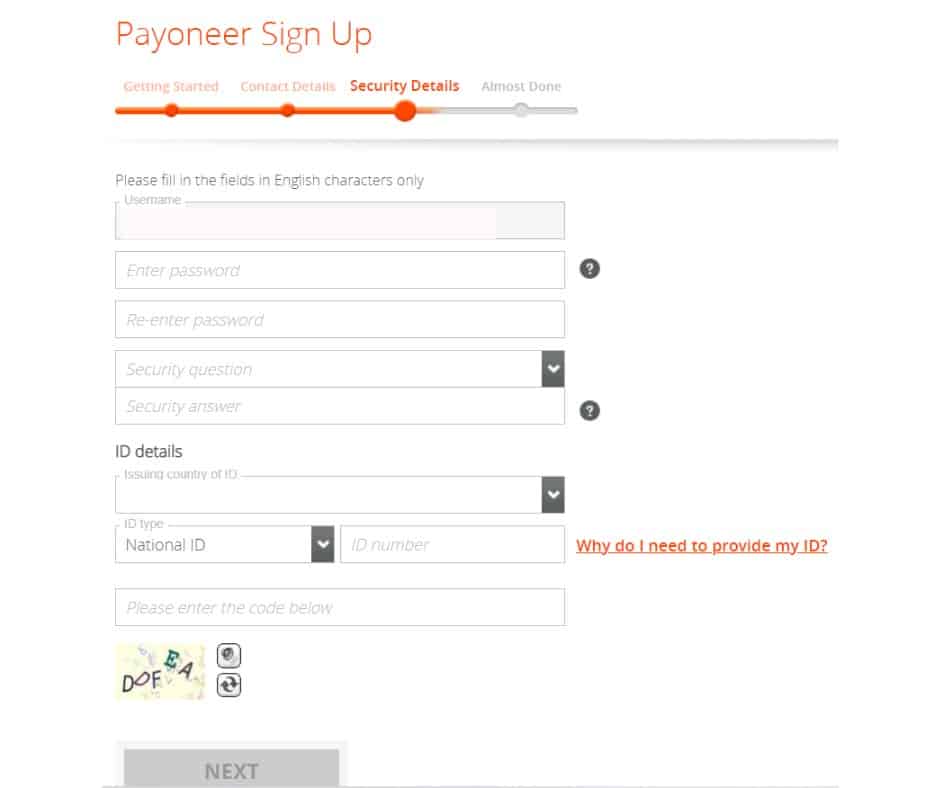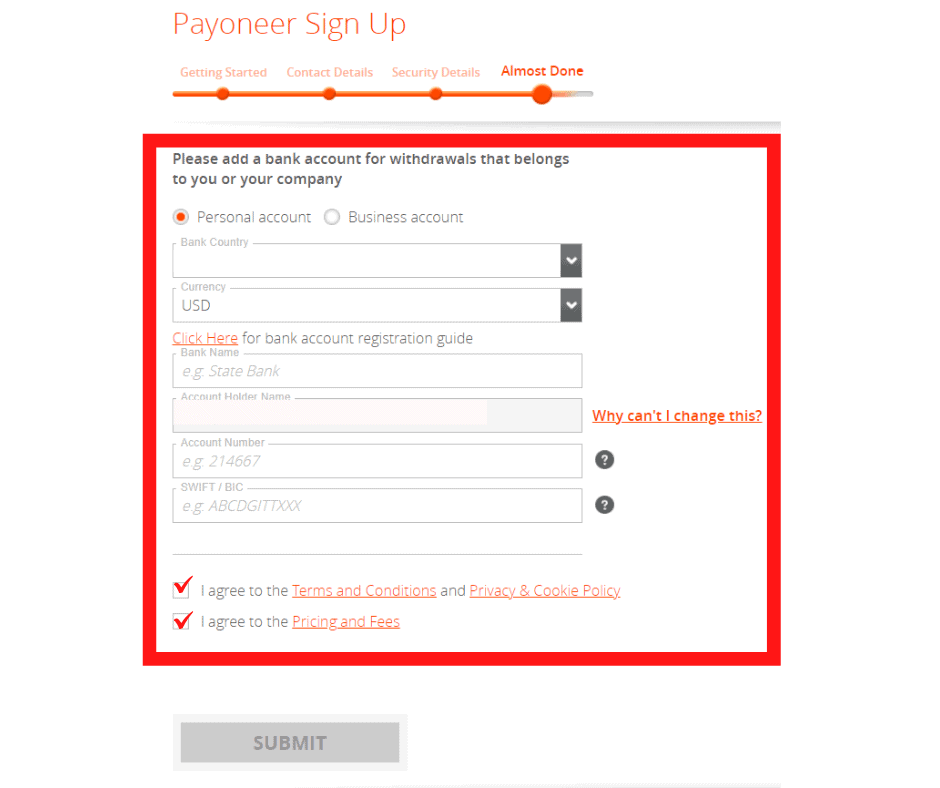 Second, link your existing Payoneer account to your eBay seller account:
Normally, if you already have an eBay store, you should receive an email address from the eBay team letting you know that you would need to switch to the eBay Managed Payments feature where you will be able to link your Payoneer account. All you need to do is follow the steps:
Here's an example of the email you should receive — note that you may receive a different format, but it is still the same message: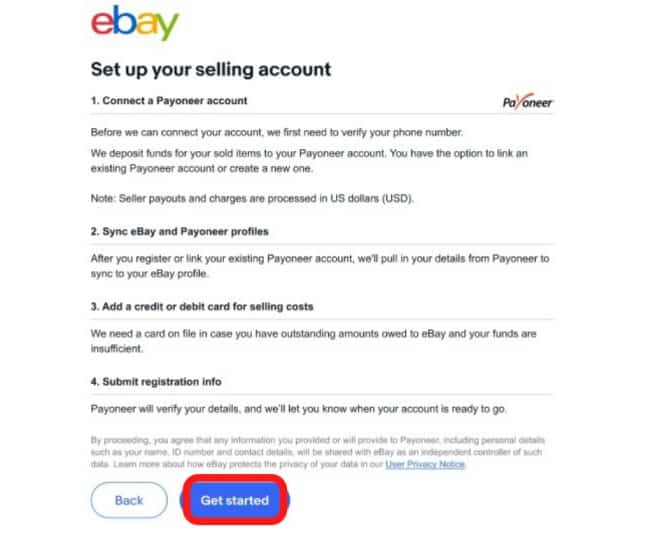 If you don't receive the email shown above, then you can do it manually by entering your Payoneer account and clicking on the "Activity" tab and head over to the "Store Manager" button.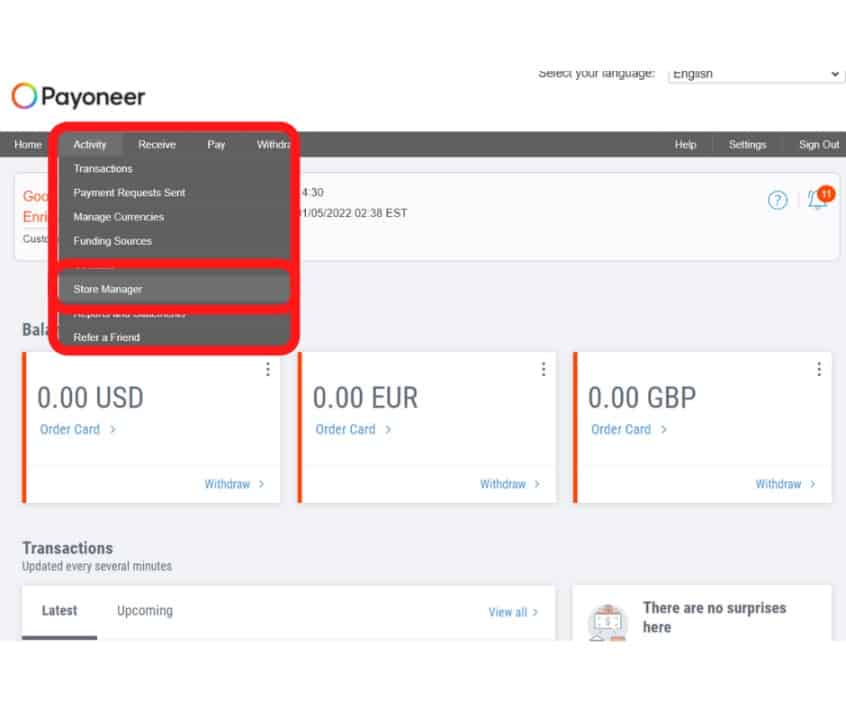 You will then have the option to add a store. In this case, you can link your eBay store: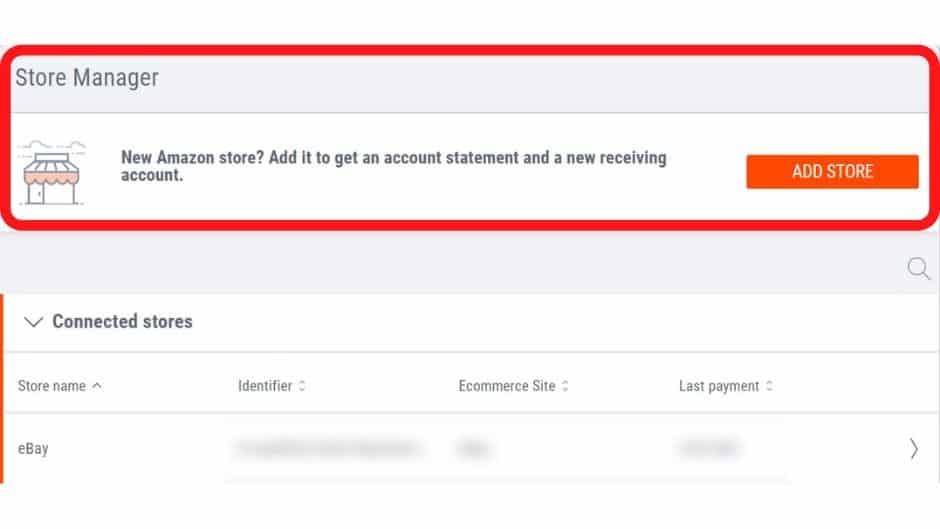 — Simply follow the steps that will be shown on screen and you should be golden!
There are four quick steps to finish up with the Payoneer + eBay account merge. We already went through the first step which is connecting the Payoneer account we just created.
The second step is the profile verification on eBay with all your information: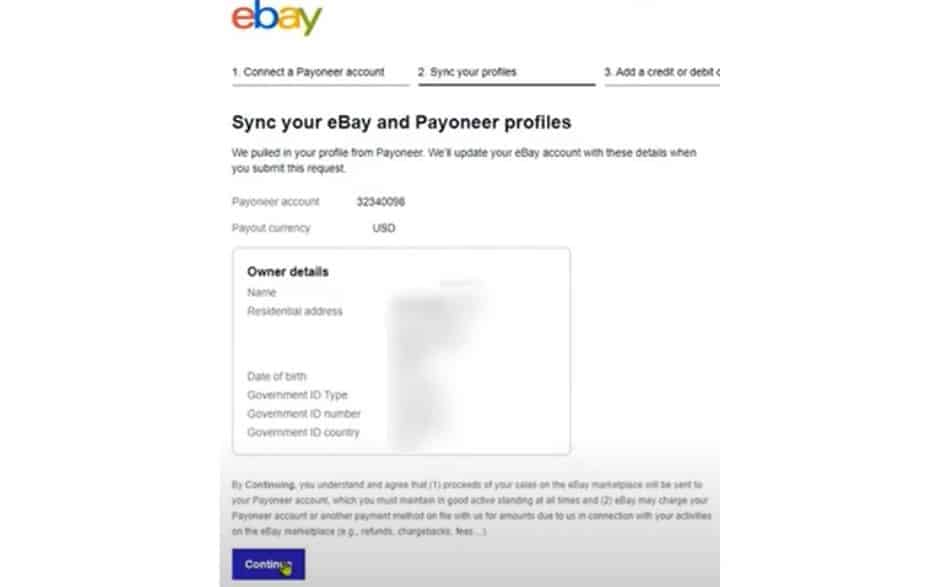 The third step is to add a credit or debit card linked to your bank account as a backup payment method — in case you don't have enough funds on your Payoneer account.
It is always a good idea to have two payment alternatives to avoid any issue at the moment you need to cover eBay fees on a month-to-month basis.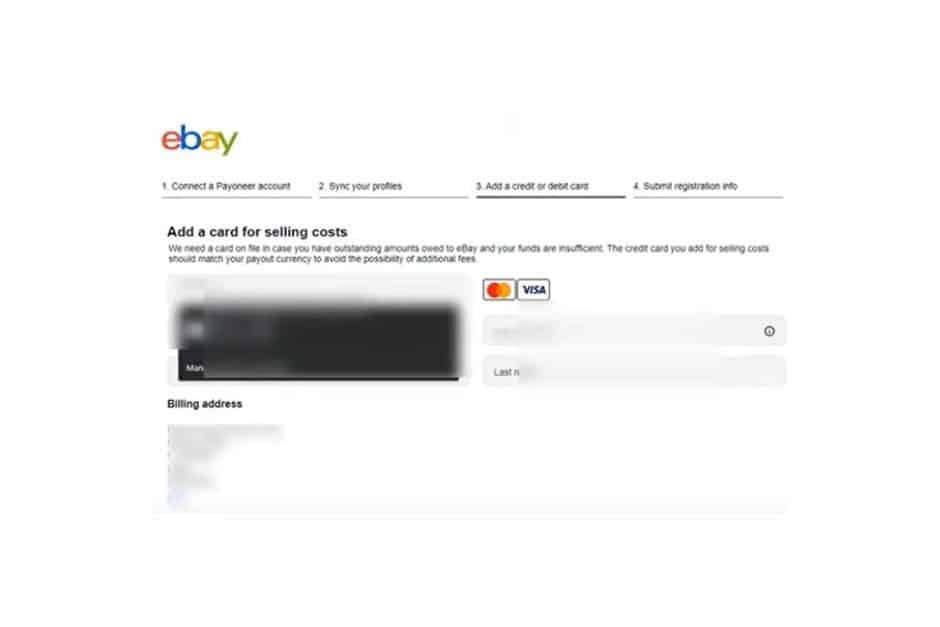 Lastly, you just need to submit the request — that's it!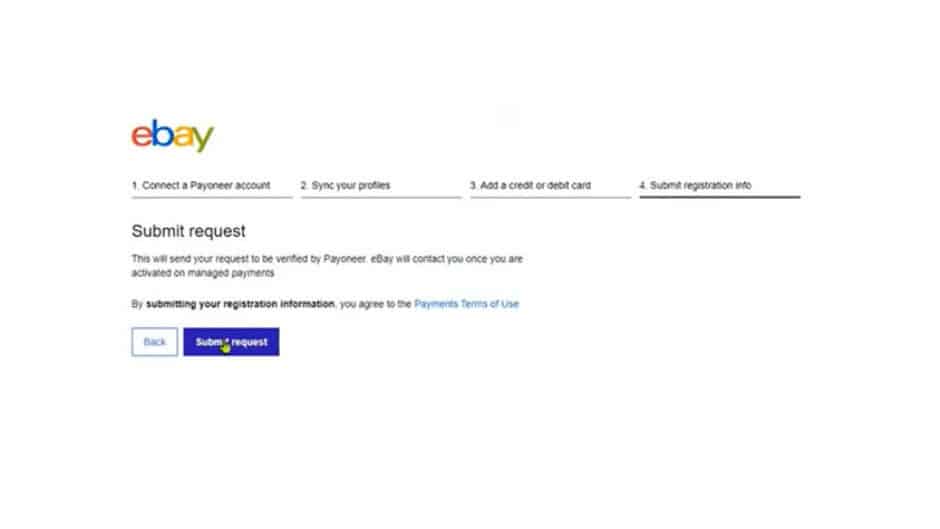 Now, Payoneer will be asking for more verification so in short you will receive an email along these lines: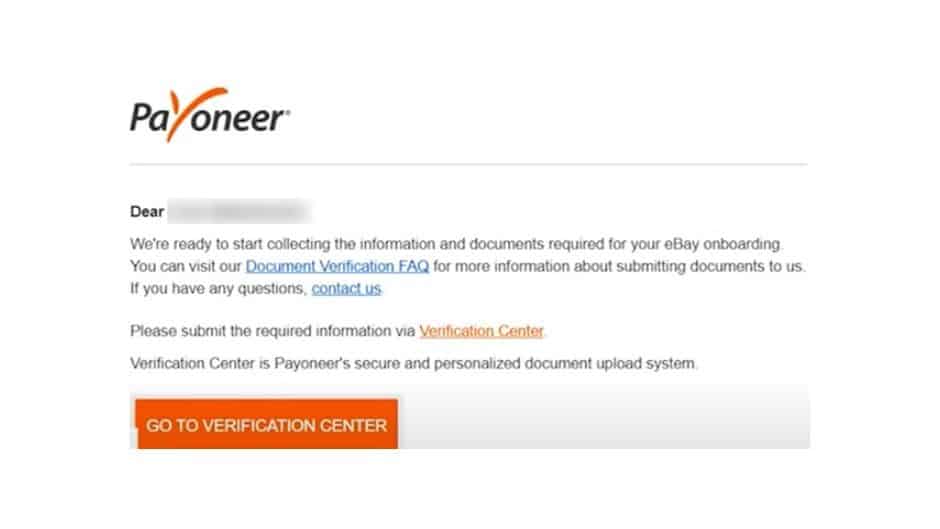 All you need to do is click on the "Go to verification center" button and submit any paperwork they request.
Final thoughts
In conclusion, this new eBay payment system has introduced is beneficial to both buyers and sellers. It's so much easier for you as a dropshipper to keep track of your transactions as well as offer your client multiple ways of paying — and you'll get your earnings directly to your bank account in one place!
eBay is evolving in every aspect and the most recent change has been the termination of a third-party payment processor such as PayPal and creating their own payment processor partnering up with Payoneer. This is more convenient to eBay as a platform and to every seller on the marketplace.
So if you're considering opening a store on eBay, you should also have your Payoneer account created. All linked up to your bank account and signing into the eBay Managed Payment feature.
Good luck!