2

min read
Have you already heard about the Amazon 10$ & Under section? They offer a wide range of items with free shipping in under 10$! We can use this page to find quality items at low prices and have our eBay store haul in great sales. In this update, we are about to show you the possibilities available with this brand new section.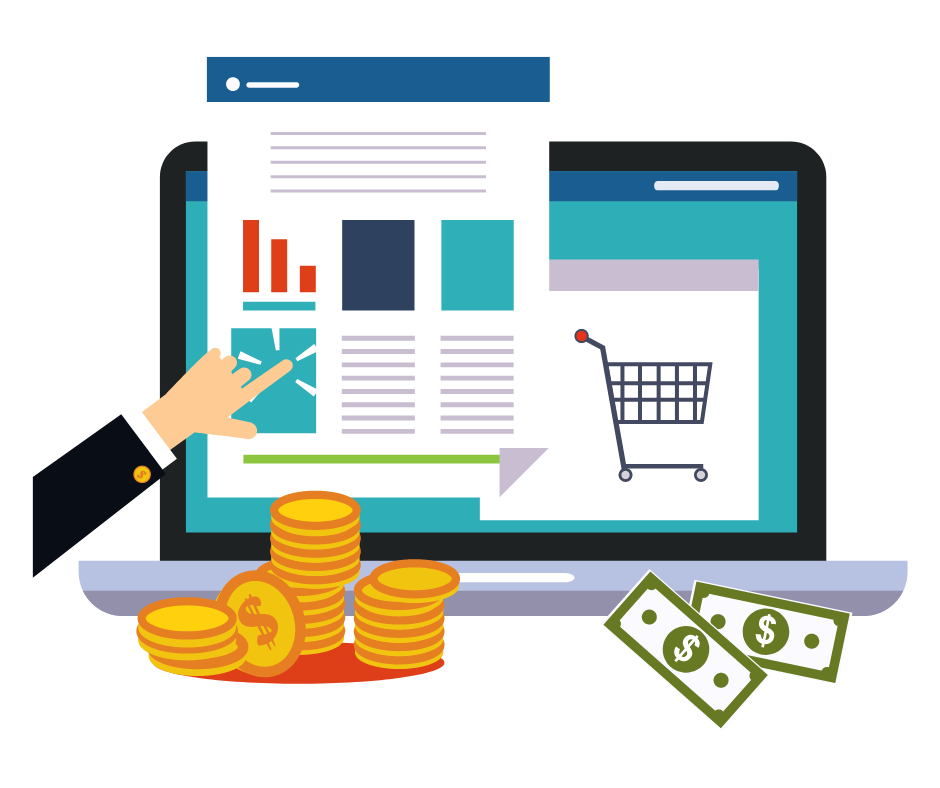 Don't wait for the profits, make them!
Start a profitable dropshipping business with DSM Tool. Get a free course and a free trial of the software.
According to TechCrunch, this section was developed by Amazon to compete with sites that offer free shipping at low prices:
This trend toward low-cost shopping outside of Amazon doesn't just include Wish, of course – consumers are also heading to Amazon rival Walmart, AliExpress or even secondhand apps like letgo, OfferUp, Mercari, and others, in order to save.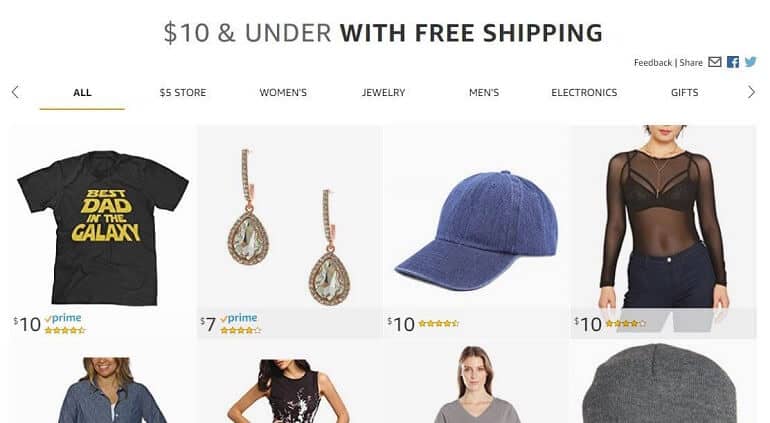 Amazon 10$ & Under Categories
In the categories of this section, you can search for:
Items for women
Items for men
Jewelry
Electronics
Gifts
Home Decor
Watches
And of course, you can also browse the category showing items Under 5$ also with free shipping.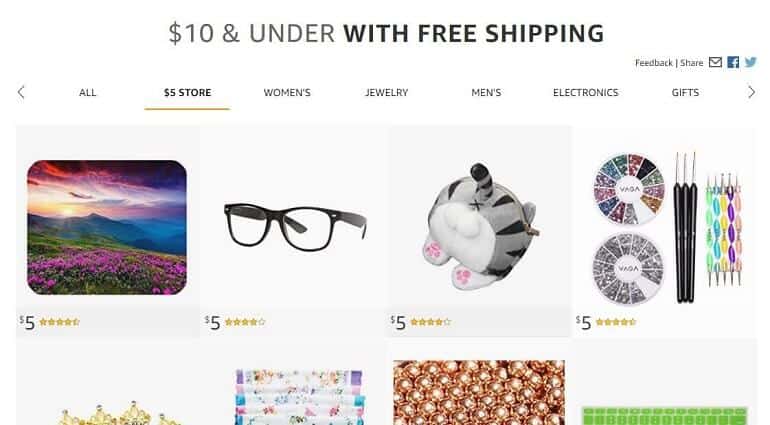 While we won't recommend listing clothing items with multiple variations of sizes due to the fact that they all share the same ASIN (Item ID number on Amazon) and this makes it that much harder to monitor and scan successfully, there are plenty of other items you can happily offer in your own eCommerce store.
In all categories of this section, you can scroll down and find everything you want. it really feels like there's no bottom at all.  We recommend creating your own personalized listing title & product description and adding as many item specifics as you can, to have your ad stand out in front of the rest.
This technique can prove itself as a great way to generate more daily sales and thus more positive feedback for your name. Are you going to give it a try? Make sure to keep us posted!