11

min read
eBay Dropshipping With No Money – Is It Real? How much does it cost to start dropshipping on eBay? If you ask Google, or YouTube, immediately you will be told that it costs $0 to get started.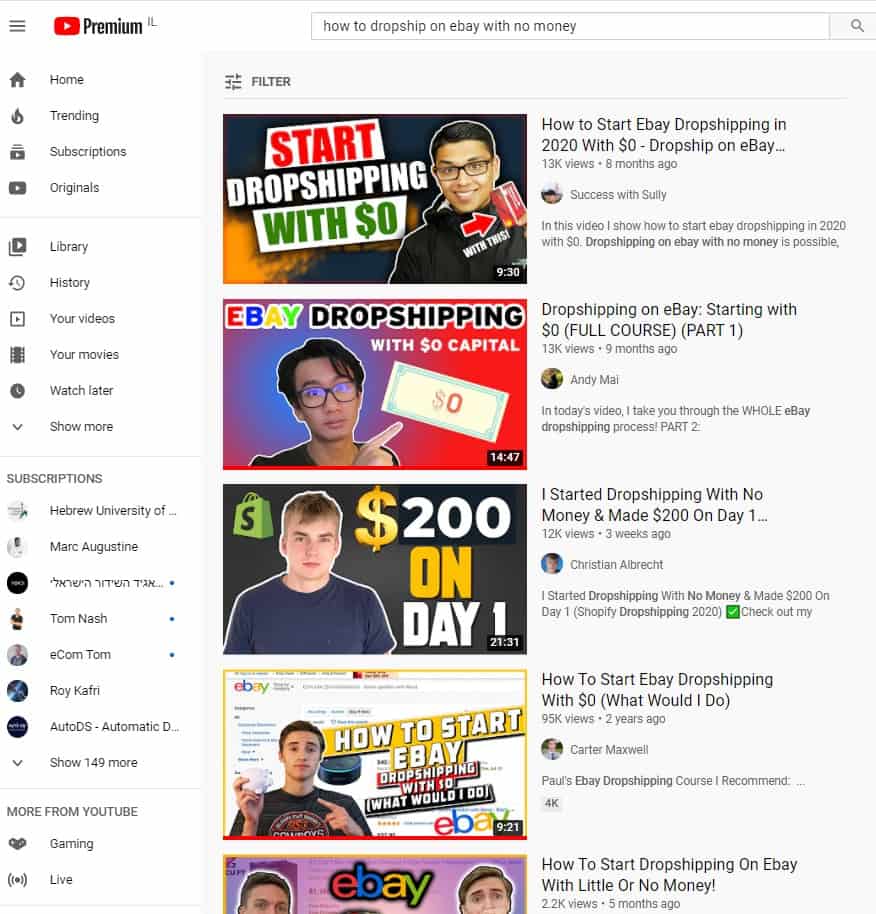 But dropshipping on eBay with no money at all is only real in theory. In reality, eBay dropshipping does require one of the smallest investments to start with, in comparison to other business opportunities, but there are some small one-time expenses you might face as well as credit that will be required for the business to run.
In this article, I will try to break down the cost structure of a new eBay dropshipping business.
The analysis in the article is similar to the one in the video below. Just note that in the video I mention a library of educational courses called "Entrepreneurzone". Unfortunately, it does not exist anymore, in the article below you will find an alternative to it.
One-time expenses
The most common one-time expense when starting to dropship on eBay is education. A course on how to dropship on eBay is recommended over self-learning because it is typically structured in a way that takes you step by step through the process of building the business.
If you feel like taking a couse is a too big of a burden on you, self learning options are available too. But the self-learning path is less guided, less structured, and will require for you to put the time and effort into it.
If you decide to invest the time and self-learn, read the following guides that will help you get started with this business model:
I want to emphasise something, other than education there are no other one-time costs. You could potentially spend some money hiring a designer via Fiverr to design you a store and product description templates (or simply get yourself ready-made eBay product description templates) but these are optional.
It makes eBay dropshipping a very attractive business model, let's compare it to other business models for you to see what I mean.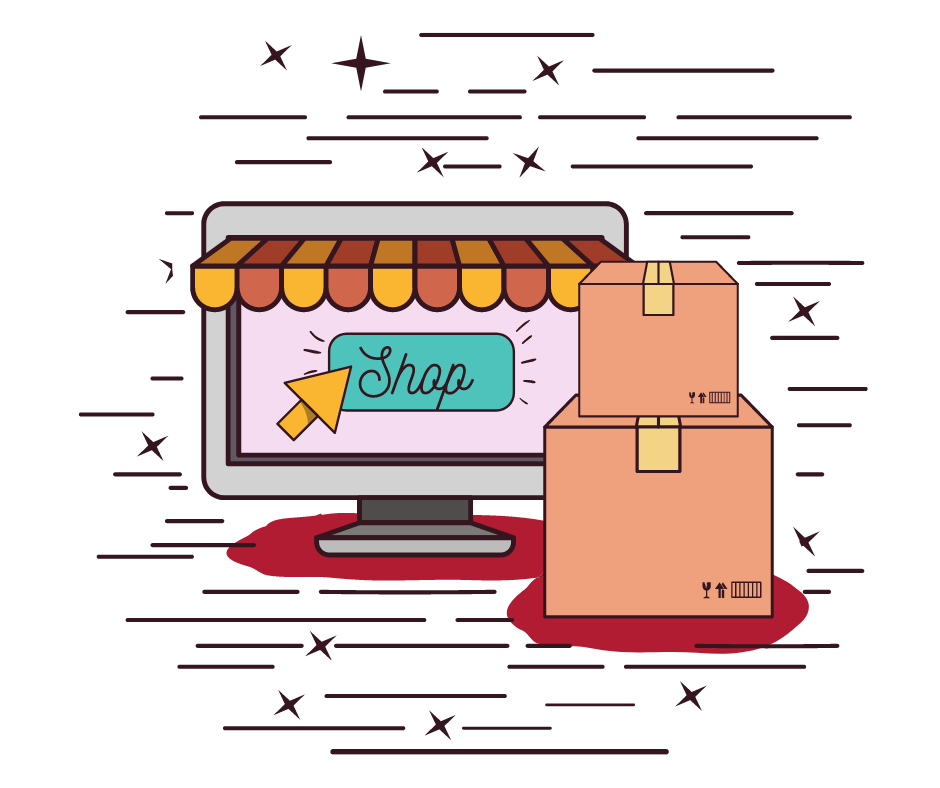 It's time…
Don't wait for success to come. Hire yourself and start your own dropshipping business
The lowest risk business model
Comparing to other business models, eBay dropshipping offers the lowest one-time expenses because the only expense you really have to take in a count is education – purchasing a course to help you get started.
In comparison, if you choose to build your own dropshipping store using Shopify you could face much higher one-time expenses. A course would be only the beginning, then comes paid themes for your store, budgets for design and development, and the biggest expense – advertising budget that might never convert to sales.
Similar to Shopify, if you choose to start an Amazon FBA business you would have to invest in buying an inventory, and it's common to also place ads on Amazon when starting a new FBA brand. You can read more about the differences between dropshipping on eBay, Shopify, and Amazon FBA in this comparison article.
Monthly expenses
Recurring expenses are known to be more significant (in importance, not in number) than one-time expenses. These are the expenses that define the business operational cost.
To illustrate it, if you spend $300 on a course and then make a $100 profit per week you will return the investment on the course within 3 weeks. Of course in reality the returns are not linear, you might make $0 profit in the first few weeks, $10 in the first profitable week, $50 in the week after only then $100 per week. Either way, eventually the investment in the course will return itself.
But if every single month you pay for software $300 and your profits average at $200, your business is not profitable. No profits means that either the business is not working, or that you're not operating it correctly.
In the monthly-expenses department, eBay dropshipping offers a low-cost structure. The only expense you cannot avoid is the dropshipping software, but other expenses might be recommended as well.
Dropshipping software
The purpose of dropshipping software is to automate tasks that no human can do, and ease your daily store management. For example, these are few of the automation functionalities that are available in DSM Tool:
Price & Stock sync
Automated restocking
Order processing automation
Virtual assistant limited access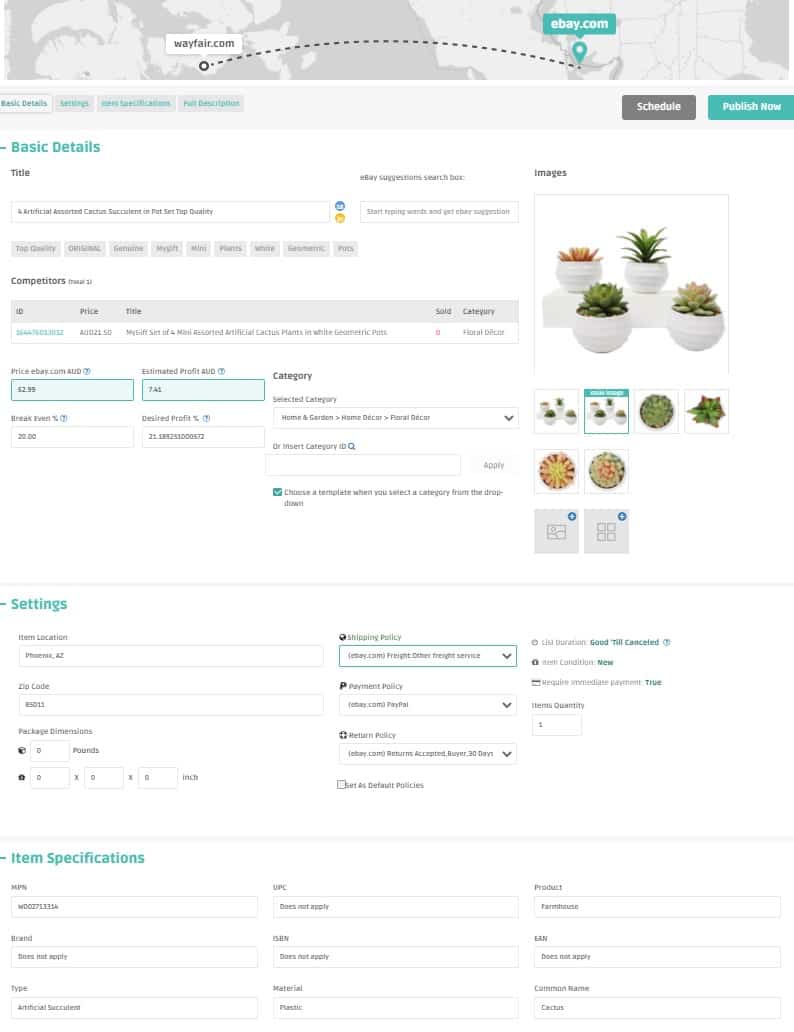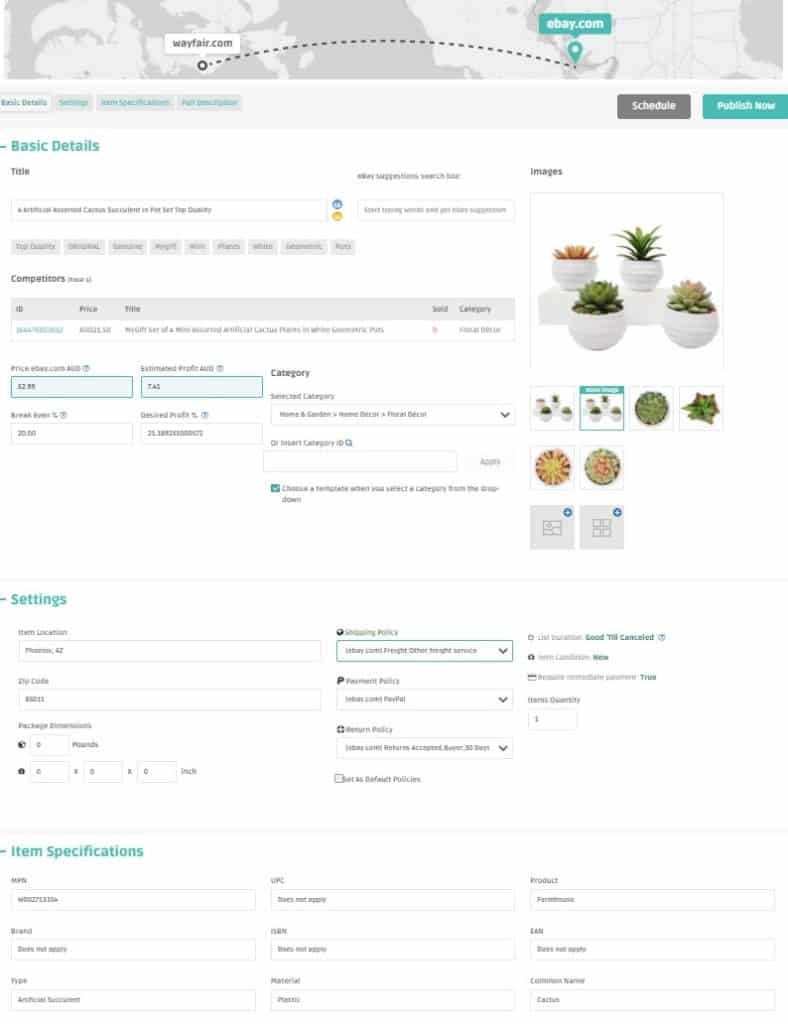 How much does it cost?
DSM Tool works in a freemium model. When you sign up you immediately get upgraded, for free, for 7 days, to the Basic plan. It includes all of the automation features you need to get started with your business.
Once the 7 days mark passes, you choose between two options: to set a payment method and keep the upgraded version of the software or to downgrade to the free tier.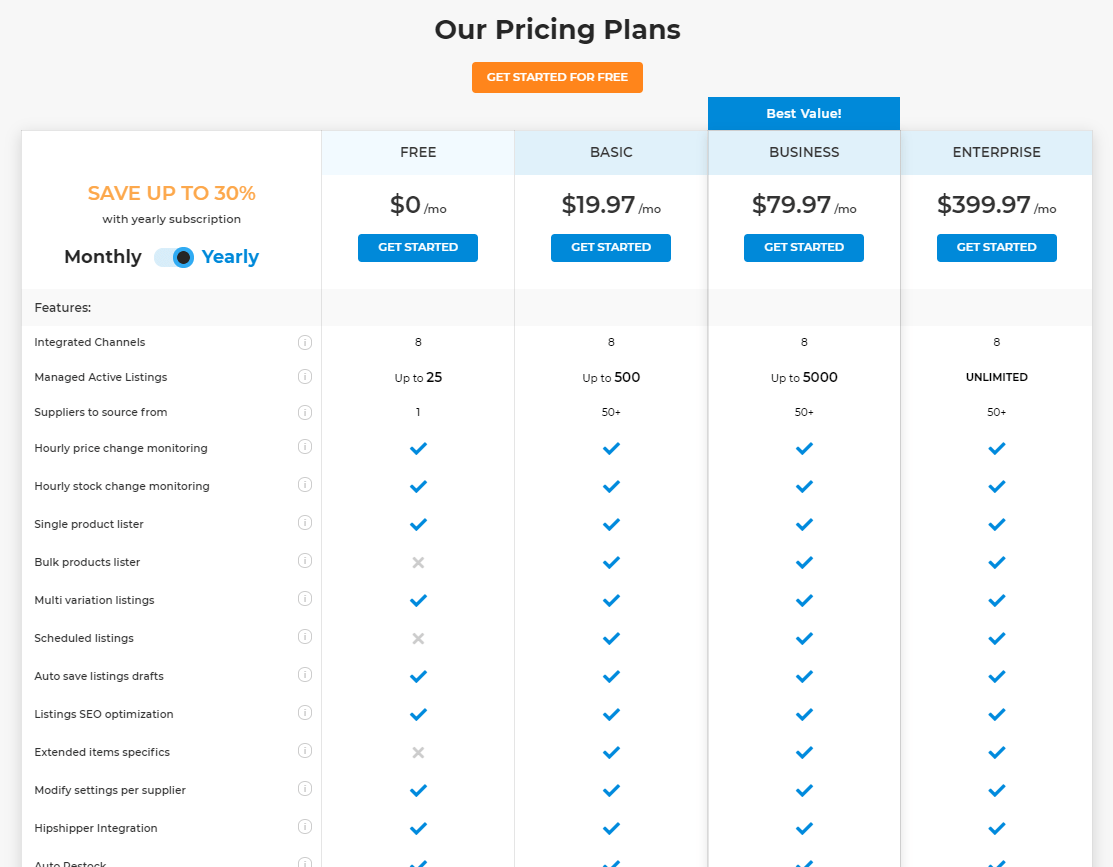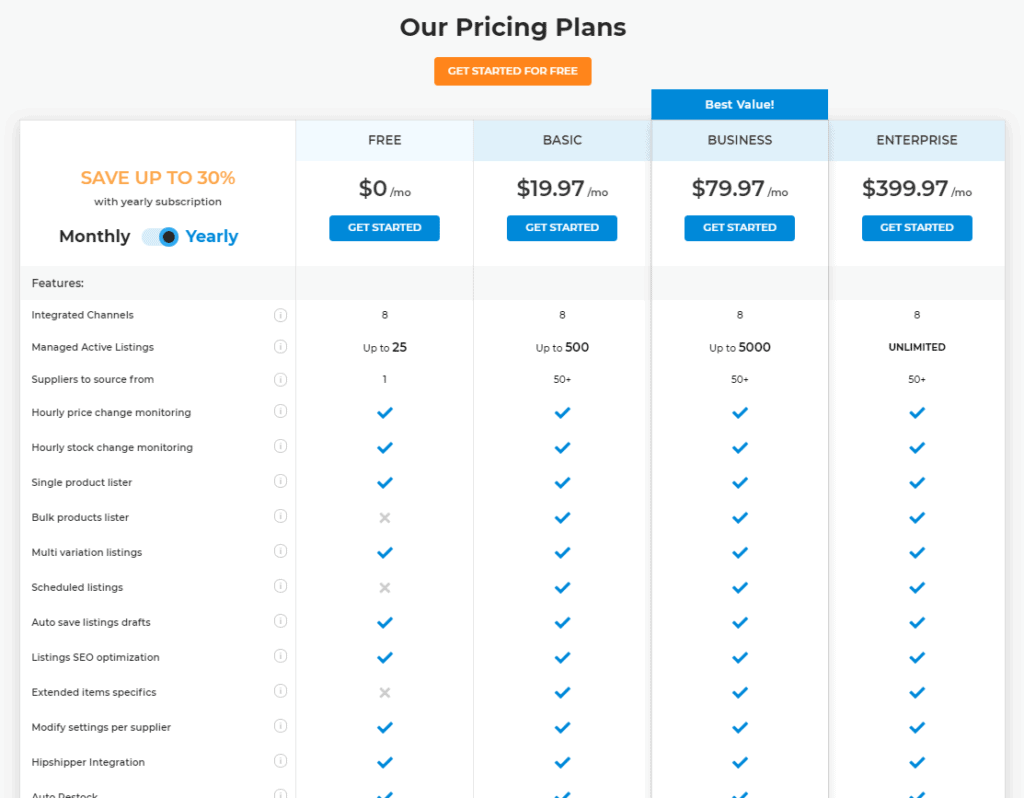 The free tier offers the most important functionalities to keep running your dropshipping business: price & stock sync, lister, and orders management. But it's limited in the number of websites you can source from and in the automation functionalities that you can use.
Does dropshipping software get you flagged on eBay?
No, it's not the software that gets new sellers flagged on eBay. This is something you should know ahead of, by choosing the dropshipping business model your store is not going to comply with the eBay dropshipping policy.
Once eBay detects that you dropship, your account is being "flagged".
But what does it mean? As a dropshippers, you are going to be exposed to less traffic from eBay. eBay prefers sellers that own their inventory over dropshippers and will typically rank them higher in the search results. But less traffic doesn't mean no traffic, and you can make great sales also without risking money and investing in an inventory.
There some theories that suggest that using a software for dropshipping is the cause for the reduced visibility. Some people even suggest using only something that is called a "non-API" software, both of these claims are a myth that has been busted.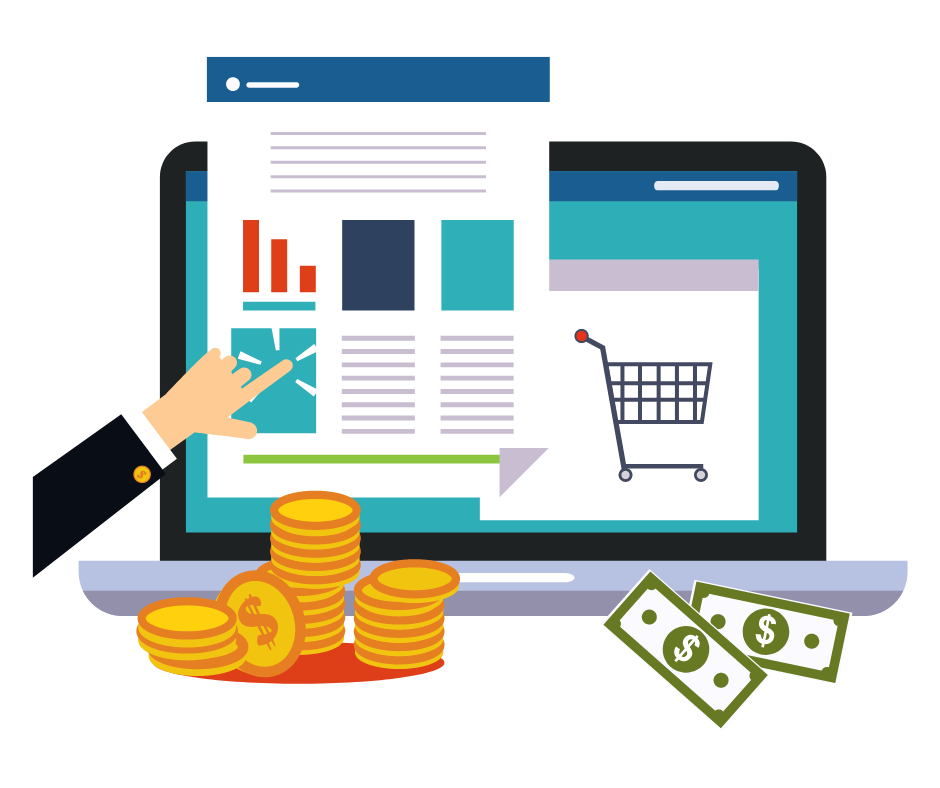 Don't wait for the profits, make them!
Start a profitable dropshipping business with DSM Tool. Get a free course and a free trial of the software.
Market research software
In order to find products to sell in your store, you will need to conduct market research on eBay. Earlier in the article I shared the link to a free guide on how to find products to sell using a method called "sniping".
Sniping is a wonderful method, mostly because it's free. You don't need to spend a dime to conduct research using it and you end up with great products to sell.
But it is not the only market research method. In 2017 eBay acquired Terapeak, a market research analysis software company. The insights that Terapeak offers create incredible dropshipping opportunities, which you can learn more about in this product sourcing masterclass
eBay store subscription
Every product you add to your store (aka listing) requires from you to use one credit of "zero insertion fees". You get 200 credits per month, and once you pass the limit you start paying per insertion.
Luckily, as a beginner you are not very likely to face any insertion fees due to your eBay selling limits, but as your business grows this is an expense you should expect to face.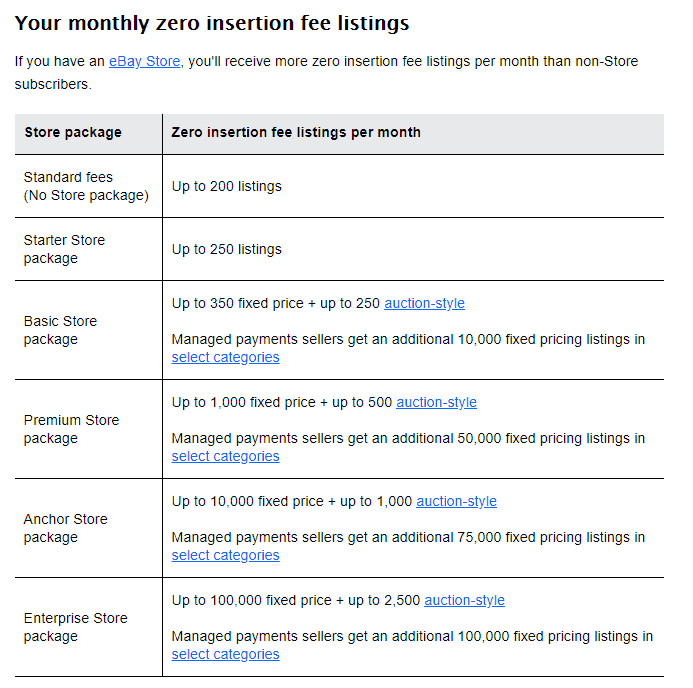 Typically by the time you subscribe to an eBay store, you can already cover the expense with your profits, which is yet another great reason to choose to start dropshipping on eBay if you ask me.
Tip
Learn more about different types of fees and how to calculate them in the article about eBay fees.
How much credit you need
The biggest expense of your dropshipping store is buying the products you sell. After all, even if you sell a product for 30% profit margin per sale you still have to pay most of the money from the sale to the dropshipping supplier that processes the order and ships the item to your buyer.
The problem new sellers face is that when you start dropshipping on eBay and get paid with PayPal, it is the PayPal account, not the eBay account, that causes a trouble. PayPal tends to perform a 21-day hold of funds of 15-20% of the money that comes into it.
Even if you choose to use a different payment processing solution such as the eBay managed payments as of January 2021 it is unknown if they would hold your funds as well or not (if you do know anything about it, please comment on this article).
The PayPal hold of funds, which is sometimes referred to as "PayPal Jail" goes for 90 days from the day you get the first payment. This means you need credit to cover those 21 days the funds are on hold.
Working Capital
The term working capital refers to money that a business invests in its short-term business activities in order for the business to run. The inventory of retail companies is the most common example used when explaining what working capital is.
When dropshipping on eBay, the money you need to put into the business as working capital is risk-free. Since you already made the sale, the working capital is only the credit you need in order to be able to finance the hold of funds in the first 90 days.
One way to decrease the amount of money you need in credit is to limit your growth during those months. The less you sell, the less money gets on hold and the less credit you need in order to cover it.
I can't state any specific numbers as to how much to limit your sales in the first 3 months because it really depends on your ability to get credit. But there is one thing I do want to say to conclude this analysis.
The most important numbers are not your expenses
Nor the number of sales you make, at least not in the first few weeks. Don't get me wrong, I do believe that eventually, a large number of sales and low expenses is the key to build a profitable business. But when you are only getting started it is more important to build a healthy business.
Eventually, it is all about traffic, and an unhealthy store simply does not get traffic from eBay, let alone the risk of it getting suspended. A good eBay dropshipping business is measured by its store health metrics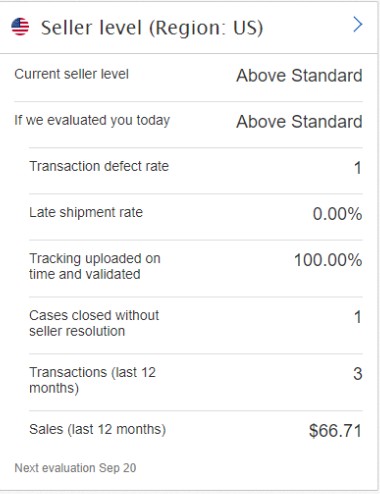 The seller metrics are available at the eBay Seller Hub and they should be reviewed on a weekly basis.
Finding profitable products to sell and performing SEO optimization is not enough to generate traffic and sales. Providing excellent customer service including answering all of the buyer's messages, returns, cancellations, and cases is just as important to keep the traffic coming.
What do you think about this analysis of the cost to start dropshipping? Did I miss anything? Comment below.