14

min read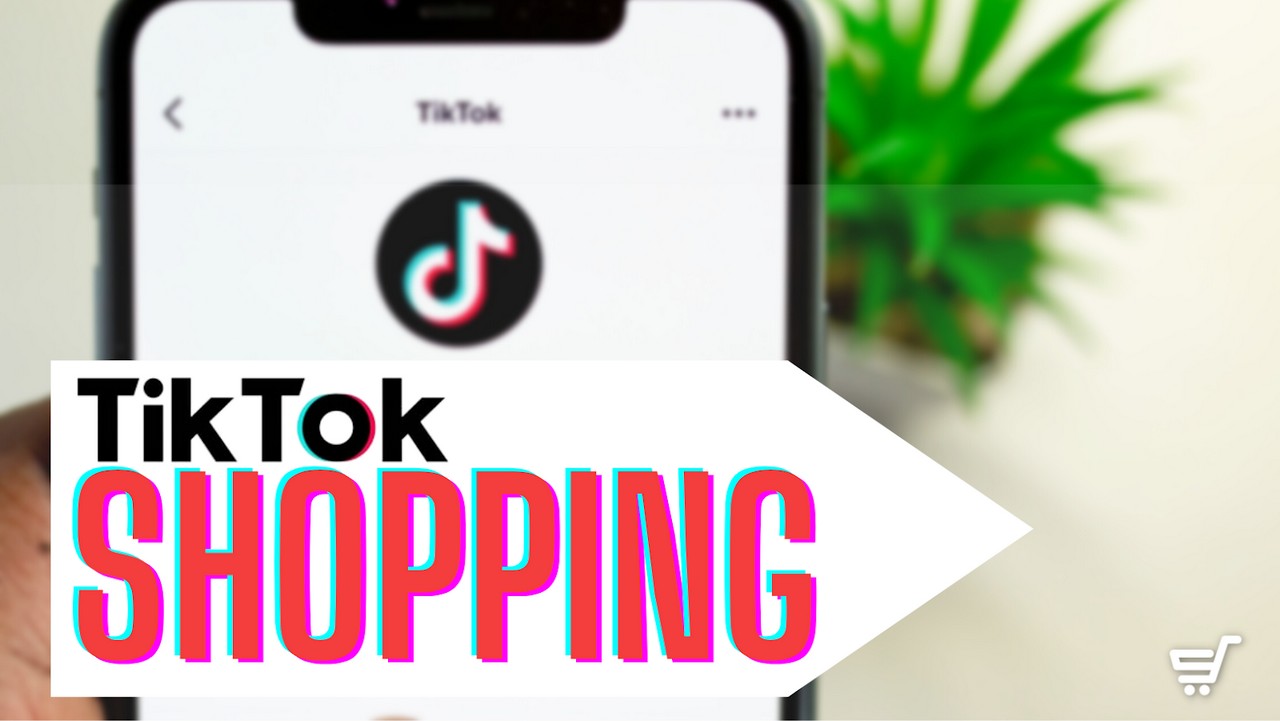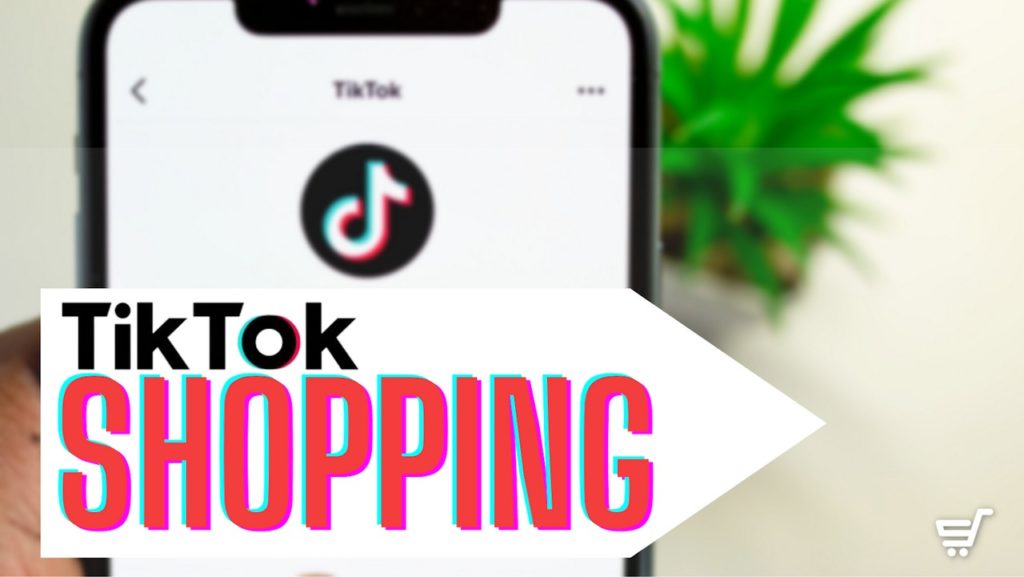 In this article, we're going to talk about TikTok commerce, what TikTok Shopping is, and why it matters so much to online business owners.
As many of you already know, TikTok is a widely popular video app where users can create, share and discover short videos. The app is viral Worldwide, especially in the United States where younger generations are emotionally driven by the use of this platform.
— Fun fact, this app is about the same age as Instagram which was created in 2010. TikTok has launched only three years ago!
With a massive user base which is over 15 million worldwide, TikTok's potential to be a new way of social commerce is huge and the app knows it. They are making it possible for TikTok accounts to generate money from their content.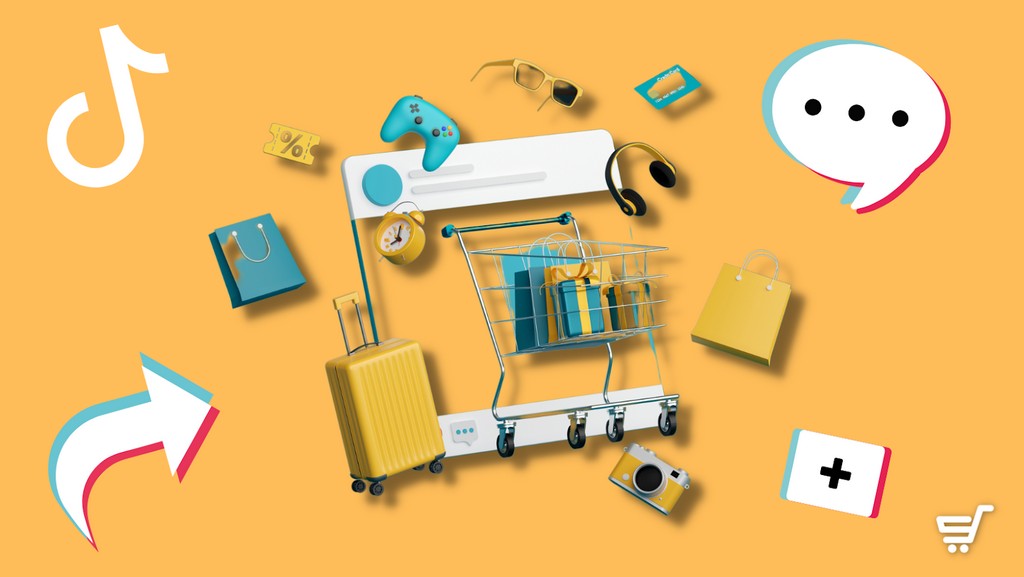 Shopping on TikTok is a new way of social commerce. It allows users to find and buy products directly on the app. This new feature will help brands reach more users on the platform and make shopping more seamless than ever before.
In a nutshell, the purchasing process is pretty simple, users can buy products directly on TikTok, without leaving the app or going to other websites. With the power of hashtags and the app's discovery feed, users can find different types of products featured on different content videos from other users posting their personal opinions, influencers reviewing the product, and the brand itself posting informational content about what they offer.
Brands can create their own unique social commerce stores with different filters such as price range and color etc., so that they can target their audience better.
For example, if a brand wants to sell sunglasses only within the $100–$200 price range then they have the freedom to do so through this feature.
How Did TikTok in App Shopping Come to Life?
Let's rewind back to August 24th of the year 2021. Starting the post-Covid era, TikTok and Shopify decided to team up and announce a new way for businesses to sell to consumers. Understanding the potential of social commerce and the purchasing power it brings to the table, they developed their very own TikTok For Business — very much like Facebook and Instagram business features.
Every user who has both Shopify and TikTok For Business accounts can now add a new shopping tab to their TikTok profiles and sync their product catalogs to create a mini storefront that links directly to their online store for checkout.
— How cool is that?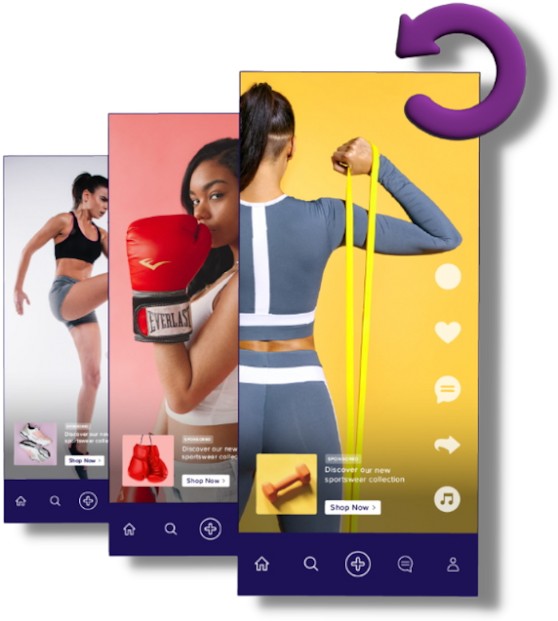 Shopify and TikTok will bring product links to Shopify merchants. With this new shopping feature, they will be able to tag products in posts, and then the TikTok users can choose to shop directly from the merchant's storefront or click a tagged product in a merchant's video to go to their online store for checkout. This will make the client's shopping experience smoother than ever before.
The app is currently available only on Android phones and is expected to launch on iOS soon. Users can download TikTok Shop from Google Play Store or Apple App Store.
TikTok Shopping benefits for sellers: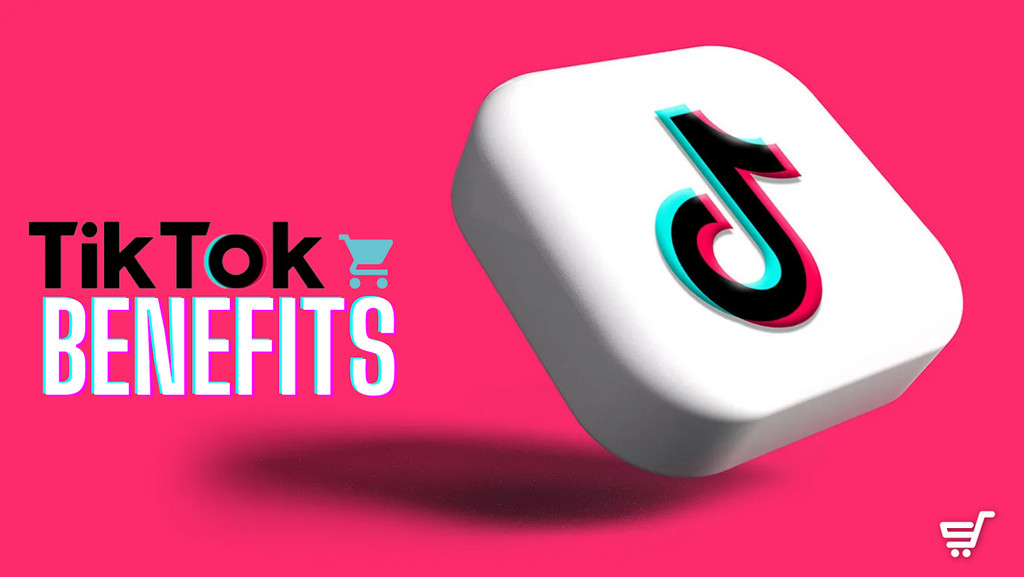 TikTok commerce is getting more and more interesting for shoppers, sellers and dropshippers. Keep in mind that this is a relatively new feature for the app, therefore, the platform is currently in negotiations with different huge retailers in relevant industries that users are drawn to.
For example, TikTok will be partnering with over 100 brands to bring their products to the social platform. One of these brands includes Zara, which recently launched its own mini-program on WeChat.
TikTok's head of monetization Anthony Soong said: "Our new shopping feature is designed to help our community discover fashion and beauty products they love while offering an easy way to buy them directly from their favorite brands."
— Let's take a look at some of the interesting features TikTok's shopping section offers to sellers and what benefits they bring.
TikTok Shopping Feature – Collection Ads:
TikTok Collection Ads allow brands to include product listings in their In-Feed ads. The way it works is that when a user selects an item on a card, they can see a gallery where they can explore and buy more products.
This is why it is also important to add the shopping tab on your profile in order to allow users to easily browse through your listing and eventually push them to buy. The benefit this brings is that is helps increase the visibility and engagement of businesses with their audience, which will lead them to increase their conversions
The ads will appear as "shoppable" banner ads in the app's feed, allowing users to buy products directly from within the app without needing to leave it for another platform like Amazon or eBay.
Promote Tik Tok Shop With Product links: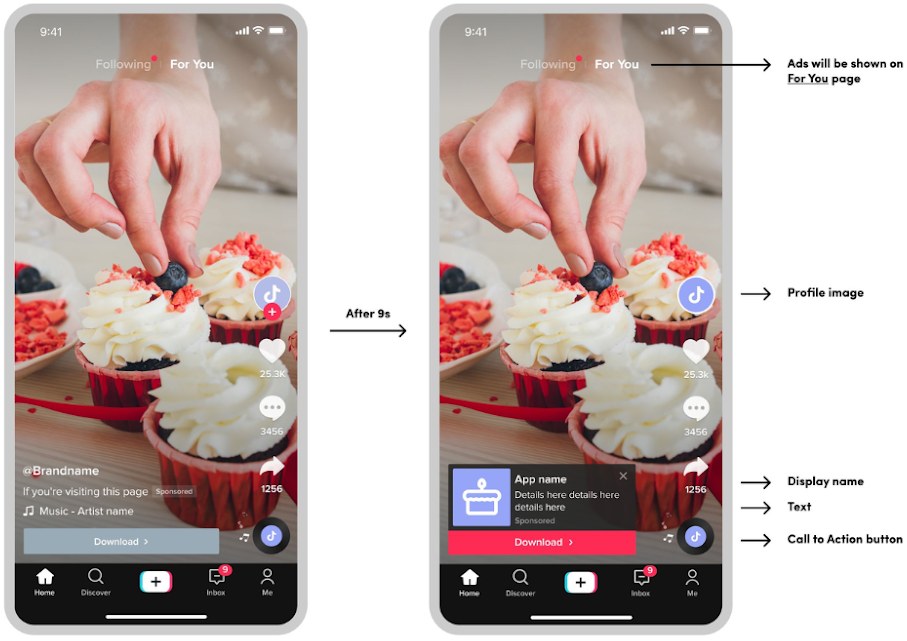 Product links sellers and brands will be able to highlight one or multiple products of their catalog through link placement on their videos. This way, followers can see that product in action and, by clicking on the link, access a landing page to buy it.
TikTok Shops Live Shopping:
When it comes to active user engagement, the best thing a seller can do is to Livestream every once or twice a month. This is why TikTok live shopping is an amazing way to draw attention to what you offer and increase the chances of converting users to followers and eventually, buyers — the perfect combination of eCommerce and social media.
In a nutshell, Live shopping is when sellers broadcast a live stream with the sole intention of showing what they offer to audiences. Viewers can tune in, throw items into their TikTok shopping cart, and buy products without leaving the app.
— The huge benefit it gives is that it allows sellers to have a highly engaged audience.
The Advantages of Shopping on TikTok:
Greater visibility and reach: The products are shown to tons of users and, therefore, the chances of a sale are increased.
Customer loyalty: Social networks make it possible to create a bond of trust and communication with consumers, a key factor for loyalty.
Easier shopping: By purchasing products from social networks, the shopping experience becomes easier.
How to Open Your Very Own TikTok Store:
The process of opening a store on TikTok is very straightforward. Sellers can head to the TikTok Seller Center to sign up.
Simply upload all of your necessary documents, add your listings of products, and then link your chosen bank account. That is literally it.
TikTok Store Examples
Milk Bar
Milk Bar sells cakes, cookies, pies, and ice cream. Live videos, colorful product images, customer takeovers on Stories, and video tutorials are among the content formats Milk Bar leveraged to get in front of people during initial lockdowns when they spent more time on social media than ever. With over 800,000 followers today, Milk Bar's videos often get tens (and sometimes hundreds!) of thousands of views.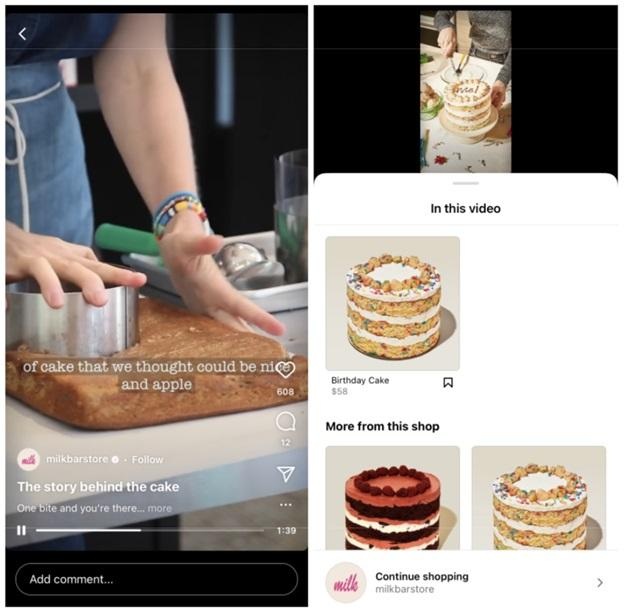 Milk Bar packed its TikTok profile with recipes and baking tips turned into colorful short-form videos. Many of them are sorted into playlists for easy binge-watching — a fun experience for more than 200,000 of Milk Bar's TikTok followers.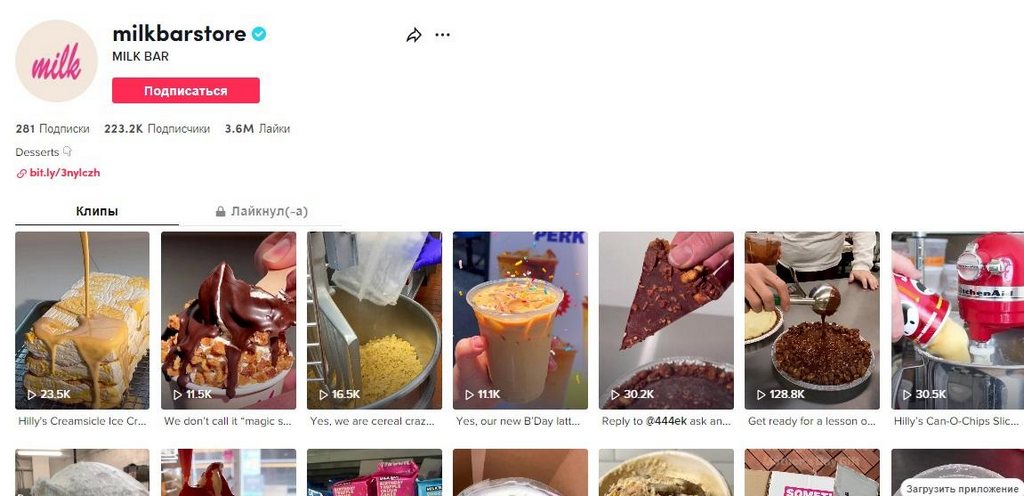 JUNO & Co
JUNO & Co. is a DTC beauty brand that uses TikTok as a social commerce platform to rocket sales x-times by showing how its innovative skin care products work. The brand has almost 200,000 TikTok followers and millions of video views on the platform which says it's quite a successful brand.
JUNO & Co. joined Shopify's pilot program for brands to sell their products on TikTok and it showed great results. "We saw an immediate response. Our sales on TikTok are 10 times what we've gained from Instagram and Facebook," Kyle Jiang, JUNO & CO.'s founder, told Inc. magazine.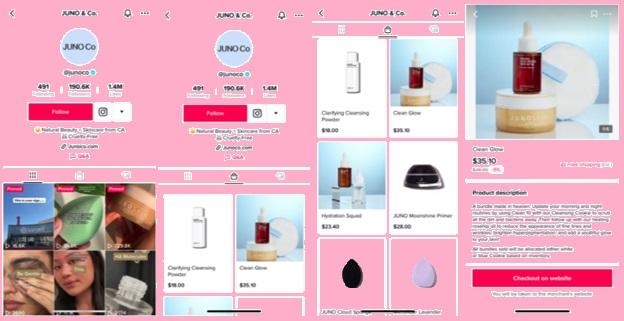 In 2020, 36.0% of US marketers used TikTok for influencer marketing, a 33% growth from the prior year. By 2025, 54.9% of marketers will take advantage of TikTok influencers, and 66.4% of influencer marketers will make use of the app, as TikTok continues to close the gap with Facebook for influencer marketing use. According to a Forbes report from the end of 2020, TikTok and Instagram were key factors in JUNO & Co.'s 300 percent year-over-year growth. Product how-tos, gift videos, premieres, and instructional videos are just a few of JUNO & Co. engaging list.
JUNO & Co. takes a softer, more fashionable tack on Instagram. Videos that are amusing, visually appealing, and occasionally a cross-posted TikTok video without any product tags are the main topics of feed posts.
TikTok commerce strategies: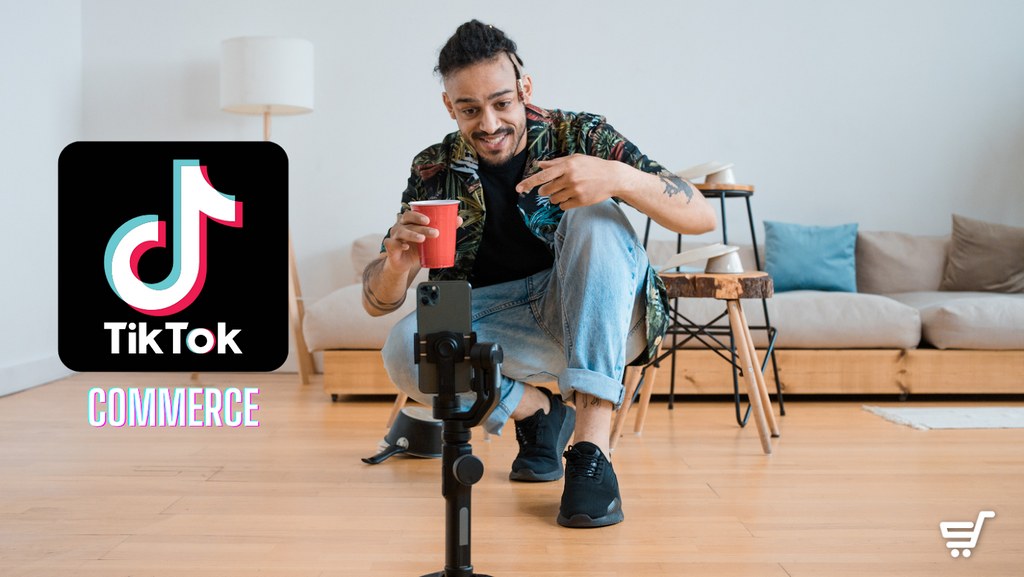 Social Commerce has different Marketing strategies in order to make an impactful campaign. TikTok is no different when it comes to social media platforms that are already implementing this business approach, such as Instagram and Facebook.
TikTok's Gen Z and Millennial users are wary of marketing. The absolute worst mistake any seller can make would be to post anything resembling a traditional advertisement, particularly one using scripted dialogue.
However, that doesn't mean that you can't use TikTok to market and sell to its young audience. They are still shoppers, who still take a real interest in many products. User-generated content (UGC) is key when it comes to the Marketing approach on these social media outlets.
Virtually everybody has a smartphone with a camera nowadays, and people are willing to engage with a brand for a hashtag challenge.
Remember, the key is not to directly sell to users, it's all about making them interact with what you offer. That way you indirectly sell your product which is more effective, if that makes sense.
So, in order to properly increase your chances of growing your store through your videos on TikTok and potentially gaining more clients, follow these steps:
Optimizing Your Product Listing:
It is no secret that when it comes to eCommerce, one of the most effective ways to improve your seller rating on any given Marketplace is to consistently optimize your product listings. Well, on TikTok, you will need to do the same.
Focus on quality and aesthetics when you add your product photos. Your store should be eye-catching to users. Make your product photos easily to be recognized by TikTok users
Make sure your product titles are under 34 characters which is the limit. Remember to include basic information about the article.
— Keep in mind that links in product descriptions on TikTok are not clickable.
Promote Your Products on Your Content:
Let folks know about your products by promoting them. Mention what you offer in your posts or videos, execute live streams to engage with followers, and add new product shout-outs to your bio every now and then. As previously mentioned, it is very important to directly sell to your audience, it will immediately drive them away.
Instead, focus on creating interesting and short videos of the products such as funny bids, benefits of using your products, live streaming where you showcase your catalog, and using cool trends to apply them to your products.
For example, take a look at Zara's TikTok profile where you can get a glimpse of how they promote their products. Given Zara is a huge company, with a crazy production budget, you won't match exactly what they are doing. But you can get the gist of it and gain interesting ideas to promote your very own catalog.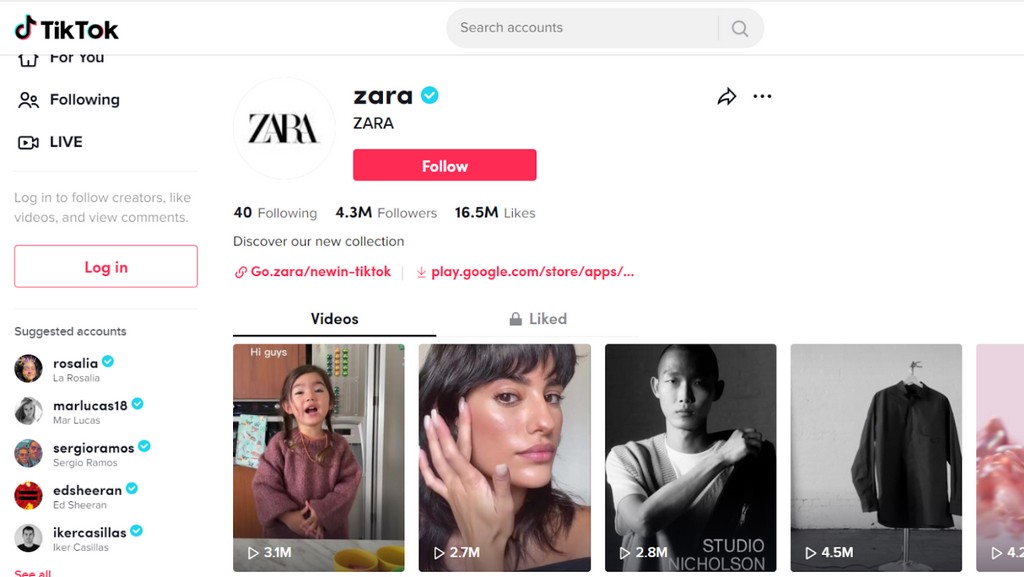 Influencer Marketing:
Remember, TikTok is an app made for a younger audience, if you're not well versed in highly demanded trends or inside jokes, you might be better off sticking only to Marketplaces and missing out on the gold mine that social media brings to eCommerce nowadays.
Finding an influencer to work with could be potentially hard since there are tons of different types of influencers from nano influencers all the way to celebrity status influencers.
Each of these influencers has a different type of working method and contract demands. It would behoove you to choose this approach later along your TikTok Shopping path once you gain more relevance. However, you can start with small influencers who will not only be accessible to you, but also easier for you to engage with the influencer's audience.
— We will be writing a specific article based on Influencer Marketing for Social Media platforms.
The perfect content creator for you to team up with is someone who really feels what you're selling. Giving them creative freedom to showcase in their own way your product to their audience.
Final Thoughts on TikTok Commerce:
So, if you are thinking about selling on TikTok for the first time, consider taking the time to do a bit of research and figure out if it is right for you. If you want to be successful as a seller on TikTok, you need to choose a niche that you are passionate about, contribute in some way to the influencer online community, build an audience of followers and fans and sell enough items consistently to make a profit. 
TikTok shopping is relatively new to the eCommerce game and whether it has staying power or not remains to be seen. However, for now, at least it's a new option for sellers on the market, and one that comes with its fair share of advantages.
Your product titles should be under 34 characters to stay consistent with the rest of your TikTok style. Include basic information about the product, but keep in mind that links in product descriptions on TikTok are not clickable. Promote your products on your content.
Learn more about social commerce and TikTok shopping in the following recommended articles: