19

min read
Instagram reels became a must-do for every social media strategy. And the tendency shows that short videos should stay on our social media for a long time. Want to learn Instagram reels ideas for business that work? Keep reading!
Using Instagram for business correctly (and regularly) helps to increase your eCommerce shop or company's brand awareness, boost sales, and promote brand exposure. Especially now that Instagram is developing as a social commerce platform and provides new features to get new leads easier.
Your potential customers are daily scrolling their Instagram feeds and especially reels. Lately, Instagram reels converted into a powerful tool to reach a big amount of potential customers and promote your business or shop.
In this article, we prepared a lot of different Instagram reel ideas for business, which you can use to grow your business's social media.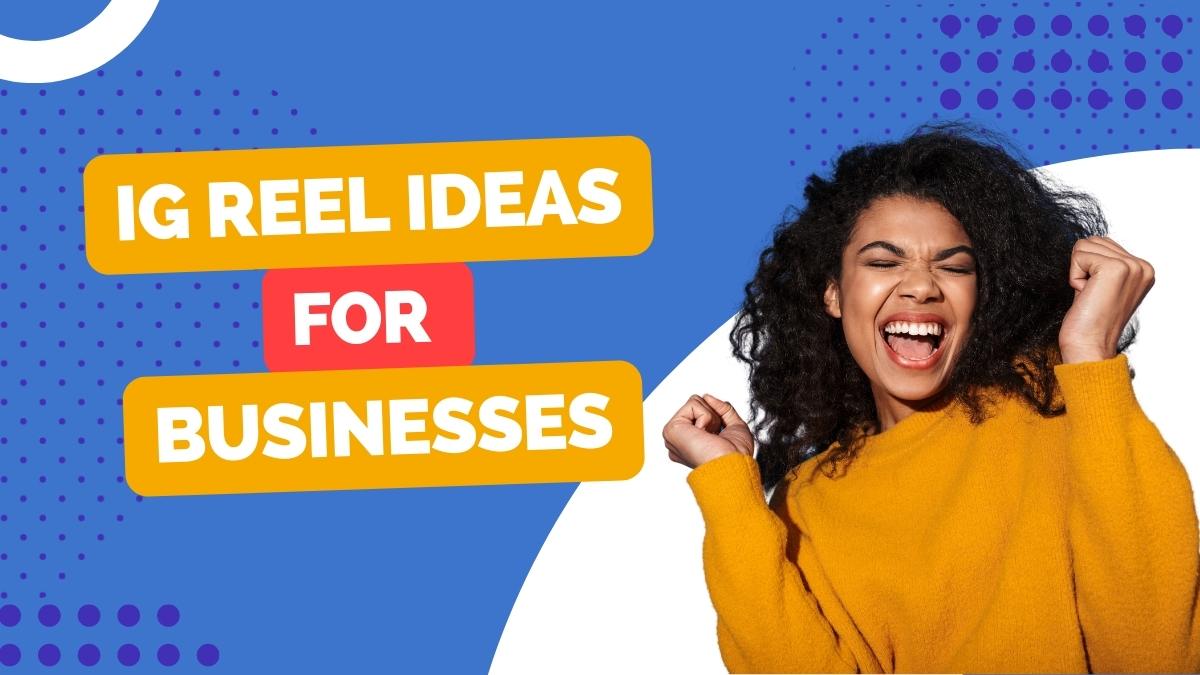 What Are Instagram Reels?
Instagram Reels are full-screen, vertical video clips on Instagram that typically include audio clips and visual effects. A well-composed reel is a combination of 2 essential ingredients: the right content for the appropriate audience and the usage of the current trending music for it.
Ig Reels are your super tool to grow your business organically on Instagram. There are multiple ways to find worthy content and isn't less important to select trendy music while making reels. You can either use the music from Instagram's music collection or add your own audio, voiceovers, or special effect sounds to your clips. You can get Instagram reels ideas for business by looking for other reels that use a certain song by searching for it.
How To Use Instagram Reels For Business Accounts?
Marketers use Instagram reels for businesses to grow their community, and reach new audiences that value and support the company and brand. People's interests extend from activities to activism to everything in between. 44% of people surveyed strongly associate Instagram with discovering local and small brands.
As a brand owner, Instagram is your space to find what's trending and develop your own ideas, and share them widely. Get creative Experiment with tools that allow you to create engaging and useful content for your clients.
The Reels camera has all the tools you need to create entertaining videos right in the app. Record video in the Reels camera or use tools like Templates to borrow the structure of another reel and use it as a starting point. Experiment with effects from the effects gallery or use the stickers you know and love from Stories. Add transitions right in the Reel tool or upload the ready short video, created on another video app.
There are a few ways you can use Instagram Reels in your promotional campaign to encourage brand interactions:
1. Create Authentic Content
While expressing your message and focusing on potential customers is crucial, generating interest in your brand's products and building a following is also worthwhile. Find the right balance between appearing like a professionally curated video and sounding like an ad to appeal to your target audience.
2. Balance Entertainment & Education
Reels have also been a great place to educate users, remember that think about your particular niche and the products your brand offers. To maximize views and brand awareness, it's crucial to make entertaining reels as well.
3. Highlight Products And New Releases
Using Instagram Reels to promote products can benefit brands as they create short, engaging content that highlights new releases.
4. Reveal Offers/Promotions/Upcoming Events
Showing your offers in reels may be very profitable because it motivates potential customers to shop after seeing your message.
5. Leverage Trends To Appeal To Your Target Audience
Jump into a trendy train! A few minutes of perusing Instagram Reels will quickly reveal ongoing trends among users. You´ll find audio clips, remixed videos, or signature tracks that play in the background.
Also, make sure to haven't forgotten any of these tips and you do:
Follow Instagram Reels trends;
Show "behind the scenes";
Start strong;
Tell stories;
Share useful information;
Add context and CTAs to your captions;
Add appropriate sound to the reel.
Make sure that you're taking full advantage of this format by creating Reels content frequently and seeing what works best for your audience.
How To Search Trends For Instagram Reels Ideas For Business?
There are a few ways to find Instagram reels ideas for business that will work well for you:
On Instagram: Visit The Explore Page
The Explore page is a great place to begin your search for social media trends and Instagram reels ideas for business (and discover new accounts in the process!).
Instagram's Explore page, which is determined by the Instagram algorithm, shows top posts from accounts that have generated higher user engagement. To start learning from the masters of social media the best way to become competitive in the market!
It's a good idea to participate in Reels trends while they're at their greatest popularity, thus you'll take advantage of every opportunity to build your online community and the Instagram algorithm will love you.
Tip
You can use Instagram managing and growing software like Flick to find viral hashtags and content to boost your business.
On TikTok: Visit The Trending Page
For those who have time and desire, there is another platform that often is considered an IG twin to setting trends. Staying up to date on current TikTok trends is also a good idea since many IG Reels trends appear there first.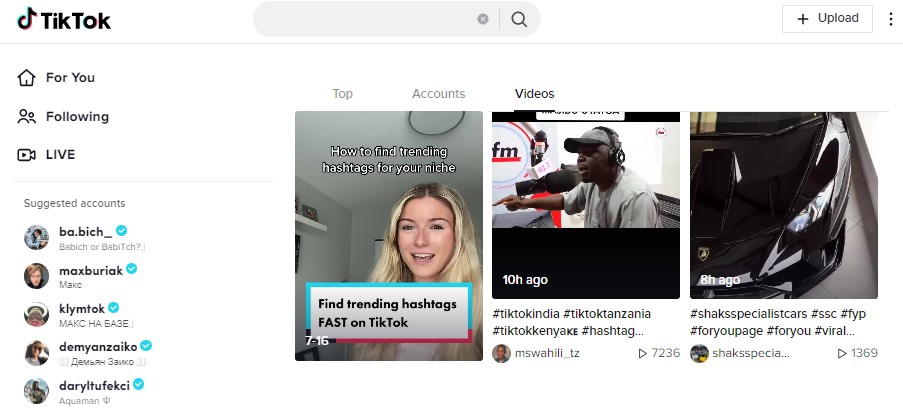 The trending page on TikTok is a fantastic resource since it shows a variety of viral videos and lets you see how other brands are interpreting them. You can find content from global users, simply by noticing how many times the trend has been used so far.
Similar to Instagram's Explore page, the TikTok trending feature is a key method of account discovery. Take advantage of current TikTok trends, and you could even see your account featured!
Watch Videos By Other Creators
Another way of getting reel ideas for businesses is by watching videos of other creators. This is a great way to identify trends and have a brainstorming session for upcoming content ideas, especially when it comes to finding trending sounds. When scrolling through Reels, listen for content patterns: the same songs or audio clips over and over? This is it! They're on their way to becoming popular trends!
Check the business accounts of other companies in your niche regularly to get inspired. Check their Reels, and save audios that you think will suit your videos.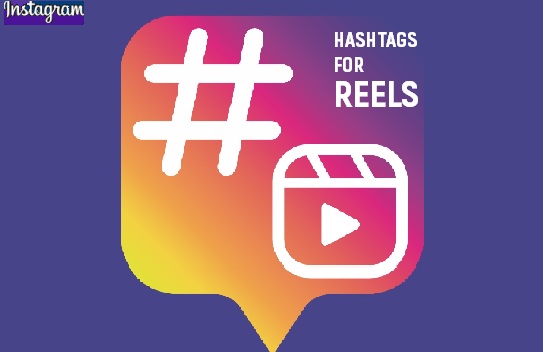 Using popular hashtags can help Instagram algorithms to categorize your content and guide potential customers to your accounts. As a result, your account will grow in the right way and connect you with like-minded people who share your ideas.
Check out the Instagram reels hashtags used in videos that appear on Instagram's Explore page, and in your competitor's accounts, and use various to reach more people with your future business reels.
Follow Pages That Update About Trendy Reels
– @karbrulhart posts tutorials about Instagram Reel Trends;
– Visiting accounts like @brock11johnson or @jtbarnett for Reel's tips and tricks;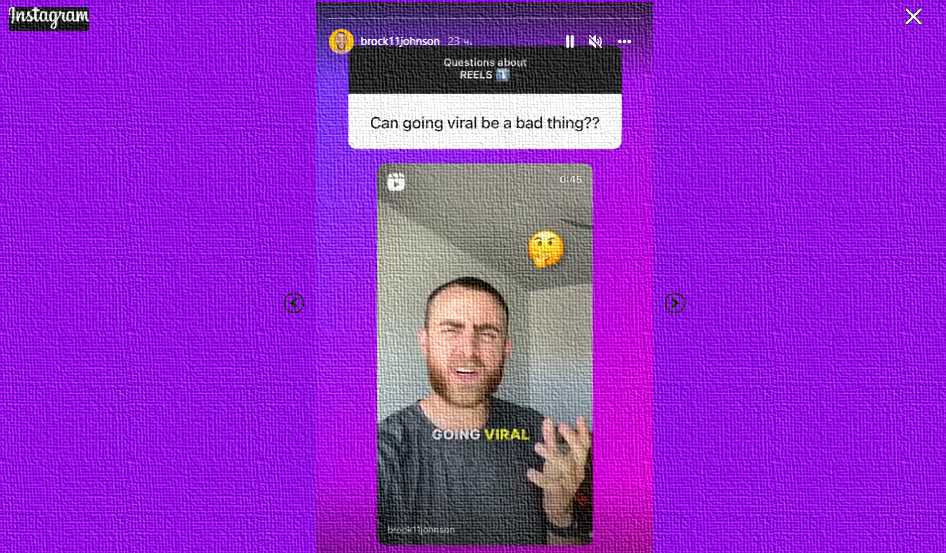 – Every week @myanichol does a new Reel about the most trending audios and sounds (the thing we won't miss!).
– The official Instagram account for IG Creators @creators with top ideas and upcoming trends and updates.
That's it! We're going to jump into 26 great Instagram reel ideas for business.
26 Instagram Reels Ideas For Business
Try the next reel ideas for businesses to grow organically on Instagram:
1. Nice To Meet You/Your Team
It's a common thing to let people know or remind your followers who they are looking at and who stands behind the brand's name. Ask all your team members to say a few words to the camera (their name, main role at the company, etc).
With multiple transitions, a cherished sound, and plenty of smiles, you can make this type of video quite entertaining.
Your services and goods don't exist in a vacuum, but there is always a culture, an occasion, and circumstances that surround them. Try Lifestyle Content to promote your brand, products, and services via Instagram business reels. Think about posting fantastic lifestyle ig reels where your brand's personality and spirit are reflected on its full.
Don't worry about underestimating your services with a reel. The short-form reel content creates immediate engagement which can then be complemented with longer-form content on your website.
Choosing a video format will allow you to show as much as possible and it will also have a very interesting view. Add some fun and jokes to make it viral, just like this one.
If you decide to show seriously what it looks like to be in your niche/business, then it's also will have good results as it helps the audience to feel a little more connected to you personally.
Tip
Produce fun Instagram Reels to emphasize the post idea.
4. Show A Project From Start To Finish
It takes a little longer to complete such reel ideas for businesses because the project's time could range from a few days to weeks or months. An Instagram reel's length has been increased from 60 seconds to 90 seconds long, which will help users express their most authentic selves on Reels. As a result, you'll have enough time to express everything and make it look amazing.
5. Let Your Followers See Your Workspace
Showing on the video and reels how it's working from home or going into the office, living your life, be involved online in the company's rhythm helps you to establish more connection with your audience.
In case you do have an offline store or office which people can visit or recognize, would be great to record it for the reel, its location, atmosphere, and the variety of products or services people can get there. Don't forget to invite followers to visit it and see everything with their own eyes! An example of these Instagram reels ideas for business is here.
Several people have gone viral online, showcasing stand-up desks with treadmills or incredible panoramic views. You can try ☺
6. Teach By Showing Quick Tips
Share your top tips or quick tips about anything related to your industry, or tailored specifically to your business and your products. Something like this:
7. Recommend Tools Or Software
Any businessman has his own list of go-to tools or software that he discovered one day and will never stop using as it saves time and nerves (and often money). Create a reel where you mention the tool's description (which can be added as text), the main advantages, and your personal update on what you use it for. These reels are one of the easiest and least time-consuming to create – simply screen record or screenshot the tools, with a music overlay and text / a voiceover and there you have it!
Furthermore, potential clients see that they're paying for more than just the deliverable, it's the process and expertise, too.
Similar to the Instagram reel idea for sharing tools and software you recommend to use, share some of the hidden features from different tools or software that are not necessarily obvious when using them.
This reel idea will help other businesses in your industry to make the most out of the tools they use.
9. Comparison Reel, Which Is Better: A vs B
Creating a brand/tool/product comparison reel helps other businesses in your industry and your consumers choose the best product which would fit their needs. Include the key benefits and disadvantages of each one to make a fair comparison. It can be funny comparison reels as well, related to things your clients face:
The biggest engagement rate of business reels on Instagram belongs to transformation reels. Showcase the before and after results of the projects you have worked on.
Share something you can compare publically about your brand/business and show the growth: number of followers, sales, old office and moving to a new one, new team, etc
11. Take Your Followers Behind The Scenes
Lately, it has become a popular Instagram reel idea, because e-commerce entrepreneurs stopped being afraid to reveal the secret of their success, they don't think about someone copying them. It's a new level when you know that you are so cool, you have your community that loves your brand, and they appreciate the feeling they have when they get your service or product. Brands stopped comparing who is better, they value what they do and want other people to learn from it or show what it cost to create the thing they love.
If you are not afraid to laugh at yourself, add a fun reel #behindthescenes just like this example:
12. Be A Myth Buster
The myth buster reel is one of the great Instagram reels ideas for businesses to react to common misconceptions about business specifically or about a product.
13. Expectation vs Reality Reel Ideas For Business
I'm sure you have seen such videos and it won't be hard to create your own with business or brand-related moments to bust or have fun from. Use this to shatter people's assumptions about one part of your business or life.
Here is a great example to learn from (and quite viral by the way!)
14. Give Your Followers The Spotlight
Show in reels your upcoming product/service or a piece of work you are about to finish to show them soon. You can also add some kind of a mystery to it leaving it without a description or adding just some emoji. Create a little teaser to encourage them to come back to see the final product.
Many businesses, if not all, have started out small and slow. Showing how your business has evolved over the years to what it is now is a great reflection on your business for other businesses to take as motivation, and for consumers to see the progression. Even if there are not many changes, some are still happening and it's a good time to capture them.
16. Imitate Funny Things Clients Or Colleagues Say To You
Without naming names, and definitely avoiding being offensive, you can make some light-hearted reels on typical things a client may ask you to do.
17. The Biggest Fears Reel Ideas For Business
All people are afraid of something, some people are worried about opening a business, and others are afraid of failure. Show them that you are one of them, but you have chosen to act, not to think.
18. Customer's Experience
Social proof is a marketing superpower and a strong human trigger to take action. Carousel with client testimonials cheers to client's results, and many other options showcase the value and build client's trust. Use it!
19. Upcoming Events Reel Ideas For Businesses
Maybe your store and business are not just about "to buy"? If you arrange meetings, special events, and celebrations (your brand's anniversary for example) or release big sales, there are significant changes in your business – LET PEOPLE KNOW it via IG reels! It's another good idea to make people visit your store more often and you'll also get feedback about the upcoming occasion.
20. Capture Special Moments
If your business has arranged or planned to have the previous Instagram reel idea for business where your loyal customers could even have participated – you definitely have to let people remember the event forever or show others what some of them have missed, but would love NOT TO the next time.
21. Showcase Your New eCommerce Product Or Service
If you are an owner of an eCommerce Shop, Instagram reels are the perfect tool to bring more potential customers to your Shop and new followers. Create various reels with trending music and sounds to show products you sell: their variation, what value they bring your potential customers, or what cool things they can create with your product. Look at this example of the Nobufil Shop:
22.

Be Ready For Holidays: Showcase Your Products As Perfect Gift Ideas
The holiday season is our chance to increase revenue with our products. Business reels are your chance to reach more customers and show what you are offering them this season. Here is a reels idea for eCommerce shops that sell Christmas products:
Use a similar template for other eCommerce holidays as well.
23. Boxing Reel Ideas For Business
Packing new orders are great reel ideas for businesses and store owners to make a new video and show your potential customers what they can get in your shop and in which form. Also, such a business reel shows that you are real, your product is real, and yes! You get orders, so people value your product.
Have changed your online store recently? Added a new feature? Yes?! It's great. Share it with your followers in stories or Instrgam reels:
25. Unboxing A Product
Unboxing your product is one of the most popular Instagram reels ideas for business, especially for online stores. Such reels bust your brand awareness and show what your customers get when they purchase in your Instagram shop.
26. Show Your Production
Introduce your production or working place to your followers or potential customers. Show them where all magic is done. It will help them to know your business better and see that you are real:
Final Lines
While Instagram has always been a valuable platform for businesses and marketers, Instagram Reels help to reach big audiences. This format of the content is highly engaging, and it offers incredible reach and discoverability organically. Additionally, you will get valuable audience insights to use with all your marketing plan strategies.
Recommended Posts:
And what are your favorite Instagram reels ideas for business? Let us know in the comments!