27

min read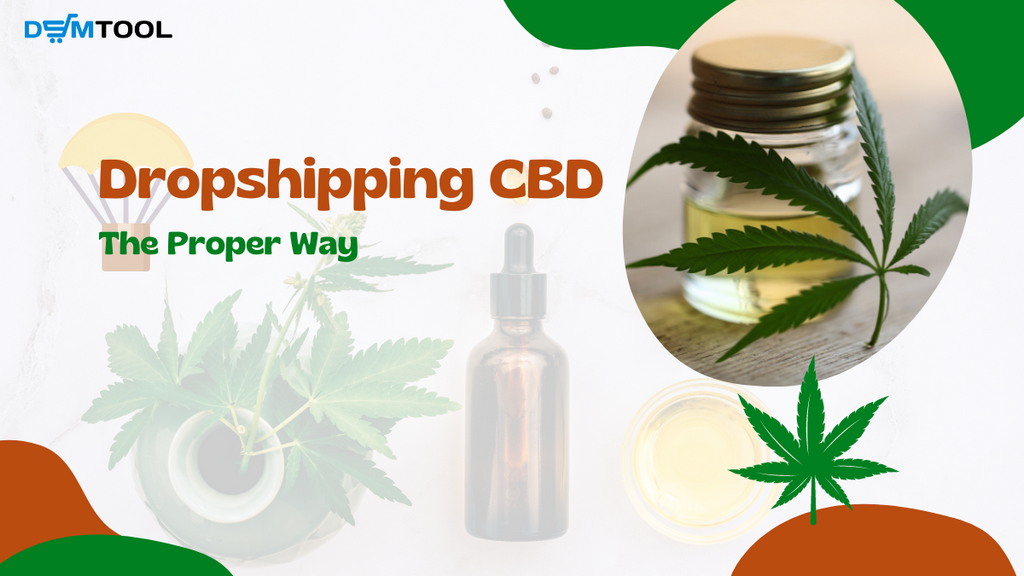 If you want to learn about the CBD dropshipping business, you're in the right place. This article will tell you what dropshipping CDB is, how it works, how profitable it can be, how to start dropship CBD products, and a lot more.
Dropshipping is a new way to run an online CBD business that only needs a small amount of money to get started. With dropshipping, you don't have to worry about finding a physical store where you can sell your goods. Instead, your business can start selling right away.
CBD dropshipping USA may be a new field, but its popularity is making it a fast-growing industry. By 2027, the dropshipping market in North America is expected to be worth $16.1 billion.
Do you want to work in this busy field? If yes, here's a guide for you to know about legally processing CBD through a dropshipping business.
What Is CBD Dropshipping?
Dropshipping is a low-risk business model where you sell items that you actually do not have in stock. Only after you sell them to your customers do you buy those items and ship them to the buyers. Simple.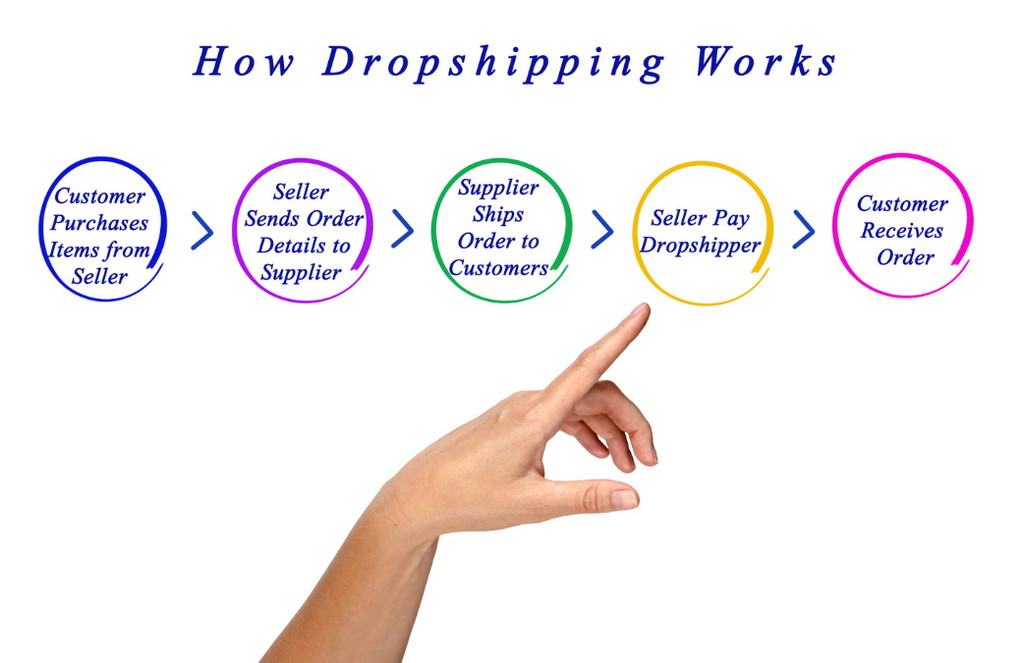 It's called the retail method, and you don't need a store full of products to do it. Instead, it works by buying goods from a different company. After that, the third-party supplier will send the product straight to the customer.
Dropshipping is a very profitable business model for entrepreneurs who want to get into the eCommerce field. This is because it doesn't have the same problems as getting a storefront. Moreover, the dropshipping suppliers handle everything, while the dropshipper only has to bring customers.
Because you do not hold inventory, there are no risks associated with purchasing and stockpiling low-demand products: no need to pay for merchandise, no storage fees, and you don't pay for shipping. You do not risk investing in the goods and losing money if they do not sell. That is why it is called a low-risk business model.
Because of its advantages, dropshipping is such a popular way of doing business that even big retailers like Kohl's and Wayfair use it. If you want to learn more about this business model, check out our What is dropshipping? guide.
What Exactly Is Dropshipping CBD?
CBD dropshipping is simply drop shipping CBD products, but don't let the word "simply" mislead you. Because CBD has medical uses and is linked to cannabis, which has a bad reputation, dropshipping CBD products is harder and has more rules than drop shipping other products.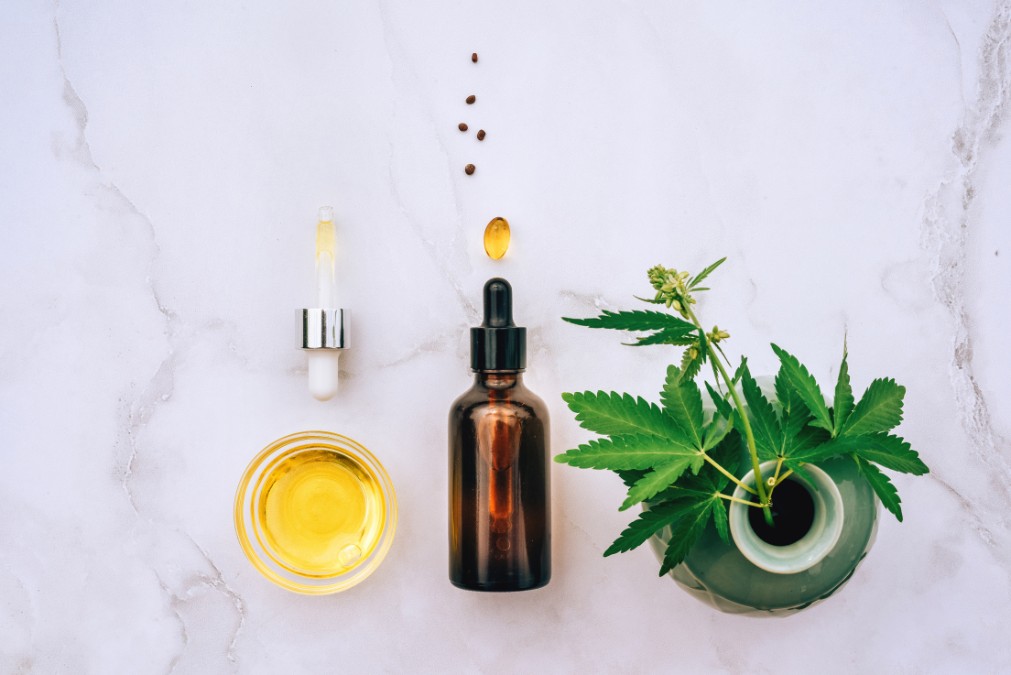 What Are CBD Products?
What is CBD? CBD stands for Cannabidiol, one of the main active ingredients in Cannabis. The other is THC, Tetrahydrocannabinol. THC gets you high, while CBD is responsible for medicinal properties. Typically farmed and extracted from the leafy form of Cannabis, CBD sells in two forms — ingestible (caps, snacks) and topical CBD (creams, lotions).
CBD products is a fairly broad niche that includes the following items:
Supplements, pills, and capsules.
CBD gummies and edibles.
CBD flowers.
CBD oils.
Concentrates.
Lotions, creams, and salves.
Bath bombs.
Ointments, tinctures, and topicals.
Sprays and atomizers.
CBD for dogs and pets.
There are also CBD-related products for CBD lovers, like vaping accessories, carb caps, airtight containers, clothing, and handbag items made from hemp.
How Is CBD Dropshipping Different?
Because of the nature of CBD and medical regulations, it can be much more complicated to dropship CBD products. Here are the three main things that you should consider:
Legality – CBD is illegal in many countries. Even if allowed, the laws can even vary state by state. Such restrictions can limit your marketing efforts, shipping, and even business structure.
Limited services – many services consider CBD a high-risk product and won't work with you. For example, PayPal doesn't work with CBD sellers.
Reliable Suppliers – Dropshippers always rely on suppliers, even more so when dropshipping CBD. On top of the quality of service, CBD dropshipping suppliers must comply with regulations and have a certification that proves their products are safe and regulated.
CBD Dropshipping USA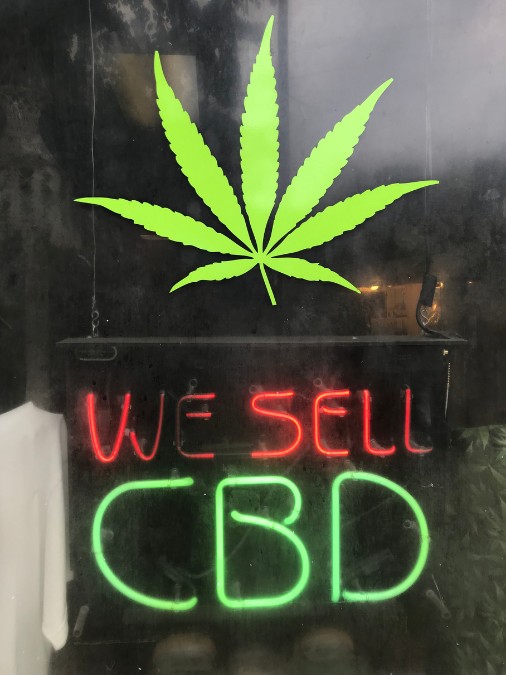 CBD dropshipping suppliers in the US work the same way as any other kind of drop shipping. A company (supplier) sells its products to a third party, which markets them as its own.
When the third party makes a sale, it places an order with the supplier. The supplier then sends the order to the customer.
But the process involves three different kinds of dropshipping, which are:
First, there's white label CBD dropshipping, in which a generic product is sent to several retailers, who then price and brand it for their own customers.
Second, there is private label CBD dropshipping, which means that a product is made just for one retailer. To put it another way, a private label is a way to work with a supplier to provide products under your own brand.
Last, there is black-owned CBD dropshipping, which is run by African-Americans with the goal of removing the stigma surrounding CBD use. But they have to deal with racism, which makes it harder for them to make a living.
How To Dropship CBD Products?
Other drop shippers have pointed out awesome cannabis business ideas that will help those who are just starting out. The drop shipping procedure is as follows:
Once your website is up and running, a customer goes to it and decides to buy something.
You're told about the purchase, and then you get information about the order and how it's being sent.
Then you would have to send the info to the supplier.
The supplier will prepare the product, package it, and deliver it to the customer on your behalf.
CBD dropshipping suppliers in the US do benefit a lot from this type of business model, in which you don't have to buy anything upfront or look for a physical space for your business.
However, it does entail a unique set of challenges and legal issues. Read on to find out more.
Is CBD Drop Shipping Legal?
CBD is regulated, so it is more complex to dropship CBD products than other items. Laws for selling hemp-derived products differ between countries, so you need to pay attention where is your target audience.
CBD drop shipping is legal in the United States and Europe, but not in Canada or Australia.
In the US, there are two different types of cannabis plants: hemp plant extracts have less than 0.3 percent THC, while marijuana plant extracts have more than 0.3 percent THC. So, CBD products made from hemp can be sold in Europe and the USA through CBD drop shipping. It's also okay and legal to grow.
But in Canada, CBD is called a "controlled substance," which means that it can only be sold in the medical field if it follows the rules of the Cannabis Act. Recent news says that dropshipping CBD is becoming legal in a few states, but all rules and regulations must be followed.
When starting CBD dropshipping USA, note that some states have laws preventing people under 18 or 21 from buying and using CBD products. You have to verify that your customers meet the age requirements for that state.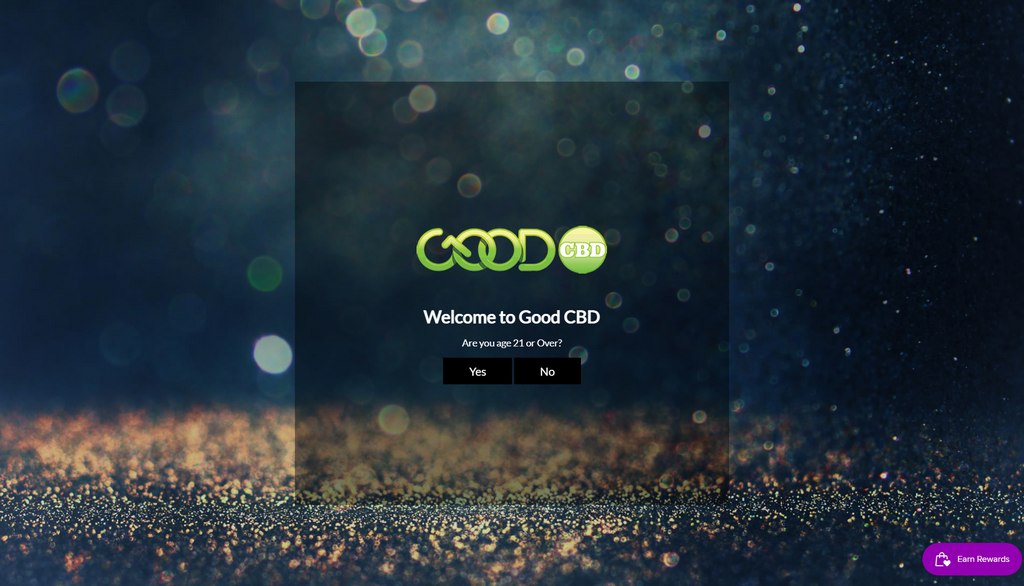 Is Dropshipping CBD Profitable?
CBD drop shipping can be profitable; that much is clear. According to Statista, CBD product sales revenue almost doubled between 2019 to 2021. Here are three main reasons why you should dropship CBD products.
The CBD Business Is Growing Quickly
As was said above, the dropshipping model is getting more popular every year. Also, there are two things that make it easier to make money when dropshipping CBD:
One reason is that it's easy to get CBD from the hemp plant because it's cheaper than cannabis.
Second, the hemp plant has more CBD and less cannabis, which makes it less expensive and gives it a higher profit margin.
There are experts in the field who study how CBD products are sold in the US. The sales of CBD are expected to reach $20 billion by 2024, which is a huge amount of money. CBD dropshipping USA is a great opportunity to get your piece of the pie.
People May Buy CBD Again and Again
People buy the same thing over and over again for many different reasons. However, when it comes to CBD, the question is how well it works. Your customer may keep buying an item because of the benefits it has given them, which can help your business make money.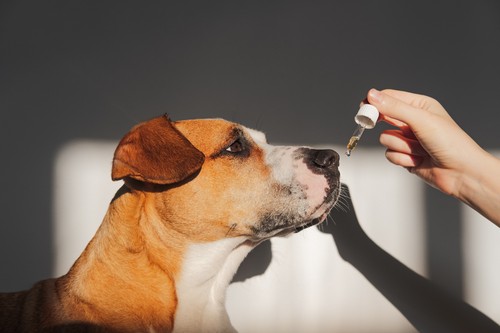 CBD also helps animals and people with mental health problems, so it's not just good for people. It can help your business make a lot of money because of how well it heals. Starting dropshipping health care products is one of the best choices you can make, and CBD products prove it.
Cost-Effective
There is no doubt that drop shipping is a good way to save money. When you don't have to worry about warehouses or production hassles, you can almost get the junk fee down to zero, which shows how profitable it is.
One of the best things about dropshipping is that it doesn't require big investments to dropship CBD products. There's no need to buy inventory ahead, so you don't have to pay for storage, fulfillment costs, and employees to help with logistics since your CBD dropshipping suppliers do that for you. All you need to do is to search for quality products, optimize your listings, place orders, and provide good customer service.
If you team up with CBD dropshipping suppliers who are already well-known, you can work with the business arrangement that is already in place instead of having to set it up from scratch.
How To Start A CBD Dropshipping Business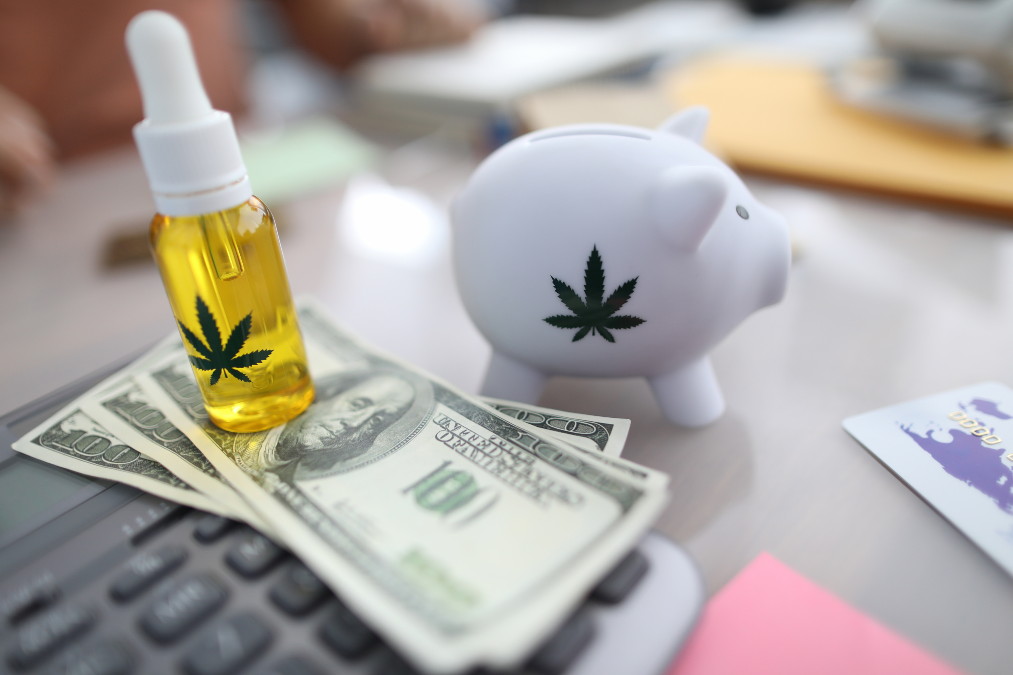 Have you thought about starting a CBD dropshipping business? Well, it's a good choice because it's the most popular way to build an online store. Drop shipping gets rid of one of the most difficult parts of warehousing and shipping, which makes it easier for anyone to get started.
There are many ways to start a CBD dropshipping business. Here is a well-chosen guide to help you succeed.
Register Your Business
It might not seem as important when you run an e-commerce business selling everyday things like shoes, accessories, etc. But CBD is controversial, and to dropship CBD products, you should follow the rules to keep yourself safe. By registering your business, you ensure that your business activities are legal and follow the rules.
The process of signing up must have the following steps:
Follow the rules of the state in which you do business to register your business.
How to get a retail and resale certificate and the necessary permits and licenses.
Getting a tax ID number and registering your business, etc.
The last requirement may be different from state to state, so you should do as much research as you can before moving on to the next step.
Pick Trustworthy CBD Dropshipping Suppliers
The next thing to do is decide what you will sell. Why? Because different CBD dropshipping suppliers offer different CBD products. This choice will also determine how you build your website, advertising and marketing efforts, and so on.
Let me tell you that the partnership would be more reliable if there were fewer people between you and the supplier. Once you've found reliable CBD dropshipping suppliers, you should place a trial order and test the product to make sure it's of the quality you want to offer your customers.
Second, one must check the laws of the state in which he or she wants to dropship CBD products. So that dropshipping CBD flower is legal in the US and Europe, but it might get you in trouble in other areas.
CBD is becoming more and more popular, so there seem to be a lot of places to get it, but only a few of them are reliable. Customers will trust you and come back to your store if you are patient and don't try to cut corners.
Tip
When searching for CBD dropshipping suppliers, ask for certification that proves their products are safe and regulated. Protect your CBD business by choosing a regulated provider.
You can work with CBD manufacturers that produce the final products or dropshipping platforms that source from multiple CBD dropshipping suppliers. CBD manufacturers offer better rates because there are no middlemen, but their selection is limited to what they produce.
Dropshipping platforms are middlemen and won't offer the best rates, but you will get selections from multiple manufacturers. Another advantage of dropshipping platforms is automation: they help you import products, manage and fulfill orders, and deliver products – everything in a few clicks. Because of that, I suggest you work with dropshipping platforms that have everything up and running. After you become more experienced, you can try sourcing from independent CBD dropshipping suppliers and manufacturers.
Here are some of the most popular automated dropshipping platforms you can work with to dropship CBD products:
Spocket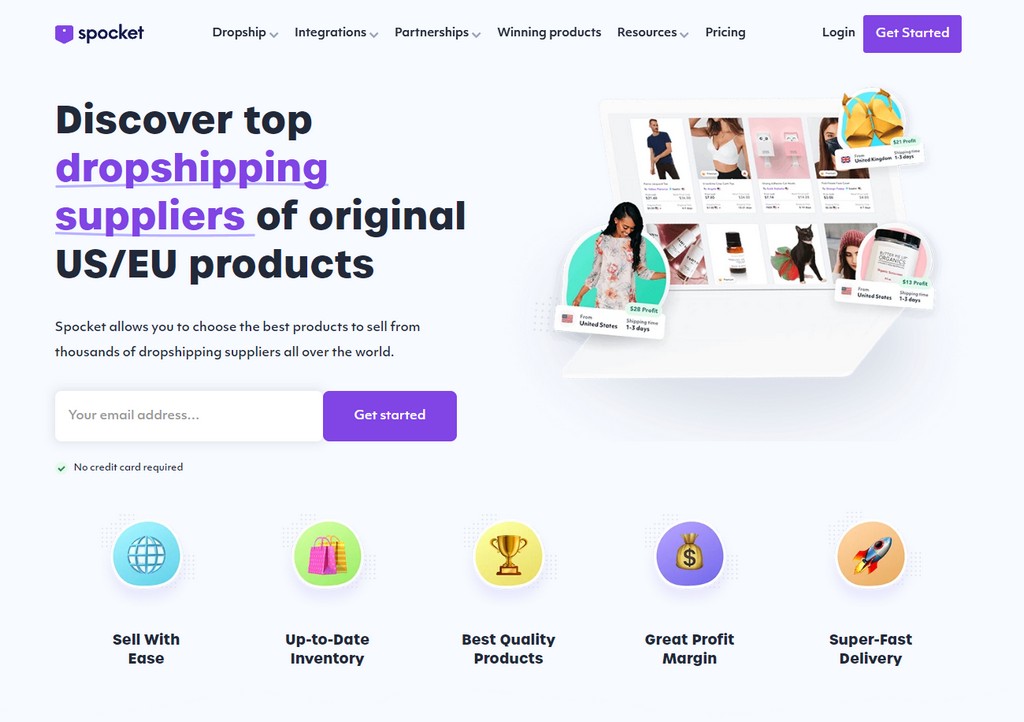 Spocket allows you to find winning products with fast shipping from suppliers in the US, Canada, Europe, United Kingdom, Asia, and Australia and import them to your store in a few clicks. While Spocket is one of the more expensive solutions, it is trusted by over 25000 sellers worldwide, which is also due to exceptional customer service.
What makes them the best? Spocket provides various advanced order management and fulfillment features and automations. But on top of that, you get the following:
Higher-quality suppliers and products – with access to suppliers from US and Europe, Spocket provides higher-quality products and suppliers than most other dropshipping apps.
Speedy delivery times – you can expect 2-5 delivery because 90% of your orders will be fulfilled by local suppliers due to the worldwide supplier network.
Product discounts – Spocket offers its products at huge discounts for its sellers.
Exceptional customer service – Spocket provides outstanding 24/7 customer support with 2 minute average response time.
Spocket is probably the best platform to dropship CBD products due to its focus on sourcing directly from US and EU suppliers. You can source CBD body butter, CBD polish, CBD oil, bath bombs, creams, and more.
Syncee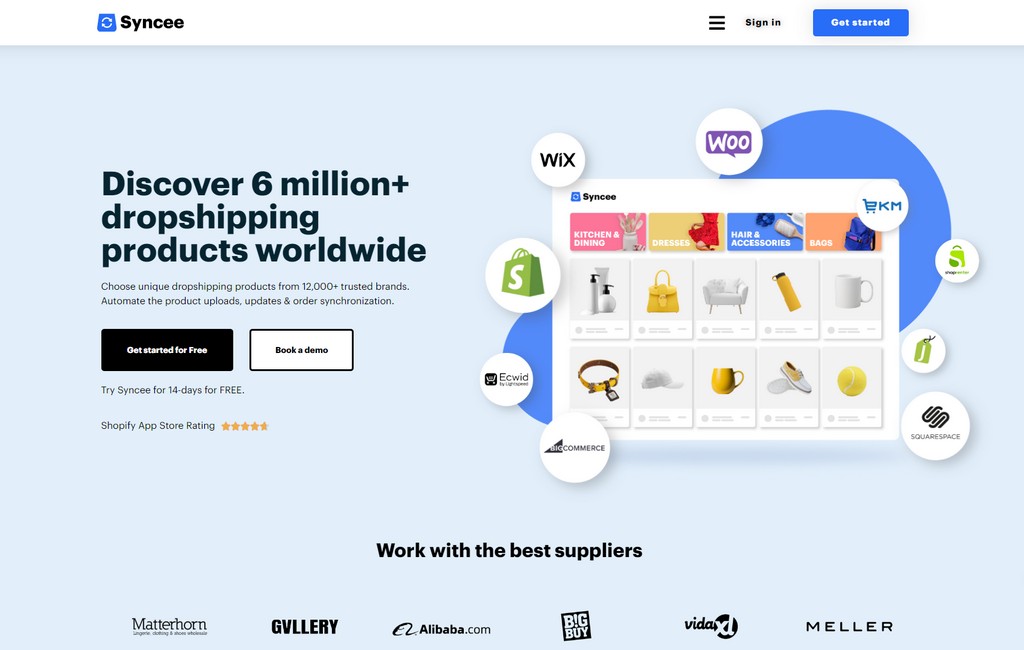 Syncee is another long-established dropshipping platform that provides users with winning products and reliable suppliers from the US, UK, Europe, Australia, and across the globe. With over 5 million products from 40 categories and 12,000 brands, Syncee is one of the biggest global B2B dropshipping platforms. Huge inventory and a network of global and local suppliers make it a great choice for those who just started a new dropshipping business and are looking for products to sell.
Besides the usual sourcing and order fulfillment services, Syncee offers the following benefits:
Vetted suppliers – only pre-vetted suppliers make it to the database to ensure product quality and supplier reliability.
Direct messaging with suppliers – you can communicate with suppliers directly to ask all the questions you need.
Custom suppliers – besides the list of available suppliers, Syncee allows you to upload products from any other supplier of your choice.
Global network – with a network that connects suppliers around the world, you can dropship CBD globally or locally while keeping fast shipping.
Syncee features multiple CBD dropshipping suppliers, and they constantly integrate new ones. You can source high-quality CBD products, both ingestible and topical CBD: tinctures, gummies, salve, body lotion, body butter, roll ons, etc.
DropCommerce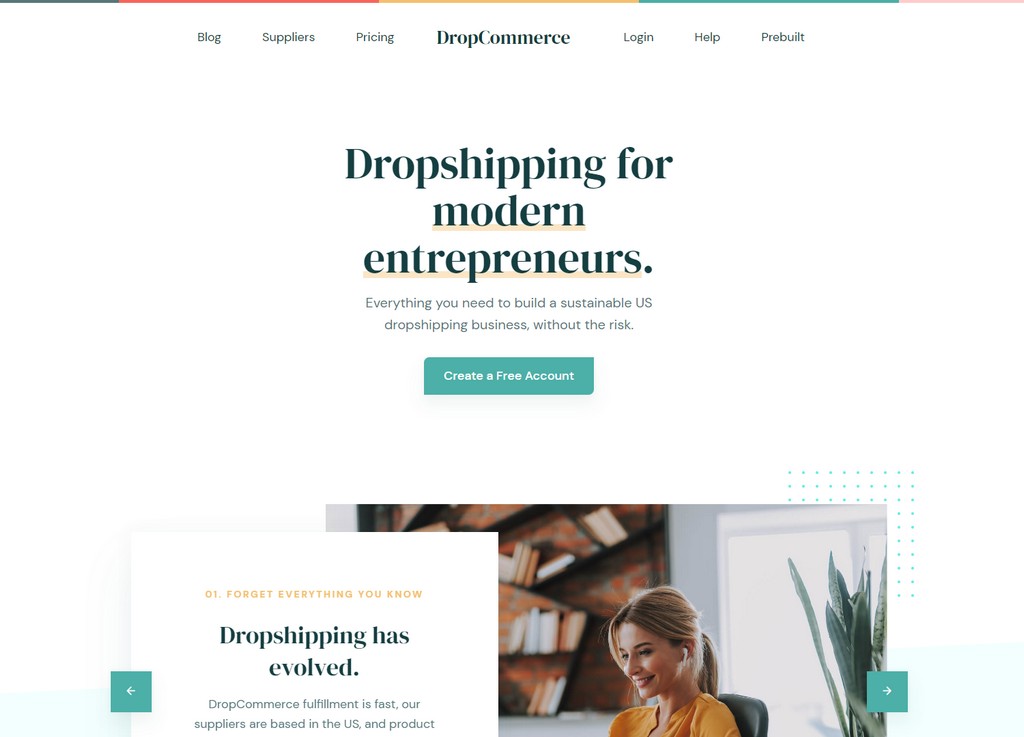 DropCommerce offers high-quality products from USA and Canadian suppliers: eco-friendly, fairtrade, vegan, and handmade. The service provides fast and reliable shipping with delivery within 2-7 days. To make it better, DropCommerce guarantees order delivery or a full refund. But there is more! The platform only features suppliers and products hand-picked by the team to ensure high product quality with a 30% to 60% profit margin.
Here are a few features that distinguish DropCommerce from other dropshipping platforms:
Suppliers verification – strict verification process with background checks for all suppliers on the platform.
US and Canadian suppliers – there are over 300 dropshipping suppliers on the platform, and all of them are from USA and Canada.
Fast delivery – shipping from local suppliers is always the fastest. That is if your target audience is USA and Canada. Otherwise, you should look for another company.
Product quality – DropCommerce focuses on product quality and supplier reliability.
DropCommerce is a great platform for sourcing hemp-derived products – there, you can find clothing and handbag items made from hemp, CBD bath bombs, and skincare products. The best part is that all these products ship from US warehouses, which makes DropCommerce a perfect choice for CBD dropshipping USA.
Modalyst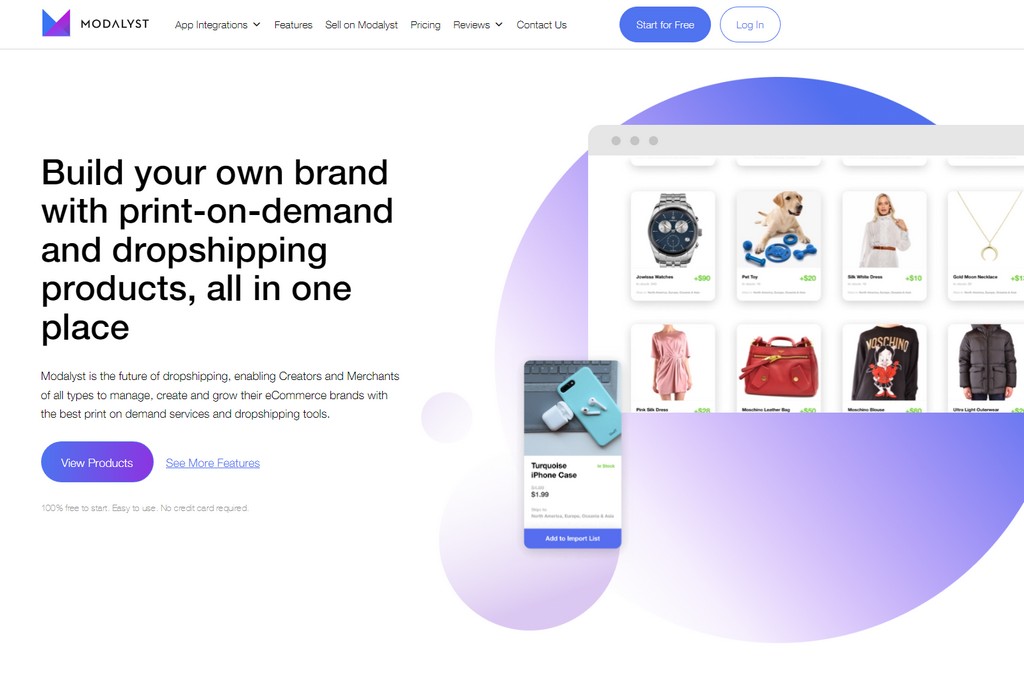 Modalyst operates a supplier network that connects you to US and international companies with relatively fast shipping. The service is often considered a general dropshipping supplier because it provides products from over 40 different categories. At the same time, Modalyst focuses on fashion & name-brand products and well-known brands like Calvin Klein, Dolce & Gabbana, Timberland, Diesel, and Puma. Modalyst is also an official partner of the AliExpress Booster Program for dropshipping and provides stores with direct AliExpress product and supplier connections.
Here are the main benefits of working with Modalyst:
Fast shipping – shipping times are faster than most other dropshipping platforms.
Name-brand products – you can stock your store with brands that people recognize and trust.
POD products – you can diversify your store with unique print-on-demand products.
Free for <25 products – you can use the service for free until you have less than 25 unique products listed on your store.
Similar to Spocket, Modalyst has partnered with a large number of verified, good-quality independent CBD brands. Products and suppliers display ratings, numbers of orders, and total imports – you can use this information to find the best CBD dropshipping suppliers on the platform.
DSers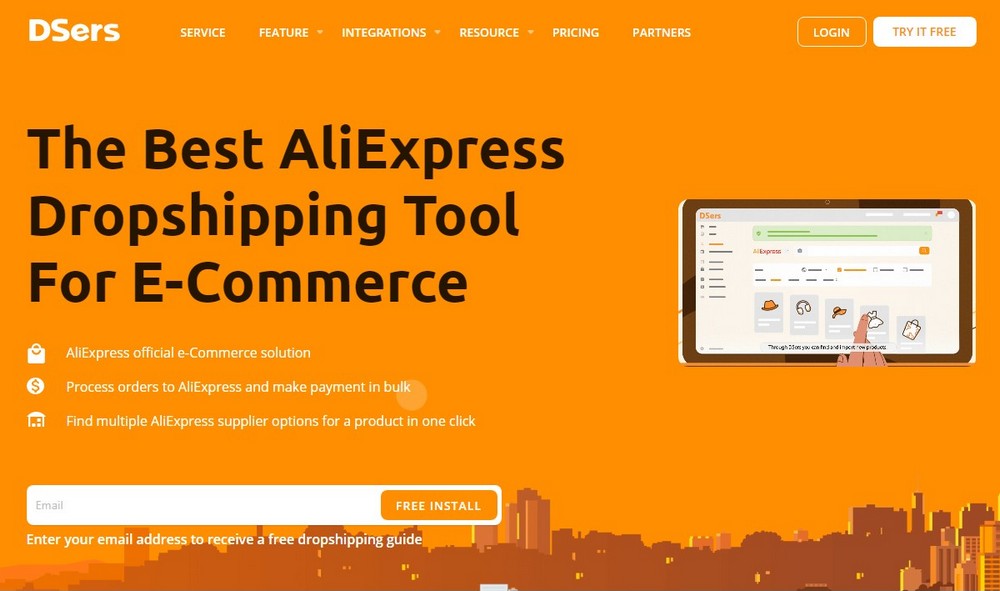 DSers is AliExpress dropshipping software for placing orders, managing inventory, and tracking orders. It is one of the top-rated dropshipping platforms that helps you source hot products from the best AliExpress suppliers and allows you to process hundreds of orders in bulk.
Some of its main features include:
Unified order management – from checking product stocks to checking delivery updates – you can manage your orders in one place.
One-click publishing – importing and publishing desired products from a CSV file or AliExpress store in a click.
Automated order placement – the service picks sales data automatically and places orders on AliExpress.
Product grouping and pricing models – DSers enables you to create cost or product groups, based on which you can assign different pricing rules.
Notifications support – improve user experience by sending delivery notifications.
DSers is best for sourcing isolates and CBD oils but primarily for hemp smoking accessories like vape pens and cartridges. While it also sources from US warehouses, most products come from China, so expect longer shipping times.
When considering CBD dropshipping suppliers, take note of the integrations they support. Some solutions integrate with more eCommerce platforms than others. For example, Spocket supports Shopify, Wix, WooCommerce, BigCommerce, Squarespace, Alibaba AliExpress, Ebay, and others, while Modalyst integrates with Shopify, Wix, BigCommerce, and Alibaba only.
Set Up Your CBD Dropshipping Store
After you have found your CBD dropshipping suppliers, you need to create an online shop to sell your products.
One of the main questions beginners might have – is where to open a store or which eCommerce platforms for dropshipping are the best. It might seem simple, but this can define how successful your business is gonna be.
To choose the platform provider, consider all your requirements (both present and future), your budget, and what you expect from a platform. CBD is controversial, so many big stores like Amazon, eBay, etc. don't sell it right now. In this case, the best thing to do is build your own store.
Luckily, most popular eCommerce platforms allow sellers to dropship CBD products:
Shopify – CBD drop shipping on Shopify is the first thing that entrepreneurs think of when they want to dropship CBD products. The platform allows you to sell on a Shopify site if you follow the laws of the country and state in which you are doing business.
BigCommerce – Same as Shopify, you can dropship CBD products on their platform.
Wix – Your business must be managed in the US, from a state where Wix supports the sale of CBD products.
Magento – The platform allows you to dropship CBD products on your website as long as it isn't hosted on their servers. It means that you need to find a hosting service that allows for it.
WordPress – Similar to Magento, you can dropship CBD and hemp-based products on your site. You also need to find a hosting service that allows for it.
Shopify is probably the best platform for CBD drop shipping. It has everything you need, like payment gateways and shipping services that are tailored to each product.
Set Up A Way For People to Pay
When a customer orders something from your online store, the last thing you want to worry about is whether the payment processor is doing its job correctly.
CBD is a controversial topic, which means that buying it can be difficult because of how you have to pay for it. There are many eCommerce payment gateways, but not many of them are suitable for CBD dropshipping:
Stripe – The Stripe payment processor restricts any products with CBD.
PayPal – The same as Stripe, does not process operations with CBD products.
Square – Handles payments for CBD products, both online and for retailers.
Shopify Payments – While Shopify allows selling CBD products, its internal payment gateway, Shopify Payments, is not an option. You will have to use third-party payment processors like Square.
Wix Payments – Similar to Shopify Payments, you will need to use third-party payment processors.
List Your CBD Products
Once your store is all setup, it is time to list your products. Depending on your platform and suppliers, you can do that manually or automatically. You can also use special dropshipping automation software to list items in a few clicks and update inventory stock and product prices almost in real time.
No matter how you list products, consider how you optimize them. The way you showcase your products with clean-cut images, catchy titles with relevant keywords describing the product you are offering, and the item's description are the key factors when it comes to visibility and sales.
High-quality images – images are the first thing online shoppers see. Your product photos should be high-quality, catch attention and showcase the products.
Title optimization – building your title with relevant keywords is crucial. It is one of your two slim chances of getting people to look into your product. The first is your image quality, and the second is your title.
Product descriptions – Many people think that item description plays a secondary role since a buyer mostly looks at photographs, price, and main characteristics of the product. However, the significance of the mentioned parameters does not diminish the role of the great eCommerce SEO product description, which is helpful not only for a client but for search engines too.
Pricing – It is crucial to set a competitive price that you can profit from and, at the same time, be a cheaper option than your competitors. When doing product research, it is not only about finding hot products to sell but also determining the prices your competitors set.
Optimize Your Store
These are the key considerations, but there other ways to optimize your store and improve customer experience. For example, if you run a Shopify dropshipping store, you can install Free Trust Badge plugin that adds сustomizable trust badges to your product and checkout pages. Loox Product Reviews & Photos is a review plugin that allows you to showcase photo reviews from your previous customer in a beautiful way. Frequently Bought Together is a small plugin that can make a huge difference in your sales by recommending products to your customers when they purchase in your store. Check out our Must Have Shopify Apps Your eCommerce Shop Needs guide to learn about the best Shopify plugins. Other popular eCommerce platforms have similar plugins too.
Promote Your CBD Dropshipping Business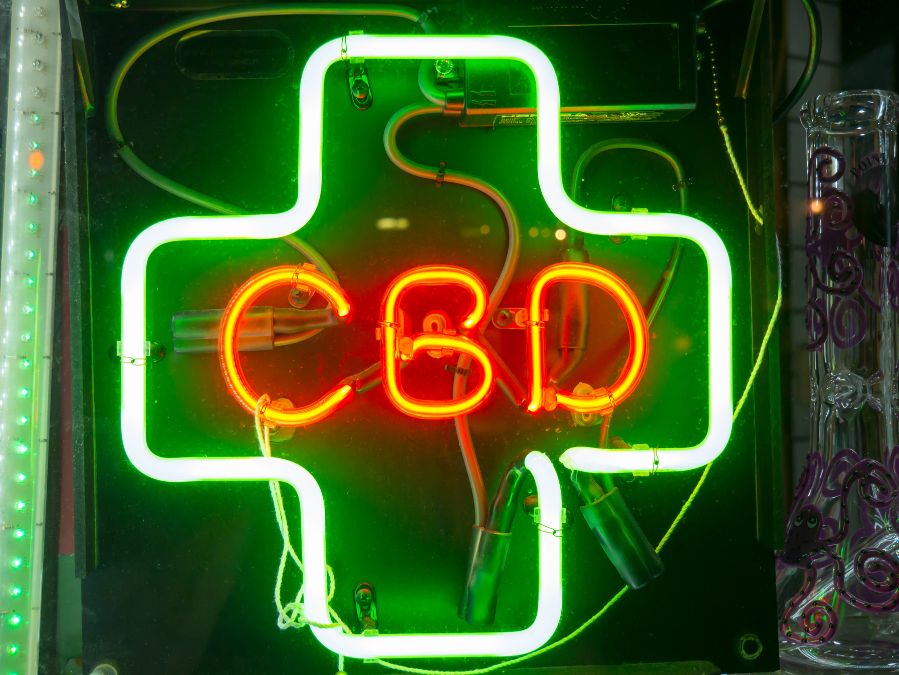 As a middleman between dropshipping suppliers and your customers, your job is to sell products. One of the cons of eCommerce platforms is that, unlike marketplaces that provide active userbases, you need to acquire customers yourself. This means promoting and marketing your products and store.
Here are the main ways of attracting customers online:
Content marketing
Remember me mentioning the importance of product titles and descriptions? It is how you can attract users organically when they search for keywords like "CBD products", "CBD oils", etc. Using relevant keywords allows your product to appear in search results and rank higher than competitors. You can also write content (articles) to drive organic traffic to your website.
Email marketing
For eCommerce, email marketing is an important and one of the main tools for working with a target audience and promoting on the Internet. It involves sending marketing messages to current and prospective customers via email so that you can sell products, educate them, or build consumer loyalty. Email marketing can be overwhelming, especially if you do not have experience in this area. You can find some advice and examples in our guide Successful Email Marketing Campaign Examples for eCommerce stores.
The digital natives use social media to connect and engage. Using social media to market your business makes it easy for potential buyers to interact with your brand. You can also use paid ads to bring your business closer to your target audience. The big user base on every social media platform levels the playfield for all businesses. No matter how long your business has been around, you have easy access to your target audience.
Again, you should check the terms and conditions of a social media platform you want to promote your CBD dropshipping business on:
Google – Currently, there are no policies against the use of cannabis-related content for organic search results. At the same time, Google Ads policies strictly state that PPC and paid ads of CBD products are strictly prohibited.
YouTube – Youtube belongs to Google and follows the same ad policies. It is not allowed to advertise CBD products using paid promotion on YouTube. However, you can advertise CBD without using paid promotion in videos, meaning you can post a video about CBD products on YouTube.
Facebook and Instagram – both platforms belong to Meta and share similar policies. Meta allows advertising of hemp products, but not CBD (both ingestible and non-ingestible products). So, you can advertise without mentioning CBD, but there is no guarantee that you will not get flagged.
TikTok – As of 2023, TikTok considers CBD a drug and prohibits the advertising of CBD on the platform.
Twitter – While Twitter bans the promotion of drugs and drug paraphernalia, the platform made an exception for advertisers in the United States.
Although CBD businesses are not allowed to buy ads on Facebook and Instagram, YouTube, and TikTok, these social media platforms do not prohibit users from posting about CBD. This is where influencers come in.
Engage influencers
Social media influencer marketing has become one of the most prolific forms of digital marketing in recent years. Both large and small brands are experiencing tremendous success by working with influencers to expand their audience. They help you reach audiences and markets that traditional marketing efforts fail to engage. Here is How to Find Social Media Influencers for Your Product.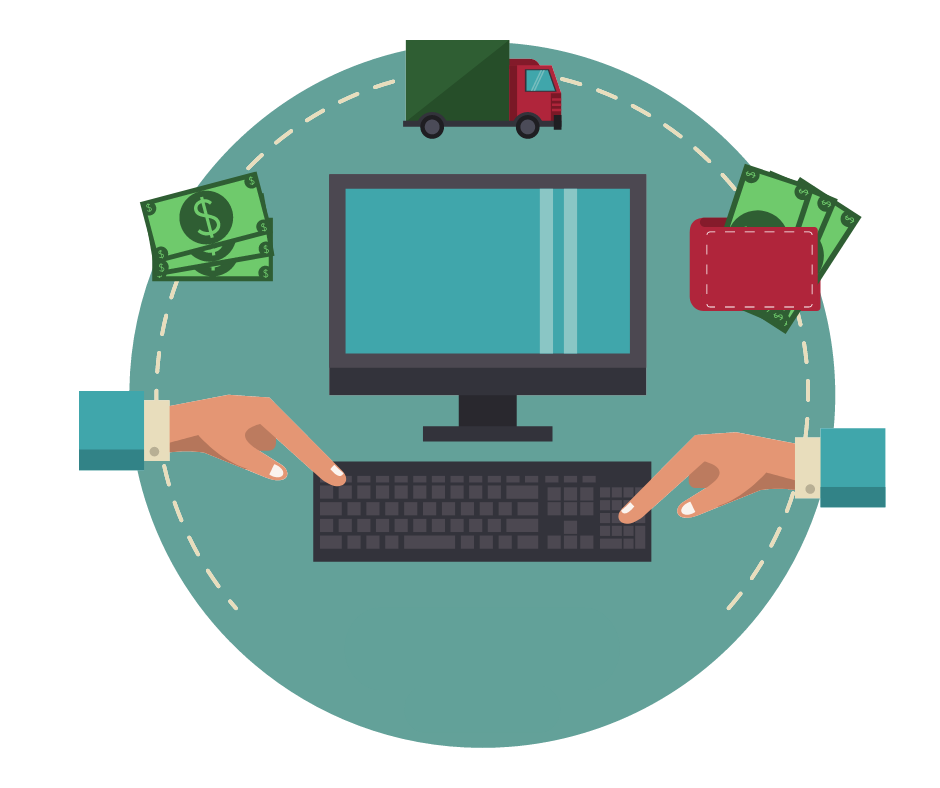 Not yet making money online?
Start your own dropshipping business. Sign up for a free trial of DSM Tool and we'll help you get started. Today is the day.
Conclusion
While dropshipping CBD products is more complex and there are strict regulations, it is a very lucrative business. The potential profit margins are high, and the competition is not as fierce as in other dropshipping niches.
While there are still many misconceptions about CBD, more and more people are starting to see the benefits of CBD products. The demand is growing, so it is the perfect time to start CBD dropshipping while the niche is not too saturated.
If done correctly, if you follow all the regulations, approach CBD dropshipping business consciously, and work with reliable CBD dropshipping suppliers, then you can tap a golden mine.
Now that you know everything about how to dropship CBD products, it's time to take action. Just remember all the important tips that can help you do well.