12

min read
If you are dropshipping in Australia or thinking to expand your online store there, you would need to know what are the best selling items on eBay Australia along with the ultimate tendencies on this market.
More and more Australians are turning to online shopping. Actually, the biggest number of online purchases in this market happened quite recently in August 2020. At that time, the Australian eCommerce boom brought 200,000 new online shoppers. 67% of them decided to continue buying online. Luckily for us, online sellers.
Now Australia is the 10th largest eCommerce market in the world by revenue. Though, by 2021, online sales in Australia are expected to increase by 21% and reach 35.5 billion AUD (25.2 billion U.S. dollars). Moreover, the Australian e-commerce revenue in 2024 is foreseen to grow to 45.5 billion AUD (32.3 billion U.S. dollars).
It shows the rising popularity of this market and makes eBay dropshipping Australia a great opportunity to grow your eCommerce business. In addition, eBay au is considered to be less saturated than eBay US or eBay UK, hence, more forward-looking.
We've analyzed the Australian e-Commerce ultimate tendencies (including Covid-19 inputs) and trends, and prepared for you:
Firstly, we would like to dispel the most popular doubts regarding eBay dropshipping Australia.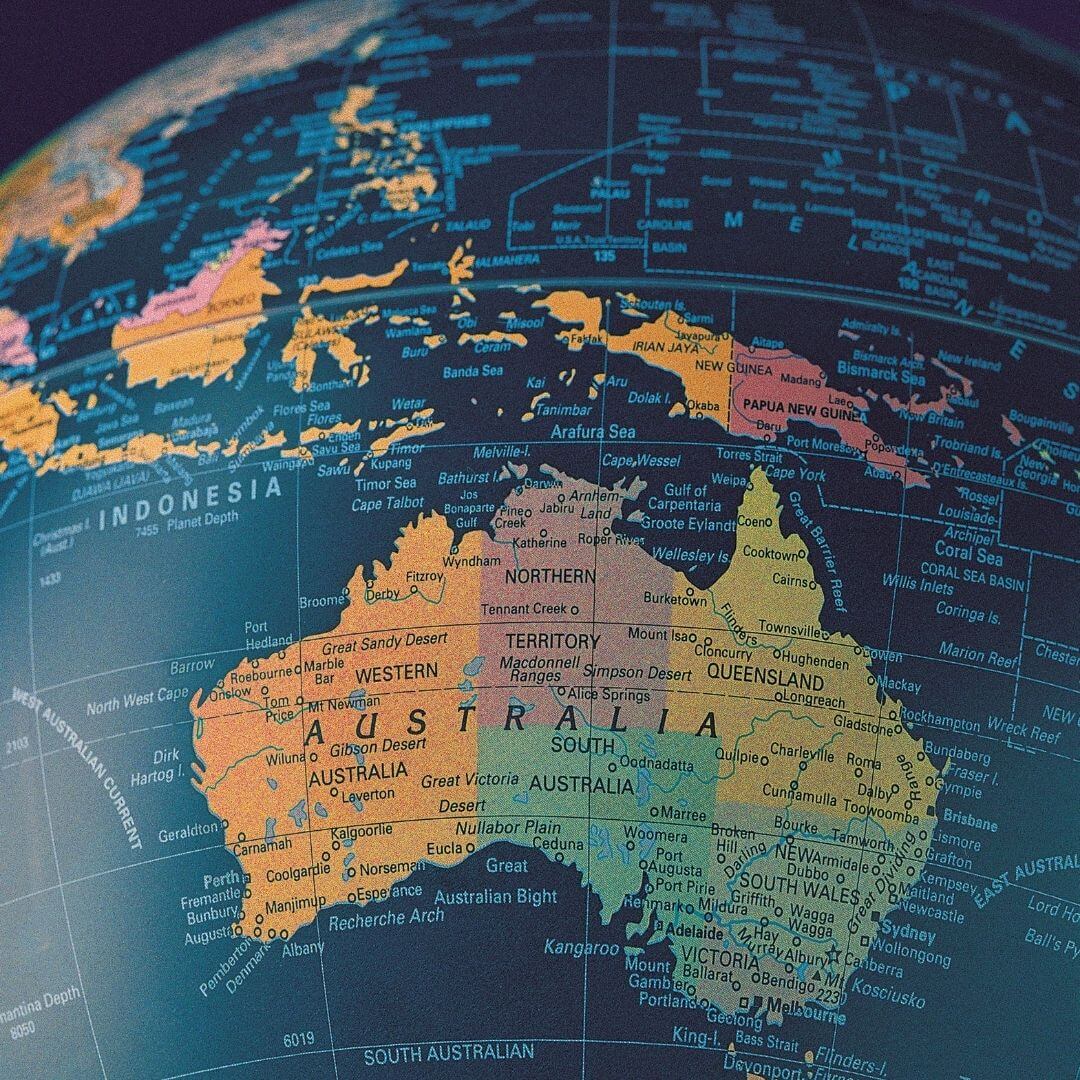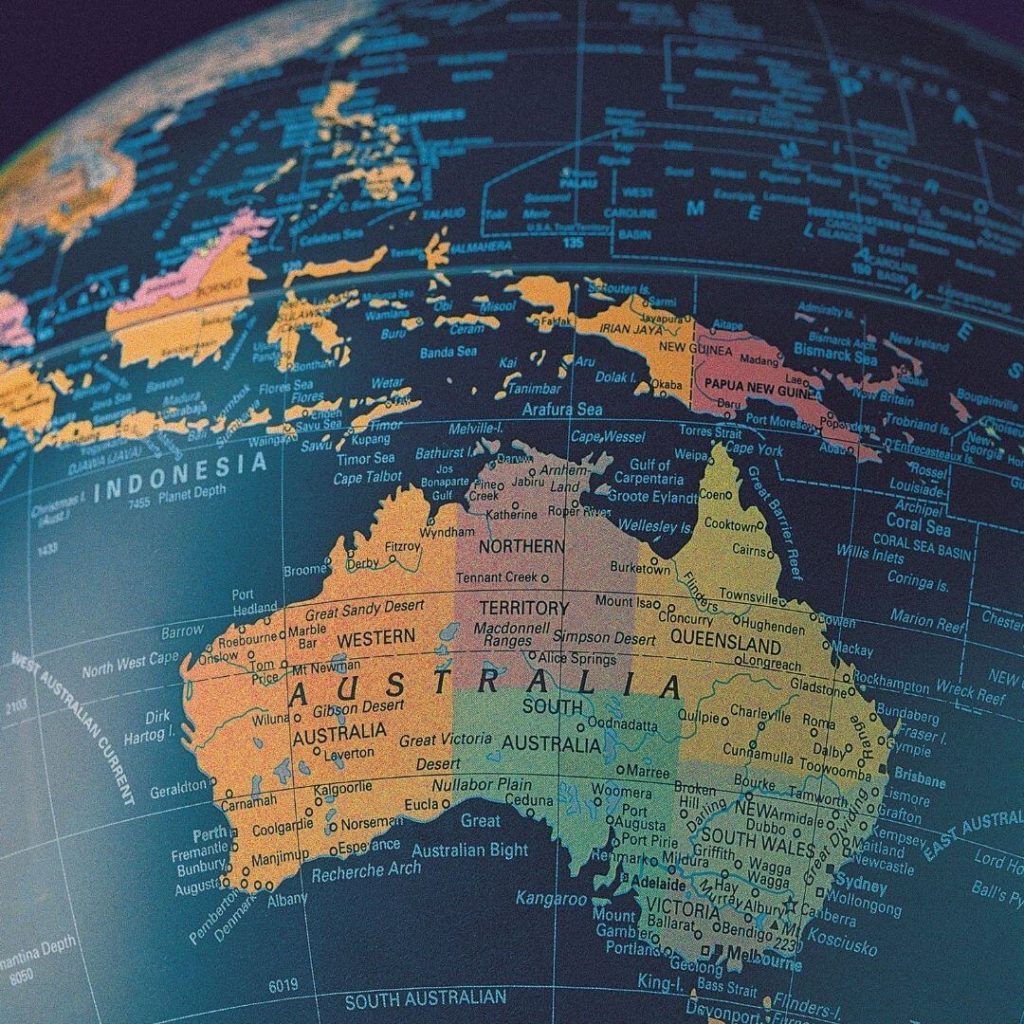 Does dropshipping work in Australia
Yes. Since dropshipping is a business model that doesn't require stock holding, you can, basically, dropship everywhere. Hence, you can dropship in Australia. The most important thing is to find dropshipping suppliers that ship your product to/within Australia. You can dropship on different online marketplaces, for example, on eBay (it dominates in Australian e-Commerce), Shopify, Amazon, etc. Besides, you can dropship from Australia internationally.
It will be not difficult to start a dropshipping business in Australia.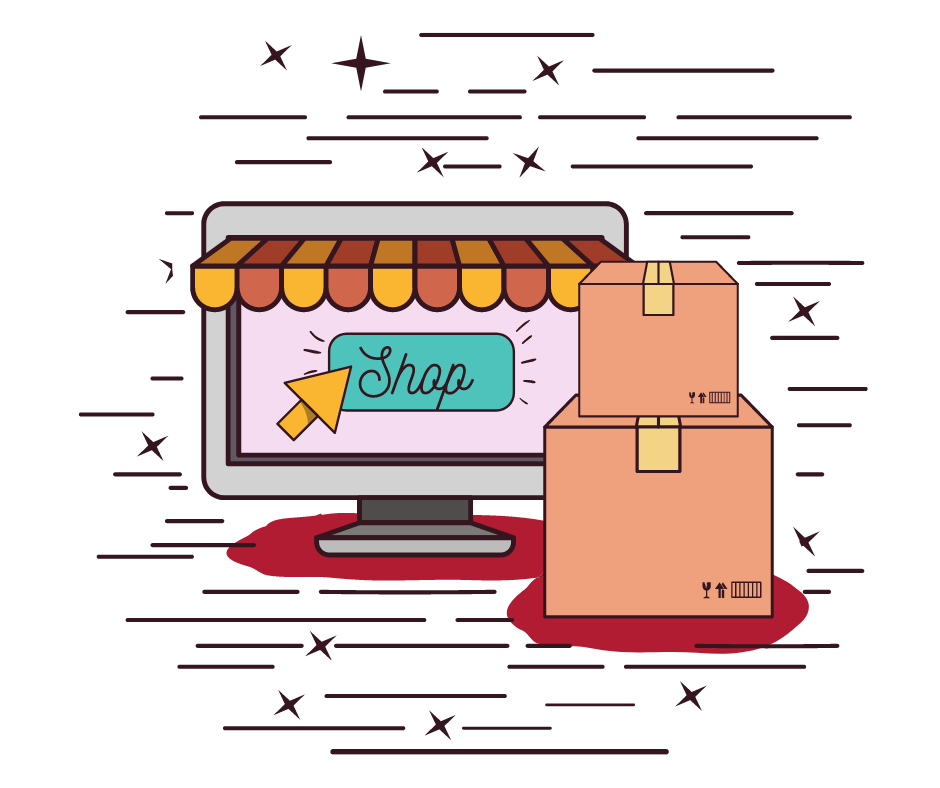 It's time…
Don't wait for success to come. Hire yourself and start your own dropshipping business
How to start a dropshipping business in Australia
In order to start to dropship in Australia, you need to have the selling account on one of the dropshipping platforms (eBay, Amazon, Shopify, etc.), an account in your supplier site (i.g. AliExpess, ChinaBrands), a PayPal account, and an account in automated dropshipping software that supports those online marketplaces and will monitor the stock and price changes (i.g DSM Tool). 
Particularly, eBay dropshipping is the easiest way to enter into this business since:
 It is easy to start it (you need to create a selling account in eBay Au and in your supplier site, for example, AliExpress). 

It has low startup investments;

 You don't need to pay for advertising campaigns or have deep knowledge in marketing and designing (unlike in Shopify)

You don't hold the inventory (unlike

Amazon dropshipping

). 
How to find a dropship niche in Australia?
In starting dropshipping in Australia, it's important to identify the most popular and growing niches. You would need to look into the eCommerce tendencies in the Australian market and statistics. DSM Tool team did it for you and gathered the most important facts in the infographic below, basing on the Australia Post reports. 
Generally speaking, niche selection has to be done thoroughly. While some of the dropshippers focus on only one niche, the most majority of eBay sellers run the general stores. Sourcing there the products from the most popular niches usually brings more sales. The popularity of the niches varies on the market location, demographics, gender, age, and global tendencies (like COVID -19).  
The most profitable niches of Australian e-Commerce in 2019 were the following: 
Variety Stores

Fashion & Apparel

Health & Beauty

Home & Garden

Specialty Food & Liquor

Media

Hobbies & Recreation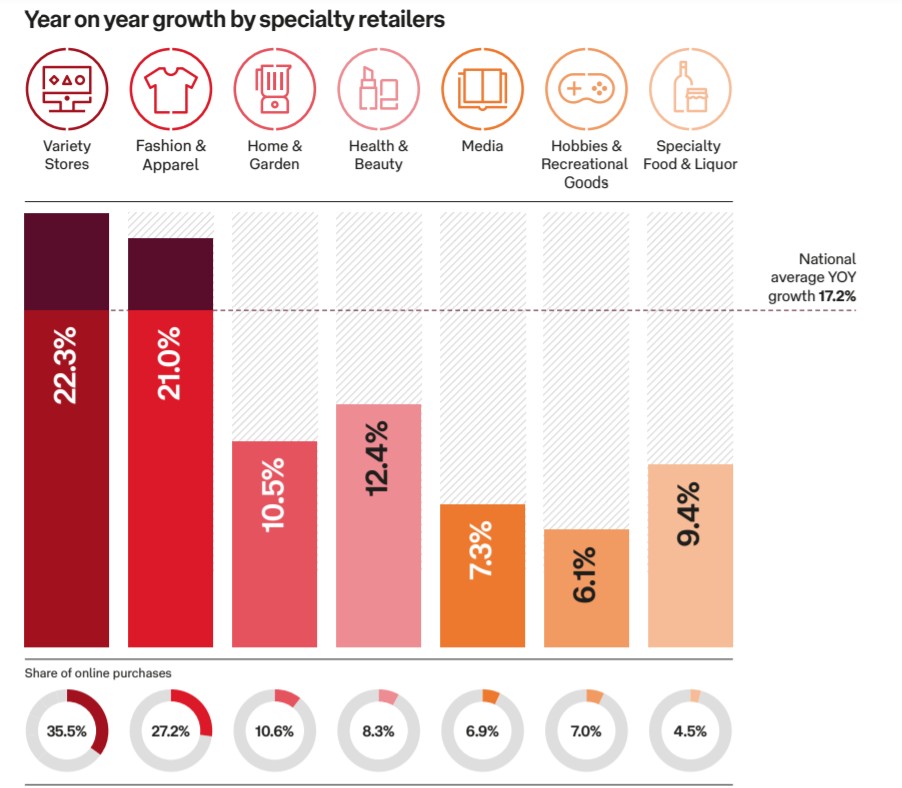 A third of goods bought in Australia in 2019 was in Fashion & Apparel sector. It remains to be the most popular area of their e-commerce. You can pay attention to the athleisure sub-niche since it got the highest year-on-year (YOY) growth of 75%.
Secondly, 1 out of 5 orders belongs to the Home & Garden category, the second most popular niche in Australia. Its homewares and appliances sub-group had the biggest growth within this sector.
If you run an online shop with Health & Beauty products, then you would be interested to know that the biggest growth within this category in Australia had the musical instruments and accessories (13,3% YOY). Though, the outdoor goods were popular as well.
Besides, Specialty Food & Liquor category grew in 2019, but even more in 2020 due to the lockdowns, corona measures, and panics. Since dropshipping food is prohibited on eBay, you can keep an eye on the food- and liquor-related appliances.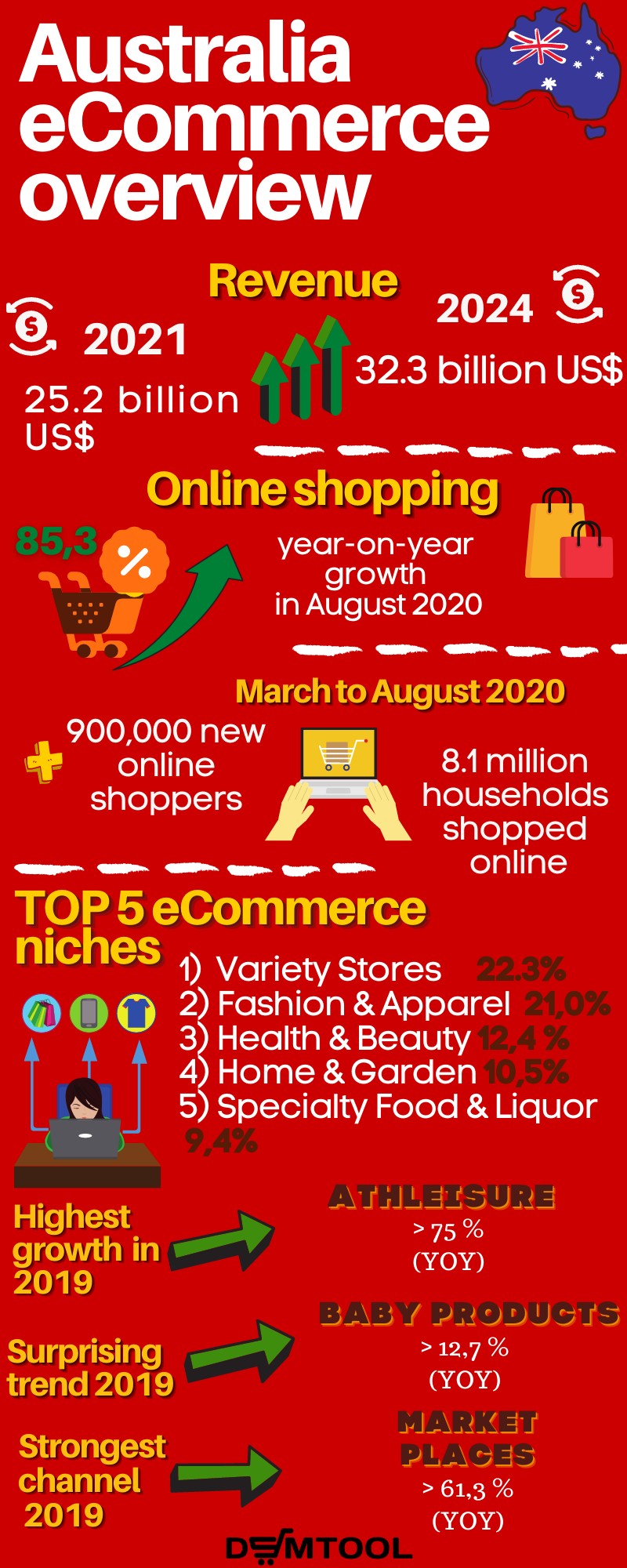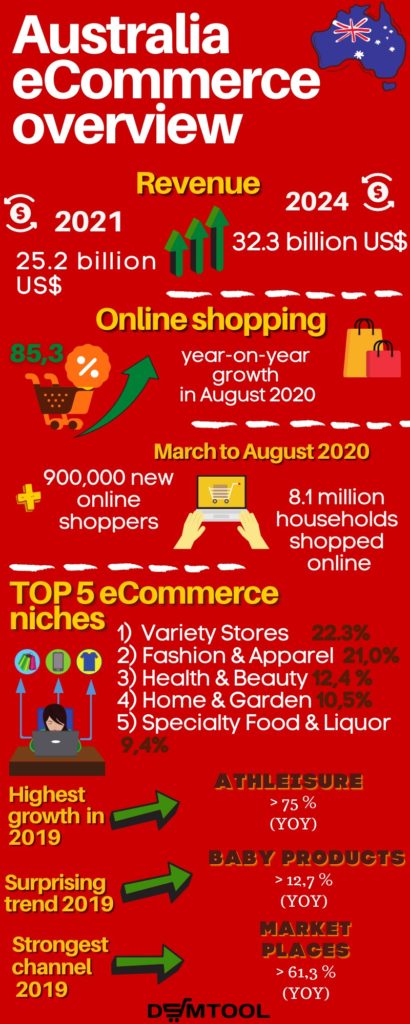 Best selling items on eBay Australia:
1. Glass screen protector
This group of products keeps being one of the best selling in eBay Australia with an income of over 189 thousand AUD at the present day and with 373 possible buyers for one listing. Besides, the average price is quite low: $5.45 AUD.


2. Smart watch
Smart watches are a good product for dropshipping on eBay Australia. For example, the AU dropshippers, who managed to cope with eBay SEO and got to the 1st eBay search page, have 42 potential buyers per their listing. Besides, the average product price is 13.44 AUD.   


You can dropship it from AliExpress, ChinaBrands, Amazon, Banggood, CJDropshipping, or another dropshipping supplier. Additionally, it has many variations and related products like straps or glass protectors: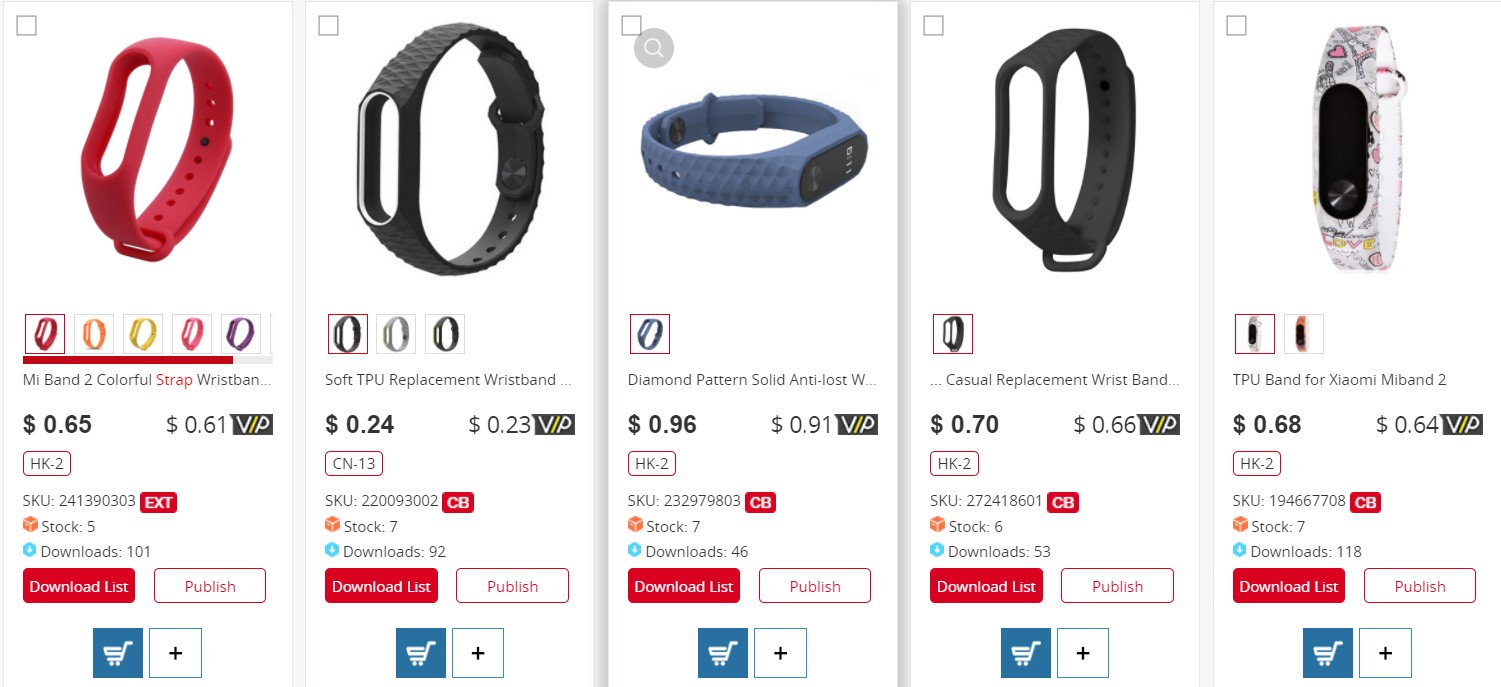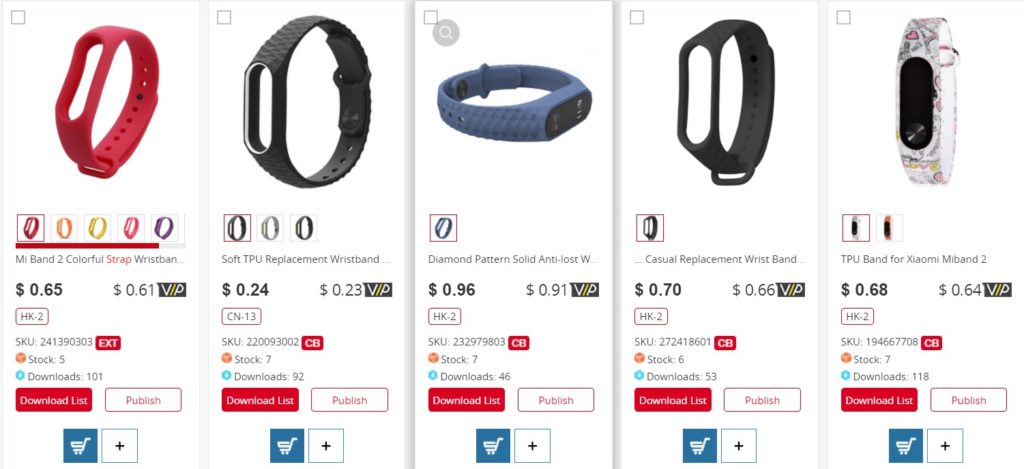 3. Large Size Gaming Mouse Pad
Here is an example of top selling item on eBay au from the Laptop & Desktop Accessories category. The gamers love large size gaming pads in general (12 potential sales per one 1st-page listing). Besides, you can source this gaming product with LED: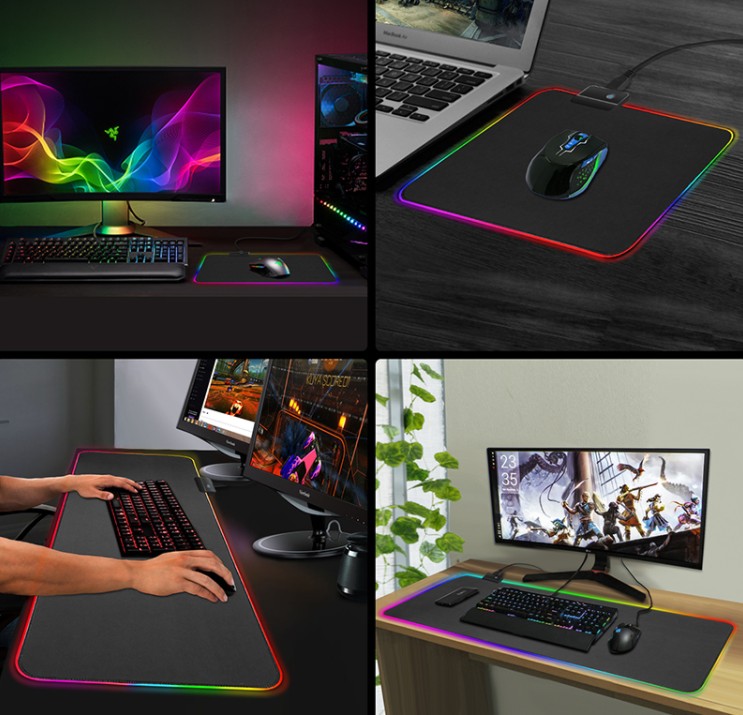 4. Smart Phone Car Holder for GPS Mobile
Mobile Accessories are selling well on eBay Au. This product has different variations and types. You can play with the title, include as many as possible keywords and get your sale.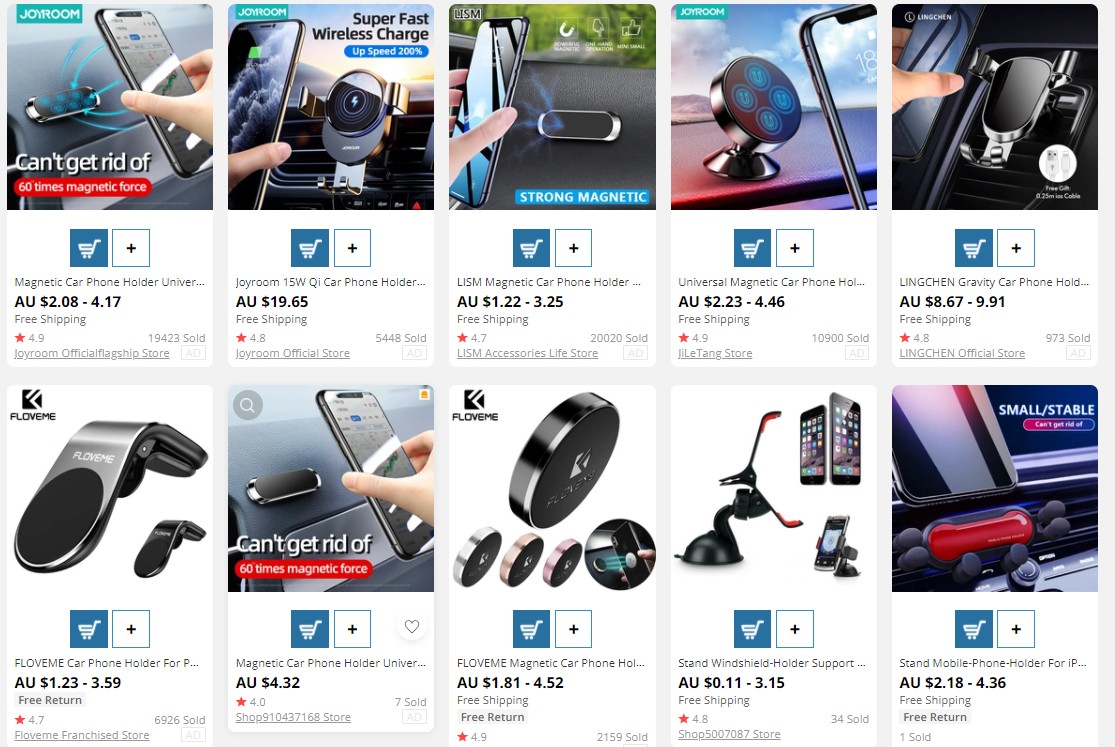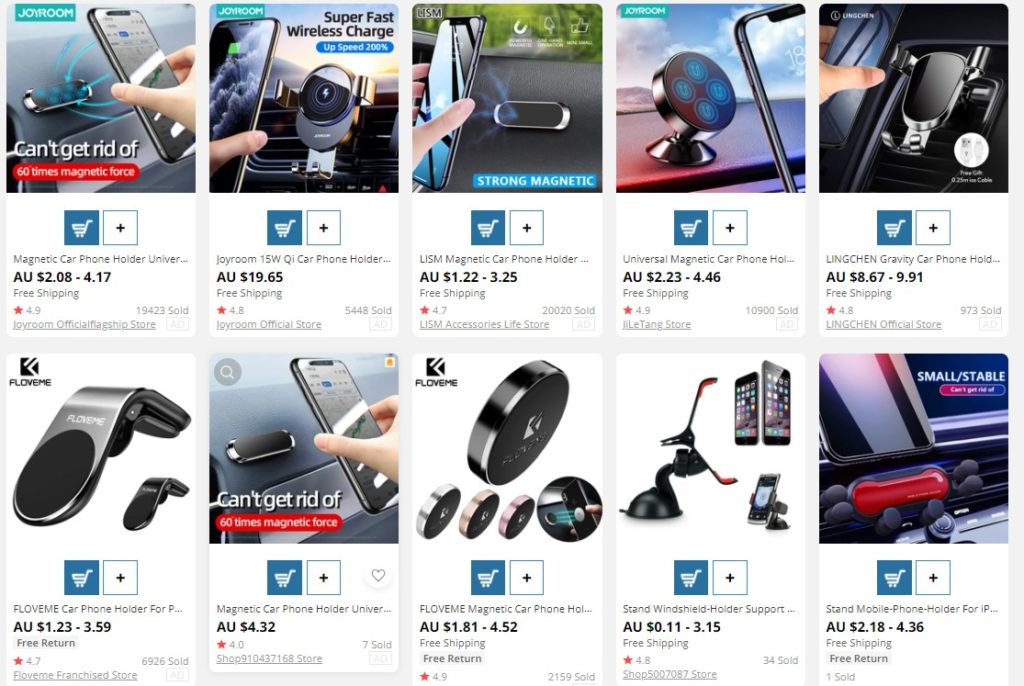 5. Armband Case for Running
Here is another product suggestion from the same category. The armband cases for running and making sport have their buyers in the Australian marketplace. List such a case, write an affective eBay listing title and receive the orders!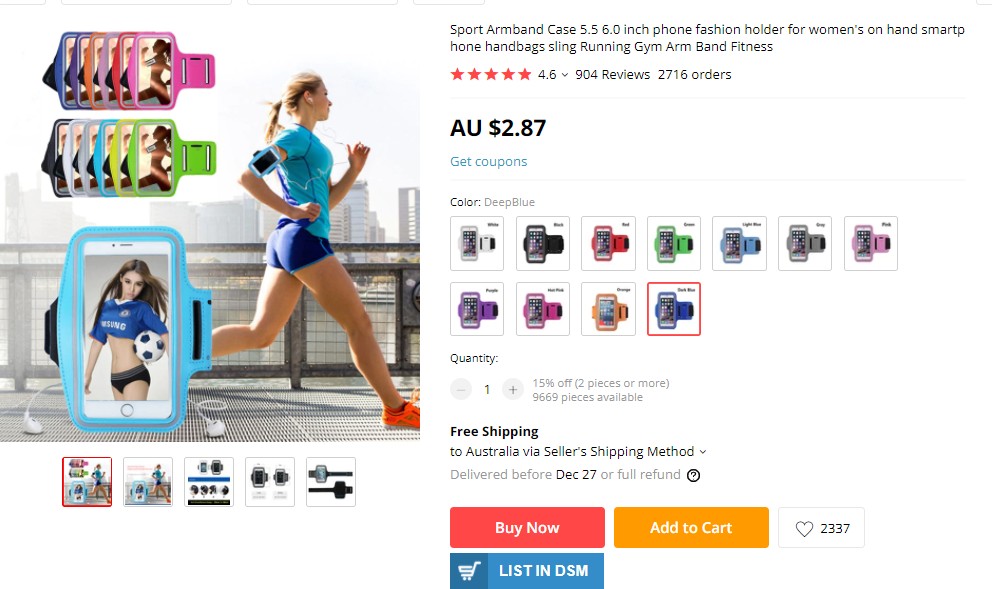 6. Running bag
This top-selling item on eBay Australia shows great numbers. The total earnings for this product are 23k AUD with the average product price of 8.32 AUD. Additionally, every eBay listing with this item from the 1st page has 28 potential buyers.


7. Wireless Headphone Head Band
This product is in demand now and is a top selling item in Australia. Though, there are not so many eBay Au sellers who offer it. The current statistics predict 18 possible buyers per on eBay listing (from the 1st search page).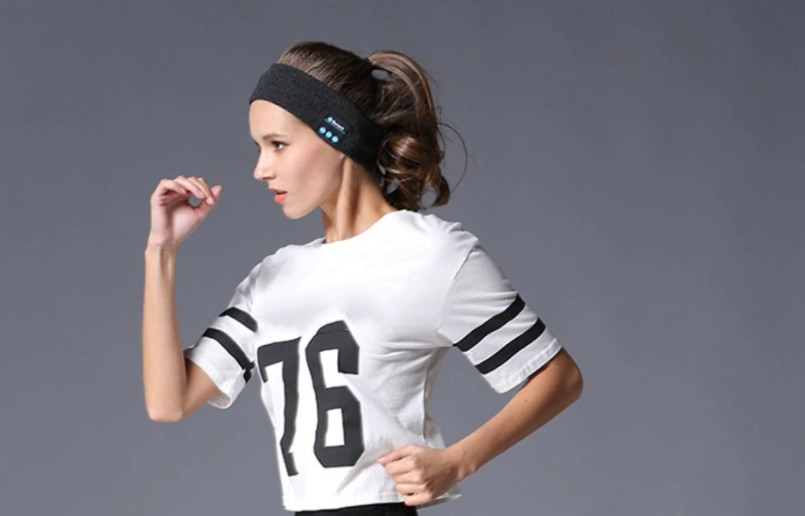 It can be quite a predictable group of products for this market, though, it isn't saturated on eBay Au. So if you dropship on eBay Australia, you can consider adding popular surfing, diving, kayaking, snorkeling related items. For example, a surfboard bicycle carrier, diving gloves or socks, adjustable kayak seats, etc.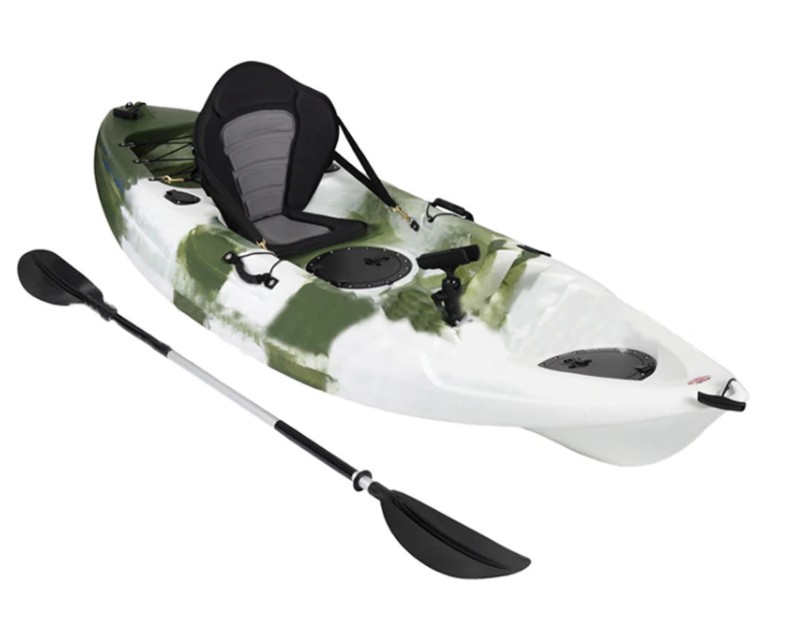 9. Set Mosaic Building Blocks Electric Drill
This product caught my eye since one of the Australian eBay sellers made 406 sales in the last 30 days on this item. The analysis of the product showed good numbers: 24 possible sales for the 1st-page listing.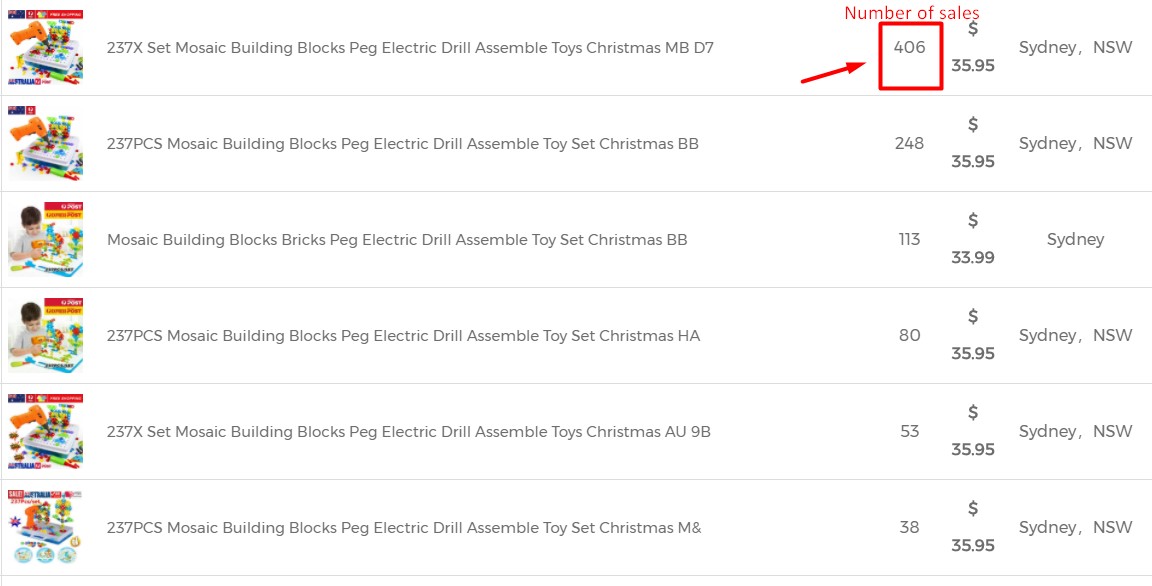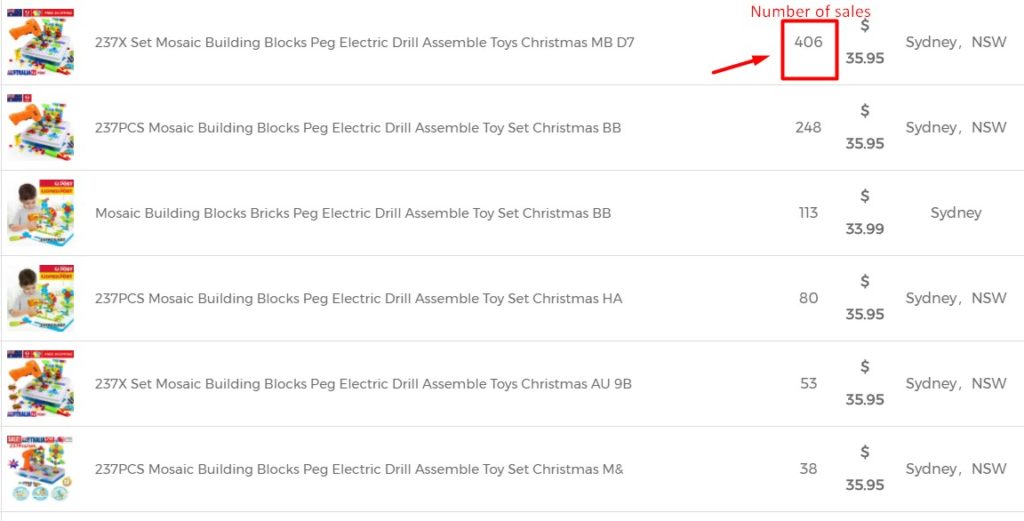 10. Ear Cleaner
As it was mentioned, Health & Beauty products are quite popular in Australia. One of the popular items from this category is Ear Cleaner. It has 13 possible buyers on eBay Au and quite low source price to gain in the price difference.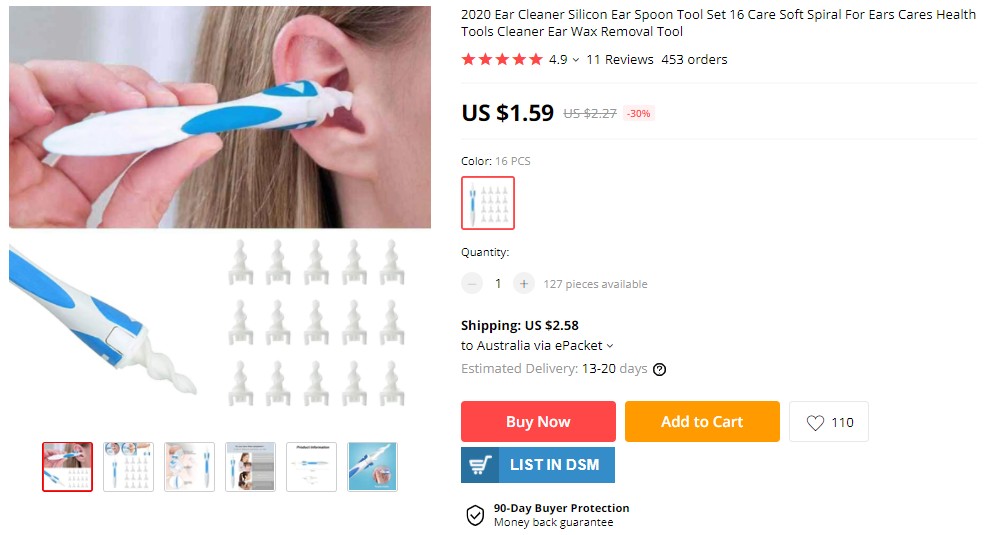 11. Grow Pots Breathable Flower Bags
We have mentioned that Home&Garden is one of the most popular niches for dropshipping in Australia. You can find many ideas for listings among this category, for example, Grow Pots Breathable Flower Bags. It's a great, by the way, eco-friendly product to source on eBay au. Just 7 listing with this title brought 2,357 AUD$ earnings. There is still a chance that one of 36 possible buyers be yours. Don't neglect it!


12. Plant labels
Plant labels can generate some sales for your eBay Australia shop. Don't hesitate to source such a product, especially if you have a general store or you sell gardening related items. It normally brings 10 possible buyers per listing. In addition, it is not saturated on eBay Au.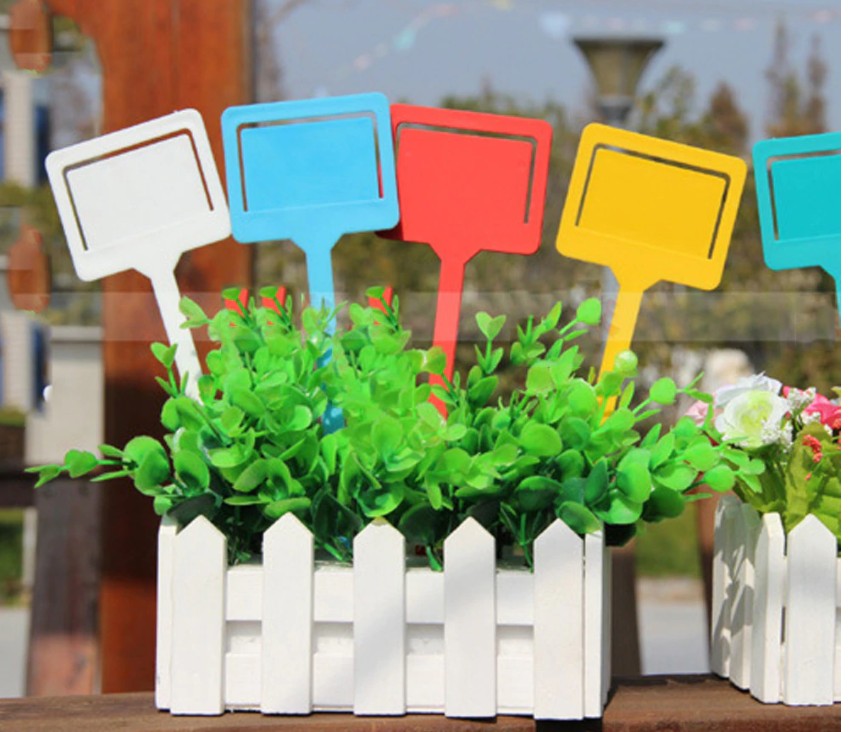 13. Stand-Up Weeder and Root Removal Tool
Another popular product from this niche that will have 68 possible buyers! With only a few eBay Australia sellers as your competitors: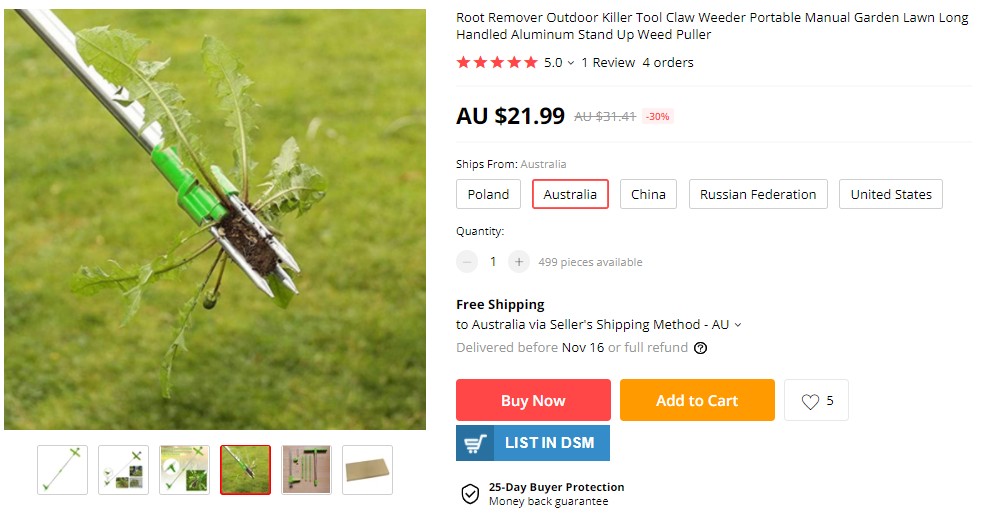 14. 3 in 1 Soil Tester
It's a similar product, which is also related to gardening. It's popular among au buyers and also has around 10 possible buyers per 1 listing.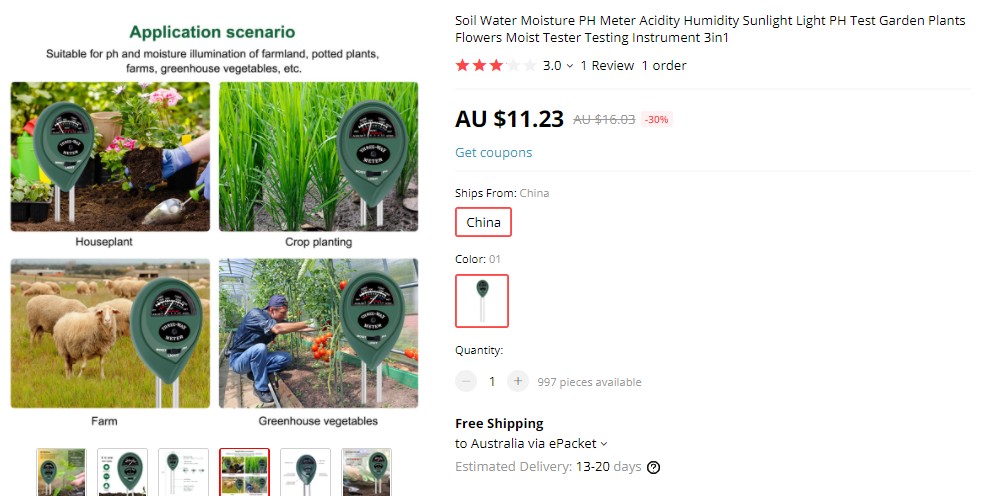 Conclusion
We have shared with you the results of our in-depth research and we hope you have found the ideas for your future best selling items on eBay Australia in this post. As you can see, dropshipping in Australia is growing along with Australian eCommerce and presents multiple possibilities to boost your dropshipping business.
Feel free to attend our weekly best-selling products overviews on Youtube to get more fresh ideas about what to sell on eBay and Shopify, and join our Facebook community to be in touch with other dropshippers.
Best of luck!