21

min read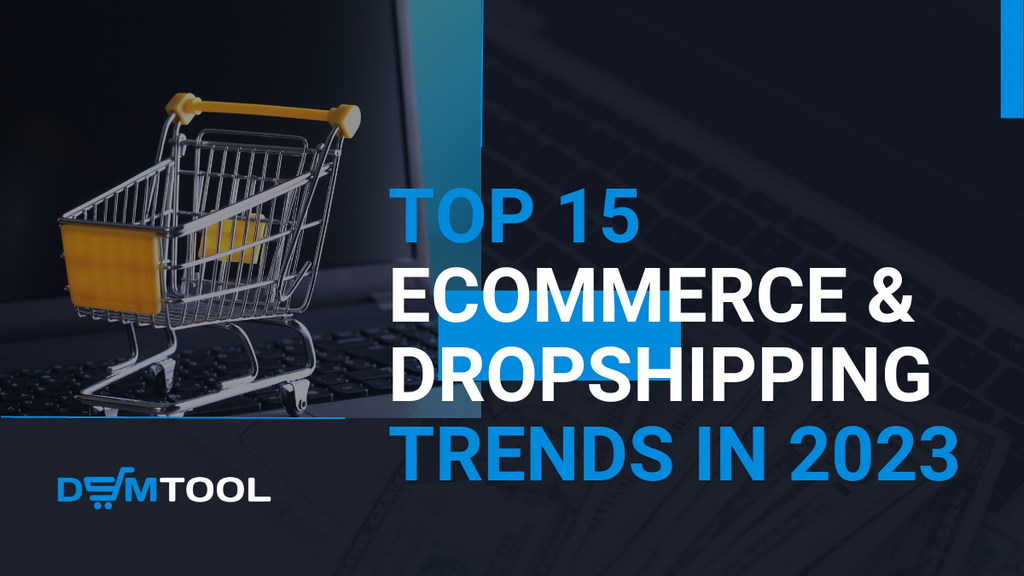 With more people shopping online, you need to understand the latest eCommerce or dropship trends to make your customers happy. Otherwise, your business will most likely get left behind.
The eCommerce industry is constantly evolving and it's important to understand what customers expect from your online store. Keeping up with the latest eCommerce trends helps you stay competitive and ensures that your customers have a great shopping experience.
In this article, we will give you a brief overview of what dropshipping is and its role in eCommerce. Plus, we will give you a list of the best dropship trends you need to know to ensure customer satisfaction is always growing for your business.
By the end of this, you'll be familiar with the must-know dropship trends, know which ones you can apply to your business, and scale your revenue.
What Is Dropshipping And What Is Its Role In eCommerce?
The dropshipping business model took the eCommerce world by storm. It allows entrepreneurs to start an online store without having to invest in inventory or storage space.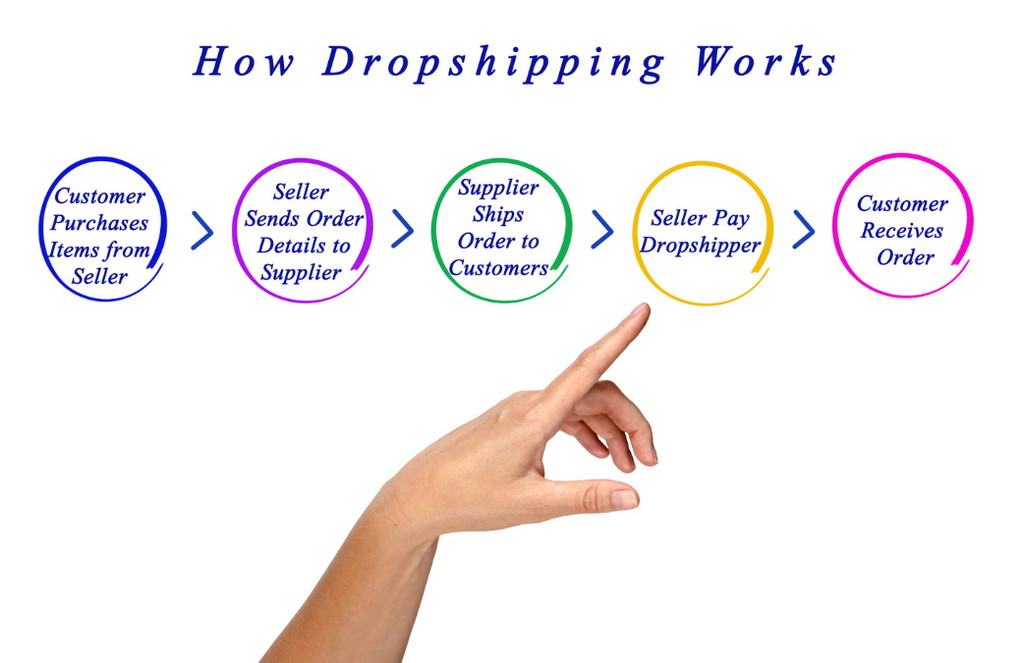 Rather than stocking their products, entrepreneurs rely on a third party to fulfill orders and ship the products. This enabled explosive growth in eCommerce in recent years and allowed small businesses to compete with larger ones.
What's more, when you use dropshipping in your eCommerce business, you'll sell more products because you don't have to worry about inventory or shipping costs. As such, you can focus more on marketing instead of managing inventory.
With that, it's no surprise that the dropshipping business model continues to take off. As a result, you can find everything there, from baby products to hobby & DIY items.
Plus, bulk buying is also made easier as the items get delivered to the customer's doorstep. No need to carry heavy groceries or shopping bags or push heavy carts in shop aisles.
You can learn more about dropshipping business in our What is dropshipping? guide for complete beginners.
Following that brief overview, let's get started with the dropship trends that are currently sweeping the dropshipping market and the eCommerce industry.
15 Must-Know eCommerce and Dropship Trends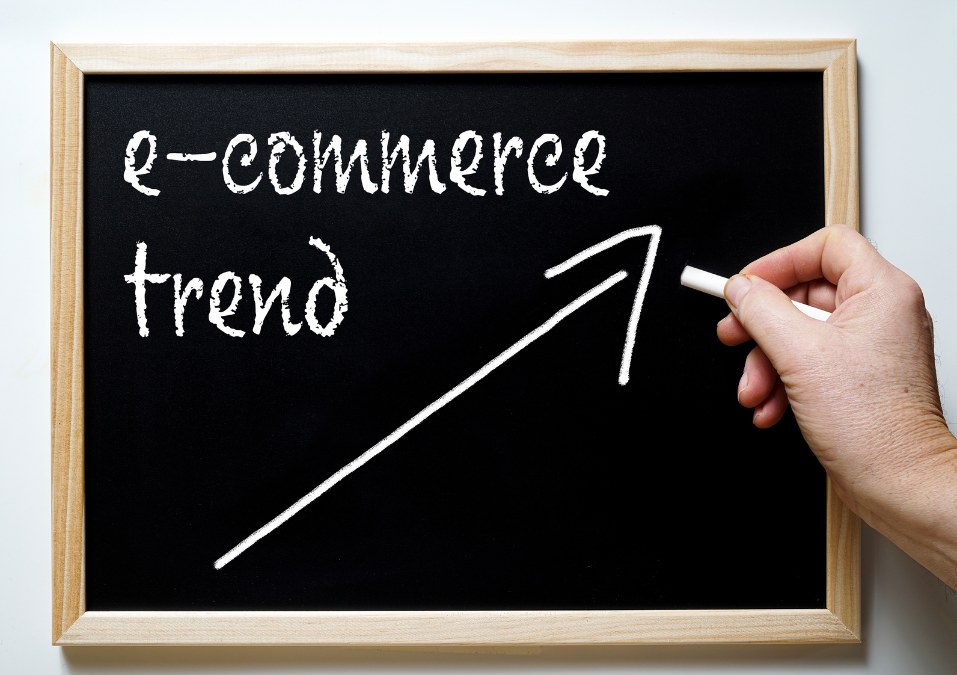 In general, eCommerce trends change so fast because consumer behavior does as well. To keep customers happy and attract potential customers, online stores, like yours, have to adapt to several eCommerce and dropship trends. Being up-to-date also allows you to offer an improved customer experience that will keep them coming back for more.
To succeed with your business plan, you need to select profitable products that will bring you the most return on investment (ROI). That's why using product research tools is so important.
With these tools, you can identify and analyze eCommerce trends in the market, find dropshipping suppliers for your product selection, and compare prices from different vendors so that you can make informed decisions about what quality products to sell.
Here are some tools you can use for product benchmarking and analysis:
A. Google Trends
It lets you see what people are searching for on Google Search. Google Trends makes it easy to see how much interest there is in a topic over time. Aside from Google Trends worldwide, you can also get data broken down by region and language.
Hence, it's a great place to start when looking at how much demand there is for different kinds of products. Google Trends can also help you figure out what type of content you should be creating, as well as what products might be popular with customers right now. Thus, increasing your knowledge about the dropshipping market.
B. SaleHoo Market Research Lab
It's a powerful tool for online retailers and entrepreneurs who are looking to find the most popular products to sell. It provides an extensive database of products from suppliers, which makes it easier to research and identify profitable items.
SaleHoo Market Research Lab can quickly compare prices, shipping costs, and other features of various products to tell you which one will bring in the most profits. Additionally, you can use SaleHoo's market analysis tools to compare and predict dropship trends.
You can also use AliExpress, Commerce Inspector, and TrendHunter. Plus, you can visit shopping sites and check out their most popular items or top-selling designs. With these product research tools, you can also see the average sale price, which can help you decide how much to price your products.
There are both free and paid dropshipping product research tools. Most of the time, free tools are very limited in features and cannot compete with paid ones. You can learn more in our guide How To Find Dropshipping Products: Best Product Research Tools.
Gone are the days when customers can only pay through mainstream payment options like Visa and MasterCard. Nowadays, they can use digital wallets like Apple Pay.
Having a variety of payment options allows customers to choose the payment method that works best for them. This can result in increased sales and customer satisfaction.
Moreover, having multiple payment options can also help you reach a wider customer base and attract new customers who may not have been able to purchase from you otherwise. All in all, having various payment options is one of the key business strategies for any successful dropshipping business.

Let's take a real-life company as an example. The eCommerce store of Shop Solar Kits is on the right track by offering its customers four payment options as you can see in the image above.
To make its online store more accessible and keep customers happy, it could include Apple Pay, Google Pay, or Venmo. For many smartphone users, those digital wallets are more convenient.
But that's not all. Cryptocurrency is also a trend that has been gaining traction in the eCommerce space. It's seen as the future of money and economic growth and allows businesses to extend their reach to customers all over the world.
You must, however, ensure your store and systems are secure as more payment options become available. If not, the chances of identity theft and stealing customer information can occur. That can be the end of your business.
3. Plant-Based Products
We're sure you've noticed the rise of animal welfare and health enthusiasts in recent years. Nowadays, many consumers look for quality products that benefit their everyday health and save the environment (more on that later). Hence, plant-based food sales are growing.
It's a great opportunity for eCommerce stores or dropshippers to take advantage of the growing consumer demand for plant-based and healthcare products. There are many plant-based alternative products you can search for that are not just limited to food.
For instance, there are plant-based personal care products and even beauty products. You can use the product analysis tools we listed above to find what kind of plant-based niche you can thrive in or find the best-selling product category in the dropshipping market.
We live in a world where everyone is constantly connected to their phones. Therefore, mobile-friendly websites are must-haves for any eCommerce store. Consumers demand that brands should be accessible from anywhere at any time and on whatever device they're using.
You can step it up a notch and create your mobile application. That will give you more control over how customers interact with your brand. Mobile apps offer many benefits like being updated quickly and easily. They can also offer personalized information based on how a user interacts with them.
To make your mobile application for your eCommerce store a reality, you can hire a software developer. You can let them add features like filter options based on categories, like most popular products, to make it easier for your users to find what they're looking for.
Overall, mobile eCommerce will boost your business perspective. With a mobile application, you can make customers happy by elevating their experience and you can stand out in the dropshipping market as a result.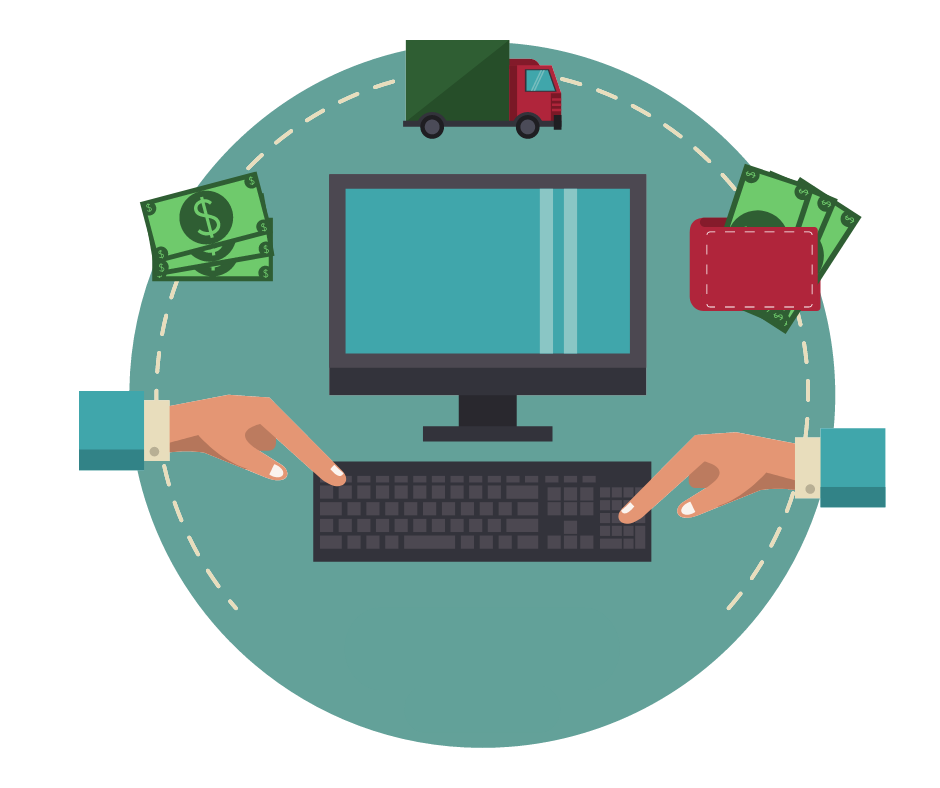 Not yet making money online?
Start your own dropshipping business. Sign up for a free trial of DSM Tool and we'll help you get started. Today is the day.
Dropshipping pet products is a great way to start an online business since it's a growing market. If you look at the image below, it shows that the pet care market will be worth $350 billion by 2027. Thus, now is a great time to take advantage of this opportunity and sell pet supplies.

Dropshipping pet stores enjoy numerous advantages, including access to a wide range of customers and a high chance of repeat customers. This industry includes many types of products you can sell like collars, carriers, clothes, and toys. And chances are, pet owners will keep coming back and purchasing more to spoil their pets.
With the right pet product list and strategy, you can capitalize on this growing market and create a profitable dropshipping business. For example, if you already have a dog training business, you can create a dropshipping website for pet supplies, especially for dogs. You already have a background in the market, so utilize it for this dropshipping trend.
You can offer it to your existing clients and tap a wider market at the same time. It can also be the other way around. If customers purchase dog supplies from you, they might be enticed to inquire about your training services.
6. Use Granular Customer Data
Granular customer data is detailed information about customers that can be collected through tools like Google Analytics. It includes data such as demographics, interests, purchase history, and other customer behaviors.
Why is this important?
Because it lets you analyze eCommerce trends across different demographics. For example, if you know that your average customer is 35 years old with an annual income of $50K per year, then you could use that information to predict which specific products your customers are most likely to buy or can afford from your eCommerce store.
Moreover, you can analyze customer feedback with greater accuracy using granular customer data. This will allow you to improve your awesome products and services. You can make informed decisions rather than do guesswork or assumptions.
7. Live Video Shopping Dropship Trends
Live video shopping is part of social commerce, which is booming. This is an innovative way and popular option for eCommerce stores to engage with their customers and promote their products. Typically, this involves influencers modeling the products for a limited time. Live stream shopping campaigns allow customers to interact with the brand in real-time, giving them a more personalized shopping experience.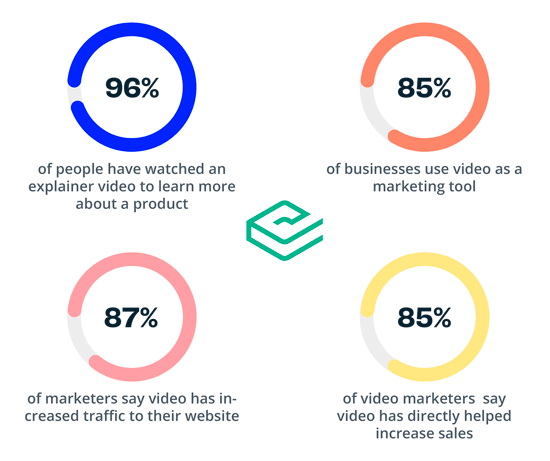 What's more, it can help your online store to build trust and loyalty among your customers by providing them with a direct connection to your store and its products. Even well-known brands such as Kiehl's, Nordstrom, Petco, and Aldo are utilizing this trend.
By using live video shopping, eCommerce stores can increase sales, improve customer engagement, and provide an immersive experience for shoppers. So, it's no surprise popular stores are already aboard this trend.
Although, this level of marketing requires a lot of planning to be effective. In general, there are scripts to follow to present a smooth shopping experience. This will allow the viewers to understand each product you'll be presenting. Plus, you'll need to choose specific or hand-picked products you'll be selling for every live-streamed session.
As a bonus piece of advice, look into Instagram Live Shopping and Facebook Live Video Shopping Platform if you want to employ this tactic. They're some of the largest social commerce platforms you can utilize.
8. Sleep Products
People are getting less sleep these days and poor sleep can have a significant impact on our mood levels, energy, and overall long-term health. Hence, many online dropshipping stores have caught on and started selling sleep-related products. However, it's not too late, and you can still capitalize on this trend.
You can stock items like mattresses, pillows, duvets, and other bedding accessories. Providing herbal teas for healthy sleep is another popular option. Additionally, you can create content about natural sleep aids or write listicles about the health rewards of having proper sleep.
When marketing to your online store target audiences, you can promote your product selection as the bridge that'll allow them to improve their quality of sleep. Present your store as the one that gives them access to products that ensure customers get the best possible night's rest.
9. AI Dropship Trends in eCommerce

This is a trend that's not going anywhere. In fact, it will only become more prevalent in eCommerce stores as time goes on. AI provides many benefits, and the following are just some of them:
Improved Customer Experience: AI can analyze every interaction with customers, learn what they like, what they don't like, and how best to serve them.
Improved Conversion Rates: Using AI technology on your site will reduce the steps they must take before making a purchase decision, resulting in higher conversion rates.
Efficient Customer Service: AI can answer simple questions or queries, so customers will no longer have to wait for hours for an answer.
An AI will be extremely useful if you're a multi-industry business like Vivion. If you have a general dropship store, you can get an AI to help guide your customers. A chatbot can pop up to ask them what they need, and if they're looking for a specific product, the chatbot can send them a link to that product category or the specific product page.
That cuts down the waiting time and reduces the chance of customers leaving because they can't navigate your online store seamlessly. An AI can give them instant gratification, which can push them to finalize their purchasing decision. Thus, your potential customers can turn into existing ones.
Also, an AI or chatbot can give you flexible time to cater to the other needs of your store without having to worry about providing a great, consistent customer experience.
Video marketing is becoming an increasingly popular way for eCommerce stores to promote their products. With the help of videos, customers can get a better understanding of the product before making a purchase.
For example, they can be used to show the creation of the product or give a detailed overview of its features and benefits. Not only that, but product videos are also great for demonstrating how a product works in real-world scenarios and highlighting customer reviews.
In addition, video marketing works well if you're offering travel-related services, like Going. You can create aesthetically pleasing videos showing highlights of specific cities or countries. In the travel industry, this type of marketing works because of the visuals, enticing your target market to pack their bags and buy plane tickets.
Another great application for this would be if you have an eCommerce platform for people wanting to get hired. You can create videos about how to behave in interviews and give expert advice on the best way to answer interview questions. You can also create videos filled with testimonials of those you've helped land a job.
11. Eco-Friendly Online Shopping
Shopping with an eco-friendly mindset is becoming increasingly popular among consumers. And the renewed focus on sustainable practices is not slowing down anytime soon. Why?
Consumers are now more aware that sustainable shopping helps reduce pollution and waste created by the food industry, tech industry, and others. As consumers become more conscious of their environmental impact, they're looking for ways to reduce their carbon footprint and make better purchasing decisions.

Eco-friendly shopping allows them to purchase products that are made with sustainable materials, produced using ethical labor practices, and have a minimal environmental impact.
That's why the rise of organic products is something you can capitalize on. Aside from attracting eco-enthusiasts, you can also entice those looking for healthy solutions since organic foods offer many health benefits.
There are many more ways to integrate sustainability into your dropshipping business or business plan, including the popular option of employing eco-friendly packaging or product reselling. If you want some more inspiration, look into your favorite brands because they most likely have a sustainability program.
12. Low-Sugar Dietary Products
Health concerns are sweeping up the market. And in the past few years, we've seen a growing dropshipping trend in low-sugar dietary products as consumers become more aware of the bad health implications, including its impact on heart and brain health. Not to mention, the risk of diabetes.
This means that more people are looking for low-sugar food and beverage products in online dropshipping stores. So, what should ghost kitchens sell to their potential customers?
Organic and natural food products are popular options in this space. Additionally, you can offer natural sweeteners, including coconut sugar, honey, and monk fruit sweetener.
Not only are they healthier alternatives, but they can also help eCommerce stores stand out from the competition by providing unique options that other stores may not be offering. With the growing trend of health-conscious shoppers, low-sugar products can help your eCommerce brand boost your dollar sales.
13. Brand Story

Dropship Trends in eCommerce
There are thousands of dropshipping stores and having a great brand story is essential to stand out in the market. A compelling and engaging brand story can help you create a strong connection with your customers. Not to mention, it helps build trust and increase customer loyalty.
With a great story, your online branded dropshipping store can build an emotional connection with customers and make sure that you're remembered long after they have made the purchase. Thus, increasing the number of your repeat customers.
So, how do you do this?
For example, let's say you're planning to open a cleaning services company. You can start by having a strong, unique, and memorable business name. Then, start building your compelling narrative. Tell them what prompted you to start a cleaning company and what solutions you can provide to clients.
As with any story, it has to have a start, middle, and end. Plus, you need to emphasize how your cleaning services can solve the pain points of your target audience.
In addition, you can use a storytelling approach for your product descriptions. As an example, rather than simply stating you sell e-scooters, you can emphasize their features by weaving them into a story-like description of how e-scooters can help them with commuting or how they can be used for weekend camping.
14. Subscription Commerce
A subscription business model is a way of selling goods or services to customers repeatedly. Rather than paying one-off fees for goods or services, customers pay for access to them over a longer period.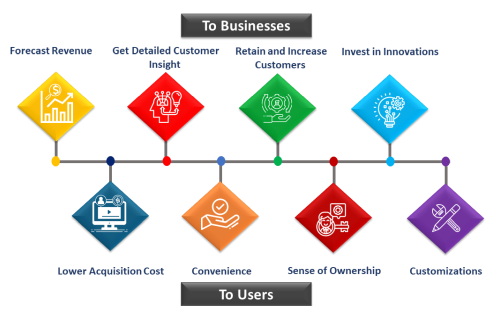 This model has become an increasingly popular option in recent years due to its convenience and potential for long-term customer loyalty. Subscription businesses can offer anything from physical products to digital content.
However, many consumers are not willing to commit monthly. As such, you need to offer them access to exclusive events and experiences. Here are ways to entice them:
Give a free delivery offer.
Create limited products or services.
Offer discounts on selected packages monthly.
When they register, offer them a discount if they subscribe for one year rather than monthly.
Moreover, by offering attractive packaging designs and a wide range of consumables, businesses can ensure that customers remain engaged and come back for more.
One of the most popular product selections for subscription commerce is meal kits like Blue Apron, Home Chef, Purple Carrot, and HelloFresh.
In a fast-paced world, meal kits help consumers not have to worry about what to have for their meals. No prep time is required. All they have to do is reheat the food and eat it. So aside from food, they're gifted with convenience.
15. Personal Care Products
The personal care market is a growing dropshipping trend in eCommerce. It's no secret that people are starting to be more aware of what they're putting on their skin and how it affects their health. As a result, there's been a shift towards buying natural, cruelty-free, and organic personal care products.
On top of that, people just want to look good, feel good, and smell good, so they're willing to pay for products that help them do that. Online dropshipping stores give them the convenience of ordering something right from their phone or computer and having it delivered within days or even hours.
Not to mention, they don't have to leave their homes or deal with crowds at the mall. This was especially important during the height of the pandemic. And consumers got used to it and many liked the convenience.
Overall, the personal care market is a trend that's not slowing down. Consumers will always need personal care products, and you need to capitalize on that and fulfill those needs. Besides, there's a wide range of product selections for this market you can choose from. You can use a demand research tool to find which ones are the best-sellers in the market.
Following Dropship Trends In eCommerce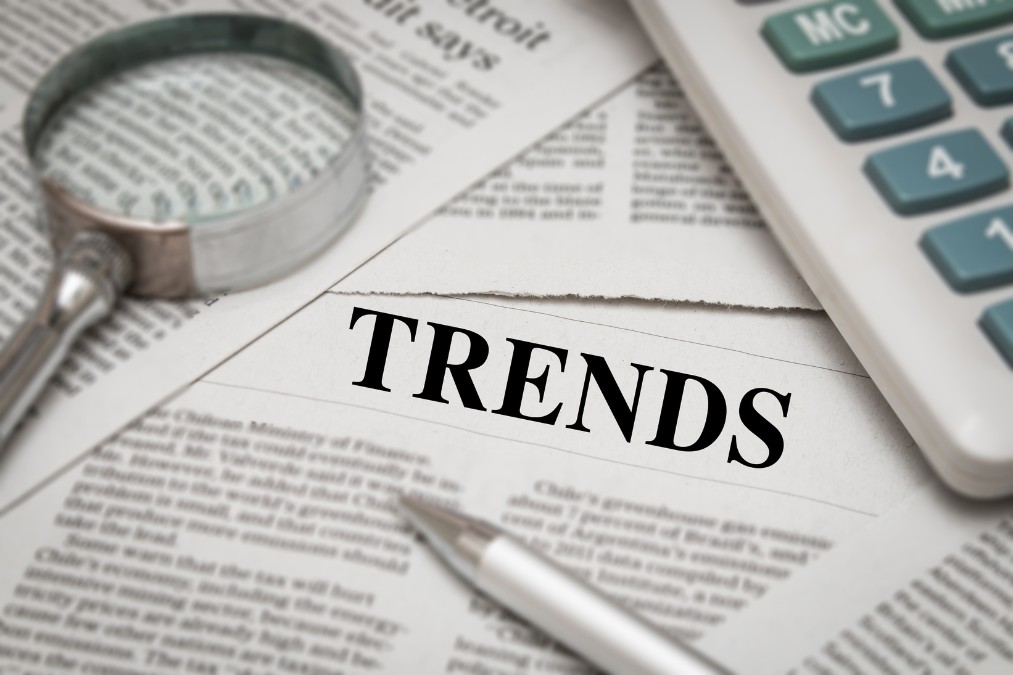 As more people choose online stores over brick-and-mortar, more entrepreneurs are jumping on board. One eCommerce business model that's extremely popular is dropshipping, with many eCommerce platforms supporting it like Shopify and WooCommerce.
Is dropshipping easy as it sounds? It should be if you have the right people to guide you in following the top dropship trends in eCommerce to join in and grow your business.
Here at DSMTOOL, we can help you grow and scale your online dropshipping store. We're here to help you do a product search, integrate a chrome business extension, and much more. See our plans and start for free.
Author Bio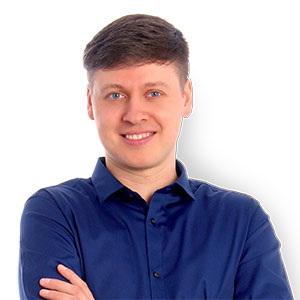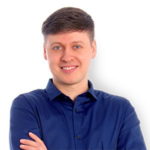 Burkhard Berger is the founder of Novum™. He helps innovative B2B companies implement revenue-driven SEO strategies to scale their organic traffic to 1,000,000+ visitors per month. Curious about what your true traffic potential is?