11

min read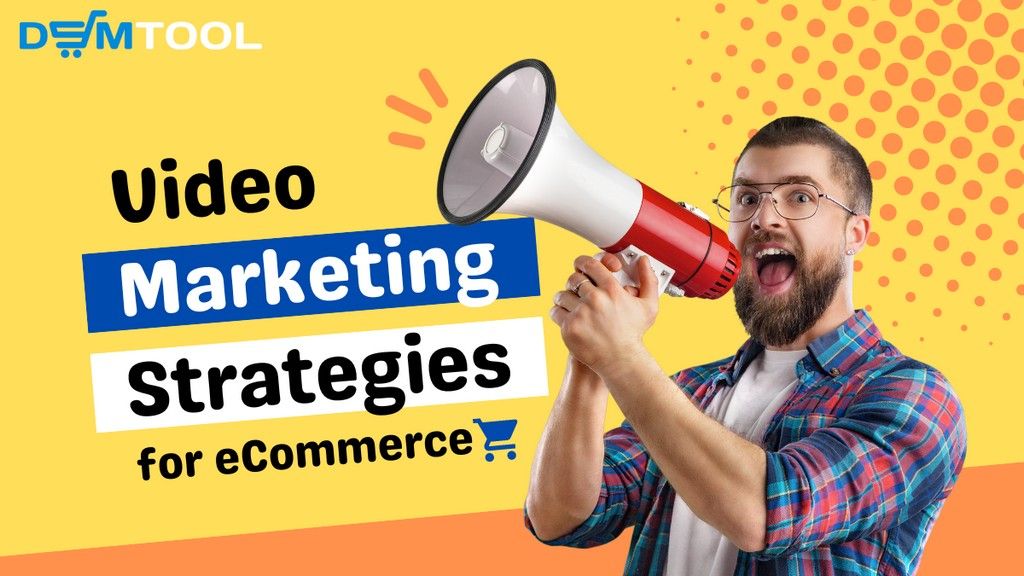 In this guide, you will learn about the top 9 eCommerce video marketing tactics and how to implement them. Find out what video campaign strategy works best for your eCommerce business!
Why Do You Need an eCommerce Video Marketing Strategy
With a generation that has witnessed the hype of Reels and TikTok and the monumental growth of Amazon Prime and Netflix, one thing is crystal clear: video is the top way people prefer and consume content.
As an eCommerce business, you might have invested in quality product images, gathered thousands of positive reviews from customers, and written compelling content, but does anything tell the story like an engaging video?
Probably not!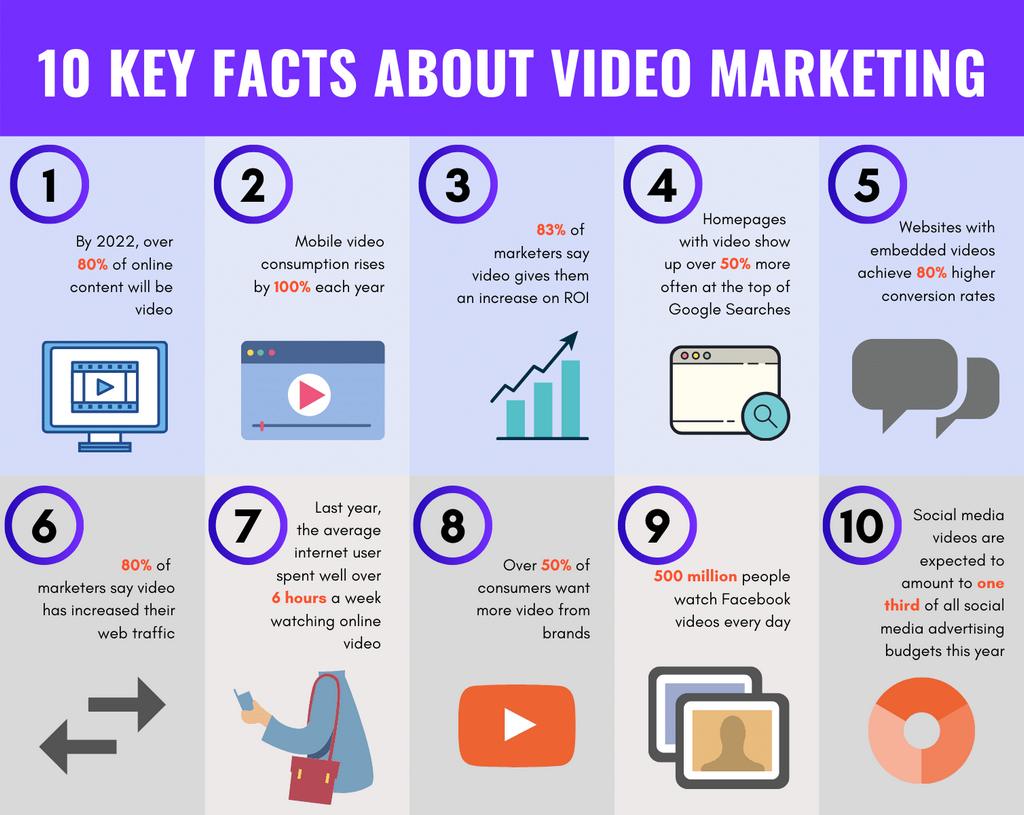 Your customers are likely to fall in love with your products when they know why others rave about your products and what triggers them to leave positive reviews. Creating an eCommerce video might seem like a significant investment, but the payoff is worth your effort.
In this case, an explainer video is the best type of video marketing to boost your eCommerce sales. Thus, it'd be best to invest in an explainer video company in order to produce professional and high-quality videos.
eCommerce videos open up growth opportunities, and you need to figure out what you can do to cut through the noise and grab the attention of potential customers.
In this article, we will discuss the best eCommerce video marketing tactics and strategies for online businesses.
Video Marketing Strategy List for eCommerce
Use these strategies for successful eCommerce video marketing:
1. Convert Audio Into Engaging Text Videos
Your company likely takes part in many conferences. Being a keynote speaker is a goal for every business owner. But have you ever sat through a full rewatch?
Watching a conference can be boring, especially if you're a customer who's not seeking that type of engagement. Often the camera quality is shoddy to boot.
The idea: repurpose your live events into video slides. Share your conferences, speeches, academic sessions, and others on fast-moving social platforms like TikTok, Instagram, and YouTube.
Repurposing is a great way to gain more mileage from video content you worked so hard and spent so much time building.
How do you convert videos and audio without wasting too much time?
Manually converting audio to text might be challenging and cumbersome. So, convert audio to text with Happy Scribe and ensure you have access to accurate text transcription of all your marketing videos.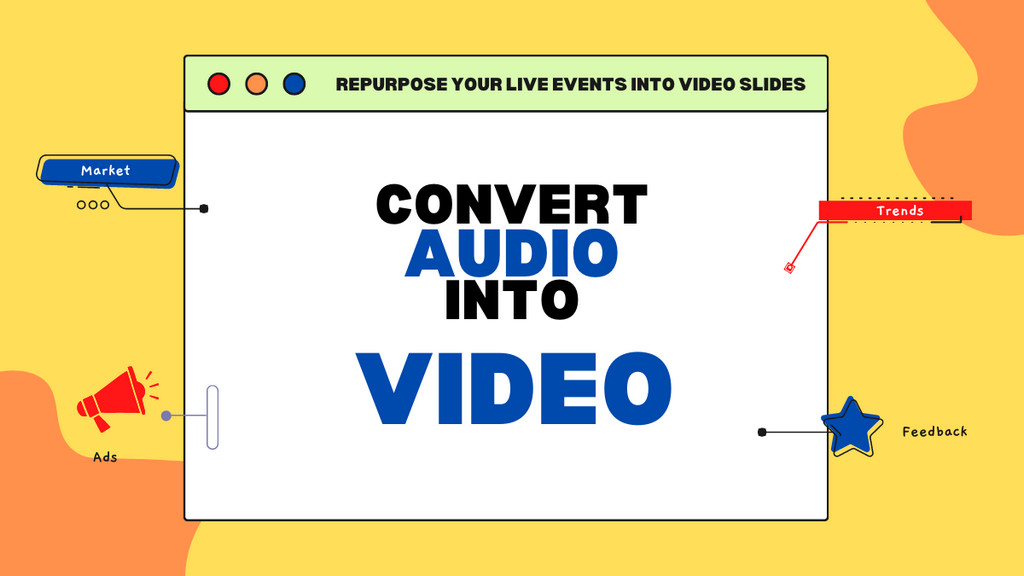 Even podcasts benefit from these amazing services. Convert the audio to text, then repurpose that content into social media posts, website content, and as part of your email marketing strategy.
When repurposing shareable content on social media, remember the famous words from Erin Weaver, "Make your content work for the platform, instead of making the platform work for your content."
Rather than jamming your content on platforms where they don't fit, repurpose the same content for different platforms. For instance, rather than sharing a 15-second TikTok video on YouTube, repurpose the content as YouTube customers expect longer-form videos that are not vertically shot.
Bloggers and content creators know the importance of having a solid first impression. One popular way to do this is by using the free YouTube intro makers. But before using free YouTube intro makers, you must know what you're getting into.
2. Explain How Your Product Works
The mathematics here is simple. If a customer does not know what your product is and how it functions, they will never make a purchase. That's why many businesses in eCommerce rely on explainer videos.
Think of explainer videos as a modern-day elevator pitch. These eCommerce videos serve a particular purpose, communicating the product's value in the shortest time.
Promote your company with video that shows a product's best features. While most explainer videos are animated, often, the customer prefers live-action videos.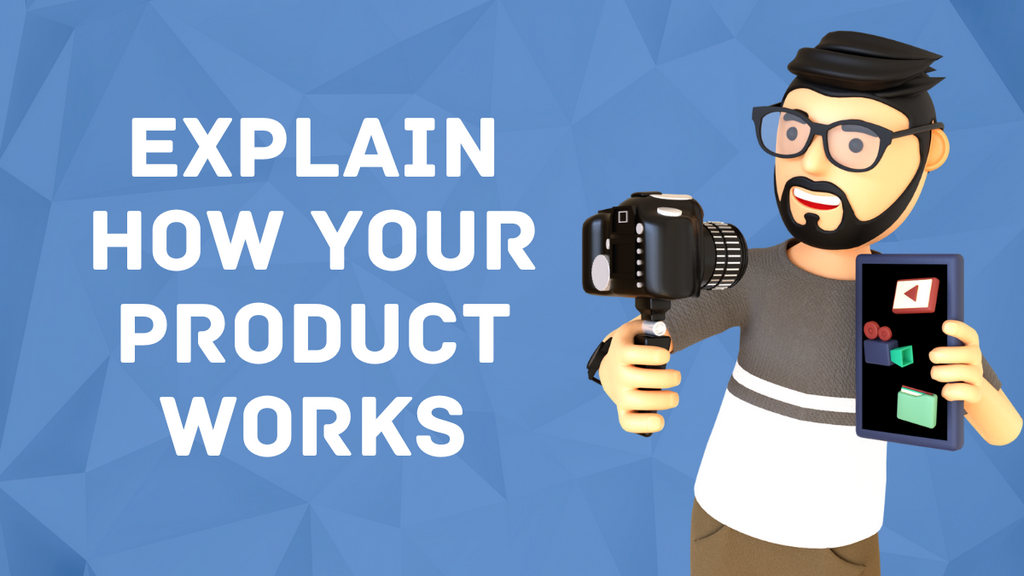 Though these eCommerce videos do not show off all product features, it hits the emotional cord of customers and convinces them why your product is an ideal solution.
But creating a video alone won't suffice, as having subtitles in explainer videos is essential to connect with audiences from diverse backgrounds and customers suffering from hearing issues.
3. Ensure Landing Pages Have a Product Video
According to research, landing pages with videos convert around 800% better than pages without them.
These statistics should get you started and encourage you to share product videos on your landing pages.
As product videos are no monolith and the one-size-fits-all concept doesn't work, focus on customizing it for every product you sell. One such type of video is a product overview video that goes in-depth into the benefits and features of your product.
In a product video, a speaker demonstrates the key features and how your product works. It helps in building excitement and encourages customers to purchase.
Focus on sharing comparison videos and tutorials. Comparison videos are best when your product differs remarkably from your competitor's. Tutorials show your product in the real world to potential customers.
4. Using Customer Testimonial is Your Best Video Campaign Strategy
Starting an eCommerce business might be challenging at the beginning. Typically, a great eCommerce marketing strategy requires bragging and showing your product as the best among your competitors.
That's where testimonial videos come in. Customers are more likely to believe what other customers are saying rather than reading product descriptions written by you.
With 77% of customers purchasing after watching a brand's testimonial, these videos are essential for your eCommerce video marketing strategy.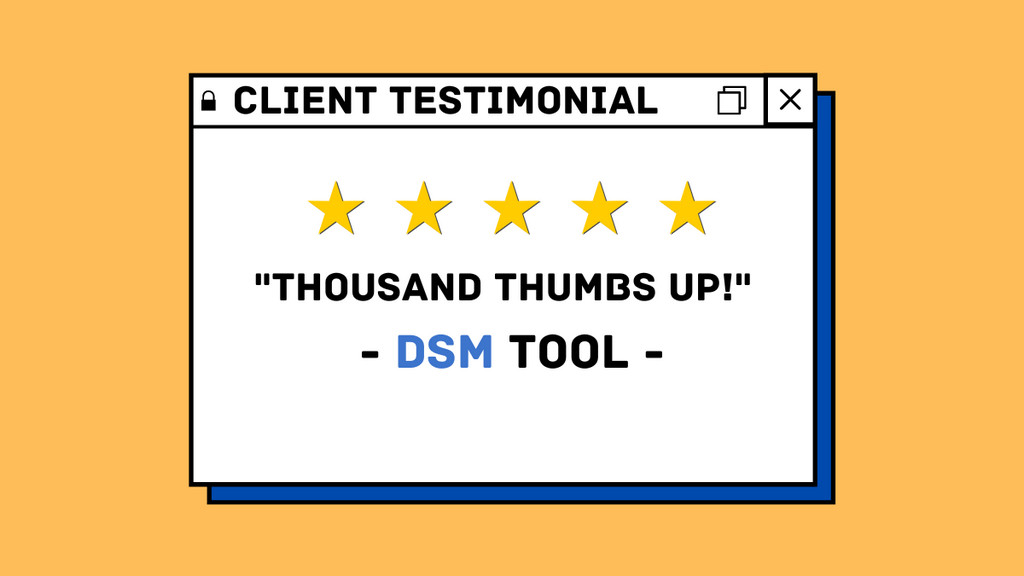 Showcasing the voice of those who tried your product allows customers to see why your products are fantastic. Such videos help in optimizing your conversion. To further increase your video testimonial's impact, send a targeted email to customers who abandon their cart.
To encourage customers to share video testimonials, provide them with incentives, such as free delivery or a discount on a customer's next order.
5. Creating Close-Up Product Showcases – the Most Used Video Marketing Strategy
Videos showing your products from close-up and various angles give your customers an idea about the product they're buying. That's where close-up videos come into the picture.
These videos zoom in on your products and display features essential to purchase. A close-up video leaves nothing to your imagination as it helps in capturing as many details as possible.
This eCommerce video campaign strategy also ensures that customers understand what they're buying. Thus, you reduce the chances of buyers returning products.
When customers do not rely on static images, they are more likely to make a purchase.
Close-up videos allow customers to have a virtual closer look at your product and showcase the technology behind the product. This ensures customers have an understanding of what they're buying, and they are especially important when launching a new product.
6. Address the Pain Points of Customers
Apart from exemplifying why your products are different and more competitive than your competitors, addressing the customer's pain points is essential.
To build rapport and seamlessly answer customers' questions, use tutorials, how-to-guide, and frequently asked questions (FAQs) videos.
Focus on addressing the pain points of these customers by sending how-to-guide videos in an email after the customer's order gets shipped.
When you share a video that addresses customers' pain points, it shows how much you care about their experience.
What did Ikea, Nike, and Coca-Cola do differently? Their video marketing tactics are more about customers instead of focusing on and bragging about their product.
For e-commerce players looking to earn big, stepping up your eCommerce marketing game is more important than ever.
Thoroughly research your target audience, understand what it holds dear, and build a story about how a product best fits their problem.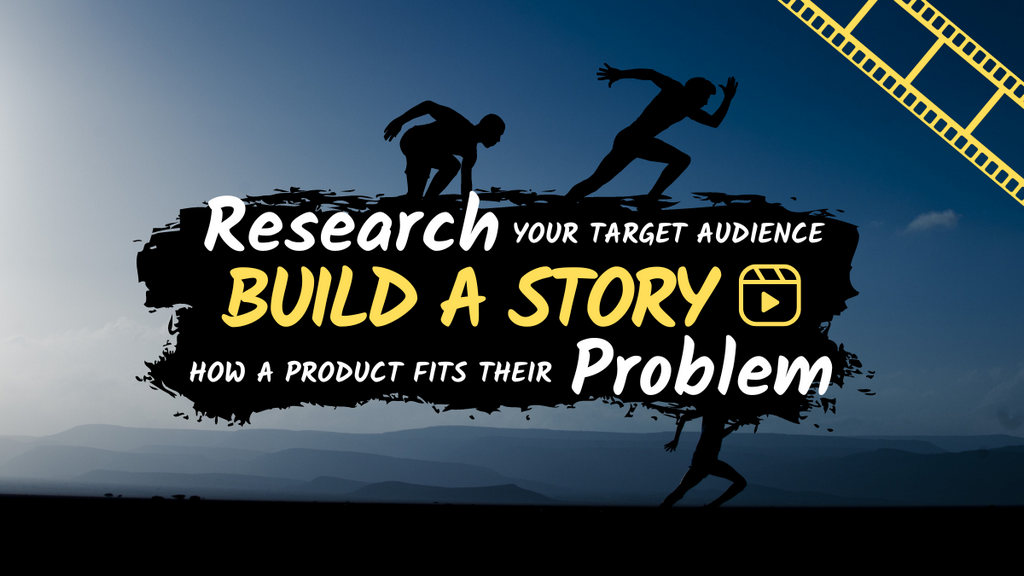 For instance, Nike never focuses on creating marketing videos, instead, it creates inspirational and motivating stories.
Apart from helping Nike build a loyal customer base, this creates long-lasting customer relationships.
By following the footsteps of Nike, you portray your eCommerce business as more than a seller. You're likely to strike the right chord with customers.
8. Create Personalized Videos
Focus on shortlisting some customers from a pool of customers. Another great tactic to attract customers is creating personalized videos.
This way, a company shortlists prospects and targets them using hyper-personalized videos.
According to McKinsey, personalization reduces acquisition costs by 50%, making video personalization a must-have tactic in your video marketing kitty bag.
9. Optimize your eCommerce Video for Better Reach
With Google performing 106,450 searchers per second and YouTube being the second largest search engine after Google, optimizing your video for better reach is essential.
Your eCommerce business might be losing out on potential customers by overlooking the importance of optimizing video for better reach. Optimizing your videos starts with adding keywords to your video title.
Today, if you want to ensure your videos receive engagement, including your main keyword in the title and description can help you reach your potential customers.
Try using keyword research tools like SEMrush to find top-performing YouTube keywords. Get insights about YouTube keywords to optimize your title and job description.
Apart from adding a keyword in your title, add a video description that you can share on Facebook and YouTube.
However, don't overdo keyword usage in the video description. Instead, focus on spinning a story around your video content to entice customers.
Harness The Power of eCommerce Video Marketing Strategy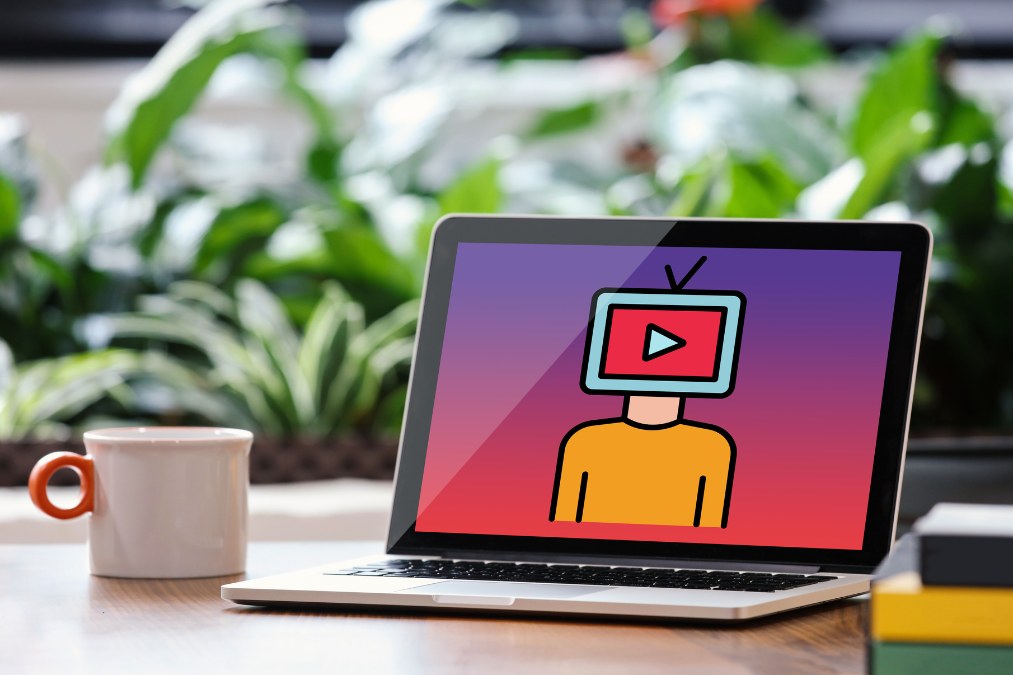 Successful eCommerce video marketing cannot happen in a day as it requires meticulous planning, clever promotions, and creativity. It's not something that you get right the very first time.
Still, videos are an exciting content format that empowers an e-commerce company to speak directly to its target audience.
Though implementing video marketing tactics is challenging, time-consuming, and expensive, it allows your business to produce significant value.
Apart from increasing engagement, strengthening your brand, boosting eCommerce SEO, and improving conversion, eCommerce video marketing builds brand awareness and sends customers back to your e-commerce store.
Once you start testing and measuring the eCommerce video campaign strategy results, you will realize their importance, and your efforts will likely pay off with time.
Start your eCommerce video marketing by implementing these strategies.
About the Author: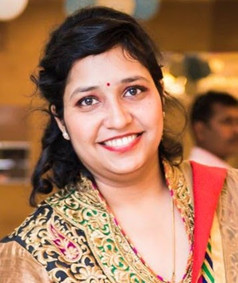 Priya Jain has been copywriting professionally for over eight years. She has attained an engineering degree and an MBA. She teaches math, spends her time running behind her toddler, and tries new recipes while she isn't writing. You can find her on LinkedIn.