Banggood is a Chinese e-commerce company that offers retail goods. The company was founded in 2006 and its partnership programs include wholesale, affiliate, and dropshipping. There are many e-commerce business platforms that help sellers drop ship their products, and Banggood is definitely one of them. As the result, many eCommerce sellers start dropshipping from Banggood. To become successful, you need to learn how to use Banggood properly, utilize the Banggood dropship center and learn a few tricks!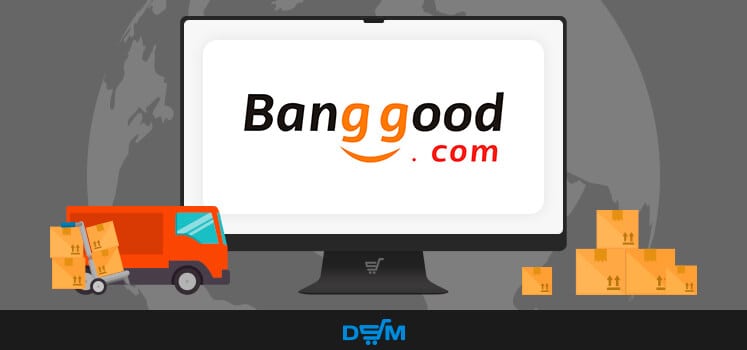 Besides, it's an official partner of DSM Tool, which gives extra bonuses to DSM Tool users. Keep reading to get more information and to know how to use these bonuses.
In this article, we are reviewing dropshipping from Banggood, how to get their reseller agreement, use Banggood dropship center, and the peculiarities you need to take into account when sourcing from this site.
You will learn:
Well, let's get started!
1. Banggood Dropshipping
1.1. Should I start using Banggood as a dropshipping supplier?
Yes, you can definitely try out the Banggood dropshipping by yourself. It built a good reputation on the market, has various warehouses worldwide (Banggood US, Banggood Uk, etc.), provides drop shipping assistance, dropship agreement, and many more (we will describe other advantages below). Besides, it offers a big variety of products for dropshipping under various categories (electronics, gaming products, health products, clothing, accessories, to name just a few of the Banggood categories).
Tip
Interesting in learning more about the drop shipping model? Check out this What is dropshipping? complete beginners guide.
Let's see why dropshippers pick this site as their drop shipping supplier and what reviews this eCommerce site has.
1.2. What products does Banggood sell?
Banggood sells a little bit of everything. Dropshipping is a lot about optimization. When you know which categories you mostly sell from, you can expand to other suppliers that offer products from similar categories. In any case, Banggood is a great option for your dropshipping store.
Banggood boasts more than 200,000 products and claims to be the choice for every penny that you have in your pocket (or your buyers have in theirs, to be more exact). As I have said, Banggood sells a little bit of everything from electronics, clothing, accessories, and beauty products, to name just a few categories and it emphasizes that it does it at the best prices.
Here is the list of the Banggood categories: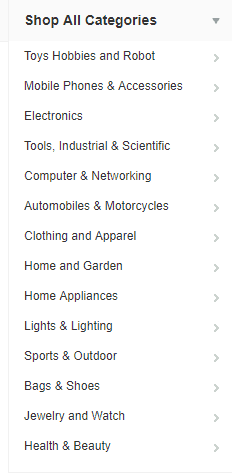 1.3. Banggood Reviews: What did other Drop Shippers say about Banggood?
It is rare to see bad Banggood reviews from drop shippers that use it as their dropshipping supplier, that is why they are sometimes called Bangbest. They say that Banggood is a very reliable and dropshipping-friendly marketplace and working with it is very easy. Some say that they can provide service almost anywhere in the world and that it is fast and safe. You can also save some money due to the discounts that they offer and free shipping in some cases as well.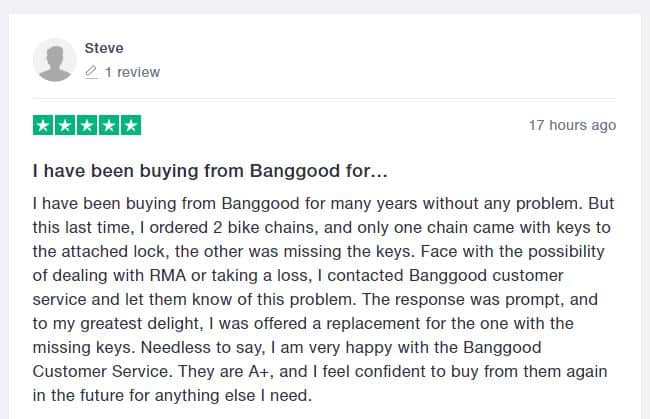 1.4. Banggood Dropshipping Agreement
Banggood is one of the most reliable dropshipping suppliers offering not only the drop shipping program benefits but also a dropshipping agreement. The reseller agreement or dropshipping certificate is available only for registered members of the Banggood dropshipping program. It gives you their authorization to promote and sell the Banggood products.
Unlike the article where we covered how to dropship from China Brands, Banggood is not giving a certificate instead, an agreement. It's like a contract stating all the do's and don't's and other legalities of being a dropshipping partner of Banggood.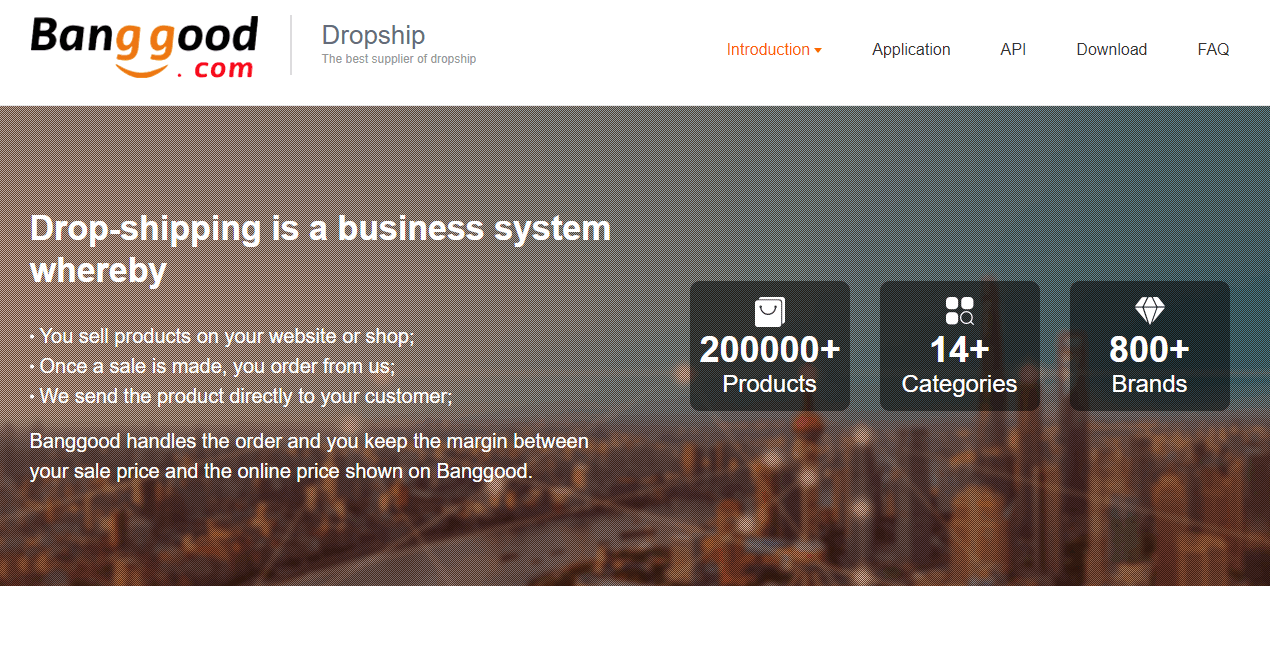 Below you will find a full explanation of how to get the Banggood dropship agreement and what benefits Banggood offers to the DSM Tool customers as part of the official partnership with us.
2. Banggood Special Programs: Optimize Your Margins
2.1. Banggood Wholesale Program
Banggood Wholesale Program offers wholesale services, where buyers can buy Banggood products of different categories in large quantities, which is great if you wish to dropship in higher quantities. You can also save up to 30% off in this program aside from the cash coupons that you can use to buy products to sell and get free fast 7 business day shipping. I think you will not be on the losing side if you grab this, just my opinion.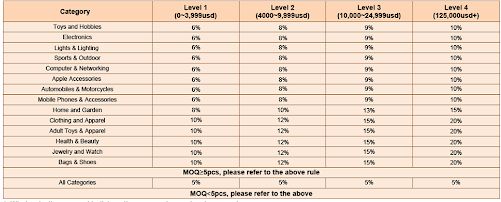 2.2. Banggood Dropship Center
The Banggood dropship center and dropshipping program offer a bunch of benefits and advantages to its members. The most important advantage is the ability to reduce the prices of the products as you grow your account. Meaning, the more you sell, the higher your account's level gets.
In broad terms, Banggood dropship center offers a lot of advantages. First of all, there is no membership fee. Secondly, it opens access to more than 200,000 products across 14 categories including approximately 800 brands. Furthermore, the Banggood dropship center provides extra discounts that range between 5% and  20%, and credit points for accumulation. 
Here is a list of the benefit of the Banggood dropship center including the discounts table per account level:
No fee for taking part in the program;
5%-20% dropship discount;
Free shipping for some countries;
Free use of Banggood product images without the watermark in a CSV file;
Timely updated stock and stock alarms;
Hot items recommendations to boost your dropship business;
Big discounts for drop-shippers or only for you;
Exclusive drop-ship weekly deals newsletters;
Application Programming Interface (API) for VIP dropshippers;
eBay API for eBay dropshippers;
No need for your own warehouse storage, inventory or shipping settlements;
No minimum sale volume requirements for the first membership level;
Import bulk orders in the Banggood dropship center;
Another useful feature, that will be opened for you, is the high-quality images without watermarks. It will be possible to receive the excel file with them. Additionally, you get 24/7 customer service, free shipping to some countries, and hot product recommendations to boost your sales. That is a big opportunity for you to stay at the top of the competition at your online store if you dropshipping from Banggood.

To sign-up with Banggood Dropshipping Program, you need to apply first and provide all the necessary information they need before you will be added to their program. Then wait for email notification (it takes up to 24 hours, so be patient).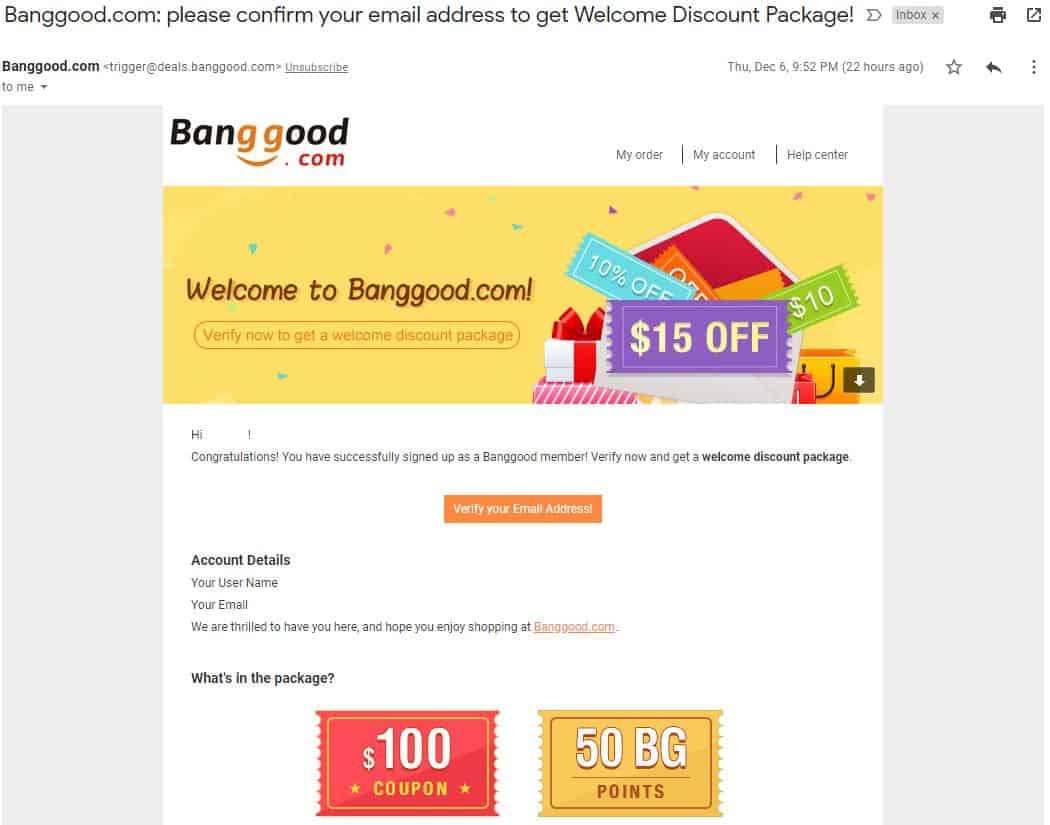 Once approved, you will receive another email notification confirming that you are included in the program. The email notification also contains steps on how to start using the Banggood dropshipping program, which was pretty easy to follow.
2.3 How To Apply To Banggood Dropshipping Program?
Applying for the Banggood dropshipping program is very easy. Click here to go to the registration page. Follow the steps in order for you to be a member of the dropshipping program of Banggood.
1. By clicking the link above it will redirect you to the sign-in page. Click on "Create Your Account".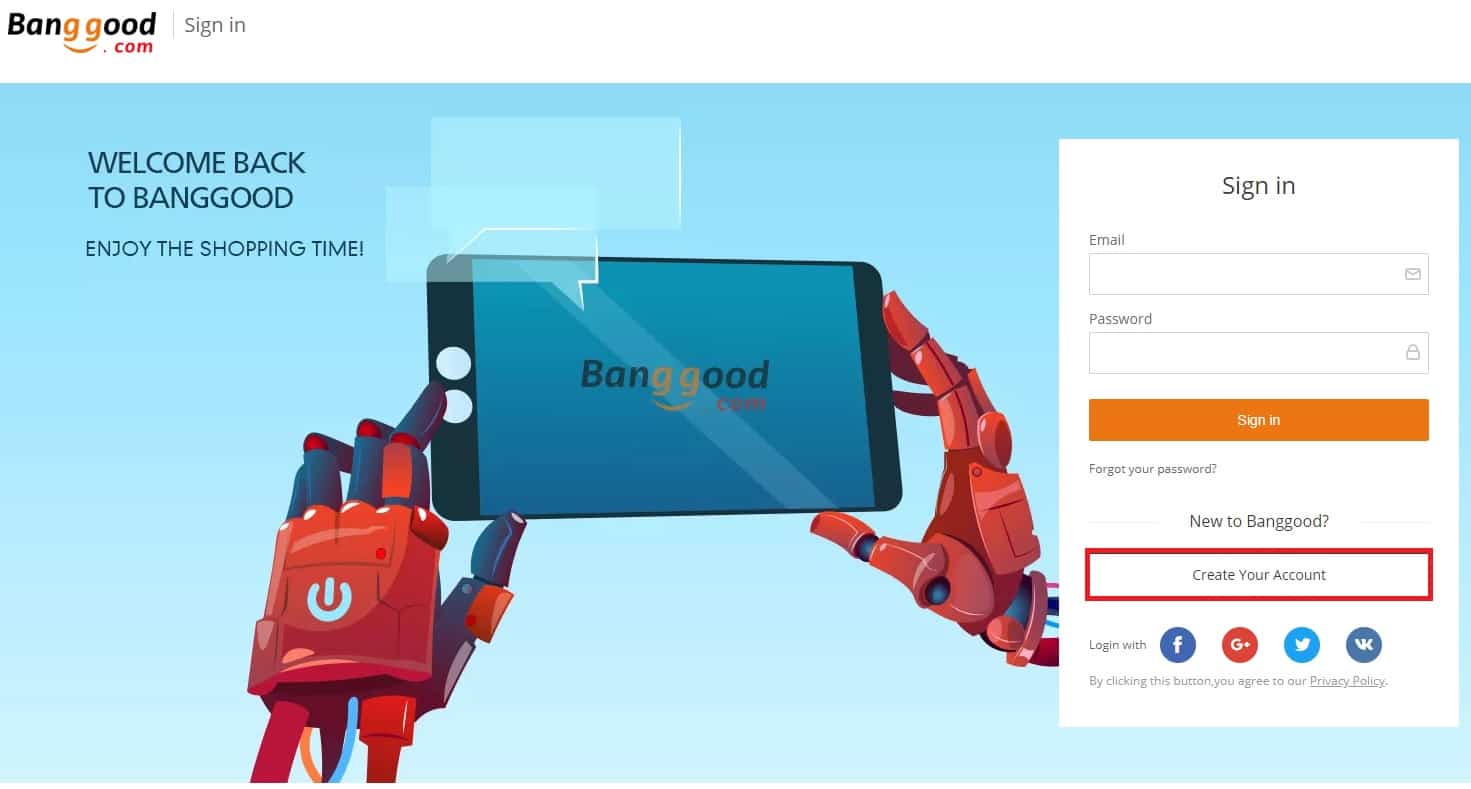 2. Enter the email address that you want to register, the password, and the verification code given by the Banggood site. Make sure to put a checkmark on Banggood's Terms of Use and Privacy Policy then click the "Create Your Account" button.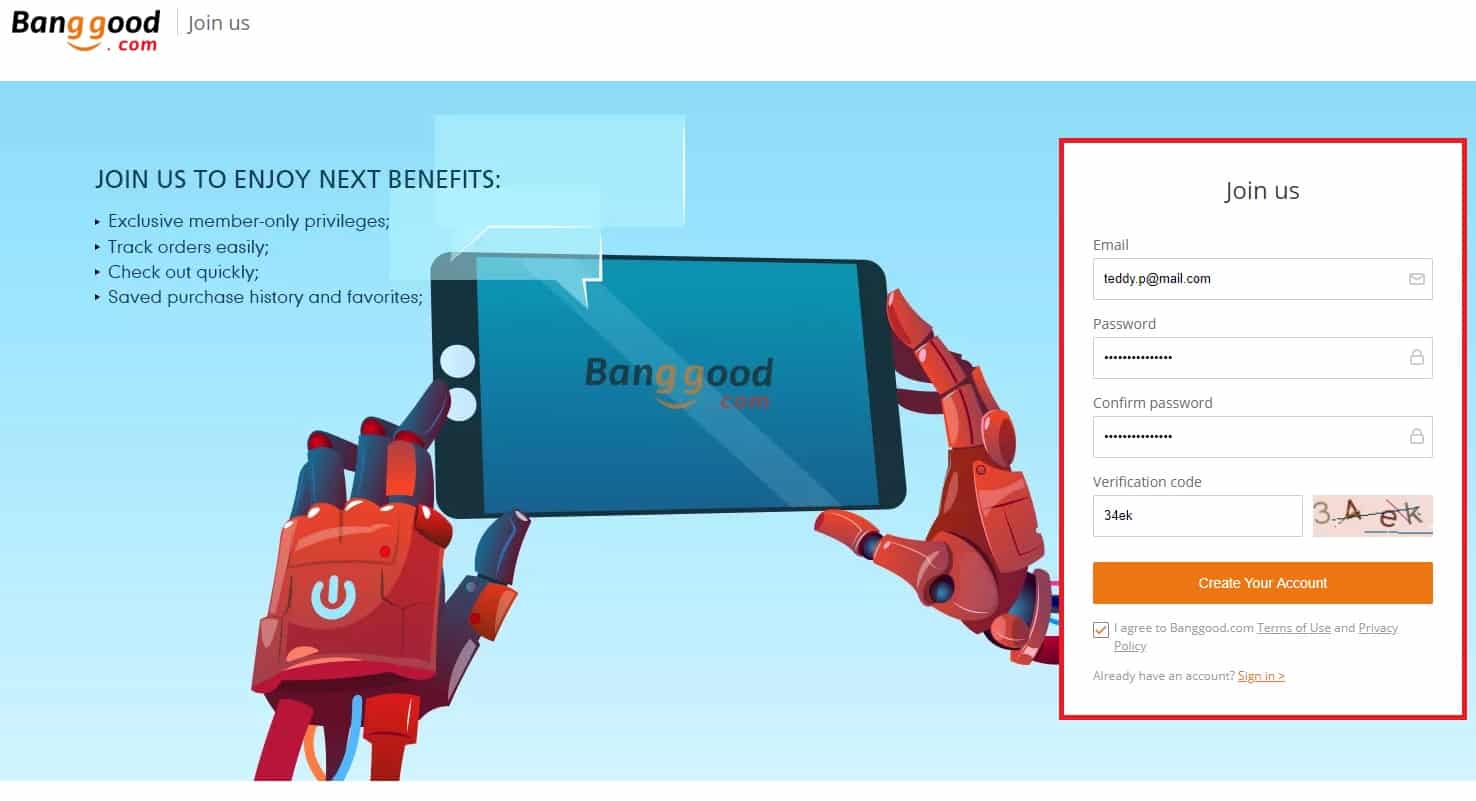 3. After entering your email and password, the system will inform you that you have successfully registered but you need to verify the account first.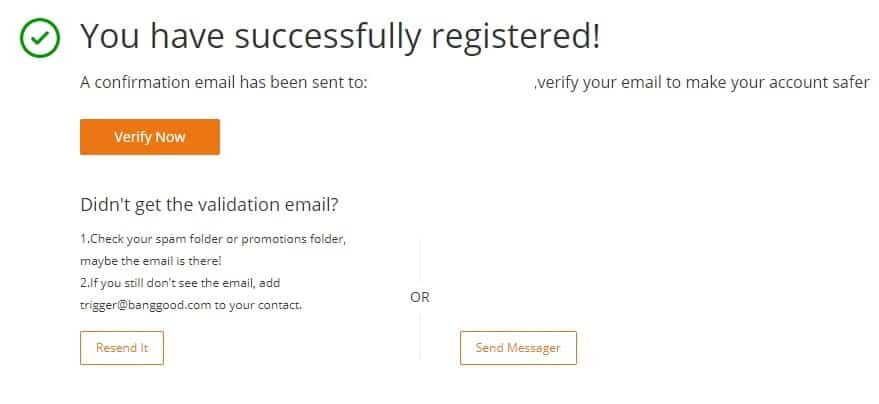 4. To verify your account, you need to go to the email address you use to register and find the Banggood email that contains the verification link. "Verify your Email Address".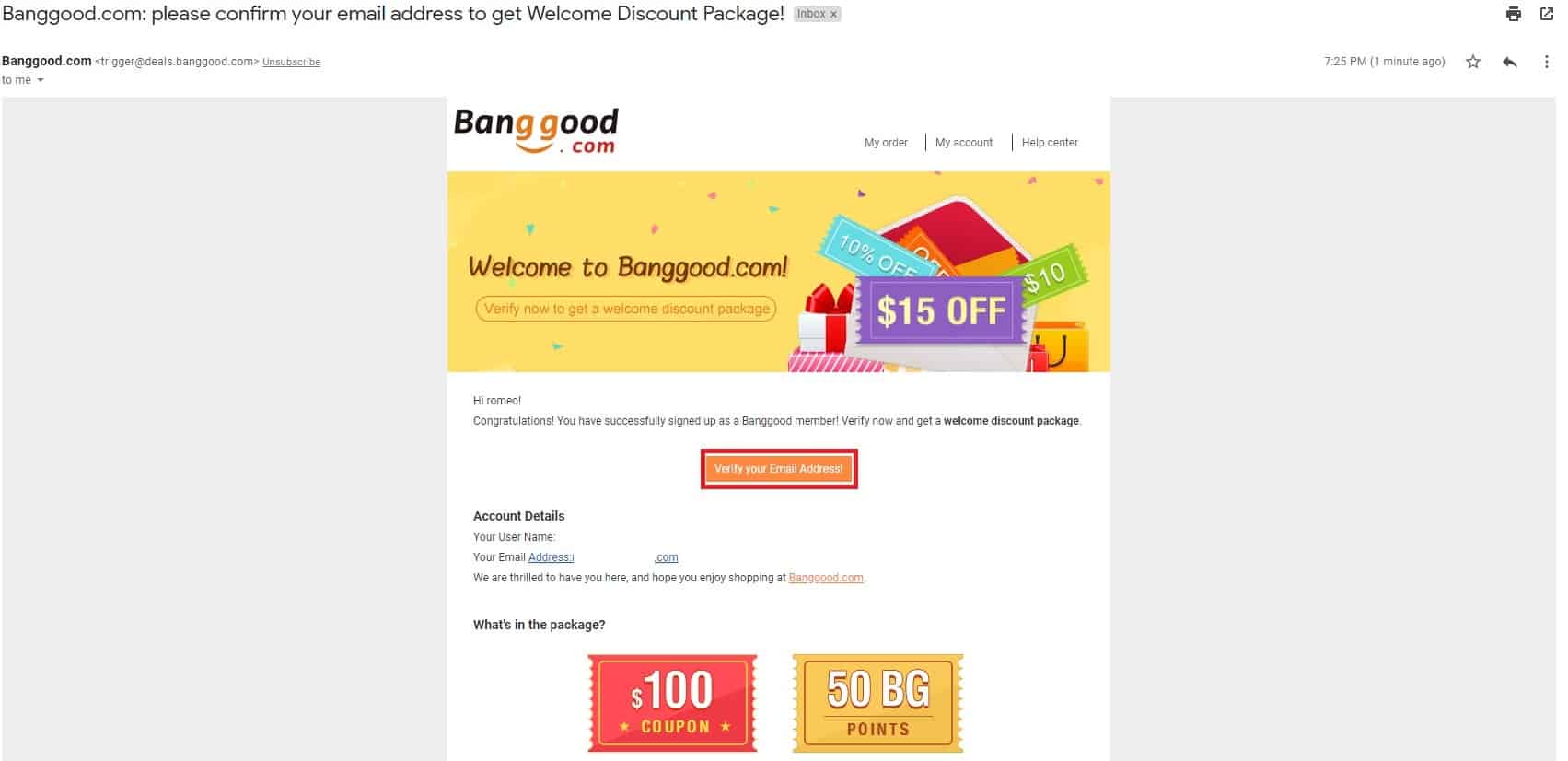 5. After clicking the verification link from the Banggood email that they sent to you, the site will inform you that your account is fully verified and ready to use.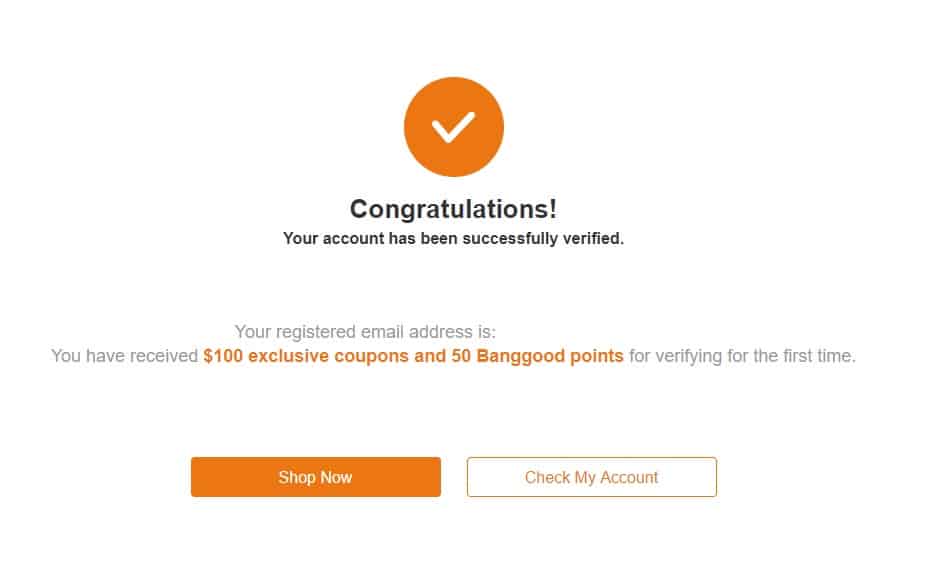 6. Now, to join the Banggood dropship center and see their program go to your My Account page then on the lower-left corner of the page you will see the "Program Center", click on it.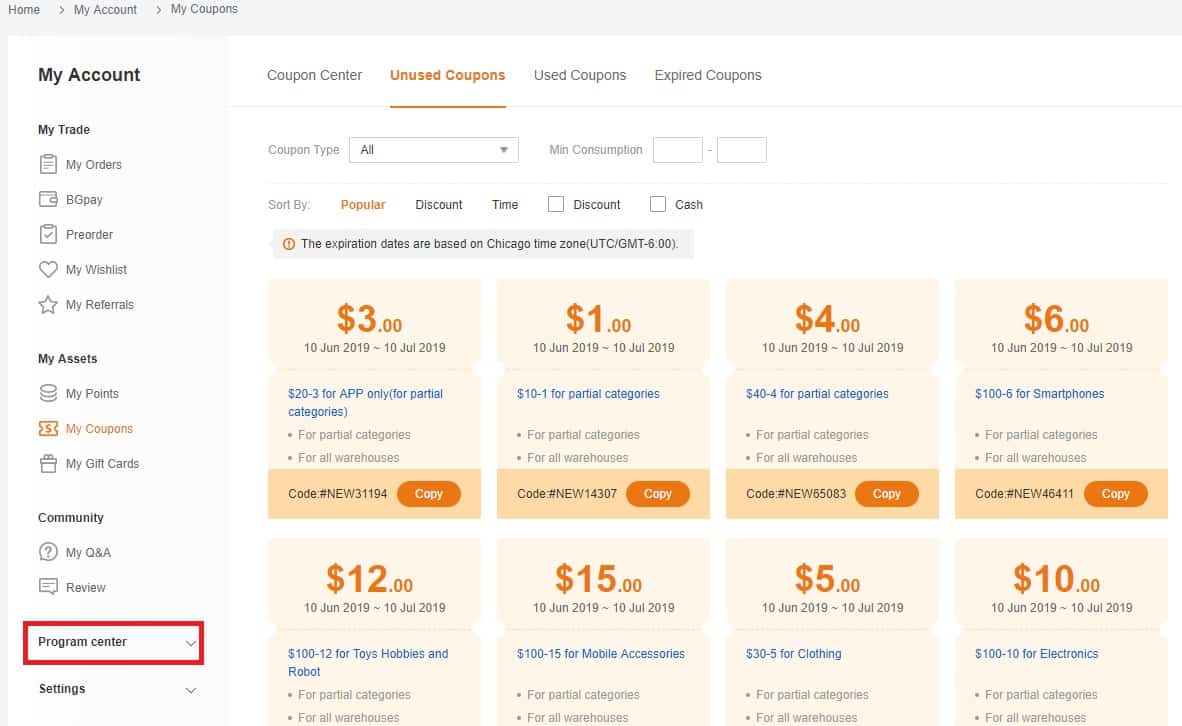 7. Click on the "Dropship Program" option.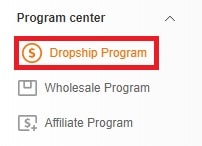 Type in the needed information and put a checkmark on the Terms of Use.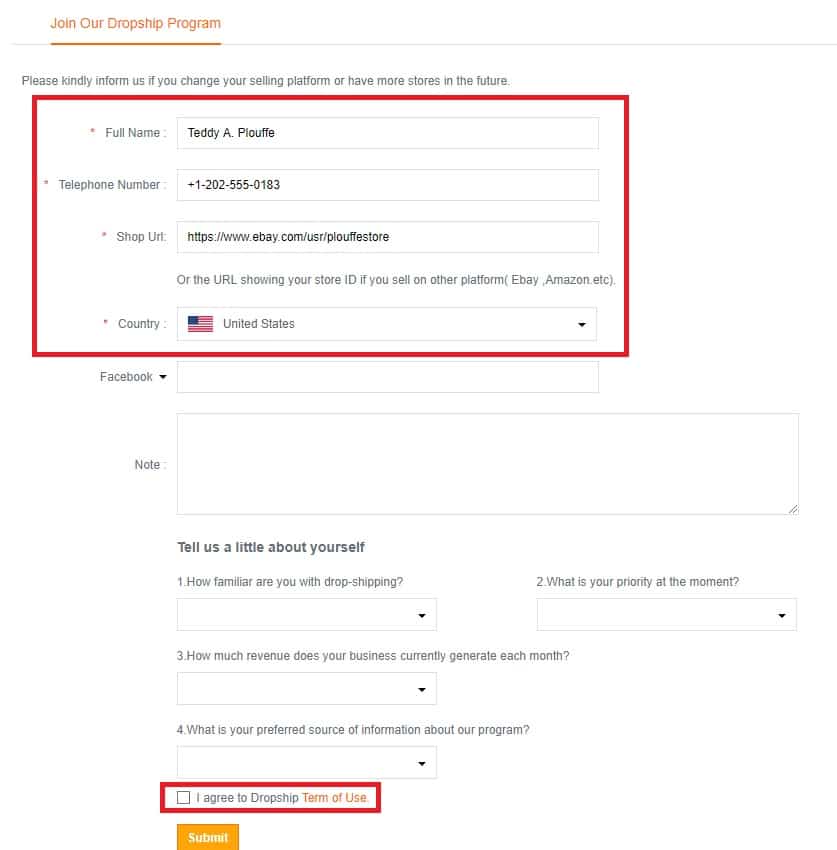 Alternatively, to get the Banggood dropshipping agreement, contact their customer support at dropshipping@banggood.com.
Use the following format to request the agreement:
Dear Banggood Team,
My name is NAME and I would like to apply for reselling certification letter. Please review my details below:

Registered email in Banggood: teddy.p@mail.com

Full Name: Teddy A. Plouffe

Store Name: Plouffe Store

Store Link: https://www.ebay.com/usr/plouffestore

Automation software: DSM Tool

Thank you,
NAME

Here is what the Banggood dropship agreement will look like: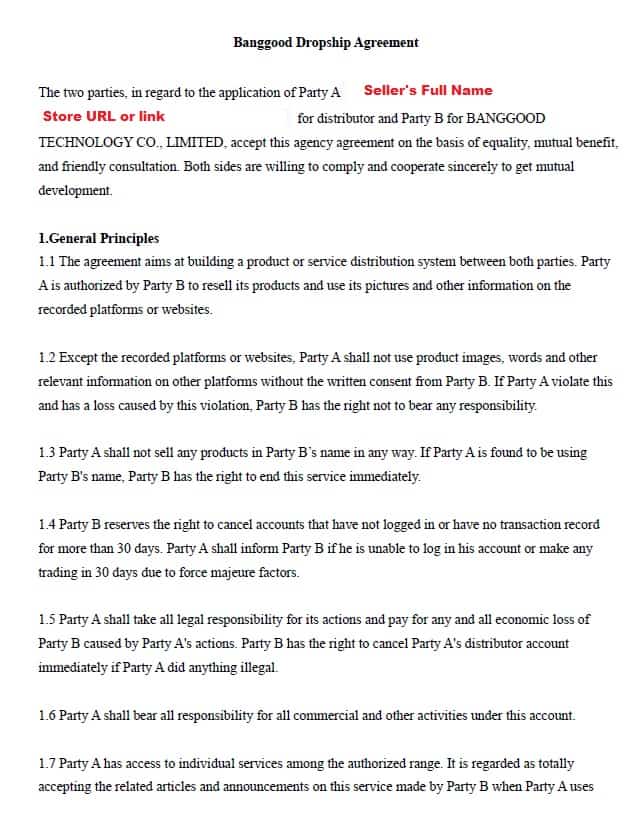 2.4. Banggood Review Club
The banggood review club program allows you to receive Banggood points by sharing your opinions about your shopping experience on their website and also by leaving a review on the product page. There are corresponding points for each type of Banggood review that you will leave. If you buy and try a Banggood product; you get 10 pts. for posting a picture using or wearing the product, you get another 10 pts. You can also get points for writing a review and for posting a review of the product.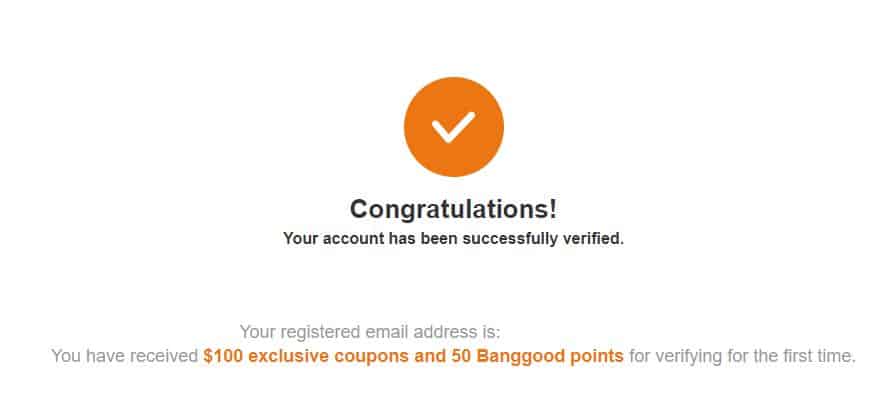 Great Start! Signing up will give you $100 in coupons and 50 Banggood points.
2.5. Bangood points
Banggood points are another way to receive additional discounts and coupons. It's a great way to save money if you do dropshipping from Banggood. They are not only fully dropshipping-friendly but also in this way appreciate their customers' loyalty. Let's see how you can earn Bangood points.
How to earn Banggood points?
You can earn BG or Banggood points in several ways:
writing reviews of Banggood products;
when you order products on their site. You get 1BG point on every 10$ spending;
photo or video reviews;
Prizes in some of Banggood games;
during special events;
being a member of the Banggood affiliate program;
after completing some of their VIP tasks.
How much are Banggood points worth?
100 points = USD$1. You can convert points into a discount during checkout or in the points mall. If they are also affiliate points, you can withdraw them into cash. Another possibility is to exchange them for coupons in the user center.
In this way, and by using cashback sites you can save more doing shopping from Banggood.
However, you can't use BG points if you have a dropshipping account.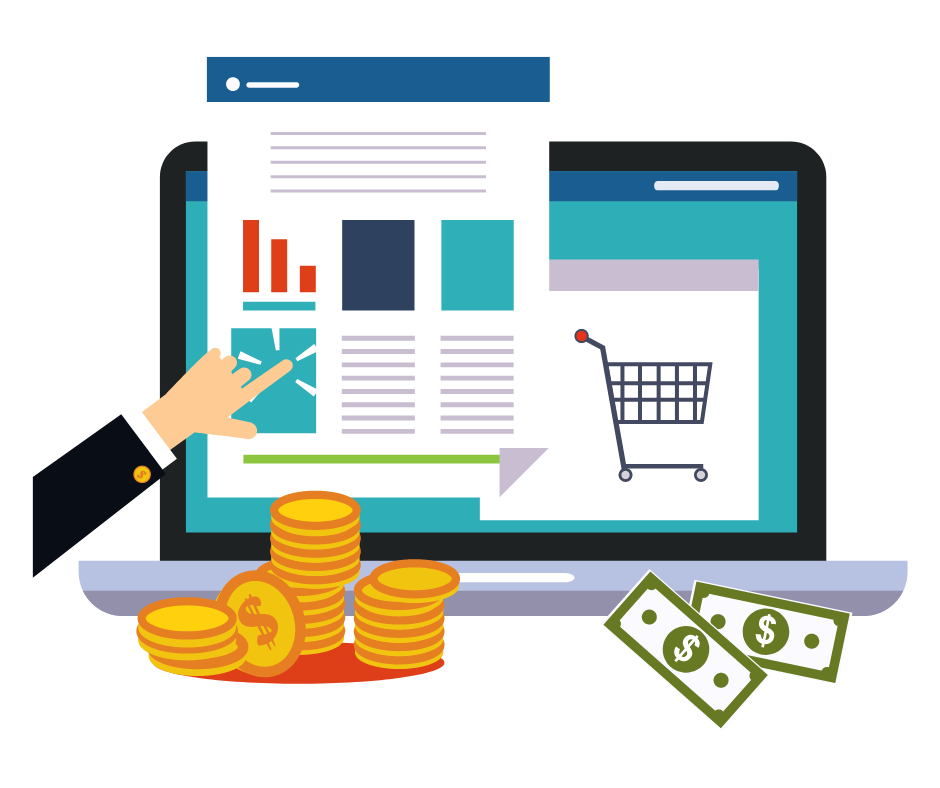 Don't wait for the profits, make them!
Start a profitable dropshipping business with DSM Tool. Get a free course and a free trial of the software.
3. How to Remove Banggood Logo from Packages?
Dropshipping from Banggood has a few more advantages. For example, the packages sent from Banggood are remarkably dropshipping-friendly, as you can exclude Banggood's logo and the invoice for the product during the checkout process. In order to send the products to your buyers without the Banggood logo on the package, simply put a checkmark on "Remove Banggood logo from the package" in your shopping cart. Yes, it's that simple.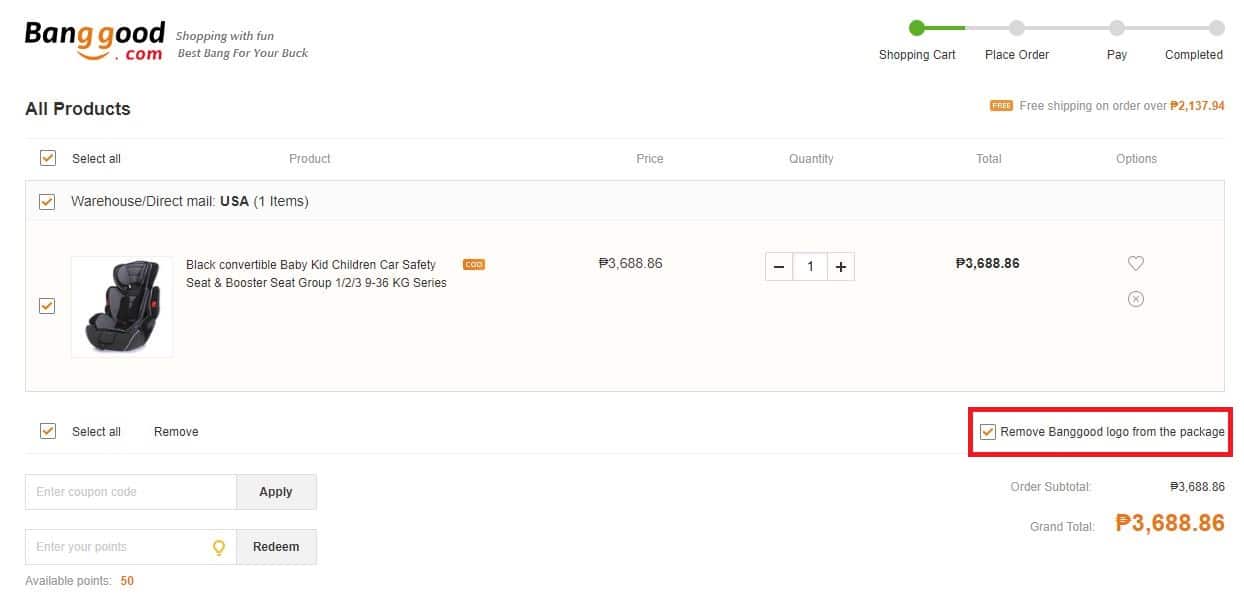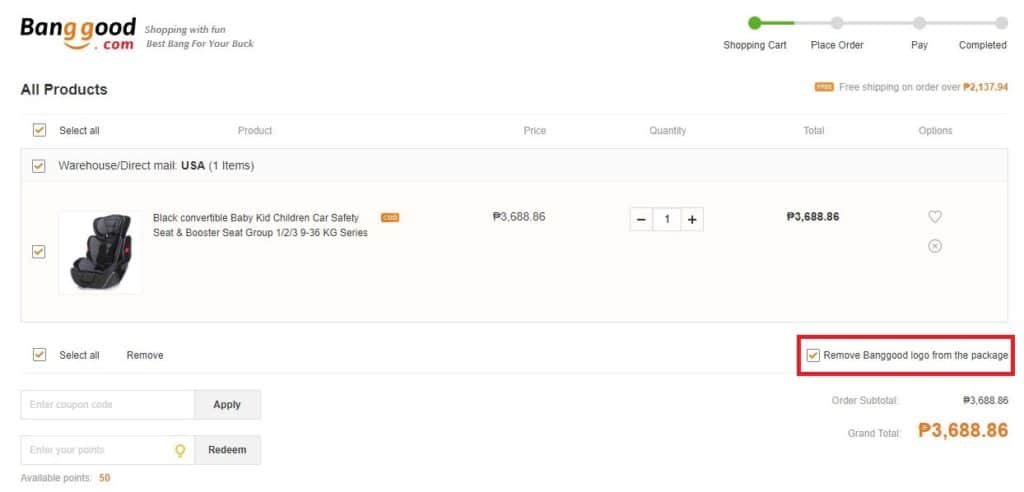 4. Products You Should and Should Not Dropship from Banggood
Like the previous article about Dropshipping from GearBest, Banggood also excels in selling good quality consumer electronics like projectors, earphones, TV boxes, etc. Other drop shippers have said that Banggood is a good dropshipping supplier for electronic items and most of the blogs and video reviews about Banggood products are all electronics categories. Stay alert while choosing the electronic products that you want to sell, and make sure that there aren't too many moving interconnected parts that might break during the delivery process and cause a higher rate of returns or unsatisfied customers.
The example below is a drone with a lof of moving and interconnected parts that can be easily broken. If you still want to sell such Banggood products, make sure you check the reviews section so that you will be guided on how the seller delivers or packs the product.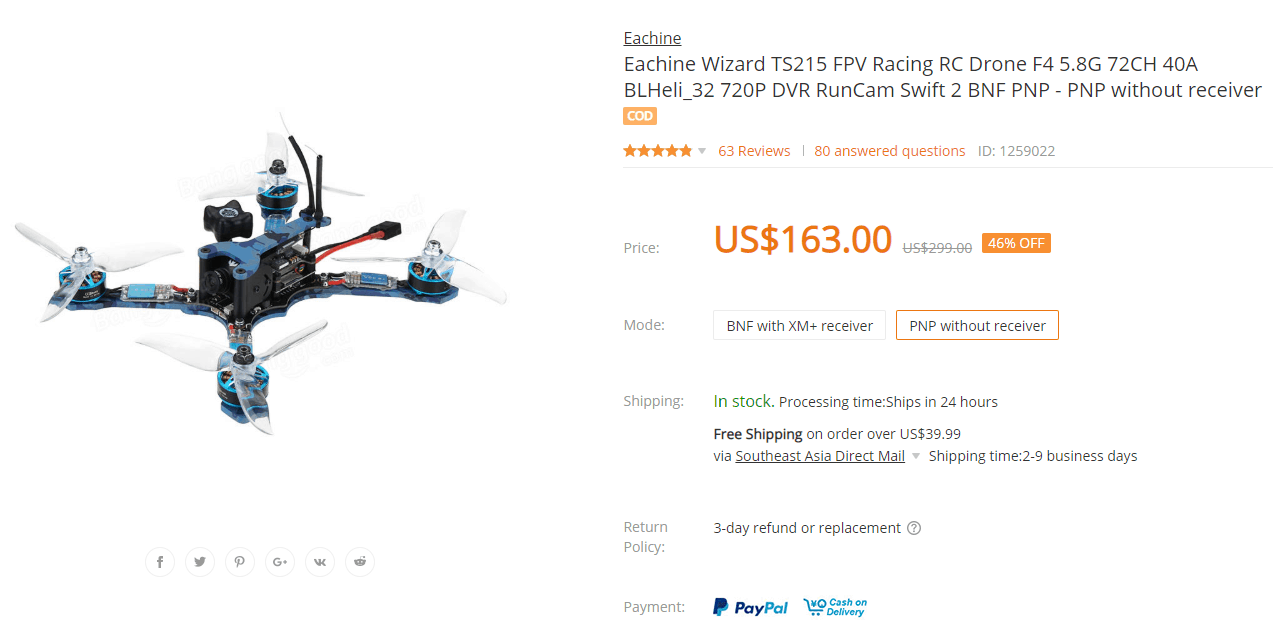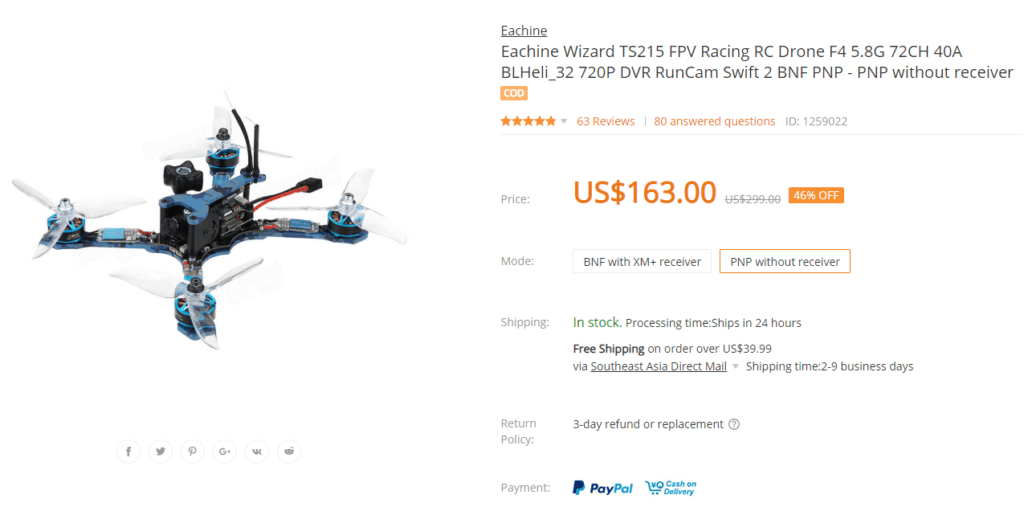 5. Where does Banggood ship from? [Banggood's warehouse locations]
Banggood ships its products worldwide from its warehouses which are situated in China, France, England, Spain, Russia, Australia, and the United States. You can pick the necessary country on the product page (if there is a choice) or adjust your search filter. Banggood is so great that they are taking us Behind the scenes at Banggood's Warehouses to see how they operate.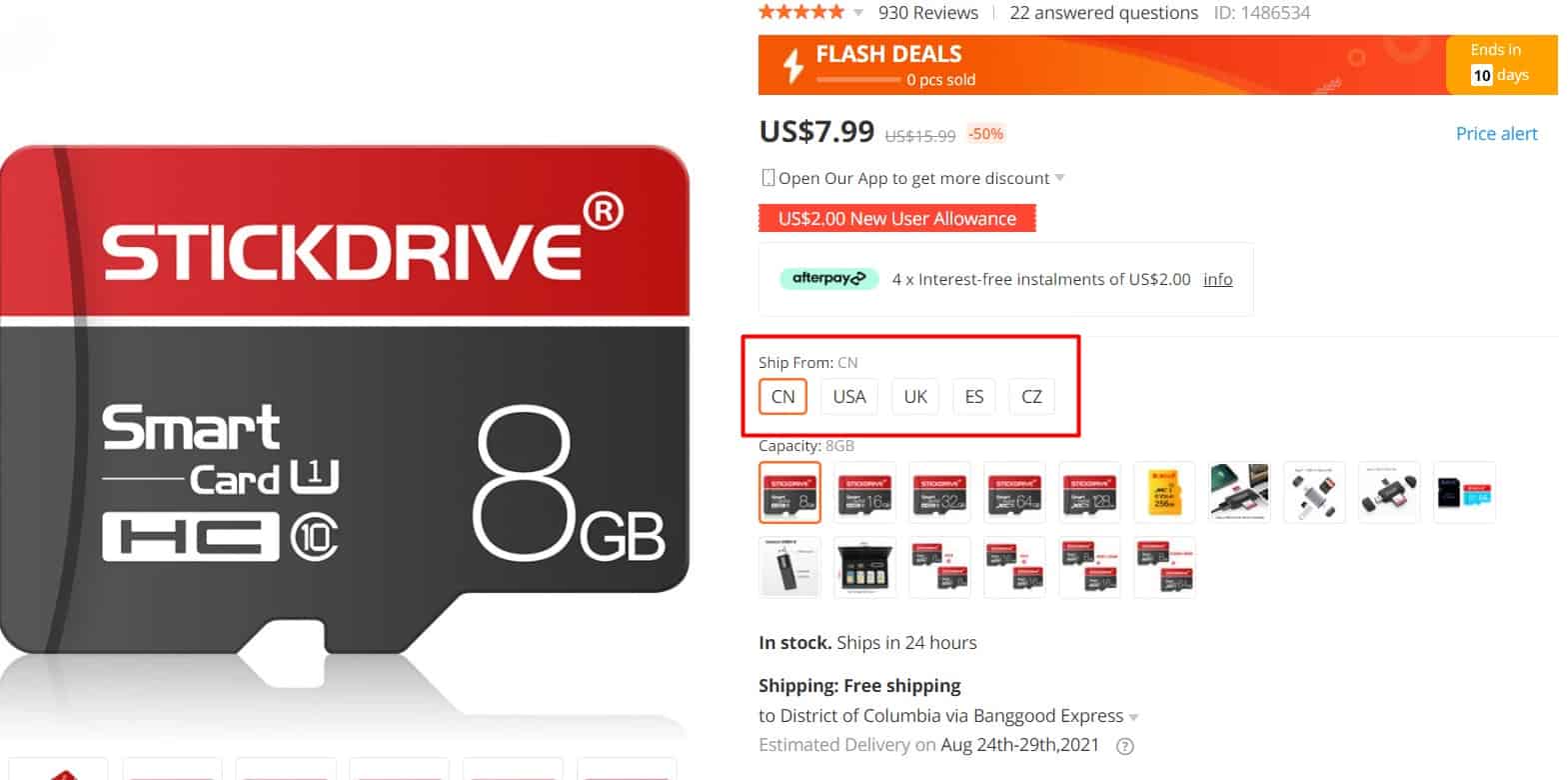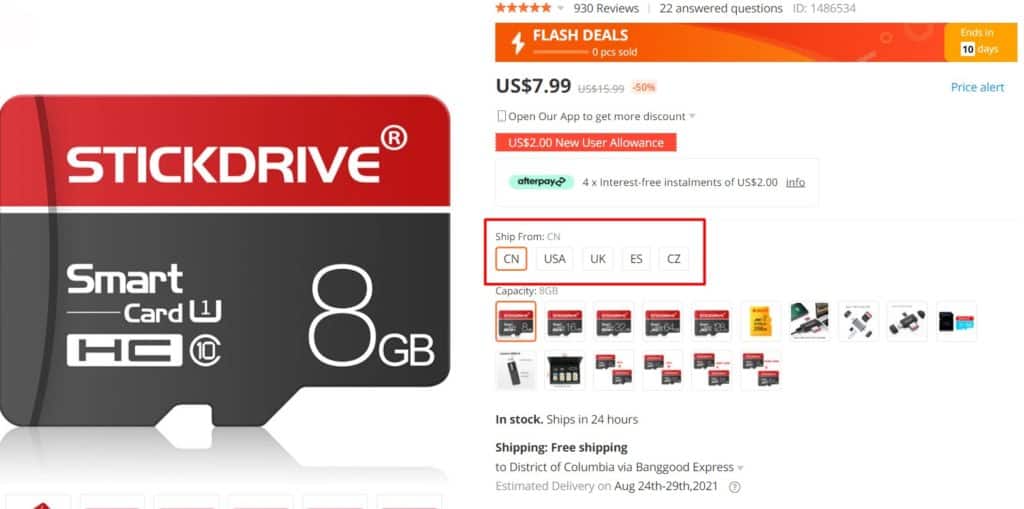 In dropshipping, you do not need an inventory in order to sell but you have to make sure where those products that you sell came from. Knowing this will give you the knowledge to plan out your policies, especially the shipping policy and the handling time you commit to if you sell on a marketplace such as eBay or Amazon.
6. Banggood Delivery Options and Shipping Time
Banggood offers a wide range of options in delivering your order depending on your location, however, there are a lot of reviews and comments of long waiting periods for orders to be delivered, especially if the chosen warehouse is in China. This is something to take into account when setting up your business policies for Banggood. There are also warehouses in the US, UK, Australia, and France but the stocks there are limited. See the list below that shows the Banggood shipping methods and the expected time of delivery.
Banggood Shipping from Chinese Warehouse

Airmail and Register Airmail

Area

Time

United States, Canada, Netherlands, Spain, Germany, France, Japan, Republic of Korea, United Kingdom

7-20 business days

Australia, New Zealand, Singapore

7-25 business days

Belgium, Finland, Ireland, Norway, Portugal, Sweden, Switzerland

7-25 business days

Russia, Denmark, India

10-30 business days

Mexico

15-35 business days

Brazil

20-50 business days

Other countries

7-35 business days

Priority Direct Mail

Austria, Belgium, Denmark, Finland, Hungary, Czech Republic, Greece, Italy, Netherlands, Portugal, Sweden, Poland

6-14 business days

United Kingdom

4-9 business days

Germany, France,United States

7-12 business days

Australia

7-13 business days

Spain

10-15 business days

European Direct Mail

Austria, Belgium, Bulgaria, Czech Republic, Denmark, Estonia, Finland, France, Germany, Hungary, Ireland, Italy, Latvia, Lithuania, Luxembourg, Netherlands, Poland, Portugal, Romania, Slovakia (Slovak Republic), Slovenia, Spain, Sweden, United Kingdom

7-25 business days

Brazil Direct Mail

Brazil

15-25 business days

Southeast Asia Direct Mail

Vietnam, Philippines, Sri Lanka

2-9 business days

SEA Direct Mail

Singapore, Thailand, Malaysia, Indonesia

3-7 business days

South Africa Direct Mail

South Africa

7-15 business days

Turkey Direct Mail

Turkey

7-15 business days

Japan Direct Mail

Japan

3-9 business days

India Direct Mail

India

8-16 business days

South Korea Direct Mail

Korea

9-16 business days

Canada Direct Mail

Canada

5-15 business days

Russia Direct Mail

Russian Federation

15-22 business days

Ukraine Direct Mail

Ukraine

12-18 business days

Middle East Direct Mail

United Arab Emirates, Bahrain, Oman, Saudi Arabia, Kuwait, Qatar

5-11 business days

Electric Vehicle Direct Mail

Czech Republic, Hungary, Poland, Netherlands, Belgium, France, Denmark, Sweden, Germany, United States, United Kingdom, Italy, Portugal, Lithuania, Bulgaria, Spain, Austria, Croatia, Canada

12-19 business days

European Railway Direct Mail

Austria, CzechRepublic, Estonia, Finland, France, Germany, Greece, Hungary, Ireland, Italy, Lithuania, Luxembourg, Netherlands, Poland, Portugal, Slovakia (Slovak Republic), Slovenia, Spain, United Kingdom

40-50 business days

(15-25 days online)

EMS Express Mail Service

Brazil

25-50 business days

Other countries

7-15 business days

Expedited Shipping

Other countries

5-8 business days

* Expedited Shipping Service and EMS Express Mail Service shipping methods cannot deliver to P.O Box addresses.

Note: The shipping times mentioned above refer to the estimated times of business days that the shipment will take after an order has been shipped. Business days do not include Saturday/Sunday and any public holidays.

These estimates are based on normal circumstances and are not a guarantee of delivery times. We are not responsible for the failures or delays in delivery resulting from any force majeure event,

such as natural disaster, bad weather, war, and any other event beyond our direct control, such as public holidays and customs issues.

Banggood Shipping From EU, USA, and AU Local Warehouses

EU Warehouse

UK

3-6 business days

Other EU countries

7-10 business days

USA Warehouse

USA

3-6 business days

Other American countries

7-10 business days

AU Warehouse

Australia

5-8 Business days

Banggood Shipping From French Warehouse

German Post Airmail

Germany, Ireland, United Kingdom, Austria, Iceland, Switzerland, Belgium, Italy, Sweden, Denmark, Luxembourg, France, Spain, Norway, Finland, Netherlands, Greece, Portugal

3-8 Business Days

DPD Direct Mail

France, Austria, Belgium, Bulgaria, Croatia, CzechRepublic, Denmark, Estonia, Finland, Germany, Greece, Hungary, Ireland, Italy, Lithuania, Luxembourg, Netherlands, Poland, Portugal, Romania, Slovakia, Slovenia, Spain, Sweden, UnitedKingdom

5-8 Business Days
Lastly, take into account that Banggood doesn't ship to the Chinese mainland, South Sudan, Yemen, Crimea, and Syria.
7. Banggood Payment Methods
The most trusted and commonly used payment methods on Banggood are PayPal, BGpay payments, credit or debit card payments, and other most popular payment services for specific countries. Here is the full list of accepted Banggood payment methods:
Credit or Debit card payments
PayPal payments
Wire Transfer payments
QIWI payments
Cash on delivery (COD)
iDEAL payments
OXXO payments
Sofort payments
Netbanking payments
Dotpay payments
Giropay payments
Pagamento com Boleto na Banggood
Ebanking payments
BGpay payments
Parcelamento
India Credit or Debit card payments
UPI payments
konbini
Multibanco
WebMoney payments
DOKU Wallet
ATM Indonesia payments
Alfamart payments
Dragonpay (ebanking and convenience stores)
Klarna payments
Pagamento com Cartão de Crédito Brasileiro
The PayPal Buyer Protection also covers PayPal payments including the item's price and applicable shipping fees.
8. Banggood Return Policy
There is a general item return policy in Banggood. If the ordered item arrived damaged or defective to the customer, they can still return it within 3 days after it was received or 30 days after delivery if the delivery date was not defined or provided. You need to contact Banggood customer support for approval before you return any item to them.
In the event that the item is within the warranty period, it can still be returned and the return shipping fees will be reimbursed once the item arrives at the warehouse, this is probably due to the fact that Banggood holds multiple warehouses around the world and when a package is sent to the U.S from China, for example, the item is returned to the U.S warehouse and not the original address in China.
Timing can be a key factor here because if the warranty is already expired, you will be responsible for all the fees and charges for returning a defective item.
9. Banggood Customer Support
Based on the Banggood reviews on Trustpilot, the customer support of Banggood is responsive and they do answer customer inquiries on time. They also have Pre-Sale and After-Sale support that is very professional, efficient, and given by polite representatives, which means you will be talking to humans not with bots.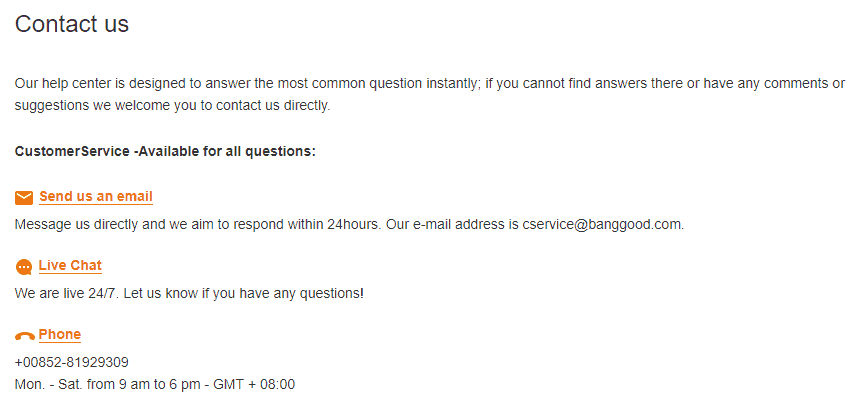 10. Banggood Special Deals
There is a special section where you can find fixed $4.99 selected Banggood items with good quality as well.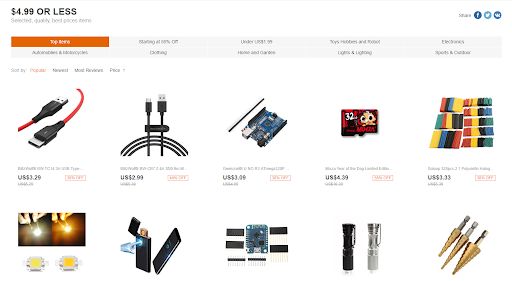 These are all compiled from different categories. Yes, these are cheap items but they are best sellers too. So, if you are a beginner and looking for profitable dropshipping products or just started a dropshipping business you'd better check this section first.
11. Cashback For Dropshipping From Banggood
There are multiple cashback opportunities for Banggood dropshipping, the one I've found to be the most interesting is by Giving Assistant, where you could find also one-time coupons such as "10% off your order".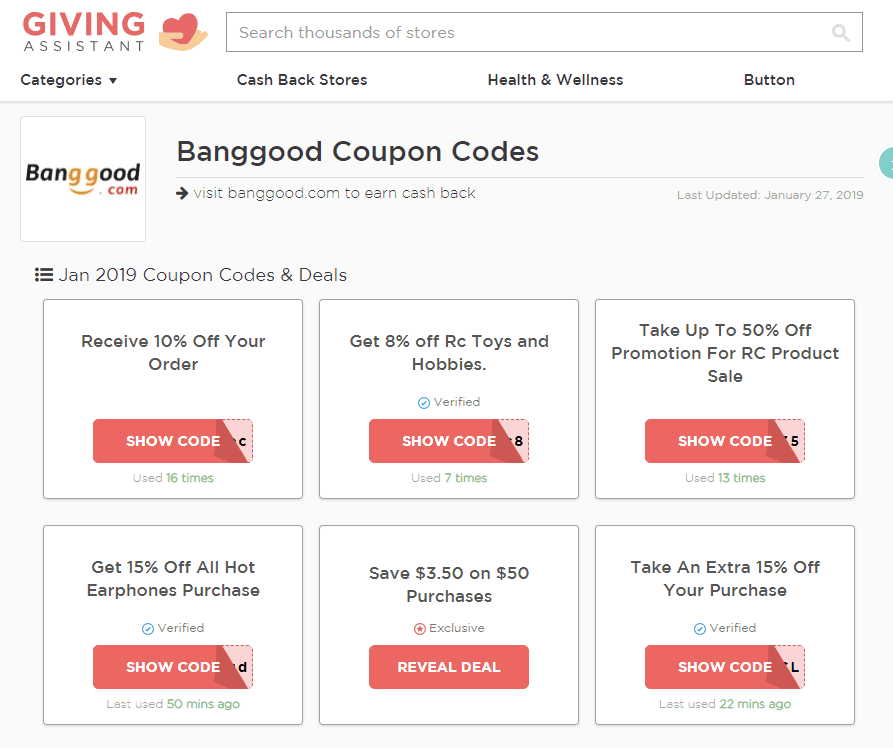 Other websites like TopCashBack offers cashback opportunities as well, try to optimize your cashback opportunities by comparing the offers on both and using one-time coupons for both offers.
If you're selling in the UK, Quidco might be the best option for you as you can receive the money in GBP instead of USD.
12. The Recommendations About Banggood Products For Dropshipping
One of the features of the dropshipping program of Banggood is that it helps you to find opportunities for dropshipping. In the 3 hidden sections which are available only for dropshipping re-sellers who are registered to Banggood's dropshipping program, you can find product ideas to sell online.
For you to be able to access these sections, you need to go to your Banggood "My Account"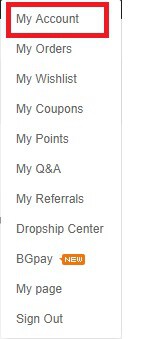 Then go to the lower-left corner of your My Account page and you will see the "Dropship Center" (which corresponds to the Banggood dropship center) and then click "Top Selling Report"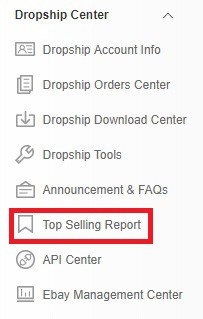 12.1. Dispatch Faster
Do you want to deliver your packages to your buyers faster? Well, in Banggood they have the Dispatch Fast section which suggests Banggood products that has a faster delivery process. You can pick items from different warehouses and it also indicates the number of available stock for that item.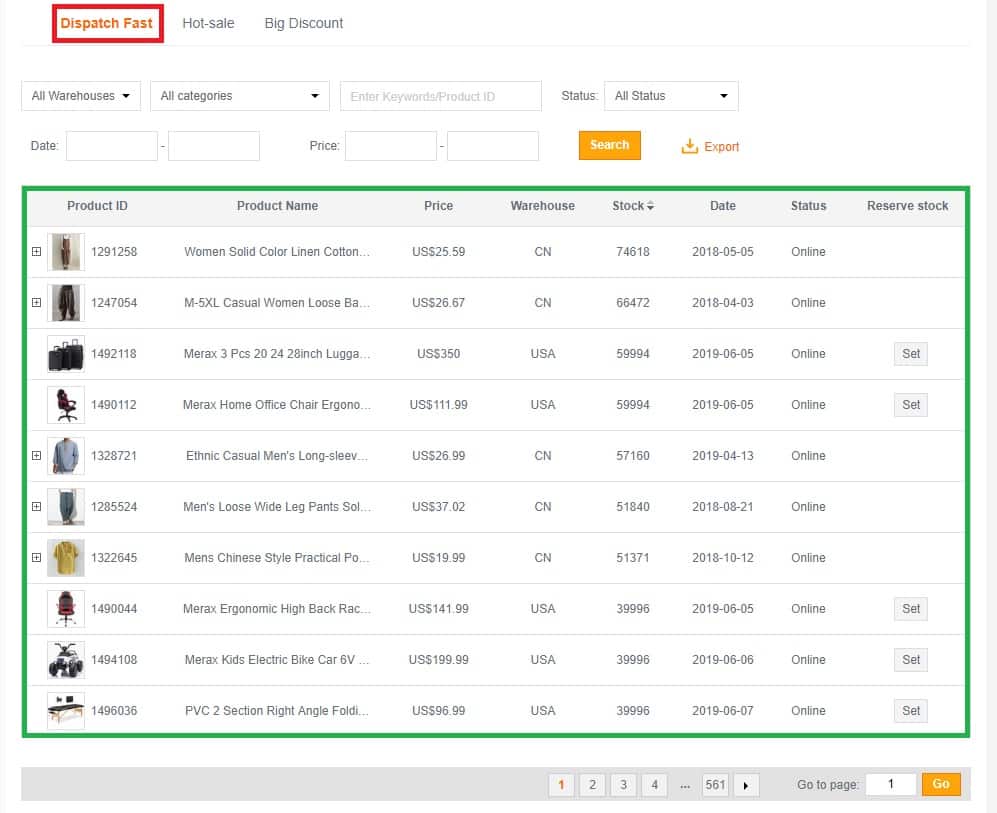 The "reverse stock" column seems to mean that you can sell items that were shipped to customers in the US and then returned by the customers to the Banggood US warehouses.
12.2. Hot-Sale Products
This section shows the most ordered Banggood products for the last week. It is basically a free analysis of their best sellers, and you can filter them by categories, price, and even keywords.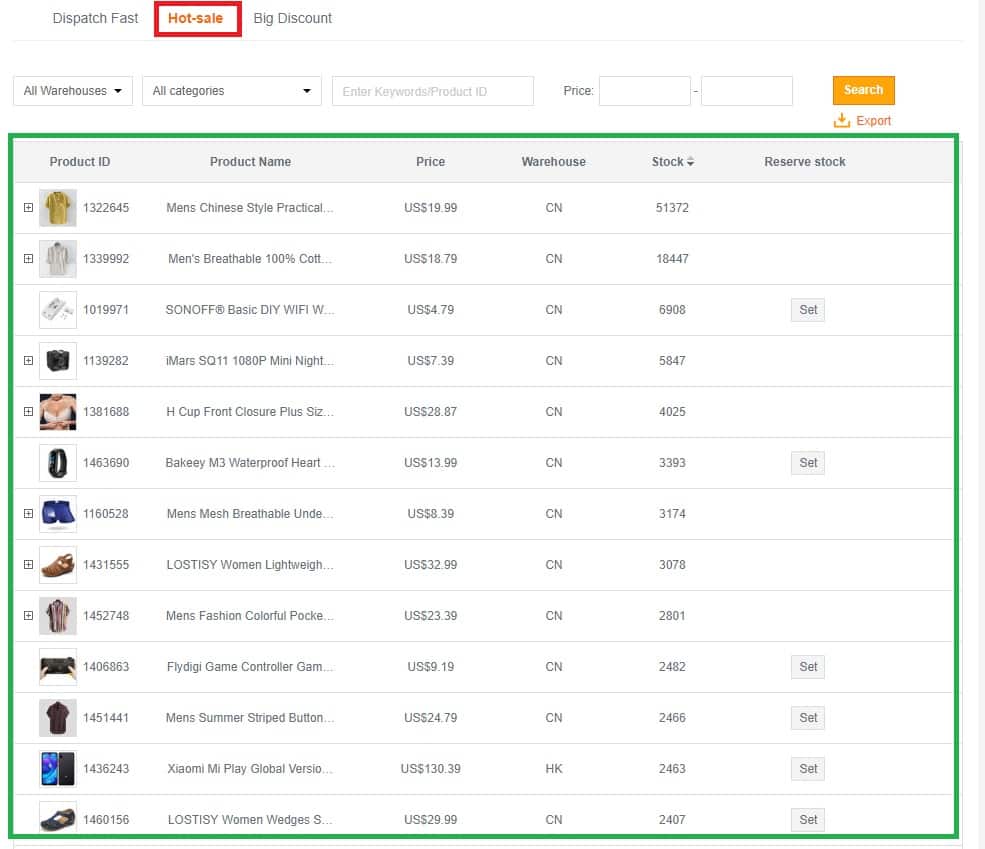 12.3. Big Discount
Everybody loves discounts, and drop shipping sellers especially as it makes us more competitive and more profitable. Banggood also suggests items for dropshipping with seasonal discounts in the "Big Discounts" section.
But even more interesting is the "Tell us which item you want" section that allows you to ask for a quote for a specific product. Our suggestion is to add there any item you managed to sell once, if you found the demand for a product then Banggood will have the incentive to decrease the price making you even more competitive and profitable.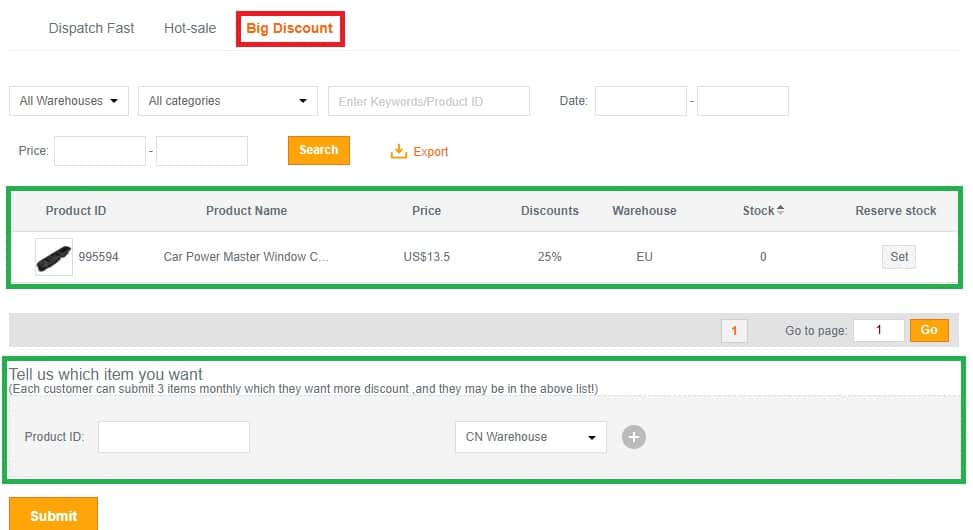 12.4.

Get Extra Discounts For Dropshipping From Banggood

With DSM Tool
Banggood offers a growing discount mechanism that lowers your purchase price and increases your profitability the more you sell from it.
Get upgraded to VIP dropship level in priority by adding the note "dsmtool" during the sign-up process or by adding it as a note to the question "What is your preferred source of information about our program?" then select "Community posts and forum" option and put "dsmtool" under Other.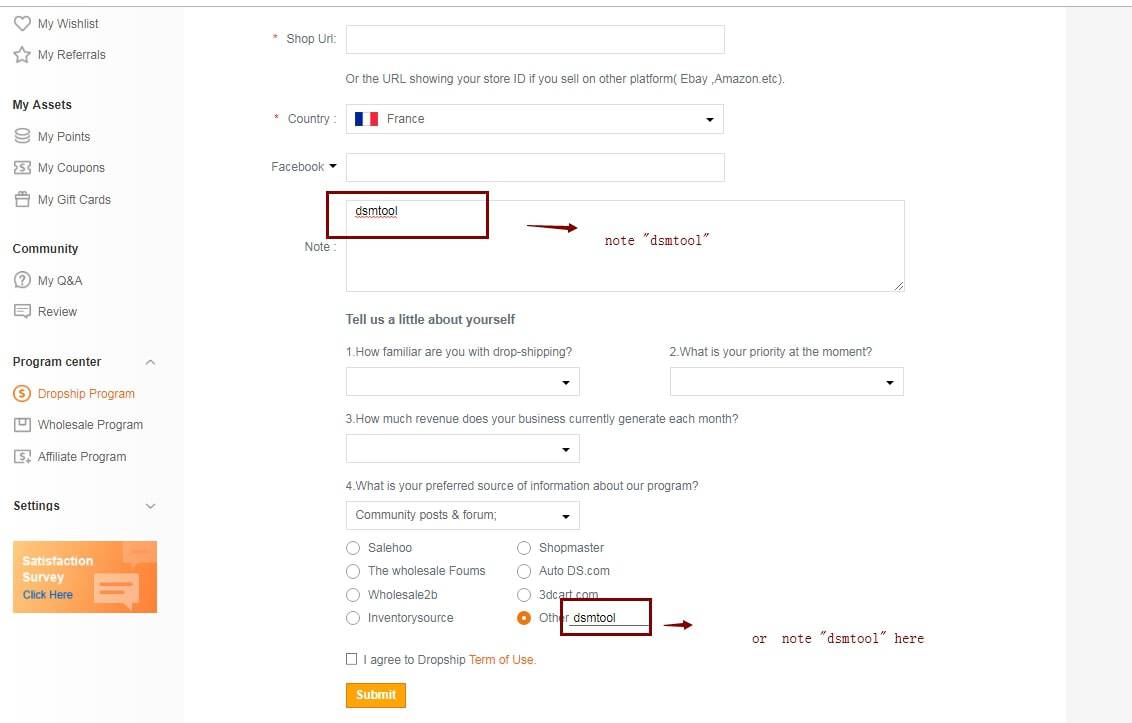 You're almost ready to do dropshipping from Banggood, it takes 24 hours for your application to be evaluated and approved.

Once you get upgraded an email will be sent to you with 2 coupons one for a 10% discount and one for a 15% discount, which can help you sell faster your first products.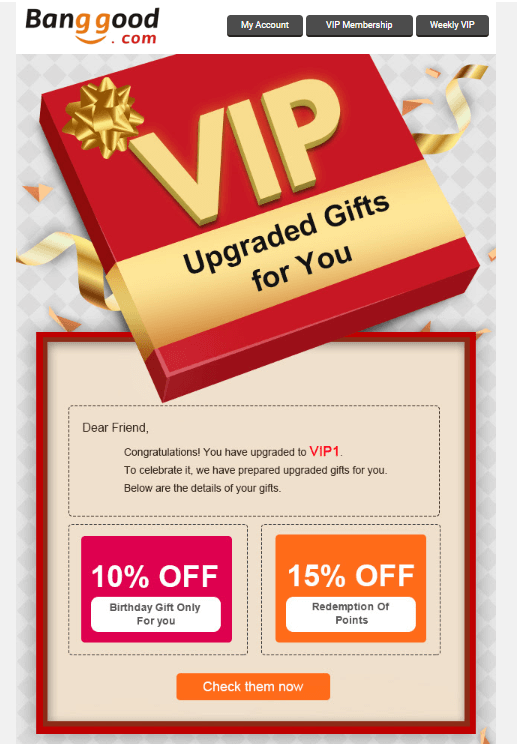 13. How to Start Dropshipping from Banggood to eBay or Shopify?
Now when you already know about Banggood dropshipping and its peculiarities. Let's go step by step and see how to dropship from this supplier website to eBay or Shopify. We will show you it with the help of dropshipping software DSM Tool helps you automate the dropshipping flow when dropshipping from Banggood.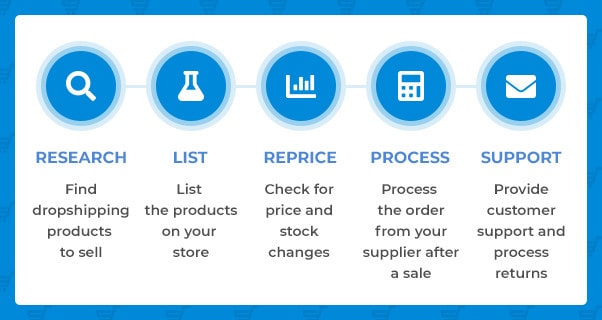 13.1. Find Products To Dropship Drom Banggood
To quickly search Banggood products for dropshipping and also compare the results to other suppliers you can use the DSM Product Search feature which is part of the DSM Auto Paste Chrome extension.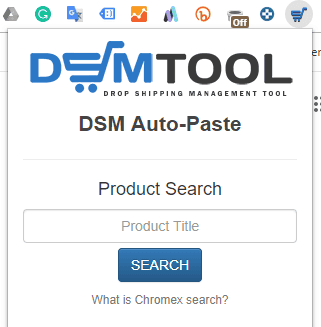 It allows you to open multiple tabs with search results from your favorite dropship suppliers within a single click of a button. You can add Banggood to the tab opening by checking the box next to it in the Chrome extension settings.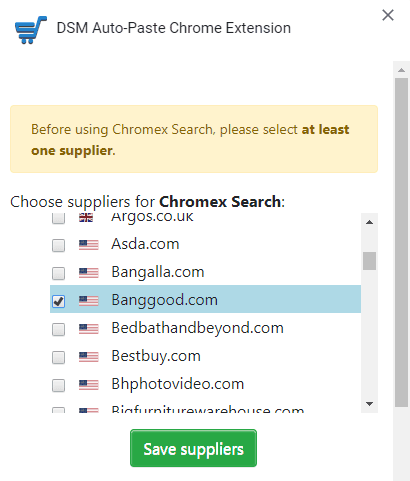 13.2. Add The Products To Your Store
The items collector
You can use the DSM Tool Auto Paste Chrome extension to list items either in Single or in Bulk.
Listing a single product
1. Hover the cursor over the item that you want to list and then click on the DSM shopping cart.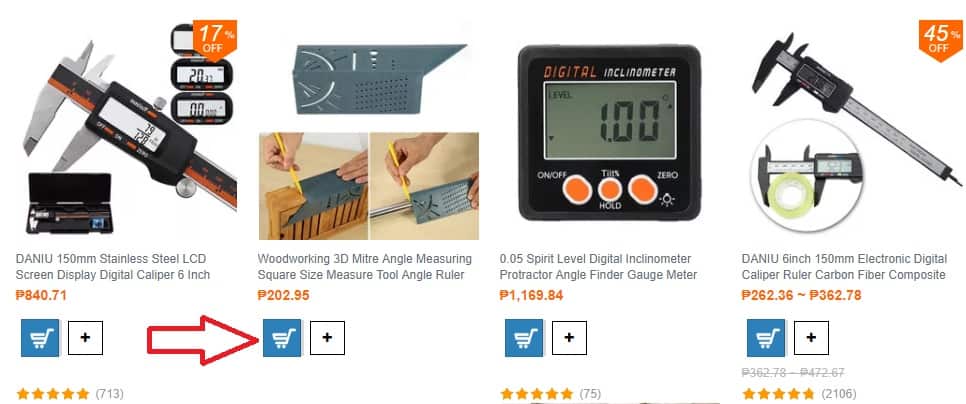 2. The product link will be copied and the page will be redirected to DSM Rapid Lister.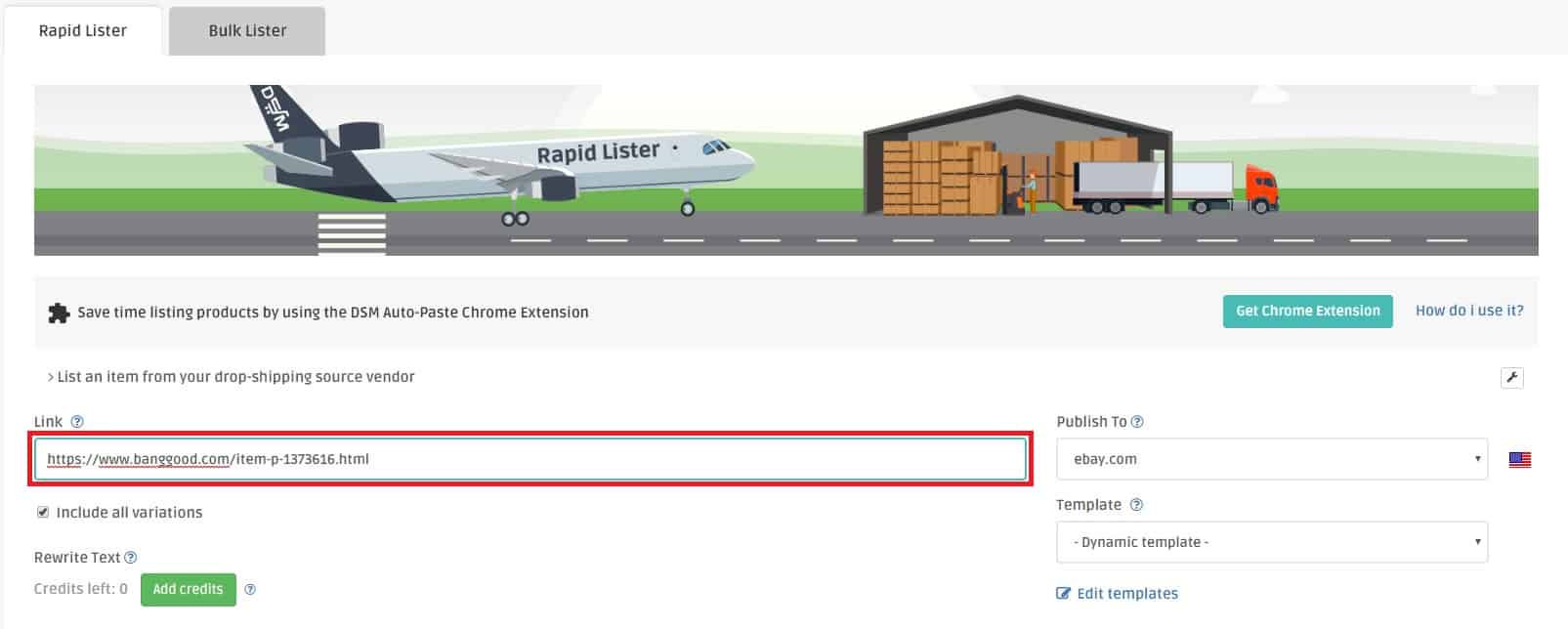 3. The rapid lister will import all of the information from the Banggood product page and inject it into the rapid lister, calculating the final price automatically for you. It lets you optimize the price, title, description, and specifications for that product. You could also create an image collage, edit the different variants, change the description template, schedule the listing time, and more.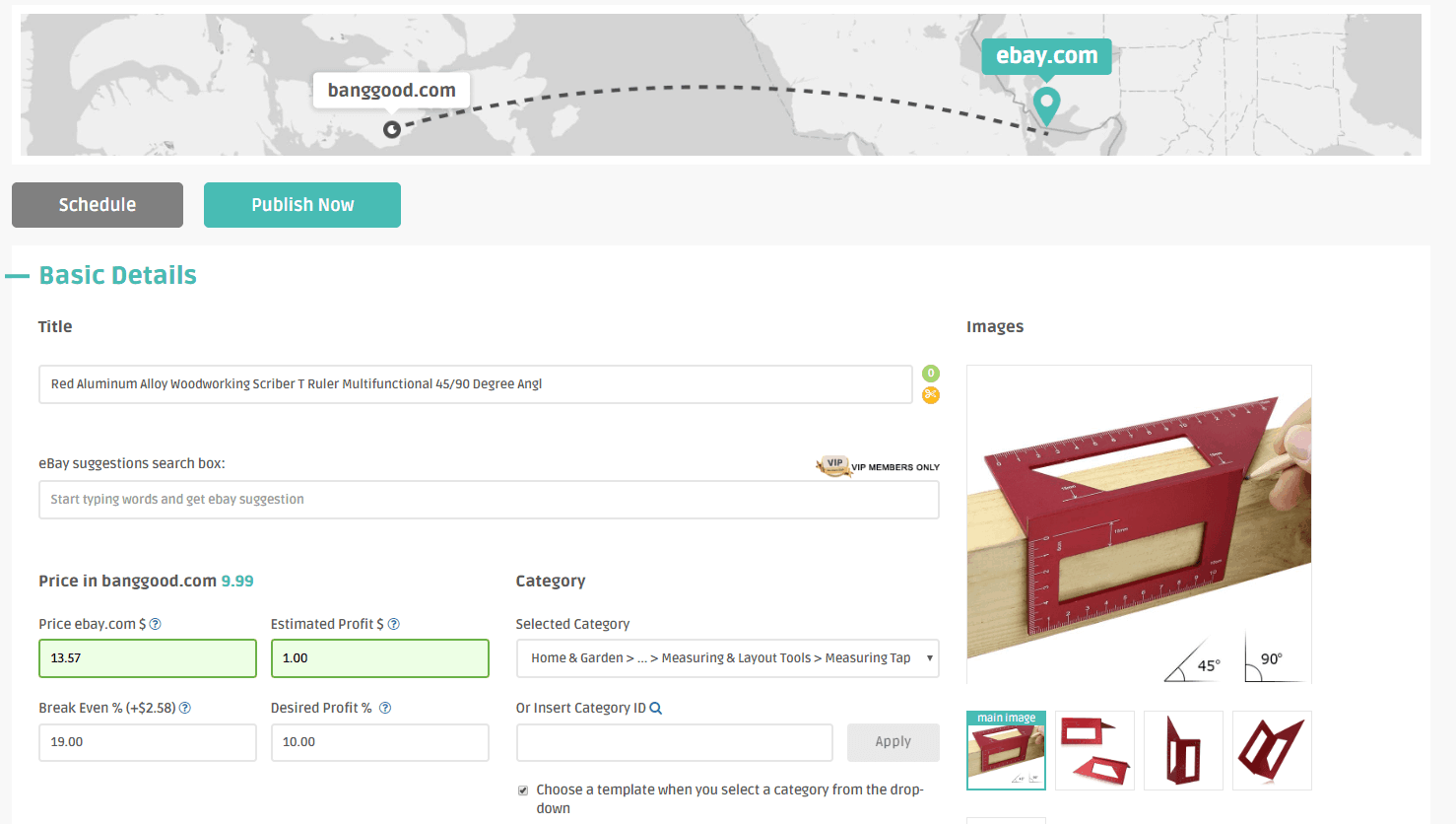 Listing multiple items from Banggood
1. Hover the cursor over the items that you want to list and click the "+" button.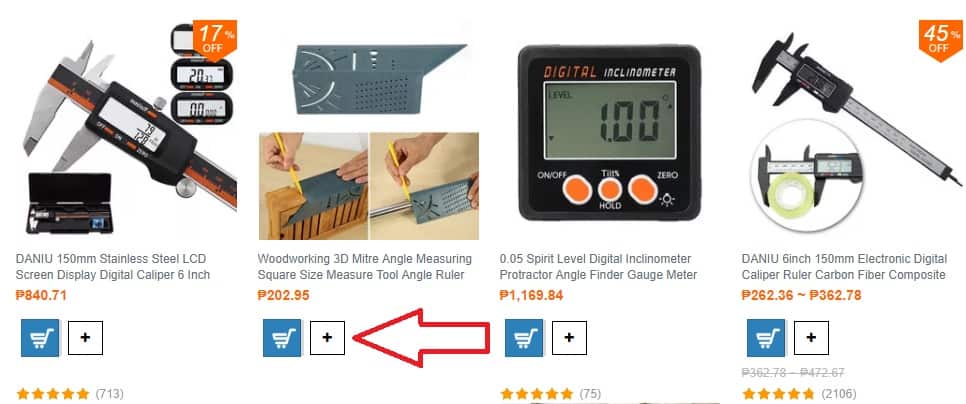 2. Once you have selected the items that you want to list, it will create a list on the right-hand side corner of the screen. Click the "Copy To DSM" button.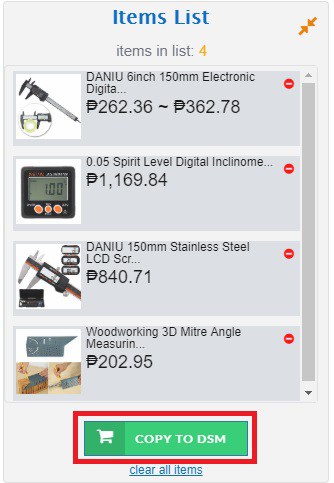 3. The product links will be copied and the page will be redirected to DSM Rapid Lister for Bulk items, Banggood will be automatically selected as the supplier. To begin the bulk listing process click on the Import button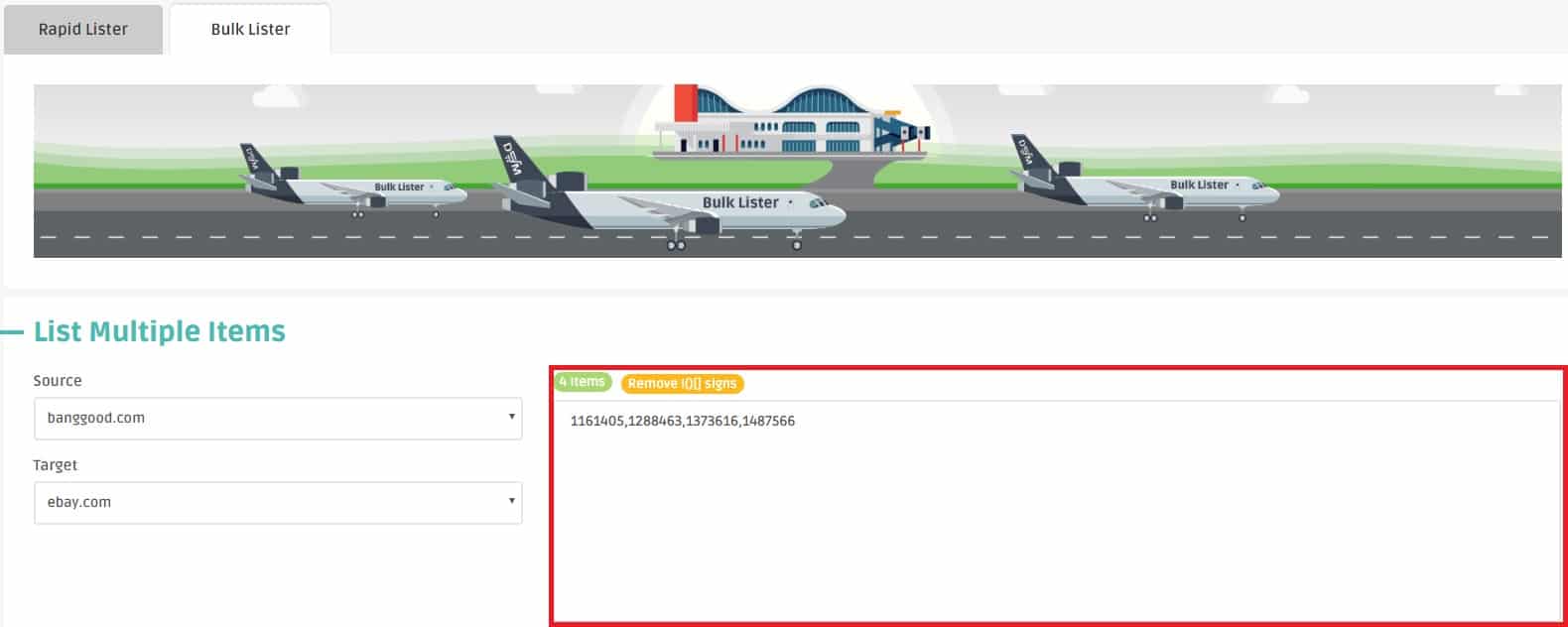 13.3. Sync The Price And Stock Between The Banggood And Your Store
DSM Tool checks and reprices Banggood products every 60 minutes. The DSM system will apply the change in the price of your listing if it detects any movement in the price from the Banggood website and sets the listing out of stock if it goes out of stock on Banggood. If you want to learn more about how to set up Banggood in your DSM Tool account, please refer to the help center article Banggood.com – Working with Banggood as a supplier

The DSM Tool repricer will also automatically put back to stock products that are sold out on your store, as long as the supplier still has available stock. This is a great feature for sellers in marketplaces like eBay where you are limited with the number of products you are allowed to publish to the platform.
13.4. Automate The Order Processing
DSM Auto-Paste: Order processing
Our Chrome extension also offers order processing automation. Don't waste any time on copy the address of the buyer and pasting it on the check-out page of the product in Banggood. Let the DSM Auto Paste do it for you.
Go to the Sales and Orders page and look for the buyer's address. A "Copy Address" button will be available to click and the address will be copied automatically.

To paste it, click on the "Paste Client Address" button in the address filling area at the Banggood checkout page.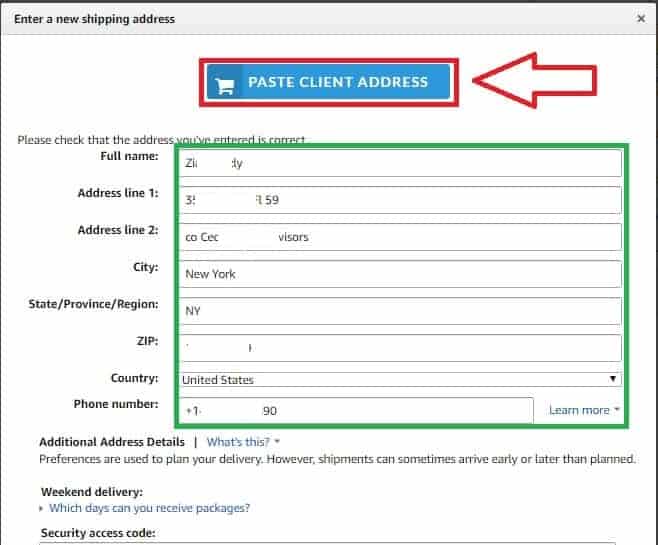 DSM Auto-Paste: Updating tracking information
Another feature of our DSM Auto Paste Chrome extension is to update the tracking information once you received an email with the tracking information for the order. Use the DSM Auto-Paste Chrome Extension to update tracking information when you receive an email with the tracking information.

Pricing Automation
Let DSM Tool change the prices for you – once you sold an item you can automatically increase the price as it is a signal for you of growing demand, and once an item didn't sell for a few days you can auto decrease its price to become more competitive. The Pricing strategy feature is found on the Sales & Orders settings page

13.5. Provide Customer Support
The messages center of DSM Tool allows you to answer your customers from a single point of contact while reviewing all of the details of the product they are writing about. Next to each message you will find details about the price of the product in your store and at the supplier, the order status if it was ordered, and even the tracking number for the package. All automated.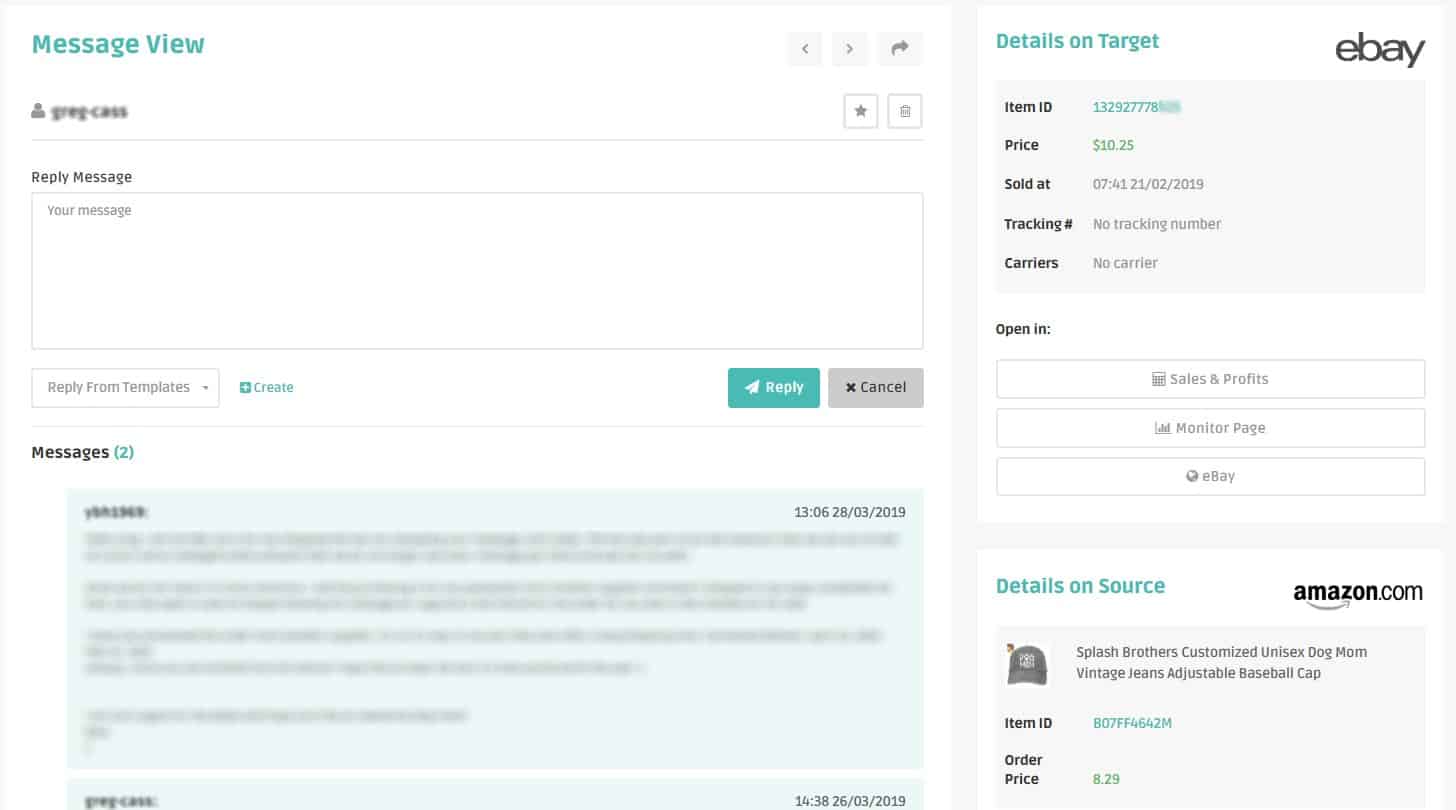 Increase your feedback rate using the messages automation feature that will take care of the post-selling experience of your buyer for you, all automatically.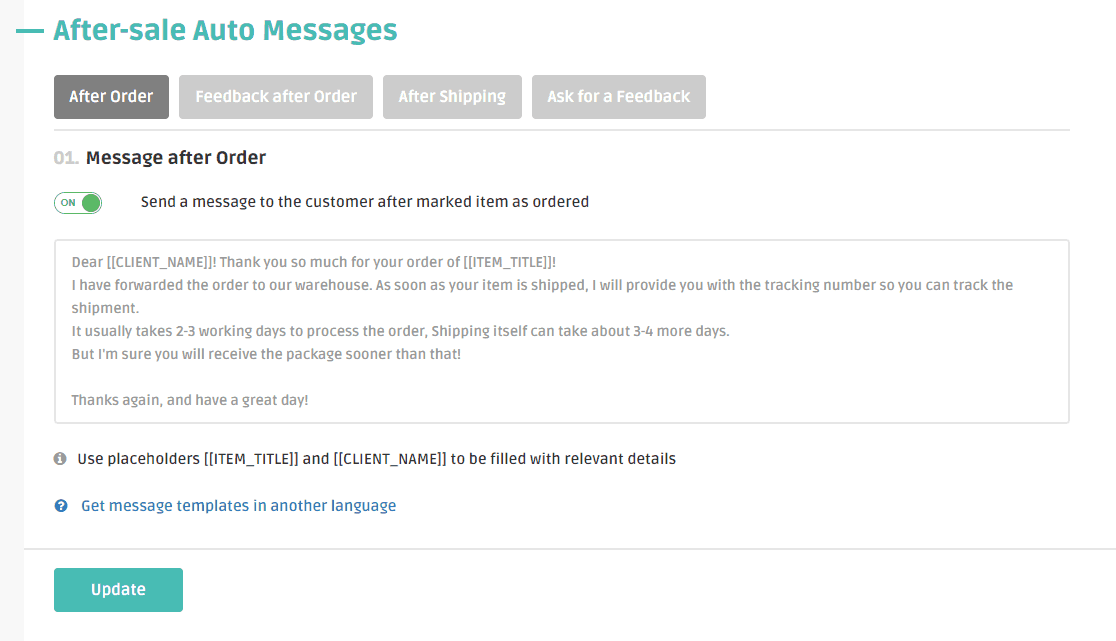 What can you say now about dropshipping from this supplier? Do not hesitate to give it a try, dropship from Banggood!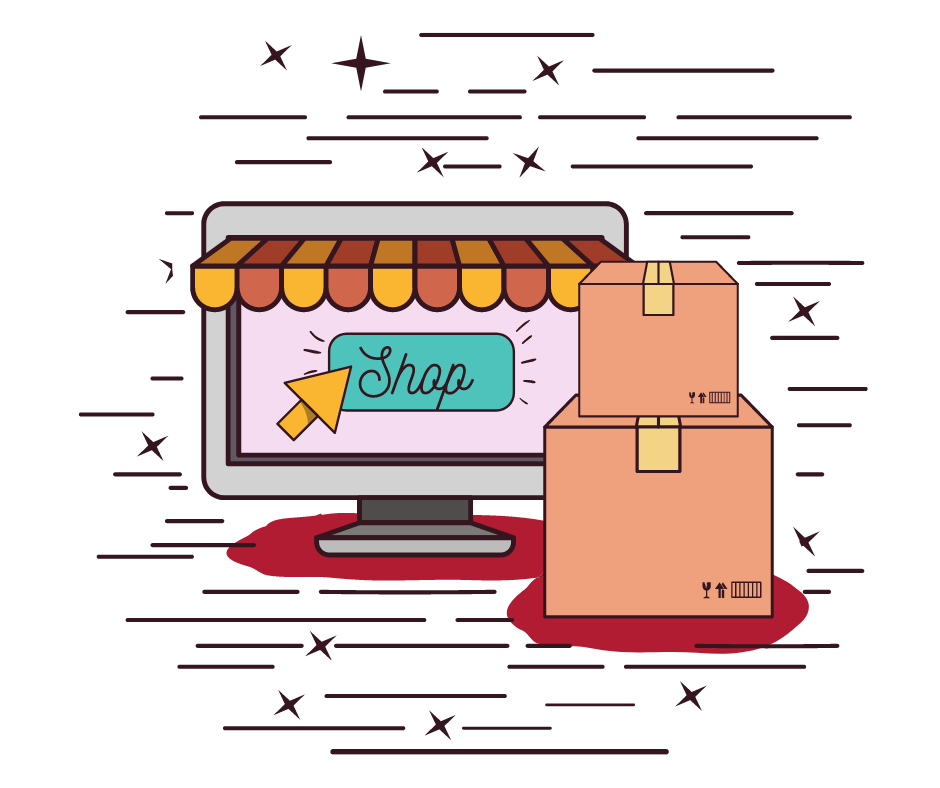 It's time…
Don't wait for success to come. Hire yourself and start your own dropshipping business
Summary
By now, you already have an overview of Banggood dropshipping. You see that dropshipping from Banggood opens you to a wide range of product selections and some great programs, like one of the Banggood dropship centers, where you can sign-up and earn some extra money from dropshipping. There is one slight drawback that I noticed, and that's the fact that it might be challenging to try and promote your buyer's fast delivery or even as good return options as Banggood offers simply because the timing is a key factor in Banggood's free returns offer. But overall from the dropshipping perspective, Banggood is a great source to start a dropshipping business.
Did you try Banggood dropshipping and used the Banggood dropship center? Share your impressions with other eCommerce sellers in the comment section below.