12

min read
The dropshipping blueprint will tell you that finding a niche is the very first step in starting a dropshipping business. Identifying the right niche is important in order to be successful. There are many drop shippers who gave up the idea of drop shipping simply because they chose the wrong niche. But it doesn't have to be that way. In this post, we are going to show you how to find the best niche in the market for you to be successful in the industry.
"If you want to make the most money you can on eBay, then you need to know what sells." – eBay
The right niche selection allows you to define your audience. And when you do, your marketing plan becomes easier to implement. Here are a few reasons why niche selection is important.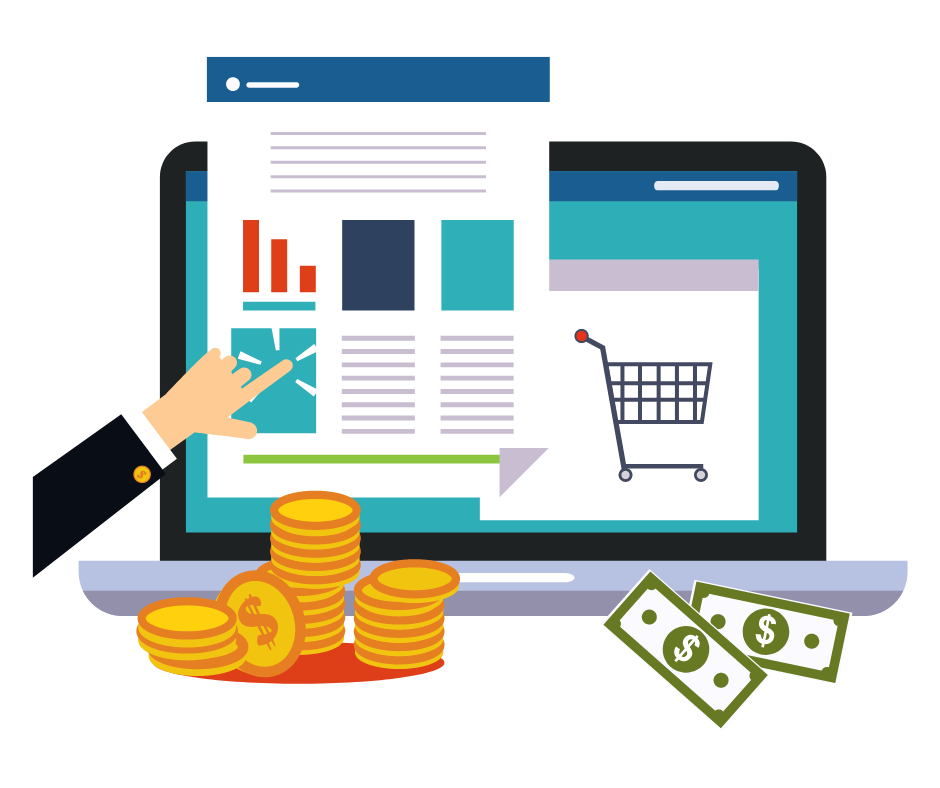 Don't wait for the profits, make them!
Start a profitable dropshipping business with DSM Tool. Get a free course and a free trial of the software.
Reasons Why You Should Define Your Niche in Drop Shipping
Ability to target your audience. When you have decided and defined your niche, you know where and how to advertise focusing on your specific audience.

Optimize your store according to your niche. After identifying your niche, it is easy for you to optimize your digital store for SEO purposes. Doing so puts your store in front of searches.

Develop new ideas based on your niche. Defined niche market allows you to develop new ideas that will cater to the needs of your particular audience.

Reduced competition. Identifying your specific niche in drop shipping highly reduces competition. Broad niches are like a bloody ocean filled with sharks where thousands of competitors are fighting for their right to exist, smaller niches will provide your business with a better chance to thrive.
Item Sourcing for Dropshipping: Specific Niche Store vs General Store
Although the vast majority of eBay dropshippers working in the Arbitrage scheme (Sourcing items from online retailers without handling the actual stock) are listing items in their general dropshippig stores based on their preferred method of finding hot selling items, eBay ranks sellers that excel in certain categories the highest.
By concentrating your efforts in certain niches – you will improve the rankings of your items on eBay's SERP (Search results page), better your CTR (Click-through rate), and thus increase your sales. You can either select to focus on just one major niche or spread the joy with several of them. Therefore, building an eBay niche store can't be a profitable idea.
Finding A Niche for Your Dropshipping Store – What's the Best?

Most guides online will recommend choosing a niche that fits your interest and passion. While these recommendations may be true for some other businesses, this is not really the case in the drop shipping game.
For anyone who likes to be successful in the industry, niche selection should be done carefully and based on some tangible information. However, a good understanding of that said niche can be quite useful in terms of item selection and customer service.
Avoid the dropshipping newbies common mistakes
Selecting a dropshipping niche based on products and not problems, for example, or not researching the full potential of the niche you want to start selling on is an example of typical mistakes dropshipping beginners are making.
You can avoid it by learning as thoroughly as possible the subject before you make a choice. For example, this article explains 9 common mistakes beginners make when they choose a niche for their dropshipping store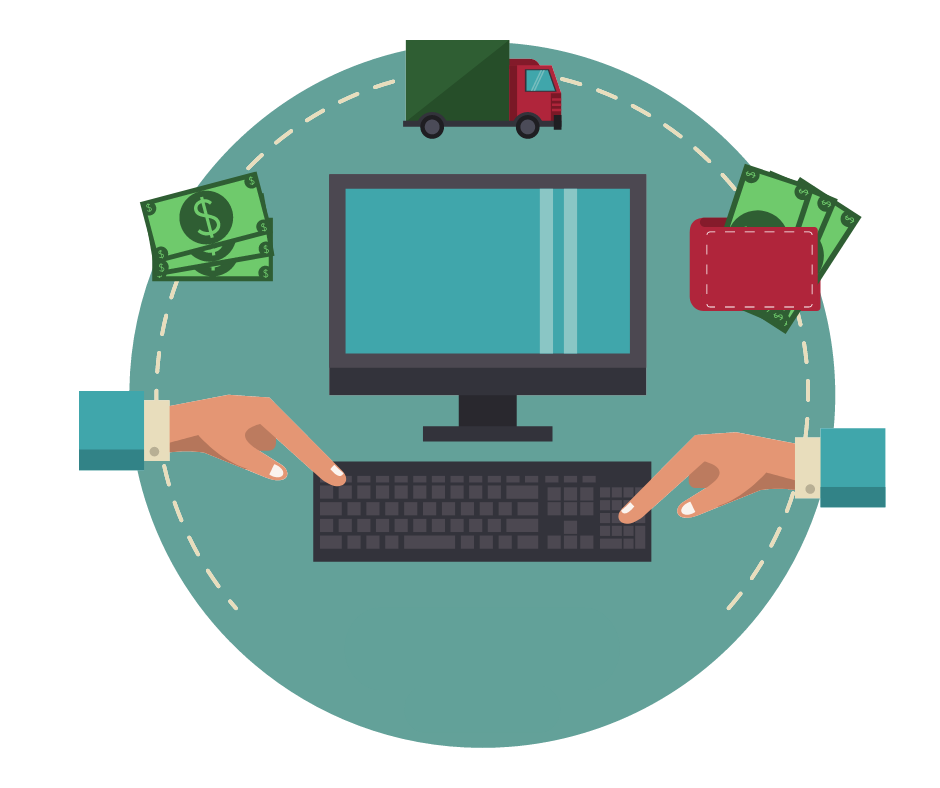 Not yet making money online?
Start your own dropshipping business. Sign up for a free trial of DSM Tool and we'll help you get started. Today is the day.
Start with Brainstorming Ideas
Just like with other businesses, brainstorming ideas is a great way to start. Try to look for hobbies or interests you are familiar with for which you can find loads of related products and merchandise. Observe what is trending in your community. Find out if it's also trending in other places by doing quick research.
Think about customer needs. When brainstorming, what products have you bought recently that met your needs? Based on your recent purchase, you can gauge the needs of consumers in the market. List down niches that meet customer needs and how lucrative are they on the market.
Organize your Thoughts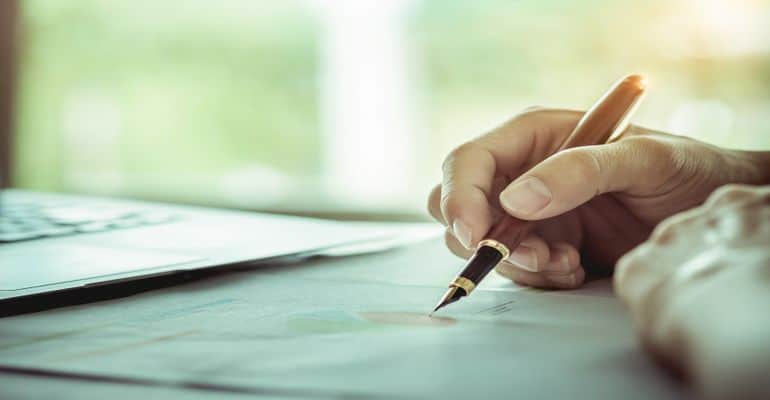 It is always a great idea to note down all the ideas you get from brainstorming. Keeping all your ideas in a spreadsheet is a good idea. Label your ideas as to its source and why you have listed the Niche down. Is it trending in your community and other places as well? Organizing your thoughts and noting them down is a good practice. You can go back to your sheet anytime you want to compare notes.
Use Terapeak Research, Google Trends, Shopping Insights & Algopix to your Advantage
Terapeak Research is one of the product research tools available for extra payment to all eBay sellers. It situates right in the Research tab of the eBay seller hub. Its major role is to provide comprehensive reports about how products and categories are performing throughout all eBay marketplaces and which techniques of attracting buyers are really worthwhile. Using it, you can get an idea about what to sell and also on which niche you need to focus on.
You can watch this video guidance on how to find trending niche with the help of the Terapeak Research tool here:
Google trends is a free web tool that shows how often a certain search term had been entered in searches throughout the world in various regions and in various languages. It is designed to assess searches so that data can be used for anyone looking for trending products in the market.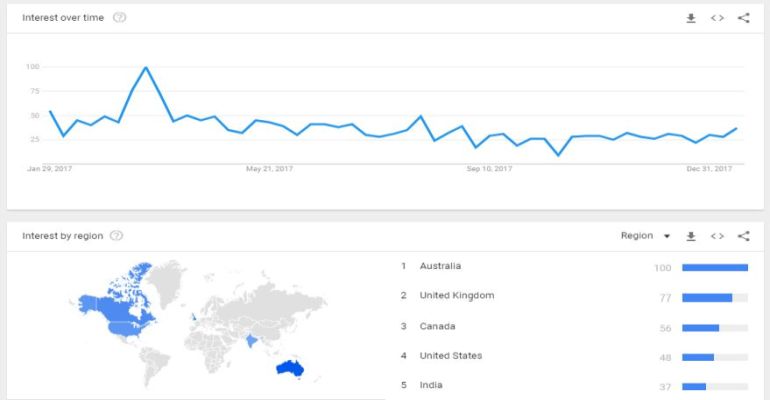 Useful Google Trend data you can use in your theme research:
Search volume and its changes over a period of time

The most popular search terms

Location where search terms are generated

Interest in searches – seasonal or changes through the year
With Google trends, you are able to depict what products are trending in a particular season. Use the data and compare searches to identify profitable niches in the market. You can use this information to decide on the right niche that best suits your interest.
Shopping Insights is another web tool launched by Google mainly to help stores plan what to stock in their retail stores. The data from shopping insights provides which items are trending by a city, region, or by state. This tool is so unique that it can track how people are searching across platforms which includes searches gathered through mobile data.
With Shopping Insights, retailers, manufacturers, and their marketing agencies can see how products trend over time. They can also explore how consumers use mobile and desktop to search for products as well as see interest in the product by region. – Shopping Insights
VIDEO: A closer look at how Shopping Insights work
Algopix is a product research platform that provides Amazon, eBay and Walmart sellers with the data needed to make the most successful and timely decisions about their business. With their Product Discovery Tool, Algopix helps online sellers increase sales and reduce risks, providing a comprehensive product analysis automatically.
A highly effective overview of product listings presents data-driven insights about market demand, possible margins, shipping costs, marketplace fees, competition, and much more! In other words, sophisticated algorithms created by Algopix represent an automated solution for the daily challenge of conducting market research of a dropshipper.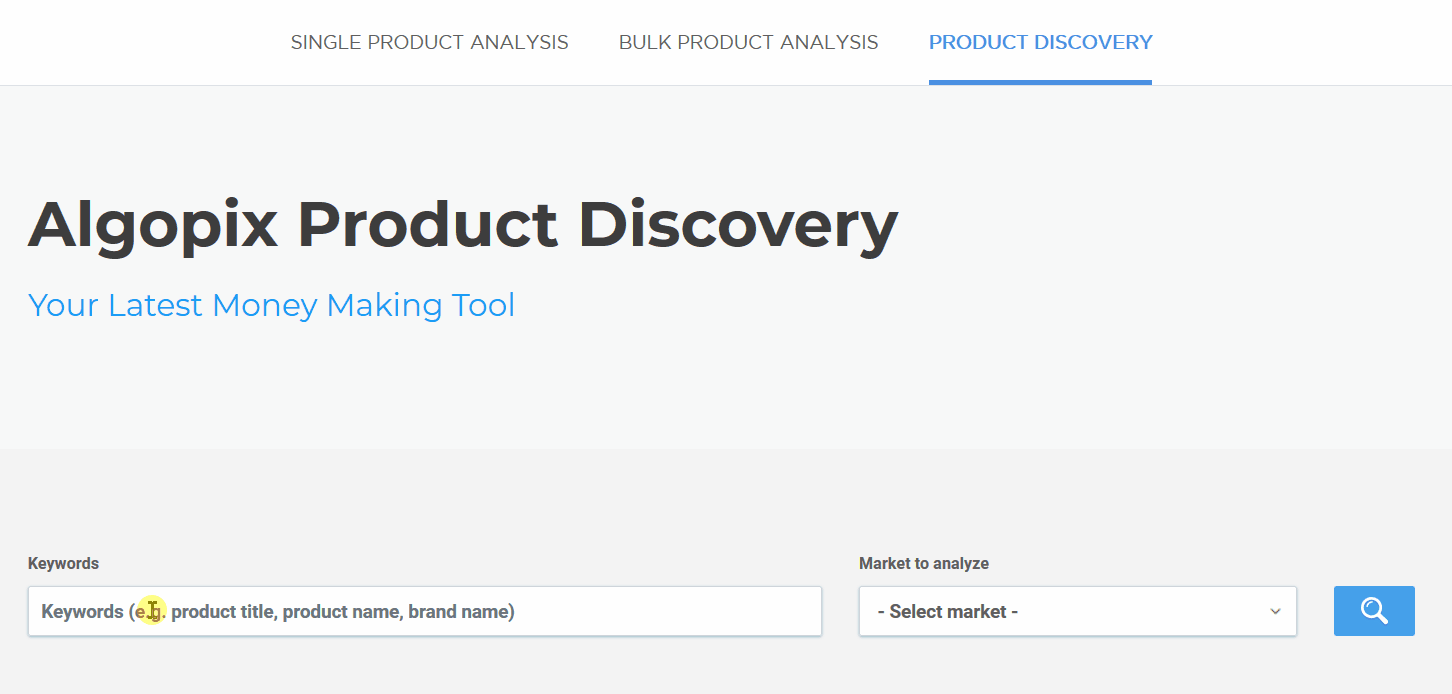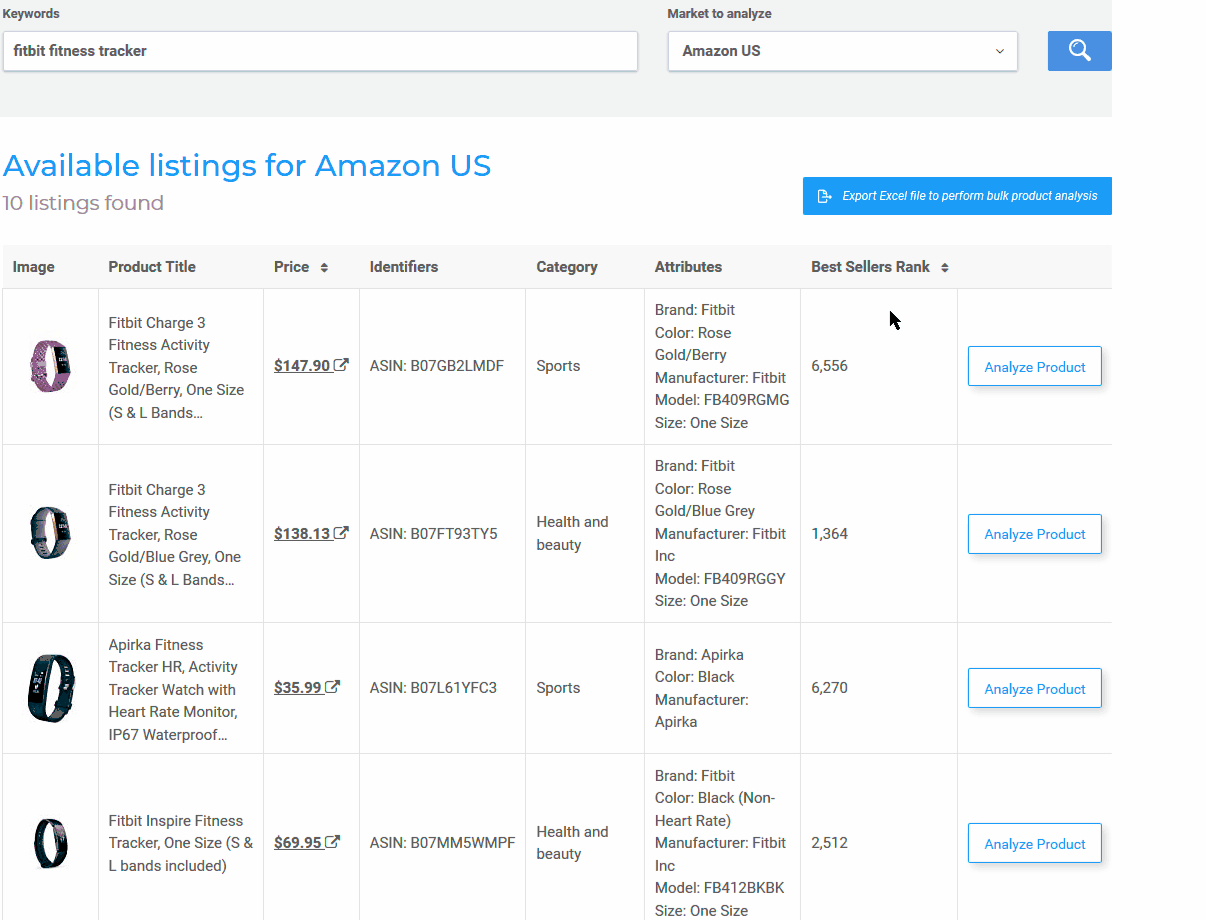 Evaluate your Niche throughout the year
One thing you will need to prepare for if you are going to work with specific niches, just like any rollercoaster ride, is the ups and downs. On the holiday season, items relating to Christmas will be sold easily, but if you are counting on selling those items 365 days a year, then you've got a surprise coming.
When picking a niche to start with, make sure to also set a time frame in which you will list related items. If needed, set a timer to remove the items from your store.
Seasons of High Sales in Dropshipping
A study conducted by RJMetrics shows that sales peak during the holiday season. Sales start to get better in October and peaks high in November till the end of December. These are the months that online retailers are going to be busy. Use Google trends and shopping insights to depict which products are in demand in November and December: e.g. sell Halloween products, Christmas items, Valentine's Day products, Mother's Day gifts, etc. Add those products to your list of niches to start with. Plan your dropshipping niche and promotions as early as September and go full blast in November and December.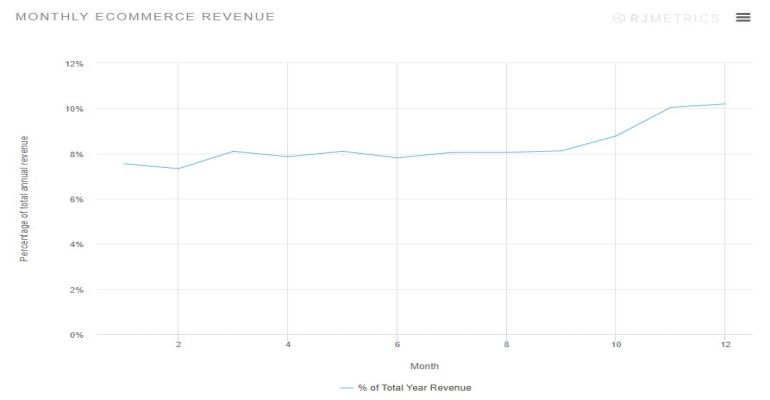 Seasons of Low Sales
As sales slowly decline after the holidays, it is time to get creative. Observe consumer behavior in each season. What's selling well in each quarter of the year? Gather your data and plot specific niches that sell in each season. Update your listings quarterly.
Here's a great article that portrays the E-commerce Holiday Trends, if you are looking for more information on the matter.
Research and Evaluate Current Trends on eBay
eBay is one of the most known e-commerce websites worldwide. Dropshipping on eBay means having an existing online store on the eBay platform that operates within the dropshipping module. Therefore, eBay is among the best places to search for the best-selling products.
The most precise approach to understanding what exactly is well known and selling on eBay would be to proceed straight to the origin. Take note though, that these top products are moving products. This means that hot items now may not be so hot after a period of time. The best method to stay up to date on hot selling and trending products is to continuously investigate, keep your focus, and snip profitable dropshipping products for eBay.
Here's how to find listings that have ended (completed listings on eBay):
To do that, you will need to use eBay Advanced Search:
Select

Advanced

next to the

Search

button at the top of most eBay pages

Enter search terms to describe the item you're looking for

Under

Search including

, select

Completed listings

You can further narrow your search by selecting additional filter options

Select

Search

to see the listings
By looking into 'completed listings' on eBay, you are able to tell which of the previous listings have sold and which of those listings have not created sales. By following this, you will get a glimpse of whether this niche you are about to embark on has a history of success or not.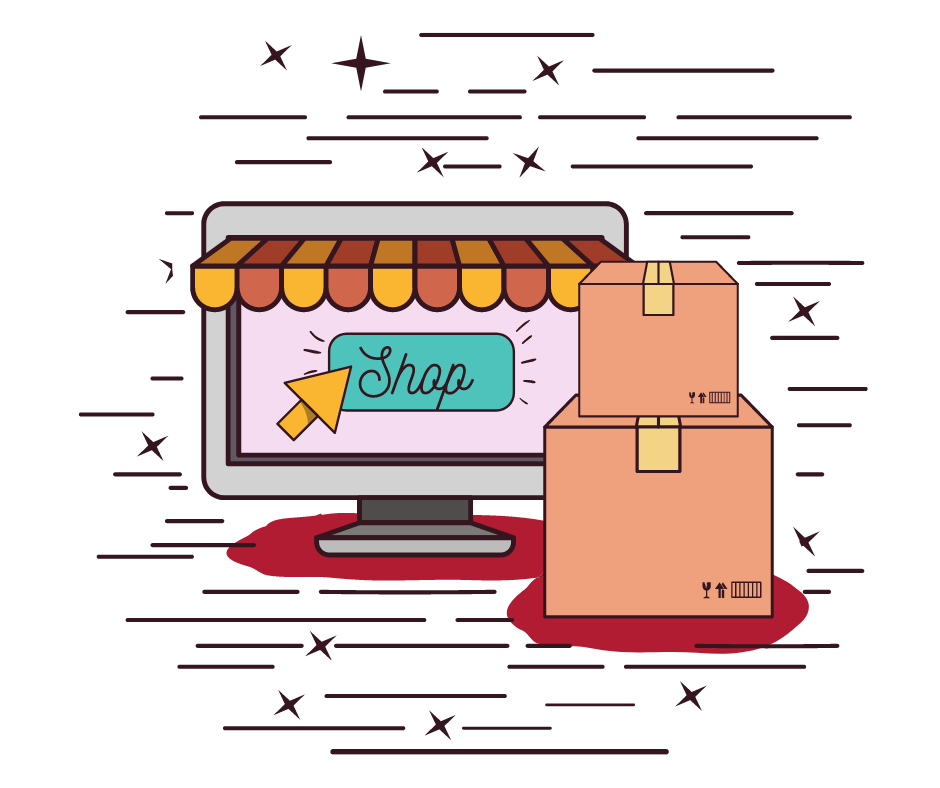 It's time…
Don't wait for success to come. Hire yourself and start your own dropshipping business
Research Profitable Niches in Amazon
Who would have forgotten about Amazon? By far it is the largest e-commerce network with more than 480 million products listed on their platform. This makes Amazon the best place to research the most profitable niches in the dropshipping industry.
Here is How to use Find Items to dropship on eBay:
You can use Amazon to drill down specific niches that interest you (check the list you made when you were brainstorming for ideas and organizing your thoughts).
How to Drill for Specific Niches in Amazon
Go to "All" tab located at the left of the main search bar on Amazon.

Tap on a specific category or you can pick any category at random.

Leave the search bar blank and then tap "go"

A new page will show you subcategories under the category you initially chose.

When you choose a subcategory, it will take you down further into more specific categories.

At this point, you will want to see the best sellers in this subcategory, so go ahead and type in "best sellers" in the search bar to show the top best selling products in that particular niche.
Amazon is particularly excellent to help you locate specific niches and the items that sell best under "best sellers". There is absolutely no way you can not locate a lucrative niche on Amazon. Using Amazon can also help in your brainstorming process to help you decide on a particular niche you want to start with. The 'best sellers' page under the search bar on Amazon is updated hourly. Therefore you are sure that you are getting real data in real-time.
Besides, you can check examples of dropshipping stores to get more ideas for your research. It can be a fitness eCommerce store, health care stores, clothing dropshipping stores, jewelry shops, baby products shops, etc.
Final Lines
Grow a successful dropshipping business by identifying your niche. The process may take time but the rewards at the end are great. Don't forget to do some work on editing and improving listing titles based on your research. It will soon help you plan, organize, and make profits in the future. Happy Selling!