15

min read
You have realized that automated dropshipping can save your time and scale your e-commerce business, haven't you? Welcome here! We will show you how helpful dropshipping automation software is for any drop shipper and how you can use it to scale your dropshipping store.
Did you realize that we are basically surrounded by different kinds of automation nowadays? We get automated answers, emails, and sometimes calls, etc. The digital era creates new opportunities to reduce time spent on doing certain routine tasks without losing productivity. Often, even multiplying it.
The trends around automation have noticeably accelerated due to the effect of the COVID-19 pandemic.
Back in 2020, few of us thought digital transformation would become such a critical part of our business. The pandemic has accelerated investment in transforming everything as a means of survival.

The Enterprisers Project
Dropshipping business isn't an exception. There are many possibilities to automate dropshipping tasks and save time for other not less important tasks in business and life.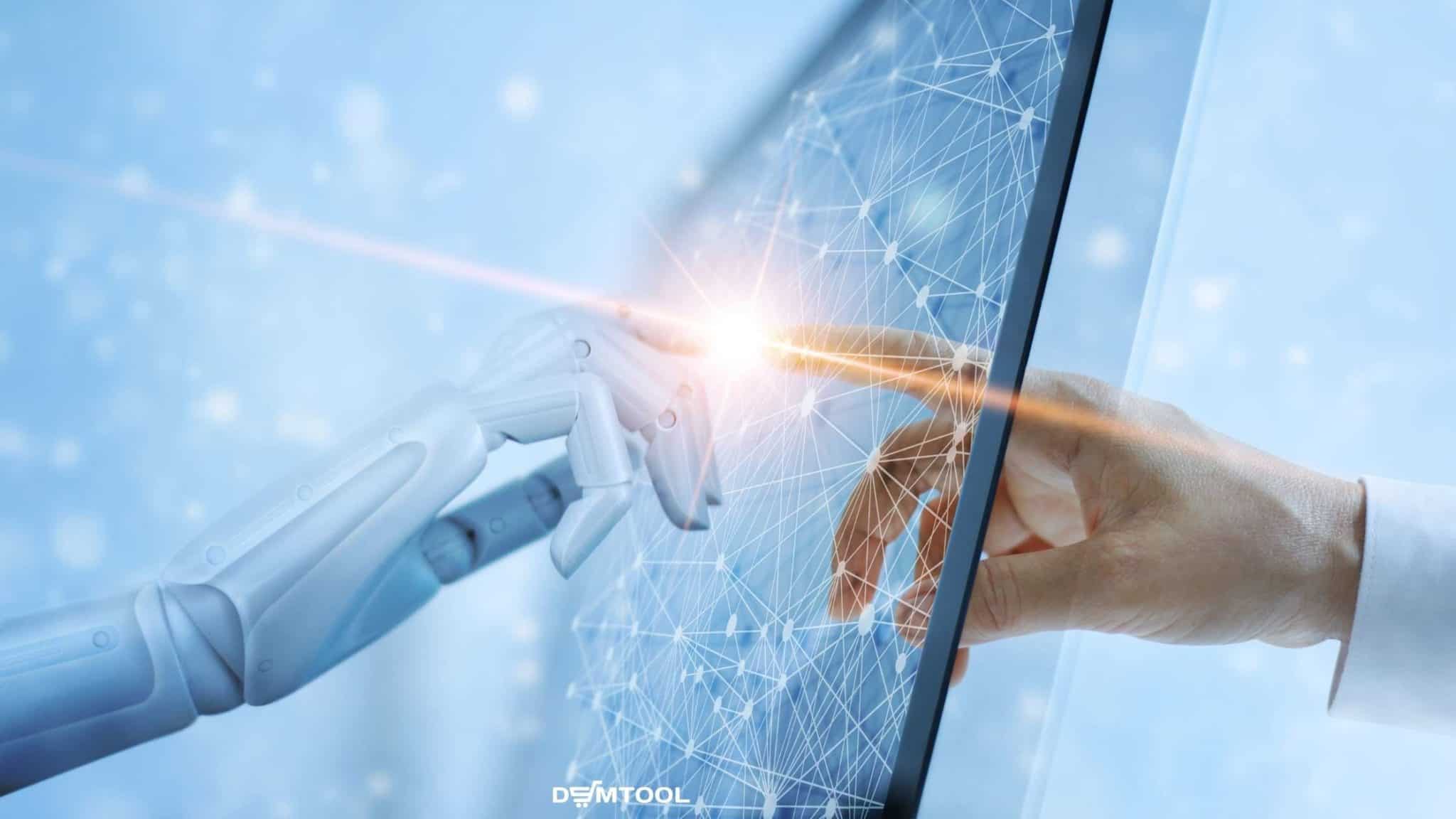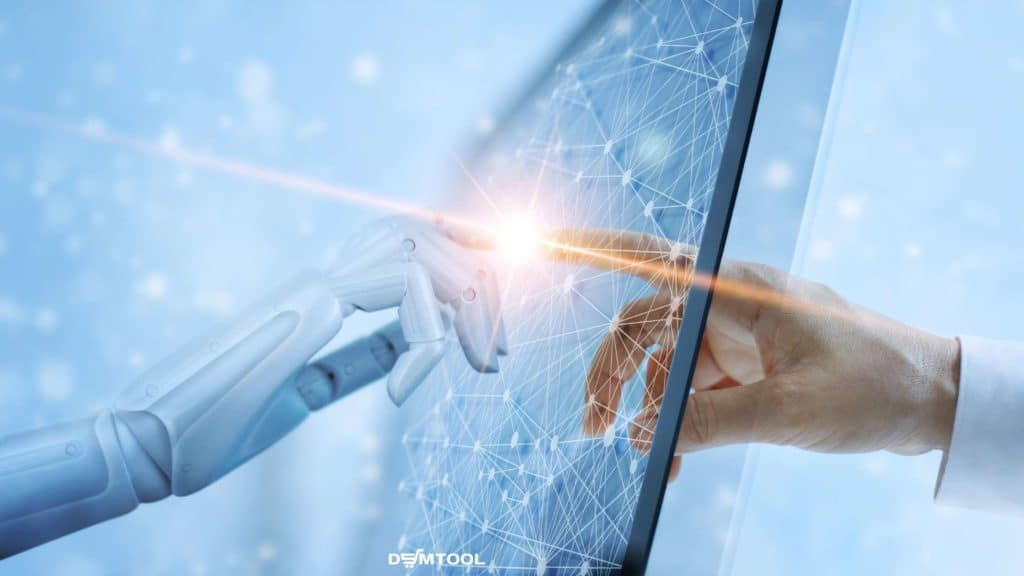 Therefore, we offer you to keep pace with the times and learn how to optimize your dropshipping store.
What Is Automated Dropshipping?
Automated dropshipping is the process of shortening the time dedicated to dropshipping tasks with the help of special technology that will handle those tasks on your behalf. It basically consists of the automation of repetitive mundane tasks, which dropshippers do daily when running their online businesses. The main goal of using dropshipping automation is to save time, where it's possible, and dedicate it to more important business tasks.
Automated dropshipping can help streamline your eCommerce business by automating many of the tasks involved in managing your inventory and fulfilling orders. One key component of an effective automated dropshipping strategy is a Warehouse Management System (WMS). A WMS can help you manage your inventory levels, track order status, and automate shipping processes, all from a centralized location.
Dropshipping automation is usually achieved with the help of special tools and software designed for different tasks and online platforms. Despite the possibility to hire virtual assistants or freelancers, the majority of dropshippers use dropshipping software from their first days in dropshipping business. Partially because they usually offer a free knowledge base and customer success agents, which are there to help to start dropshipping smoothly. In any case, e-sellers normally apply for the help of the VA when it's time to grow their business.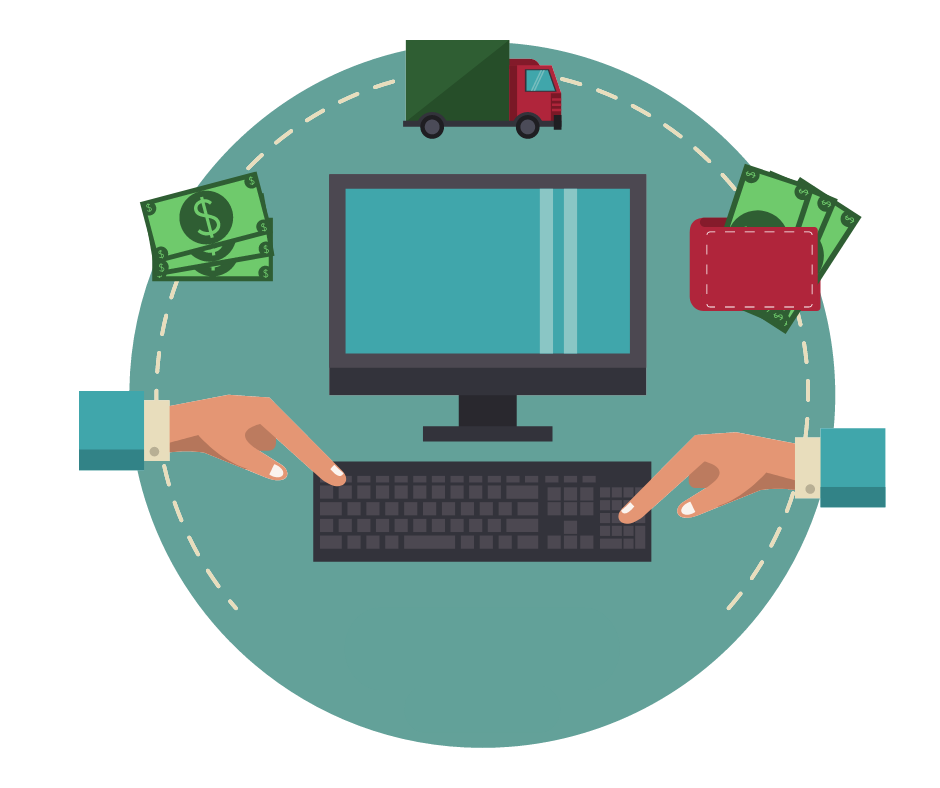 Not yet making money online?
Start your own dropshipping business. Sign up for a free trial of DSM Tool and we'll help you get started. Today is the day.
Why Use Dropshipping Automation Software?
1. Save Time
It goes without saying that any kind of automation alleviates life and brings the free time that you can dedicate to other more important business tasks or your family and spare time. When building a business with automated dropshipping, you can forget about many tedious and time-consuming tasks.
Let's take an easy example. The most basic dropshipping task every dropshipper does is creating product listings on eCommerce platforms. Professional sellers can do it, more or less, fast manually, but for a newbie, that is quite a headache! Find a product, copy the title, download and upload the product images on your shop, copy and paste the product description, then item specifications, etc. When it comes to thinking about listing optimization, most of them are already done. So they leave it as it is and then wonder what is going wrong. Well, when it's necessary to upload and optimize dozens or hundreds of listings per day… It's exhausting work!
Nevertheless, when automated dropshipping software, like DSM Tool, gets in the game, things become much better. And you can forget about those boring repetitive actions.
You spend the freed-up time on your dropshipping listing or store optimization, marketing, or simply enjoy your free time.
2. Save Money
Secondly, using additional tools or software shortens your expenses. Right, they also can require a plan payment. Though, many of them offer free features, free trials, or, in general, are quite affordable. But if comparing these expenses with hiring professional virtual assistants, this price benefit will be more notable. I will just mention that sometimes the price of the whole month on one of such automated software can be equal to 1 working hour for a freelancer.
Besides, the saved money can be invested in marketing campaigns, ads (if necessary), and other tools that will facilitate your job, or you can spend them on your living expenses or dreams.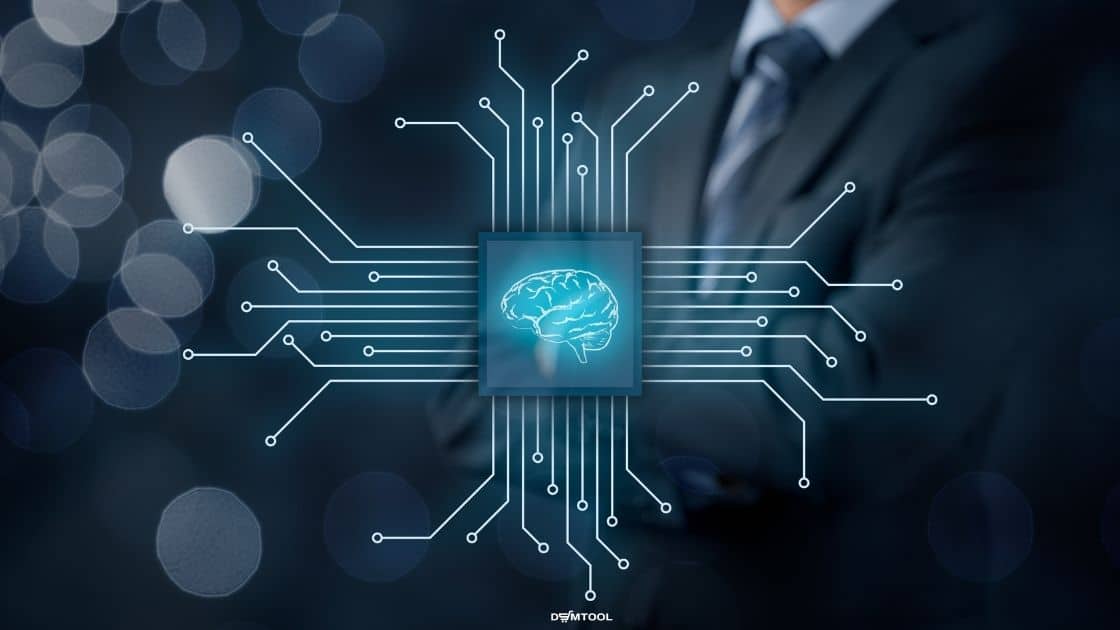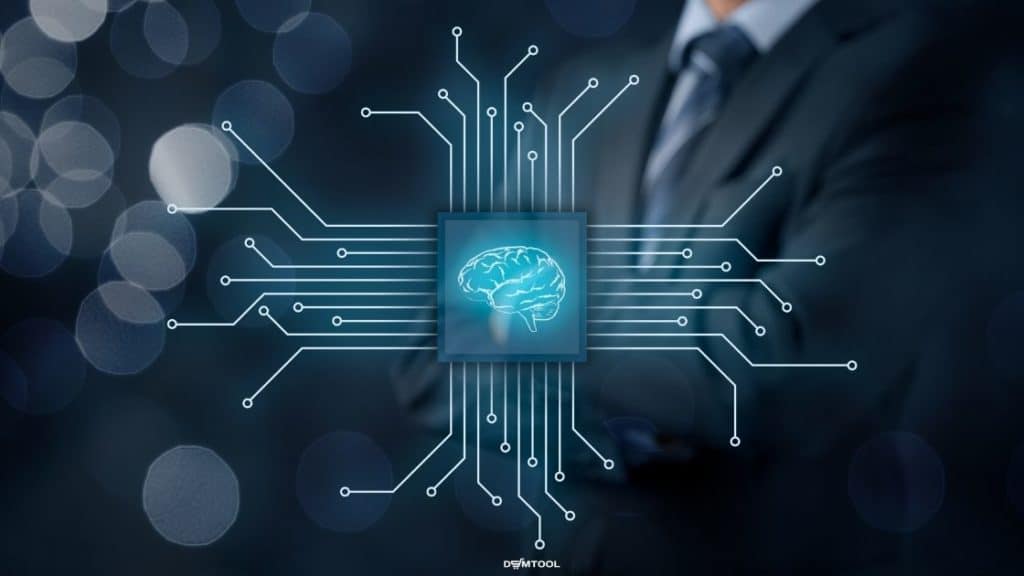 3. Learn With Companies For Dropshipping Automation
Right, automated dropshipping software can help you to learn better about this eCommerce field. It is usually designed not only to complete the basic dropshipping tasks but also has some extra features for listings or store optimization, order processing, tracking converters, vehicle tracking system, etc. So when you start to use them, you learn how to dropship and how to take advantage of this business.
Besides, the companies that own such tools usually have a blog, youtube channel, knowledge base, different communities on social media, and extra courses. They are a great source of useful information, best practices, tips, and news from the industry.
How To Automate Your Dropshipping Business?
First of all, dropshipping automation is possible at every dropshipping task and step. I will walk you through the dropshipping tasks which you can automate to put your business on autopilot.
Secondly, take into account that except for the basic tasks every drop shipper does on a daily basis, you can also automate your marketing campaigns, like email newsletters, the publication of posts on Facebook, etc. Remember that today it's possible to automate basically everything.
Here is what you can do to automate your dropshipping business: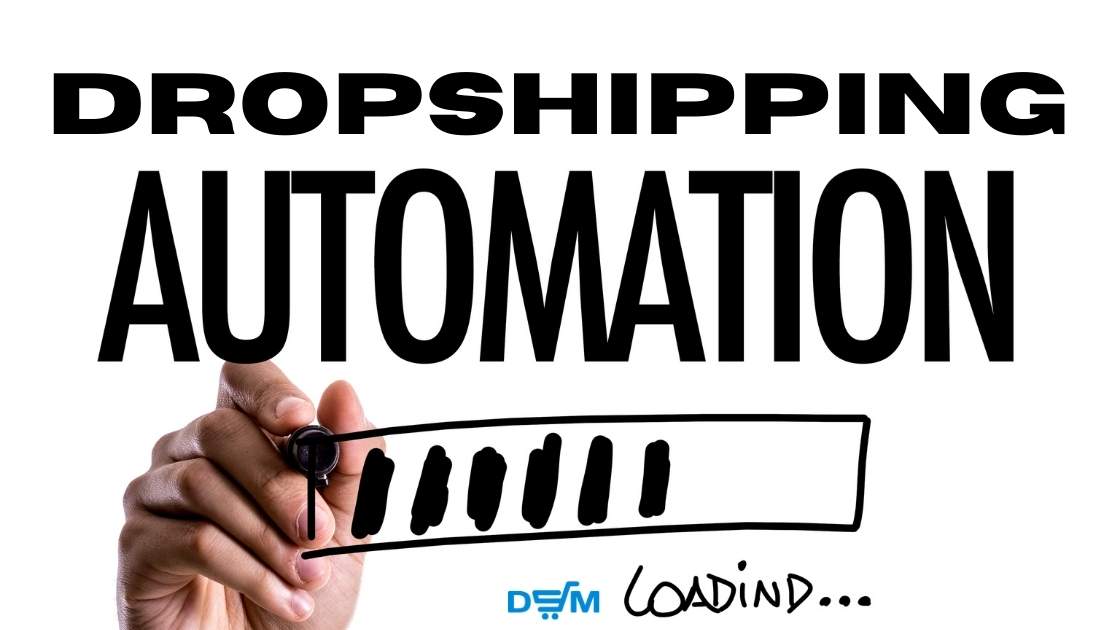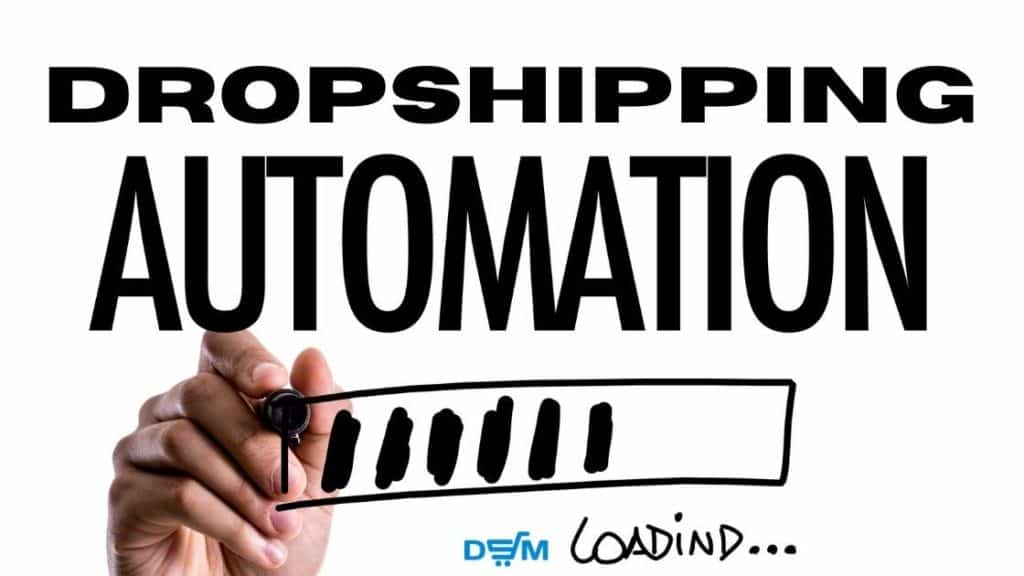 1. Automate Adding Products To Your Store Process
Adding dropshipping products to an online store manually is a time-consuming process. Especially if there are hundreds of items to list per day. It's recommended to use the dropshipping lister software to streamline this process. Dropshipping automation software will become your irreplaceable help once you try it.
It takes a single or bulk of items from your supplier and places it on your target marketplace, eBay, Shopify, etc. in a short period of time. It automatically copies everything that is possible: title, photos, product description, and product specifications.
Additionally, it offers the possibility to schedule the publishing of listings on your eCommerce store. So, you can program your item publishing work for next week or even a month.
The most important thing is to set the tool and your store policies up correctly to avoid different mistakes that can cost you a bad review or product return.

DSM Tool is one such Shopify and eBay listing software. Read this guide on how to list faster and smarter to your dropshipping store to take advantage of this kind of automation.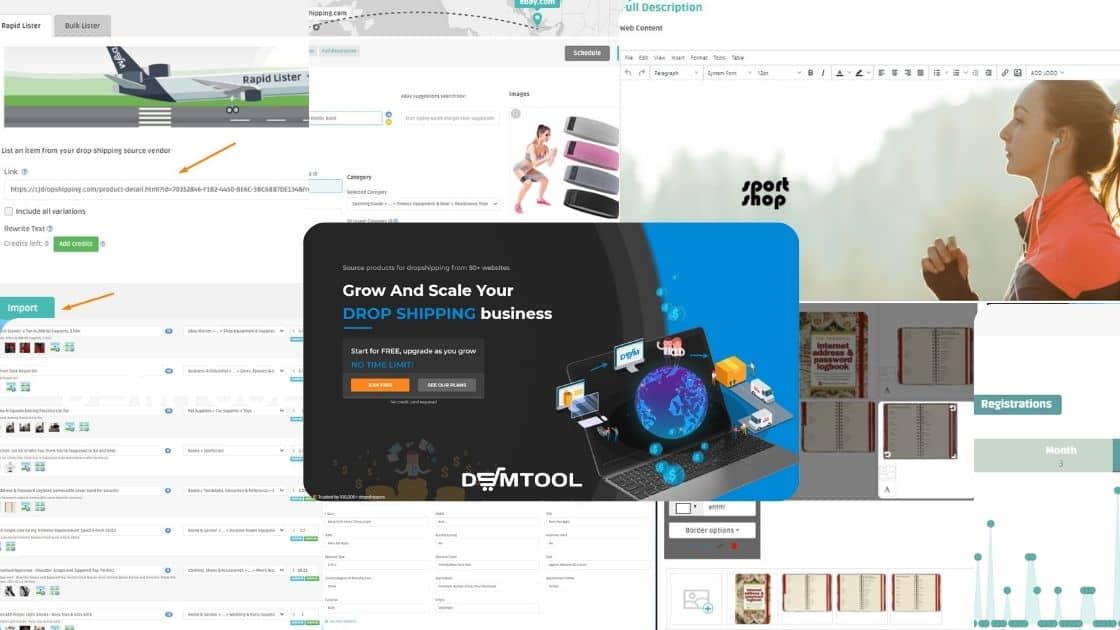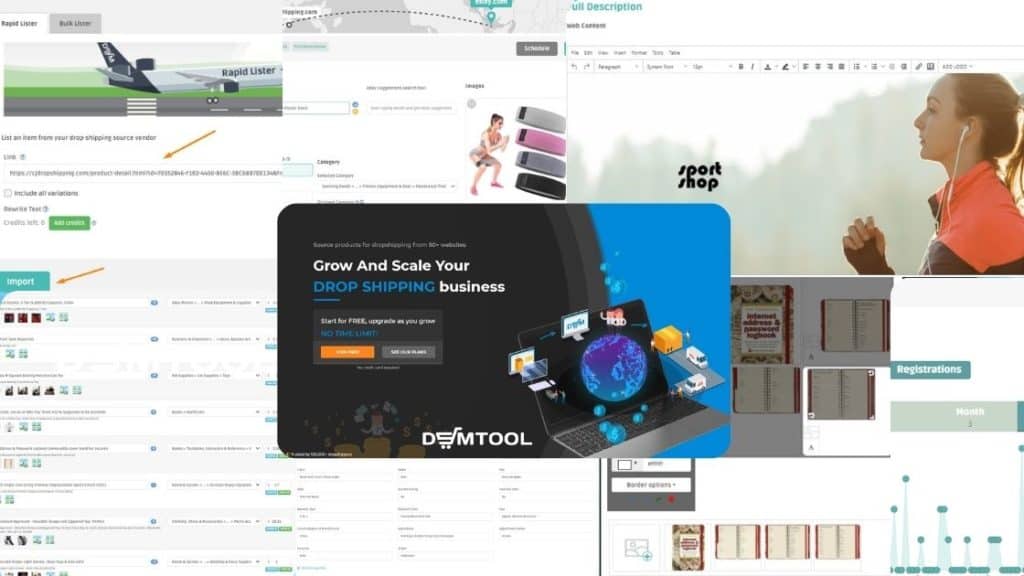 2. Automate Listing Optimization
It's also possible to streamline the listing optimization process. Both options, semi- or full automation, are possible.
In the first case, the automated dropshipping software literally helps you to optimize listings by giving certain insights or hints. For example, it offers keywords to include in a listing title to write effective eBay listing titles. Another example is that such a tool can show you the listing for the same item as your competitors to help to adjust the profit margins.
In the second case, the fully automated SEO listing optimization means that you don't have to do anything (perhaps, only correctly set the settings and preferences). Thereby, one click in the settings and all your listings on eBay get an attractive design. The listings even can automatically get different designs based on the product category automatically.

Additionally, such design templates have a section for your business policies, so your potential buyer will see the conditions you offer them. The greatest part is that the text for these policies will be automatically placed there…for every dropshipping supplier you use. Of course, once you will fill it in the software settings.

On another hand, the automating dropshipping tools can rewrite listings' titles and product descriptions in a matter of seconds. Isn't that awesome?! It is helpful to avoid copy-writing claims, save money on the VAs, who usually do that, or save your personal time and efforts.
3. Use Inventory Management Software
When doing all dropshipping tasks manually, one of the main concerns you probably have is how not to miss a moment when a product you sell online goes out of stock or changes its price. Tracking these changes manually takes a bunch of time and a lot of effort. You might have an excel spreadsheet with all the product links, and their price. There is a fear of creating more listings because of how to track all of this by yourself alone and only with 24 hours per day.
Good news! The solution for this was created, and, by the way, by dropshippers just like you.
Once your products are listed on your store, use dropshipping inventory management software or tools that will track all the changes and adjust them accordingly to your dropshipping store automatically. It's very convenient. You set all your preferences, and dedicate time to more important tasks. Additionally, such systems help growing businesses. They track hundreds of thousands of items on your behalf.
We know that you are aware of how important this part is. It reduces product cancellations due to out-of-stock. Or it saves money that you pay from your pocket for the price changes that your supplier creates. It helps to keep a good selling rating and grow.
You can list and control inventory in one software, like in DSM Tool, an all-in-one dropshipping software. List new listings via it or add your existing ones to control inventory, all in one place. You can use it for your eBay, Shopify, and Facebook store.
4. Automate Order Processing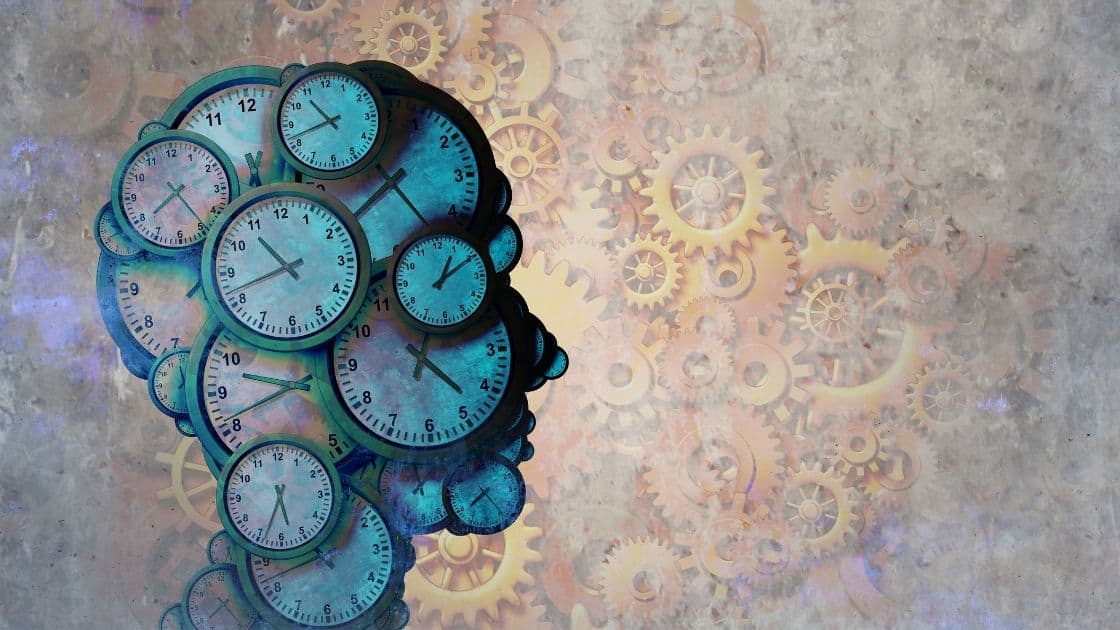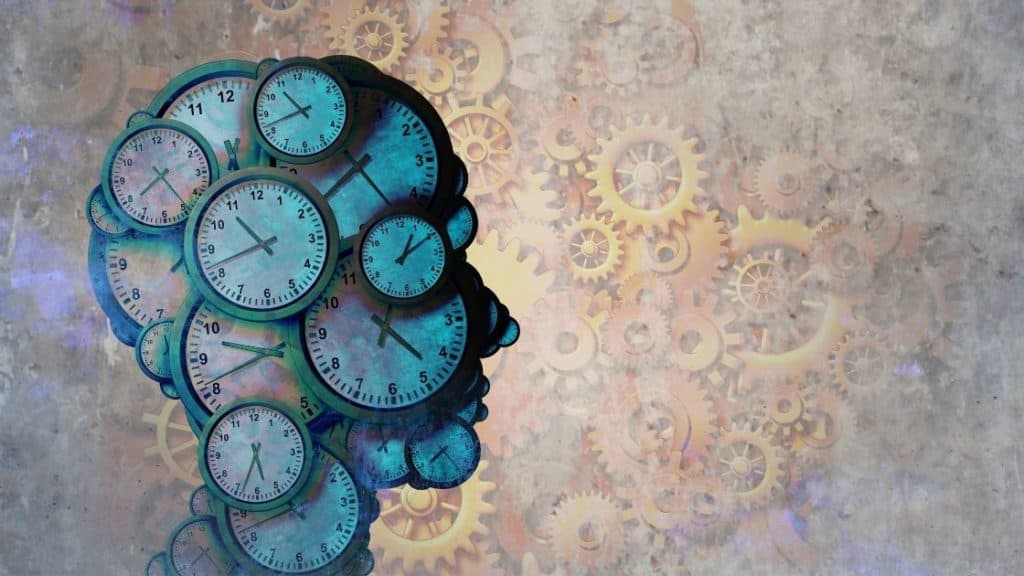 It's another type of task that can be done by automated drop shipping software. Similarly, there are semi- and fully-automated options.
Semi-automated order processing is faster than a manual one. It usually works like that: you click on the necessary order in your dropshipping software, and its extension guides you further. You click on the copy address button, and it redirects you to the order and pastes all the necessary information there. In total, you save time from the manual copy-paste buyer details routine.
In regards to fully automated order processing, it is much faster since everything happens without you. The automated dropshipping tools order the items by themselves. You need just to set things correctly.
5. Automate Buyer's Feedback
One of the most important aspects of managing a dropshipping business is customer experience. Showing your buyers that you heard them, took orders, and shipped a product is a significant part of excellent customer service. In this way, your customers, more likely, will leave feedback on your dropshipping store. Well, if they will not forget about it or if you will not forget to ask them to do it…
Automated dropshipping makes it possible to streamline this process. You connect your store and provide the necessary text for auto-sale messages. Your dropshipping software sends a message to your buyer once you get an order and also sends your feedback after an order (e.g. thank you for ordering in this shop…). Besides, once you have shipped an item, it can send another follow-up message with a tracking number. Finally, after a certain period of time, which you set, it will send a message asking for customer feedback.
Using an auto-messaging system in your eCommerce store not only helps to generate positive feedback but also boosts your seller rating. Consequently, increases the chances to get more potential customers.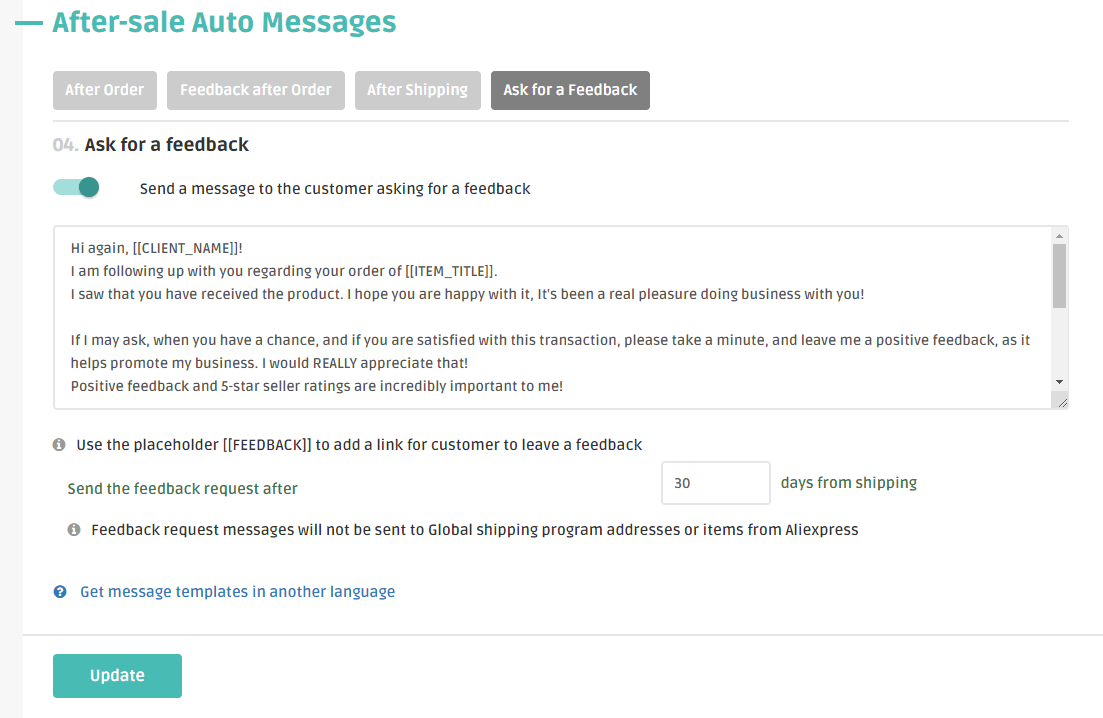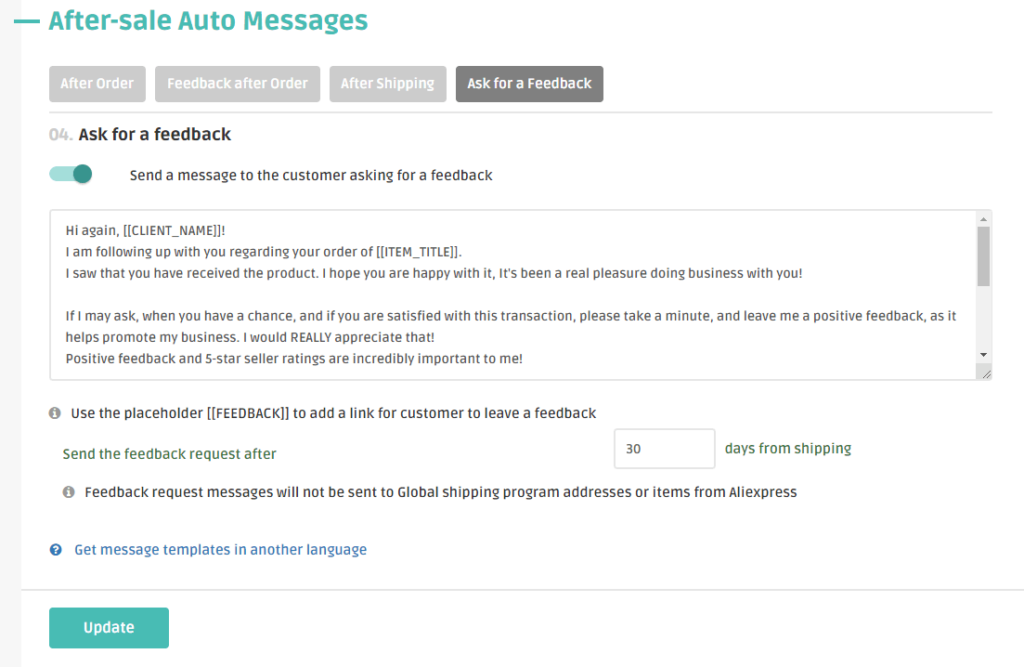 6. Automate Tracking Converting For Amazon Products
Another possibility that dropshipping automation offers is to convert Amazon tracking numbers. It's relevant for eBay dropshippers who dropship from Amazon.
Firstly, the converted tracking numbers for eBay help to provide better service to customers because they can track them. Secondly, Amazon tracking negatively impacts a seller level. Thirdly, you can lose cases due to them. That's why eBay dropshippers seek tools that convert Amazon tracking information.
7. Protect Your Dropshipping Store
Yes, it's also possible to put protection of dropshipping stores on auto-pilot. It's relevant, especially for eBay sellers who need to work hard to follow eBay policies and avoid any kind of restrictions. One such restriction can be due to the eBay VeRO alerts.
The software for dropshipping automation provides automatic detection of eBay VERO items and notifies you about it. The list of such brands is continuously growing and updating. However, using such an extra feature goes well for protecting eBay's seller rating and store, in general.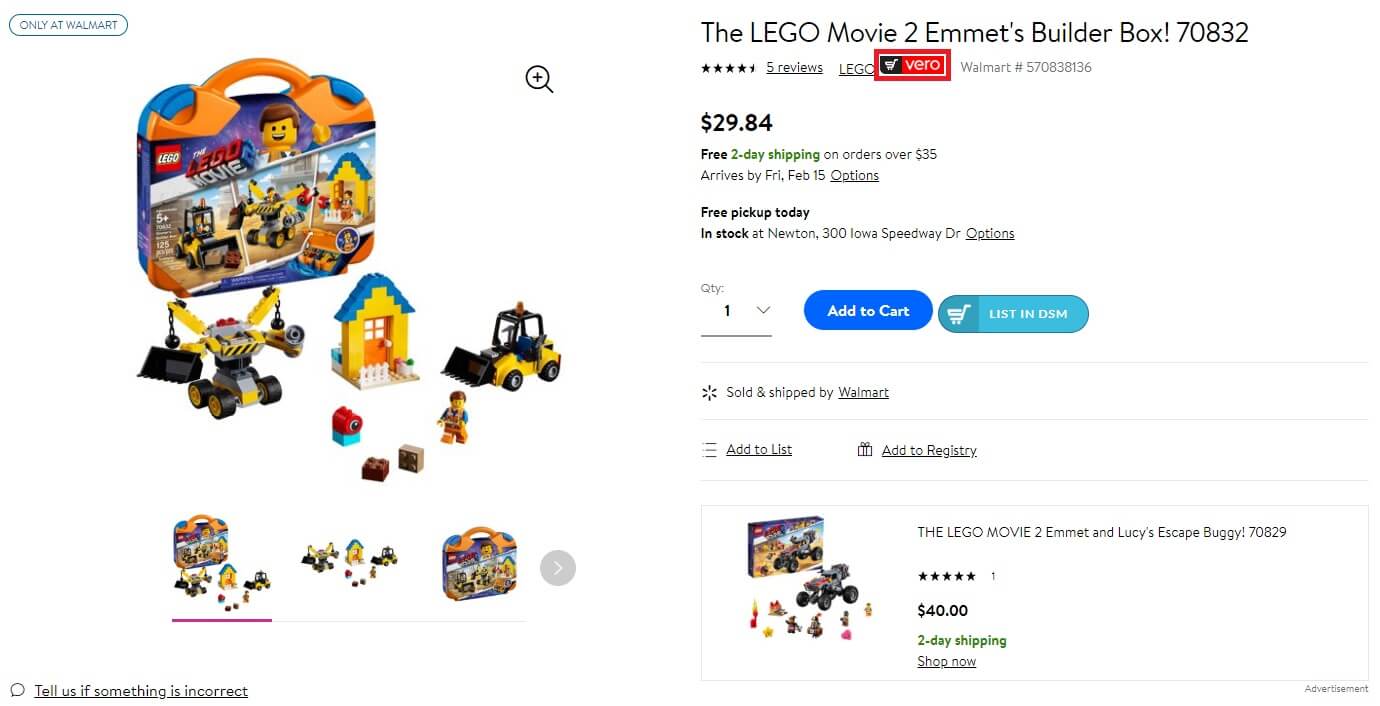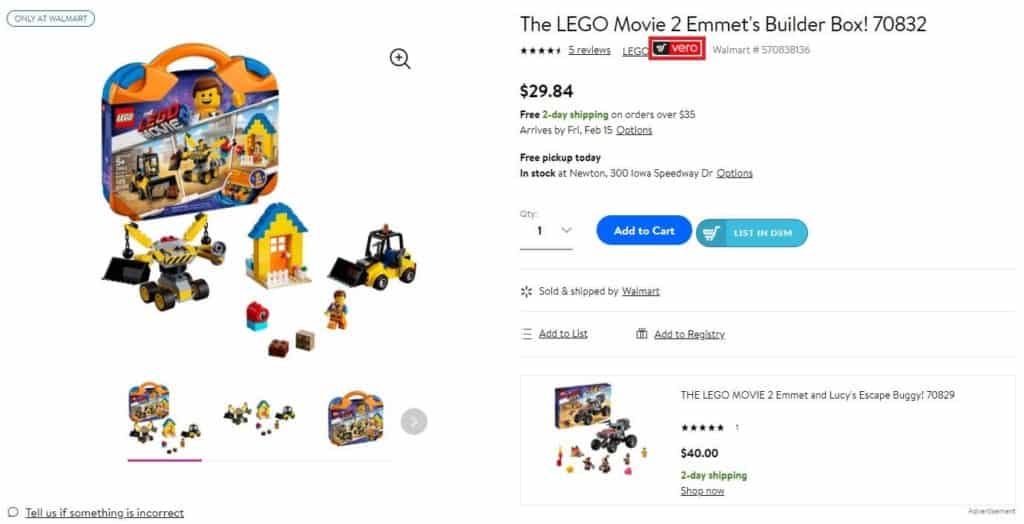 Additionally, dropshippers can protect their stores from money losses due to not including shipping fees. You might already know that many dropshipping suppliers offer free shipping on certain order prices, e.g. it's 49$ for Wayfair orders. All cheaper orders get a 4.99$ extra fee. The dropshipping automation software can add shipping fees to the final price automatically. Same for other different suppliers. This feature is pretty convenient especially when you list multiple items at once.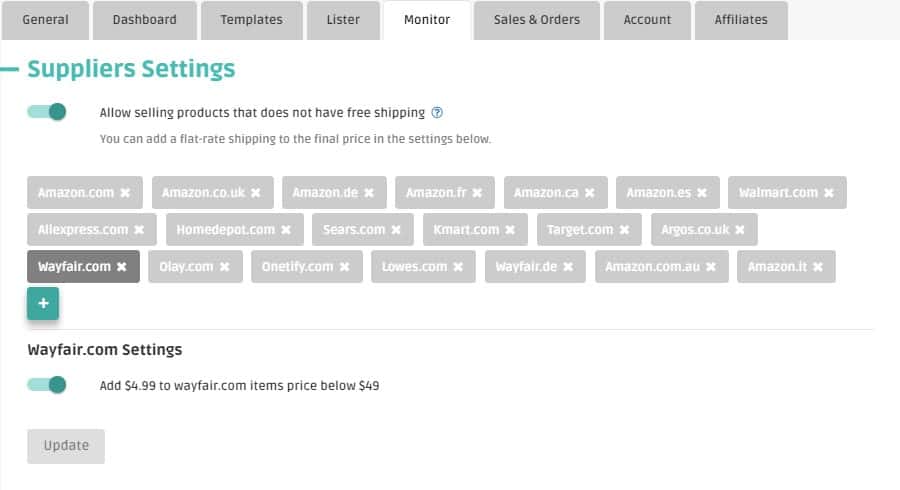 8. Put Minor Tasks On Auto-Pilot
The more time you are in this business, the more functions on auto-pilot are important for you. There are many second-rate tasks that dropshippers want to be automated as well.
Automatically setting a round price for products is one such task. It's not so time-consuming as other above-mentioned tasks. But why should you keep it in your mind if there is a tool that will do it automatically for you? The software for automated dropshipping can round up the price to .99, .50, or any other parameter you want. DSM Tool provides the round-up pricing strategy.

Another example of such tasks can be auto restocking. So once your product is sold and run out of the quantity you set for it, it will be automatically restocked. If you will use such dropshipping automation, your potential buyers will not see the "sold out" message. They will see that the product was sold and it's still in stock, so they can buy it now as well.

In addition, you can activate different price strategies which will increase your prices after the item got X number of sales, or decrease it if it wasn't sold for X period of time.
Besides, automatic picking of the preferred shipping courier is available nowadays for dropshippers. It's very handy to use when you know your supplier well and whose postal couriers ship faster or are more dropshipping-friendly. For example, ePacket for Aliexpress dropshipping, or CJPaket for CJDropshipping. So, you can set a list of preferred delivery methods and your software will automatically pick the 1st option from that list. If there it isn't available, then, the second, and so on.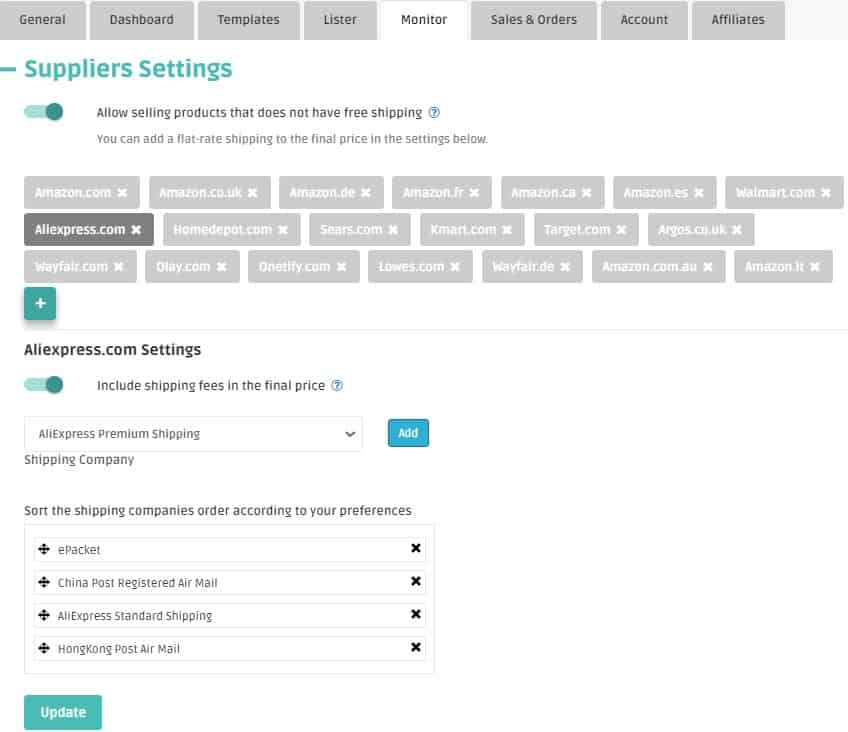 Automate Your Dropshipping Business Now!
Automated dropshipping frees you up from repetitive time-consuming dropshipping tasks and saves you time for more important business tasks. Now you know about different types of dropshipping automatization and can optimize your business to your needs.
Adding dropshipping automation software to the business can take a bit of time and effort on setting everything up correctly. But once you would do that, you will not regret it. And you will be able to dedicate more time to scaling your eCommerce business.
Don't postpone it for a better future. Your competitors might be already checking it out!
Speaking about dropshipping automation software, check out the following guides:
Join the DSM Tool, automated dropshipping software, for free now and check its advantages for yourself.