11

min read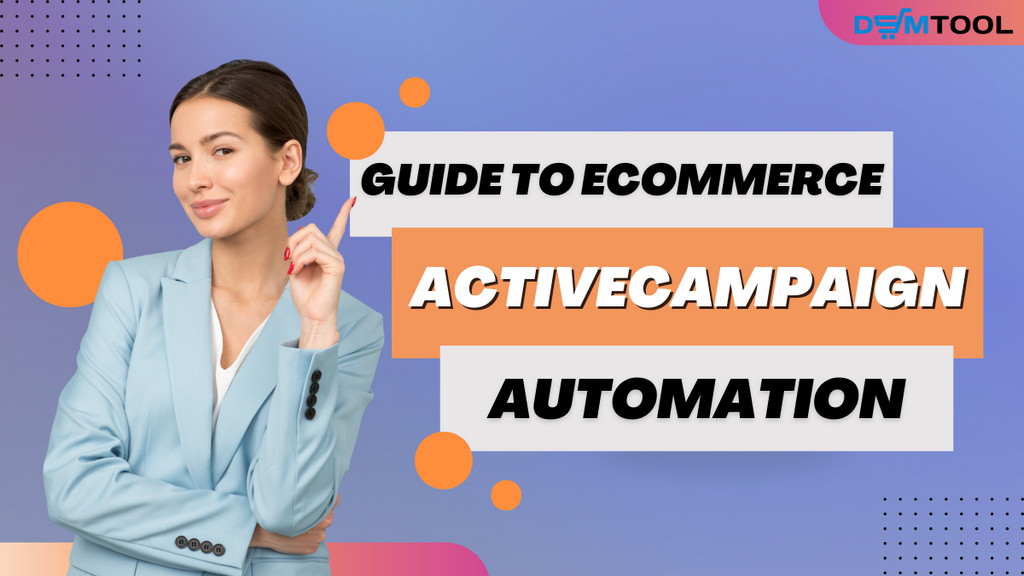 Are you using the ActiveCampaign eCommerce marketing automation solution already? If not, you should definitely consider it!
There're multiple instances of excellent customer care anywhere and at each level.
For the finest customer experience, users can go beyond conventional support channels while taking advantage of the most recent chatbot automation systems, multi-channel assistance, and cultivating email frameworks.
Once you connect your eCommerce channel with ActiveCampaign, you can customize texts, digitize your retail outlet, and pinpoint precisely which campaigns are assisting in the expansion of your company.
In this article, we'll discuss how you can implement ActiveCampaign for your eCommerce store.
How to deploy ActiveCampaign eCommerce automation to maximize benefits?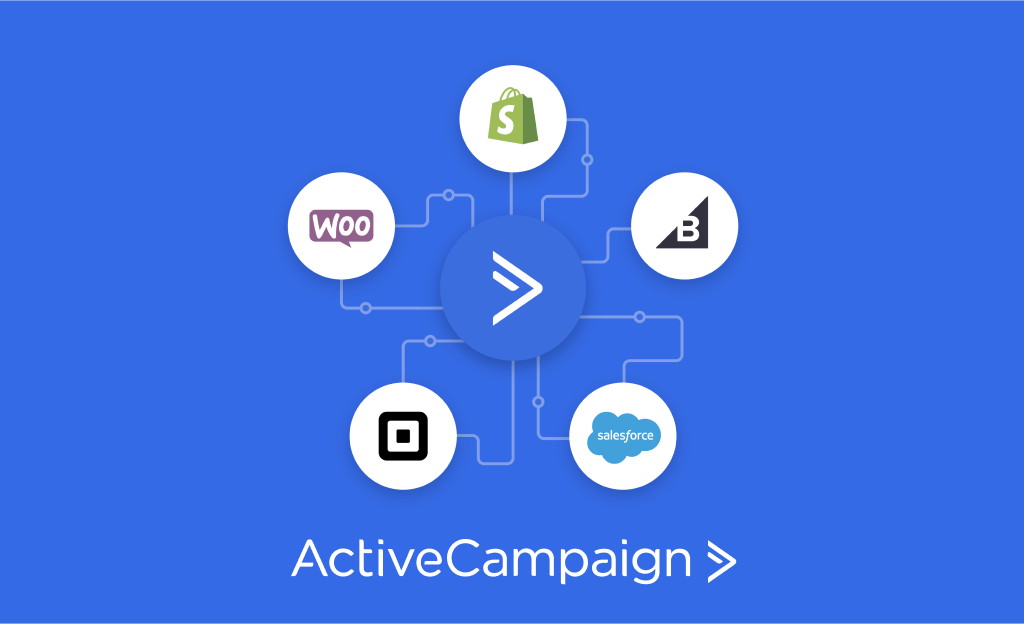 Using the information you currently have now in your eCommerce platform, you, as an ActiveCampaign user, can segment your business in a few different ways.
Purchased items, purchasing backgrounds, purchase volumes, cost of items, geographic locations of clients, when a consumer last made a purchase, the number of goods a consumer has bought, median customer purchase amounts, and a merchandise category's popularity.
Let's now check how these various components come together through a comprehensive ActiveCampaign implementation in your eCommerce store.
1. Integrate with eCommerce connectors
ActiveCampaign has hundreds of connectors available for browsing. Here's all you must know about the four best-known eCommerce connectors if you desire to get going right away.
Shopify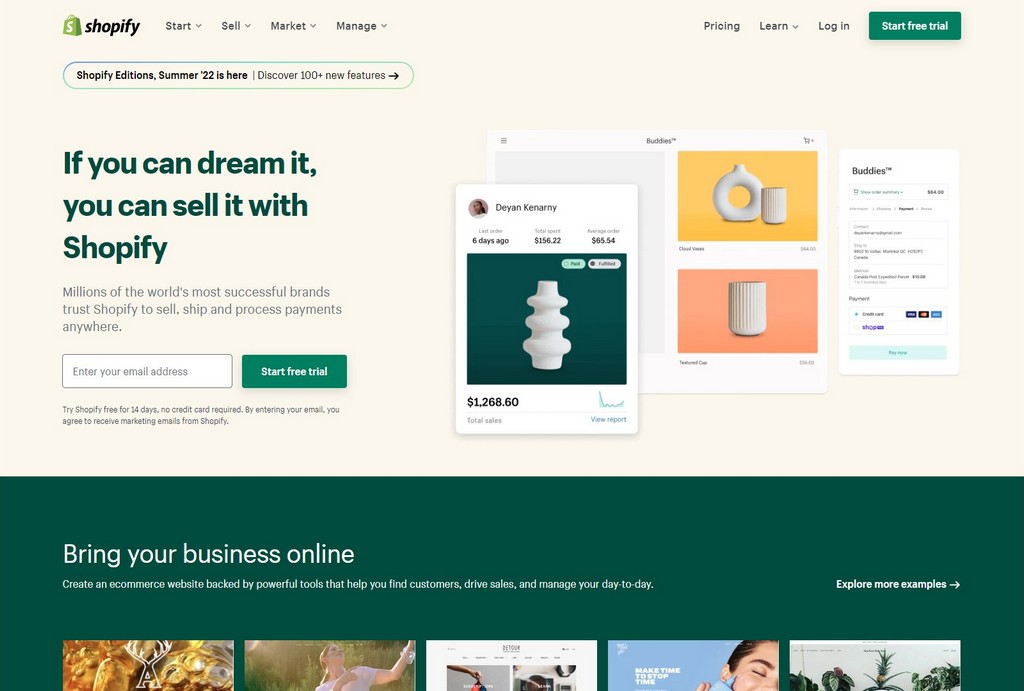 According to Shopify, anyone may create a free retail site and sell their goods using this platform. Using Shopify POS (point of sales), you can also offer their products in person.
How can you integrate Shopify and ActiveCampaign?
The Plus, Professional, and Enterprise plans all include access to the Shopify connection. With the aid of this integration, you can send tailored messages and start useful automation by syncing client information from your Shopify store directly into your ActiveCampaign account.
There are two ways to link Shopify and ActiveCampaign:
Via ActiveCampaign, there is direct Zapier integration with a third party that can add your clients as contacts.
An income conduit that, in exchange for an additional monthly fee, sends information and e-commerce automation sequence into ActiveCampaign.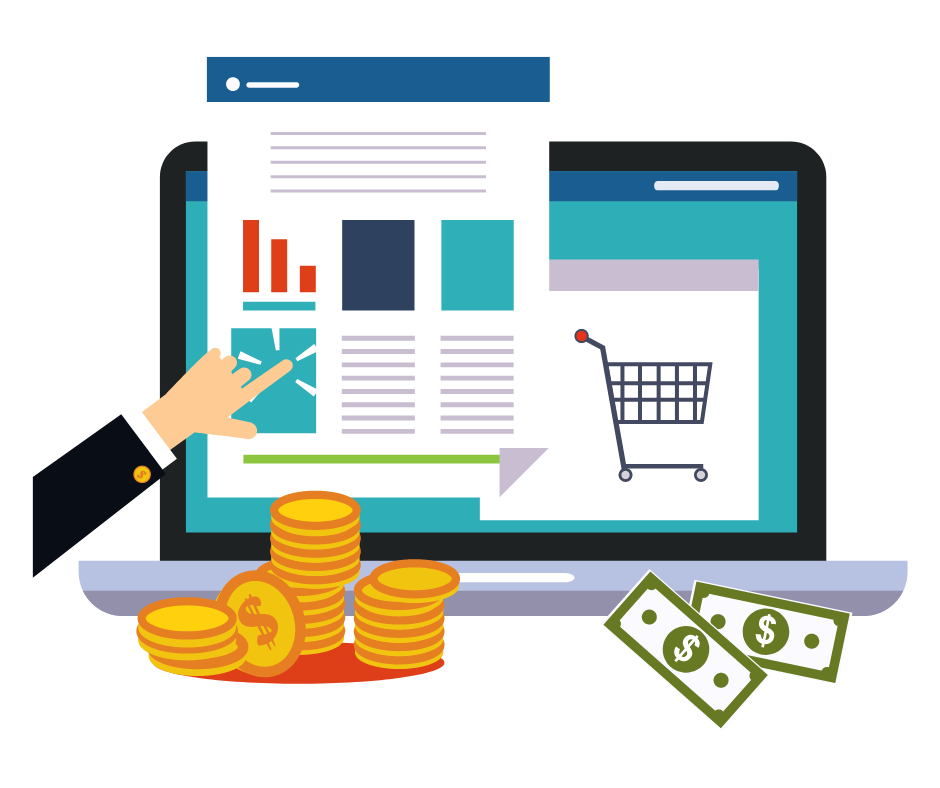 Don't wait for the profits, make them!
Start a profitable dropshipping business with DSM Tool. Get a free course and a free trial of the software.
BigCommerce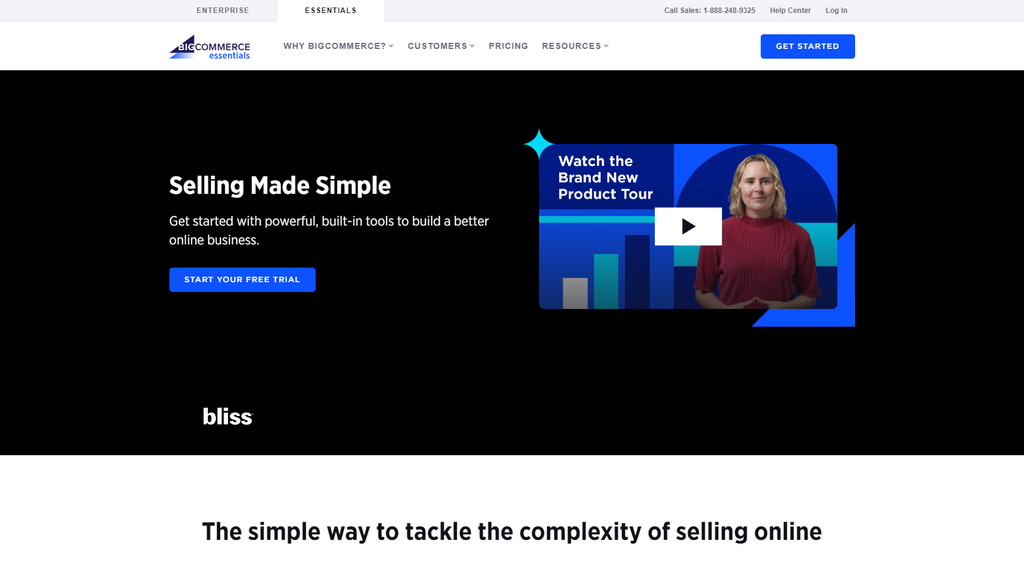 BigCommerce is an eCommerce platform that offers a complete answer for an organization's online store. BigCommerce is a well-liked choice for retailers looking to sell tangible things online.
How can you integrate BigCommerce and ActiveCampaign?
The Plus, Professional, and Enterprise plans all include access to the BigCommerce integration. Pass client data directly into your ActiveCampaign contact records and automation using the Bigcommerce platform.
There're three ways to combine ActiveCampaign and BigCommerce:
Through ActiveCampaign, there is a direct integration.
Integrating Zapier with a third party.
Automatic import: This choice employs ActiveCampaign's automatic import tool and passes contacts to one or more ActiveCampaign lists. Although free and accessible on all plan tiers, this integration alternative is less complete than direct integration.
WooCommerce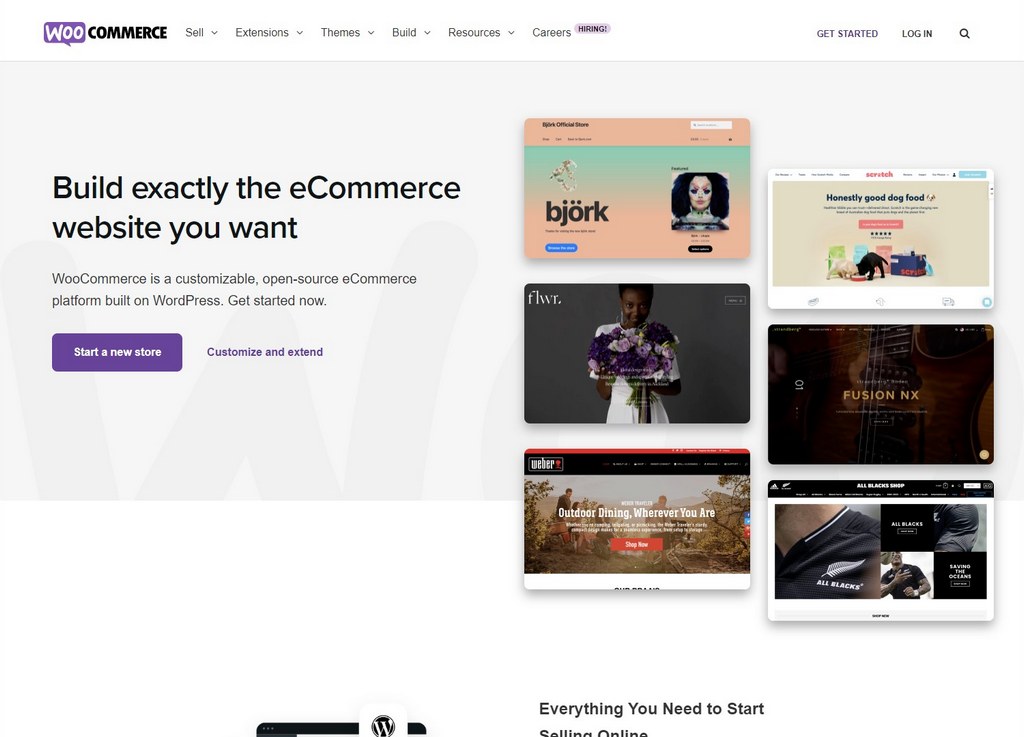 A WordPress eCommerce toolkit called WooCommerce aids with online sales. WooCommerce integrates with WordPress to make it simple to handle online payments.
How can you integrate WooCommerce and ActiveCampaign?
You can link your contacts between ActiveCampaign and WooCommerce by using two plugins. With forms, automation, and effective segmentation, you can create your own robust eCommerce presence and bring in new clients.
WooCommerce can be integrated with ActiveCampaign in one of two ways:
Direct ActiveCampaign integration with Deep Data
Integrating Zapier with a third party
Square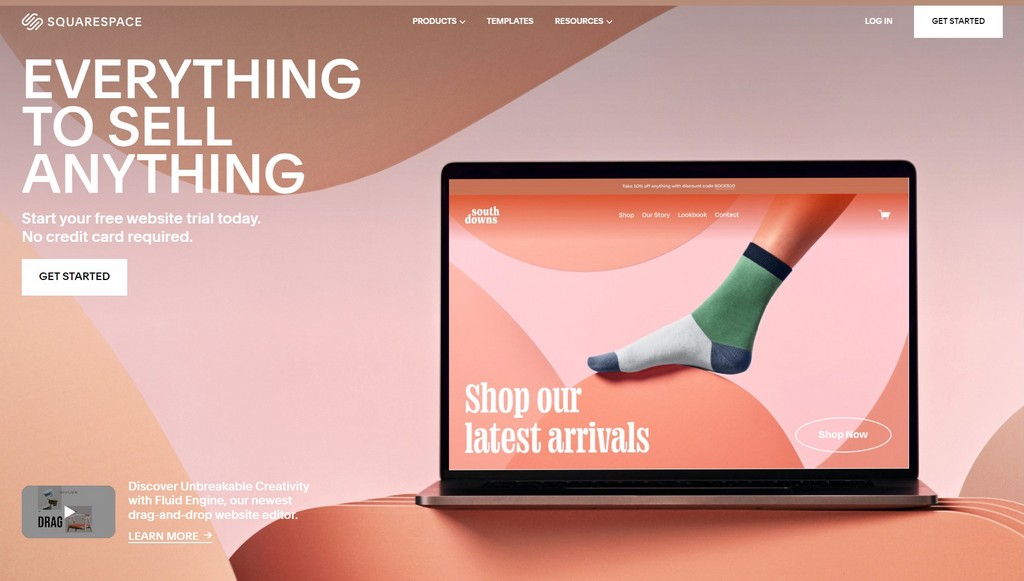 From secured processing of credit cards to POS systems, Square helps thousands of merchants operate their businesses.
How can you integrate Square and ActiveCampaign?
You may link eCommerce activities in your Square platform with your sales and marketing procedures in ActiveCampaign using the Square Deep Data connector. It synchronizes all of your existing Square clients as well as past payment information.
You can utilize the ActiveCampaign Deep Data connector to link your ActiveCampaign account with Square.
As you can see, ActiveCampaign can become a staple marketing automation tool for your eCommerce store's tech stacks – given its seamless integration features. But have you wondered if there's any alternative to ActiveCampaign? As you read more here to understand about ActiveCampaign, you'll be better informed about its functionalities, and which platform is its greatest substitute.
2. Automate customer experiences with

ActiveCampaign eCommerce

software
You can deploy ActiveCampaign to improve communications with each user in your list by basing them on their previous browsing and purchasing habits. Whether you're running your own retail site, marketing on a trading platform, or doing both at once, ActiveCampaign has you covered. Here's how:
Reach and involve customers throughout the client lifecycle.
Promote brand loyalty by going beyond the original purchase.
Get the resources you require in a few minutes to convert one-time customers into brand loyalists throughout the full customer experience.
Find the best customers to expand your clientele and eCommerce store.
Grasp the attention of your audience with communications tailored to their needs.
Retain clients, cultivate brand aficionados, and encourage patronage.
Tip
Customer service is always part of any business. You have to be ready to face different kinds of customers and provide the best customer service experience.
3. Engage clients and connect with them
Using ActiveCampaign, you can connect with your clientele effortlessly across all mediums. You're able to deliver a linked and unified interface across social media, texts, chats, emails, and messages.
Another way to deploy ActiveCampaign is to save time and promote expansion. How? Optimize your selling process so that sales can concentrate their efforts on the prospects that are most crucial to their funnel.
ActiveCampaign is built to assist you as you expand in the coming years and is tailored to the manner you conduct business today.
4. Automate sales and CRM (customer relationship management)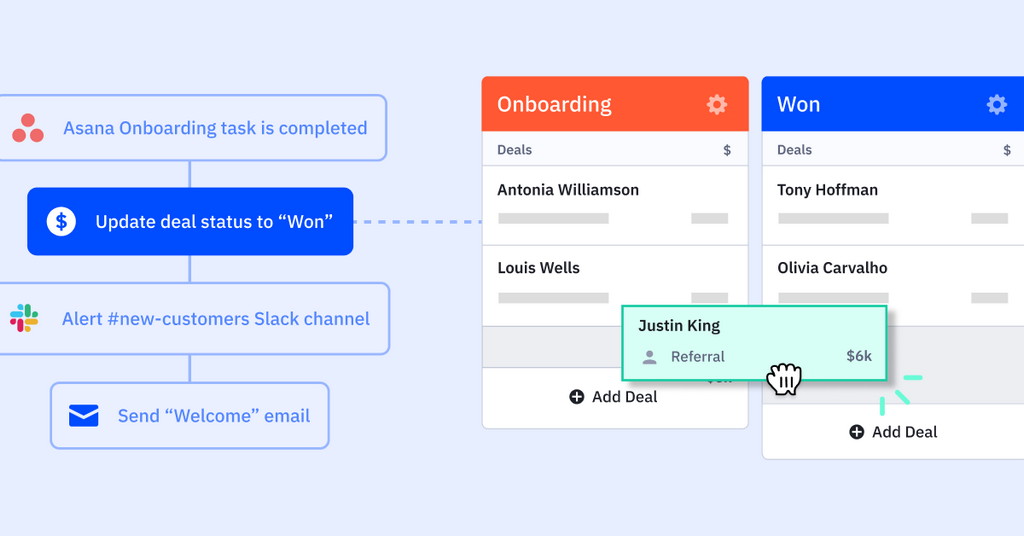 For effective CRM with ActiveCampaign eCommerce software, ensure uniform consumer data files, keep track of your prospective consumers and order fulfillment automatically, and ensure that your sales staff have more information to support one-on-one follow-up discussions. Target the appropriate prospects instantly and handle the marketing that no other person has time to do.
To get your staff on the identical page and prevent errors, use sales automation
View the development of each lead
Lead engagement can be quantified through lead scoring. You can always see which prospects are prepared to speak with your team by updating ratings based on conversations, email interactions, and site activities
Automatically create new deals
Stop wasting time clicking in circles to make new transactions. When leads perform specific activities, such as uploading forms, downloading lead magnets, or requesting demos, instruct ActiveCampaign to build offers.
To persuade folks who are on the brink, automatically send outreach.
Your sales staff concentrates on warm leads. However, you don't want to lose track of other prospects. To foster leads until they're prepared to make a sales pitch, use timed outreach.
Inform your group when leads take action
Inform your sales staff when a prospect takes a specific action. Deliver an alert message when a lead looks at particular sites or submits a quotation inquiry so that your salespeople may follow up right away.
Depending on the lead activity, assign duties
Assign tasks to your sales staff to manage them. Depending on what transpires with their prospects, assign duties to each person in your sales force. Ensure that everybody is always in agreement
Manage every contact you have
Keep everyone in your contact details on one platform. Operate from your individual email account, access transaction history via a smartphone application, and have contact information automatically updated as deals progress
5. Promote your emails and services
To organize timely follow-ups, advertise new deals, and maintain contact and engagement with your clients, use customized, timed emails. In order to monitor any possibilities for follow-up, offers, and accurate order updates, integrate emails, online chats, and text conversations.
Automate marketing
You can deploy ActiveCampaign to automate your marketing processes in the following ways:
Deliver cross-channel integrated experiences.
Save time by using processes or drip campaigns.
Automate the lead nurturing process. People can be guided through automated processes according to their specific interests before being encouraged to act immediately.
Individualize interactions across channels
Integrate pertinent experiences directly into the design of your web pages and website. Employ tags to group people according to their activities and interests, then use a different network to follow it up with even more pertinent messaging.
Send out free offers and gather contact details
Utilize highly effective, customizable forms and pages to collect contact information. Initiate automation that sends lead magnets, then launch a nurturing sequence after that.
Use professional presentation templates
Visuals are a surefire way for your customers to digest a lot of information. They are colorful, interactive, and engaging. These presentations can be repurposed for your social media channels and email marketing campaigns. Try these out to give your campaigns a boost.
Go where the customers are
Your target audience is not confined to their inbox. Utilize Twitter and Facebook connectors, personalized landing sites, and automated SMS messaging to contact them across platforms.
Locate your most interested leads
Who's listening to what you've got to say the most? It's simple to locate your best-qualified leads thanks to lead scoring as well as engagement tracking.
Through each phase of the customer lifecycle, deliver pertinent messaging. With the aid of ActiveCampaign, you can create targeted, cross-channel marketing campaigns that dynamically adjust their messaging depending on a consumer's pre-, mid-, or post-purchase.
6. Automate services
Consider the needs of the customer and enhance every interaction. Personalize your customer support.
You must be aware of a customer's previous interactions with your business before you talk with them or send them an email. Determine their demands by looking up any issues or inquiries they may have previously had.
Recognize and reward your greatest clients.
Offer discounts or rewards to clients who make frequent purchases, or build communities of loyal customers who will promote your company, so expanding your clientele from the bottom up.
Keep tabs on customer interactions and actions.
Realizing what your consumers want to see is the first step in offering a great user experience. Find out what your top customers like to buy by tracking previous email clicks, sales, and live conversations throughout the ActiveCampaign service.
7. Avoid unpleasant customer experiences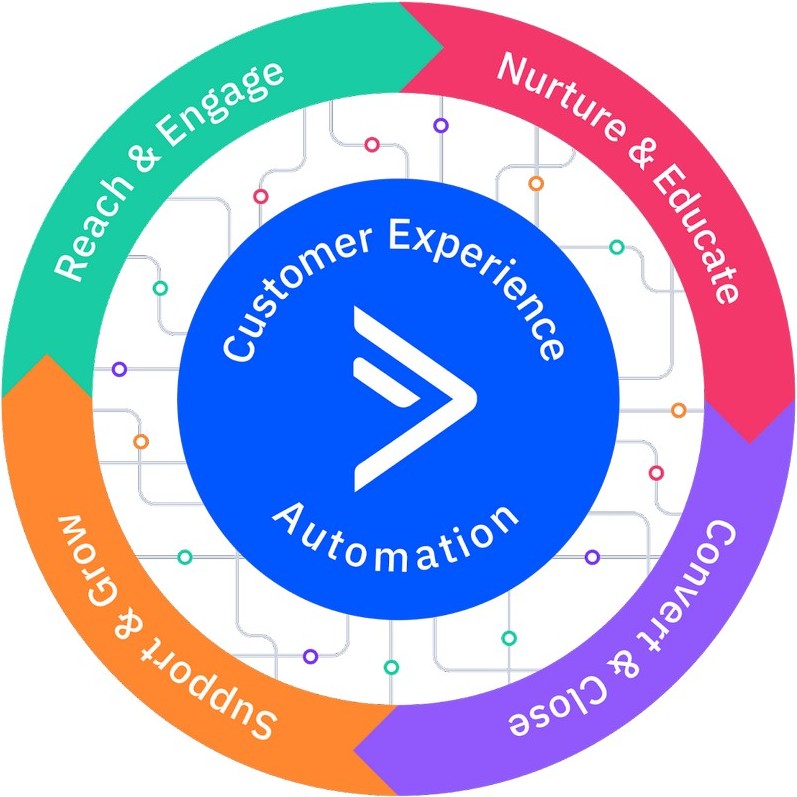 Tracking client health and taking action so that you can intervene to provide assistance is made simple by lead scoring, involvement tagging, and workflow automation.
Recognize when clients and accounts run the risk of receiving unfavorable reviews, having a poor experience, and other things.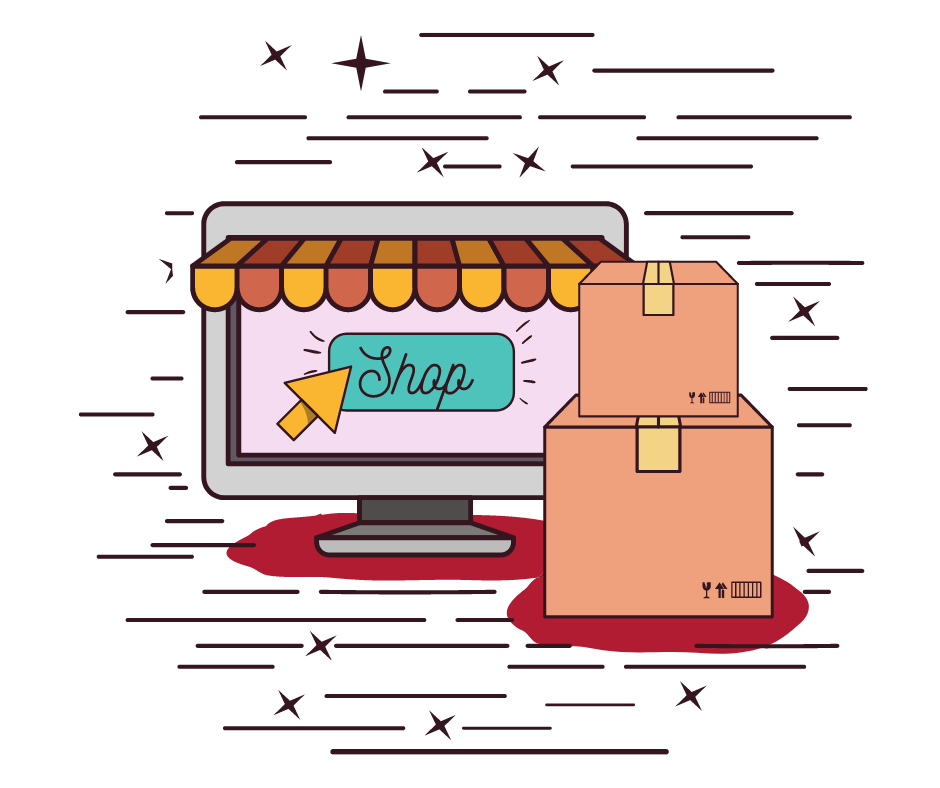 It's time…
Don't wait for success to come. Hire yourself and start your own dropshipping business
ActiveCampaign eCommerce store must-have tool!
It's simple to understand why ActiveCampaign is a staple eCommerce marketing automation tool in any marketer's tech stacks given its features, which span across the following:
Automated processes,
Personalized texts,
Mailing builders,
Autoresponder rationale,
Marketing automation, and
Sophisticated segmentation features.
For a low beginning fee, ActiveCampaign eCommerce software offers ultimate user experience automation solutions targeting B2B, B2C, or eCommerce audiences!
About the author: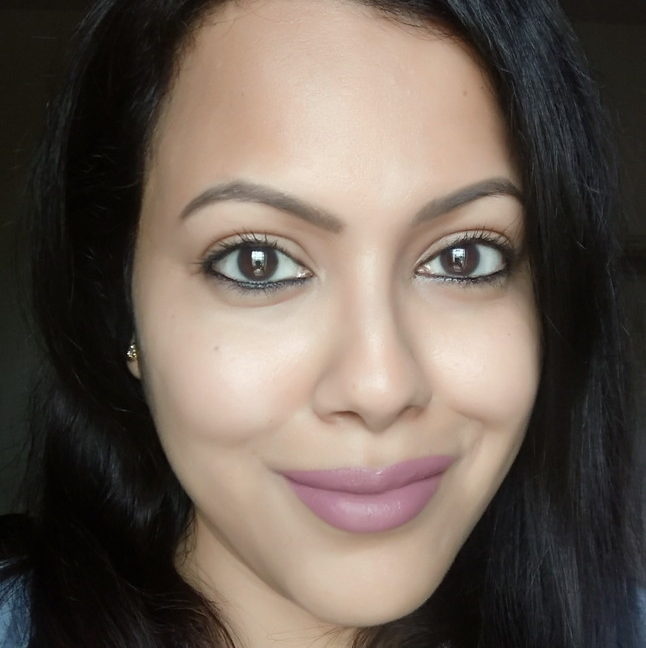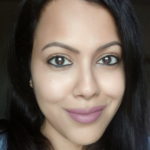 Atreyee Chowdhury is a freelance content writer with more than 10+ years of professional experience. She is passionate about helping SMBs and enterprises achieve their content marketing goals with her carefully crafted and compelling content. She loves to read, travel, and experiment with different cuisines in her free time. You can follow her on LinkedIn.