12

min read
Alitools is one of the best AliExpress Chrome Extensions you can use for more efficient shopping and easier dropshipping from Ali Express.
When it comes to dropshipping, I am constantly finding highly demanded items on eBay and sourcing them from Aliexpress at a very low price. Now, let me tell you a secret, this takes me literally less than 10 minutes.
So, I want to share with you my amazing experience with one of the best Aliexpress extensions I've used, that allows me to save time when sourcing dropshipping products. Before I dive into the subject, let me show you what I mean:
Here's a list of 10 different profitable products I found on eBay with more than 4 sales in the past month with an overall potential profit of +$2000 and guess what? I found the exact same items on AliExpress using one simple and free AliExpress addon! — cool, huh?
By the way, if you want to get access to this Google Sheet, you can get it right here.
Okay, now it is time for me to show you how to get this efficient, quick to install and free tool you can use to find great products for dropshipping from AliExpress called Alitools.
Keep reading to learn how to use Alitools for Aliexpress shopping, finding profitable products to sell from AliExpress, and getting products you want at a cheaper price and from reliable sellers.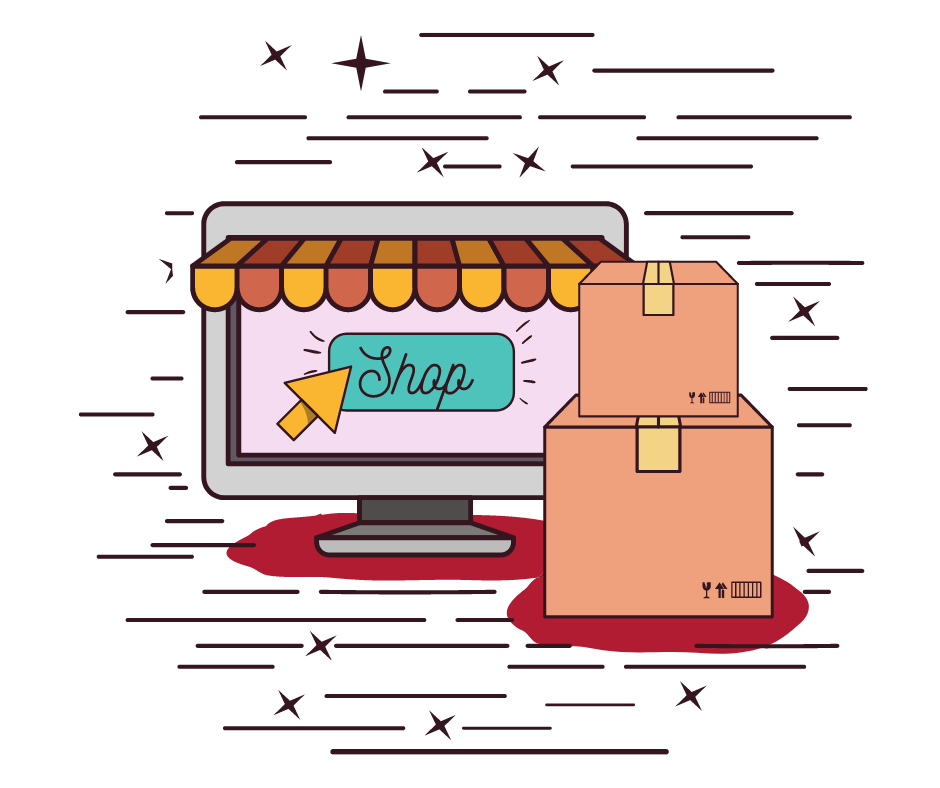 It's time…
Don't wait for success to come. Hire yourself and start your own dropshipping business
What is Alitools?
This must-have Aliexpress Chrome Extension gathers information about the product's price changes, seller's rating, and reviews on the Aliexpress product pages. Besides, it presents you with a list of similar items with the indicated sellers' rate.
This would be super convenient when it comes to analyzing a seller on Aliexpress, whether you choose to buy as an online shopper or source the item as a dropshipper. And here is why.
Since 2014, Alitools has been collecting information about stores, sellers, different products, and their constant price changes. Nowadays, it is one of the best free Aliexpress Price Tracker Extensions and AliExpress extensions — yes, free! So, if you're a dropshipping beginner or a shopping enthusiast consider using this tool to track down great items at a low price.
So, how does this free dropshipping Chrome extension work? Keep reading to find out about other features that Alitools offers.
Alright, let's say you've decided to download Alitools. Here's how you install it: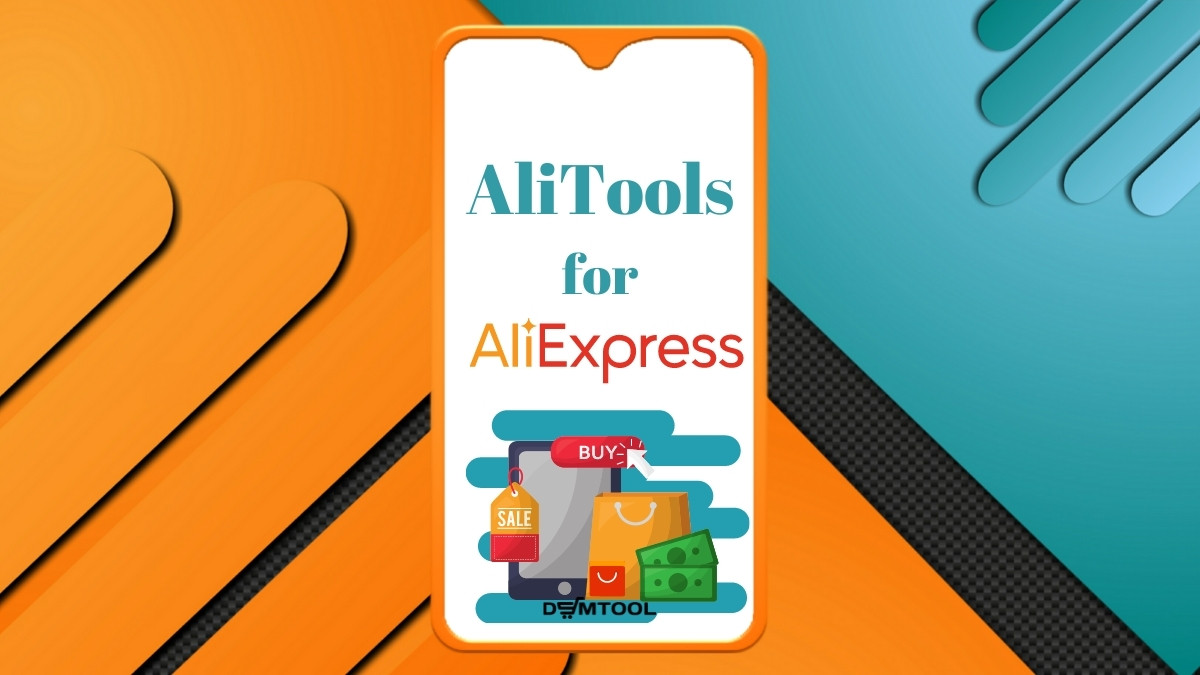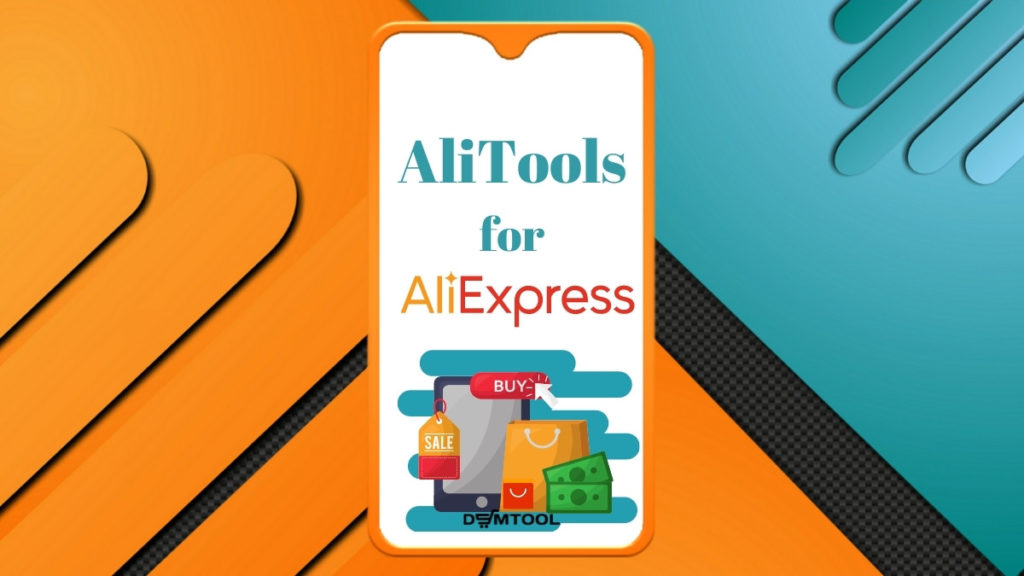 How to install Alitools for Aliexpress?
Since this shopping assistant is compatible with many different platforms (browser extensions, mobile apps, website applications), it's necessary to install it from the official store:
Alitools for Chrome:
Go to the Alitools download page in the chrome web store. Click on the Add to Chrome button, and you will add it to your Chrome browser.
Alitools for Firefox Browser:
You can download this extension for Firefox Browser here. Just click on Download Firefox.
Alitools for Opera is similarly available for installing on the Opera Web store.
Alitools for Microsoft Edge is available for installing on this page.
Alitools Android can be installed from the Play store.
Let's quickly walk through this simple process:
If you have Google Chrome installed, you can simply head over to the Alitools official website from the search page: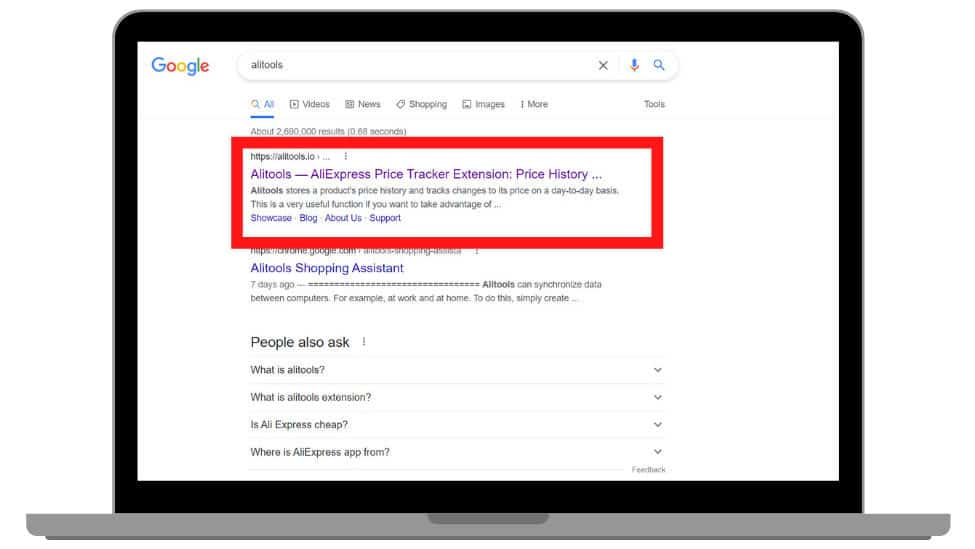 So, once you reach the official page, simply click on the "Install for free" button: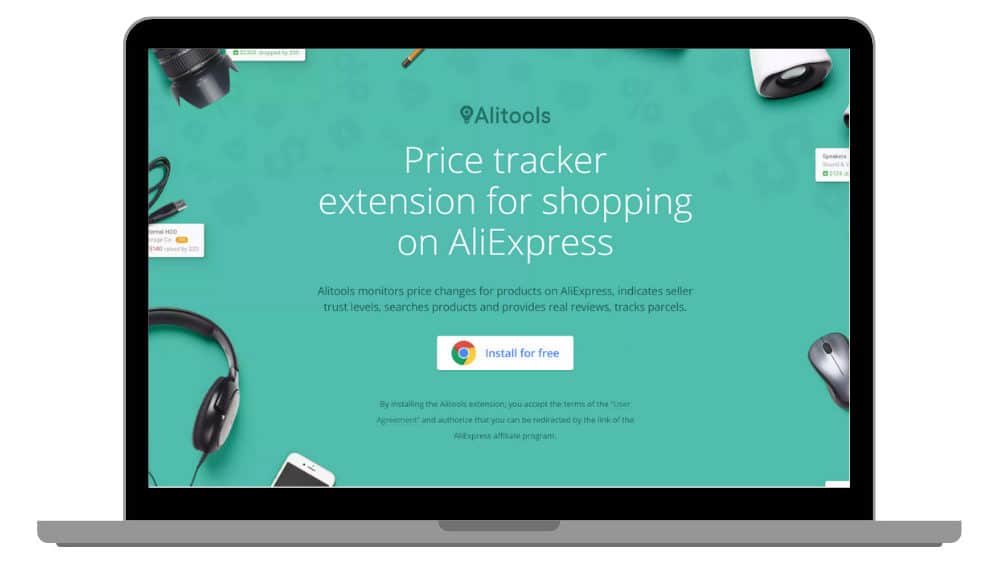 You then will be directed to the installation page and just add the extension to your Chrome: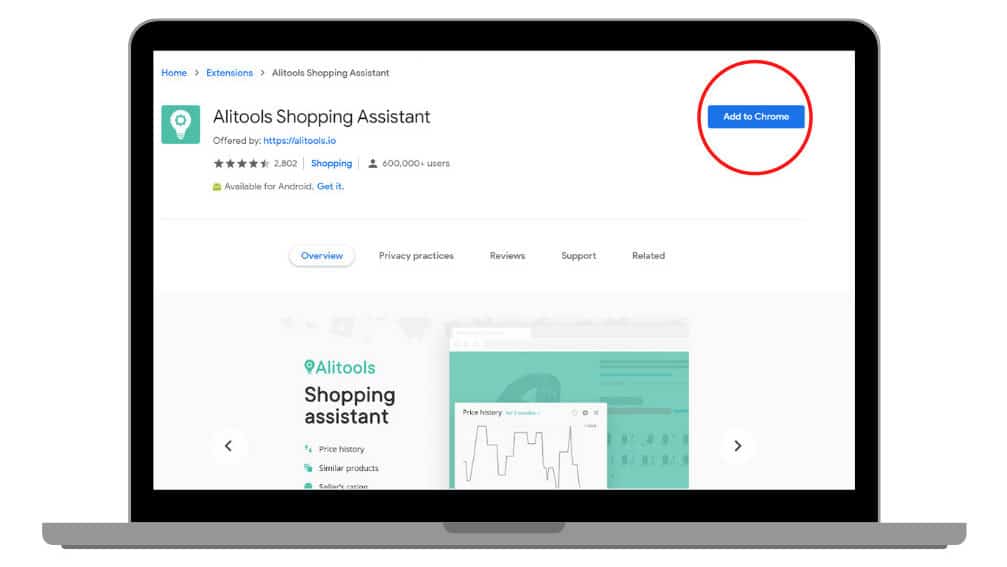 Once you finish up, just make sure that you have it enabled and you will be ready to benefit from this awesome AliExpress Chrome extension!
So, the installation process is very straightforward and it only takes a couple of minutes to fully install — literally. Once this shopping tool is downloaded, go to Aliexpress, and you will see it on your browser extensions bar. Click on it to start using it.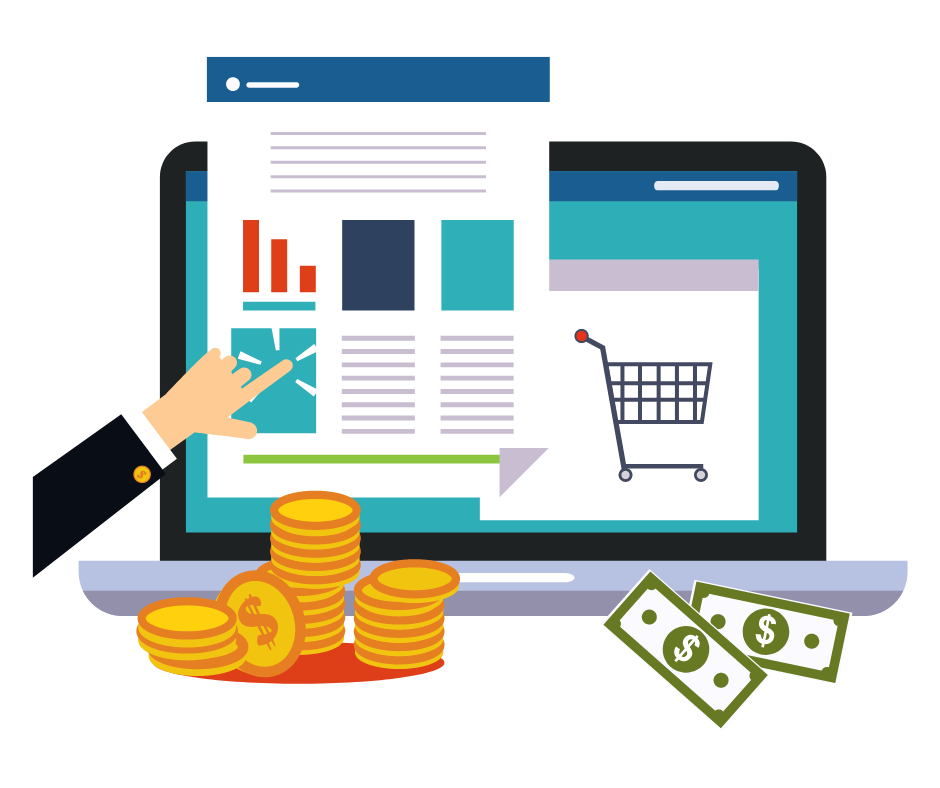 Don't wait for the profits, make them!
Start a profitable dropshipping business with DSM Tool. Get a free course and a free trial of the software.
Quick overview of all Alitools features
Alitools, compared to other trackers or assistant tools, stands out the most because it offers a smooth and trusted service.
Now let's go through the Alitools features to learn more about how you can use it when dropshipping from Aliexpress or simply for a personal shopping trip there.
1. Product search by image for Aliexpress:
Right, this dropshipping extension is quite commonly used for product search by image for Aliexpress. If you are starting a dropshipping business, be ready to spend a lot of time doing product research. However, this extension will definitely save you some time.
Let's say you find a hot product to sell online among the bestsellers on eBay, Amazon, Wayfair, Chinabrands, any other dropship supplier, or on social media.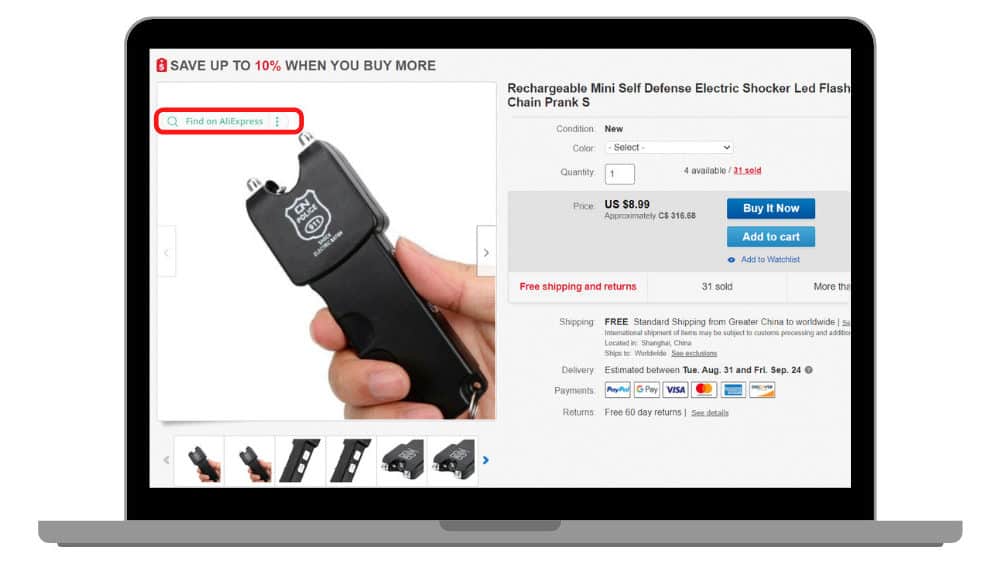 The Alitools product search button appears on images from multiple sites, including social media. Just click on it and this browser extension shows you the exact same item if not similar items on Aliexpress.
So, no more wasting your precious time. You can source the same product you found by simply hovering over the image and clicking on where it says "Find in AliExpress".
It'll give you a list of different sellers who are offering the same product or similar products on AliExpress. You can sort from the cheapest option to the most popular option.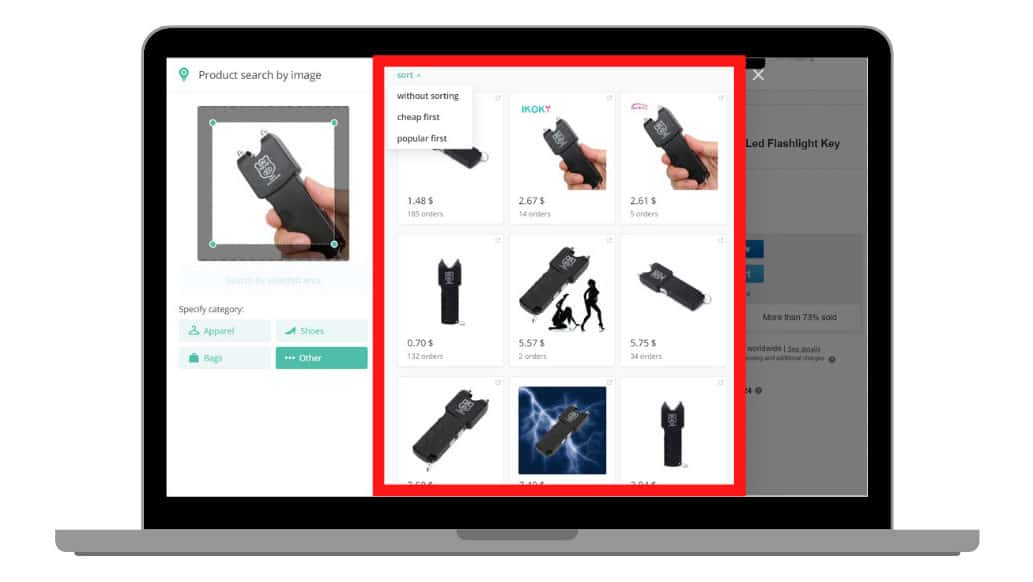 Pro Tip:
Always go for the cheapest option to maximize your potential earnings when you sell it in your store. However, make sure that the option you choose has generated more than 10 orders. 
The reason is you want to ensure reliability. And it is easier for you to overall review the product's quality along with the seller's performance if the item has enough orders, reviews, and product star rating — You're welcome.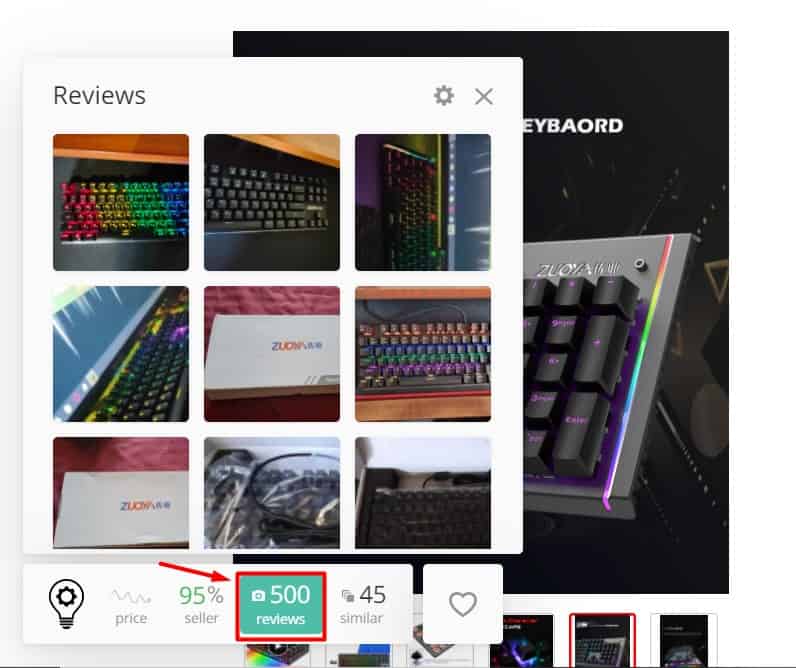 2. Search for similar products
Now, let's say that you already know what product you are going to sell online. You located it on Aliexpress but the seller doesn't fit your requirements — it could happen more than once.
For example, it ships to a limited number of countries or doesn't offer ePacket delivery or other free and fast Aliexpress shipping methods.
Alitools offers you a list of similar product suggestions that will definitely help you save up time in analyzing a seller. Besides, it gives you more options to choose from in a matter of one click away.
Click on the Similar button on the Alitools bar (on the left bottom part of the product page) to see similar Aliexpress items.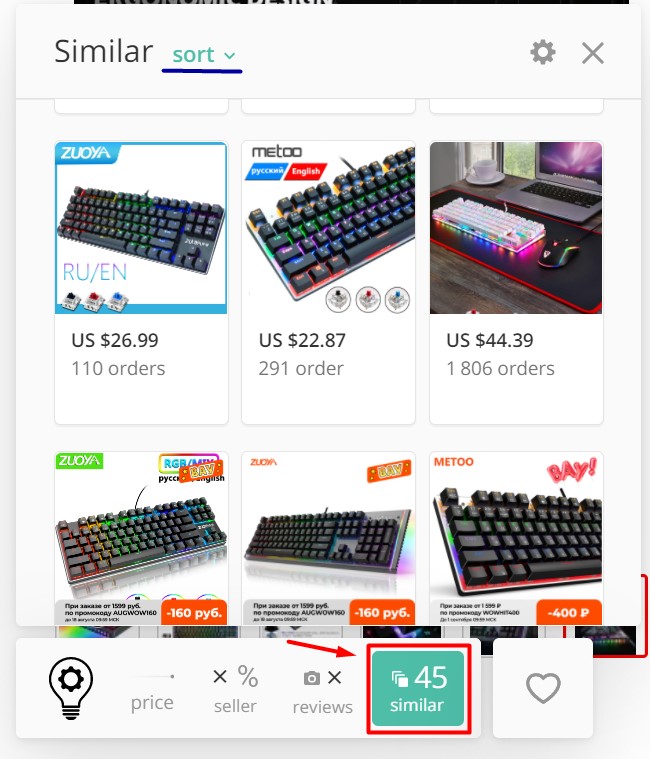 Similarly, as in a previous case, you will see a product suggestion from different Aliexpress sellers with already analyzed reliability, number of reviews, etc. Making your choice easier. Use the necessary filter with the "Sort by" button up to your preferences.
In addition, dropshippers can find this feature especially useful in case something goes wrong. For example, the price goes up or the item is out of stock on their main supplier's page. So they can use this Aliexpress extension to replace their supplier and avoid product cancellations — this is very convenient!
PRO TIP:
Use the dropshipping monitor software, DSM Tool to adjust your target price to the changes that happen with a product price or quantity.
3. AliExpress Seller Check with Alitools
Alitools uses internal metrics to rate sellers, display full descriptions of them, and help you make the right decision. It is a smart move when it comes to buying any product on this website. It can help you decide whether to continue purchasing from the selected seller or not.
As you can see in the image above, this Aliexpress extension finds and provides users with reviews of the product they are interested in. I am talking about real product reviews! This will allow users to check the product closer through pictures.
4. Finding the best low prices options & tracking orders:
Alitools Extension will help you track your orders after purchasing and notify you if there is any status change. This will allow you to always be on top of the packages you send to your clients.
Moreover, AliExpress is known for having products sold at lower and yet still reasonable prices. Well, Alitools is also an Aliexpress price tracker extension. You can get the right product for a fair price compared to other marketplaces. Like previously mentioned, this tool helps you find those deals quickly!
Just click on the button Price on the Alitools bar to see the product price history.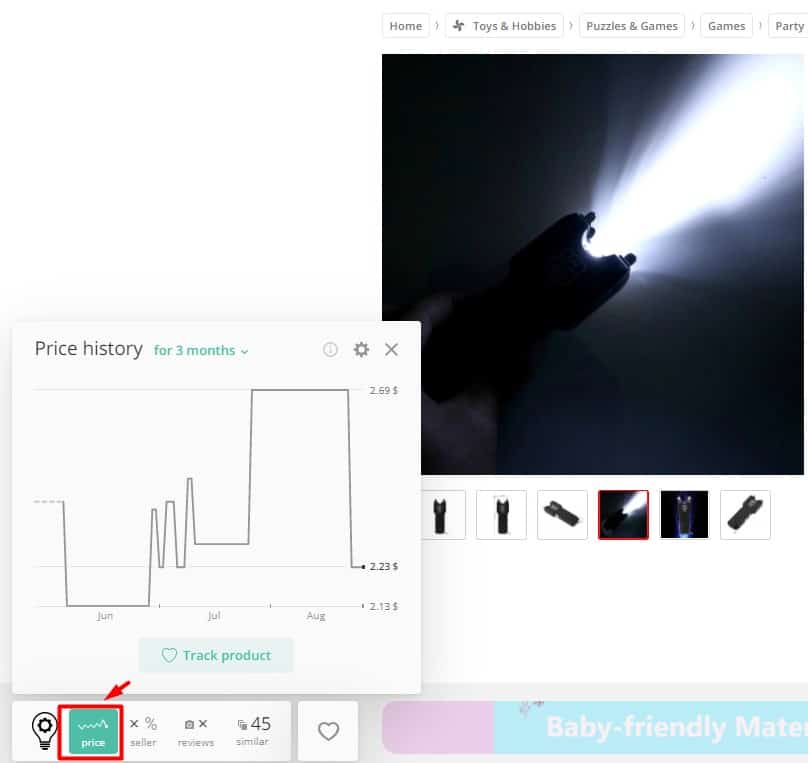 Click on the heart button on the Alitools extension bar to add your wished products to the list for tracking prices.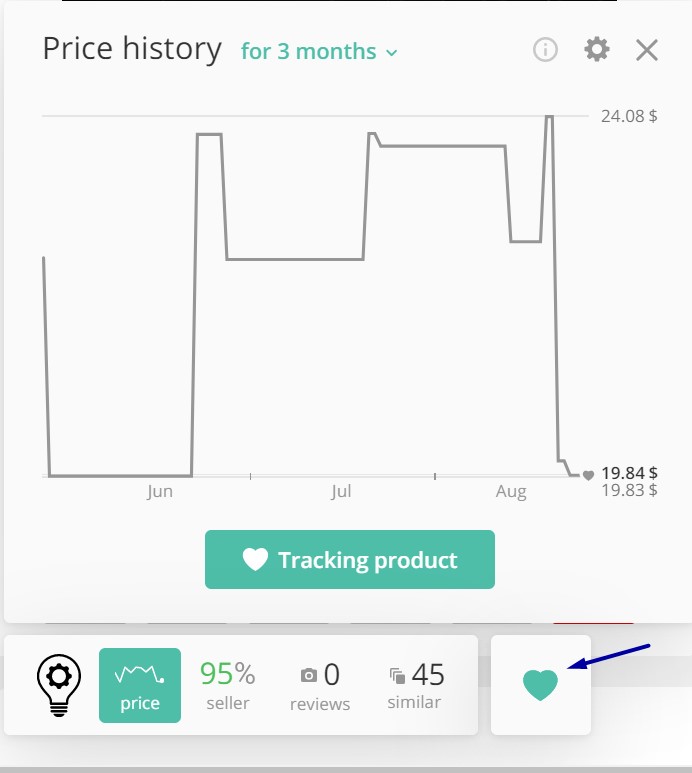 Once it's done, you can always check them by clicking on the Alitools sign on your browser extensions bar > Products.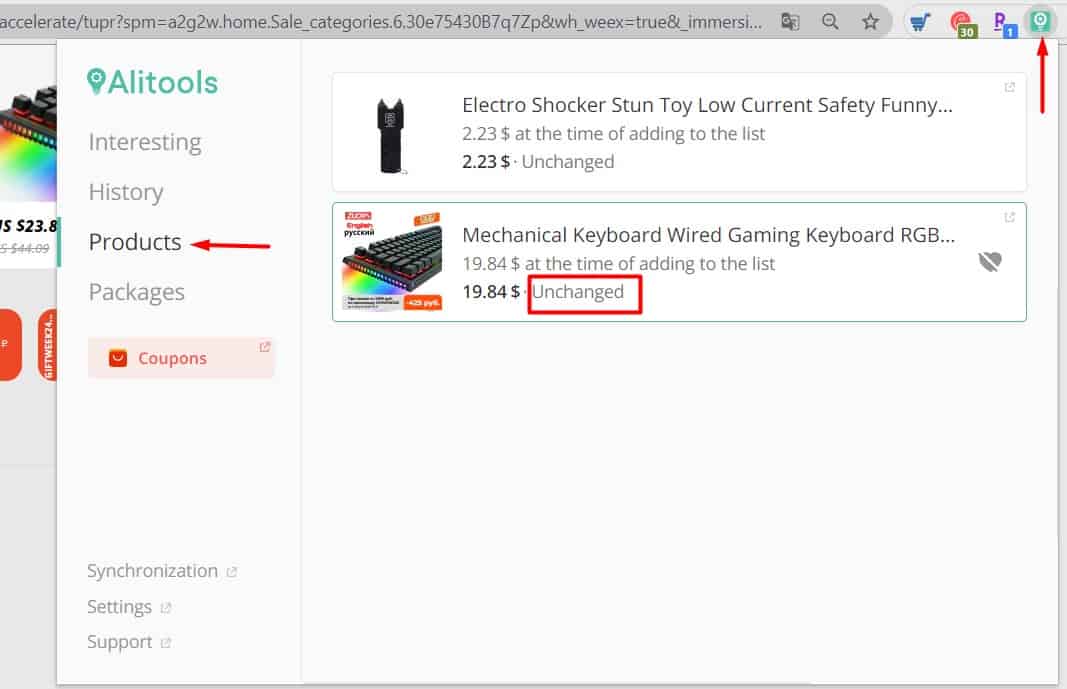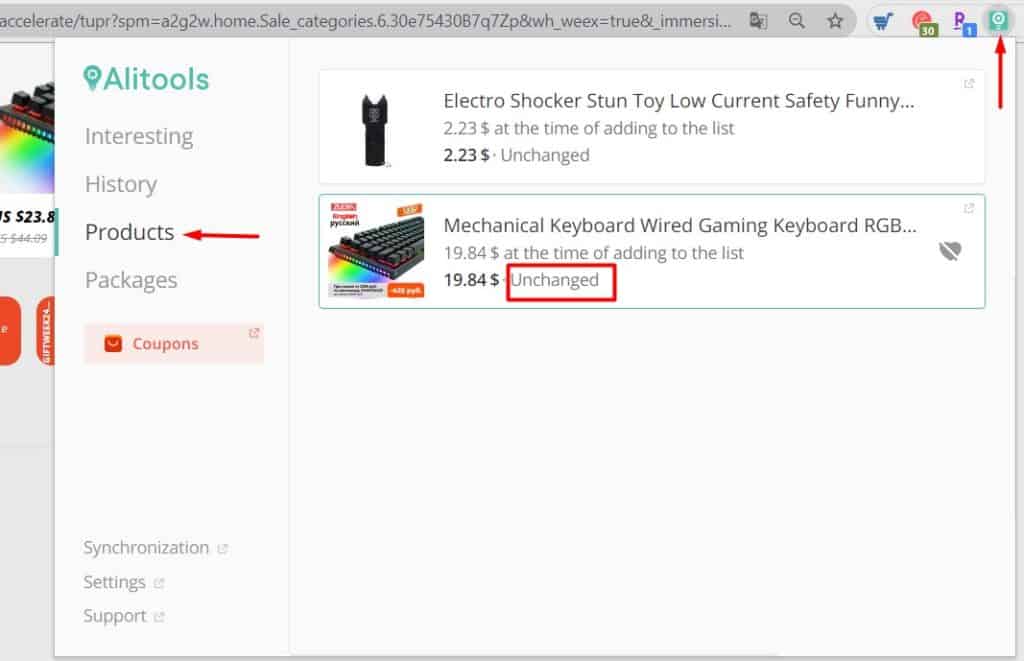 By the way, the section "History" above the section "Products" will save all items you have checked on Aliexpress and some other online shopping platforms. That's a quick way to find interesting items you have checked already before and compare their prices and sellers' ratings now.
Final Lines
So, there you have it! These are 4 great features that Alitools offers and trust me, they will definitely help you in your dropshipping journey or will improve the Aliexpress shopping experience. When it comes to product research, it is super important to find demanded items on the marketplace you are interested in selling in and sourcing them elsewhere at a reasonable price.
That is why we always suggest beginners use Aliexpress as their main sourcing website, at least when they are starting to dropship. One of the biggest reasons is because of this Aliexpress Chrome extension, it is so simple and convenient to use not to mention it saves you so much time — really, it's a complete time saver!
Give it a try to Alitools, one of the best tools for dropshipping and shopping, and let us know your experience in the comments below.