15

min read
A lot of you may know a thing or two about the Facebook Marketplace and how to sell in it. A lot of dropshippers are joining in as well trying Facebook dropshipping and looking for best selling items on Facebook Marketplace. The platform is an untapped goldmine for many eCommerce and dropshipping sellers. And that's why it is gaining popularity.
But what about the fact that there are certain products that are selling a lot better than others?
Sales skyrocket for specific Facebook categories and a bunch of Facebook sellers are profiting wonderfully from this. That's why in this article I will be pinpointing the best selling items on Facebook Marketplace.
— Let's start!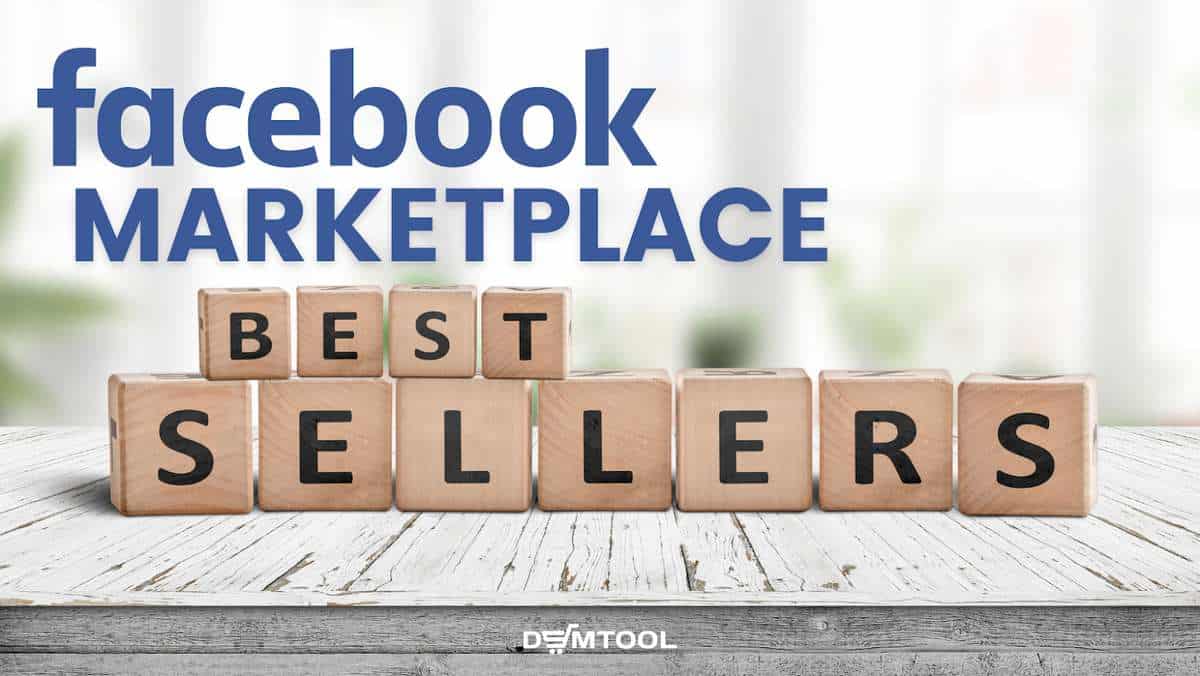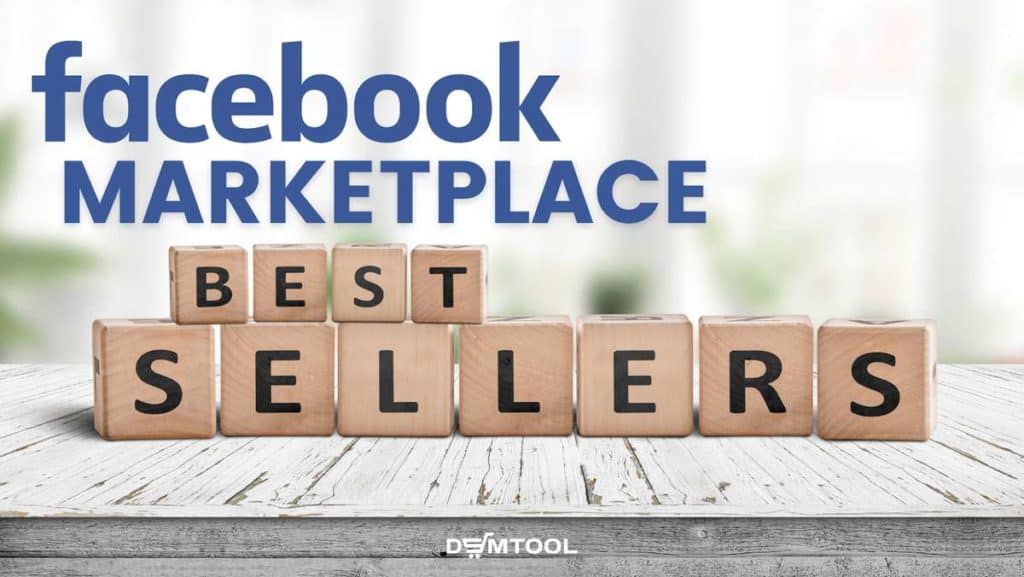 What to Sell on Facebook Marketplace

?
As you know, when it comes to overall sales, some eCommerce categories seem to do best depending upon the demand and supply that the Marketplace offers. The Facebook Marketplace has a variety of 18 different categories users can choose from.
Dropshipping on Facebook has a somewhat same feel as dropshipping on eBay, there are highly demanded niches of products that buyers are constantly looking for. Normally those categories are Home Decorations, Garden & Tools, Home Improvement Tools and Toys. But there are a bunch of other great profitable niches you can look into.
— Here are the top 10 most selling categories for Facebook Marketplace Dropshipping.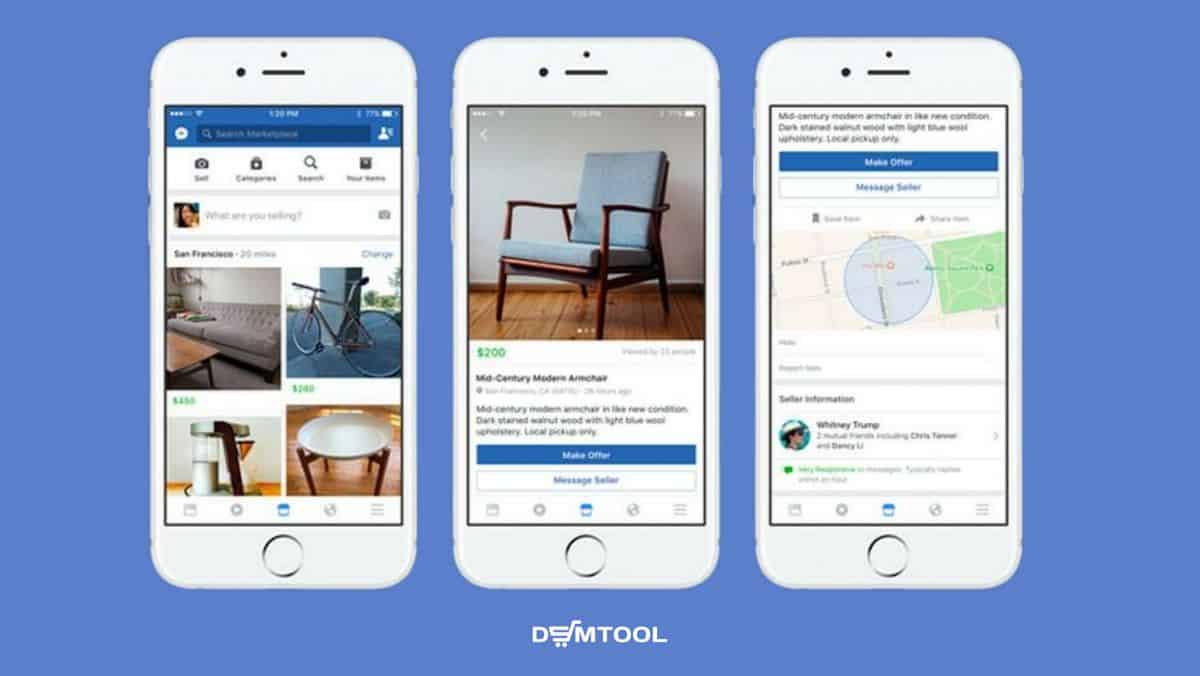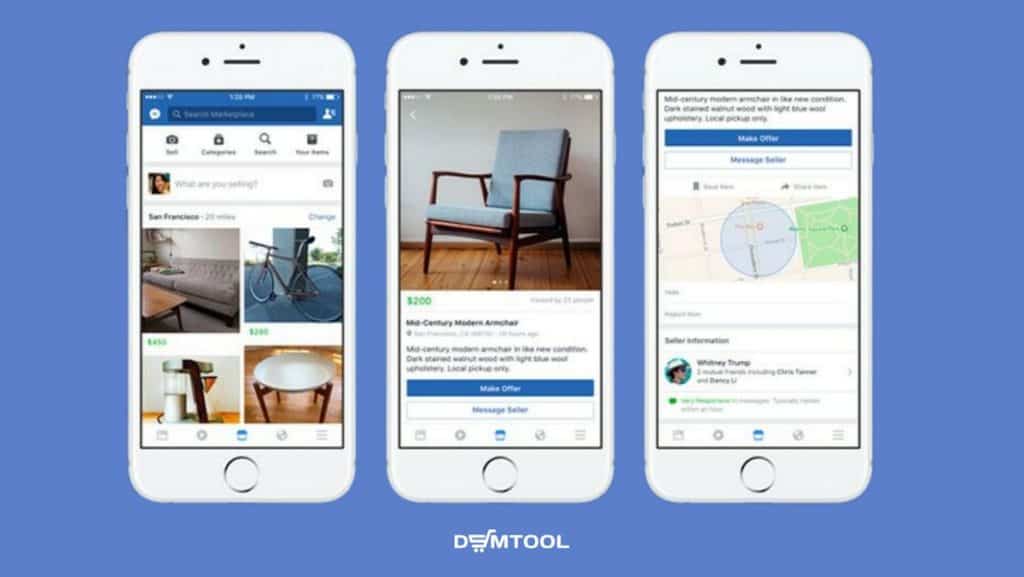 Top Facebook Marketplace Categories:
1. Custom promotional products for selling on FB Marketplace
As we all know, customized promotional products are the niche that covers different groups of consumers. Whether these are corporate organizations that use custom promo products for their events or individuals who want to stand out – they all made this category one of the most demanded and profitable.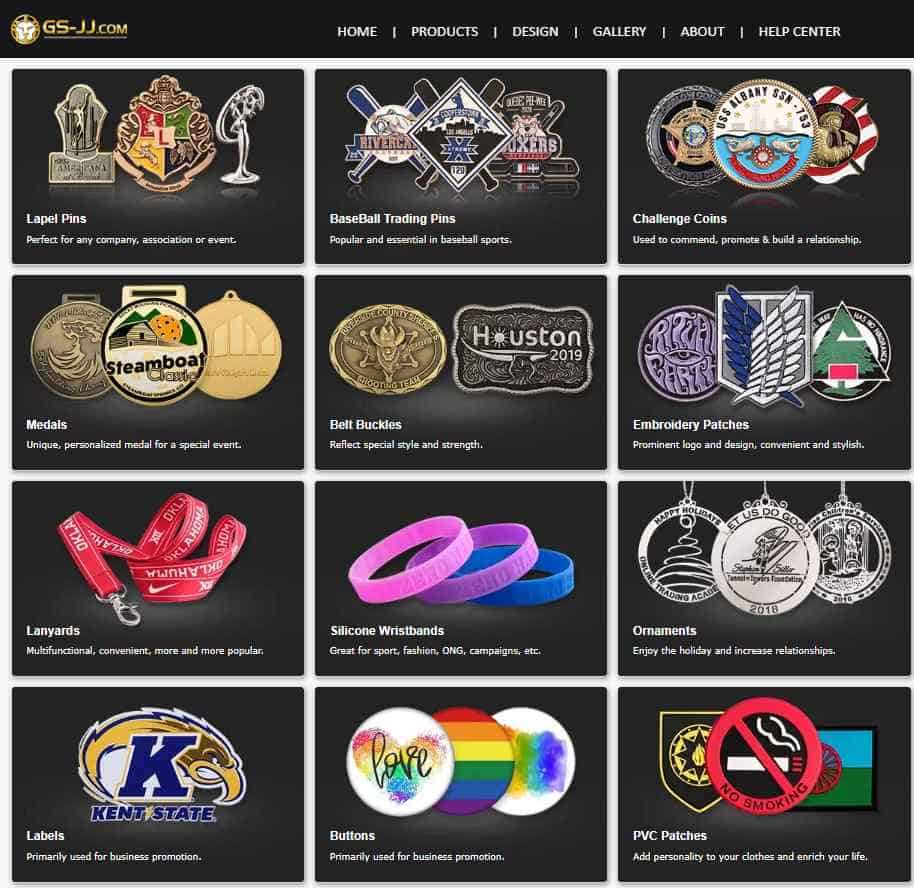 The following groups from this category are one of the best sellers on Facebook Marketplace:
Since the pins can be imprinted with the logos of organizations, they are always worn by staff and representatives of the company, especially during various events. Brands use custom pins to promote their business and gain recognition during giveaways. It is also a great way for creative people to emphasize their individuality.
In most companies, employees wear lanyards with badges as a symbol of the brand's identification. Customized lanyards are printed with company names, slogans, and other information – this is another good way of increasing the company's recognition. They are a must for all kinds of events – from conferences and concerts to outings, etc. Therefore, there is high market demand for these types of products.
2. Furniture as best selling items on Facebook
When it comes to products with high market demand on Facebook shops, furniture is the first thing you should consider. Facebook has a great number of users who are looking for furniture to either replace what they already have or because they're moving into a new home and they feel it is cheaper to purchase furniture on Facebook.
Nonetheless, you will always have demand for furniture on Facebook Marketplace.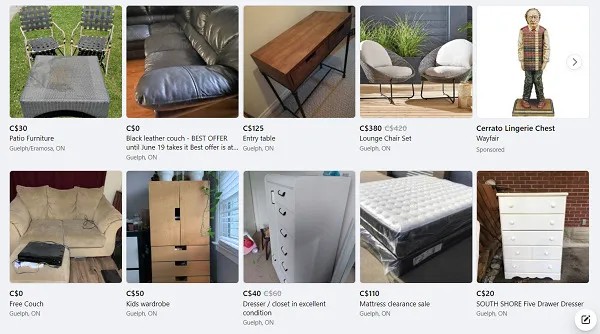 The way Facebook operates is when you choose to sell by area or location. So if you find yourself living or selling in an area where there are lots of migrants, renters, or even university students, you will have no problem selling furniture products.
Stools, chairs, side tables, and bookshelves are one of the best products to sell on Facebook under this category. Lots of buyers are looking for these types of furniture.
Here's a small list of the best furniture items you can dropship:
Drawers.
Side & end tables.
Cubes.
Kid Toy Storage.
Bookshelves.
Pro tip:
Always add the product's dimensions. Buyers would like to know exactly what they're buying — in other words, place down on the item description the exact measurements.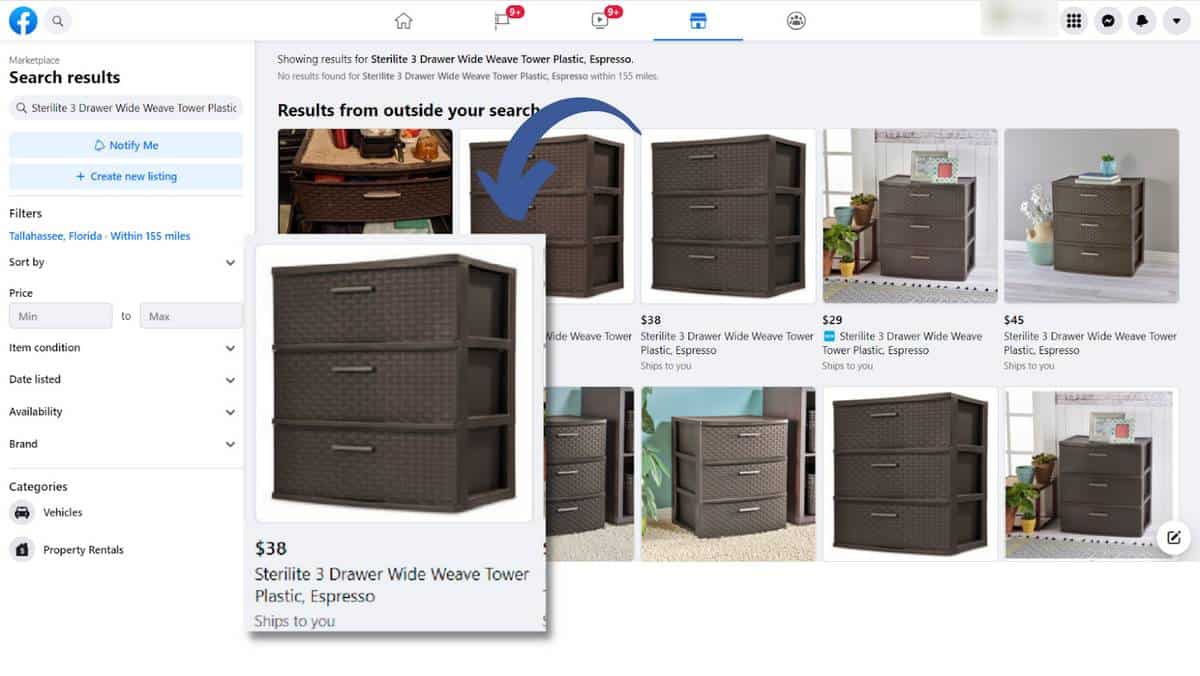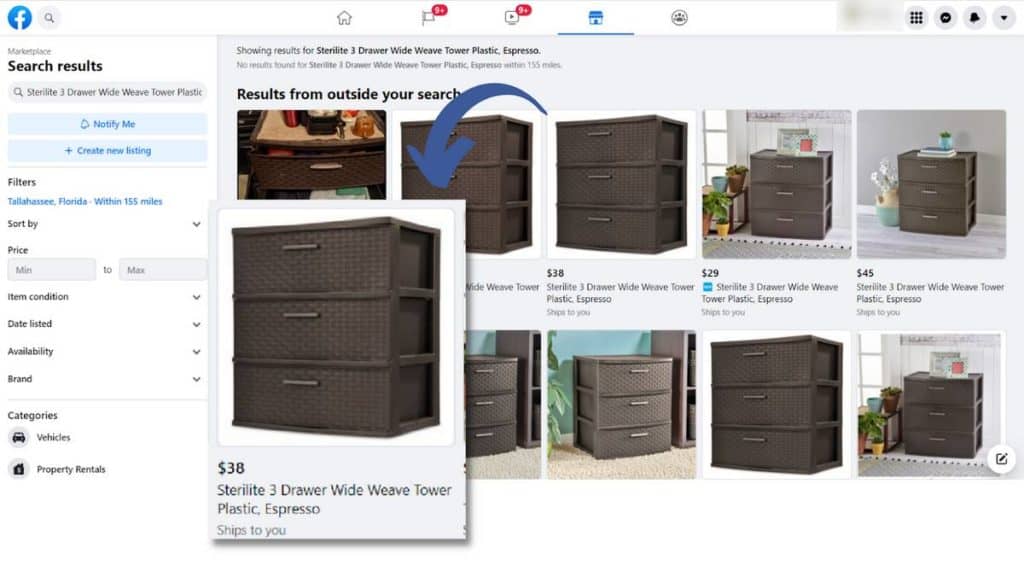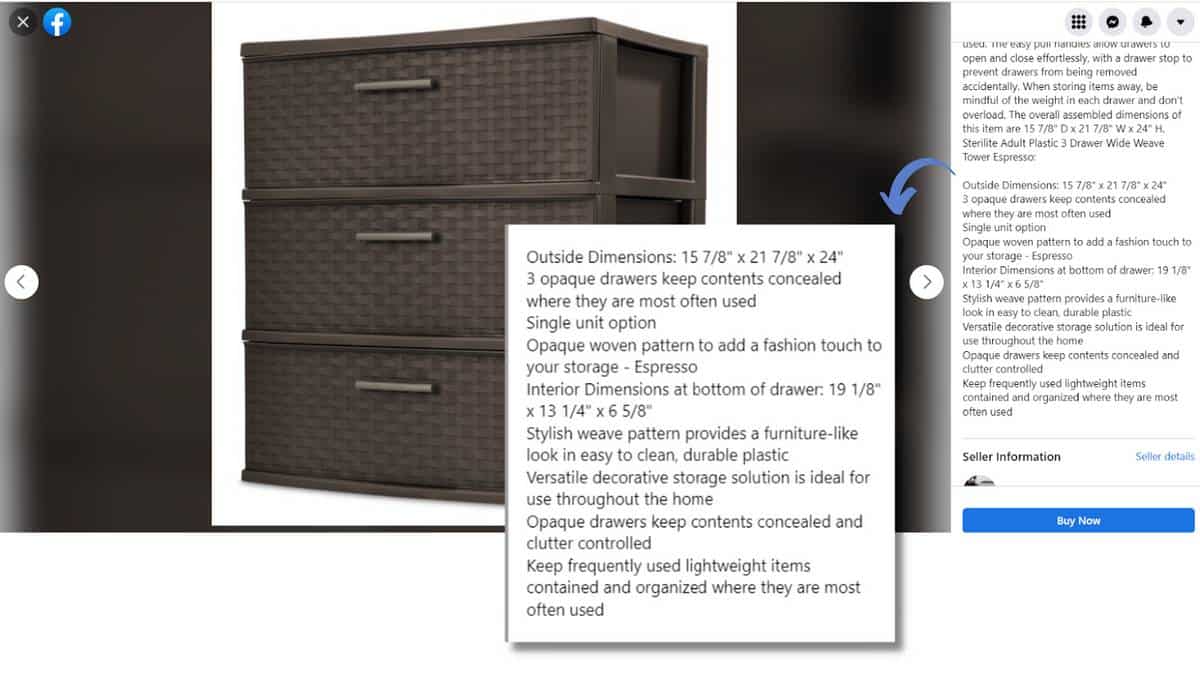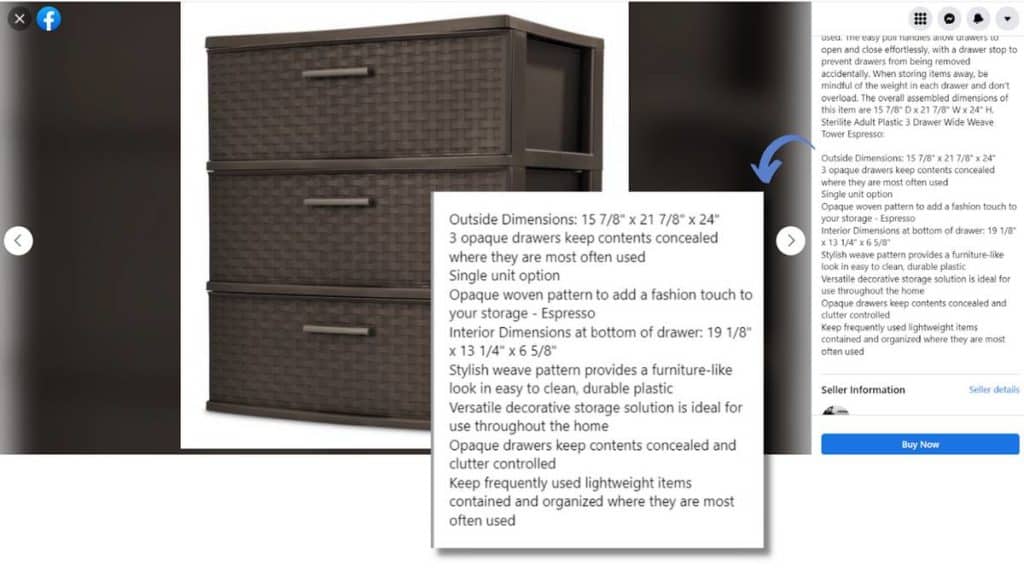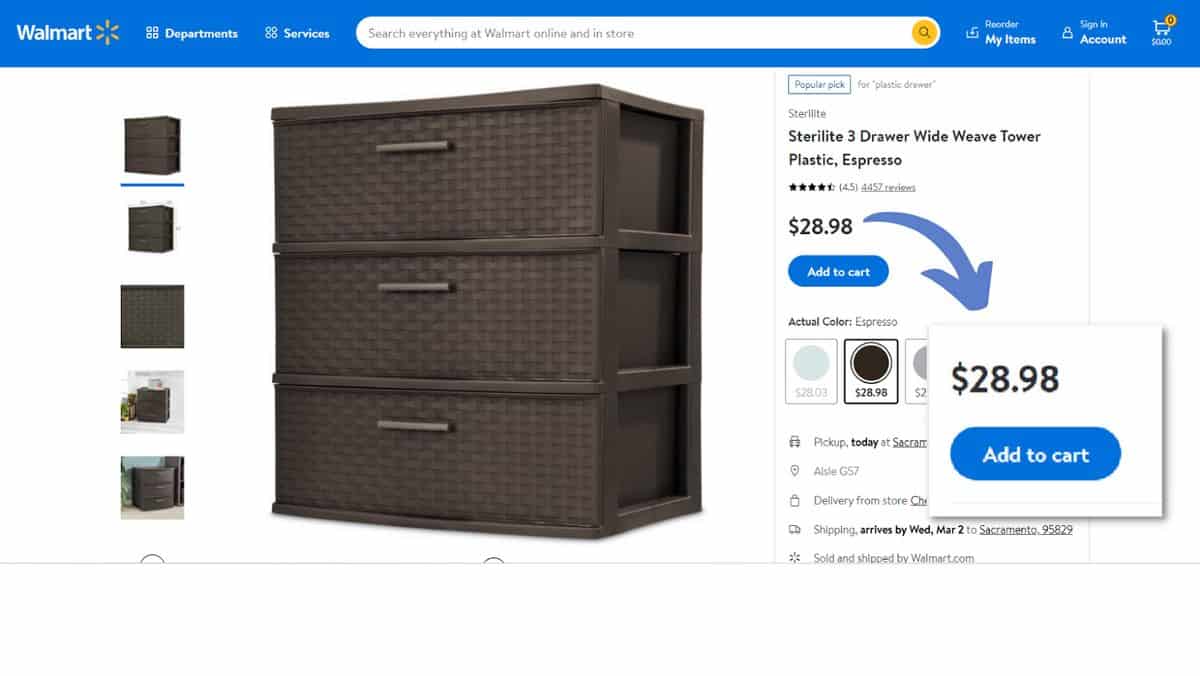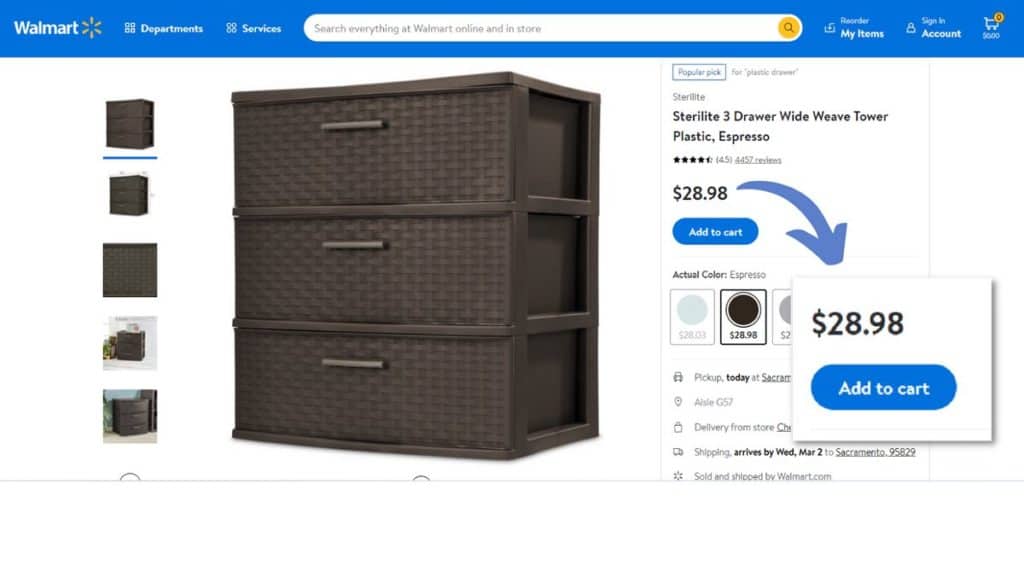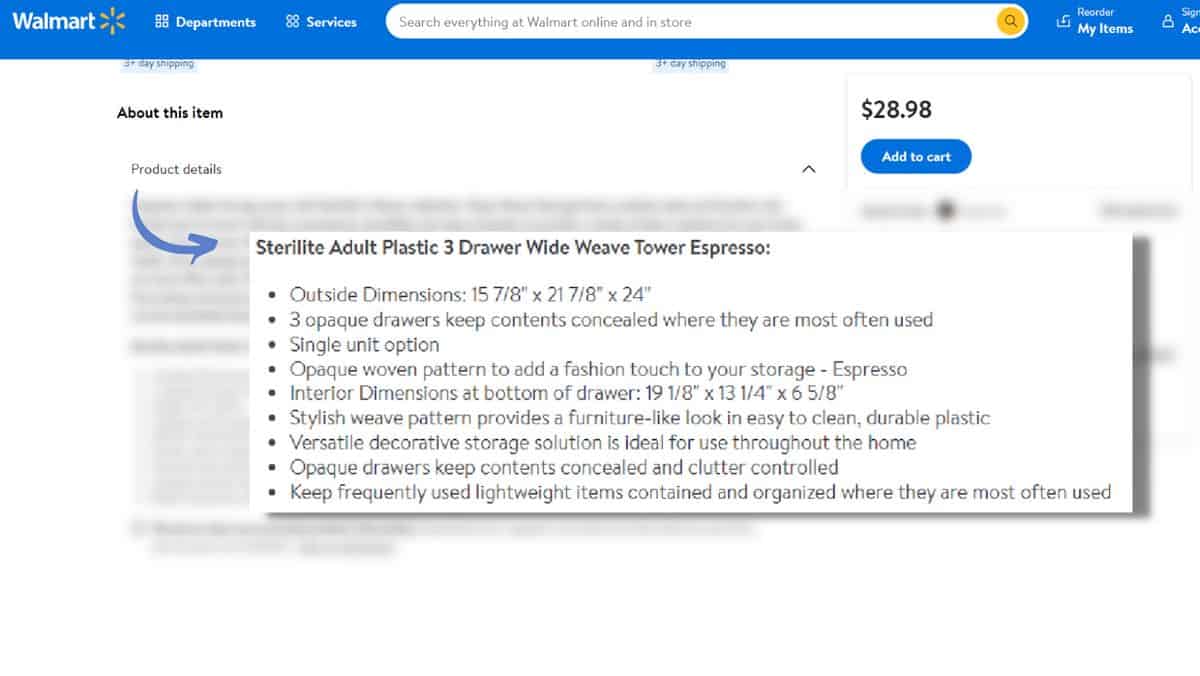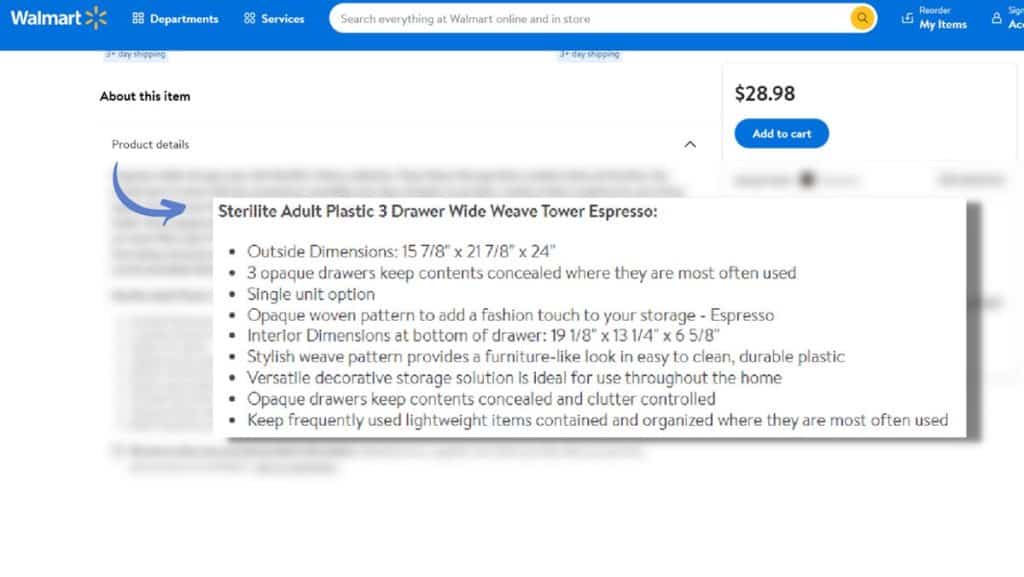 This plastic drawer is being sold on Facebook. There are many sellers who offer this item at different prices. I found the same exact drawer on Walmart for a relatively lower price than one of the Facebook Sellers.
Check out that the Facebook seller has placed in the product's dimension, make sure to do the same.
Tip
If you dropshipping on Facebook in this category, you can considering dropshipping from Wayfair. They offer a big range of furniture products.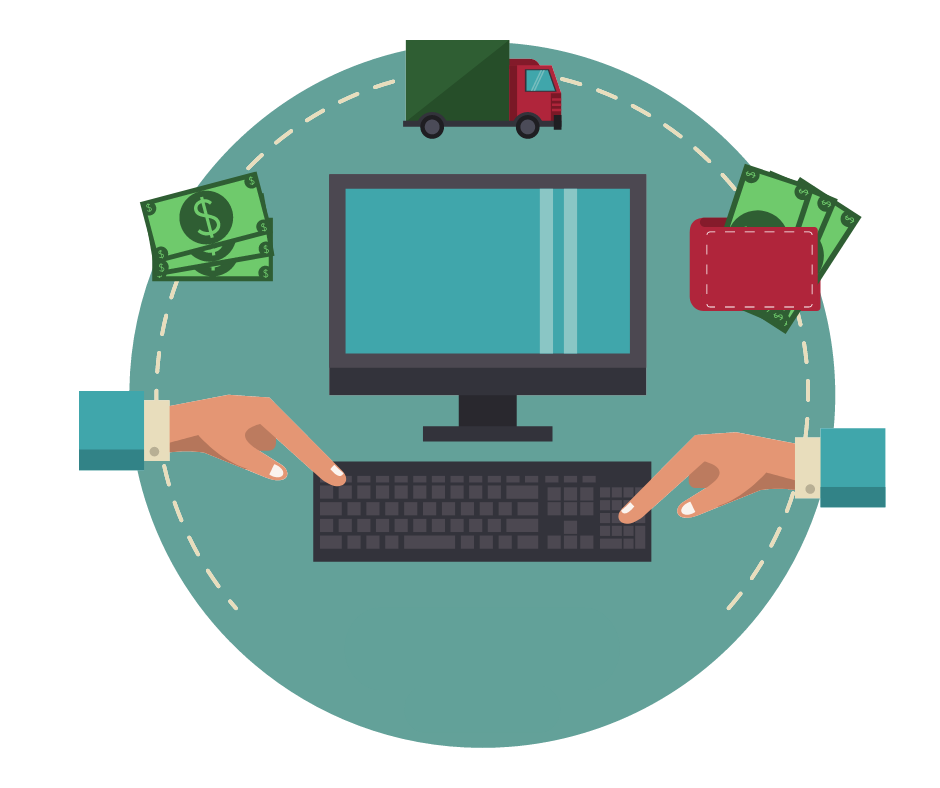 Not yet making money online?
Start your own dropshipping business. Sign up for a free trial of DSM Tool and we'll help you get started. Today is the day.
3. Kids Clothing Products to sell on Facebook
Next in line, kids clothing & apparel. It is not uncommon for parents or even grandparents to jump on the chance of getting their children nice clothing. You would think that these buyers would prefer to either go to the mall or shop in another marketplace. However, this category is very popular on Facebook Marketplace.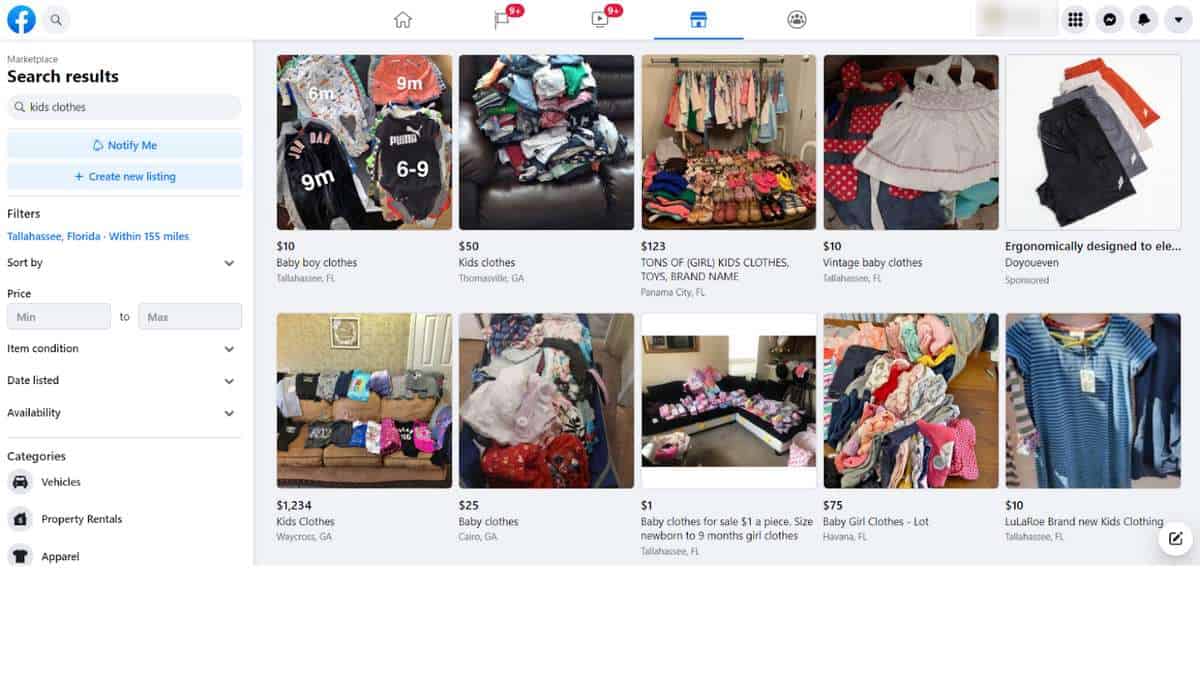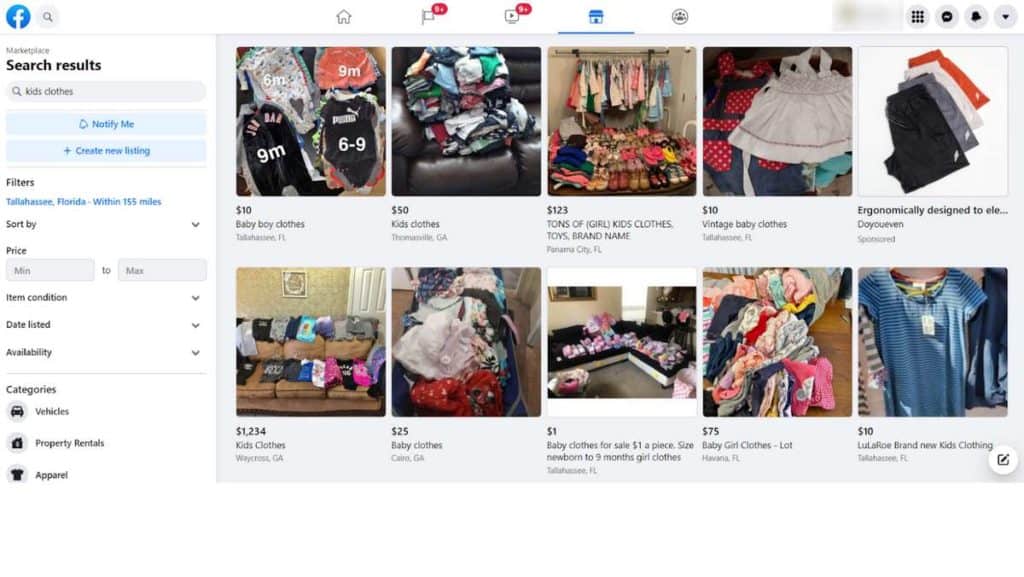 Normally, eCommerce sellers choose to sell items under this category at certain times of the year. These types of products are normally seasonal items (such as winter products or summer products) where there's a higher peak of sales depending upon the season of the moment.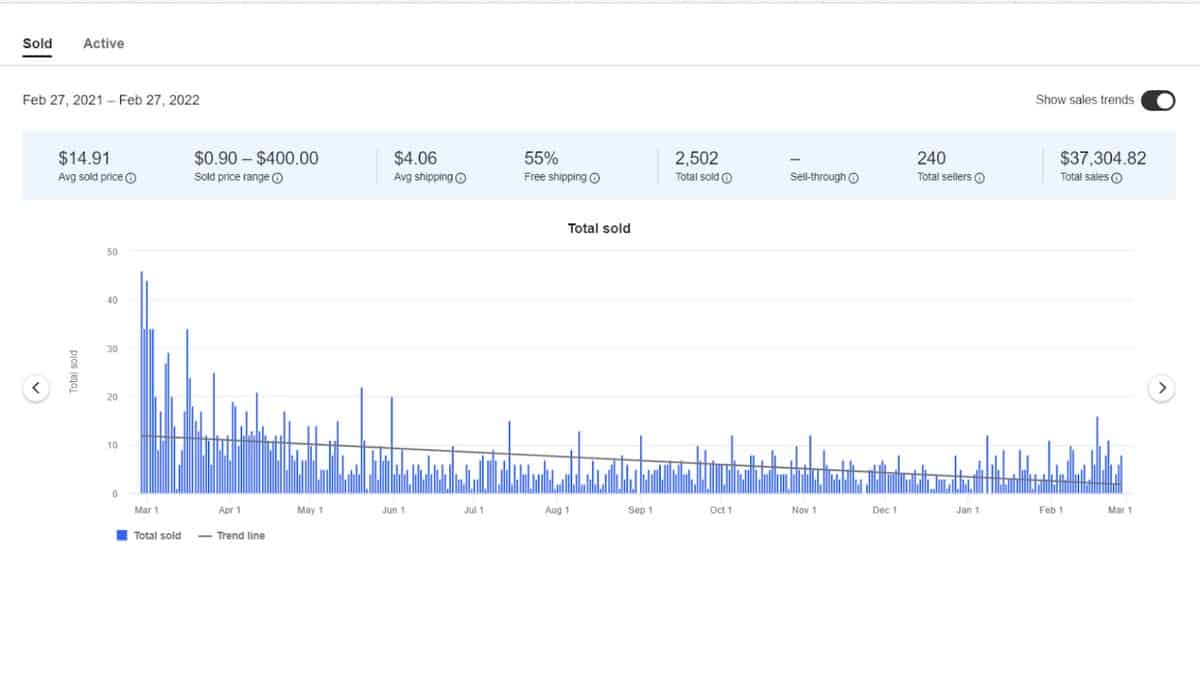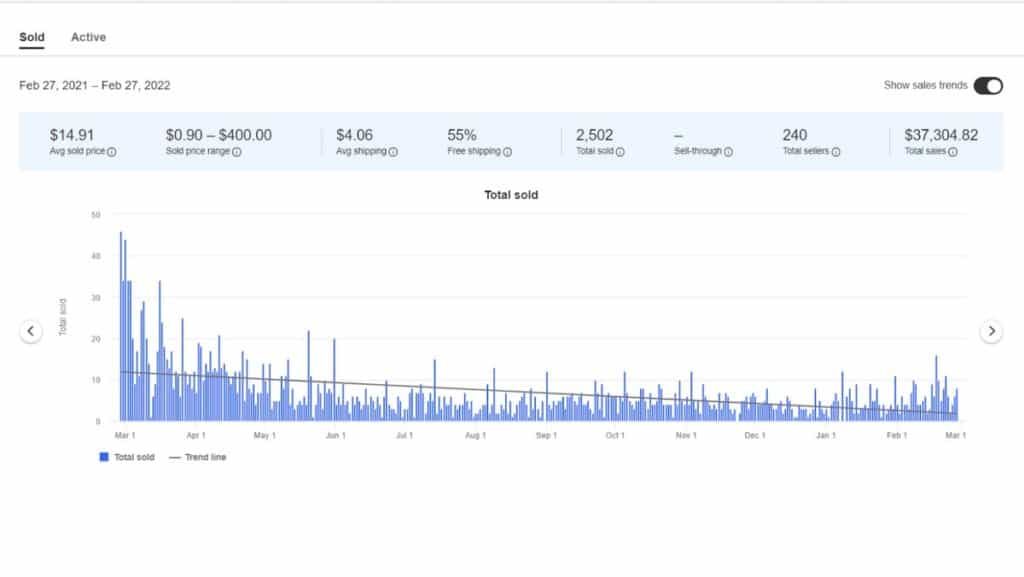 You can also look into Student Uniforms right before school starts!
Pro tip:
If you plan to sell under this Facebook category year-round, make sure that you're accurate in your listings and your sales are hassle-free. Be honest about the product, be as descriptive as possible and you will be amazed at how many customers will continue to buy from you.
4. Kids Toys as Popular Products to Sell on Facebook
As previously mentioned, you have a lot of Facebook buyers who are either parents or grandparents. Apart from buying kids apparel, lots of users look for cool baby toys to hand out.
When it comes to shopaholics who chase the best deals, you can offer good kids toys at a low price — people are constantly looking for birthday gifts or Christmas toys to buy, make sure to offer them in your listings.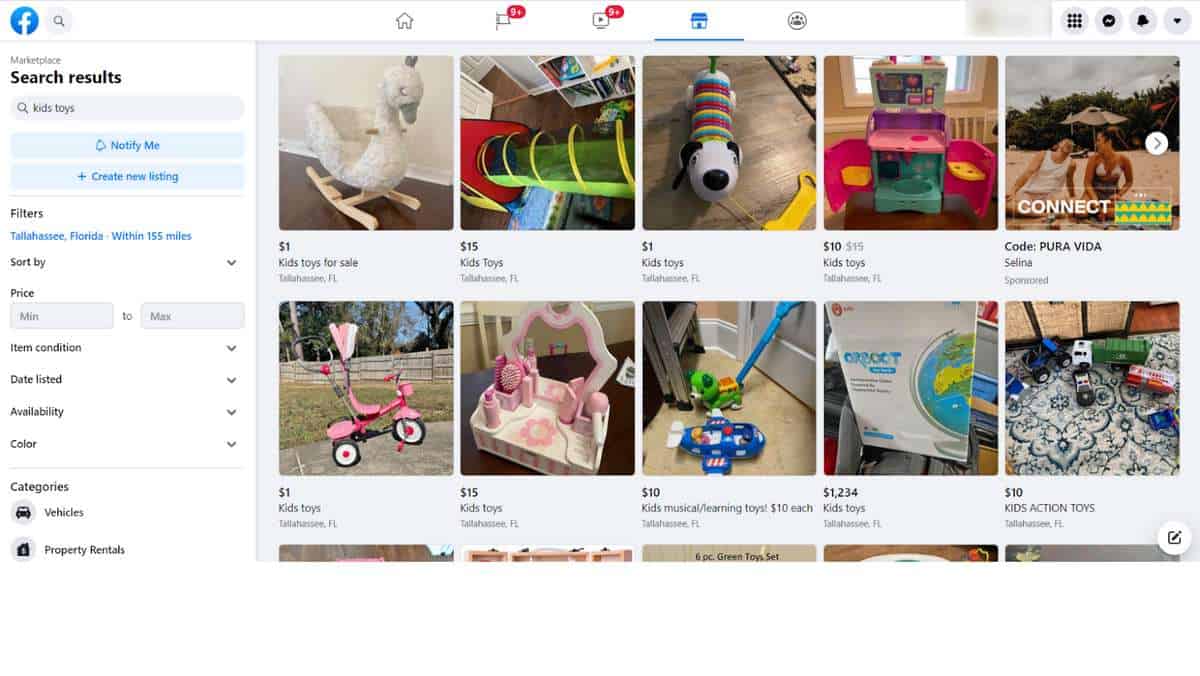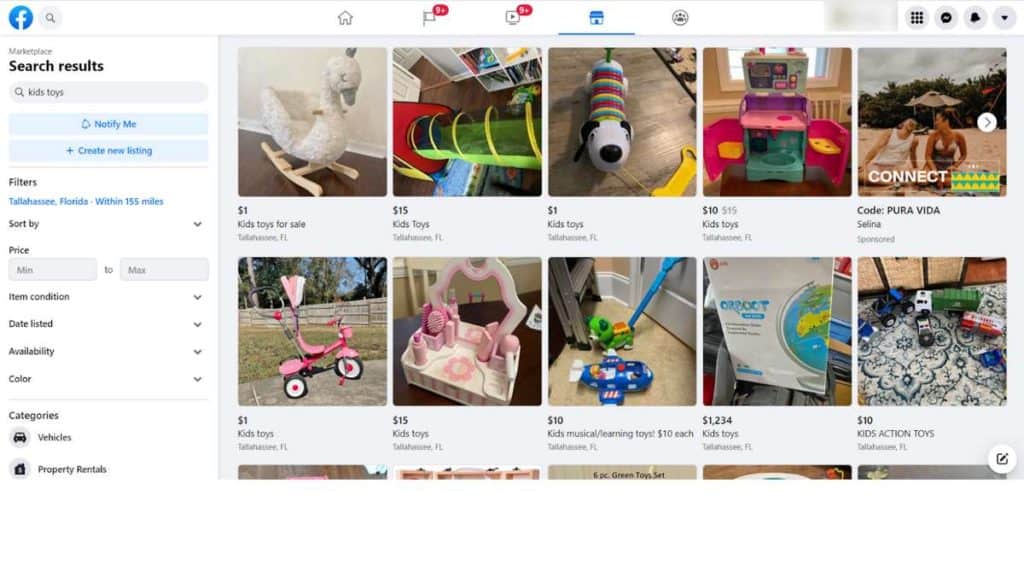 Pro tip:
You can focus on selling soft toys and stuffed animals. Normally those types of toys will not have any copyright claim you might need to worry about when you're dropshipping. Here are the examples of best selling toys.
5. Sell Holiday Season Products in your Facebook Shop
You can definitely take advantage of the big eCommerce holidays celebrated in the US and globally. Just like any other selling platform, there's always a surge of demand when it comes to items related to the holiday of the moment.
For example, you can source Christmas products by the end of October or at the beginning of November in order to sell them in December. Use the same concept for the nearest holidays. For example, start to prepare for Mother's Day, Easter, Father's Day.
Here is a quick insight into the consumers' behavior when it comes to seasonal products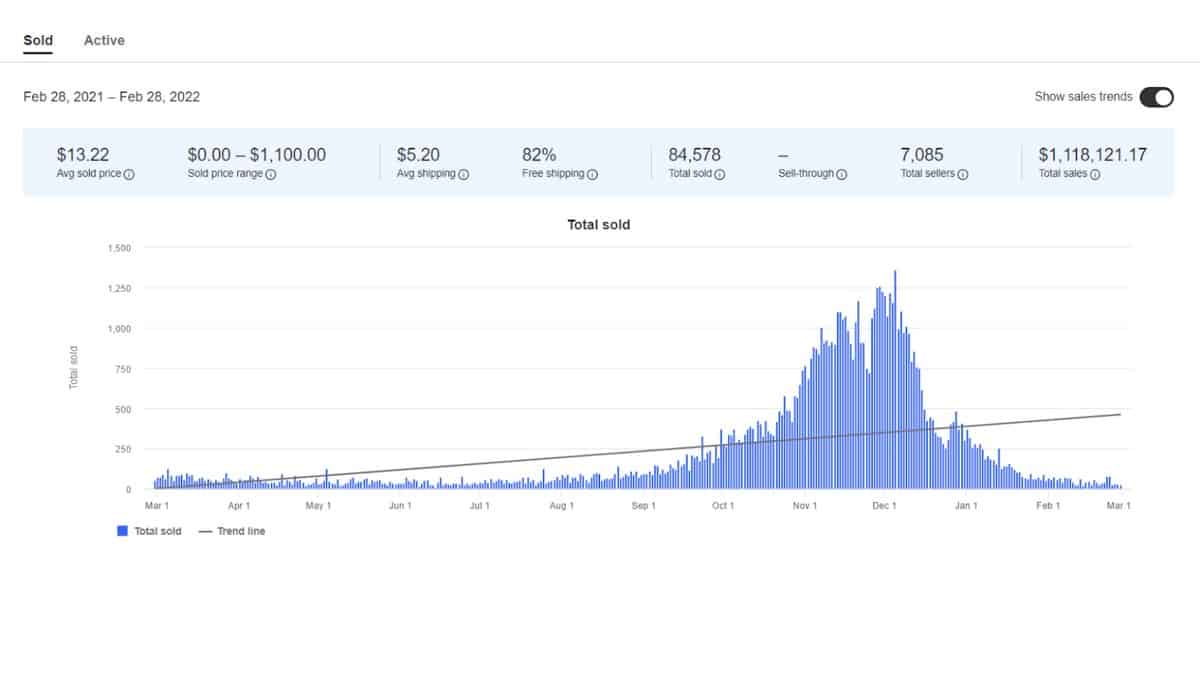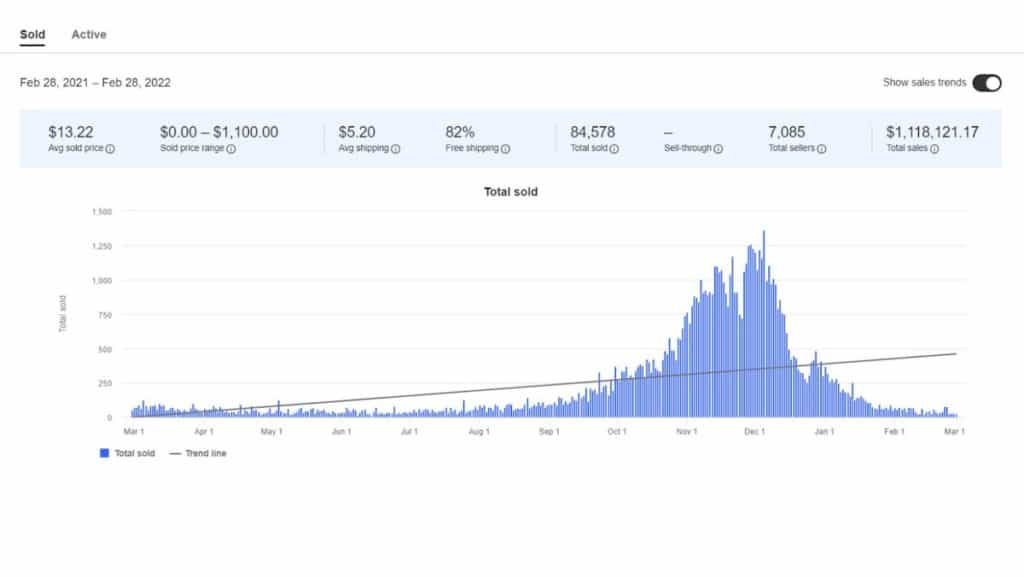 I analyzed the trend line of demand for Christmas ornaments by the month of December. I wanted to determine when is the best time to start adding these types of products to my Facebook store and when is the peak moment of sales.
Even though this analysis was done on eBay's Terapeak, focusing on eBay's market the consumer's behavior is pretty much the same in any other marketplace. And if you're dropshipping from eBay to Facebook, this tool will definitely help understand what are the hot products of the moment.
In short, according to the graph, you can start sourcing and listing Christmas-related products by the end of October, during which you will start making sales.
The demand will rise all the way through December. — You can take advantage of this.
Other holidays you can prepare ahead for are:
Tip
We highly recommend you to use the eCommerce calendar to plan holiday-related products and marketing campaigns in time.
6. Home Goods for Dropshipping on Facebook
There are some products that have a good demand on Facebook Marketplace. Things like air fryers, bread makers, air conditioner units, etc. Have a high demand over the past year — so you shouldn't have any trouble getting a good price for these types of items.
However, take into account that some items within this category tend to do better than others.
Here are examples of the best selling items on Facebook in this category:
Photeframes.
Large vases.
Light fixtures and/or lamps.
Large rugs.
Farmhouse style decorations.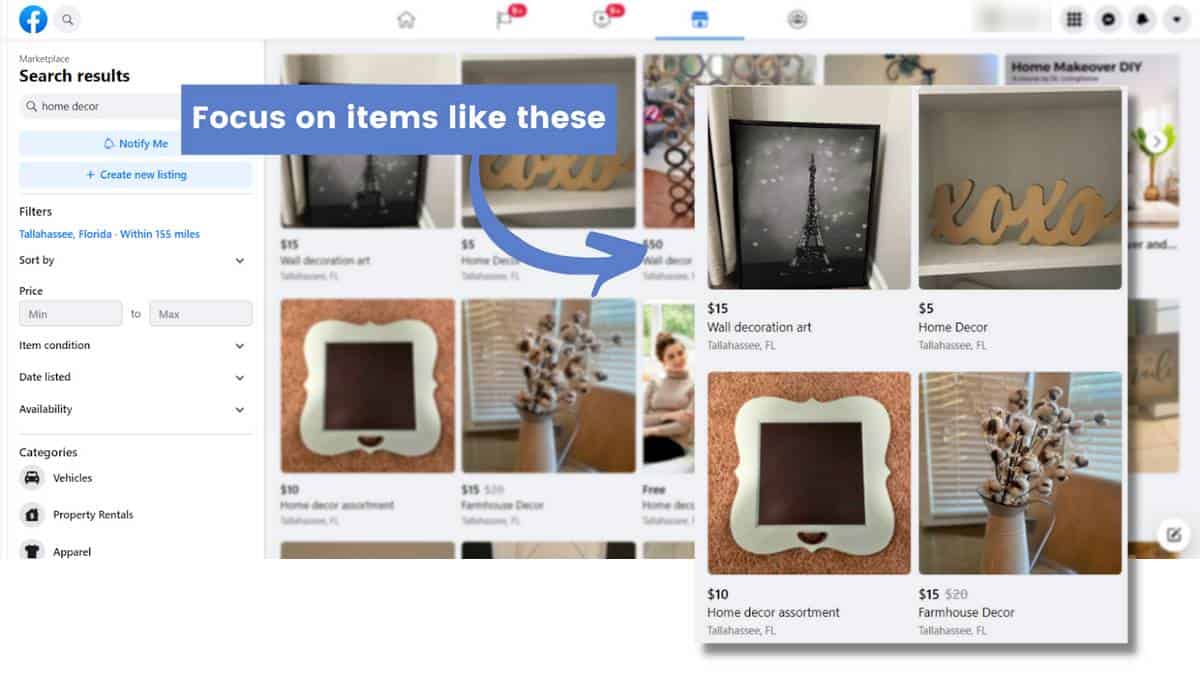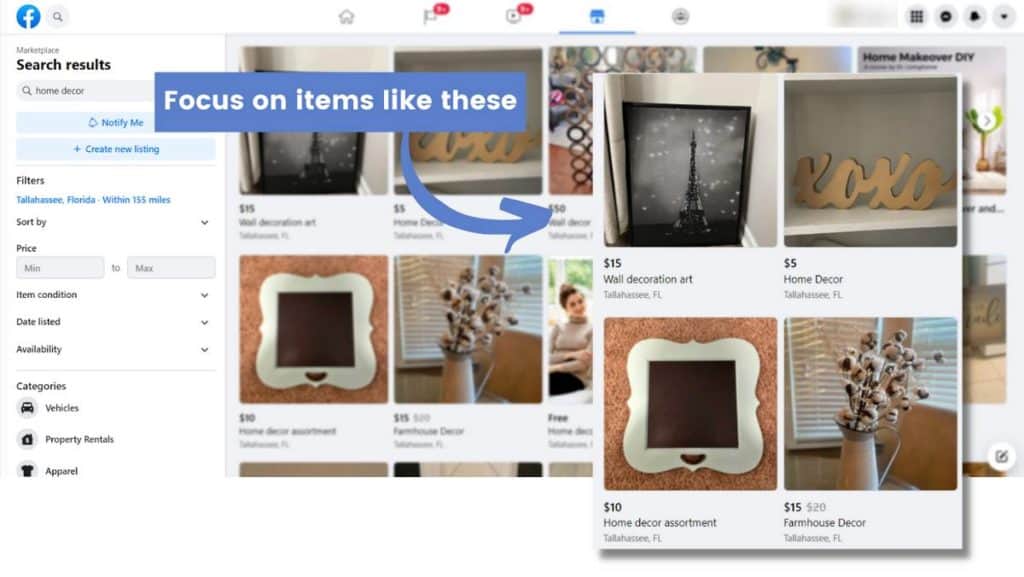 7. Sell Garden Tools & Plants
Just like on eBay, Garden Tools are very popular when it comes to the market's demands.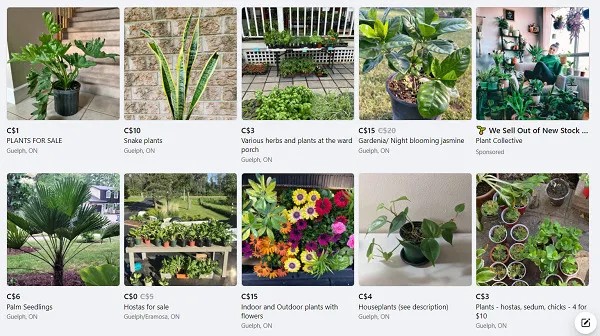 You can sell these items year-round. However, you can do better if you sell them in spring time — they tend to be more spring seasonal products.
A lot of Facebook users tend to improve their homes and take care of their gardens. Home gardening is very popular in the US. So it's not a bad idea to list products related to gardening.
Plants are very popular on Facebook Marketplace as well, they tend to sell pretty well. But if you decide to dropship this kind of products. Think twice! Customers can receive dead plants and leave you bad feedback!
Pro tip:
If you're going to sell plants, make sure they are not natural. Plastic plants do very well for Office Decorations; For example.
8. Add Sports & Fitness Equipment to your Facebook shop
Fitness is always in constant growth. Nowadays everybody is trying to get fit and be healthier. Most Facebook users tend to look for fitness-related equipment on Facebook Marketplace because they can find cheaper options than other marketplaces.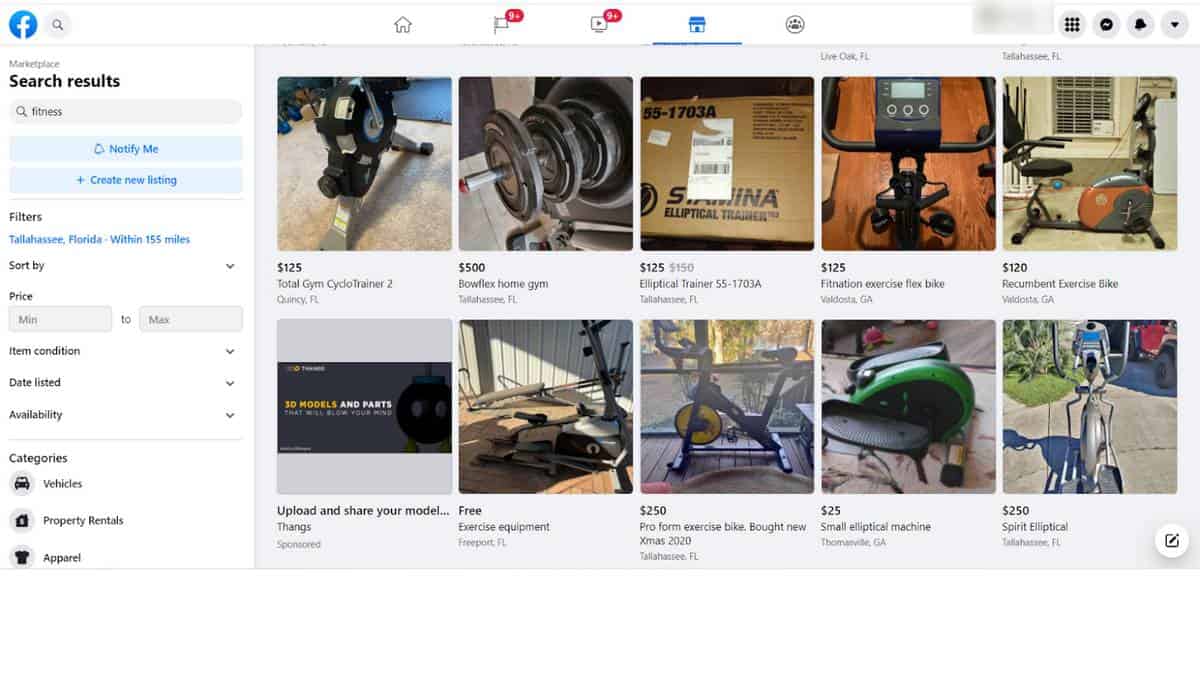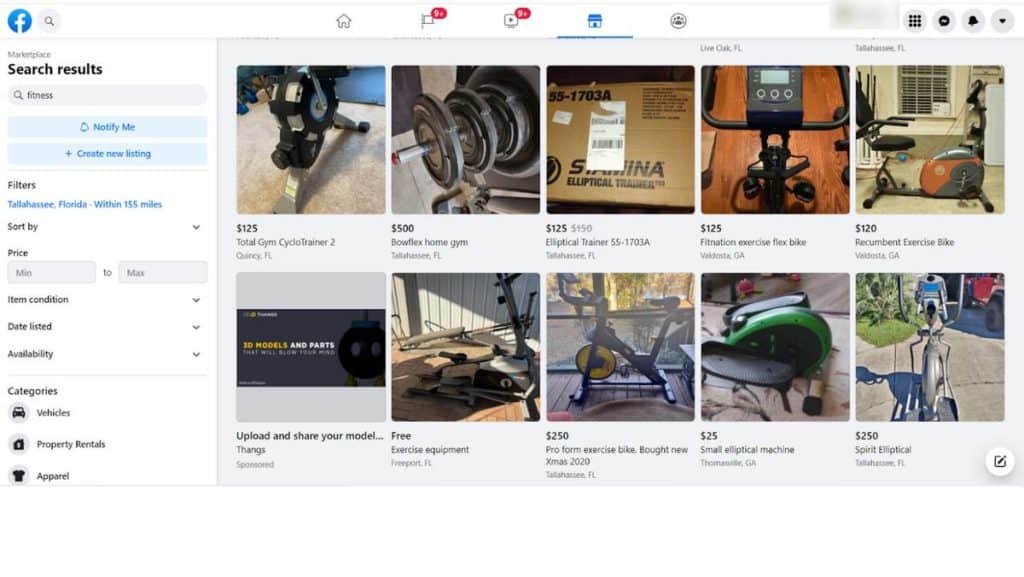 However, if you're going to dropship sport & fitness related items, try to source relatively cheap options.
For example, you can try to sell a pair of dumbbells, elastic bands, yoga mats, or small equipment for the house.
Reason being is that if you try to sell full gym equipment, it'll be expensive when you source it elsewhere- Therefore you need to resell it at a higher price.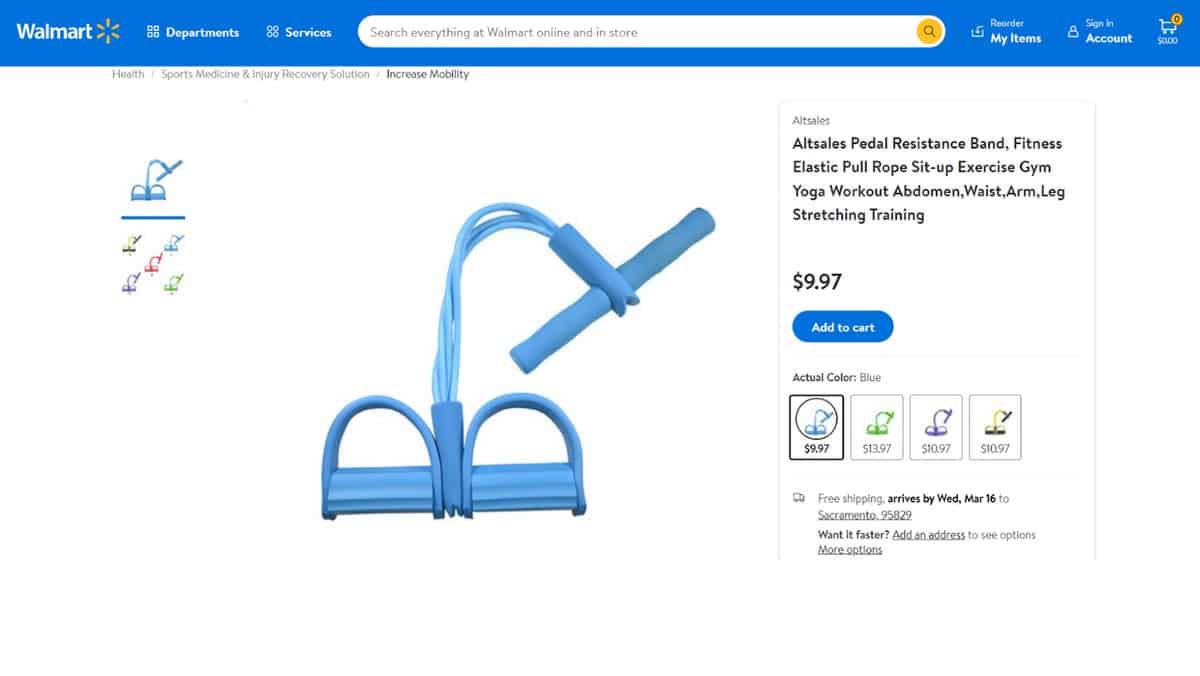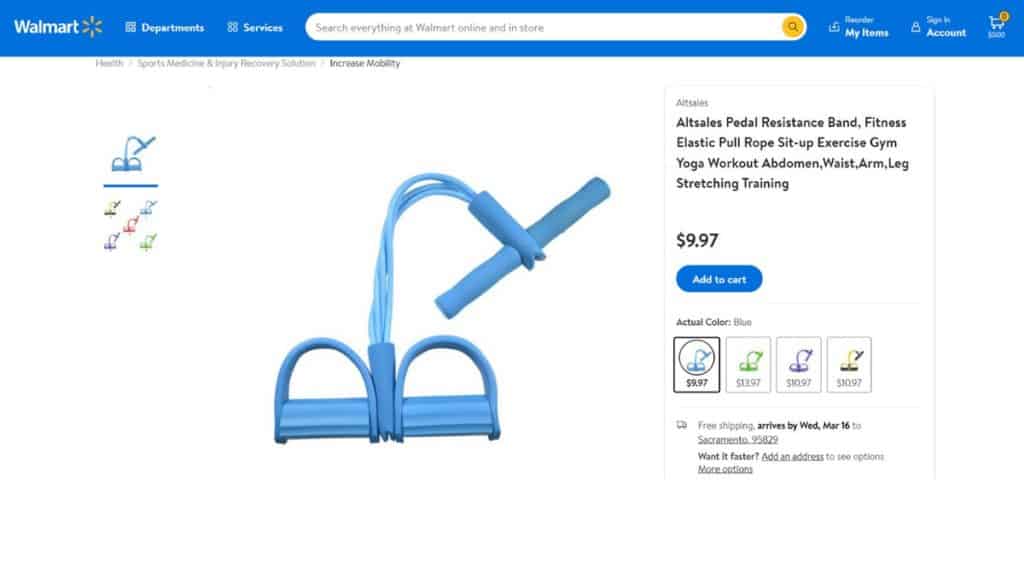 Resistance bands are very popular on marketplaces. A lot of people tend to buy them. Especially when it comes to home workouts which are very common nowadays.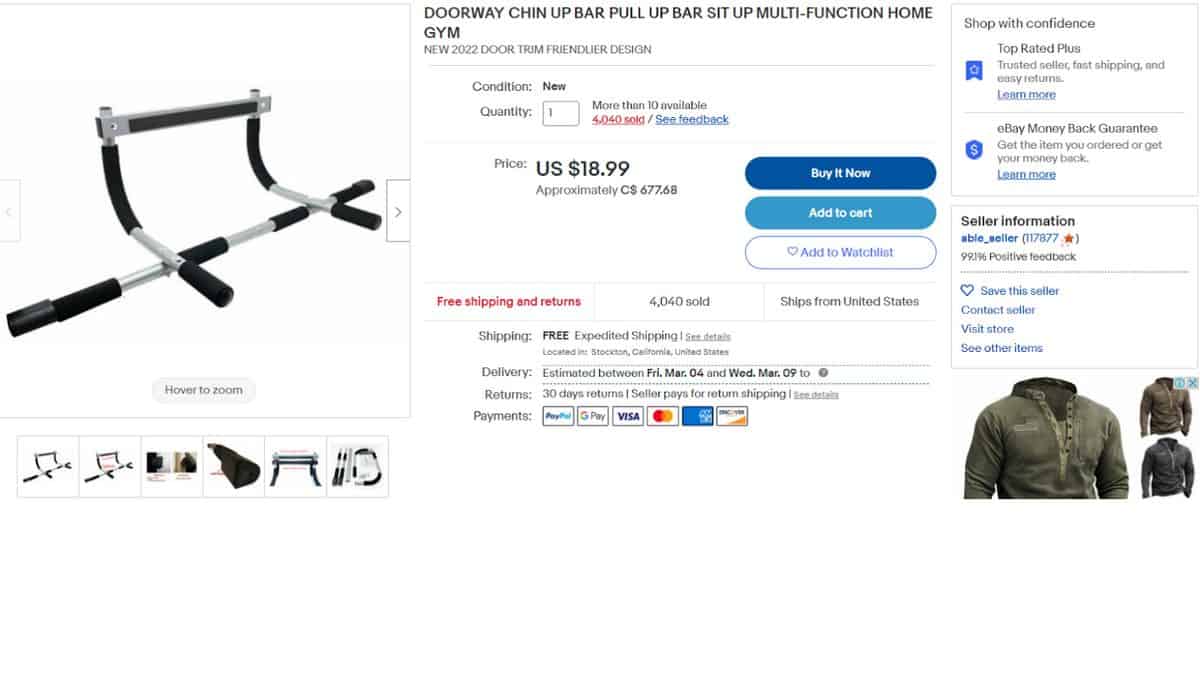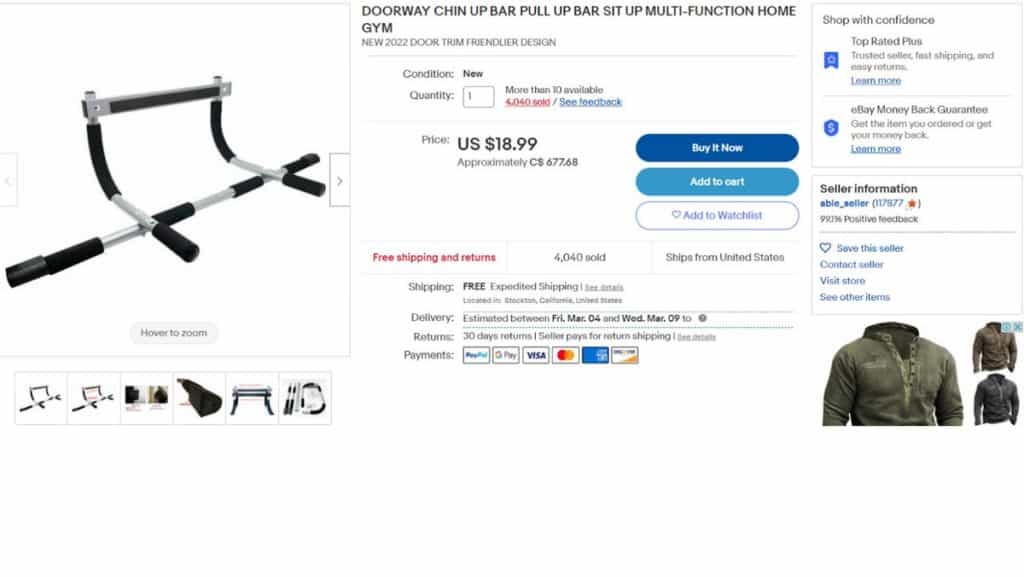 Doorway chin-up bars are also a good option to offer on Facebook Marketplace.
Furthermore, you can also sell sport related items such as:
Footballs.
Soccer balls.
Gloves.
Knee pads.
Baby supplies are very popular on Facebook. These products are costly on other retail platforms or physical stores, and parents always need them.
Some of the most popular baby supplies are:
Pack of baby diapers.
Baby essentials: Bathroom supplies.
Baby gear such as strollers, car seats, high chairs, etc.
Baby cribs.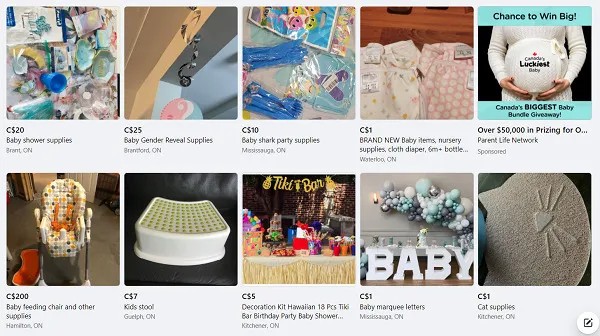 10. Dropshipping Jewelry on Facebook
These types of products may do well on Facebook Marketplace depending upon the current trend. For example, it would behoove you to list jewelry by the time of Valentine's day.
However, when it comes to jewelry, there's a strong chance someone with similar tastes as you will stumble on your listing, so it's worth a shot.
— You can sell small pieces of jewelry, such as earrings, necklaces, etc. Nothing too fancy.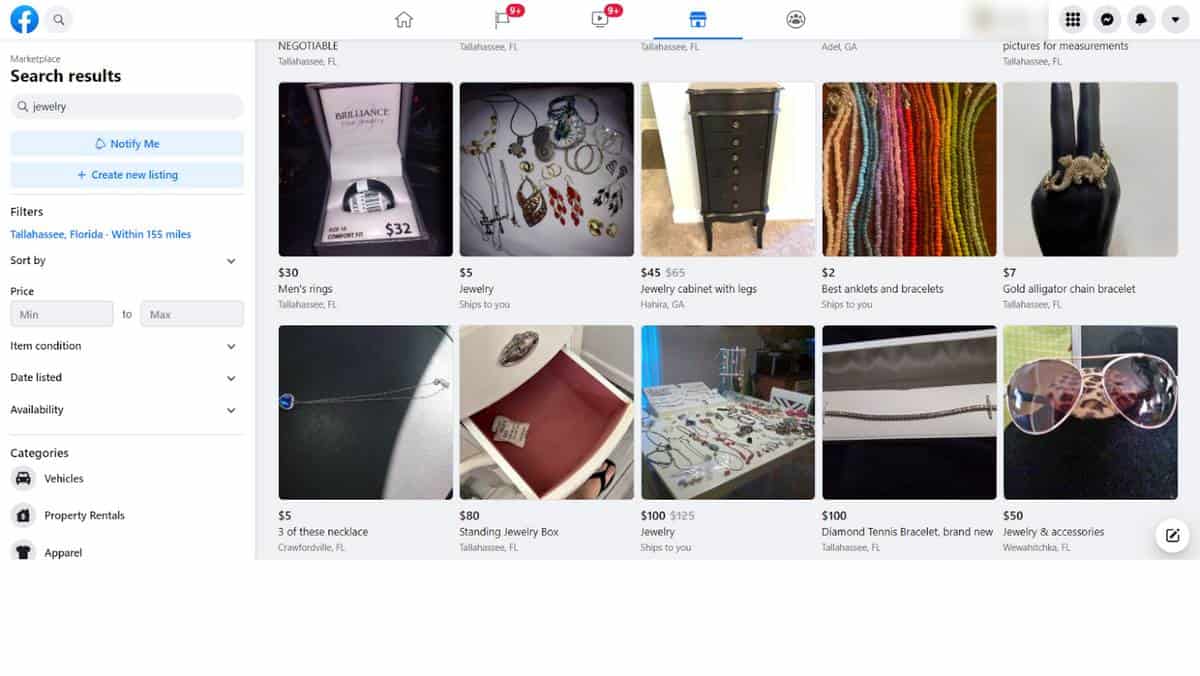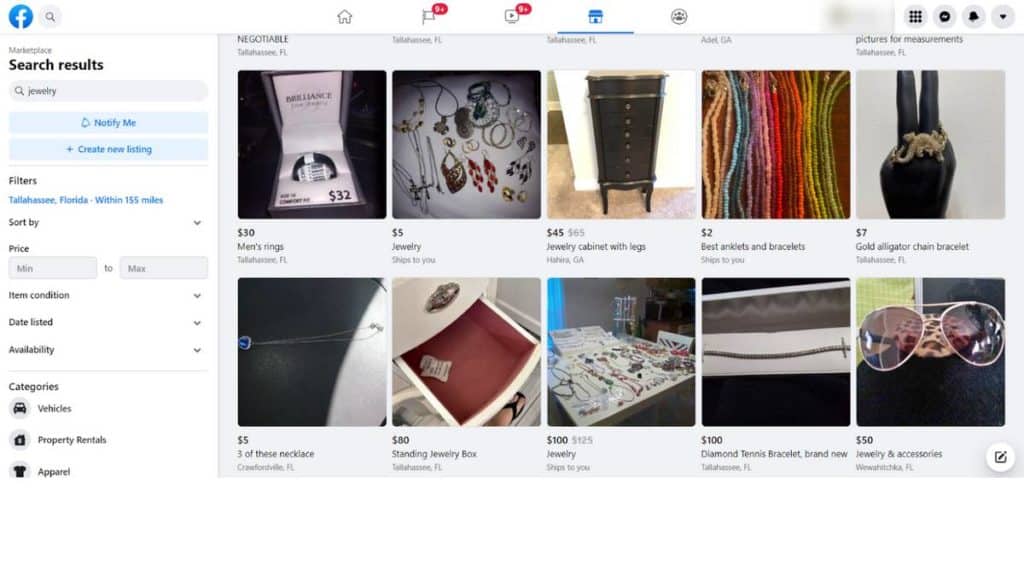 11. Popular Collectibles for selling on Facebook
It's interesting to find out that there are a lot of people who like to collect different types of products such as: Coins, comic books, stamps, etc.
This is why this is a hot category to dropship in when it comes to Facebook Marketplace. You can try to offer the following products:
Antique furniture.
Coins.
Comic Books.
Old books.
Old postcards.
Other antiques (like silverware or dishware).
Stamps.
Tip
Have you ever considered dropshipping books? Books are an incredibly popular product all over the world, which means your potential customer base is huge.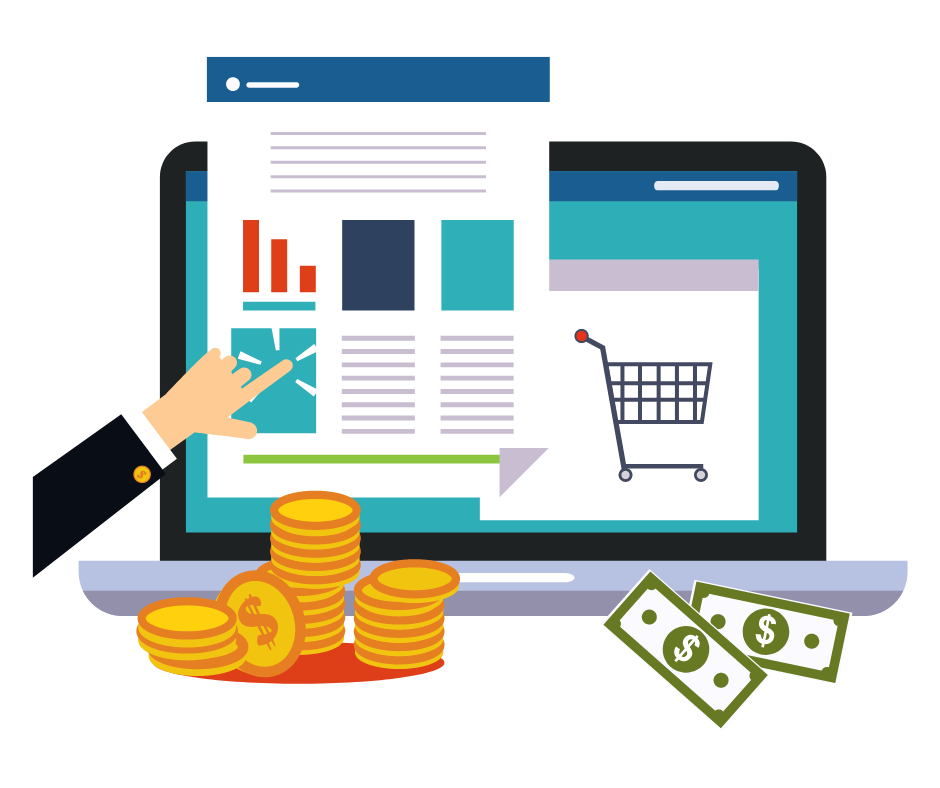 Don't wait for the profits, make them!
Start a profitable dropshipping business with DSM Tool. Get a free course and a free trial of the software.
Final thoughts
There's a bunch of categories with high demand on Facebook Marketplace. Remember that the majority of users are looking for either completely new or used products. The main motivation they have is finding these best selling items on Facebook which people need at a low price.
That's why it's important to stick with products that are not too expensive in order to be able to dropship them at a competitive price. Furthermore, one thing that is important to point out about Facebook's market is that it is mainly regimented by "local demand".
This means that you need to choose a specific location to sell and offer your products. Nonetheless, these aforementioned categories will overall have a great impact on your sales.