6

min read
When talking about a retail store, most people would assume that without a good amount of employees on the floor, the store would either collapse or will be unable to turn a scalable profit. That might have been the case for so many years, but not anymore!
If you are reading this, there is a good chance you are already running your own online store or started your store that way before ever hired extra help. Thanks to the giant online marketplaces such as eBay, Amazon and alike that emerged in the last 20 years or so, any person can open his store without the overhead costs, storage, staff and all other expenses that are vital to any physical store but can also potentially drive it into the ground.
In this article, we are going to discuss the dropshipping arbitrage store needs and how can one man do everything by himself. So let's take a look at the requirements to run a successful online retail store.
Do-it-all store owner responsibilities
There are five main issues that any online retailer must tackle daily:
Stocking your digital shelves
In order to call it a store, you have to have some product. After researching and finding the right niche for your store, you need to find new items to list on a regular basis. Whether you want to invest three hours a day or perhaps 6 straight hours twice a week, this is probably the most crucial part in the store, and also the first one to be outsourced by most drop shippers out there.
The number of tools made for finding hot selling products and predicting shopping trends is quite staggering, and many of them can be used free of charge (or like in most cases, using the freemium method by limiting features for free users). We covered a few of those in our Free dropshipping tools segment.
Along with finding what items to sell, this task also includes composing titles, enriching the descriptions and specifications, editing images and of course, posting them in your store. Bulk listing your items can save you plenty of time. You should work on perfecting your method until it proves itself successful before outsourcing it to virtual assistants for scaling purposes.
Fulfilling your destiny
Orders are coming in hot, and we must have them shipped to our buyers ASAP. When your store is able to bring in many orders a day, manual ordering and fulfilling of items can take its toll. 5-10 orders a day shouldn't take more than 30 minutes, but 50-100 will probably come up to at least 2-3 hours of labor.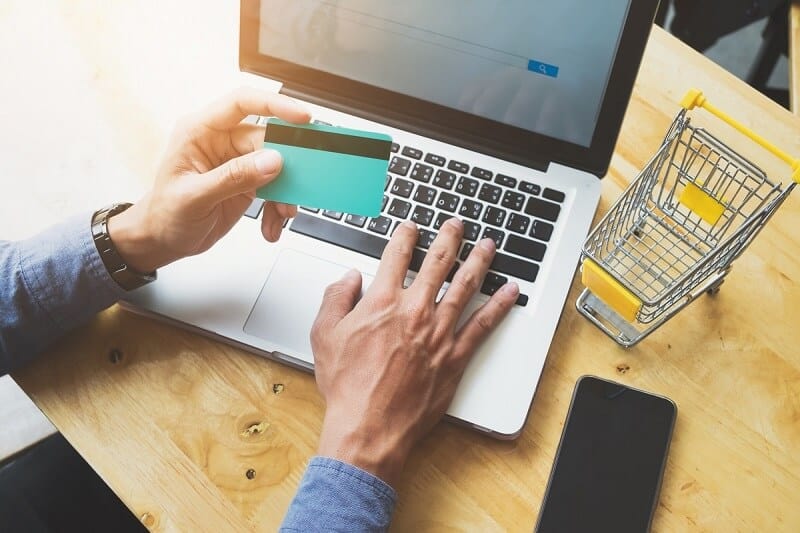 Order from your source and ship to your buyer. freepik.com
Tools like DSM's Semi-auto orders and the auto-ordering system can help to speed these things up and help to do a dropshipping store more automated. Don't keep those orders waiting because you have no guarantees that the price and availability will remain the same as per the time of the sale, and there's also the shipping issue – you must keep to your word and deliver on time for both your buyer reviews sake as well as your stores' rating.
Servicing your customers
In a perfect world, you could just sell things and never hear about those sales again. Nevertheless, this task (which also is a favorite amongst outsourcers) gives us the chance to stand out and provide excellent personal service, something that is crucial when running an online store, mainly because of the fact that everything is recorded, and you can't remove negative feedbacks or reviews.
The critical part of customer service is the handling of after-sale returns, cancellations, and requests. As a drop shipper, it is likely that you will never actually see the items you sell and send first hand, let alone check every package before it's being shipped off, so naturally, there will be some issues. Give your buyers the same experience you would expect when buying stuff for yourself.
Another main part of this task is answering your potential buyer's questions about the products you sell. Most Q's can be A'ed with information on the supplier's selling page for that specific item, and the reviews on it. Adding a Q&A section in the description from messages you received is one time-saving plan for products that raise many questions, another is making your answers visible to other buyers. Consider saving canned responses for repeating questions to save extra typing time, just make sure it won't feel copy-pasted.
Increasing your store's visibility
For any online store, there has to be a solid marketing plan and a hefty budget in order to drive customers to shop. While true for most cases, it is not so accurate when selling on a marketplace such as eBay, Amazon, Wish and alike. That is because those marketplaces are already packed with buyers looking for the right item. Maybe not mandatory, but it doesn't mean that you shouldn't create a good plan and spread the word about your store anyway.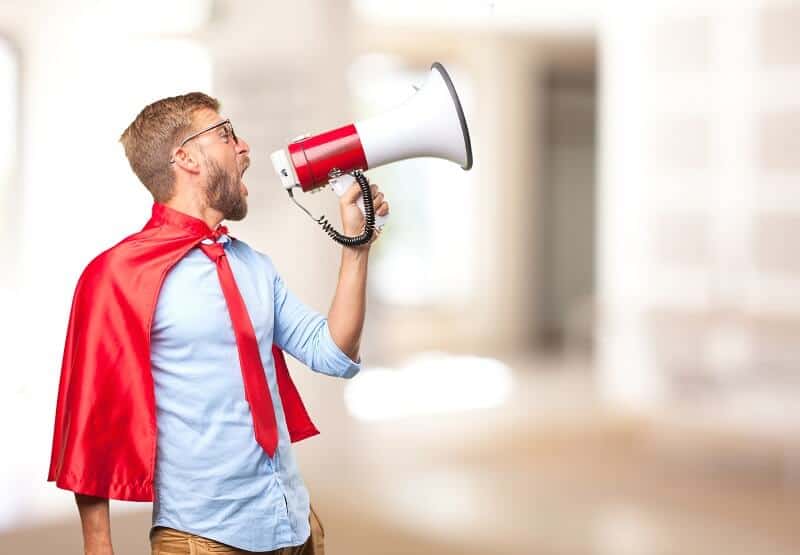 Promoting your store doesn't have to be this hard. freepik.com
In order to increase your sales, you have to spend time perfecting your listings and use data to better your stock. This task calls for actions like getting rid of items that produce no sales for a long period of time or got out of stock and not coming back anytime soon, offering discounts and promotions, and checking listings with low/high views but no sales to work on.
Marketing automation tools like MailChimp present a great way of attracting more sales by reaching out to your customer base and keep in touch with them, offering benefits or introducing new items, while saving precious time.
Counting them' dollar bills
Physical shop or online store, you have to account for income and outcome to know where you stand profit-wise. Working with a drop shipping profit calculator is the best way of doing that, whether you do it manually or by issuing reports from both your store and your suppliers. Make sure you are aware of all the expenses and fees and strive to find ways to cut costs while getting as much cash-back as you can.
Because the marketplaces are public and open for all sellers who can meet their demands, the pricing of your products plays a major part in the success potential. Having a low break-even point (the fees you pay for every sale and the fulfilling of it) can help increase sales tremendously while allowing you to enjoy a sizeable chunk of the profit. Check out our article on improving e-commerce pricing and shipping for more on that.
So, are you up to the challenge? already running your store? Tell us what's it like!
Do you want to know more?