We are going to introduce you to the topic of GogoMall dropshipping. Gogomall is a Chinese reselling-friendly supplier you can consider working with. Gogomall's mission is to facilitate trade between worldwide buyers and Chinese superior suppliers.
The Dropship Academy team has prepared in-depth guidance that should answer most of the common questions about this dropshipping supplier. So let's go straight to the point and dive in dropshipping from Gogomall!

In this complete guide, you will learn:
Before answering these questions, let's see what Gogomall is in general.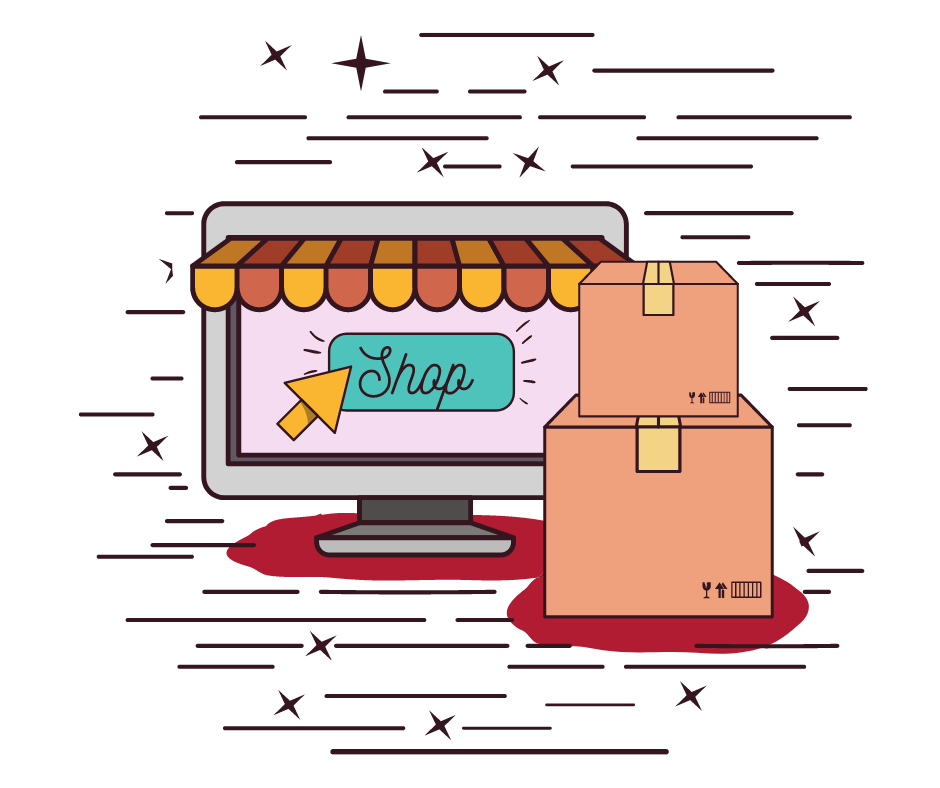 It's time…
Don't wait for success to come. Hire yourself and start your own dropshipping business
What is Gogomall?
GogoMall is a global online shopping platform for dropshippers with a mission to facilitate trade between worldwide buyers and Chinese superior suppliers. That's why they are providing dropshippers with low-price and high-quality products, together with the customized services they need. The company is based in China. They are customer-oriented and support eCommerce sellers with dropshipping agreements for reselling Gogomall products under the following categories: electronics, fashion, accessories, housewares, beauty & personal care, toys, and others.
Dropshippers can find quite a diverse services on Gogomall: advertising, marketing and promotion services, business management consulting services in the field of information technology, marketing, advertising, and promoting the retail goods and services, providing an online commercial information directory on the internet, on-line advertising on computer networks, sales management services and so on.
Gogomall is now over 7 years in the business of providing assistance to dropshippers all over the globe, and constantly is growing. They claim their customers to be their king and they are committed to empowering them to work closely with their customers. For Gogomall, the sale is not complete when they ship the order, it is complete when their customers are totally satisfied.
Reasons for Gogomall Dropshipping
Gogomall Dropship Agreement
Gogomall is another stable dropshipping supplier which can go all the way to support your dropshipping store. One of the advantages, which dropshipping from GogoMall offers, is the drop shipping agreement (for reselling their goods).
I personally contacted Gogomall support and got a confirmation that they do give out dropshipping agreements for e-sellers. What does it mean? Gogomall is officially allowed to resell their products on other marketplaces: like on eBay, Shopify, Amazon, etc.
Here is how the Gogomall reselling agreement looks like: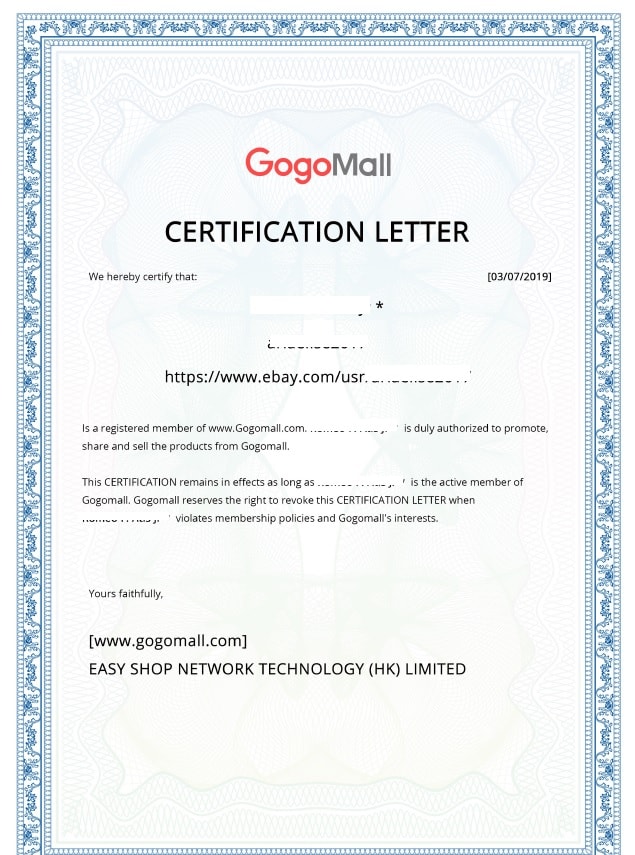 Is Gogomall Logo and Invoice Included?
No, Gogomall does not include invoices or receipts on their orders. Also, they do not print the Gogomall logo on the package boxes when they deliver the order. This goes to show that when they deliver the order, the buyer would have a seamless experience knowing that you fulfilled his order and this will lessen the issues that may come up if the buyer would see the real price of what he\she bought. Thereby, Gogomall dropshipping is worth the consideration for those who want to avoid bad customer reviews or hesitations on your brand.
Gogomall Products to Dropship
What is more, Gogomall has 1000+ online products at present and the possibility to source products from their manufacturers that you would like to sell on your e-store. This global online shopping platform is suitable for dropshipping the latest electronics, fashion, accessories, housewares, beauty & personal care, toys, and more.
Compared to other e-commerce sites Gogomall is relatively small in terms of the number of available products online. I understand their explanation on the matter because they are still new in the industry of online selling.

Product selection
However, if you aren't good yet at finding profitable dropshipping products, and you have joined the Gogomall dropshipping program, you can ask them to search for a product for you. GogoMall has a professional product selection team with 5-year experience who will search for winning products for you. They will base on the in-depth selling statistics analysis for the hot items from different marketplaces and will provide you the ready options for your dropshipping store.
Order Fulfillment
Furthermore, GogoMall offers the one-stop order fulfillment solution right on their platform. They do everything: stock, pick & pack and ship their products. This makes running an eCommerce store easier. It's definitely another advantage for Gogomall dropshipping. So what is Gogomall order fulfillment about?
You have an opportunity to make a pre-order, so the Gogomall Team will have 24 hours to prepare your product for shipping. They will carefully inspect the product quality ensuring your customer satisfaction. Moreover, it's possible to personalize the product package with your logo or/and add the thank-you card (or another marketing insert).
Afterward, Gogomall will ship the product to your customer. The processing time will be 1 day for stock items (e.g. pre-ordered one) or 1-3 business days for other products. They also will prepare an invoice for you which you can download on their website. And finally, you will get an email notification, so you can follow-up with your buyer.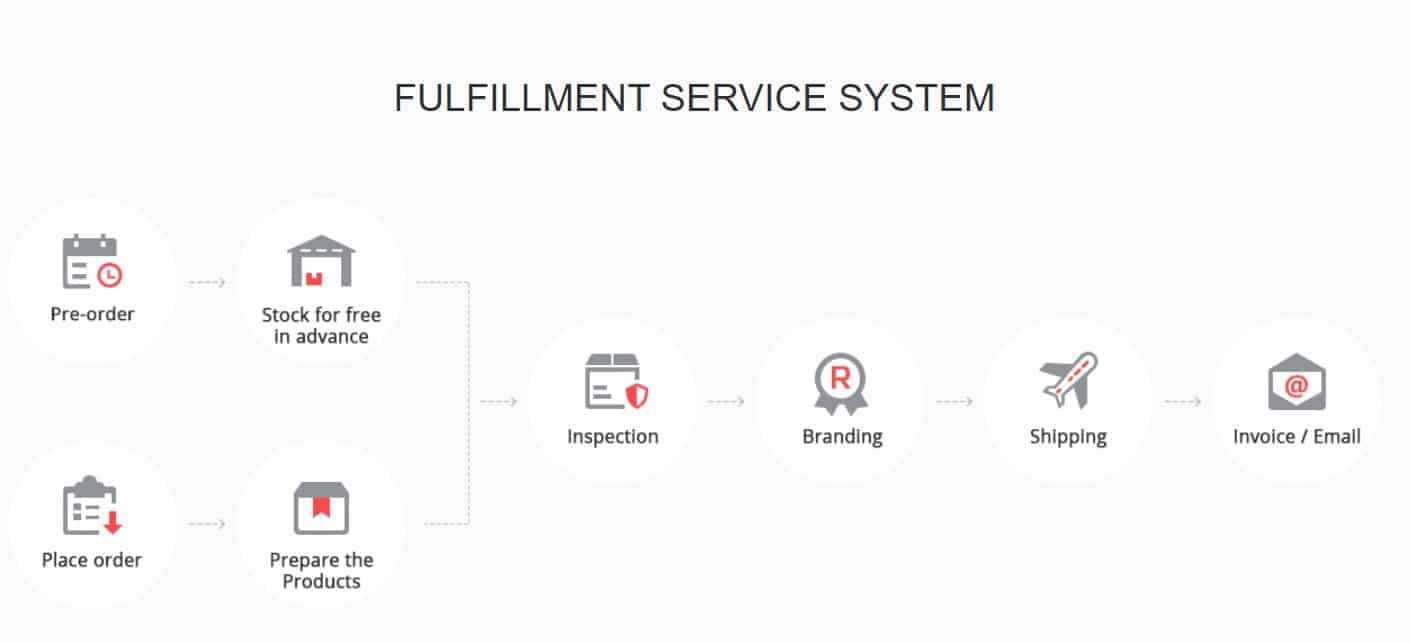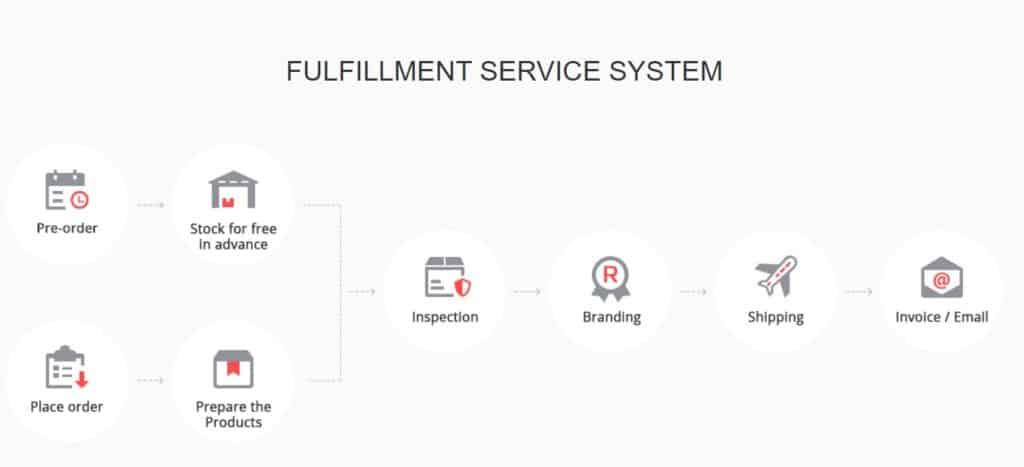 Gogomall Warehouse Location
Gogomall only has a Chinese warehouse at present. Make sure to include this information on the item location in your store and update your shipping policy for this supplier.
It's quite important to inform your buyers about the product location and shipping time, so they will have clear expectations. This also helps you as a seller especially on eBay to be adherent to the Item Location policy that they strictly enforce to sellers.
By the way, their warehouse is also available for your products. In case you want to stock your products somewhere.
Gogomall Business Policies
Gogomall Shipping
Gogomall ships to most world countries. And free shipping is also available. They have 3 shipping methods when they deliver ordered items to buyers. They are Economic, Standard, and Express or Expedited shipping. It all depends on whatever you choose on the checkout process of an order. Each shipping method has a different logistics shipping option. For Economic Shipping includes ePacket, China Post Registered Air Mail, China Post Ordinary Small Packet Plus and so on. Standard Shipping includes EMS, e-EMS, etc. Express Shipping includes FedEx, DHL, TNT and so on.
One important piece of information that you need to know about the shipping process is that the suppliers are the ones who set up the shipping method. So, that means that you need to contact the supplier of that product for more shipping information. You can go to the product detail page or shop and click "Contact Seller" to send a message.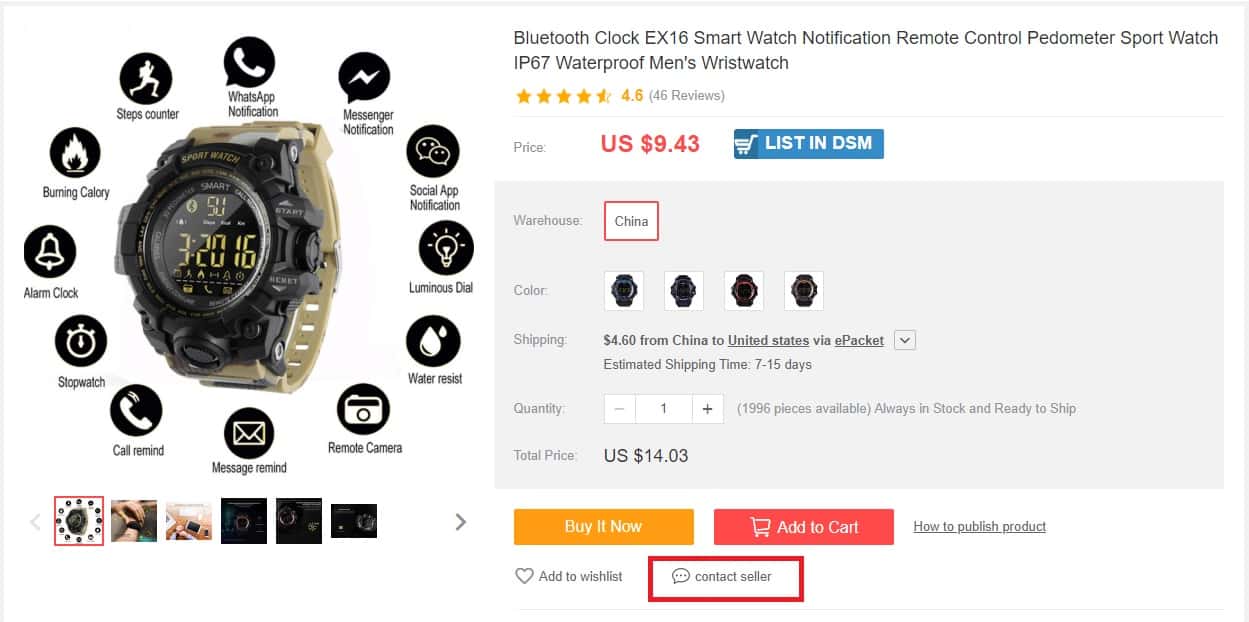 For more detailed information or FAQ about the shipping process of Gogomall, kindly click the link below: Gogomalll Shipment
GogoMall Returns and Refunds
To start with, Gogomall has a process for returns and refunds if the product is defective or you are just not satisfied with it. The process is kind of different because it is not the customer support of the Gogomall that you need to talk to but the supplier or the seller of the product you bought. It is important that you send some screenshots of the product if it is defective to easily identify the issue.
For refunds, once the item has been delivered back to the seller, you can contact the GogoMall customer support for the processing of the refund.
For more detailed information or FAQ about the returns and refund process of Gogomall, kindly click the link below: Return and Refund
GogoMall Payment Methods
GogoMall primarily uses PayPal to process secure online payments. Besides PayPal, they also accept Mastercard, VISA, American Express, and Discover Card.

Gogomall Customer Support
Sure enough, it's important to provide good customer service to all customers including new, existing, and potential customers. Although it may take extra resources, time and money, good customer service often leads to greater customer satisfaction.
In Gogomall's case, I tried to contact them and present some basic questions about their site. And the response took quite a long but they are on point in answering your inquiries and professional in dealing with their customers.
There are 3 ways to contact the GogoMall support:
1. Contact GogoMall Service App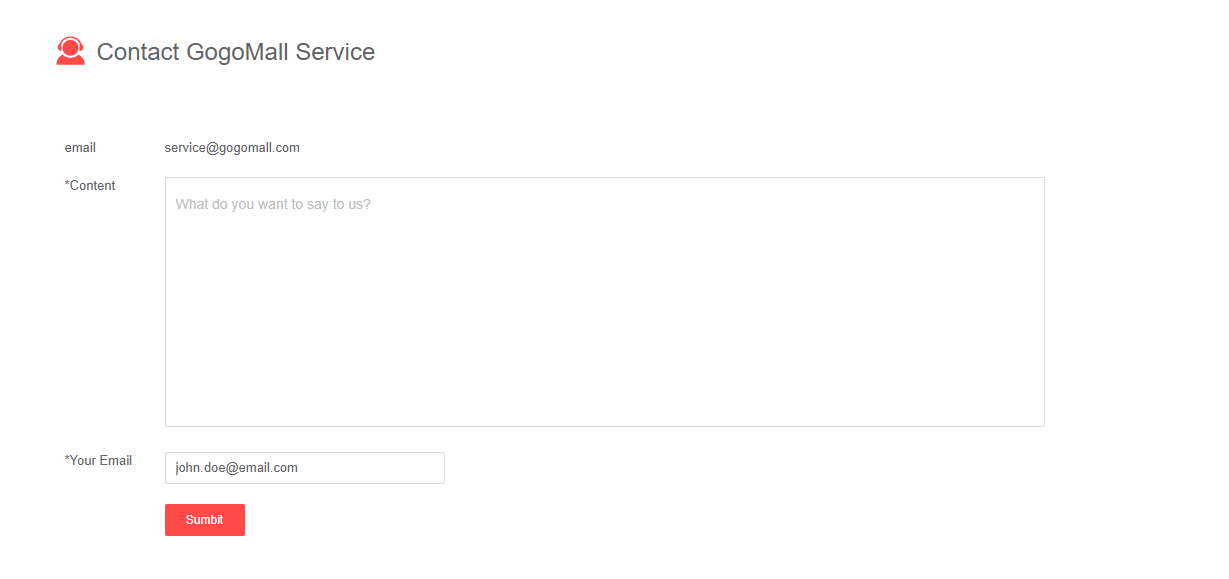 You can only access this if you have an account with Gogomall by clicking the "Contact Us" link at the bottom of their site.
2. Facebook Messenger
Yes, you can also contact them through Facebook Messenger here:
3. Email
The last option will be sending them an email, do not worry they do reply to every message. Email address: service@gogomall.com
Gogomall Dropshipping Program
How to Become a Member of the Gogomall Dropshipping Program
First, go to the site of Gogomall. Press the "Start Dropshipping" link at the top of the site.

The page will be redirected to the drop shipping page of Gogomall. Press the "Join Dropshipping Club" button in the middle or at the bottom right corner of the screen.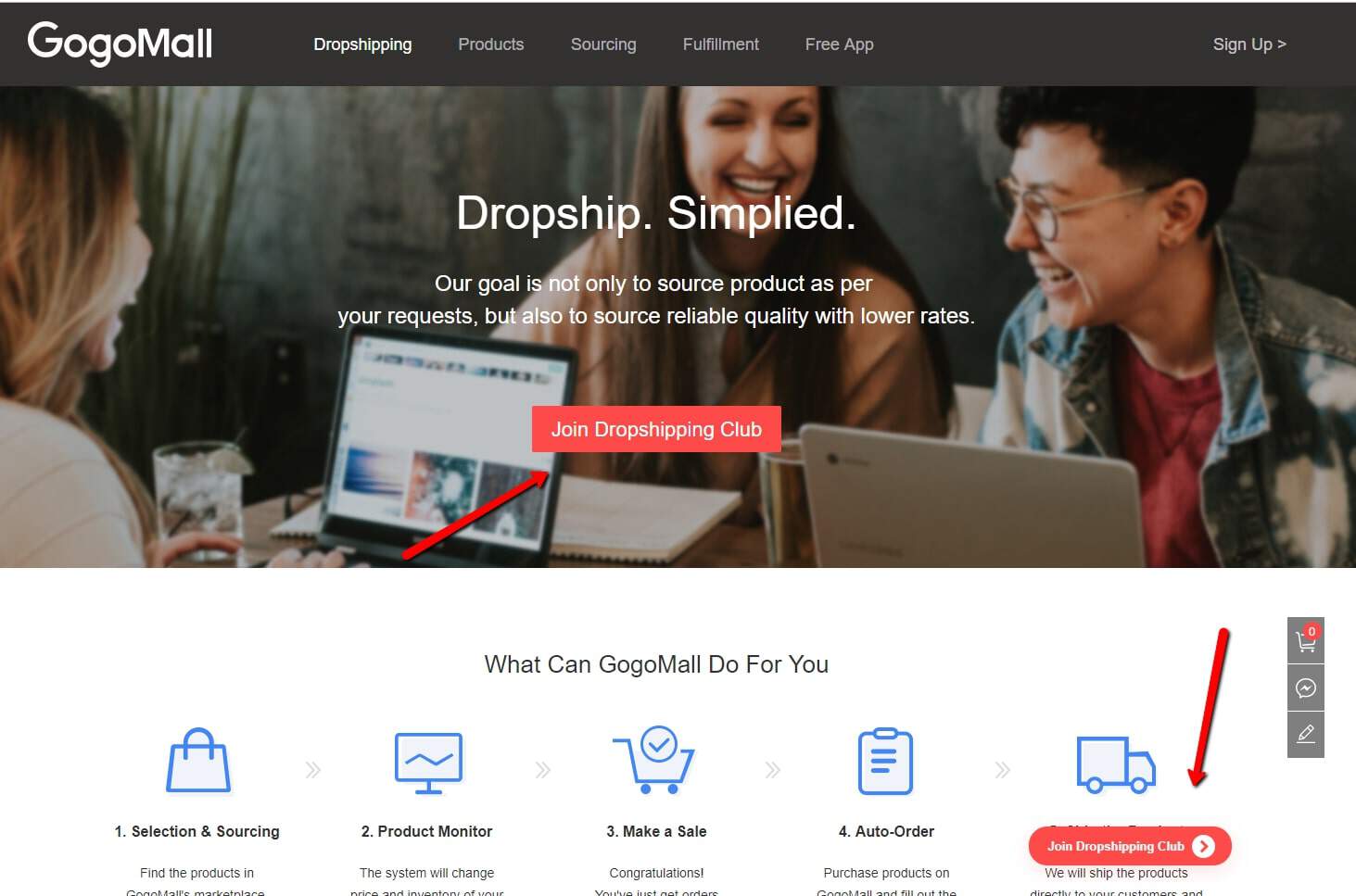 Next, is to click the "Create an Account" link, or if you want you can also use your Facebook account to register.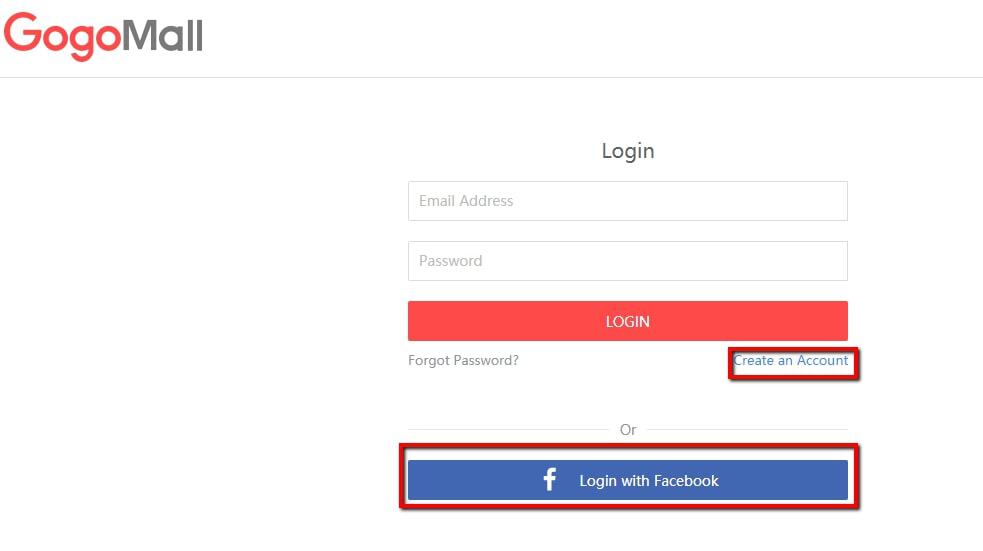 Then, provide your preferred email address, password and press the "Create an Account" button.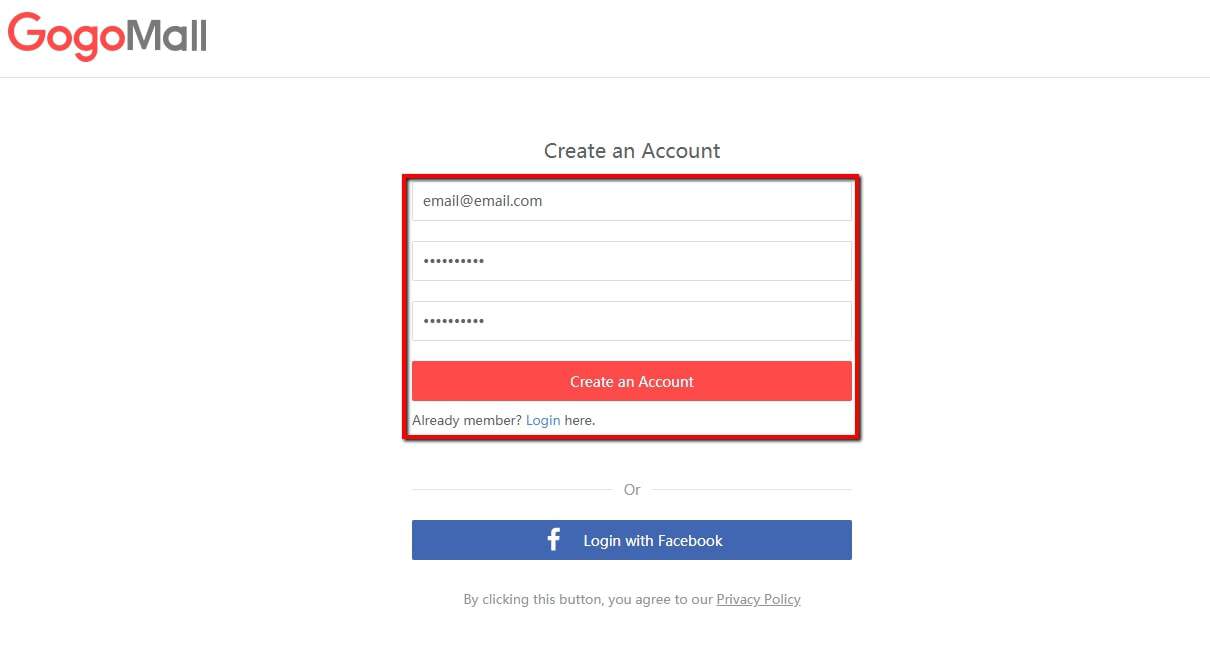 Before you get to the dashboard of your account, you need to select product categories that you are planning to sell from Gogomall. Then, you also need to provide either your Facebook account link or your Skype for Gogomall to contact you. After that, click the "Confirm & Join" button.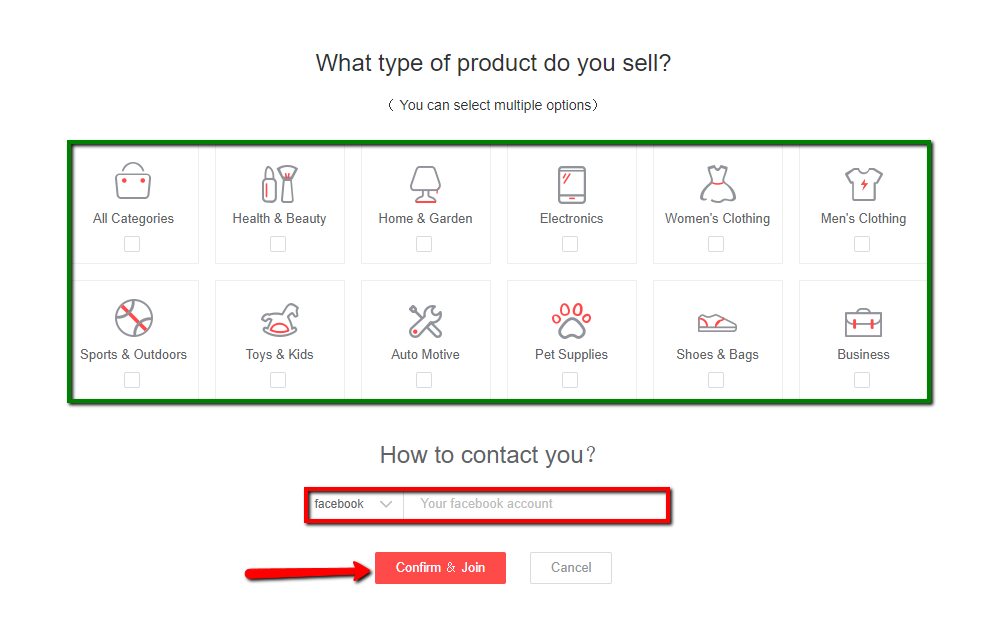 The account has been created but you need to verify the account for the purpose of making sure that the provided data is accurate. To verify your account, go to the email address that you used to sign-up and look for an email that has the title "Welcome to GogoMall".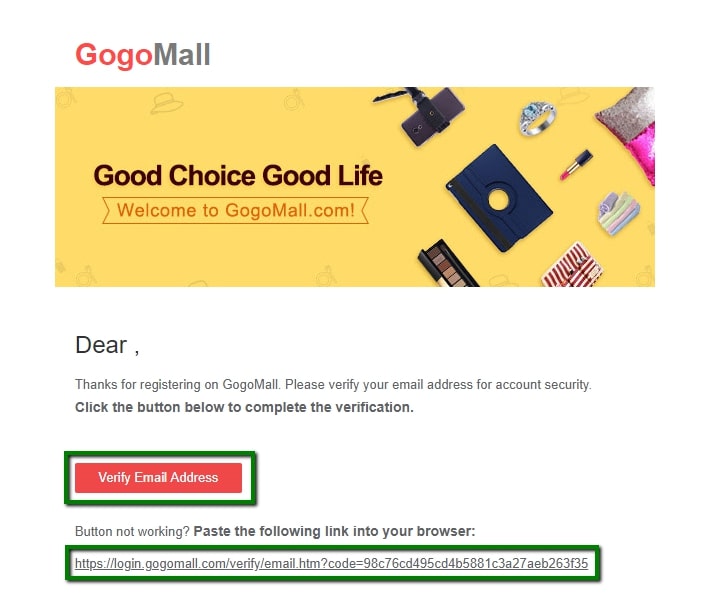 You can either click the "Verify Email Address" button or choose the link below of it.
Done! You are now a member of the Dropshipping program of Gogomall.

Benefits of Joining the Gogomall Dropshipping Program
Product Sourcing
The option to source products on Gogomall means that in case you haven´t found specific winning Gogomall products to dropship, you can order them from their suppliers. It is called sourcing. This option is also relevant for those who want to change the manufacturer for the product or to get a similar item.
GogoMall works with 10,000 verified Chinese manufacturers. After they get a sourcing request, they pick the most reliable and suitable manufacturer for the item. They are guided by the product quality, shipping speed, return and refund rates, customer satisfaction, and so on. The Gogomall sourced product passes the efficient quality check by the Gogomall quality team.
Additionally, such products can have a cheaper price than if you buy them on other marketplaces. And such products will go with the highest quality photos. Because Gogomall understands their importance on the selling statistics.
The last thing I want to add regarding sourcing on Gogomall is that it's free.
You can use this feature on the Gogomall sourcing page, and their team will follow you back within 24 hours.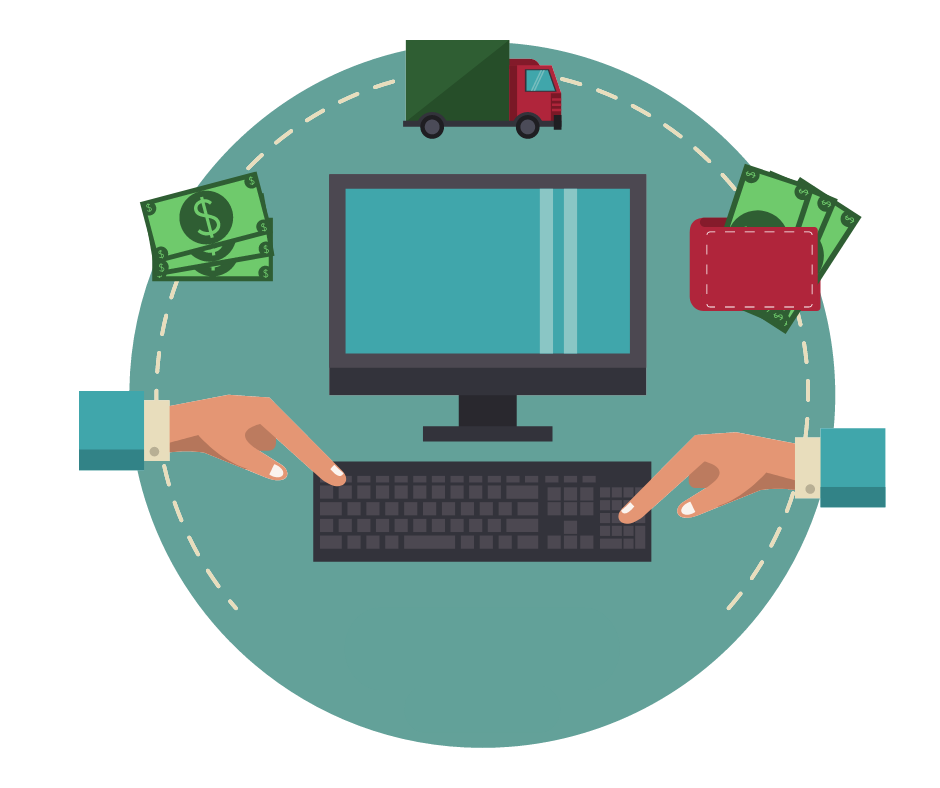 Not yet making money online?
Start your own dropshipping business. Sign up for a free trial of DSM Tool and we'll help you get started. Today is the day.
Buyer Protection
All purchases made in Gogomall are protected by a standard set of guarantees, also known as Buyer Protection. Buyer protection begins from the minute you have paid for your order. If you go to My Orders, you will see the Buyer Protection period as a countdown clock.
To know more about Buyer Protection, you can refer to the link below: Buyer Protection
Gogomall Dropship Agreement
As mentioned earlier, Gogomall gives a dropship agreement to its members. You as a seller is authorized by Gogomall to resell its products and use its pictures and other information on other online selling platforms. Having this agreement will make your dropshipping business legitimate and allowed by eBay.

How to Get the Gogomall Dropship Agreement
Getting the Gogomall dropship agreement is easy. The fastest way is to contact the customer support of Gogomall through Facebook, they are very responsive there. The first thing to do is to search "Gogomall Online Shopping" and click the page link.

Once inside the page, press the "Send Message" button at the right of the screen.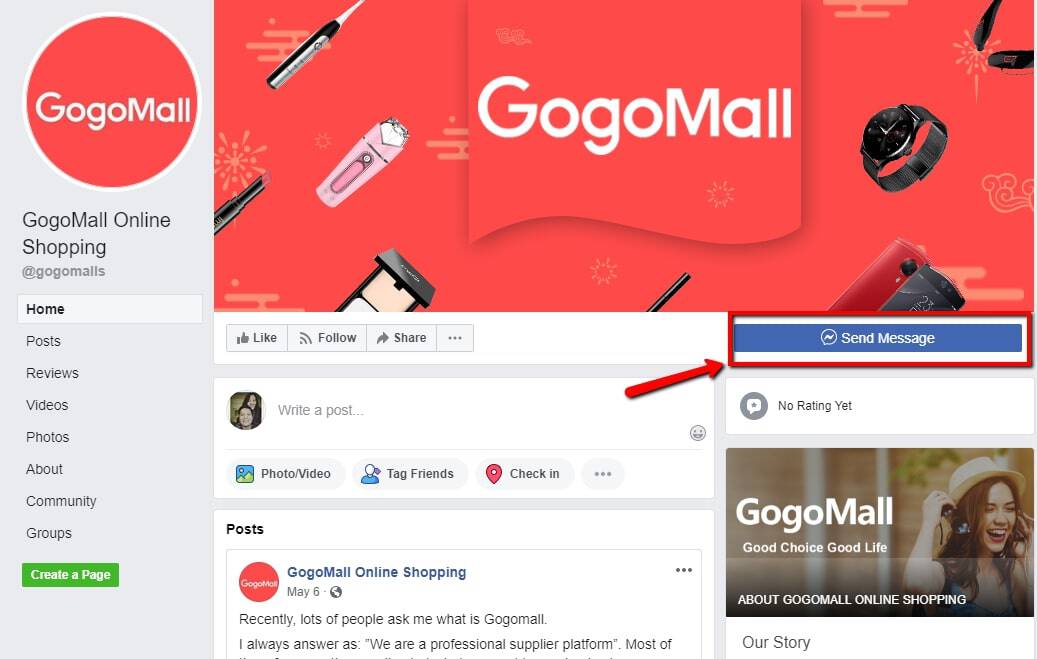 Lastly, you need to provide them the information below so that they can create the agreement.

Gogomall Products to Dropship
Sections in Gogomall Website You Should Know About
Like other Chinese e-Commerce marketplaces, Gogomall mostly sells consumer electronic products such as televisions, computers, or smartphones, bought for personal rather than commercial use. Gogomall also has special sections that you may find helpful and also profitable.
Top Seller
You do not have to think and spend lots of hours just looking for products to sell. Gogomall is presenting the products that are sold many times making your life easy.

Ship Within 24 Hours
Products that can be dispatched within 24 hours? Isn't that amazing!? Gogomall is also giving product ideas that they can ship with 24 hours from their warehouse. This gives a faster delivery of your ordered products to your buyers.

New Arrivals
New product ideas that have been recently released. These products also come with discounts.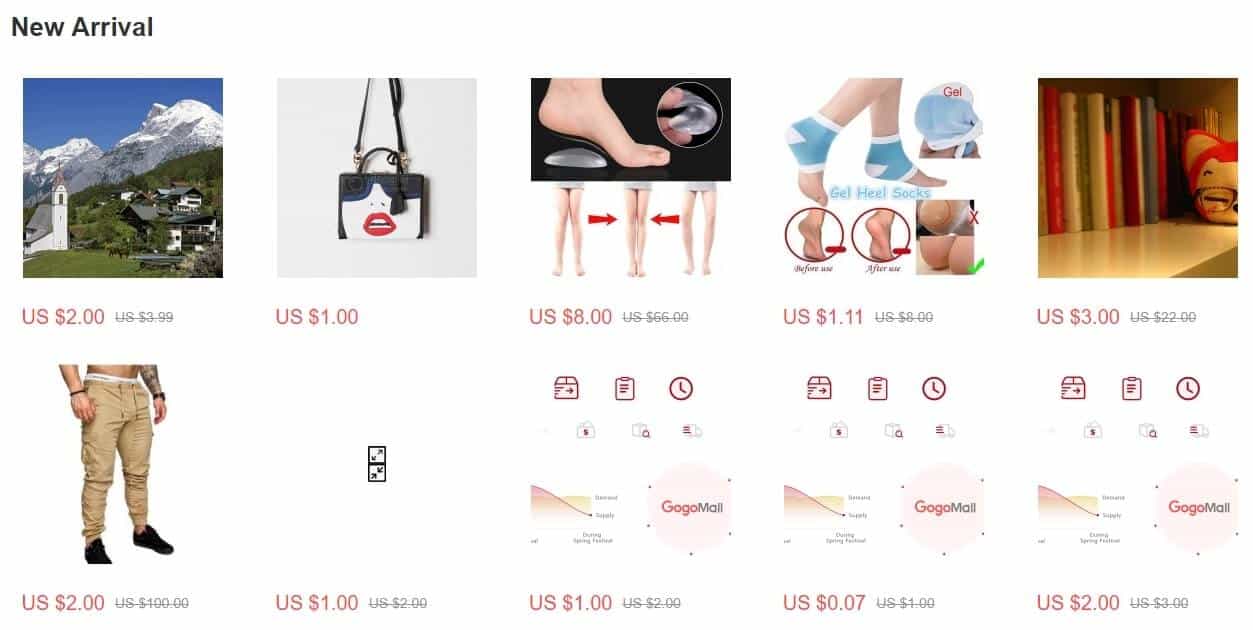 Dropshipping from Gogomall Using DSM Tool
DSM Tool integration with suppliers for drop shipping is built to cover the entire drop shipping flow from finding which products to sell all the way to the post-sale customer support automation.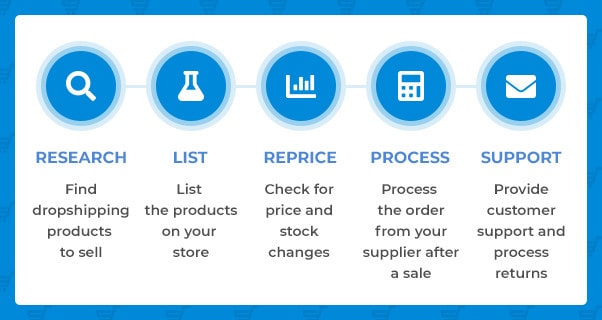 Let's go step by step and see how does DSM Tool helps you automate the dropshipping flow when dropshipping from Gogomall.

Step 1: Find which Gogomall products to dropship
To quickly search products in Gogomall and also compare the results to other suppliers you can use the DSM Product Search feature which is part of the DSM Auto Paste Chrome extension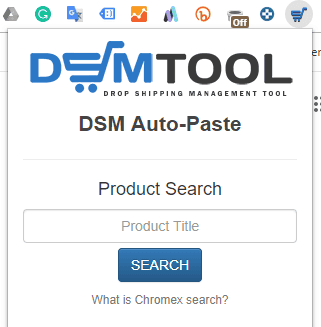 It allows you to open multiple tabs with search results from your favorite suppliers within a single click on a button. You can add Gogomall to the tab-opening by checking the box next to it in the Chrome extension settings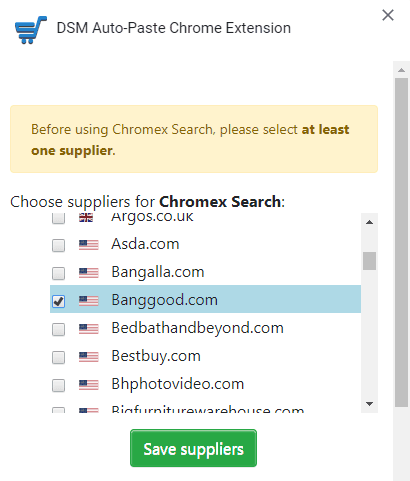 Step 2: Add the products to your store
The items collector
You can use the DSM Tool Auto Paste Chrome extension to list items either in Single or in Bulk.
Single
1. Move the mouse pointer to the item that you want to list and then click on the DSM shopping cart.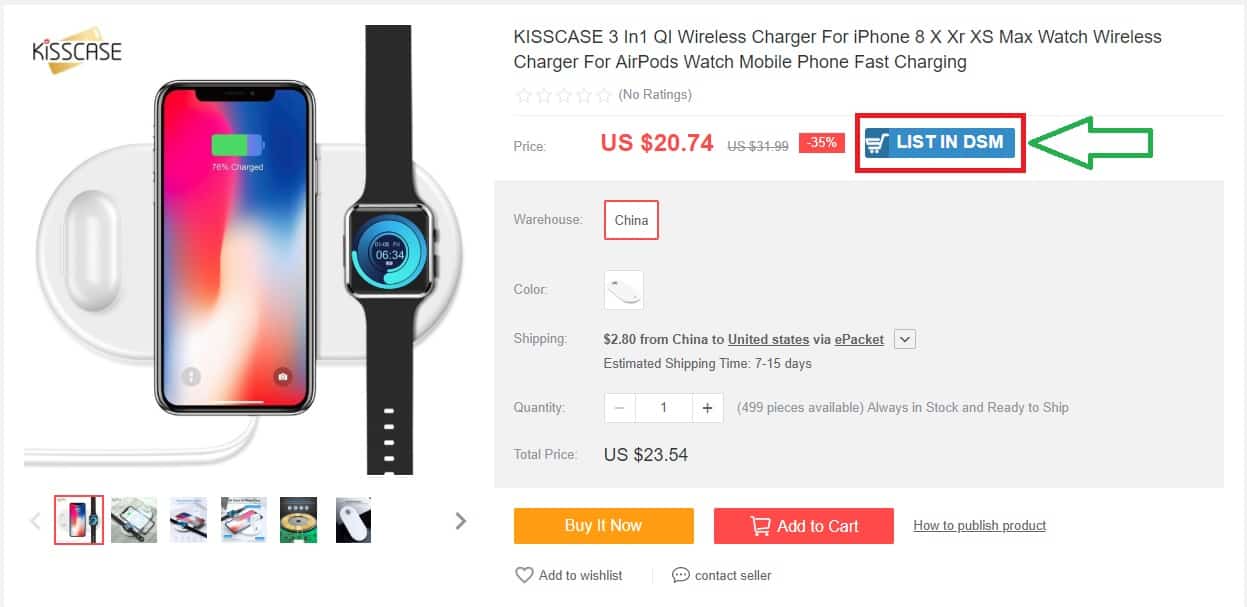 2. The link or the URL of the product will be copied and the page will be redirected to DSM Rapid Lister.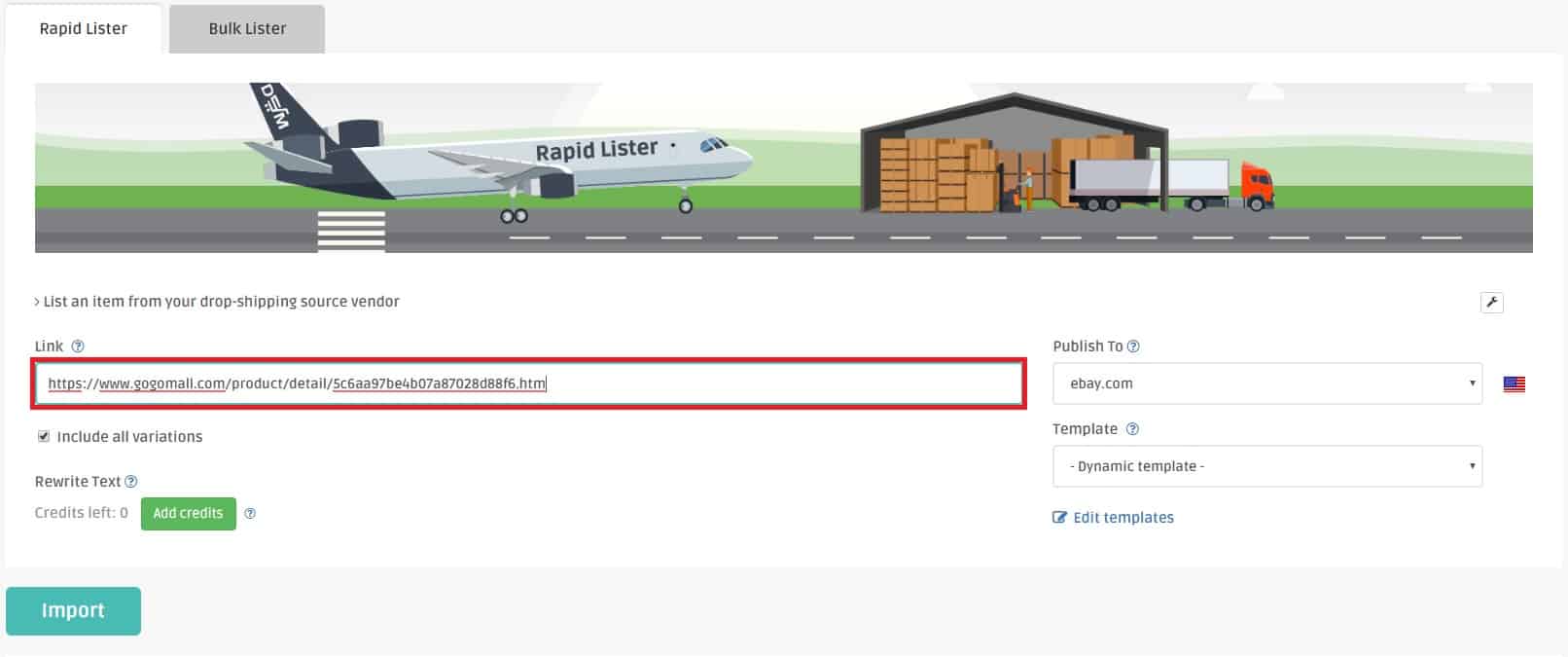 3. The Rapid Lister will import all of the information from the Gogomall's product page and insert it to the Rapid Lister, showing the final price automatically for you. It lets you change the price, title, description, and specifications for that product. You can also create a collage from the available image fetch from Gogomall's product page, edit the different variations, edit the description template, schedule the listing time, and many more.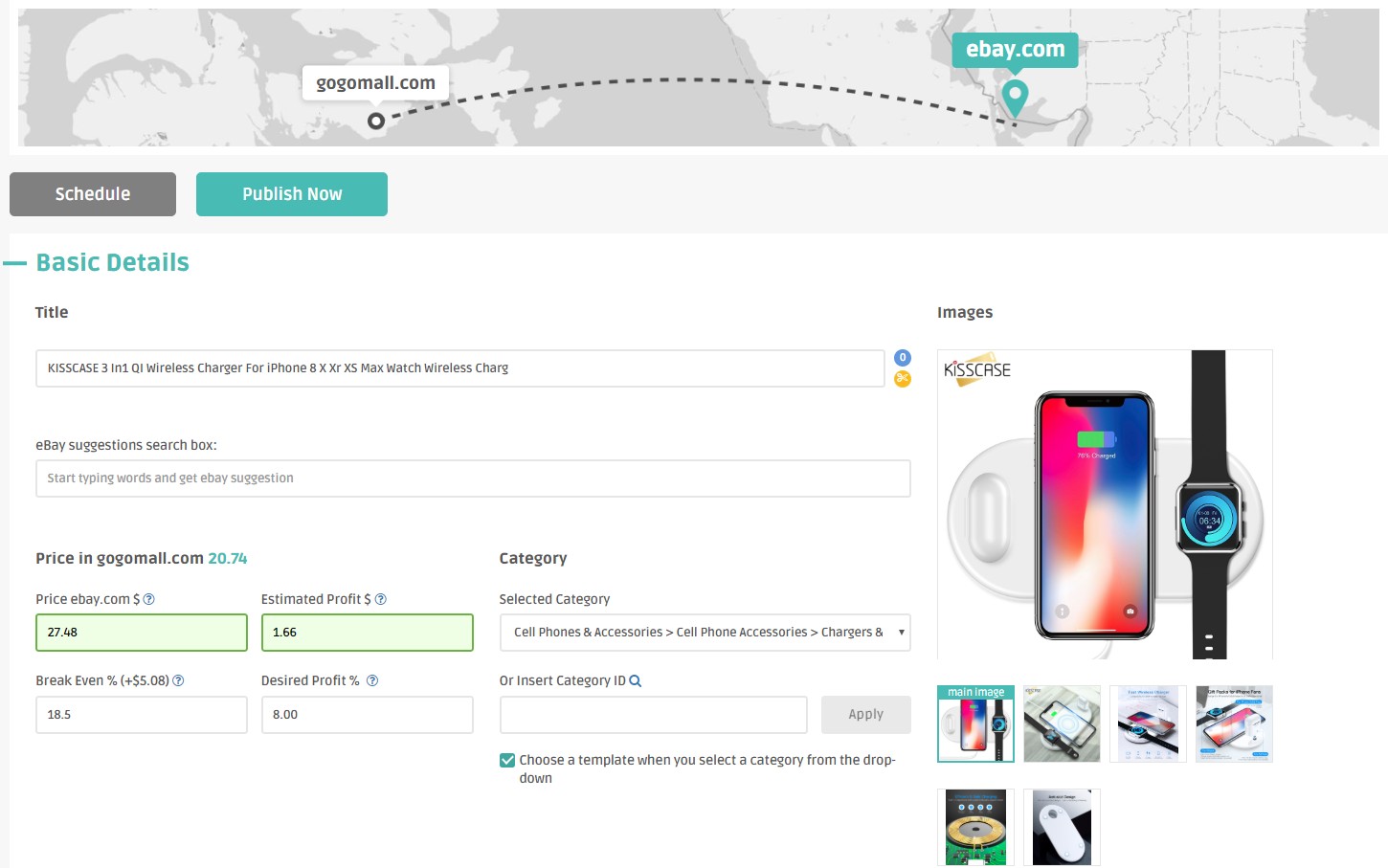 Bulk
1. Move the cursor to the items that you want to list and click the "+" button.

2. Once you have selected the products that you want to list, it will create a list on the upper right corner of the screen. Click the "Copy To DSM" button.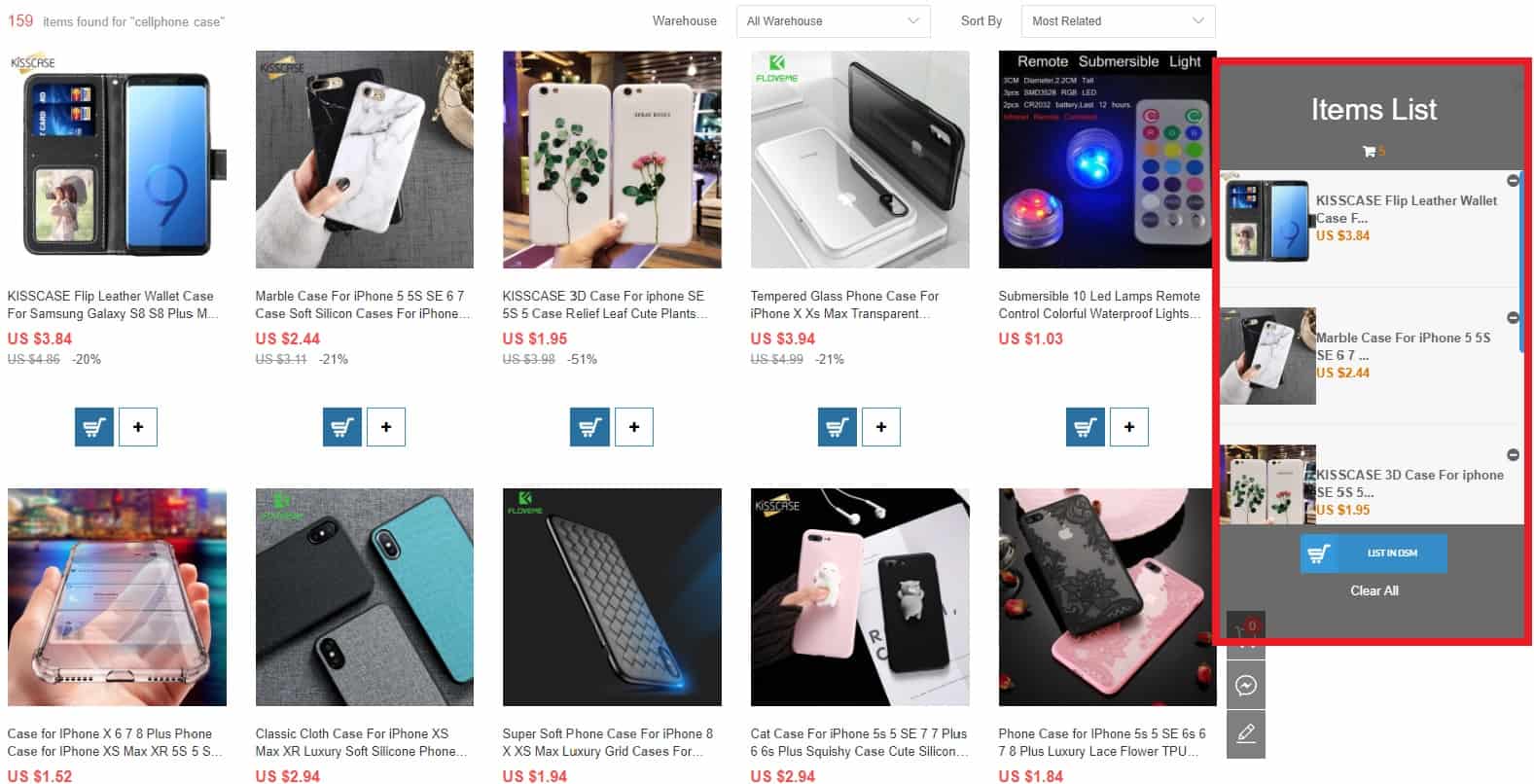 3. The product links or Item ID will be copied to the Bulk Lister interface and the page will be redirected to DSM Rapid Lister for Bulk items. Gogomall will automatically be selected as the supplier. To begin the bulk listing process click on the "Import" button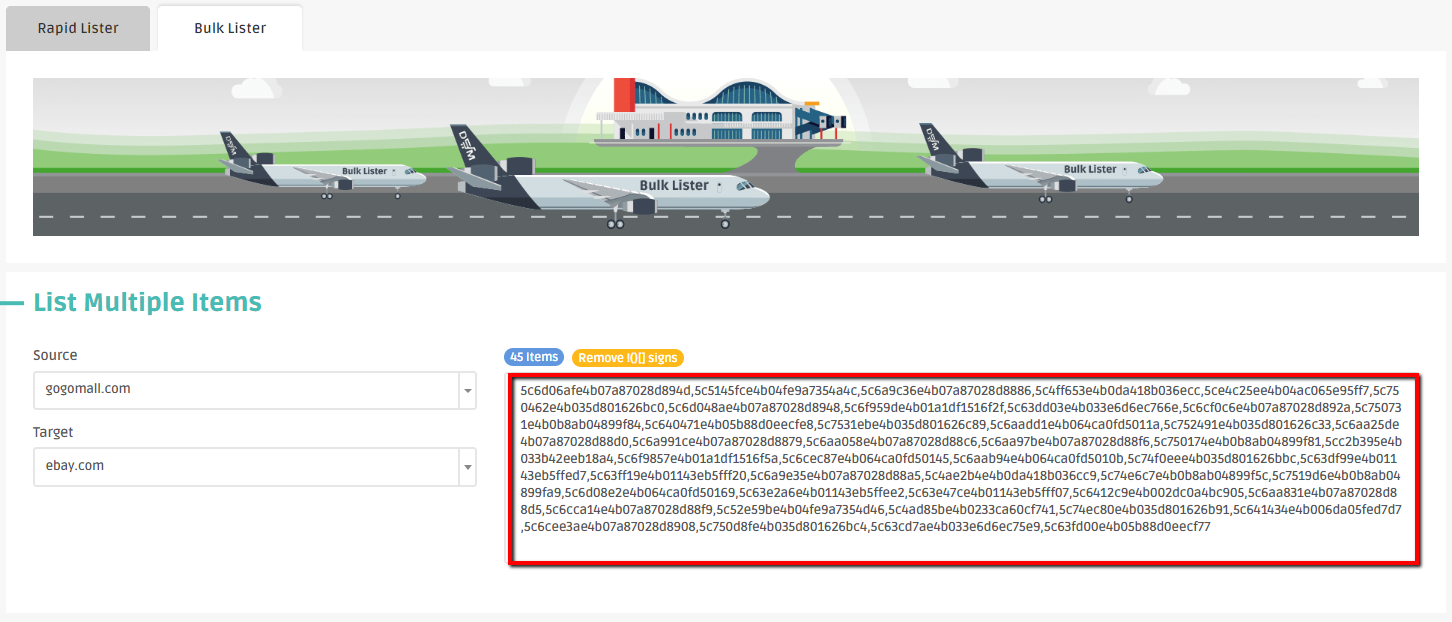 Step 3: Sync the price and stock between the Gogomall and your store
DSM Tool checks and reprices Gogomall products every 60 minutes. The DSM system will apply the change in the price of your listing if it detects any movement in the price from the Gogomall website and set the listing out of stock if it goes out of stock on Gogomall. If you want to learn more about how to set up Gogomall in your DSM Tool account, please refer to the help center article GogoMall – Working with GogoMall as a dropshipping supplier

The DSM Tool inventory management will also automatically put back to stock products that are sold out on your store, as long as the supplier still has available stock. This is a great feature for sellers in marketplaces like eBay where you are limited with the number of products you are allowed to publish to the platform.
Step 4: Automate the processing of your orders
DSM Auto-Paste: Order processing
Our Chrome extension also offers orders processing automation. You will not waste any time copying the address of the buyer and pasting it on the check-out page of the product in Gogomall. It is DSM Auto Paste that does it for you.
Go to the Sales and Orders page and look for the buyer's address. A "Copy Address" button will be available to click and the address will be copied automatically.

To paste the details of your buyer, click on the "Paste Client Address" button in the address filling area at the Gogomall checkout page.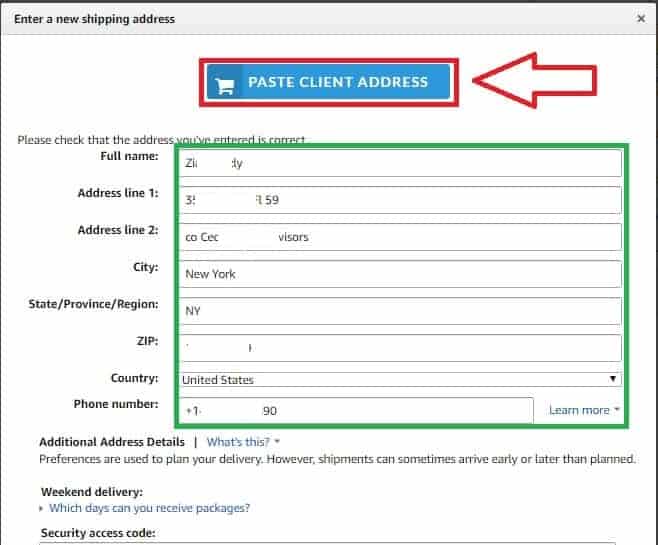 DSM Auto-Paste: Updating tracking information
Another feature of our DSM Auto Paste Chrome extension is to update the tracking information once you received an email with the tracking information for the order. Use the DSM Auto-Paste Chrome Extension to update tracking information when you receive an email with the tracking information.
Pricing automation
Let DSM Tool change the prices for you – once you sold an item you can automatically increase the price as it is a signal for you for growing demand, and once an item didn't sell for a few days you can auto decrease its price to become more competitive. The Pricing strategy feature is found on the Sales & Orders settings page

Step 5: Provide customer support
The Messages Center of DSM Tool allows you to view and answer your customers' messages from a single interface while reviewing all of the details of the product they are writing about. Next, to each message, you will find details about the price of the product in your store and at the supplier. All of the statuses of the orders, if it was ordered, and even the tracking number for the package. All automated!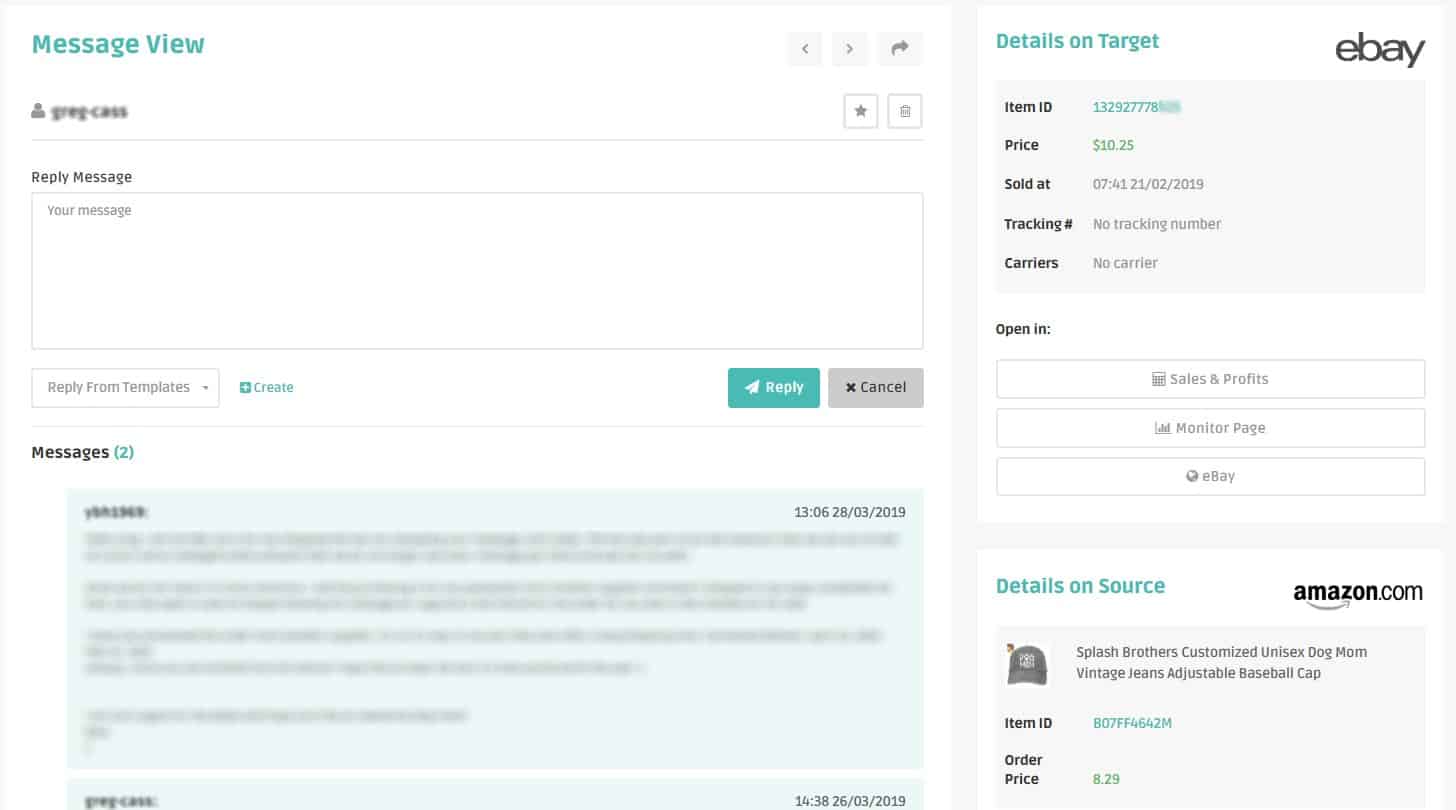 It will increase your feedback rate using the messages automation feature that will take care of the post-selling experience of your buyer for you, all automatically.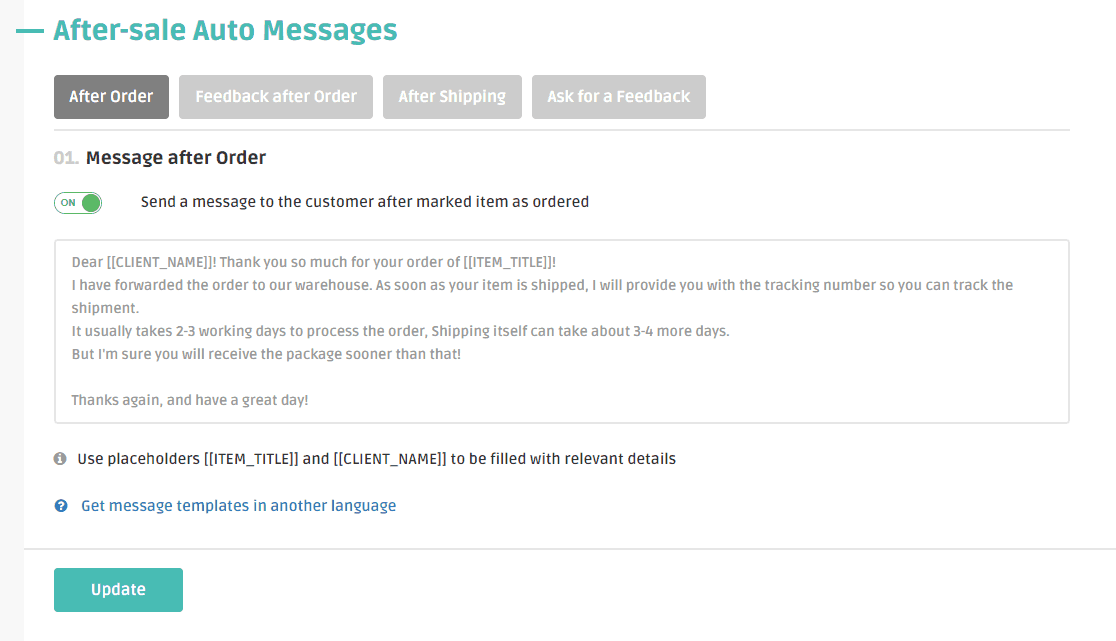 Conclusion
Now, you have complete coverage of vital information when you do Gogomall dropshipping. Gogomall is a stable partner when it comes to dropshipping as they protect not just the buyers but also sellers who use their platform to sell their own products. Gogomall and DSM Tool have a solid partnership which makes them reputable for drop shipping as a supplier.